Sakana Japanese Dining KLCC
Monica Tindall
We're both sad and excited to be trying Sakana Japanese Dining for the first time via delivery. Recently opened, we had plans to visit chef Sam's new outlet in KLCC in person. New movement restrictions soon put a stop to that, so instead, we have our first experience with their takeaway menu.
Sakana Japanese Dining KLCC
We know Chef Makoto Saito Sam from brilliant omakase experiences in Sushi Hibiki in Four Seasons Place. Having participated in intimate chef's tables, we've seen the precision in his work, and his absolute meticulous sushi preparation up close. We're curious to see how this translates to a more casual menu. In his new restaurant, Sakana Japanese Dining in KLCC, chef Sam hopes to widen the customer base to include families with children. Sushi Hibiki is better suited to finer dining encounters, while the latest concept hopes to find wider appeal. 
Set Meals – Sakana Japanese Dining KLCC
A one-page menu for takeaway and delivery makes ordering easy. We try three set menus and a couple of ala carte items.
All-day Breakfast (RM 48, header photo) begins the morning in typical Japanese fashion. Grilled fish from Toyosu Fish Market is the star supported by rice, pickles and miso soup. Today the fish is a lovely slice of salmon. It's grilled making the skin crisp while keeping the middle vibrant-pink. Please note, this meal requires 30 minutes preparation time so plan ahead when ordering.
Surely rating high amongst favourite Japanese recipes is curry. On Sakana Japanese Dining's delivery menu it's Beef Curry (RM 32) with rice. The flavour is gently sweet and savoury with very little heat. A bowl of miso soup loaded with asari clams completes the meal and ensures we're satisfied for hours to come.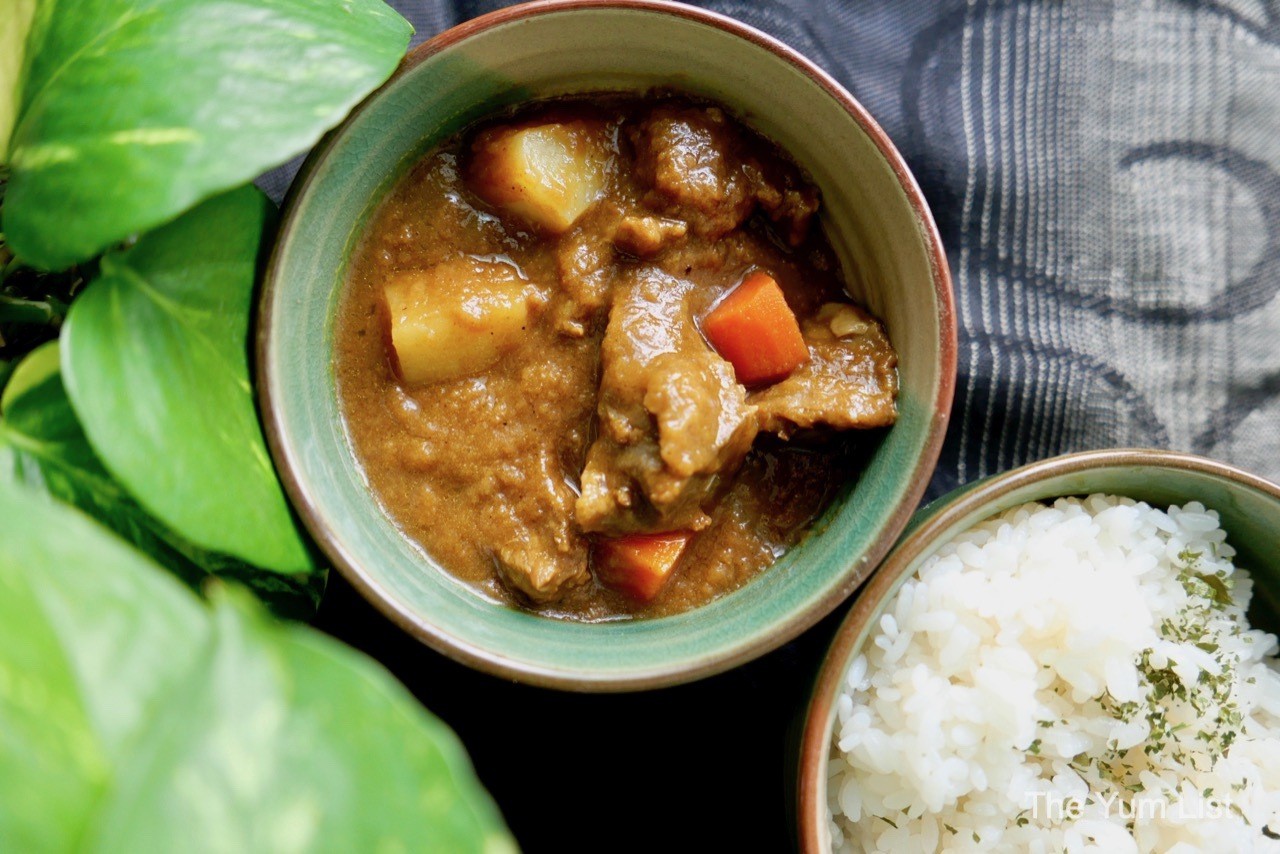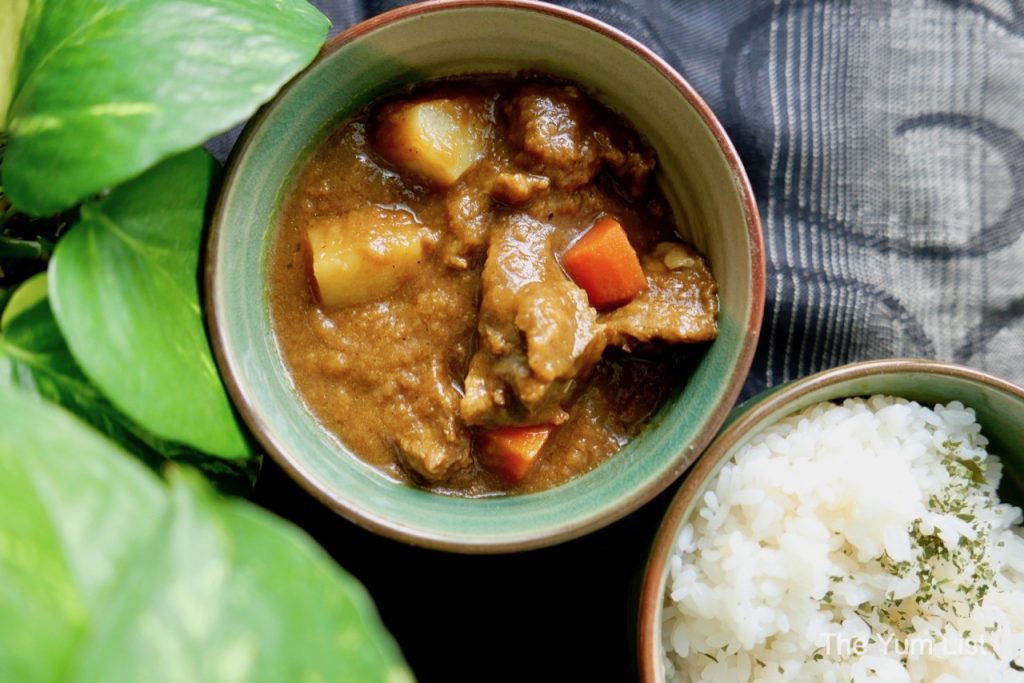 The Onigiri Set (RM 24) contains two plump pieces of onigiri sided with pickled vegetables and a piece of deep-fried chicken. Short-grain Japanese rice is formed into balls and moulded around salmon and mentaiko (Alaskan pollock roe). Dried seaweed sheets, nori, are served apart, ensuring they remain crisp until you're ready to wrap them around the rice balls.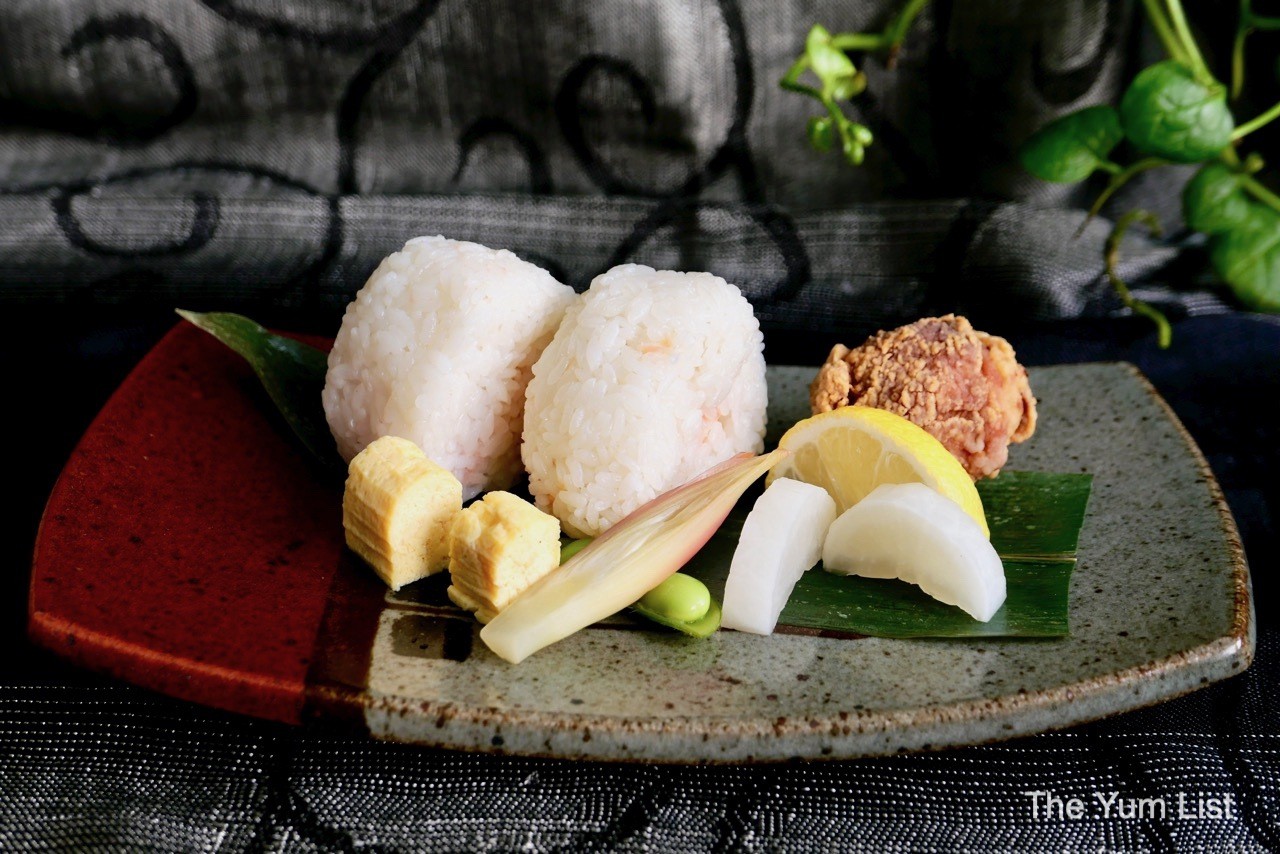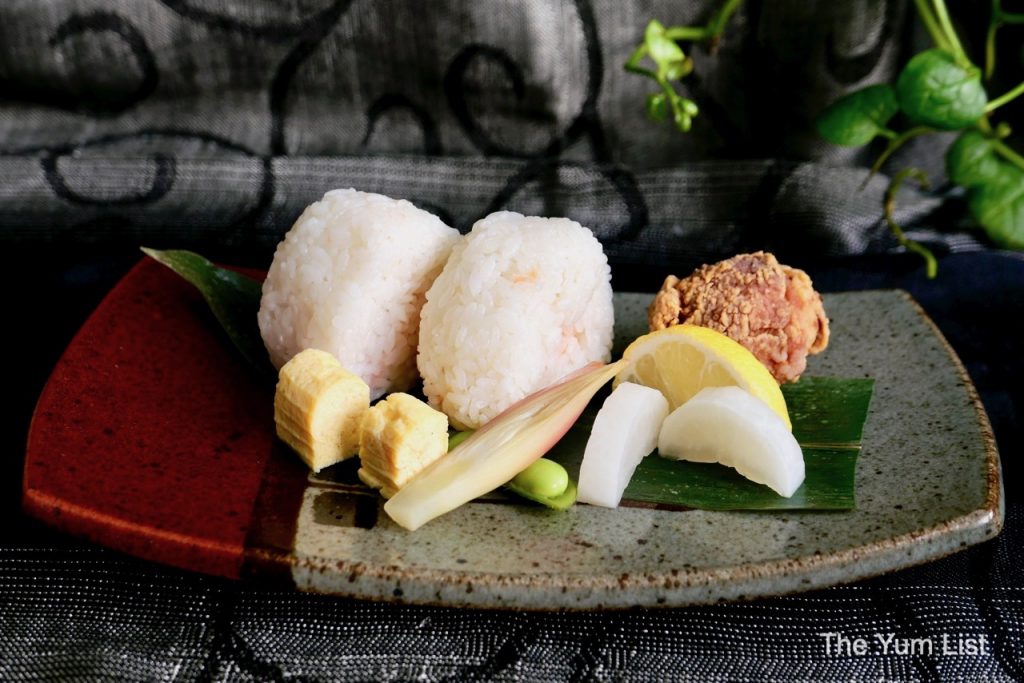 Ala Carte
I often joke that the best part about eating edamame is sucking the salt from their pods. Chef Sam makes them even more enticing in his Finesse Edamame (RM 15). Perfectly boiled edamame ensures there is still a bite to the beans. They're decadently sprinkled with premium French sea salt.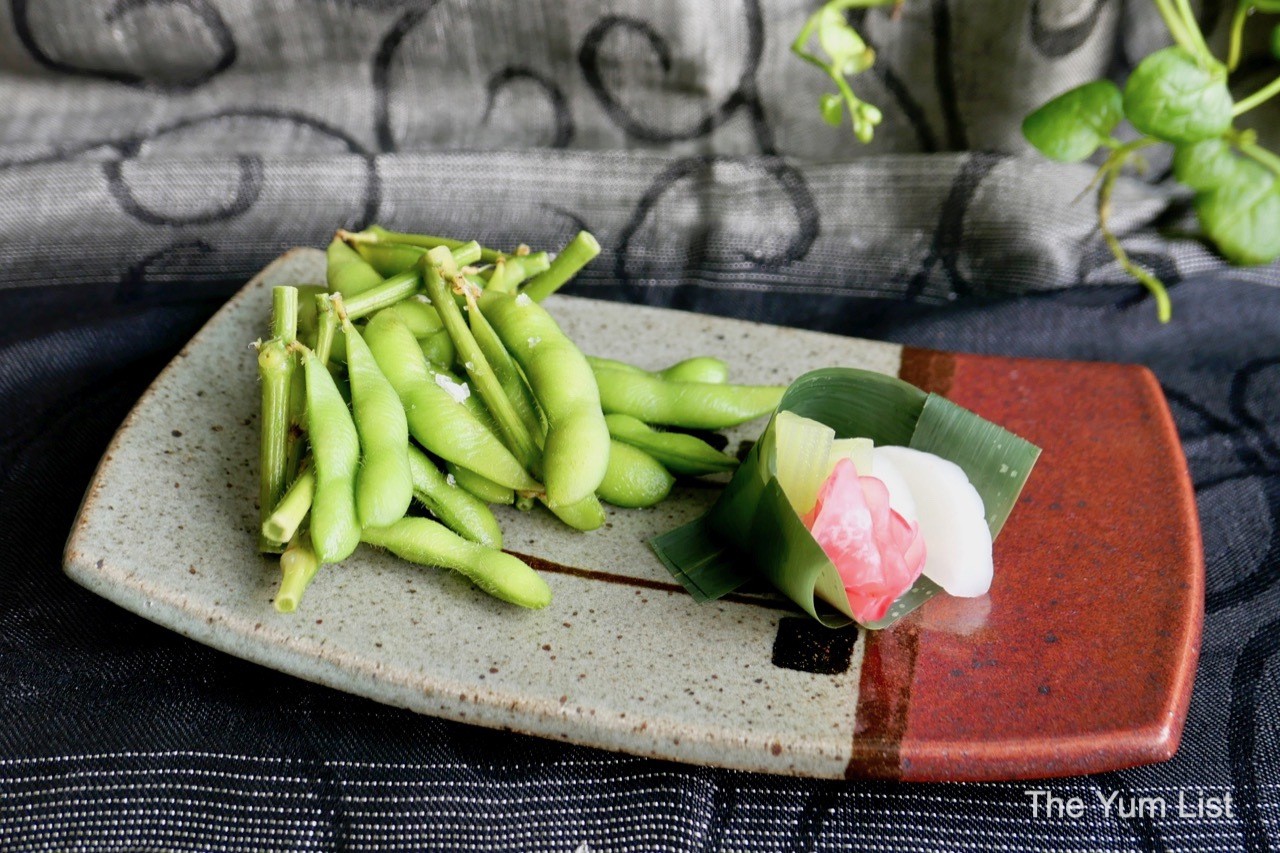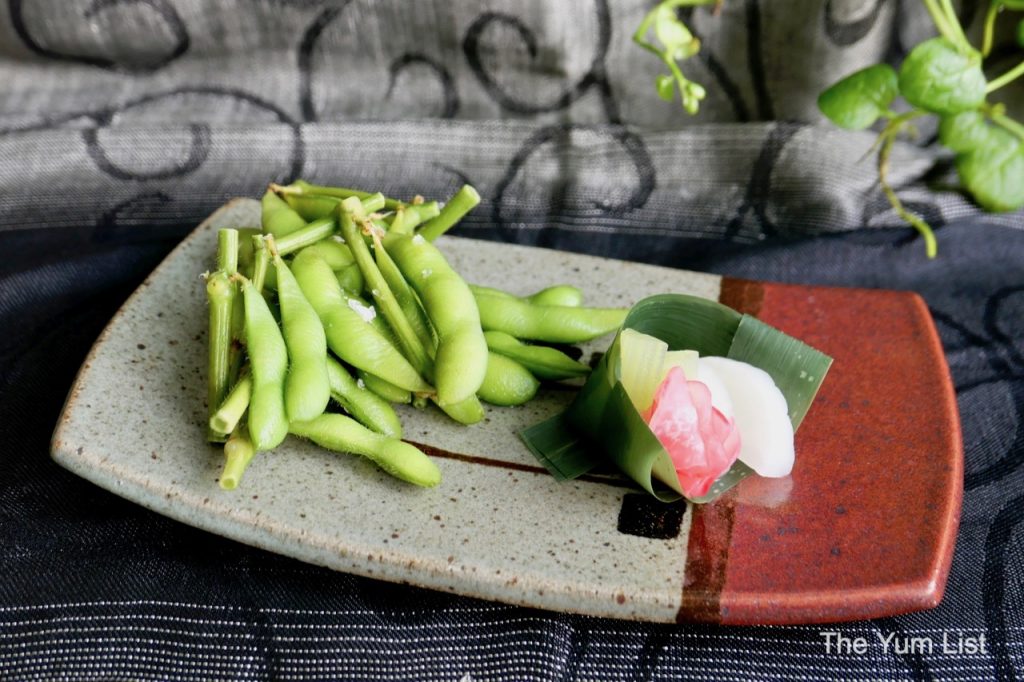 Dessert
Two sweets are found on Sakana Japanese Dining's takeaway menu; Mozart Pudding (RM 12) and Matcha Brownie (RM 16). We try the former and find the egg pudding rich and velvety smooth. There's a tiny pot of syrup to side it, but we find it sweet enough without.
Health Benefits
The team at Sakana Japanese Dining believe that their food will help boost immunity with plentiful fermented ingredients. Miso, soy sauce, vinegar, rice wine and pickles, they claim, all help in improving our overall wellness.
Sakana Japanese Dining KLCC – Drinks
Continuing on the healthy path, we support our lunch with juice, matcha and roasted green tea. Detox (RM 26) consists of freshly pressed beetroot, broccoli and green apple. It's quite a pleasant mix, and I like that the fruit has not been allowed to overpower the veg. The Matcha Latte (RM 16) is supplied by Matcha Hero, a Japanese green tea speciality store. It's lightly sweetened and has a splash of milk. Lastly, we finish with Premium Hojicha (RM 12). Do note, this is not to be made like a cup of British tea with boiling water poured directly on the bag. This is a gentler style, so bring the water to the boil but allow it to cool just a little before letting the tea bag steep.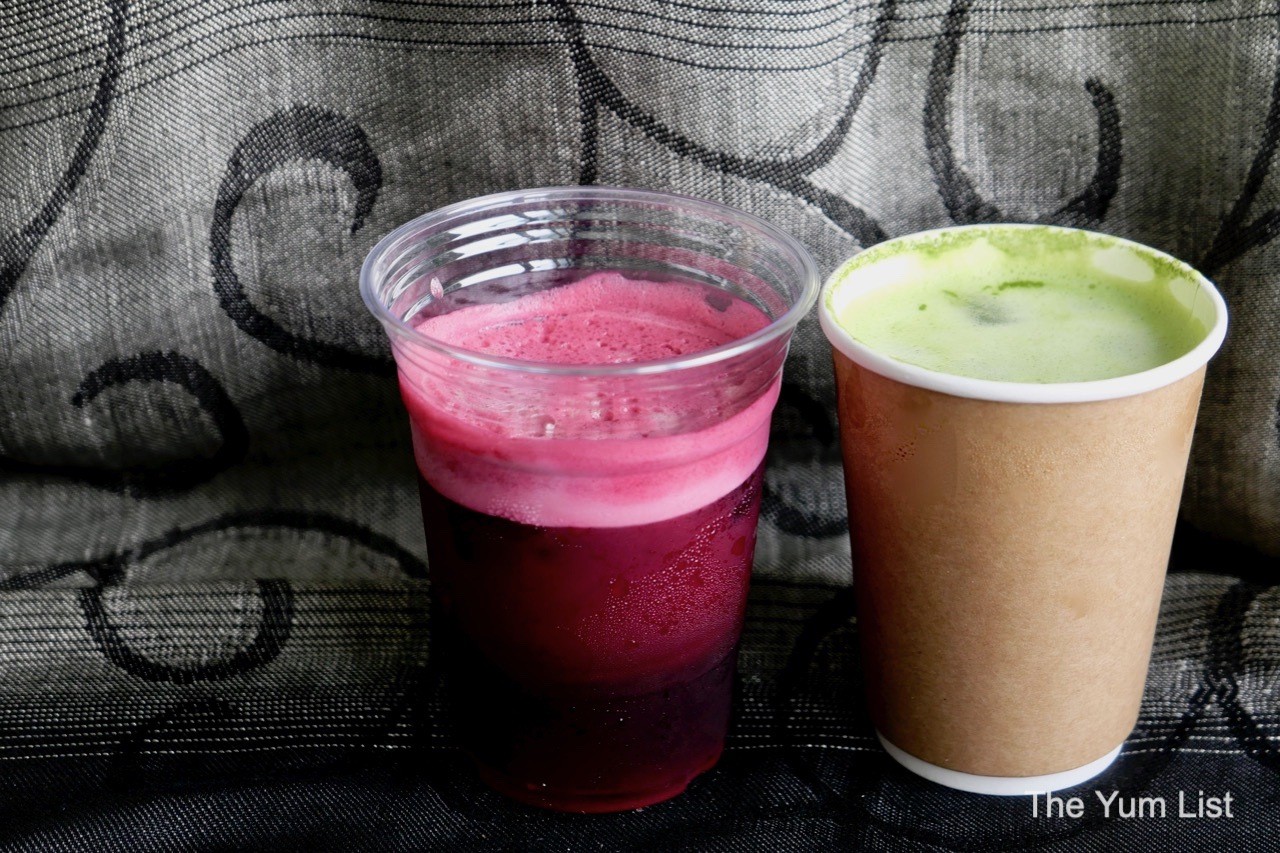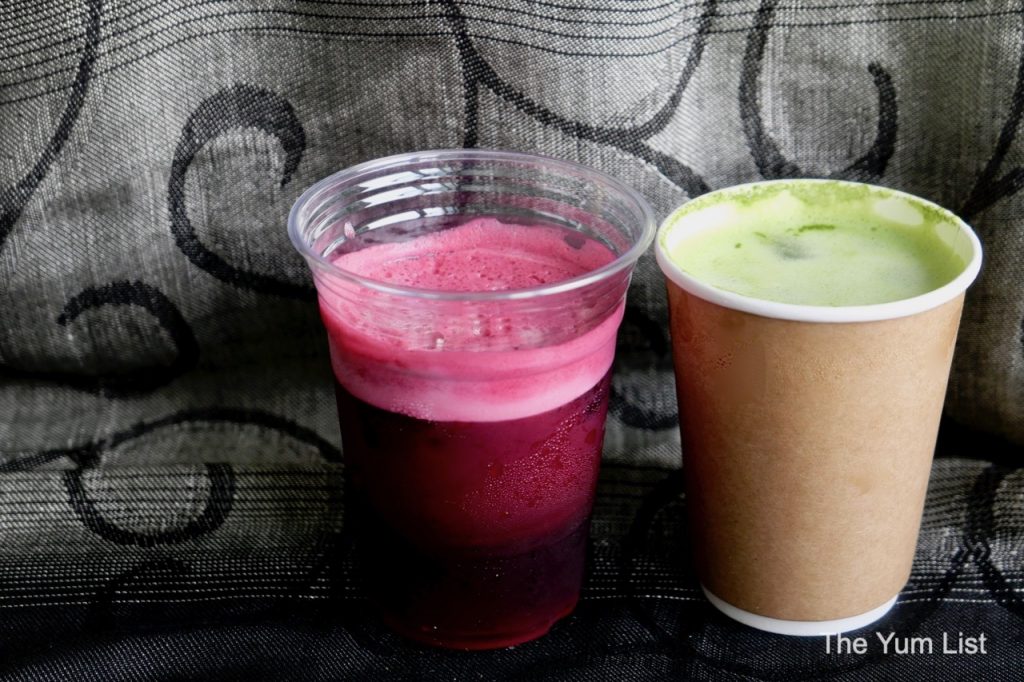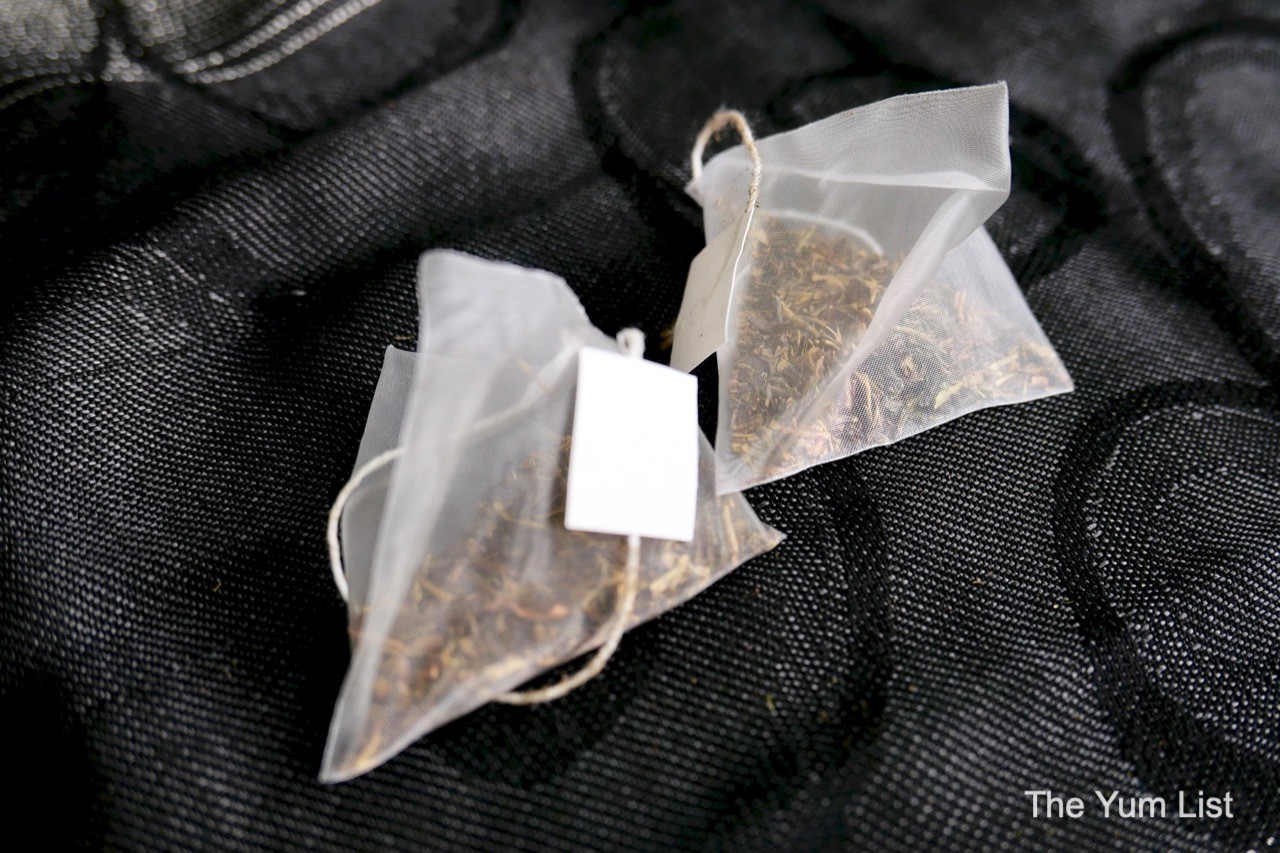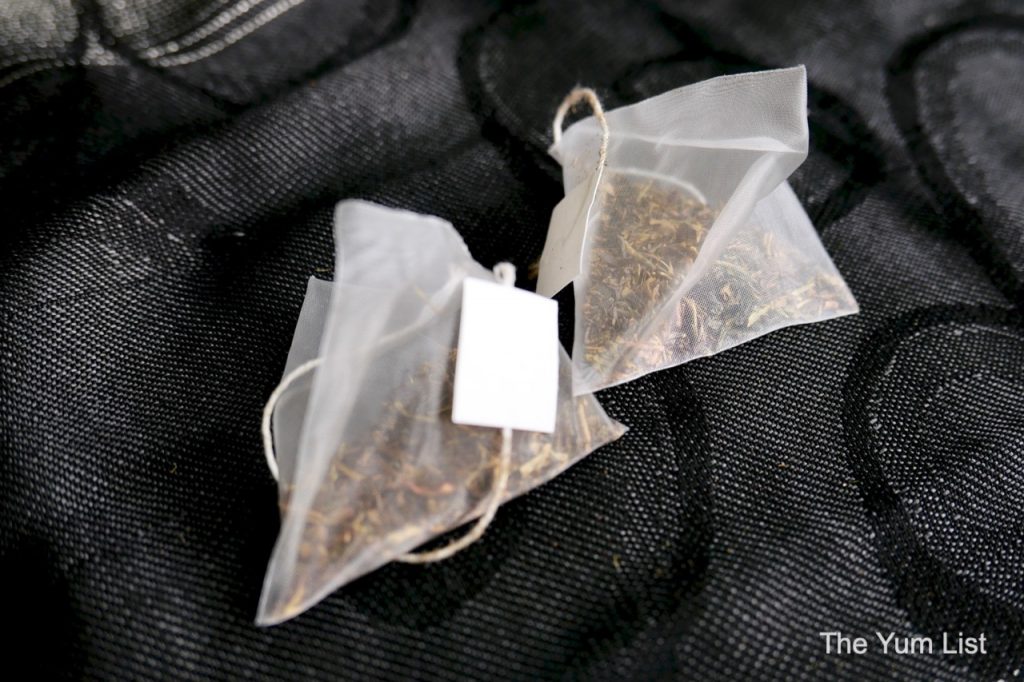 Reasons to order from Sakana Japanese Dining KLCC: all-day brekkie Japanese style; a mild and comforting curry; premium green tea beverages. 
Sakana Japanese Dining KLCC
Orders 11 am – 7 pm daily
WhatsApp +60128004670
www.facebook.com/sakanakl
Find more food delivery services in KL here and stay up to date with the latest happenings around Malaysia here and here.