The Chow Kit Menu
Monica Tindall
The Chow Kit Kitchen & Bar has launched its delivery and takeaway menu, highlighting some of the kitchen's most comforting dishes. Platters ideal for families are supported by an ala carte menu. Check out some of their delicious meals great for small groups here. Today we focus on the ala carte delivery and takeaway options.
Starters & Snacks
The Chow Kit Nachos (RM 15) has been one of our favourite orders since the hotel's opening. The combo of sweet potato, yam and cassava crackers with a sticky and sweet tamarind glaze, goes wonderfully with a cocktail or icy cold beer.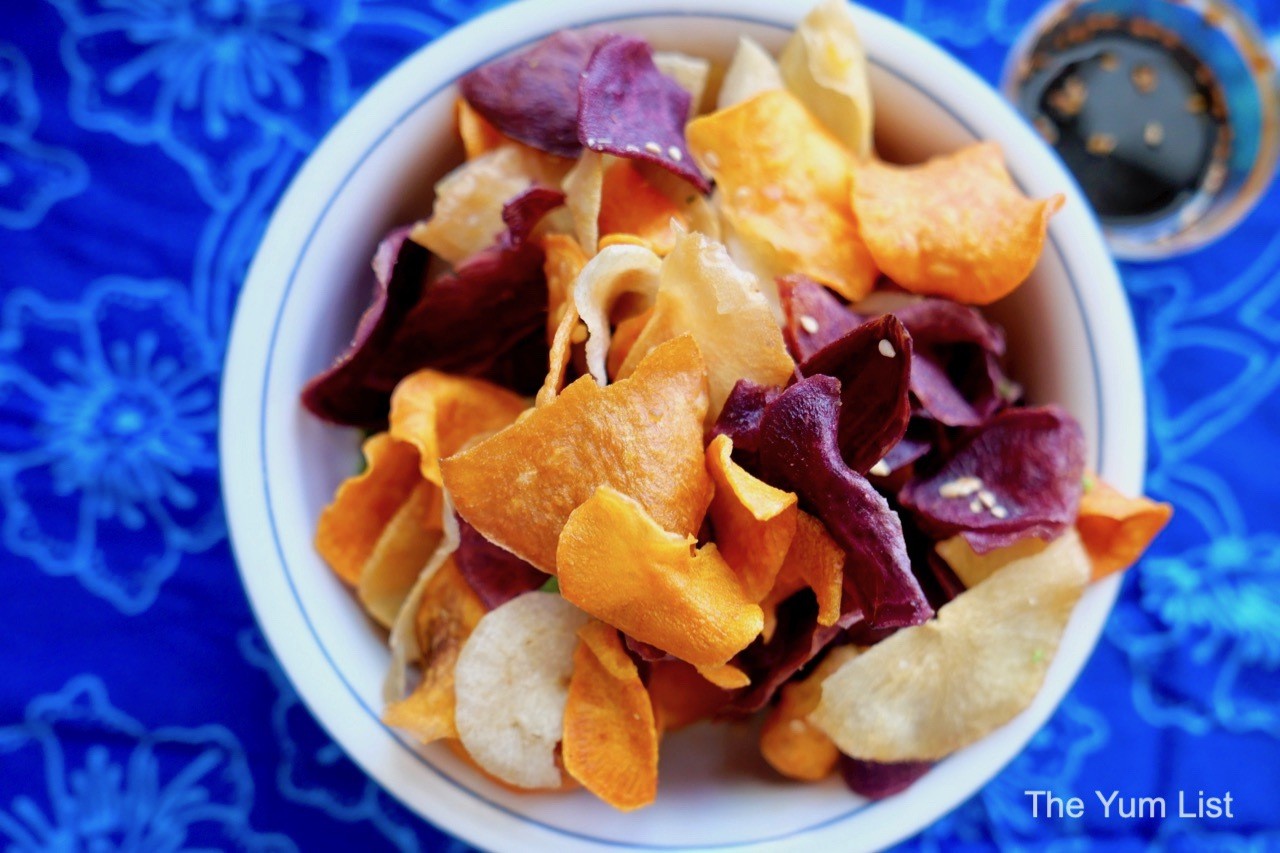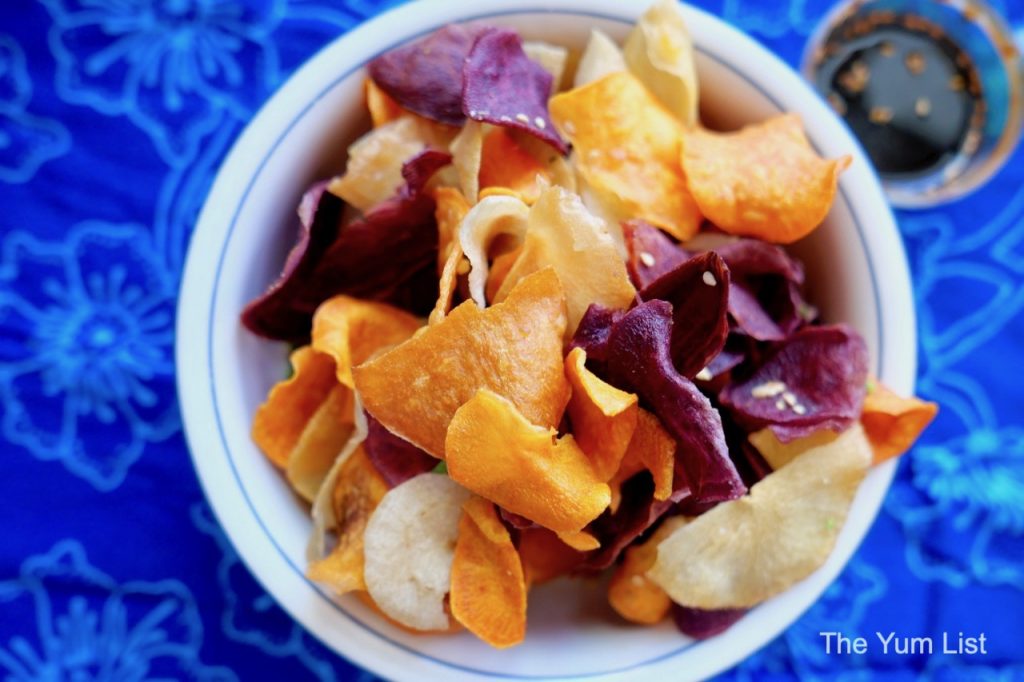 More easy finger food is found in their Chicken Satay (RM 25). They're also fabulous with drinks and a great way to begin a meal. A half-dozen sticks (beef or chicken) have been cooked on a charcoal fire, giving them a good depth of flavour. Hubby thinks the sweet peanut dipping sauce is unnecessary, but I'm a nut fan and can't get enough of it. I appreciate the balanced level of spice allowed the nuts to take centre stage.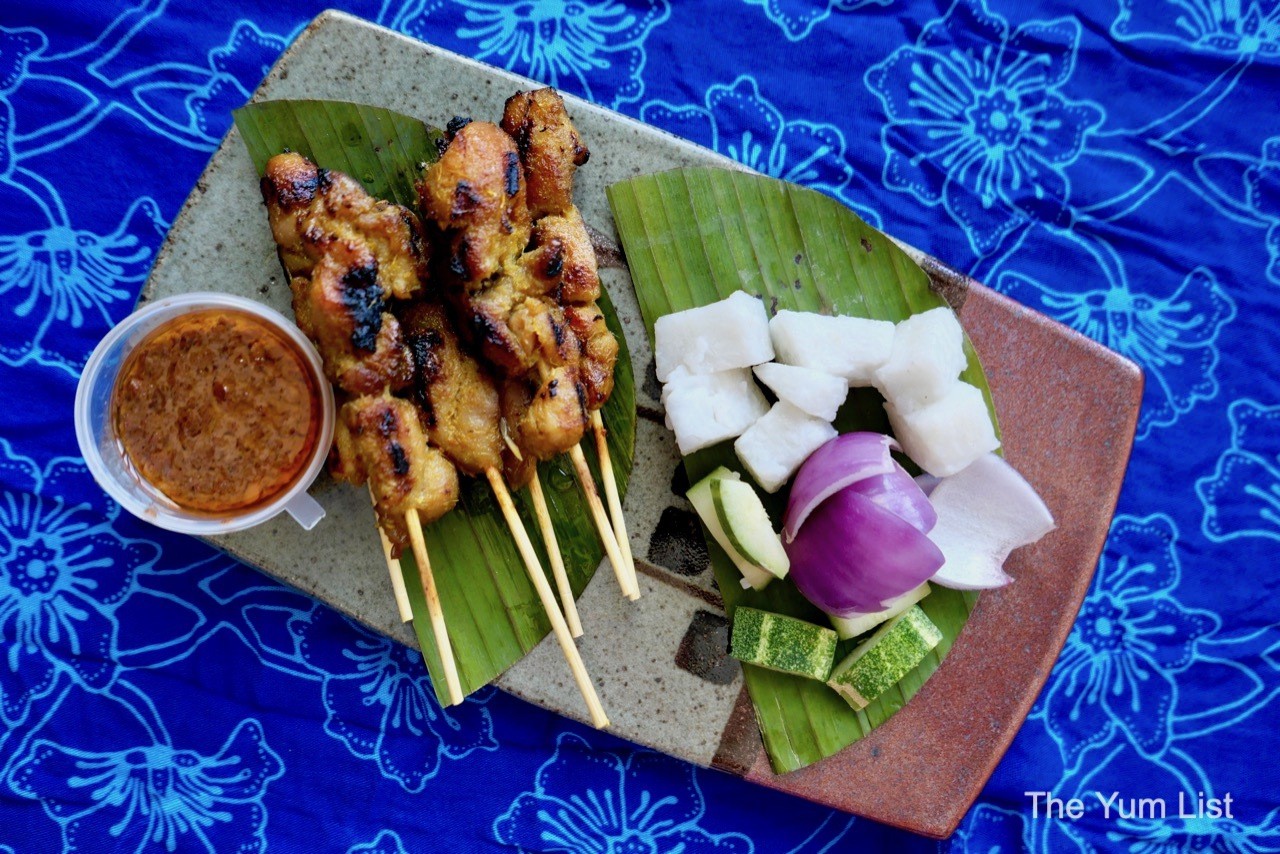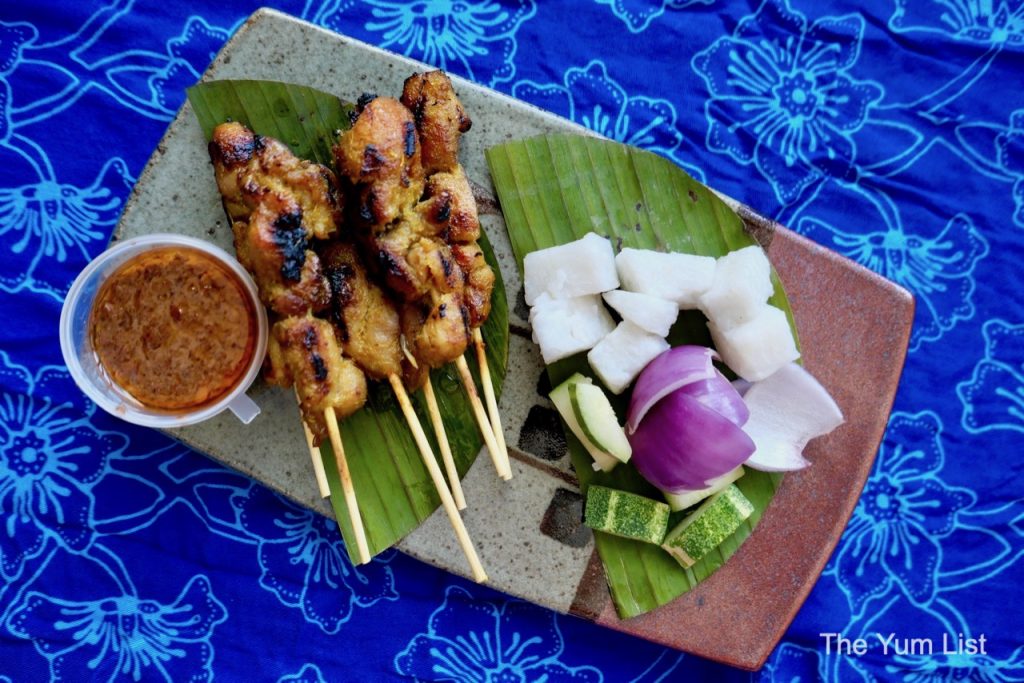 The Chow Kit Kitchen & Bar Menu – Mains
The food on The Chow Kit Kitchen & Bar menu for delivery and takeaway is well-suited to meat-lovers. Beef, lamb, chicken, fish and seafood are all found in abundance. The Kambing Kuzi (RM 52) comes highly recommended, and we do appreciate Aussie lamb. Here, the shoulder is braised in the chef's own five-spice blend. It's given additional texture with cashews and touch of sweetness with black raisins.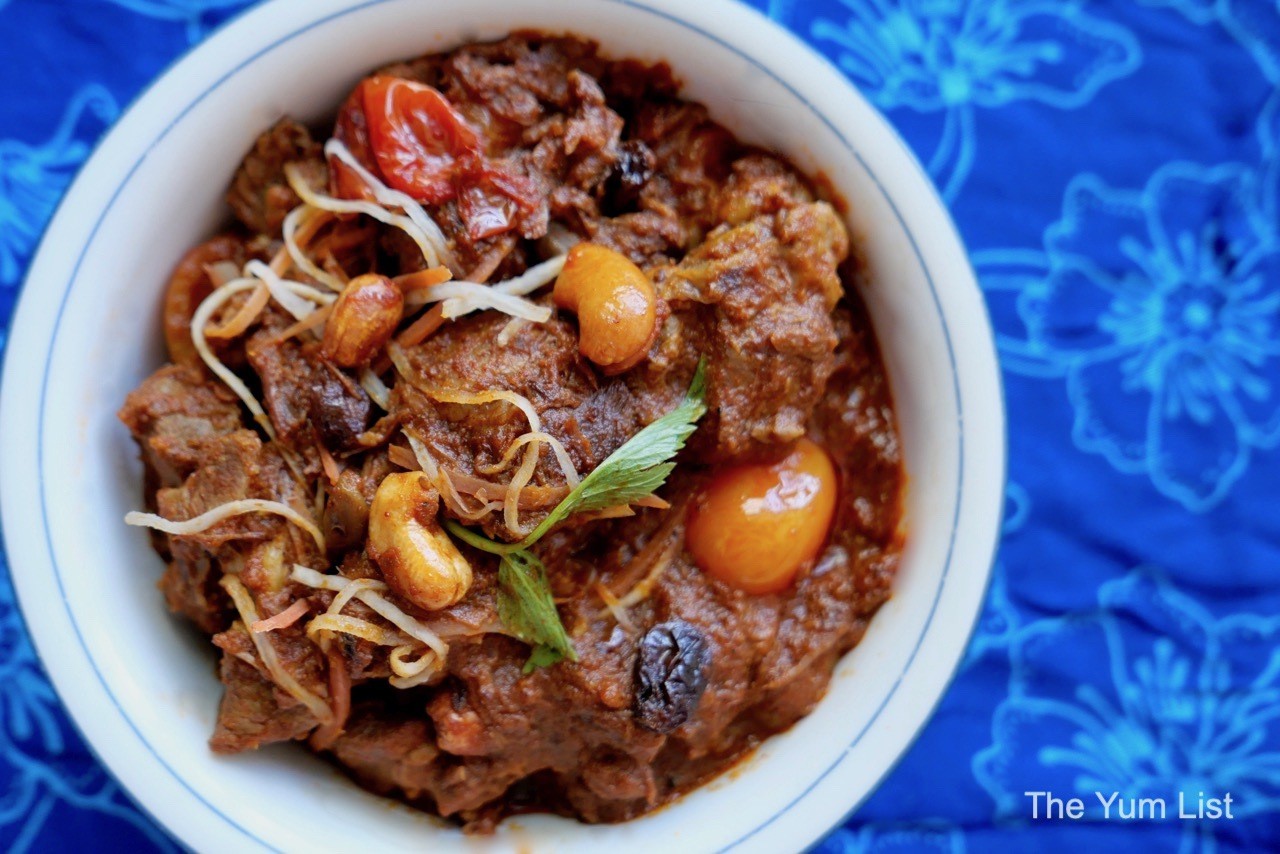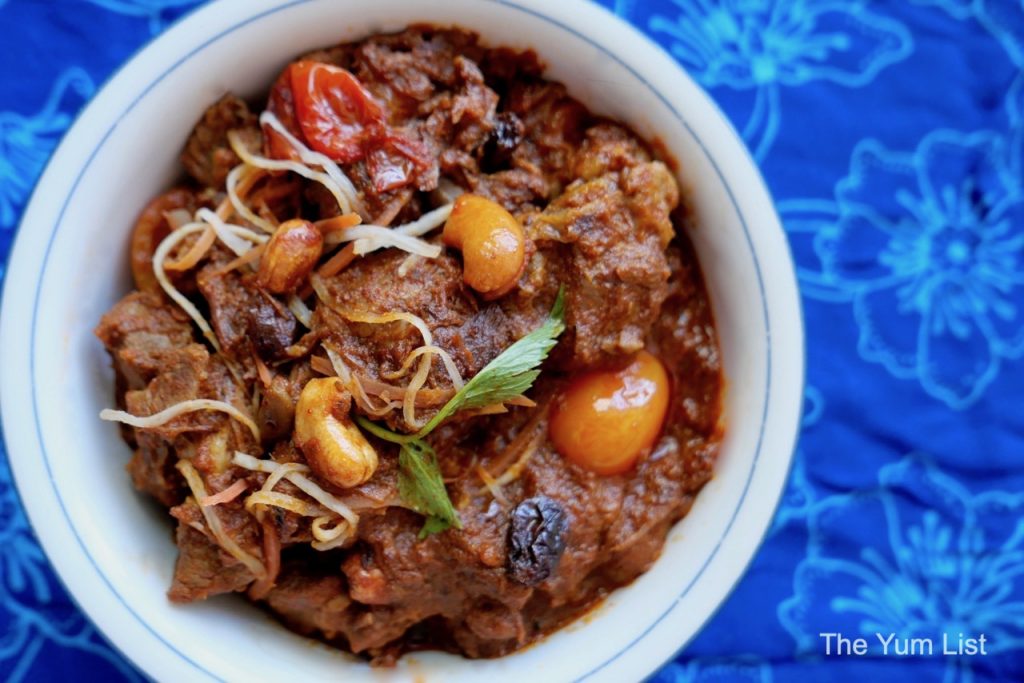 Golden pomfret is an excellent choice for the Ikan Assam Pedas (RM 70). The clean-tasting, mildly sweet flesh and fine texture are wonderfully complemented by a spicy tamarind broth with ginger flower and laksa leaf. Ladies fingers add some green to the meal.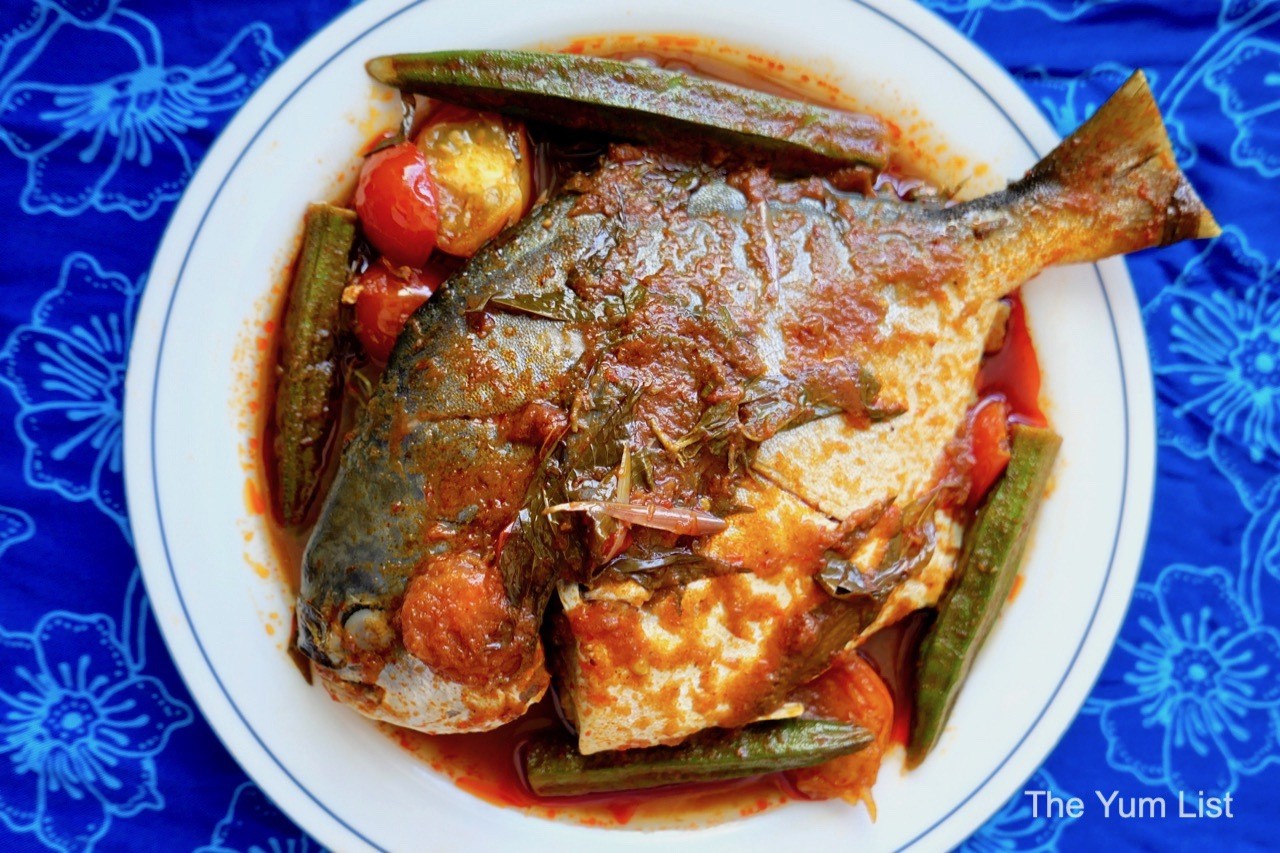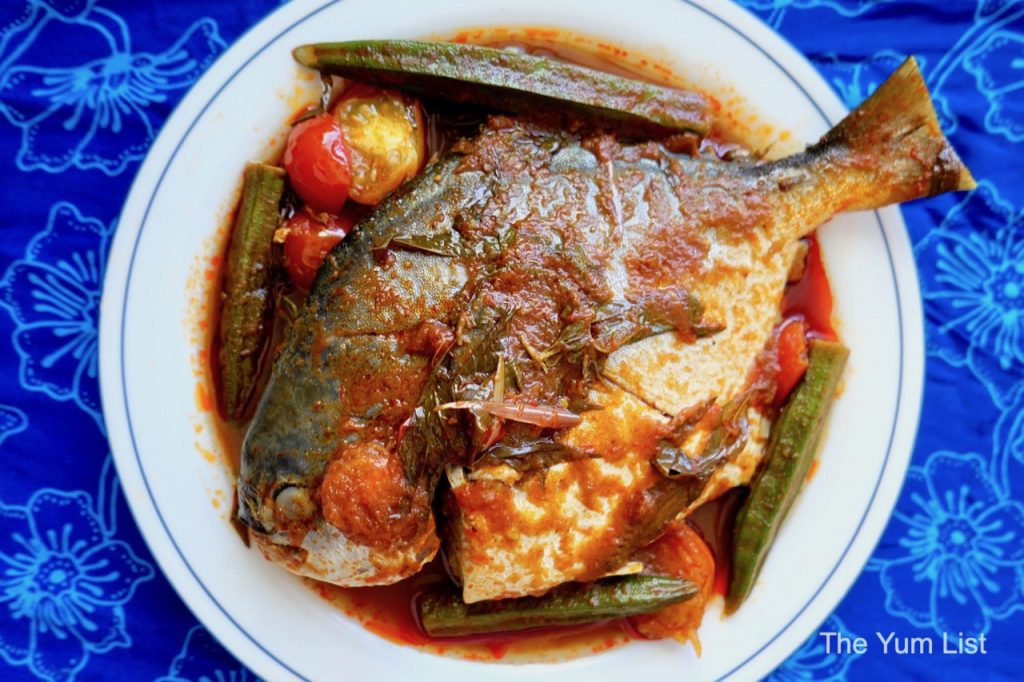 Veggies & Rice
We side the proteins with some veggies and rice. Pucuk Paku (RM 18), or the fiddlehead fern, is one of my favourite veggies in Malaysia. The fronds of the young fern are harvested before they unroll, and it's at this stage that they are at their most delicate and tender. You can have these cooked with anchovies or as a vegan option (our choice). Being a lover of greens, Nasi Ulam (RM 8) is another of my preferred local dishes. Steamed rice is loaded with local herbs making it aromatic and the perfect accompaniment to some of the saucier dishes.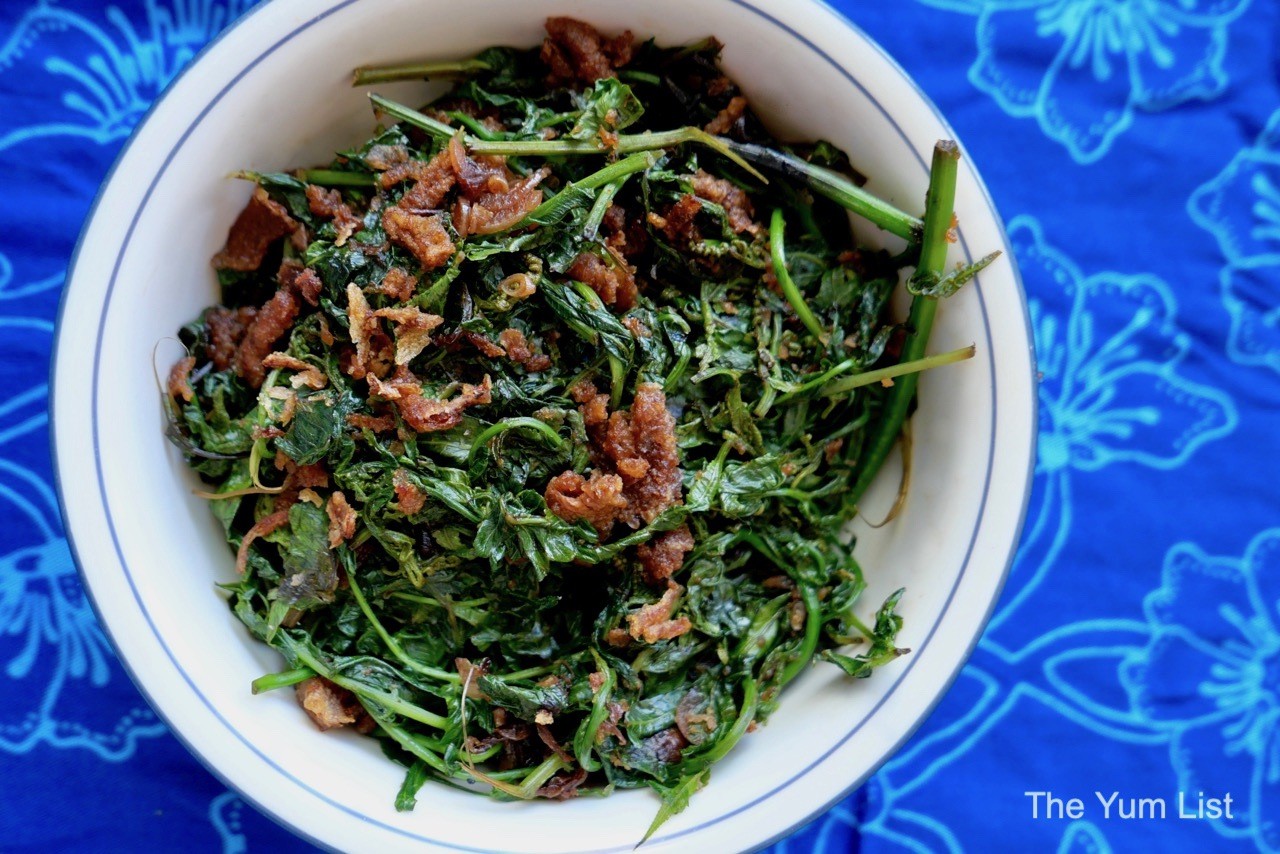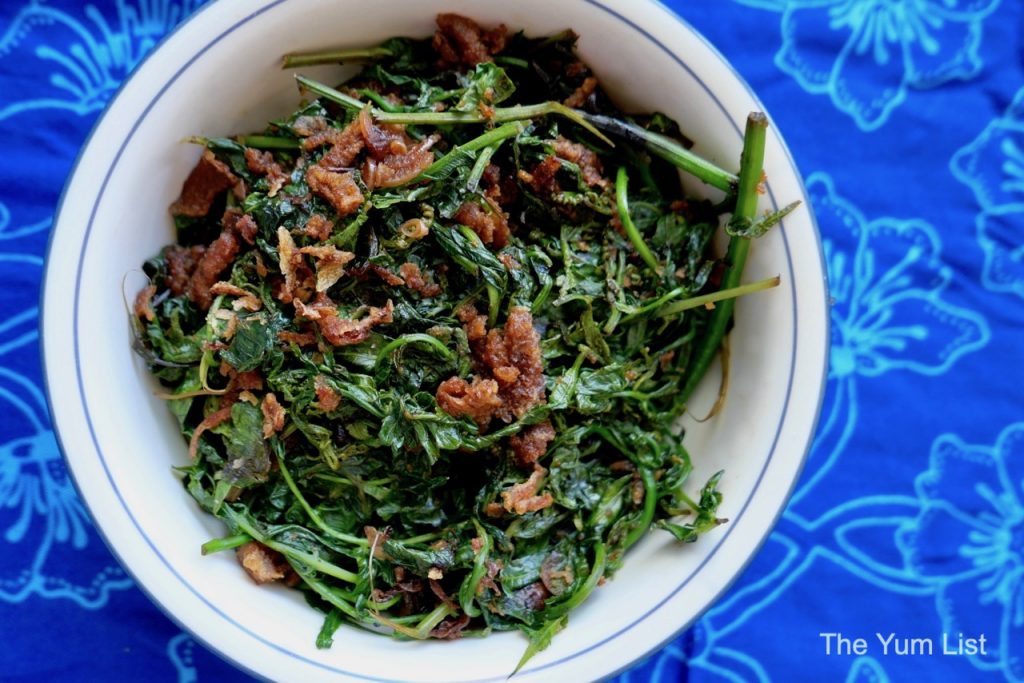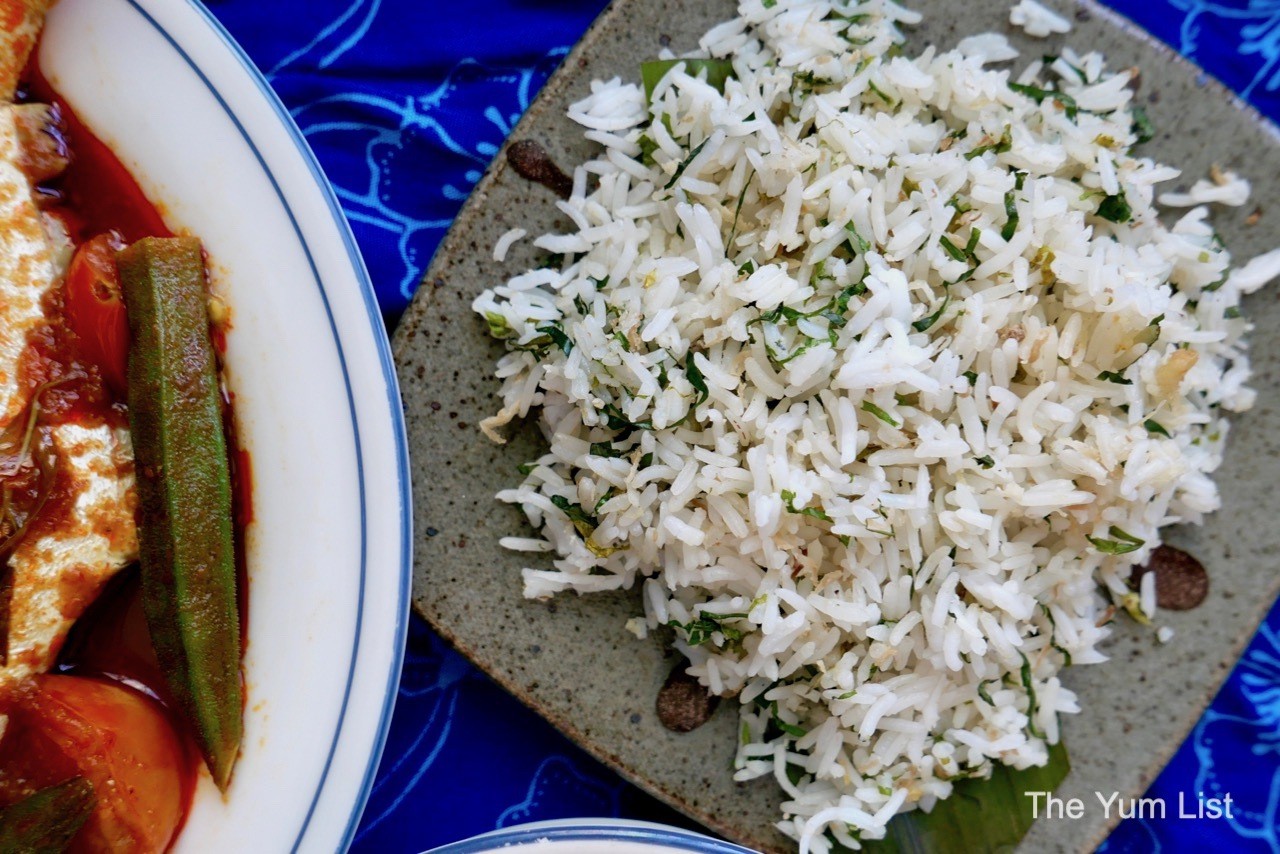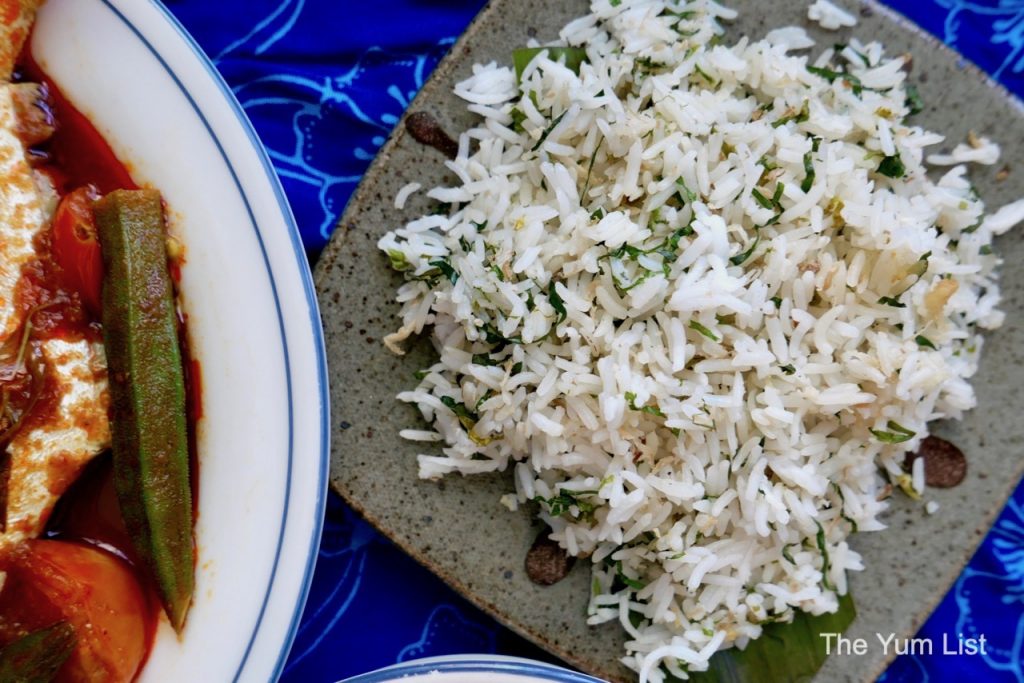 Wine – The Chow Kit Kitchen & Bar Menu
Besides delicious meals, The Chow Kit Kitchen & Bar also has quite a lovely wine list. It's well-chosen with several boutique wineries and includes organic, sustainable and minimally interfered with wines. We're fans of the Clarendelle Blanc (RM 290), a Bordeaux blend of Semillon, Sauvignon Blanc and Muscadelle. We highly recommend this one if you're looking for an aromatic and crisp drop. Today, we branch out though and try another from their menu, the Sons of Eden, Freya Riesling, Eden Valley, 2017 (RM 300).
Grown in South Australia's Eden Valley, wines from this producer are small-batch and receive minimal intervention. This Riesling has an attractive bouquet of citrus, melon and white blossoms. Its full body is bright and refreshing, and the wine has a reasonably lengthy finish with excellent acidity. This is lovely with the fish, veggies and rice but also fares well with the chicken.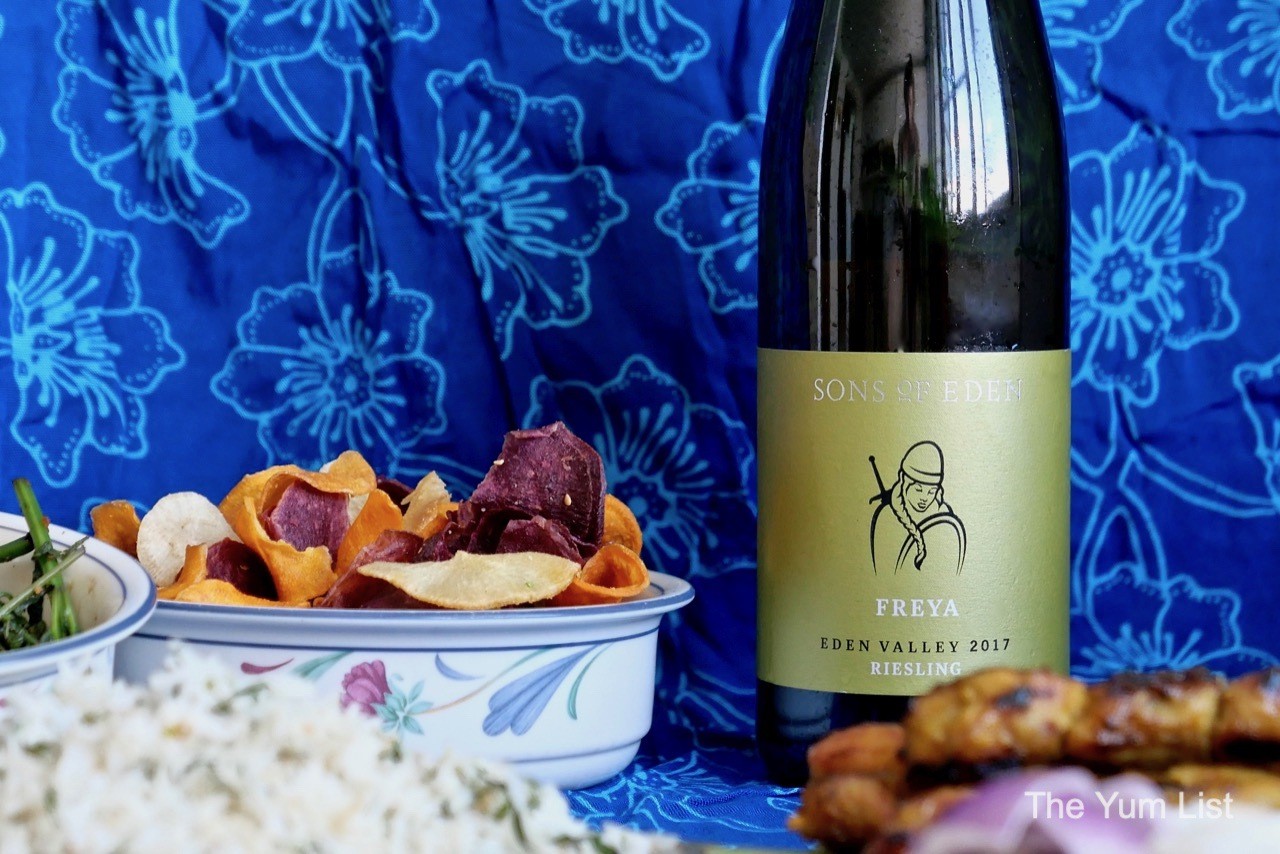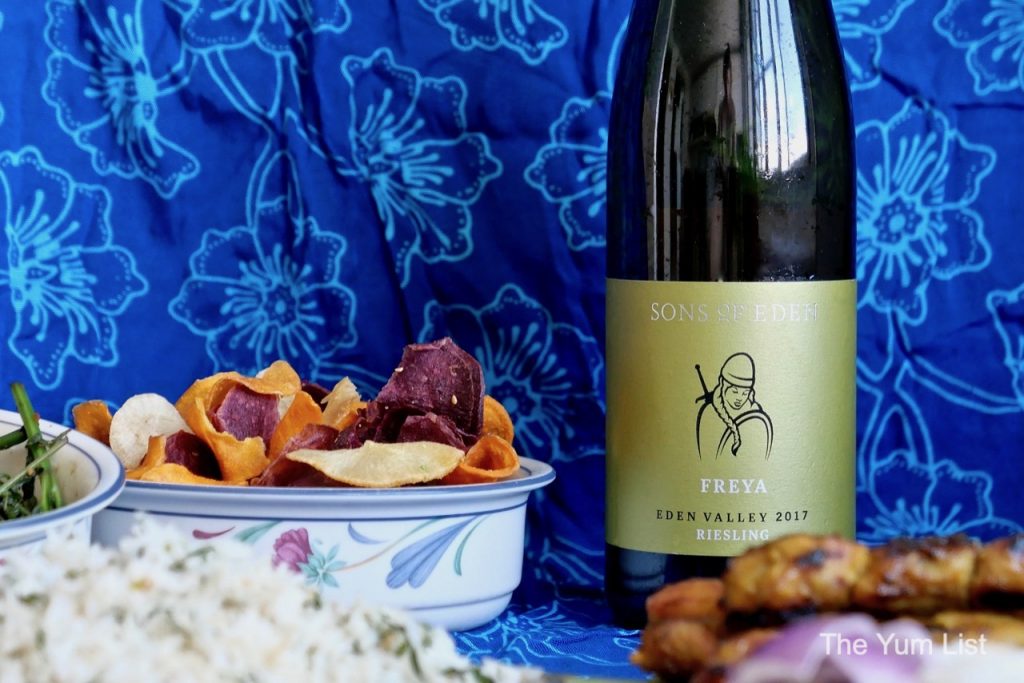 Reasons to order from The Chow Kit Kitchen & Bar Menu: tasty local food packed with flavour; a compact and well-chosen wine list; lamb fans must try the Kambing Kuzi.
The Chow Kit Kitchen & Bar
The Chow Kit Hotel
1012 Jalan Sultan Ismail
Chow Kit, Kuala Lumpur, Malaysia
Find The Chow Kit menu here.
Call + 603 2778 6666 or WhatsApp +6 017 257 8489 to order.
Find more food delivery services in KL here and stay up to date with the latest happenings around Malaysia here and here.