Quivo On the Go – Pavilion Delivery Menu
Quivo On the Go
Monica Tindall
Many of you have probably walked past Quivo countless times if you are a regular to Pavilion shopping mall. Most likely, you've been tempted by their indoor-outdoor dining area and prime position for people watching. While the casual restaurant is undoubtedly an excellent option for dining (or drinking) if you're in the area, they now too provide a Quivo On the Go delivery menu.
Made up of salad, pasta, pizza, burgers, desserts and a few grilled items, Quivo On the Go's delivery collection has a definite western dominance. Most of these types of dishes travel well, so are good picks for takeaway.
Quivo On the Go Delivery Menu
Salad
Mediterranean Salad (RM 34) is a whole box of lettuce, cucumber, cherry tomatoes, kalamata olives, pomegranate, shredded carrot and feta cheese. Toss it together with sumac, croutons and a lime dressing, and you have yourself a healthy and delicious beginning.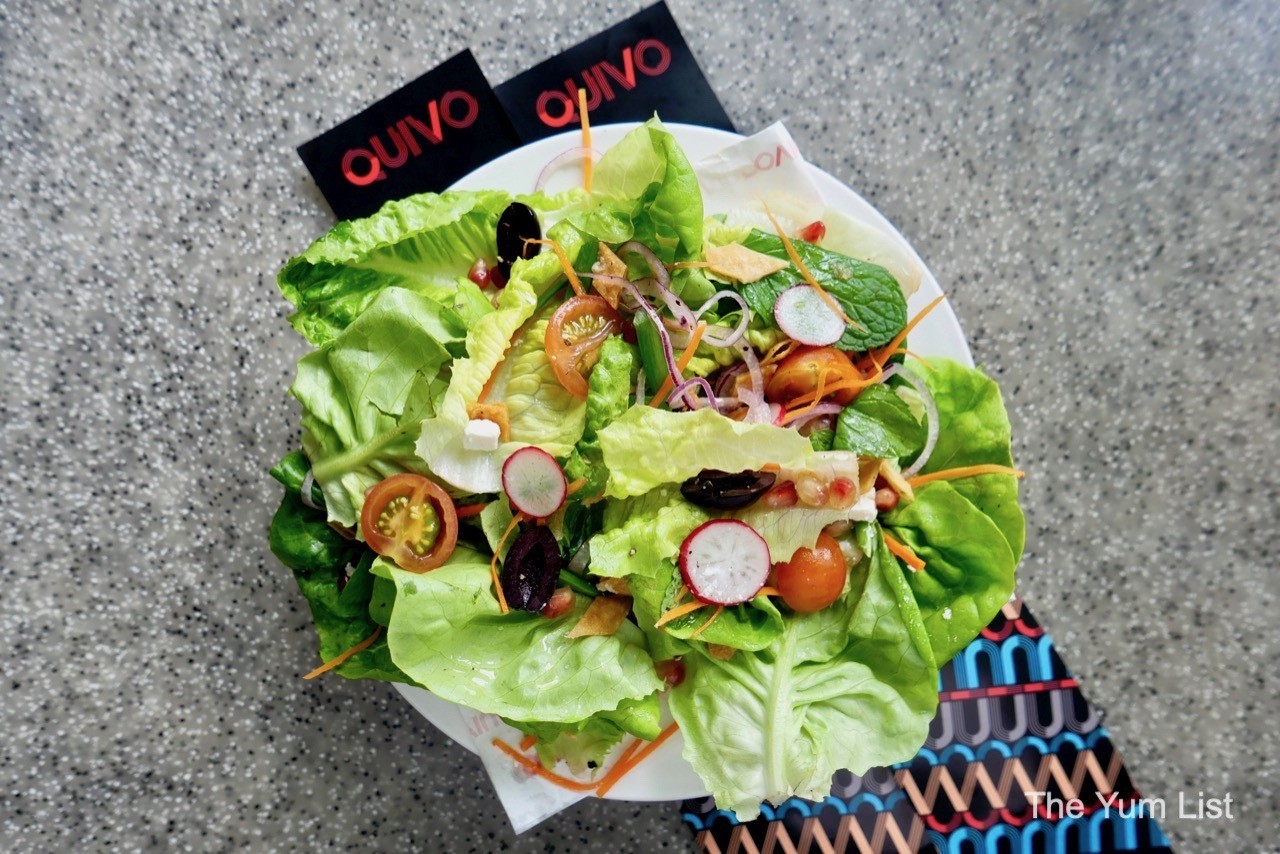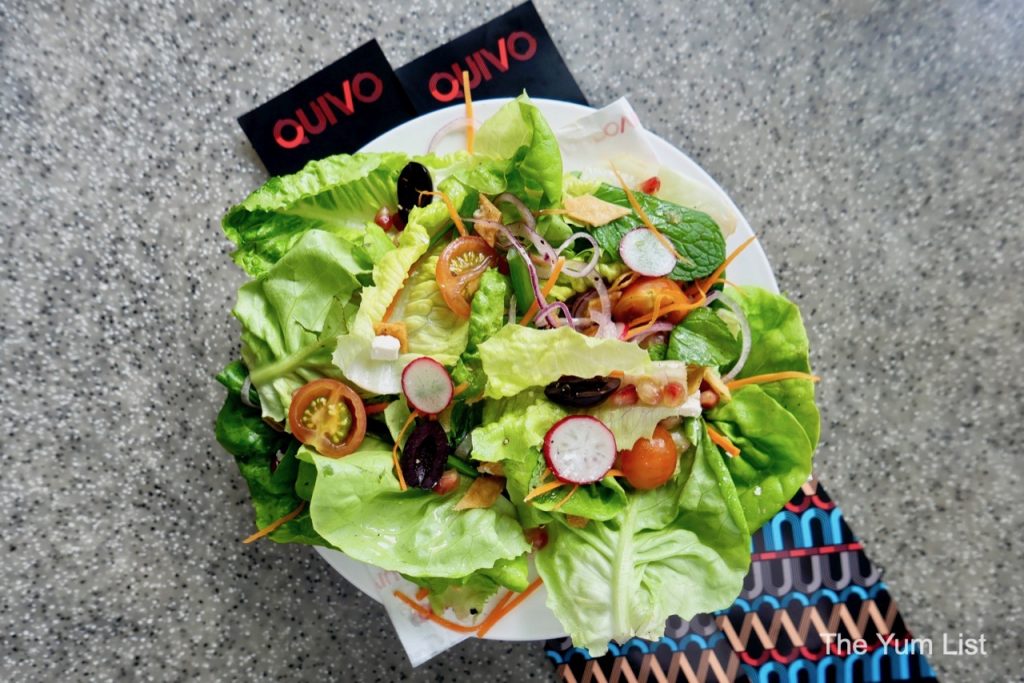 Pizza
Paddleboard pizzas offer a thin, crisp crust and a handful of toppings. Keeping things simple we order the Classic Margherita (RM 31), a meat-free option. It's topped with tomato sauce, halved cherry tomatoes, mozzarella and basil. I recommend popping it in the oven for a few minutes just before serving to replicate the hot-out-of-the-oven experience you'd get if you were dining in.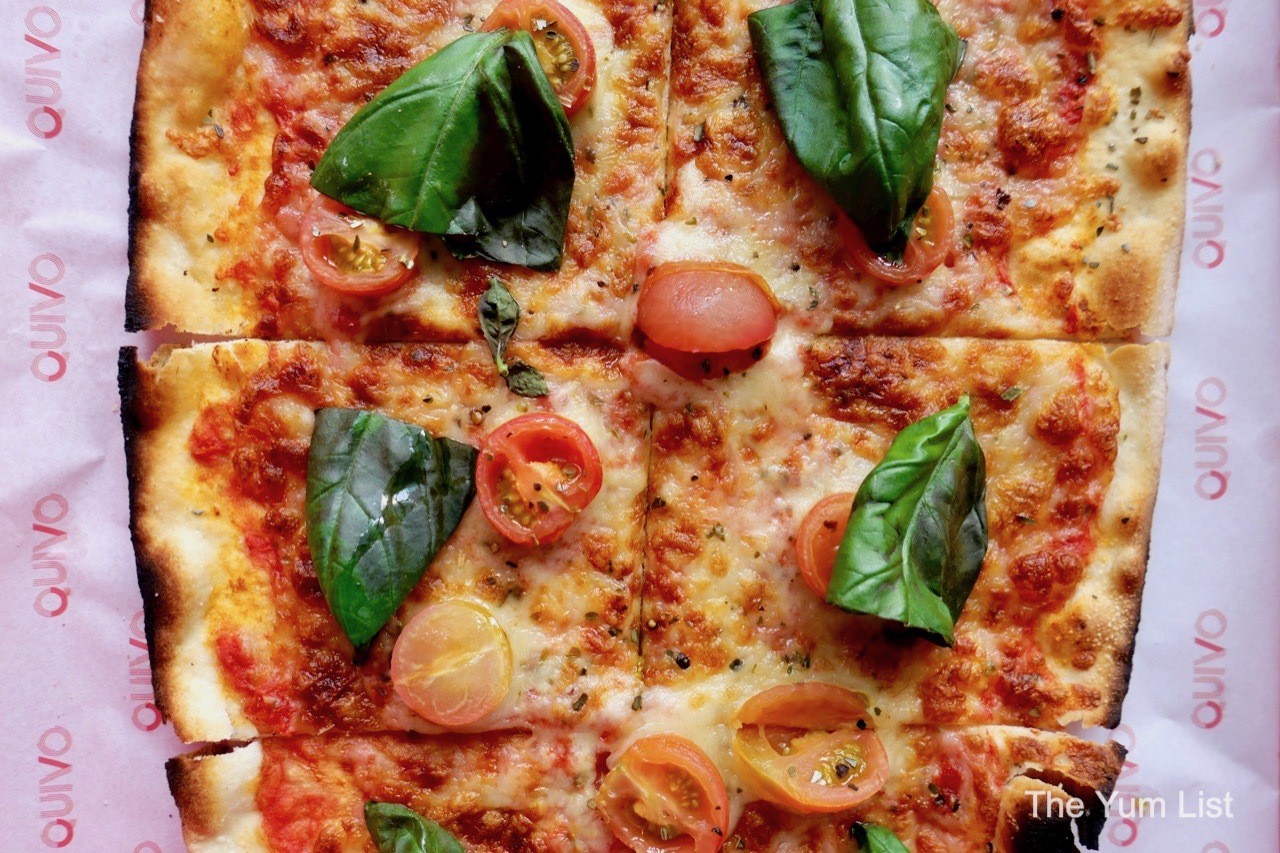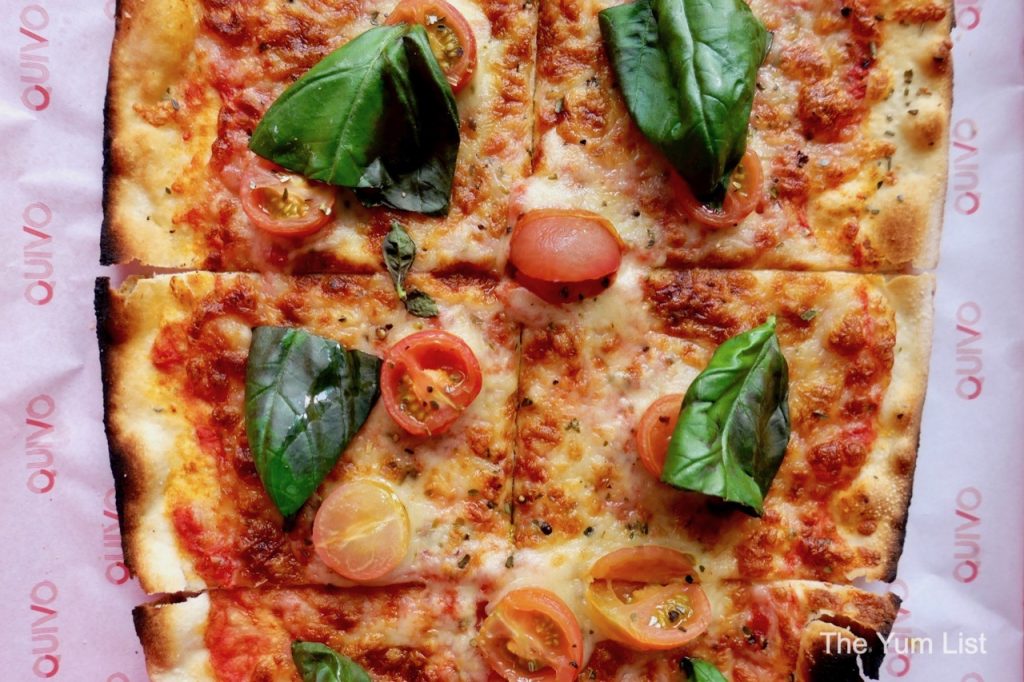 Quivo On the Go – Pasta
There are also several meat-free options in the pasta section. I always go with a tomato sauce over a cream sauce and so Penne Arrabbiata (RM 31) is my pick here. Al dente pasta tubes are well-coated with a rich tomato sauce with a thread of heat. Fresh basil, a few olives and cheese top it off.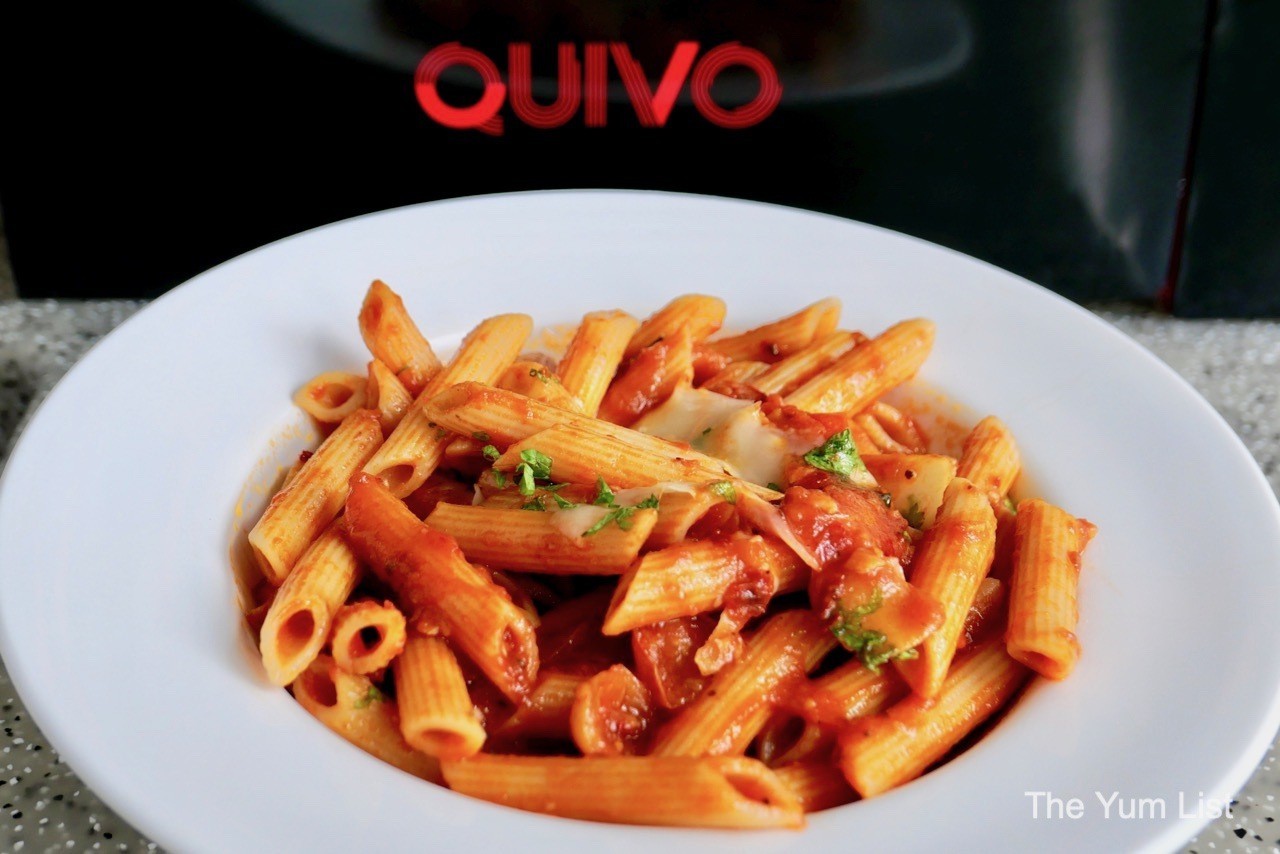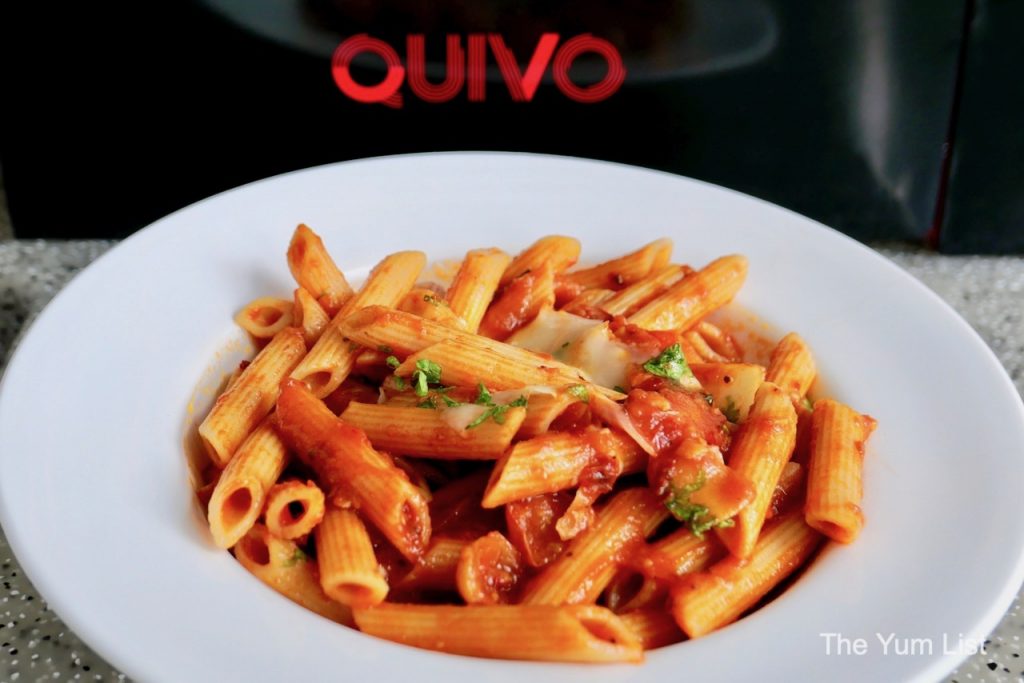 Burgers
Spicy Fish Burger (RM 40) is a good option for those wanting a burger's comfort without the guilt. Grilled barramundi fillet pads the soft bun alongside red onion, lettuce and a red pepper pesto. A bag of thin French fries joins the dish and a couple of lemon wedges come in handy for adding a little acidity to the fish.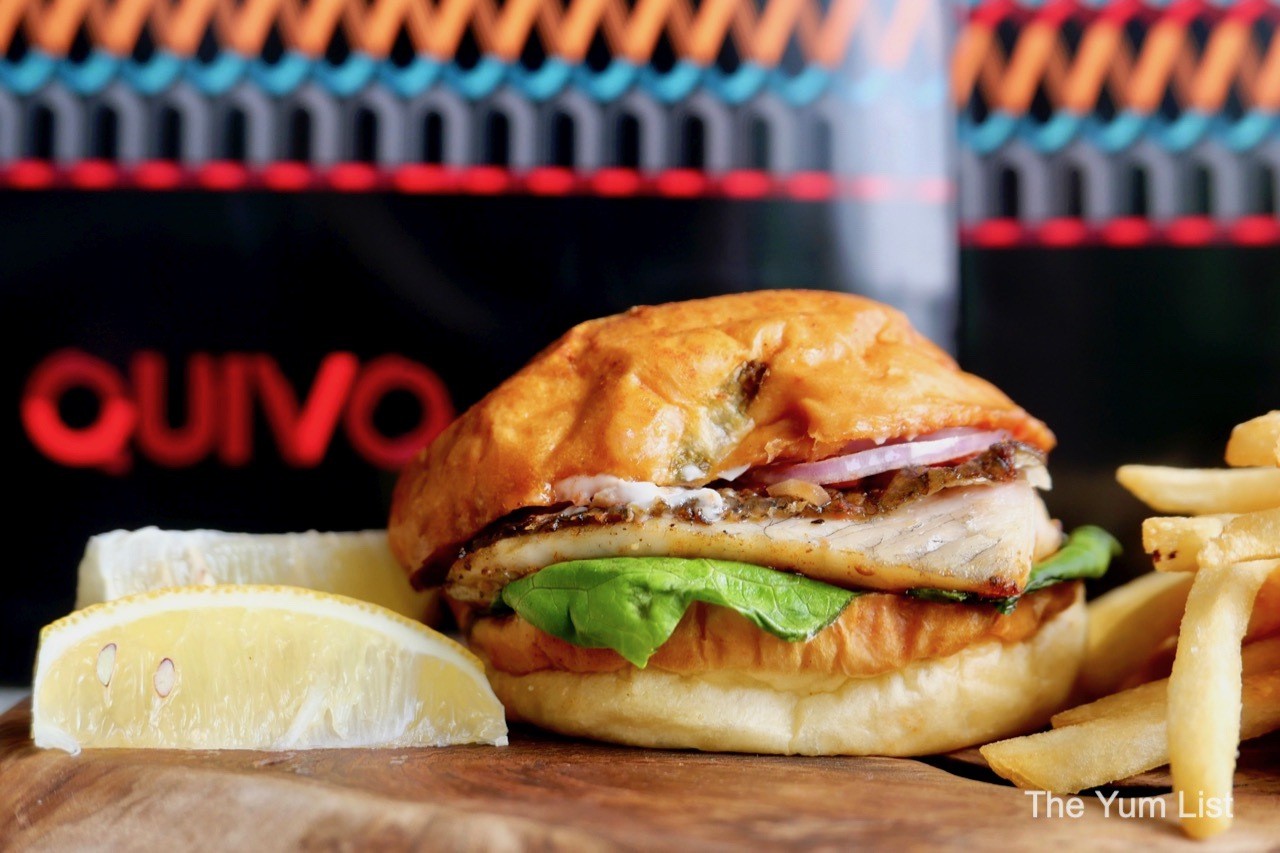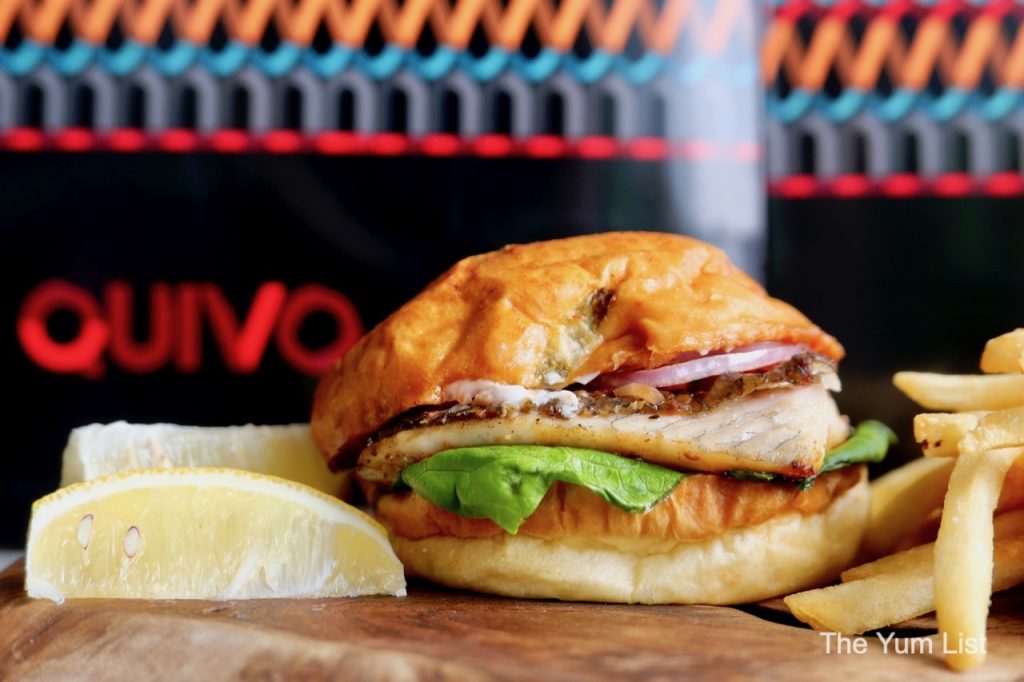 Quivo On the Go – The Favourites 
From The Favourites section, we try both a fish recipe and a steak. Blackened Salmon (RM 52) is partnered with tomato salsa, roasted pumpkin and baby spinach. The pumpkin has been baked with a little garlic and is delicious. Black Angus Tenderloin (RM 94) demonstrates a quality cut and has been done medium just as requested. It sits atop a bed of garlic mashed potato, which serves to catch the juices. Four tender sprigs of asparagus and a skewer of veggies round out the meat.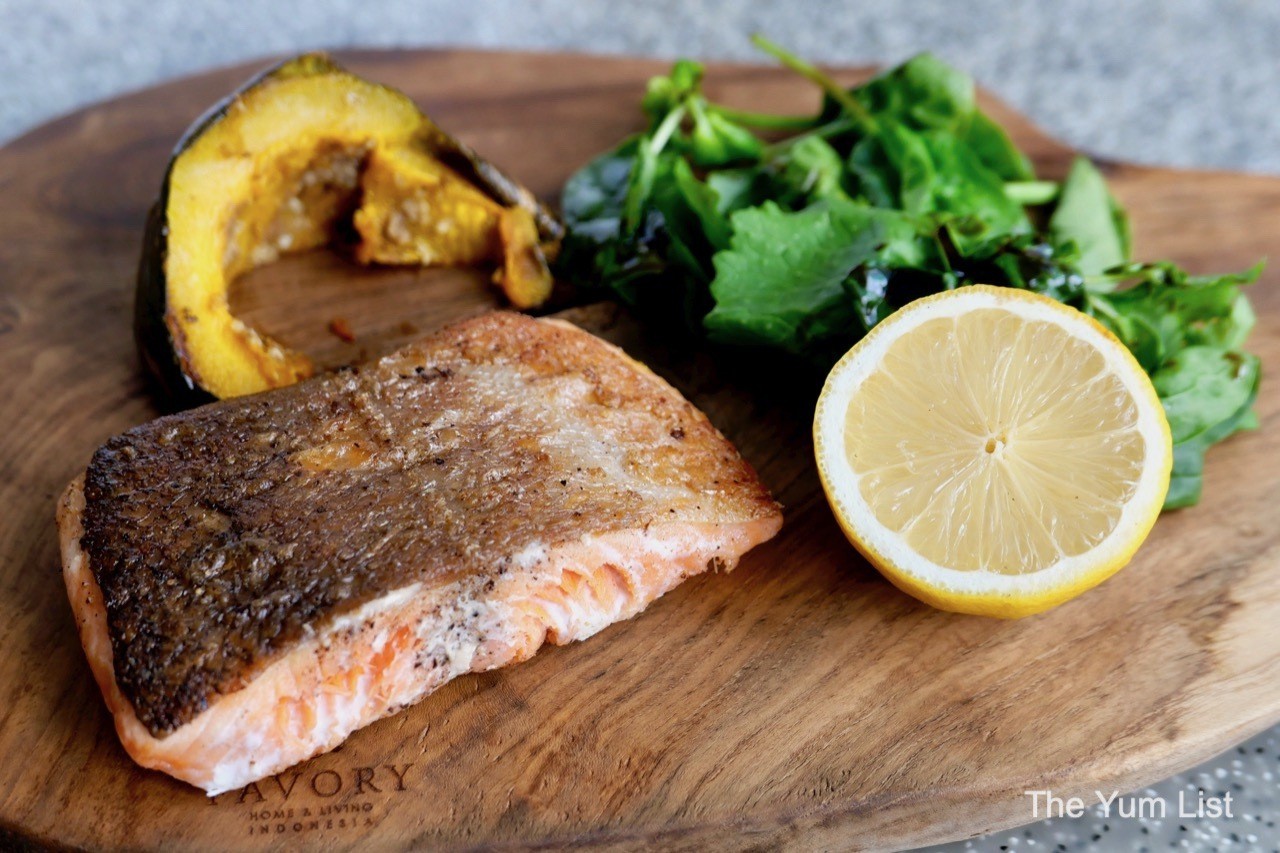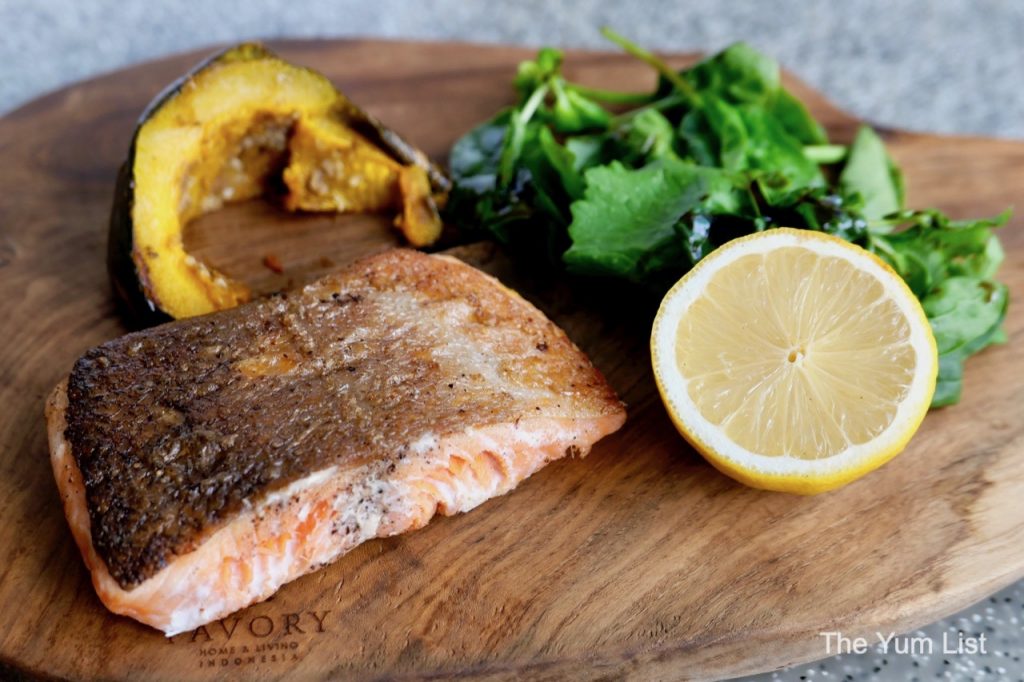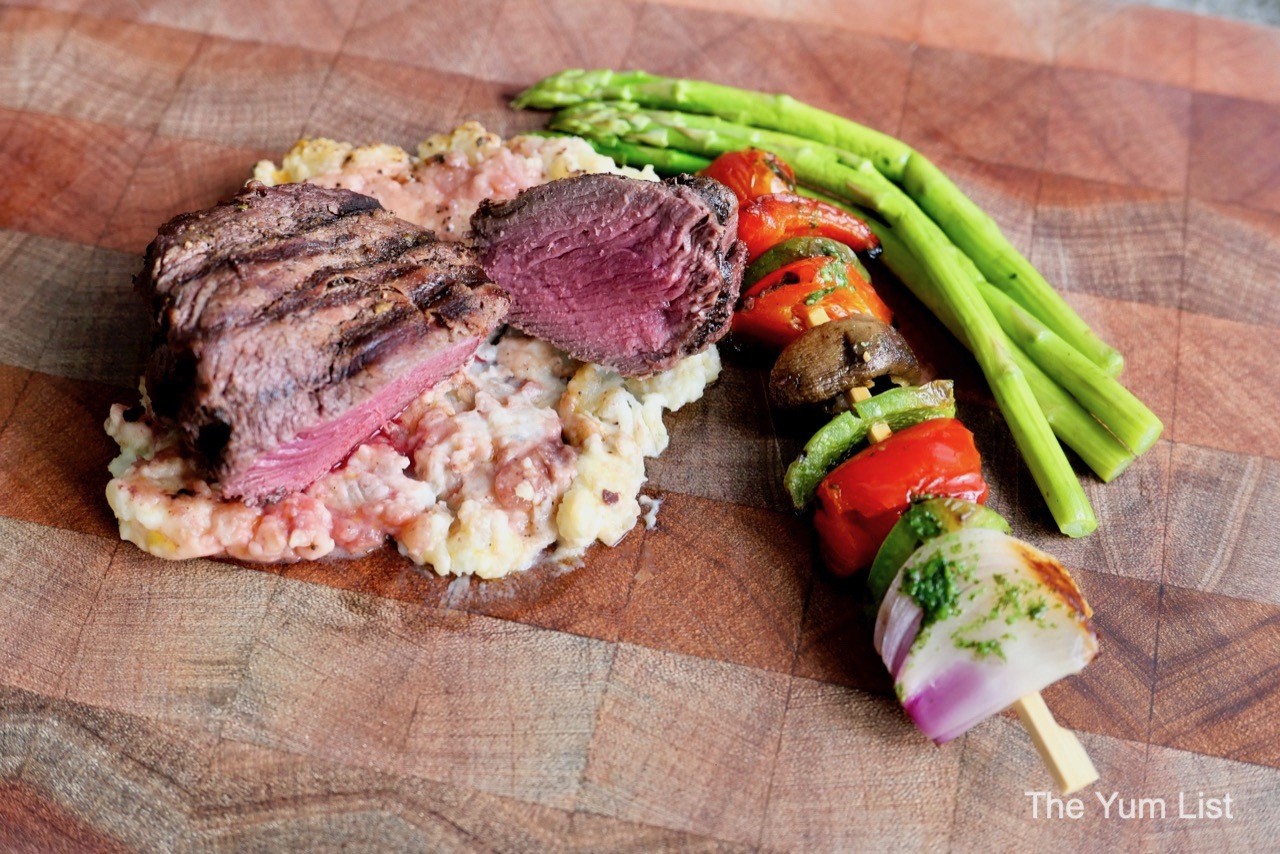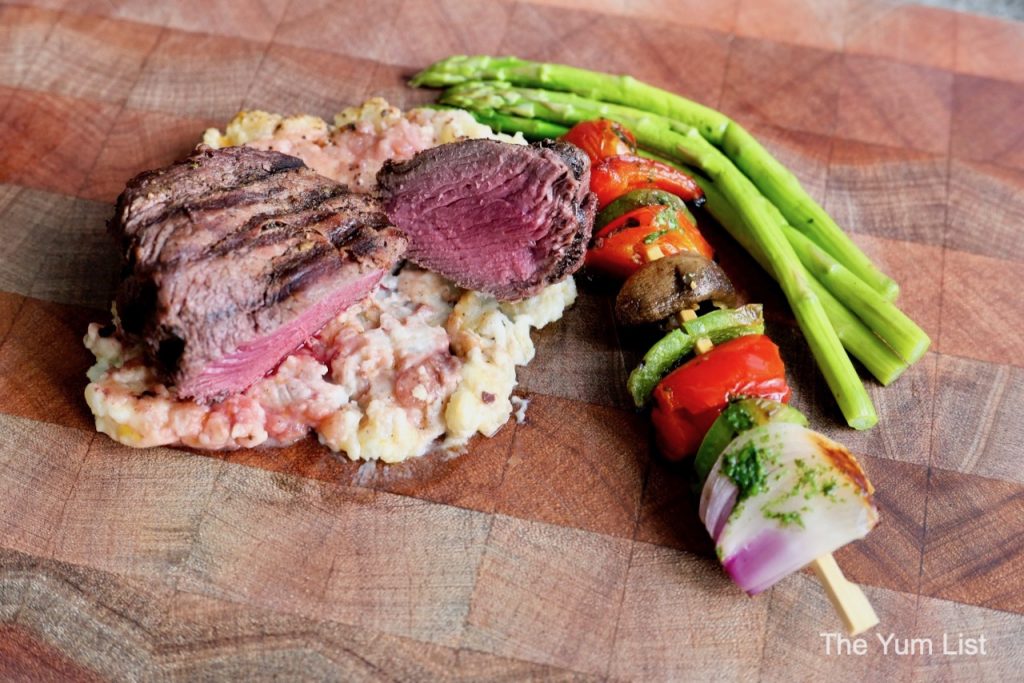 Drinks
Unfortunately, Quivo currently only has soft drink on its delivery menu. For more comprehensive options, you are advised to dine-in.
Reasons to order Quivo On the Go: a wide selection of western favourites; food that travels reasonably well; something to suit families looking for meat-free options as well as something for the carnivore. 
Quivo On the Go
Level 3, Pavilion Connection KL
168 Jalan Bukit Bintang, 55100 Kuala Lumpur, Malaysia
+60 12 226 9680
[email protected]
www.facebook.com/quivo.my
For delivery: Foodpanda or call +60 12 226 9680 with a flat-rate charge of RM10 for Kuala Lumpur.
Find more food delivery services in KL here and stay up to date with the latest happenings around Malaysia here and here.