New Nobu Kuala Lumpur, Four Seasons Place
Words: Linnea Welker Photos: Monica Tindall
Nobu Kuala Lumpur has a magnificent new home overlooking the natural beauty of KLCC park in the city centre. The welcoming space, which features a classic Nobu minimalist design, offers a cocktail bar, a sushi bar, and various rooms and smaller spaces for intimate meals with friends and family while maintaining a safe physical distance from others doing the same.
Nobu Kuala Lumpur continues to impress its customers with their Japanese-Peruvian inspired cuisine and creative food and cocktail menus in their new location. The fresh space's unparalleled ambience is created by the open views of the park, inspiring streamlined decor, and ambient drum and bass music, such as Champagne Ocean by Ehrling. Upon entering the new Nobu Kuala Lumpur, one knows that this will be more than a meal. It will be an experience.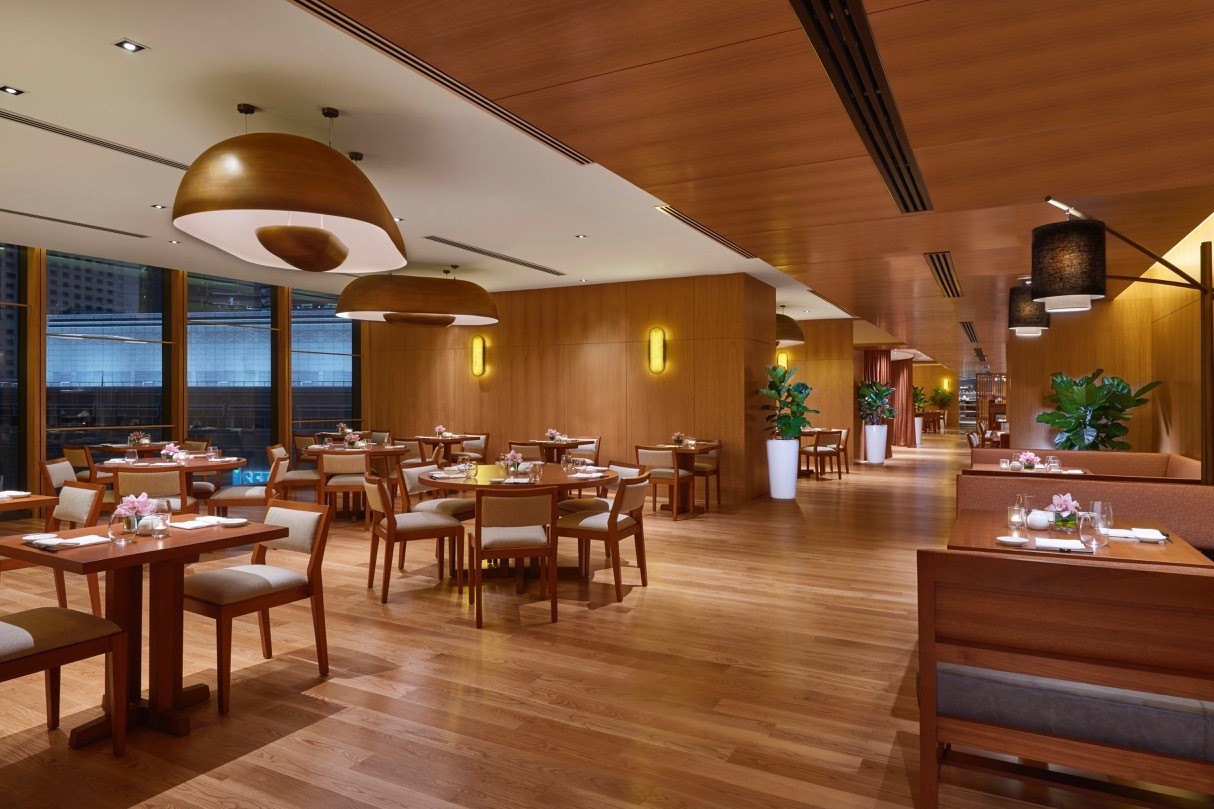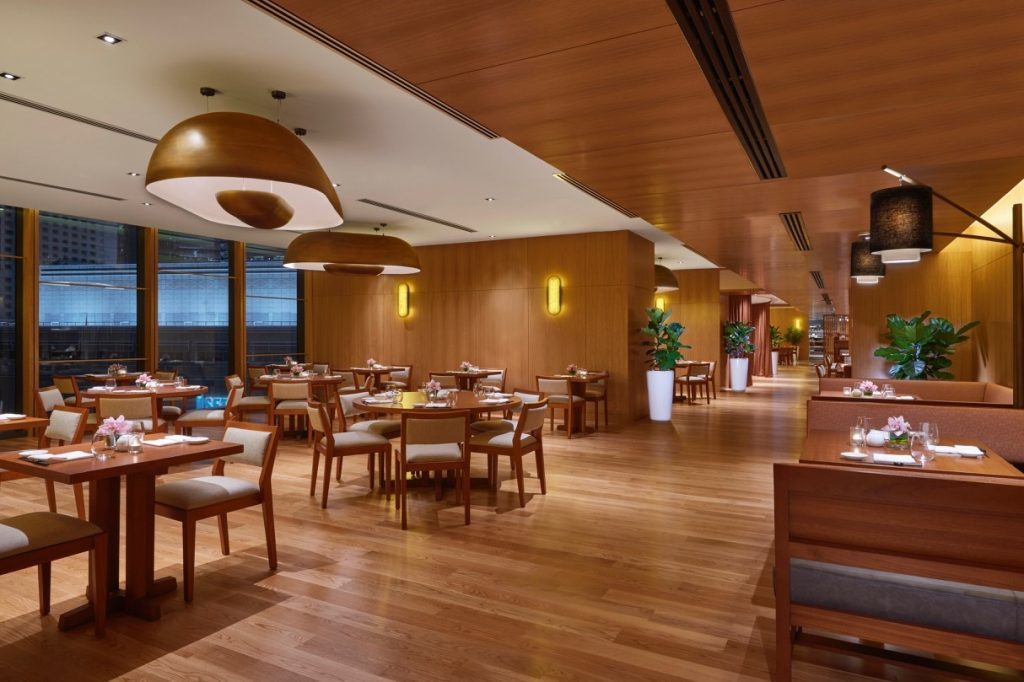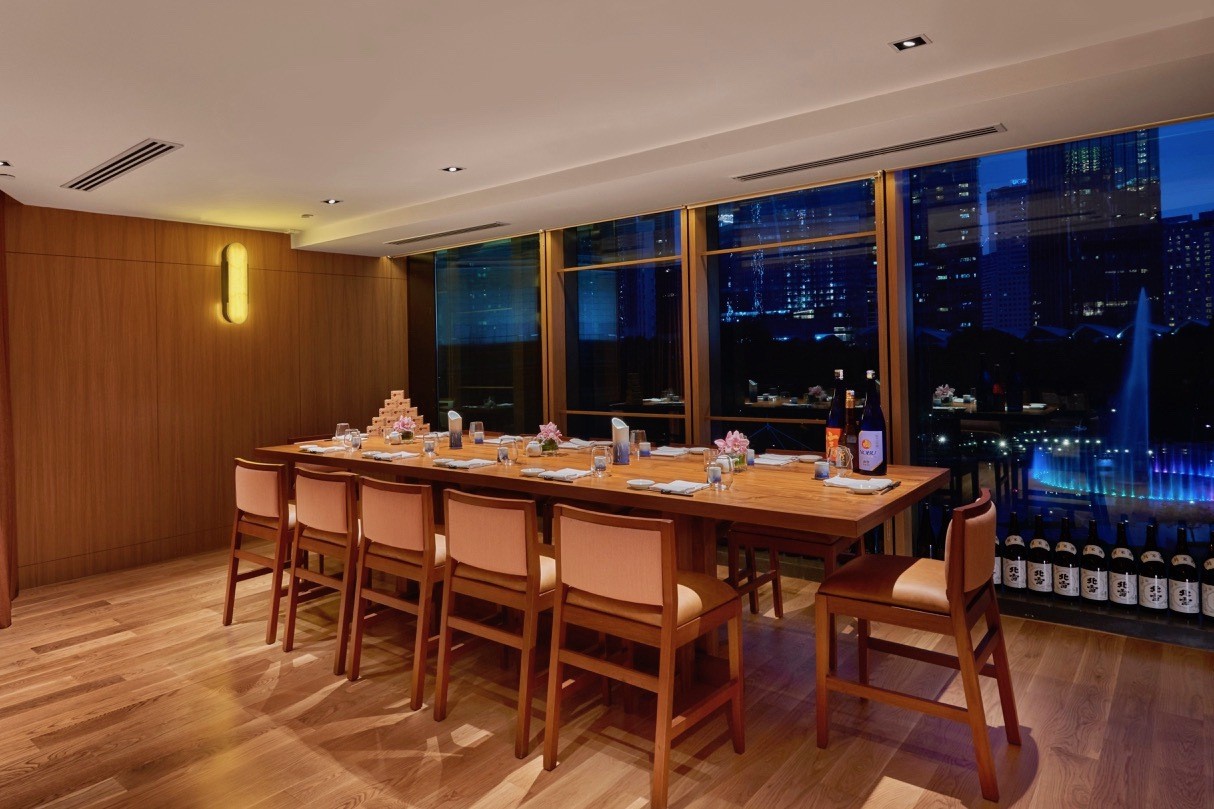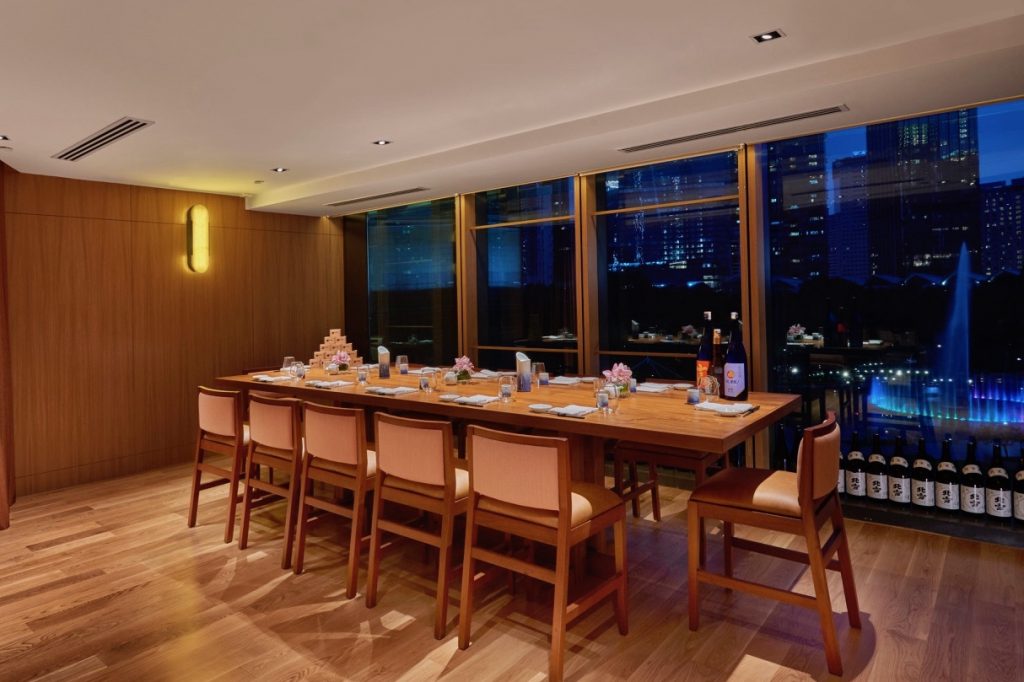 New Nobu Kuala Lumpur, Four Seasons Place
As every meal should, our lunch began with a glass of Champagne (GH Mumm Grand Cordon Brut NV). This light, crisp Champagne was the perfect start to an afternoon degustation, which began with the Moriawase, a beautifully plated sashimi assortment. Each bite-sized piece offered a different blend of fresh flavours, such as the Japanese oyster with onion salsa resting atop a bed of salt foam, the yellowtail with yuzu soy sauce and coriander, and the tuna sashimi salad. At first glance, the garnish looked like a green Castelvetrano olive. However, we quickly learned that it was a baby Japanese mountain peach called a momokochan. Special and delightful, the momokochan served as an ideal palate cleanser.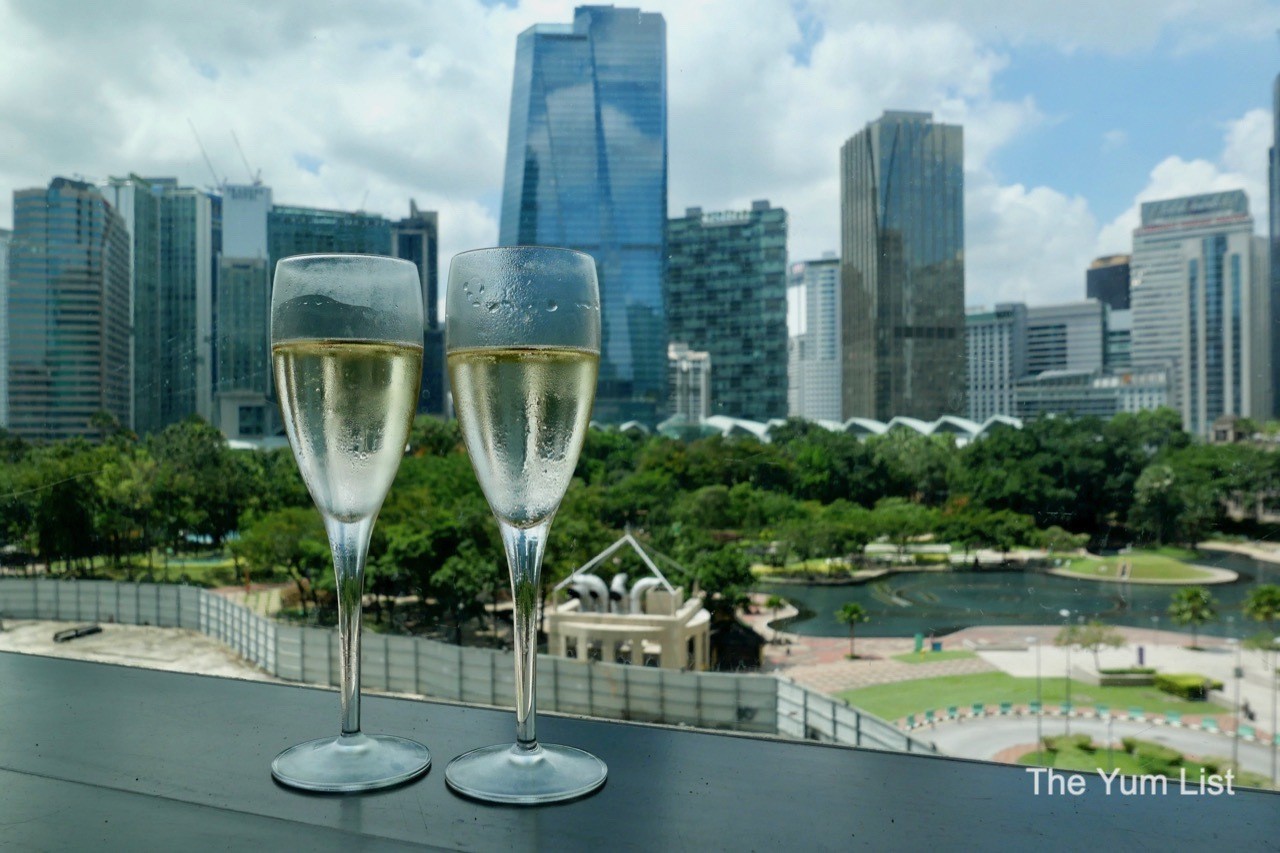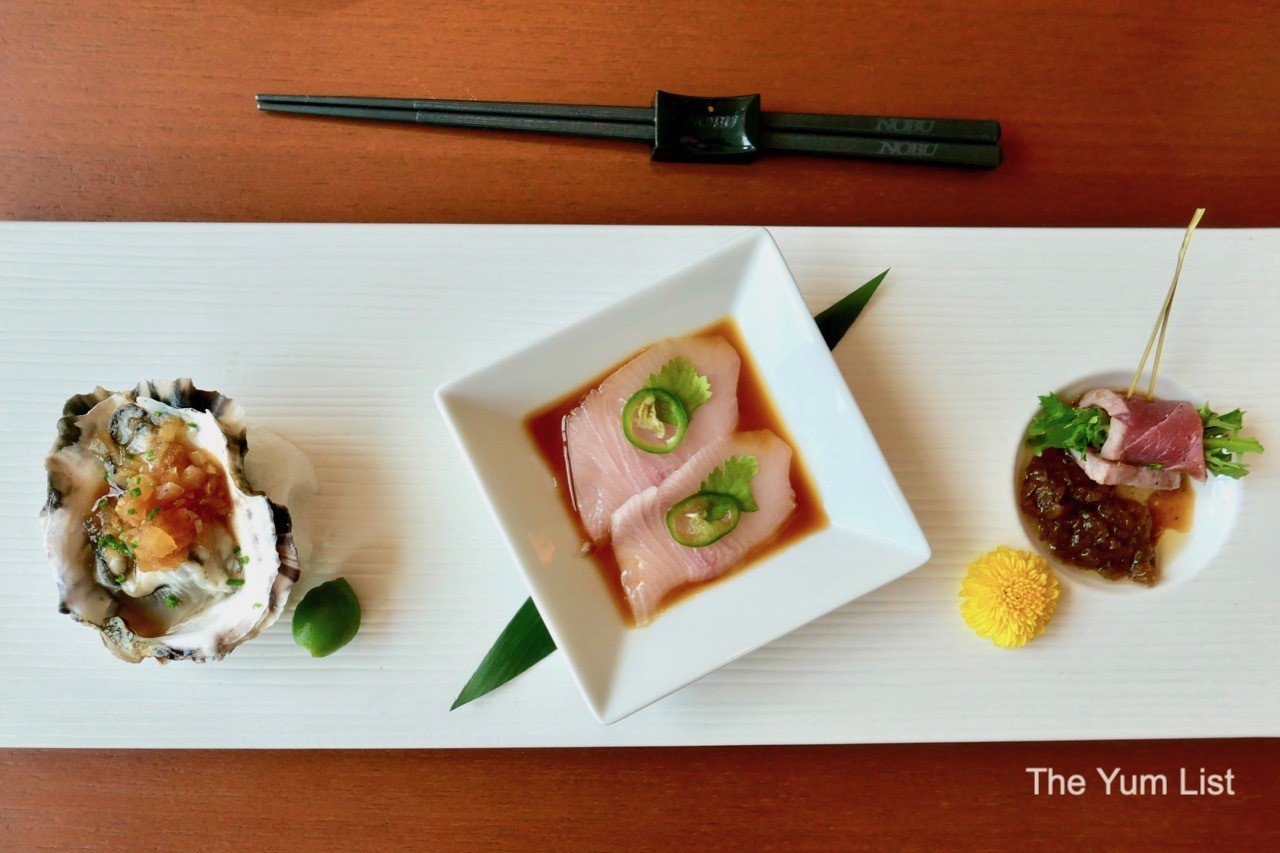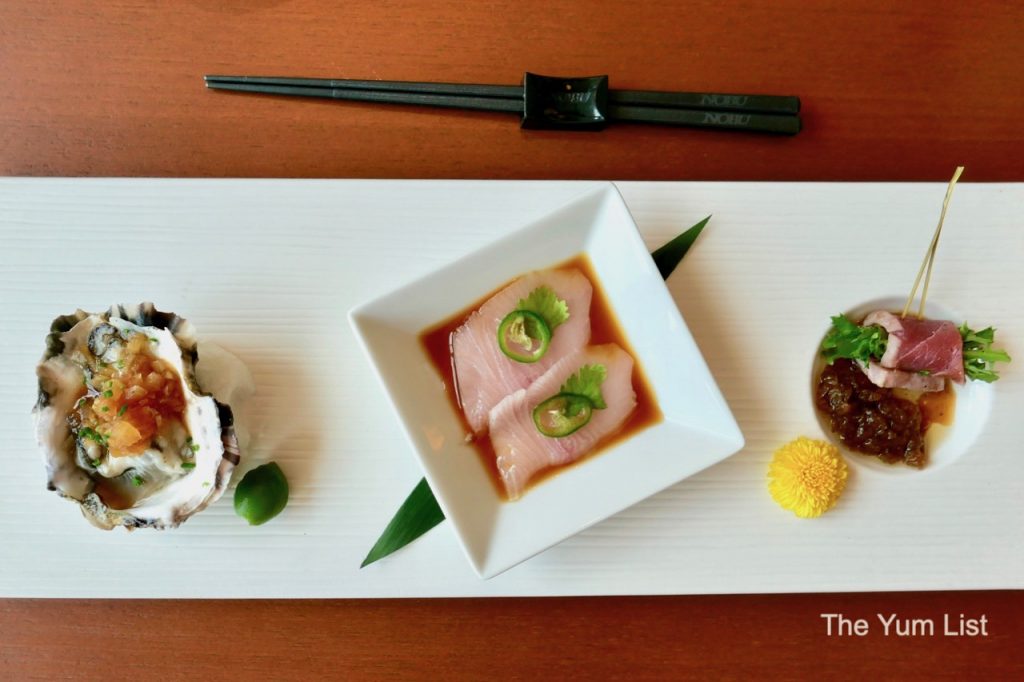 Cocktails
Prior to the second course, we explored the cocktail menu. Although the Matsuhisa Martini (Ketel One vodka, sake, pickled ginger) is a favourite, we were curious about the new additions to the menu, which fit into the theme of the new location at Four Seasons Place. The Nobu Seasonal Cocktails range from the light and fruity 'Citrus Kiss' for Spring (Absolut Mandarin, Limoncello, Triple Sec, royal orchid infused apple juice) to the deeper flavoured 'Genmai Toddy' (Hennessy VSOP, smoked honey syrup, genmaicha, homemade momokochan vanilla bitters) for Winter. We were delighted to have a second opportunity to experience the delicate flavour of the momokochan in the Genmai Toddy!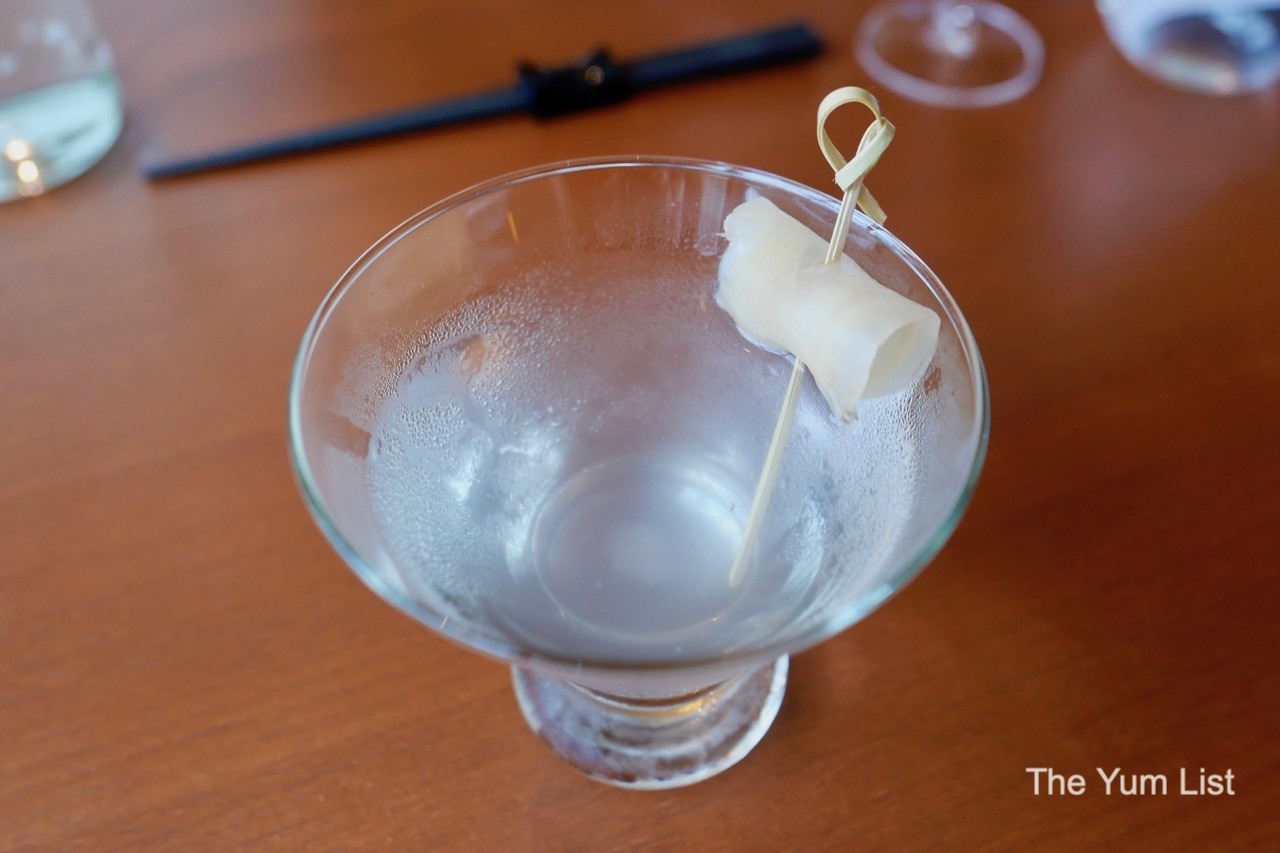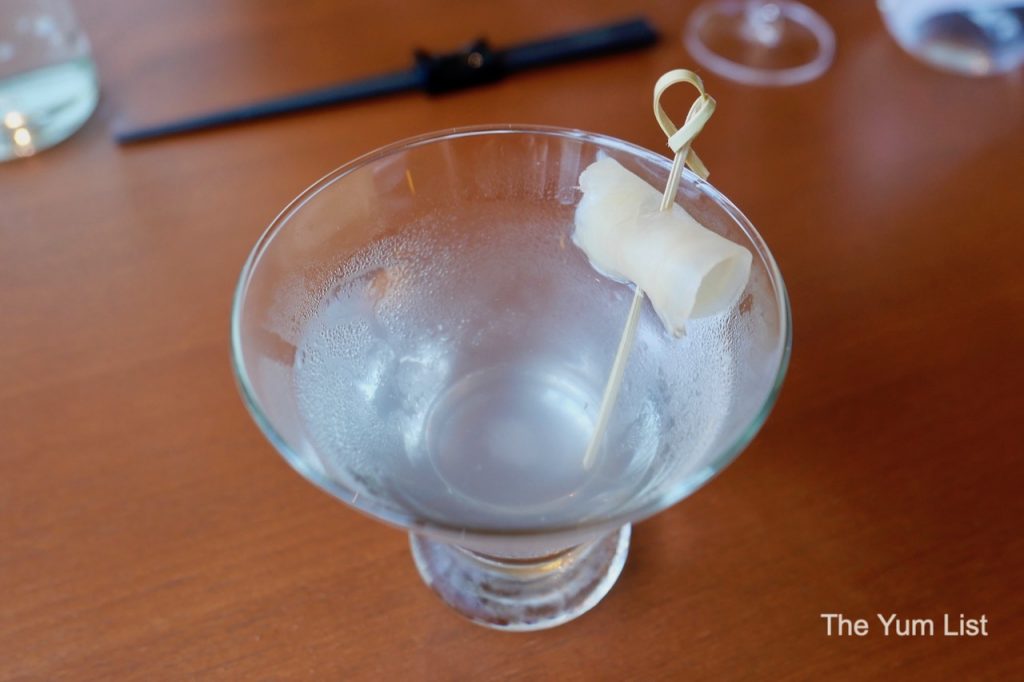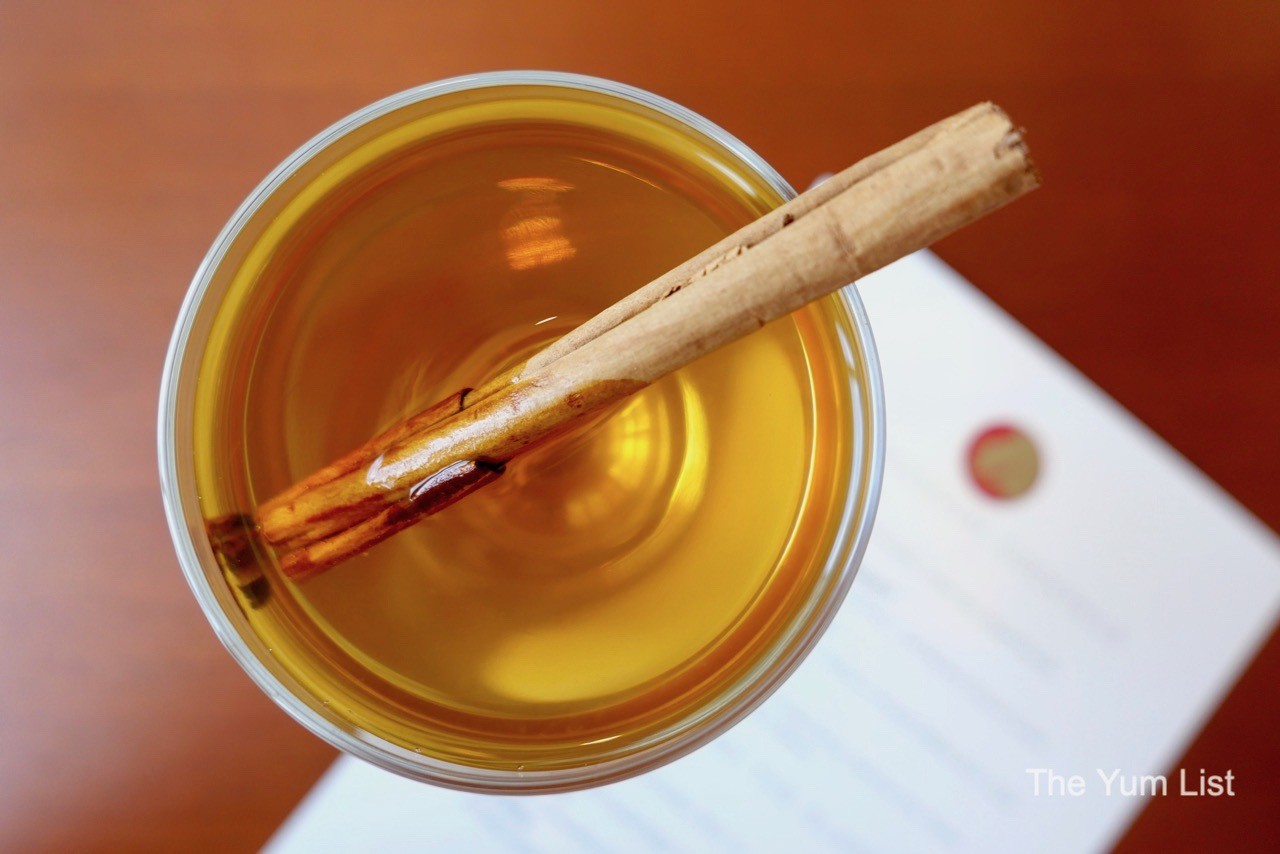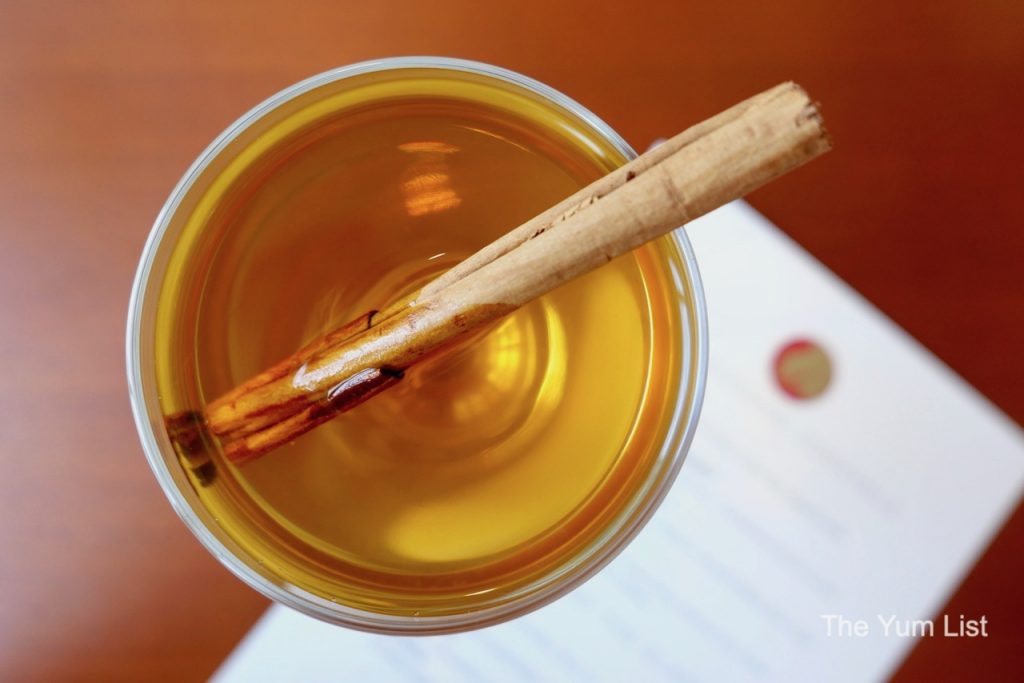 Foie Gras
The second menu item was the Foie Gras with Yuzu Marmalade served on a Sakura Monaka. The delicately pan-seared foie was perfectly complemented by the marmalade's citrusy burst and the thin, light pink Sakura Monaka wafer. Not only an aesthetically pleasing appetizer, but the blend of flavours also offered a different and quite delicious treat to the senses.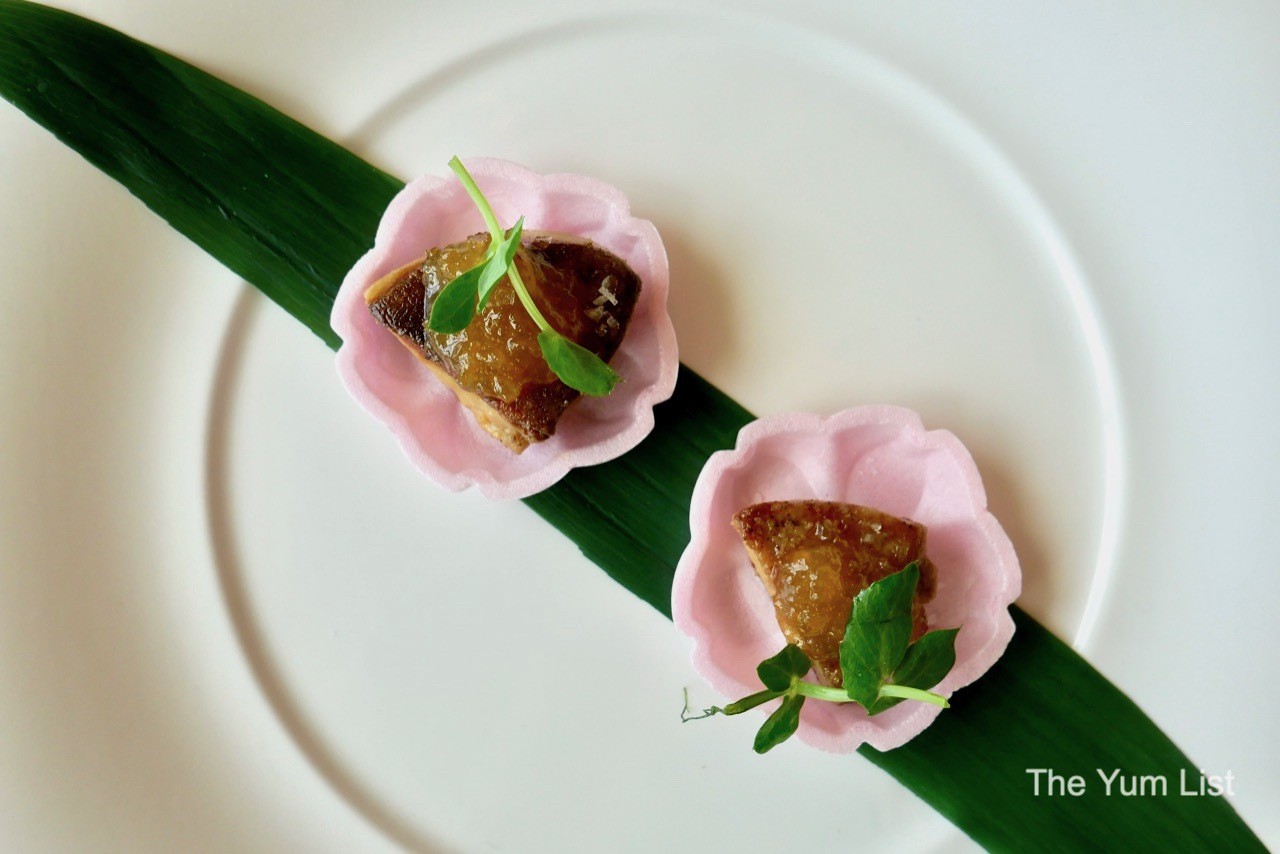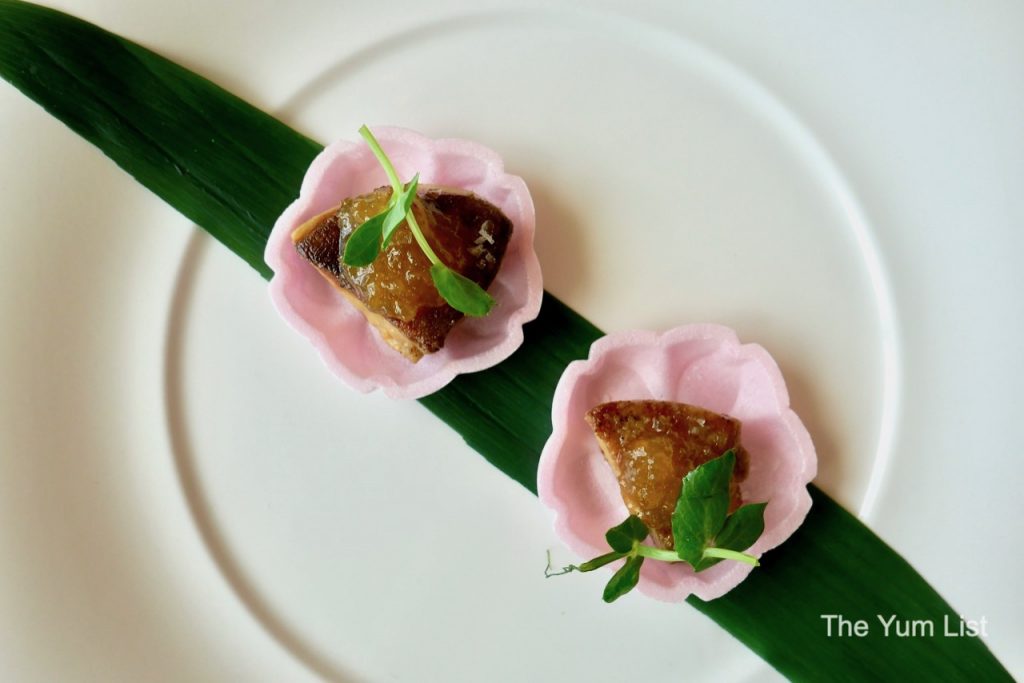 Signature Sake
Our server suggested that we try one of Nobu's signature sakes, and we couldn't resist. We chose the 'Music Sake'- Honjozo Ongakushu Koshu – which was aged aboard a boat on the sea with classical music accompaniment. Thus, elegance developed with the soft sway of the ocean and the gentle genius of classical musicians.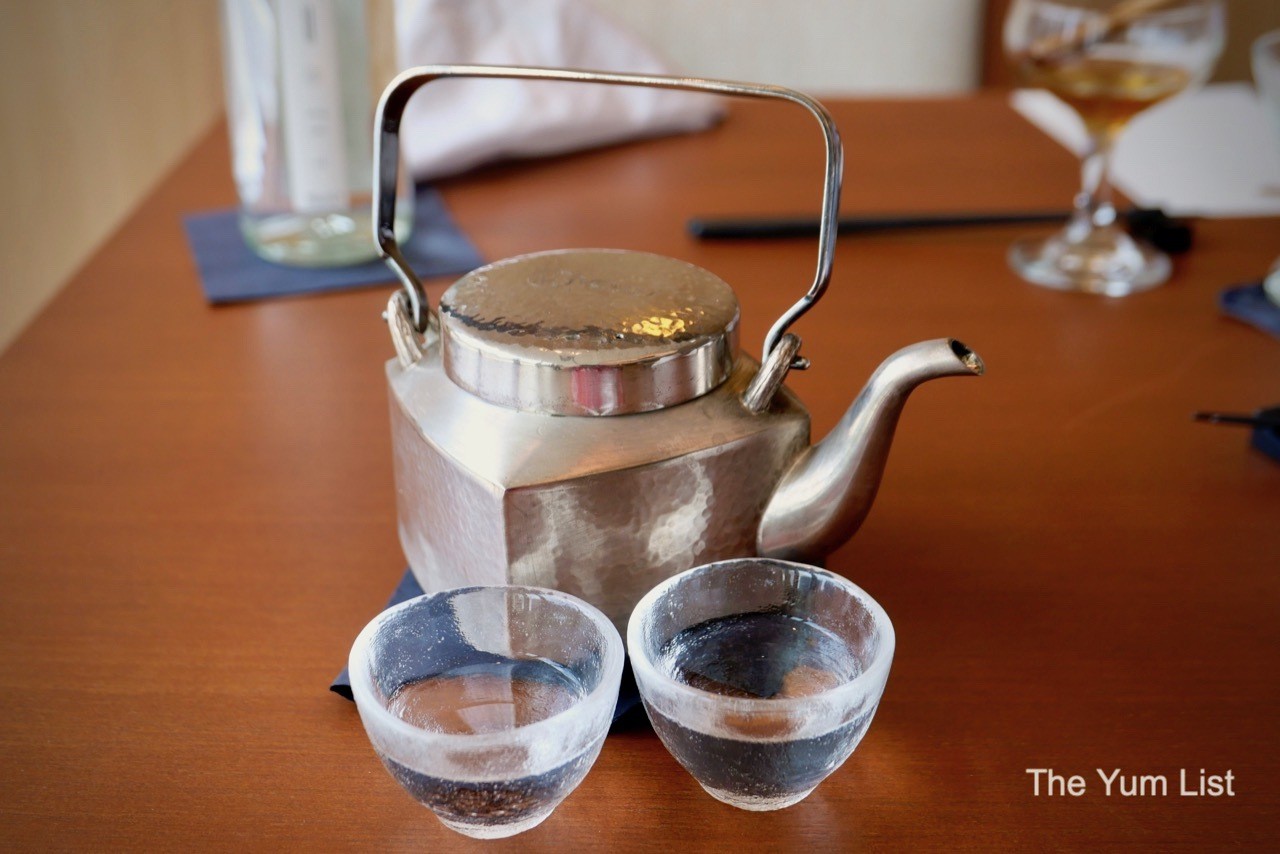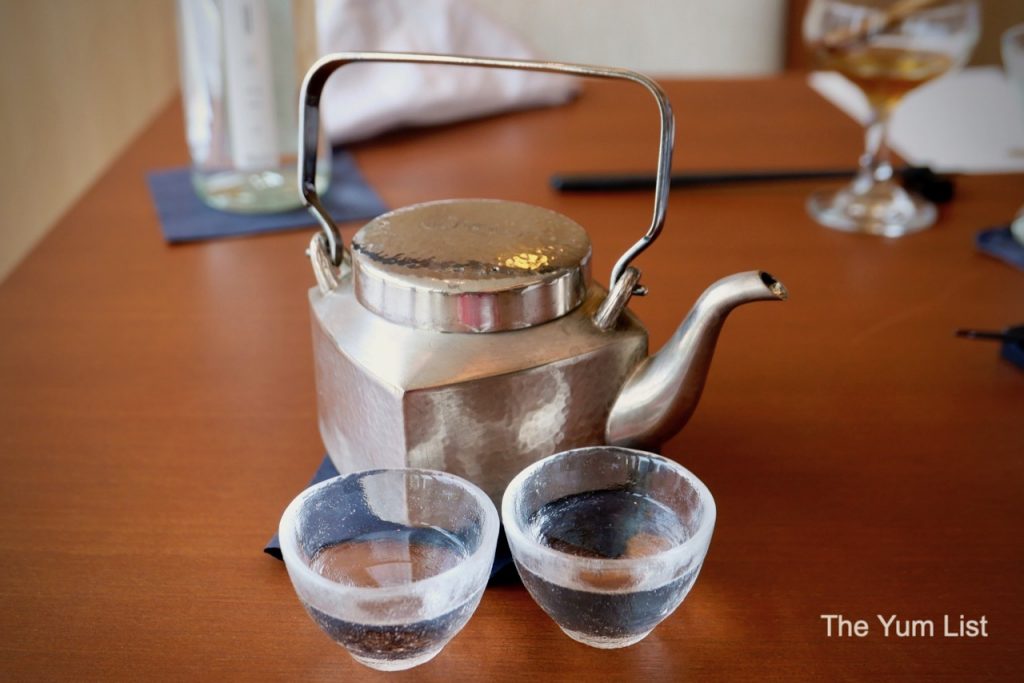 New Nobu Kuala Lumpur – Sushi
We enjoyed our Music Sake with the next course, the Nobu Style Sushi. At first glance, it appeared that the sushi was being served with pickled ginger and wasabi, but without soy sauce. However, it was explained that each piece of sushi had the necessary components incorporated into it – brilliant! The creatively crunchy nori taco was filled with avocado and cilantro reminiscent of South American delights. Yet, the caviar topping and deliciously salty taste of the nori kept us grounded in the flavourful and intentional sushi present. The shrimp with wasabi salsa offered a surprisingly creamy and tangy bite with an undertow of spicy horseradish that offered a supportive foray into the more familiar pieces of high-quality mackerel and bonito sushi.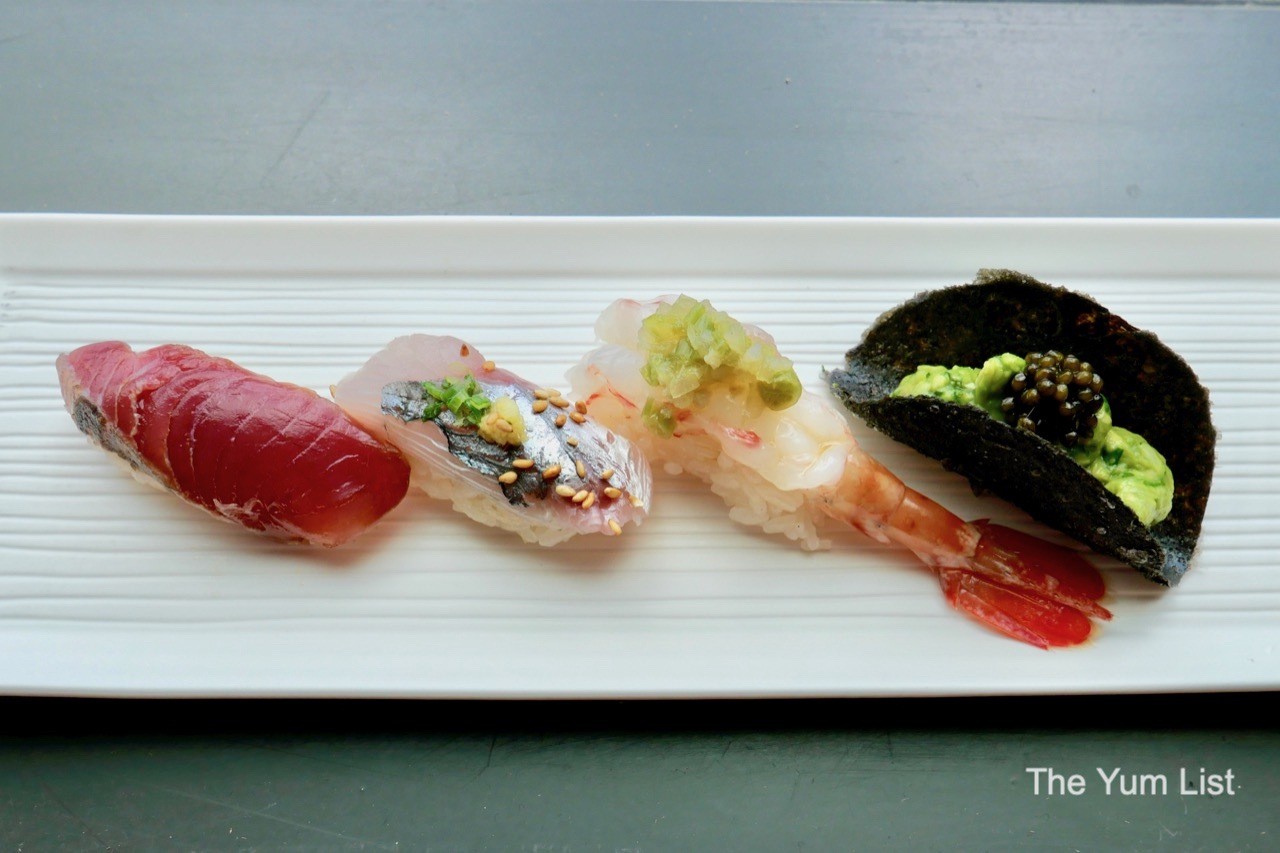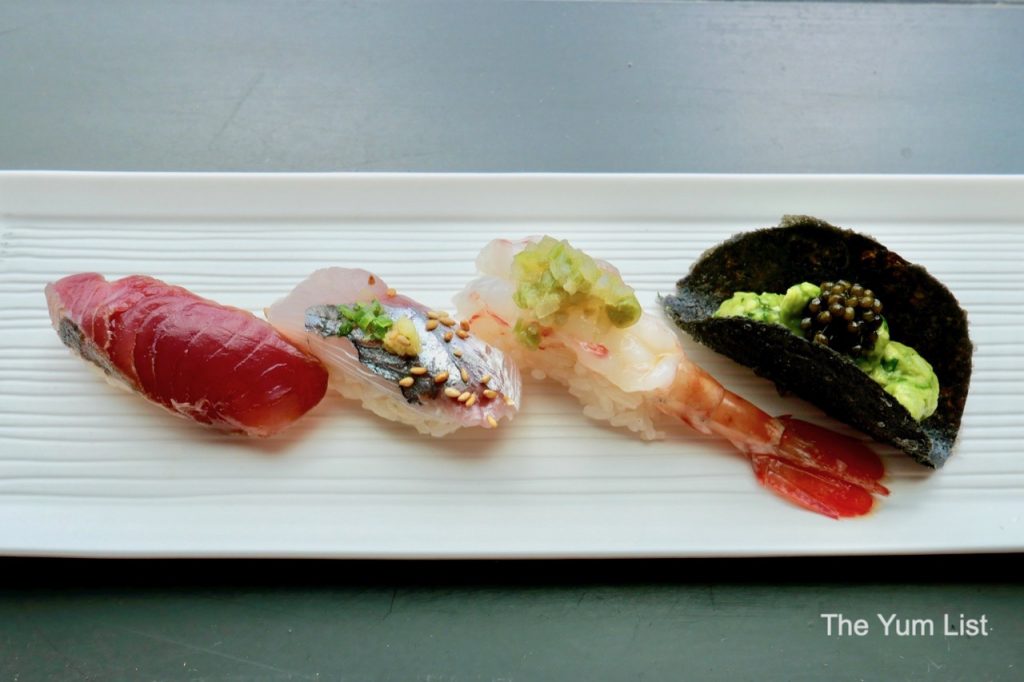 Black Cod Miso
As we shifted into main courses, we were already looking forward to the signature Nobu dish: Black Cod Miso. This dish is rumoured to have been what gave Mr Nobu Matsuhisa his start at building the Nobu empire that we are so grateful for today. Adored by Robert De Niro, who encouraged Nobu to open a restaurant in New York in the early 1990s, it was also an important introduction to Japanese cuisine for many westerners who were not yet accustomed. This dish has a successful 30+ year history, and with good reason. The light and flaky cut of cod is basted in a miso glaze and broiled, which allows the glaze to caramelize. At the same time, the fish is protected from being overcooked. Again – brilliant! Served simply on a large plate over a tropical green, this dish was, as always, fabulous.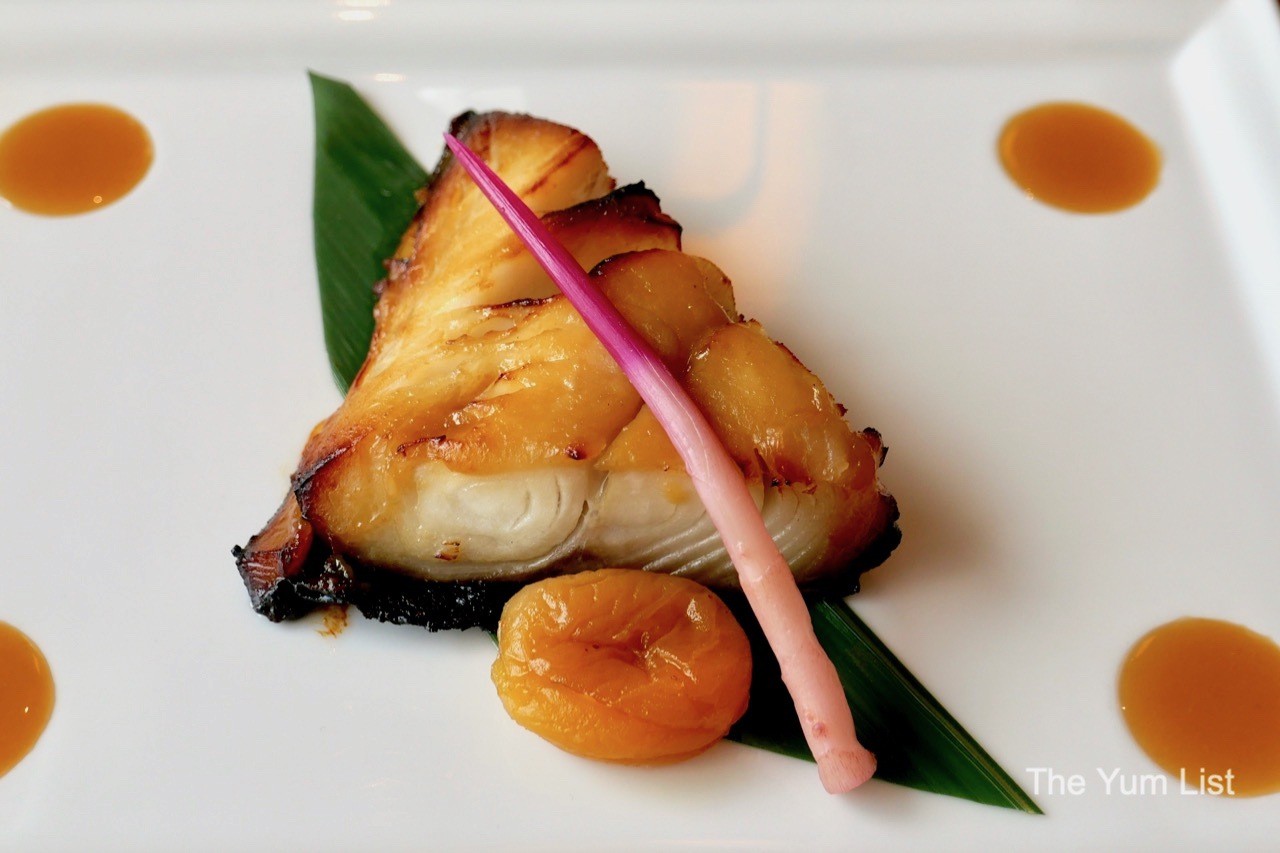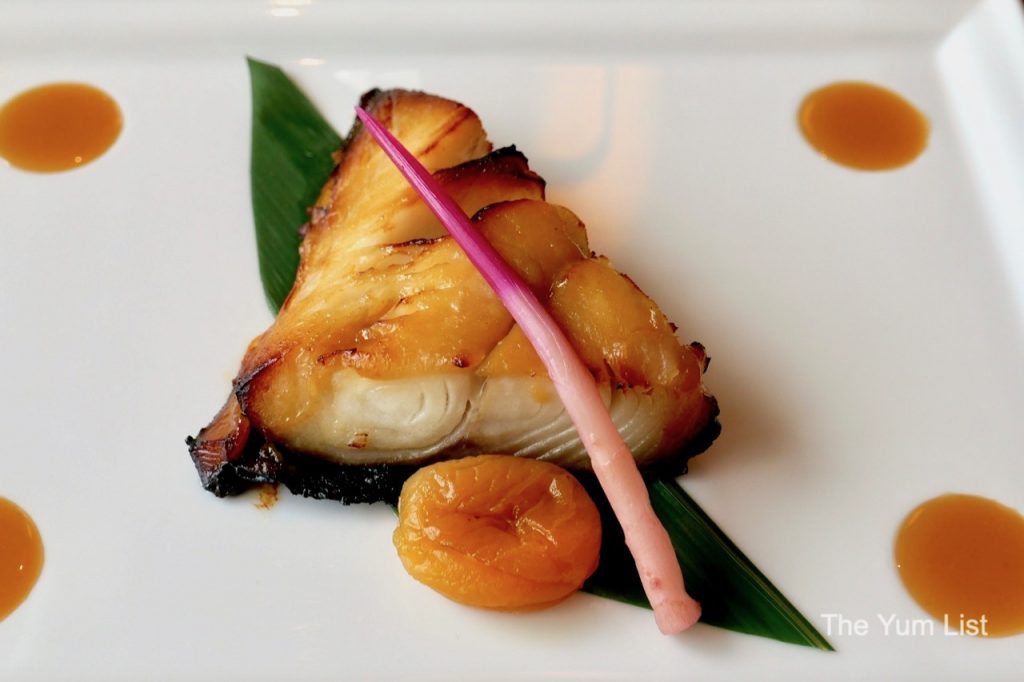 Tenderloin Truffle Teriyaki
Our server suggested red wine to pair with the next course, which was Tenderloin Truffle Teriyaki. The tasty 30 Miles Quarisa Shiraz (NSW Australia, 2015) provided a smooth transition from the sweeter sake and Black Cod Miso into the more serious red meat course. Beautifully plated with a new ginger stem, padron pepper, mushroom, and smokey pumpkin puree over charcoal teriyaki sauce, the pre-sliced tenderloin was just exquisite. The hint of black truffle added another dimension to the perfect marriage of a fabulous dry red wine and an impeccably grilled tender beef medallion.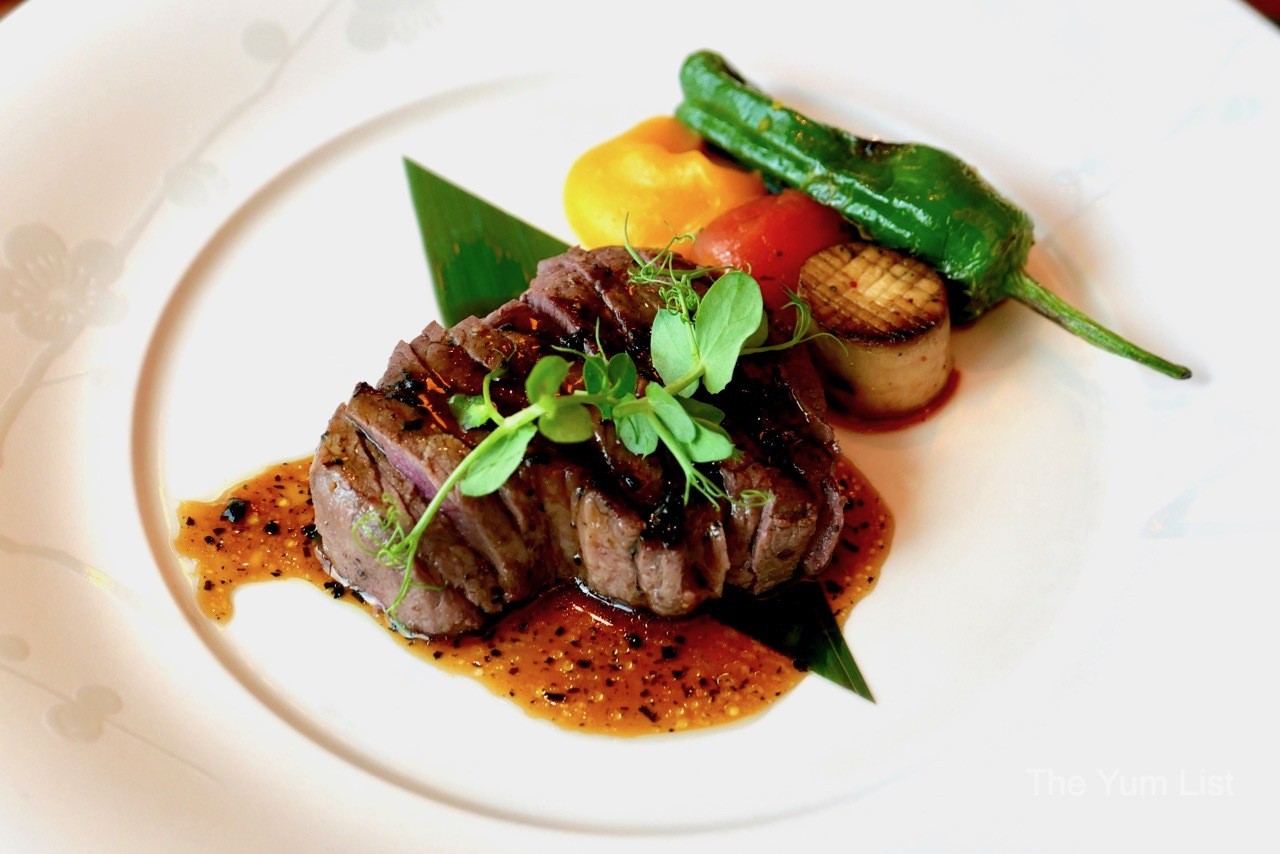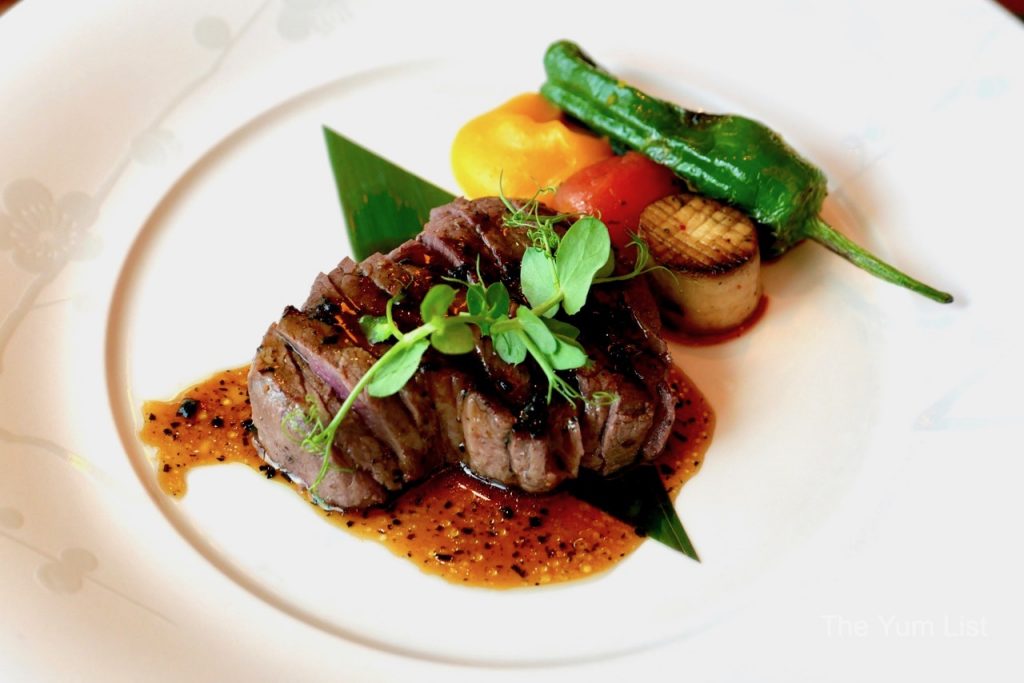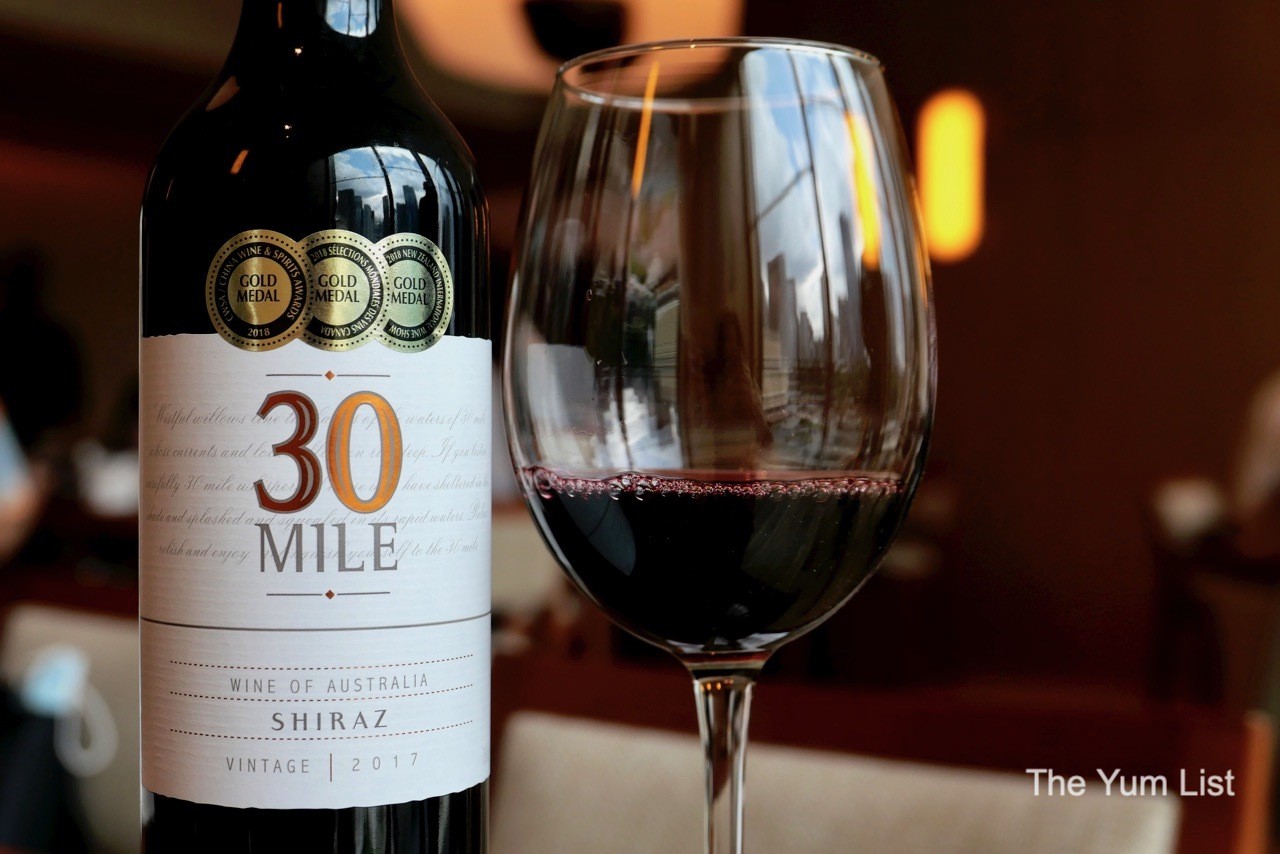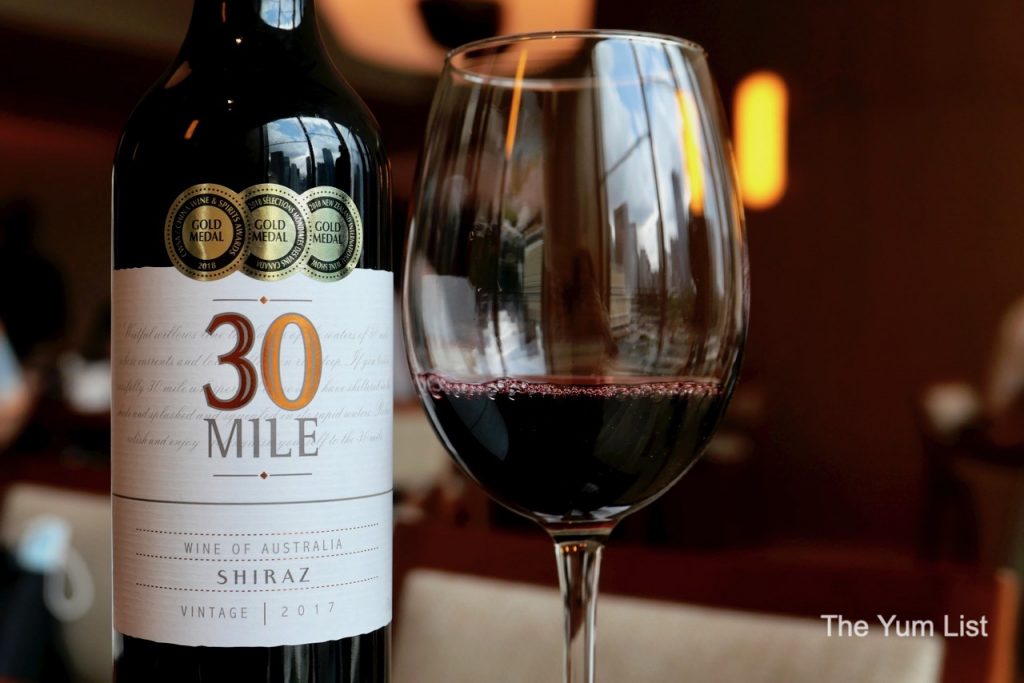 Nobu Cheesecake
Our meal was made complete with the final course, which was the Nobu Cheesecake. The light and fluffy housemade cheesecake was served with yuzu strawberry sorbet over sesame crumble. This triad was delightful! The cheesecake provided a smooth interface between the fruity iced cream and earthy sesame crumble – perfect!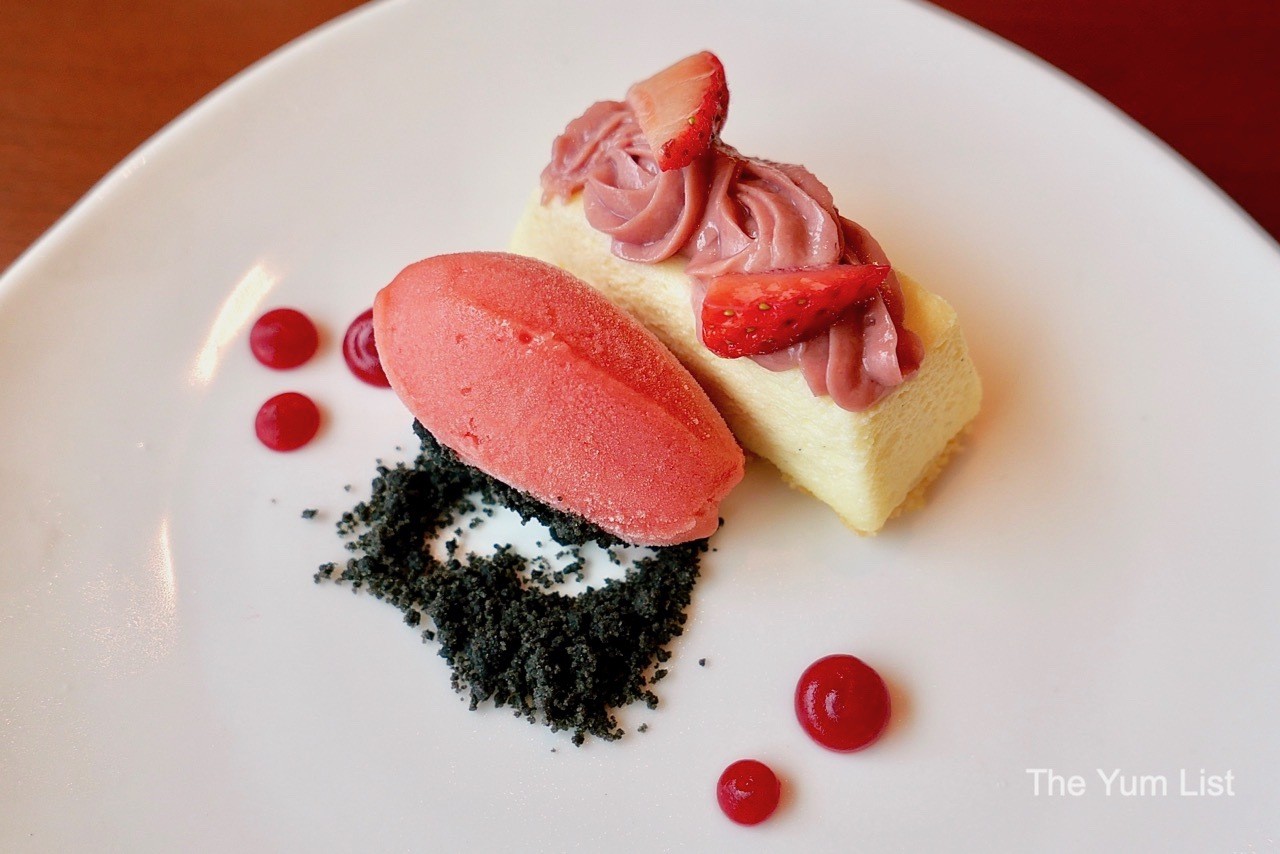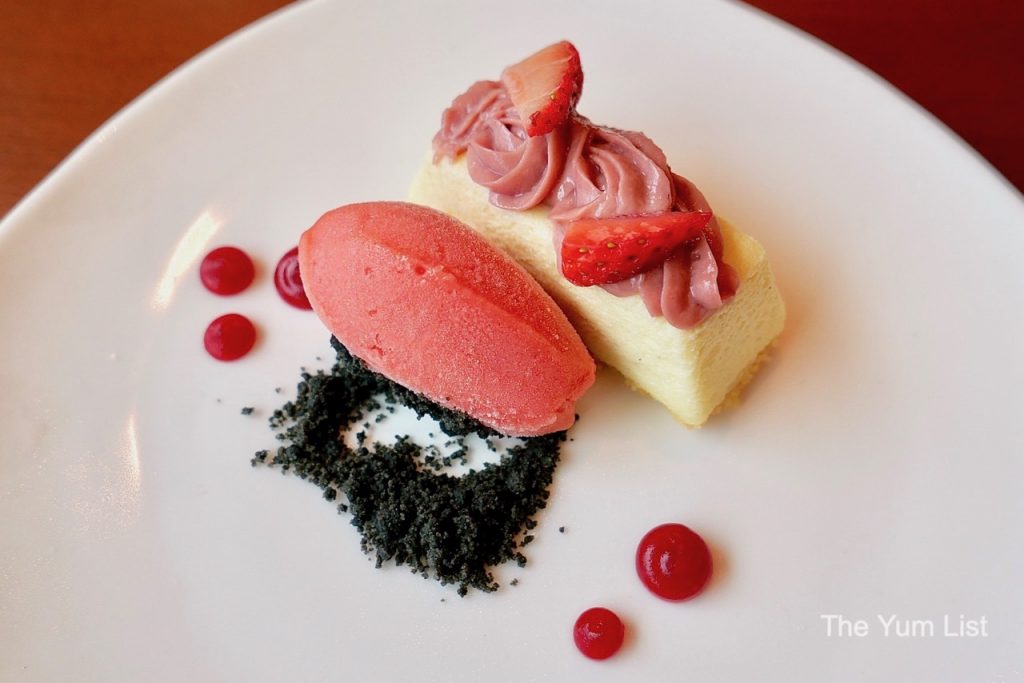 New Nobu Kuala Lumpur at Four Seasons Place
We truly enjoyed our afternoon at the new location of Nobu Kuala Lumpur. The food was superb, the location is a stunner, and the service was fabulous. One could easily slip into this accessible location for a bite to eat at the sushi bar, a drink at the inviting cocktail bar, a meal with family and friends, or an intimate meal in the 12-person sake room overlooking the park. This new location has everything you would expect from the high standards of Nobu, right in the heart of Kuala Lumpur.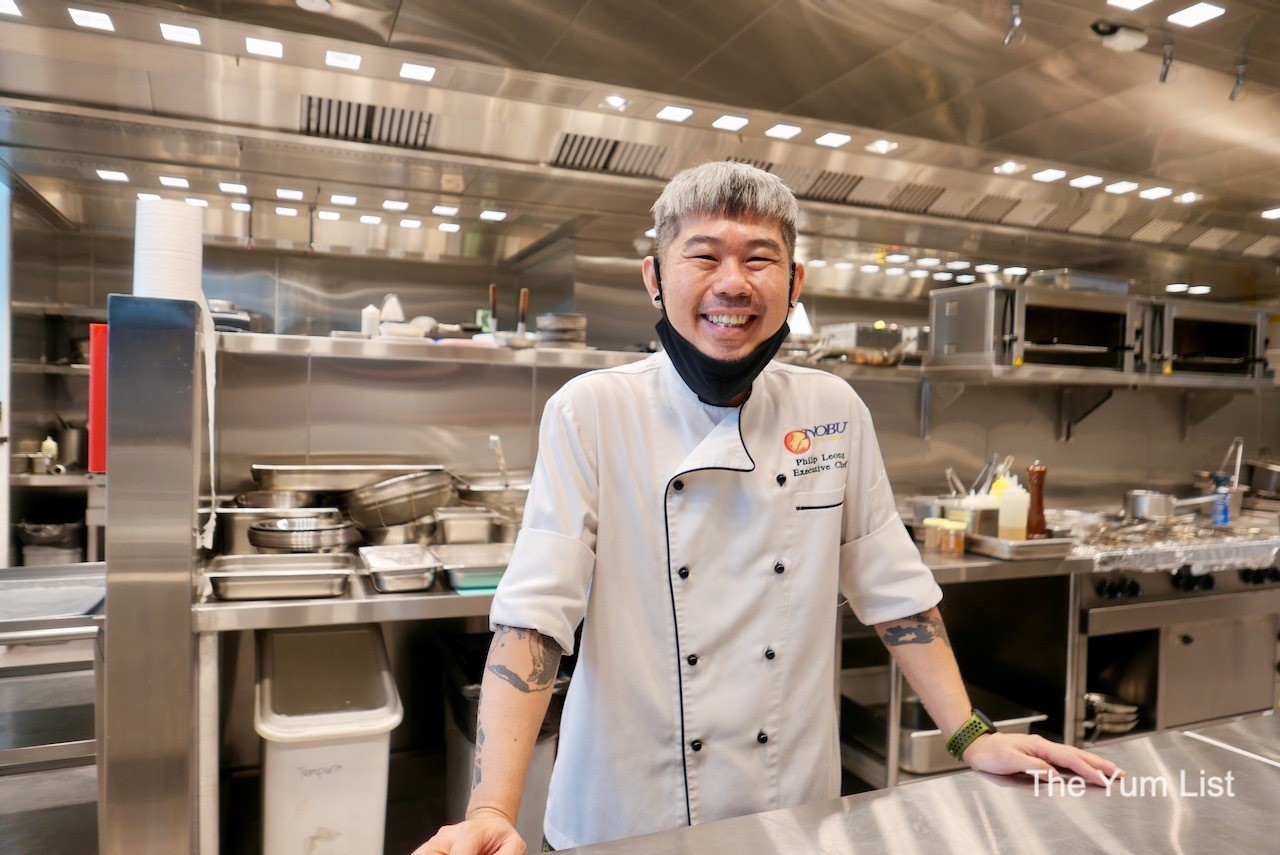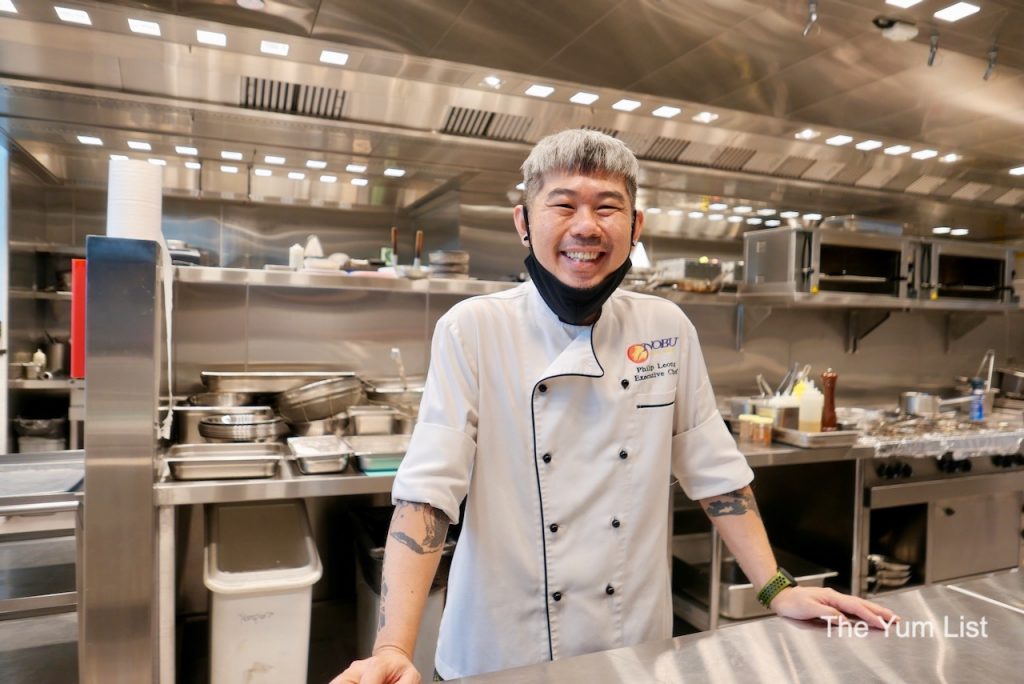 Nobu Kuala Lumpur
L4A-05, Level 4A Shoppes at Four Seasons Place KL
No.145, Jalan Ampang, 50450 Kuala Lumpur, Malaysia
+603 2380 0028 or WhatsApp +6019 389 5085
[email protected]
New Nobu Kuala Lumpur Opening Hours
[15th March 2021 onwards]
Dinner: 6.00pm – 10.30pm (Daily)
[29th March 2021 onwards]
Lunch: 11.45am – 2.30pm (Monday – Friday)
High Tea: 1.00pm – 4.00pm (Weekends)
Dinner : 6.00pm – 10.30pm (Daily)
Check out Nobu KL's past life in Menara 3 of KLCC here.
Find more Japanese restaurants in KL here, and stay up-to-date with the latest gourmet and travel recommendations for Malaysia here and here.