Rothschild Sunday Roast, Sabayon EQ KL
Words: Kitty Lang Photos: Monica Tindall
In line with more relaxed SOPs, Sabayon in EQ Kuala Lumpur has opened bigger and better and now welcomes guests to a Rothschild Sunday Roast.
Reaching the restaurant is a flawless exercise with staff breezing guests through from valet parking to the 51st-floor. Towering above the KL skyline, Sabayon is an elegant setting with spectacular views. Muted grey colours and clean lines complement the stylish design. High ceilings, modern art and a lofty spaciousness, create a relaxing and elegant dining experience.
Rothschild Sunday Roast, Sabayon EQ Kuala Lumpur
The Rothschild Sunday Roast at Sabayon is held every Sunday from 12 noon until 3 pm. The introductory price of RM 228 per adult and RM 98 for children aged six to 12 years is valid until the end of March 2021 and includes a free flow of non-alcoholic beverages. You can upgrade to a free flow of wine, beer and select cocktails for RM 428 or go the whole shebang with the lovely Barons de Rothschild Champagne for RM 578. Reservations and pre-payment are necessary to hold your table.
While the Sunday roast and Barons de Rothschild Champagne are the main highlights, premium seafood and table service play strong supporting roles. Even though there's an eye-catching display of the gourmet spread at the entrance, you never need to leave your seat as all is delivered to your table.
Rothschild Sunday Roast Starters
We start with a glass of Baron de Rothschild Champagne. The fine mousse and biscuity palate complement a pair of plump, juicy Gallagher oysters. Mon likes hers plain, but my preference for Tabasco and red wine vinegar with shallots are readily accommodated.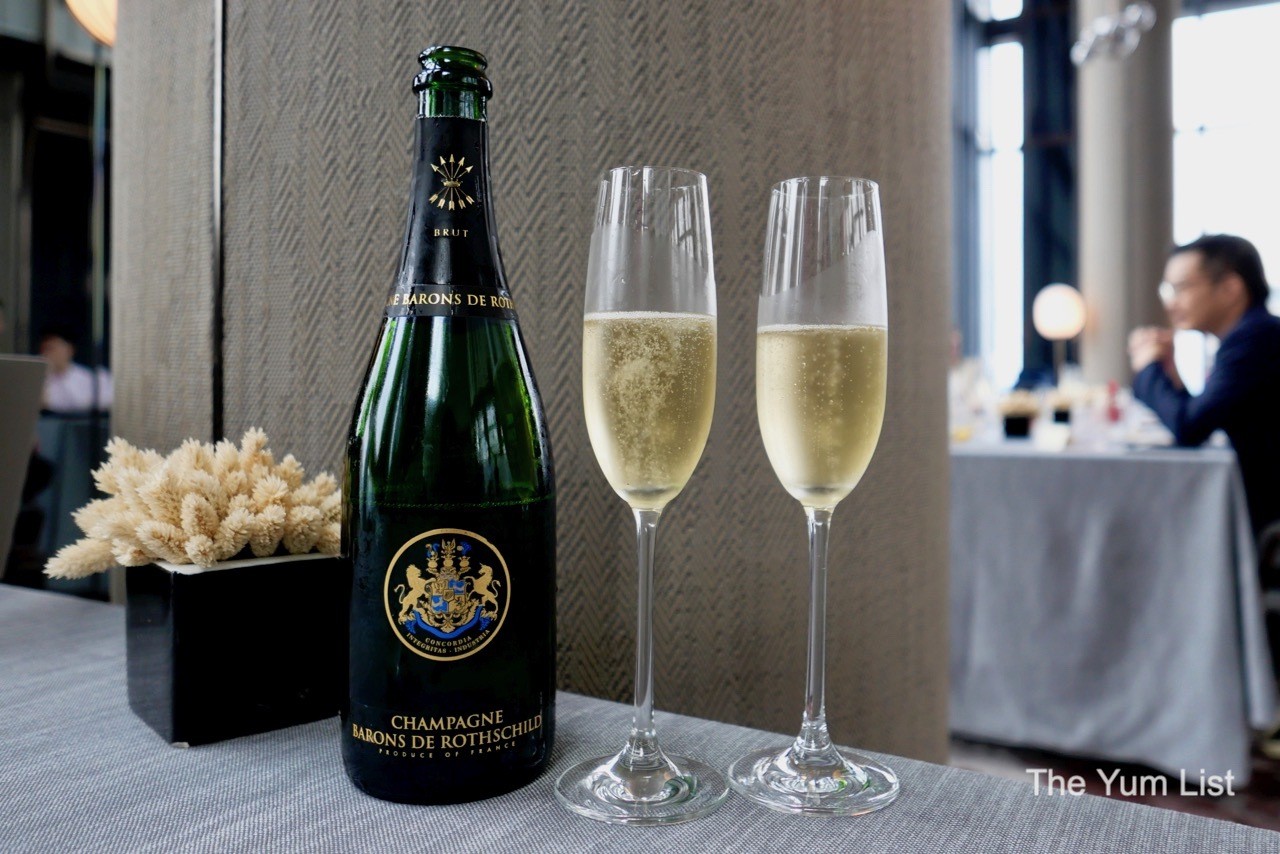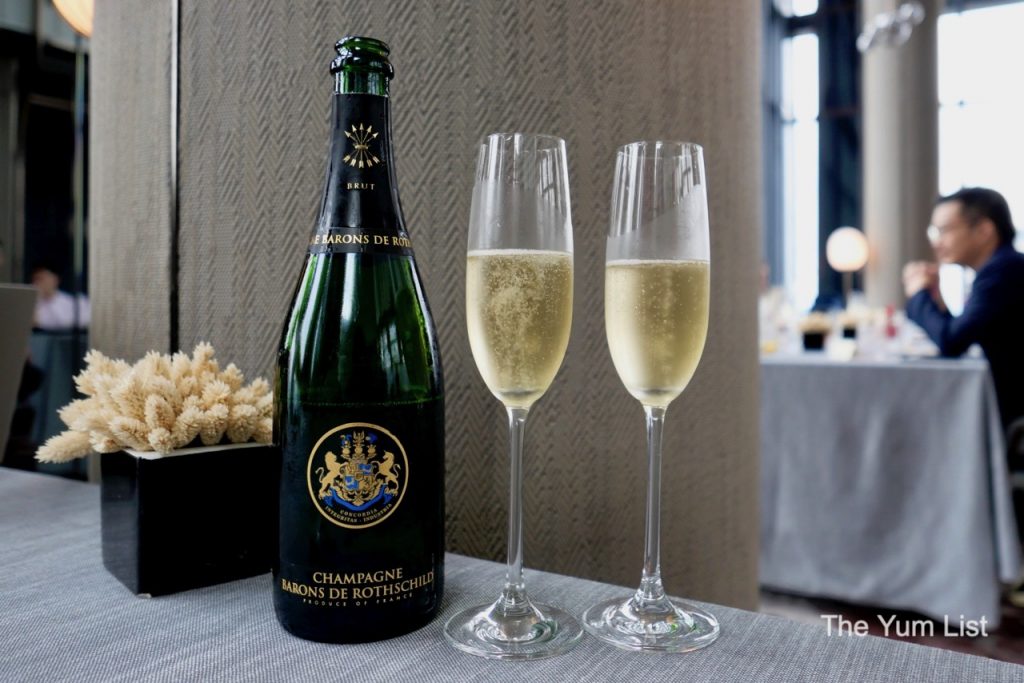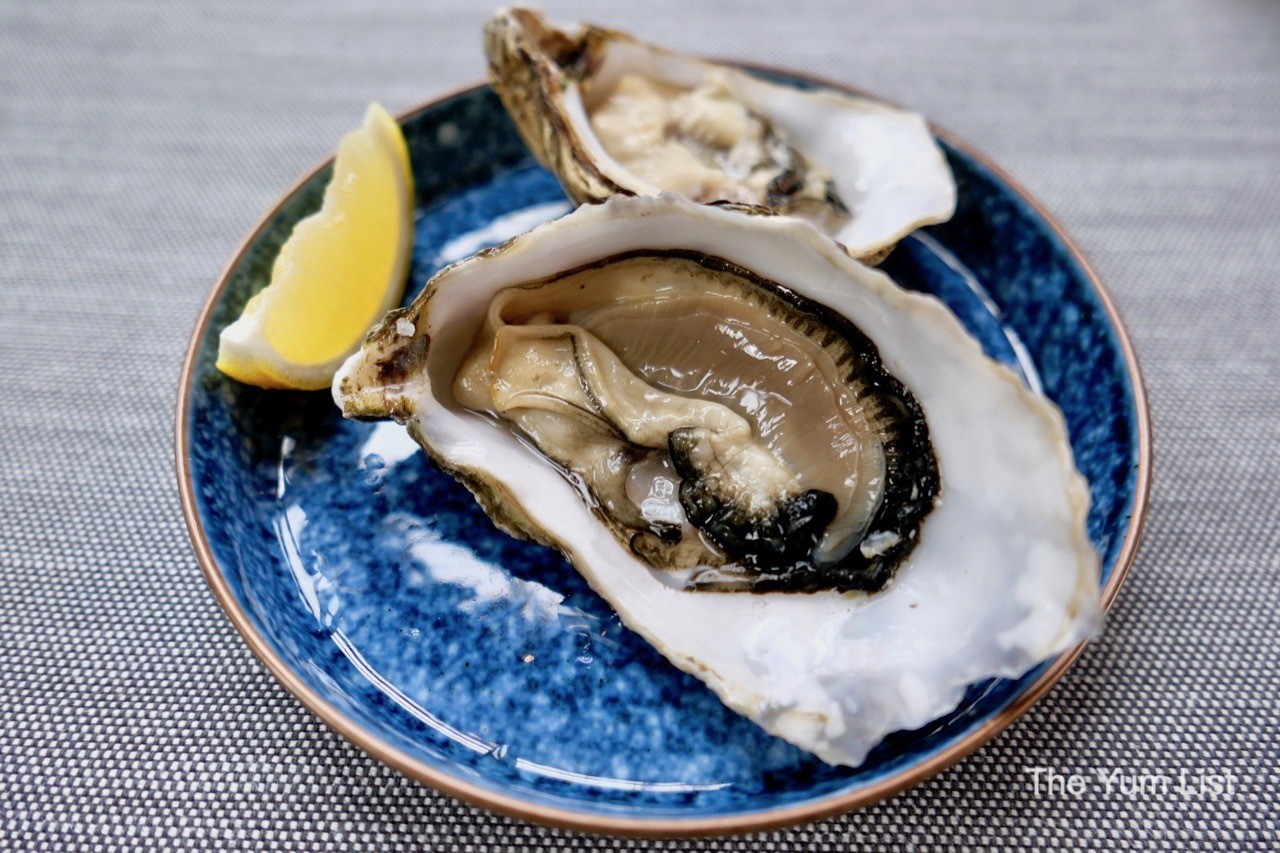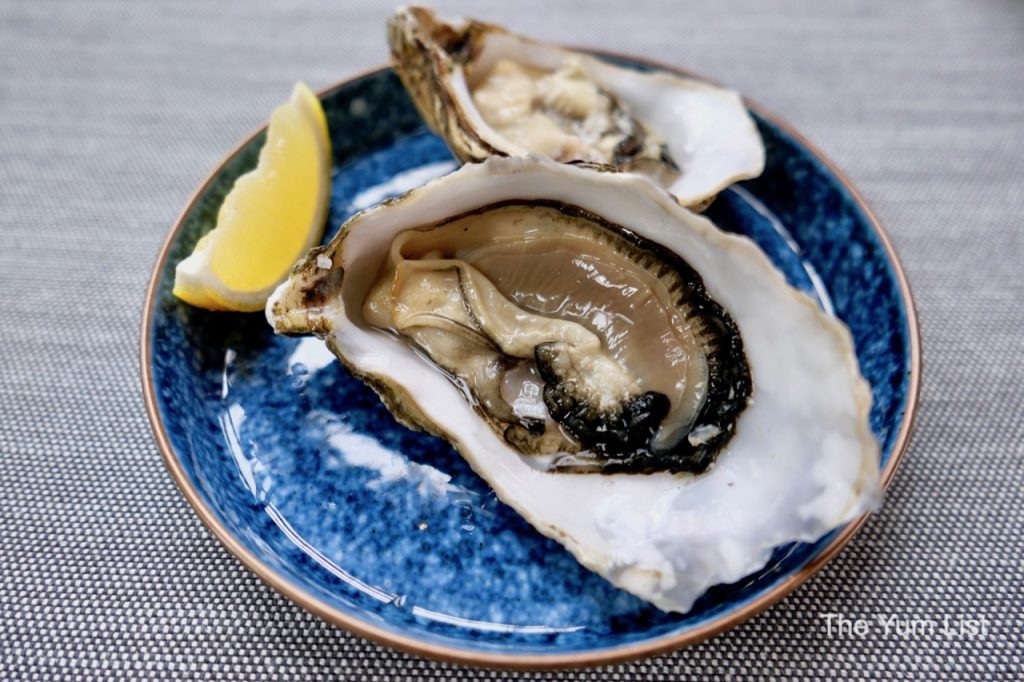 Blinis arrive next with a colourful quad of caviar – the local T'Lur, golden trout, wild salmon and Russian pike. Each soft pancake is capped with spherical, salty jewels, which burst with subtle flavour differences between each. These are swiftly followed by the freshest slices of beetroot-cured ocean trout – truly a quality preparation. Hamachi ceviche, punctuated with appealing lemongrass, concludes our initial ocean feast.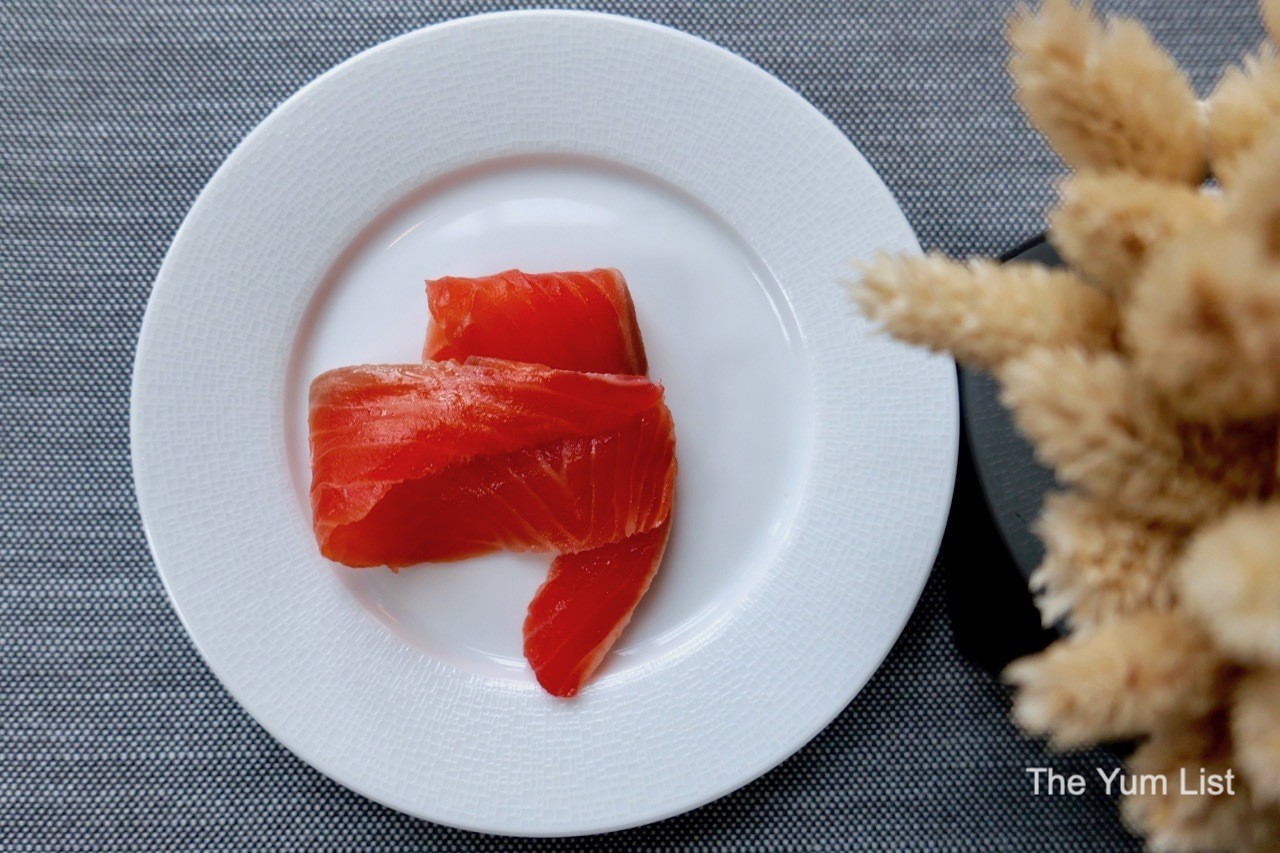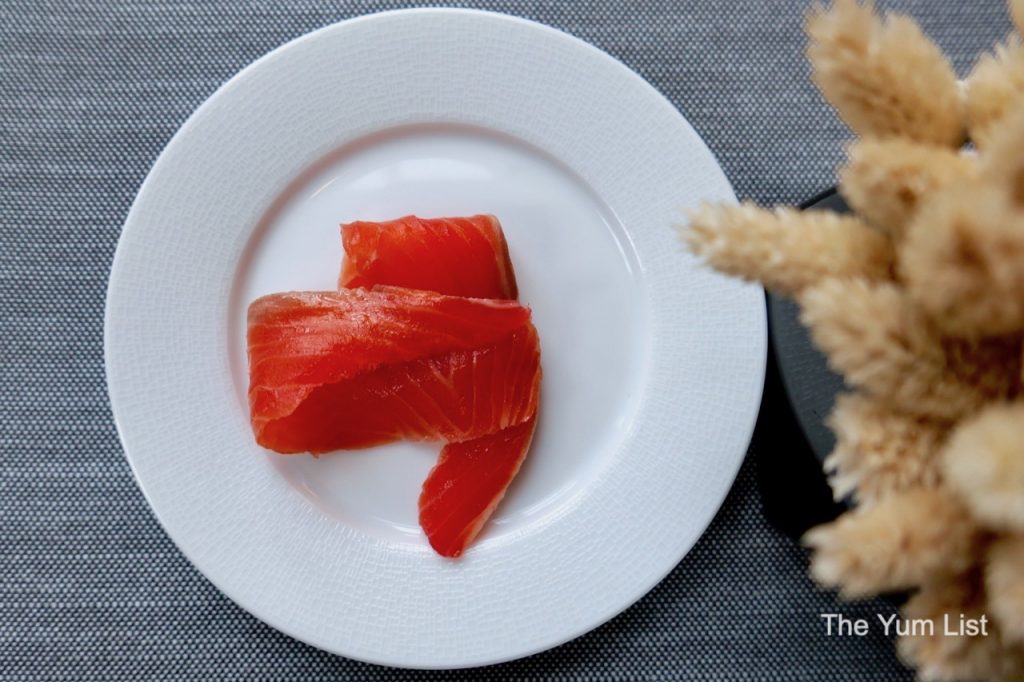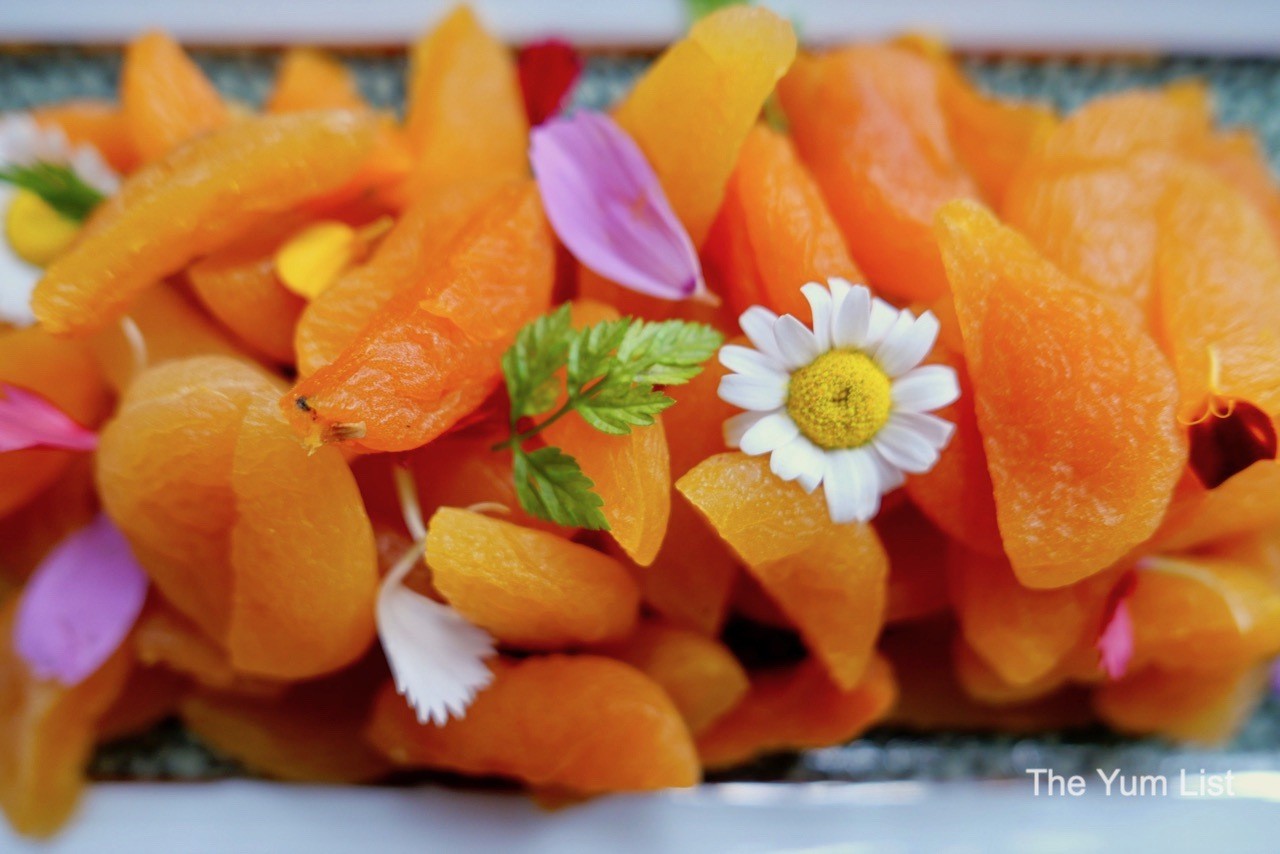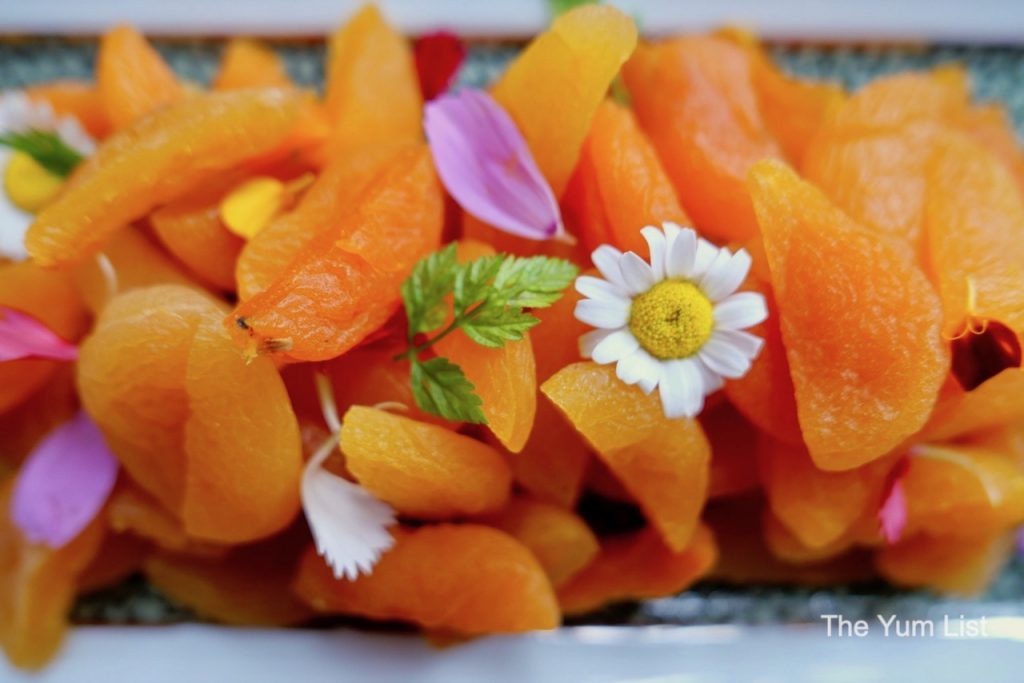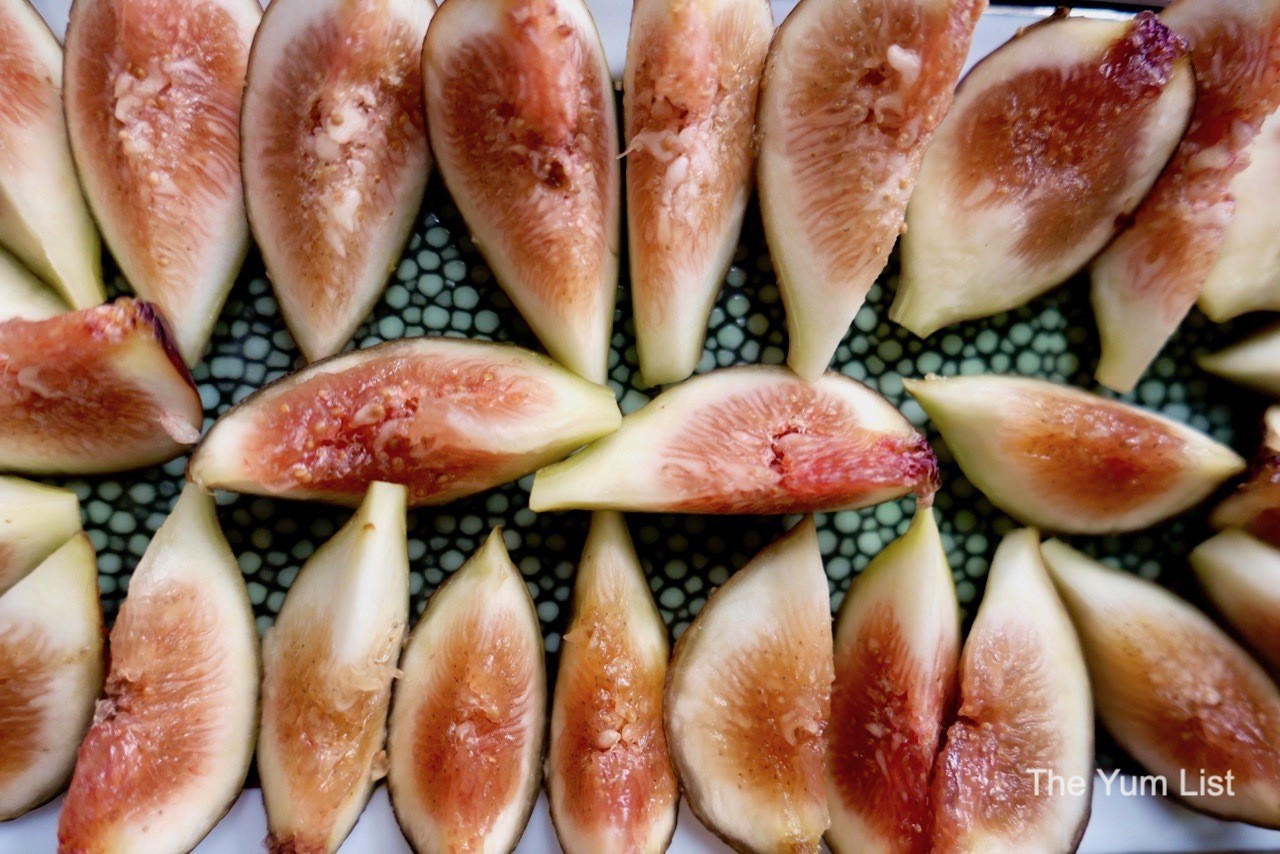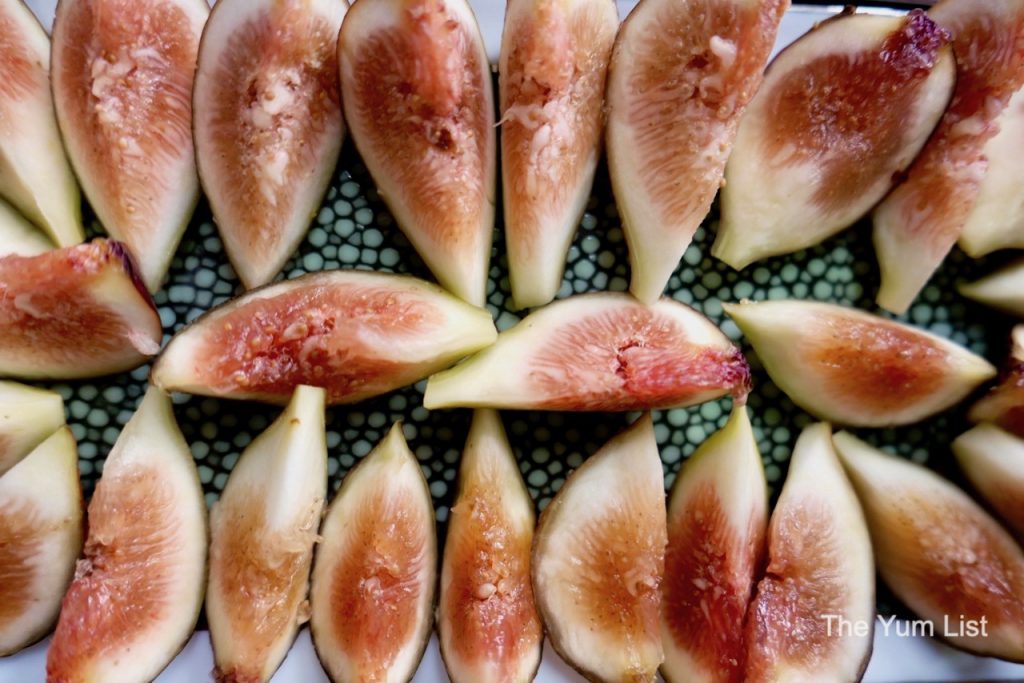 Following oceanic beginnings, we move to a generous chicken liver pate paired with foie gras and a couple of dainty salads served with a choice of dressings. The miso ginger is our top pick.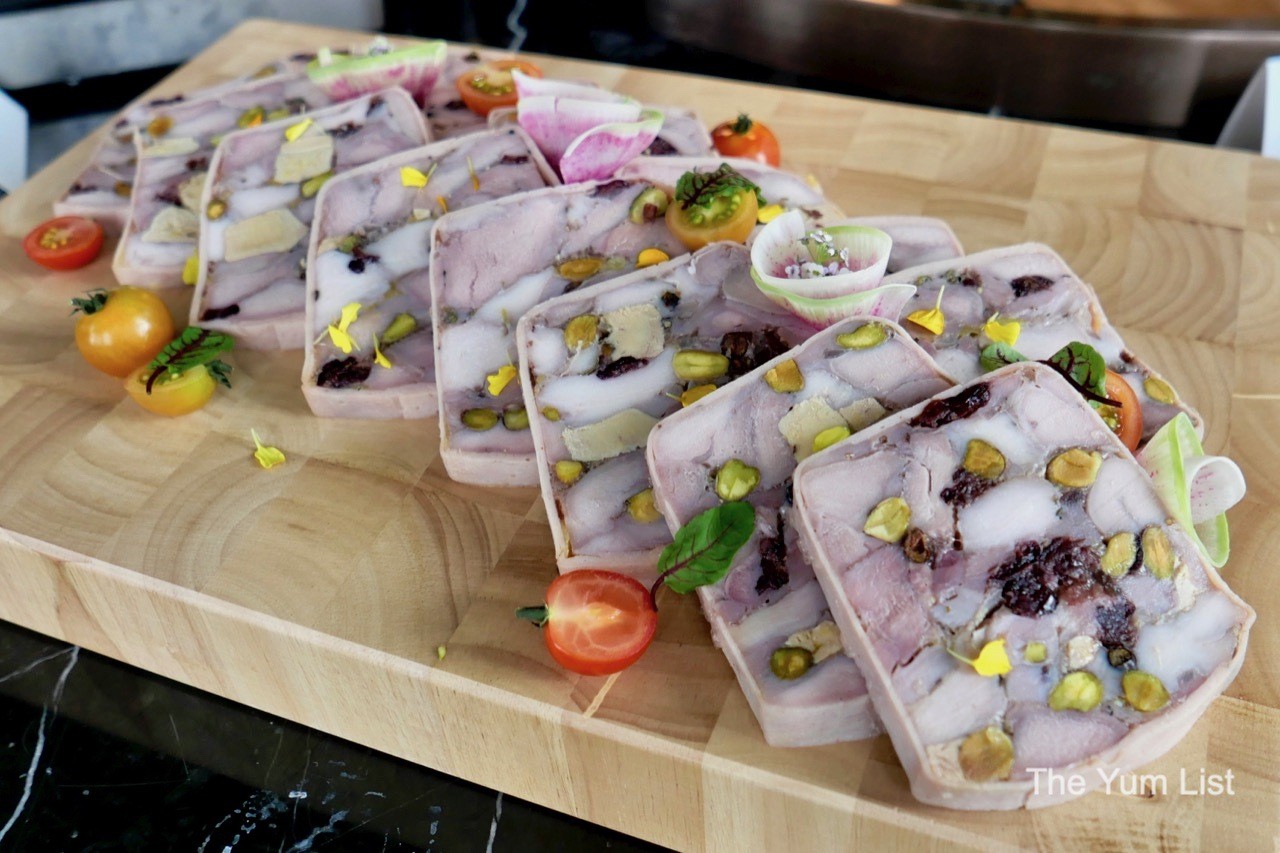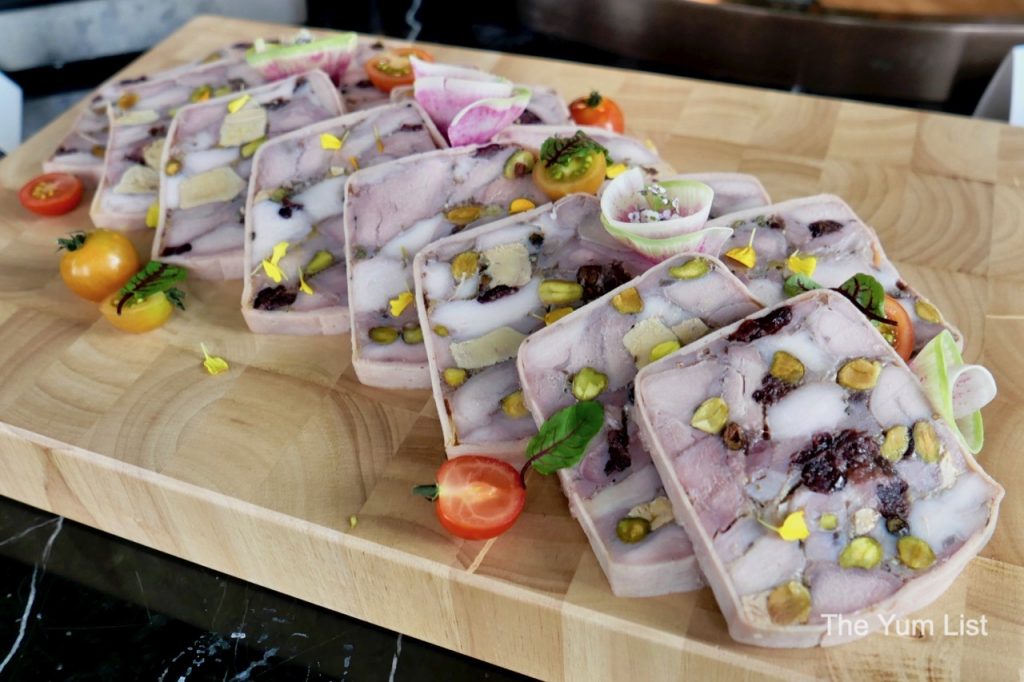 Free Flow Wine & Select Cocktails
We're content with the Barons de Rothschild Champagne for the entire meal. Still, you should know that red and white wine are also included. Both a pinot grigio and pinot noir also come as much as you please.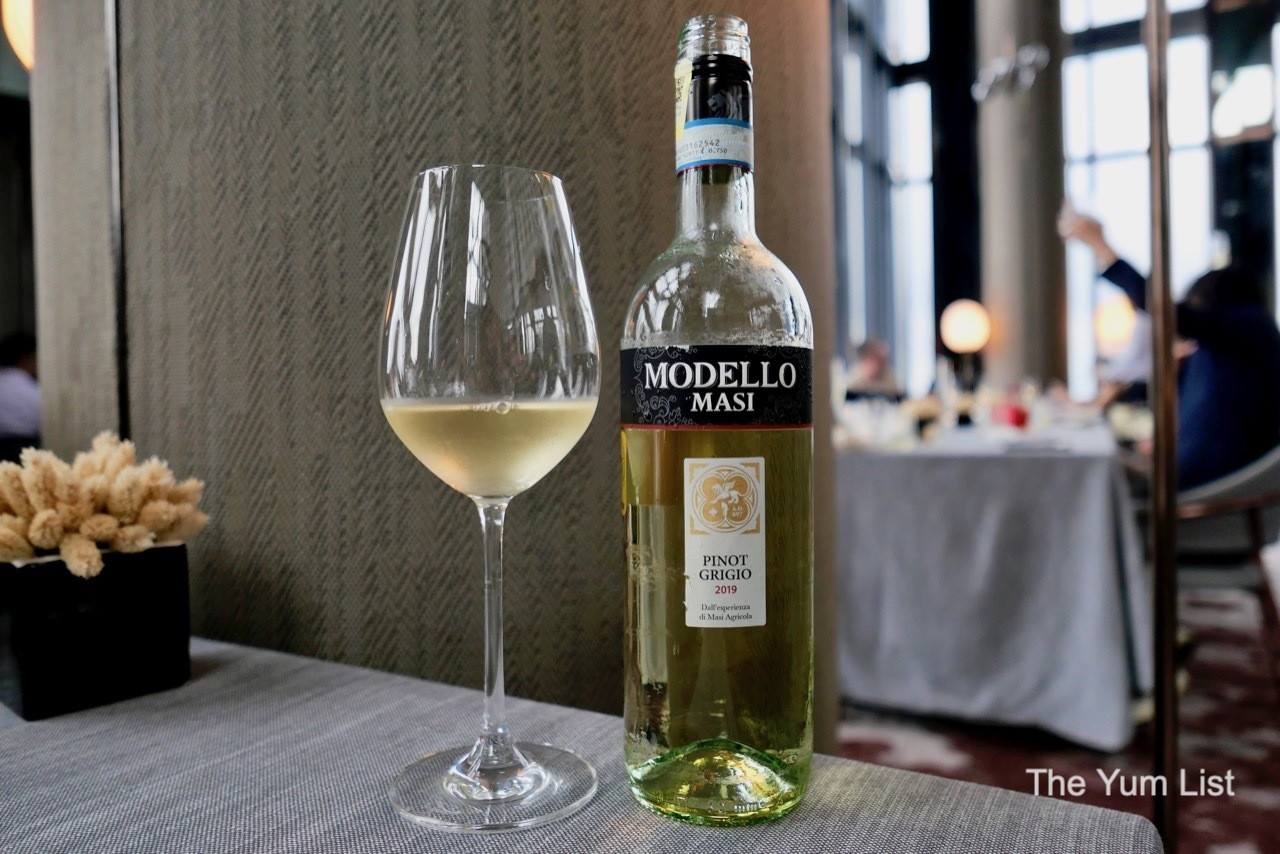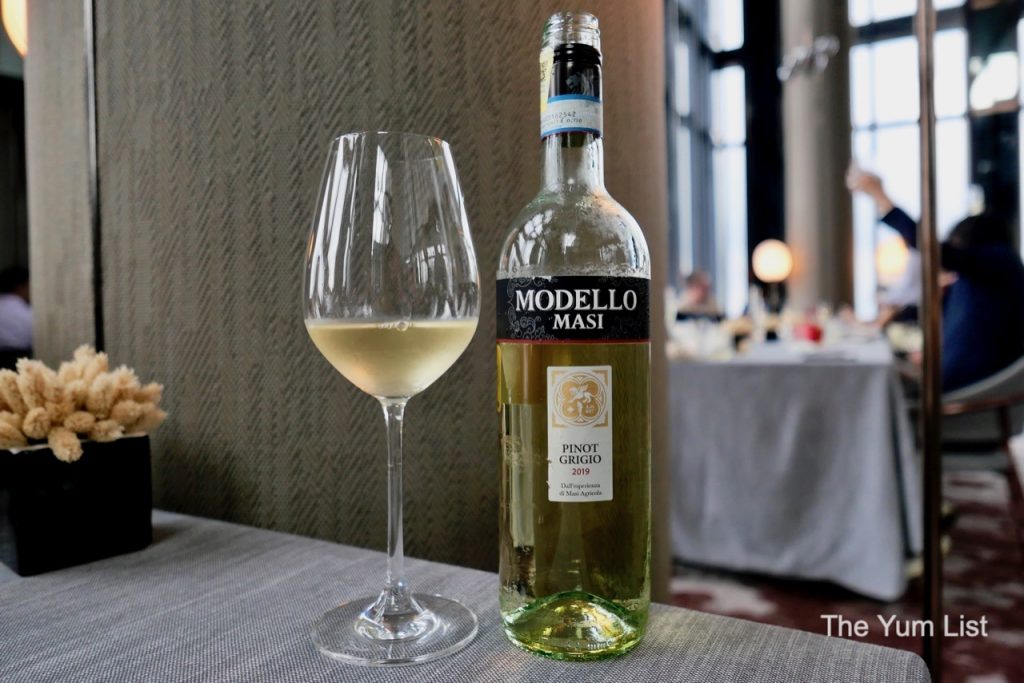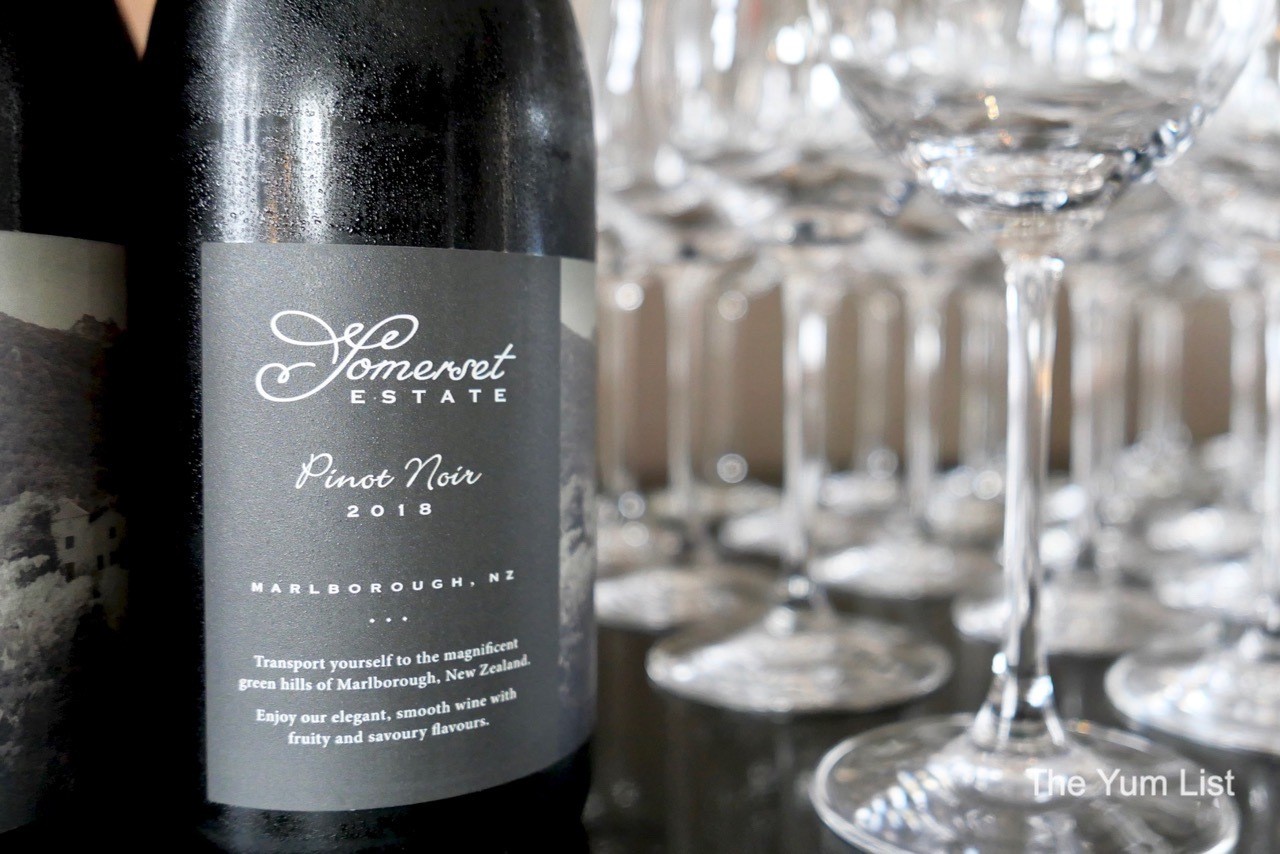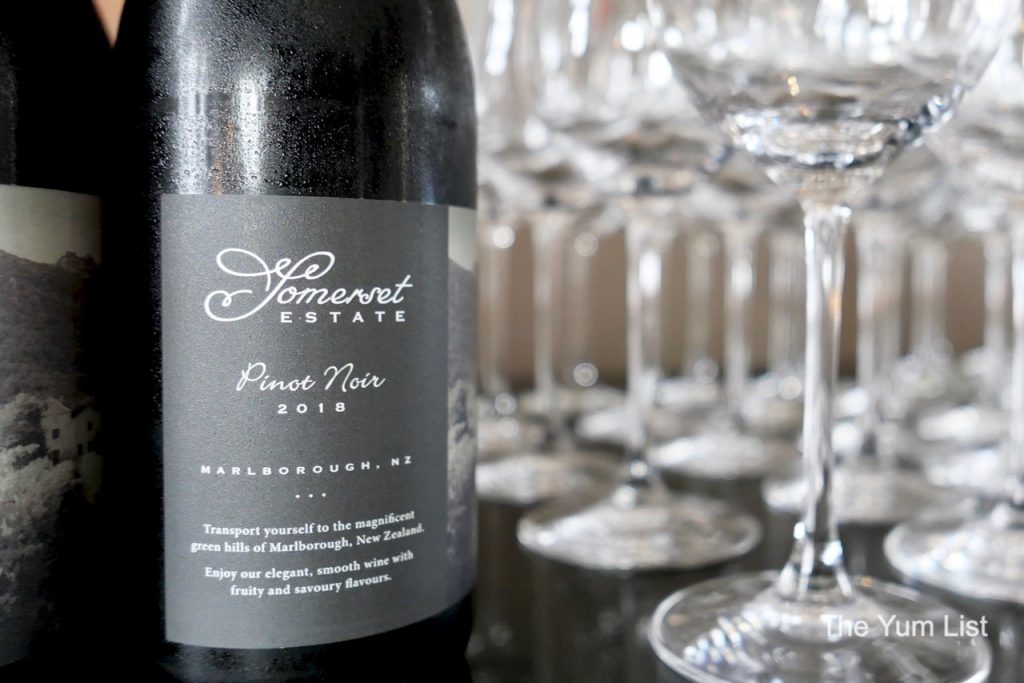 Cheese Course
We mix up the traditional order of service with a delightful plate of cheese. Made from local producer Milky Whey, we have Roquefort, Brie, Sainte-Maure, Parmigiano-Reggiano, Petit Basque, Gouda and Sarawak Goat cheese. Mon and I are particularly fond of the Roquefort, Gouda and Parmesan! Do try different combinations with the nuts and dried fruit they are paired with – and, of course, a sip of Champagne between bites.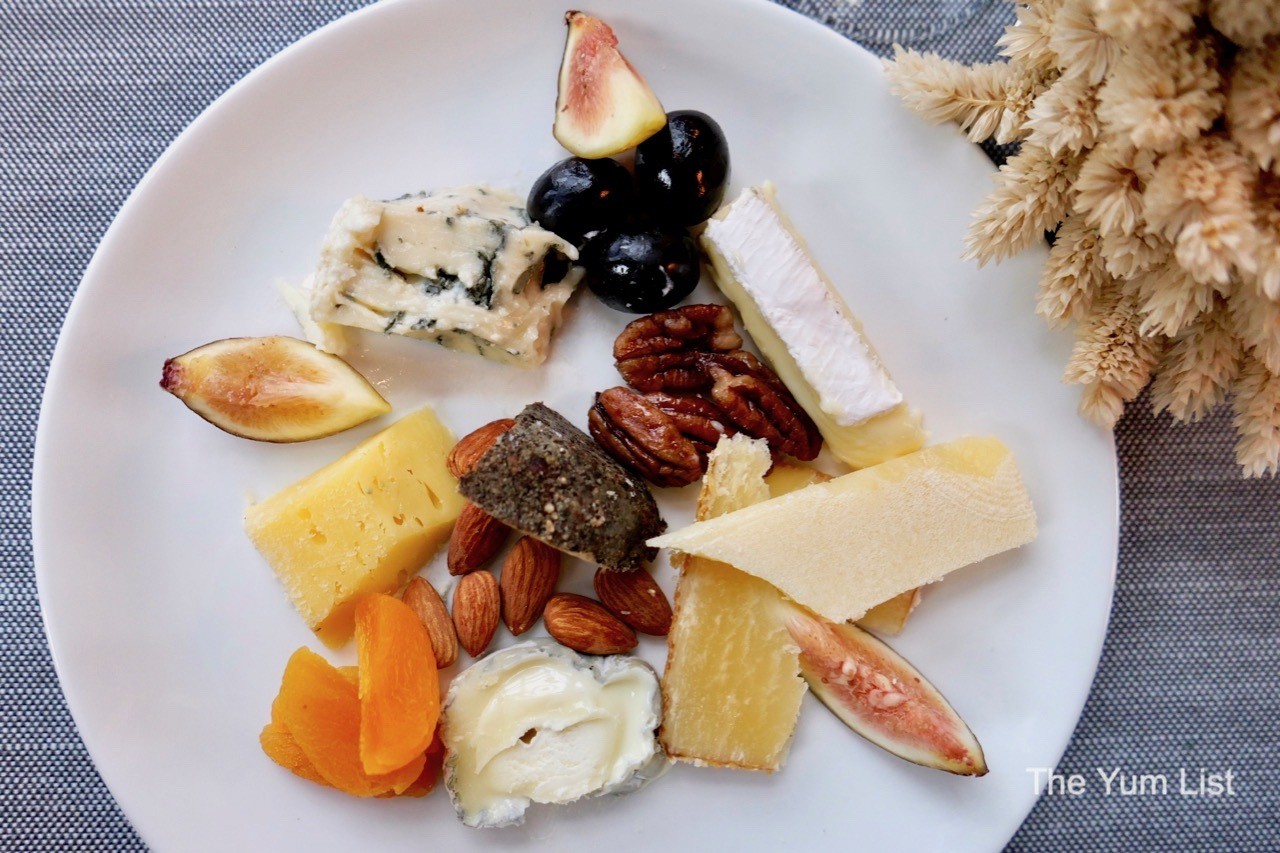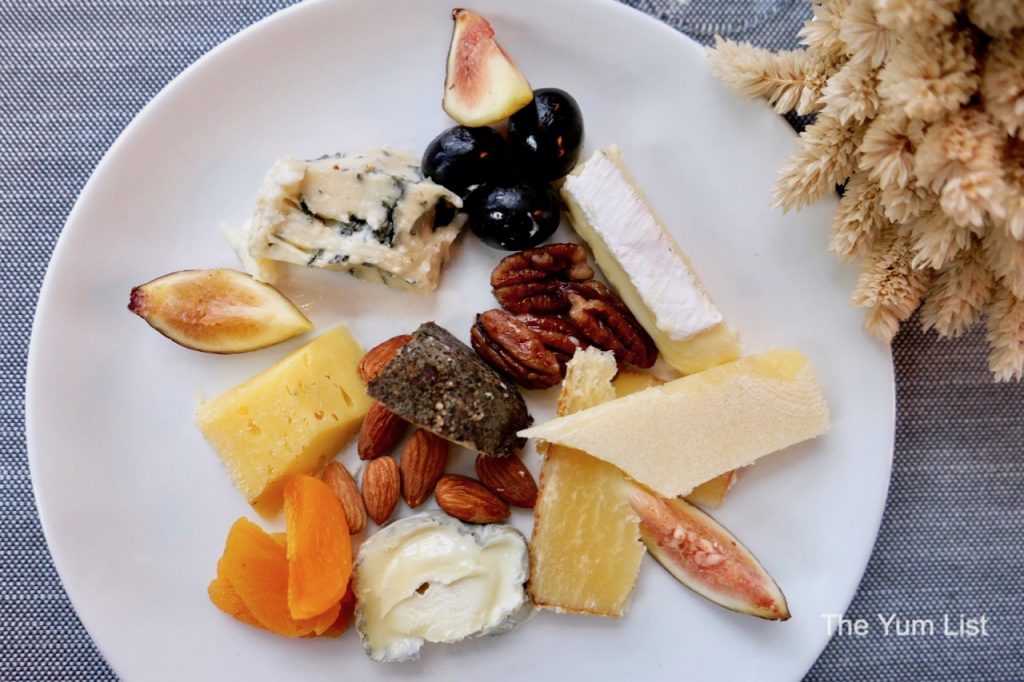 Rothschild Sunday Roast Mains
There is a further array of warm courses, including a lobster thermidor, mussels in a white wine sauce, cod and a delightful pan-seared Hokkaido scallop. Of all of these, the solitary scallop on a carrot puree is the stand-out dish daintily decorated with flower petals. A slight smoke to the creamy mollusc makes for a fabulous bite.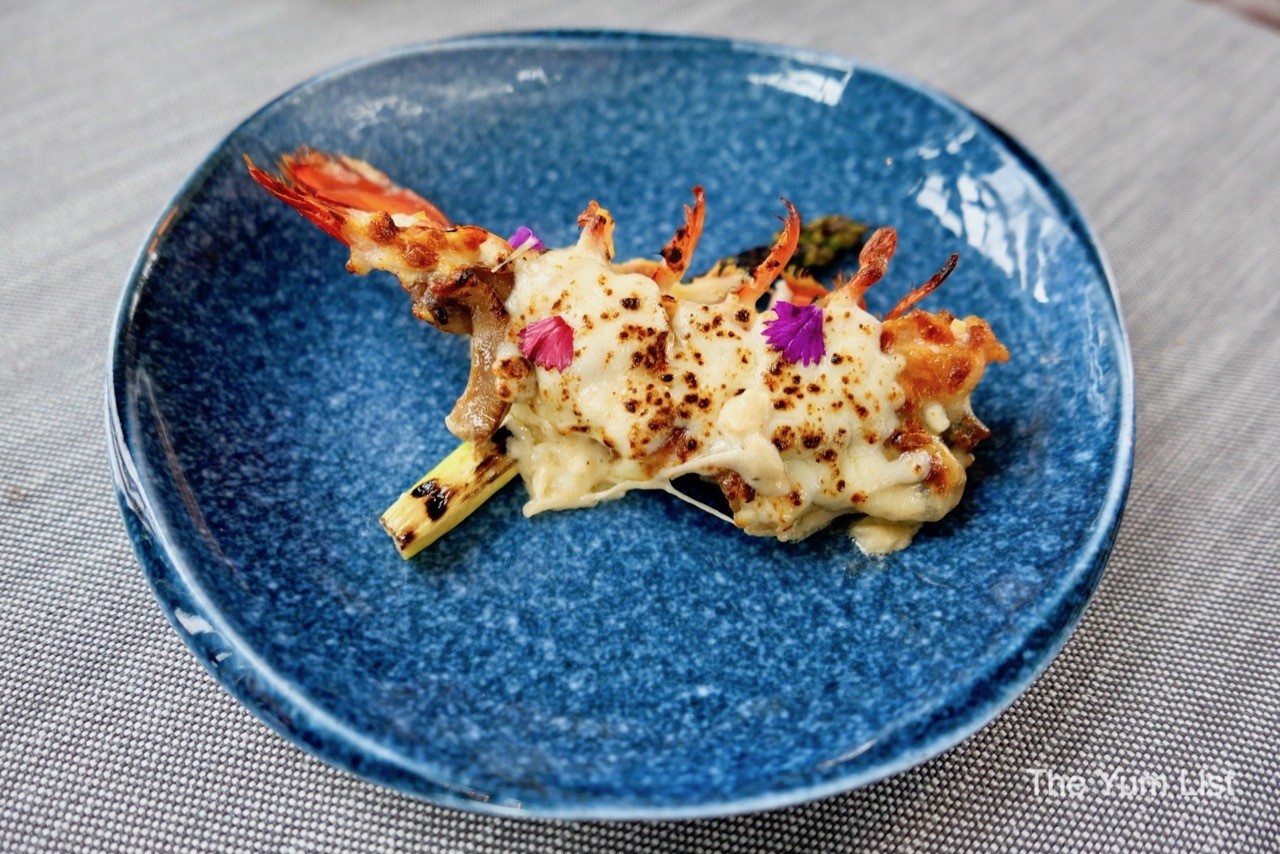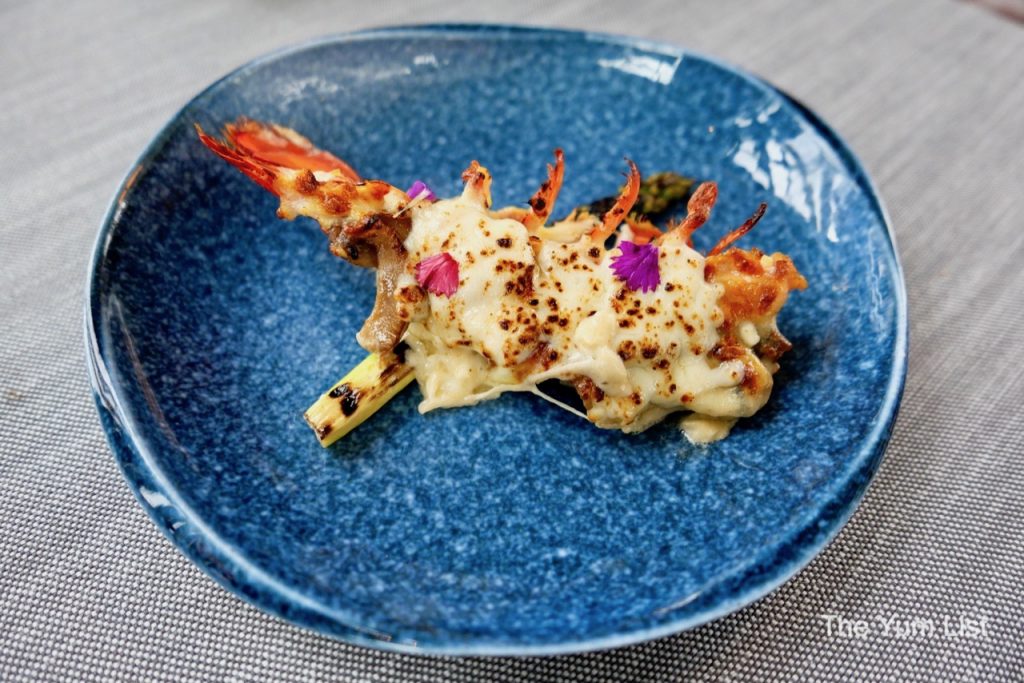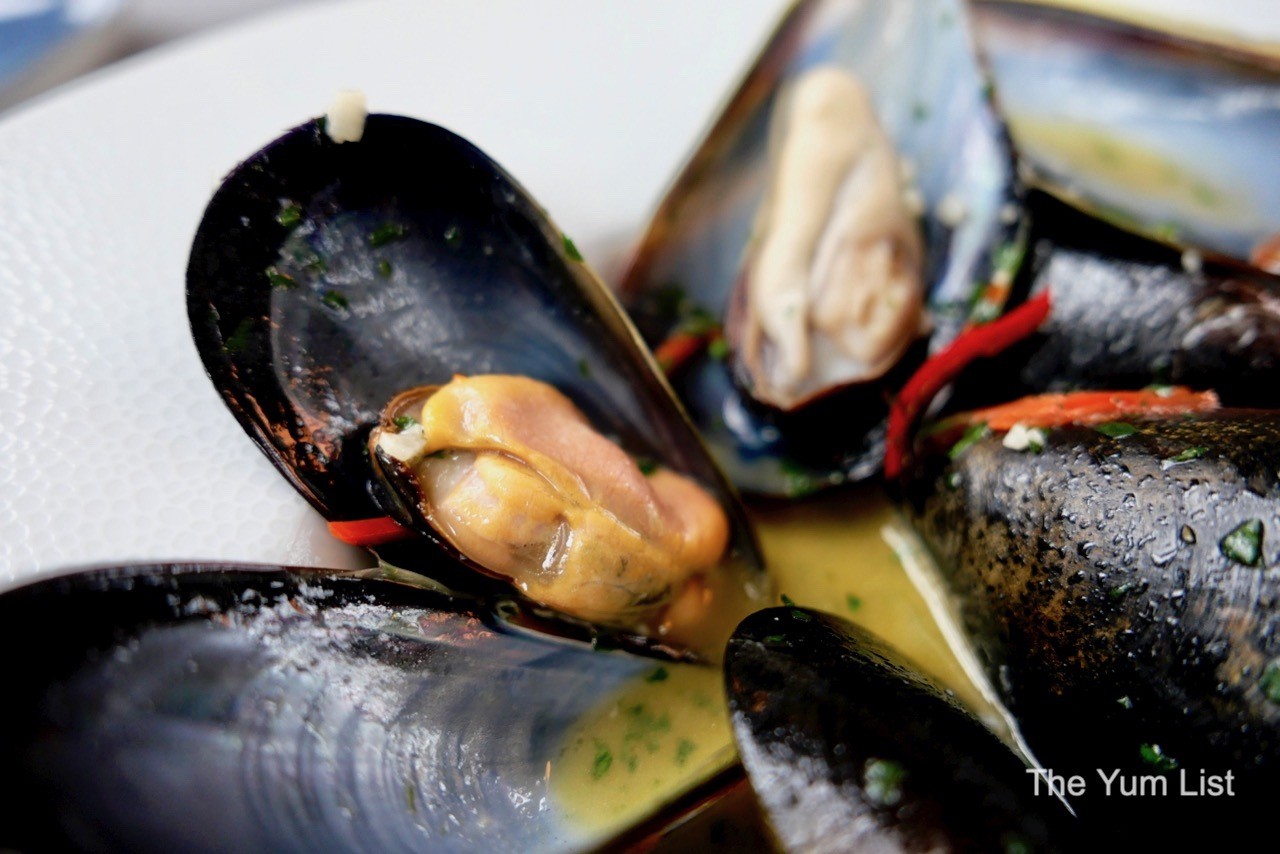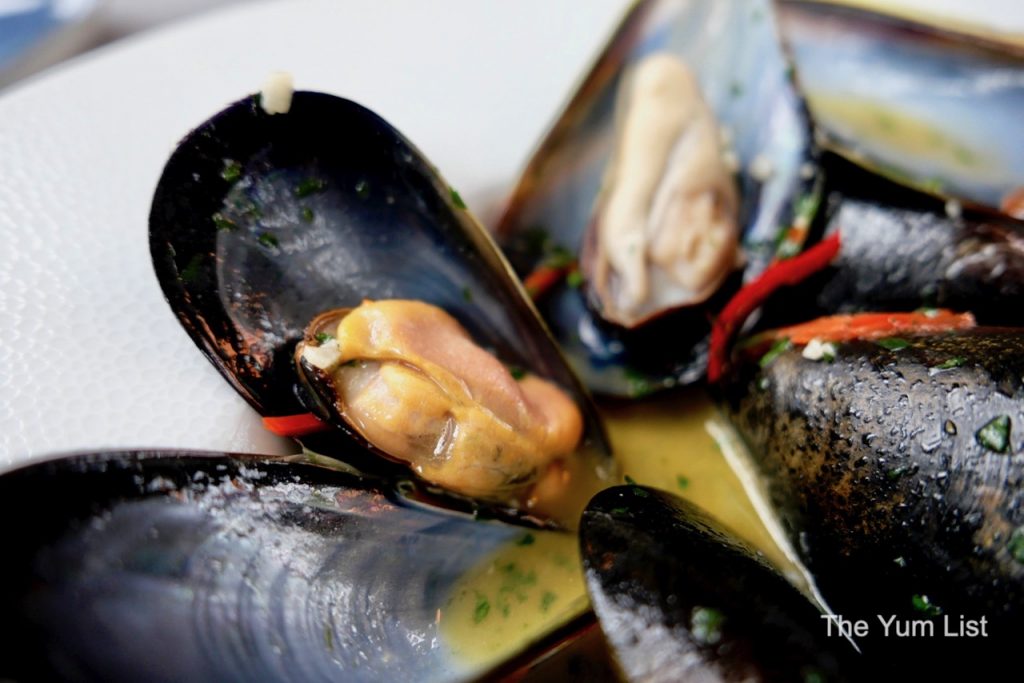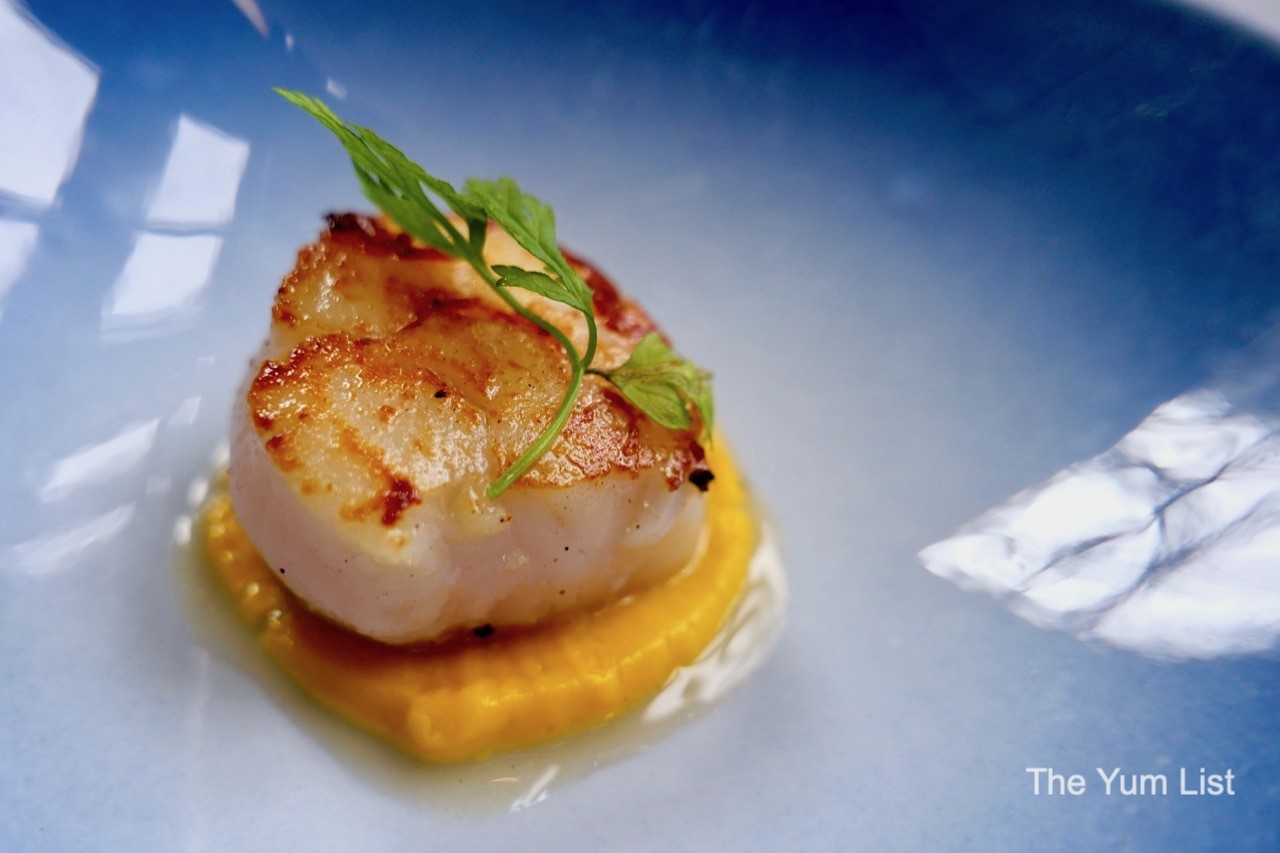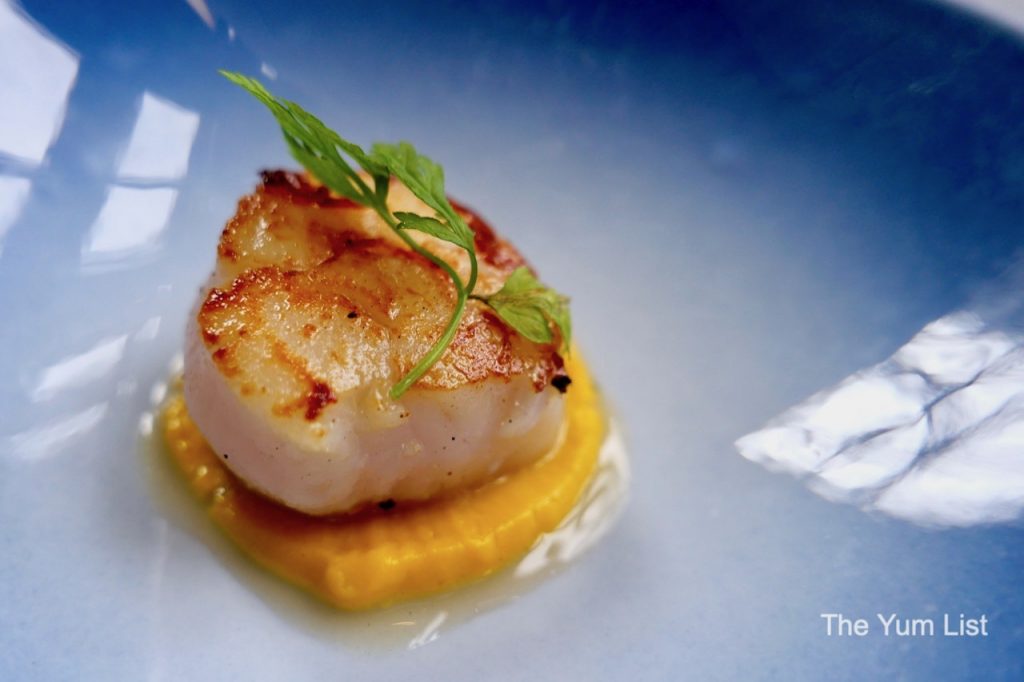 Finally, to the roast itself – a beautiful piece of beef fills an entire plate with its juicy, marbled flesh. Accompanying the meat are pretty heritage vegetables; as ever, Mon and I sharing a plate and negotiating over the last bit of asparagus! The gravy is served separately for you to pour over to your taste. I've made it my KL mission to find the best roast in town. I can tell you that this would certainly not disappoint!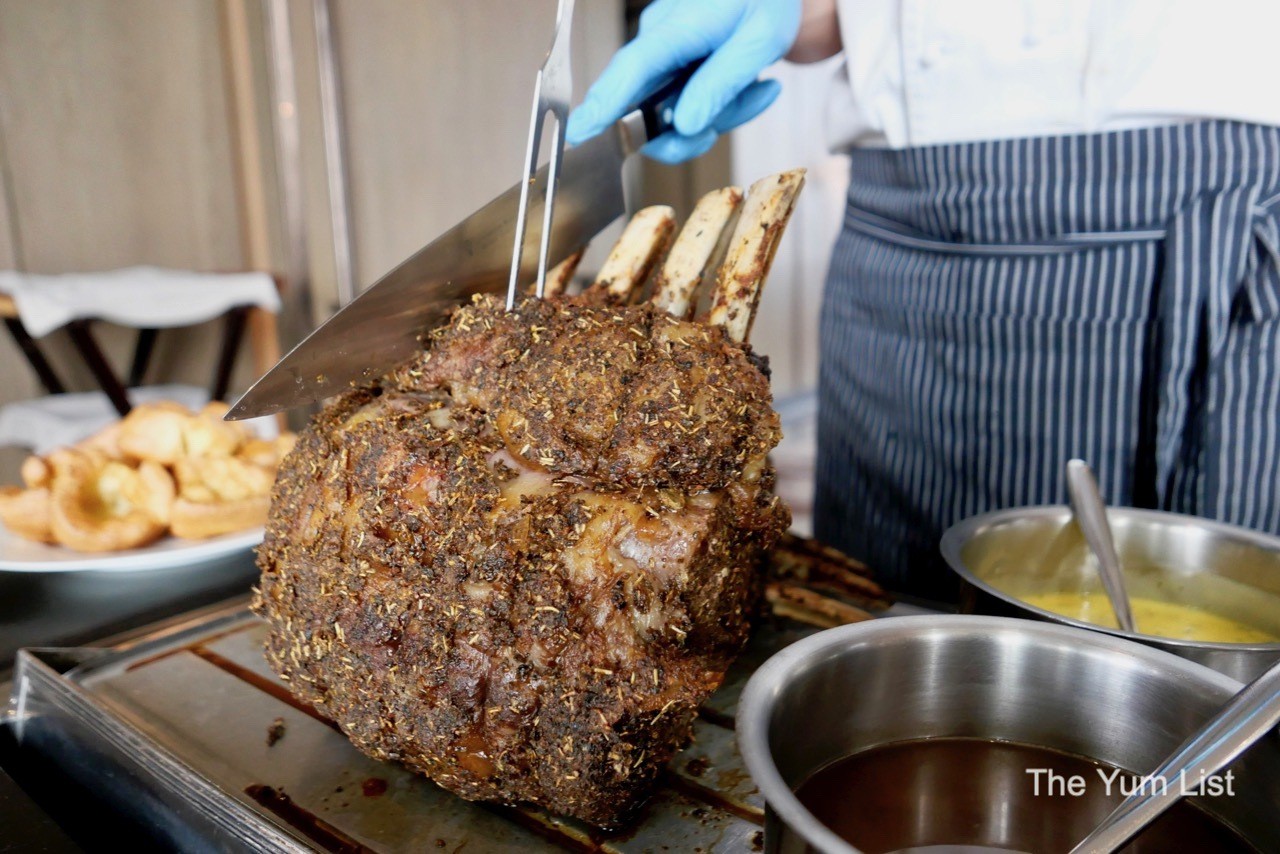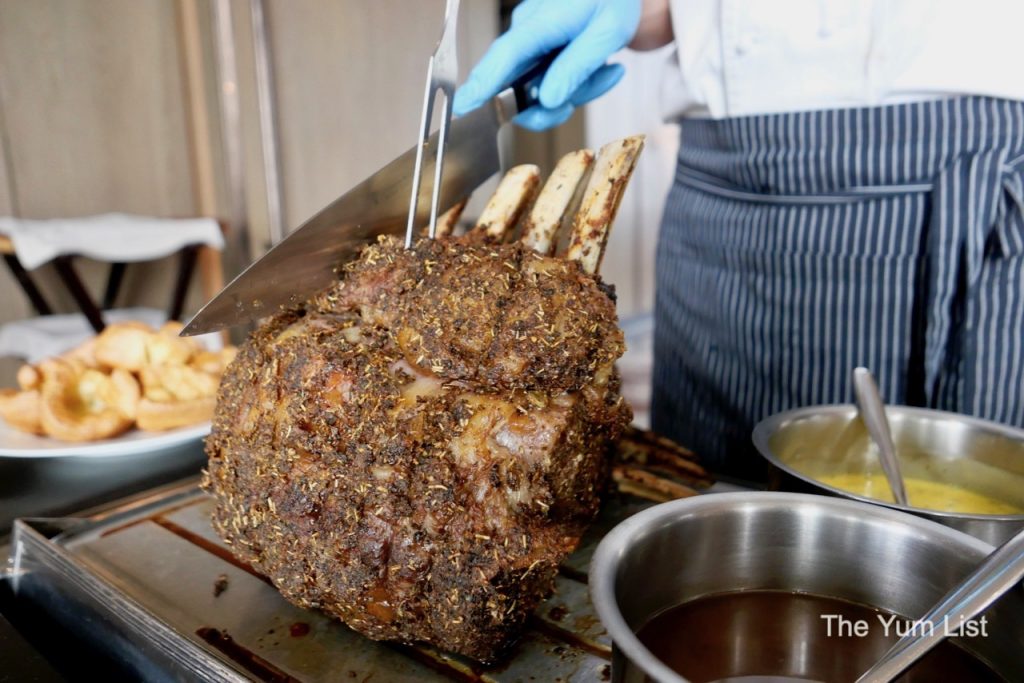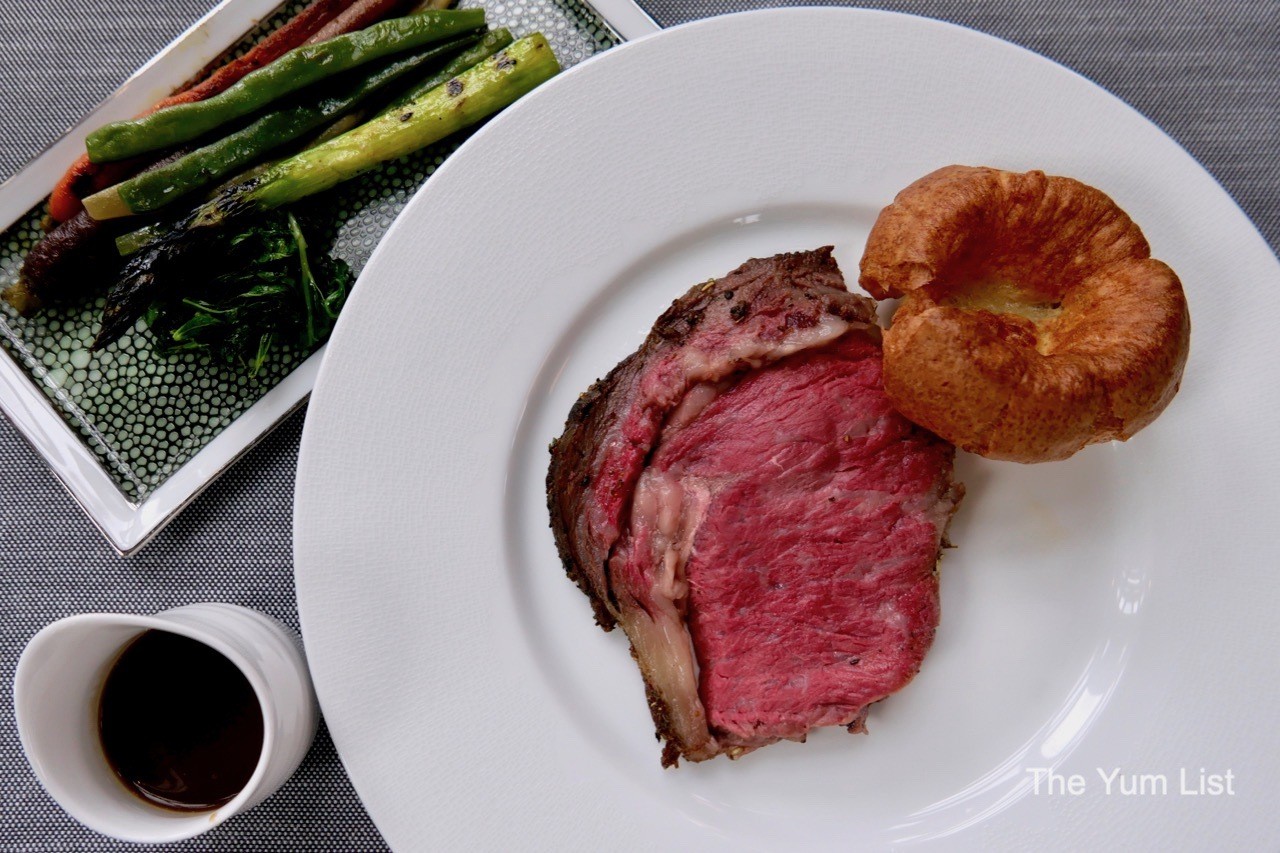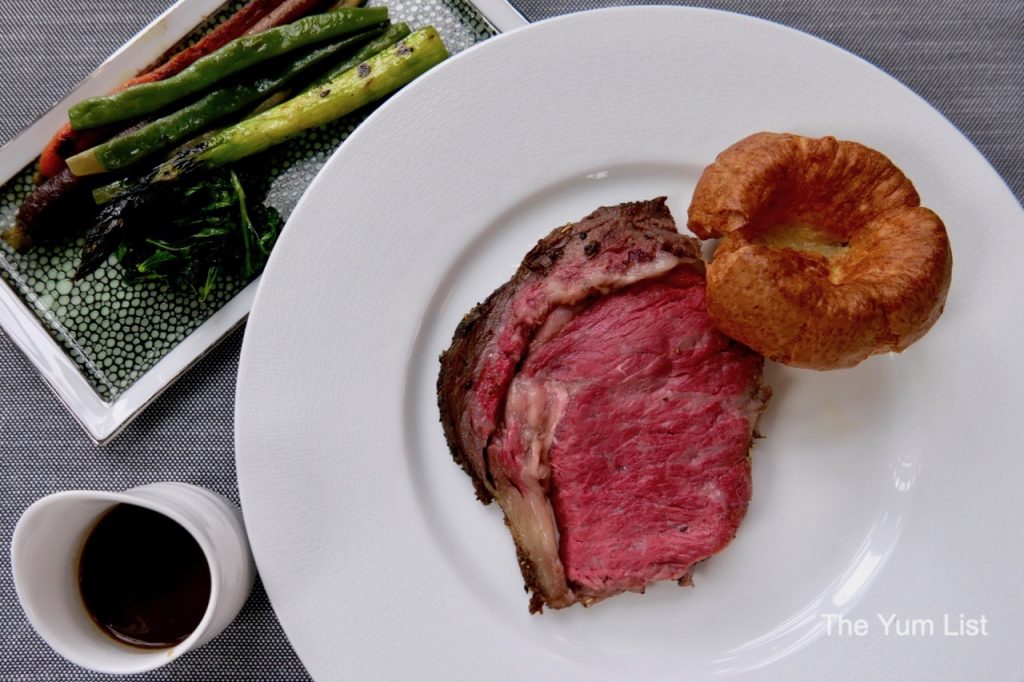 Dessert
The feast's crowning glory is an at-table artistically designed sweet smorgasbord, with swirls and swooshes of caramels and coulis, chocolate and sprinkles, enamelled with sweet treats of mousse, cakes and macarons. It is clearly a hit around the room, gaining first prize for the most photographed course.
Rothschild Sunday Roast at Sabayon
The Rothschild Sunday Roast at Sabayon is a fabulous addition to the city's food scene and a lovely way to enjoy a weekend brunch. The views are spectacular, the table service much appreciated, and the menu of premium ingredients and Champagne make for a first-rate experience.
Reasons to try the Rothschild Sunday Roast, Sabayon EQ Kuala Lumpur: classy, contemporary interior; more seafood than you can shake a stick at; decent Sunday roast; quality Champers; those views!
Sabayon, EQ Kuala Lumpur
EQ, Equatorial Plaza
Jalan Sultan Ismail
50250 Kuala Lumpur, Malaysia
+603 2789 7777
[email protected]
www.eqkualalumpur.com/dining/sabayon
*Dress code: smart casual
Sabayon at EQ KL Sunday Brunch Hours
Sundays 12-3 pm
Find more brunch options in KL here and stay up-to-date with the latest gourmet and travel recommendations for Malaysia here and here.