Pier 12 Seafood Tavern
Words: Kitty Noble
Photos: Monica Tindall
If not being able to get to the sea is getting to you and you feel like you need some oceanic inspiration, then you need to go no further than Pier 12 Seafood Tavern in Old Malaya. Found at the end of the row of restaurants, the eatery has a distinctly nautical feel. Water-stained mirrors, maritime props, and rope lampshades suspended above black leather benches are thematic yet stylish. It's no surprise then that the menu focus here is seafood.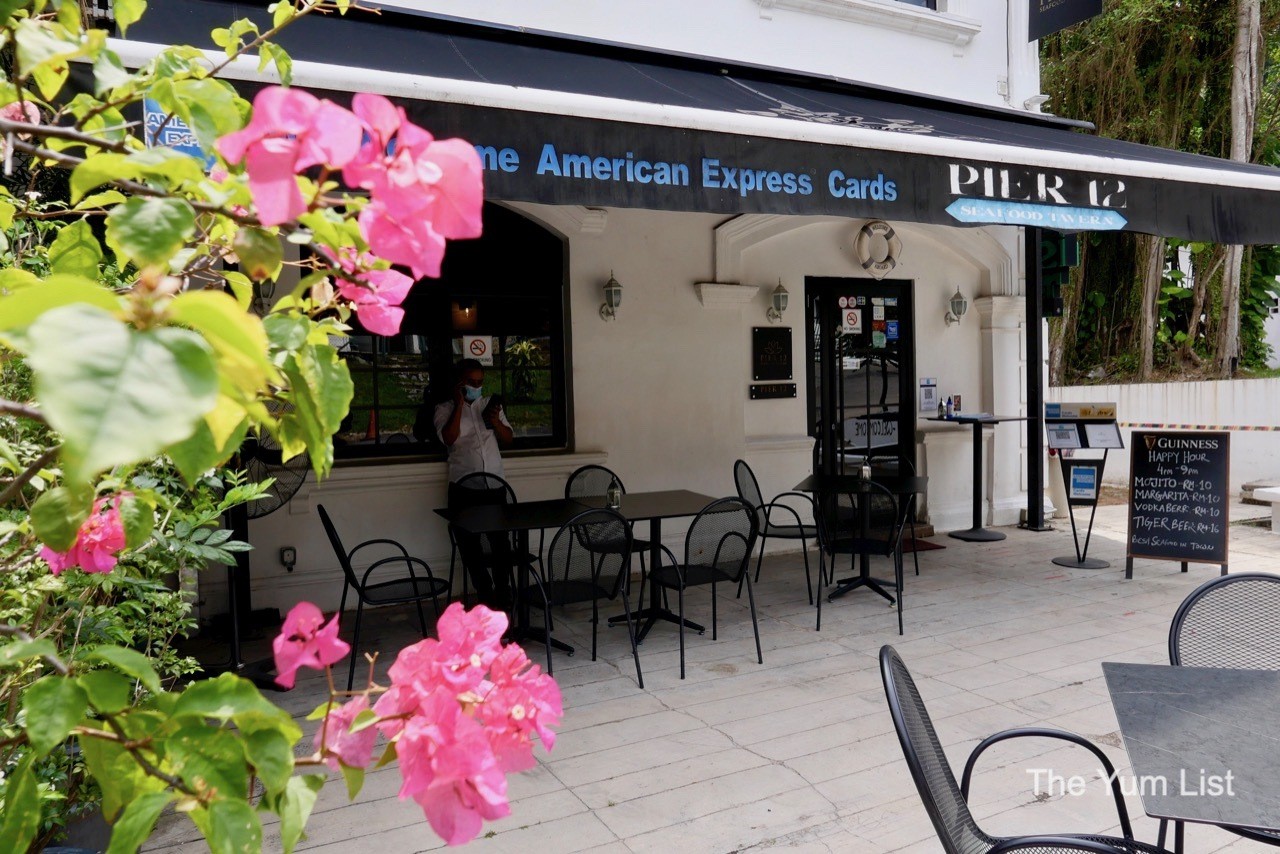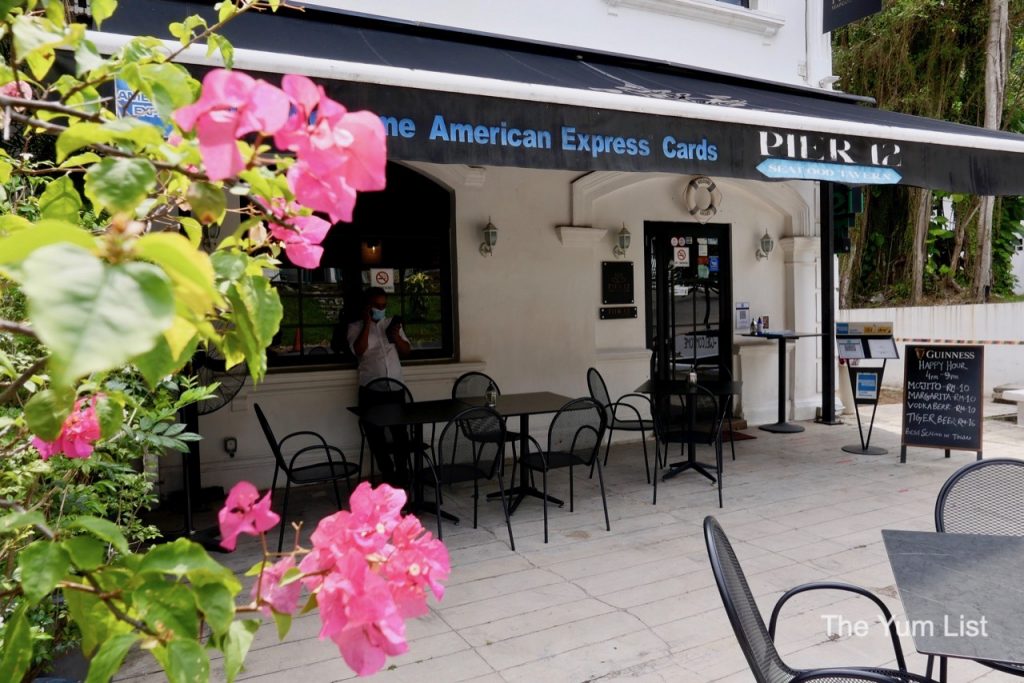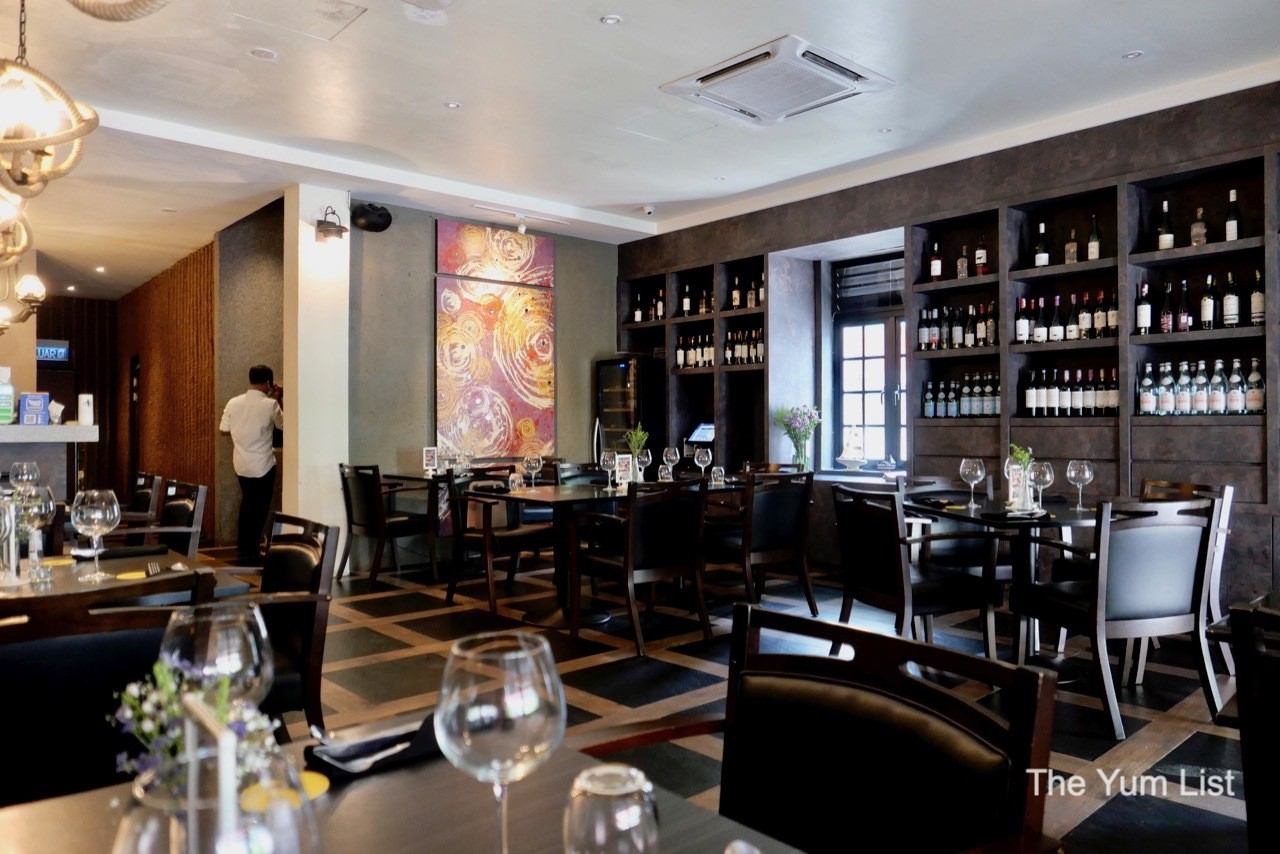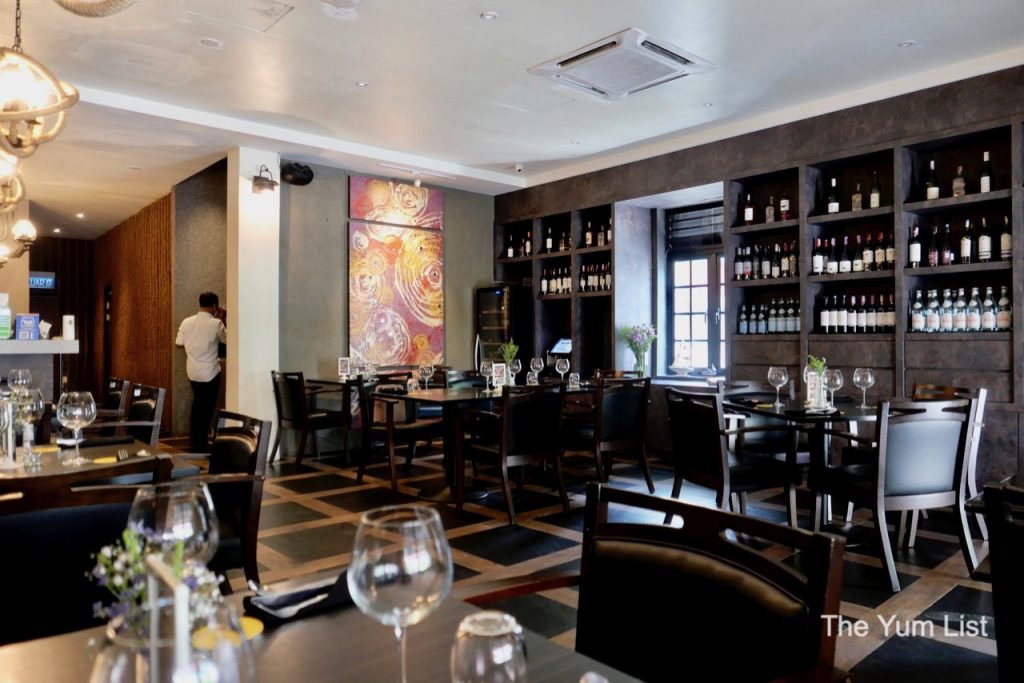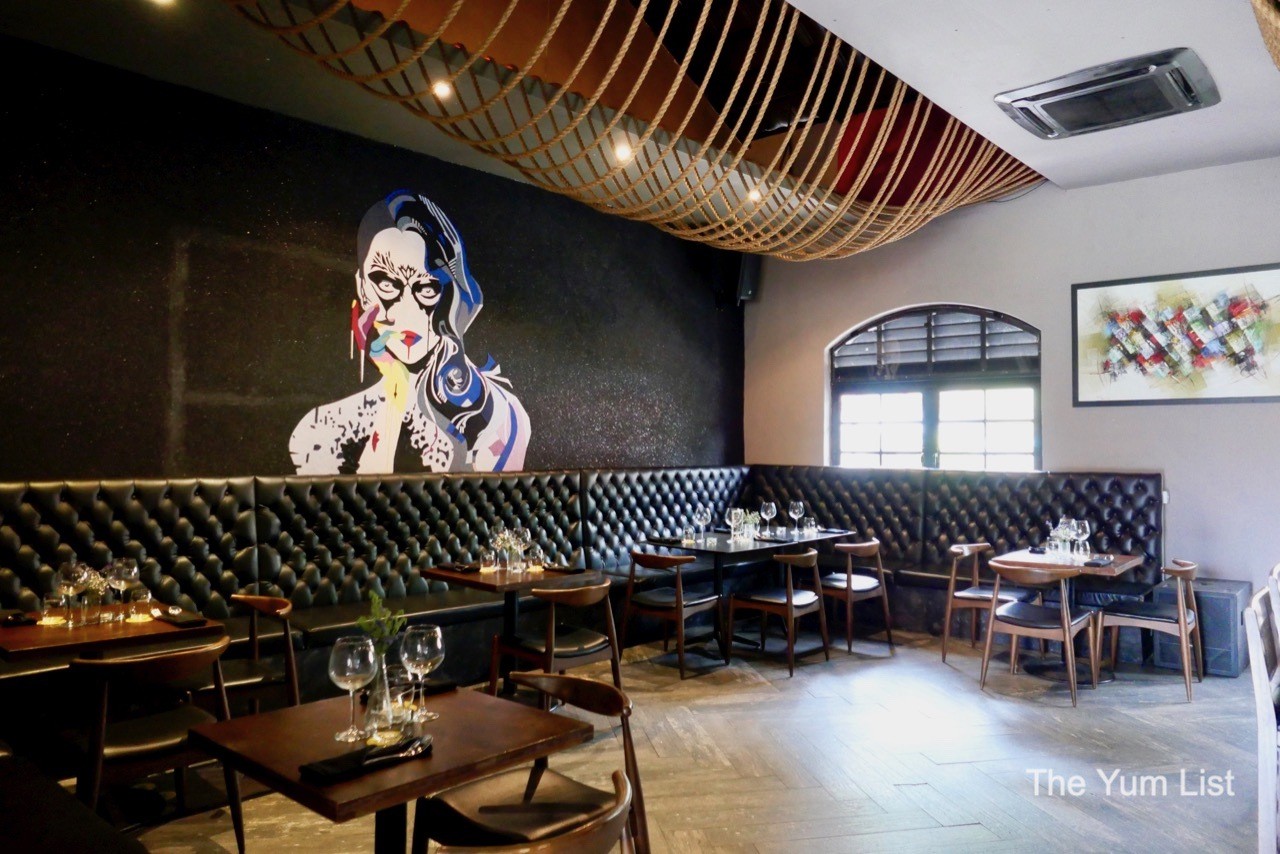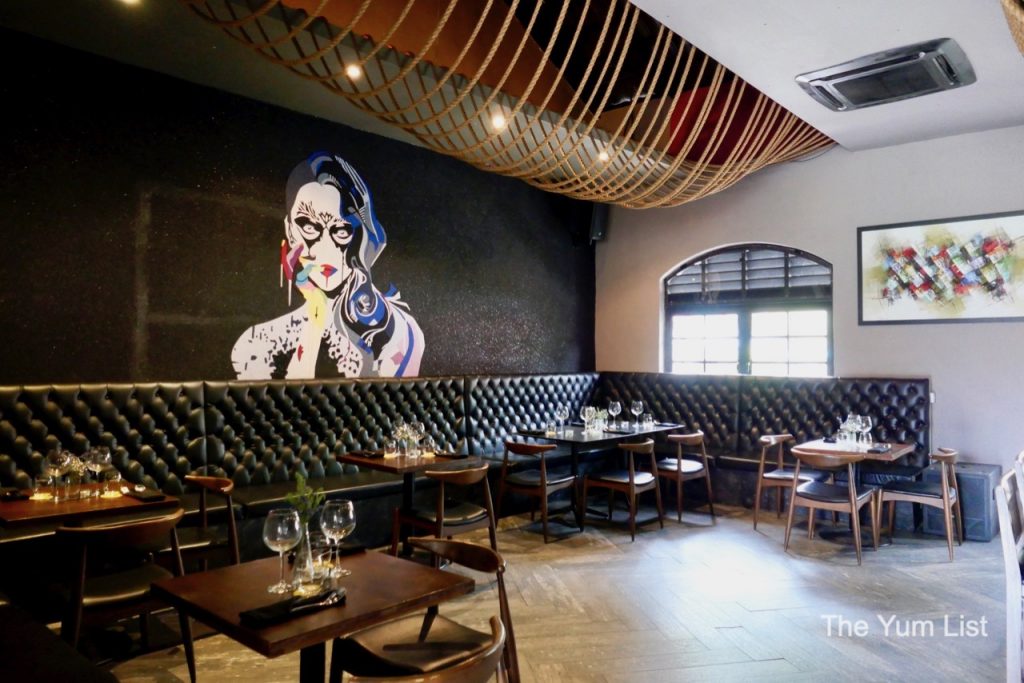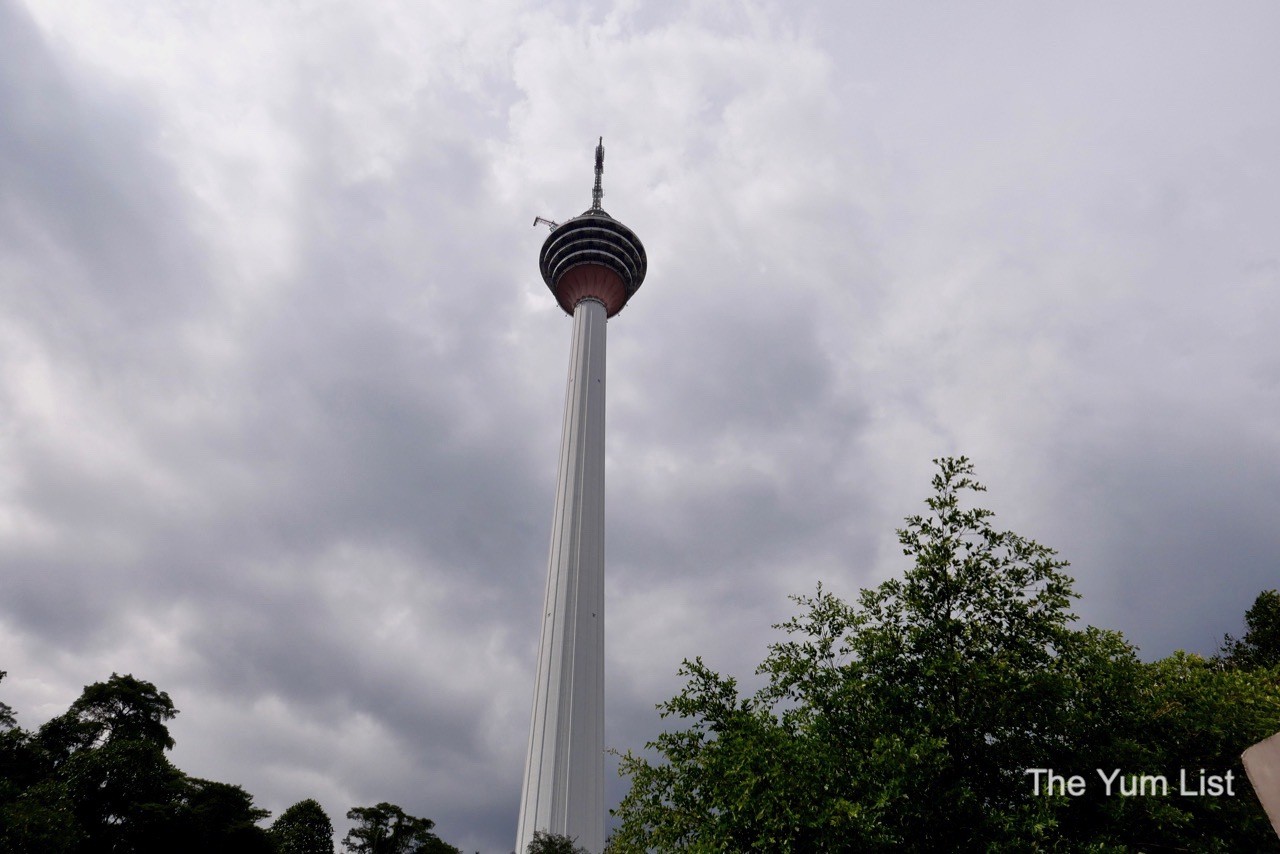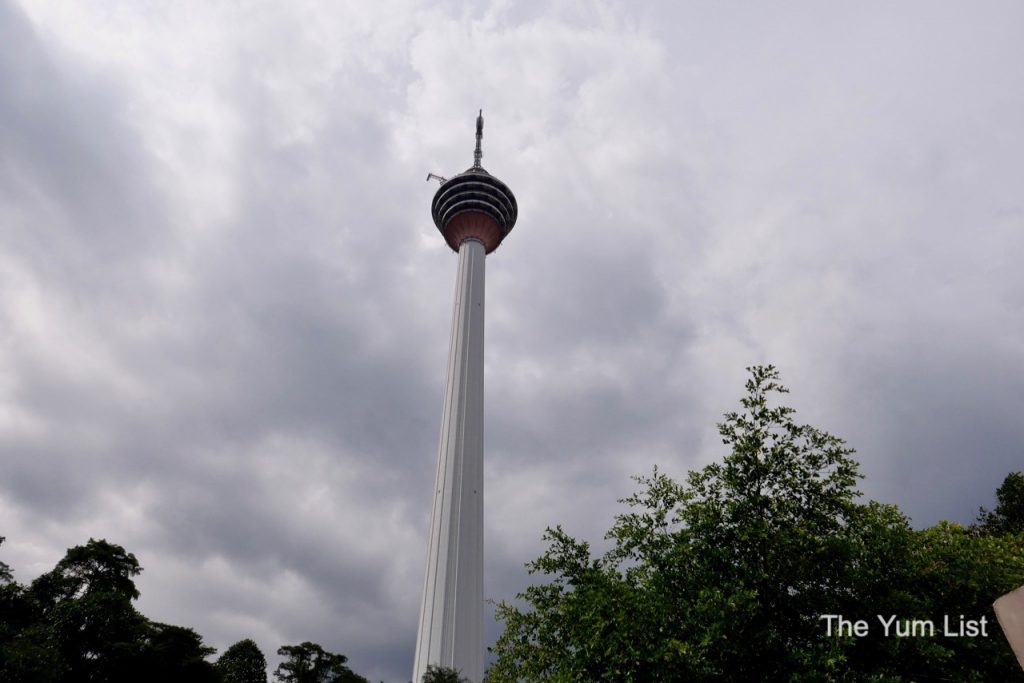 But First Drinks…
As you may have come to learn, Mon and I do like the occasional tipple. With gin being the number one choice, we start with the Spanish gin Siderit (RM 35). This is one of my recent favourites with its fruity botanicals. It's nicely chilled over ice with a splash of tonic.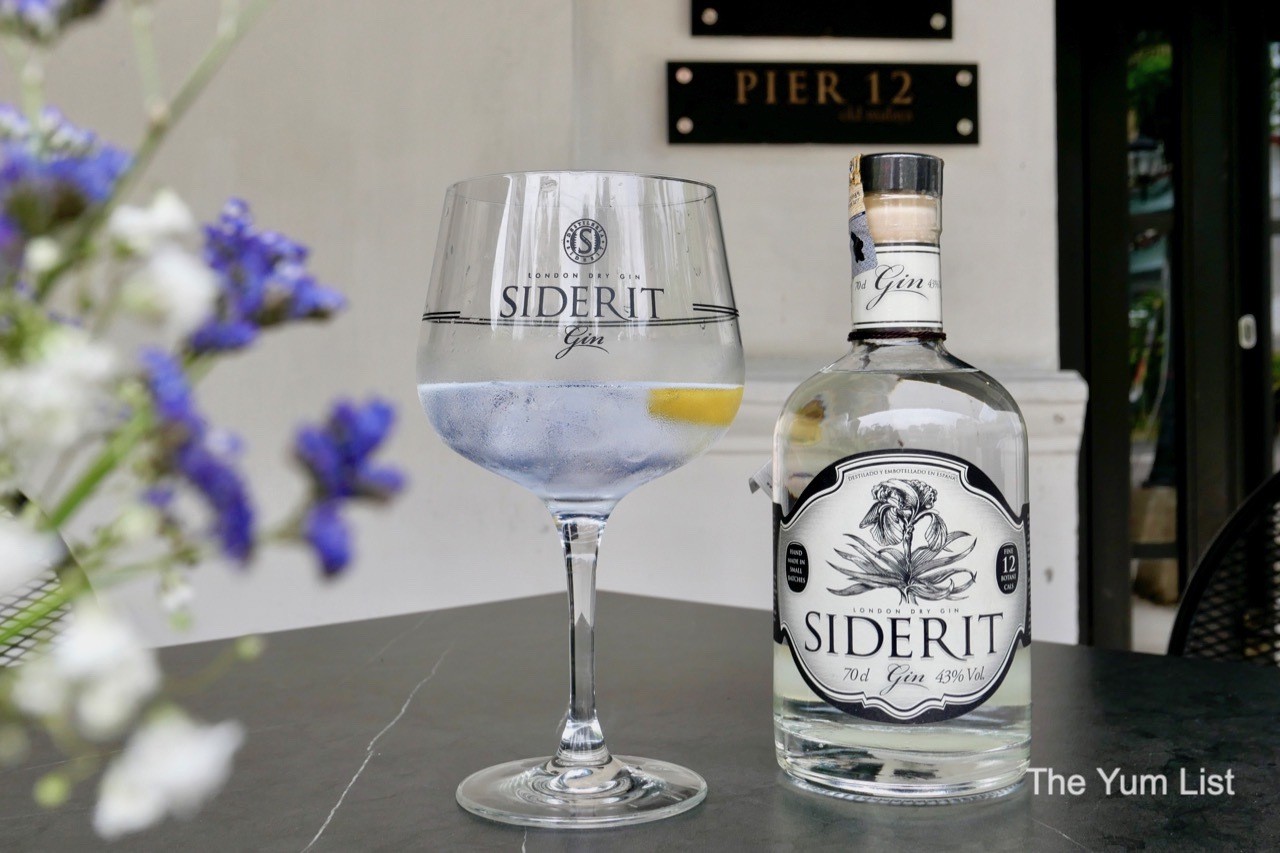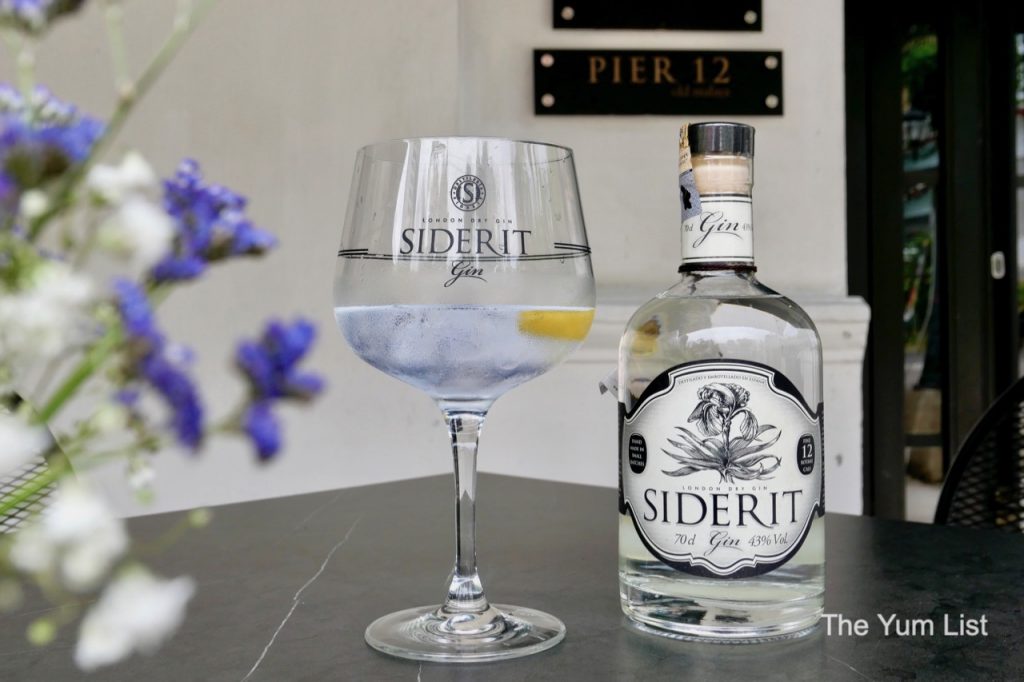 Pier 12 Seafood Tavern Appetisers
For our introductory plate, Clams (RM30) come in a Thai style sauce of coconut, chilli, kaffir lime leaves and lemongrass. Plentiful bread is given to mop up the DIVINE sauce! Knowing I was attending a dinner later that evening, I had decided to mentally pace myself. Still, one taste of this and that plan went straight out of the window!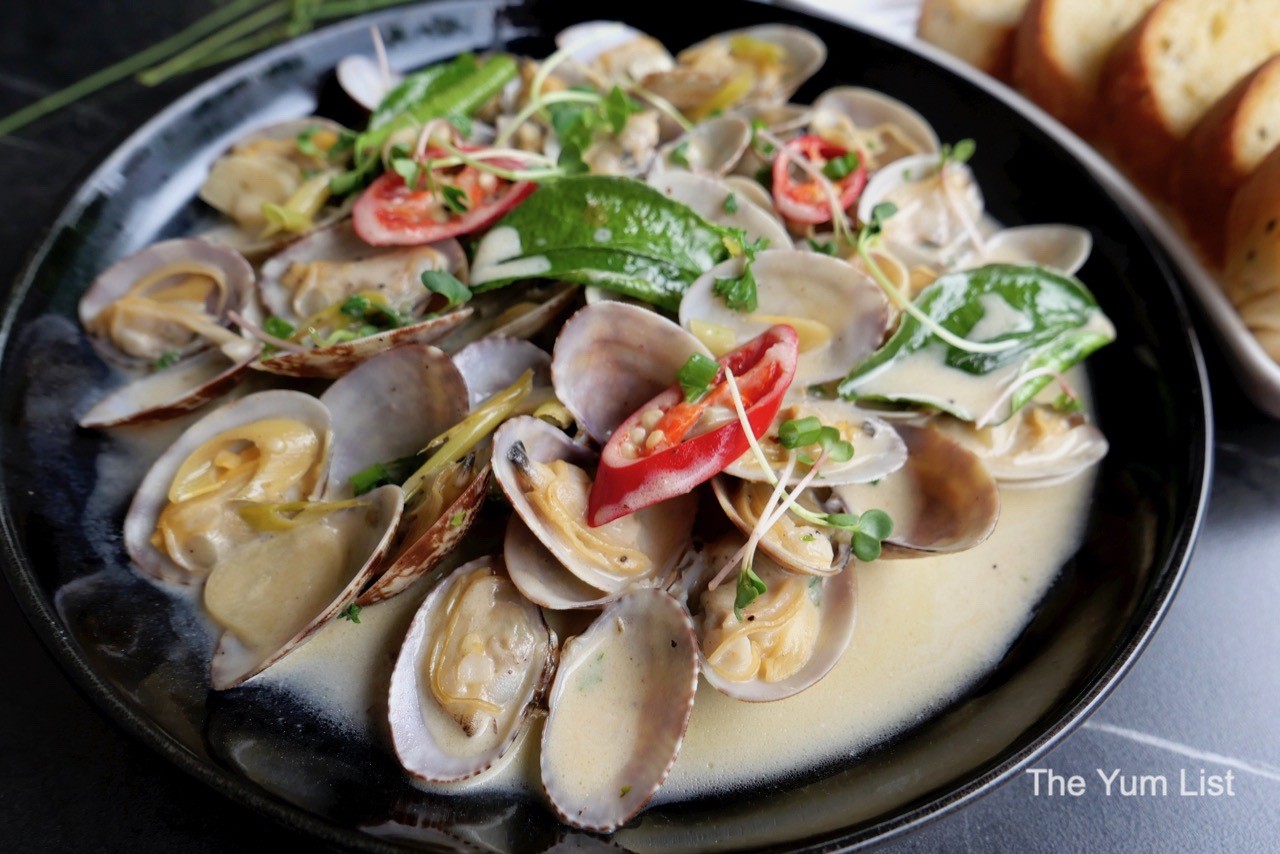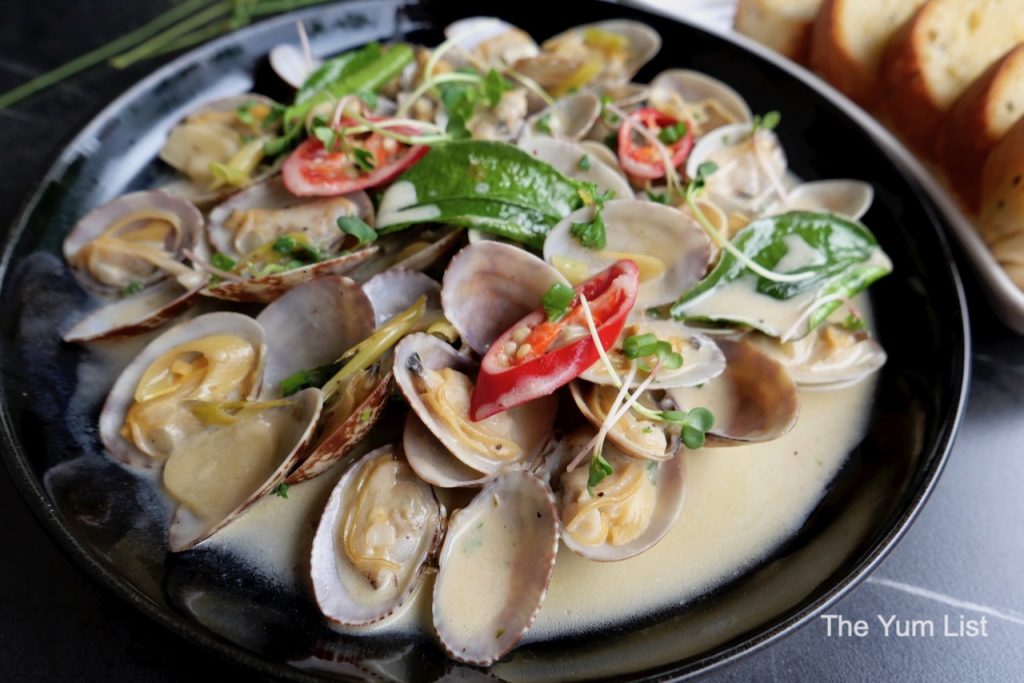 Wine List at Pier 12 Seafood Tavern
To accompany our seafood, we peruse the modest yet varied wine list. Given our seafood foray, we plump for a duet of French white wines, beginning with the Albert Bichot, Domaine Long-Depaquit, Chablis, AOC (RM 225). The old-world chardonnay grape is classically expressed with citrus notes, green apple and stone minerals. This is the perfect patsy for most of the dishes, robust without the oakiness that puts some off.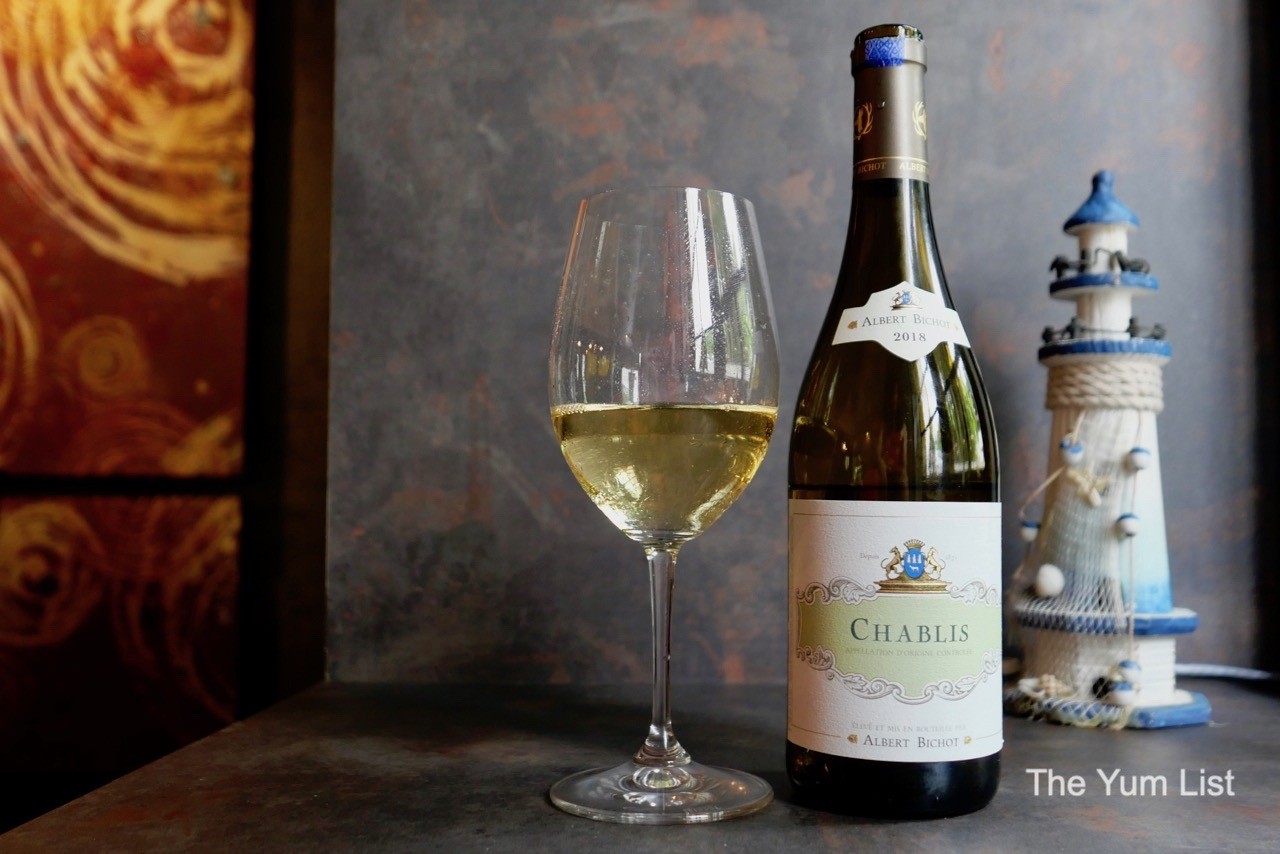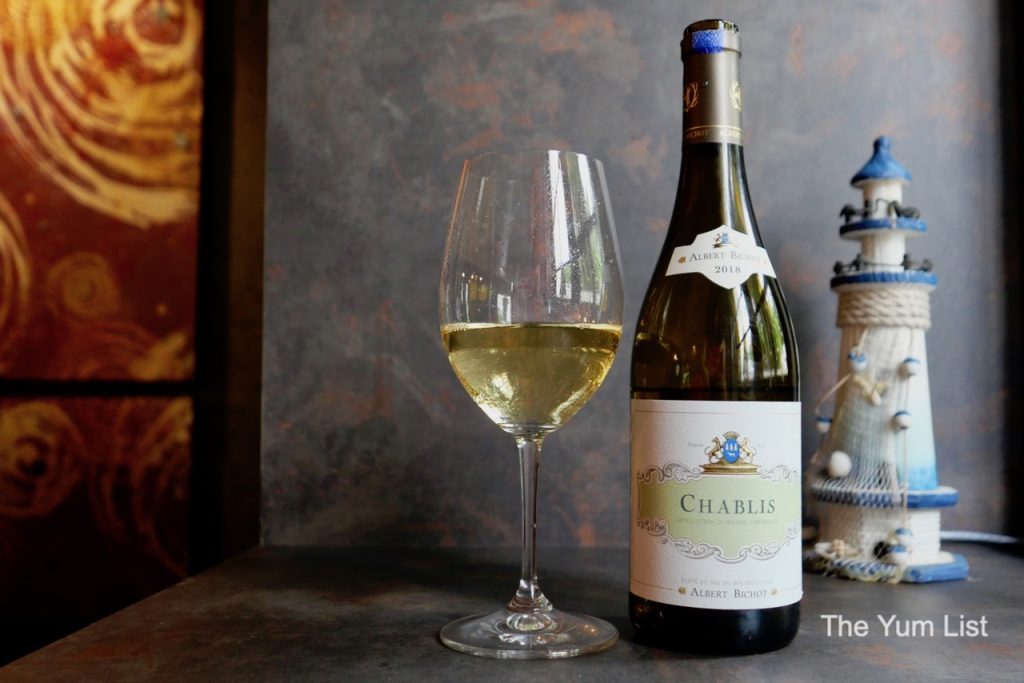 Back to the Seafood
Scallops (RM 38) in white wine sauce arrive in triplicate with chilli dots and a smear of spinach. Executed with flair, they're charred on the outside and translucent in the middle. The smokiness melds wonderfully with the rich creaminess. Already it is abundantly clear that the team at Pier 12 Seafood Tavern are masters in seafood preparation.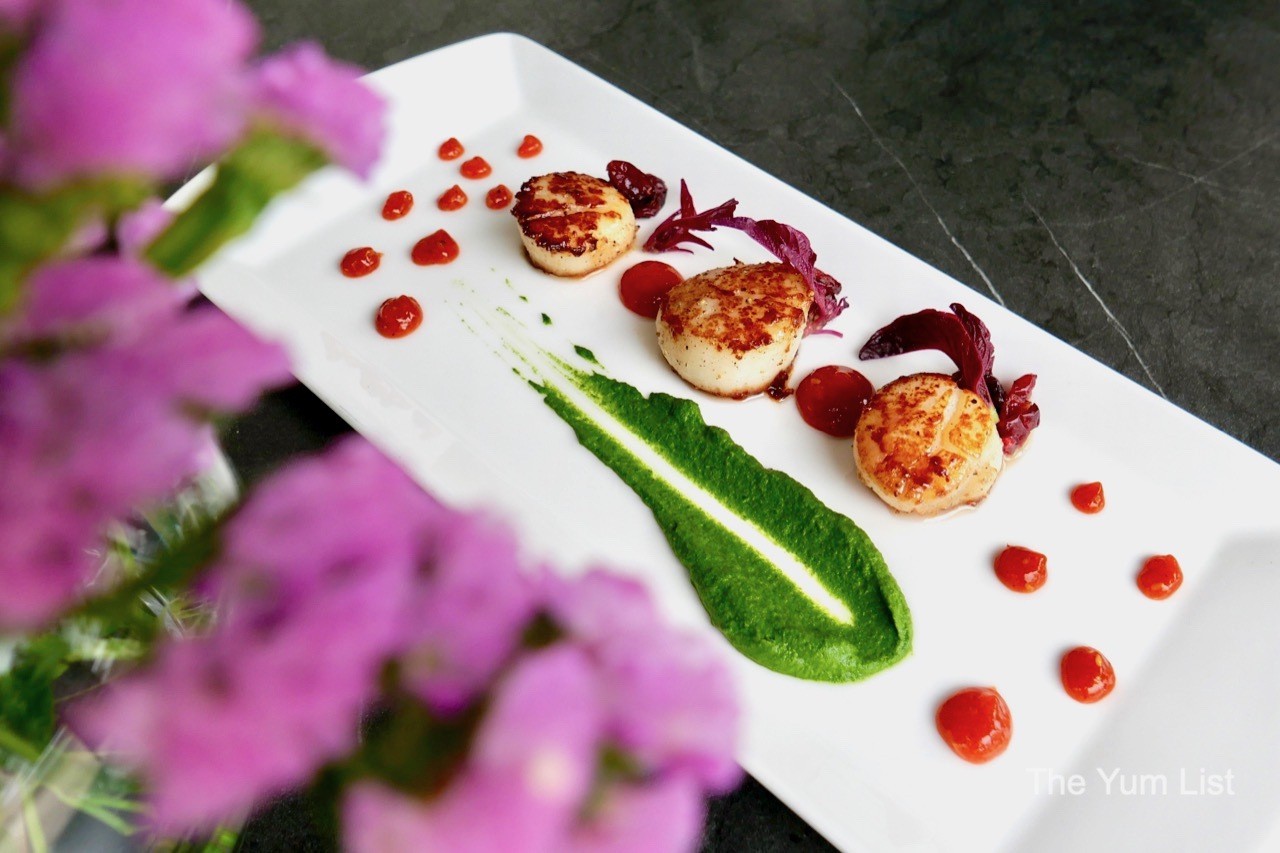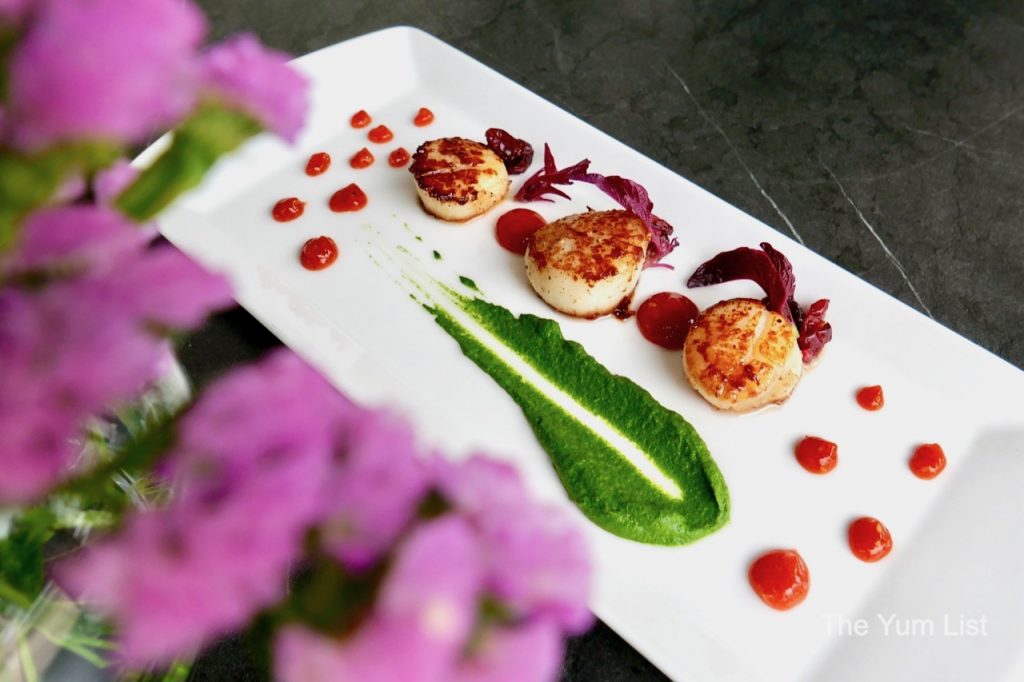 For our green fix, we plump for the Coriander Salad (RM 23). It's fresh and lively with a sesame dressing. Coriander dominates with crunchy onions and cherry tomatoes, punctuated with slivers of cornichons to add a contrasting acidity.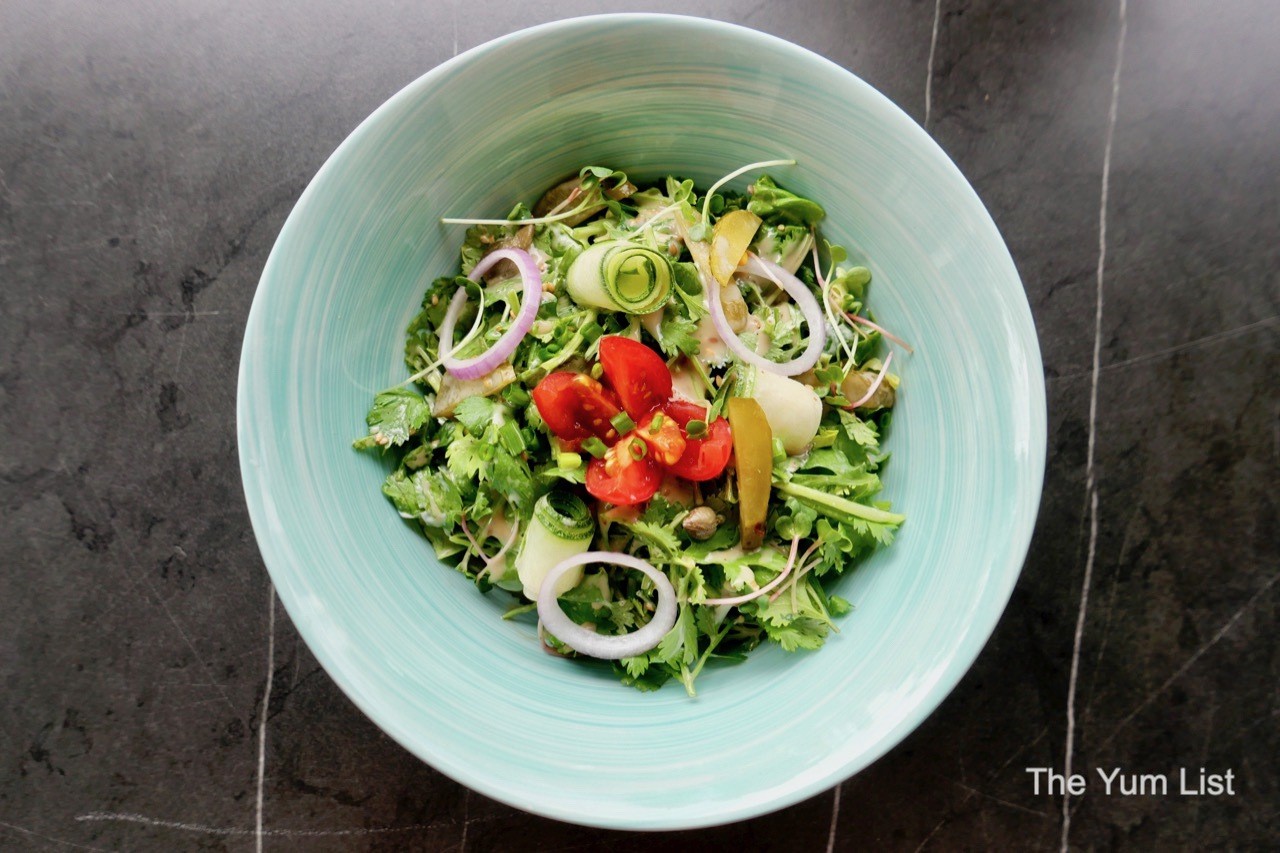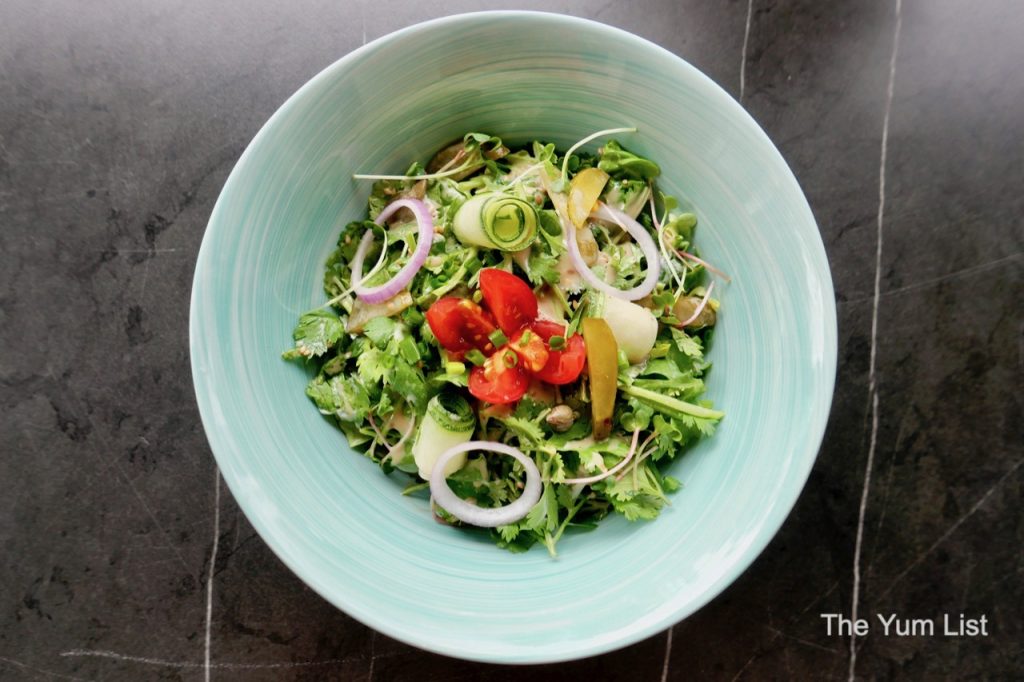 Mains
Our next selection is the Pan-seared Salmon (RM 52), which comes served with barley cauliflower risotto and burnt butter. The salmon has beautifully crisp skin, and a creamy 'risotto' goes well with the pink, tender flesh. Again, with a precise rare middle, this is how I prefer my salmon.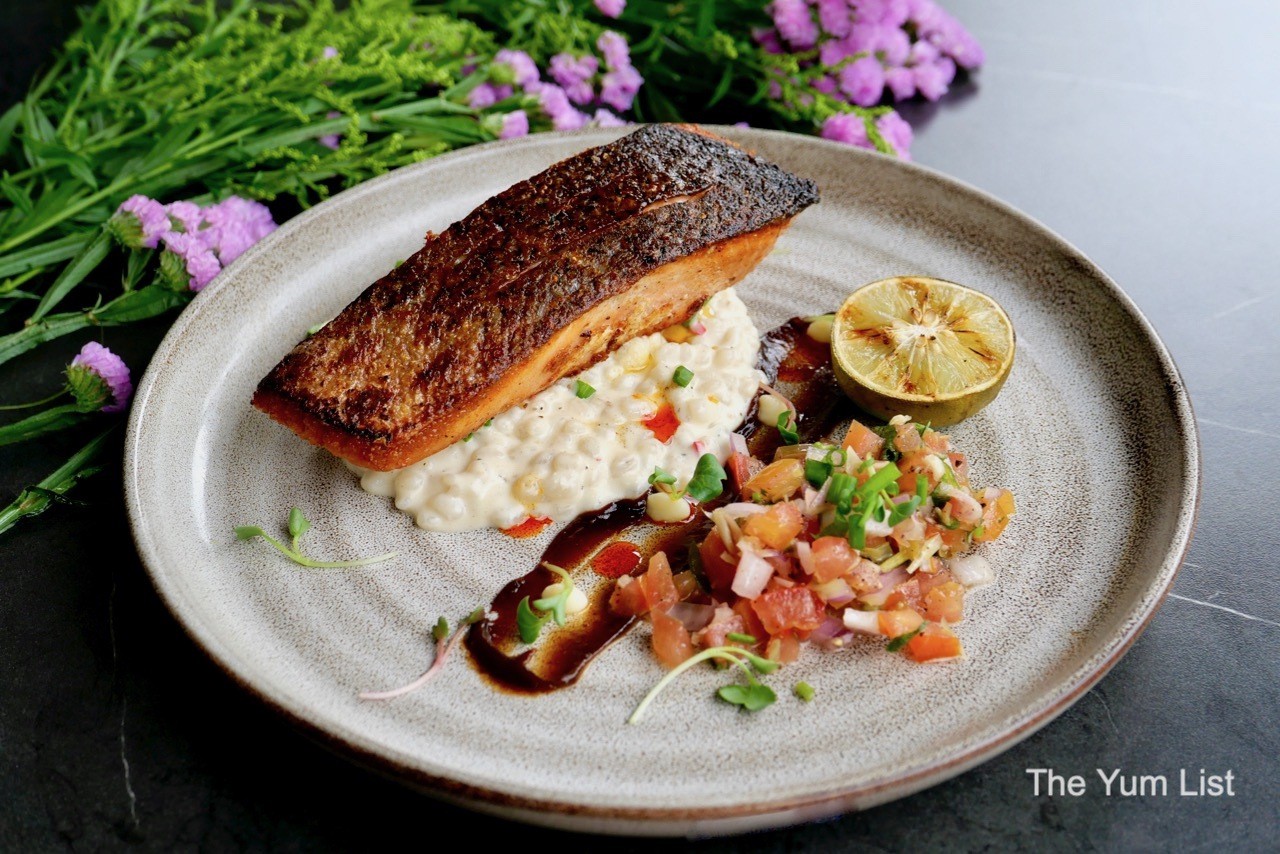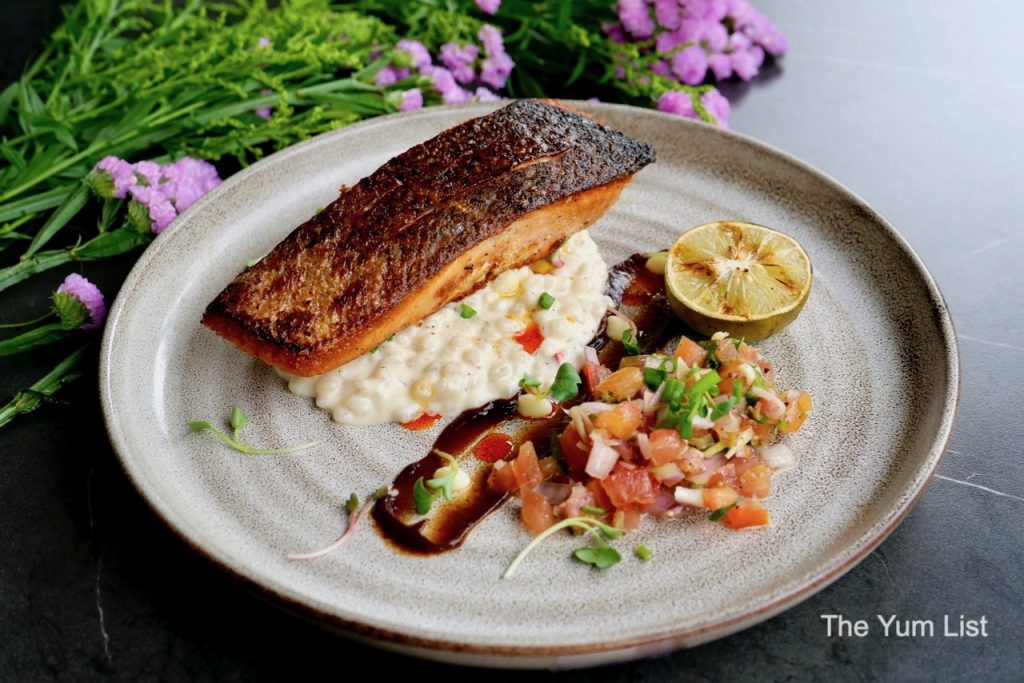 Halibut is absolutely my favourite fish, and hailing from Spain, this is rarely seen on Malaysian menus. Naturally, it's my first choice. Tandoori Halibut Fillet (RM 46) is served with creative raita, ribbons of cucumber coated in yoghurt and mint, and accompanied by tiny pearls of potato puree. The fish is so beautiful and fresh. An incredibly gingery tandoori paste is carefully smeared over the fish and served with an additional side-portion.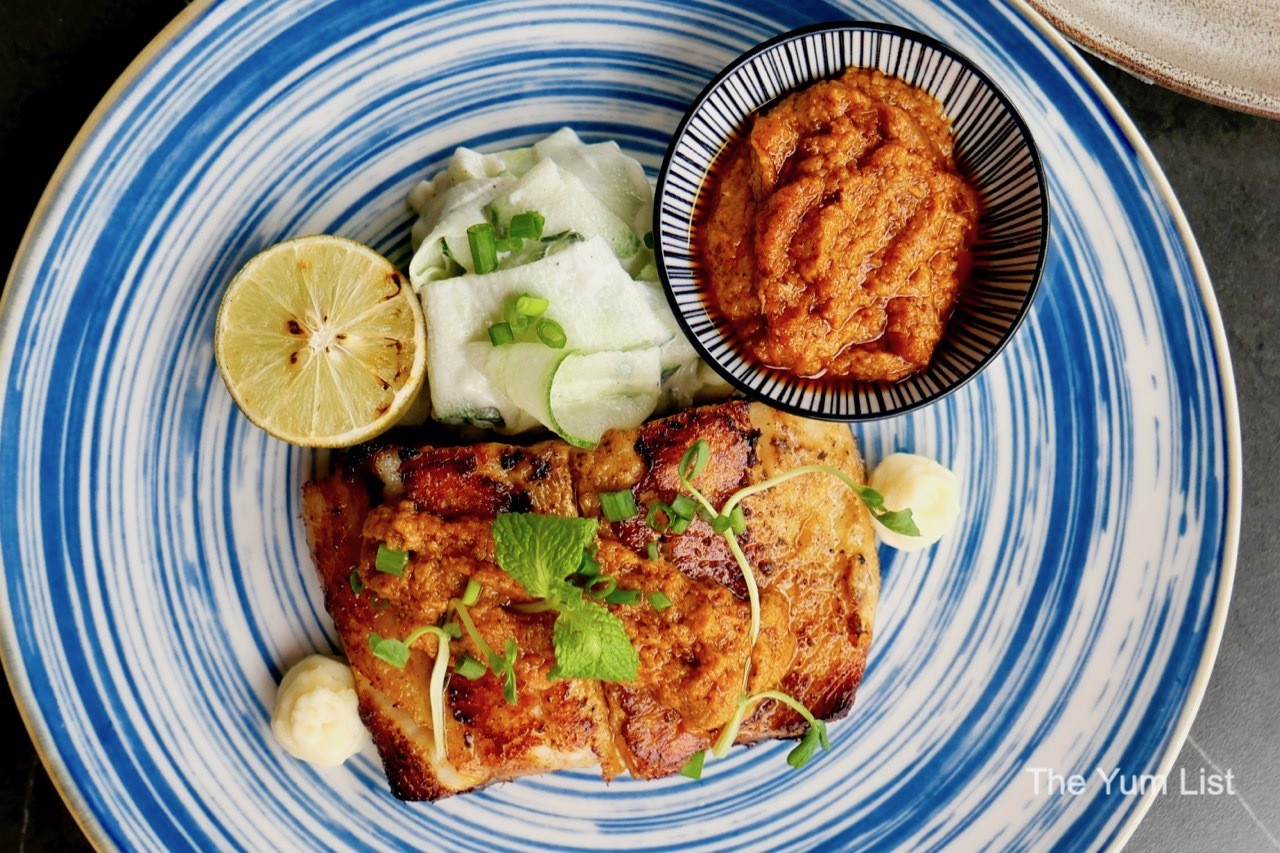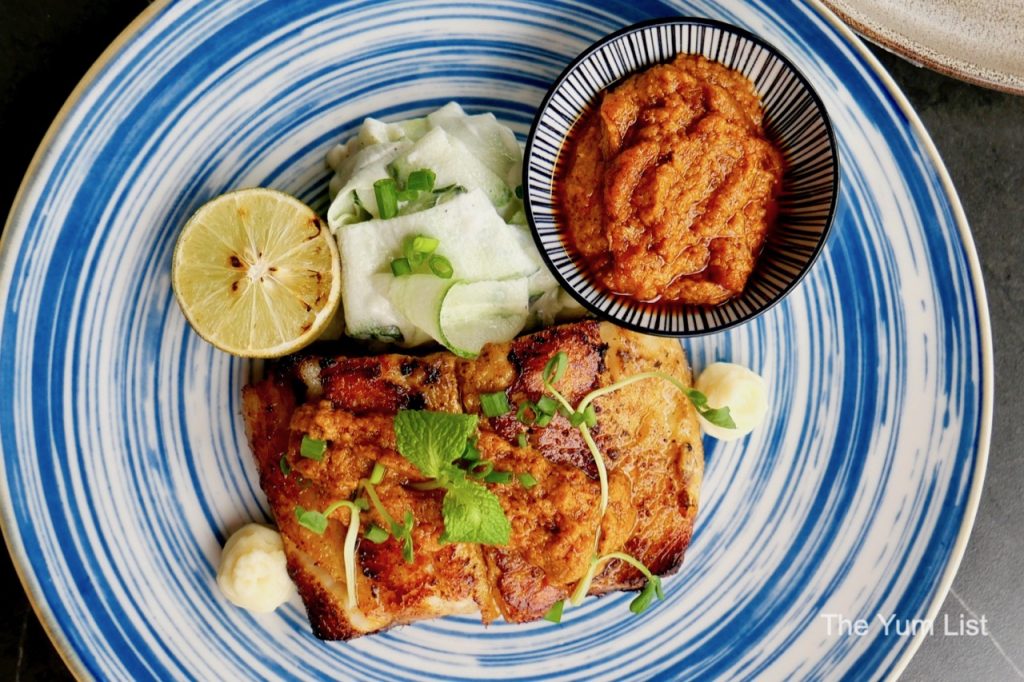 We follow this with Prawn Barley Risotto (RM 48) which comes with three luscious prawns served atop an intense bisque-infused barley risotto. Our dining mate, Maggie, an avid avoider of barley, is happy to dive in. So delicious are the flavours that she proudly announces that she's going to send a picture to her Mum of her eating her food nemesis.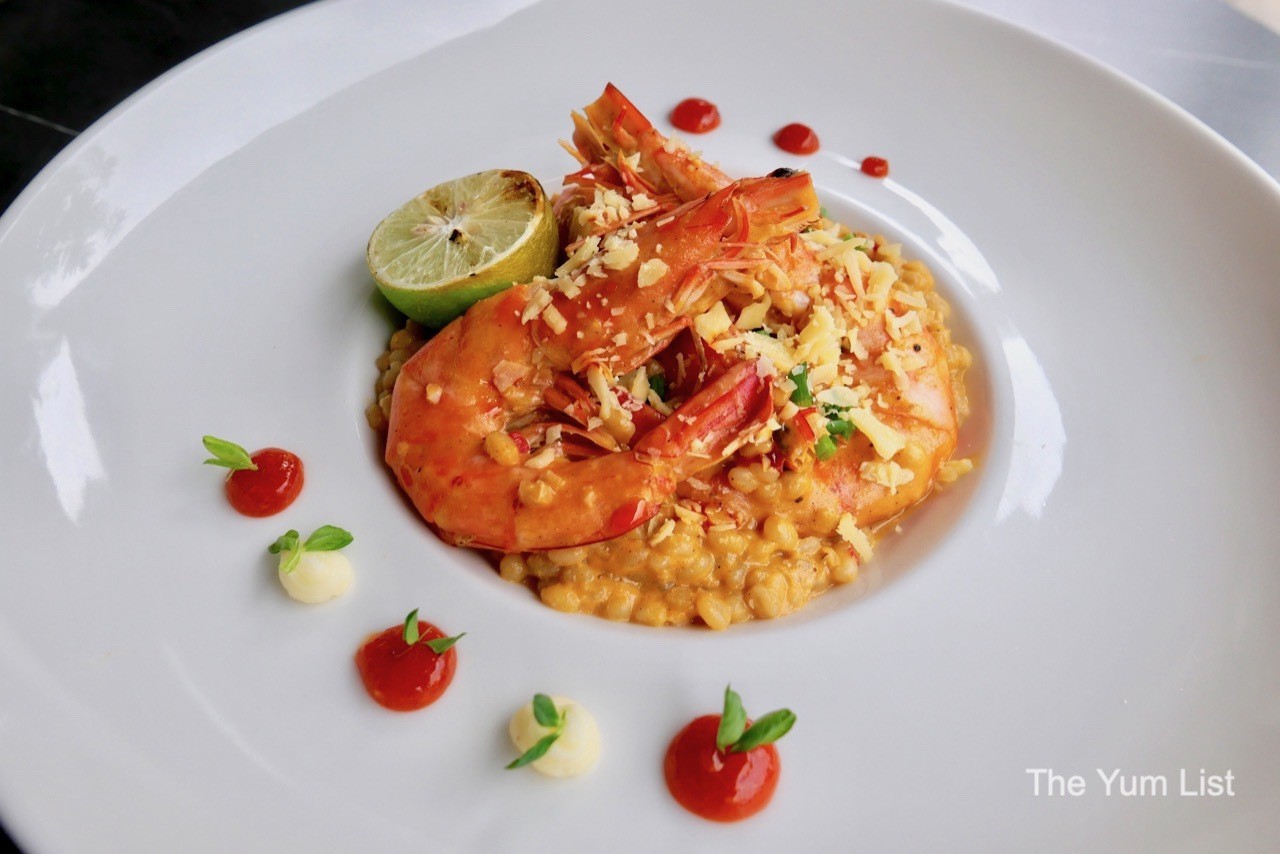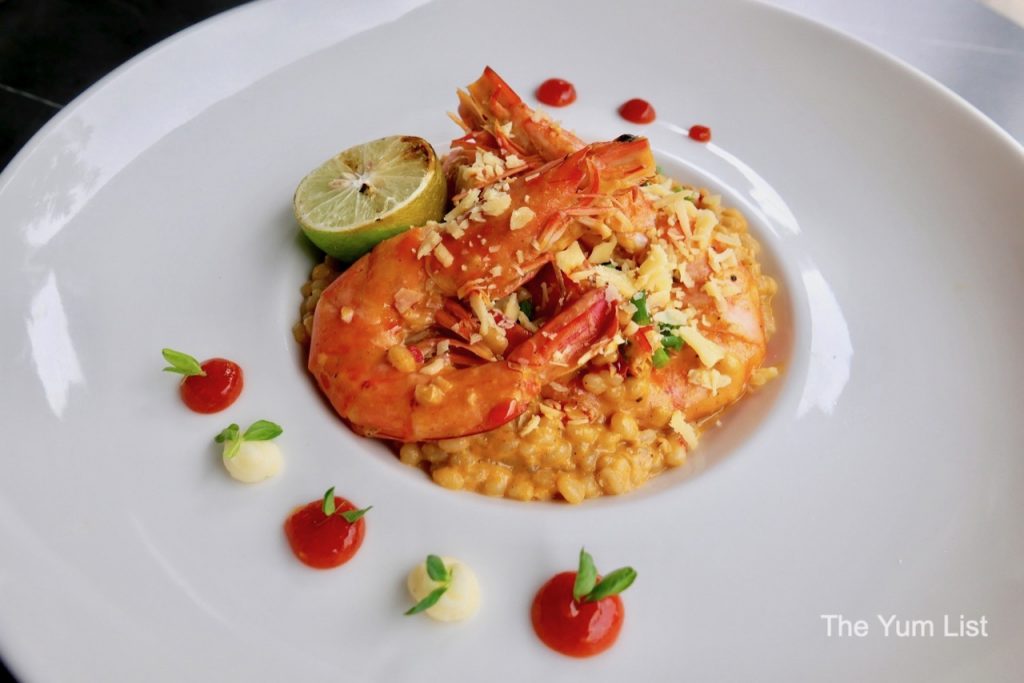 The Bigwigs
As wonderful as it is getting stuck into crustaceans, the effort to retrieve the flesh is sometimes too great to warrant the order. But fear not, at Pier 12 Seafood Tavern, along with your clawed friends, comes your very own crab concierge! A what?! A crab concierge! Yep, whilst the crab glares at us from the assiette, expertly skilled Anowar, gussied up in gloves, deals with the messy job of cracking, peeling, extracting and serving the delicious meat to us. Our delicate fingers and manicures remain perfectly clean. Mud Crab (market price today is RM 20 per 100g) from Indonesia is served with chilli, garlic and soy. The accompanying mantou has a paper-thing crisp edge and fluffy middle. They're ideal mopping up the sauce from today's crab, weighing in at a healthy 500g.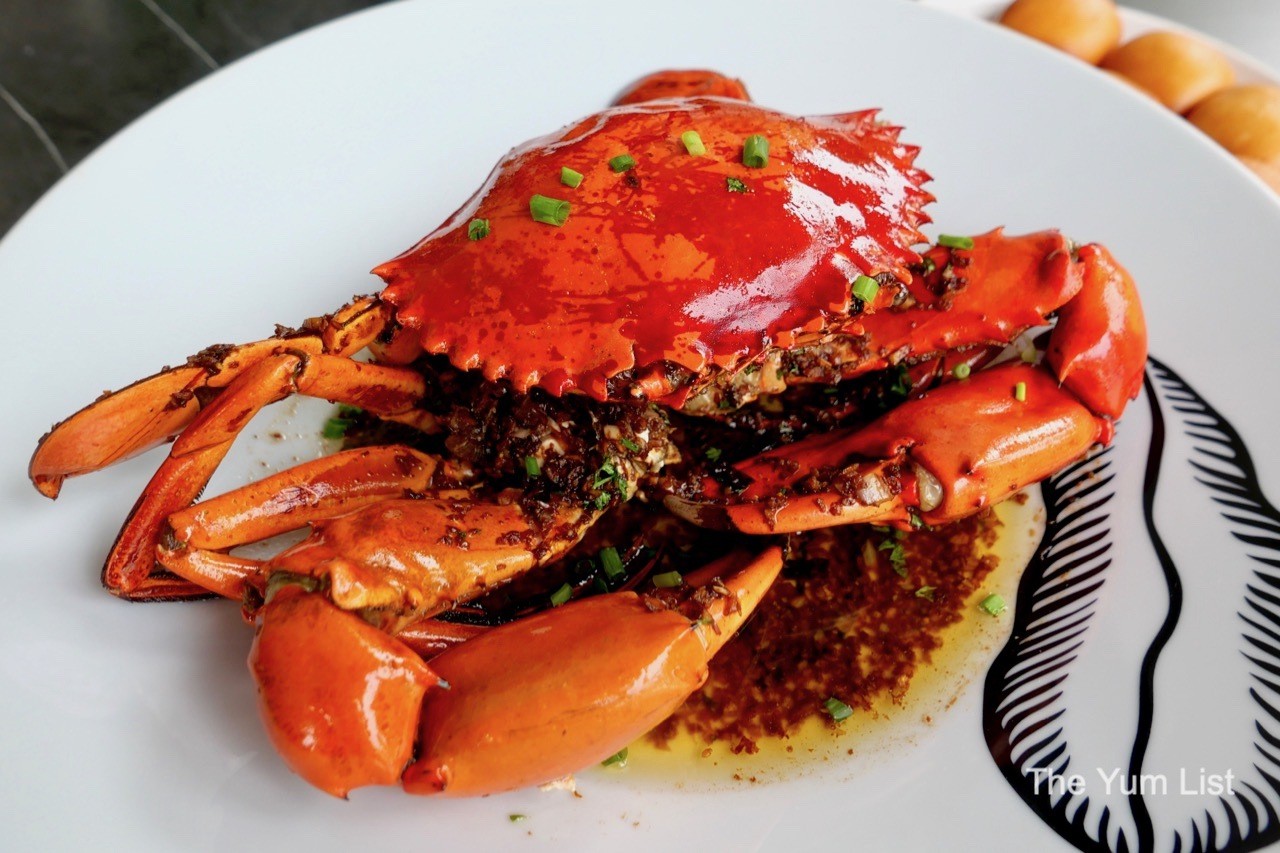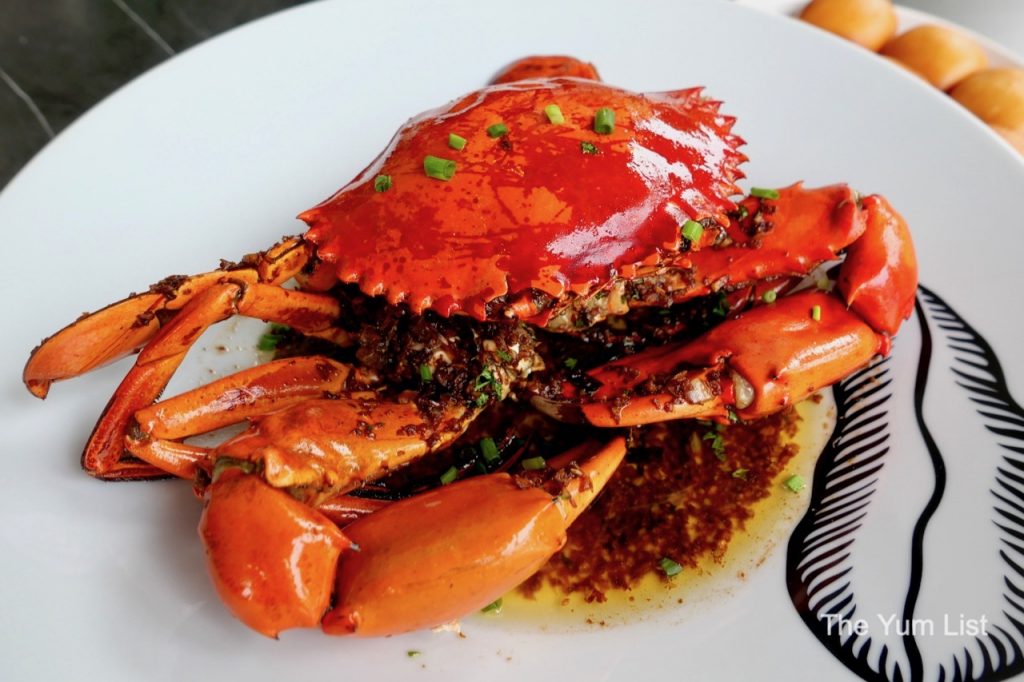 Lobster Thermidor (market price today – RM 26 per 100g) is the last of our indulgences. Shipped in from Canada, our leggy shellfish weighs a hefty 600g. Topped with lashings of cheese, if there were a single, tiny space in our bellies, this more than adequately fills it. So much for leaving room for my dinner! Again, the lobster is creamy, juicy and tender and fit for a king.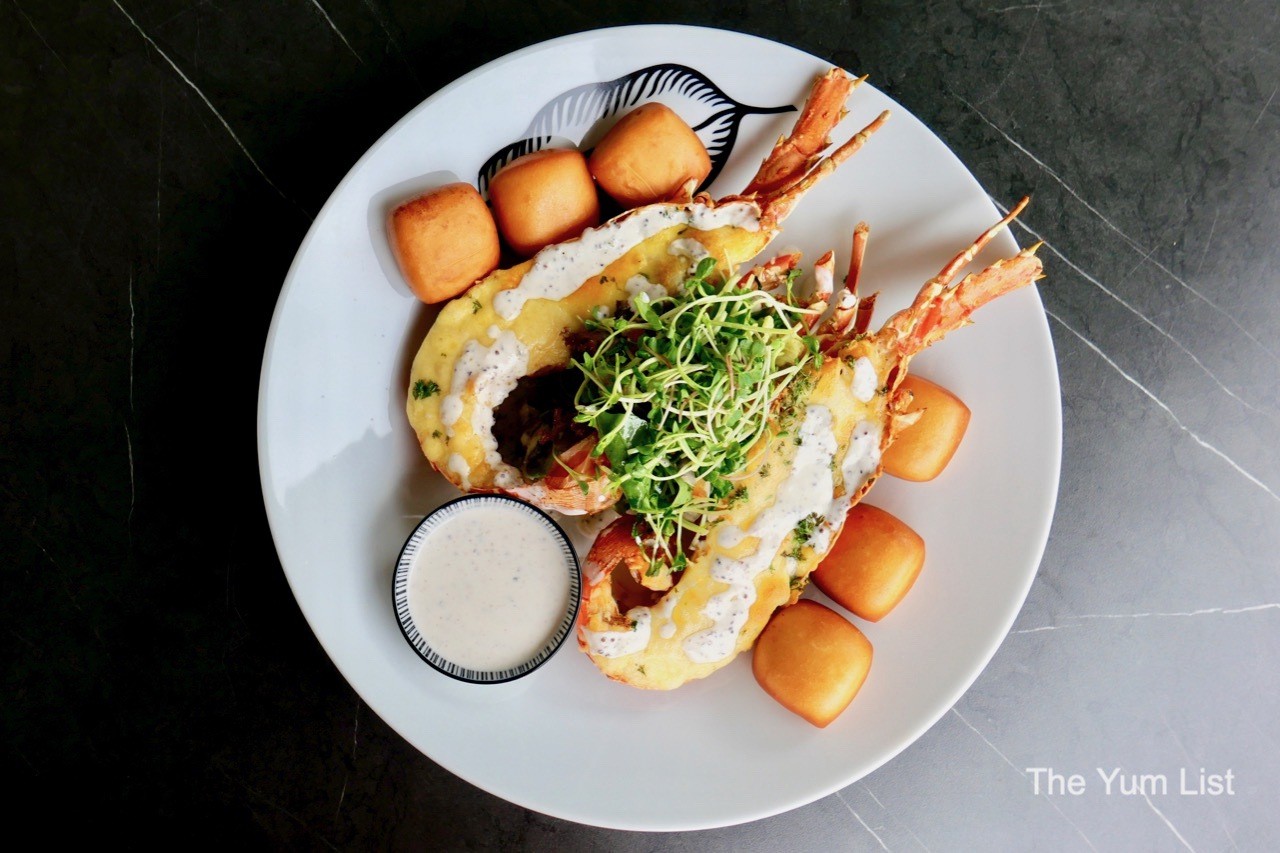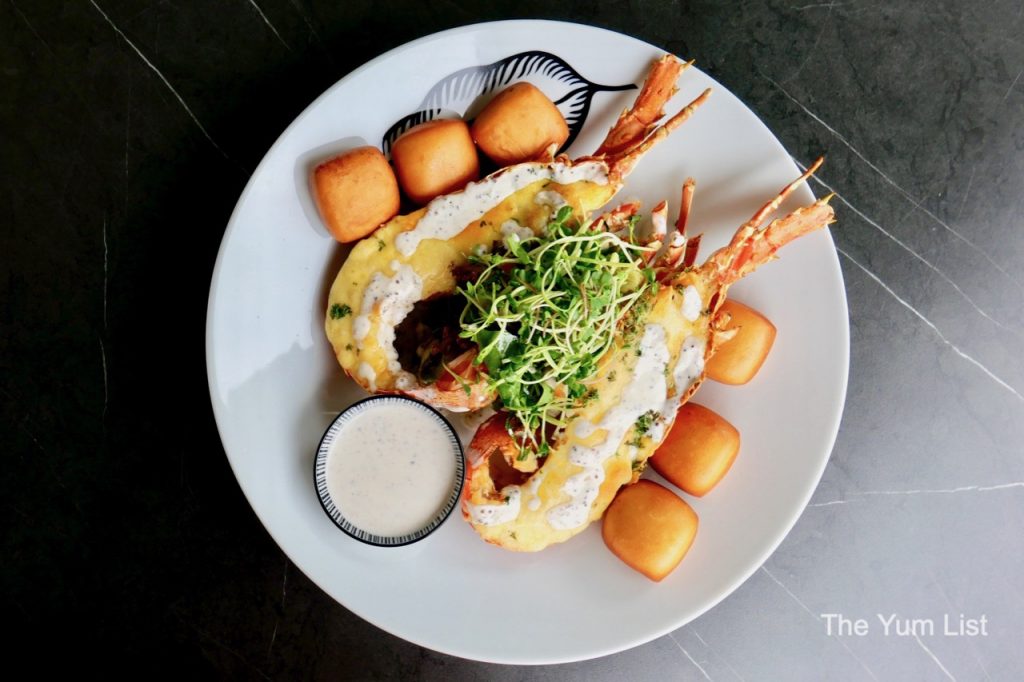 More Wine Please
To pair with the shellfish, we opt for the second French wine, Maison Delas, Vin du Pays d'Oc Blanc, Viognier (RM 170). Produced in the Languedoc-Roussillon region, the wine has a bright, golden hue. Stone fruits dominate the nose, but there's also some citrus. It's smooth and fresh in the mouth, with sufficient acidity to cut through the rich sauces.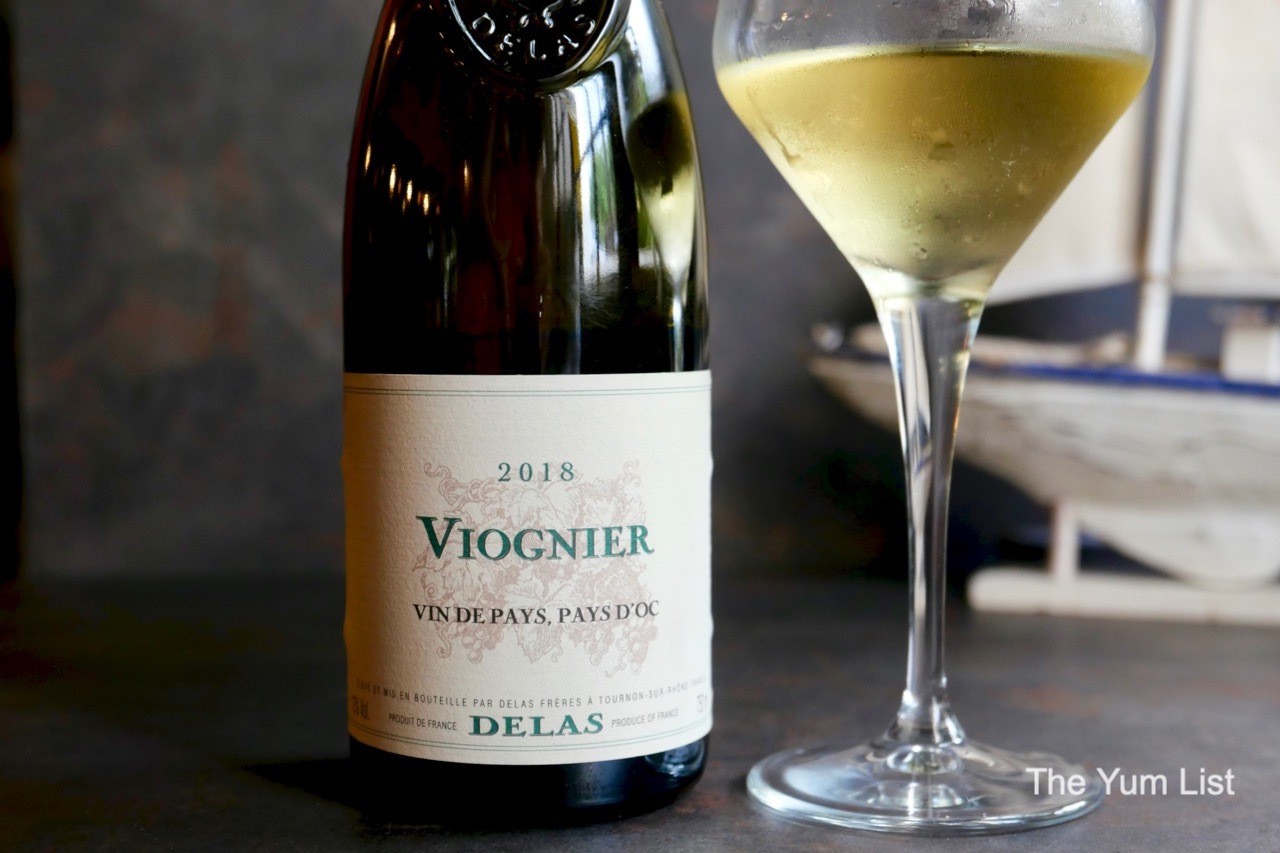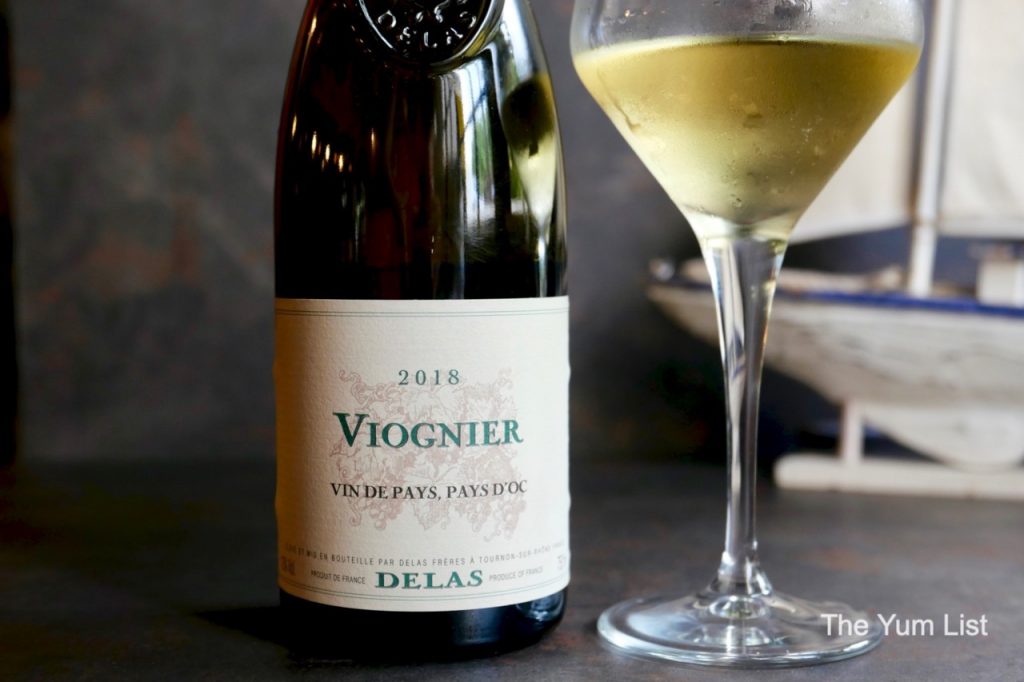 Service
We've had exceptional service today and felt like royalty with our own crab concierge. However, and coincidentally, a friend also recently visited with her two children on a separate occasion. She remarked on how fantastic the staff were with her children. In addition to the food itself, she claims she would return for the warm service alone.
Pier 12 Seafood Tavern Review
Our overall experience was gratifying. The food execution was on point, the portions ample, and the staff attentive. Pier 12 Seafood Tavern would be perfect for the upcoming Good Friday or anytime you fancy some fantastic seafood in an attractive setting.
Reasons to visit Pier 12 Seafood Tavern: attractive nautical-themed setting; high-quality seafood skillfully prepared; wonderfully attentive staff; great view of the KL Tower; don't leave without trying the clams, coriander salad and halibut.
Pier 12 Seafood Tavern @ Old Malaya
12, Lorong Raja Chulan,
50200 Kuala Lumpur, Malaysia
https://www.facebook.com/pier12oldmalaya/
+60 3 2078 5548
Pier 12 Seafood Tavern Opening Hours
Daily from 5 pm
Be sure to check the latest updates on times as per the latest SOPs.
Find more seafood restaurants in KL here and stay up-to-date with the latest gourmet and travel recommendations for Malaysia here and here.