DinnerDate Malaysia
Monica Tindall
DinnerDate is the latest themed experiential private dining experience in Kuala Lumpur. Hosted in converted hotel rooms, it offers diners a unique evening out where you get the whole "restaurant" to yourself. The first hotel partner teaming up with DinnerDate is Element Kuala Lumpur. It's here where we spend a Friday evening trying out the new concept.
DinnerDate Malaysia – Themed Private Dining Experience KL
We arrive at the 40th floor of Element Kuala Lumpur for check-in. We are greeted with a cocktail at the bar and then escorted to our "Colourful Dreams" room by our gracious host, Ulan. There are three themes to choose from; Colourful Dreams, Mediterranean Memories and Tropical Summer. With only three rooms, and two seatings (6 pm and 8 pm), only six couples can be catered to per night. Our room is filled with bouquets of artificial flowers in all the shades of the rainbow. There's a unicorn laying atop a fluffy pink rug and pillows to match. A garden chair is backed with arches in multiple colours with flashing tea lights adding ambience – an ideal spot for cheesy photo ops.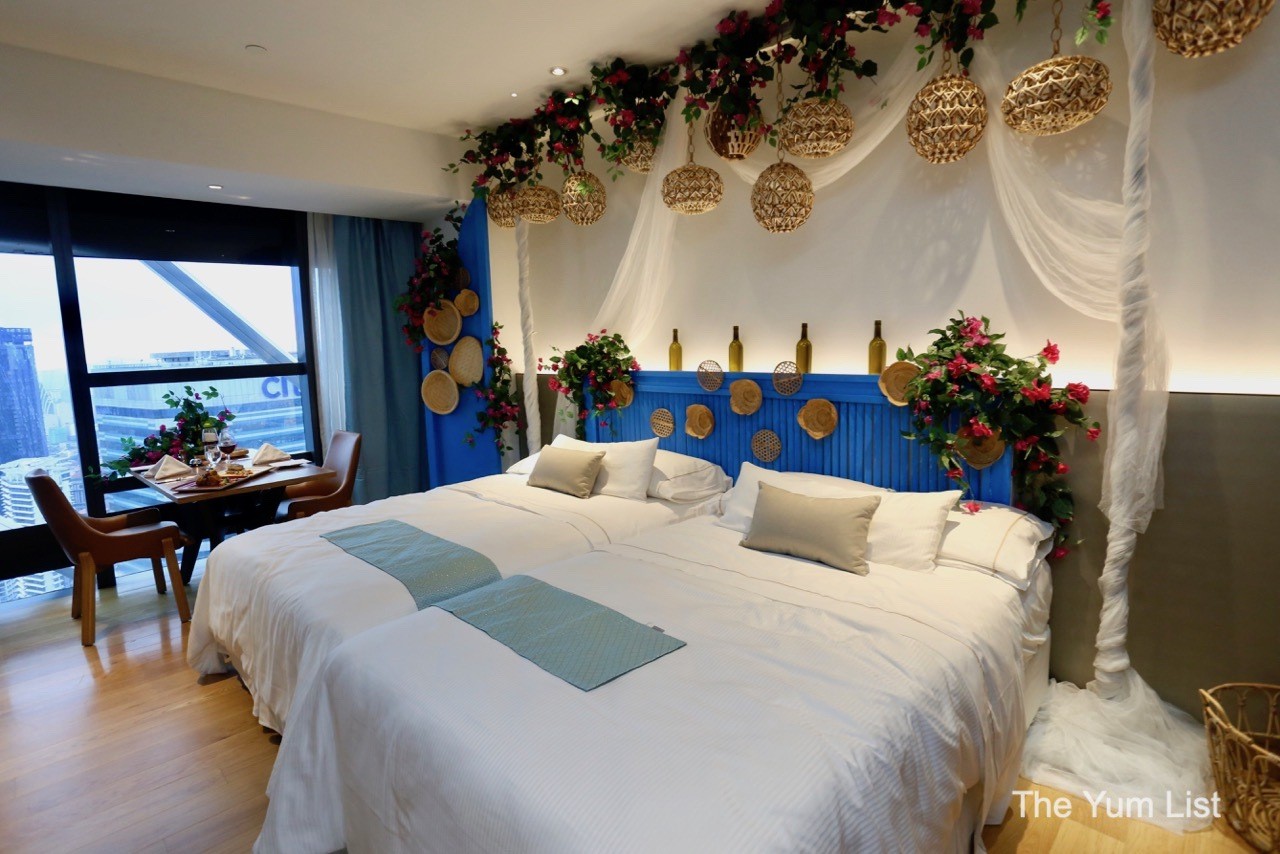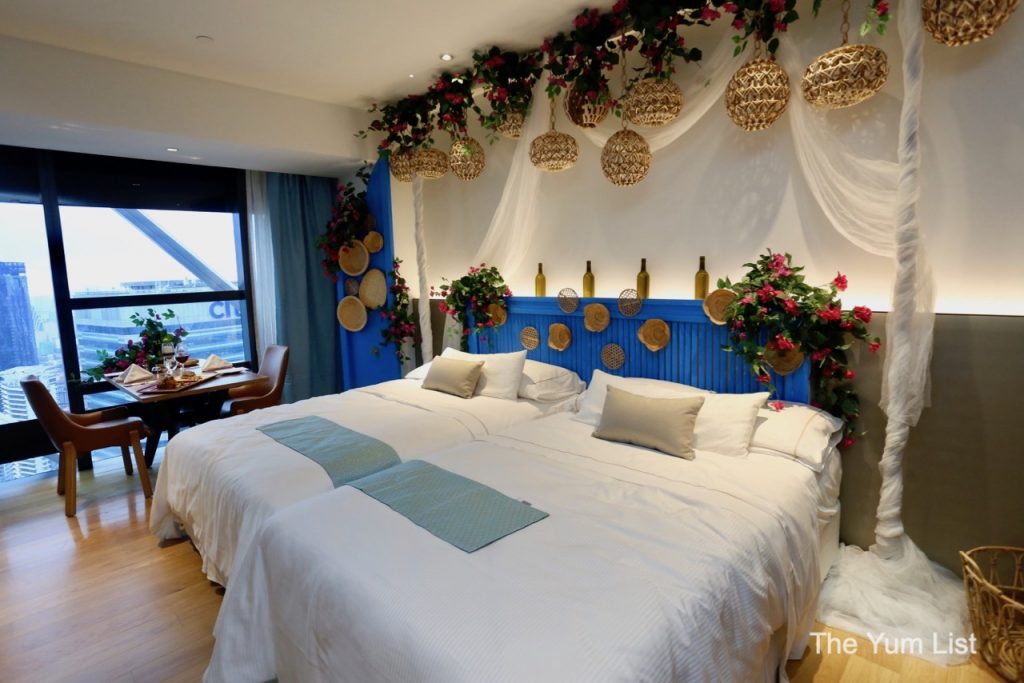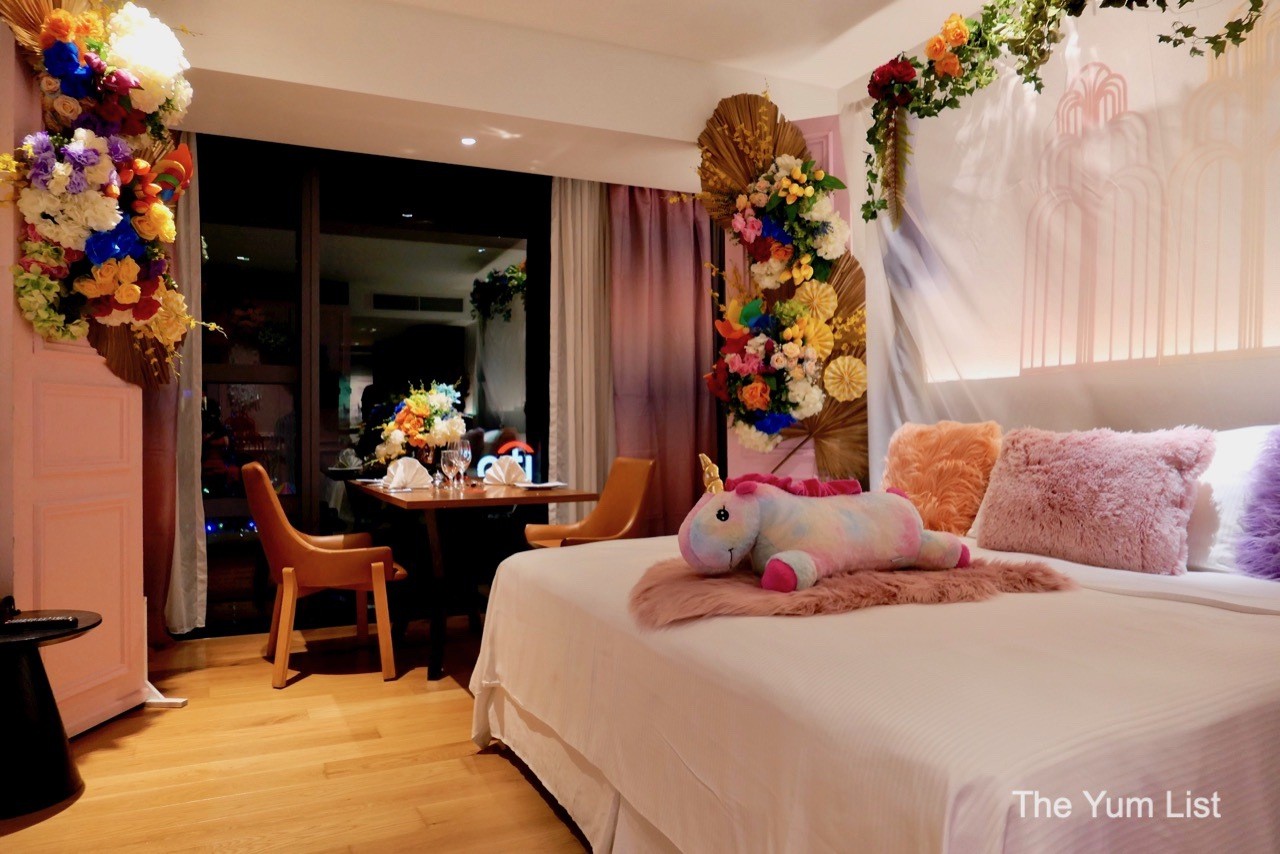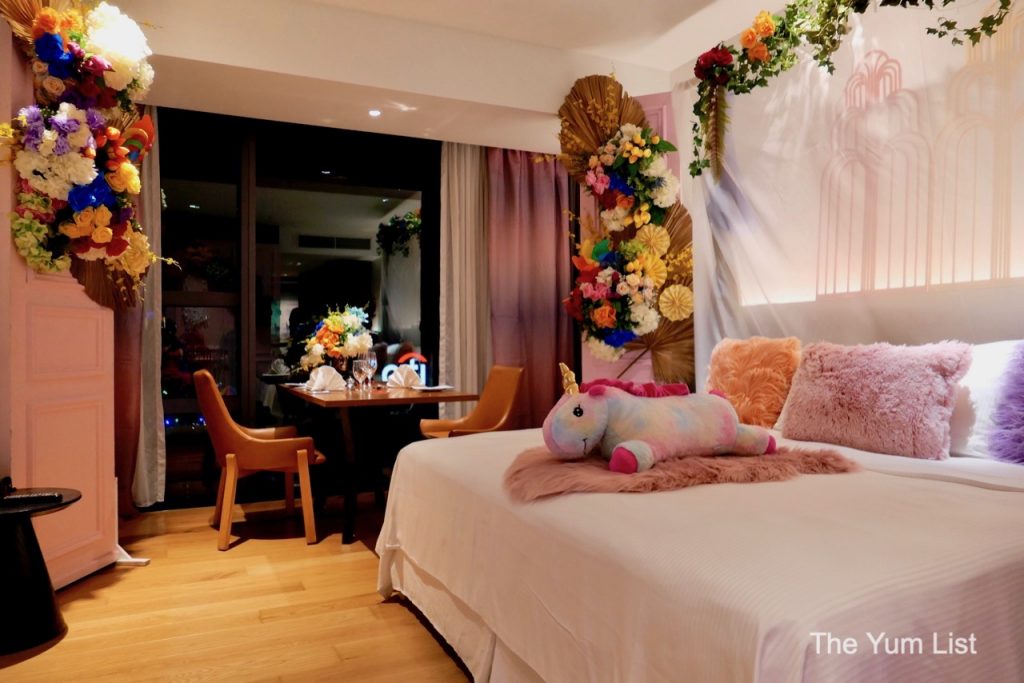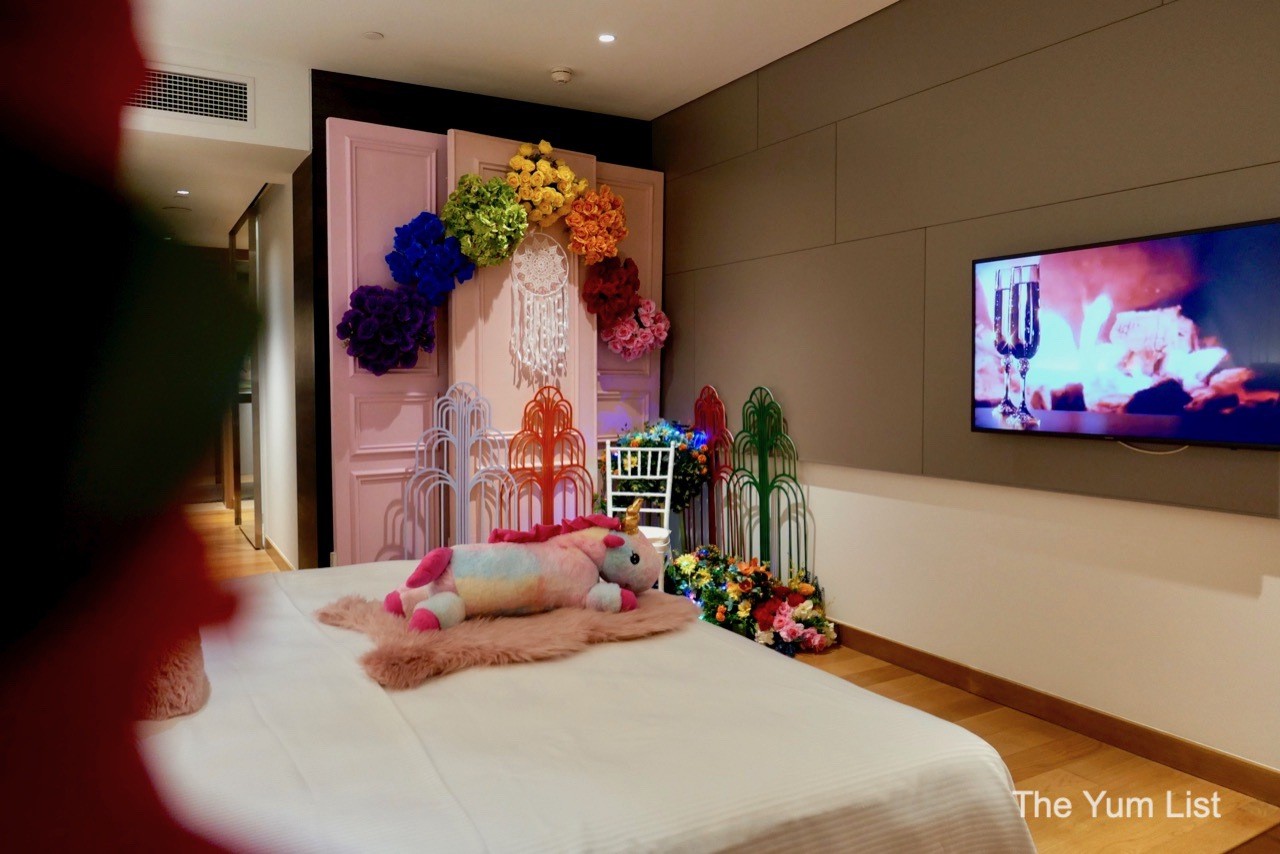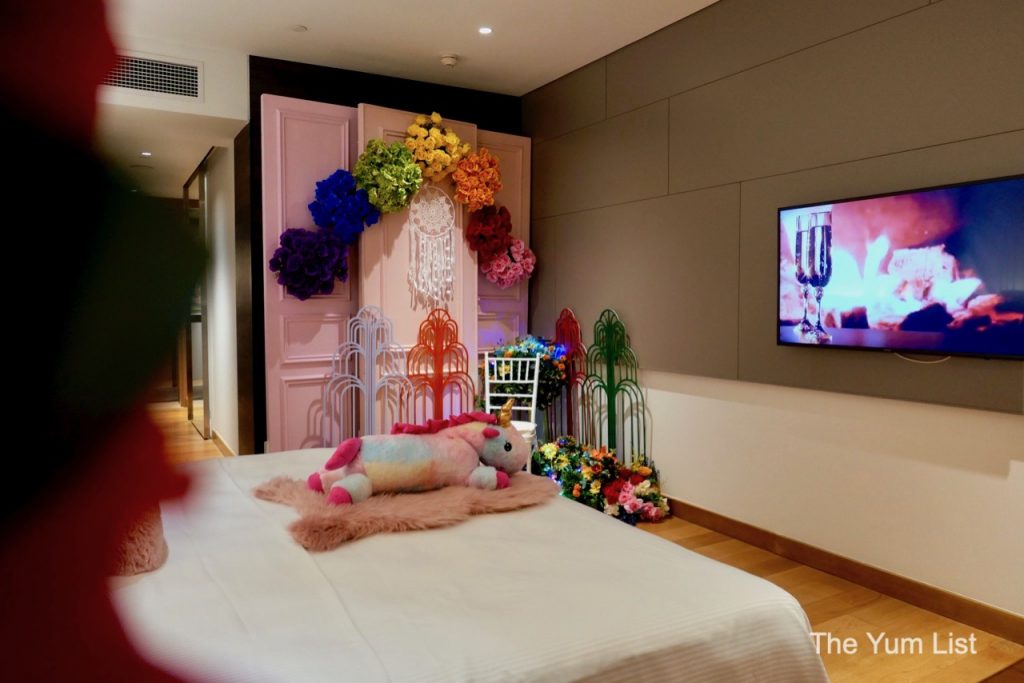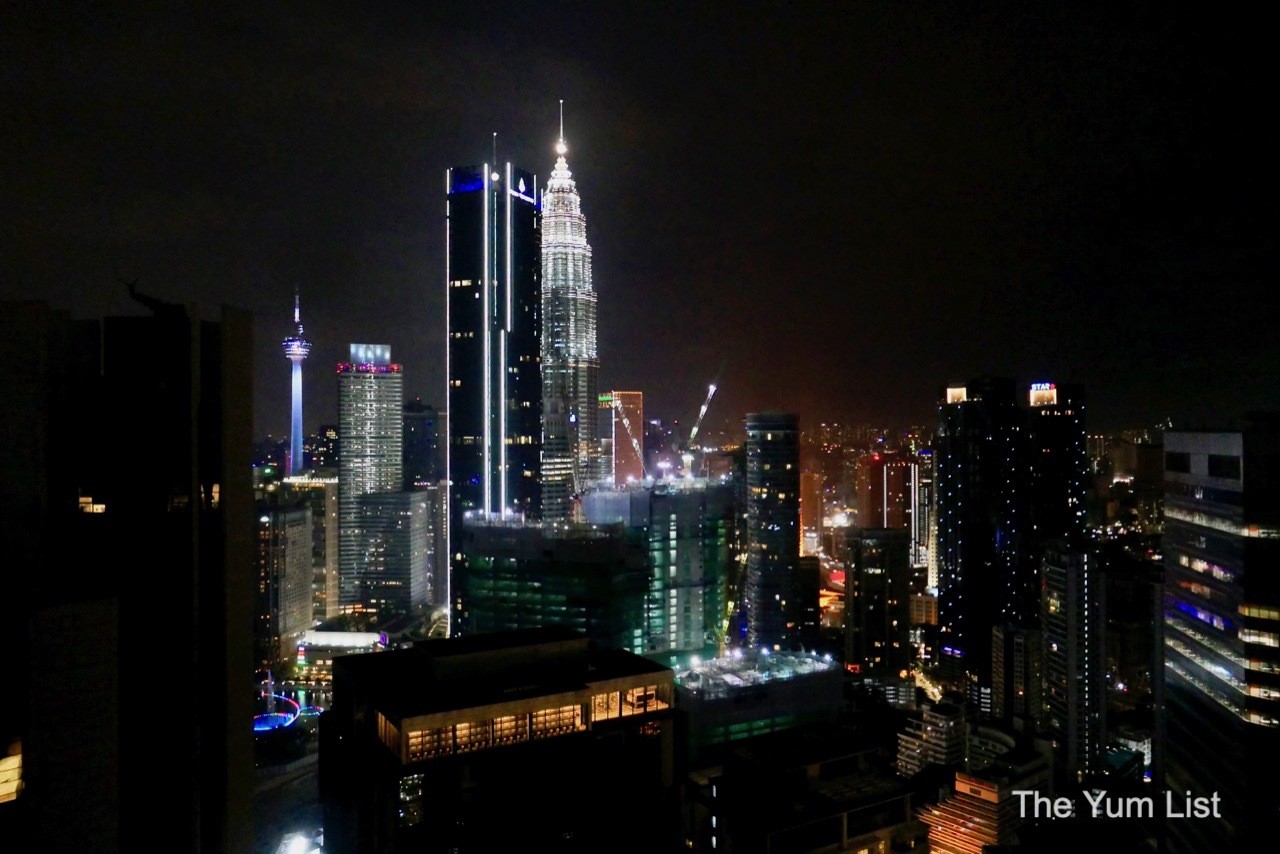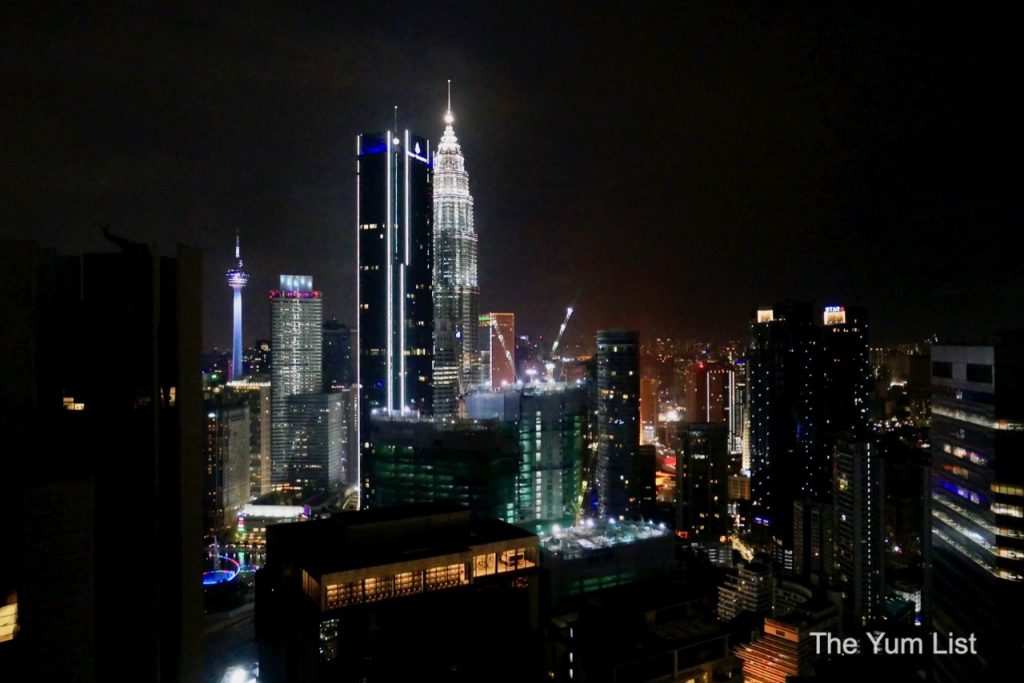 Flirt
Photos snapped, we take a seat at the table set up by the window, which is also vibrant with plastic blooms. Ulan pours our wine, confirms our main orders and leaves us for a few moments to settle while he heads off to pick up our starters.
There's a pack of "Flirt" cards on the table inviting conversation and a good few laughs. As we turn over each one, we find innocent questions such as, "What scent do you like your partner to wear?" to some that make my cheeks blush. I comment no further so as not to spoil the surprise.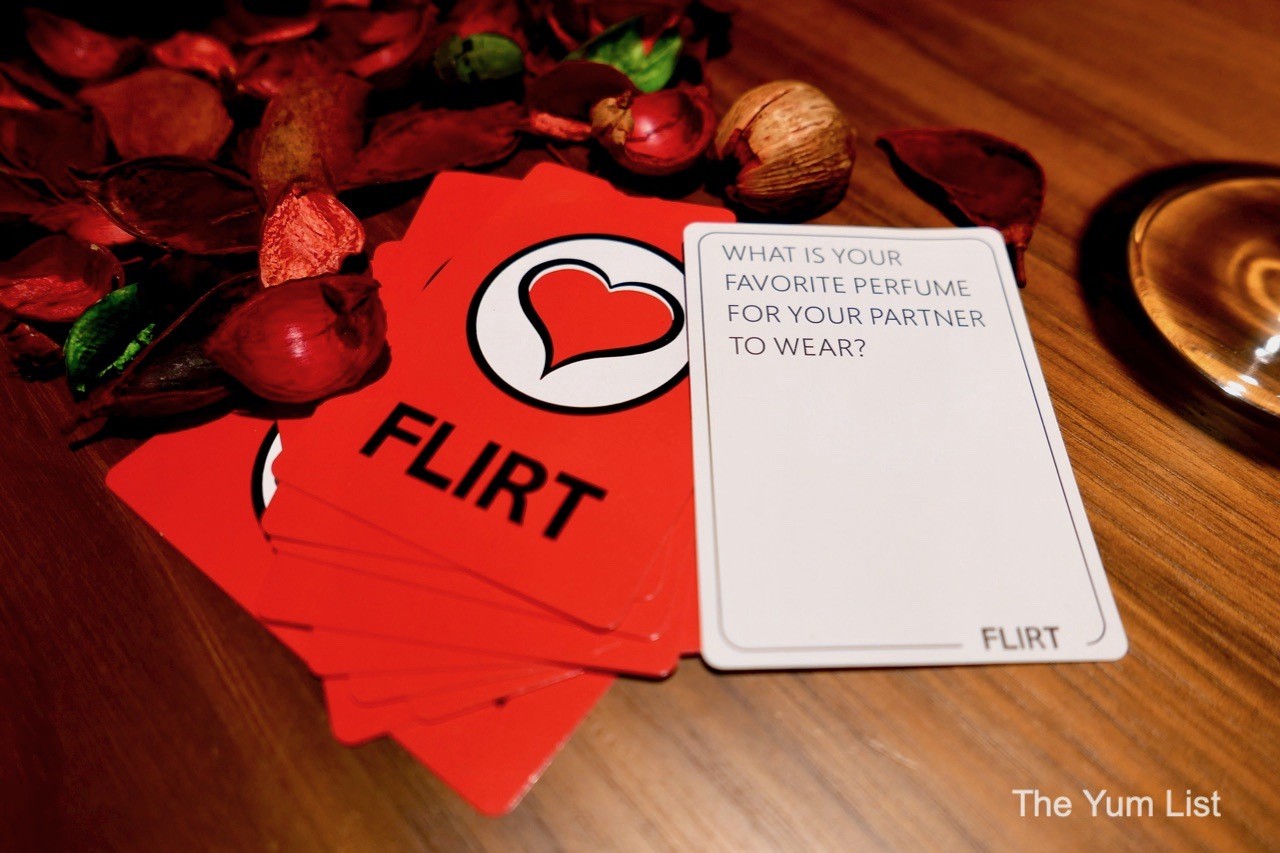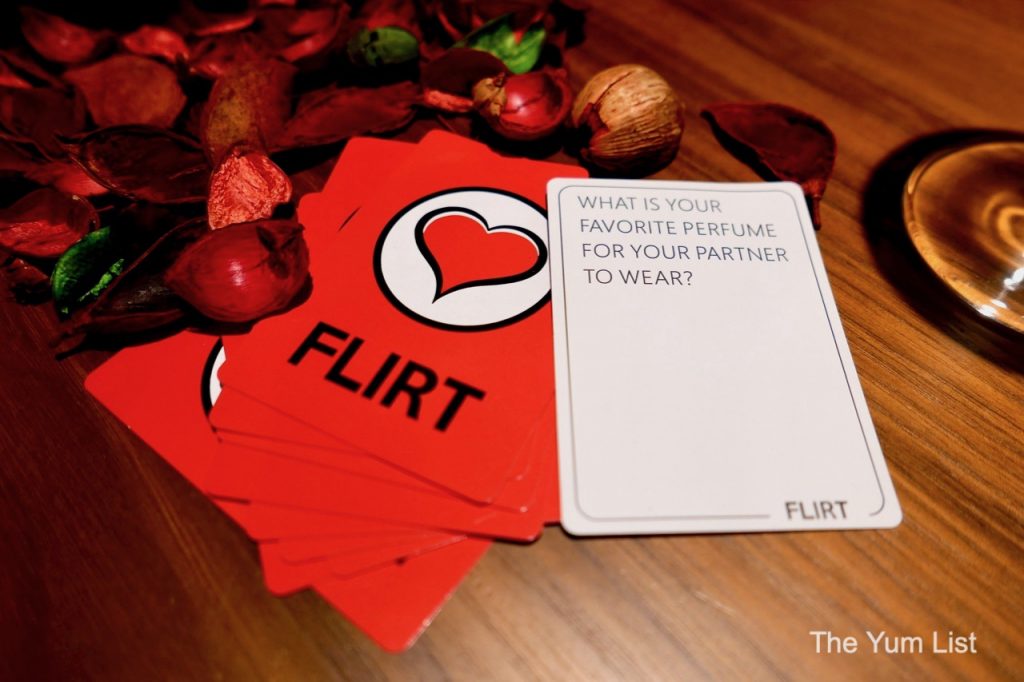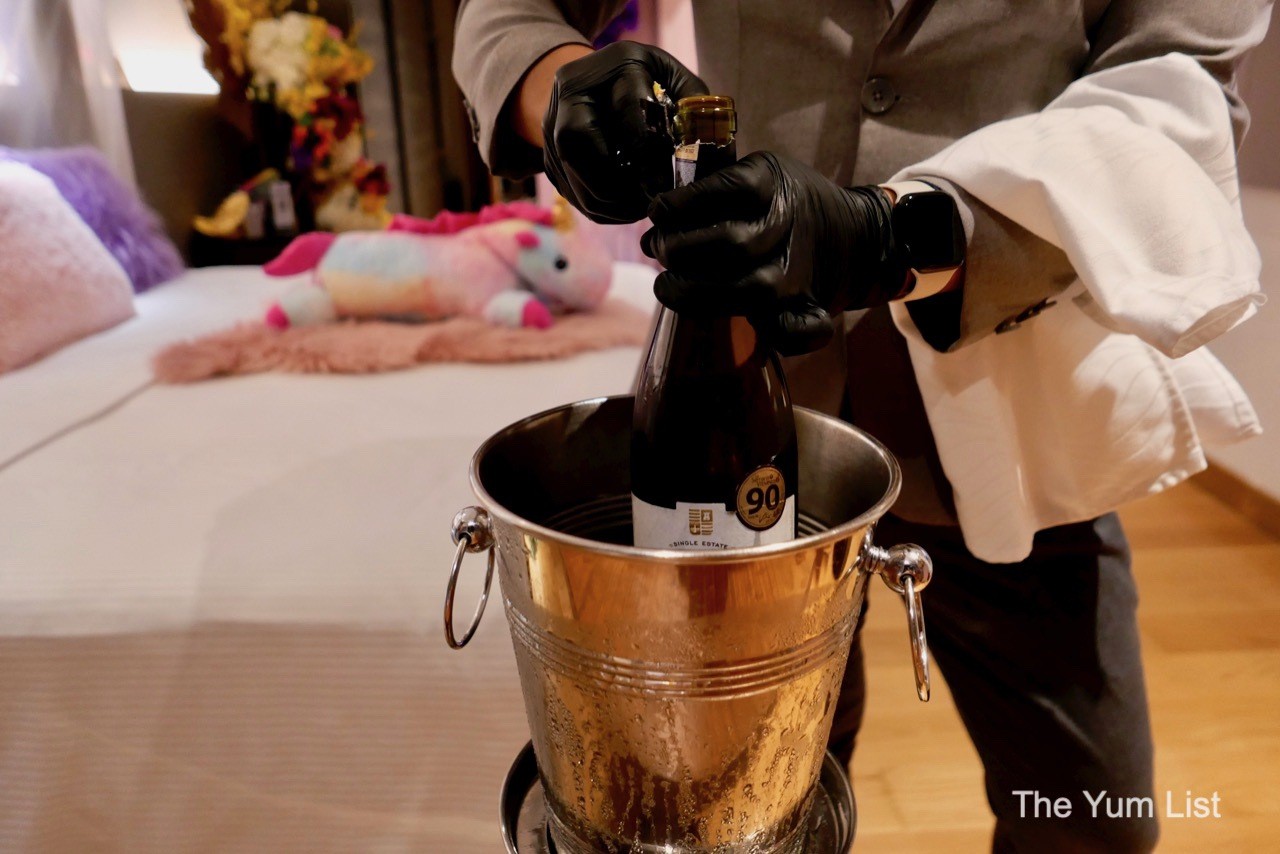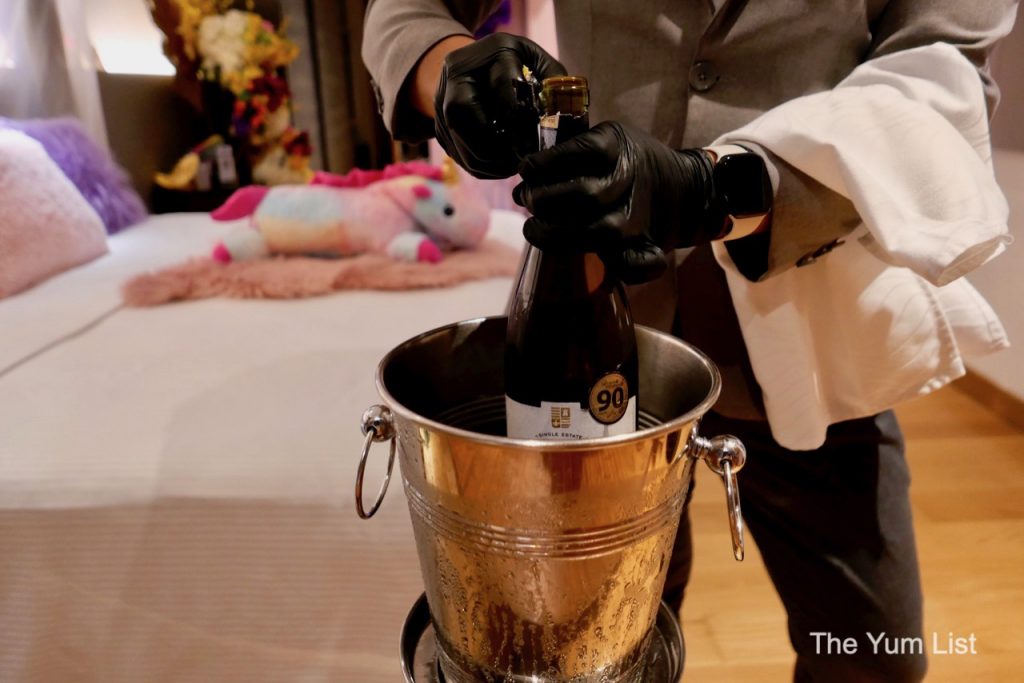 Appetizer
Ulan returns with our starter of Norwegian Smoked Salmon Pinwheels. Plentiful cream cheese fills rolls of smoked salmon. The smokiness of the fish is complemented by sweet apple carpaccio. Microgreens offer freshness, and fish roe provides little bursts of the sea.
We have a few more sips of wine and giggles with the Flirt cards, and Ulan comes back with the mains.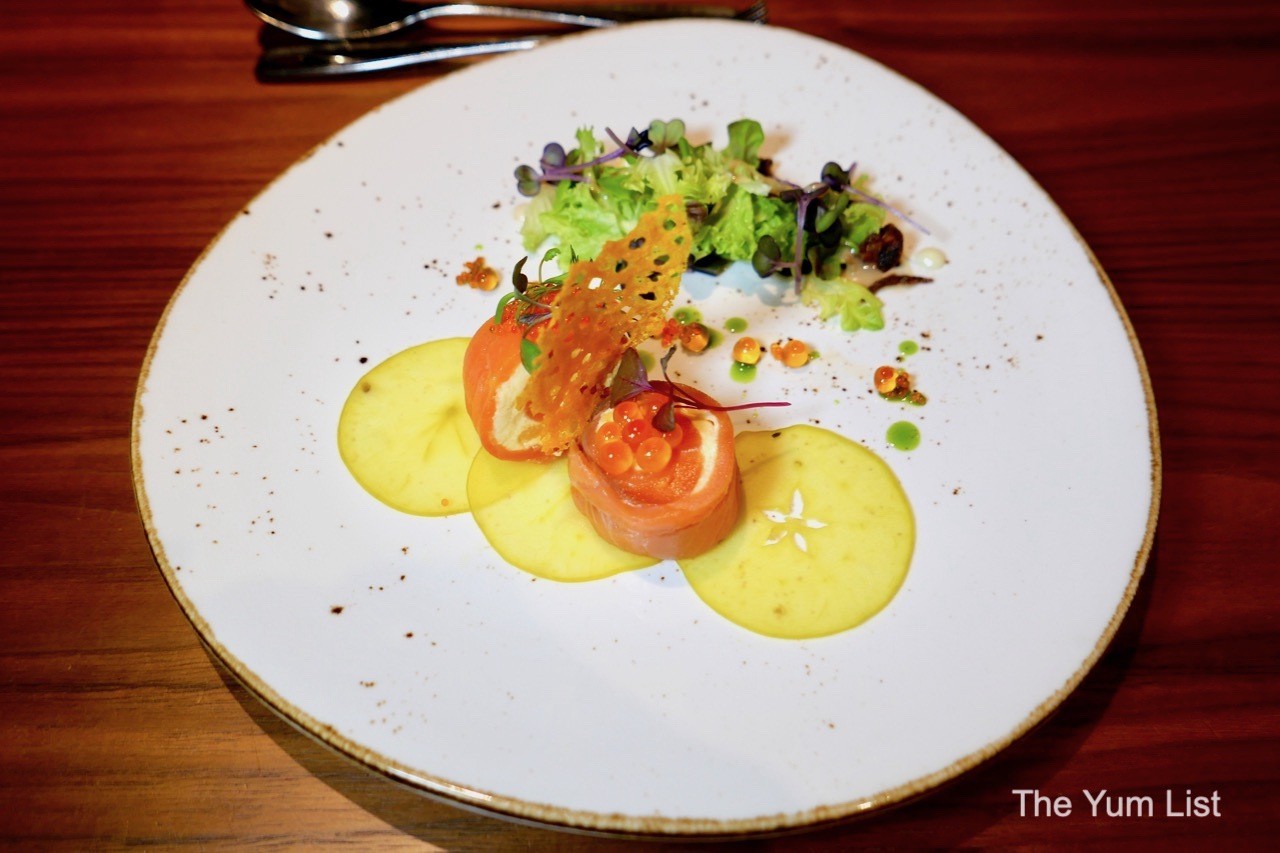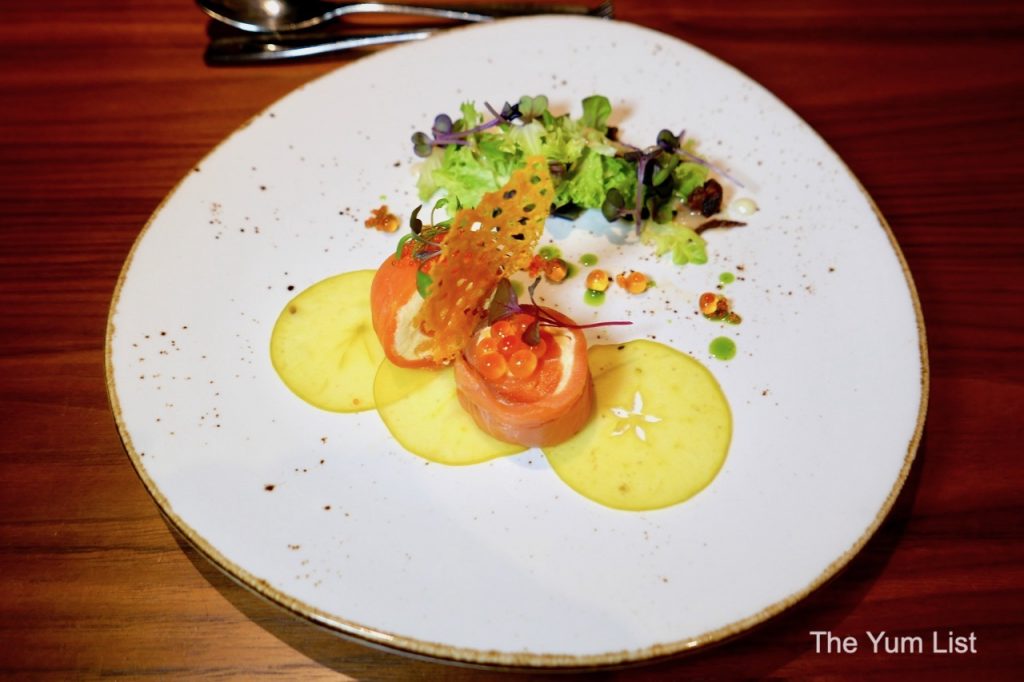 DinnerDate Malaysia – Main Course
Guests have a choice of fish, chicken or beef for the main. We get the Seared Lemon Rosemary Red Mullet and the Thyme Chicken Roulade. Again both dishes are artistically presented – photogenic plates.
The fish comes with butternut pumpkin puree, asparagus, goma mash, and candied tomatoes. While the creamy capers sauce served apart is tasty, we find enough flavour in the main to not need it. The chicken has been sous vide and is wonderfully tender. Potato croquettes, onion relish, eryngii mushrooms and creamy teriyaki sauce are excellent complements.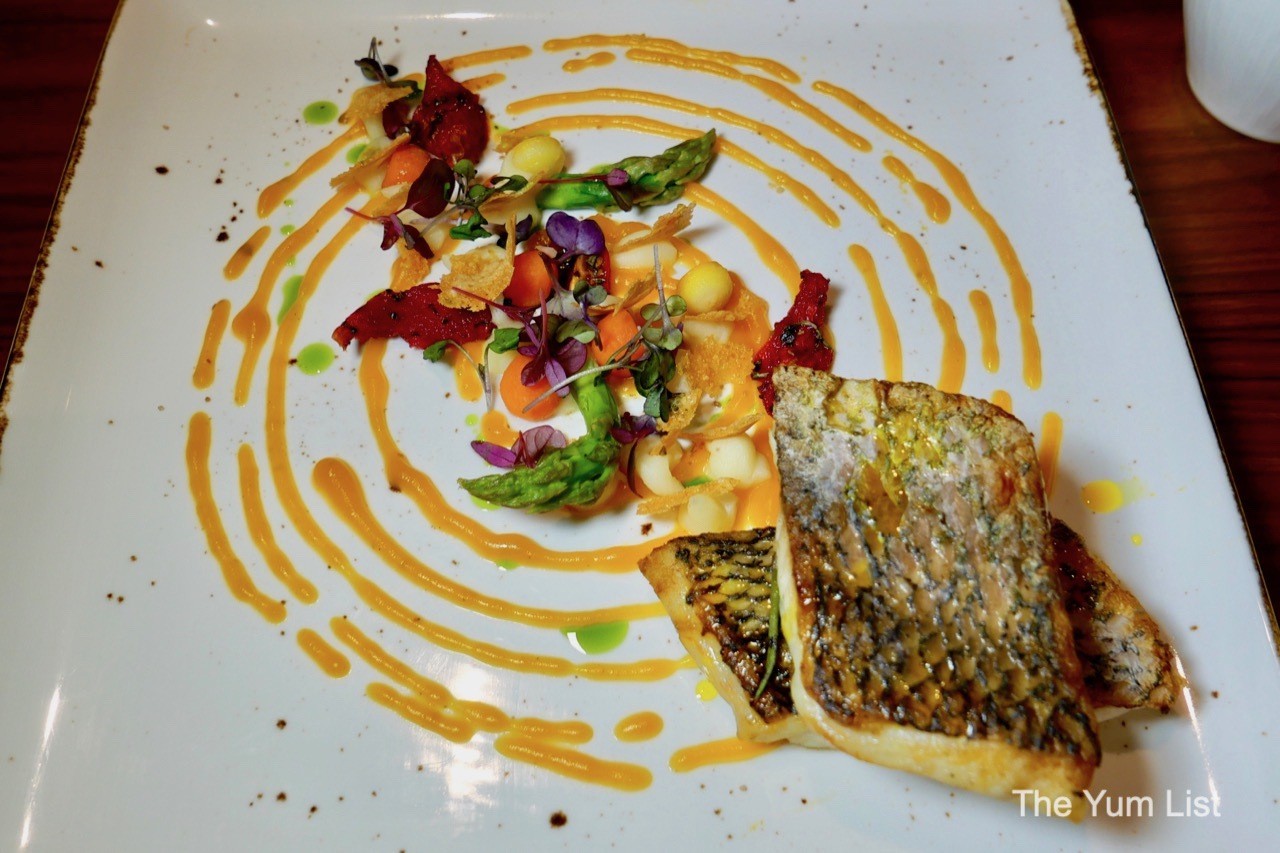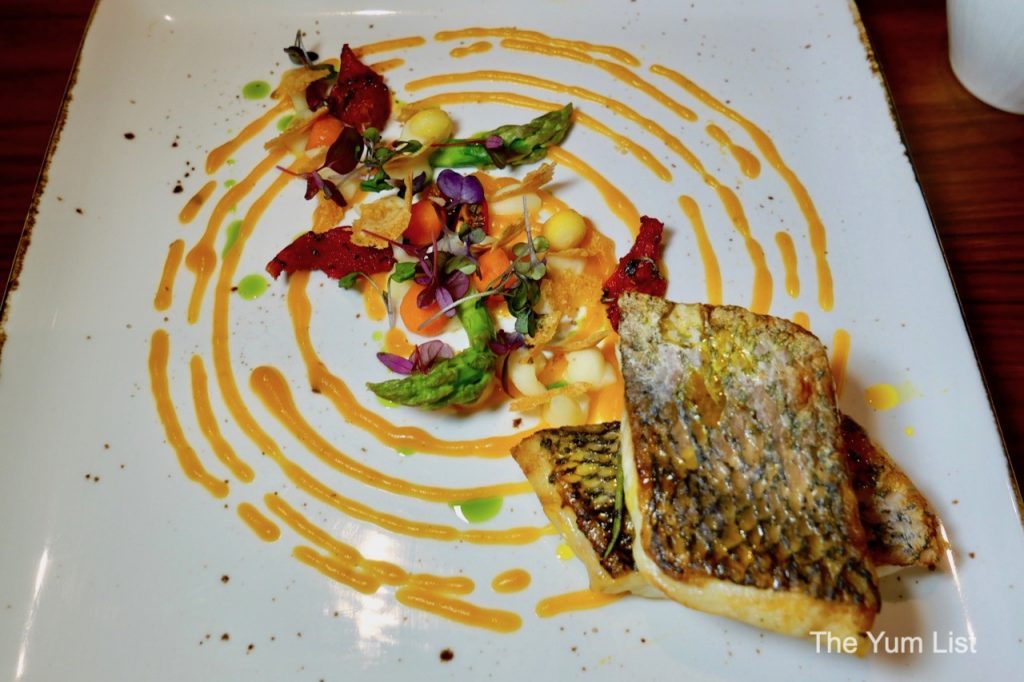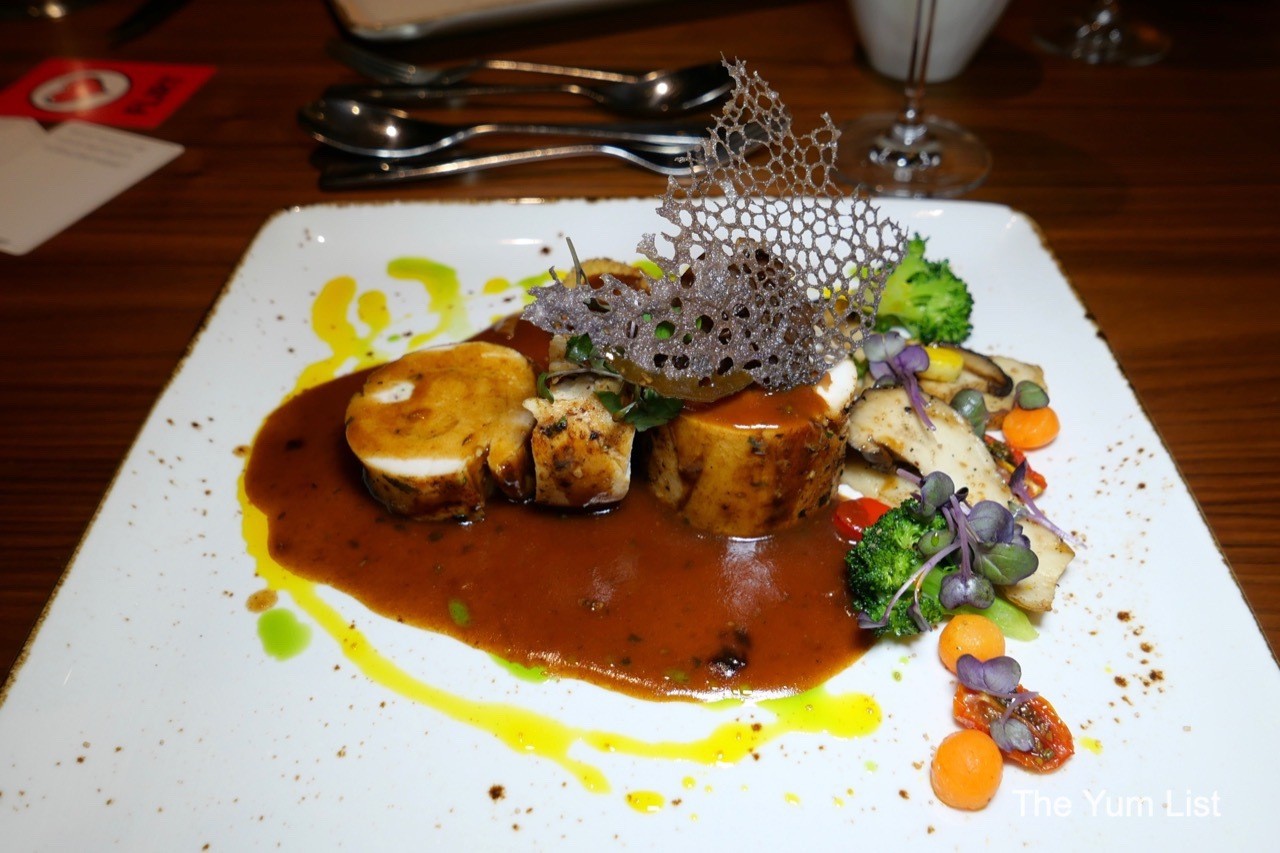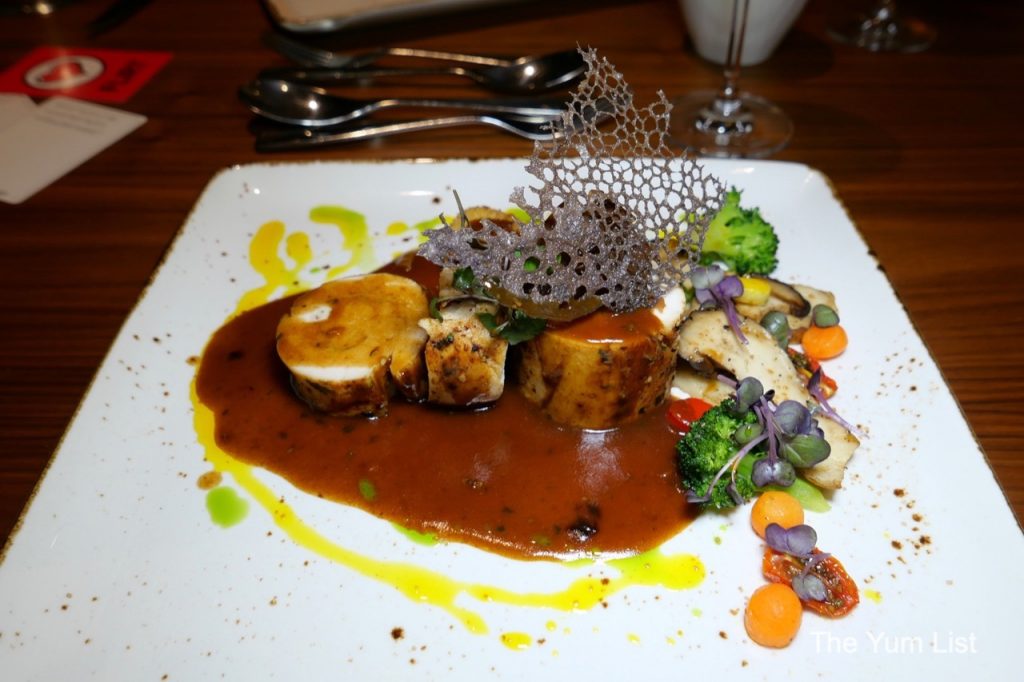 Fun & Games
After the main course, Ulan arrives with a tray of "syringes", announcing that he's found a "new vaccine." He instructs us to sit on the bed in front of the screen, and we follow the instructions of the "edible cinema." A series of short clips are shown and we're asked to "paint our feelings" with the syringes of fruit sauce. And, later, instructed to lick each other's plates.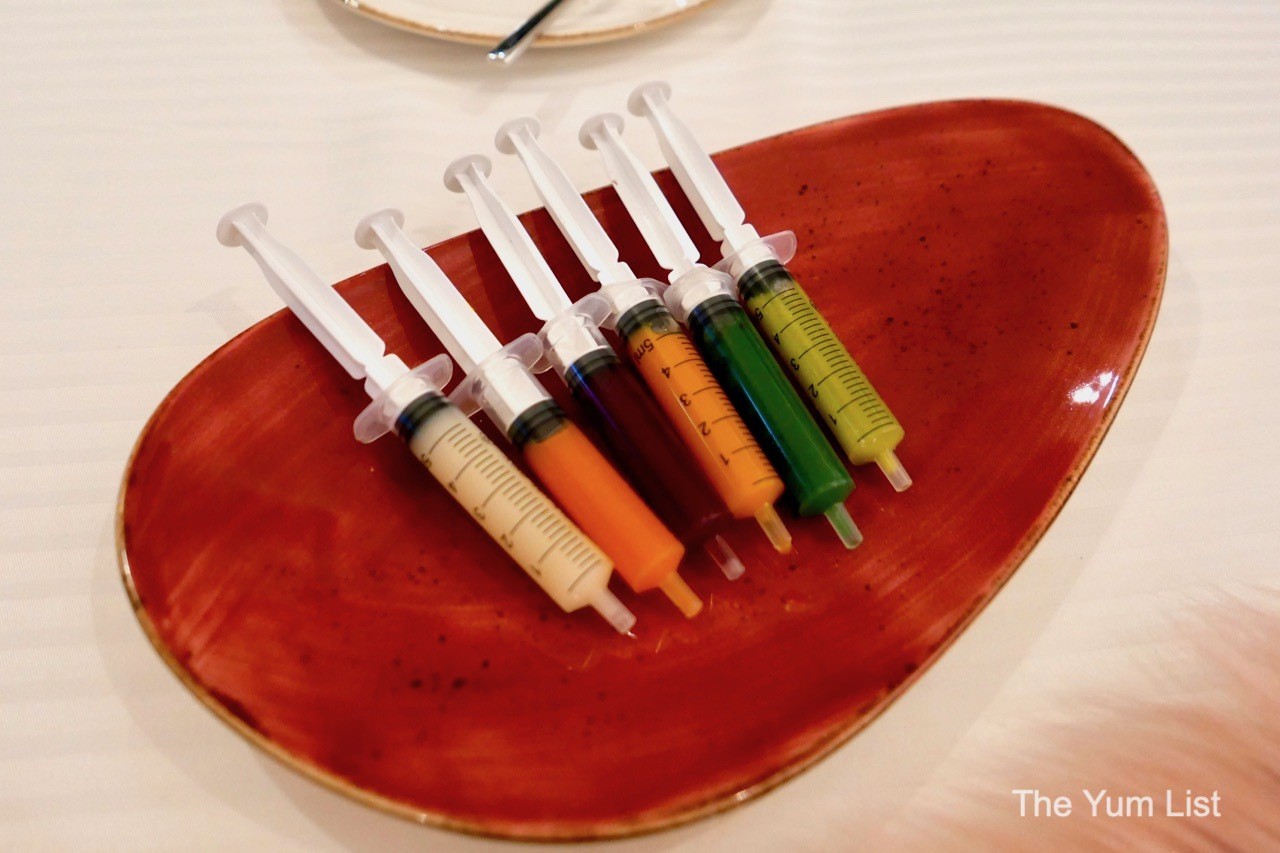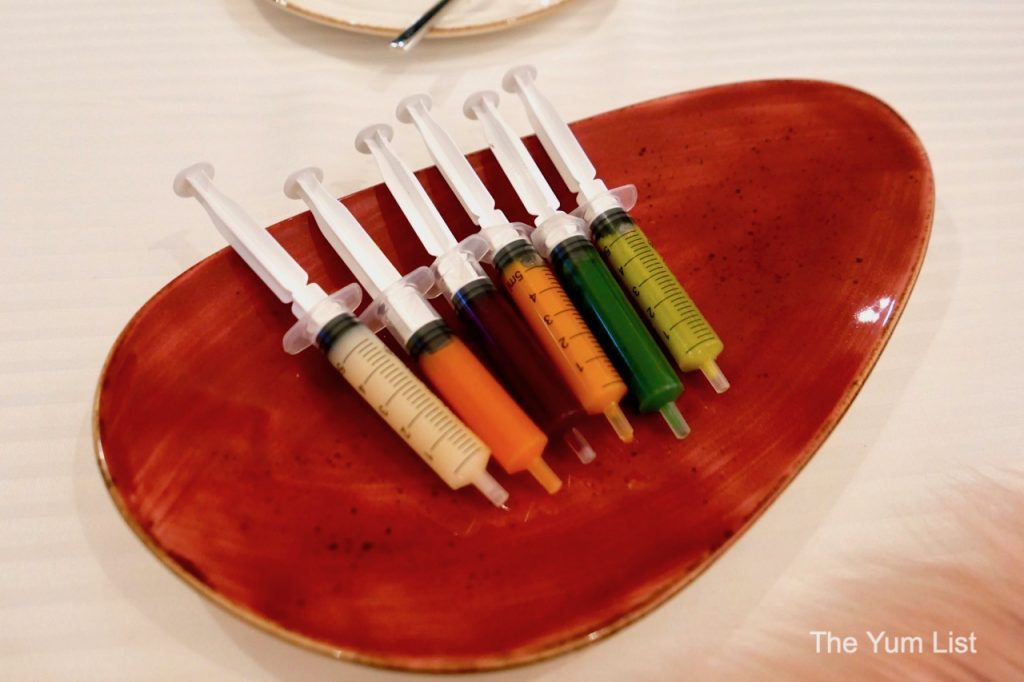 Dessert
Dessert is a generous portion, and we could have easily shared just one of the Dark & White Chocolate Mousse. Again much care has been taken in its appearance. The cylinder of mousse is surrounded by artistic splatter and tiny balls of fruit.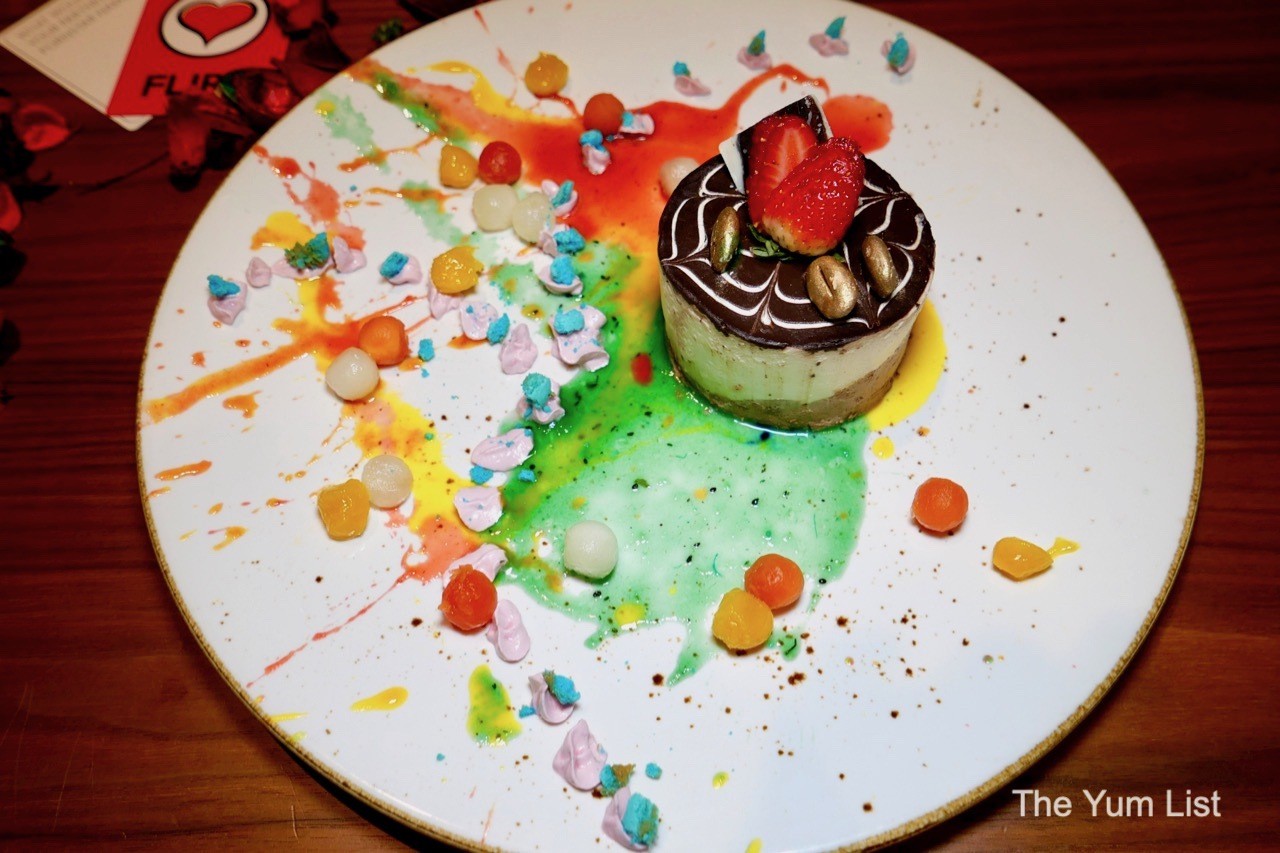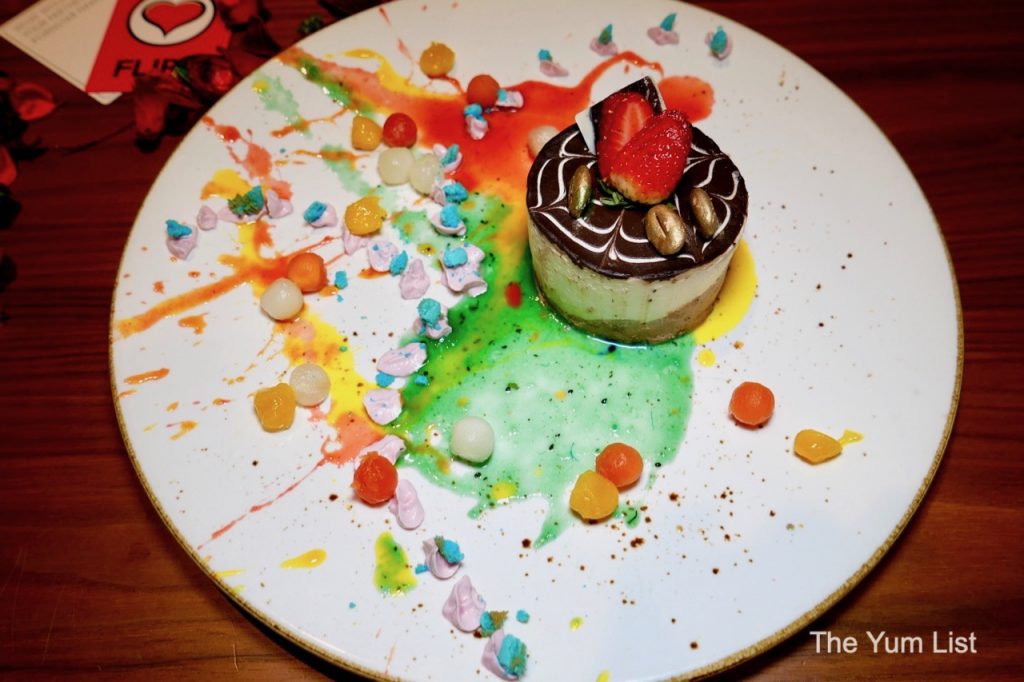 DinnerDate Malaysia Price
Ticket sales are now open and priced at RM 399 per couple for the Golden Journey, RM 699 per couple for the Platinum Journey (RM 599 Early Bird promo), and RM 999 per couple for the Diamond Journey. On top of these standard packages, DinnerDate also offers celebratory packages and add-ons.
Reasons to go on DinnerDate at Element Kuala Lumpur: exclusive experience – only six couples per night; it's a super cheesy experience but that makes it all the more fun.
DinnerDate Malaysia
www.dinnerdate.my
[email protected]
+6 03 2282 6413
WhatsApp +6 011-1144 1603
DinnerDate Malaysia Operating Hours
Daily
First session: 6:00 PM to 7:30 PM
Second Session: 8:00 PM to 9:30 PM
*Guests should arrive 30 minutes before their booking.
Find more restaurants for special occasions in Kuala Lumpur here and stay up-to-date with the latest gourmet and travel recommendations for Malaysia here and here.