El Iberico KL
Words: Kitty Noble
Photos: Rich Callahan
El Iberico KL, the place for all things pork, has relocated from Pavilion to Lorong Ceylon. It is a bright, Mediterranean-style, glass-walled restaurant, with airy, high ceilings, contemporary lights, brick walls and distressed wooden tables. A guitar adorning the wall reflects the relaxing flamenco music playing in the background. It is very much a casual dining concept. It is perfect for a group of friends about to hit the town or those who want to languish over a few drinks and nibbles for a relaxed, mid-week gathering.
The core of their being is the Iberico pig, the darling of Spain. The animals are valued for their ability to take on the flavours of the habitat in which they forage. Unlike many other farms, Iberico pigs remain free-range. Their fat-storing ability means that they are particularly rich in flavour compared to their white, mainstream counterparts.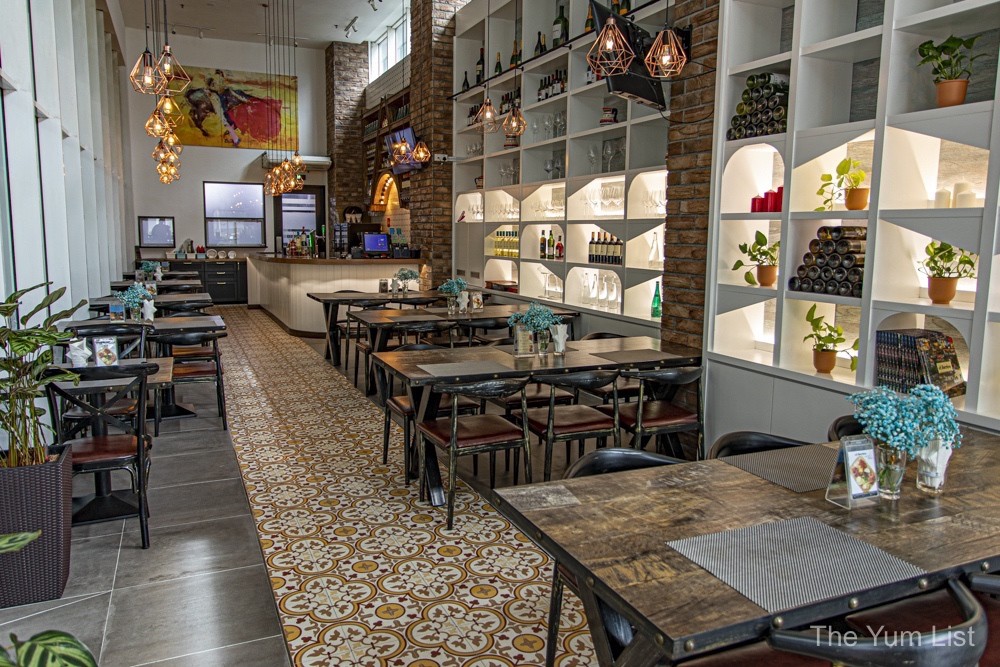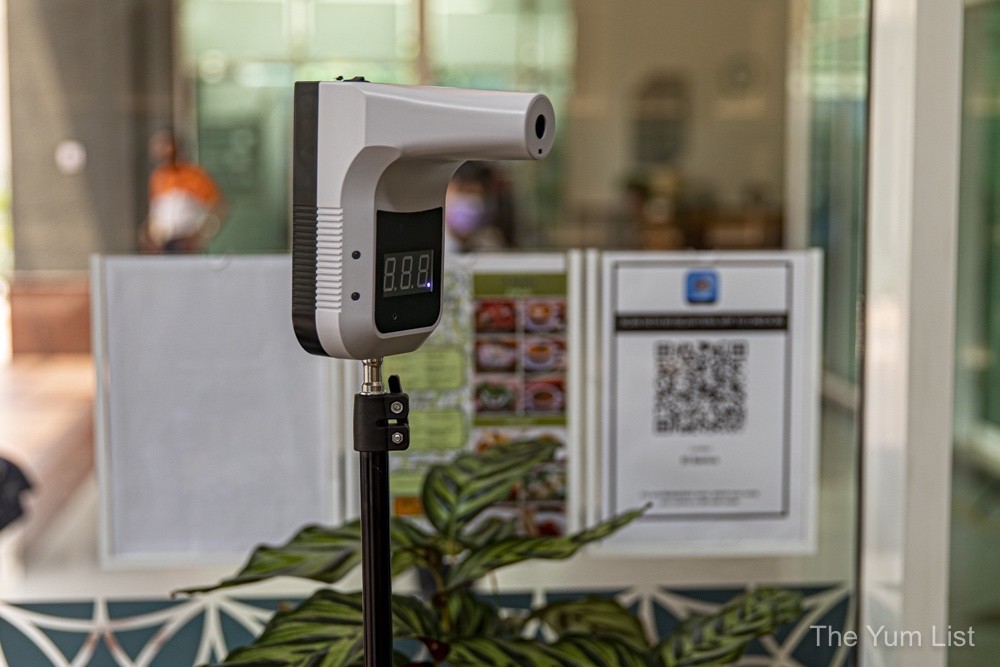 El Iberico KL Special Offer
For April, El Iberico KL offers a special deal: buy three tapas at the regular price and get one main dish for free. The tapas in question are Gambas al Ajillo (RM 30), six prawns in oil with garlic and dried chilli; Deep Fried Calamari Rings (RM 22) served with a homemade garlic mayo; plus Crispy Belly Strips (RM 22). I am particularly taken with the belly pork dipped in the lightest of batters and fried to create a crunchy, piggy morsel. Following this, we try a couple of the options for the free pasta (take your pick from the list except for the seafood pasta) and the grilled chicken.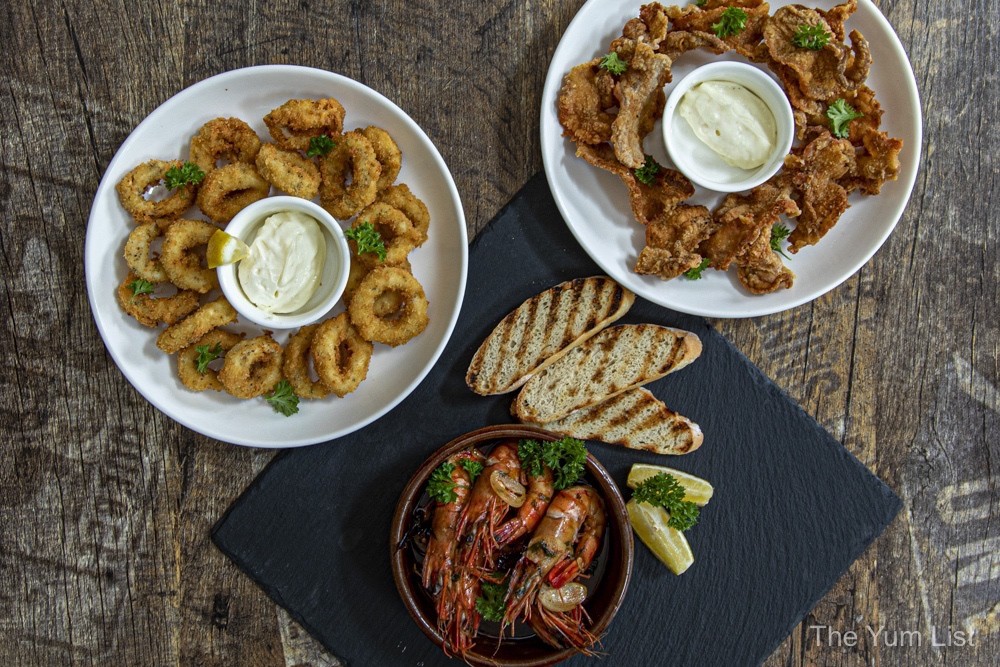 The Grilled Chicken with Mushroom (RM 38), mentioned above, proffers a chicken chop nestling atop a creamy mushroom sauce. It's served alongside potato gratin and vegetables. It's a good hearty meal, sure to fill the hungriest of tummies.
This is followed by Fusilli Pesto (RM 36) with salmon and cherry tomato pasta, and Aglio Iberico Pork Bacon (RM 29) served over spaghetti. The fusilli has the fresh pesto's deep richness, with a juicy pairing of semi-dried tomatoes adorned with basil leaves. The spaghetti has a nice kick from dried chilli, and the pasta is cooked just al dente with a sprinkling of fresh parsley to balance out the salty bacon. There is an equally appealing selection of other kinds of pasta to choose from, but I'd certainly recommend these two.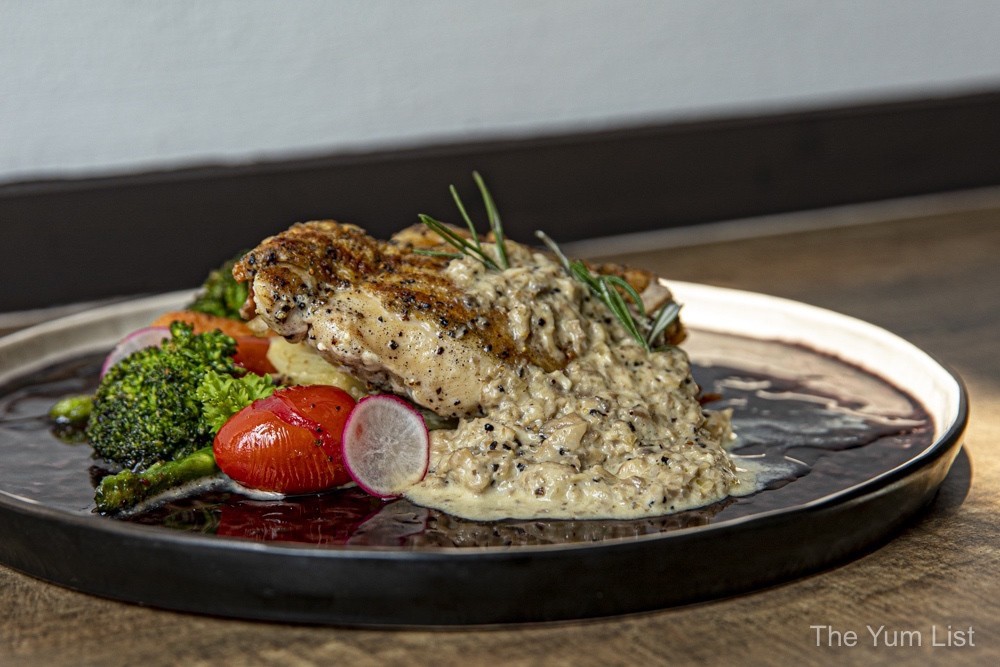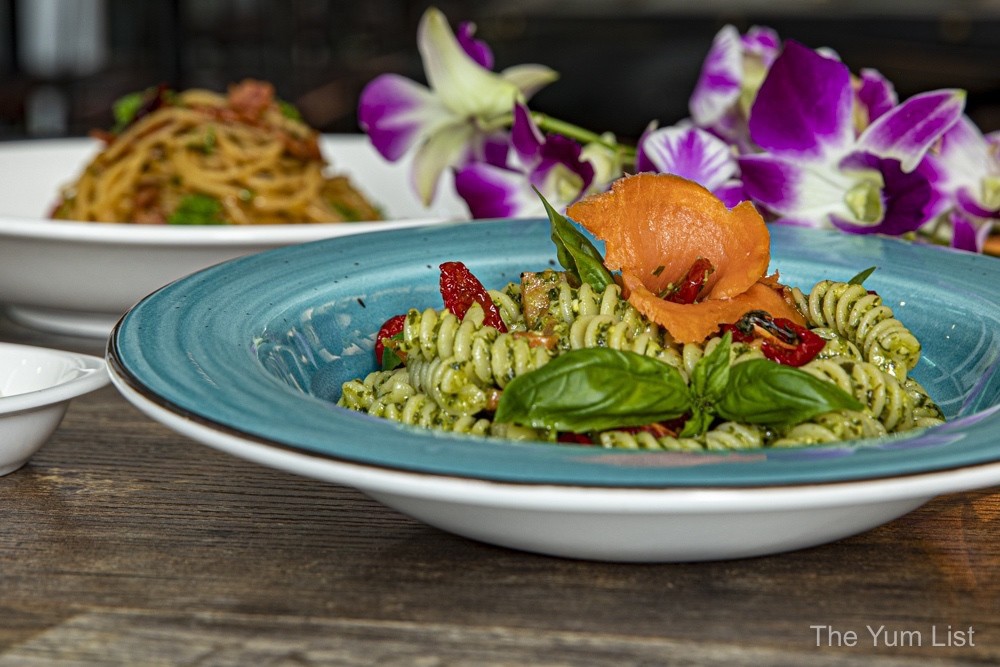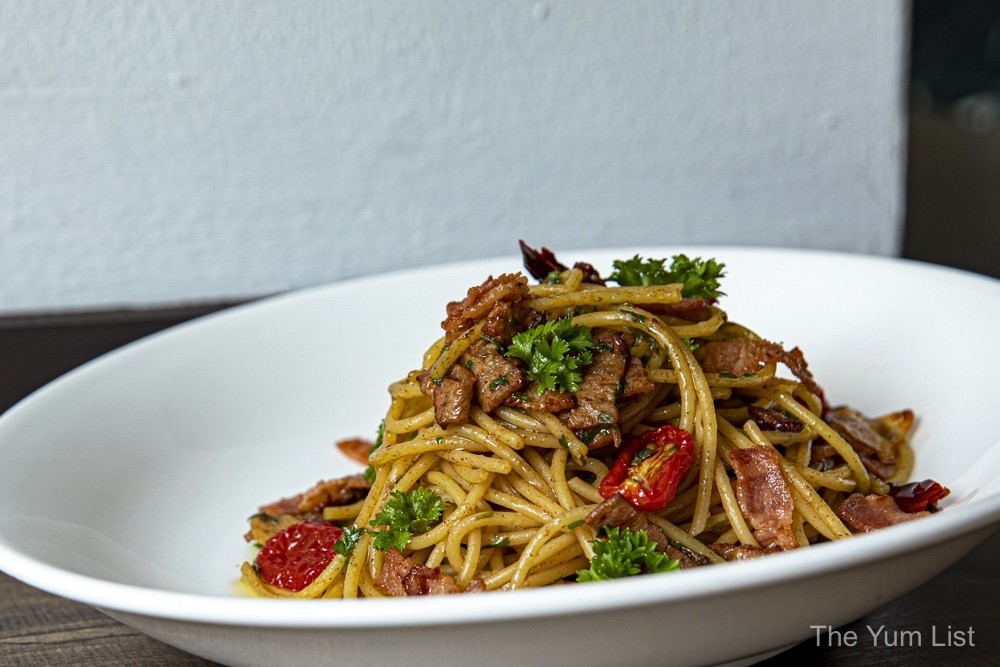 El Iberico KL Staples
Soon, El Iberico will have a bright shiny menu, but true to their core, a few items will remain, including their pork ribs from Spain, for which they are particularly famous. As such, it would be remiss of us not to try these enormous piggy bones. The Iberico (RM 78) and Original Ribs (RM 78) are melt-in-the-mouth, with the juicy flesh falling off the bones. Both are full of flavour. The former is saturated in paprika and special herbs, and the latter in simple seasoning and served with roasted vegetables.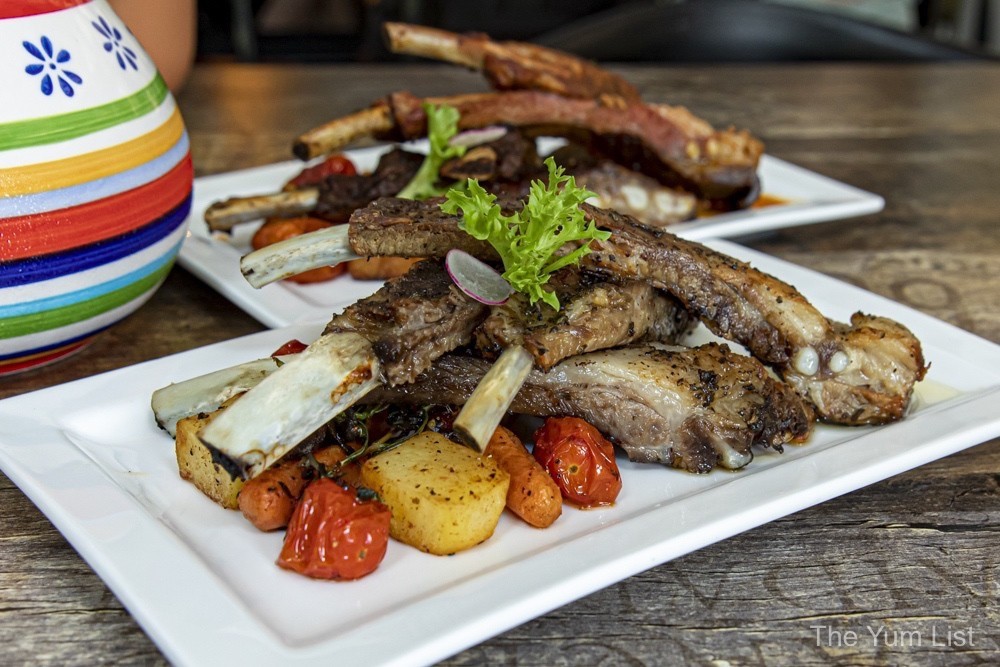 Also remaining on the new menu is the Cold Cuts Platter (RM 65). It's chock full of meats and cheeses, including Iberico ham (of course!), jamon, chorizo, brie and Parmesan with crackers, pickles and other delights. It's perfect for sharing and nibbling on whilst awaiting the entrees.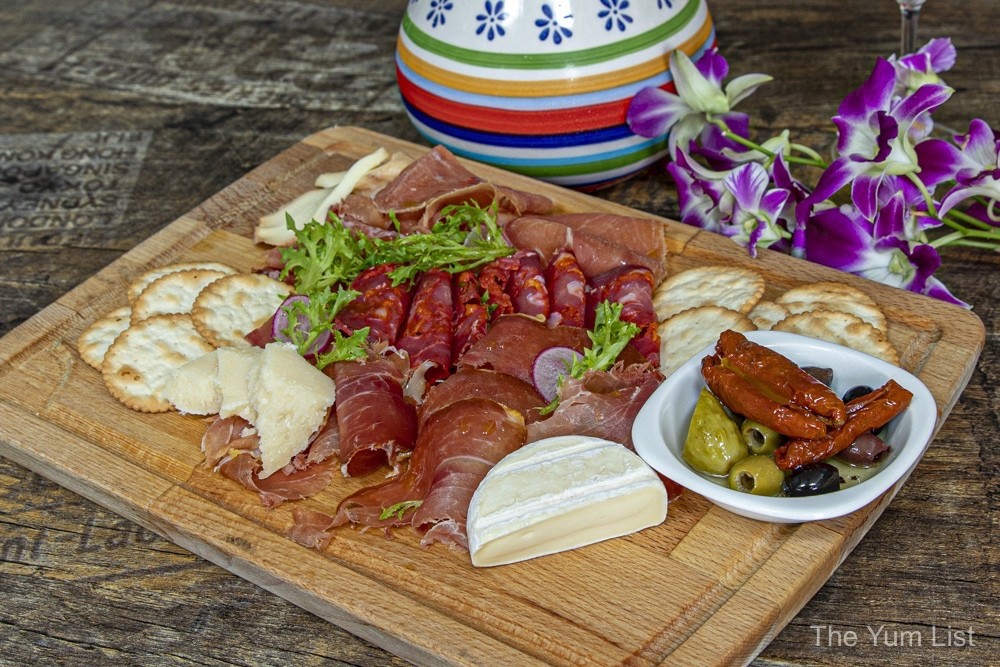 To wash everything down, we are offered a choice of White and Red Sangria (RM32 per glass or RM99 per jug), so naturally, we have both. Sherry adds a different dimension to the red, whilst both are served in gorgeous brightly coloured pottery jugs and poured into the glass over fresh fruits.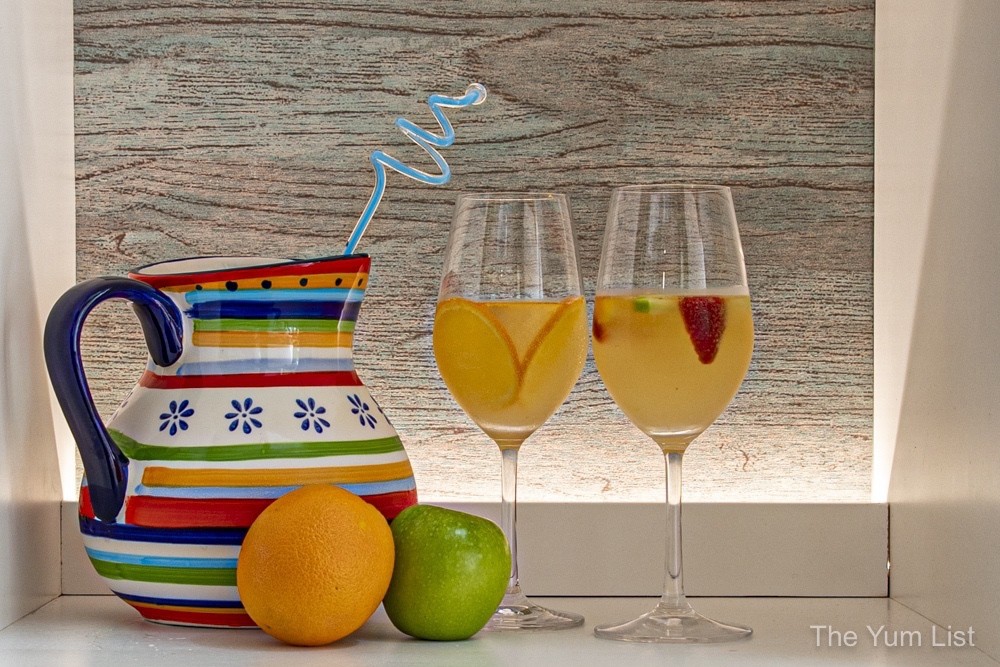 In case we haven't had enough, Paella Valenciana (RM37 for an individual portion RM 78 for double) is, to my mind, a huge serving. It includes the usual suspects of mussels, prawns, squid, capsicum and saffron, expertly cooked, then served in a pretty, traditional paella pan. This is a gorgeous plate, with loads going on, and although we have the portion for one, this could easily be a sharing portion for two or three people.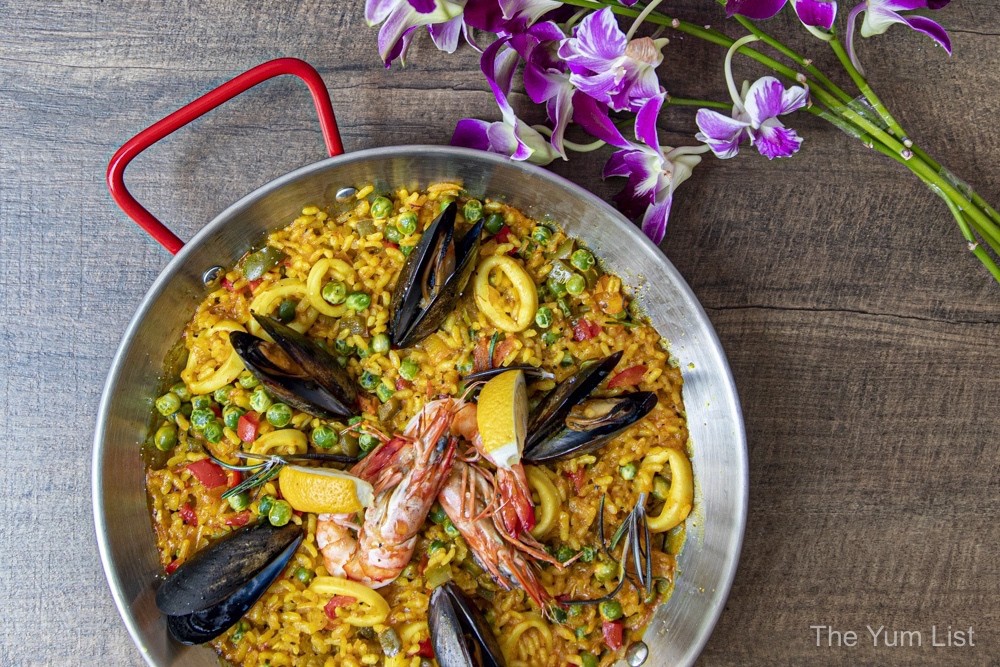 Dessert
To round everything off, we complete our veritable feast with Churros (RM16). They'll be on the new menu and arrive in a basket. A warm Hershey's chocolate sauce drips invitingly off the soft, cinnamon coated batter. These are exactly as they should be with a think, crisp outer, giving way to a soft, fluffy middle.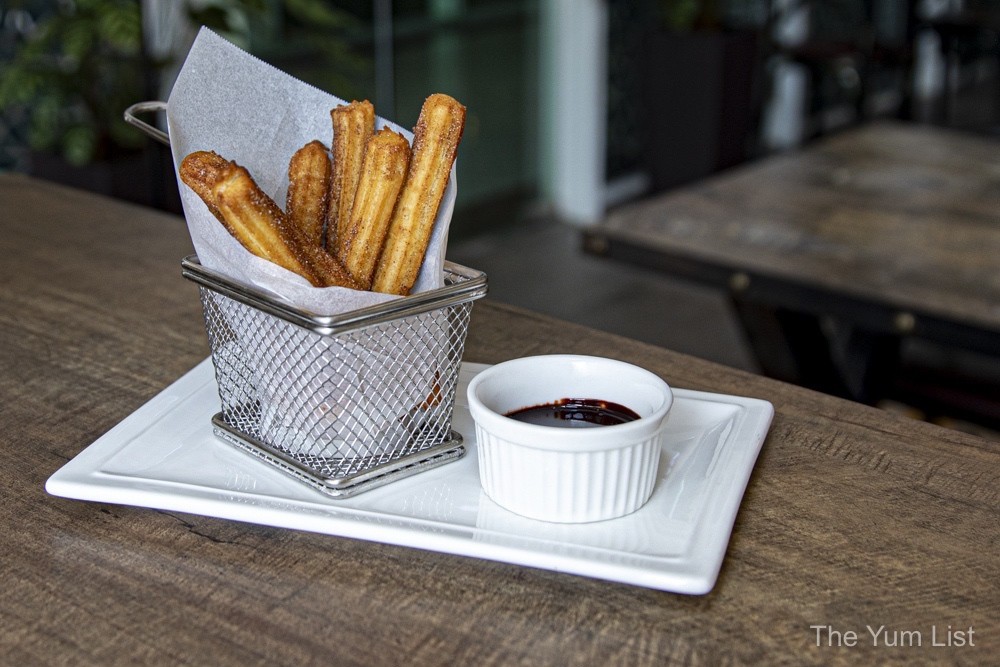 El Iberico KL Review
El Iberico harnesses the Mediterranean with plenty of selection to please all palates. The ambience is lovely, and the pork, as expected, is fantastic. Besides the juicy, meaty ribs, the pasta dishes are a particular highlight.
Reasons to visit El Iberico KL: light, bright Mediterranean-style restaurant; must order the ribs; perfectly cooked pasta; good cold cuts platter; a great little spot away from the crowds but close to the action.
Unit G-1, Seri Bukit Ceylon,
No 8 Lorong Ceylon, 50250 Bukit Bintang,
Kuala Lumpur, Malaysia
+ 60 327137199
[email protected]
www.eliberico-kl.com
El Iberico KL Opening Hours
Sunday – Wednesday 11 am – 10 pm
Thursday – Saturday 11 am – 11 pm
Find more pork restaurants in Kuala Lumpur here and stay up-to-date with the latest gourmet and travel recommendations for Malaysia here and here.