Words: Sean Kelly   Photos: Rich Callahan
As a lover of all things pork, KL isn't always the easiest city to find a fix. There are exceptions to this struggle, and if you venture to the Pavilion mall's fourth floor, El Iberico will not disappoint. Since a change of management in November 2018, El Iberico has established itself as a place to catch up with friends and family in a comfortable setting over good food and reasonably priced drinks. Boasting a brand new menu as well as a variety of promotions, the team at El Iberico are making every effort to get your bottom onto their seats.
With new management, the menu has expanded offering brunch from 10 am until noon, lunch between 12 noon and 3 pm, dessert promotions from 3 pm until 6 pm and dinner from 6 pm until 11 pm (or midnight on the weekends). Every Wednesday night is ladies night, featuring buy-one-free-one free gin and tonics. There is also a daily happy hour from 4 pm to 8 pm for all Spanish cocktails, and you can enjoy live music on Friday nights. The promotions are good but what makes me personally most interested in El Iberico in Pavilion is the pork.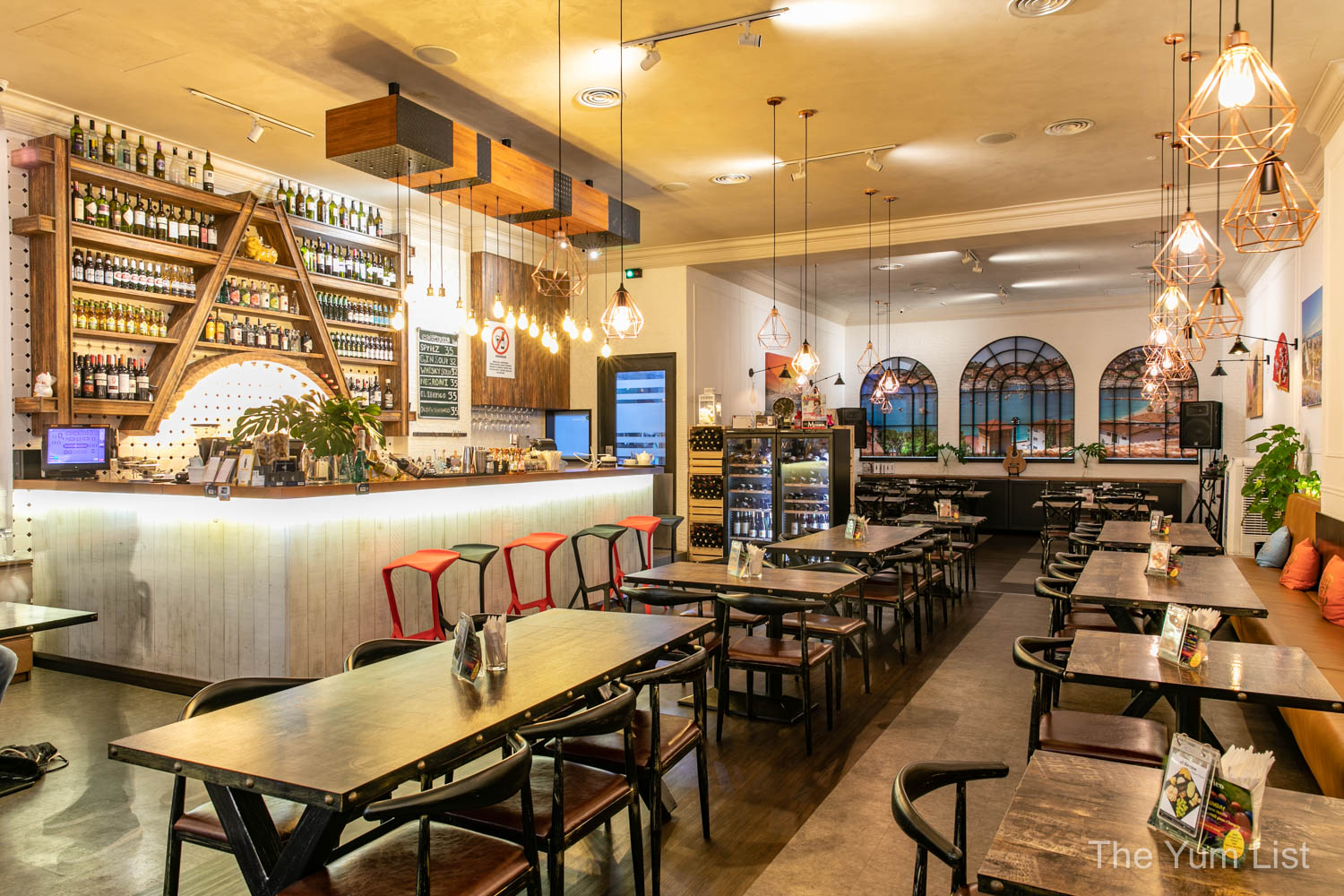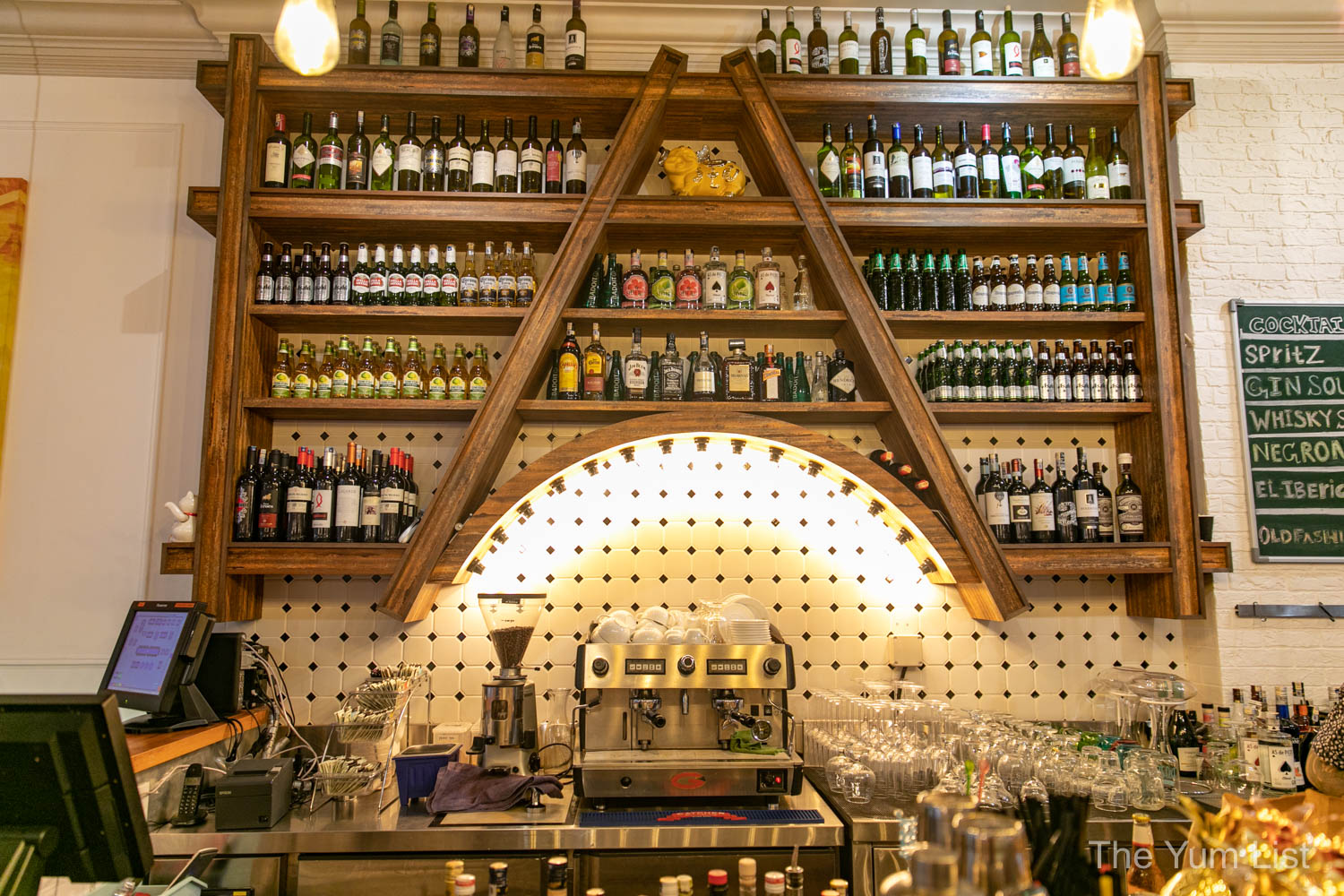 El Iberico Menu – Pork
If you could only try one item at El Iberico, I would direct you to the Iberico Spare Ribs (RM78). They are imported from Spain and marinated for 24 hours prior to being delivered to your table. They are served in generous portions so be sure to bring your appetite, or a friend to share with. They are tender, full of flavour and the meat comes right off the bone. There is zero-waste as every bite is of the highest quality. As a carnivore who has devoured my fair share of pork, I can attest that you would be hard pressed to find a higher quality of rib anywhere in town. There are three dipping sauces to complement the ribs; paprika, beer and honey mustard, and arrabiata. The spiciness of the arrabiata was my personal favourite but all three enrich the meat by adding a splash of flavour.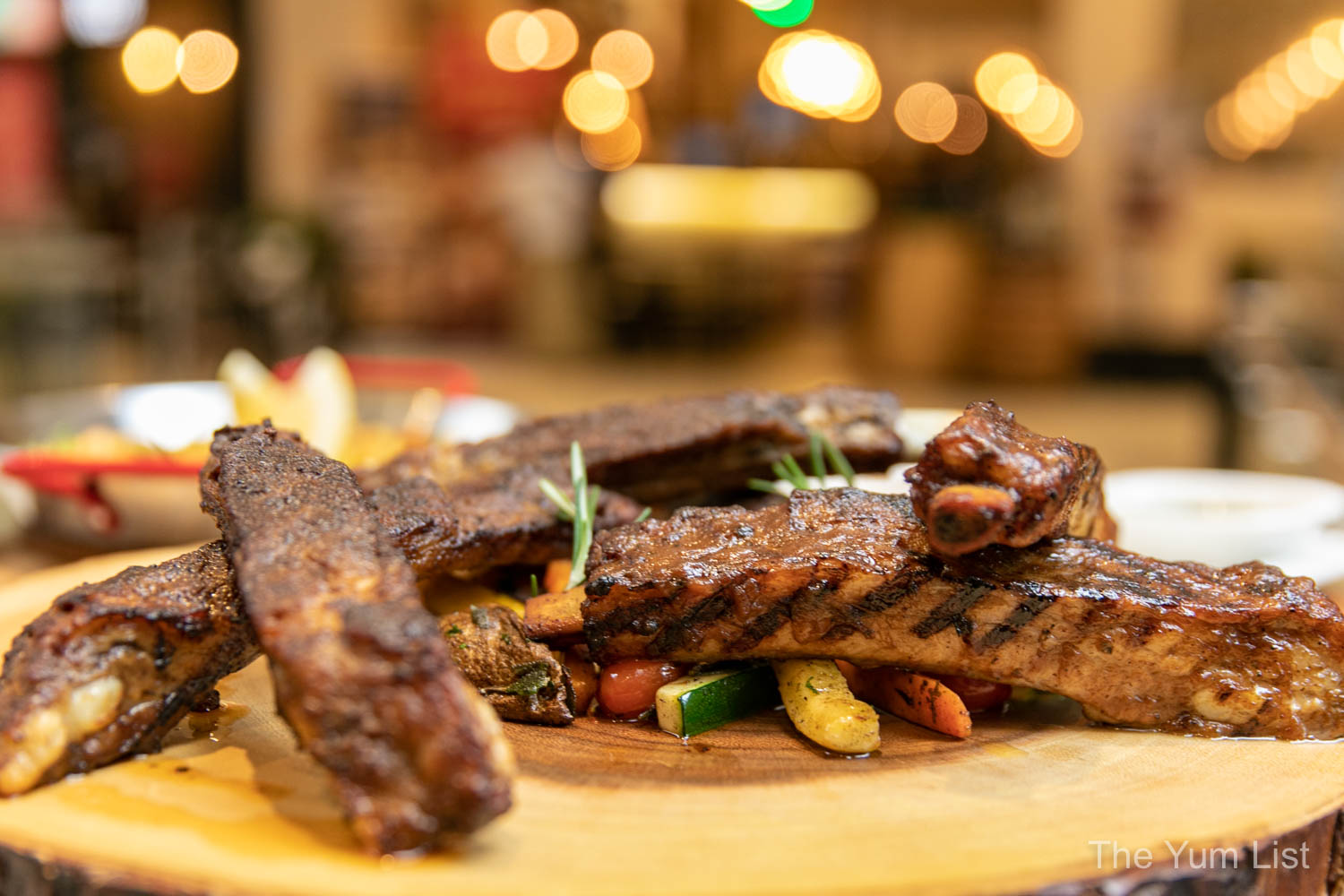 In addition to the ribs, we made quick work of the Pork Paella (RM 72). Served steaming-hot in the pan, it was as beautiful as it was delicious. The rice had a good bite to it and we made sure to scrape the bottom of the pan to capture the caramelised edges. This dish did not last long at our table.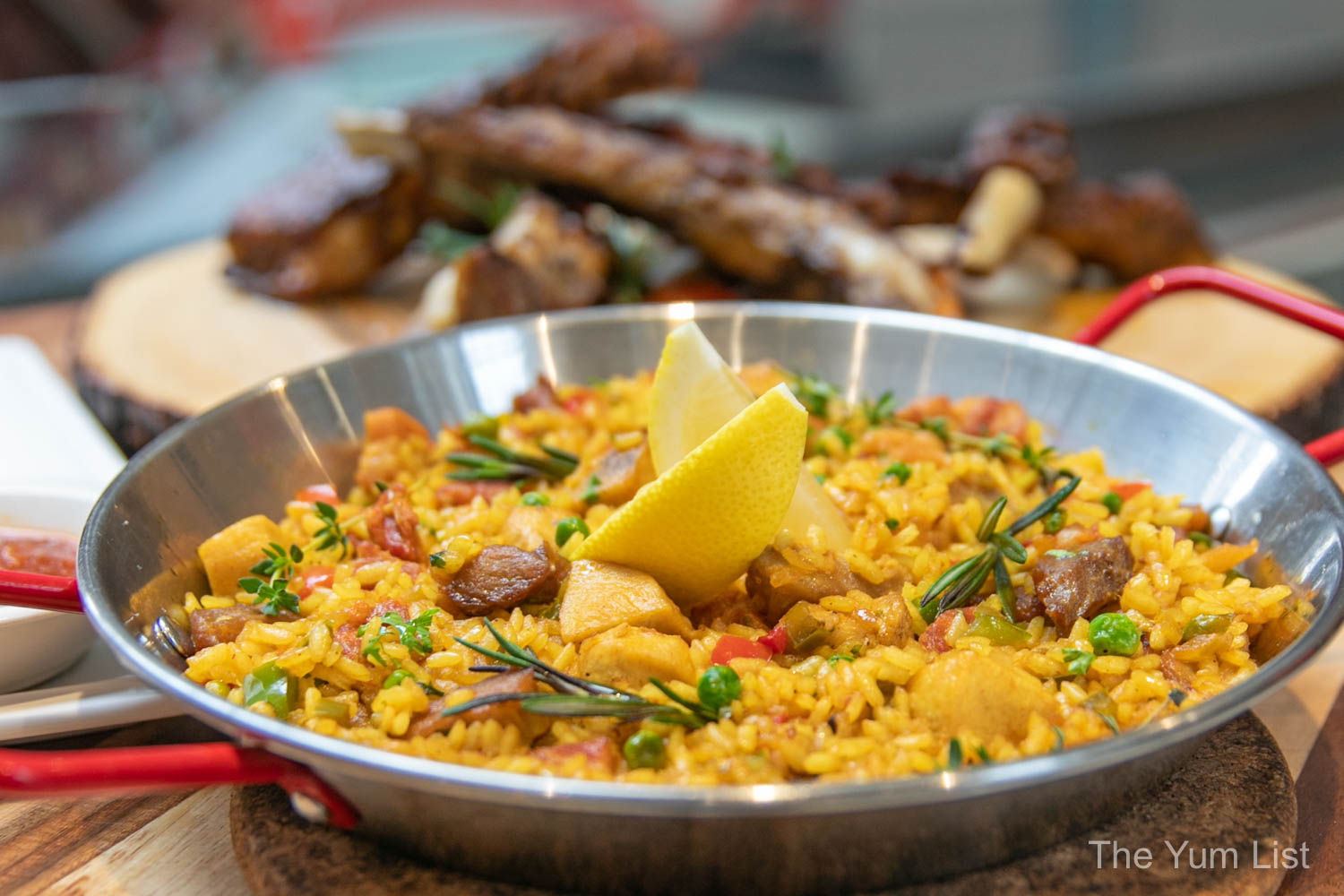 El Iberico Pavilion Menu – More Than Pork
To complement the copious amounts of pork, we sampled the Seafood Platter (RM98), which includes baby octopus, mussels, calamari and prawns. Fresh, crisp, and delicious, the platter is sure to please fans of food from the sea. As with the tapas, the platter can be eaten as a stand-alone meal or shared amongst friends. The Bread Basket (RM12) pairs nicely with the seafood platter making good material for sopping up the olive oil and garlic leftovers.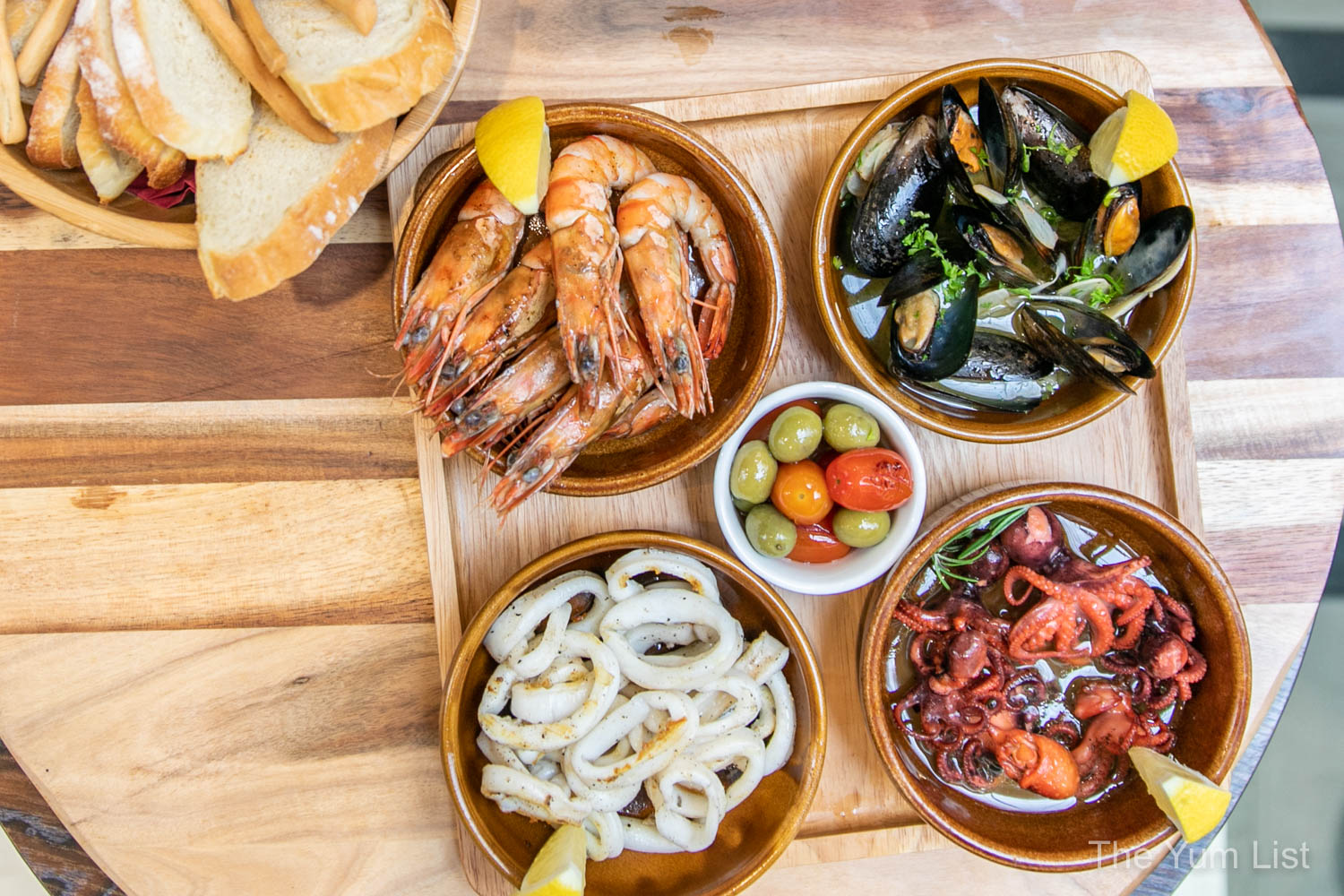 El Iberico Menu Tapas
You cannot visit El Iberico Pavilion without sampling some of the tapas. The Stuffed Capsicum (RM 18), filled with ham and cheese, was fresh, rich and full of flavour. They're healthy, colourful and delicious. The Marinated Artichokes (RM 18) with alioli and Iberico ham had a great balance of tangy and savoury. We finished the tapas round with Empanadas (RM 18) filled with roasted pork, chicken and tuna served with dips. These Spanish delicacies diversified flavours and textures and made great snacks to go with our drinks.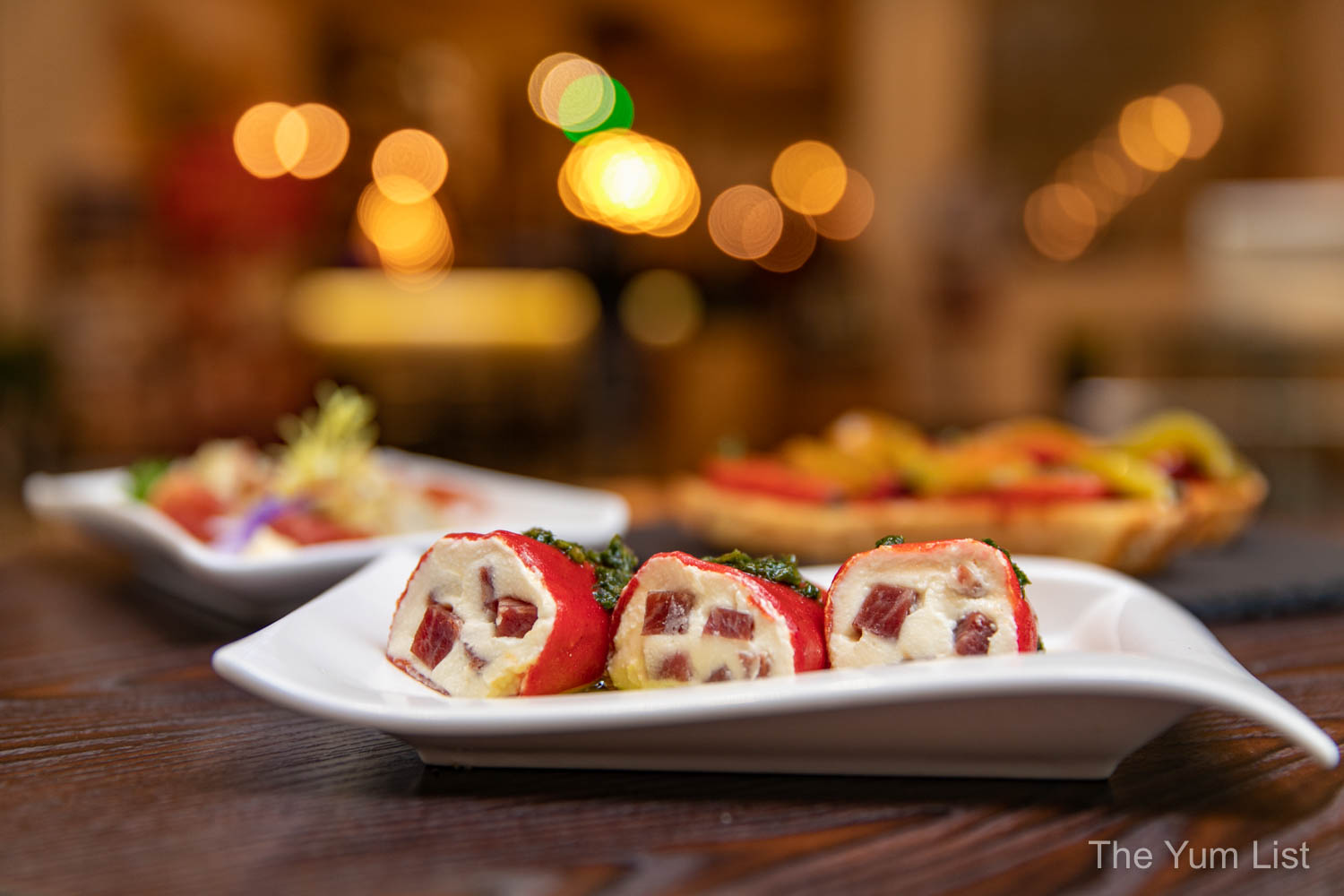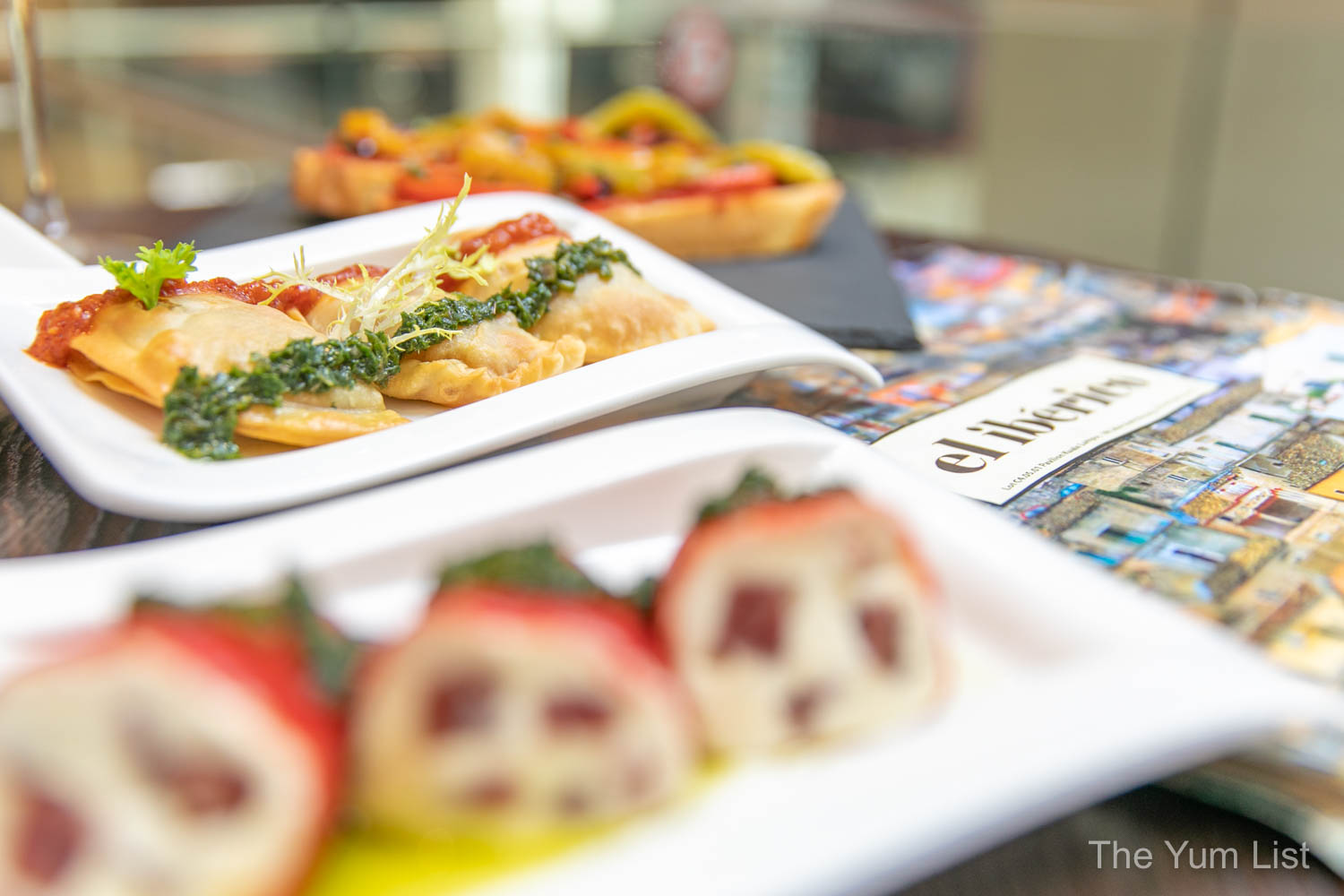 El Iberico Dessert
Considering the focus here is pork and drinks, El Iberico does a surprisingly good dessert. We finished our meal with the Crema Catalana (RM 16), famous from the region of Catalonia. Similar to creme brulee, this sweet treat features custard, berries and sugar, and is burnt under an iron boiler to bring all of the flavours together. This rustic dish also features hints of cinnamon and citrus and is the perfect way to finish your meal at El Iberico.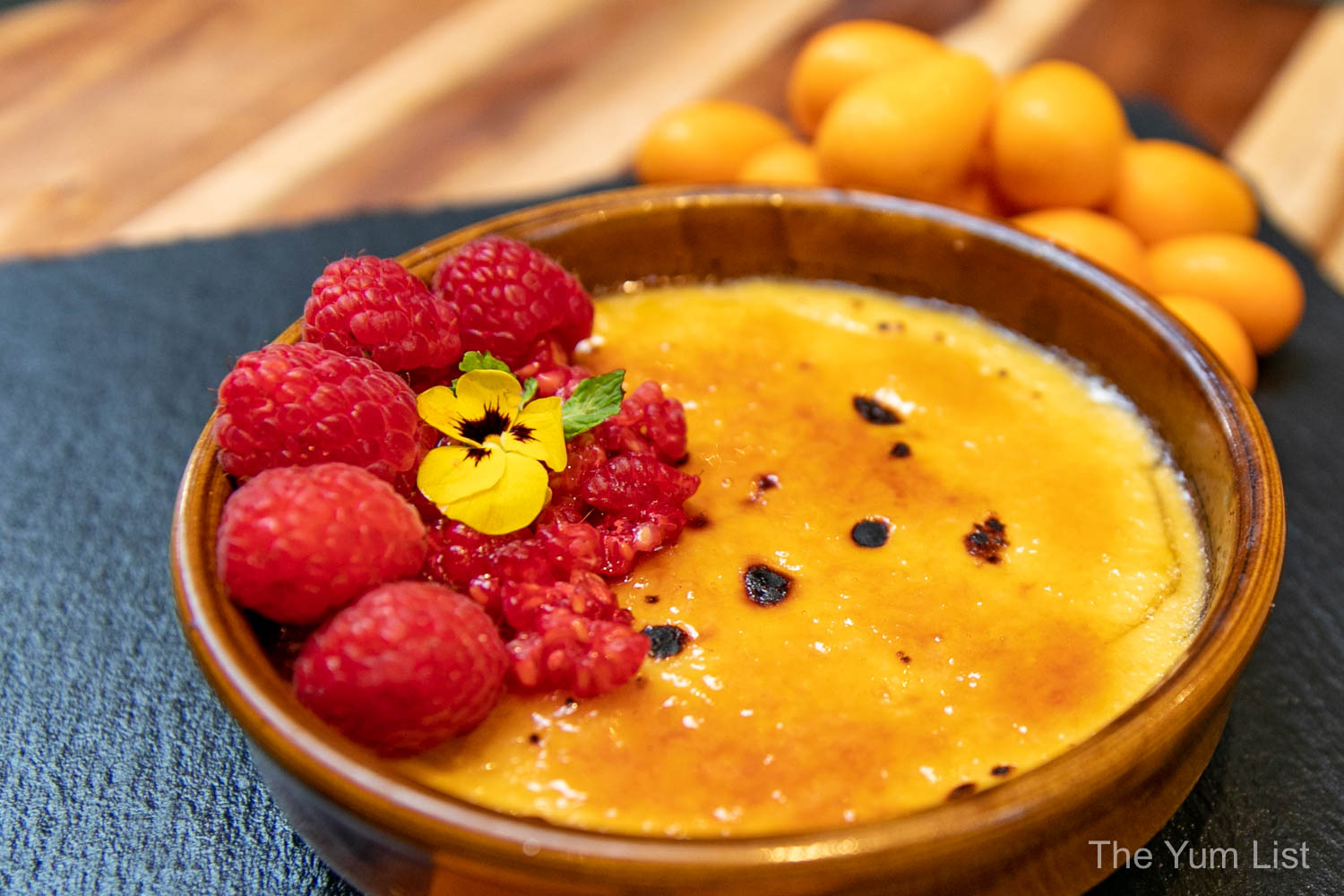 El Iberico Drinks
There's plenty to wash that good food down with a menu of Spanish wines, cocktails and a great selection of gin. The Sangria (RM99 jug), made fresh in house, is a perfect escape from a hot afternoon or a great way to unwind in the evening. I started with the intention of having a glass or two, but the refreshing and delicious taste led to the consumption of an entire jug between Monica and I. As a sangria lover, I highly recommend treating yourself to a jug. This is delicious in any setting, but I would consider this the go-to drink for brunch.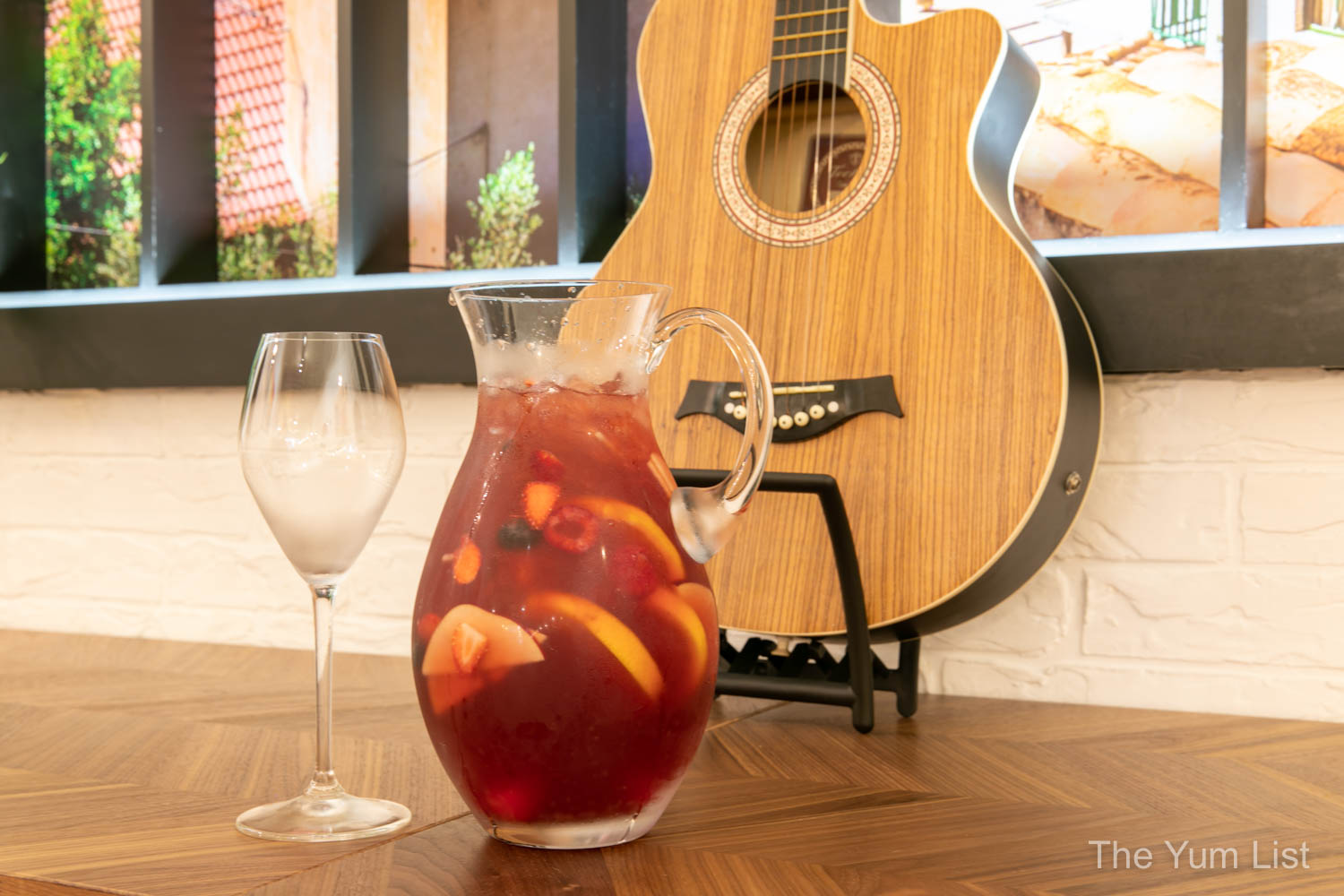 In addition to the sangria, the skilled bar staff can whip up a mean cocktail. El Iberico is known for their gin and tonics. Both the Tropical Gin and Tonic (RM35) and Lime and Ginger (RM35) are top-sellers, serving their purpose of quenching thirst and providing refreshment. In addition to quality gin, the bar uses 1724 tonic water, which is a huge upgrade from the generic tonic frequently used elsewhere. The Pisco Sour (RM32) – a sweeter twist on the classic – and Frozen Barcelona (RM38) – a mixture of rum, wine, triple sec and sherry – are also signature cocktails proving popular with repeat customers. Our well-established palates though still chose the sangria as a top pick, closely followed by a G&T.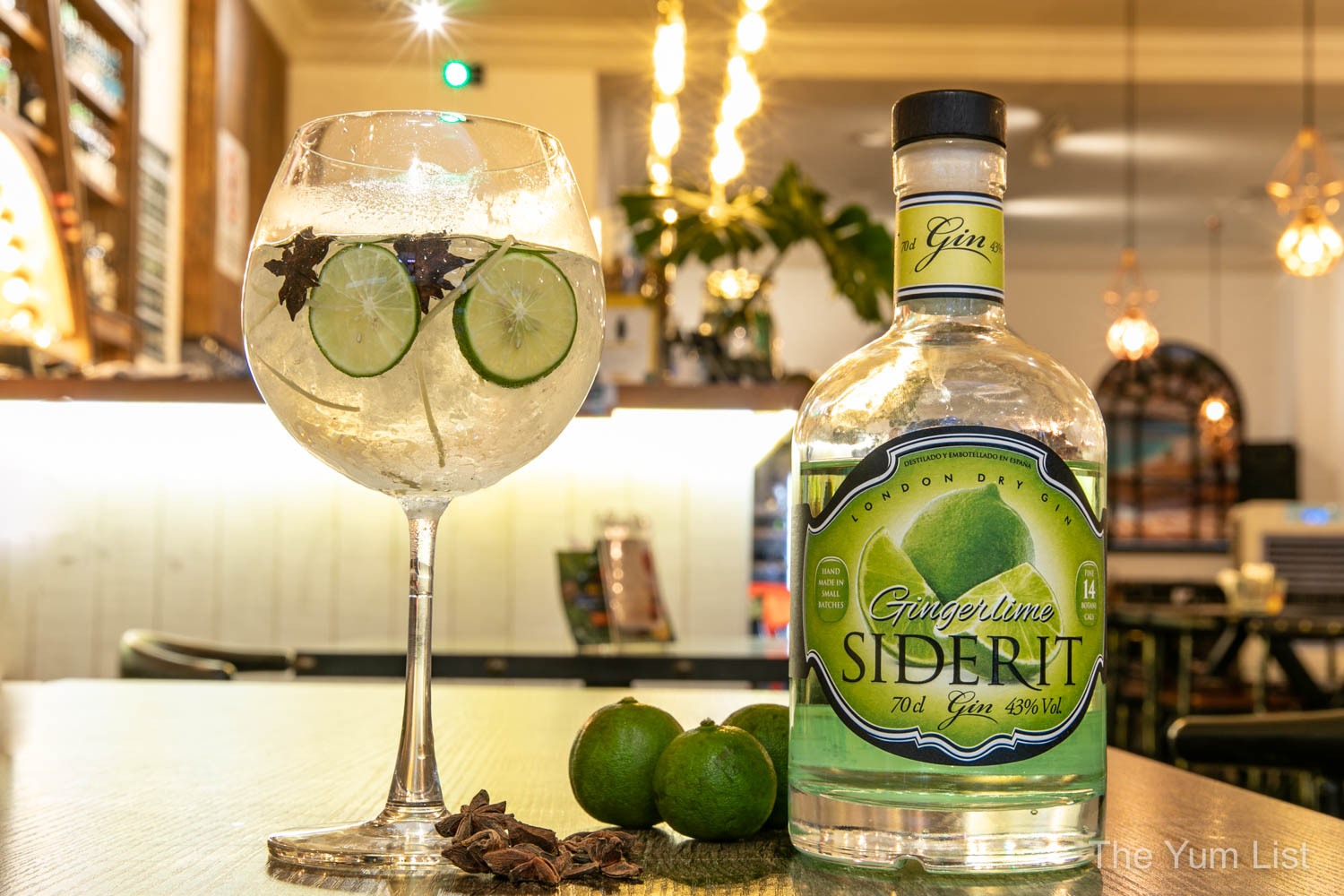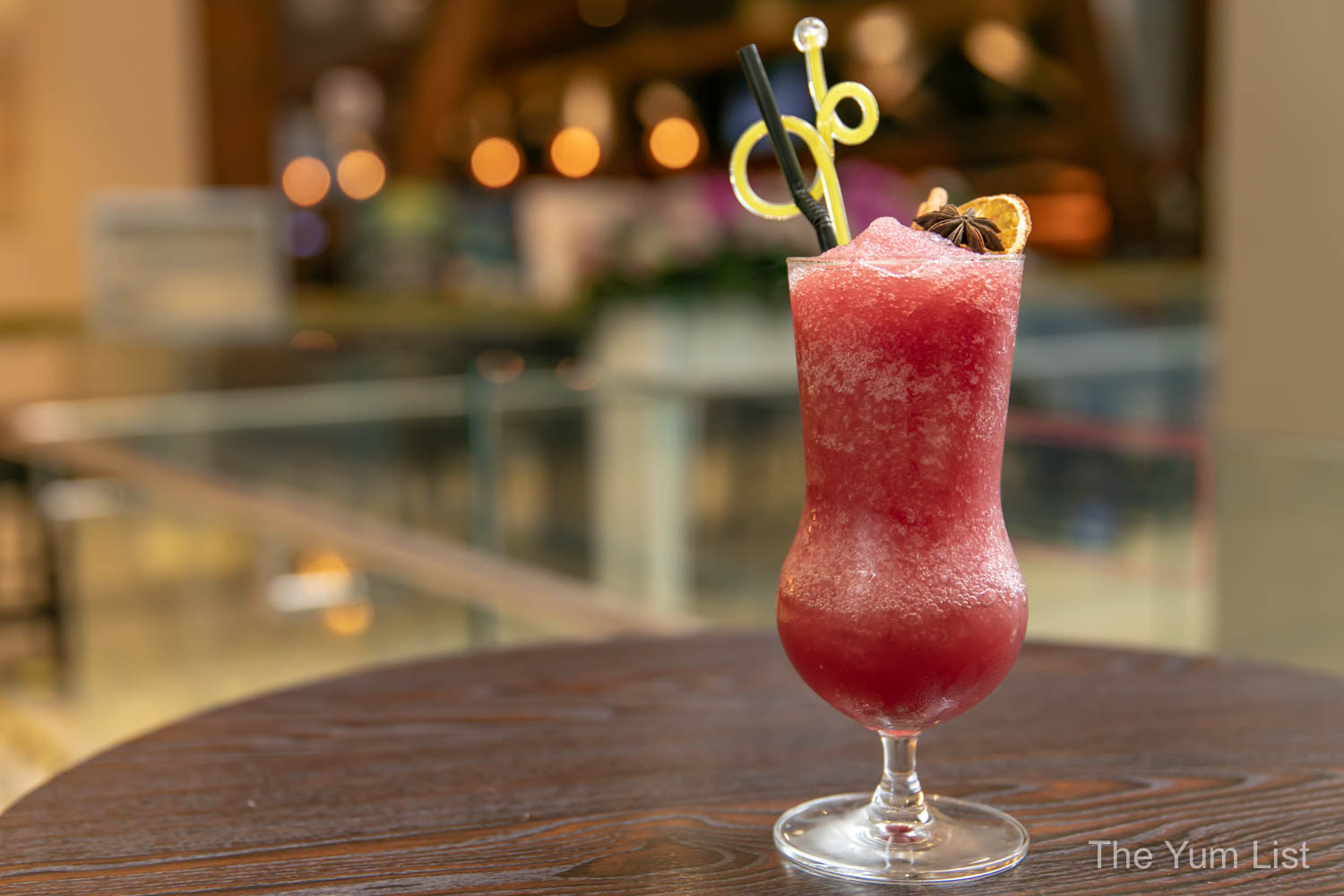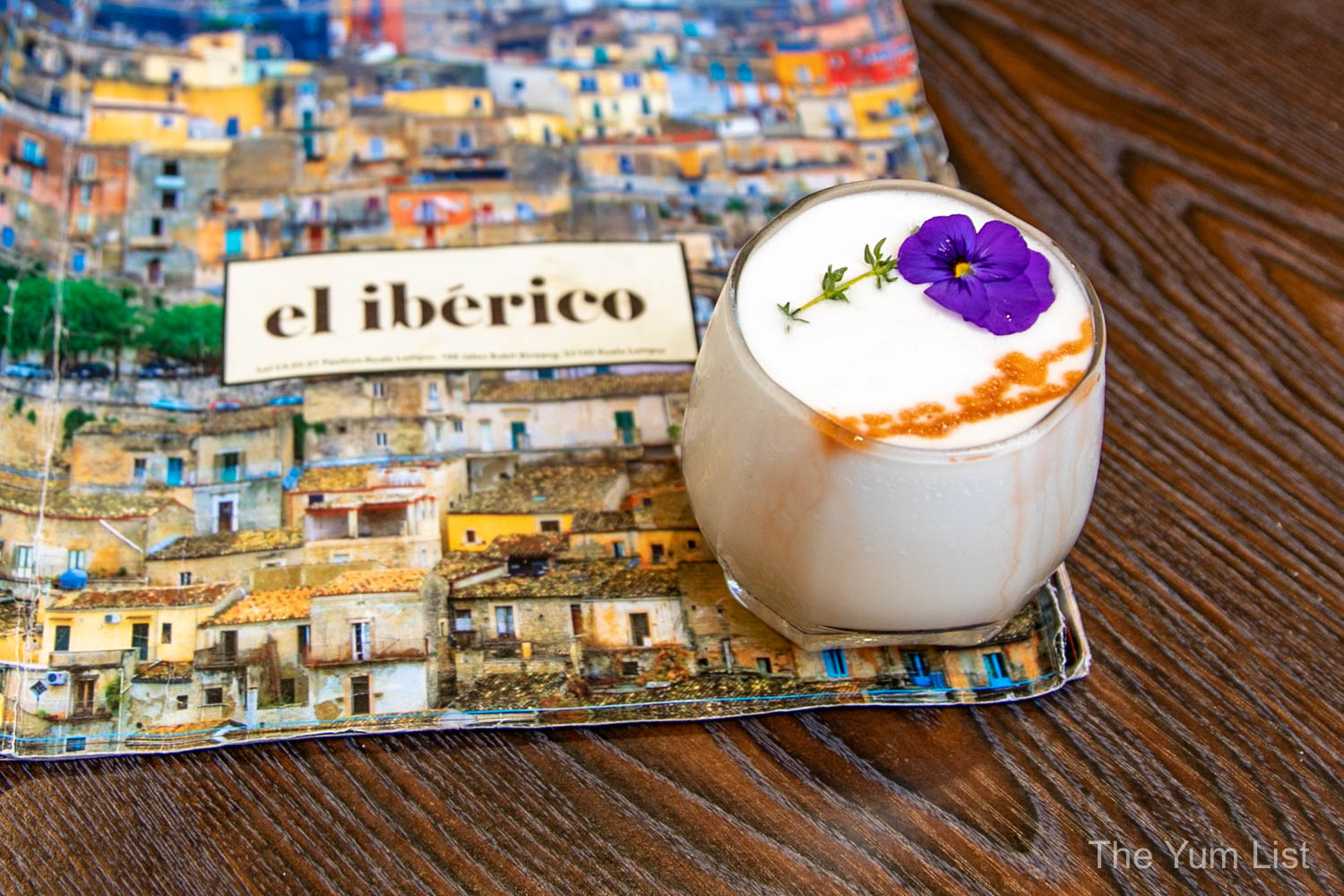 El Iberico Review
El Iberico is a casual and friendly establishment in Pavilion achieving their goal of providing an easy place to gather with friends over decent food and reasonably priced drinks.
Reasons to visit El Iberico Pavilion: attentive staff; a variety of flavourful tapas; high-quality Iberico pork; yummy sangria; easy location for a visit before or after a movie or as a break from shopping; must try the ribs and pork paella.
El Iberico
Pavilion Mall
Lot C4.05.01 level 4 (near the cinema)
168, Jalan Bukit Bintang
Kuala Lumpur, Malaysia
+603 2110 2631
www.facebook.com/elibericopavilion
El Iberico Opening Hours
10 am – 11 pm (midnight on Friday and Saturday)