Words: Kitty Noble    Photos: Monica Tindall
"Let me know when you're near and I'll guide you in." These were Monica's instructions for getting into Suzie Wong KL. Well. I'm pretty sure I can smell my way to any drinking establishment… think again Kitty!
Behind a mall, with a few regular shops and not much more to suggest the hidden wonders of Suzie Wong's, sits a traditional looking noodle hawker stall, selling noodles and dim sum. Tentatively approaching, "Suzie Wong's?" I ask. A small bow and indication of the hefty Chinese doors lead me to the enchanted world of Chinese Dynasty meets British Empire.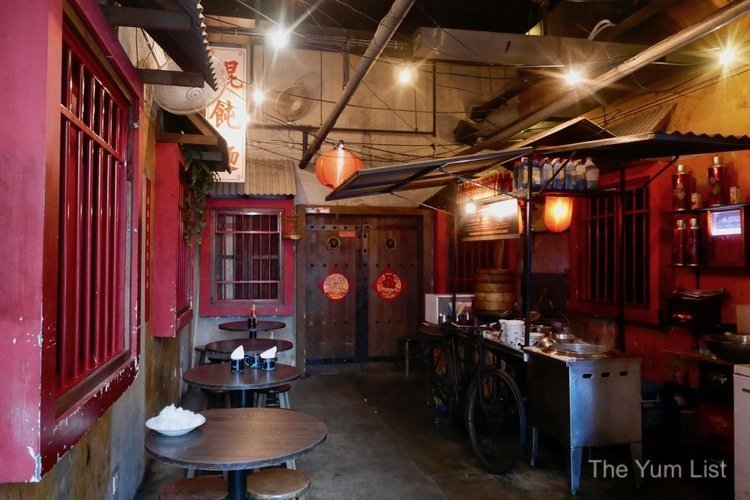 Suzie Wong KL
Suzie Wong is a Hong Kong-based fictional work, heroing a working mum who doubles as a high-end prostitute. During the course of her work, she fell in love with a client by the name of Robert Lomax, a Brit after whom The Robert Lounge is named. The room itself, perfect for a romantic interlude, has a sultry opalescence with plush leather Chesterfield sofas, velvet love swings and a dimmed ambience. The Robert Room has a Hennessy pong table, similar to beer pong but instead, played with a strong Hennessy cocktail, which as you might imagine, can get pretty messy. Next door, The Suzie Room has a contrasting, oriental, feminine charm, adorned with dozens of bird cages, cosy nooks and a spiral staircase which leads to only where the imagination may lead.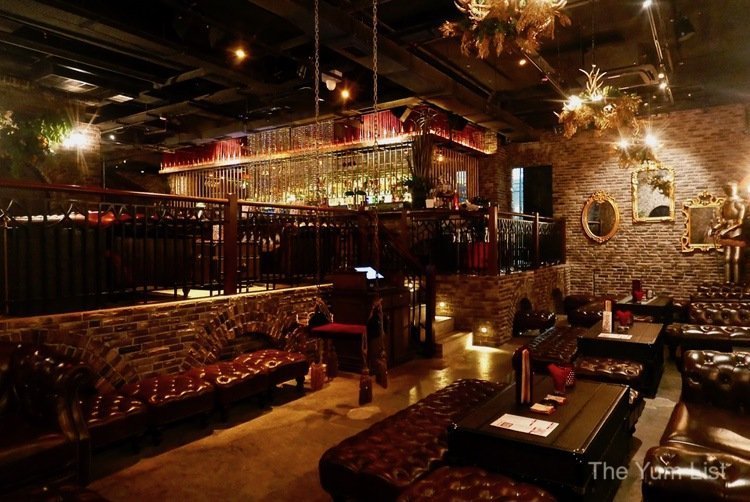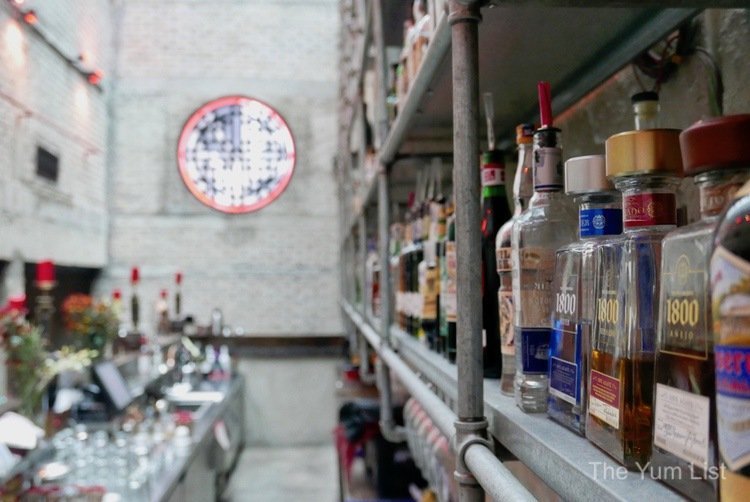 Suzie Wong KL Menu – Drinks
Recently launching a new cocktail menu, the mixes are inspired by the world of Suzie Wong and post marriage bliss when she comes to KL with her new spouse, Robert. Suzie Wong's cocktails are priced at RM 58 but if you come during happy hours you get one-for-one (4 pm to 9 pm Monday to Friday and 6 pm to 9 pm on Saturday. But, really, the key highlight… ladies get to enjoy a complimentary free-flow of wine and beer!).
Oriental Herbal Tea is based on the philosophy of using medicine to cool the body. Herbs and dried fruits are combined with gin, China-China liqueur, liquorice syrup (homemade), lemon juice and herbal tea. Not too sweet, this cocktail was very dangerously drinkable. It is served in an elegant China tea-cup and saucer, as a nod to the Brits, decorated with a flower and dehydrated orange.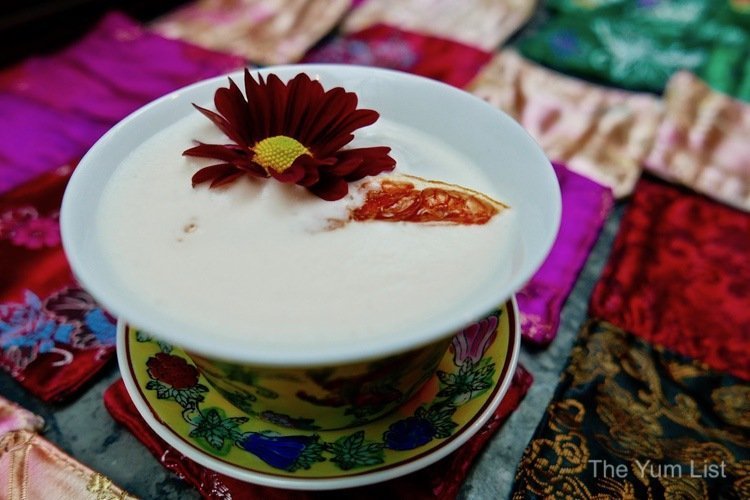 Butterfly Pea Sour was served in an old-fashioned glass adorned with dehydrated orange and an orchid flower. This came in two parts. The first glass contained Brokers gin, lemon, elderflower liqueur and syrup. The second glass contained butterfly pea and tonic water looking almost black before being poured over the gin. The two combined, created the most beautiful violet hue, further emphasised with the clever use of an illuminated coaster. This was amazingly refreshing and immensely drinkable. My firm favourite and have to admit, I went back for seconds. It's a classy twist on a G & T.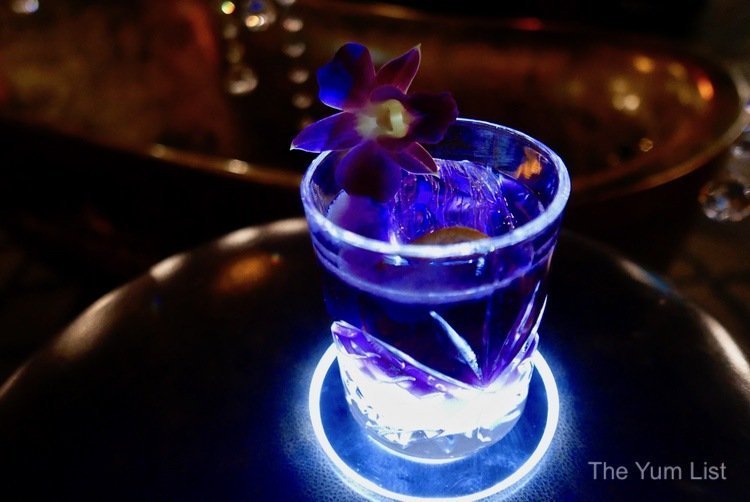 Next up was Pineapple Cookies inspired by the local treat, pineapple tarts. A whisky blend, pineapple jam, gingerbread syrup and egg-white were all shaken together and served in an old-fashioned glass with dehydrated lemon and a flower garnish. Not dissimilar to an egg-nog this will surely use up your daily calorific allowance. You get a hit of whisky at the start with the gingerbread following through to a biscuit finish. It was aromatic and again beautifully balanced.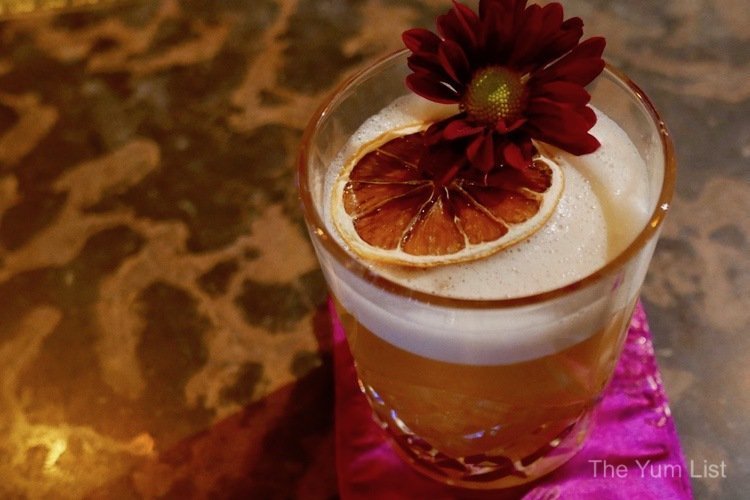 Lai Chee Kang, a traditional Chinese sweet soup for dessert (see a theme here?) was spiced up with the addition of Stolichnaya vodka, grass jelly, wheat, basil, salted peanuts, and a homemade soup of chrysanthemums, dried longans, red dates, pandan leaves and sugar. Delicate chrysanthemum with basil seeds popped in the mouth. Presented traditionally in a soup bowl with a spoon, it was practically a meal in itself.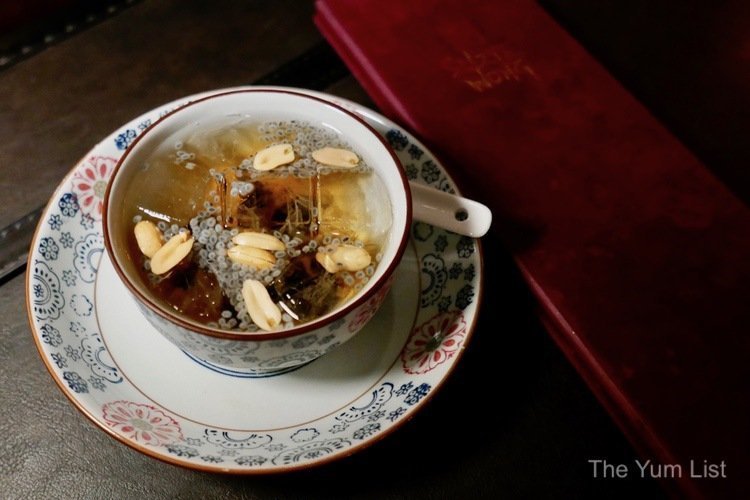 Batida de Coco e Maracuja is a Brazilian inspired drink with a cachaça base and coconut cream, passion fruit purée and passion fruit syrup. It has a tropical feel that suits a sweet palate and comes in a tiki cup with a metal straw (hurrah for sustainability).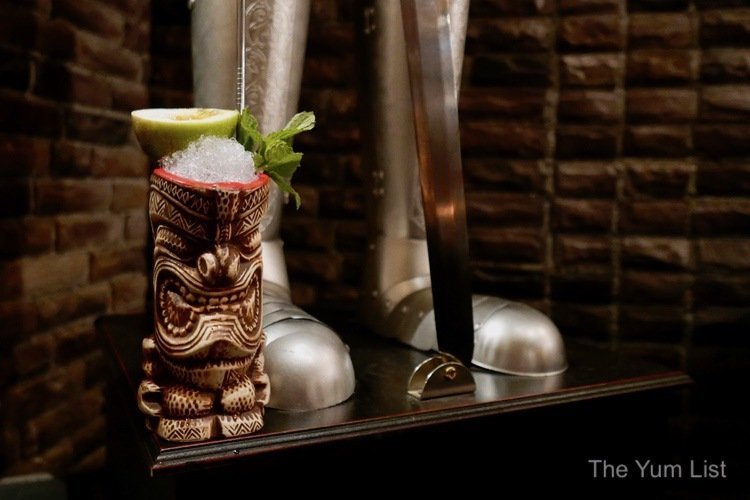 Mangosteen Mai Tai was brilliantly dished up with a crushed ice basket containing fresh mangosteen. Angostura five-year-old rum was blended with orange Curacao, lime juice, almond syrup and fresh mangosteen. It's a fresh drink with slightly bitter almond following through.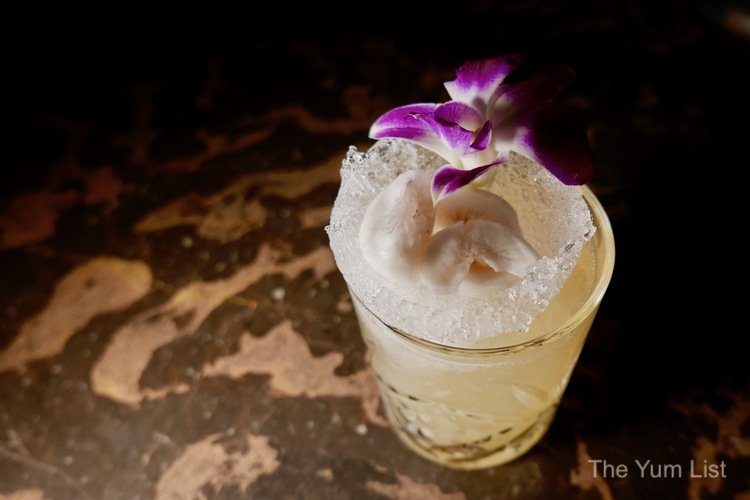 Lastly, Uncle Wong's Cendol, again based on a traditional dessert was served in the most gorgeous decorative bowl and has to be eaten with a spoon. Malibu, Baileys, homemade infused pandan vodka, coconut cream and gula Melaka syrup were all artfully blended to create a real 'wow' factor.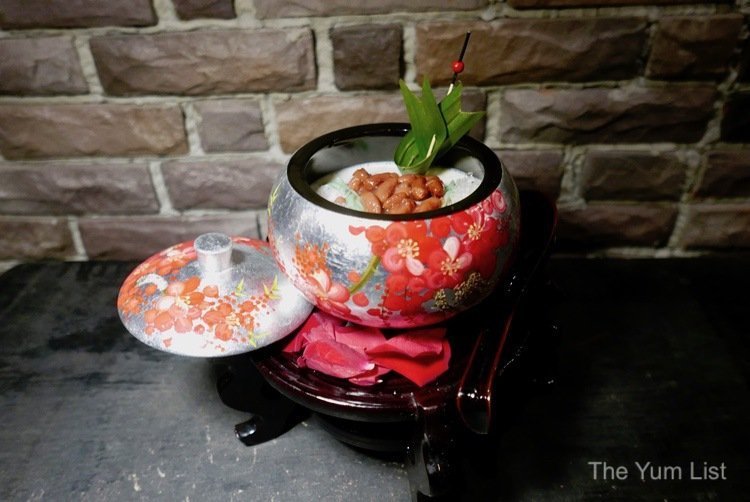 Suzie Wong KL Menu – Food
With that amount of booze, you need something to soak it all up. The food itself comes from their sister restaurant just over the road. Salted Egg Salmon (RM 26) has a yummy flavour, covered in salted egg sauce with chilli and curry leaves. Amazingly, slathered in that tasty sauce, the skin remained delightfully crispy. Lotus Root Chips (RM 18) were plain and simple crispy-fried lotus roots providing the perfect pairing for the drinks. Great nibbling.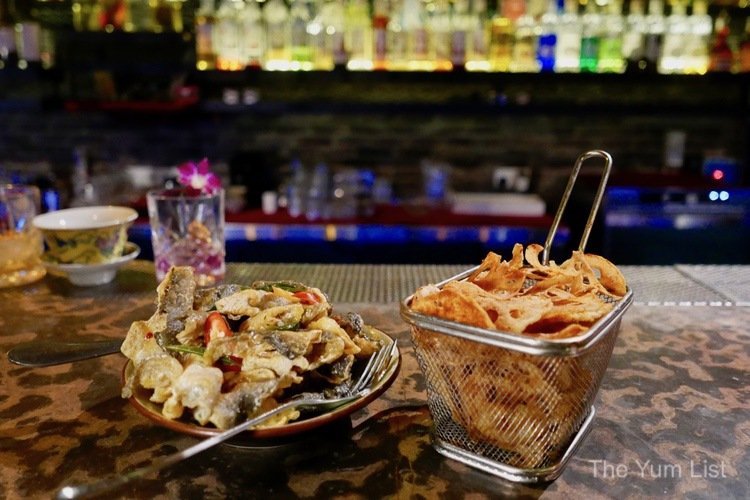 Suzie Wong KL Review
I love a themed bar and Suzie Wong's doesn't disappoint. With a step back in time, superb vibe to it and fantastic cocktails, I'm already looking forward to my next trip. Next visit though will be much later in the evening. I hope to catch the burlesque show on a Monday or Tuesday night or the live band on other nights.
Reasons to visit Suzie Wong KL: fun theme and vibe; our top cocktail picks are the Butterfly Pea Sour, Oriental Herbal Tea and the Pineapple Cookies.
Suzie Wong KL
Wisma Lim Foo Yong
86 Jalan Raja Chulan
Kuala Lumpur 50450, Malaysia
www.facebook.com/suziewongasia/
www.suziewong.asia
+6 017 226 6480
* Reservations required for tables
** Dress-code applies (long pants, collared shirt, closed shoes for men)
Suzie Wong KL Opening Hours
Monday to Friday 4 pm – 3 am
Saturday 6 pm – 3 am
Sunday closed
Check out our previous visit to Suzie Wong Kuala Lumpur here and find more on KL's bar scene here.