Healthy Weekly Meal Plan by Nathalie Gourmet Studio

"A low calorie menu for a healthy lifestyle."
Words & Photos: Monica Tindall
One of the best things I've done for myself this year is order Nathalie Gourmet Studio's Healthy Weekly Meal Plan. The menu delivers a nutritious lunch, snack and dinner for a period of a week at a time. It takes the stress out of meal-planning and puts much joy into the eating experience.
The menu is carefully designed for people who care for their health. The recipes are packed with fresh, whole ingredients that are organic and free-range where possible. They're kept to a limit of 1200 calories per day, and even include a daily dessert!
The best part is that it doesn't feel like a calorie-restricted diet plan that will take effort to stick to. Instead, it's more like a luxurious treat having delicious chef-prepared meals in your home. Anyone who has dined with Nathalie before will attest to the excellence of her food.
Healthy Weekly Meal Plan – What's In The Box?
The box holding two-day's worth of food is delivered at the start of the week. Everything is clearly labelled and there's a small booklet with instructions for how to be prepare each item. Many meals, such as salads, can be eaten straight away with a splash of dressing. The hot items are either heated in their sealed bags in a pot of boiling water for a few minutes, or warmed up in the oven. It is so easy!
Healthy Weekly Meal Plan by Nathalie Gourmet Studio
The Healthy Weekly Meal Plan changes every week with updates posted on Nathalie Gourmet Studio's Instagram page. Larger meals are meant for lunch, with a lighter meal, usually a soup, for dinner. A sweet afternoon snack is provided for in-between. However, you can eat them in any order you please! I had a couple of evenings out so didn't eat the soup that night. Instead, I froze them, and had the pleasure of ready-packed lunches for work for a few days.
Monday
"This is your Monday Morning reminder that you are amazing and you can handle anything."
The first day's meals were superbly fresh. Lunch (680 kcal) was composed of prawn Caesar salad with keto bread croutons, and a tuna, mango, avocado, tomato and red rice poke bowl. I only had to squeeze the dressing on top and both were ready in an instant. The afternoon snack (220 kcal) of citrus muesli topped with orange salad was more than enough to keep me going until dinner time. After a few minutes of warming in boiling water, pumpkin and fennel velouté with pink pepper (280 kcal) brought the day's dining to a close. This light but flavourful soup left me content and smiling at a delicious and nutritious start to the week.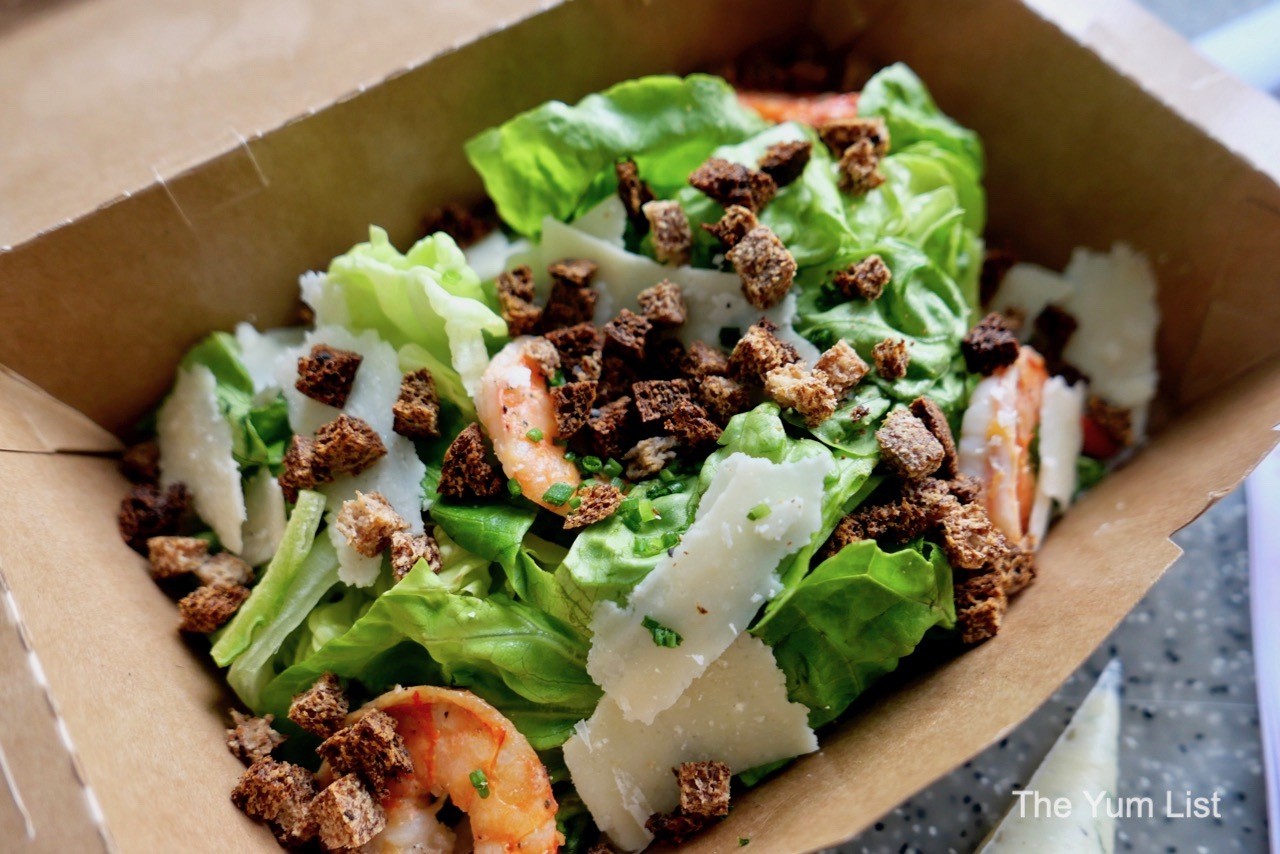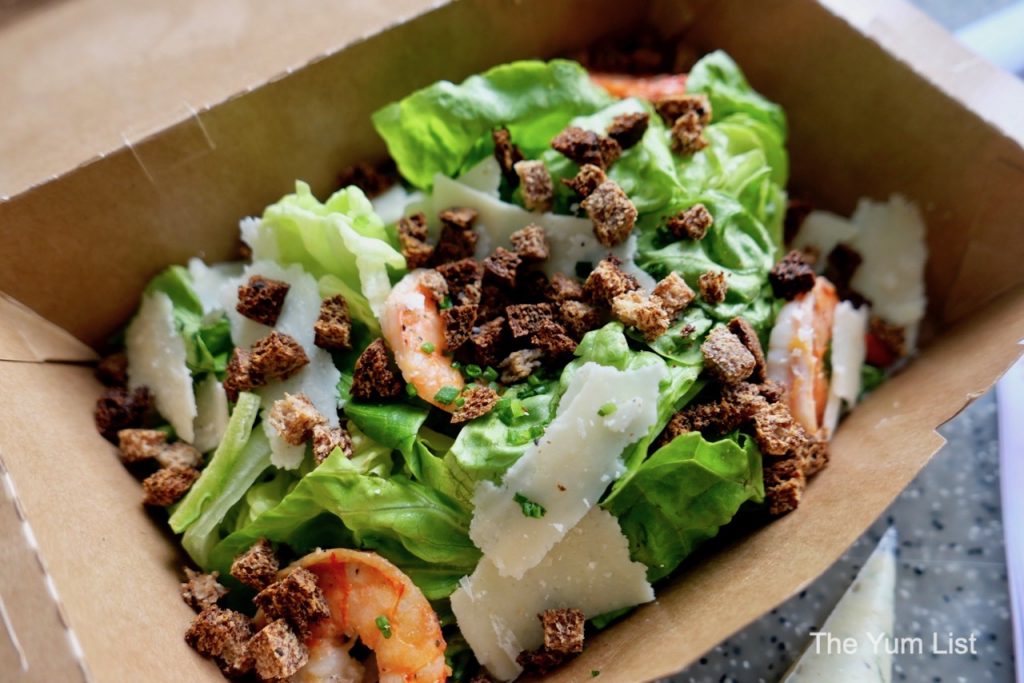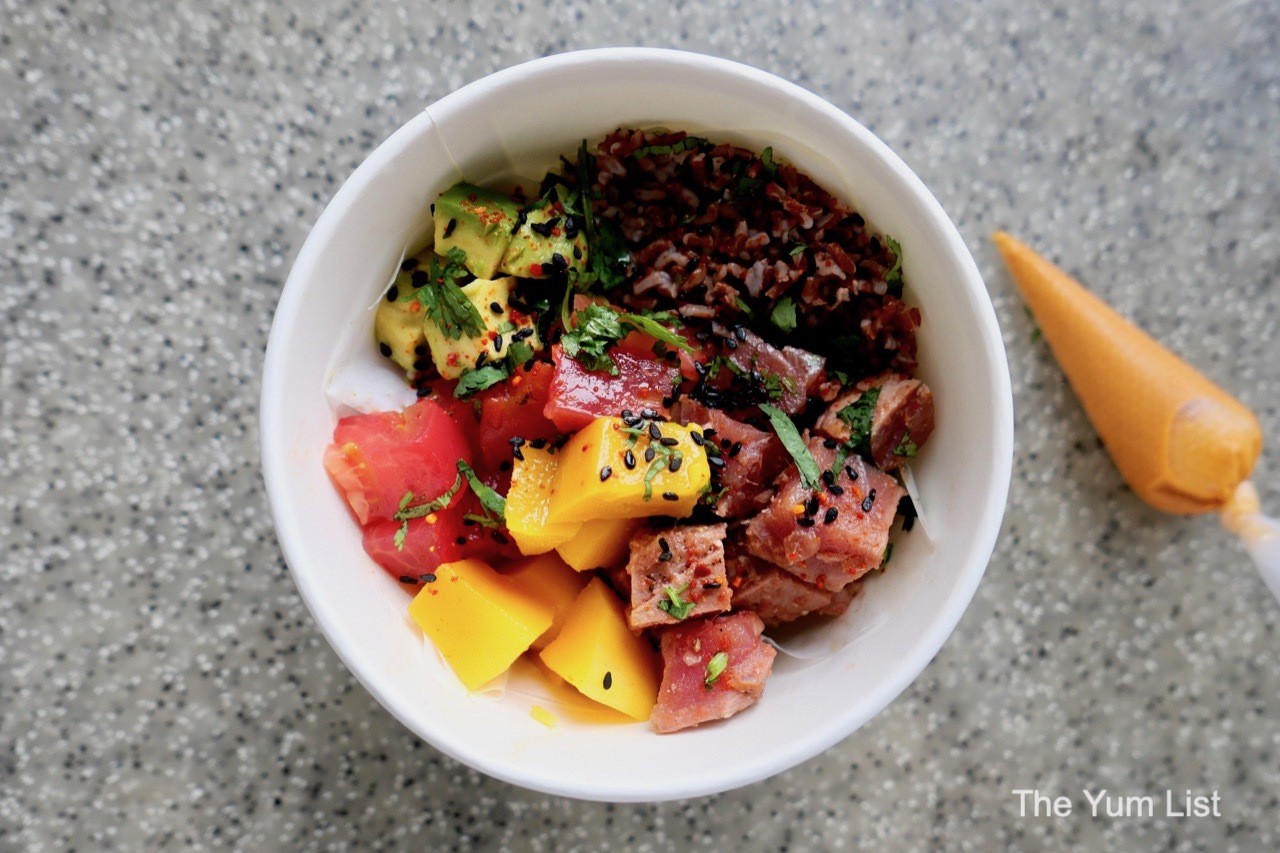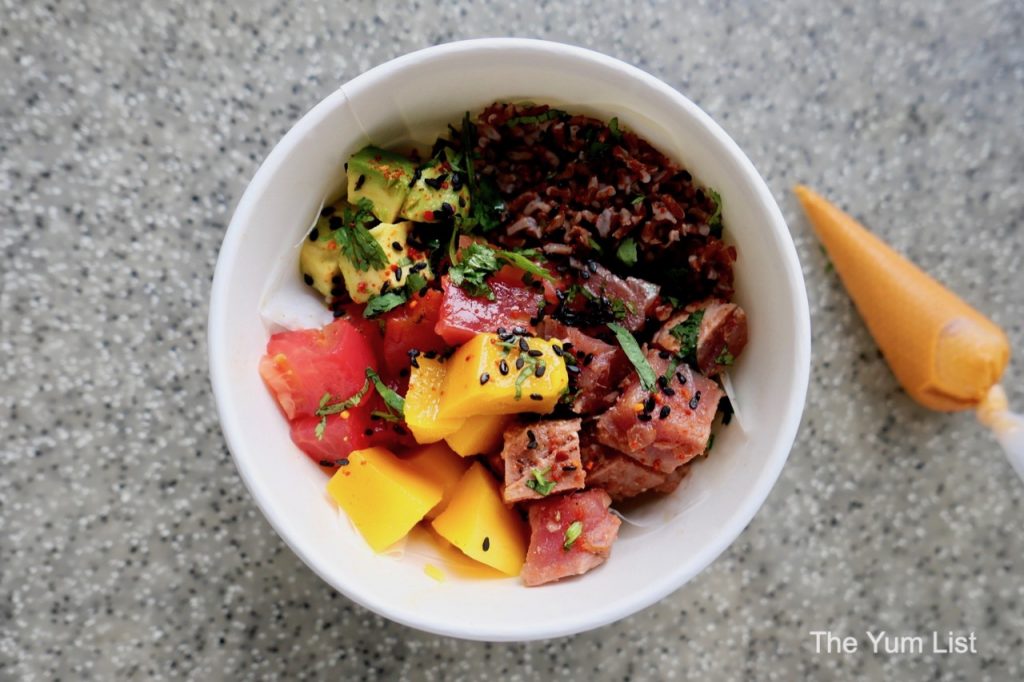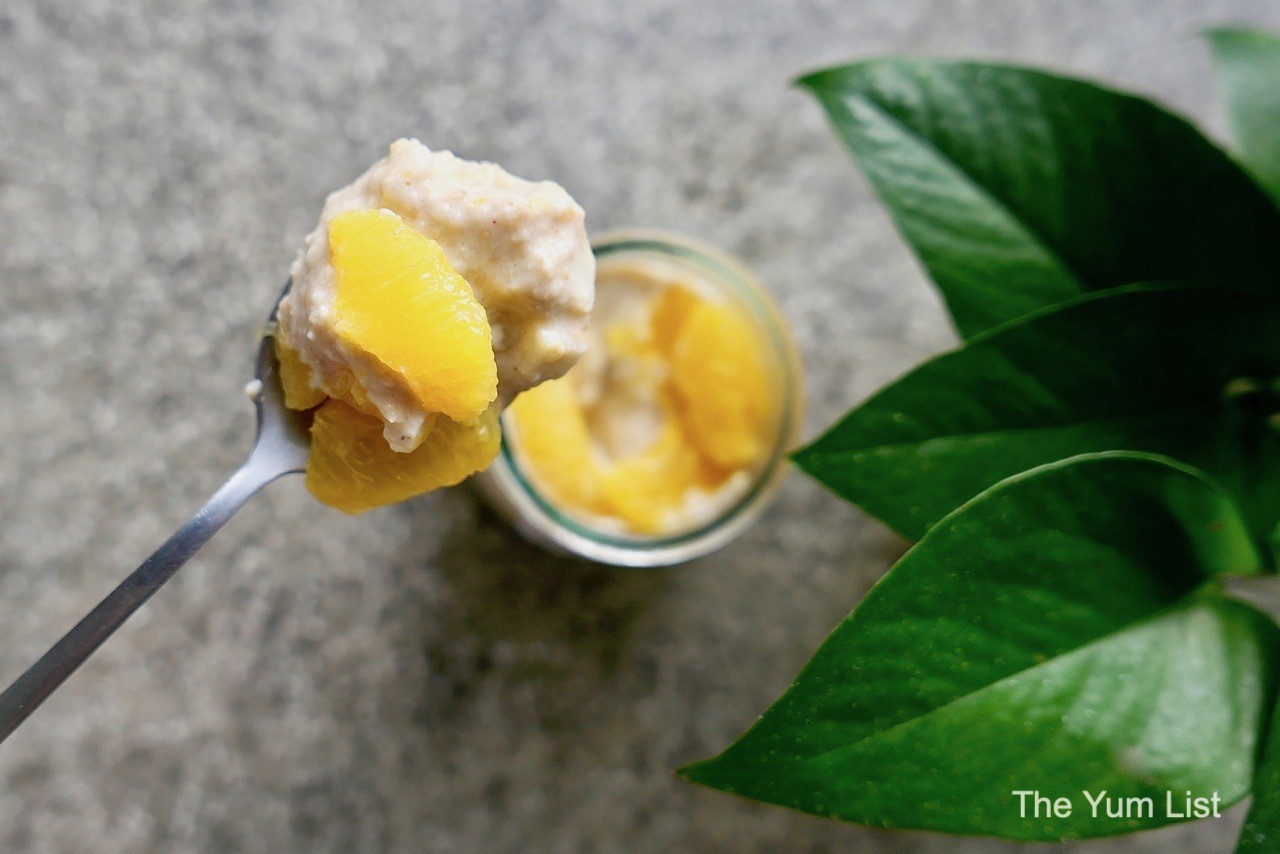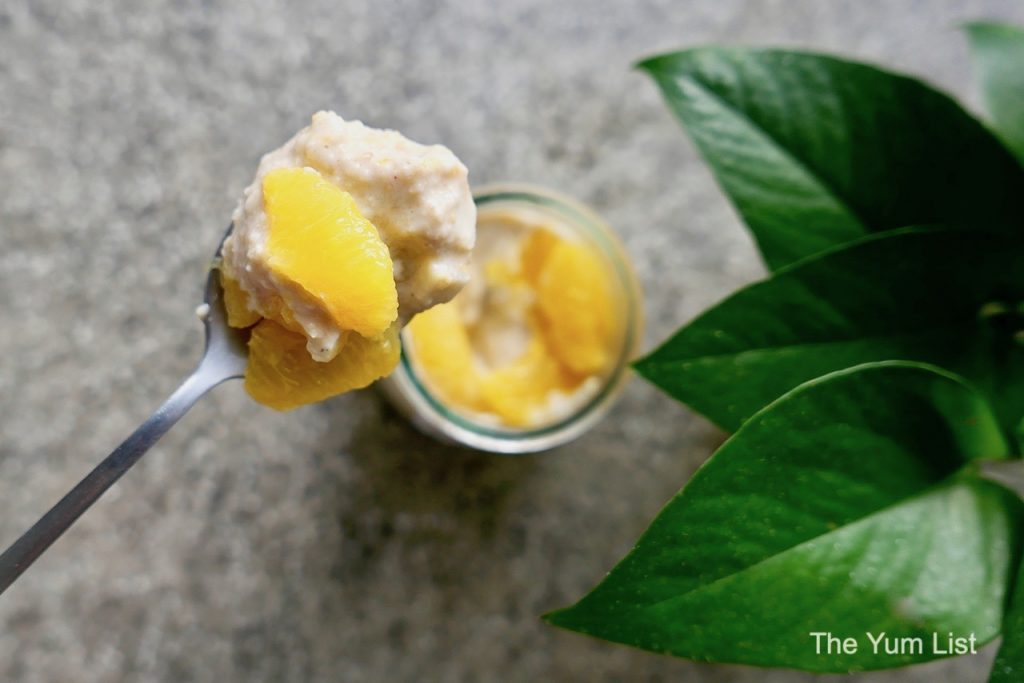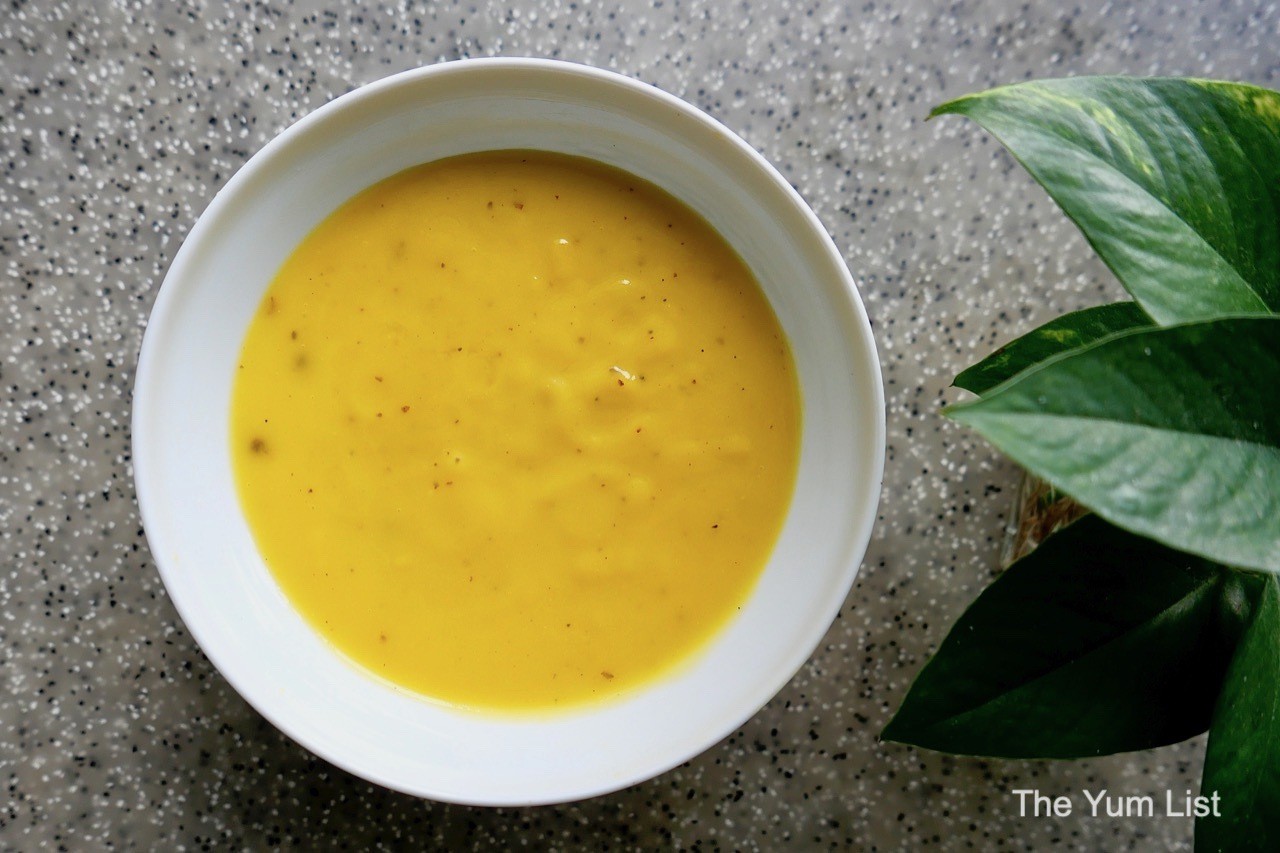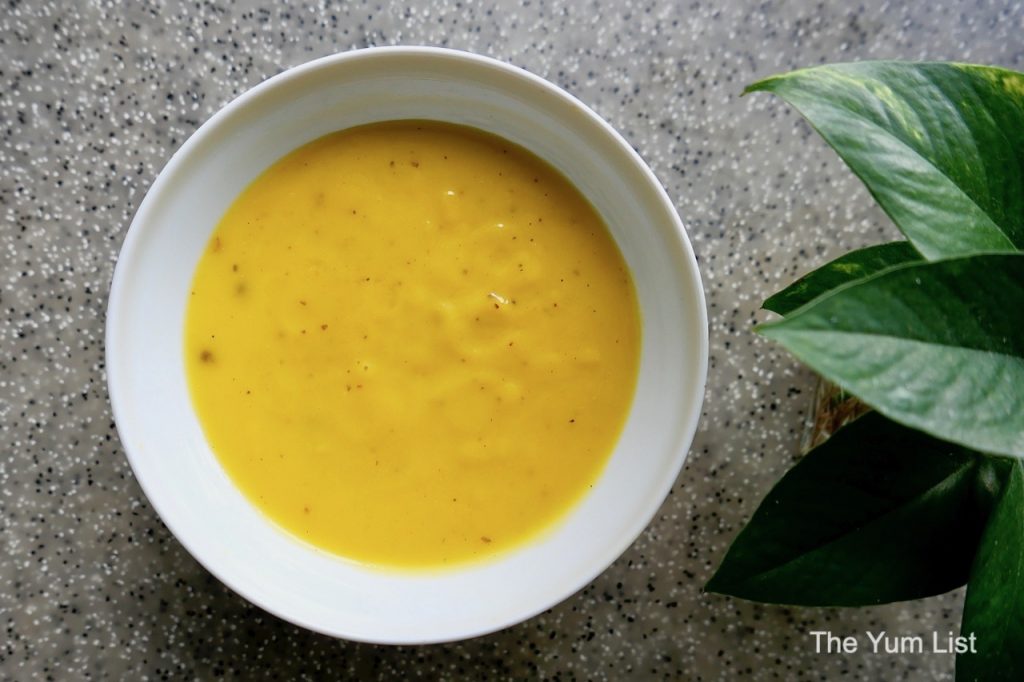 Tuesday
"Believe you can and you will."
Tuesday's lunch (750 kcal) saw a hearty midday meal with a French green bean, blue cheese and walnut salad, accompanied by preserved lemon and green olive fish tagine with quinoa and vegetables. Gorgeous. This is what I'd expect of restaurant-quality food and I got to eat it at work! Red fruit and white cheese mousse (190 kcal) put a splash of colour into the afternoon snack, and dinner (260 kcal) of minestrone soup with a light basil pesto was another winning combination.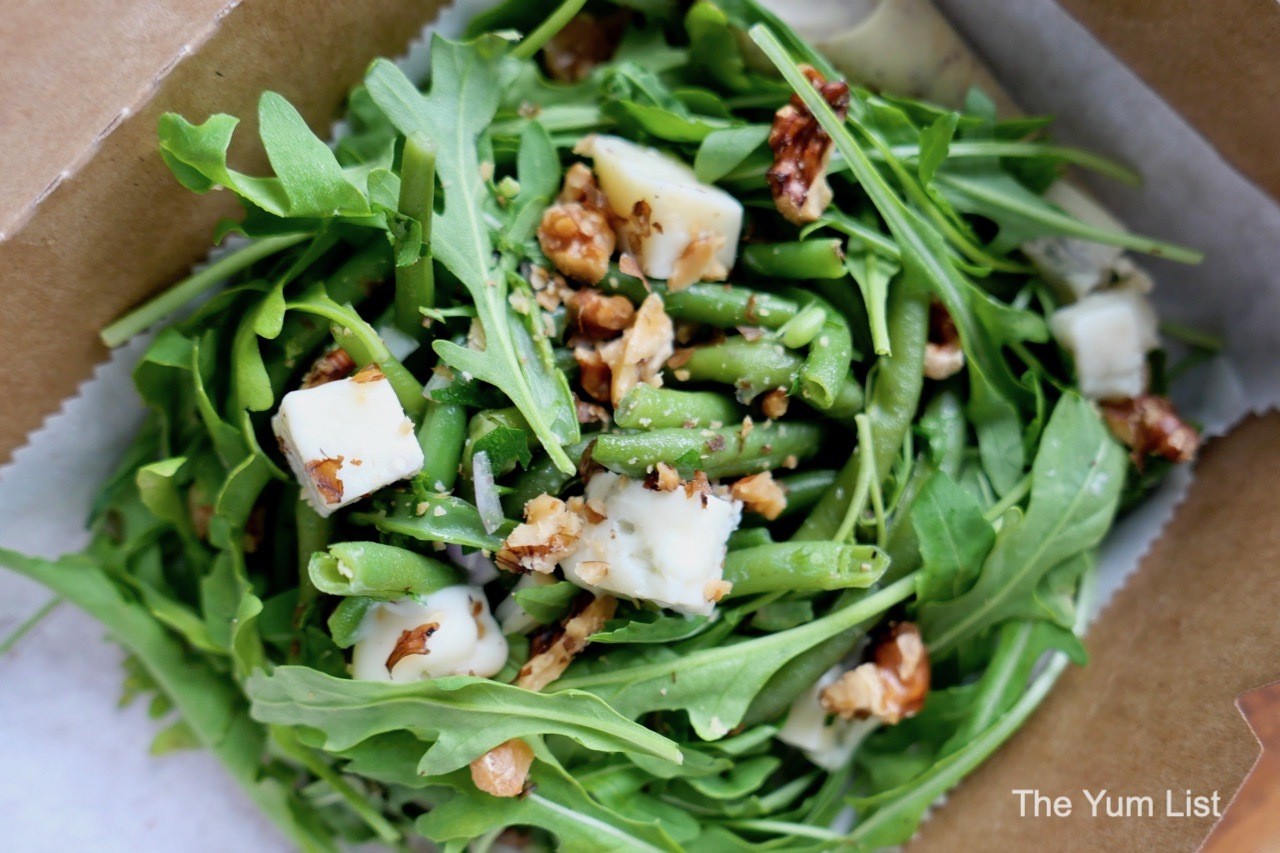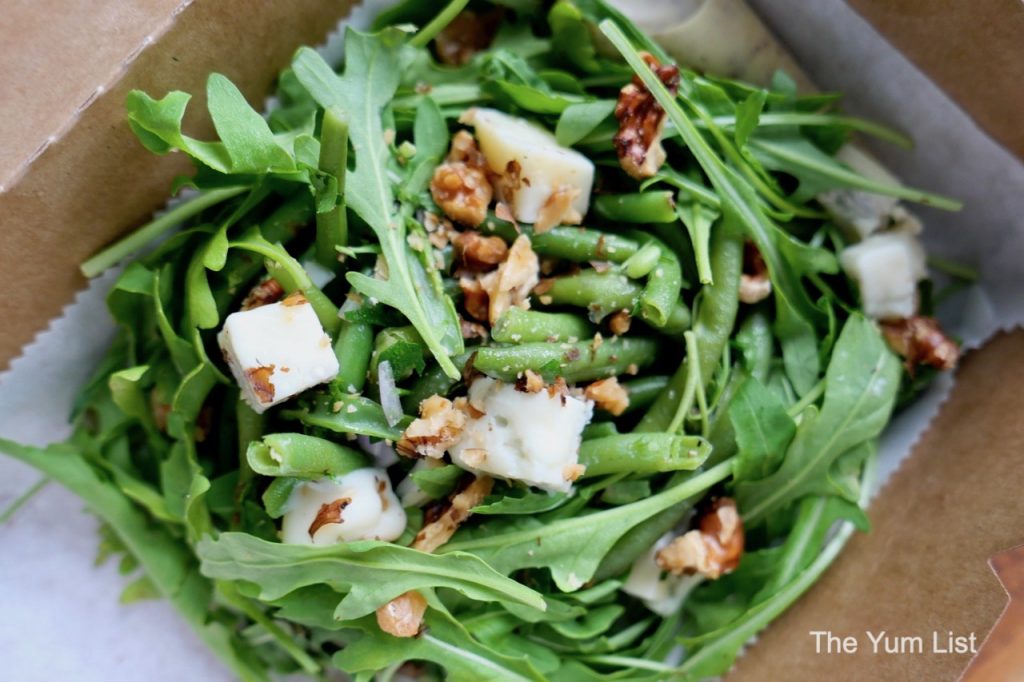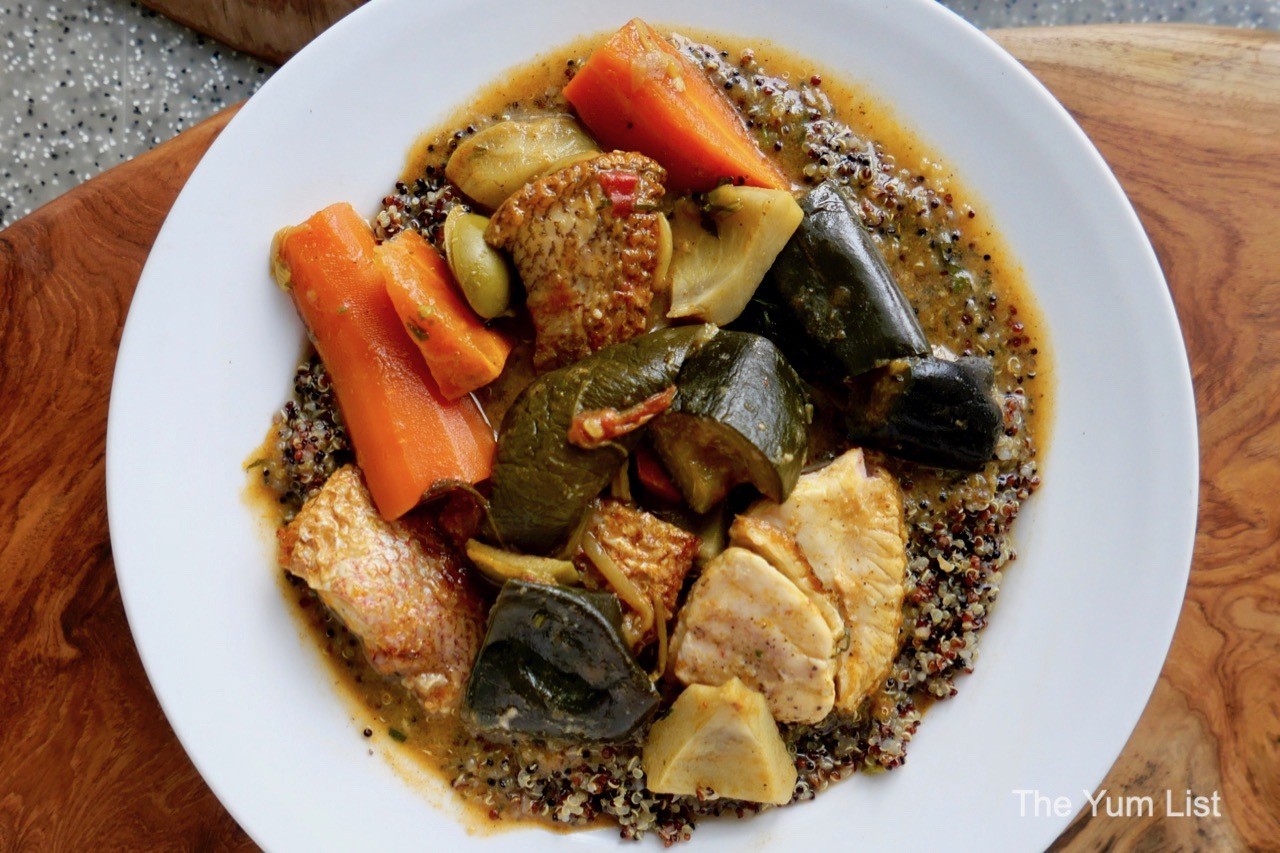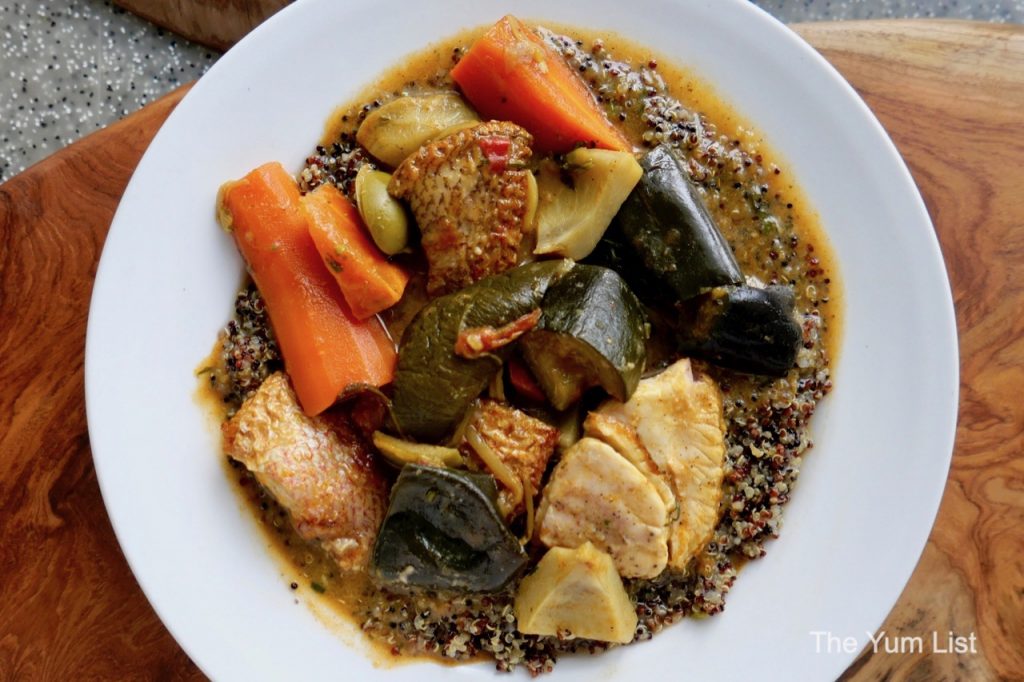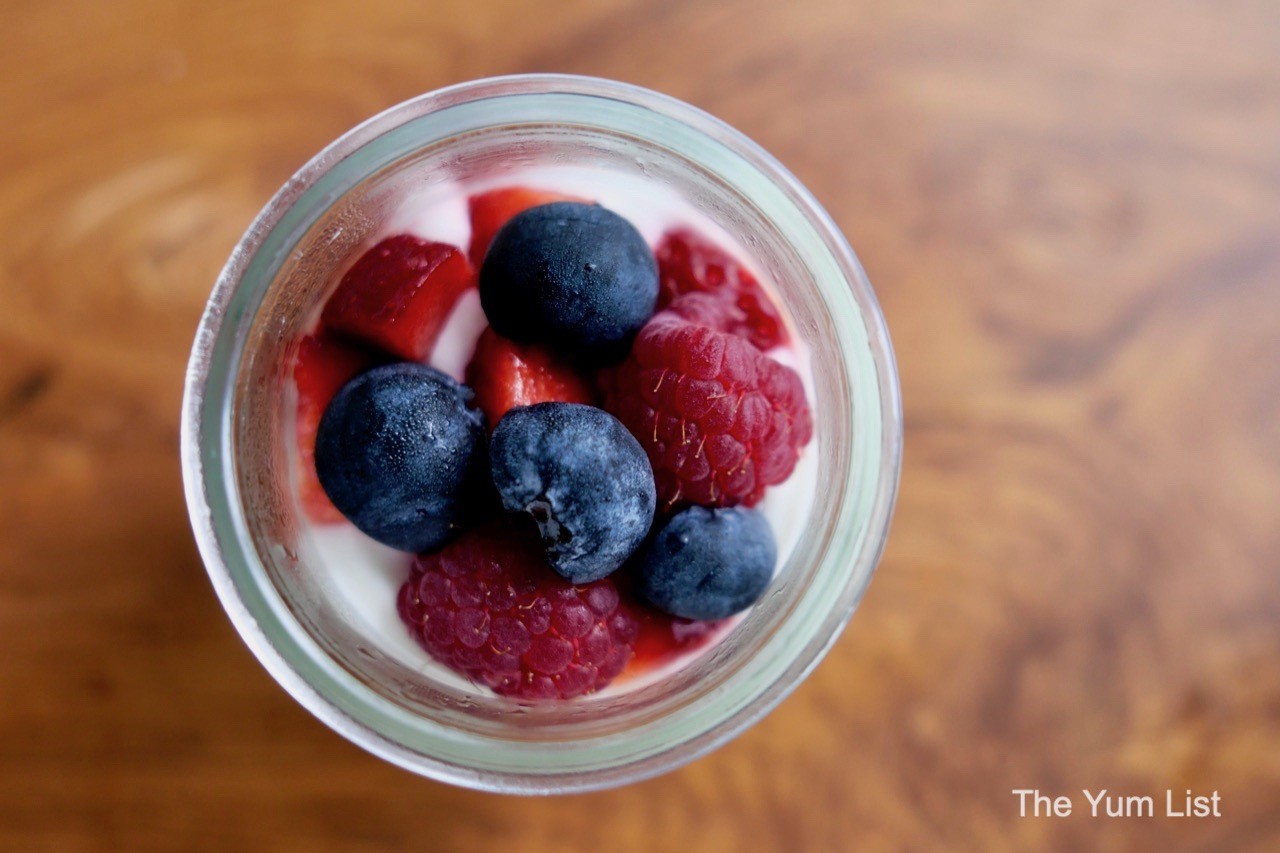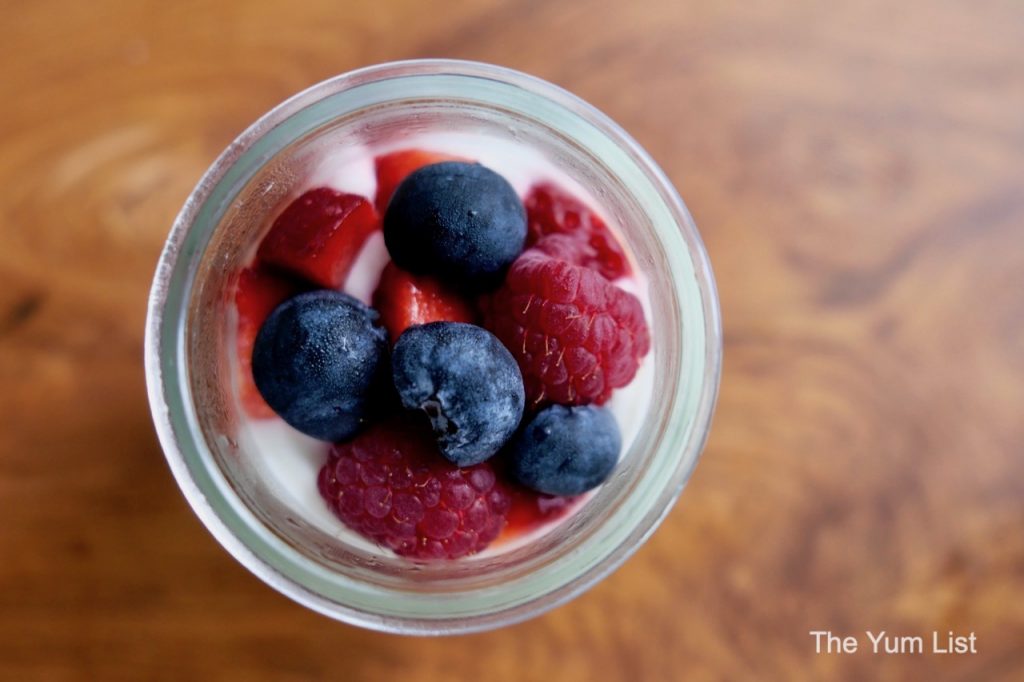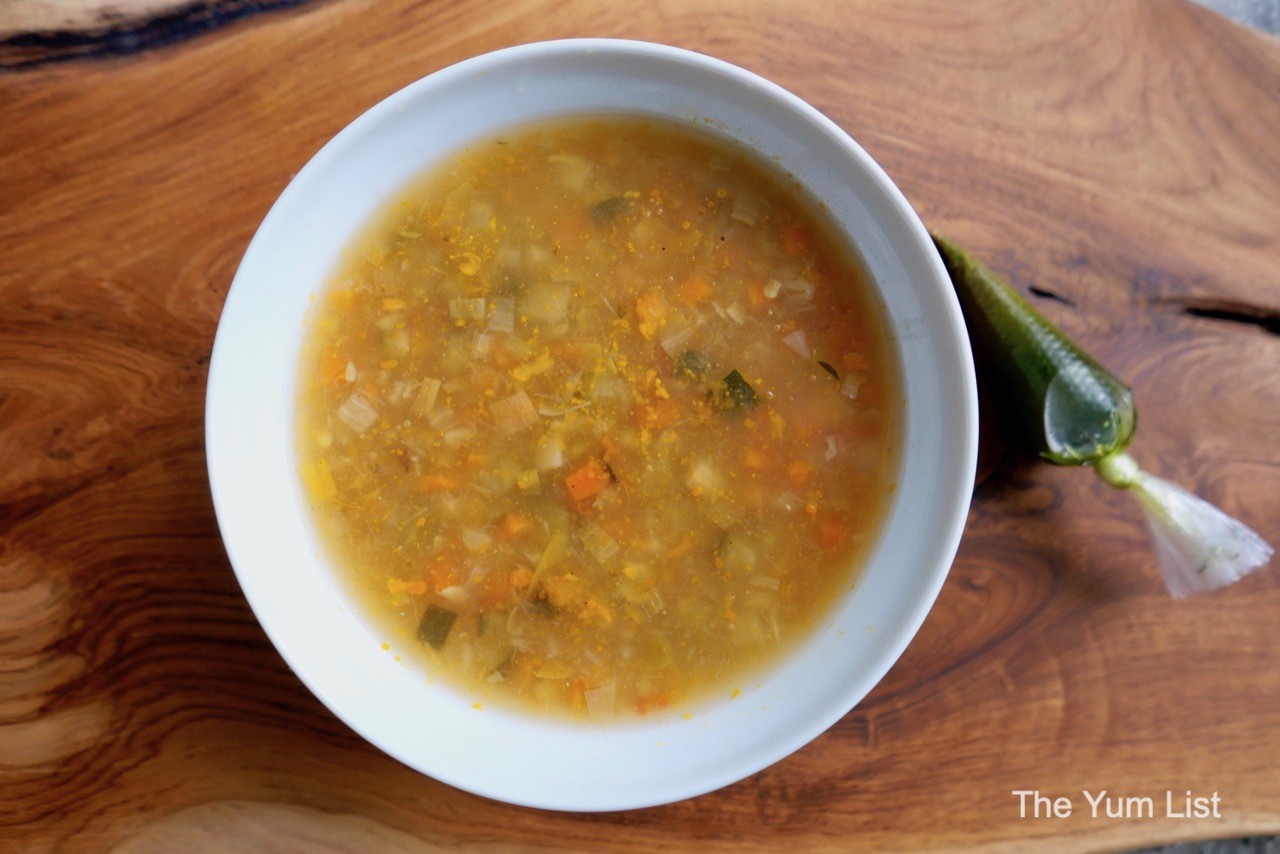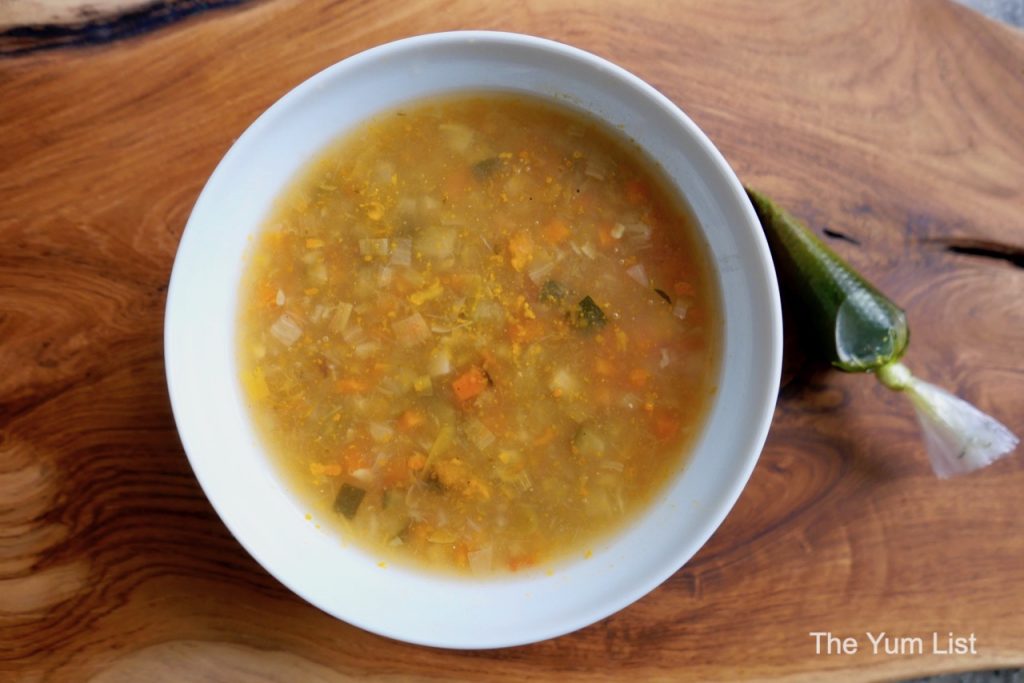 Wednesday
"The greatest wealth is health."
Although there is some stiff competition, Wednesday's lunch (720 kcal) might be my favourite of the week. It began with a refreshing momotaro tomato gazpacho, and finished with seafood and leek lasagna (heated in the oven) sided with mesclun salad with a yuzu dressing. The layers of the pasta dish were elegant and fine; a true testament to Nathalie's French culinary background. Again, there's no need to feel like you're missing out, as dessert (180 kcal) is provided. This time in the form of a lime and passion fruit floating island. Roasted red pepper and tomato soup with crispy croutons (250 kcal) brings the day's meals to an end.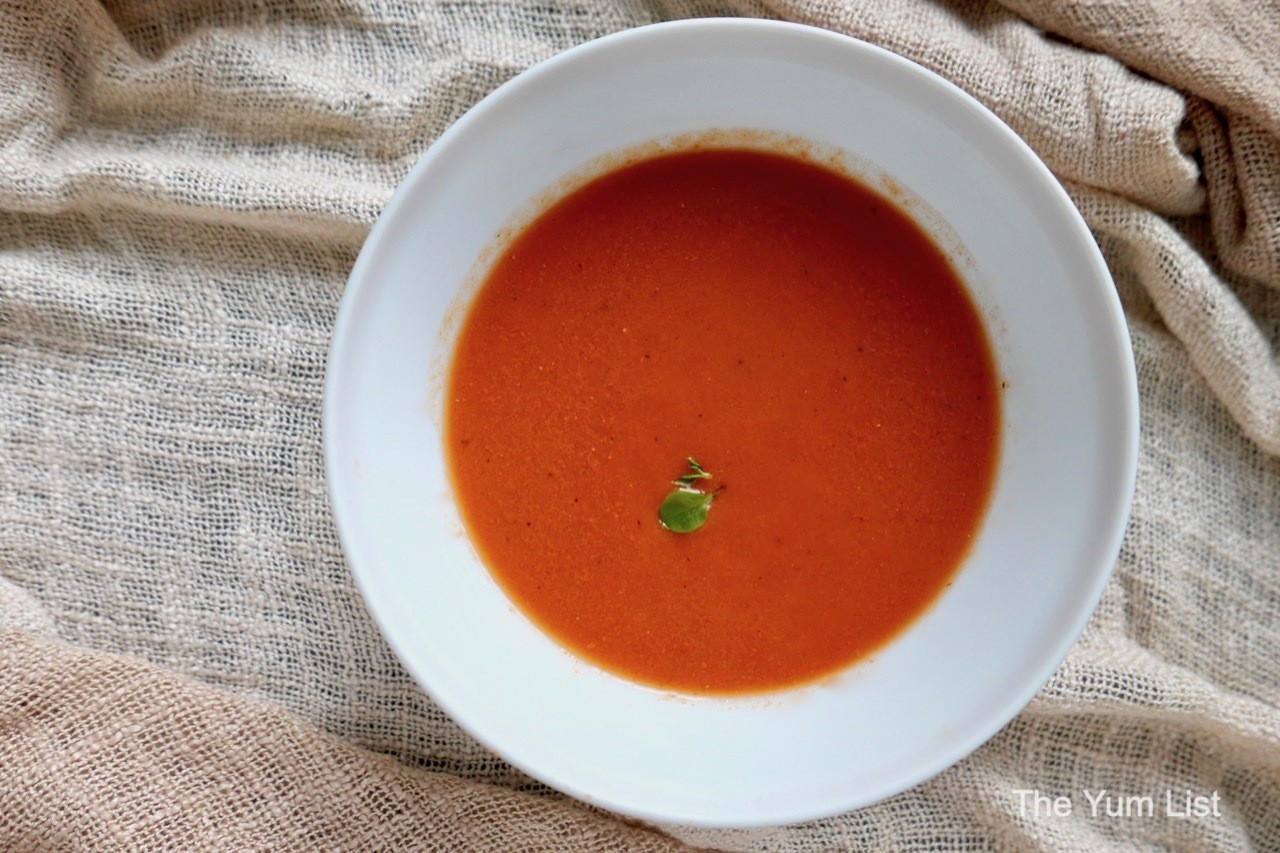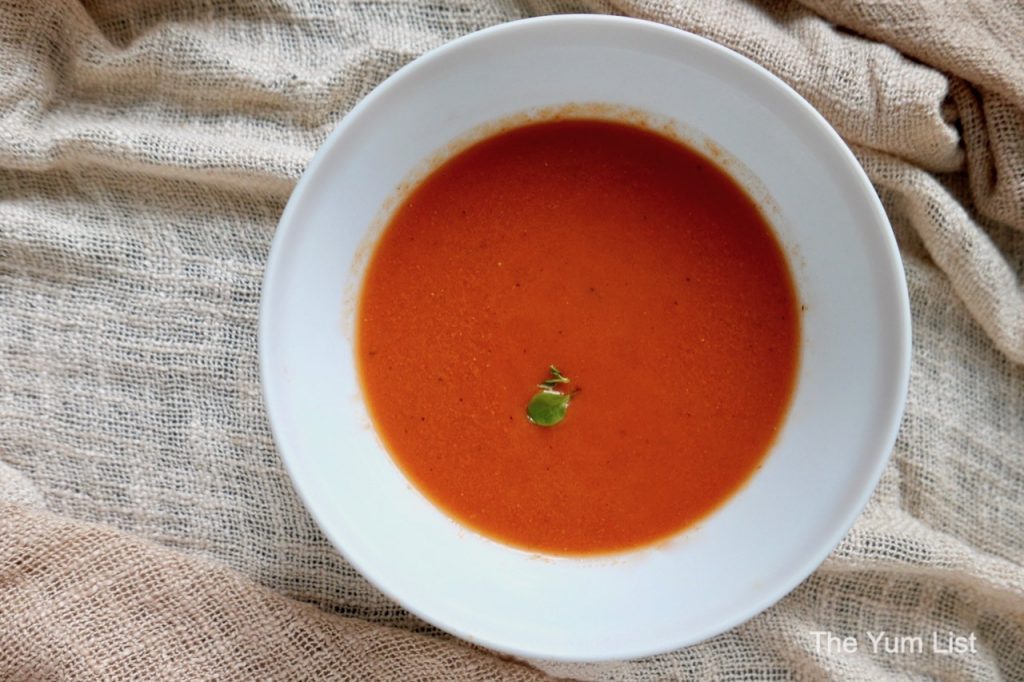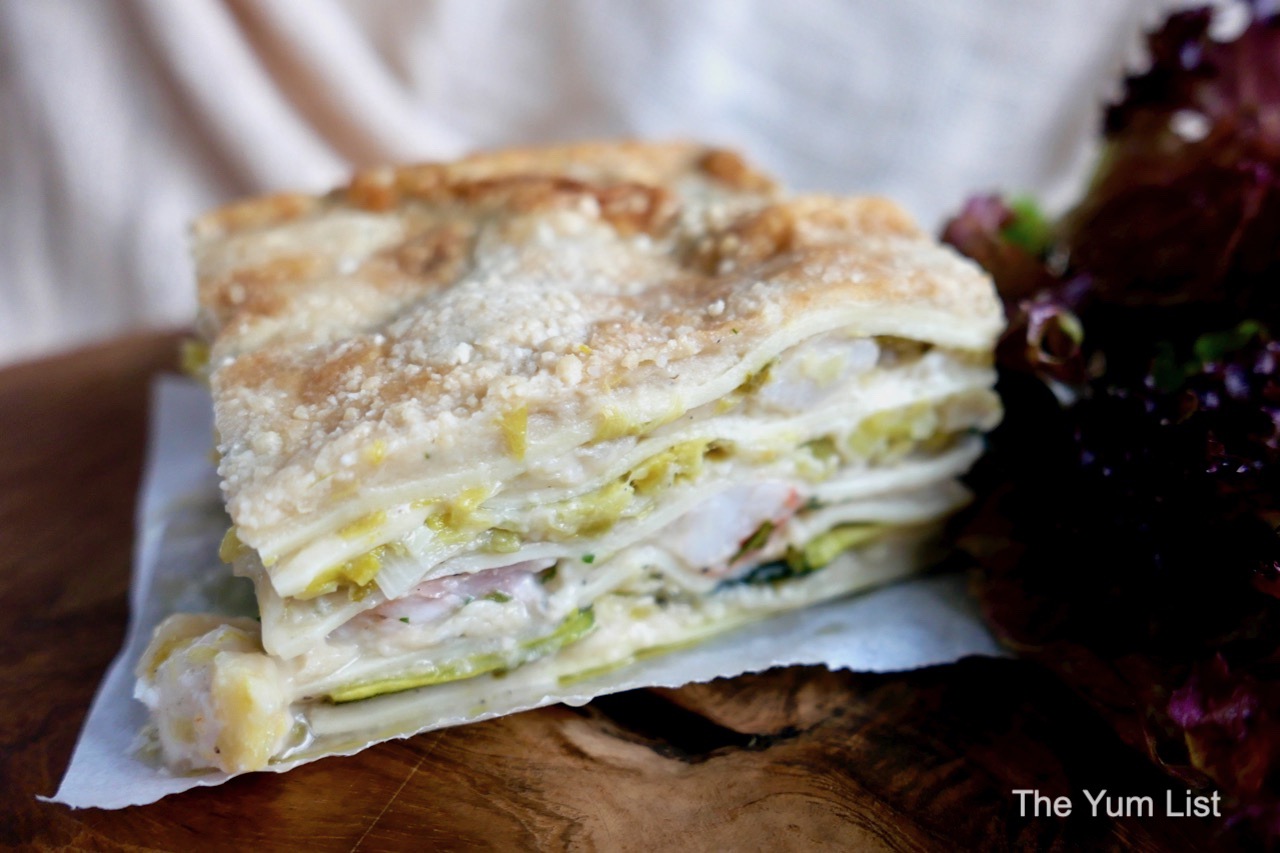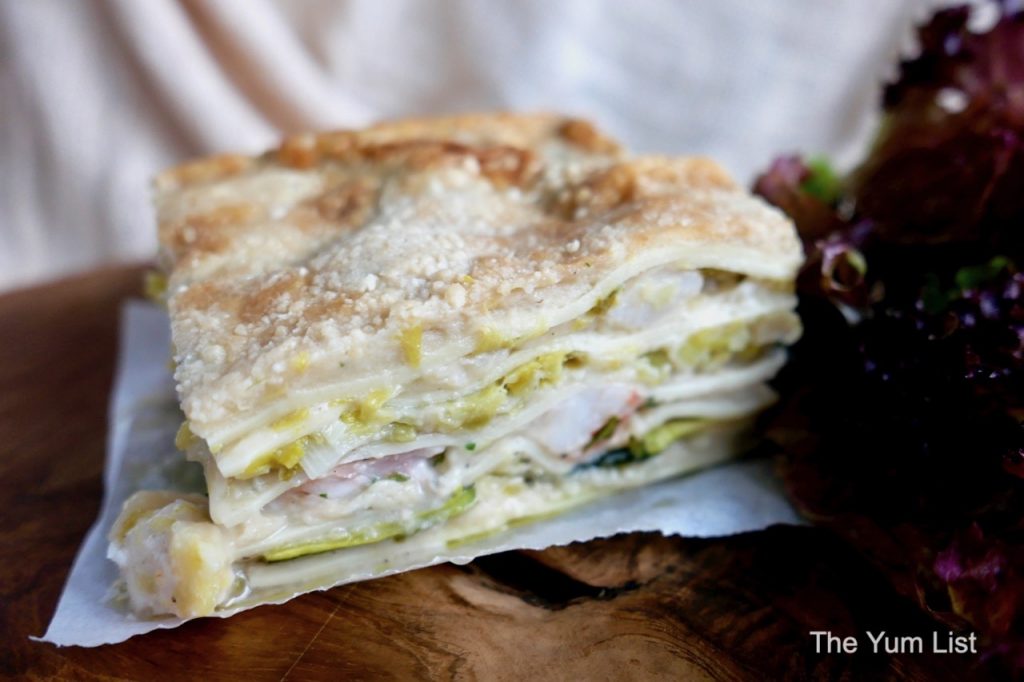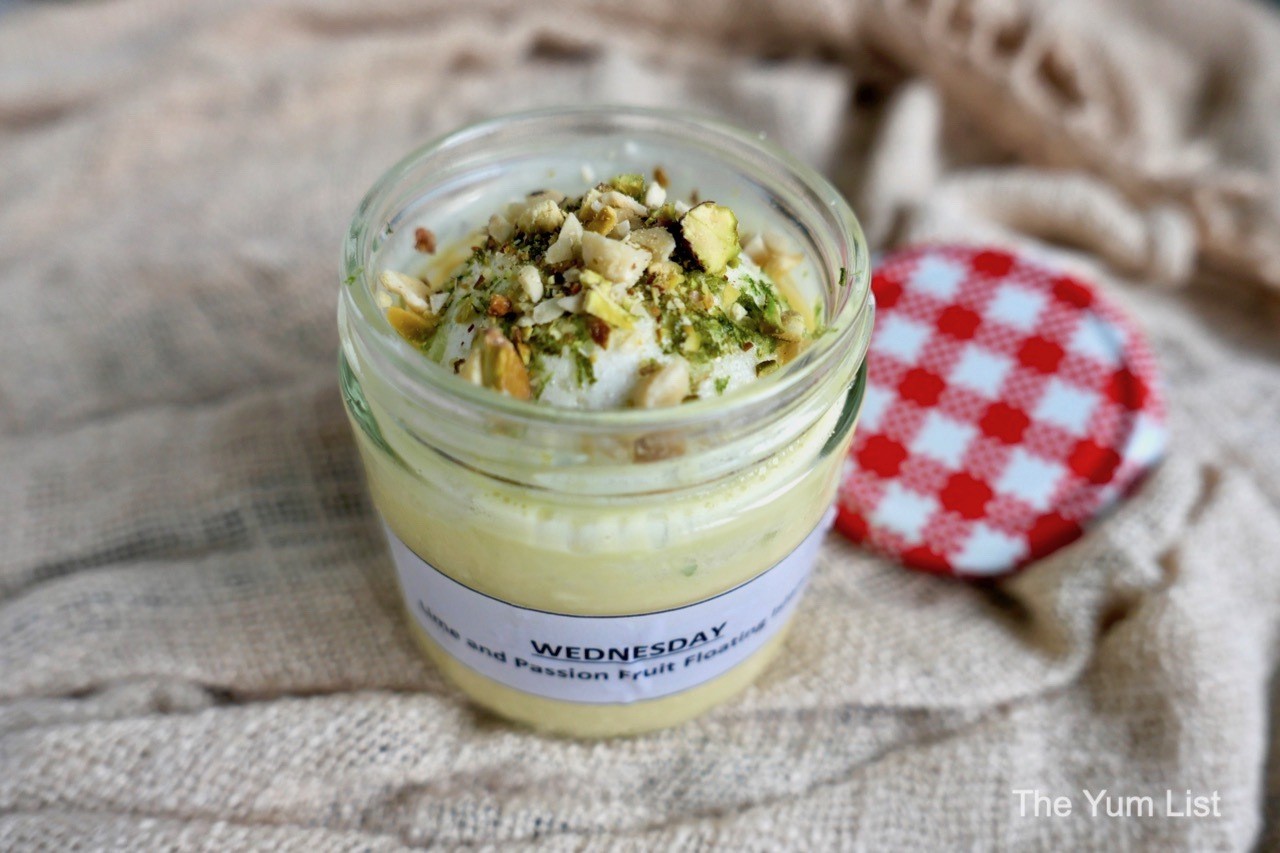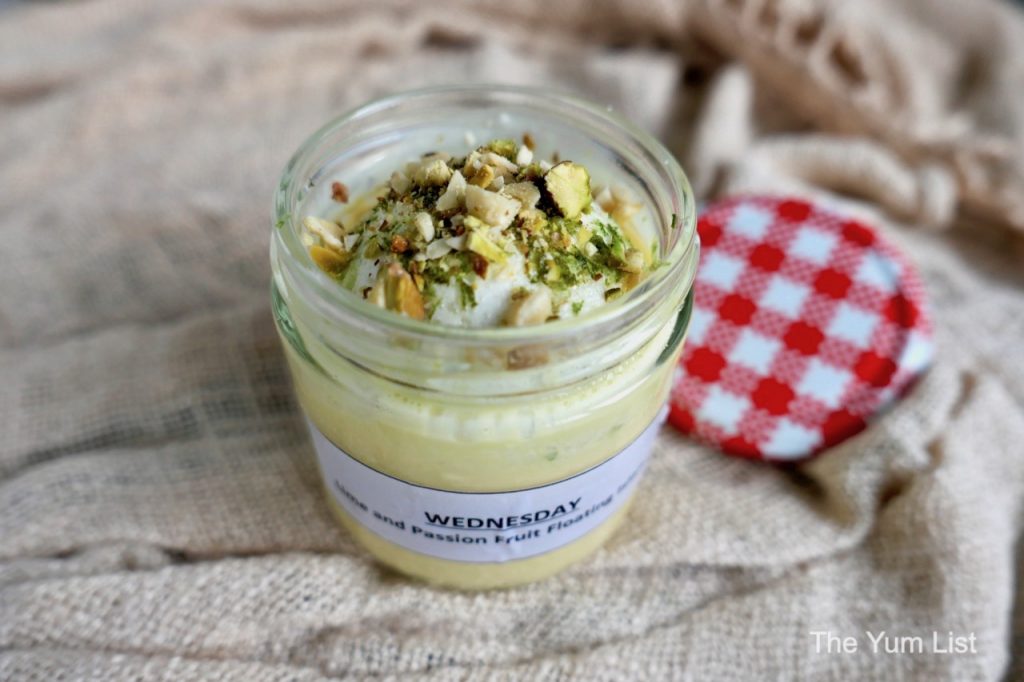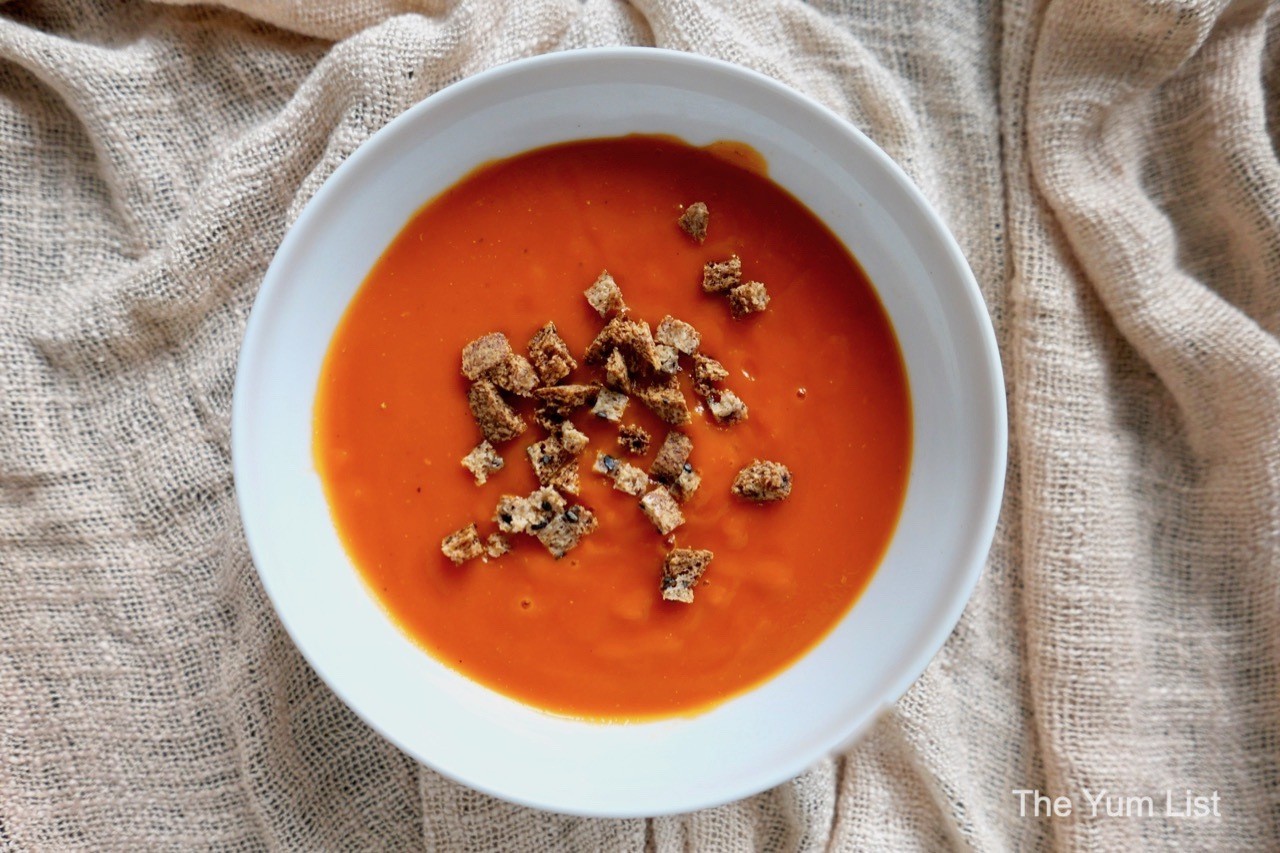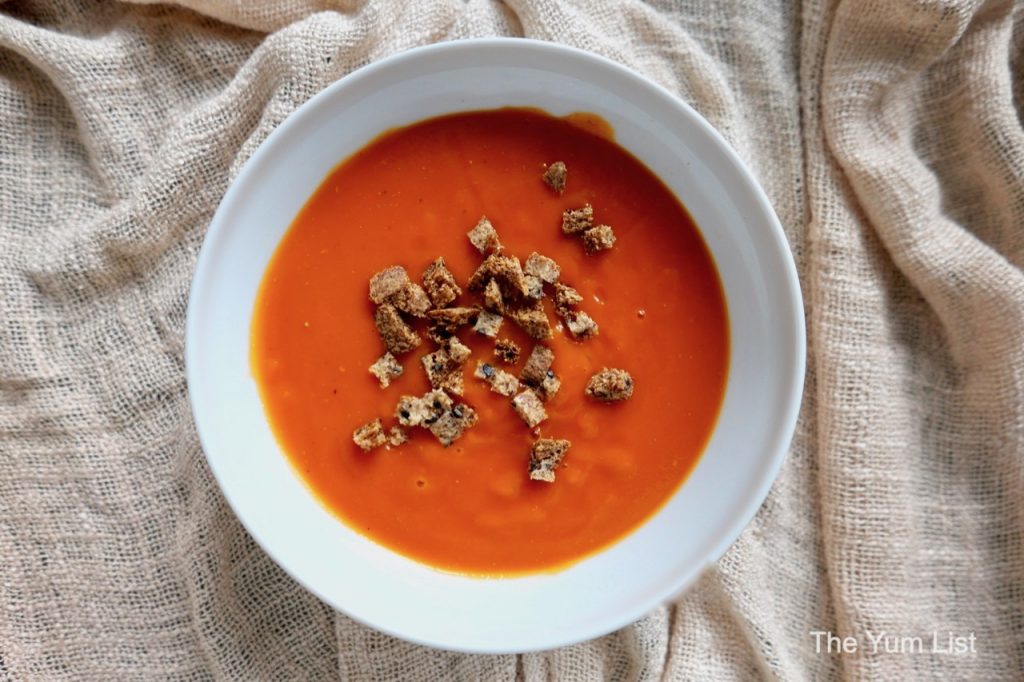 Thursday
"Start your Thursday with a happy attitude. Believe today is going to be a good day."
It certainly was a great Thursday with the mouth-watering lunch (710 kcal) I had to look forward to. Sous-vide beetroot and orange salad was fresh and cleansing, while the seared salmon fillet with green pea and carrot risotto was warm and comforting. You even get to eat cake on this healthy meal plan! Light lemon cake with vanilla yoghurt (165 kcal) was actually one of the lower-calorie snacks, dispelling all misconceptions about counting calories. Dinner (310 kcal) brought a wonderful Thai recipe to the table with a light chicken and coconut soup. Yum!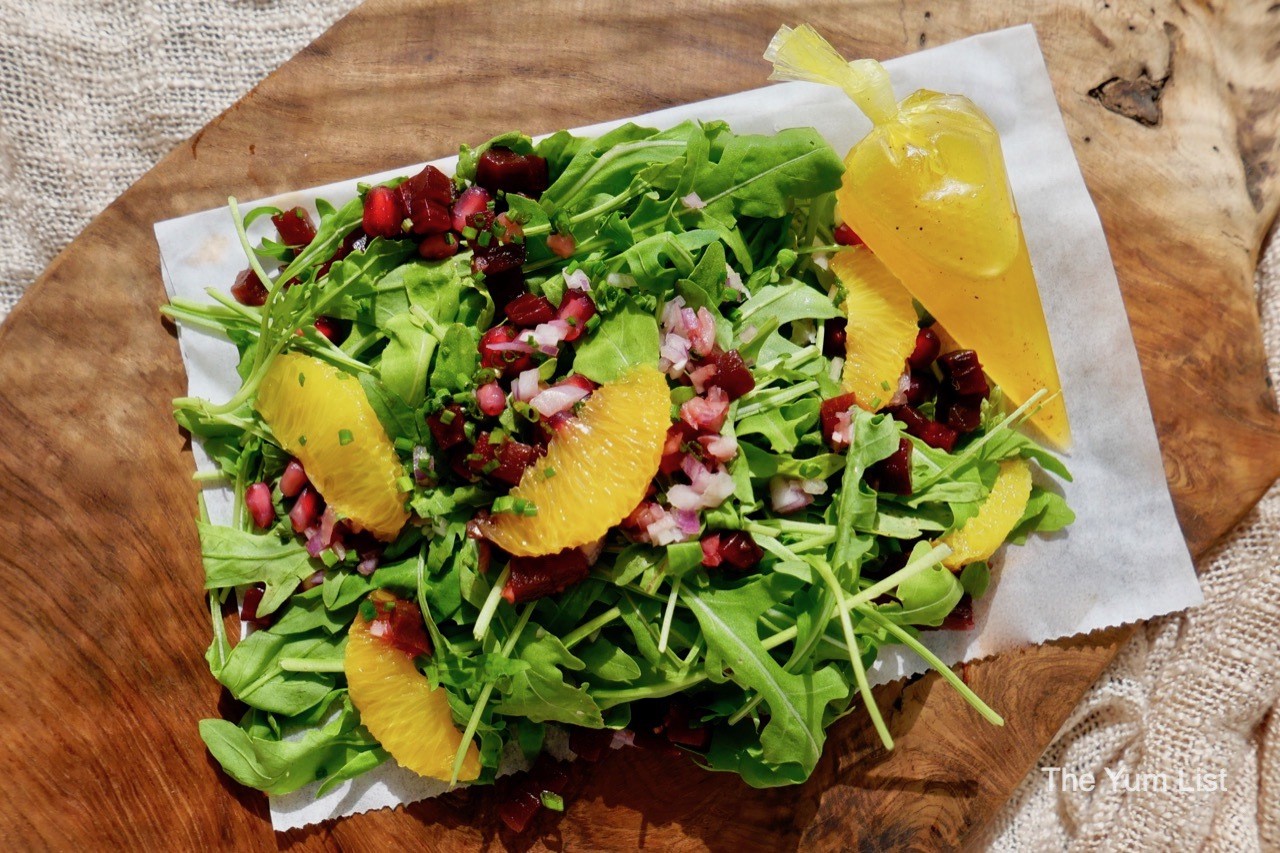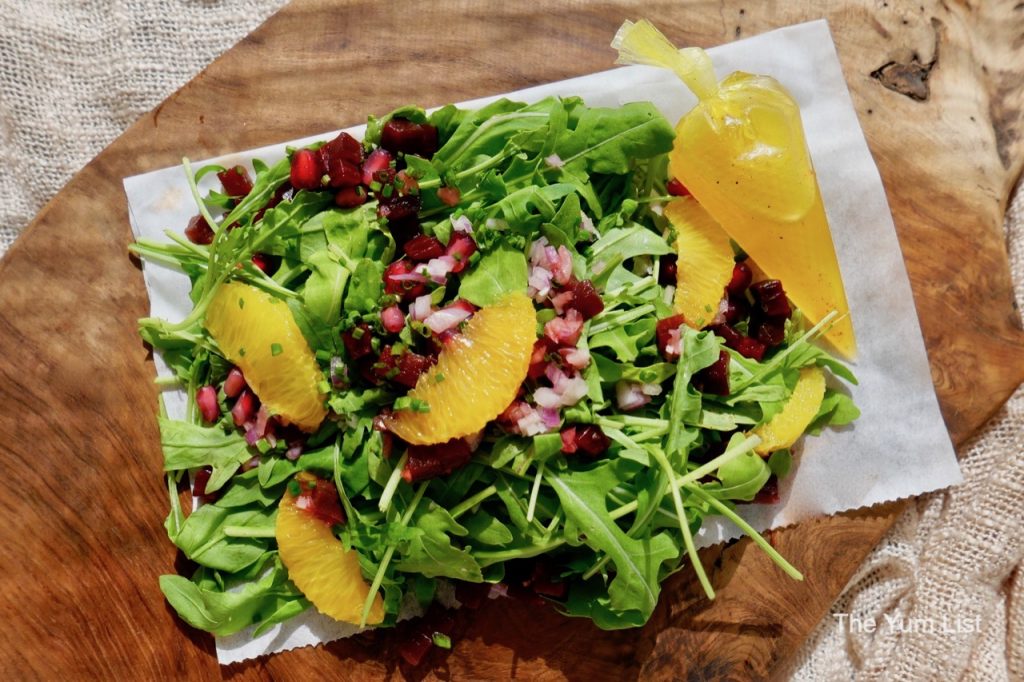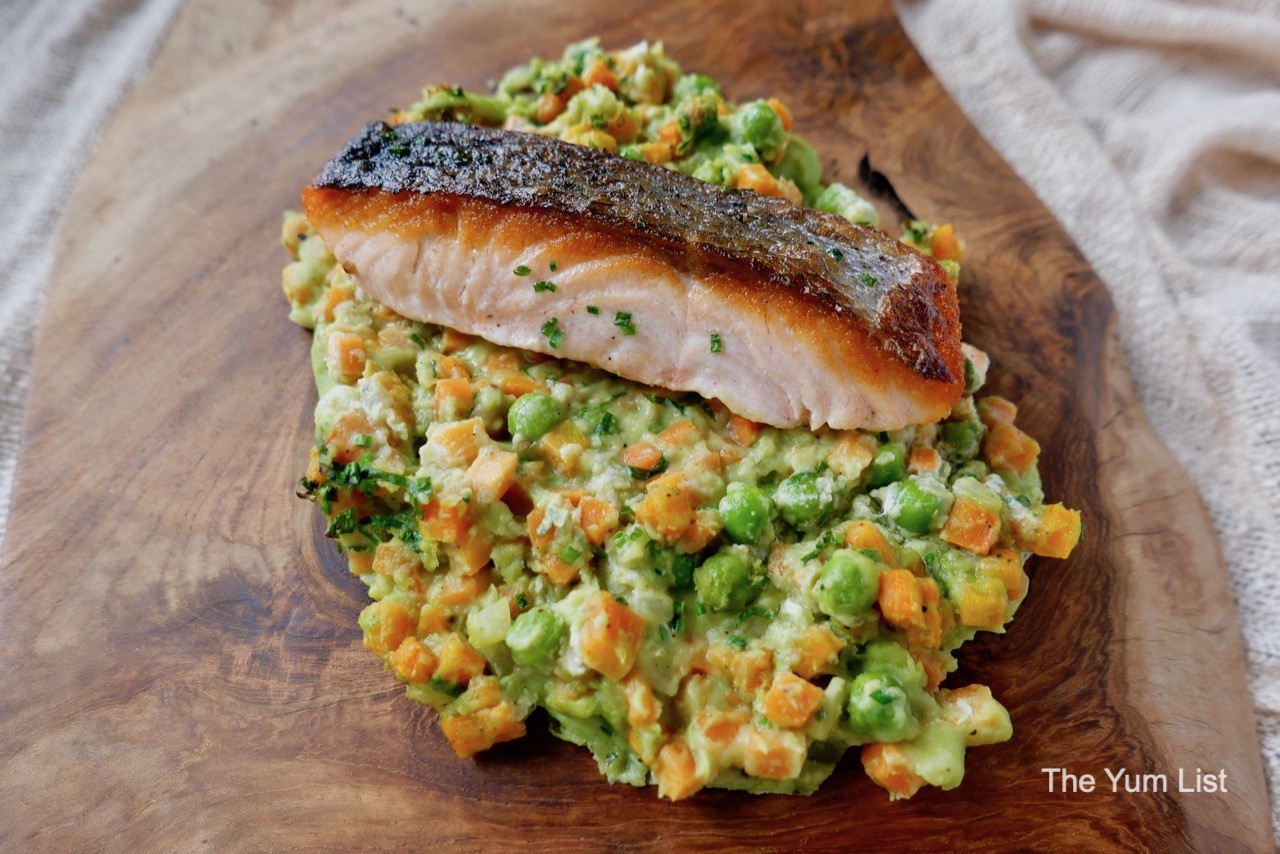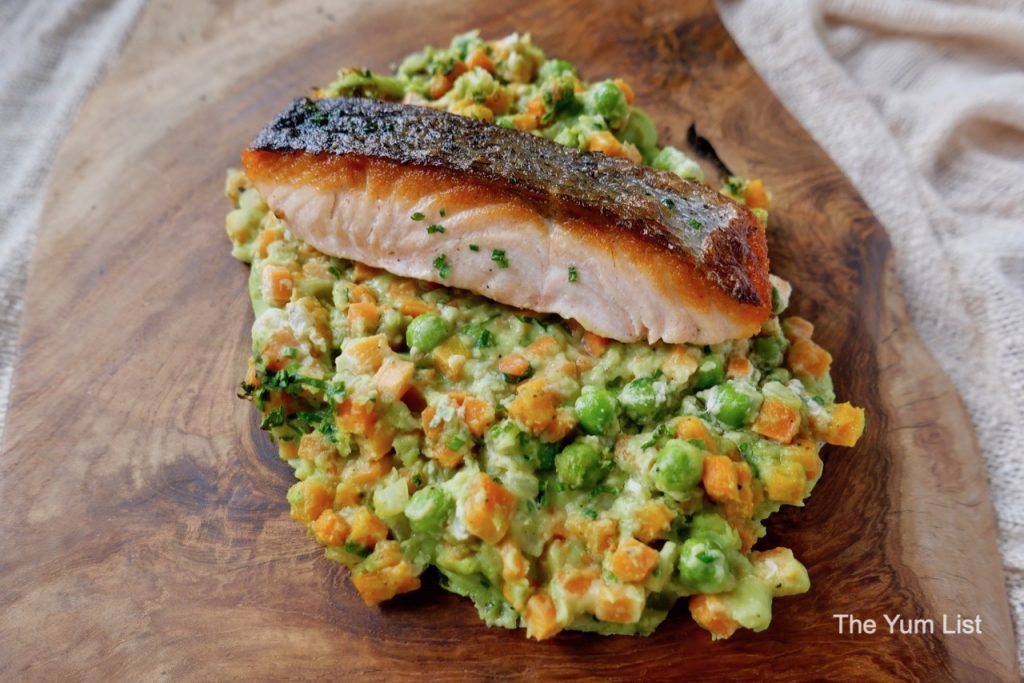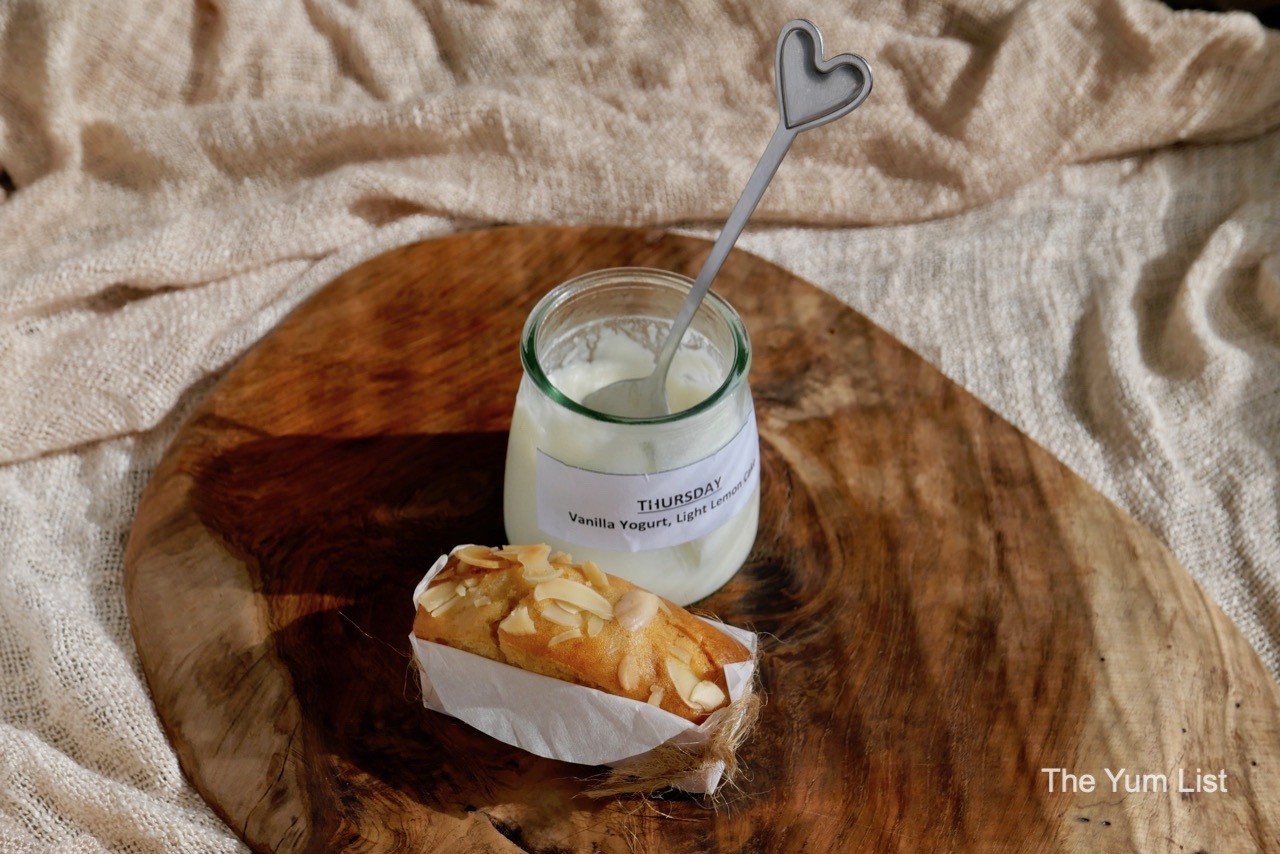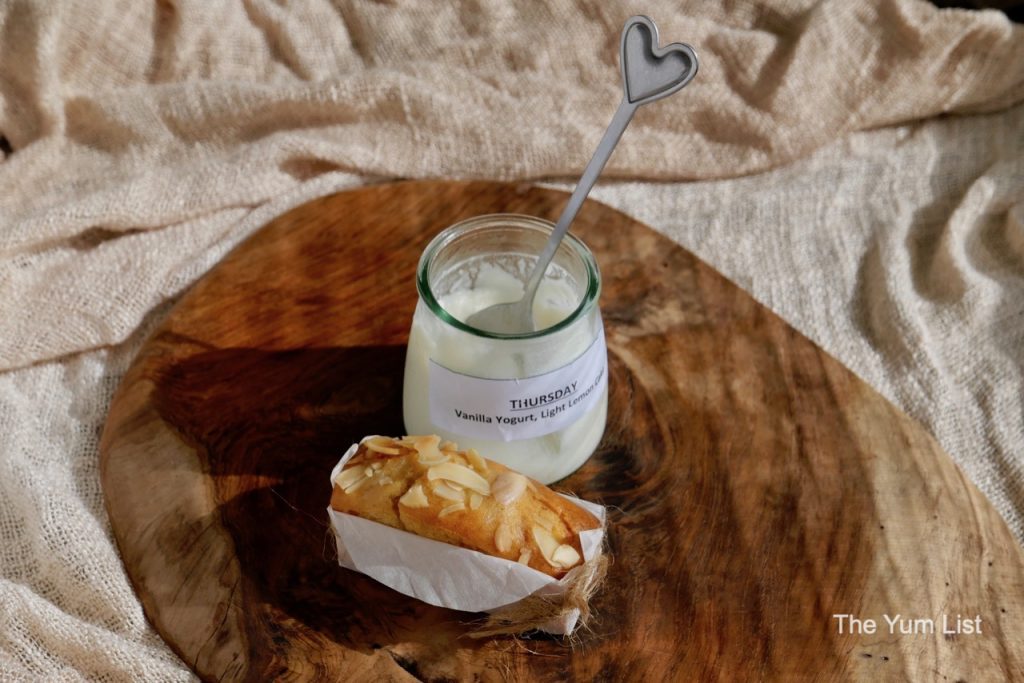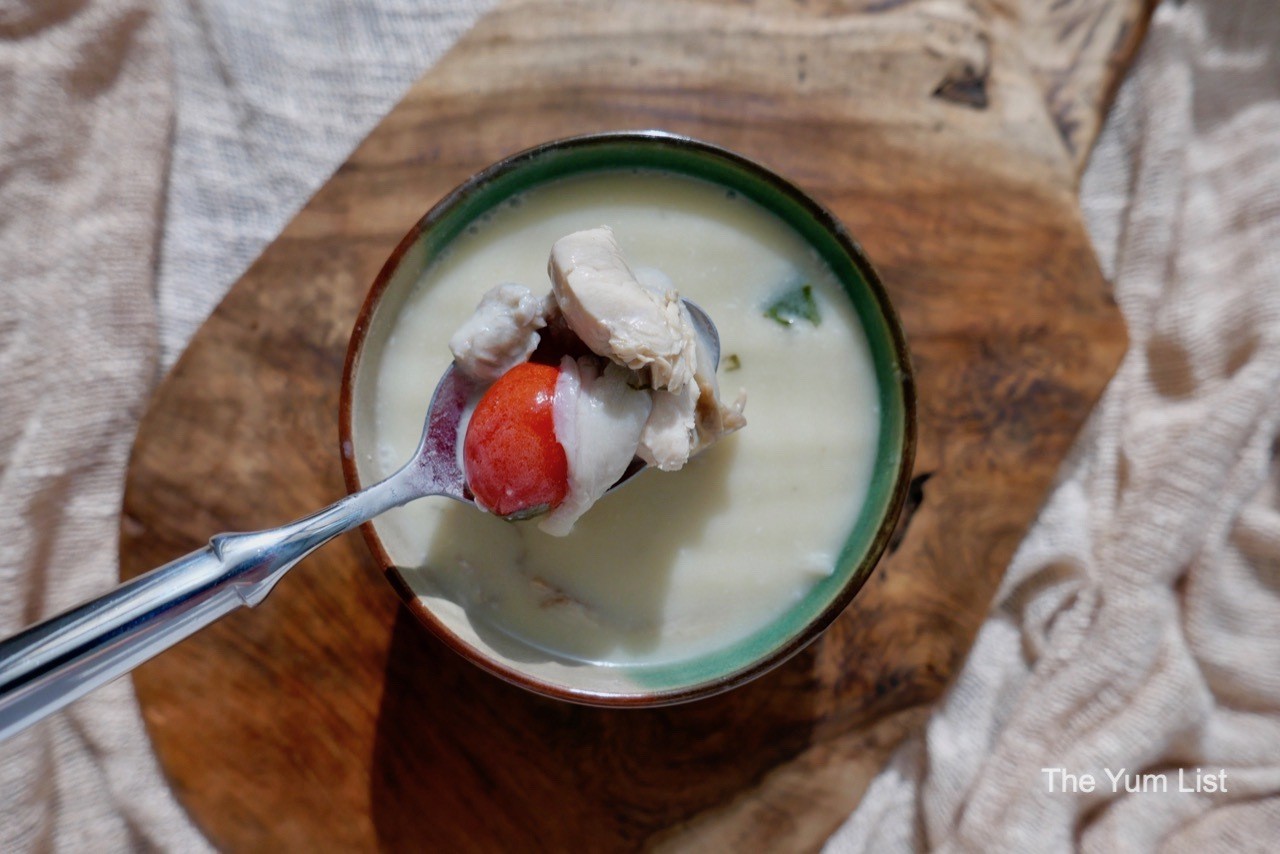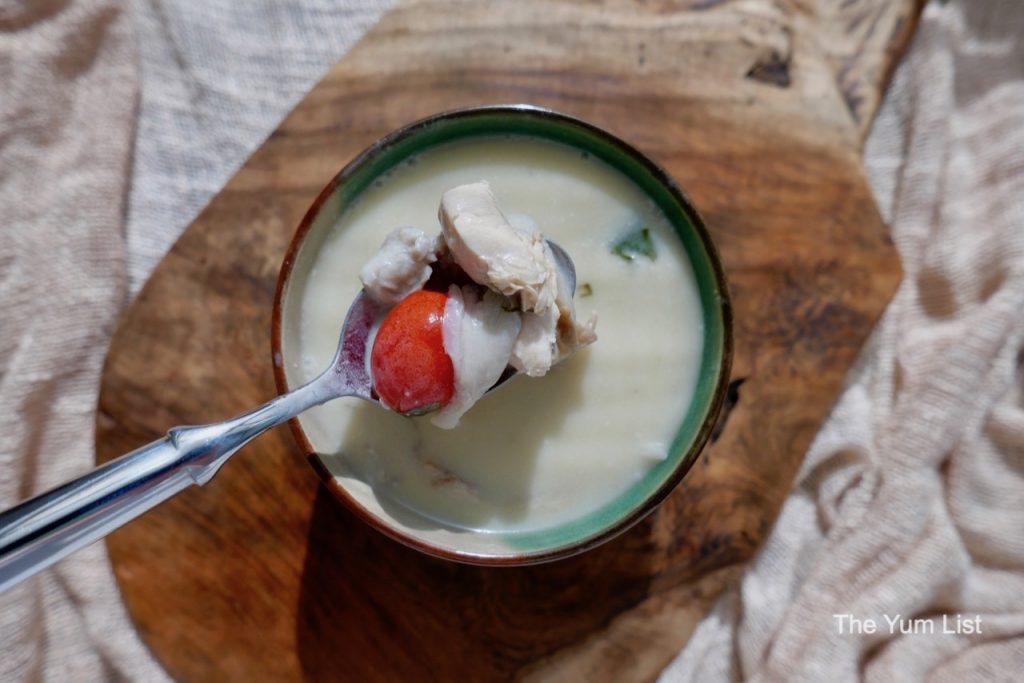 Friday
"Be fierce."
This is a healthy weekly meal plan that I don't want to end! Lunch (720 kcal) saw ratatouille dough-free quiche and salad, accompanied by lime and cumin-marinated chicken. Onions and capsicum bulked up the stew and avocado sauce and tomato salsa got drizzled over at the end. A decadent chocolate mousse (220 kcal) put fun into Friday, and there were zero complaints about the zucchini, spinach, goat cheese and spirulina soup (210 kcal) to top off the week.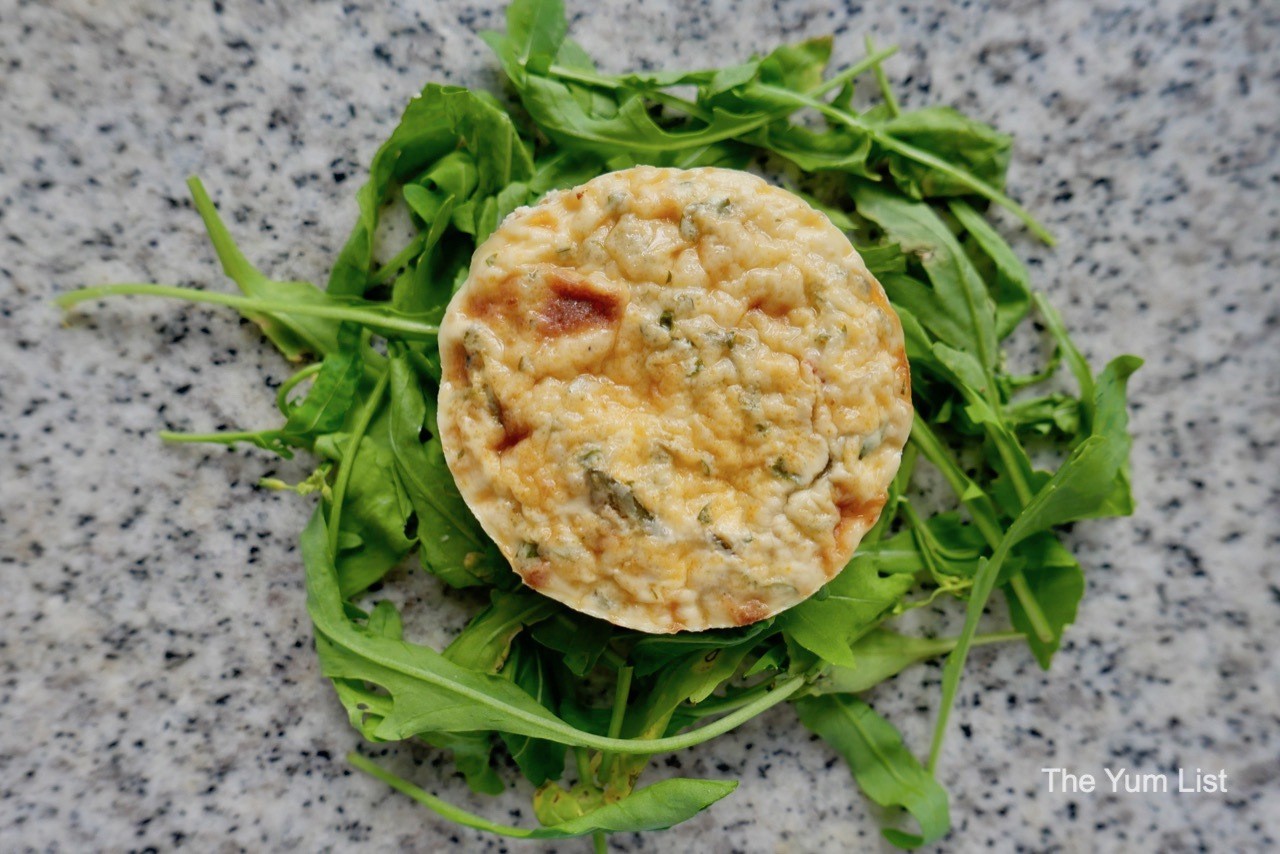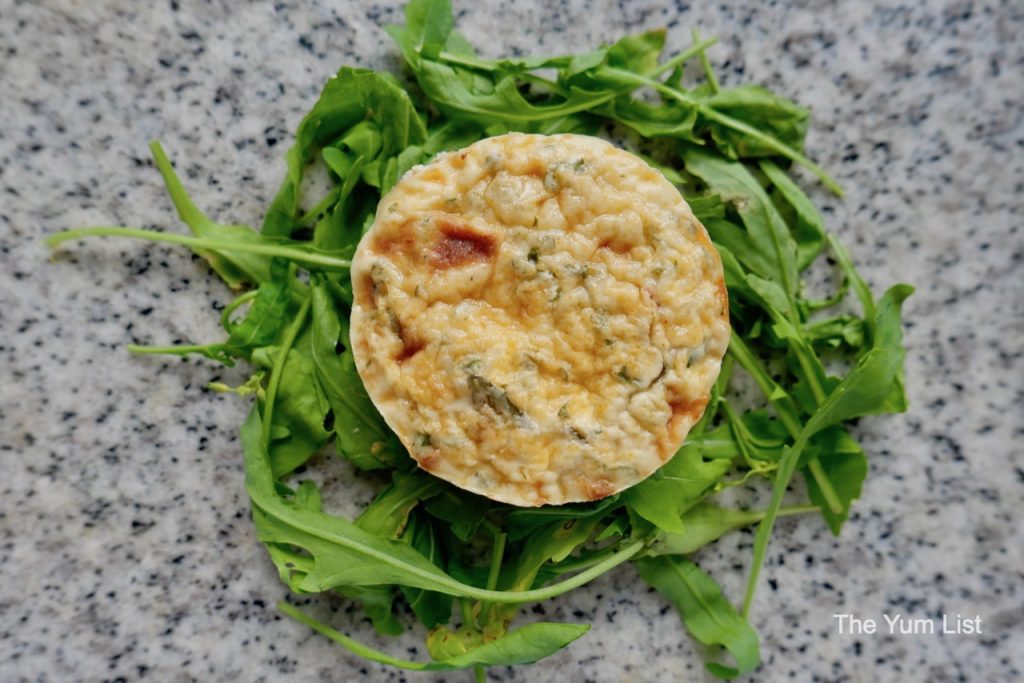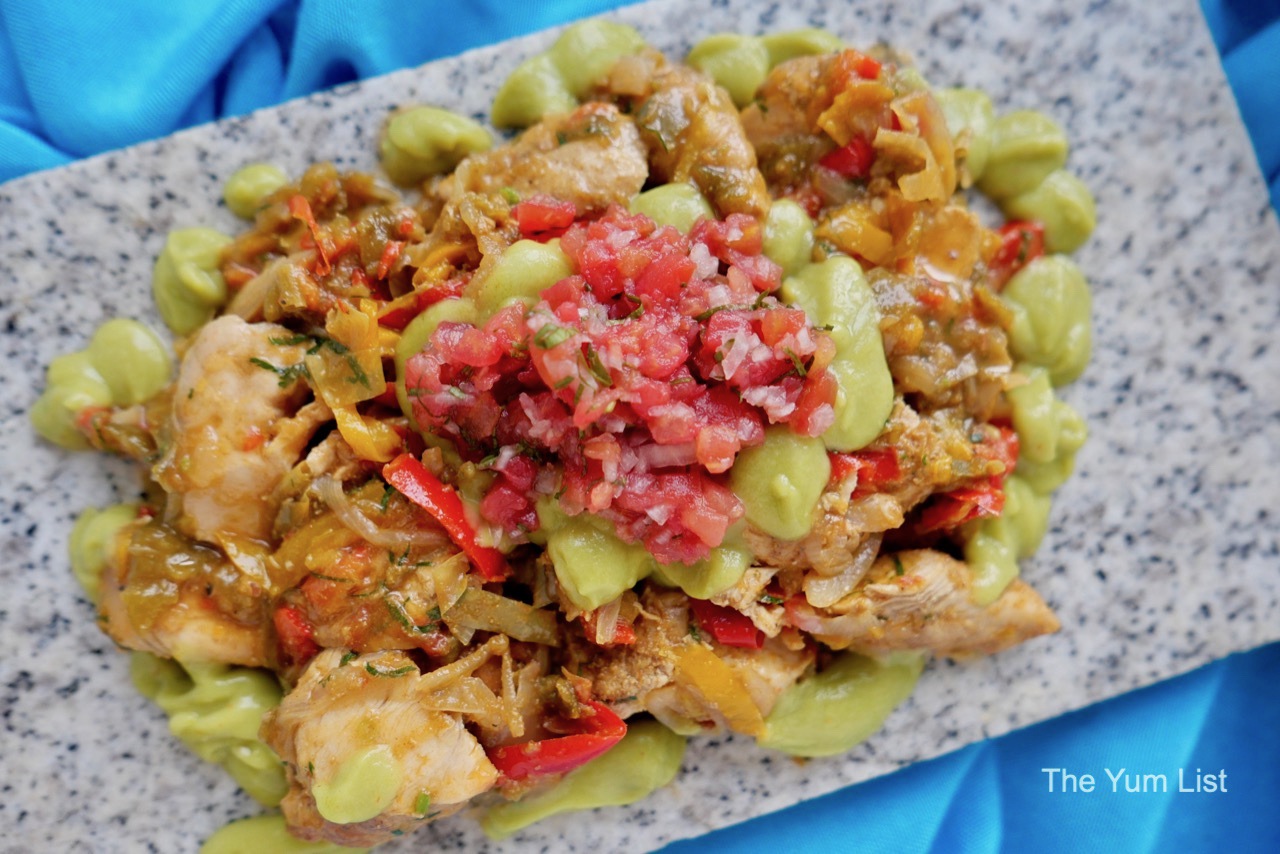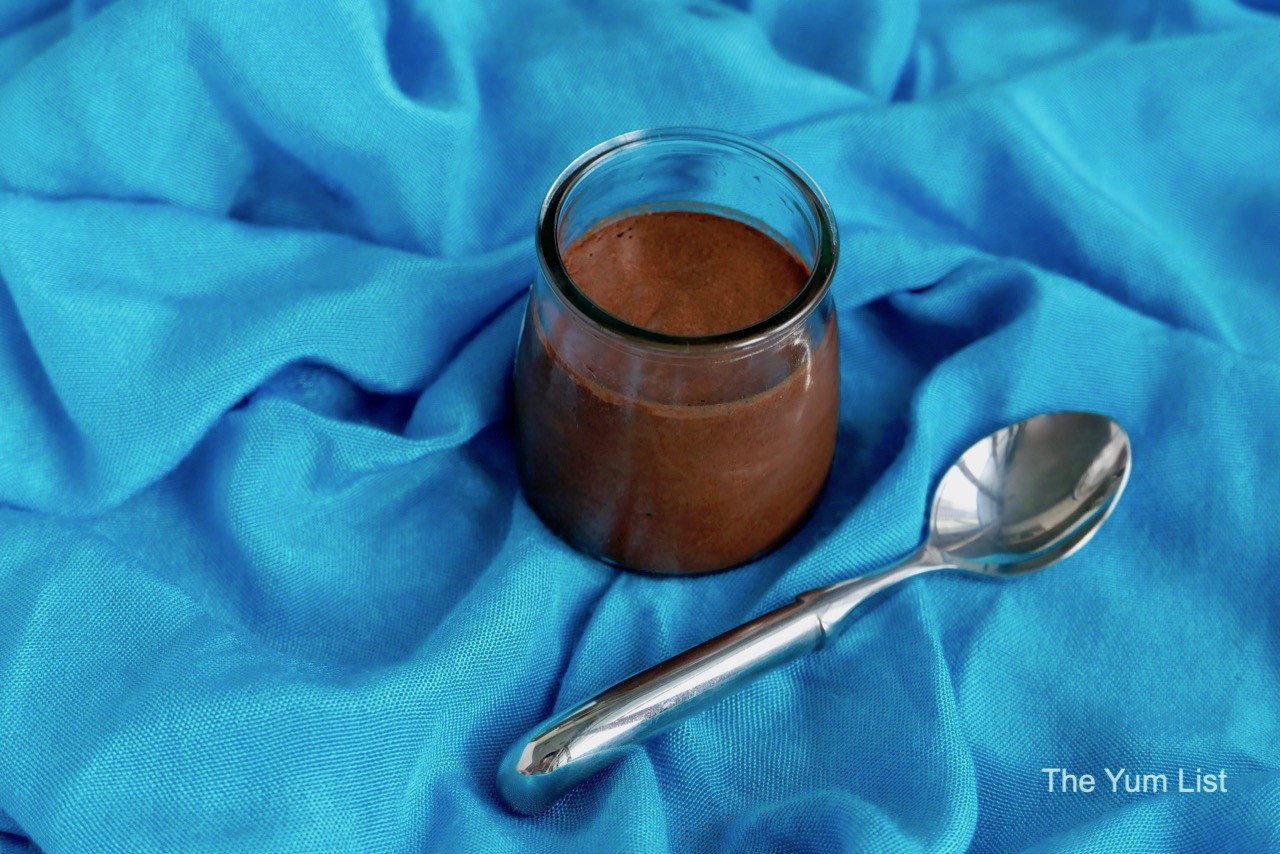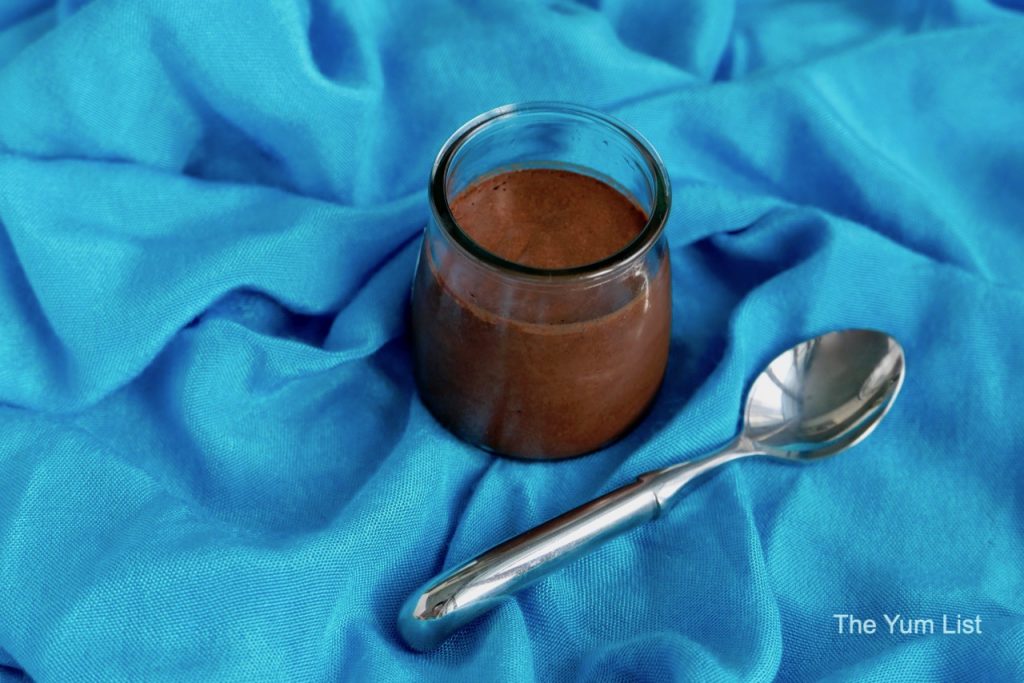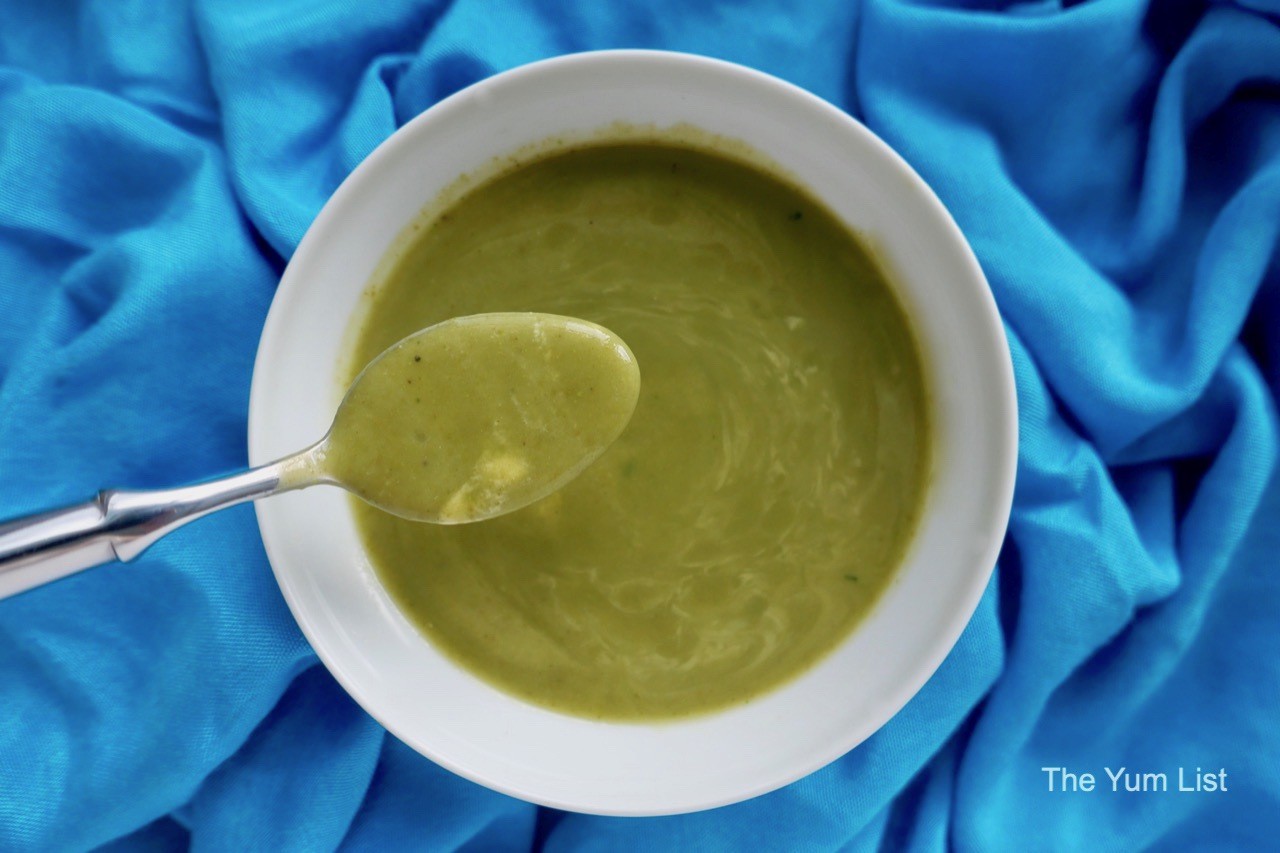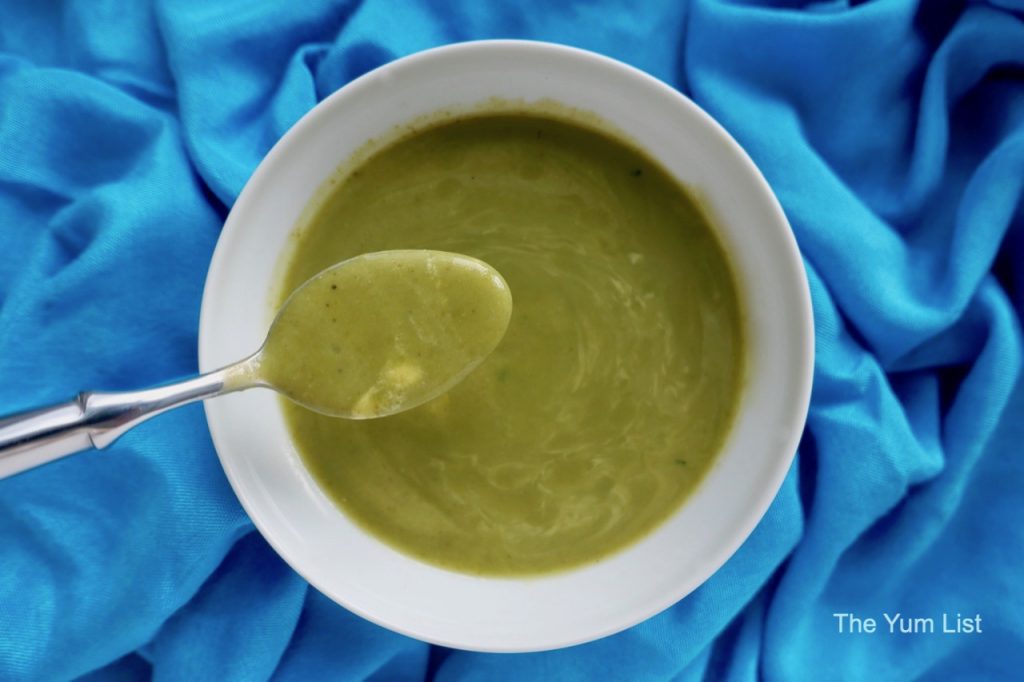 Healthy Weekly Meal Plan by Nathalie Gourmet Studio – The Details
This was a fantastic service that I'd order again in a heartbeat. It kept me satiated throughout the week and I also felt energized because of the wholesome ingredients and cooking techniques. I can't sing its praises more highly!
You can order the Healthy Weekly Meal Plan by Nathalie Gourmet Studio as five daily meals (lunch, snack and dinner) for RM550+ per person or three meals (lunch, snack and dinner) for RM360+ per person. The food is prepared so that it can be kept in the refrigerator or freezer for a week and no dish requires more than 15 minutes of preparation (actually most were less than 5 minutes). Delivery is on Sunday & Tuesday evenings for the five-day plan, and Sunday for the three-day plan. Orders are accepted up to 5 pm Saturday evening. Fees for delivery depend on your location but are generally in the range of RM 15 to RM 30.
Call +603 6151 6610 or email [email protected] for orders or further enquiries.
Find more healthy food options in KL here and stay up-to-date with the latest gourmet and travel recommendations for Malaysia here and here.