Planter Chin
Words: Alma Aliaj
Photos: Rich Callahan
In an alley ripe with bustling, lush cafes and coffee shops, Planter Chin is a relatively new and unique addition. Tucked behind an unassuming door next to Lisette's Cafe and Bakery, Planter Chin is, quite literally, a breath of fresh air. With a sunny, plant-filled vibe, lively hosts, and delicious brunch fare, it more than holds its own next to some of the more established eateries in the Bangsar area.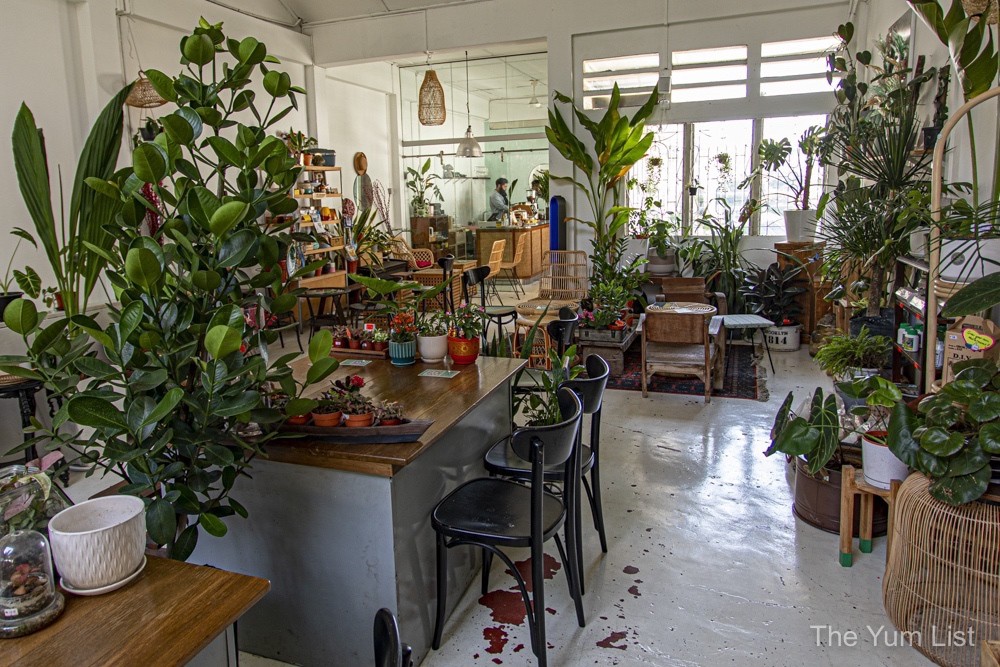 Planter Chin, Bangsar
After climbing up a set of stairs, Planter Chin comes alive. A clean, white palate, sun pouring through the skylights, and an abundance of plants give off an overall impression of being in a blooming greenhouse without the stifling heat. The tall ceilings, air-purifying greenery, and gentle breeze all make for an easy introduction and a comfortable environment. Immediately, you want to settle in and stay awhile.
But plants don't just serve as trendy decor at Planter Chin. Aside from the carefully curated menu, they are the heart and soul of the place. The incredible diversity of plants is only outmatched by the knowledge, care, and passion of the owner, Jeremy, and his partner Jan. They are lively and chatty, busy between the kitchen and the dining area, and will happily share their plant knowledge with customers interested in taking home a new green addition. There's a plant here for everyone, from small succulents to sweeping monsteras, and there's plenty of additional curios scattered throughout the store to peek at while waiting for your food and drinks.
Drinks Menu
We started with a Latte (RM 13) while perusing the menu. Served in a beautiful ceramic cup, it was smooth, creamy, and a great portion size for those of us who need to kickstart the morning with caffeine. In addition to the classic coffee drinks, Planter Chin also offers matcha and a variety of teas.
I was delighted by how sweet, and fresh the Iced Yuri Matcha (RM 12) was. A vibrant green, it hit all the right notes, especially for those of us who are a bit intimidated by the earthy and bitter undertones often found in matcha.
The surprise hit of the drinks menu was the house-brewed apple Kombucha (RM 14, one of several flavours available), which I couldn't help but repeatedly go back to. Served beautifully in a wine glass, it was not only a bright, refreshing way to start the day but could easily take the place of an evening cocktail or glass of wine. Light, tart, and incredibly smooth, it left behind no funky vinegar notes. If you're craving more, which I was, you can take home a large bottle from Planter Chin.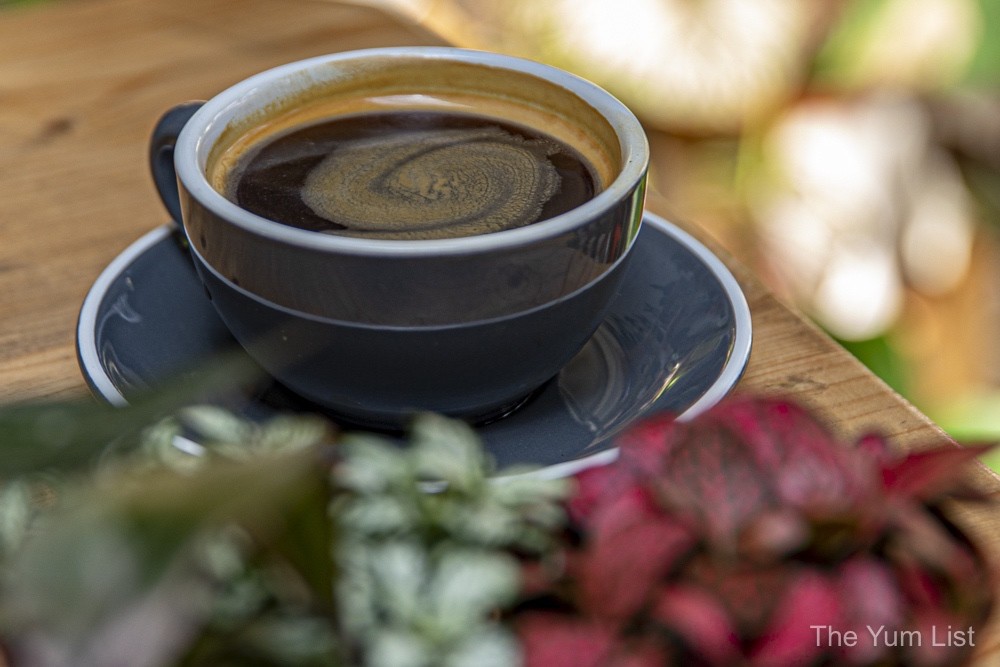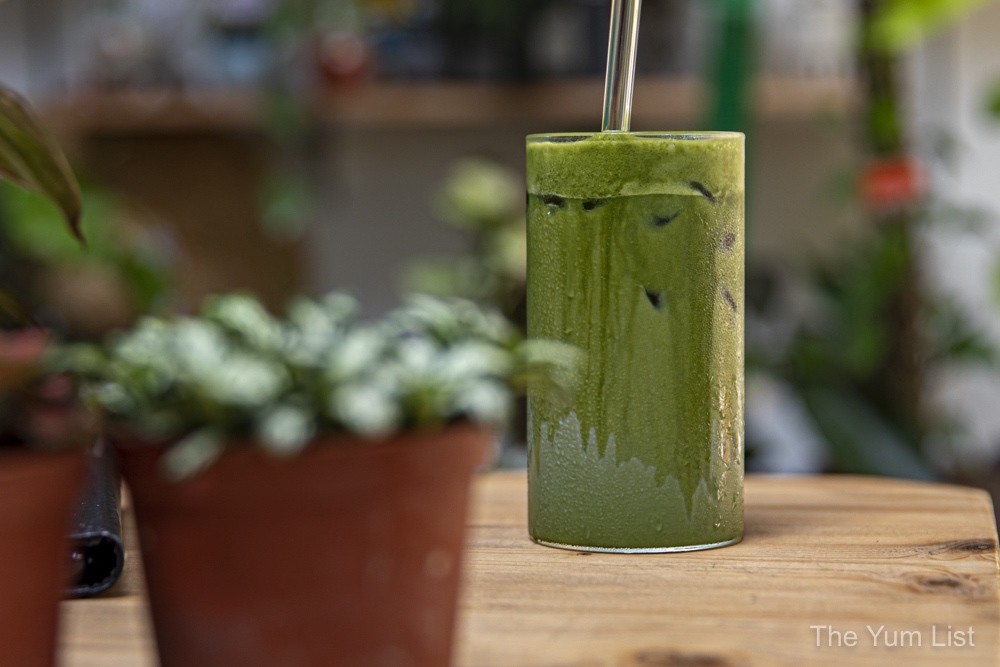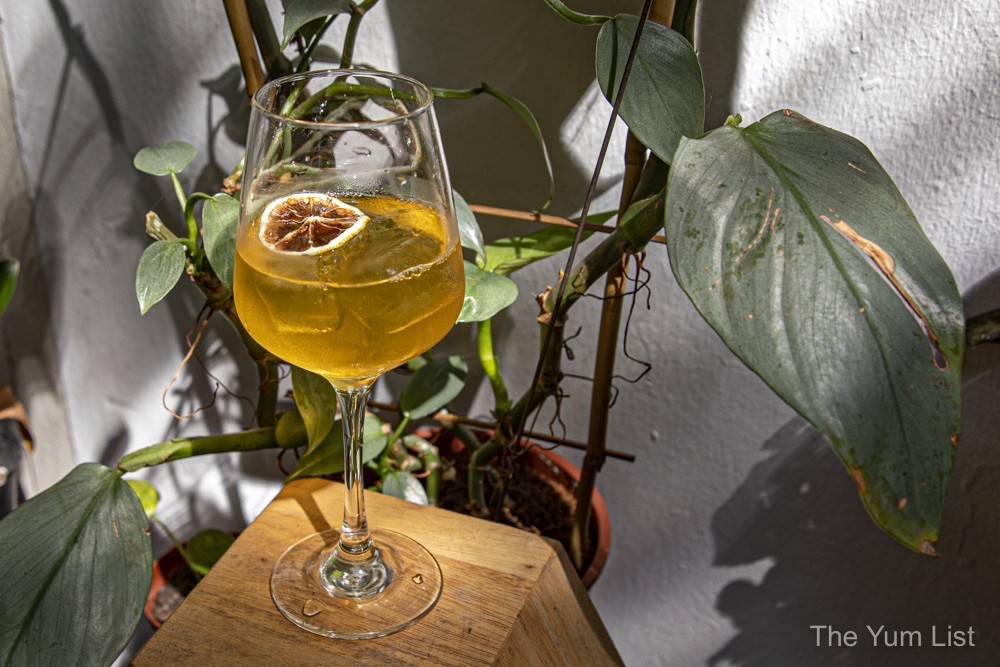 Food Menu
The Breakfast Muffintop (RM 22), despite its playful name, is a seriously hearty option. Fluffy scrambled eggs are served on a big bun with chicken and feta. Red pepper flakes add a nice dose of spice, and crispy shallots and cucumber help balance the dish. If you're looking for a filling option, this one is sure to satisfy.
The Creamy Mushrooms on Toast (RM 24) also did not disappoint. King oyster, portobello, and shimeji mushrooms are piled high on sourdough bread and finished off with homemade parmesan crisps and cherry tomatoes. For those interested in more traditional lunch fare, the Chicken Aglio Olio (RM 23) is a silky, spicy, satisfying choice.
If you're feeling adventurous, ask about Planter Chin's secret menu, a rotating variety of dishes that the staff likes to experiment with. We had the Banana Pancakes (RM 21), a sweet way to finish things off. Soft and fluffy, the pancakes are elevated with a scoop of mascarpone and a sprinkling of caramel and peanut brittle.
Our final treat was a slice of Coffee Walnut Bundt Cake (RM 12), which was a nutty, perfectly crumbly accompaniment to the well-brewed coffee.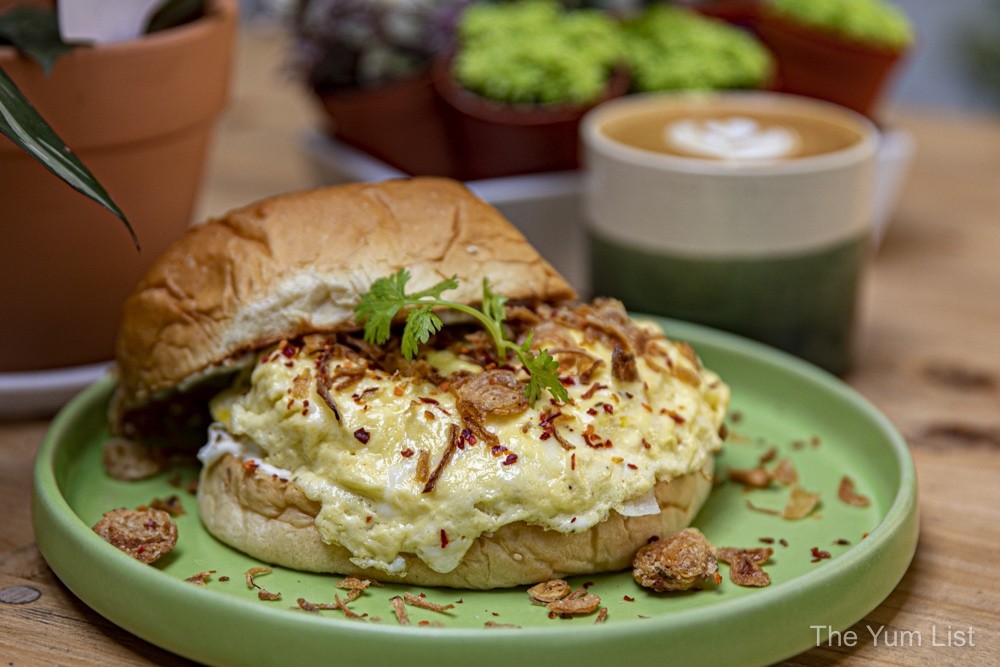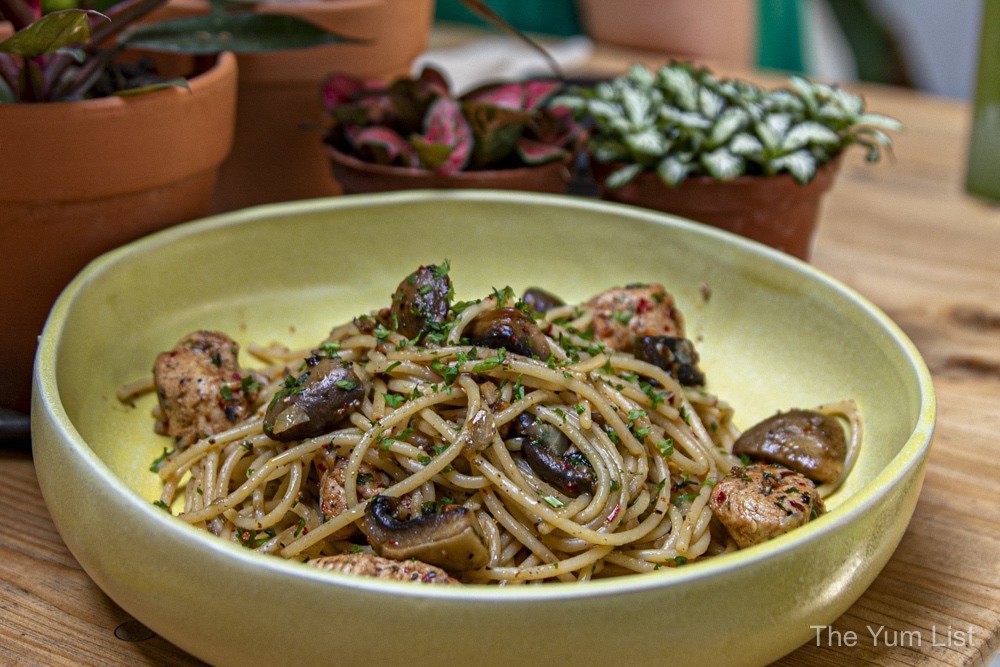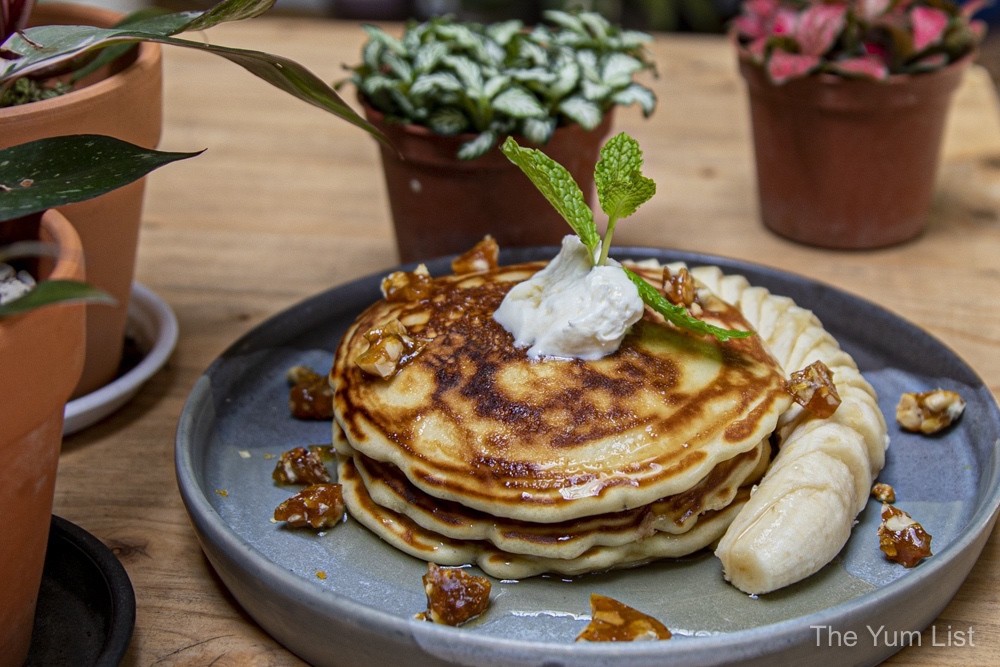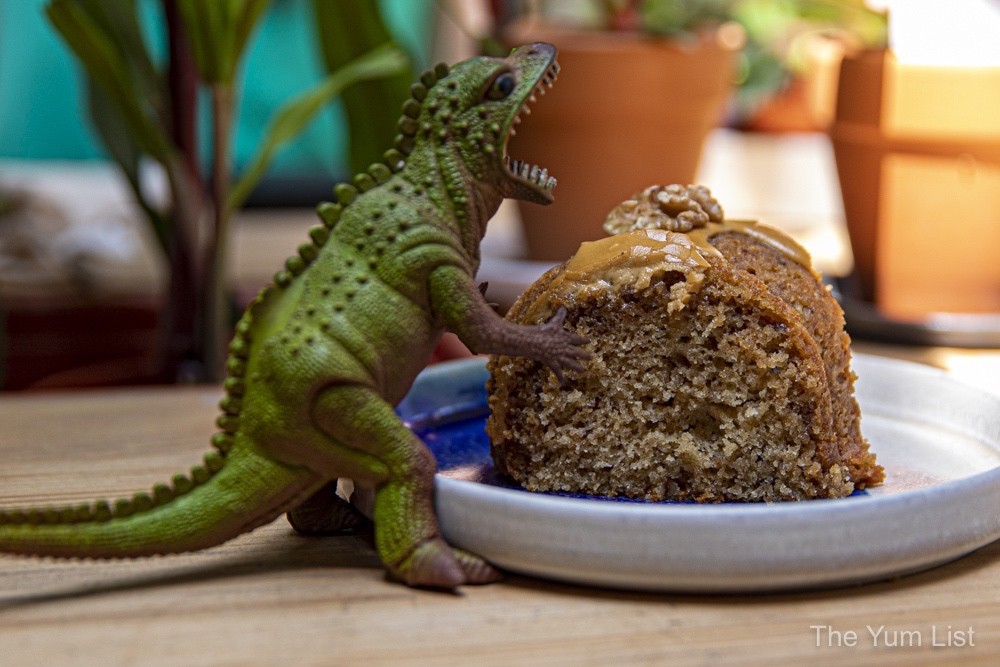 Planter Chin Review
From the thoughtful menu to the warm interior, Planter Chin is a labour of love. The food is filling and delicious, and the interior is intimate and comfortable. Nothing is too precious in Planter Chin, and it's the kind of place you'll want to linger with friends while deciding which plants to take home. If you're in luck, one of Planter Chin's resident cats, Biggie Smalls, will pop up to greet you. An overly affectionate cat, he adds extra charm to a place that already has loads of it.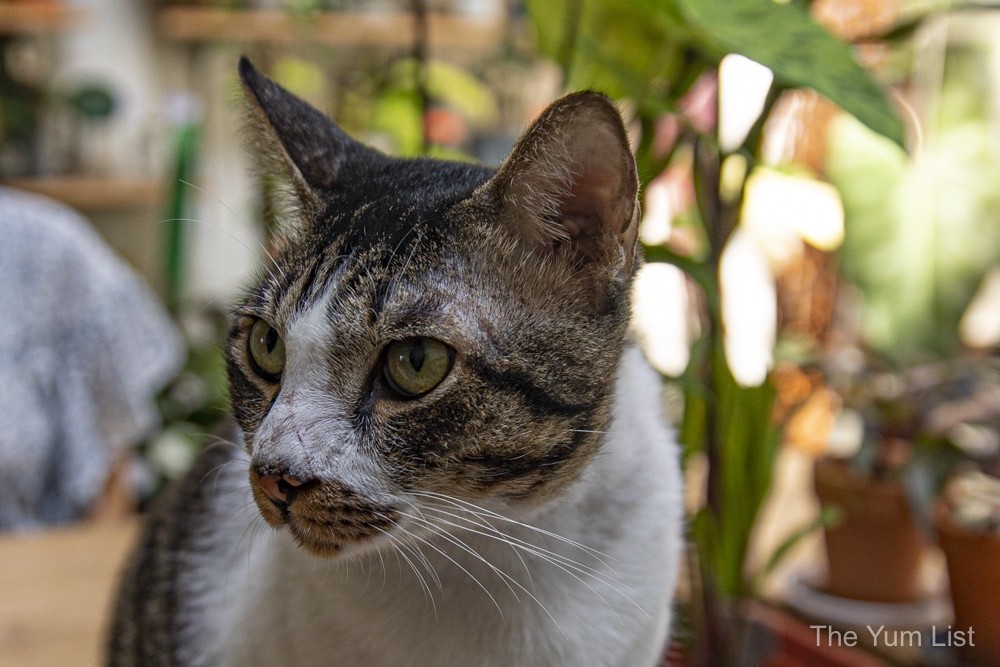 Reasons to visit Planter Chin: Nourishing meals that pack a punch; standout drinks; and a lovely interior that will make you forget you have any plans for the rest of the day. The owners have a green thumb and are eager to chat with guests; don't forget the jungle of plants to choose from!
Planter Chin
6a, Jalan Kemuja, Bangsar
9000 Kuala Lumpur, Malaysia
+6 019-6165 193
www.facebook.com/planterchin
Opening Hours
Closed on Mondays
Tuesday to Sunday: 10 am – 5 pm
Find more of our favourite cafes in Kuala Lumpur here and stay up-to-date with the latest gourmet and travel recommendations for the country here and here.