PB Health – Plant-based Meal Deliveries KL
Monica Tindall
Countless studies identify plant-based diets as a way to not only reduce our impact on the earth but also as a path towards good health. Studies recently even indicate that diets rich in fruits, vegetables and whole grains and low in animal products "lower the risk of cognitive decline later in life." If you're not already on this journey, making the switch could seem challenging. The team behind PB Health aim to not only make the transition a convenient one but tasty and nutritious as well.
Not all plant-based diets are healthy, though. If you only remove animal products but continue to eat highly processed foods (sugar is a plant), you're not doing yourself any favours. All dishes at PB Health are based on whole ingredients, are minimally processed and contain little or no oil, sugar and salt. So all bases are covered here.
Whether you plan to go completely meat-free or would just like to introduce more veg into your diet, PB Health's plant-based delivery service makes it so easy! Their website is clear and logical to navigate, showing a photo of each dish and the menu for each day. They offer several choices of mains and a couple of appetizers and desserts. There is enough variety to eat something different every day of the week. In addition, more recipes are rotated through the month, ensuring you can rely on your favourites and branch out and try something new.
Below is a look at some of the plant-based meals from PH Health KL we tried over a week. (Get a 10% discount by using the code YUMLIST at checkout on all food and Challenge products. Orders here: https://bit.ly/PB-Food-Order)
Plant-based Meal Delivery KL – PB Health
Appetizers (RM 10)
This week there were two appetizers available, Eggplant Moussaka and Beetroot Hummus. For me, the mains are big enough in portion not to justify a starter, but they're a little extra if you're a big eater. The former is a cold version of the classic with eggplant and bell peppers in a rich tomato sauce. The latter would be a good order just to keep in the fridge for mid-meal munching. Beetroot gives the chickpea hummus a lovely pink hue. There's just the right blend of tahini, garlic and lemon zest to spruce up the dip and fresh vegetable crudités are there for the dipping.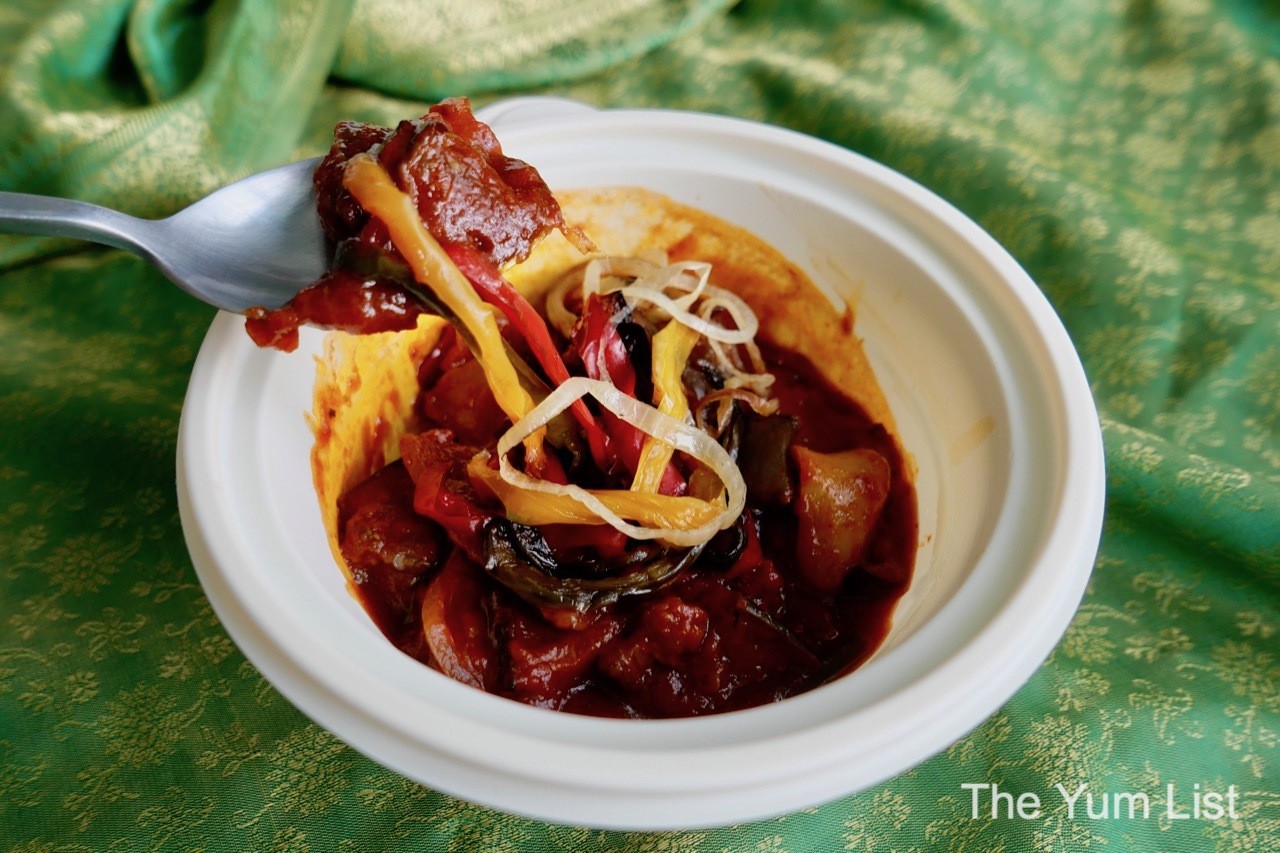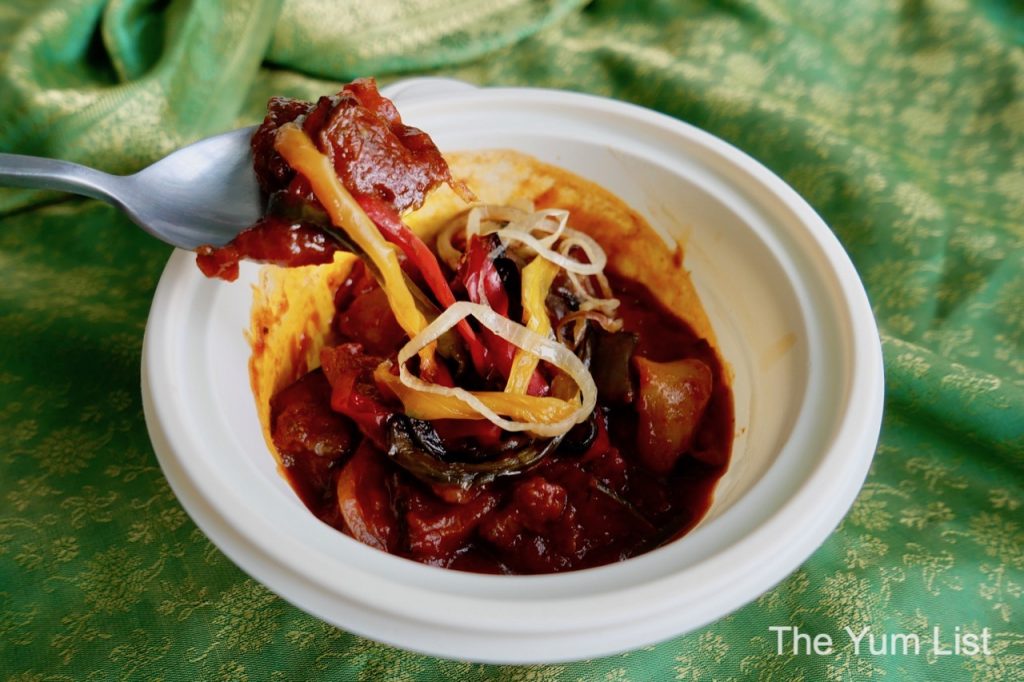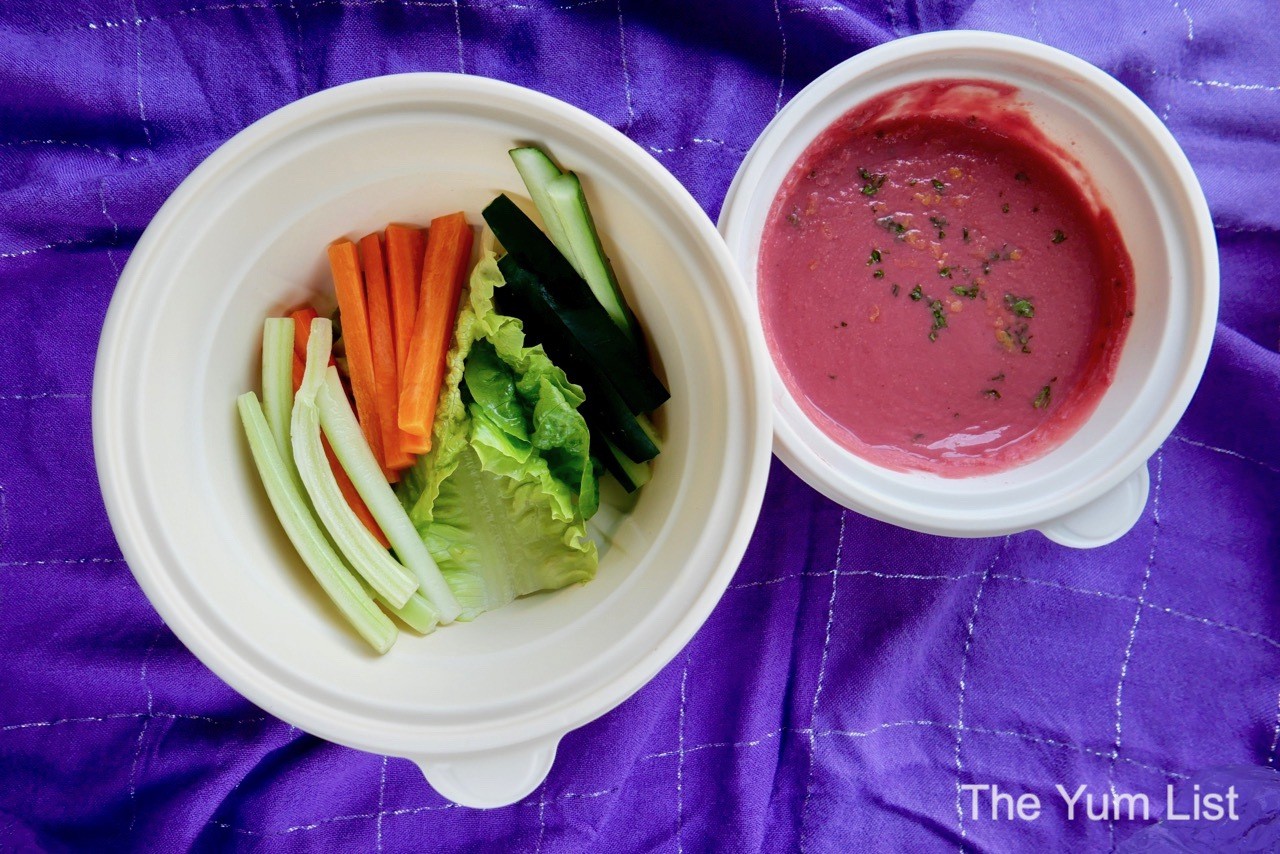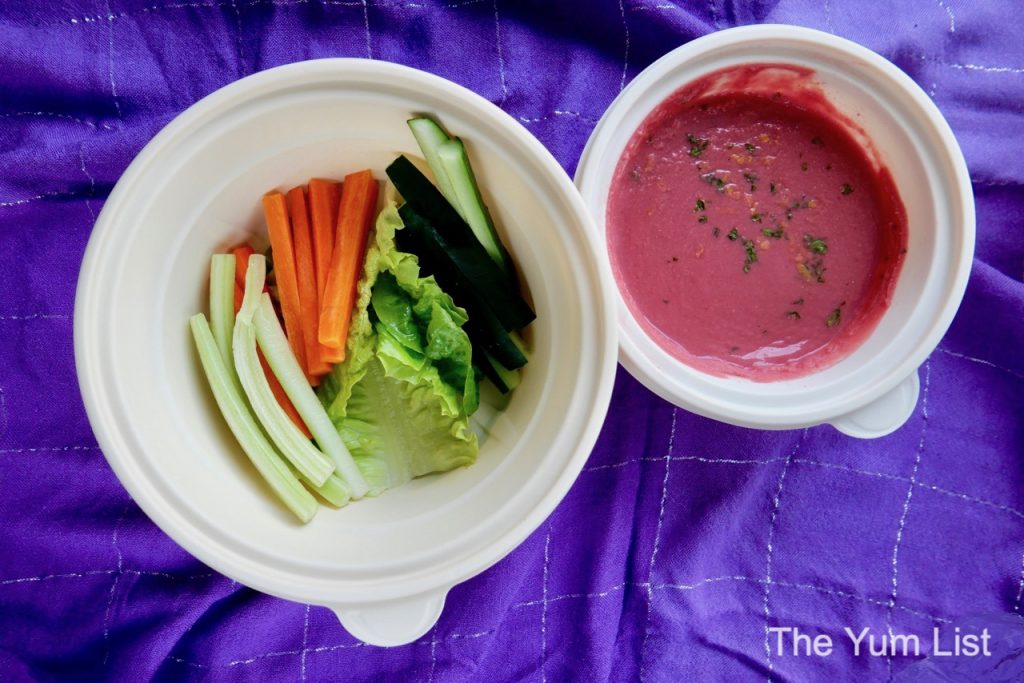 Mains (RM 21)
There is so much variety in the mains that even though we ordered near two-dozen dishes, there were still more options we didn't yet get to. Flavours are mostly local, with a few western dishes thrown in.
Bean Pedas is a hearty mixed-bean chilli served with roasted root vegetables and mesclun salad. The salad dressing is served apart, ensuring crisp leaves. And, thankfully the chilli is tasty but not overly spicy. So we could still appreciate the ingredients without being overwhelmed by heat.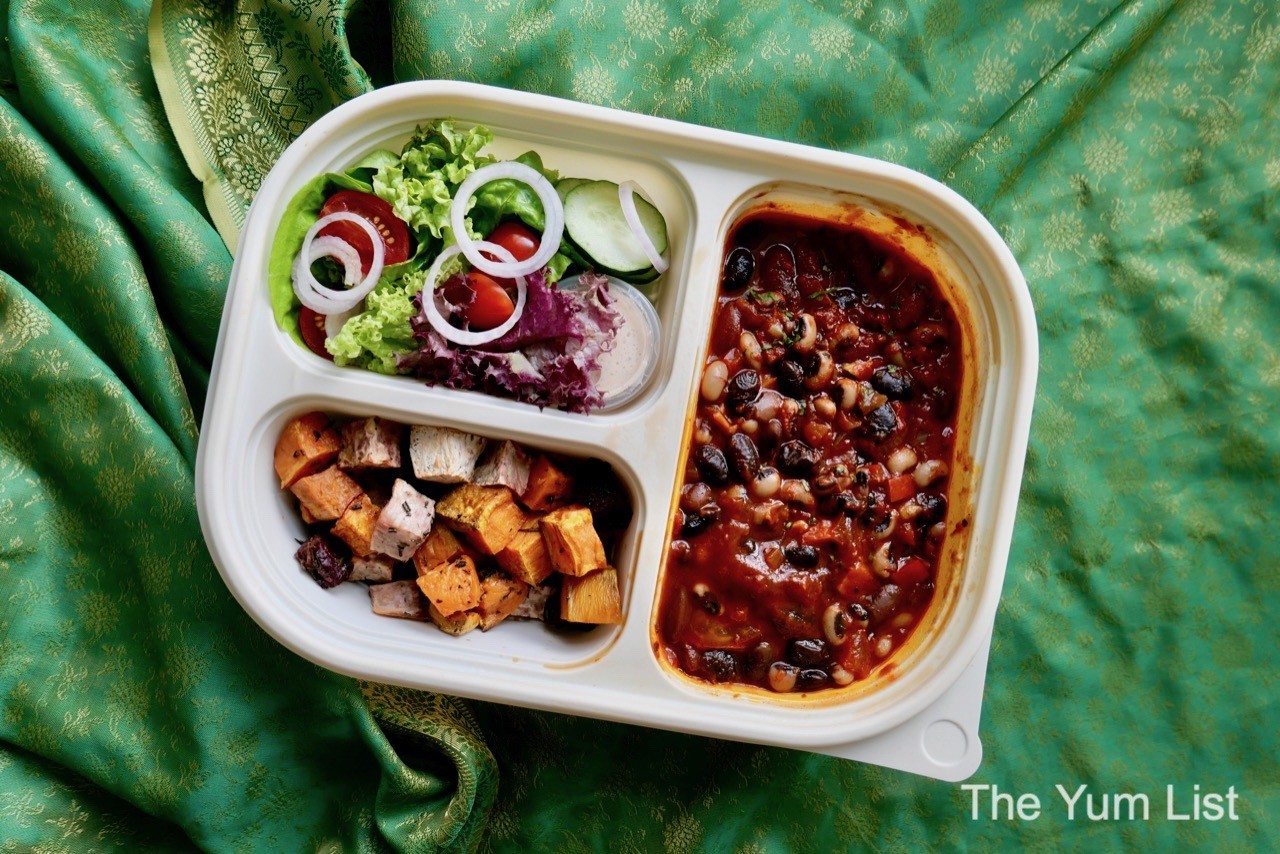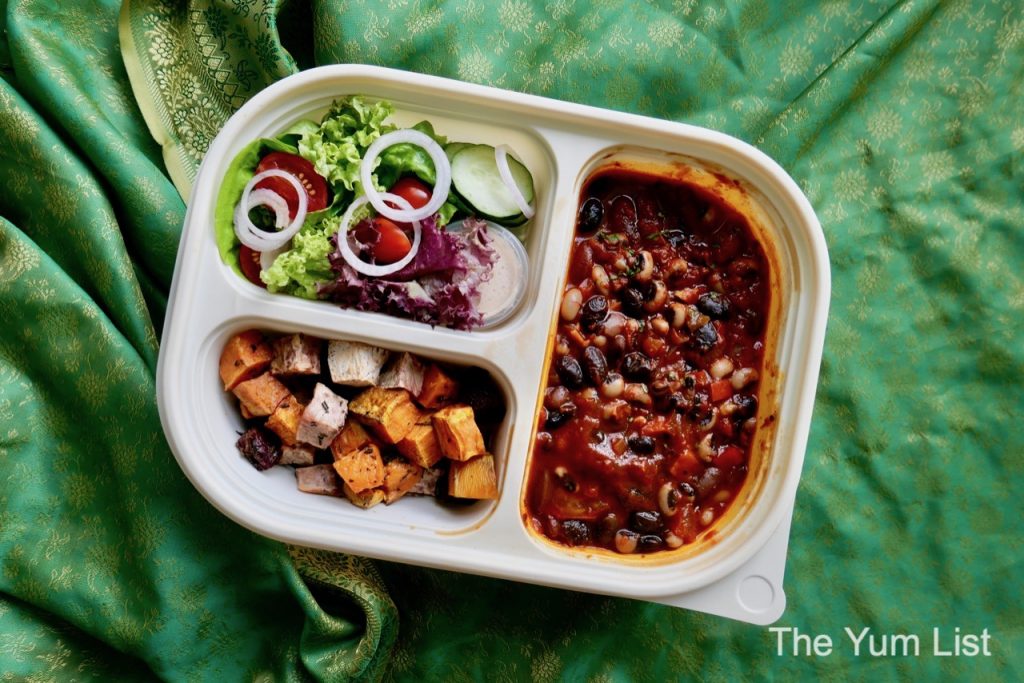 Honestly, it's hard to believe that you could make a vegan version of Bak Kut Teh to rival the porky original. PB Health'sHealth's plant-based version, though, is pretty darn close. Their Veg Kut Teh comes with stir-fried tofu, green beans, red bell peppers and carrots, cold wood ear mushroom salad and parboiled basmati rice. On the side is the most delicious soup, packed with herbs, ready to drop all of those ingredients into.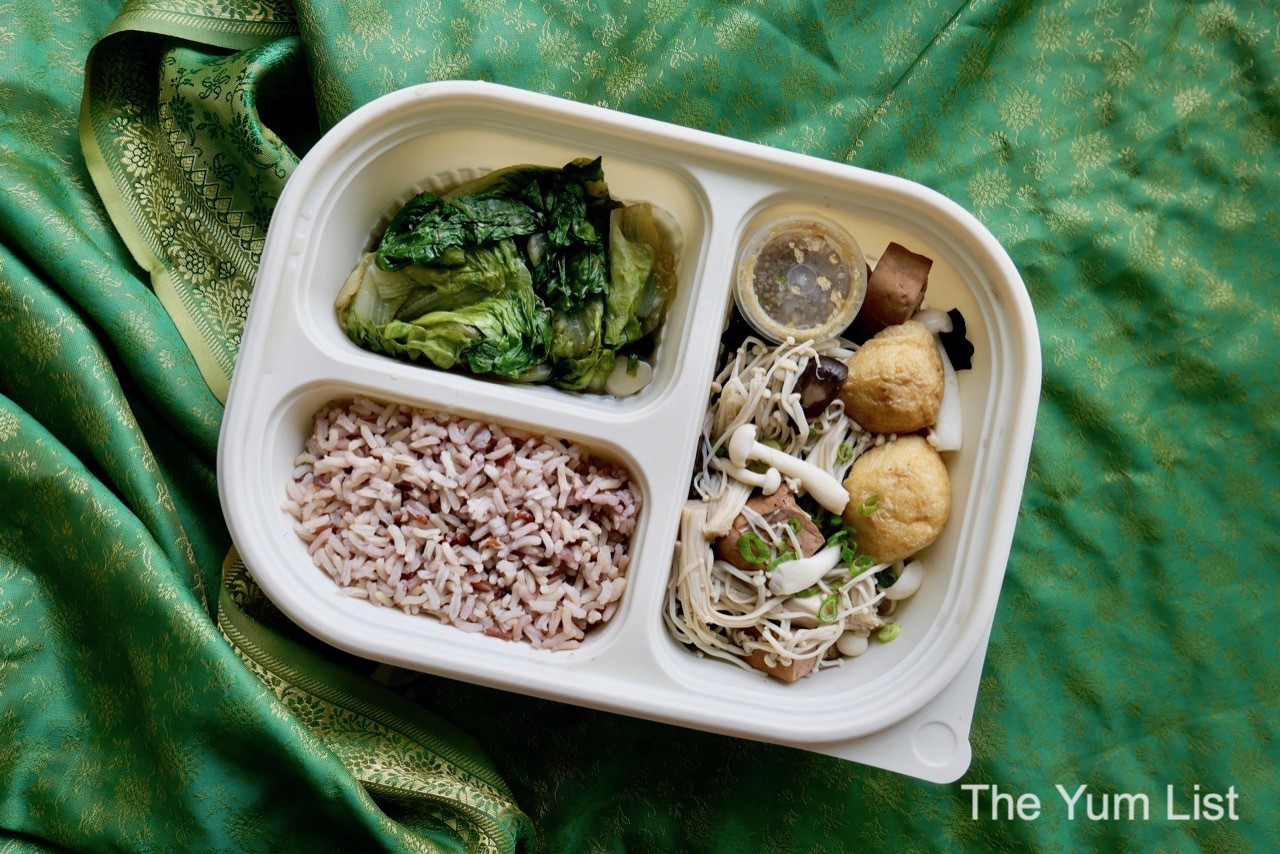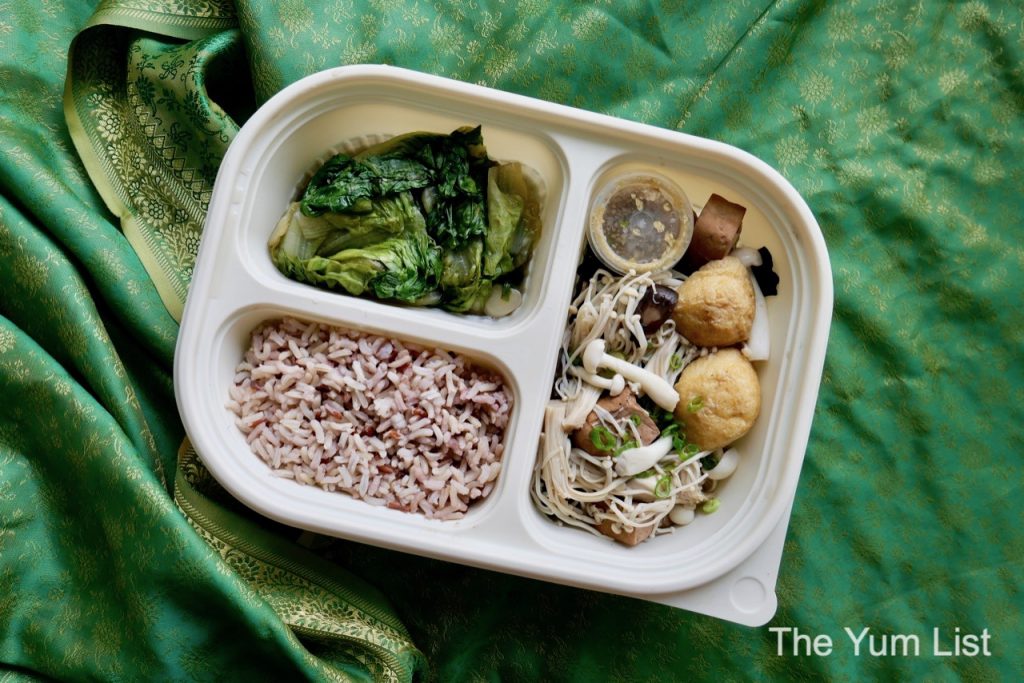 Nyonya Laksa is another dish you'd think hard to make purely on plants. However, I think the broth has authentic Peranakan flavours and is packed with eggplant, long beans, beansprouts, tofu and tempeh. Glass noodles are kept apart until you're ready to consume, and sambal taucu is provided for an additional punch.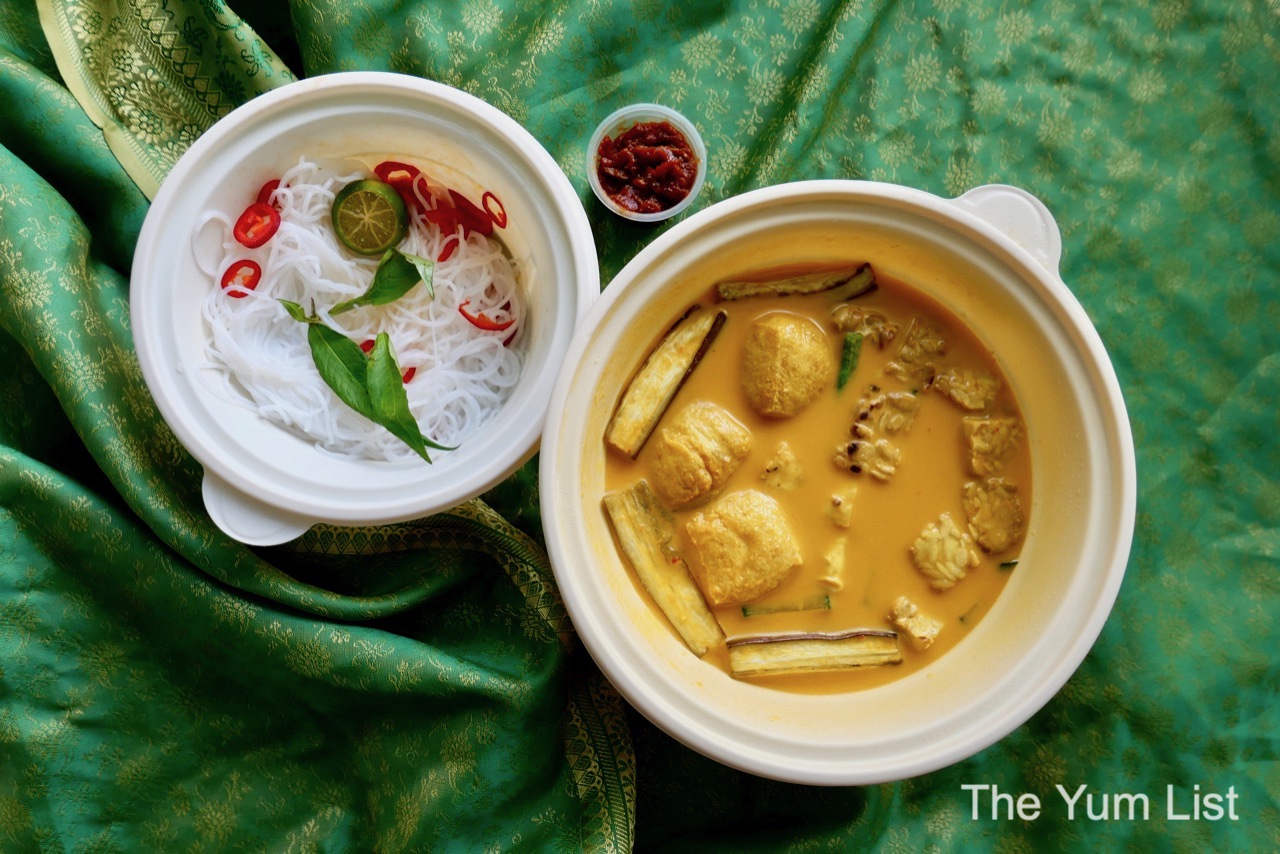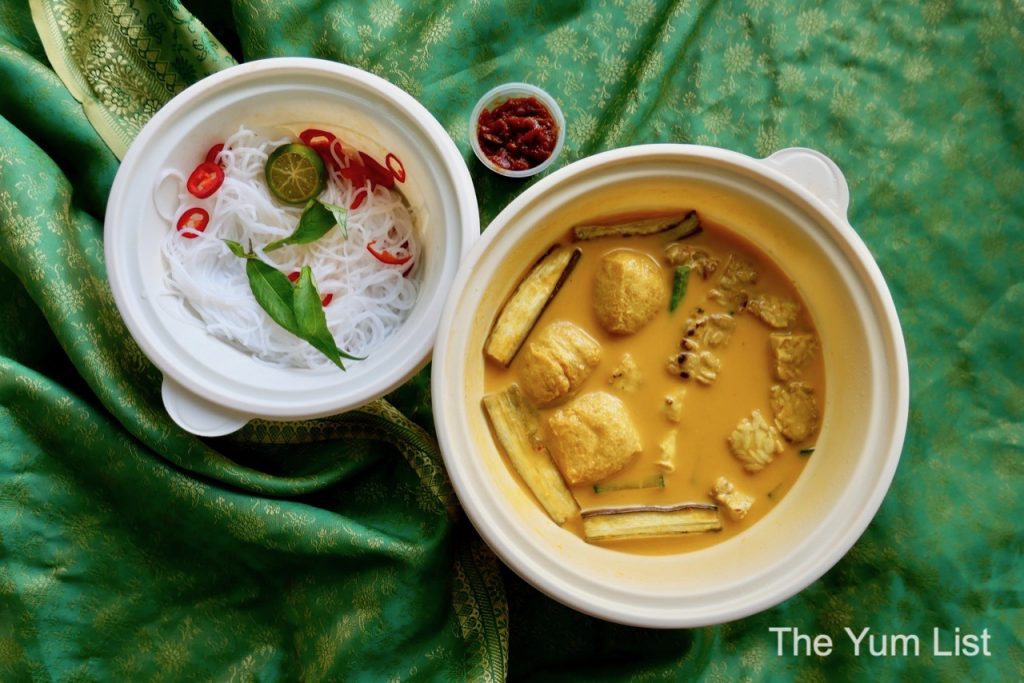 The well-loved Korean dish, Bibimbap, also gets a nutritional boost with PB Health's veg recipe. Stir-fried spinach, bean sprouts, shiitake mushrooms, pickles, cucumber and carrot, are accompanied by a mound of brown rice and a side of gochujang (spicy Korean sauce) and brown rice.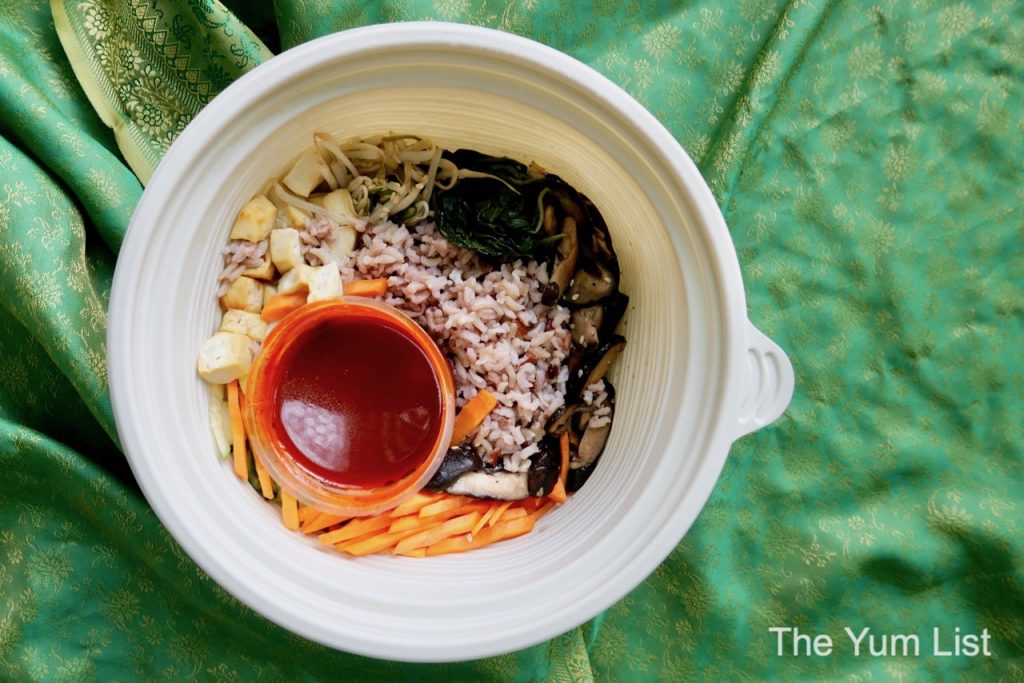 Coconut and lime are ingredients I might have a minor addiction to. The combination of sweet, creamy and tart is magical, in my opinion. Needless to say, I highly enjoyed the Creamy Cauliflower cooked in the aforementioned gravy. Bak choy and glass noodles allow me to further take advantage of the sauce once the cauli is gone.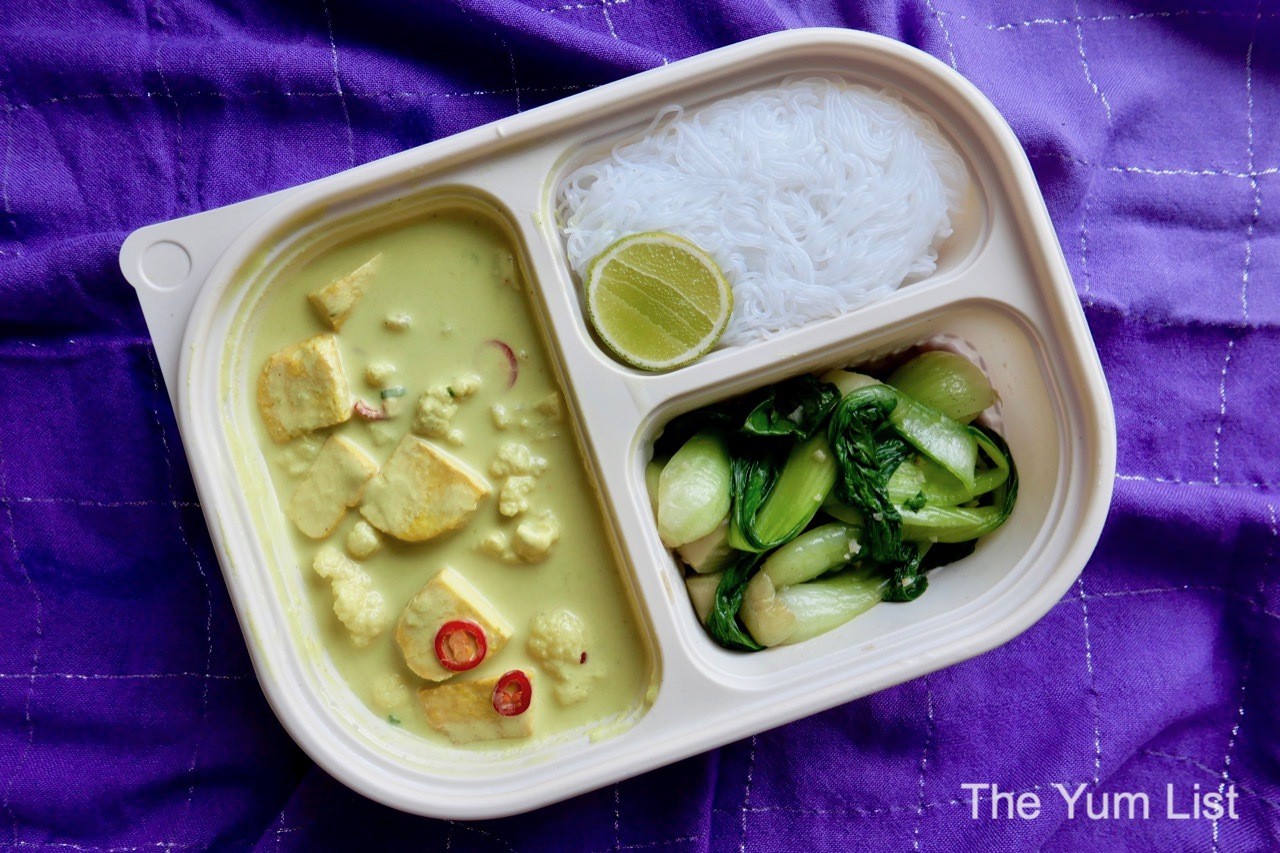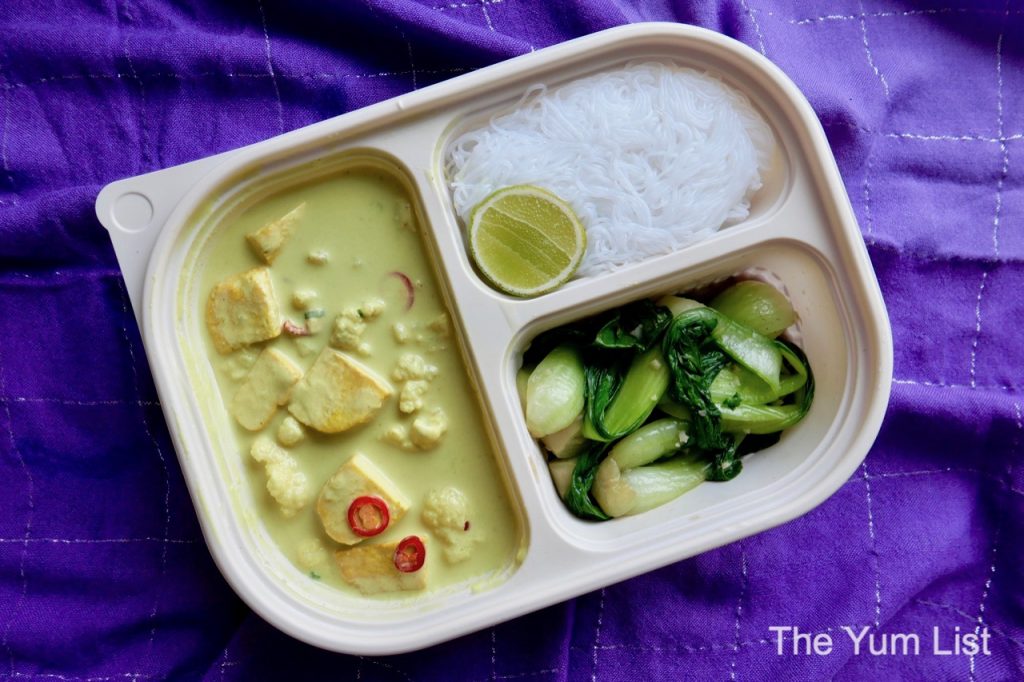 Root veggies provide so much variety, and their high fibre content keep you satisfied longer. The Roots & Veg option at PB Health sees lotus root (yum, love the crunch) and mix vegetables stir-fried Chinese style and served with braised napa cabbage and brown rice.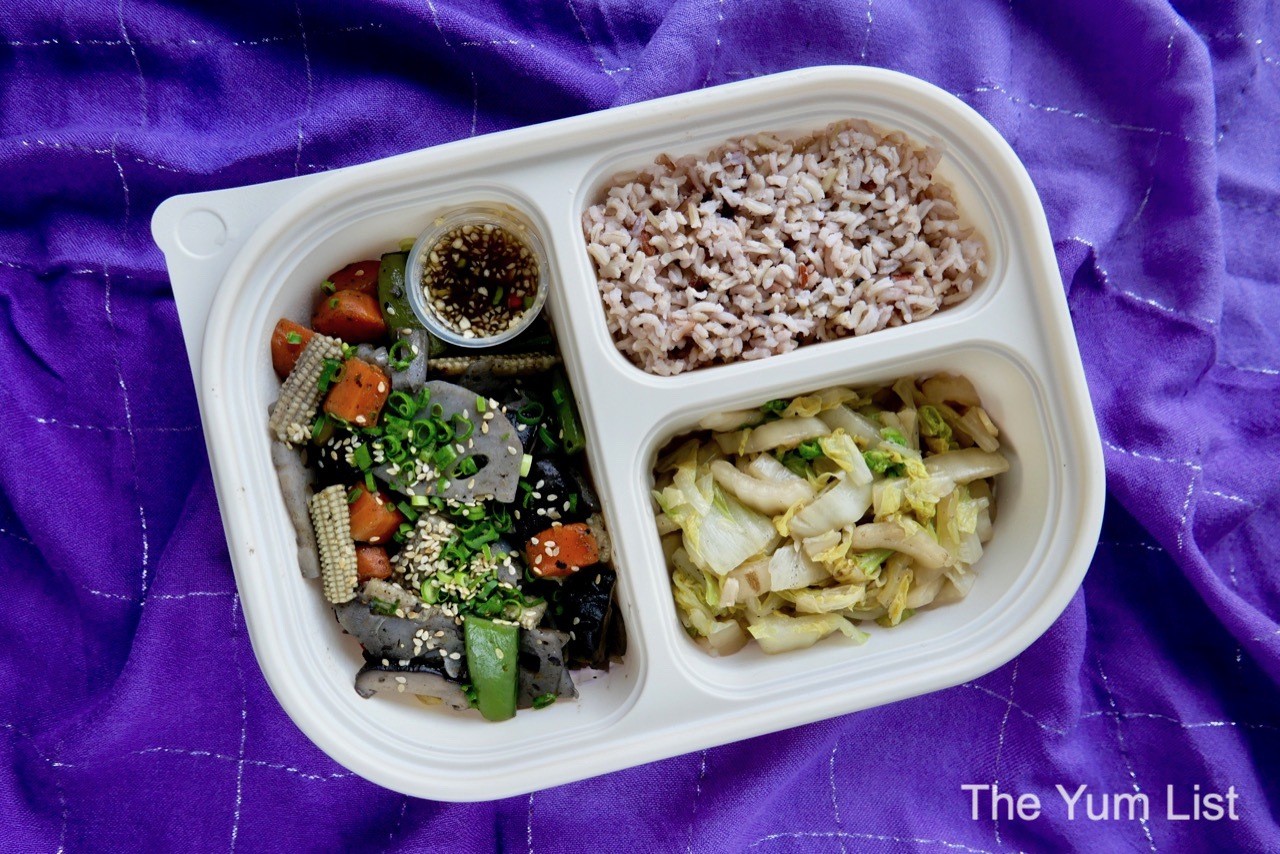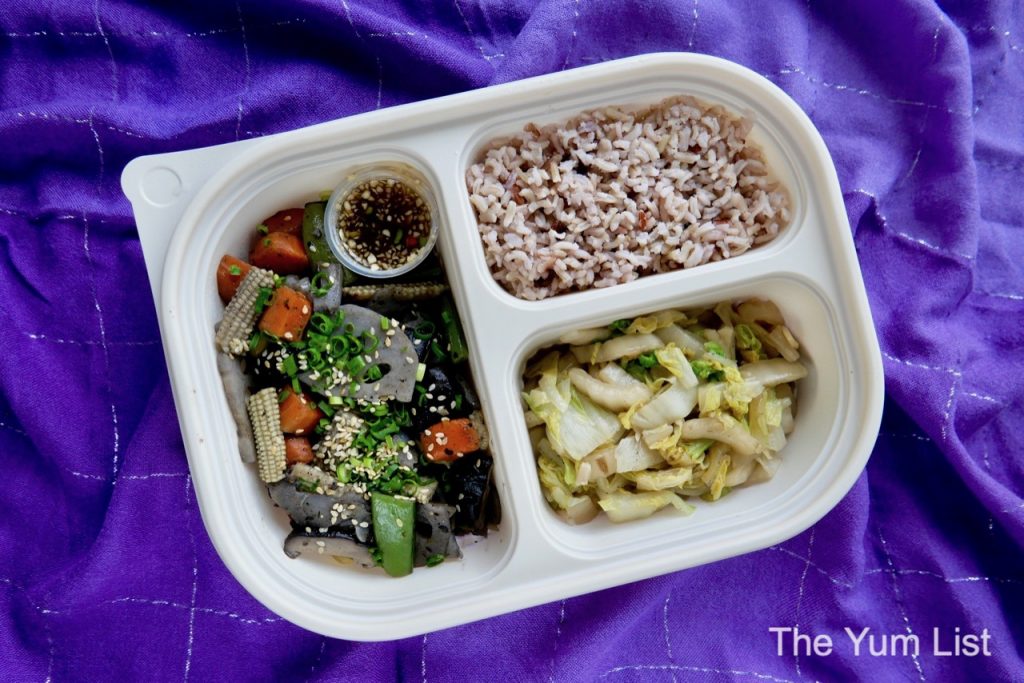 Is there anything prettier than Nasi Kerabu? That lovely blue hue-ed rice, thanks to the butterfly pea flower, centres the bowl. It's "beefed" up with grilled eggplant, tofu, tempeh, assorted ulam and coconut floss. The traditionally hot and spicy sauce, kuah tumis, is not overdone in terms of heat. But, again, I find a pleasant thread of spice. Served apart, you can add as much or as little as you please.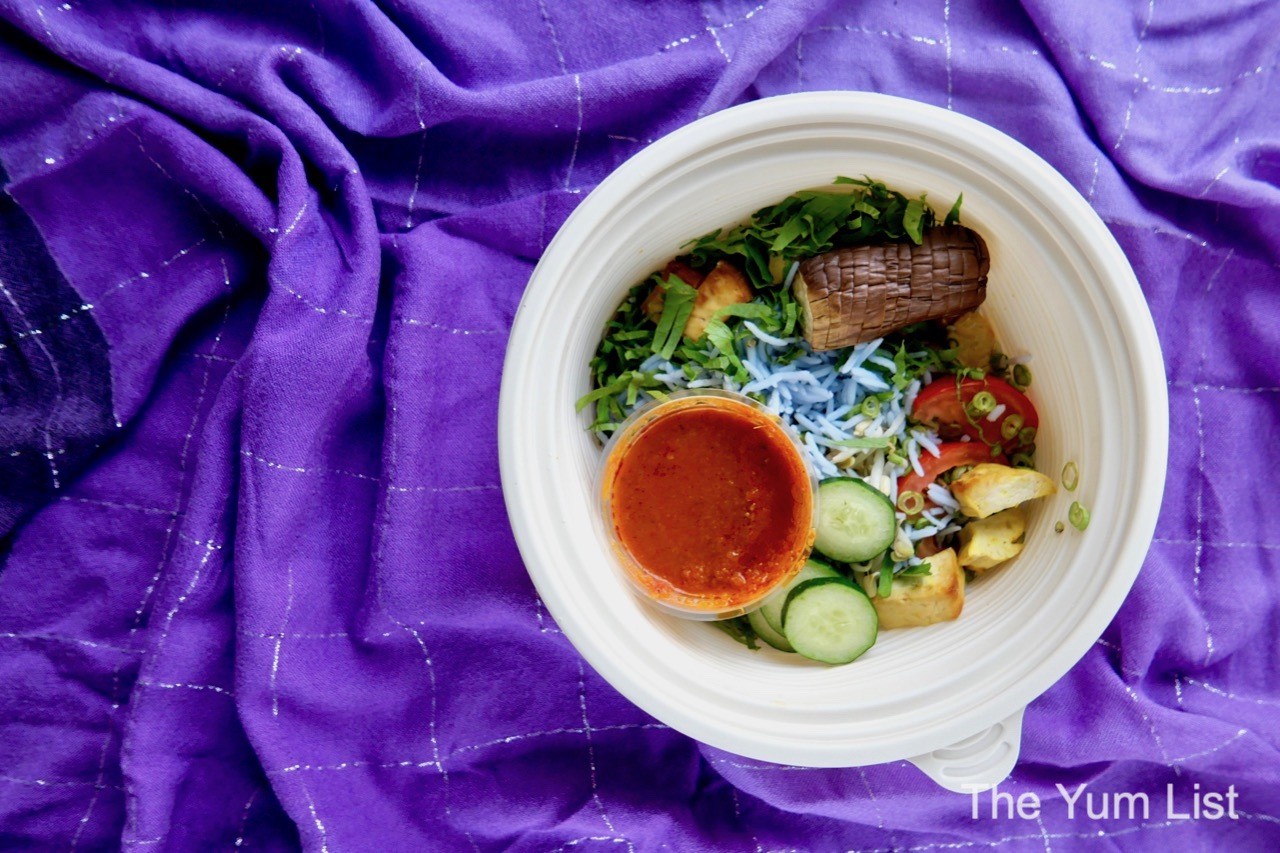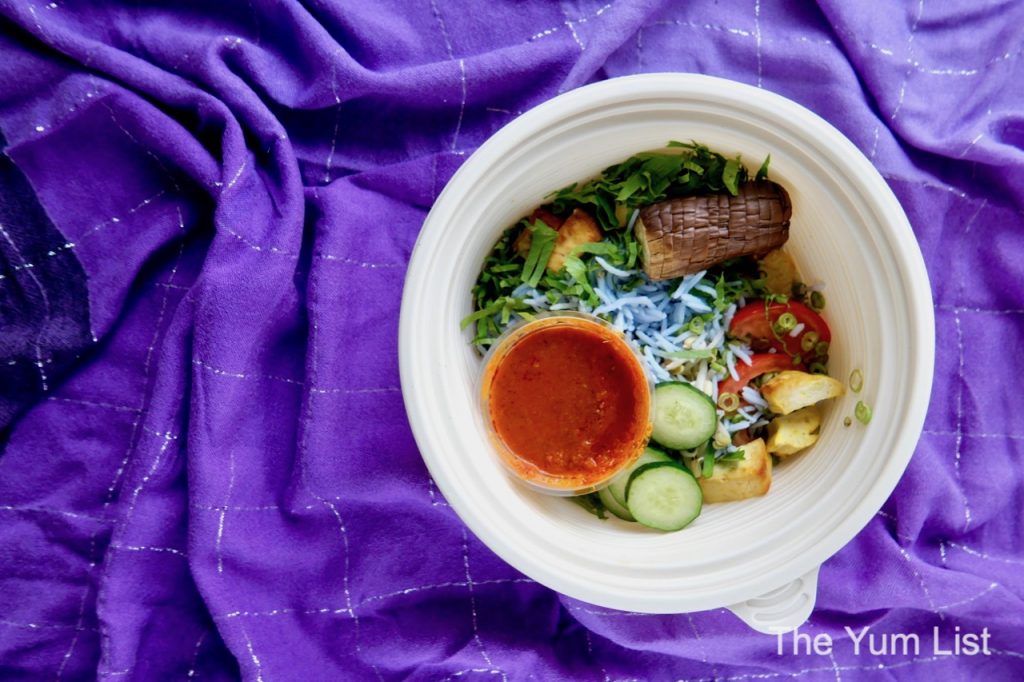 The Malaysian classic gets a makeover at PB Health in their Nasi Lemak 2.0 recipe. Tofu masak merah, cauliflower goreng kunyit and acar jelatah are served with tempeh chips and roasted peanuts to make a healthy start to any day.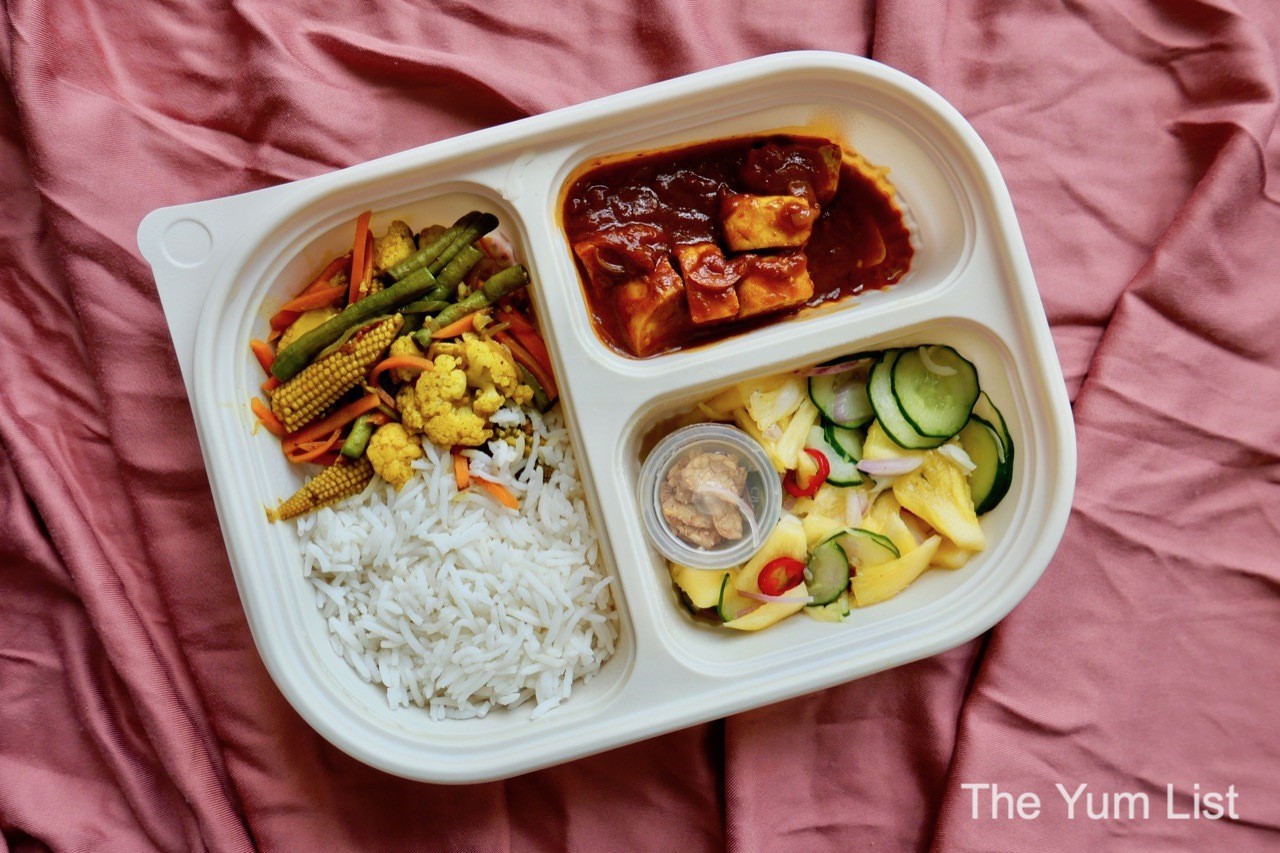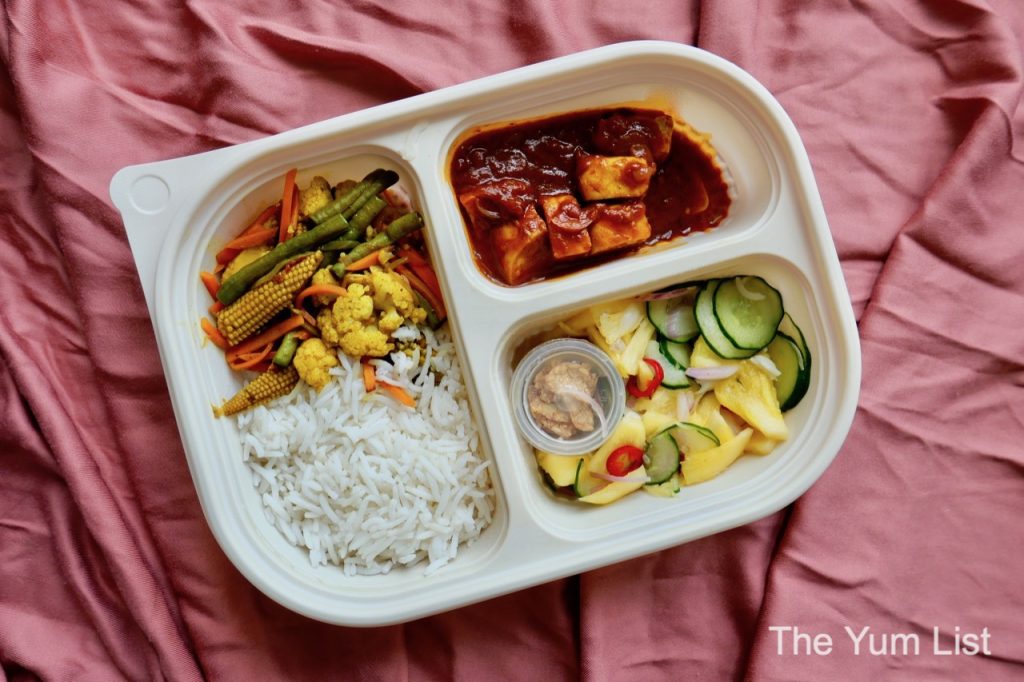 Chickpeas and lentils are the stars in Pro Brothers. They're cooked in a delicious tomato gravy and come with stir-fried yam leaves and semolina.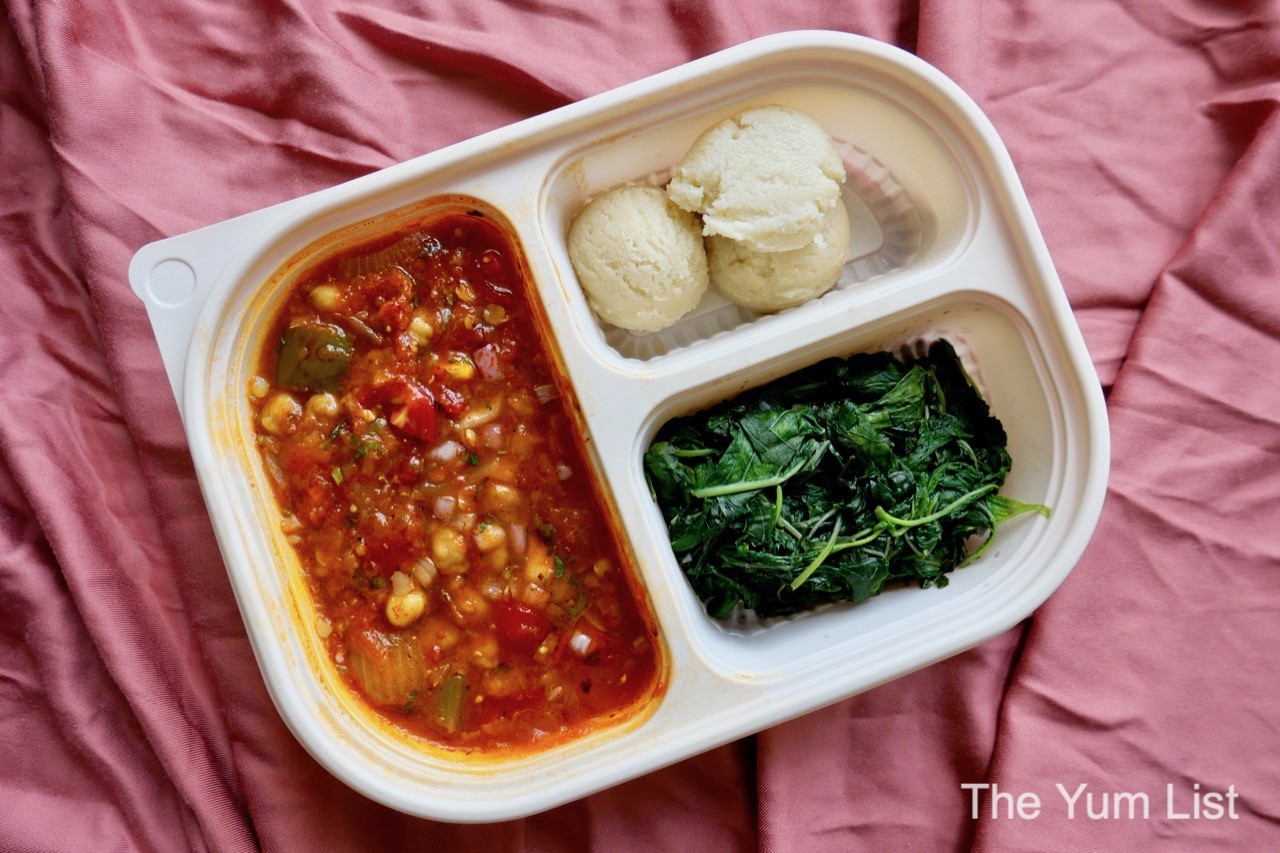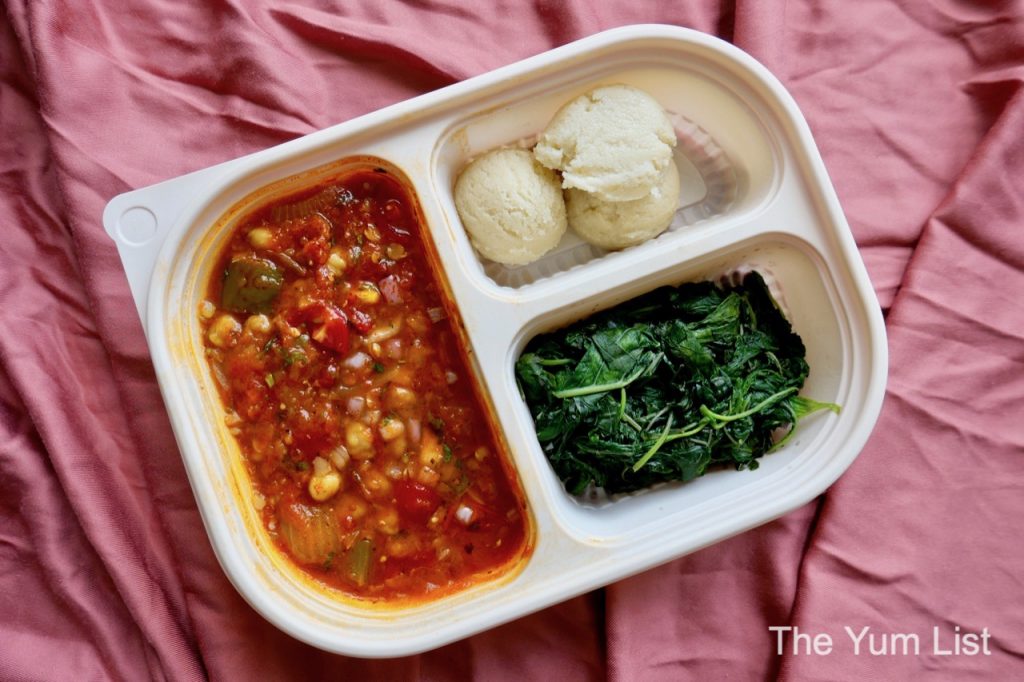 Lastly, Mum's Korma and Bangers & Mash could both be comforting dishes depending on your upbringing. The first is a mix of vegetable korma served with turmeric cabbage and brown rice. I love that the veggies retain their crispness even though they sit in a pond of gravy. The last is a chickpea and tofu banger alongside sweet potato mash, green peas, and garden salad. Onion gravy is plentiful and is best used lavishly.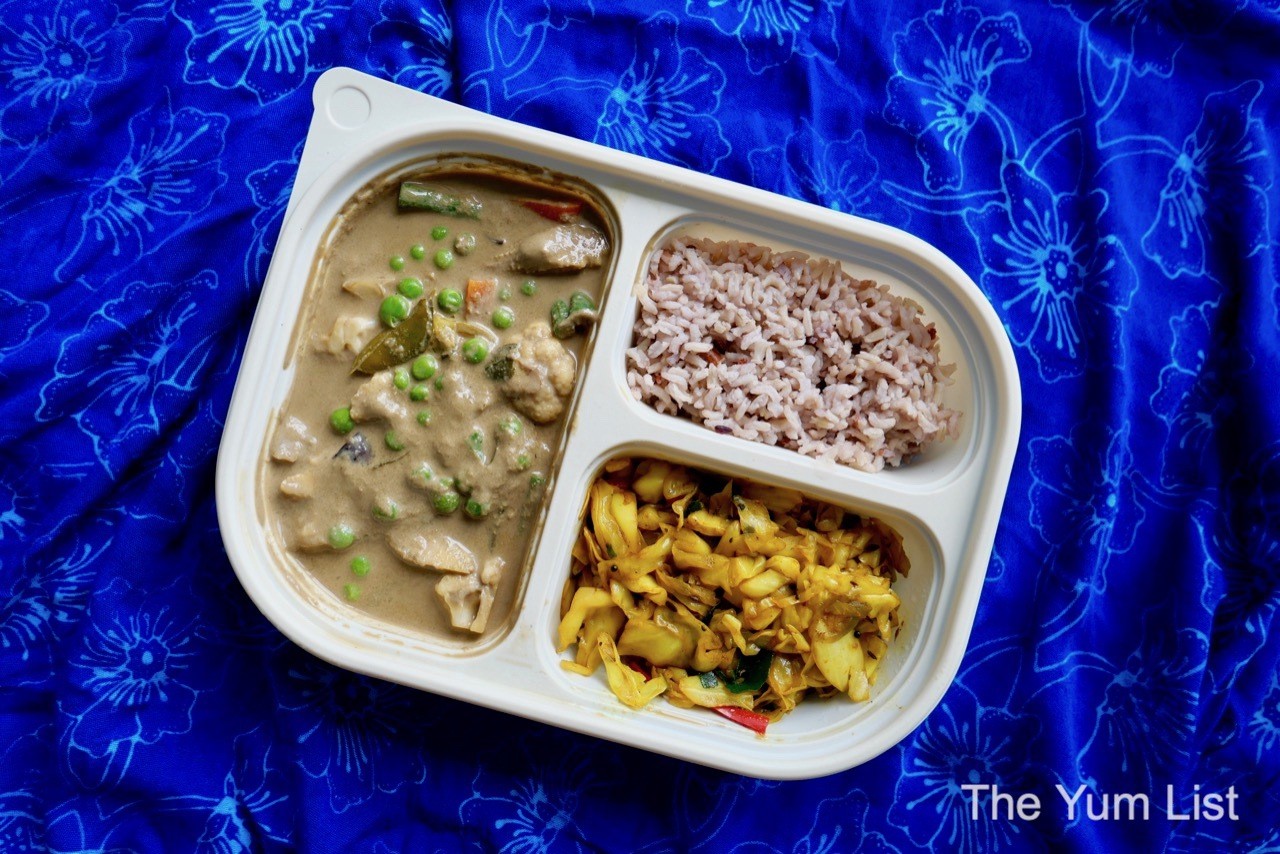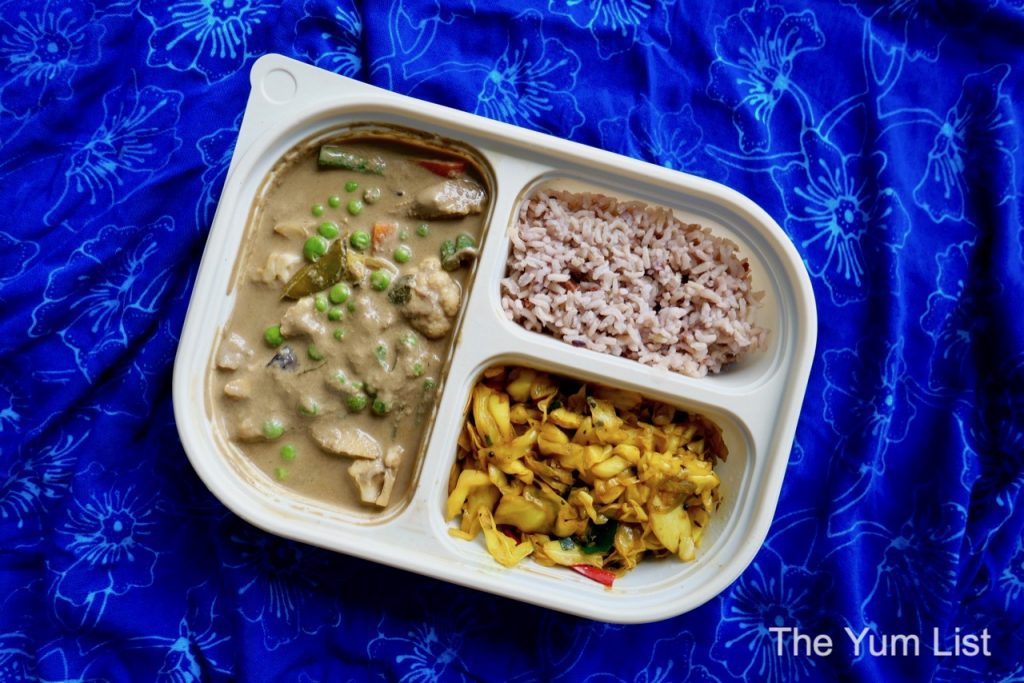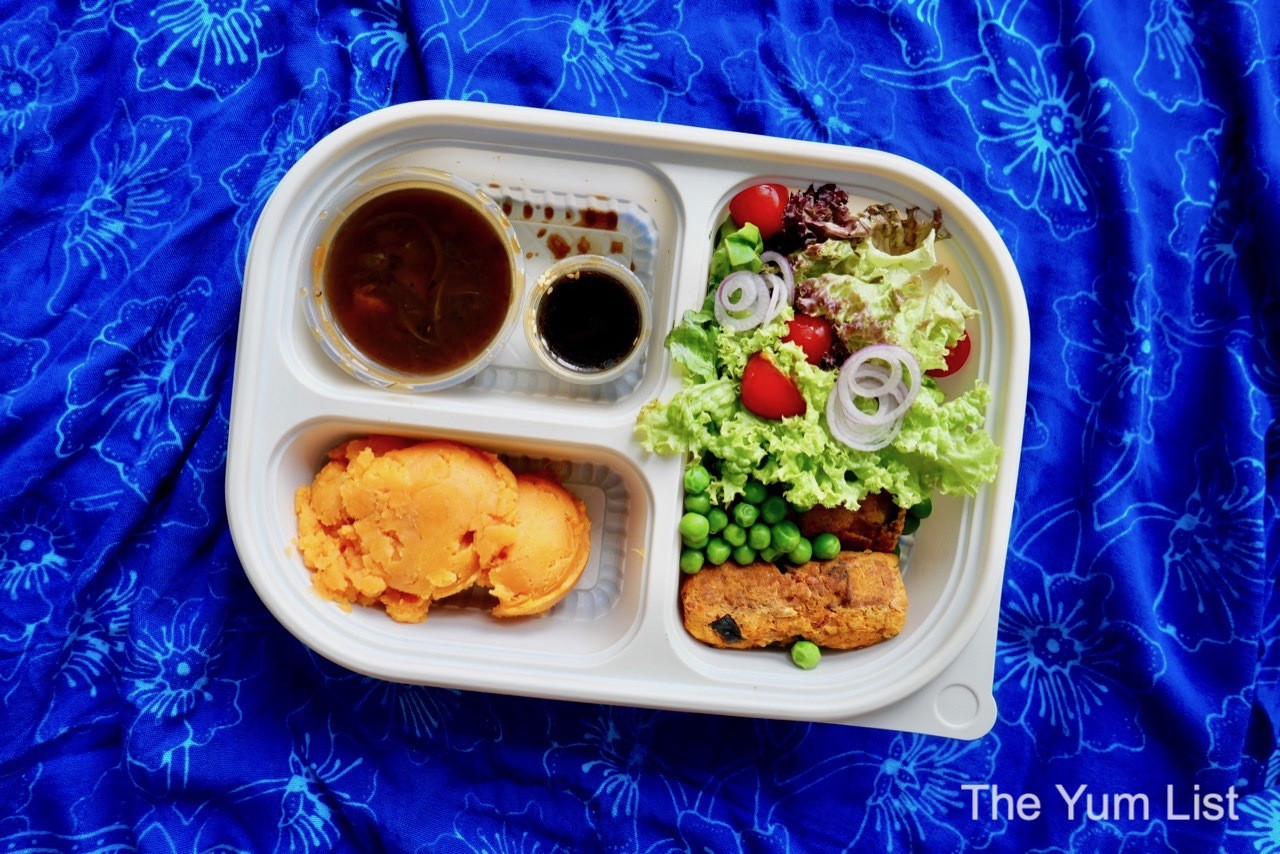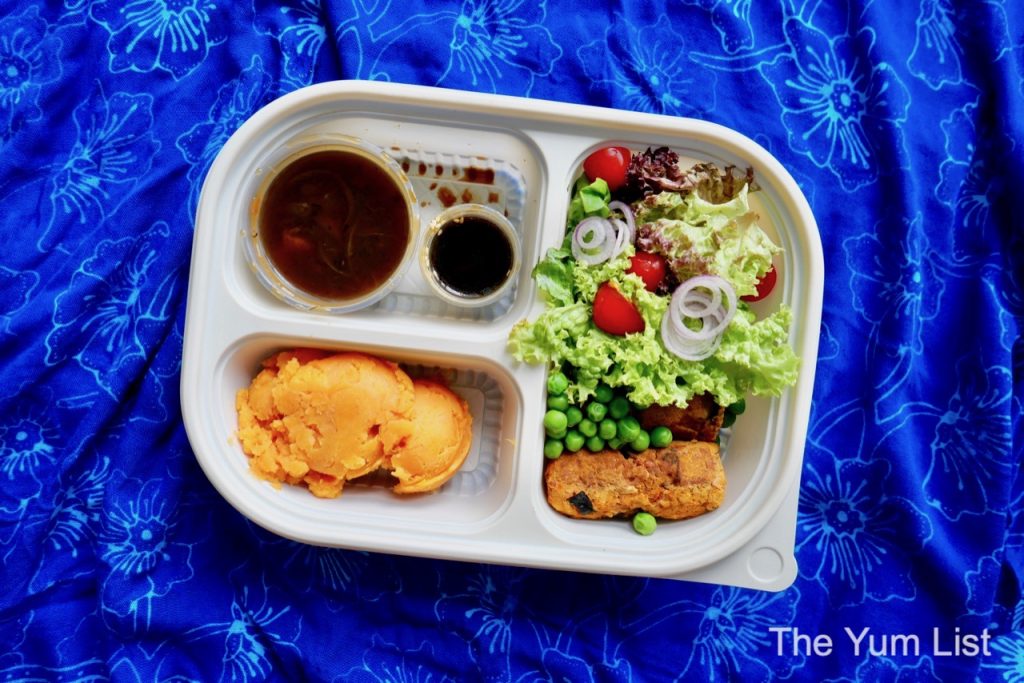 Dessert (RM 8)
The team at PB Health were not joking when they said they use little or no sugar in their plant-based desserts. Both the Pear Dessert and Red Bean Soup are barely recognizable from their commercial counterparts. Usually, the first thing I'd taste in these elsewhere is sugar, followed by some textural differentiation in the mouth and more sugar. In both desserts here, the ingredients actually have a shot in the spotlight.
The Pear Dessert is a soup made with fresh pears, snow fungus, red dates and goji berries. It's often called a tonic due to the beauty-giving properties of collagen from the snow fungus. Red Bean Soup sees slow-cooked red beans, longan, sago and dates all in one bowl. Who said sweets couldn't be nutritious?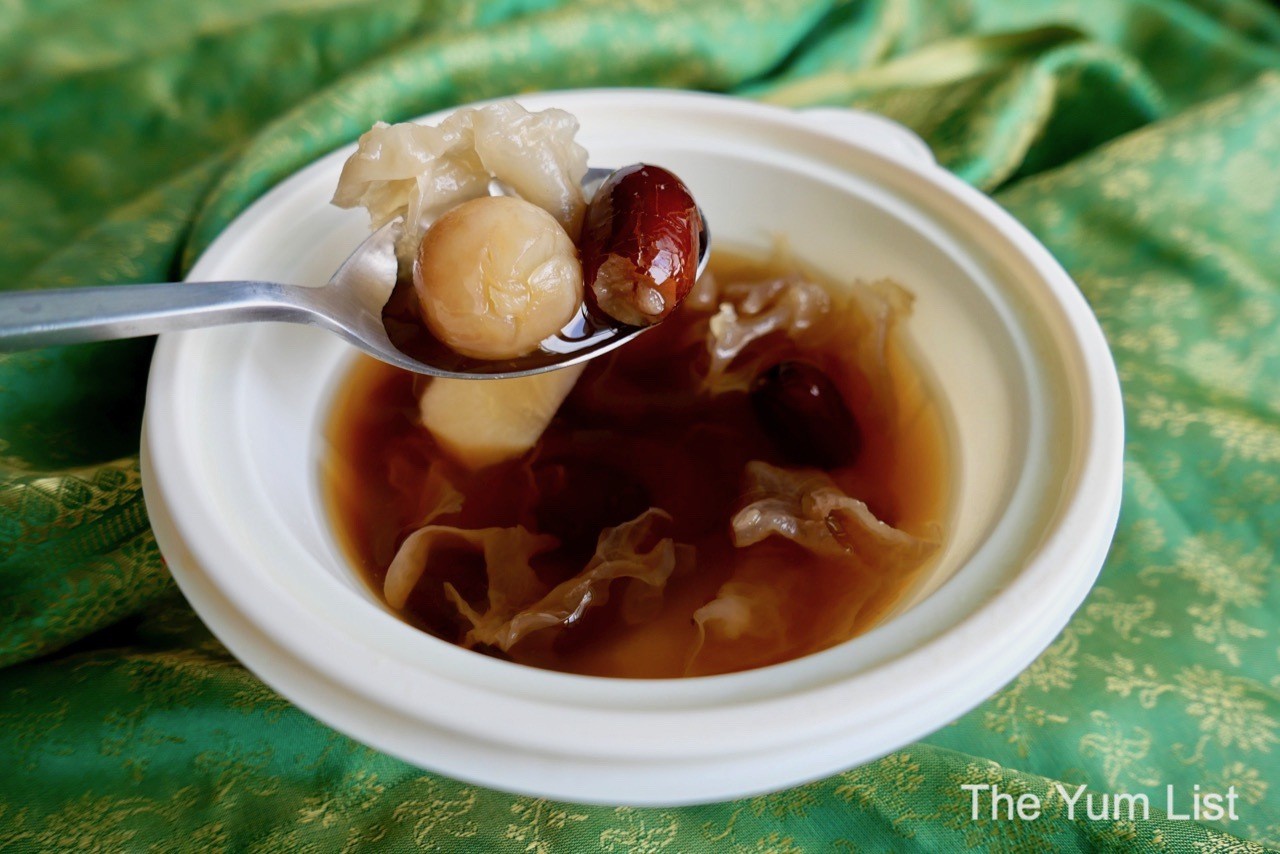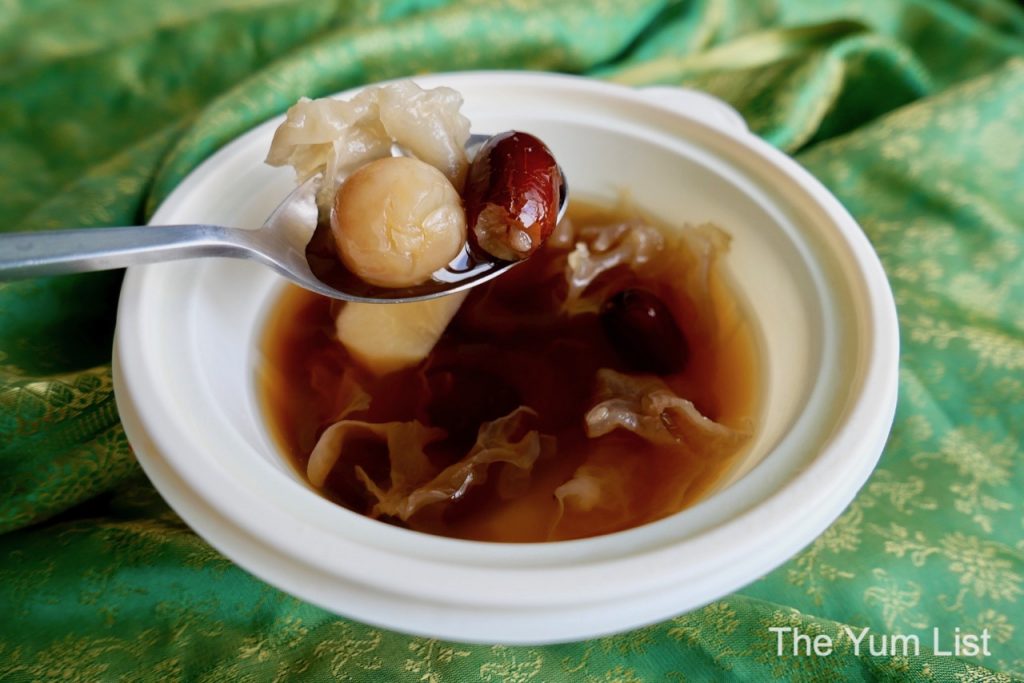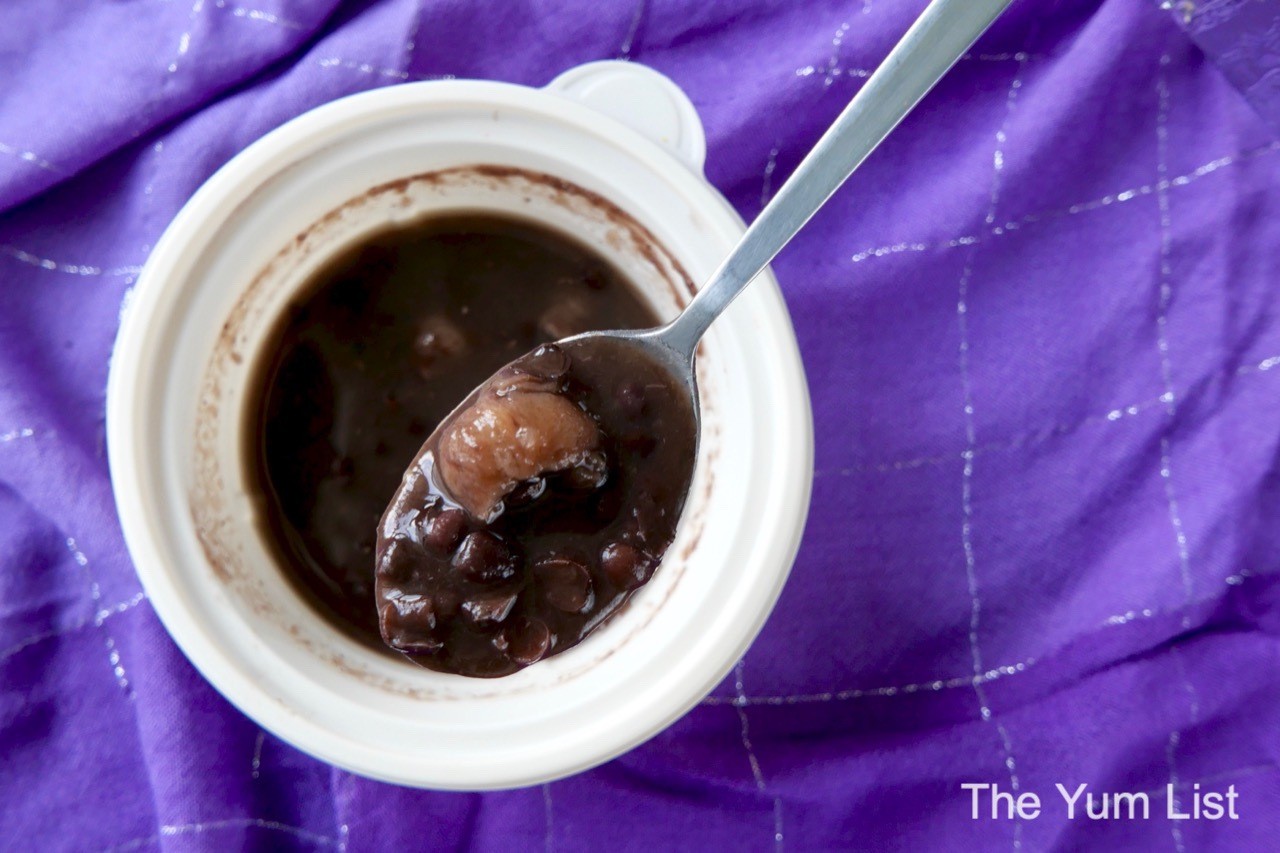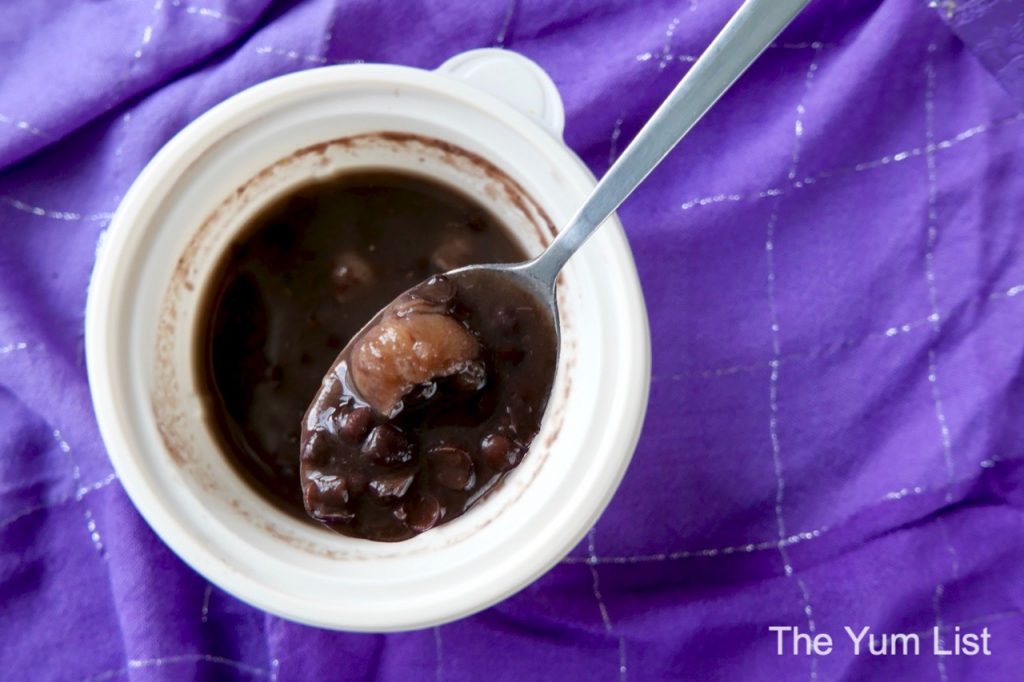 PB Health – Plant-based Meal Delivery KL – How to Order
Plant-based meals from PB Health can be delivered daily to your home or office in KL, PJ, Puchong, Subang, Ampang and Shah Alam. Delivery is a very reasonable flat rate of RM 4. Meals arrive between 11 am and 12:30 pm, depending on location. Visit the https://bit.ly/PB-Food-Order or WhatsApp +60 11 1227 1558 to order. Get a 10% discount by using the code YUMLIST at checkout on all food and Challenge products.
More vegetarian and vegan restaurants in KL here and stay up-to-date with the latest gourmet and travel recommendations for Malaysia here and here.