Rock Bottom Bangsar
Monica Tindall
Today we try food delivery from yet another restaurant we have not had the pleasure of visiting in person, Rock Bottom Bangsar.
Rock Bottom Bangsar features a comprehensive menu of both Indian and European recipes. I am always on the lookout for healthier items and meat-free dishes where possible. This article reflects that. You should know, though, that the restaurant is a carnivore's dream. It is brimming with meaty mains, burgers, pizza, pasta, and grilled items sure to realize your monthly quota of meat protein in a single session. For your reference, I've shared their full menu at the end.
Western Starters
A salad and a soup catch my eye from the starter section at Rock Bottom Bangsar. The Charred Tomato Soup (RM 26) is a rich, thick soup nicely balanced in acidity with a savoury finish. It's made on an assortment of tomatoes and herbs. Confit tomatoes are thoughtfully placed on the side for placement just before serving. Heavily seasoned garlic crostini comes with it too.
I love the simplicity and freshness of the Arugula & Avocado Salad (RM 29). It's a box of fresh greens – arugula, spring onions, coriander and avocado. Spicy almond flakes are sprinkled over the top, and wholegrain mustard dressing can be added as you please.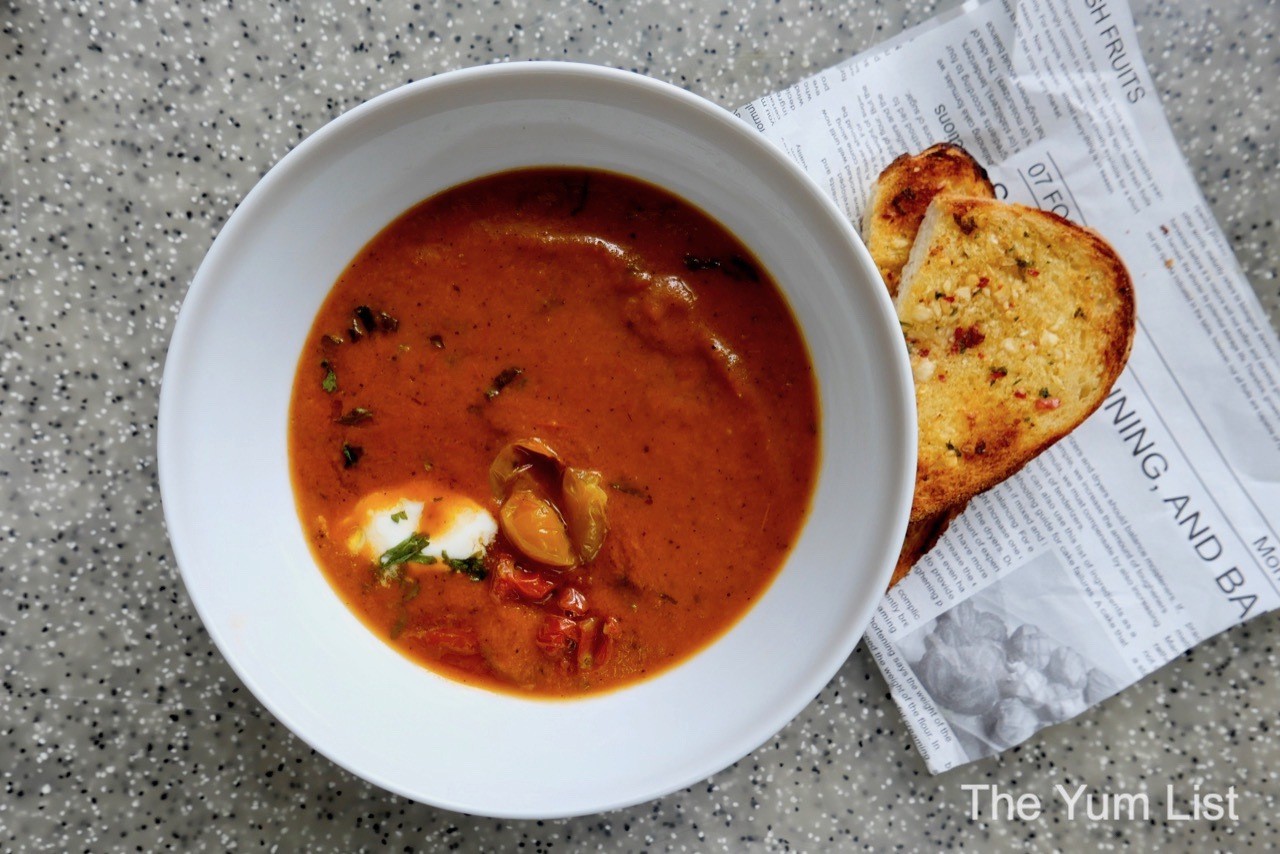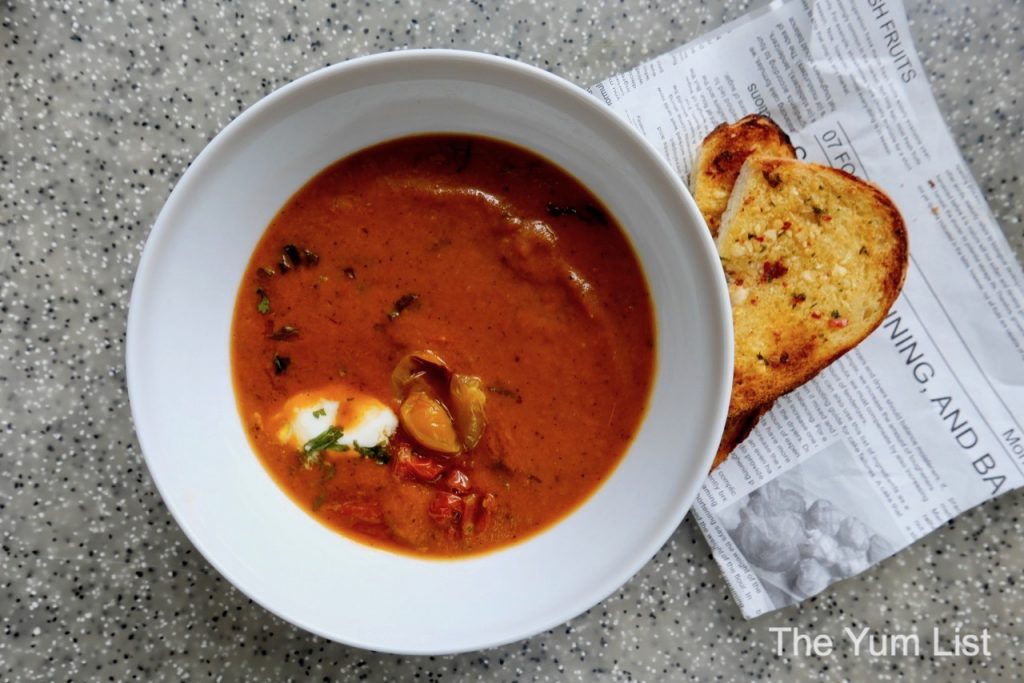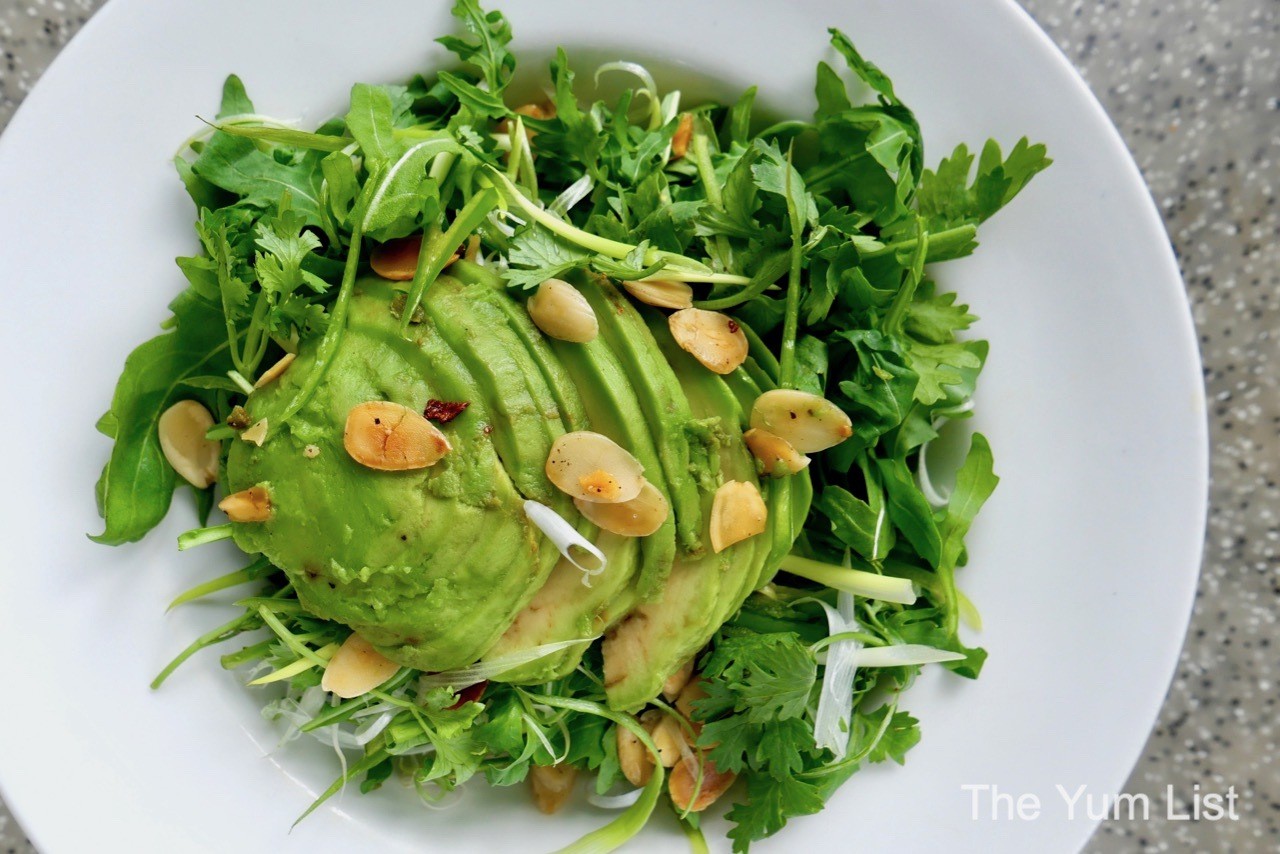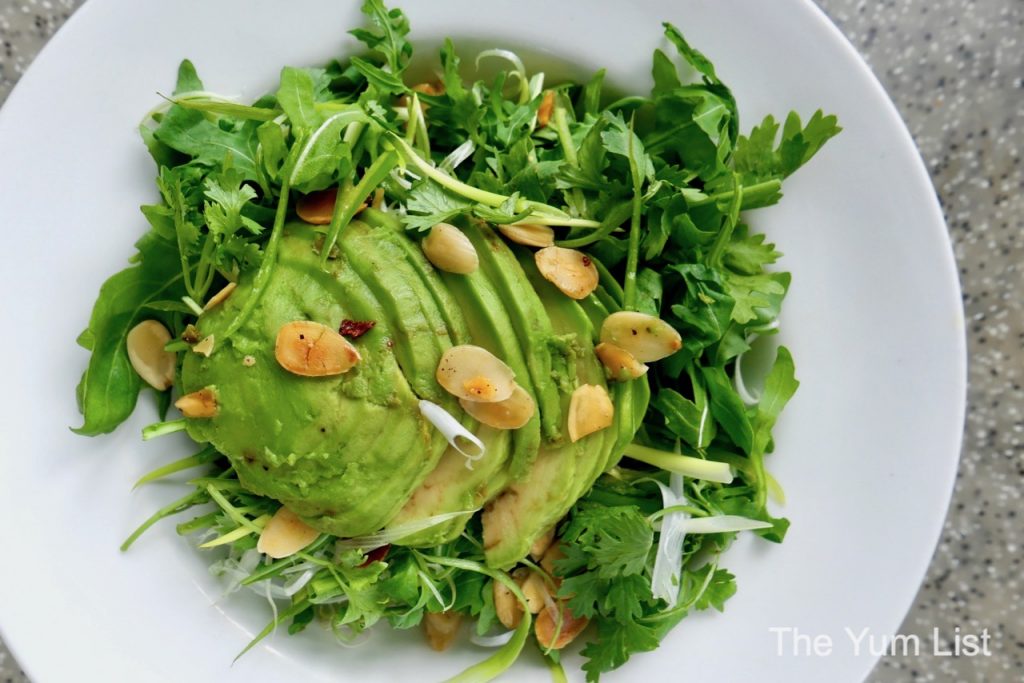 Indian Favourites
Rock Bottom Bangsar's Special Vegetarian Kebab Platter (RM 56) is sure to feed a family. Cauliflower, potato, paneer, onions, capsicum and vegetable pockets are done on the tandoor and bursting with flavour. The whole tray is bordered with lettuce leaves, making it an eye-catching order and handy wraps for each veggie item.
You can order bread ala carte or go for the Bread Platter (RM 22) and get an assortment in one basket. Garlic naan, Peshawari naan, stuffed kulcha, and mint paratha are more than enough for four people. I like wrapping the paneer with a drop of green chutney in stuffed kulcha. Yum.
That collection of bread comes in handy also for our Aloo Gobi (RM 24) and Burge Tikka Butter Masala (RM 40). The former is abundant with cauliflower and large chunks of potatoes in a blend of onion, ginger and spices. The latter, a classic for many, sees boneless chicken cooked in the tandoor and simmered in a mixture of garlic, coriander, tomato and cream sauce. It is a decadent recipe for sure.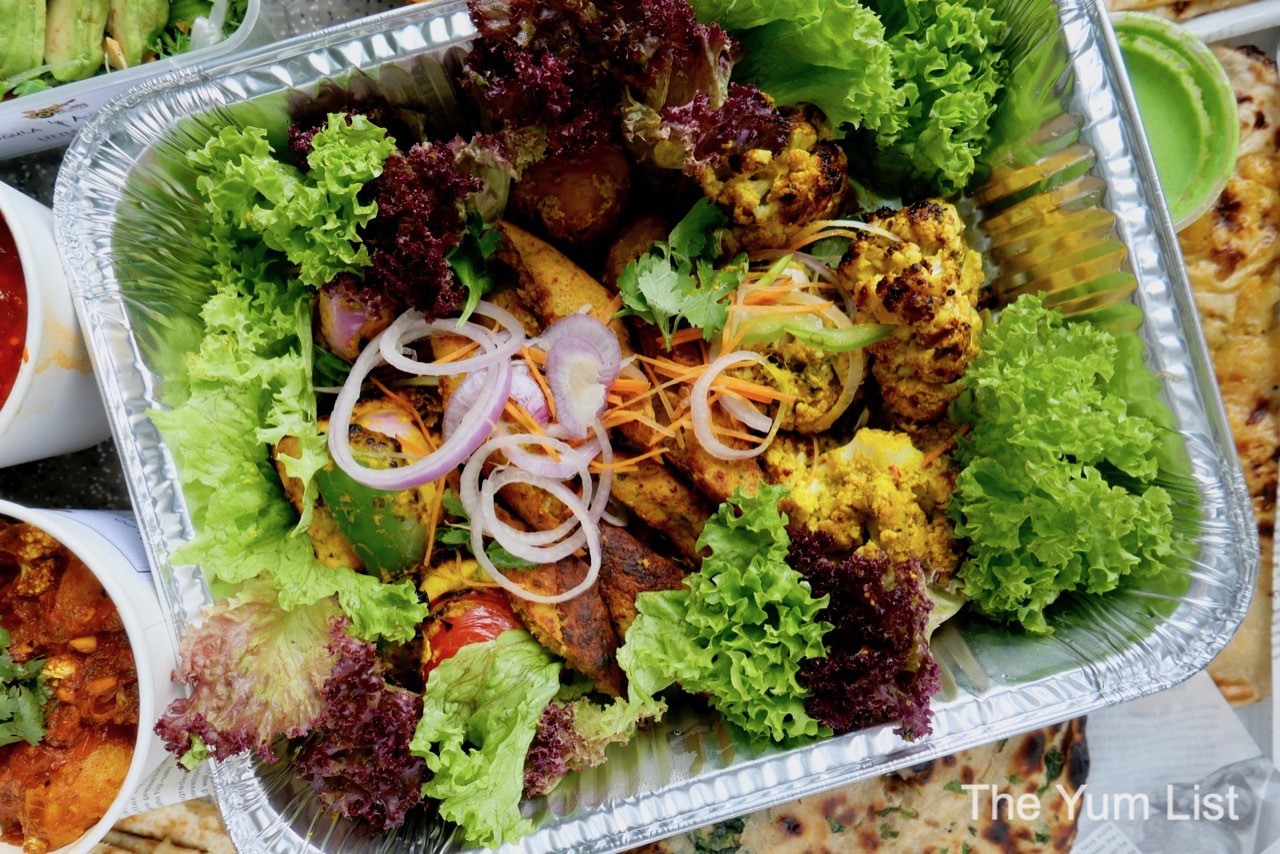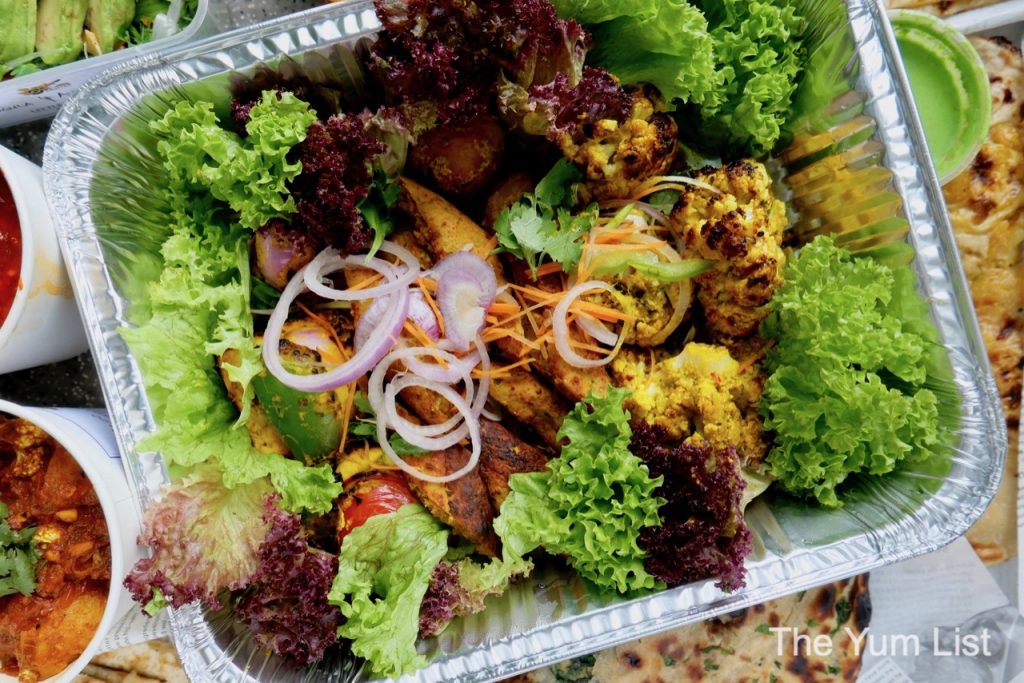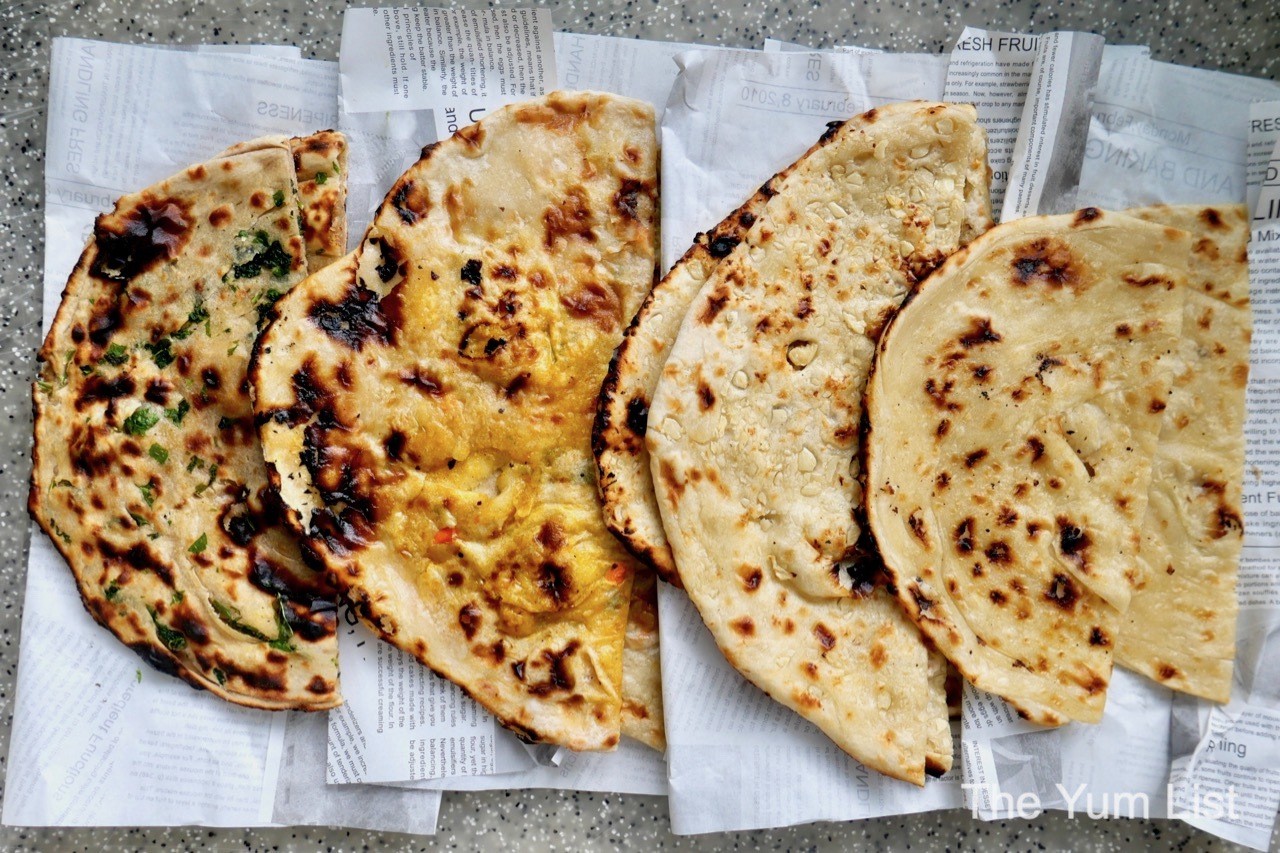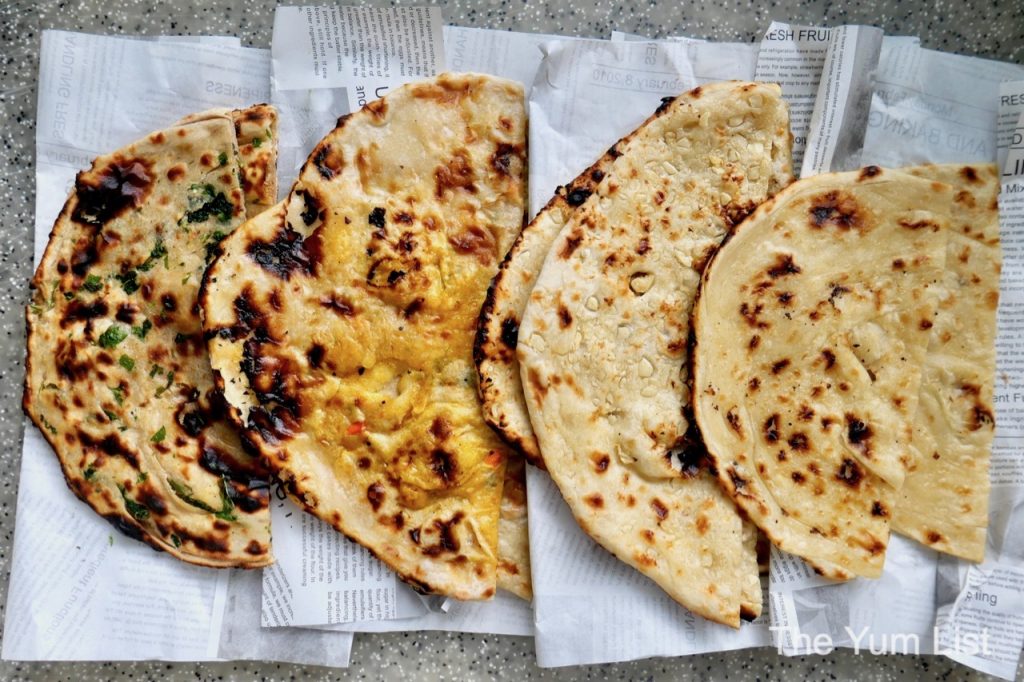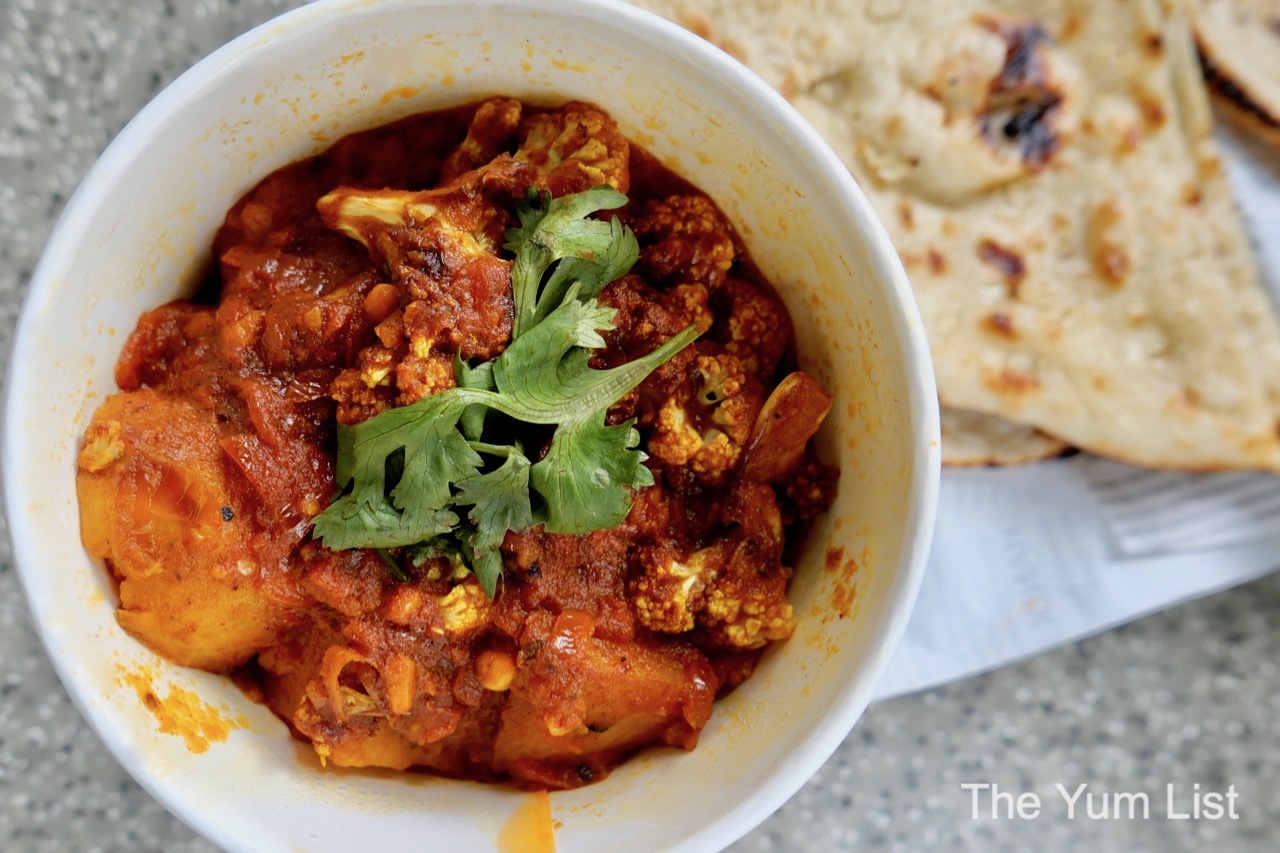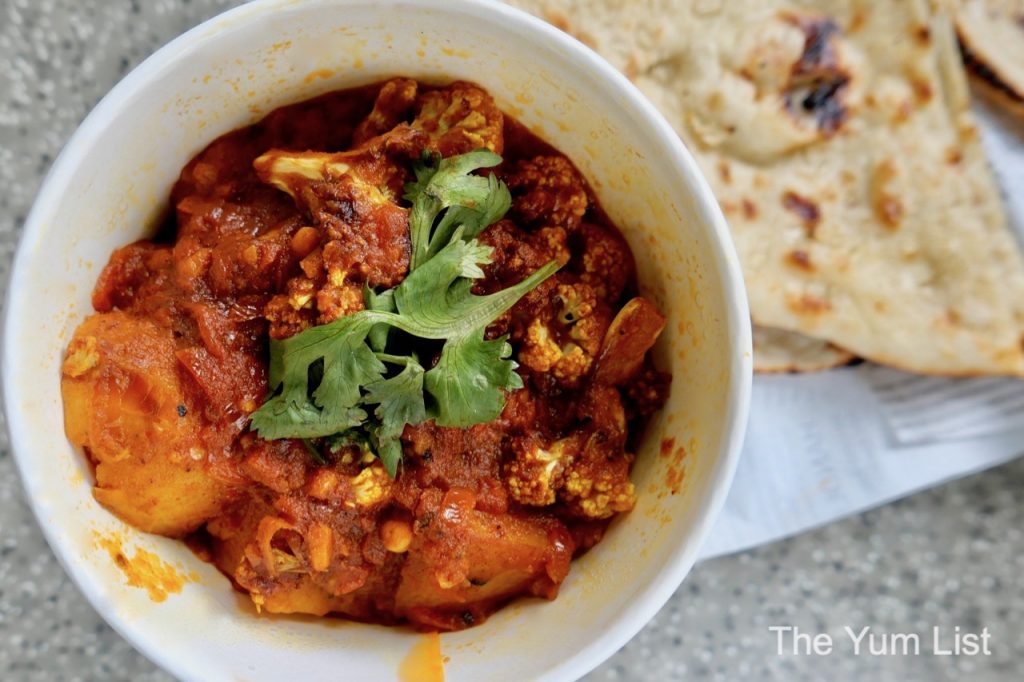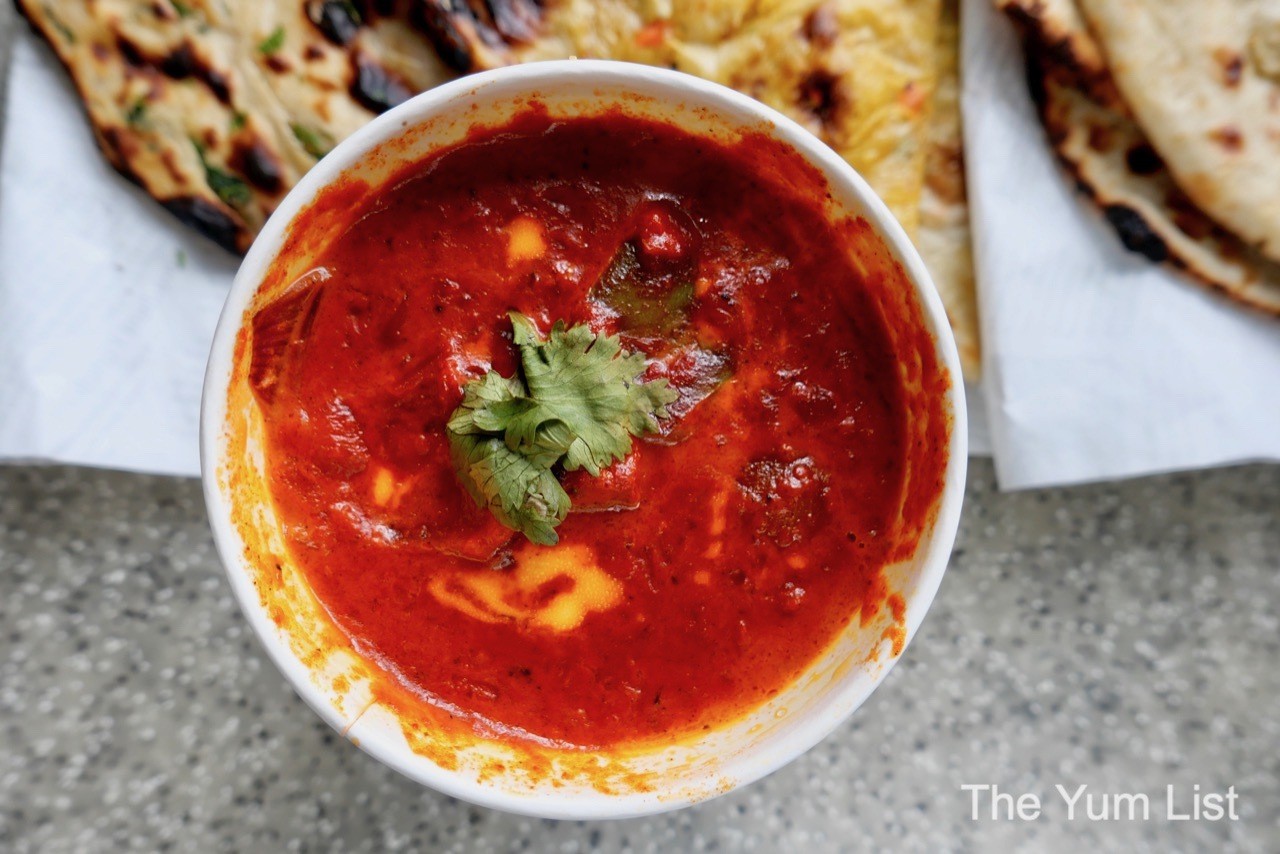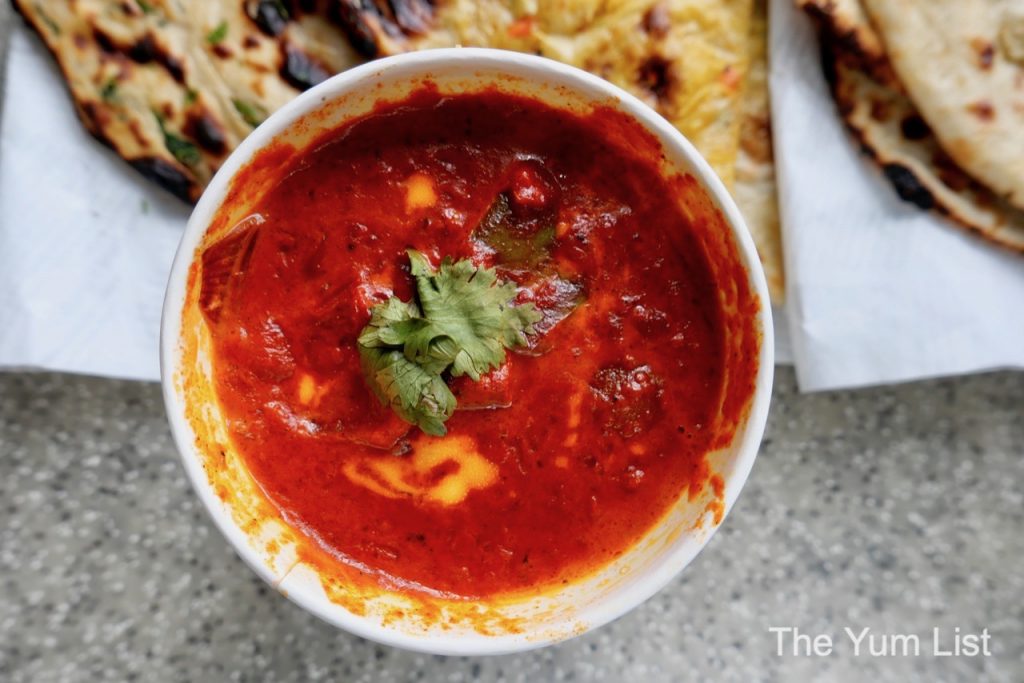 Rock Bottom Bangsar Delivery & Takeaway Details
Takeaway and delivery are available daily from 12:00 pm until 7.30 pm. Enjoy a 20% discount when you order directly with Rock Bottom Bangsar on WhatsApp +6 016 387 0743. With changing SOPs, it's always best to check the most current details on their Facebook page.
Find more delivery options in KL here and stay up-to-date with the latest gourmet and travel recommendations for Malaysia here and here.