Father's Day Kuala Lumpur 2021
Monica Tindall
Here's a round-up of the meals and gift sets we've tried along with flyers for celebrating Father's Day in Kuala Lumpur this 2021.
Father's Day Kuala Lumpur 2021
Quan's Kitchen's Father's Day Family Brunch Set
Quan's Kitchen offers several Father's Day Family Brunch Sets. We tried the Char Siew Whole Roasted Chicken, priced at RM 138, serving four people. Along with the chicken came: Duck Fat Roasted Potatoes & Duck Crackling, Parmesan Corn on the Cob, Roasted Root Vegetables & Herbs, Mixed Spring Salad with Wafu Dressing, Oriental BBQ Sauce & Apricot Glaze, Hazelnut Chocolate Torte Cake, and Homemade Super Dad Chocolate Medal. It's excellent value for money. They provide free delivery for orders within a 5km radius of the hotel. For self pick-up or deliveries, call or WhatsApp at +6012-507-3327. More here.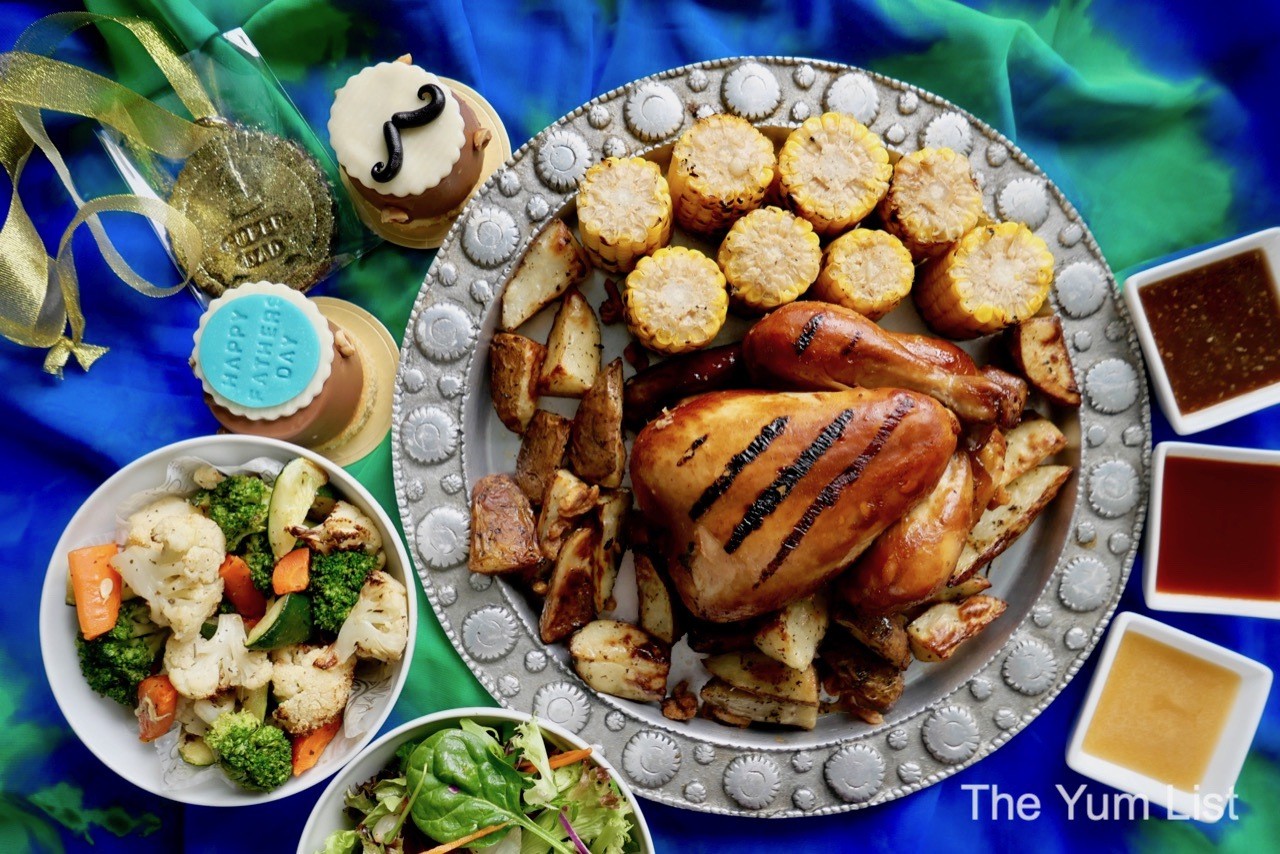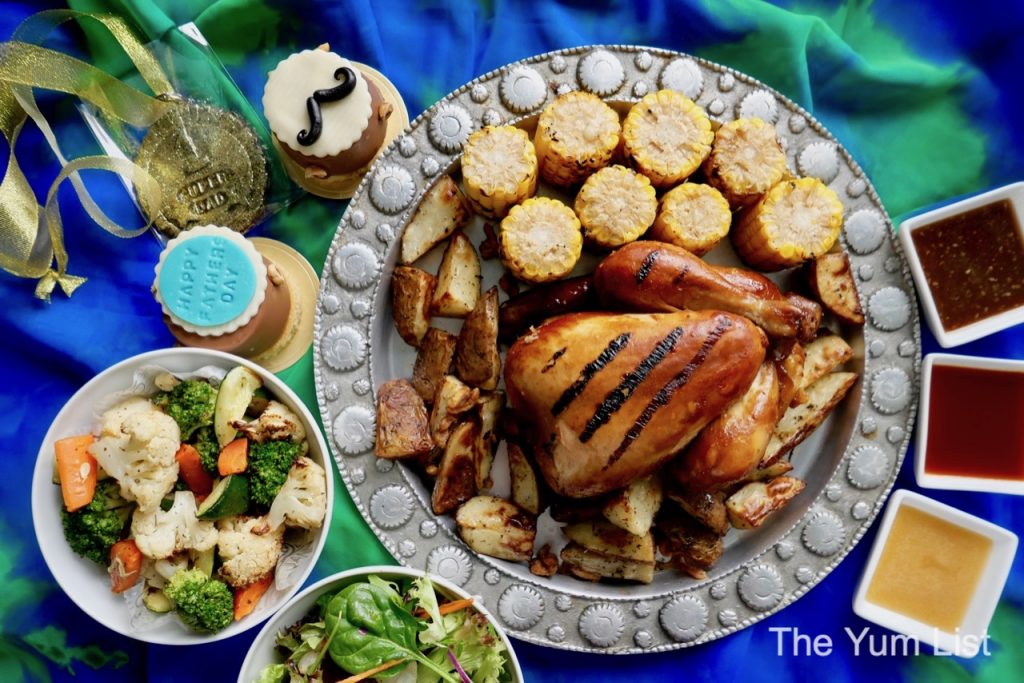 Little Collins KL – The Gentleman's Box
The Gentleman's Box is a collaboration between Little Collins KL and Pronto Coffee. The specially curated box for Father's Day (RM 80) is filled with lots of "Vitamin C" – coffee, cheese, cookies and chocolate! Inside you'll find: tiramisu (no alcohol), cheesecake brownie (rich but not-too-sweet with Panchor 64% dark chocolate (Malacca) from Benns Ethicoa), soft chewy oat raisin cookies, Pronto Coffee's cold brew black coffee and Pronto Coffee's cold brew with oat milk. Find them on Grabmart or order directly here.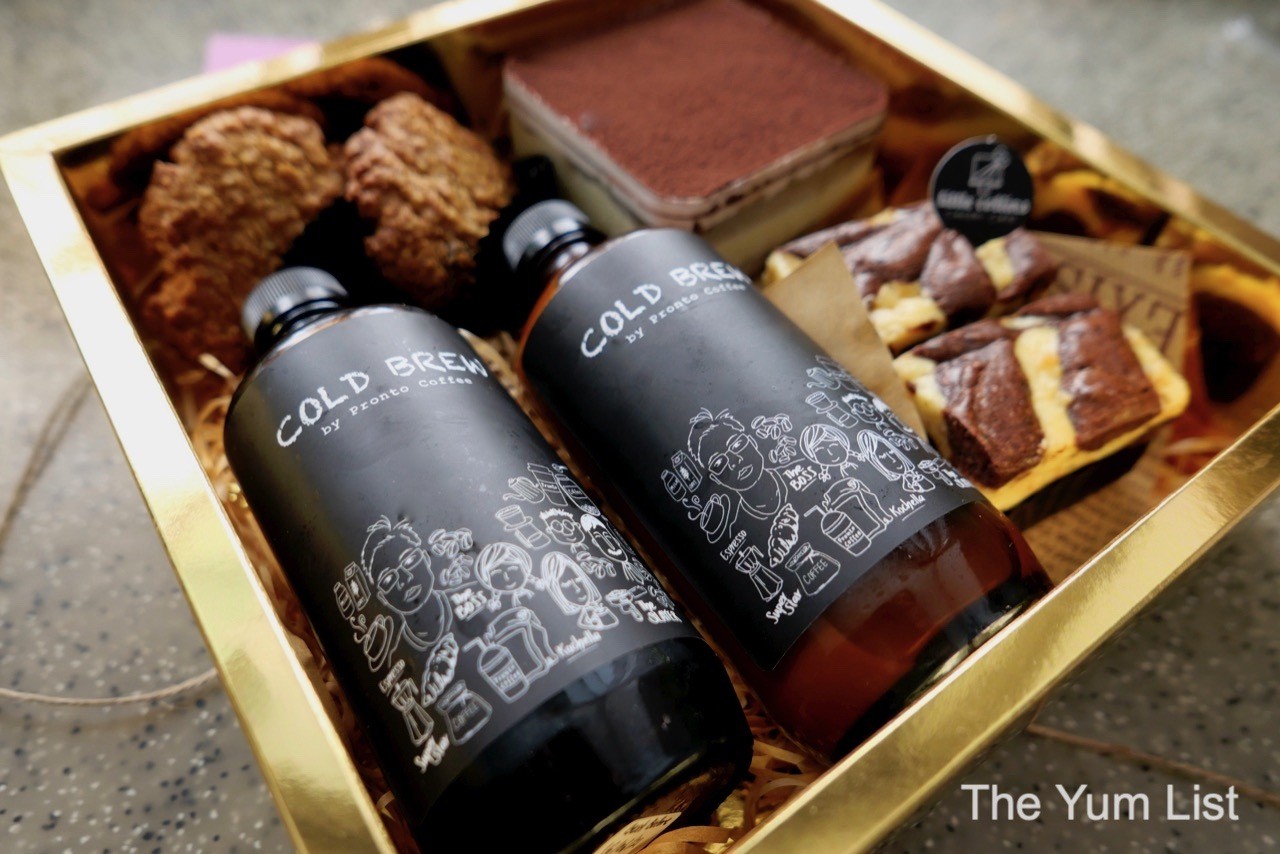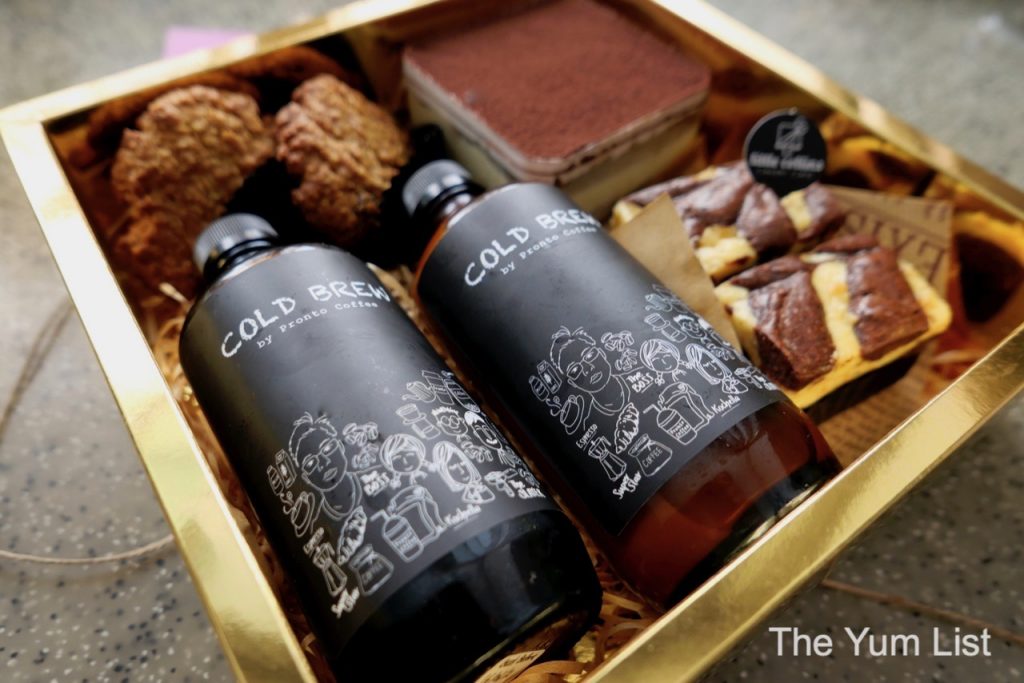 Father's Day Kuala Lumpur 2021 – Flyers
Below find some of the flyers I've received. Hope you find something suitable to spoil your dad.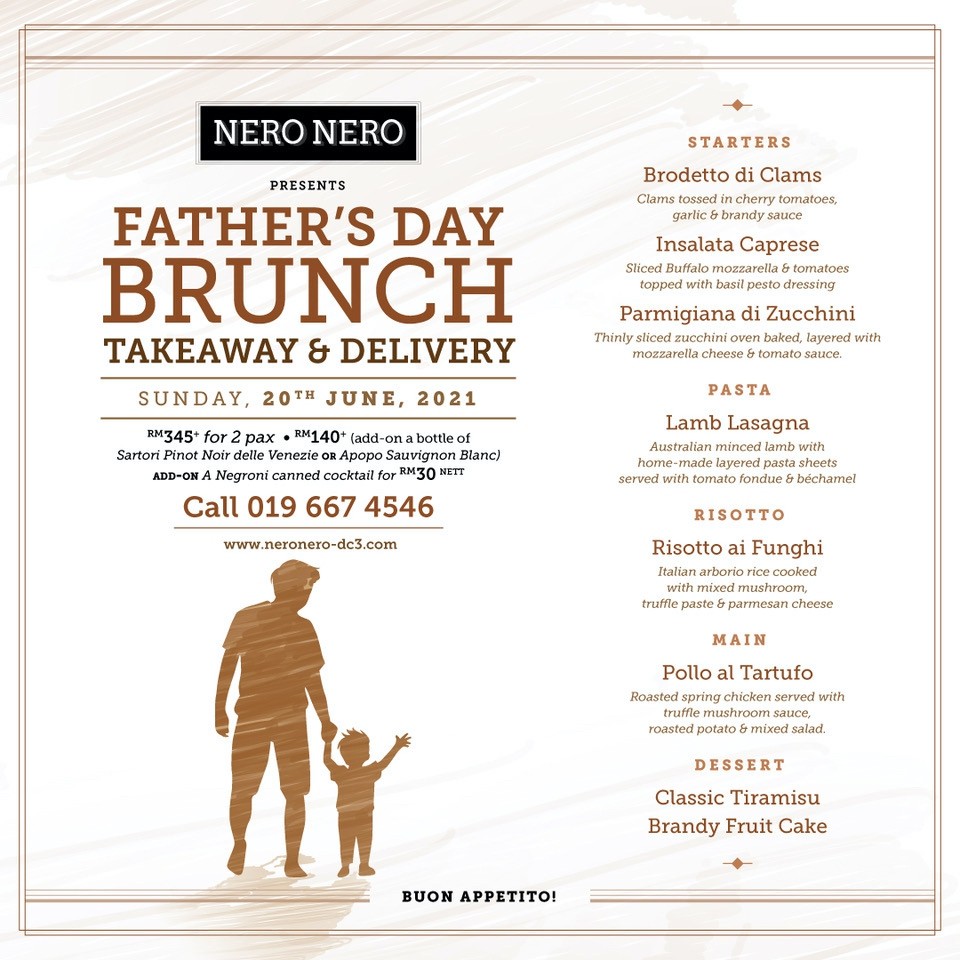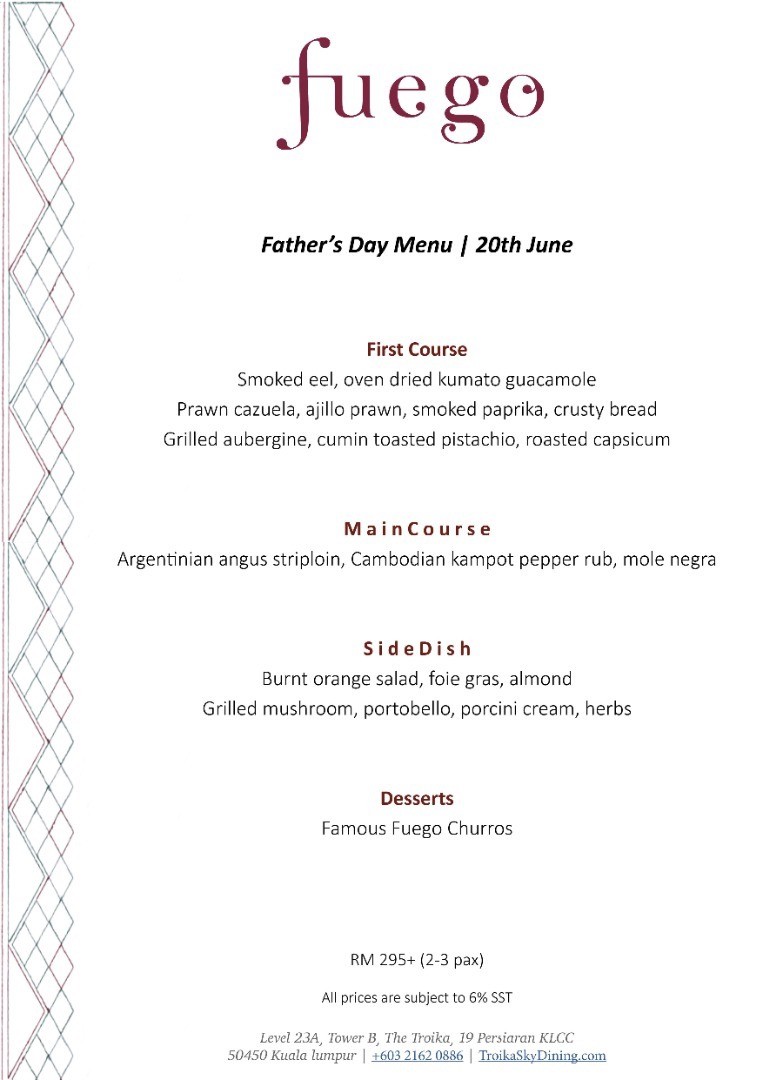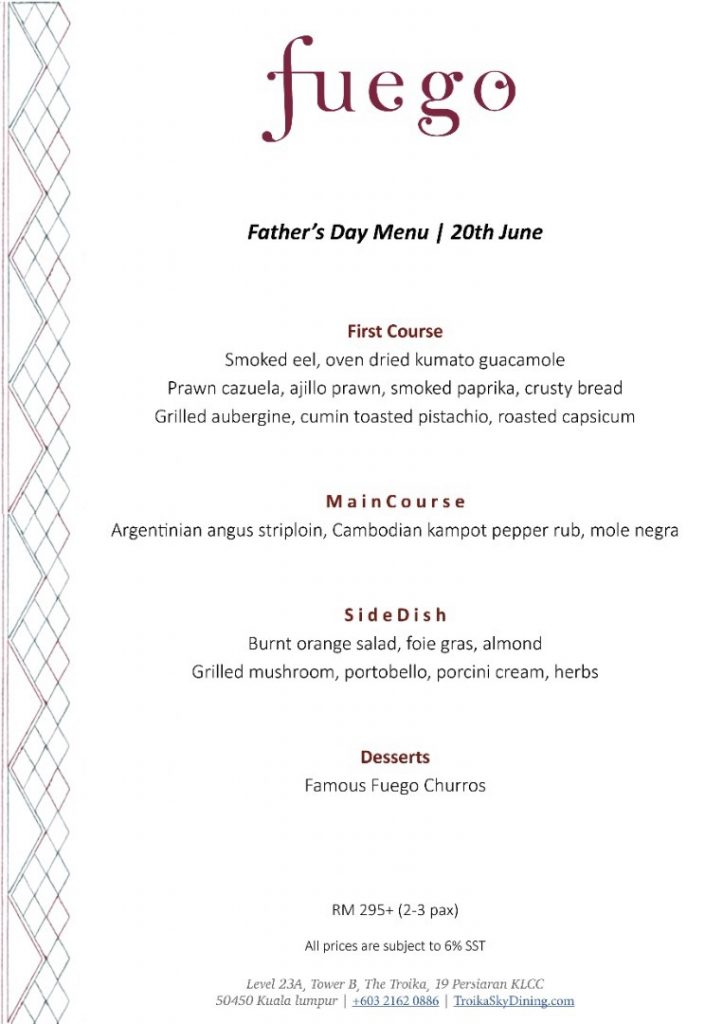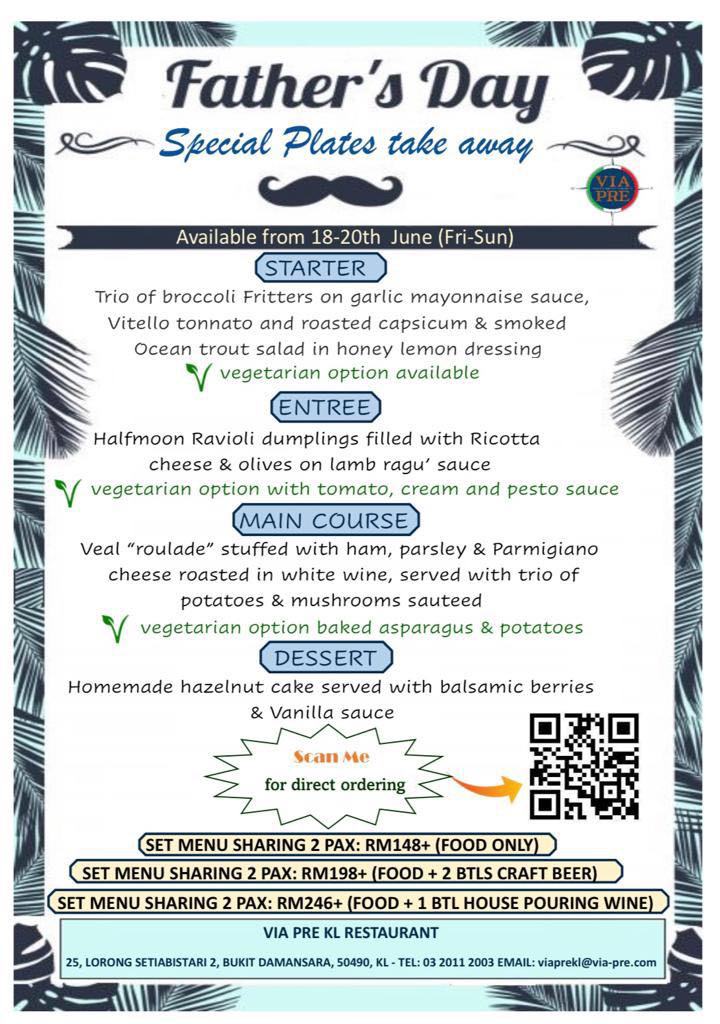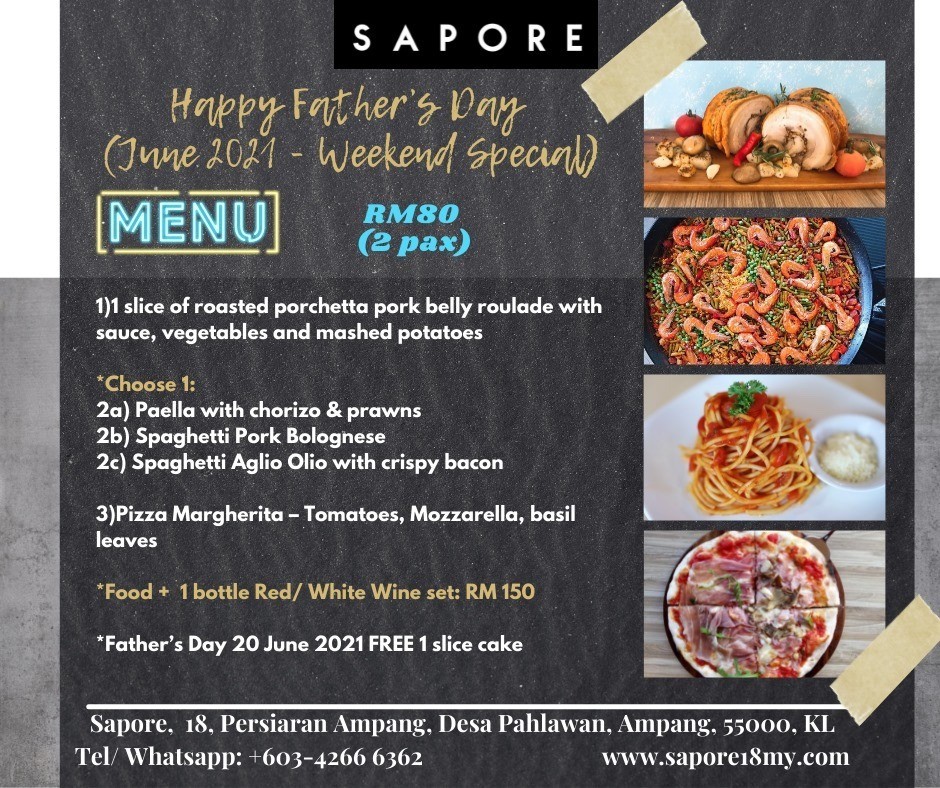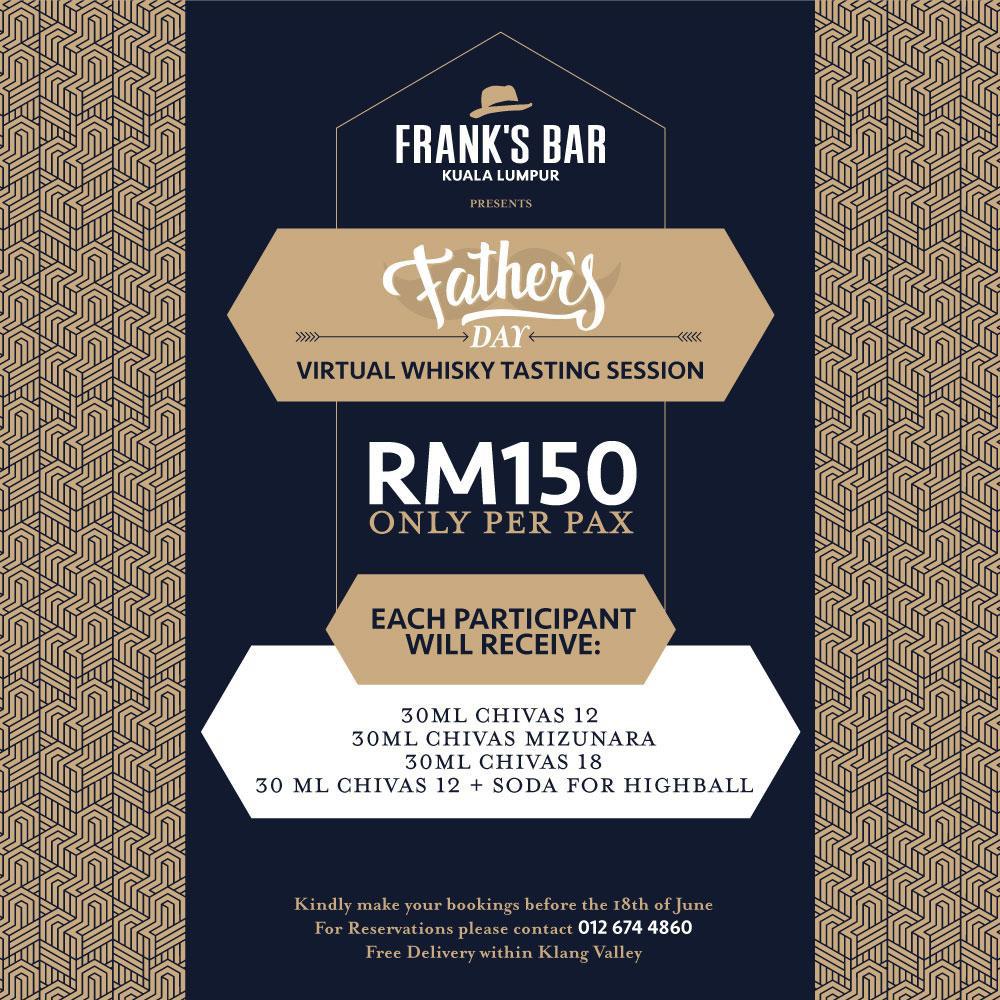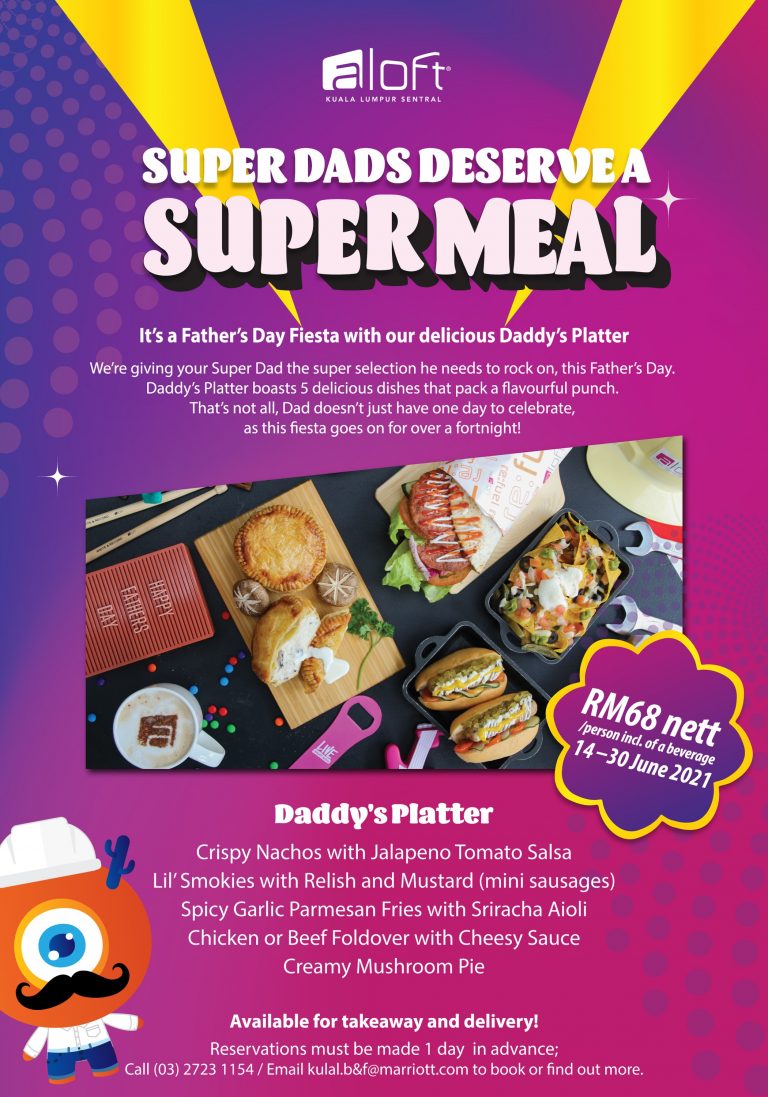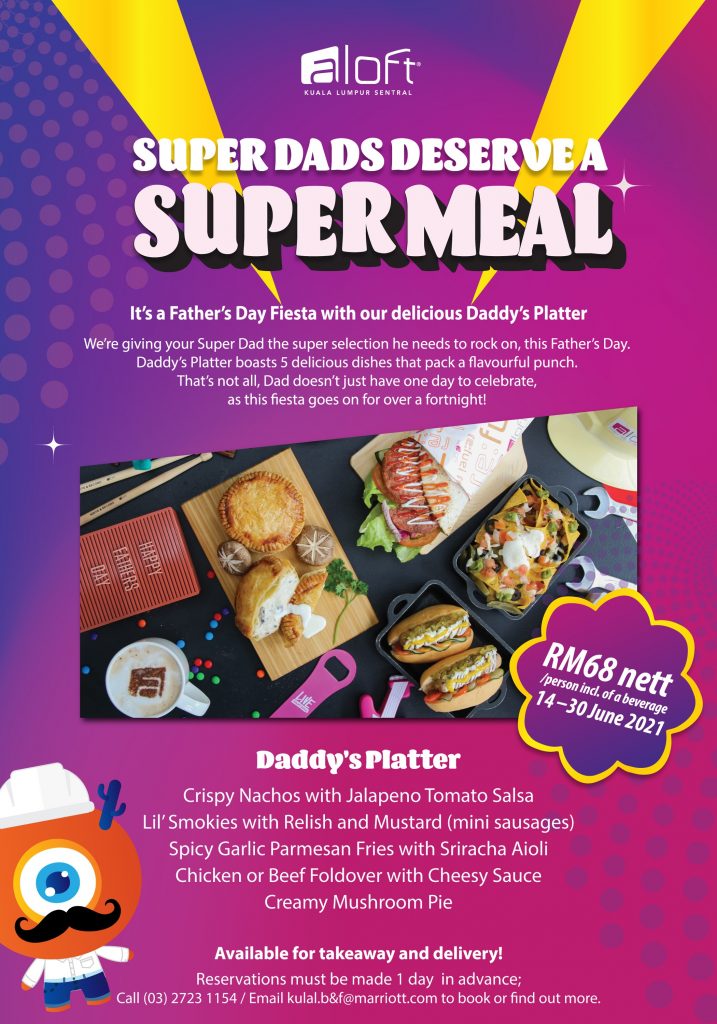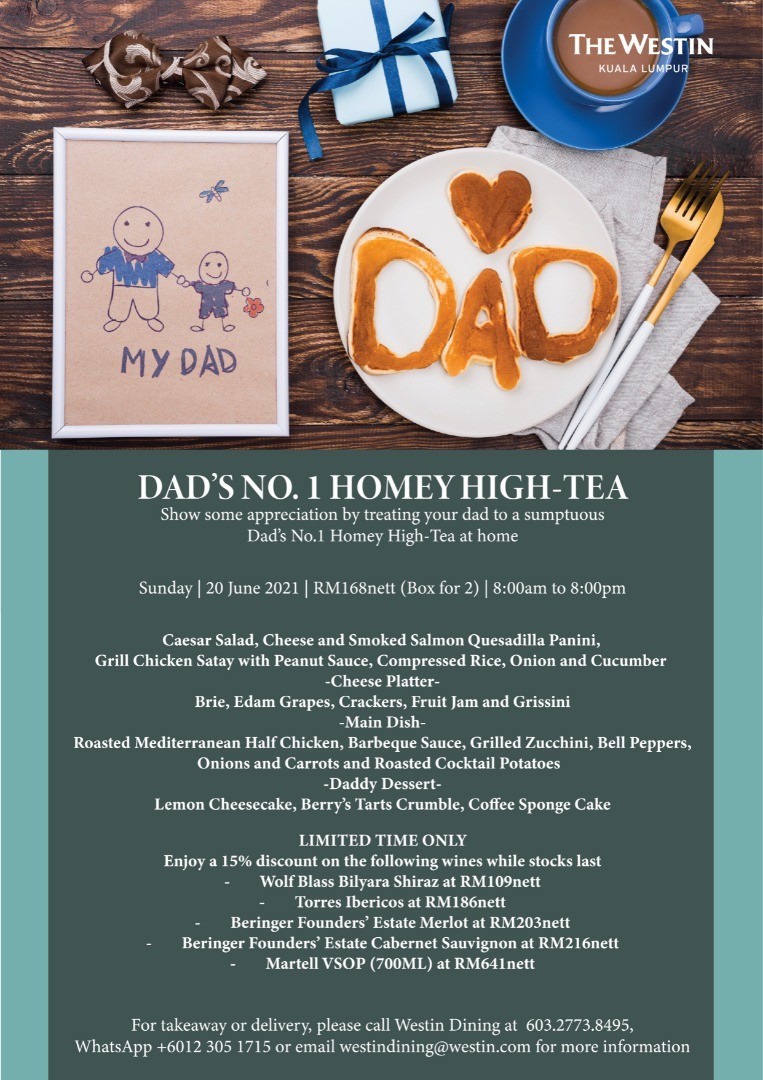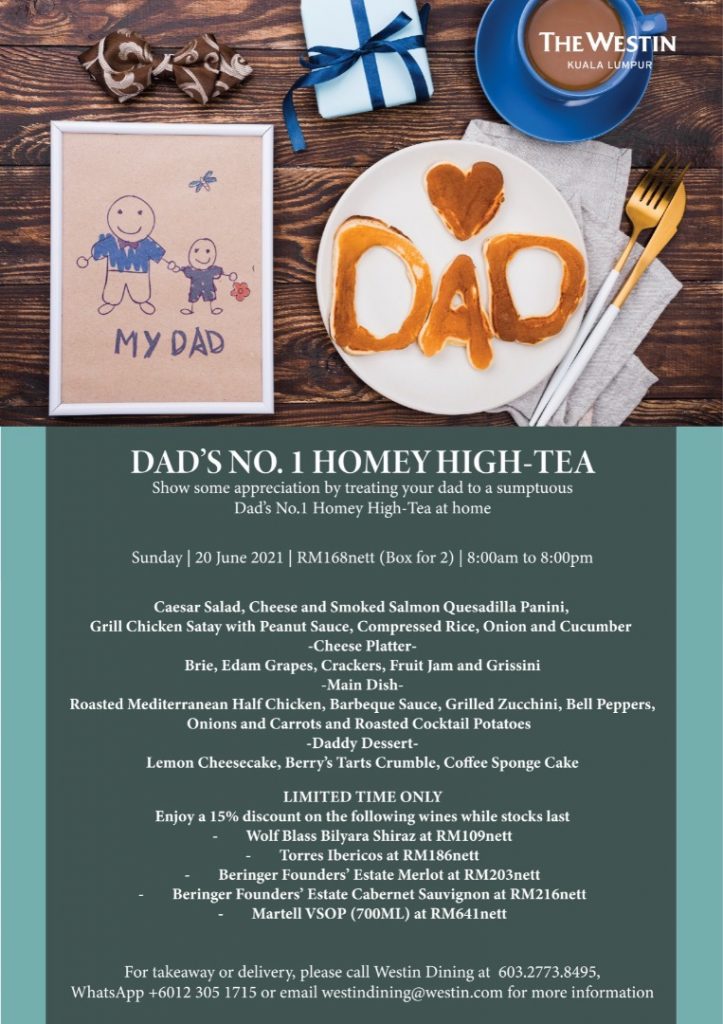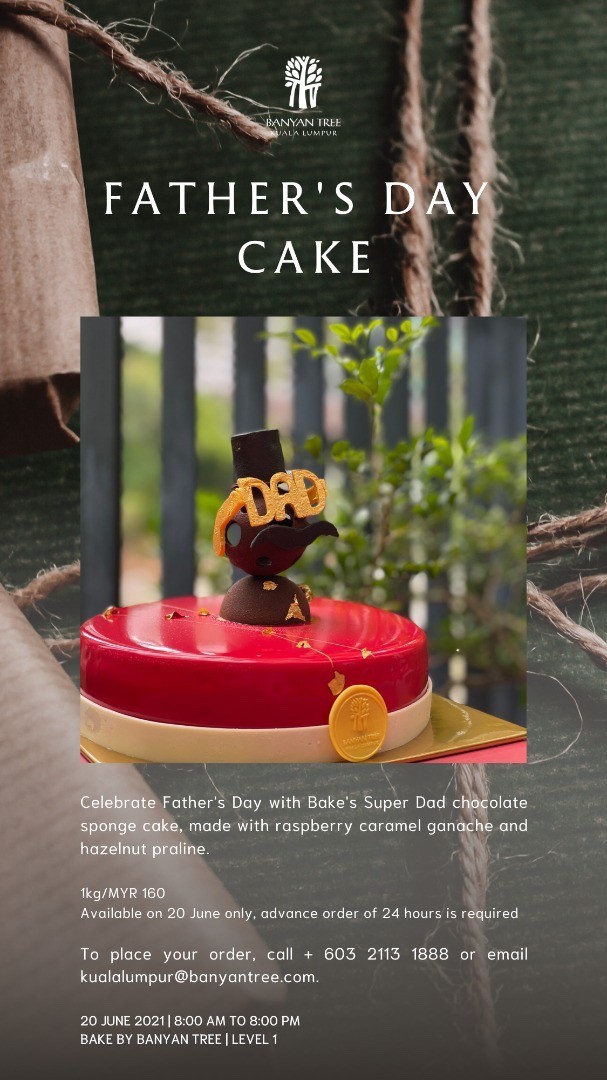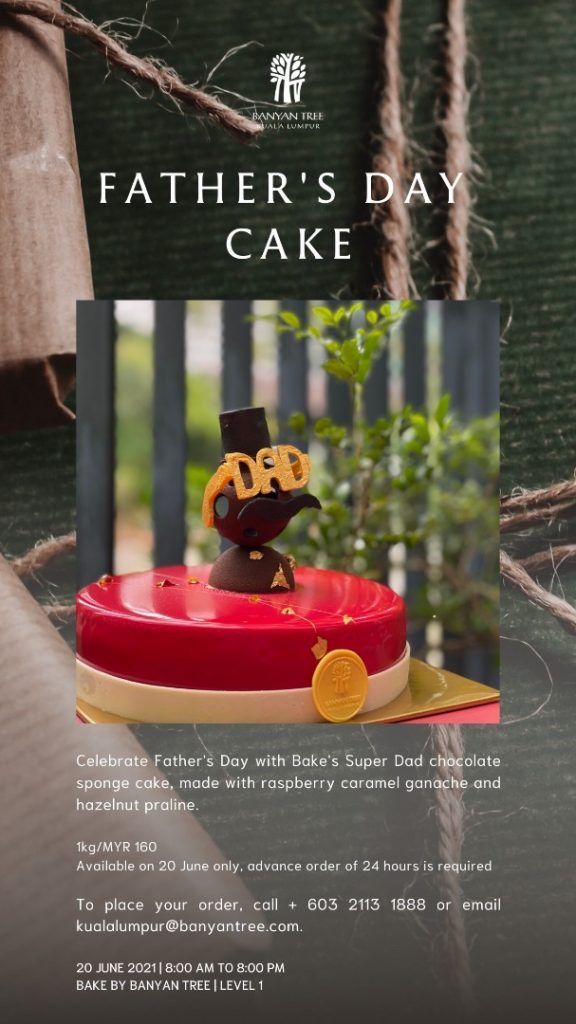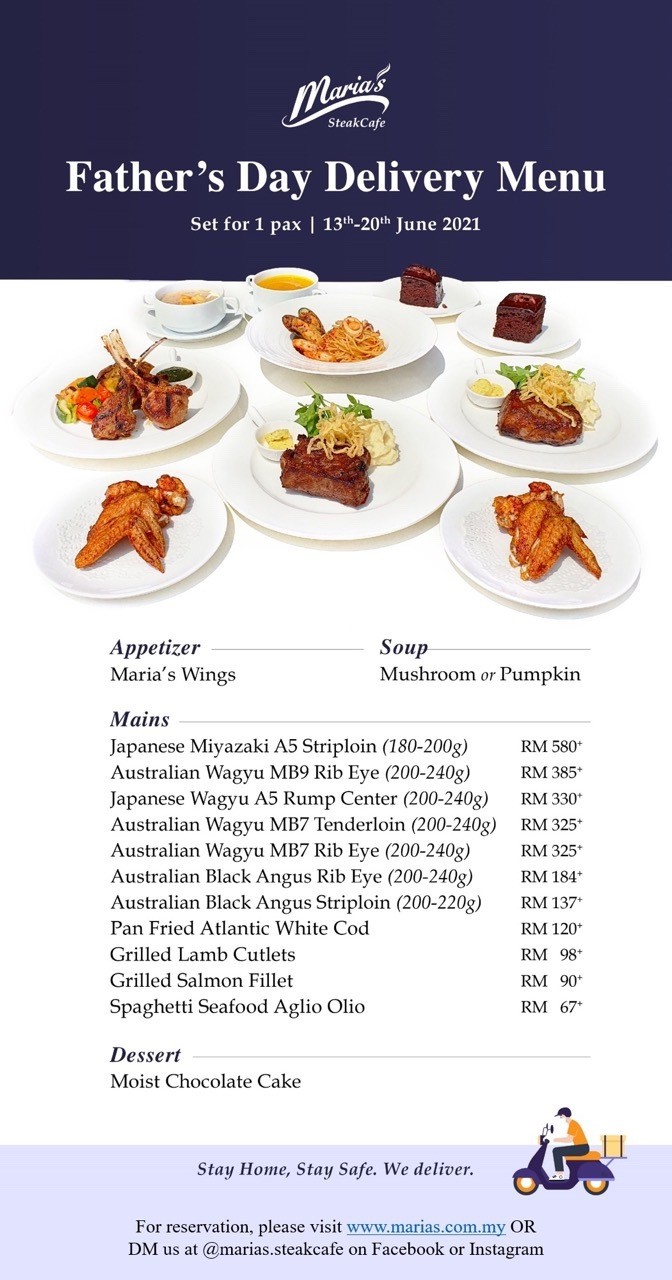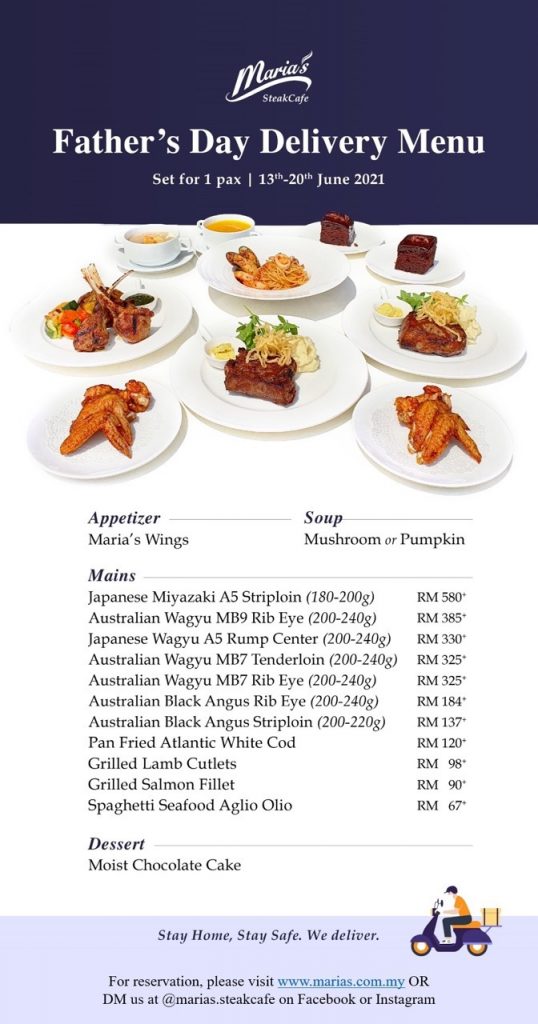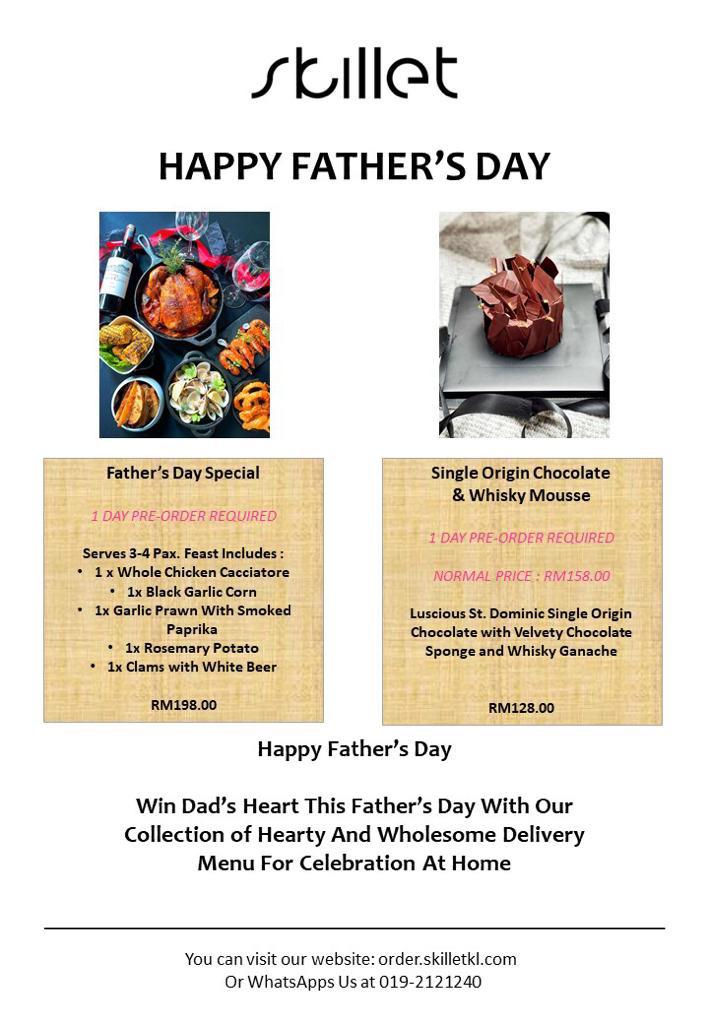 How will you celebrate this year? Do you have any traditions for pampering your dad and making him feel special?
Find more delivery options in KL here and stay up-to-date with the latest gourmet and travel recommendations for Malaysia here and here.