Hey Peach KL – Vegan Restaurant REXKL
Monica Tindall
Fun, fresh and flirty, Hey Peach in REXKL is a vegan restaurant making fruit the star of the show. Building from sister restaurant Parklife – a concept known for fresh and healthy recipes made with whole foods – the team crafted Hey Peach as a tasty and pocket-friendly 100% plant-based alternative.
It's immediately apparent that they're out to capture a hip audience with their Insta-friendly creations. Even in their delivery menu, the recipes look good on camera.
Hey Peach KL Menu
Fruit Rolls
The menu claims that "soft hands and tender touches are needed to roll these eye-catching" Rainbow Fruit Rolls (RM 20, 3 pieces – header photo). Delicately thin sheets of Vietnamese rice paper are stuffed with cucumber, carrot and the fruit of your choice (here we have mango, kiwi and strawberry). Garnished with black and white sesame seeds and tasty dipping sauce, they are incredibly refreshing bites.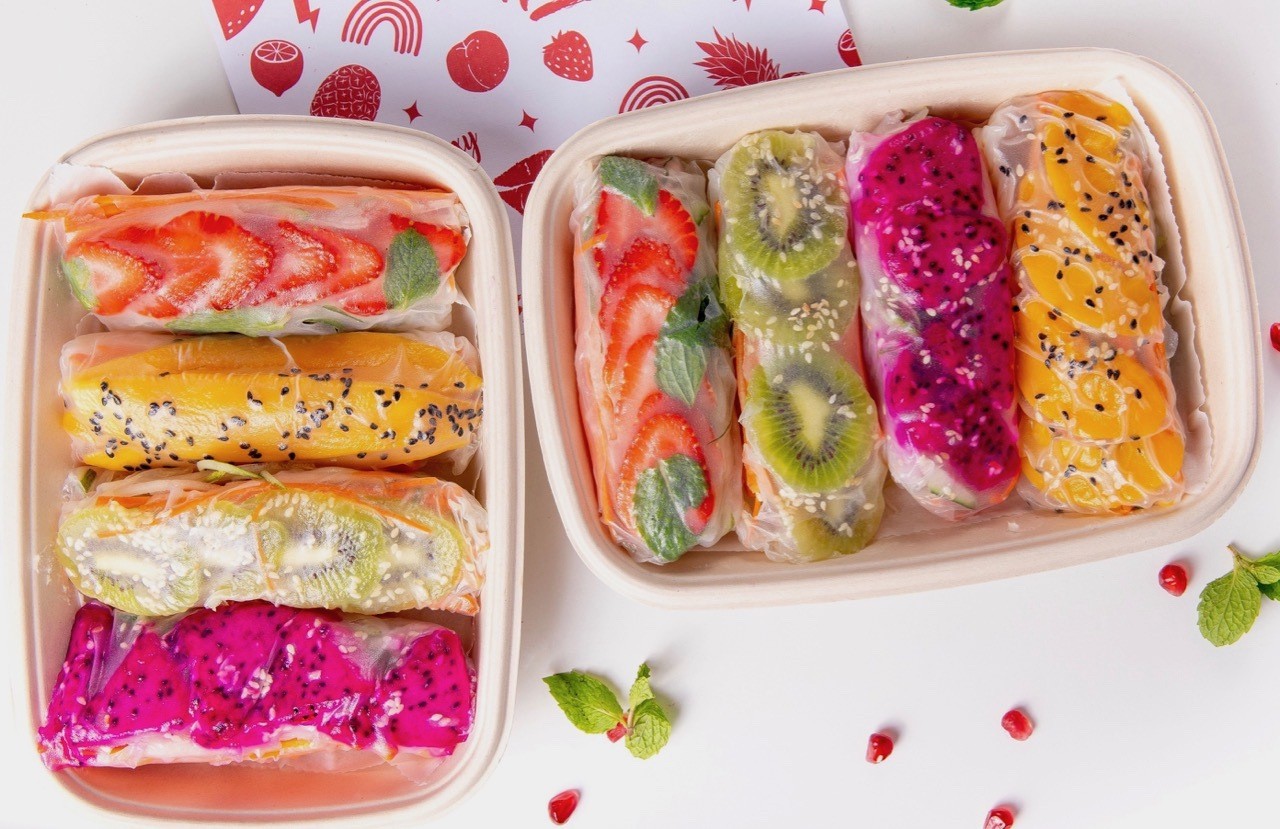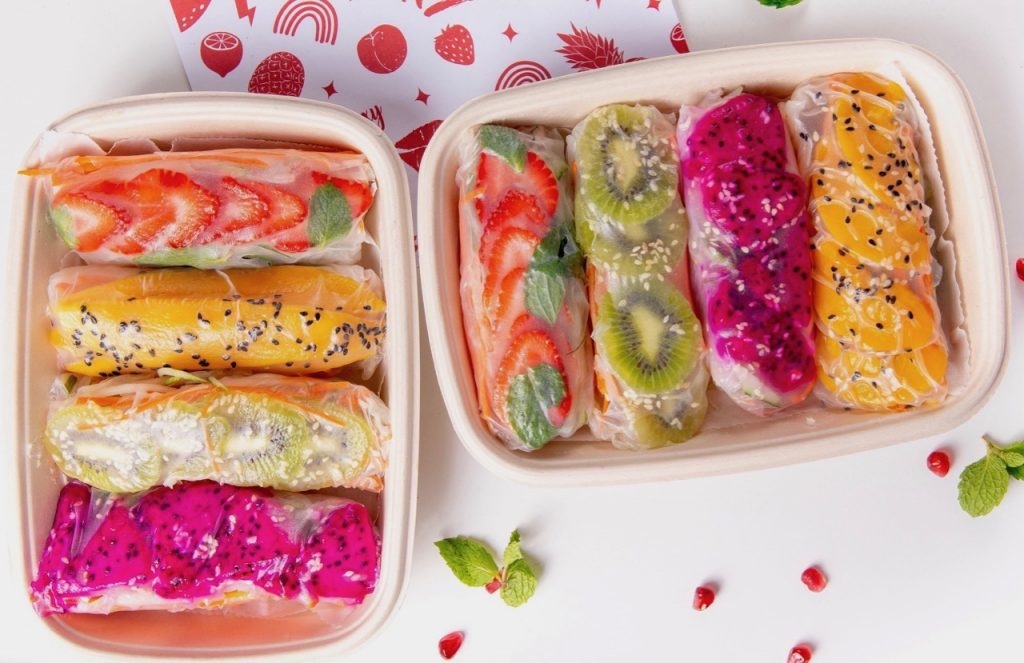 WTFruit Toast
Get your cameras ready for Hey Peach's 3D toasts. A mountain of fruit stands atop toasted sourdough with a sprinkling of desiccated coconut, chia seeds, pumpkin seeds, pistachio and dried cranberries. Today we have the Fruity Nutty Toast (RM 20) version, which piles mango, blueberry, red apple and peanut butter across the bread.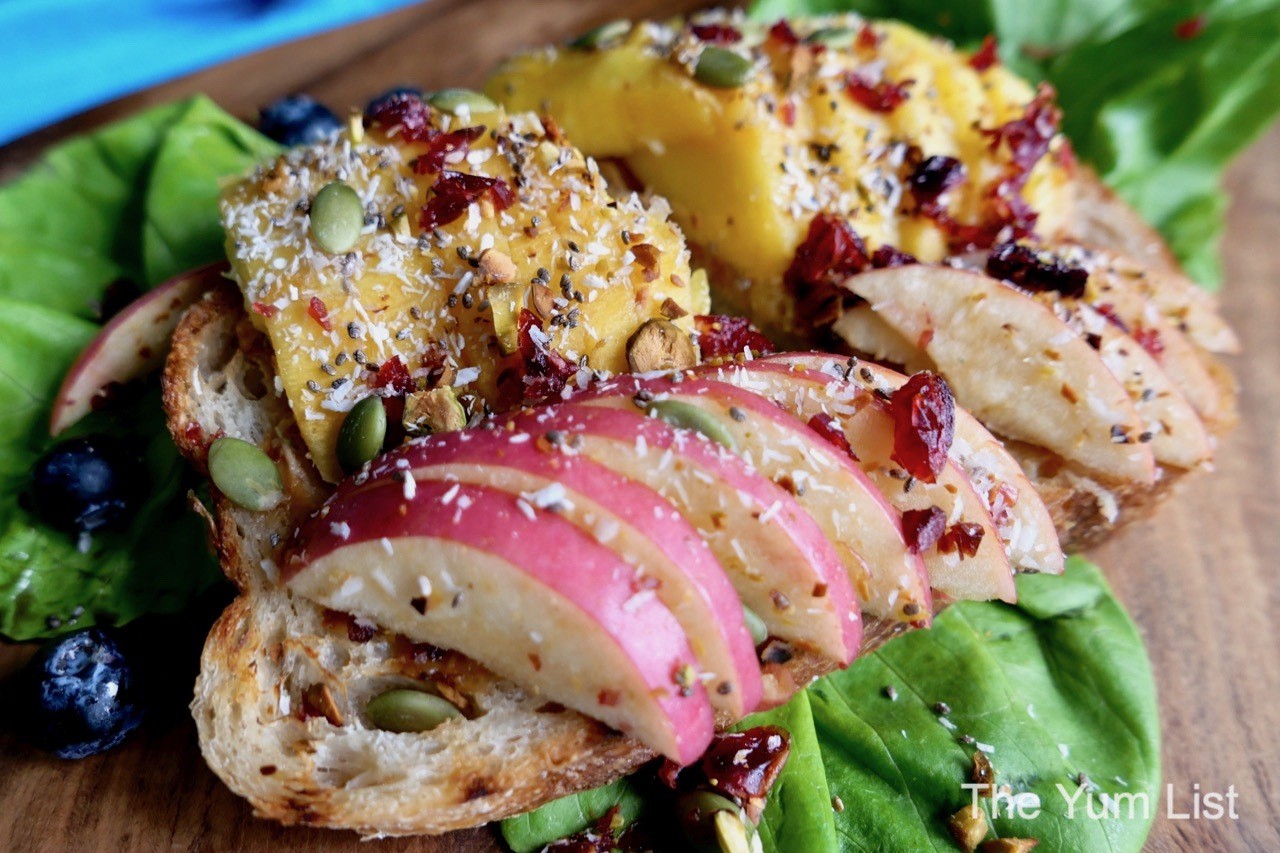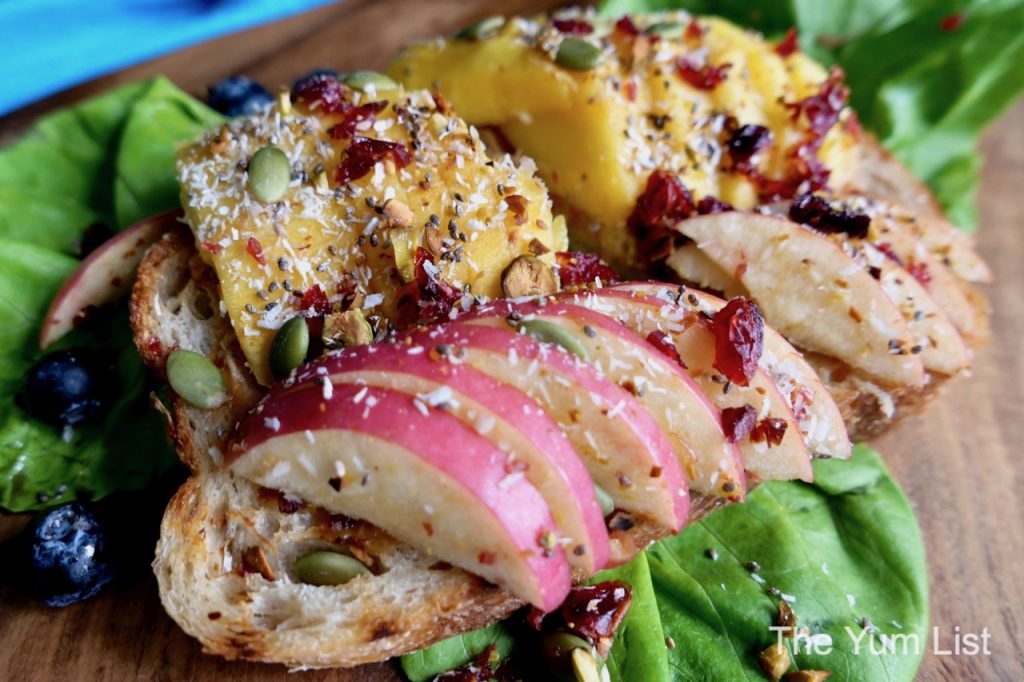 Sinful Cravings
Items from the Sinful Cravings section of the menu are said to be HOT on the outside and JUICY on the inside. Here, in the Party of Five (RM 20), we have fried broccoli, zucchini, pineapple, orange and red apple with avocado tahini sauce. They're a little indulgence being deep-fried, but with the ingredients all fruit and veg, there's not too much to feel guilty about.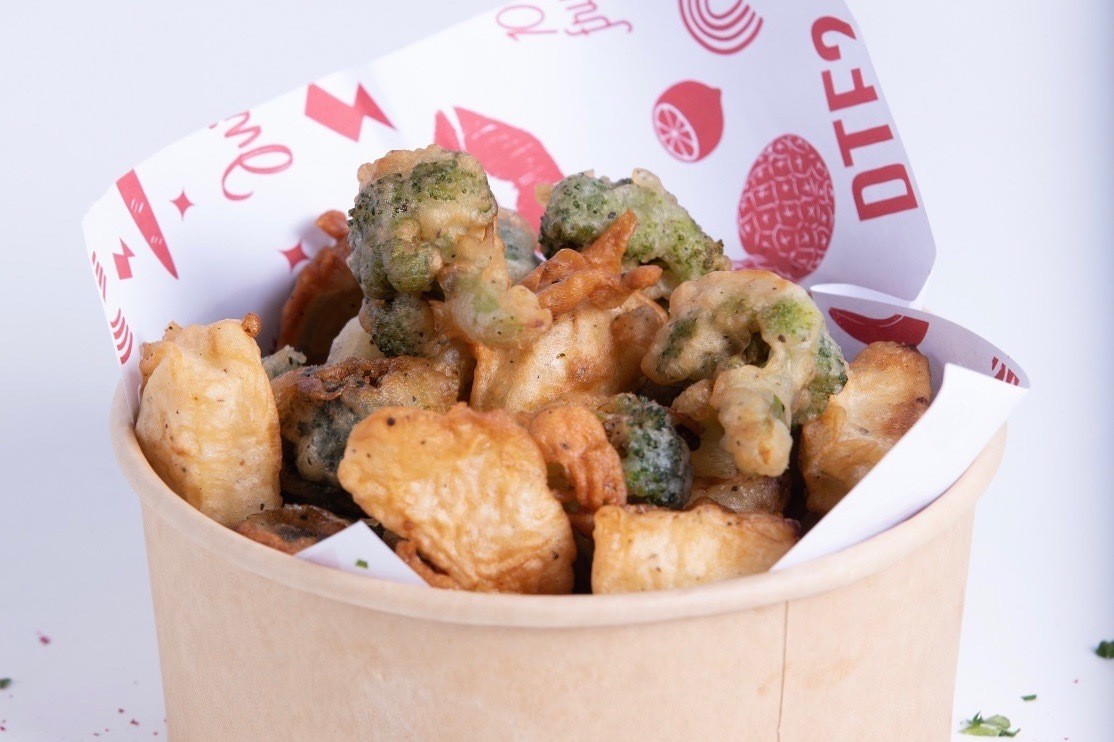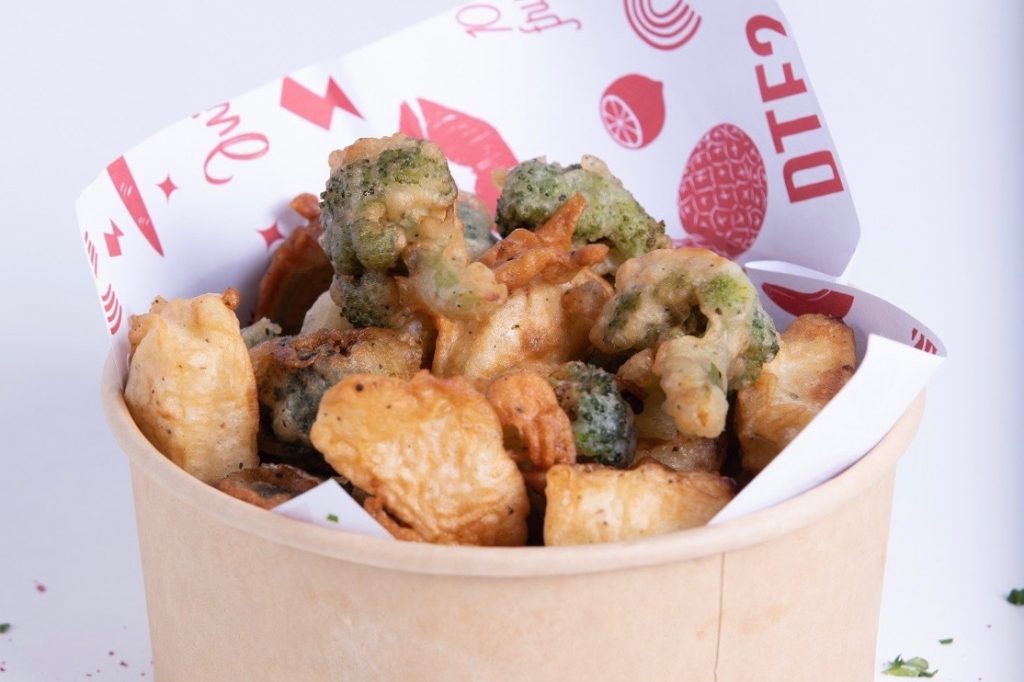 Hey Peach KL – DTFruit Bowl
Anyone Down to Fruit? If not, you're sure to be once you get a forkful of the Rich Peach Bowl (RM 20). It's a vibrant assortment of quinoa, red and orange sweet potato, chickpeas, some lettuce leaves, pomegranate and tempeh topped with slices of peach.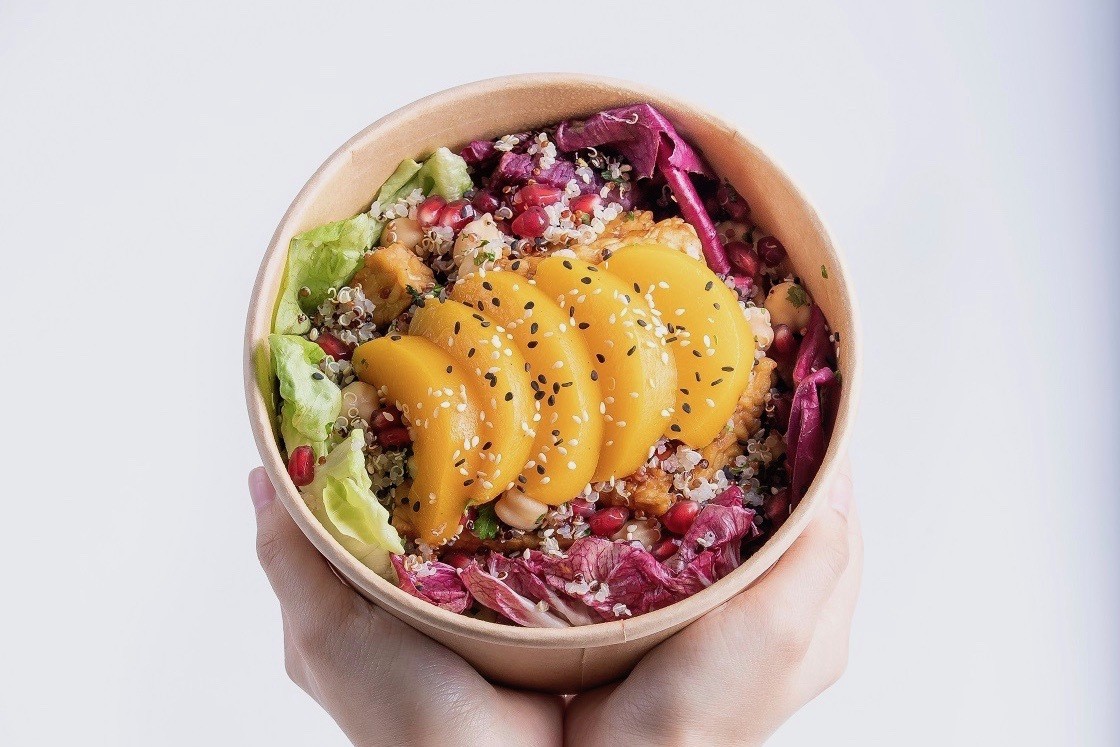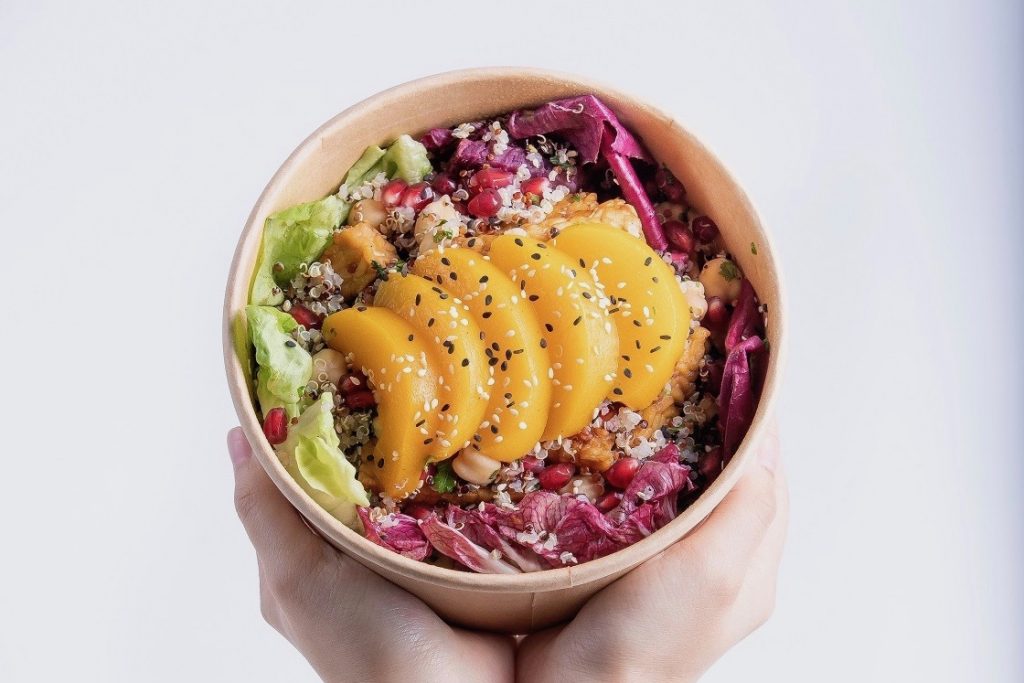 Chia Seed Pudding
For something quick, light and tasty, the Green Minty (RM 13) is an excellent choice. The chia seed pudding is soaked in coconut milk and naturally sweetened with fresh kiwi, mango and mint juice.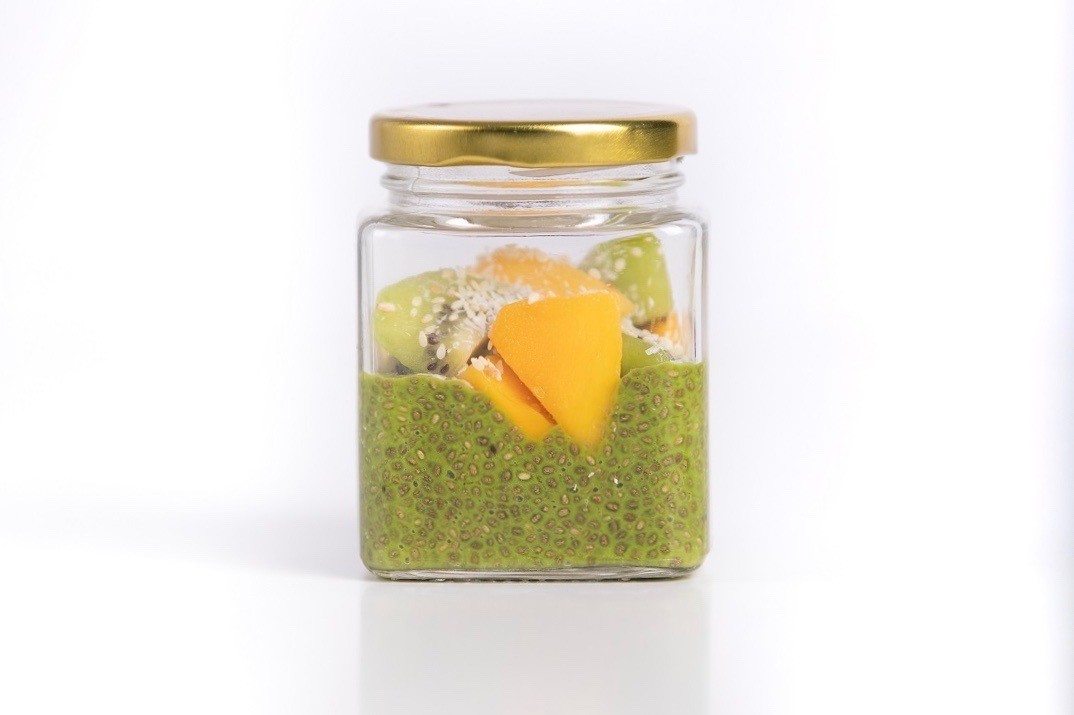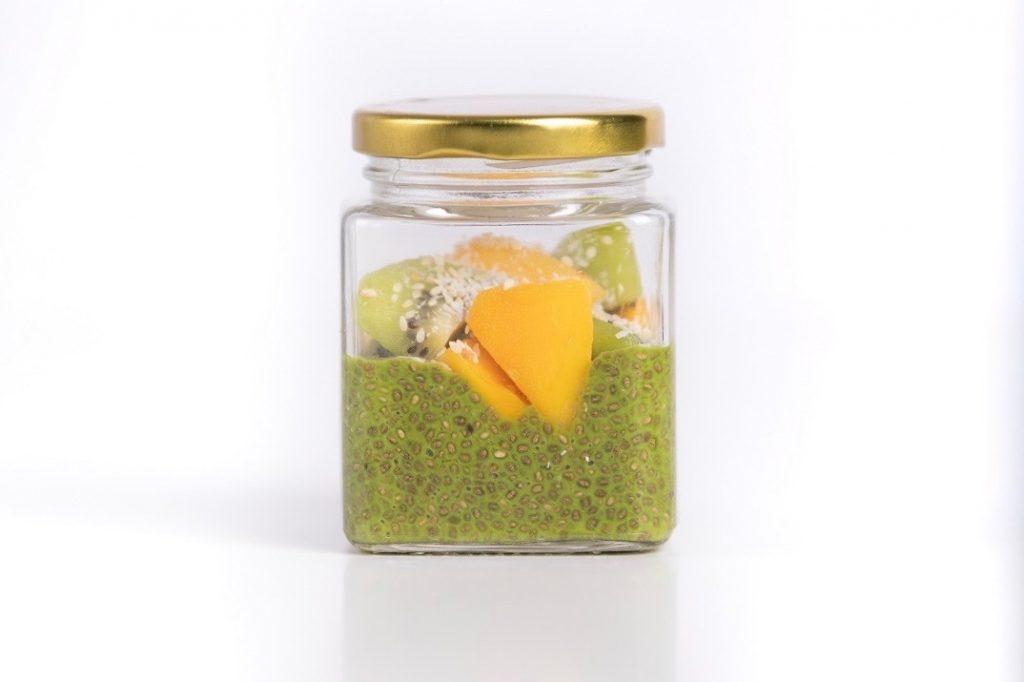 Smooshie Smoothies
The Kiss of Love (RM 15, 500ml) is the perfect smoothie for those who shy away from drinks that are too sweet. The base of orange is spiced up with turmeric, dried cranberries, peach, ginger and blended together with almond milk.
Dessert
Finally, vegans can have their cake and eat it too with the Vegan Pistachio Cake (RM 13). This moist, dense recipe is the size of a large cupcake and would go wonderfully with a hot cup of tea.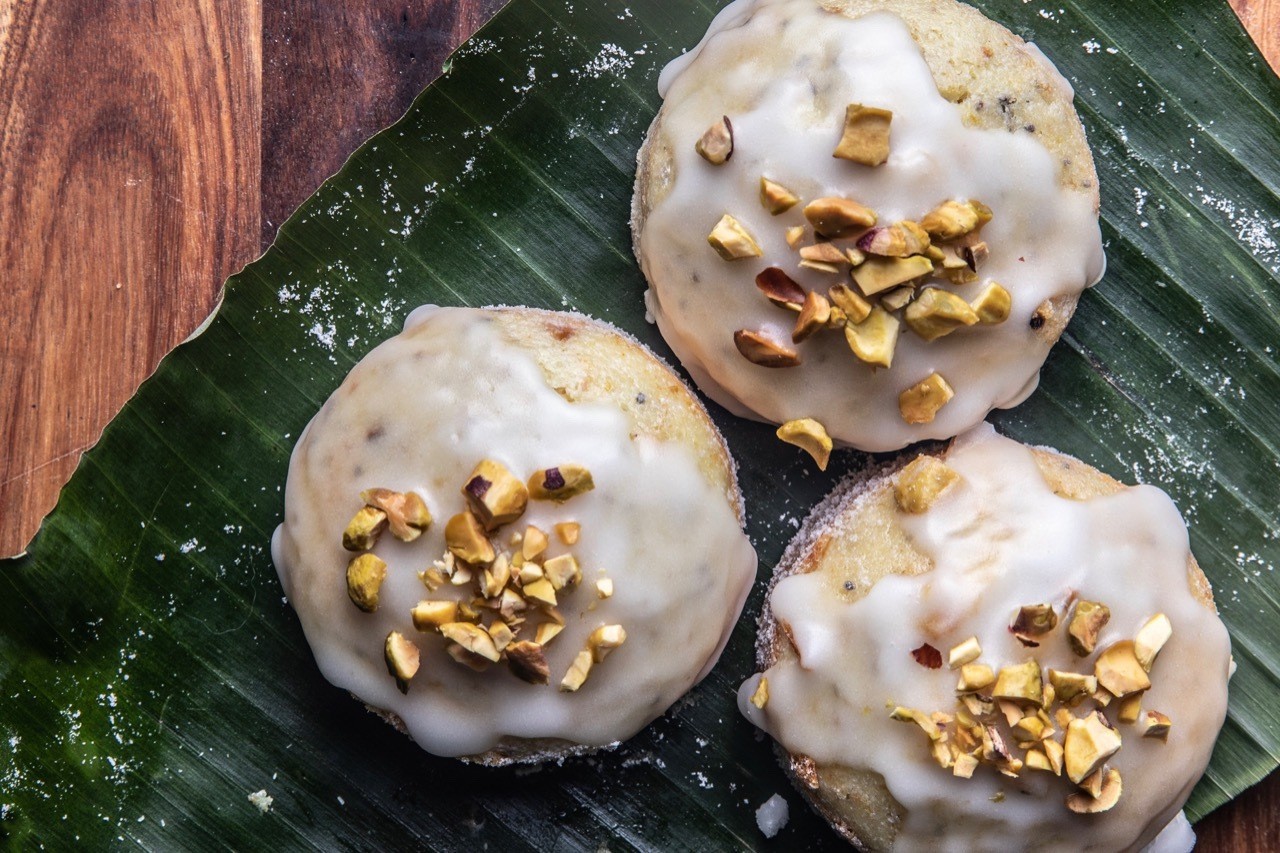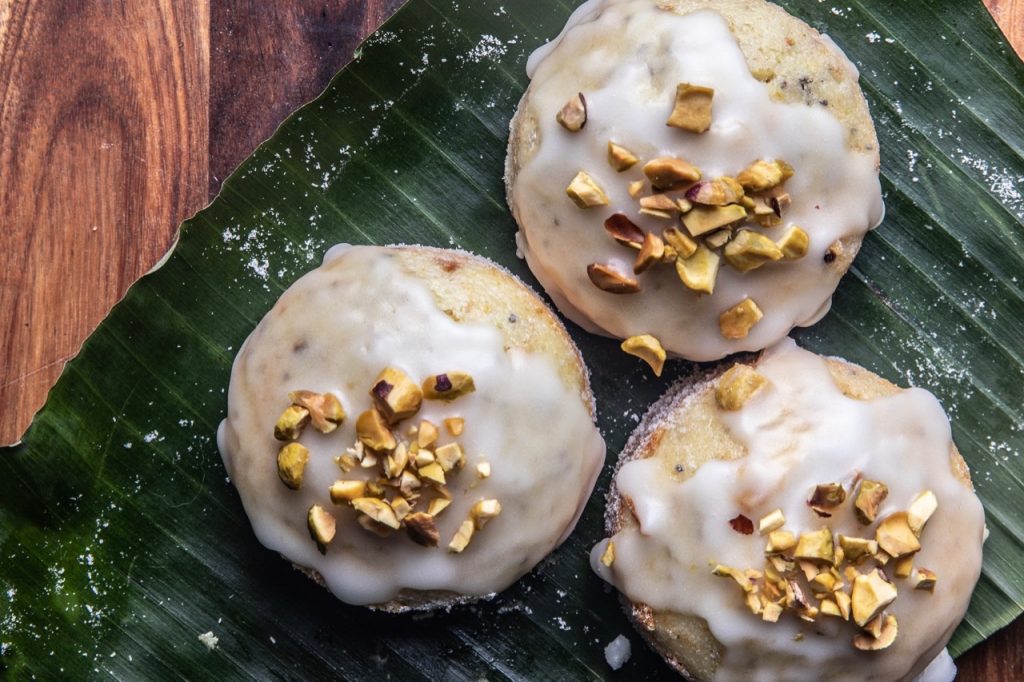 Hey Peach KL – How to Order
Hey Peach at REXKL is open daily from 10 am until 8 pm. Place your orders here.
More vegetarian and vegan restaurants in KL here and stay up-to-date with the latest gourmet and travel recommendations for Malaysia here and here.