Chunky Monkeys Keto Meals Delivery KL
Monica Tindall
Chunky Monkeys launched in 2019 as a ketogenic meal-prep delivery service. Running from the founders' home kitchen, they have now expanded into catering for keto dieters and low-carb dieters in general. Their product range has become more comprehensive with the addition of desserts, raw meat and dry ingredients that are sugar-free and low carb to their ready-to-heat frozen food. Vegans can look forward to future recipes catering to meat-free preferences as well.
The team at Chunky Monkeys hopes to become a trusted healthy food purveyor in Malaysia. They want to provide low-carb and sugar-free food options at affordable prices (between RM 20.90 and 28.90) for the general public. Many of their recipes are also gluten-free and organic.
We try a good selection of ready-to-heat keto and low-carb meals from across their menu. Everything is delicious – fat is full of flavour – and keeps us satiated for hours.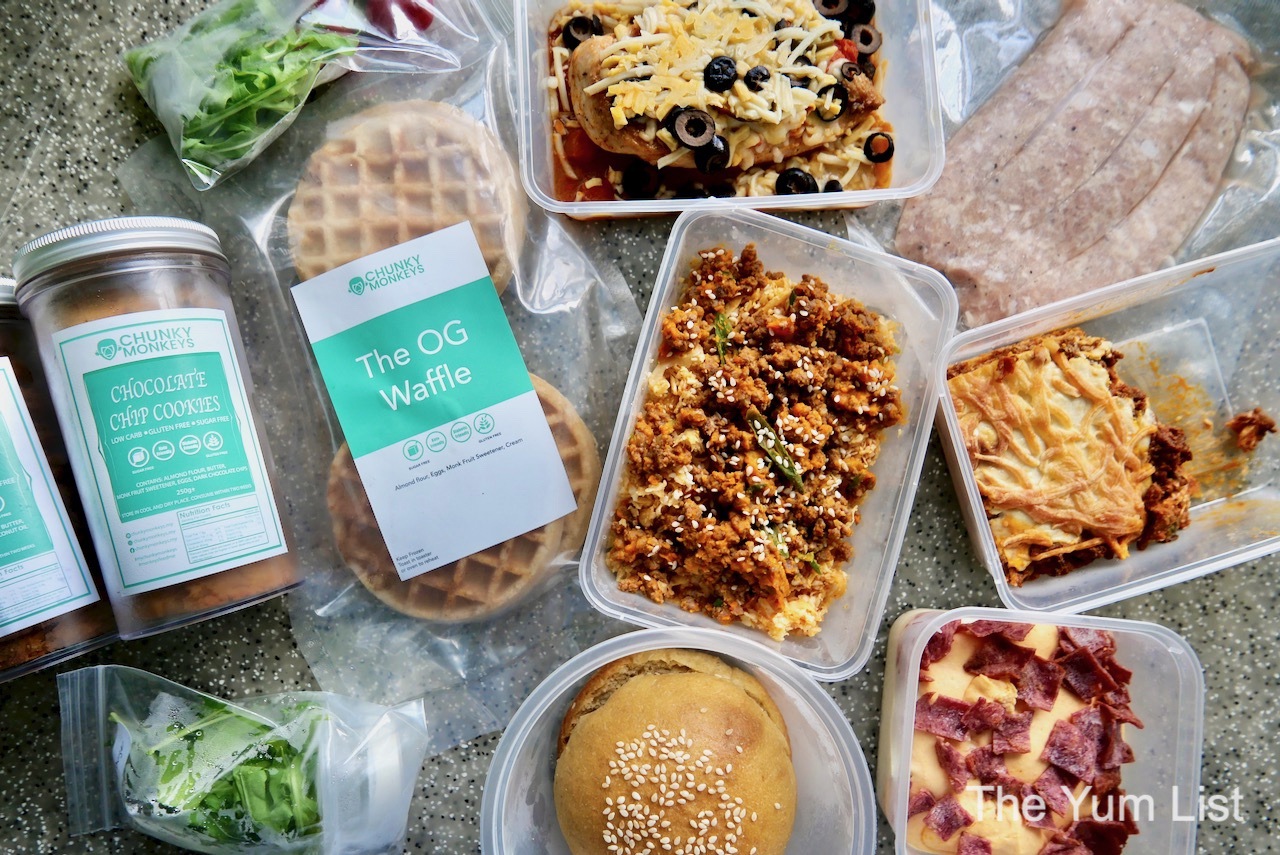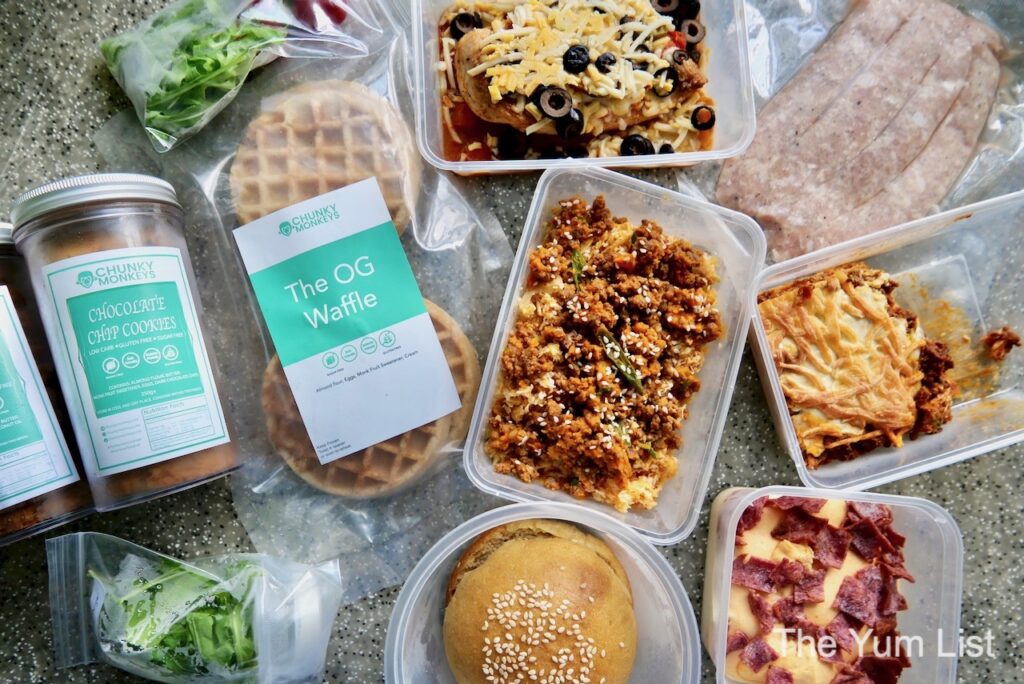 Chunky Monkeys Low-carb Keto-friendly Menu
Lasagna comes with layers of beef, lasagne sheets, and coconut flour-based bechamel sauce. The "pasta" sheets are house-made from fathead dough, primarily mozzarella, cream cheese, egg, and almond flour. Topped with mozzarella, it can be heated in the microwave. Still, we recommend the oven for the ultimate melted cheese experience.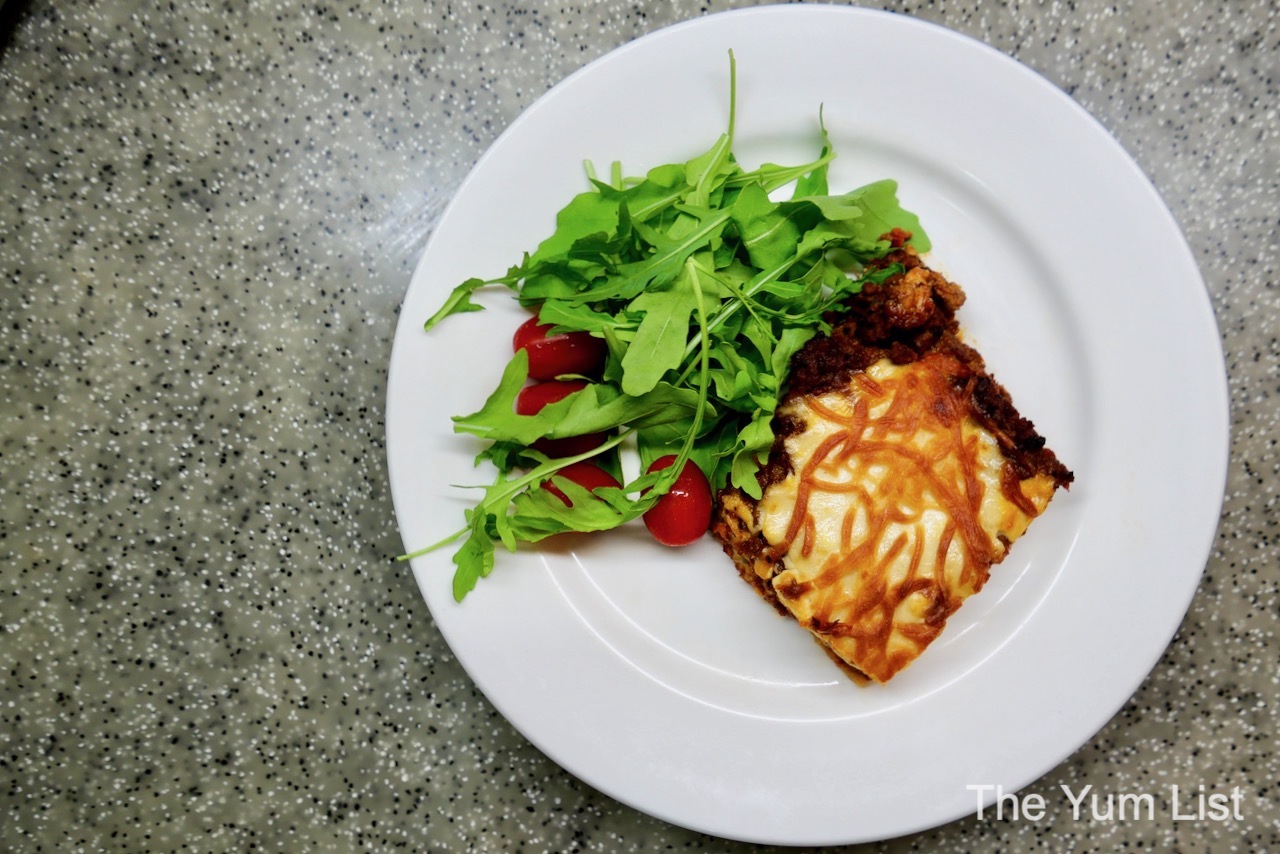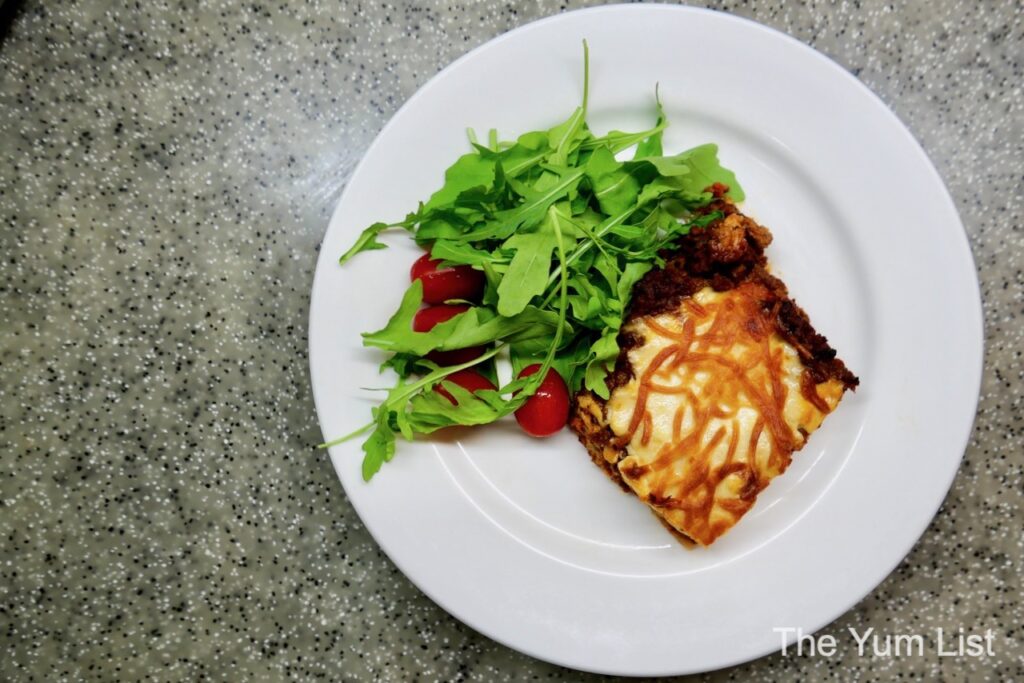 The Baked Salsa Chicken turns out to be my favourite. Chicken breast is coated in a house-made salsa sauce with plentiful olives and a cheddar and mozzarella cheese topping. Again, this one is best readied in the oven to maximize the cheesiness of the recipe.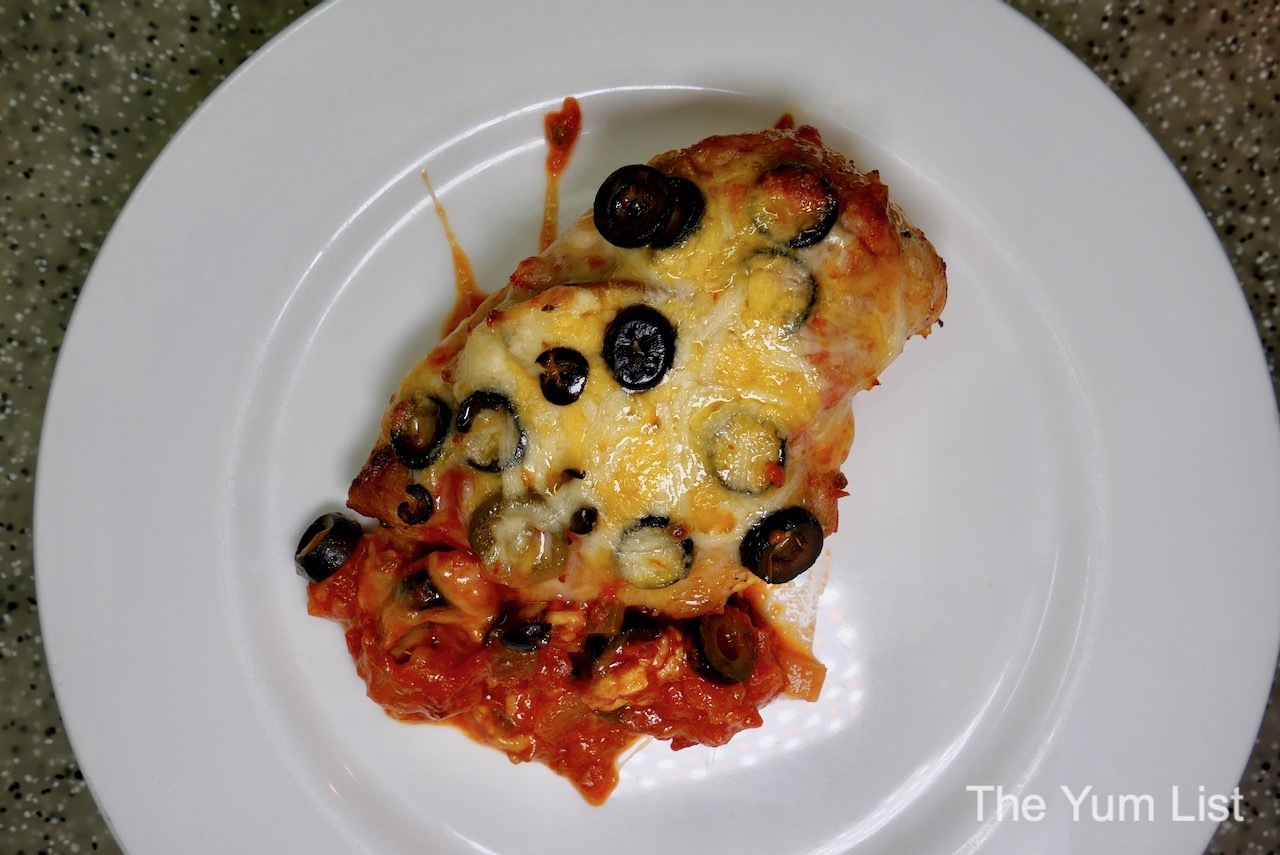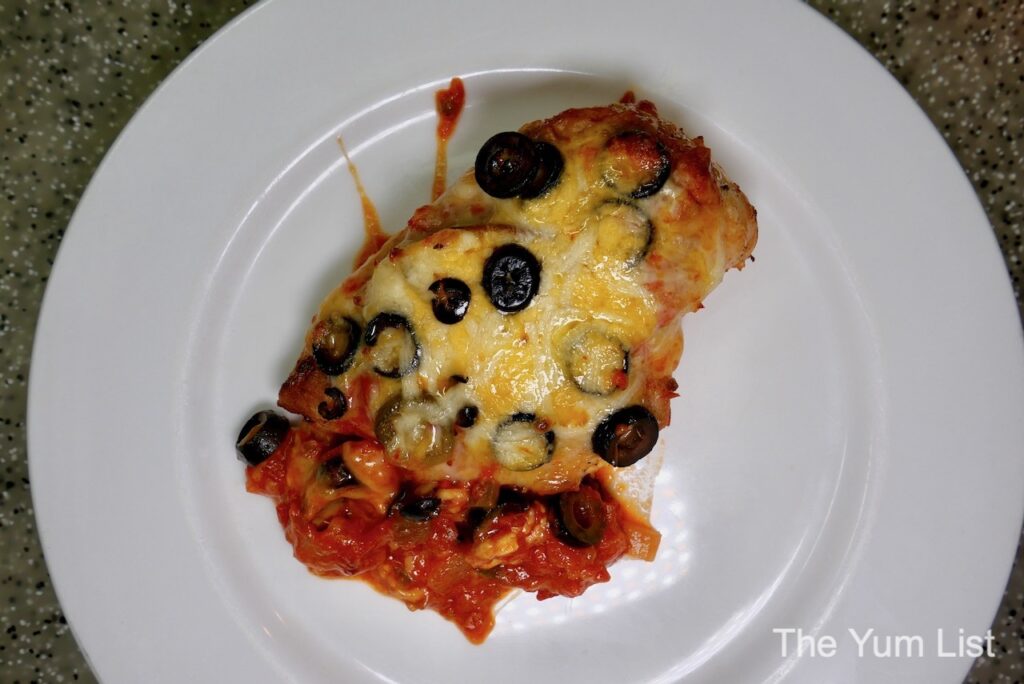 The Blu Lamb Burger is a petite but flavour-packed mouthful. A fat, juicy lamb burger patty and an abundance of caramelized onions are sandwiched between Chunky Monkey's low-carb burger buns. A blue cheese dressing and fresh rocket are packed separately, allowing you to add them after you've warmed the burger. This is super.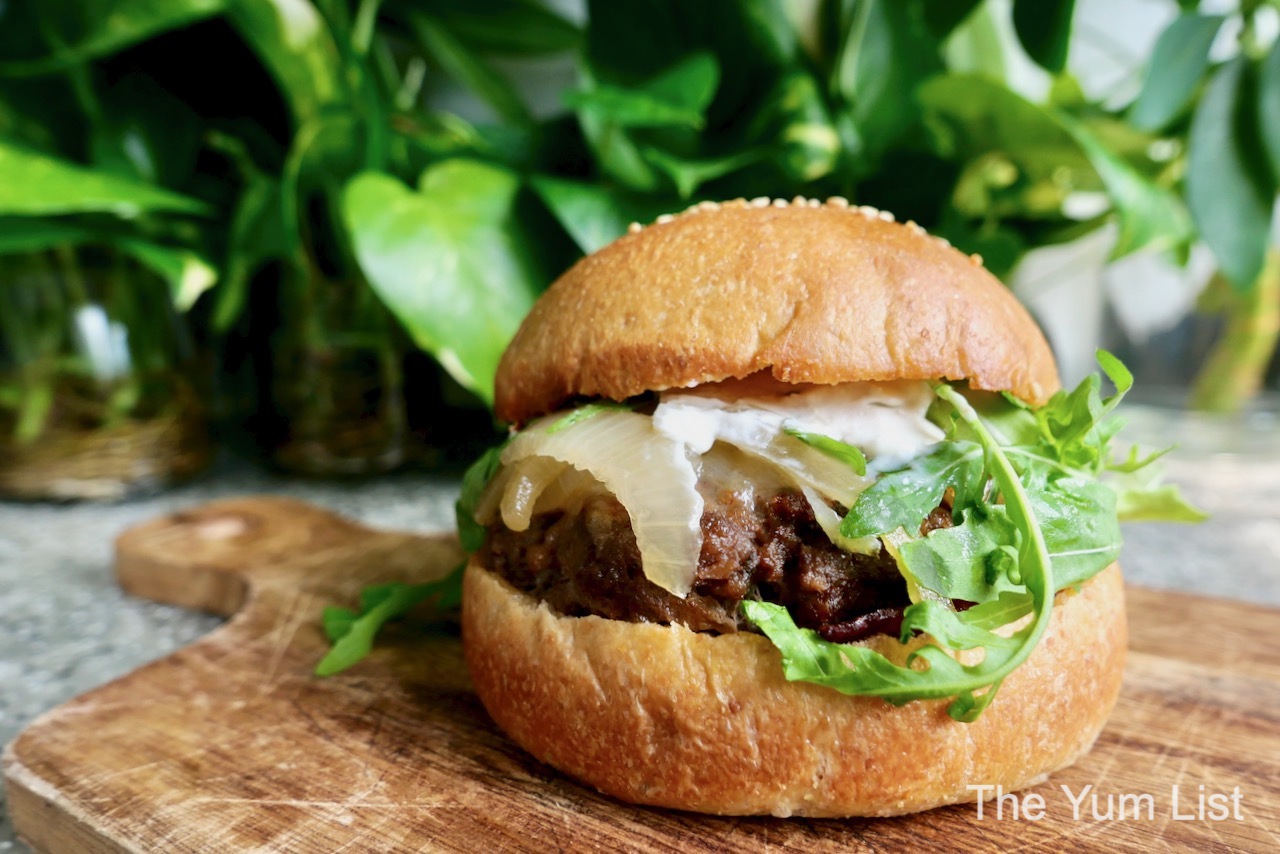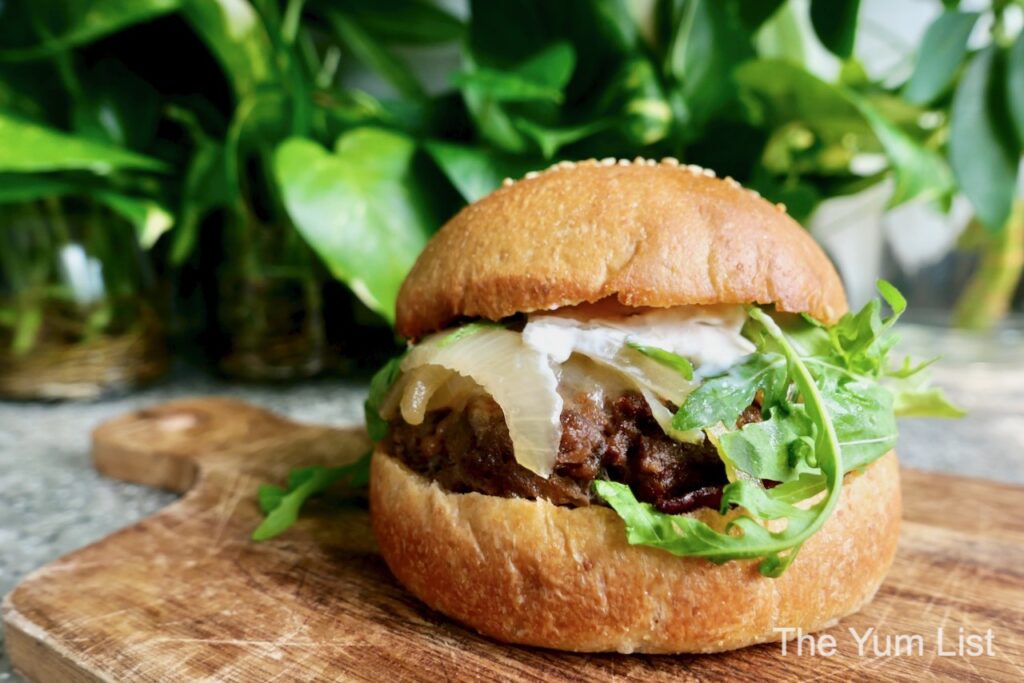 I am a big fan of cauliflower rice, so it's no surprise I picked it from this menu. The Korean Beef Bowl is based on stir-fried cauli kimchi rice and topped with gochujang minced beef. It's just as tasty as it sounds.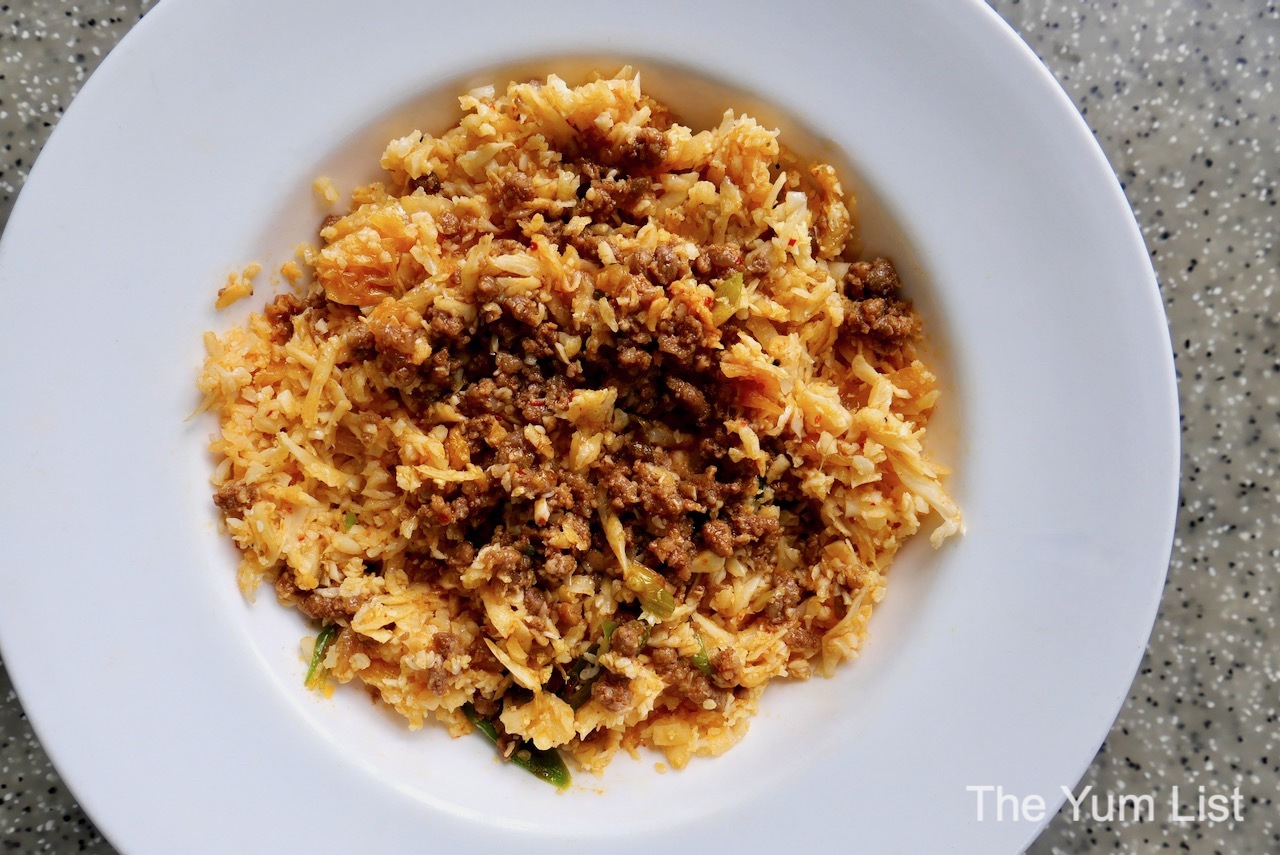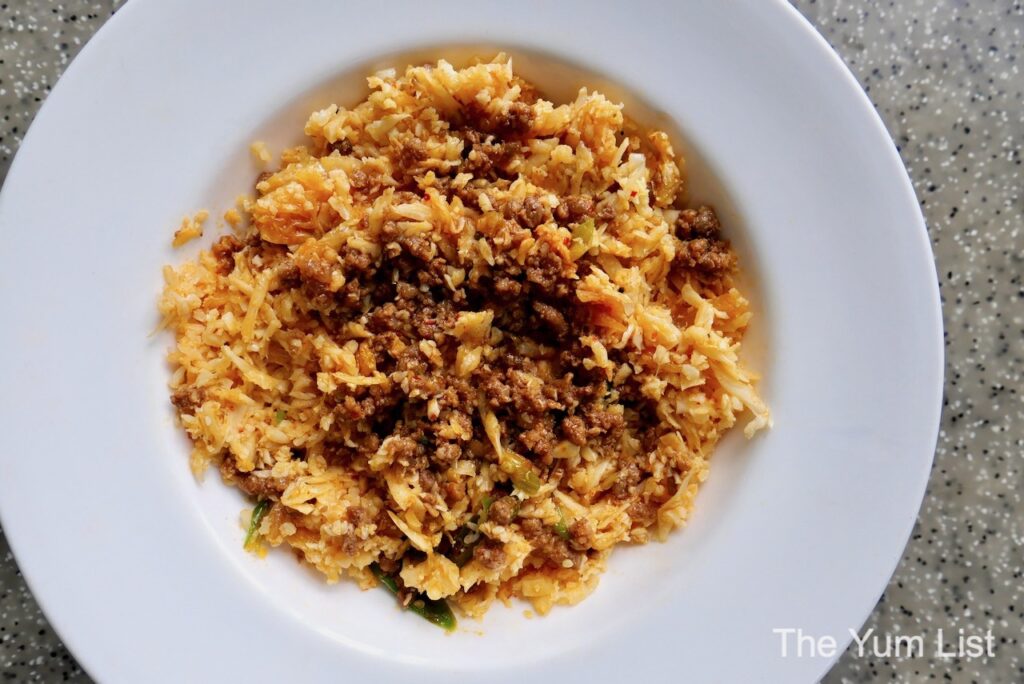 Lastly, we combine the Loaded Caulimash and Chicken Sausages for the mains to make a hearty meal. I mistake the mashed cauliflower at first for mashed potatoes as the consistency is smooth, dense and creamy. They're topped with cheese sauce and beef bacon, ensuring not a tastebud goes unsatisfied. The sausages are an excellent match. Chicken seasoned with salt, pepper and garlic is enclosed in sheep casing. These bangers are made to order with no preservatives. They are Chunky Monkeys best-sellers for good reason.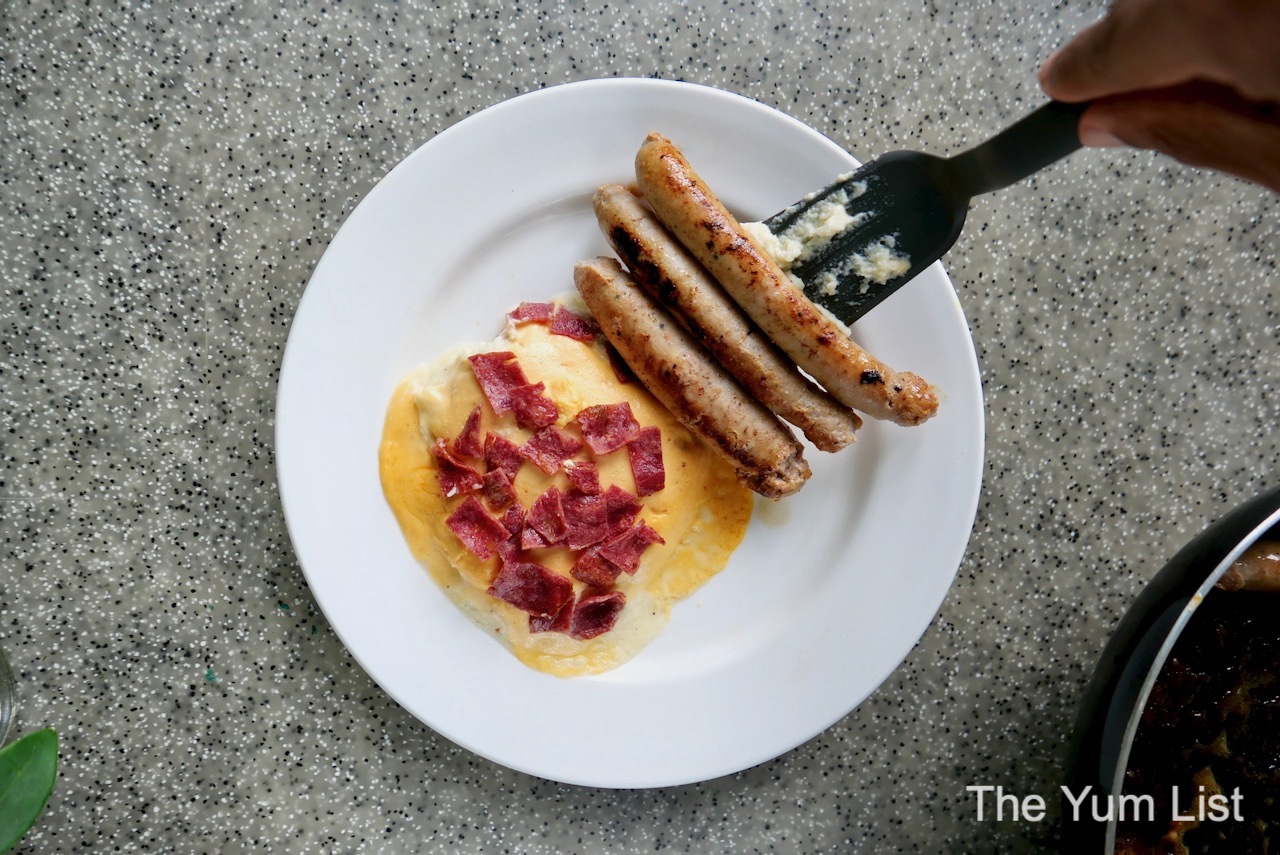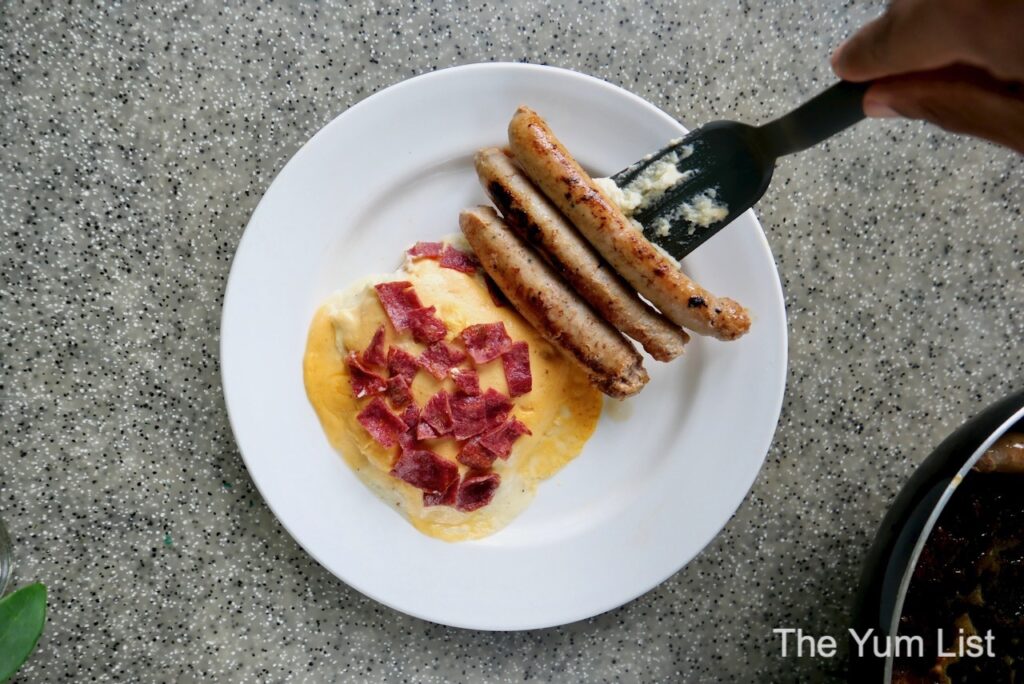 Low Carb Sweets KL
We could be perfectly satisfied with the savoury dishes alone. Still, the team at Chunky Monkeys do have a decent selection of goodies to satisfy a sweet tooth. OG Waffles, made on almond flour, are a tasty choice for breakfast or a snack. And, two cookie varieties – Chocolate Chip and Peanut Butter – are also based on almond flour and sugar-free. As they're a little softer than regular cookies, I recommend keeping them in the freezer for a firmer bite.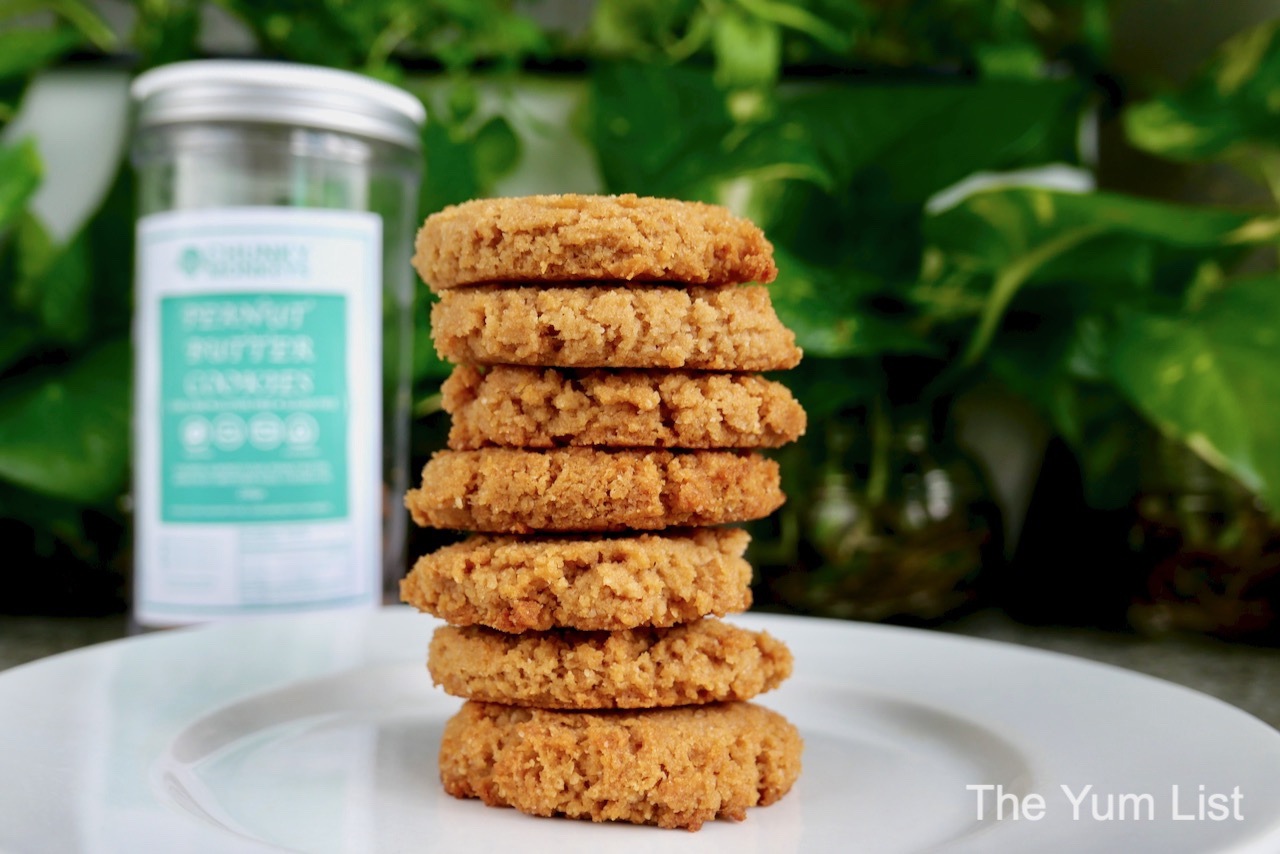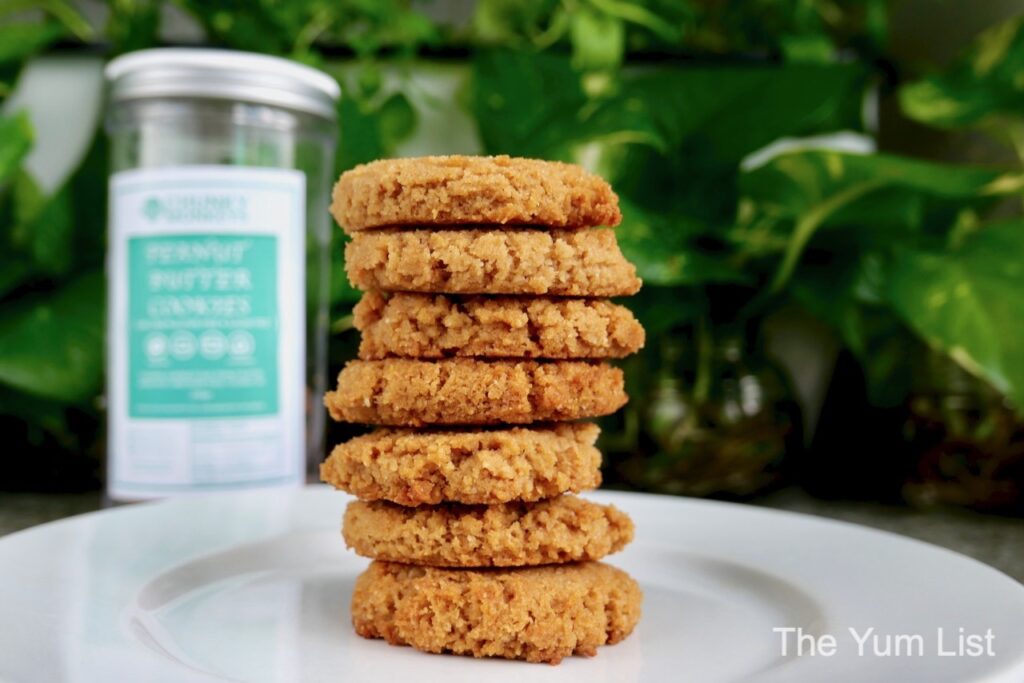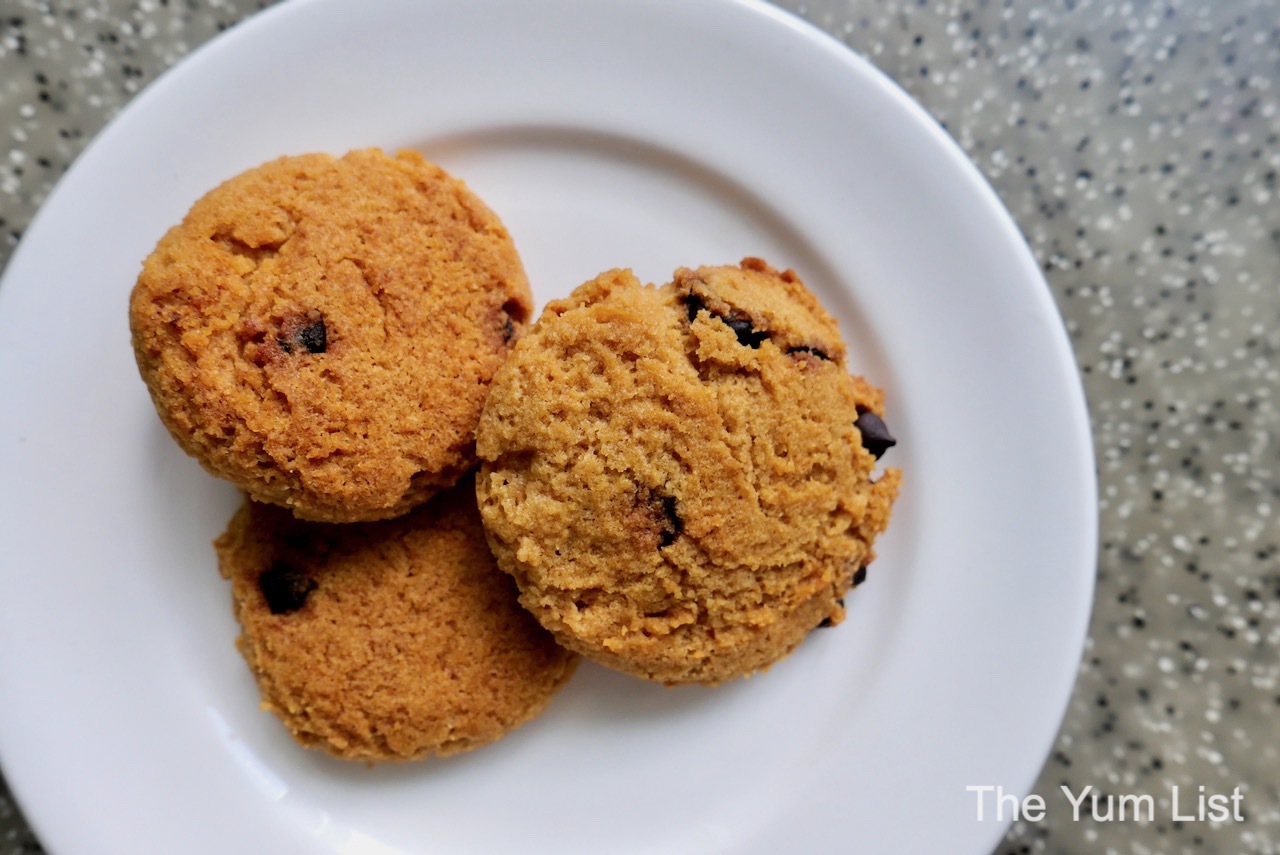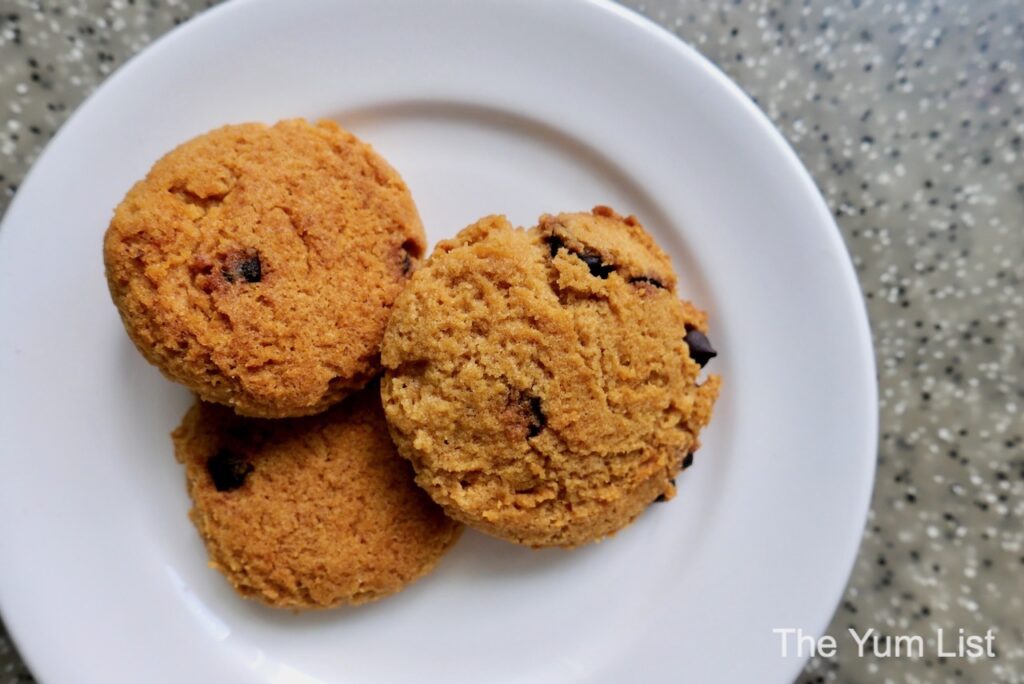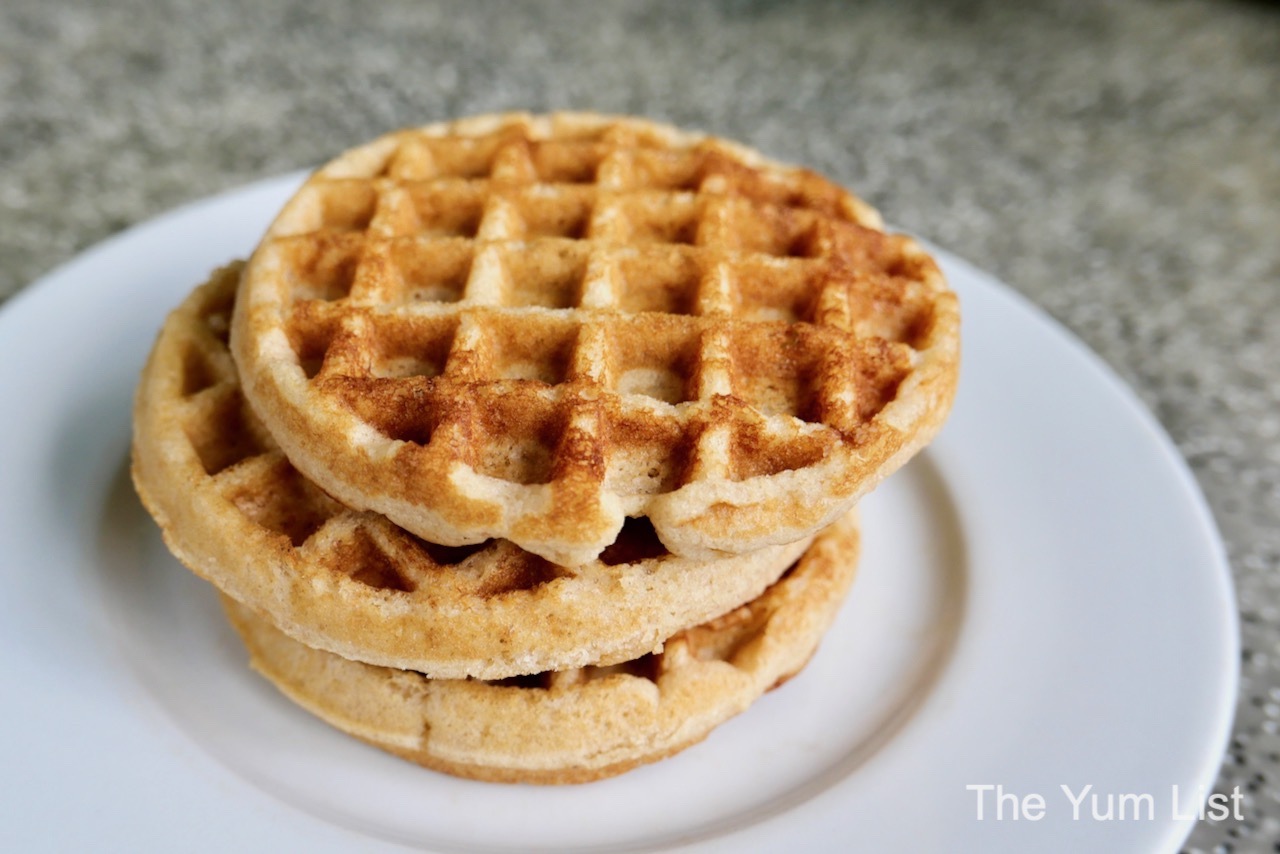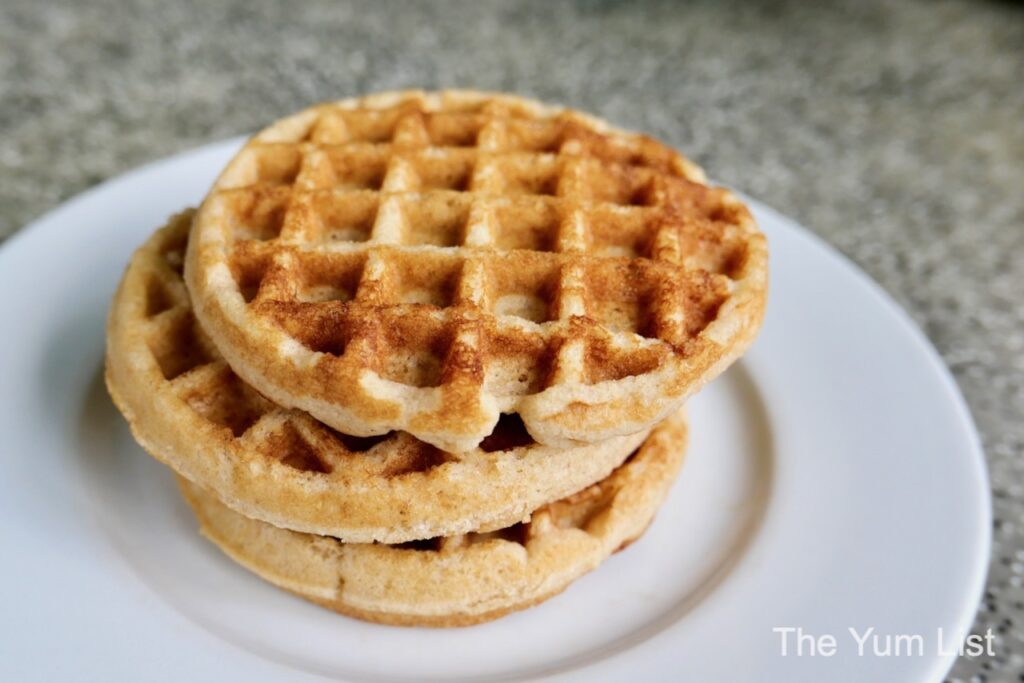 How To Order from Chunky Monkeys
Currently, customers can order through Chunky Monkey's website Monday to Thursday for Saturday and Monday deliveries. All meals are delivered frozen. The menu changes weekly, keeping things exciting, and some products are also available for purchase on Shopee.
Find more healthy food options in KL here and stay up-to-date with the latest gourmet and travel recommendations for Malaysia here and here.