ELLO! Pita KL
Monica Tindall
ELLO! Pita KL, the pandemic baby of Brick House Group and the little sister of @pokok.kl, has just launched. Serving pita pockets packed with wholesome ingredients on bread baked fresh daily, these handfuls make excellent light meals or filling snacks.
Ticking all of the boxes for convenience, freshness, health and a reasonable price, healthy pita pocket meals from ELLO! Pita KL are sure to please many. Additionally, pita sets include truffle fries and a choice of strawberry & mint or citrus-infused soda water, turning the simple offering into a complete meal.
ELLO! Pita KL Menu
For anyone trying ELLO! Pita KL, for the first time, The Classic (RM 10) is an excellent place to begin. Smoked turkey ham, scrambled egg and cheese are livened with fresh rocket leaves. At only RM 10, it's a risk-free place to start your investment.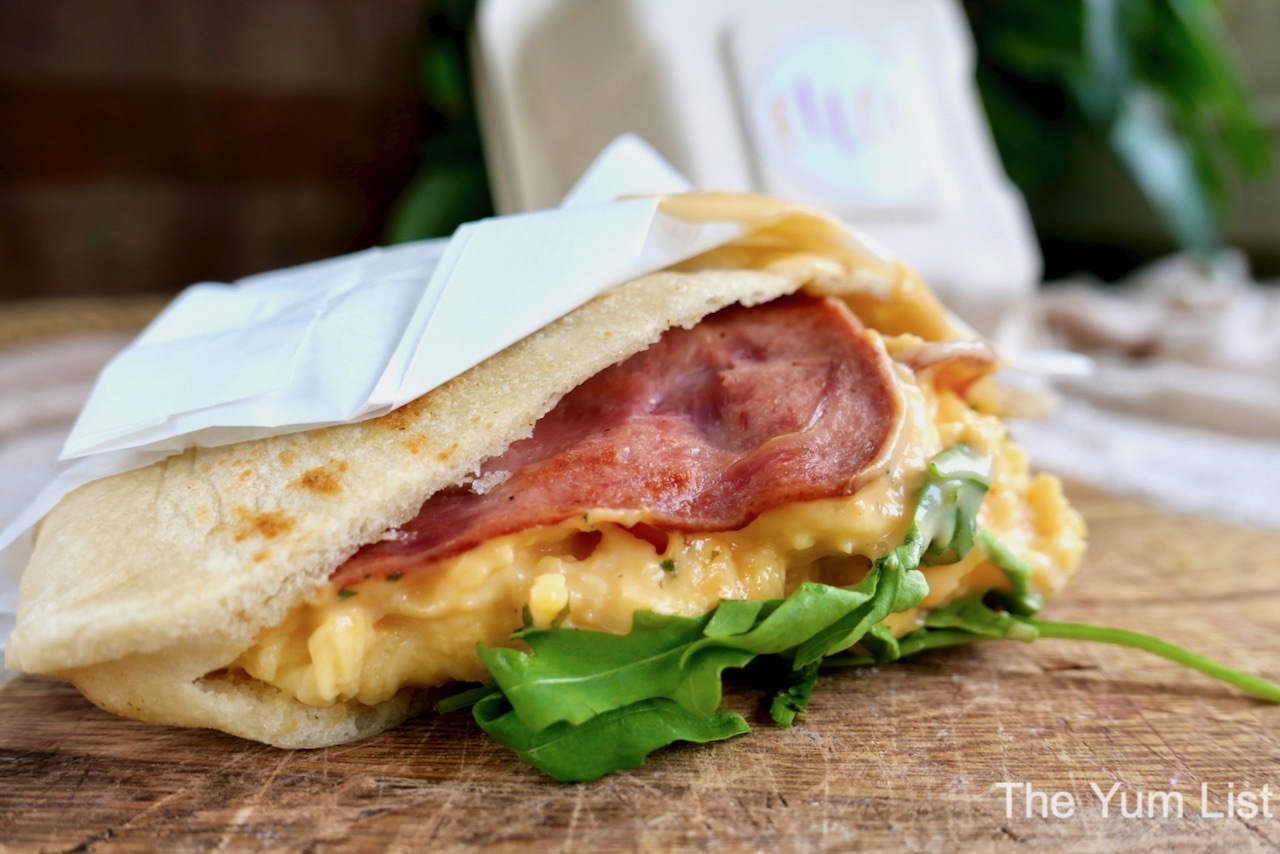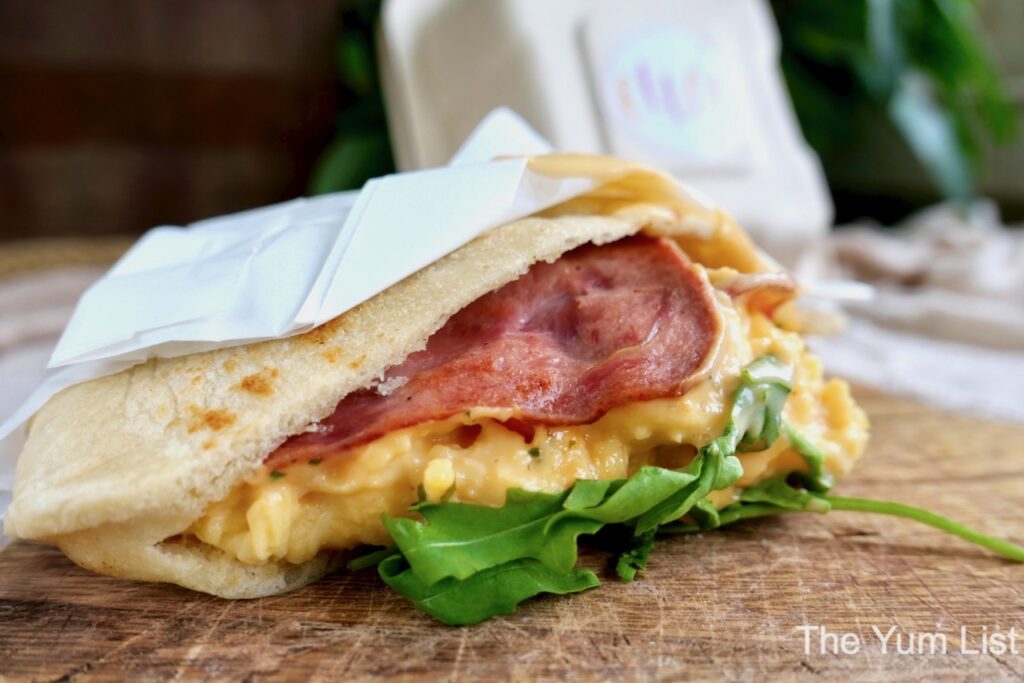 The Avo Chick (RM 15) is stuffed with slices of chicken breast, sliced hard-boiled egg, avocado, greens and tomatoes. Tomato sauce, spicy hummus and garlic aioli give a tasty boost.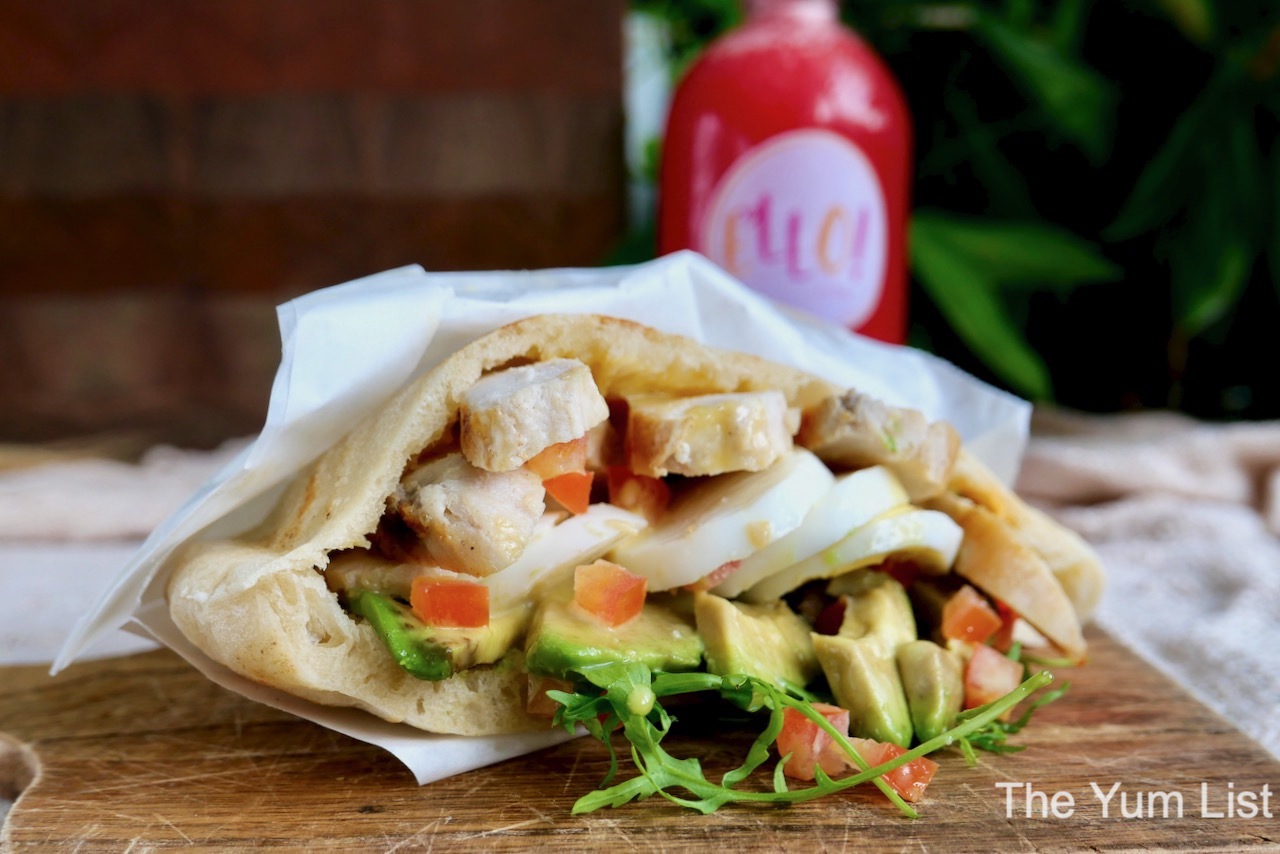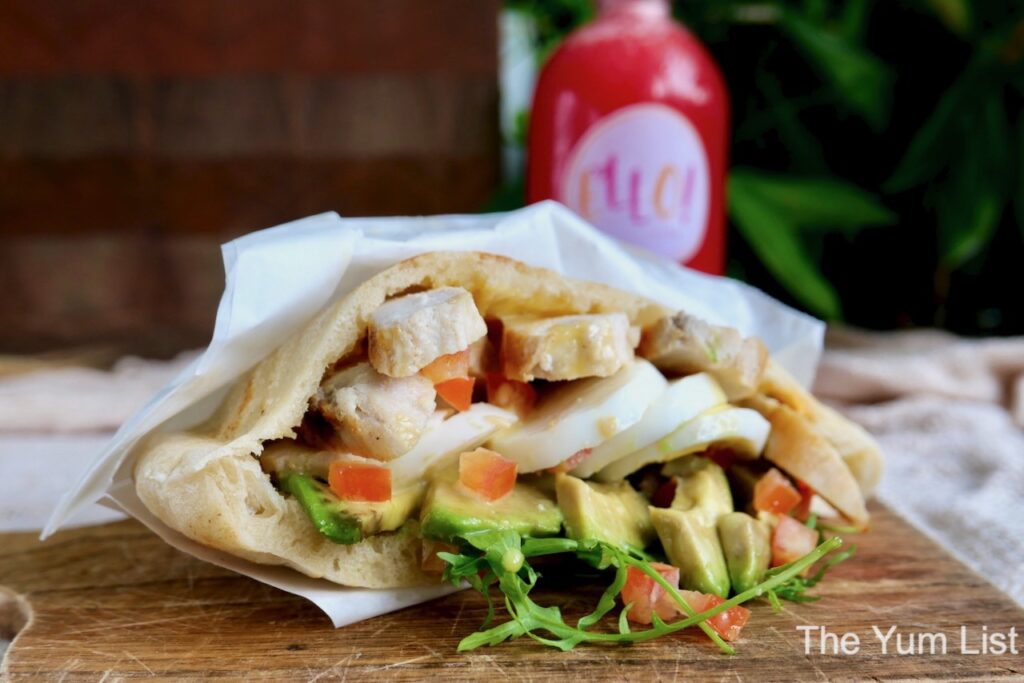 Who doesn't love guacamole? I might not even need the pita in the Salsa Fest (RM 14), as I'd be happy with the stuffing all on its own. Guacamole, tomato salsa, avocado slices and egg are seasoned with tomato sauce and spicy hummus. It's a meat-free version of the Avo Chick.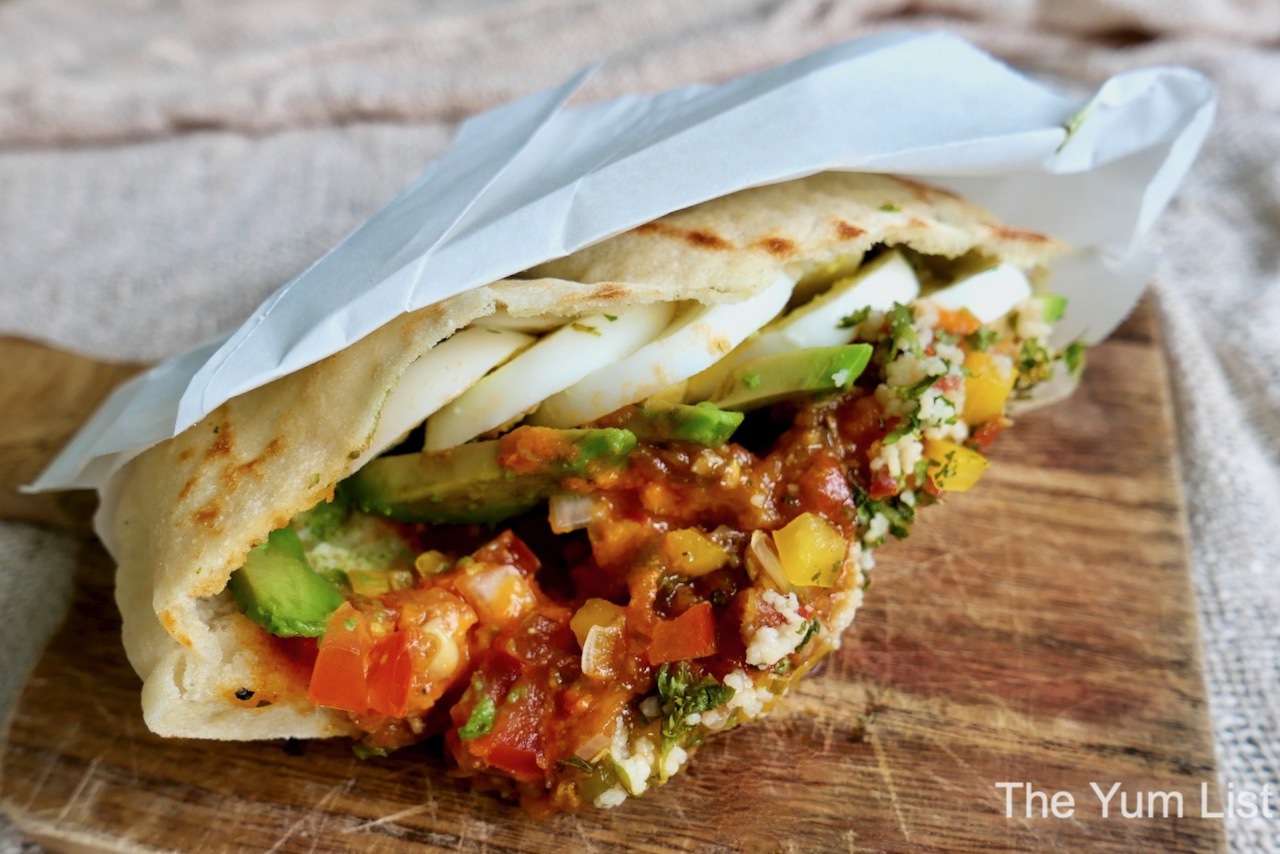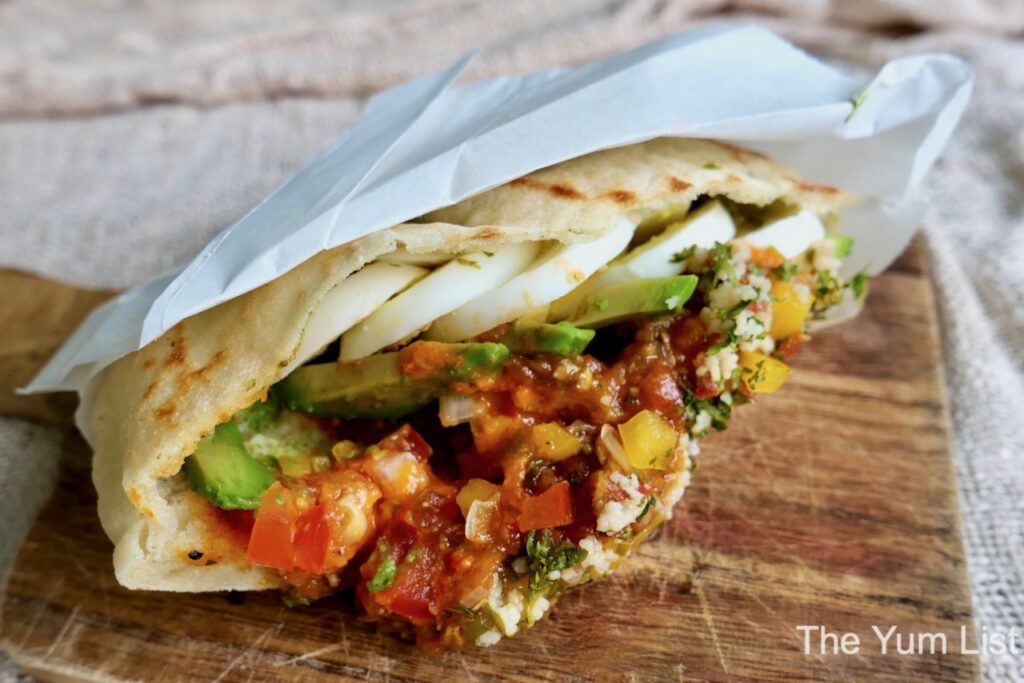 Another vegetarian option, the Shroom Party (RM 13), is plump with button mushrooms, caramelized onions, creamy spinach, greens and loads of melty cheese. The spillage is ideal for dipping those truffle fries in that come on the side. * Tip: reheat this one in oven for a few minutes before consuming to maximise the melty cheesy goodness.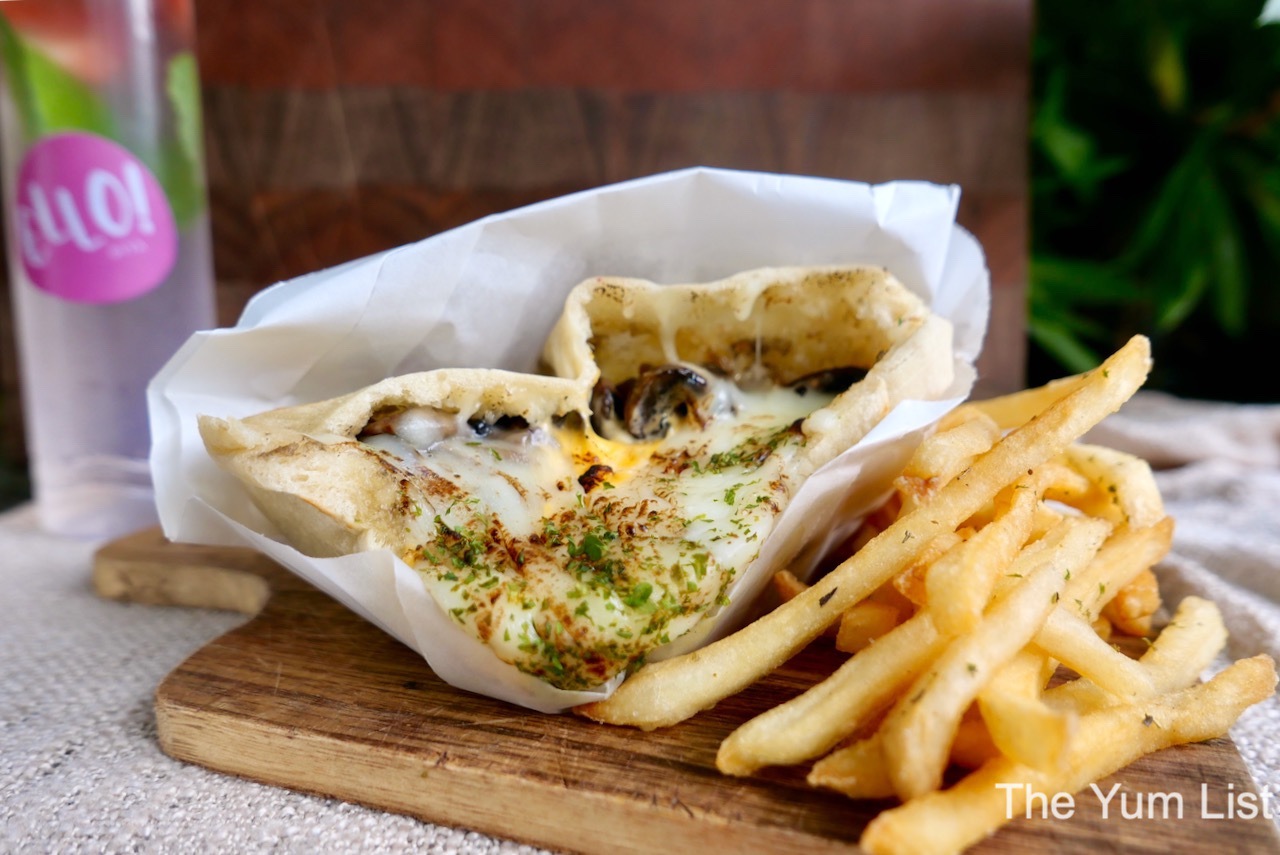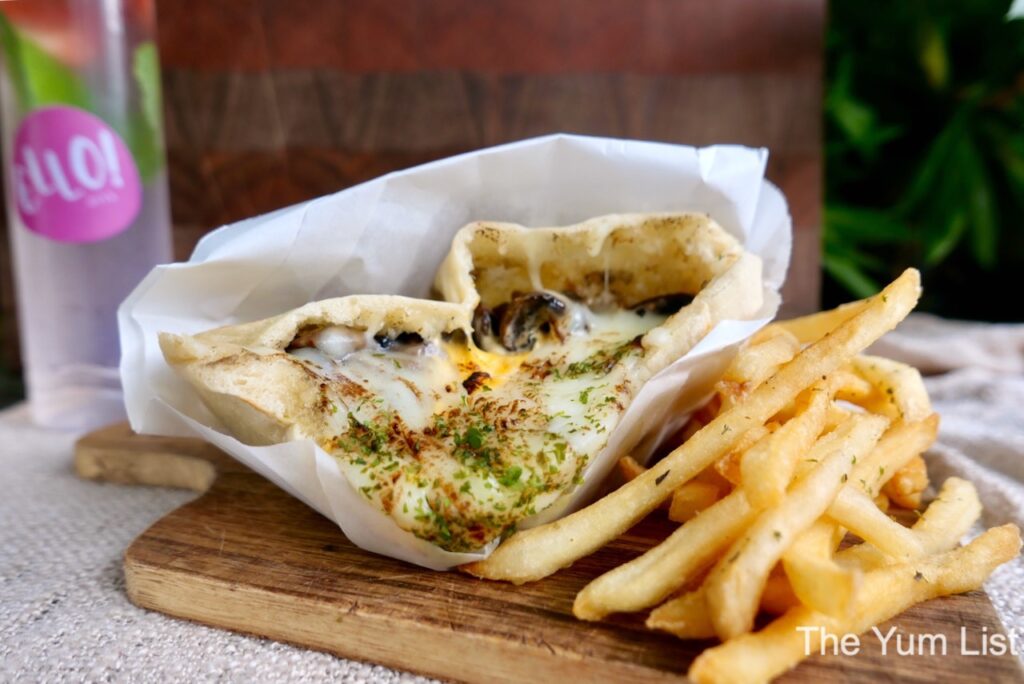 Possibly the most luscious item on ELLO! Pita KL's menu is the Salmon Mentai (RM 32). This pocket bursts with a grilled salmon fillet, hard-boiled egg, mixed diced veggies, onion slices, guacamole spread and umami-loaded mentaiko sauce. I'd say dinner is pretty much taken care of with this one.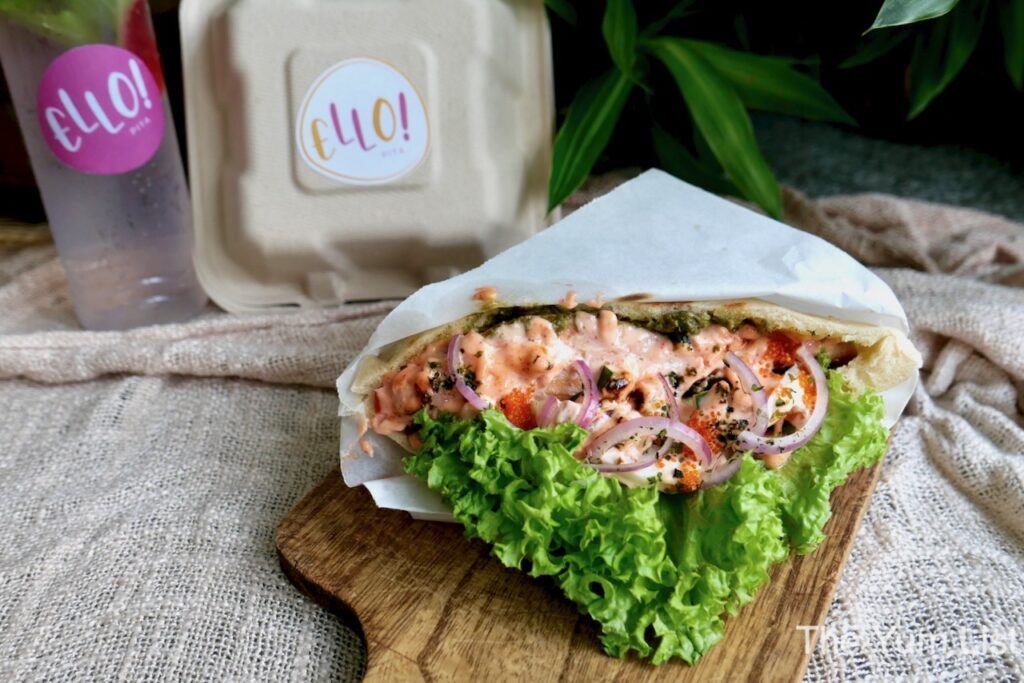 Lastly, breakfast or dessert pita? However you choose it, the Berry Manilow (RM 18) is packed with fresh strawberries, blueberries and crushed pistachios. Mascarpone cheese and whipped cream hold them all in place, making a sweet, fruity, creamy bite.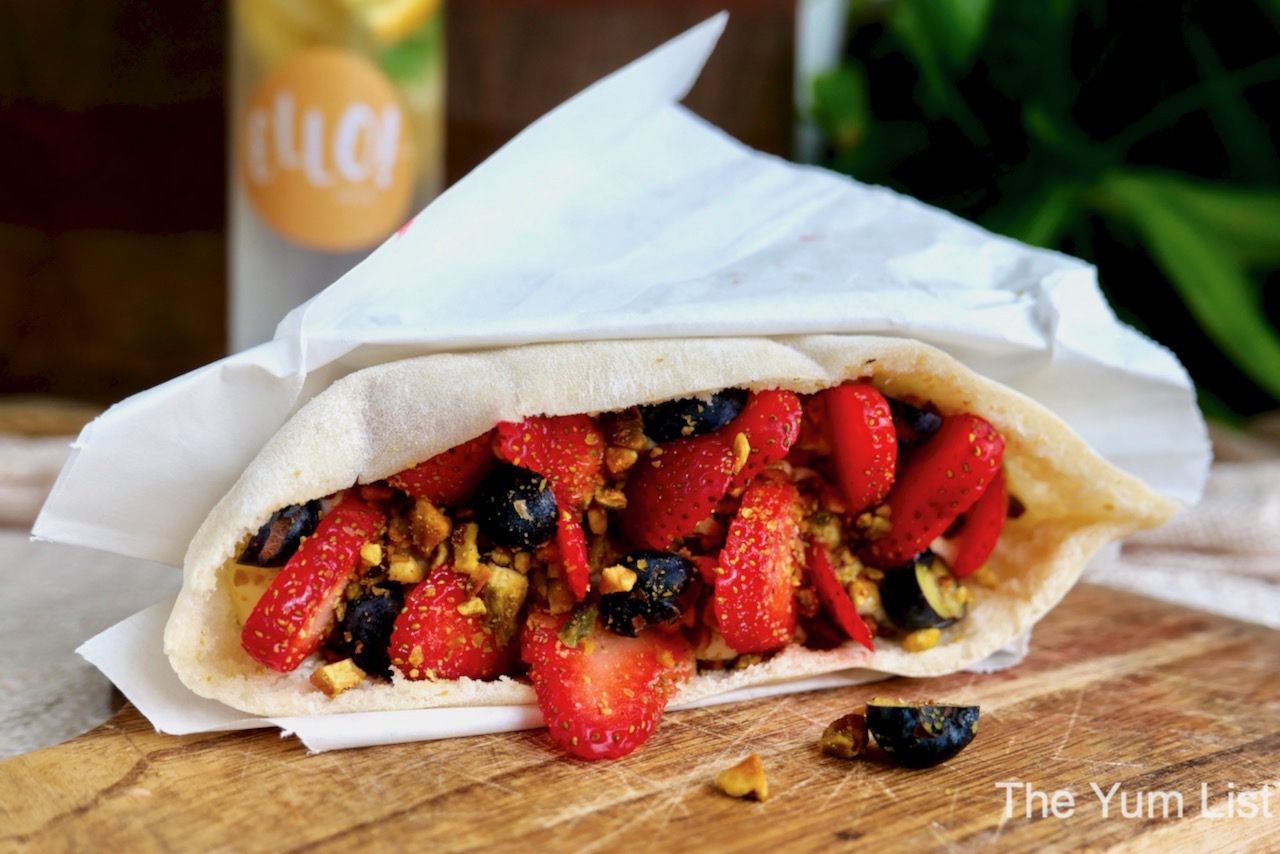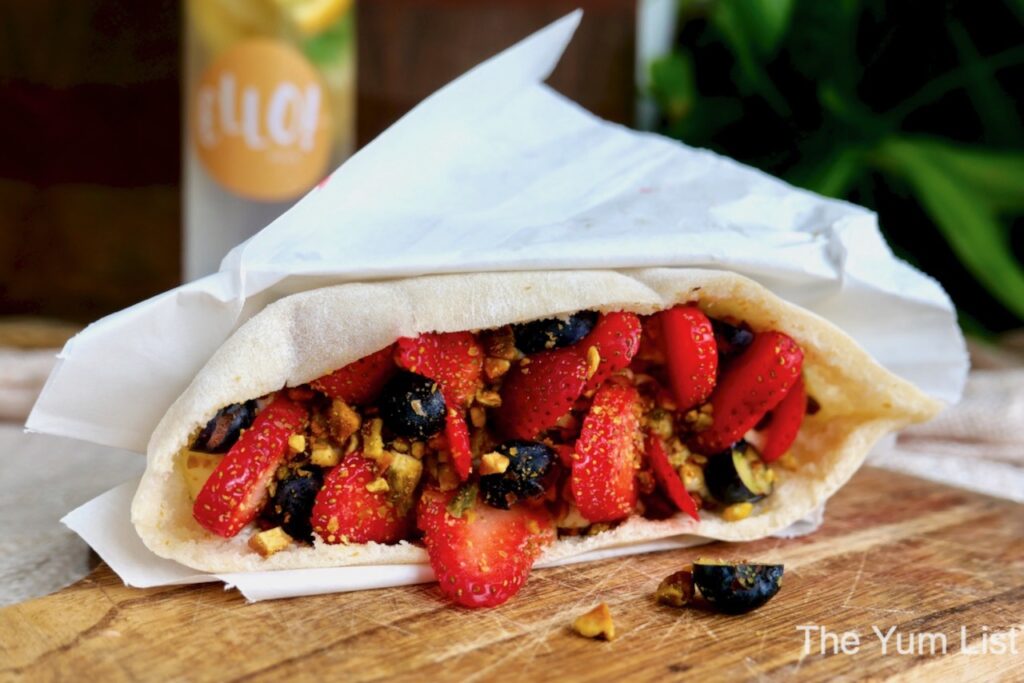 Add-Ons
If you'd like to bulk up your meal even further, take a look at the Hella Cheesy Fries (RM 14). The spicy cheesy sauce is served apart allowing you to add at will (and also preventing the fries from going soggy on the journey to you.)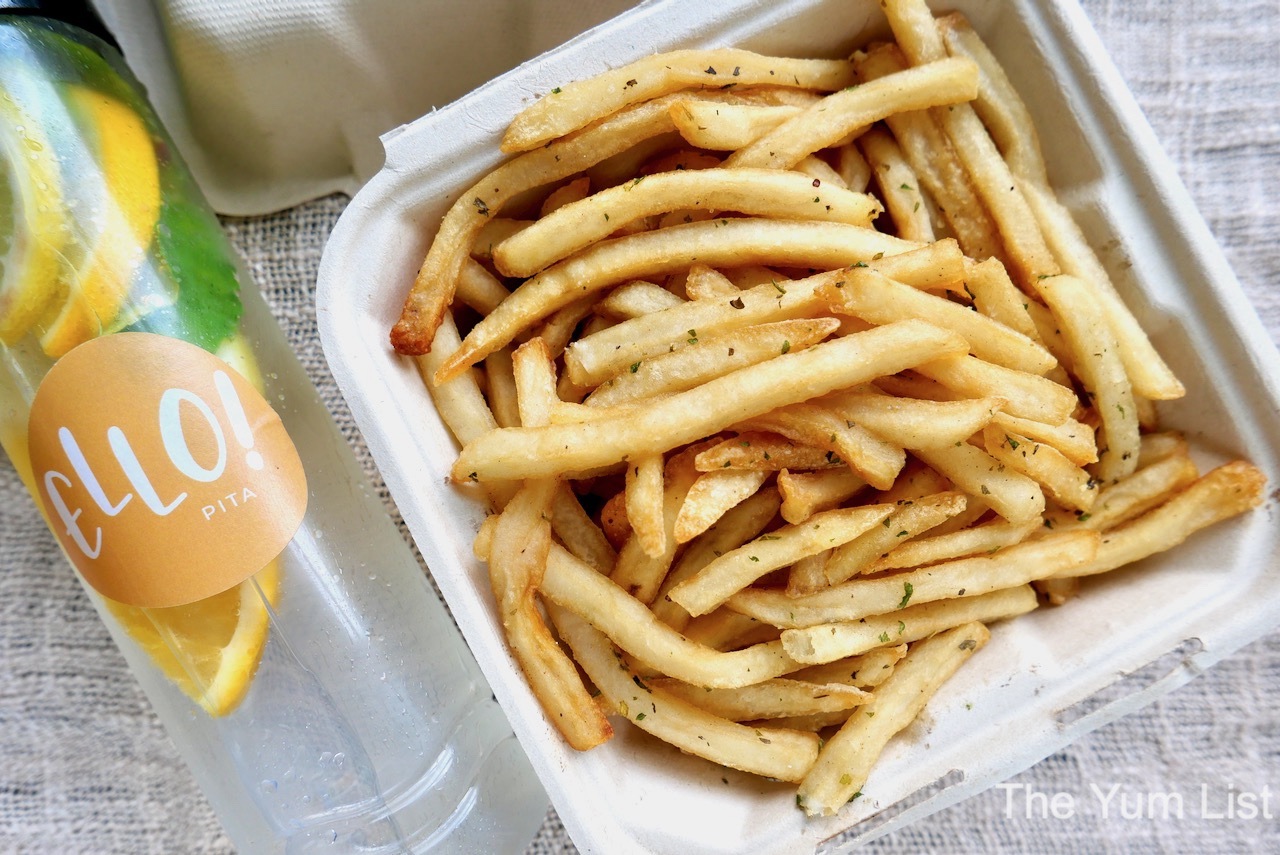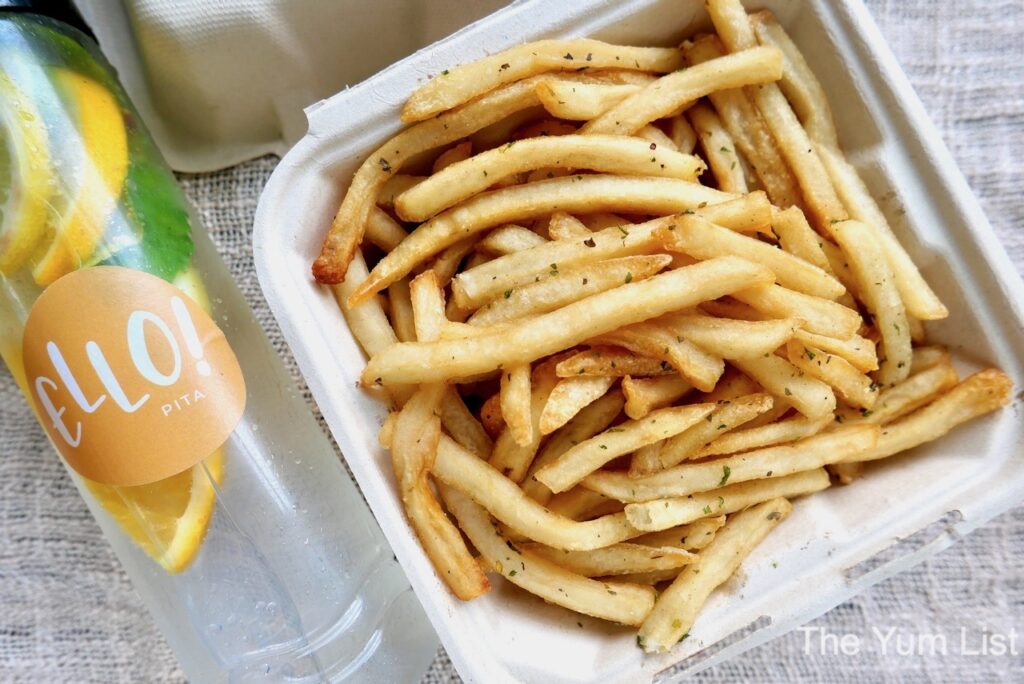 ELLO! Pita KL Drinks Menu
In addition to the fruit-infused soda waters, ELLO! Pita KL offers Fresh Orange Juice (RM 10) and
Fresh Watermelon Juice (RM 10). Either are worthy partners to a healthy pita pocket.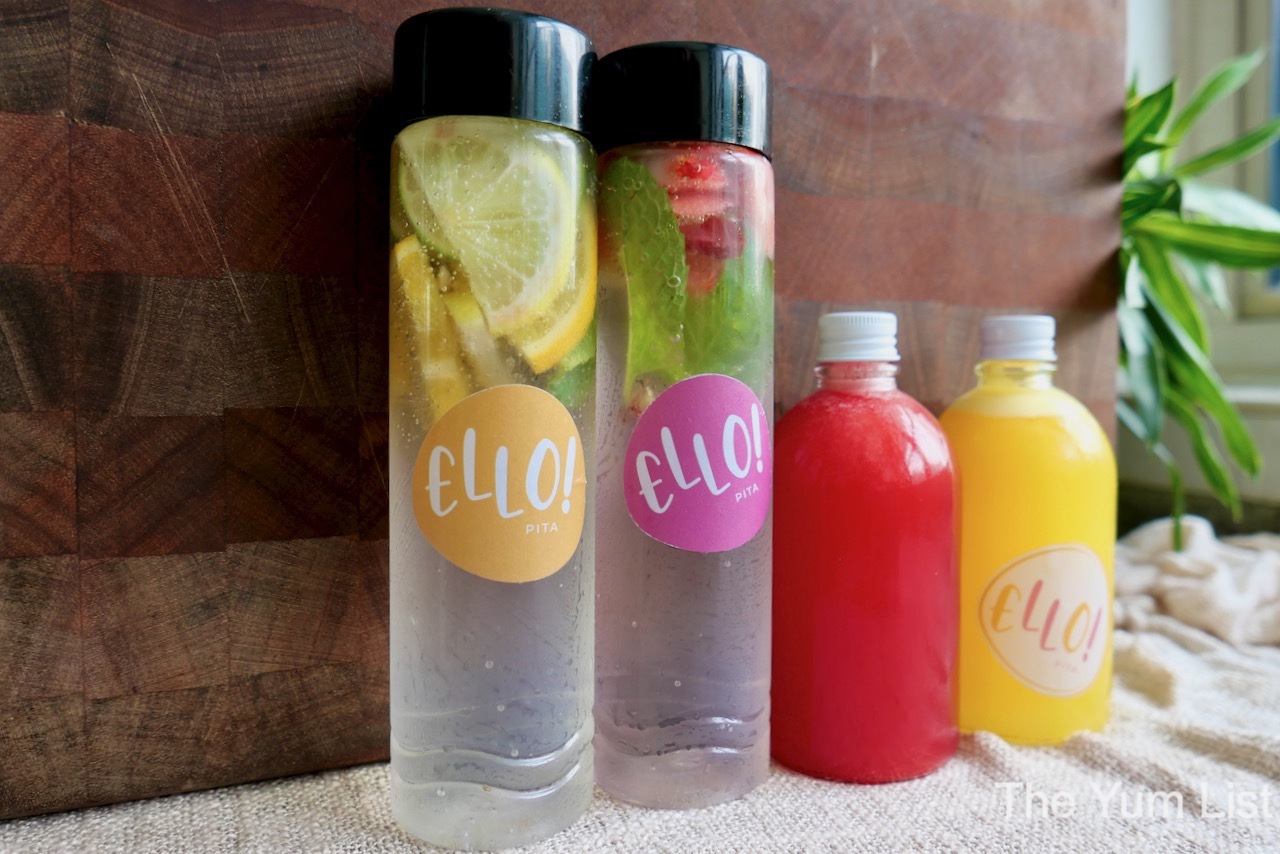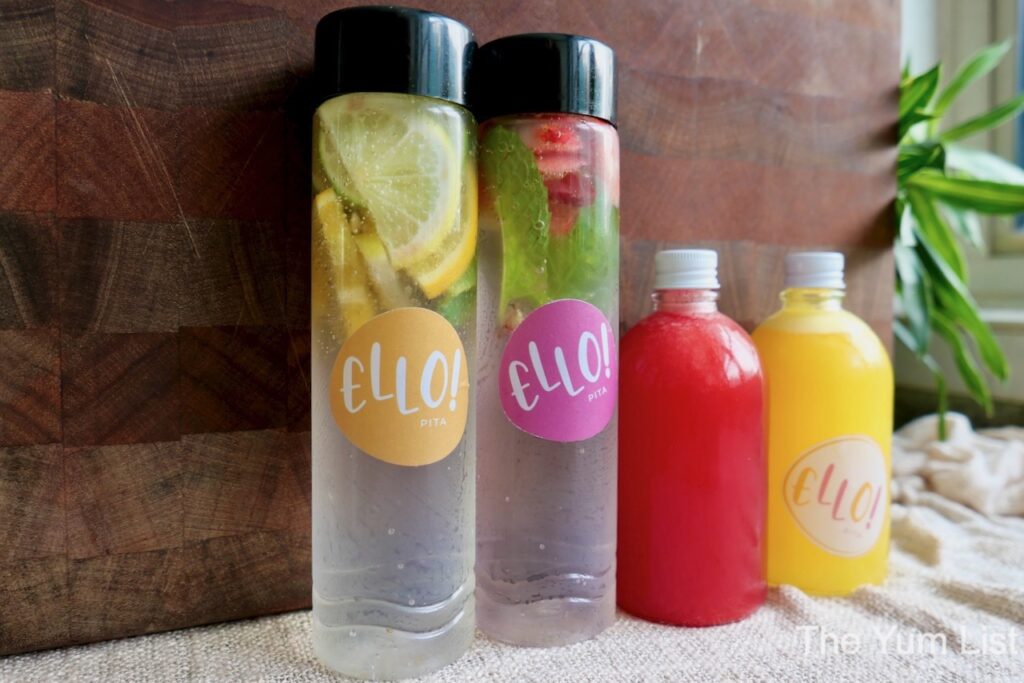 How to Order from ELLO! Pita KL
Place your orders via WhatsApp on +6 0164065218 or choose what you like on Beepit.

www.facebook.com/ellopita.kl/
Find more delivery options in KL here and stay up-to-date with the latest gourmet and travel recommendations for Malaysia here and here.