Merdeka Specials 2021
Monica Tindall
In time to celebrate Malaysia's 64th Merdeka Day, taking place on Tuesday, August 31st, and running up until Malaysia Day on Thursday, September 16th, Ghost Pizza KL is launching some intriguing specials. The kitchen honours its host country with exciting Malaysian twists on classic Italian recipes in the two-week promotion. Additionally, they've committed to donating part of the proceeds towards buying ingredients for their local White Flag campaign food drive.
Merdeka Specials 2021 – Malaysian Flavours
Beginning with two favourites, chicken wings and salted egg, Ghost Kitchen KL combines the duo into tempting Salted Egg Yolk Chicken Wings (RM 19, 6 pieces). Spiced up with fried curry leaves and red chilli, they are sure to have you humming the national anthems of both countries.
Onde-Onde Mini Bomboloni (RM 15, 6 pieces) sees beloved Italian doughnut balls dolled up with the sweet fragrance of pandan and coconut. These flattened green spheres might just become a new tea-time favourite with their gula Melaka dipping sauce.
Pandan makes an appearance again in Sicilian Cannoli (RM 18, 3 pieces). Crisp pastry cylinders are filled with pandan-infused ricotta and chocolate chips. A dipping in coconut flakes and chopped nuts make them near irresistible.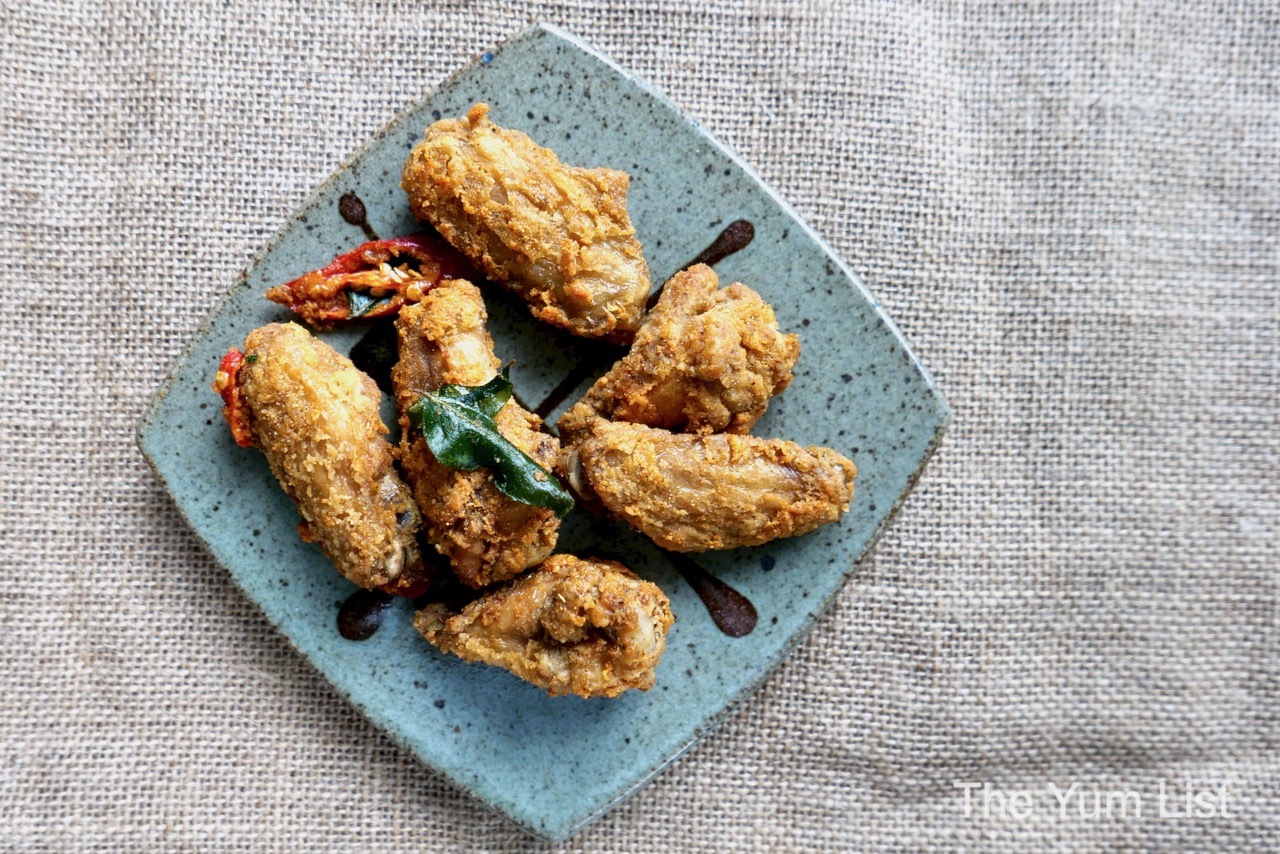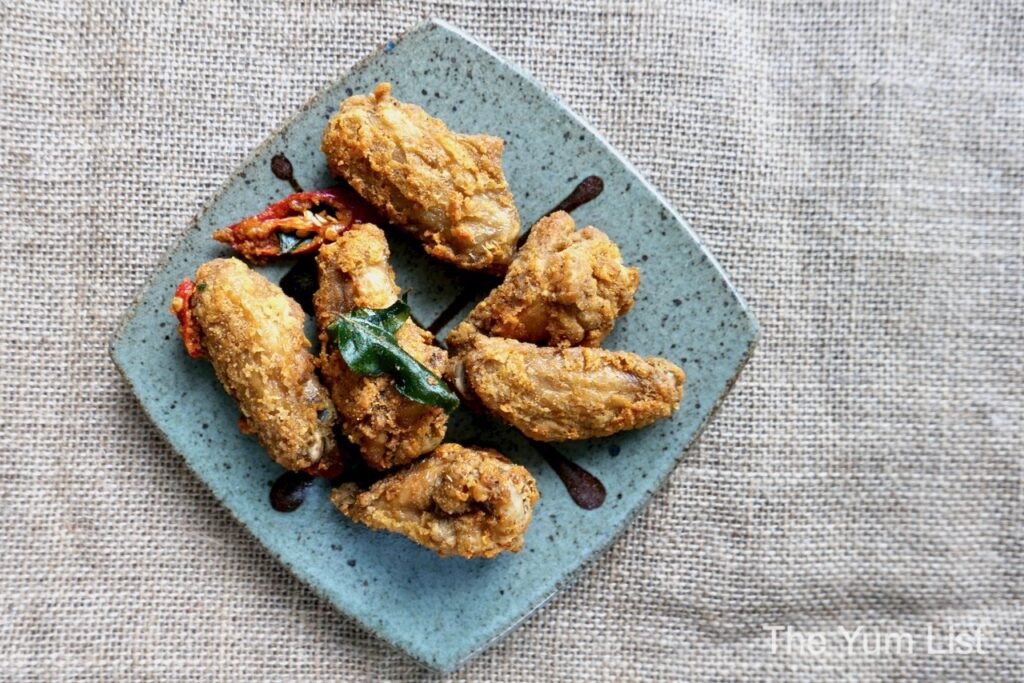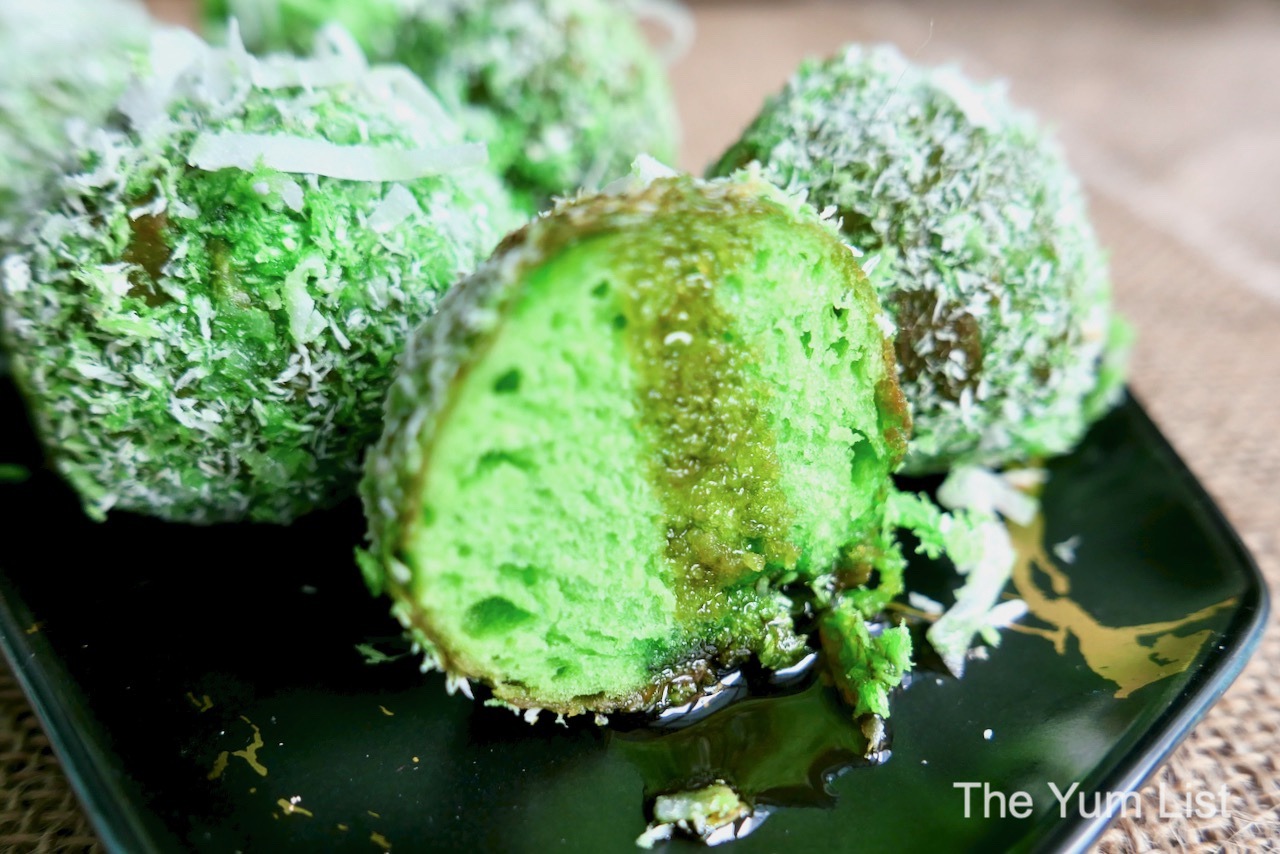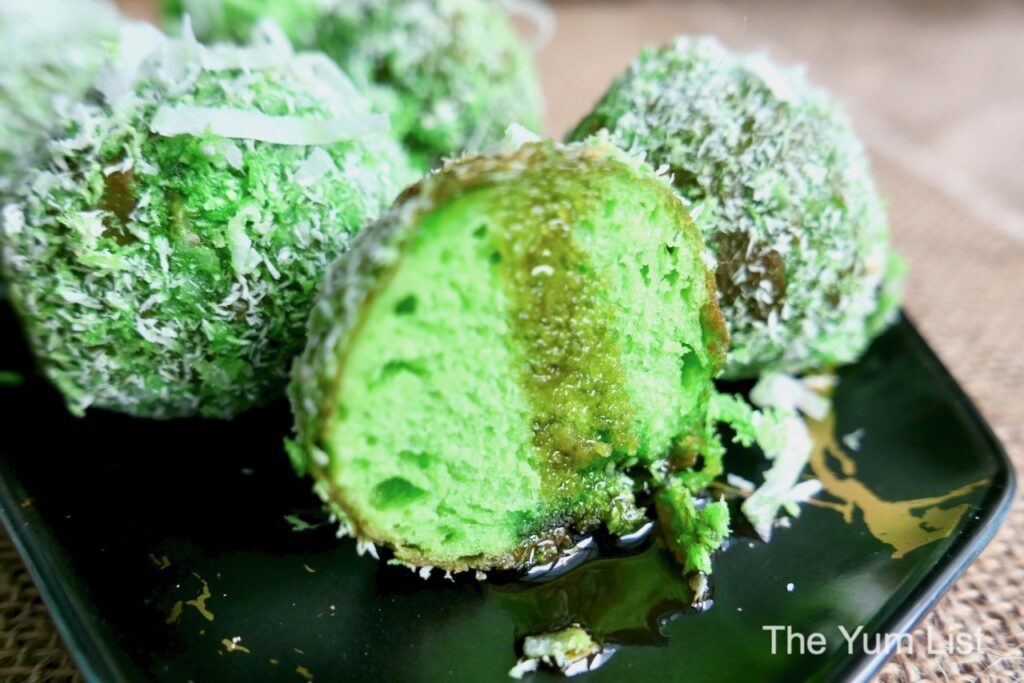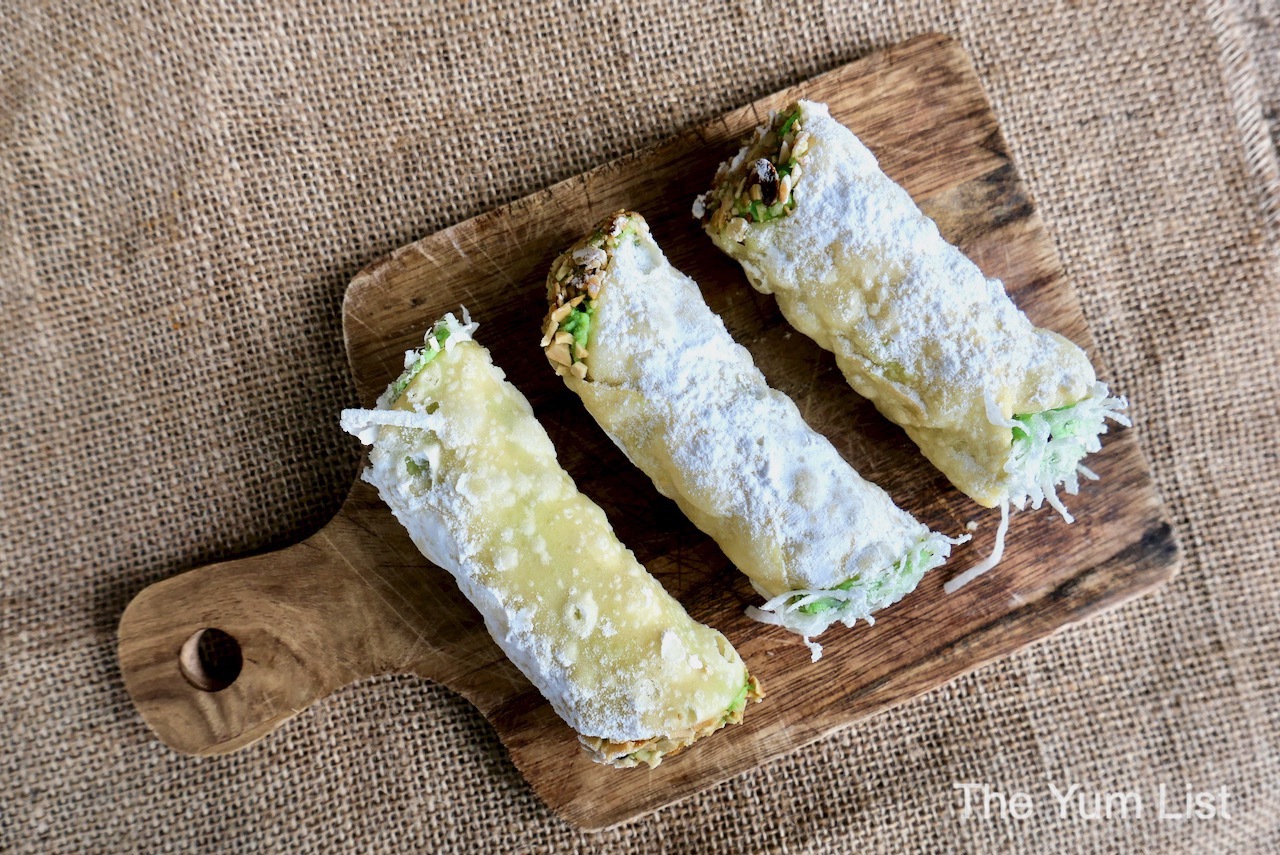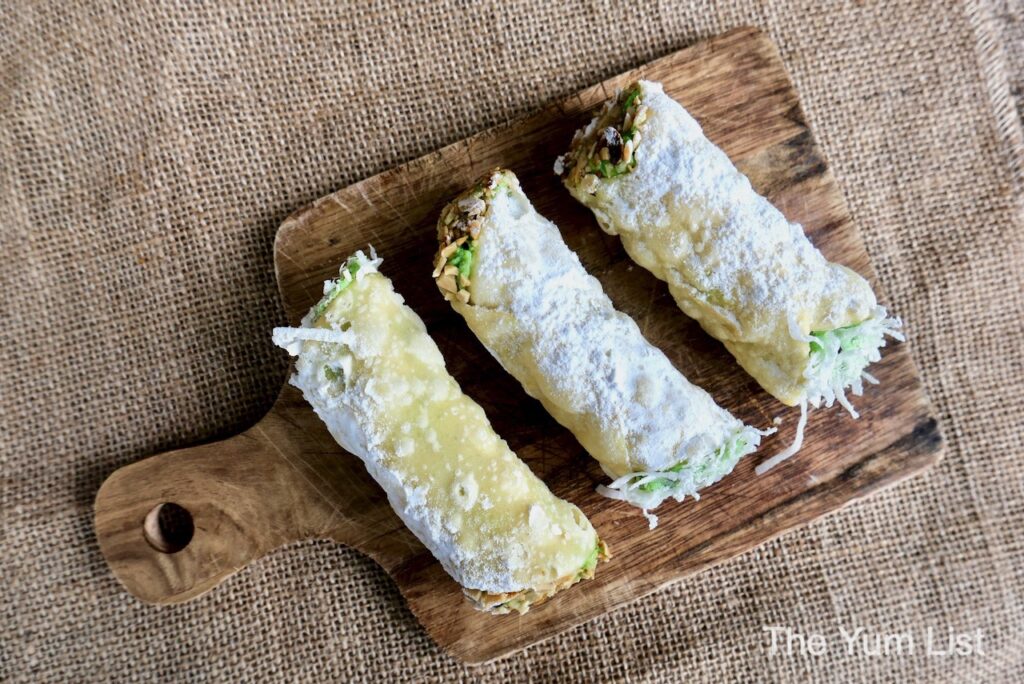 Merdeka Specials 2021
Besides captivating recipes and the donation towards the White Flag campaign, Ghost Kitchen KL has a fantastic deal. You can try all three of the Malaysian-inspired recipes along with any two Pizze Classiche for just RM80. That's enough for three to six people depending on the size of your stomach. Furthermore, marking the 64th annual Merdeka Day and Malaysia Day celebrations, there will be a flash promotion on the set. On August 31st and September 16th, the set will be sold for only RM 64!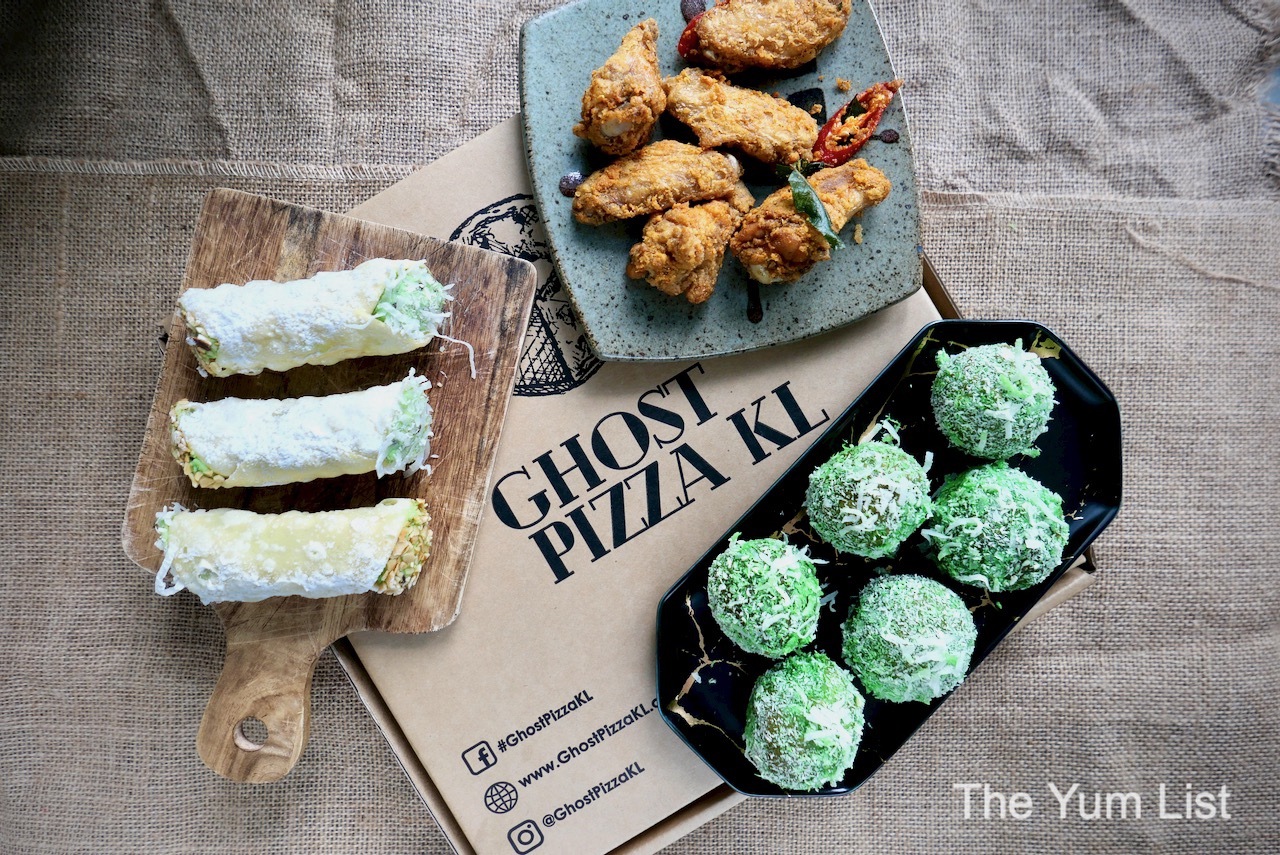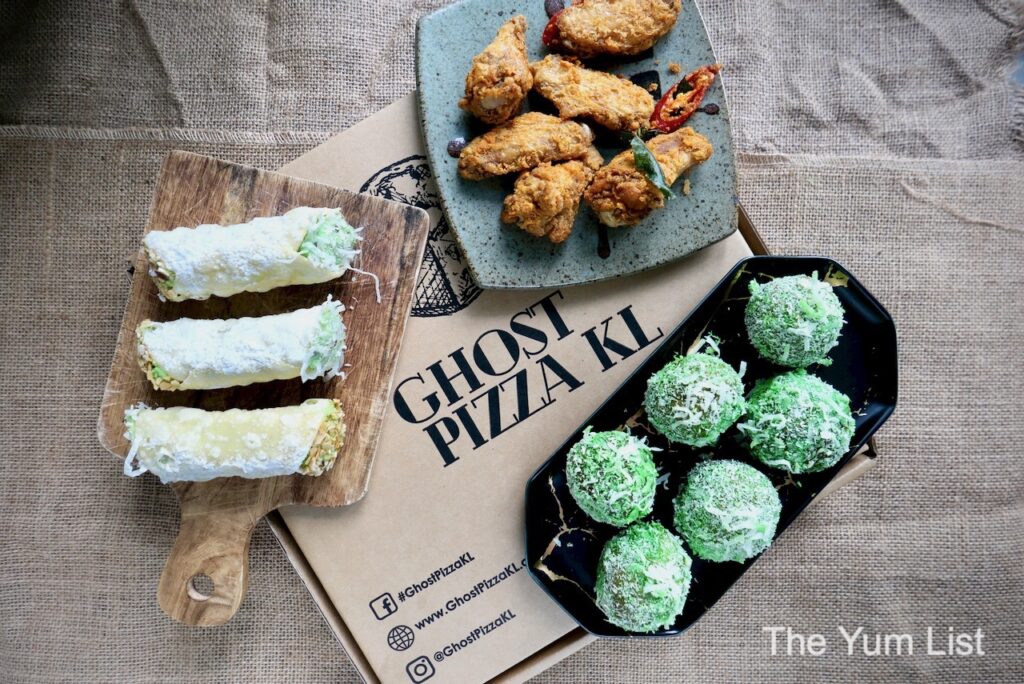 Pizza
What Ghost Pizza KL is most known for, though, is the pizza! A slow-fermented dough with a bit of olive oil and salt gives that distinct Roman-style crust. It's thin, yet sturdy enough to hold its texture in travel and retain a little crunch to the bite.
While you've probably already guessed that I'd order mostly meat-free choices, their Beef Salami and Napoli toppings are satisfying animal protein picks. My option, though, is Pizza Mushrooms 12″ (RM 34) has a generous spread of béchamel mushroom sauce, with sliced button mushrooms, truffle paste and mozzarella cheese on that distinctive stone-baked crust.
Making an eye-catching snap, The Ghost Queen 12″ (RM 38) features a dark charcoal base. The black crust serves as a striking canvas for Italian buffalo mozzarella, tomato sauce and sweet basil. Yum.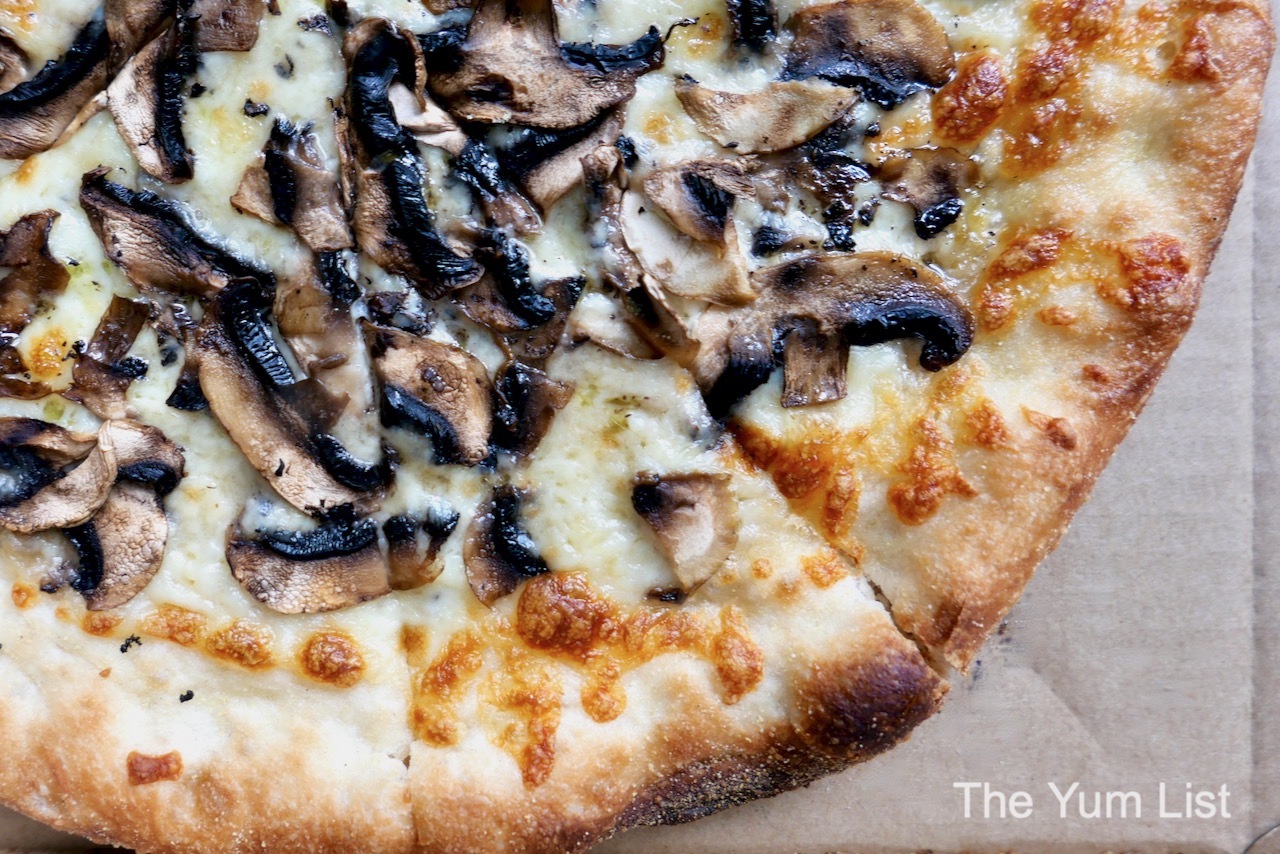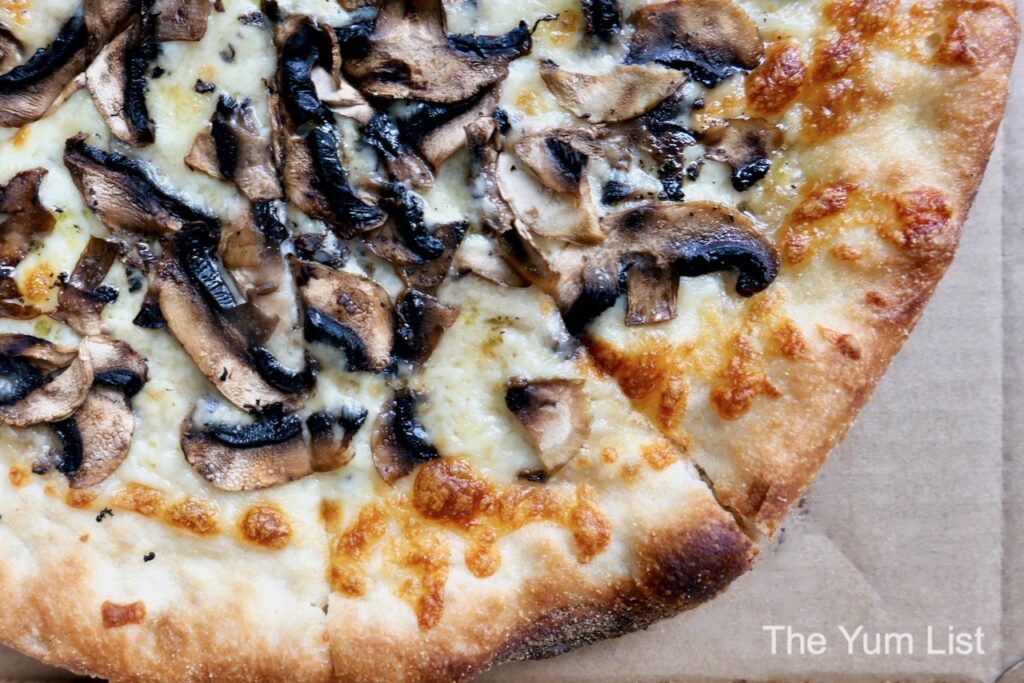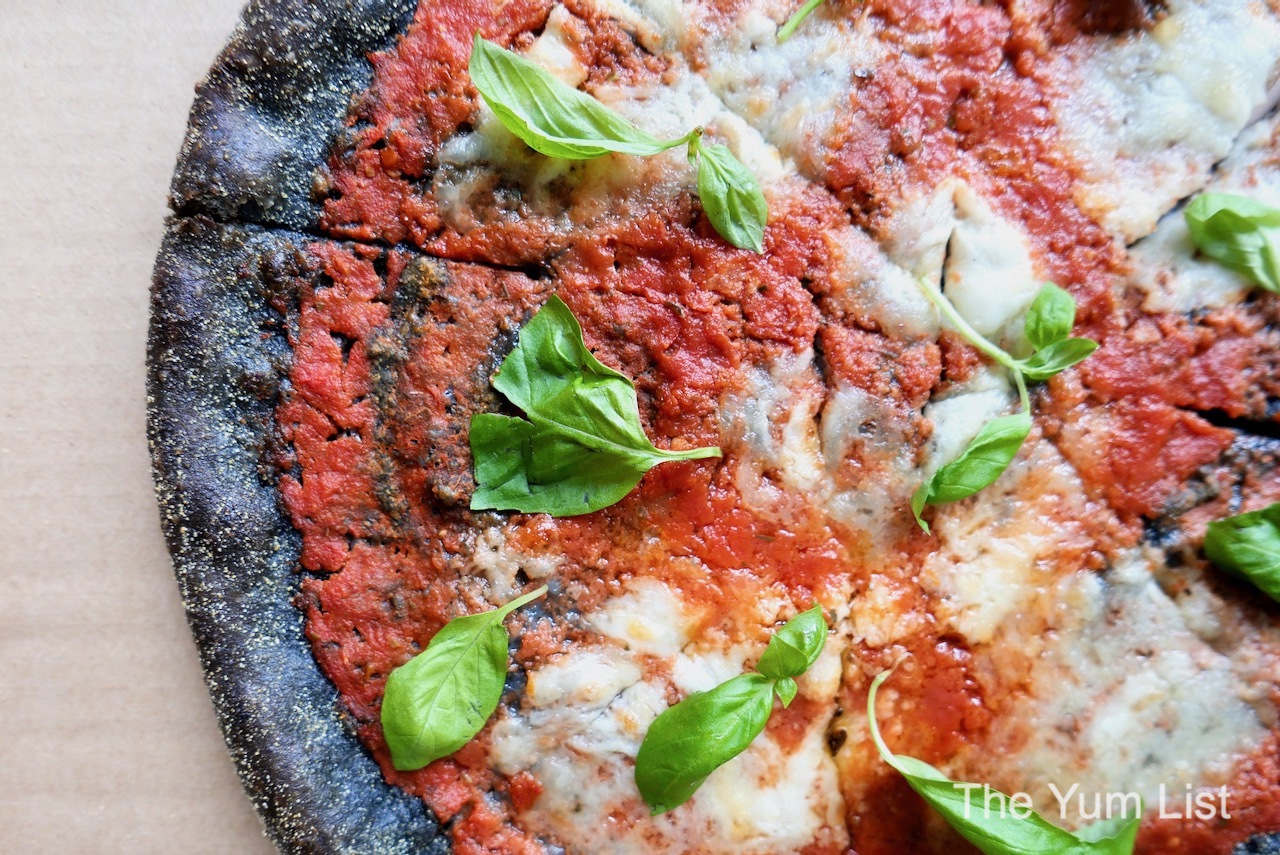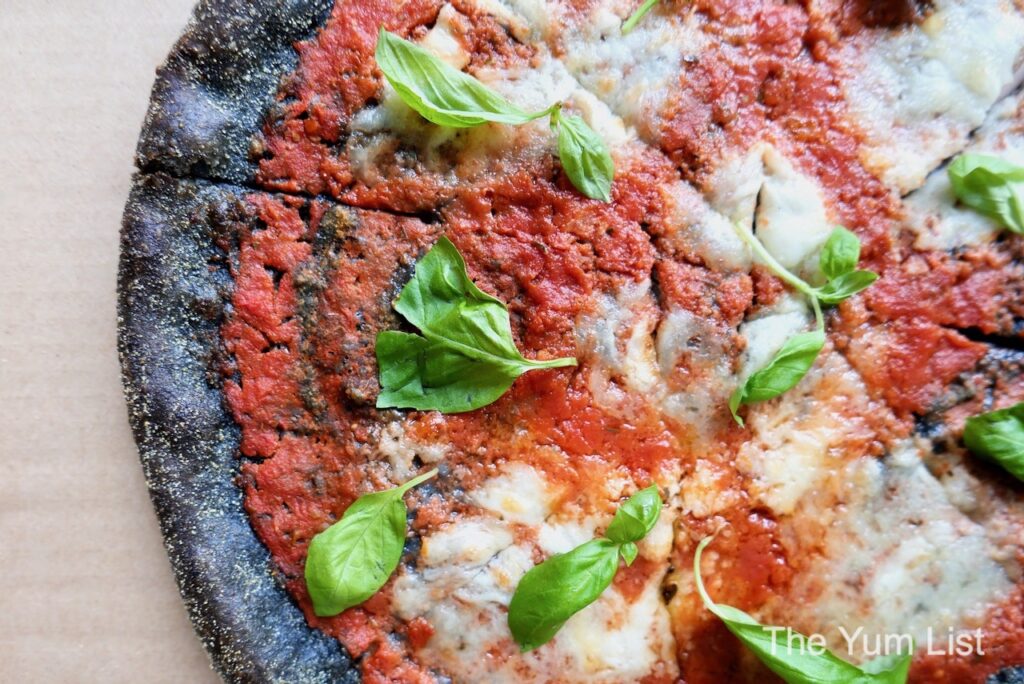 More Italian Favourites
If you're placing an order anyway, don't miss the chance to try some of Ghost Pizza KL's other Italian favourites. Both their Arancini (3PCS, RM 16) and Eggplant Parmigiana (RM 15) seem to make it on our every request. The rice balls are plump and moist, coated with bread crumbs and deep-fried—a staple of Sicilian cuisine. The parmigiana is another welcome meat-free item and could easily make a meal on its own accompanied by some salad greens.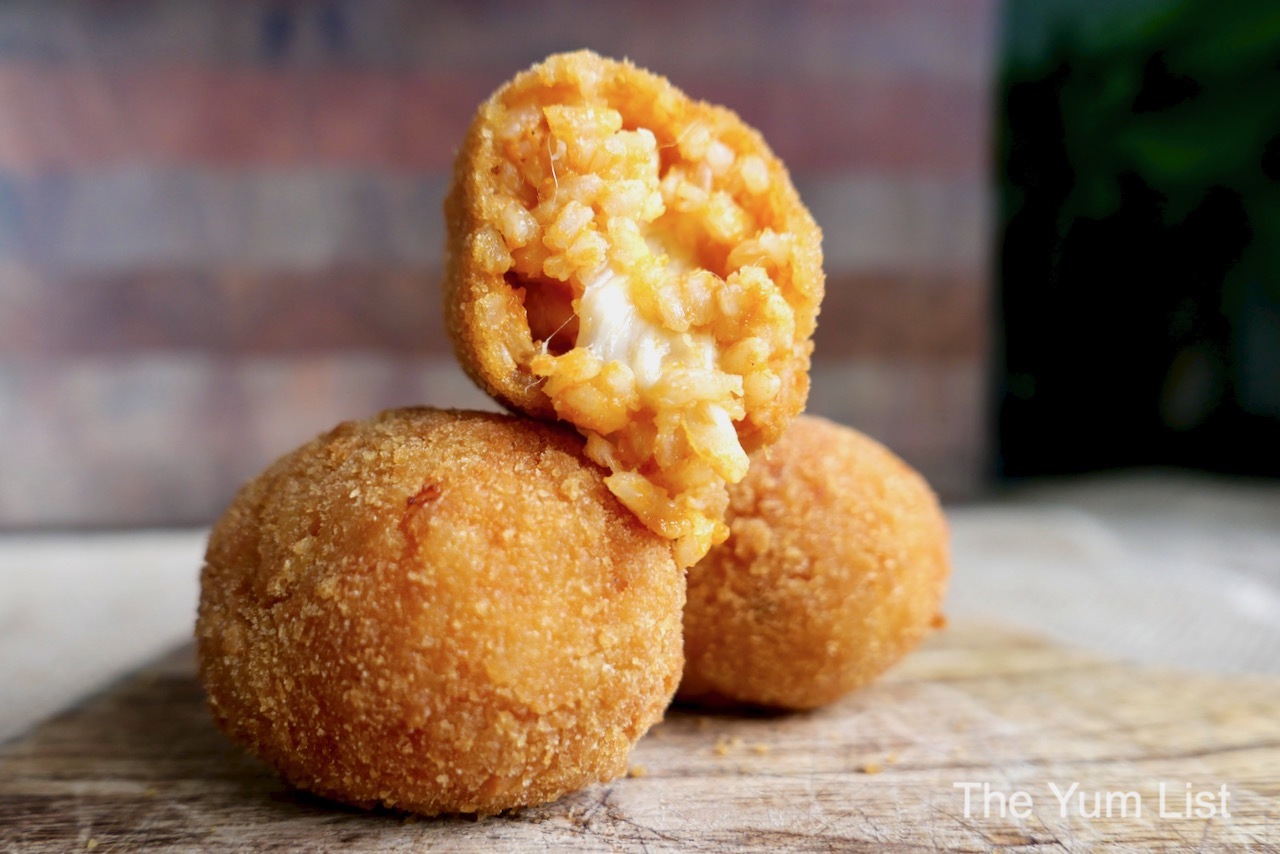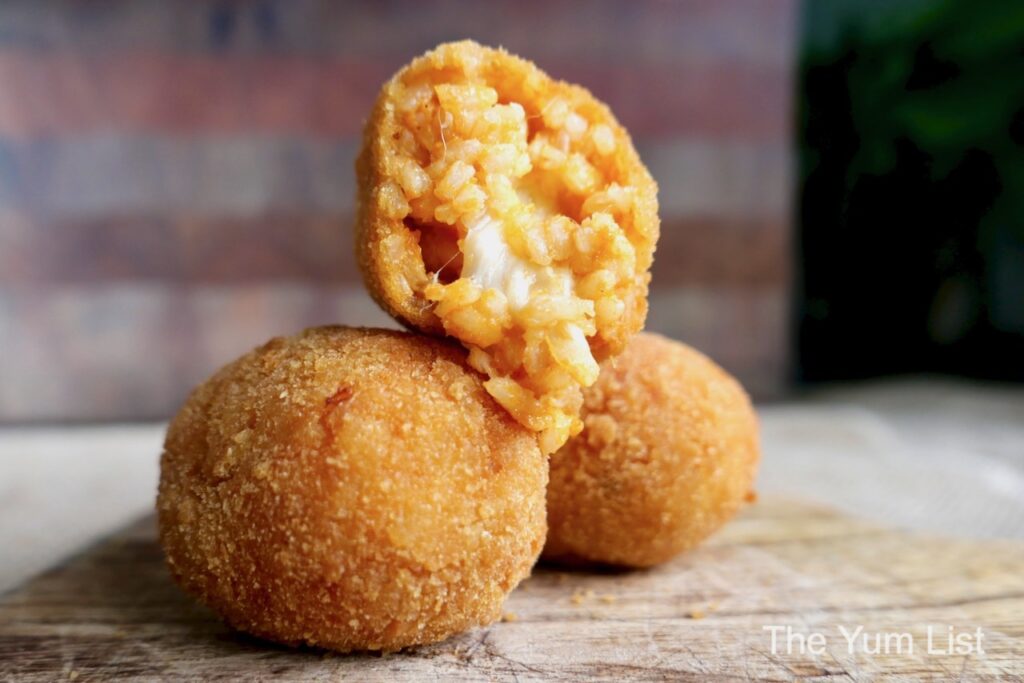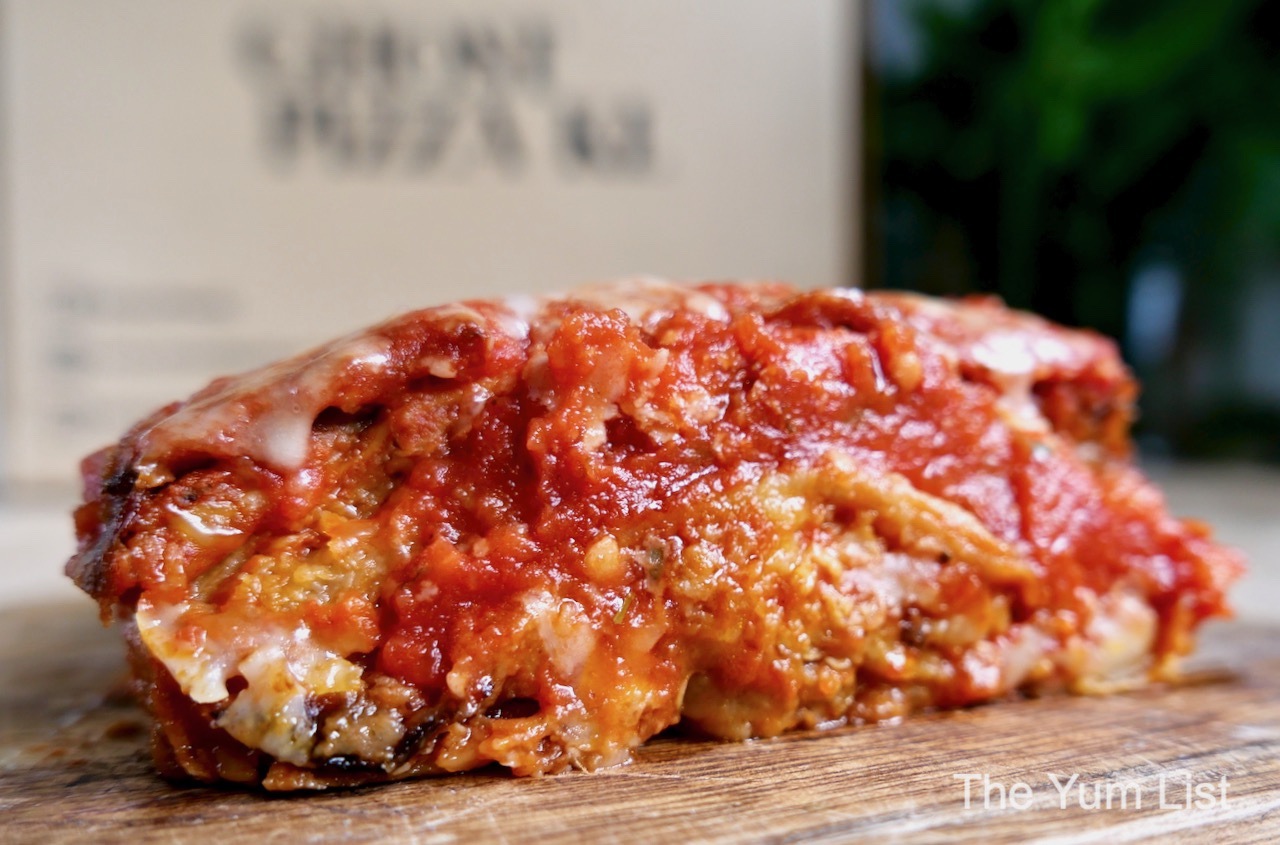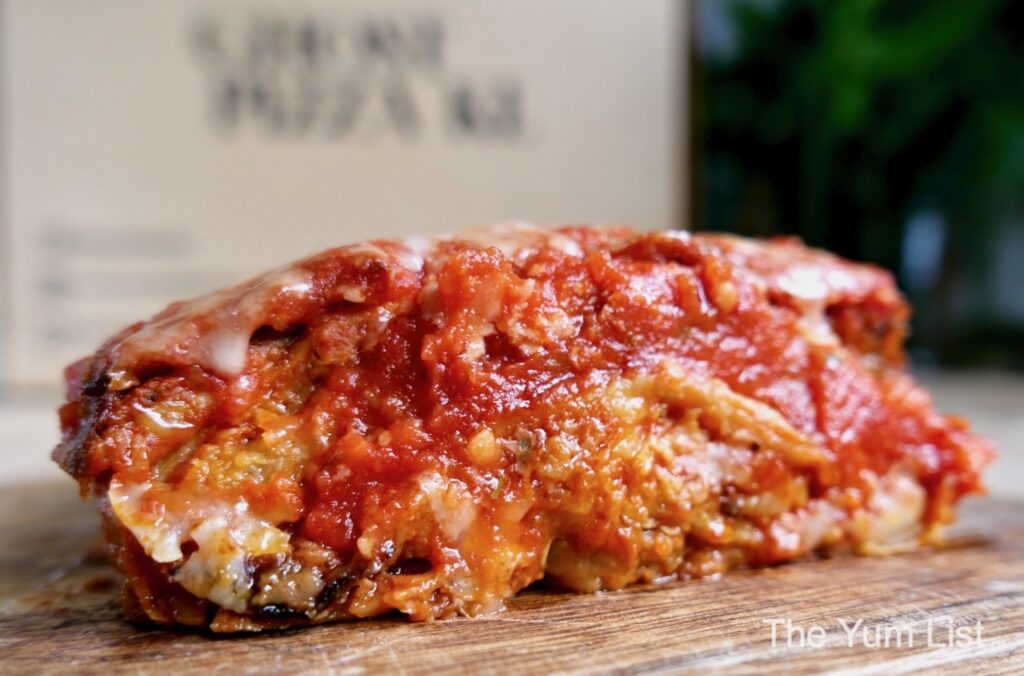 Merdeka Specials 2021 – Ghost Pizza KL
Anytime is a good time to order from Ghost Pizza KL. Still, the two weeks between Merdeka and Malaysia day will be especially intriguing. Remember that the start and the finish is a great time to snag a deal with their Merdeka Special of two pizzas and the three locally twisted dishes from only RM64!
How To Order
To order the Merdeka Specials 2021 or any of their regular menu, visit Ghost Pizza's website directly www.ghostpizzakl.com or use GrabFood or FoodPanda.
Find more Italian restaurants in KL here and stay up-to-date on the latest happenings in KL's food and beverage scene here and here.