Ghost Pizza KL, Italian Pizza Delivery
Monica Tindall
Conversations with restaurateurs over various stages of the pandemic revealed that high rentals are one of the biggest challenges to keeping heads above water. It comes as no surprise then the rise of the ghost kitchen – food services based solely on delivery (or pick-up) with no shop frontage or area to dine. By reducing dollars spent on square footage for dine-ins and locations offering foot traffic, huge amounts can be shaved off operating costs. The Italian duo Rossi Andrea and Filippo Tomelleri, known for their popular Ra.Ft café outlets, see kitchens such as these, and their new Ghost Pizza KL, as the future of foodservice.
Not knowing how long the pandemic will last may have nudged many into ghost kitchens such as Ghost Pizza KL, but the team here believe that the reduced running costs are so attractive that they are here to stay. Saving big dollars on rental, these benefits can be passed onto customers. Additionally, Andrea and Filippo have chosen to take control of delivery themselves ridding the excessive fees of companies such as Grab. A quick browse of the menu and we soon see average prices are indeed very reasonable.
Ghost Pizza KL
Currently, Ghost Pizza KL is operating in the Tropicana area with plans for expansion across the city over the next few months. You can order directly from their website (love that there is no middle man), and check in to see if your location is currently covered or will be in the near future.
Menu
Andrea says, "We serve Roman style pizza, which is whole round pizzas (pizza tonda) with a thin crust. In Rome, you can find a wide range of pizza doughs. There is no Pizza Police as there are in Naples. But if there is a common thread, Roman pizza dough tends to have an airy crust made with olive oil, flour, water, yeast and salt. The addition of oil is the main distinction from the Neapolitan dough and it gives the crust more weight, flavour, and a crispy crunch described using the word "scrocchiarella," an onomatopoeic adjective in the Romanesco dialect. We leave the biga (pre-fermentation) for 48 hours before making it into pizza dough balls."
Appetizers
A handful of appetizers at Ghost Pizza KL make great pickings. They're perfect for sharing and would do fabulously well with an icy cold beer. Garlic Bread 8" with Tomato Sauce (RM 15) is made on this same Roman-style base. Garlic offers a punch, which is smoothed over by the mildly sweet and tangy tomato. Also, delicious choices as a snack (I imagine these as welcome additions to lunchboxes), are Panzerotti with Eggplant (RM 15, 4 pcs). These pizza pockets stuffed with veg are fried until golden brown. You would also do well to try the Arancini Chicken & Mozzarella (RM 16, 3 pcs). Sicilian rice balls are coated with bread crumbs and deep-fried leaving the middle to turn to oozy, chewy, cheesy goodness.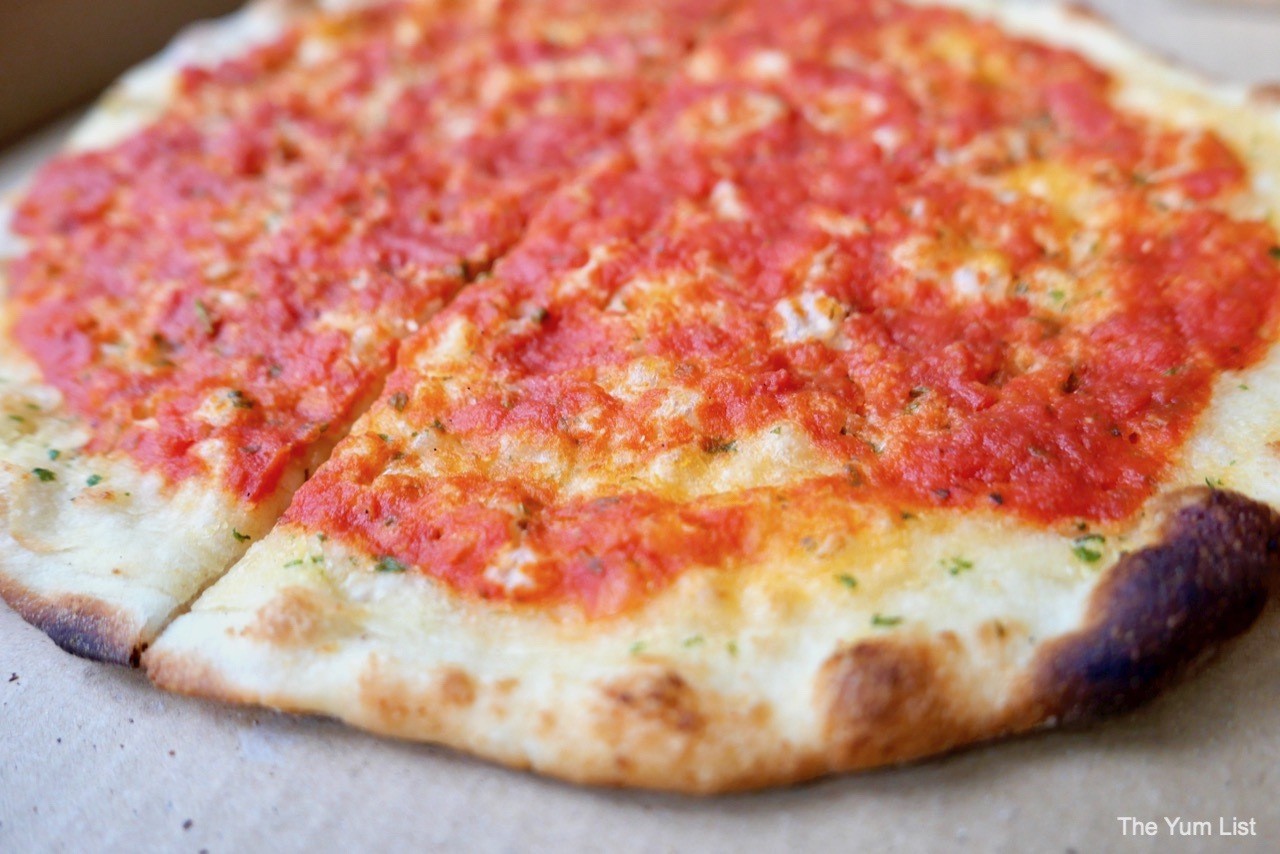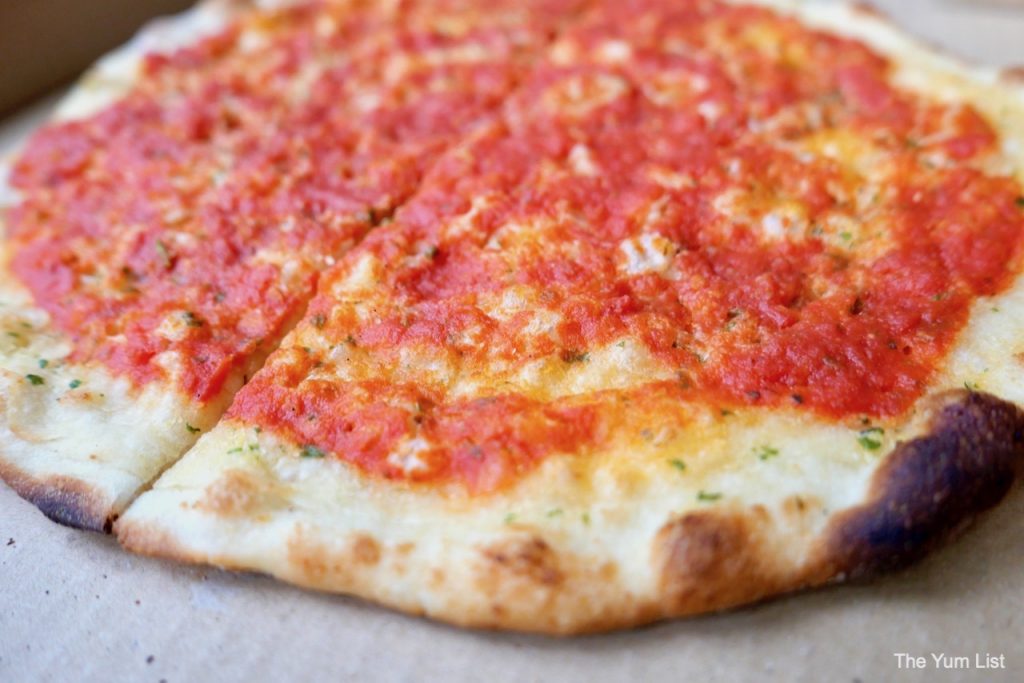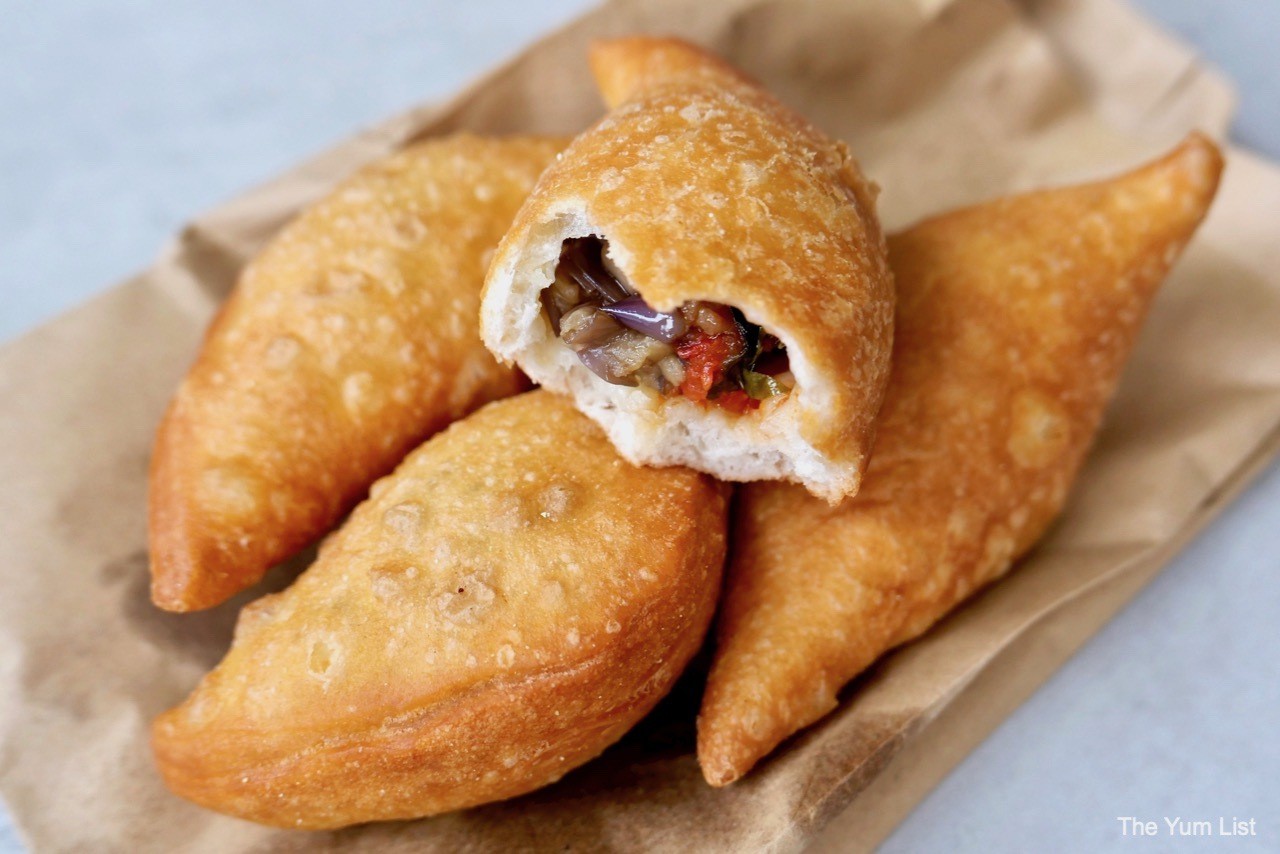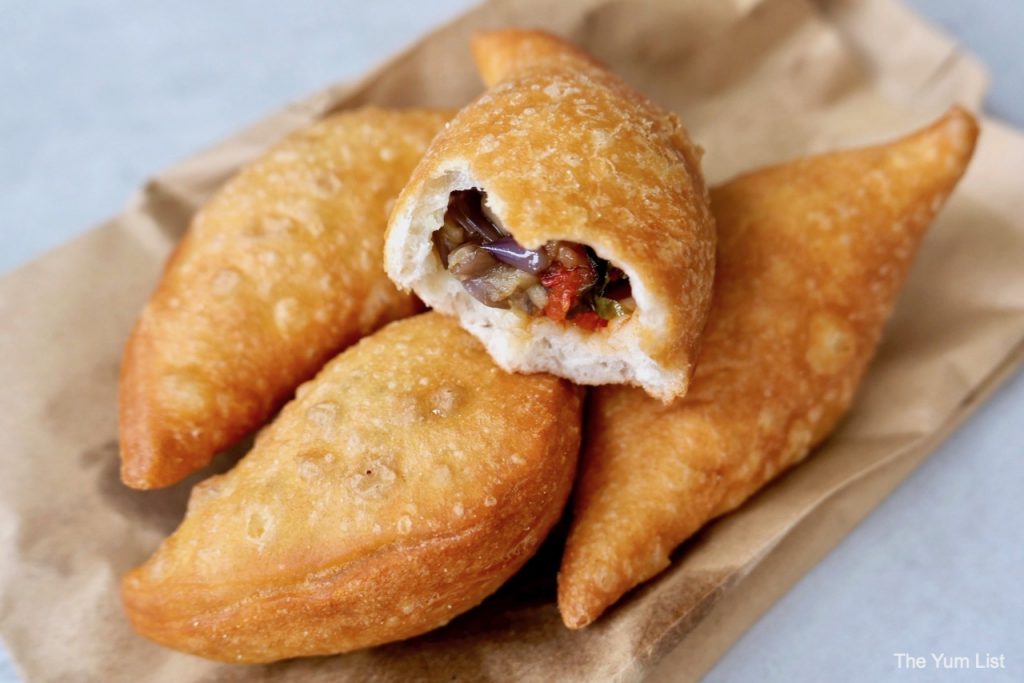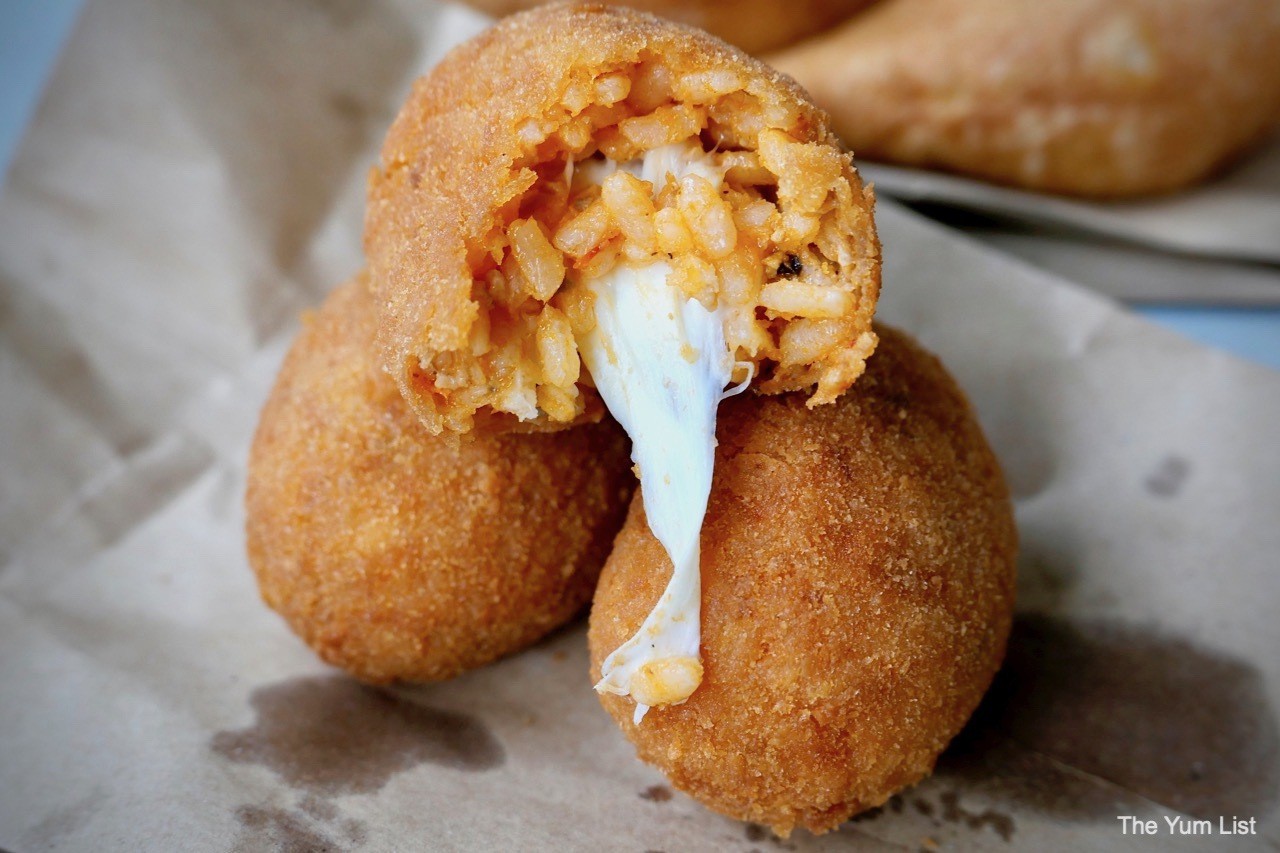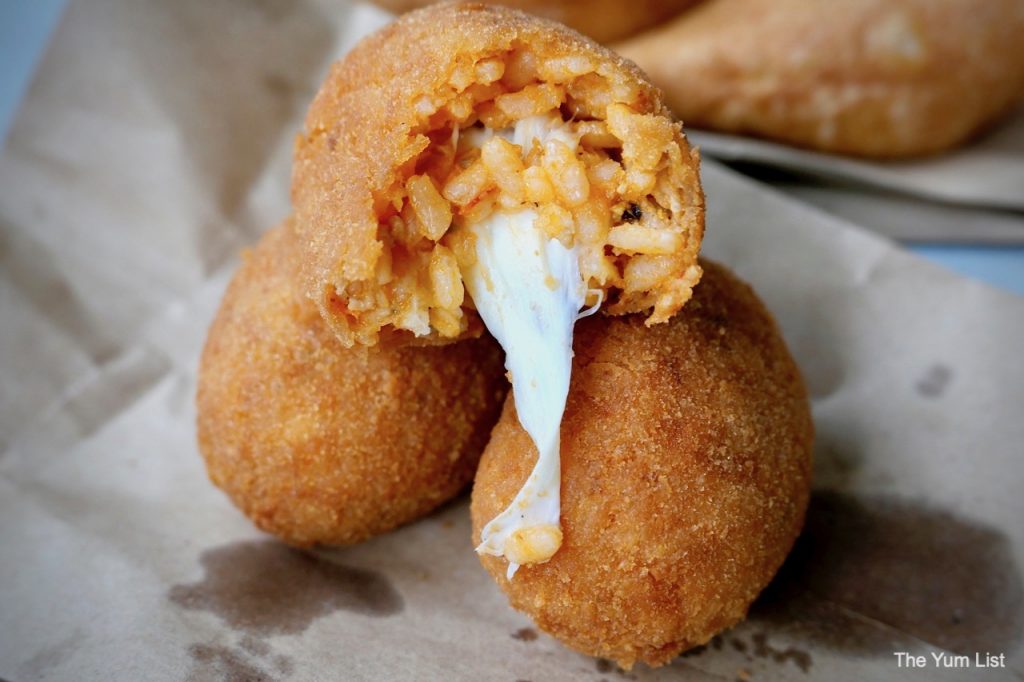 Pizza
We're happy to see so many meat-free options (there is meat but we're trying to be kind to the planet by reducing consumption) on the menu at Ghost Pizza KL. Pizza Margherita 12 " (RM 24) offers the typical Neapolitan toppings with tomatoes, mozzarella, cheese and fresh basil. The Pizza Mushrooms (RM 34) is white (bianca) in style, spreading the base with bechamel sauce rather than tomato. It's topped with plentiful mozzarella, mushrooms and truffle oil. Lastly, and with a hint of spice, Pizza Roast Veg (RM 29) is layered with tomato sauce, mozzarella, and grilled zucchini, eggplants and roasted red bell peppers.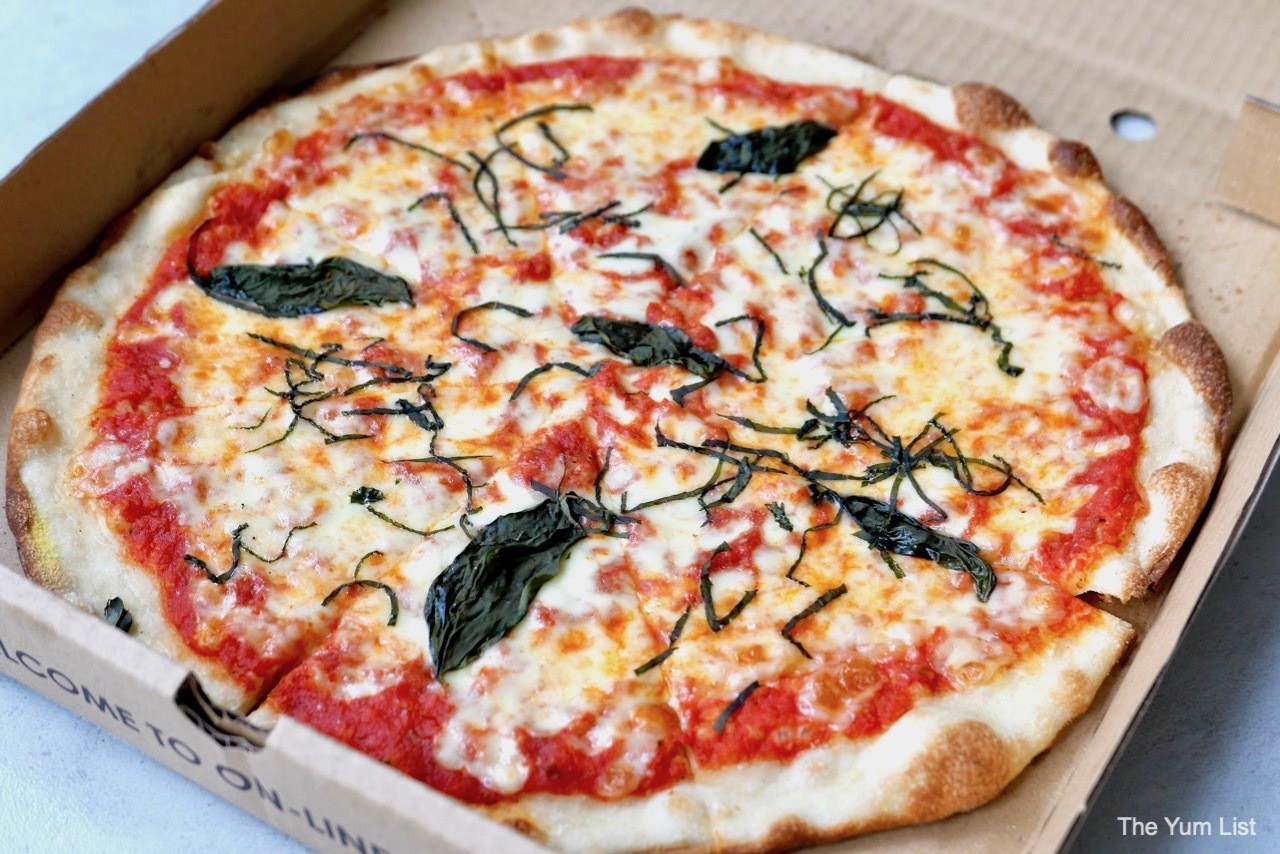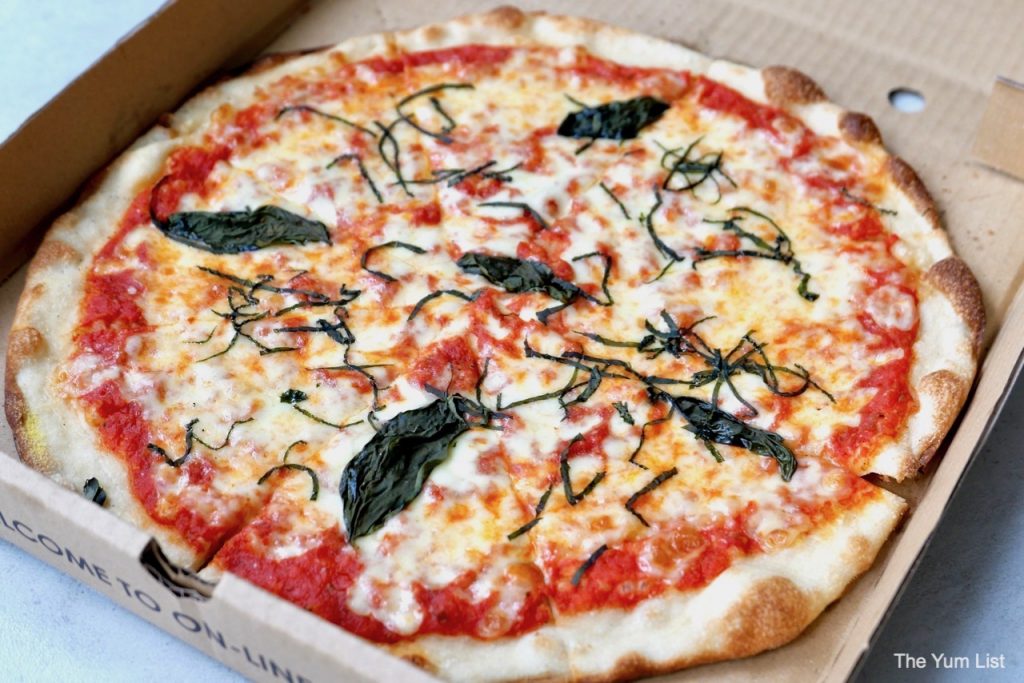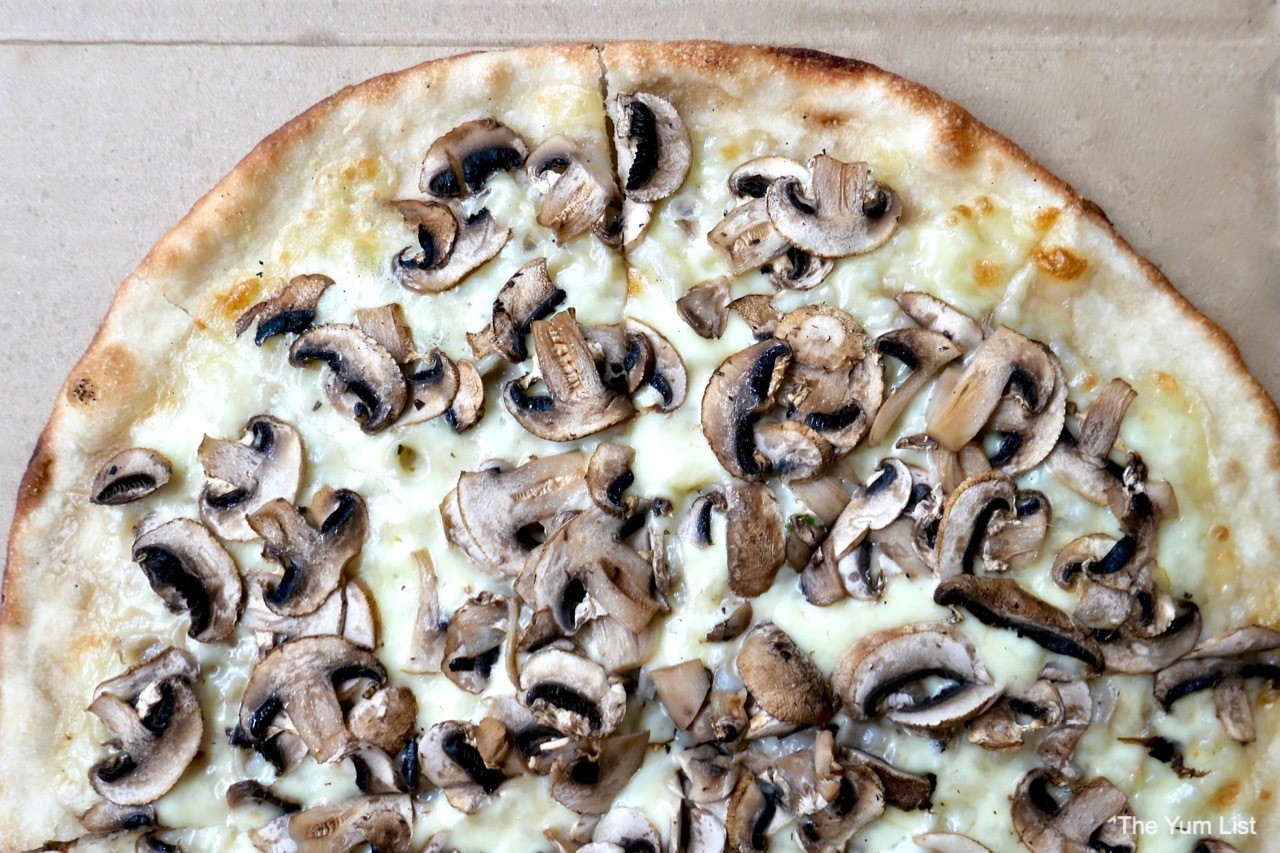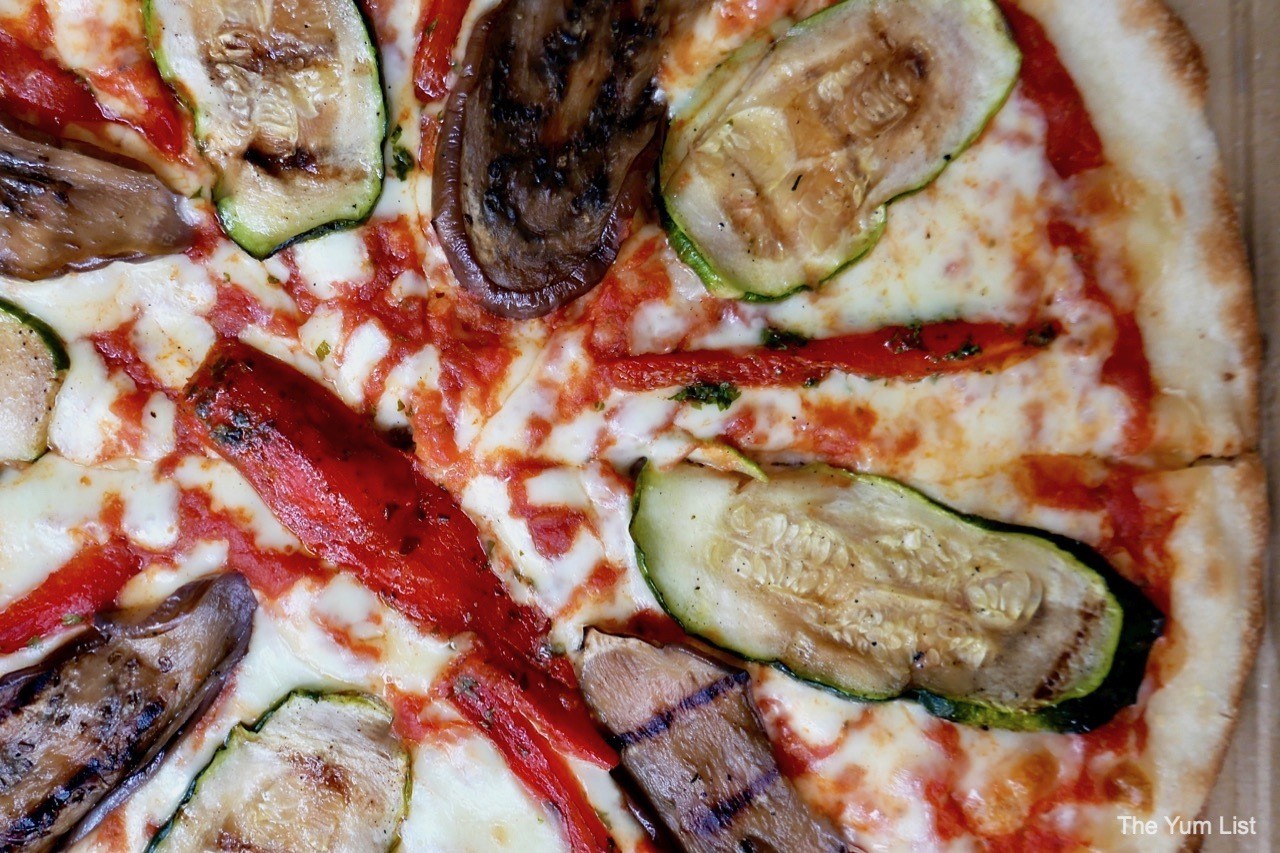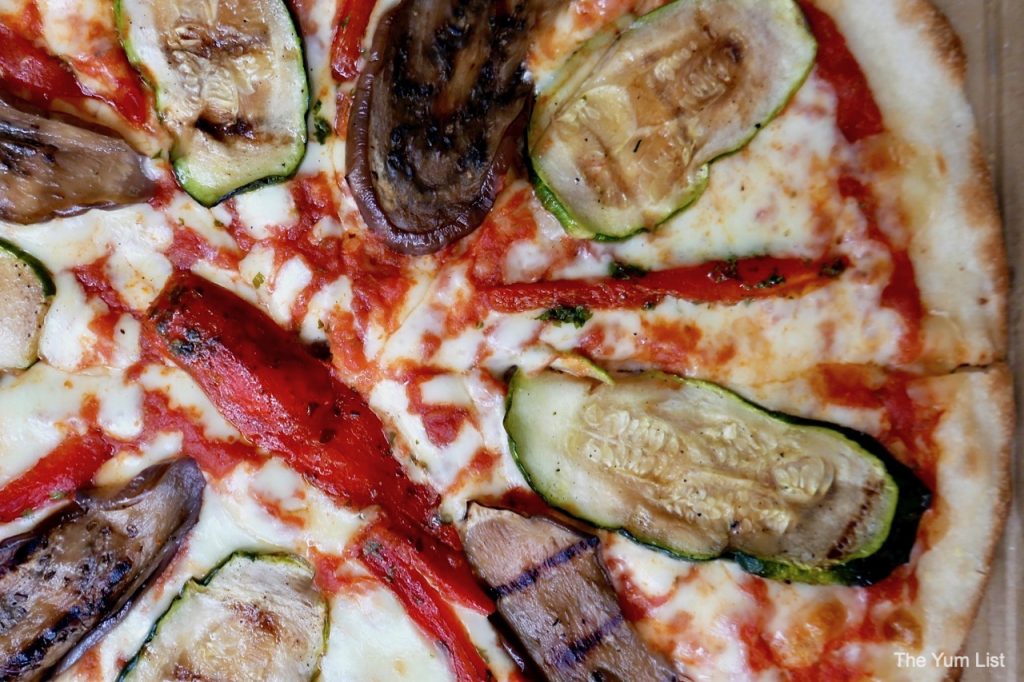 Dessert
Putting a sweet finish on our carb feast are Sicilian Cannoli (RM 15, 3 pcs). Home-made, these pastry cylinders are stuffed with ricotta cheese and chocolate chips. Candied orange peel puts on the final appealing touch.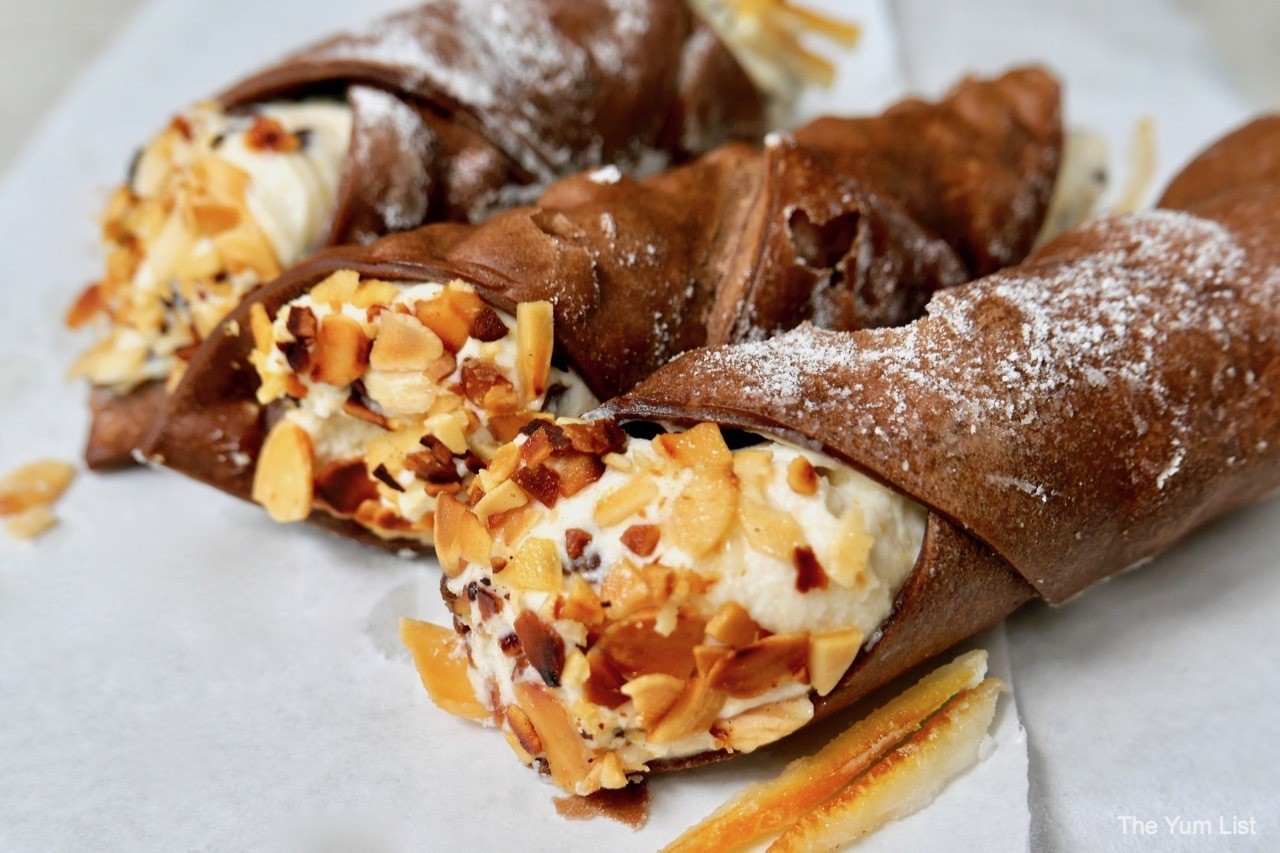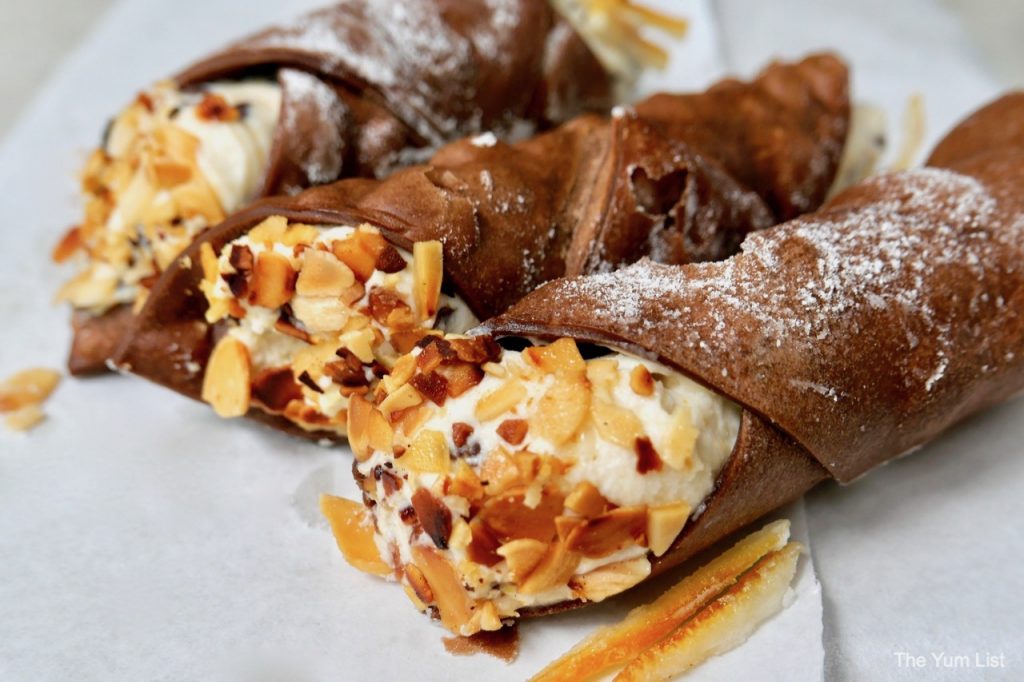 Ghost Pizza KL
Ghost Pizza KL is surely one of several kitchens to rapidly adapt to changing times. Reduced costs passed onto consumers are definitely appreciated and control over kitchen and delivery ensures the food reaches home in top condition.
Reasons to order from Ghost Pizza KL: a safe way to enjoy food you didn't have to cook yourself; Roman-style and well-priced pizzas; must order the arancini balls.
Ghost Pizza KL
ghostpizzakl.com
WhatsApp 010-826-8107
Delivery Service Only
Ghost Pizza KL Opening Hours
Tuesday to Sunday: 1 pm – 10 pm
Find more Italian restaurants in KL here and stay up-to-date on the latest happenings in KL's food and beverage scene here and here.