Words: Aisling Cullen Photos: Monica Tindall
When I think of little cafes in Italy, I imagine tourists unwinding on a woven rattan chair, sipping a cappuccino which rests on a small table decorated with a chequered red and white cloth. Espresso coffee is served to locals standing up by the bar counter, as they waste no time in getting their caffeine fix before continuing their journey.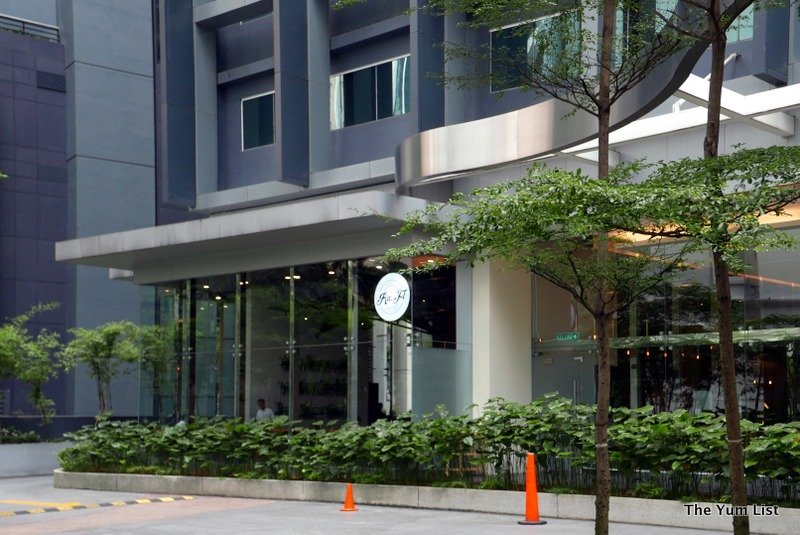 Rossi Andrea and Filippo Tomelleri, owners of Ra.Ft (and whose initials inspired the name), have a different take on an Italian café. Of course the coffee has to be good. That is a must. They have imported the machine from Turin in Italy and roast their own beans to create a blend that is high in acidity with a robust flavour.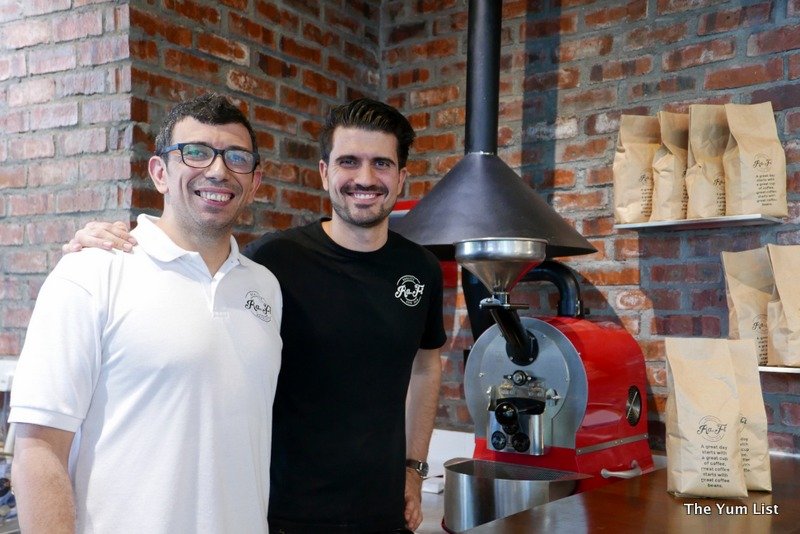 That's about the only similarity with a traditional Italian café. Ra.Ft is contemporary, stylish and more like the type of café you would see in a fashion district of Milan. However, we are lucky enough to have Ra.Ft in the heart of KLCC, just behind the Intercontinental Kuala Lumpur. The menu has subtle notes of Italy – there are a few pasta dishes and Italian ingredients can be spotted here and there, but it has a distinct modern twist.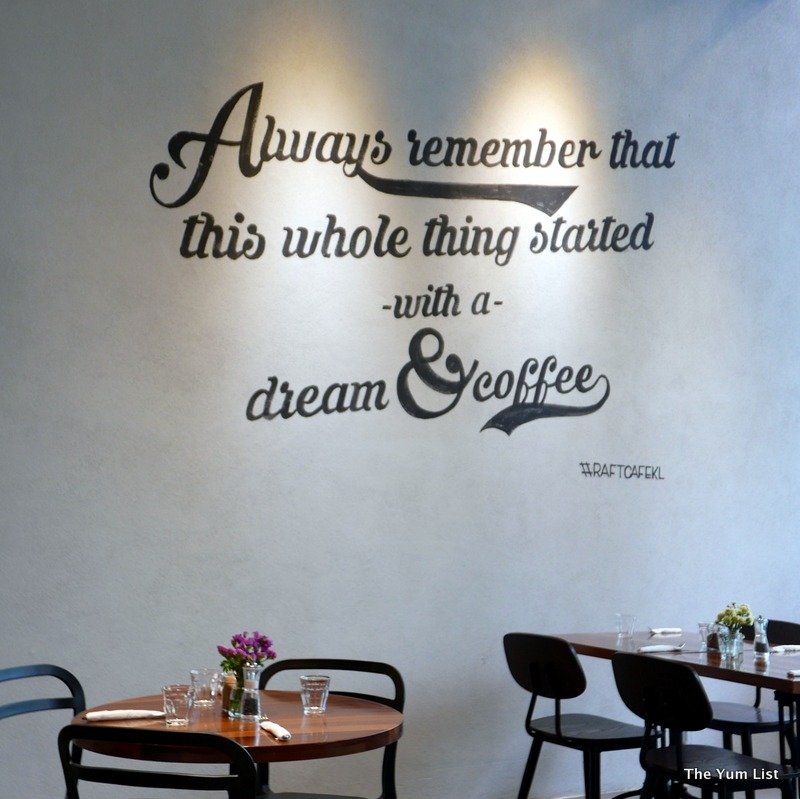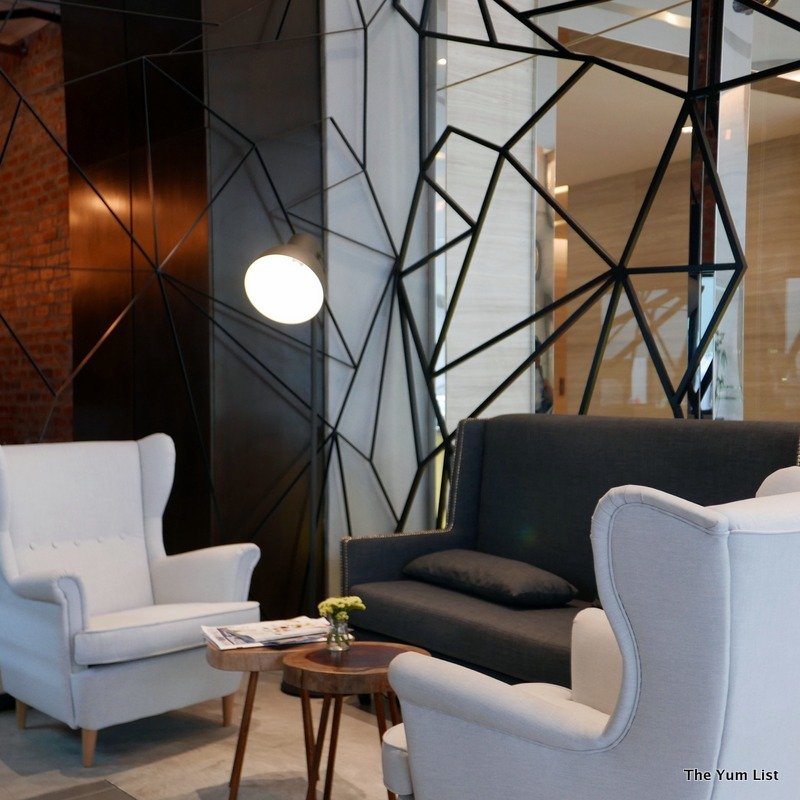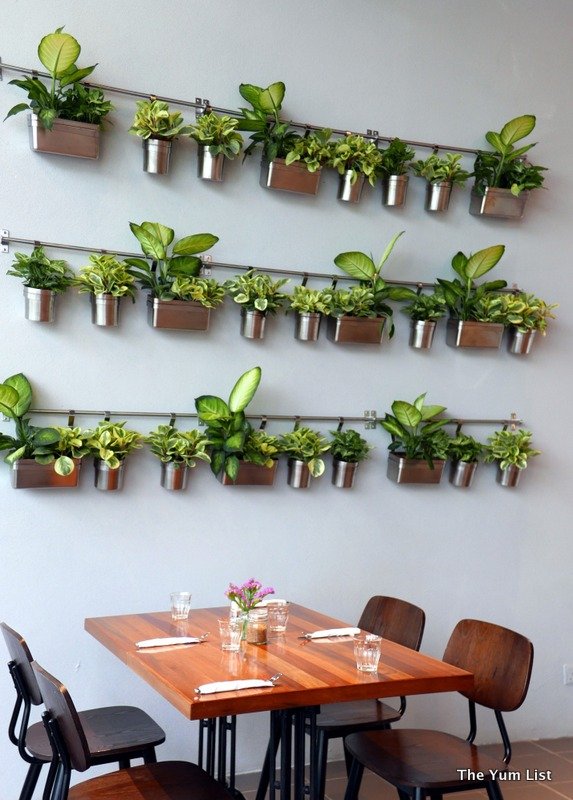 High ceilings are decorated with an avant-garde design of steel and wood fixtures, and the exposed concrete walls are softened by lots of greenery. Parents will be happy to find a small play area for kids at the back of Ra.Ft, hidden away from business diners coming from Menara Citibank across the road.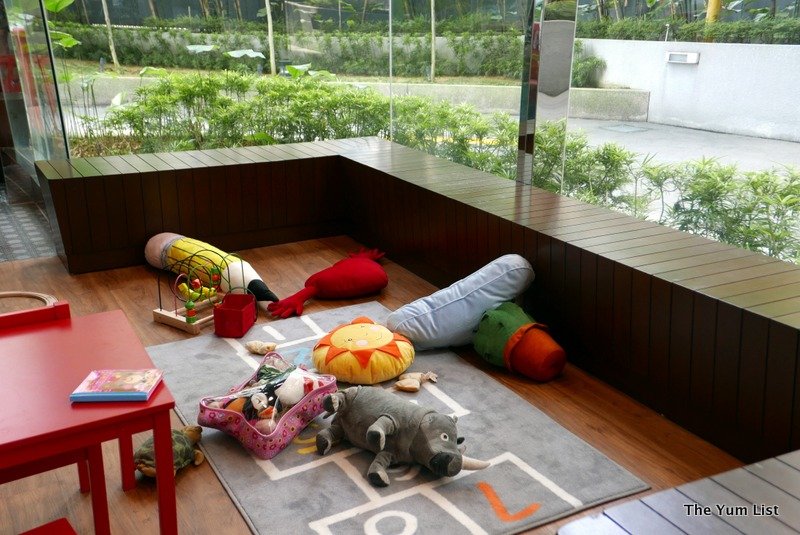 We are impressed by the comprehensive drinks list including a delicious Mochaccino (RM9) that has the perfect balance of being not too sweet and the all-important caffeine hit coming clearly through.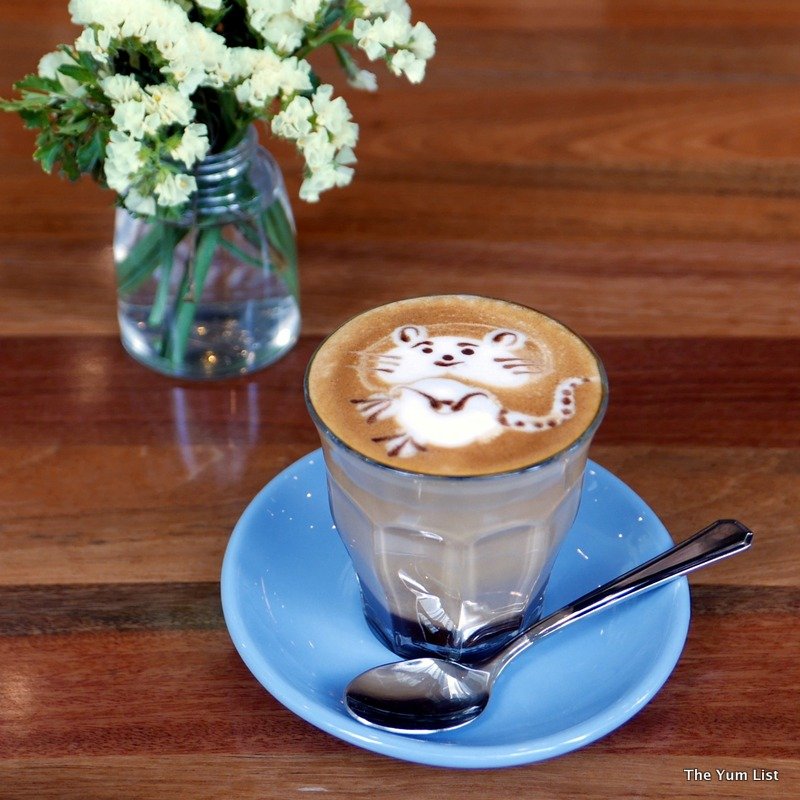 The Vietnamese Coffee (RM10) is a drip style coffee with condensed milk sitting at the bottom of the glass. Stir it up and the black coffee turns a creamy colour. It's a powerful coffee that will definitely kick start your day.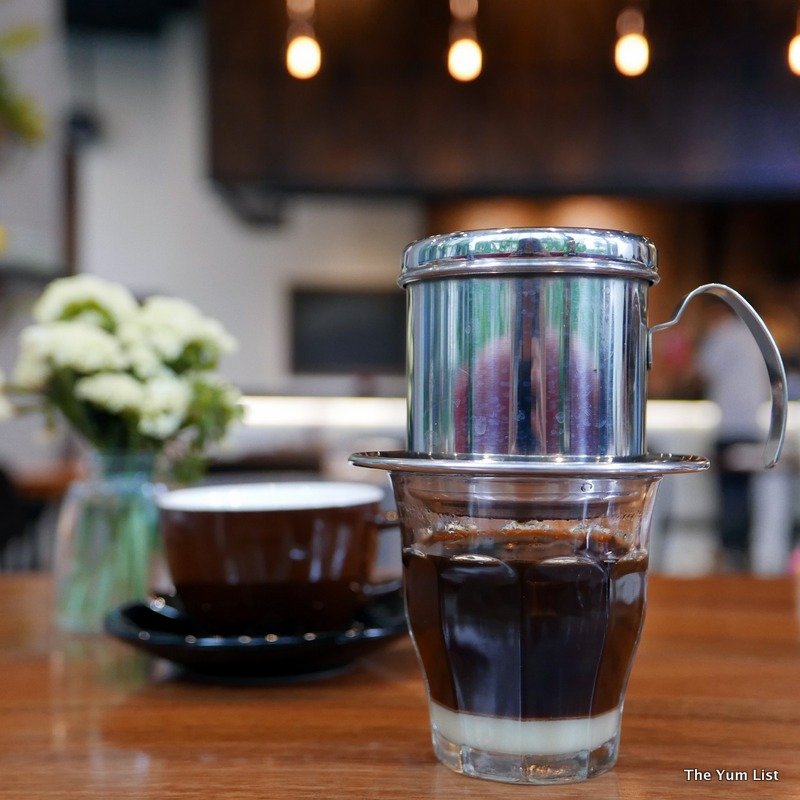 A favourite of ours was the Ra.Ft Cold Brew Coffee (RM8) which was both refreshing and stimulating at the same time. And, of course, a traditional cappuccino and macchiato are brewed to perfection.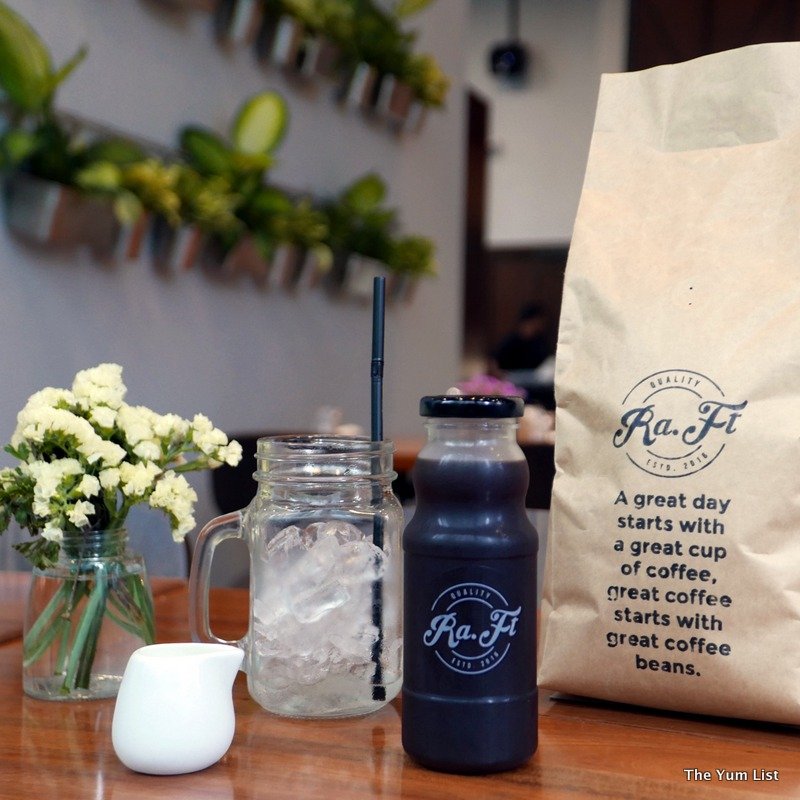 The Coconut Shaker (RM16) was much lighter than what I expected, with little crunchy wafer biscuit pieces complimenting the velvety texture of the coconut ice-cream. After a big night of drinking, the Liver Cleanser (RM14) is a must. Freshly squeezed orange, beetroot and carrot are blended together. The earthy flavour of the beetroot really comes out in this one.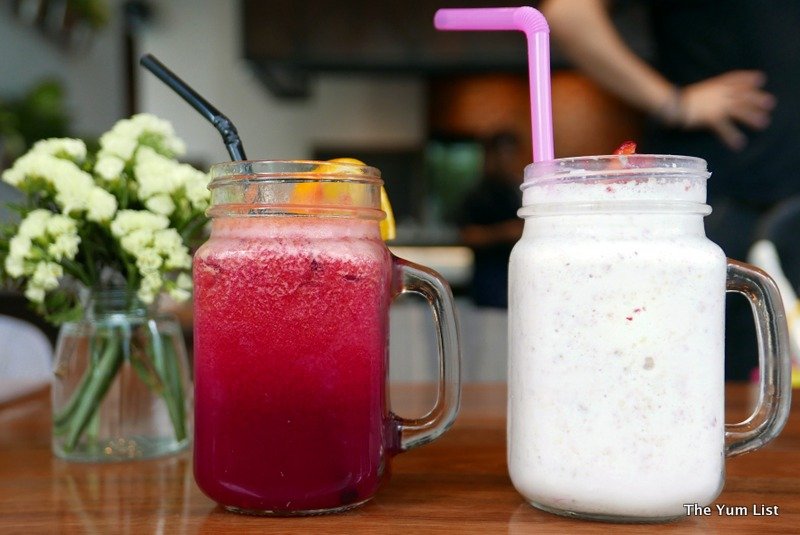 And no hangover (or large appetite!) is complete without a big breakfast. The Ra.Ft Breakfast (RM30) is the breakfast of kings, with homemade toast, butter mushrooms, baked beans, roasted tomatoes, streaky bacon, chicken or pork sausage, eggs and a pressed potato with melted cheese.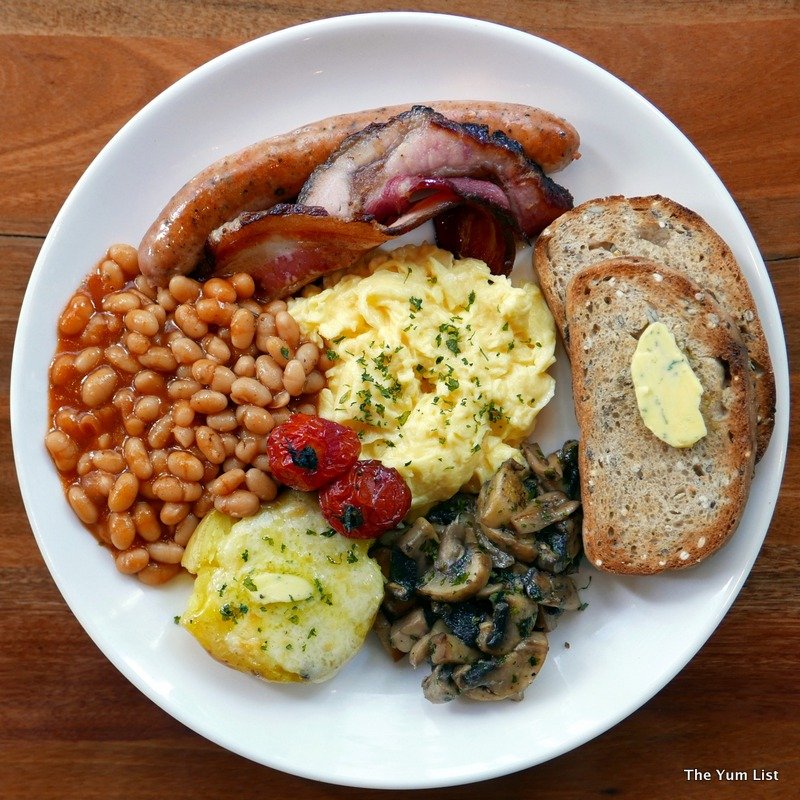 If you are looking for something lighter, the French Croissant with Nutella and Almonds (RM8) is delicious and crispy on the outside with a soft buttery and chocolate hazelnut flavour on the inside.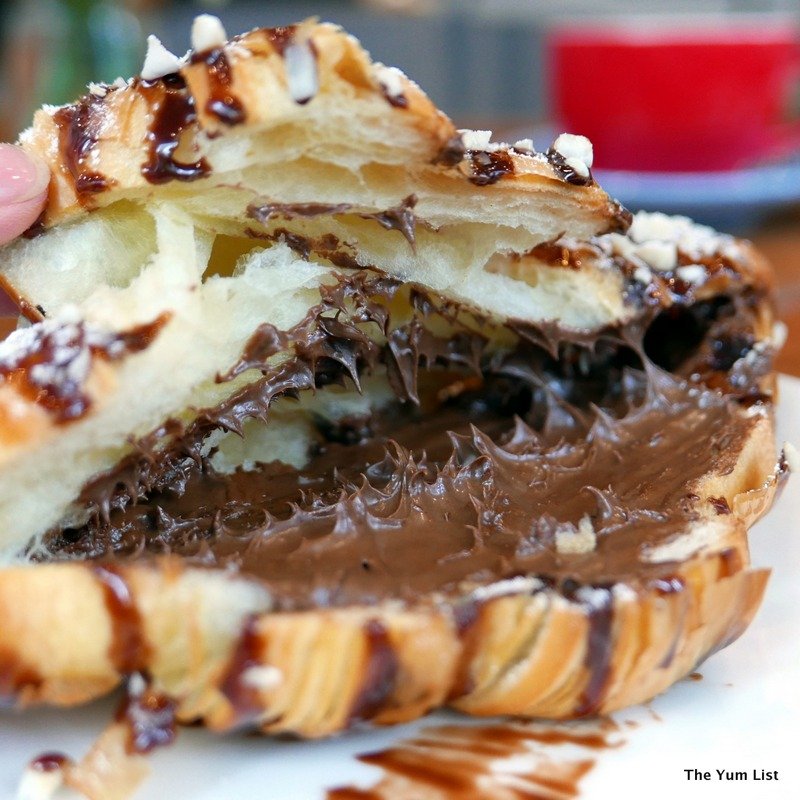 Ra.Ft serves a selection of bagels and we tried the Cream Cheese with Home Cured Salmon (RM18). The salmon is tinged purple from being cured with beetroot.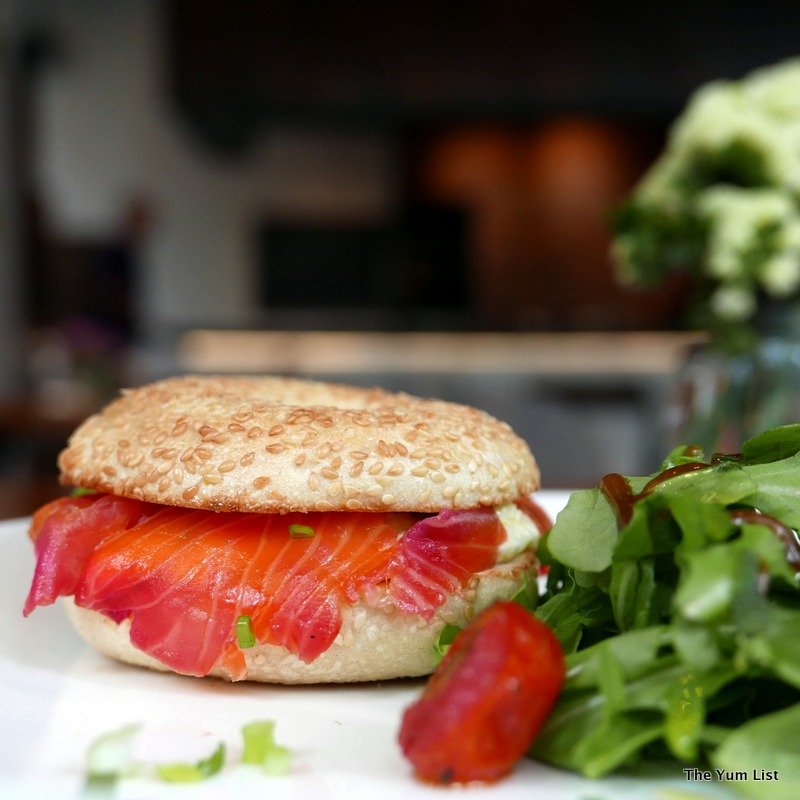 Large, fluffy pancakes are a showstopper at Ra.Ft, and ours were stuffed with Nutella (RM16). We loved this dish and thought that a dollop of cream would really lift the chocolaty smoothness of the Nutella.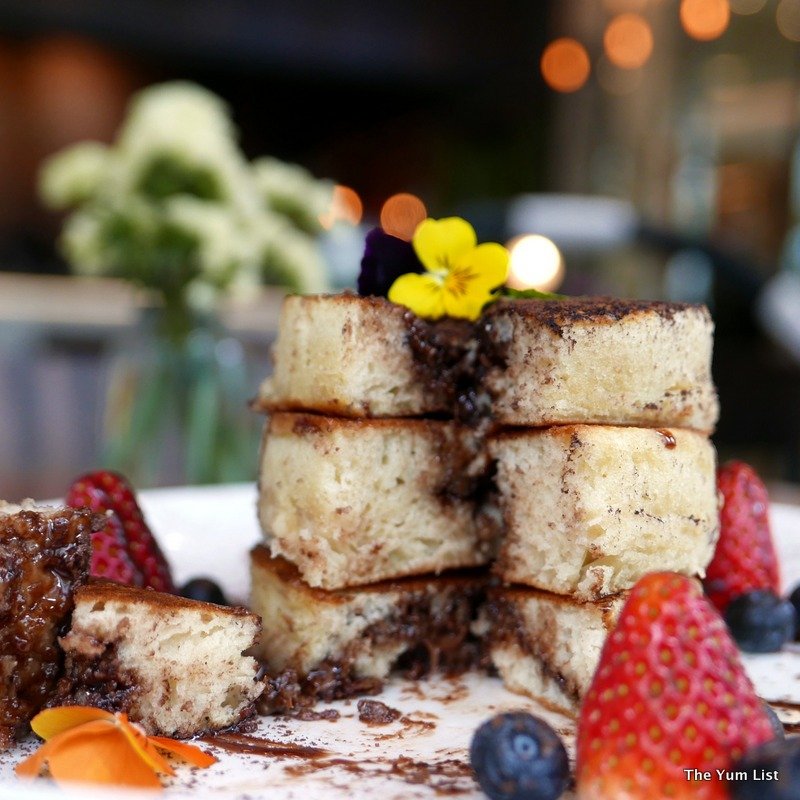 The Ra.Ft Burger (RM33) is a mix of pork and beef, stuffed with mozzarella and mushrooms, and served with coleslaw and chips. This was a full-flavoured burger that was very satisfying.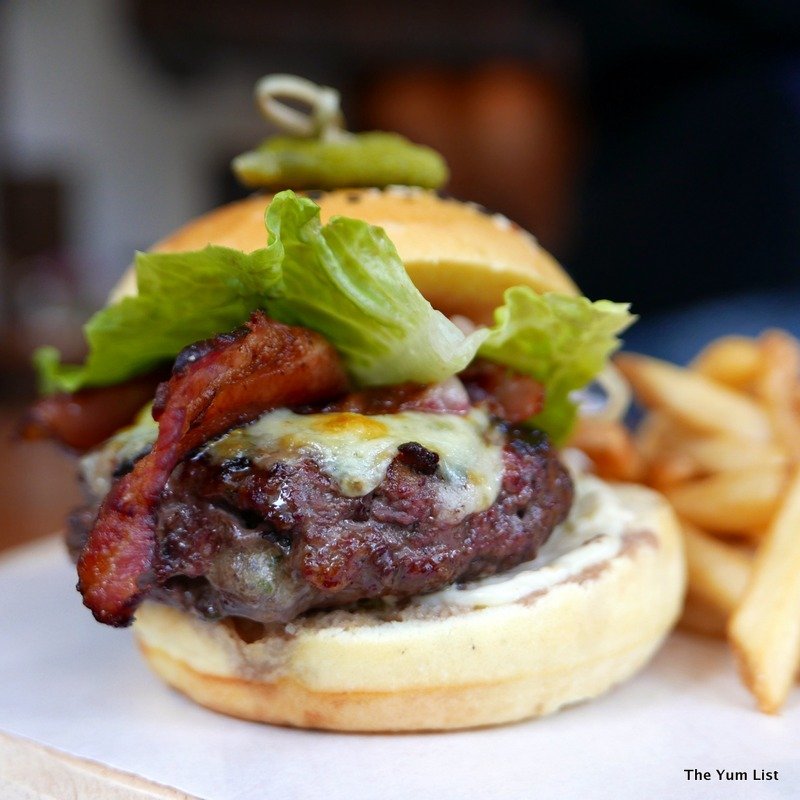 The Gluten Free Chocolate Brownies (RM12) have to be the best brownies in KL! My spoon cracked into the chocolaty crust, breaking into the most smooth and luscious brownie I have ever had. Each brownie is served with a scoop of vanilla ice cream.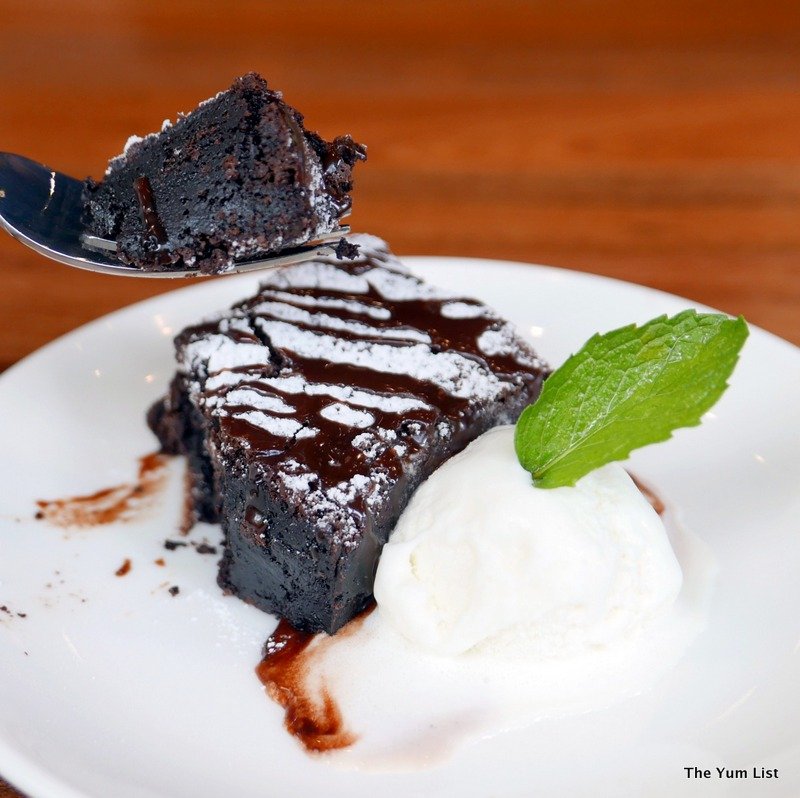 One of my favourite desserts is tiramisu, but lately I have been finding it very unsatisfying while based in KL. I couldn't think what was missing, and finally it hit me once I tried Ra.Ft's Tiramisu (RM12) – alcohol!! When liquor is taken out of the recipe, it just doesn't taste the same. Ra.Ft's tiramisu has got a generous shot of grappa which is an essential ingredient of this Italian recipe.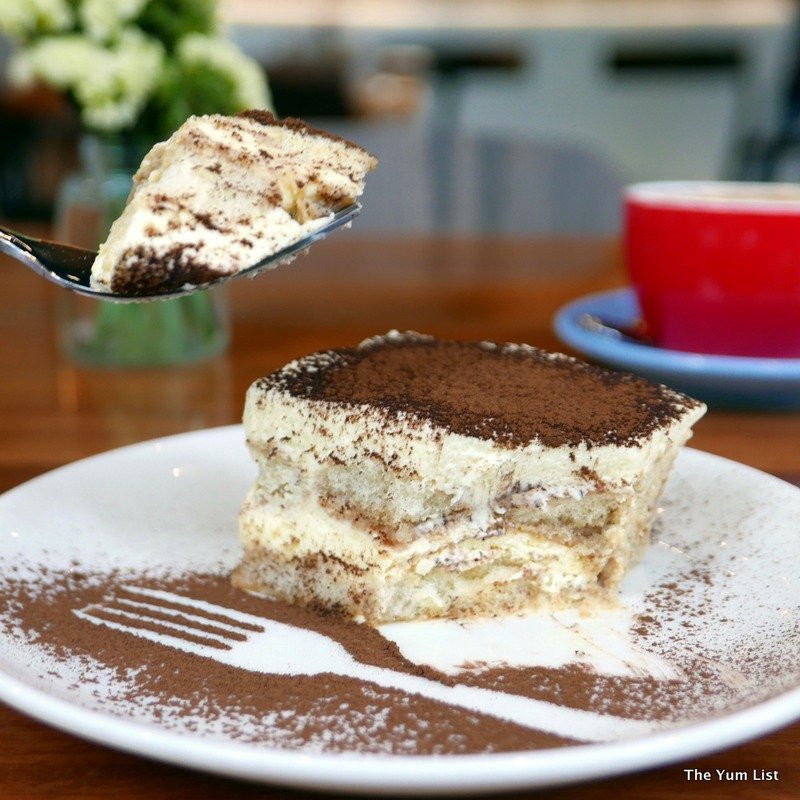 One tradition in Italy I am glad to see here is the Aperitivo. Between 4pm and 7pm, if a customer orders any glass of wine or beer, small nibbles are served complementary. We tried Jules Mediterranee Rose Wine (RM25 per glass) from France which is very enjoyable – both fruity and fresh. We also had a glass of Passimento Romeo and Juliet (RM25 per glass) from Italy, a spicy and velvety red wine. Be sure to check out the label: it's a snapshot of the graffiti wall from Verona itself.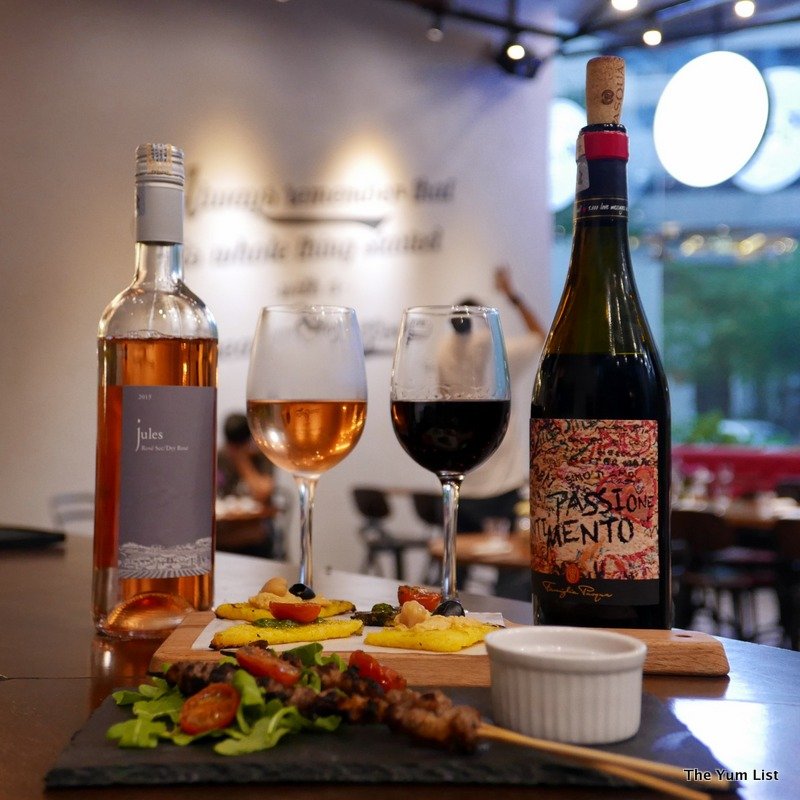 One thing that won't go amiss at Ra.Ft is the friendly and smiling staff that both Andrea and Filippo are proud of. Andrea stressed to us that it's important for him to take care of his staff, as he knows if he takes care of them then they will take care of the customers.Their idea is to create a mini Google-style place of work. Wise words Andrea! We at The Yum List look forward to coming back to this modern and friendly spot in KLCC.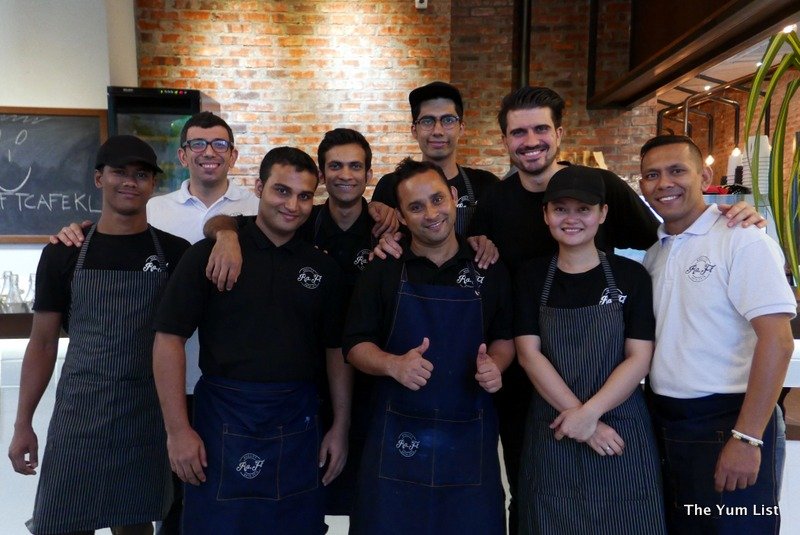 Reasons to visit: super friendly staff, kids play area, great coffee, interesting drinks list, a place to unwind in the heart of the city.




Ra.Ft Cafe
Binjai 8, Lorong Binjai, Off Persiaran KLCC
Kuala Lumpur, Malaysia
www.facebook.com/pg/raftcafeKL/about/
+6 03 2181 1091
Open daily, 7.30am-10pm.