Soul Kitchen Delivery Menu
Monica Tindall
With the latest announcements, some of you might be keen to ditch delivery and hit dine-in. Whatever you choose, the recipes at Soul Kitchen are bound to be a sensation.
APAC Les Mills Asia Pacific body combat fitness trainer turned "Soul chef" and co-owner Jon Chew has a burning passion for curating dishes that are nutritious with a twist. We find lots of regional inspiration in his recipes and especially appreciate the abundance of local ingredients. Various ulam, torch ginger, and that fabulous jungle fern are some of my faves.
We recently had an excellent meal delivered from Soul Kitchen Hartamas. We found each dish fresh and well suited to travel.
Soul Kitchen Delivery Menu
Starting off light and fresh, Wild Green's Salad (RM18) made my healthy heart happy with its variety of greens. A trio of leaf varieties – fern, minari and ulam raja – were tossed with mandarin orange segments, crispy grated coconut and a house-made vinaigrette. Torch ginger is the secret ingredient in the dressing giving a citrus-floral tang to the salad.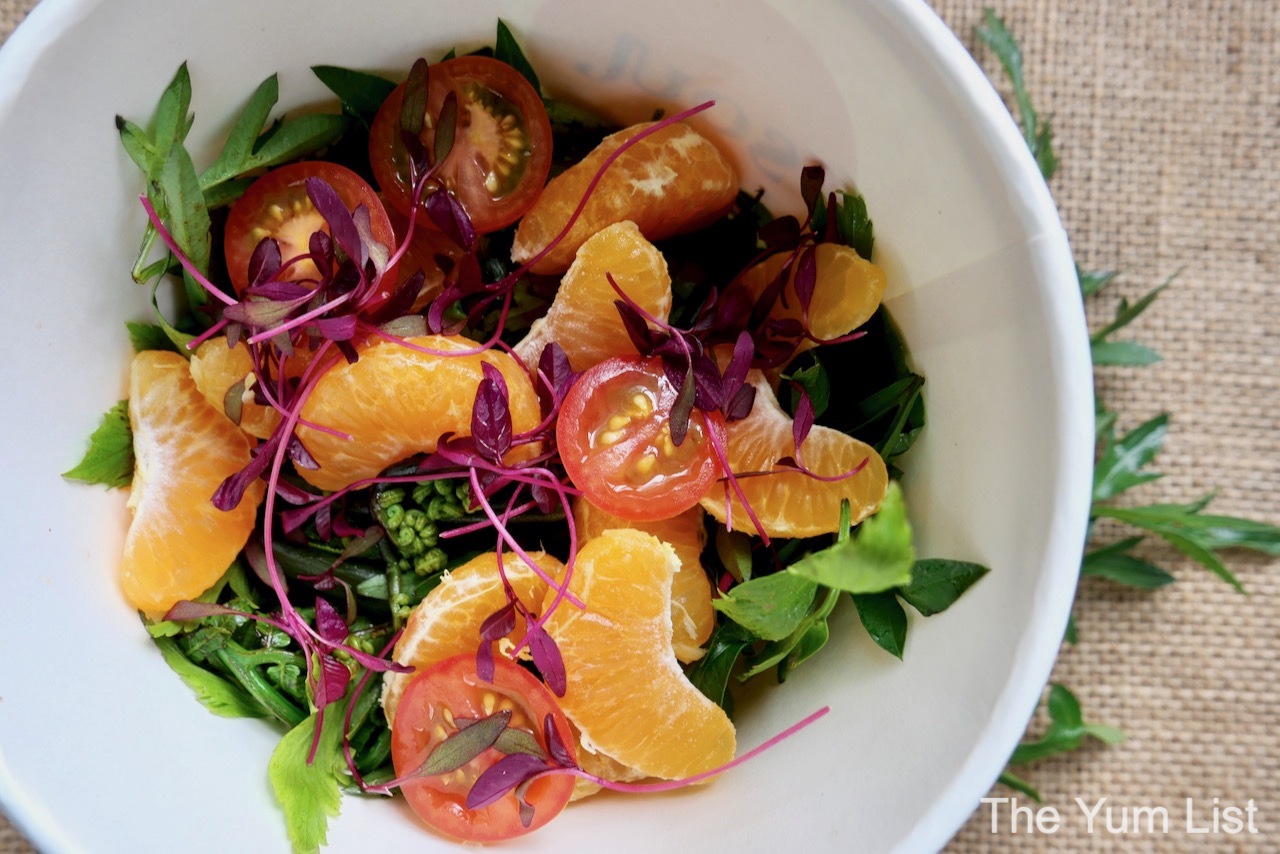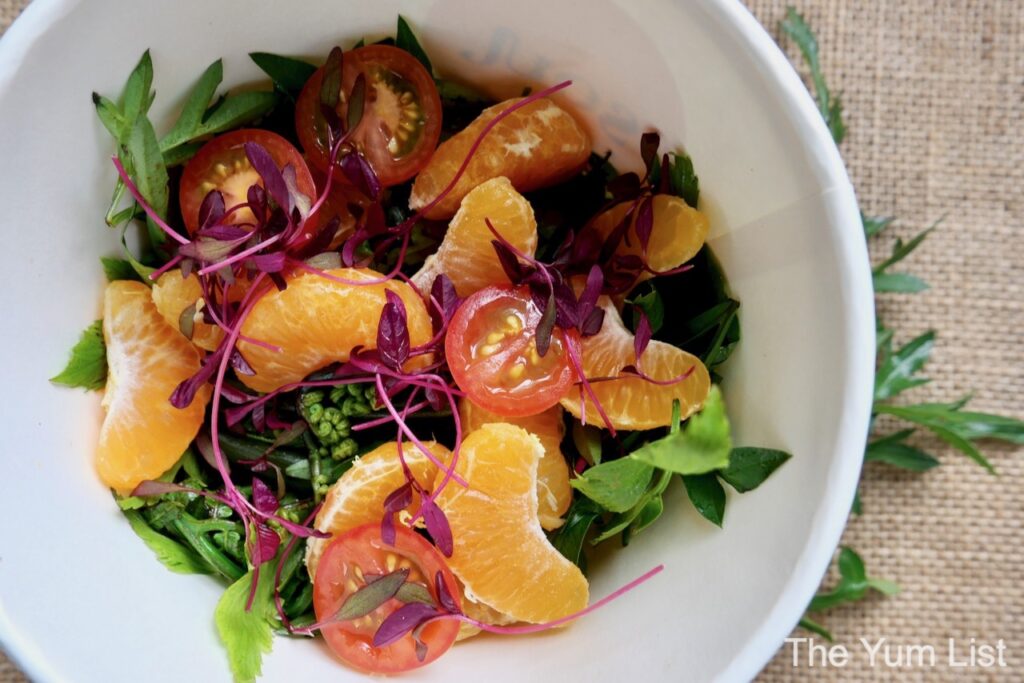 One of Soul Kitchen's signatures is their BBQ Lamb (RM78). The meat is marinated for 24 hours in their signature soy sauce before cooking. The three plump chops went fantastically well with the previous salad, which cleanses the richness of the lamb.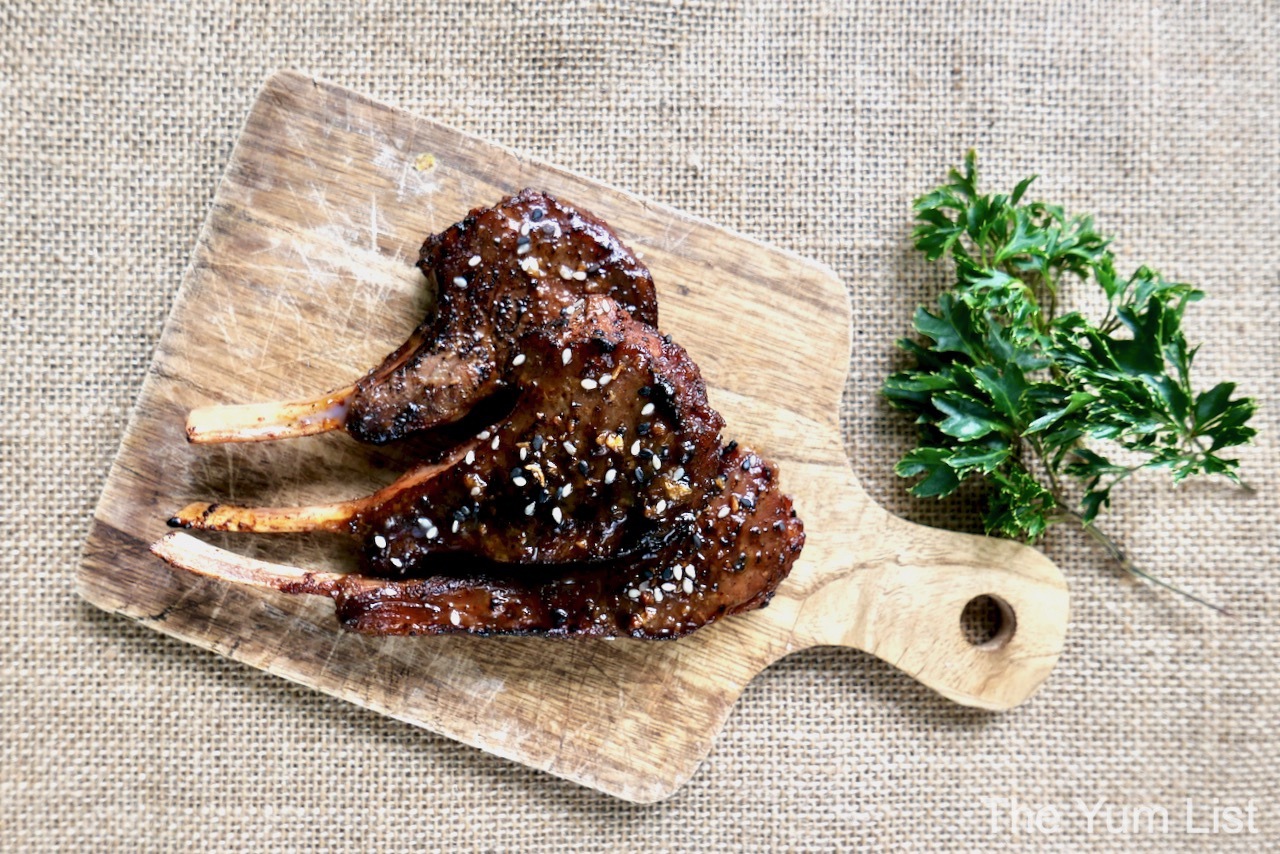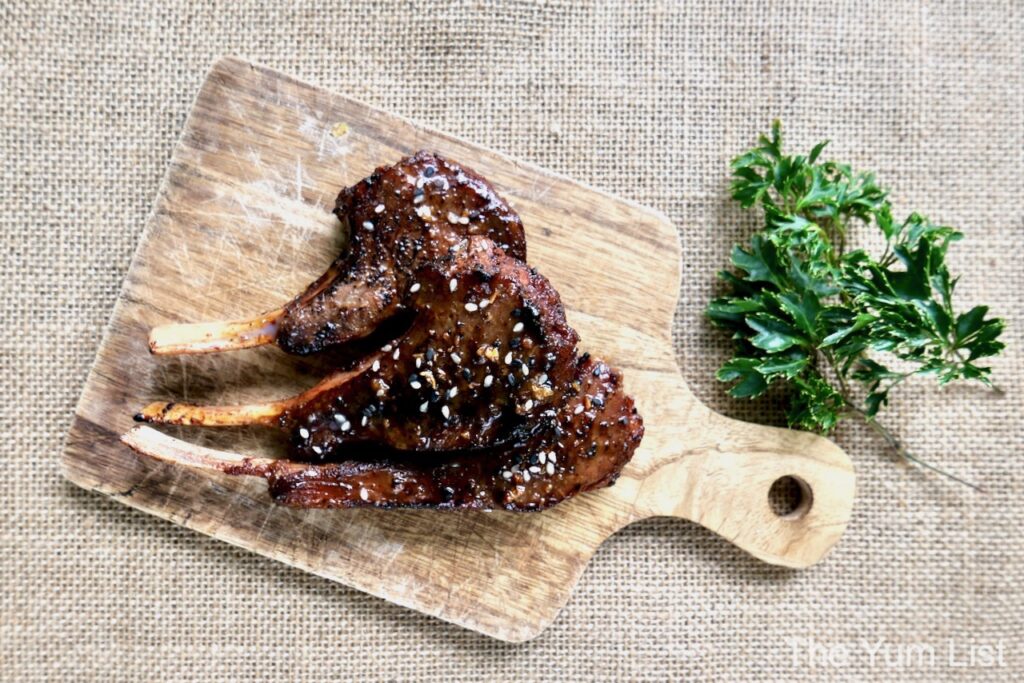 Getting some more veg, the Baked Aubergine with Spicy Miso (RM18, 2 pieces) is a thick, flavourful choice. I like mine cooked a little more, so I would request extra doneness on my next order. Also, in the same container, you'll see Dumpling Noodles (RM29). Handcrafted duck egg noodles and chicken dumplings are complemented by a mildly sweet and savoury house-made sauce. The pasta is delicate and elegantly swirled around my fork.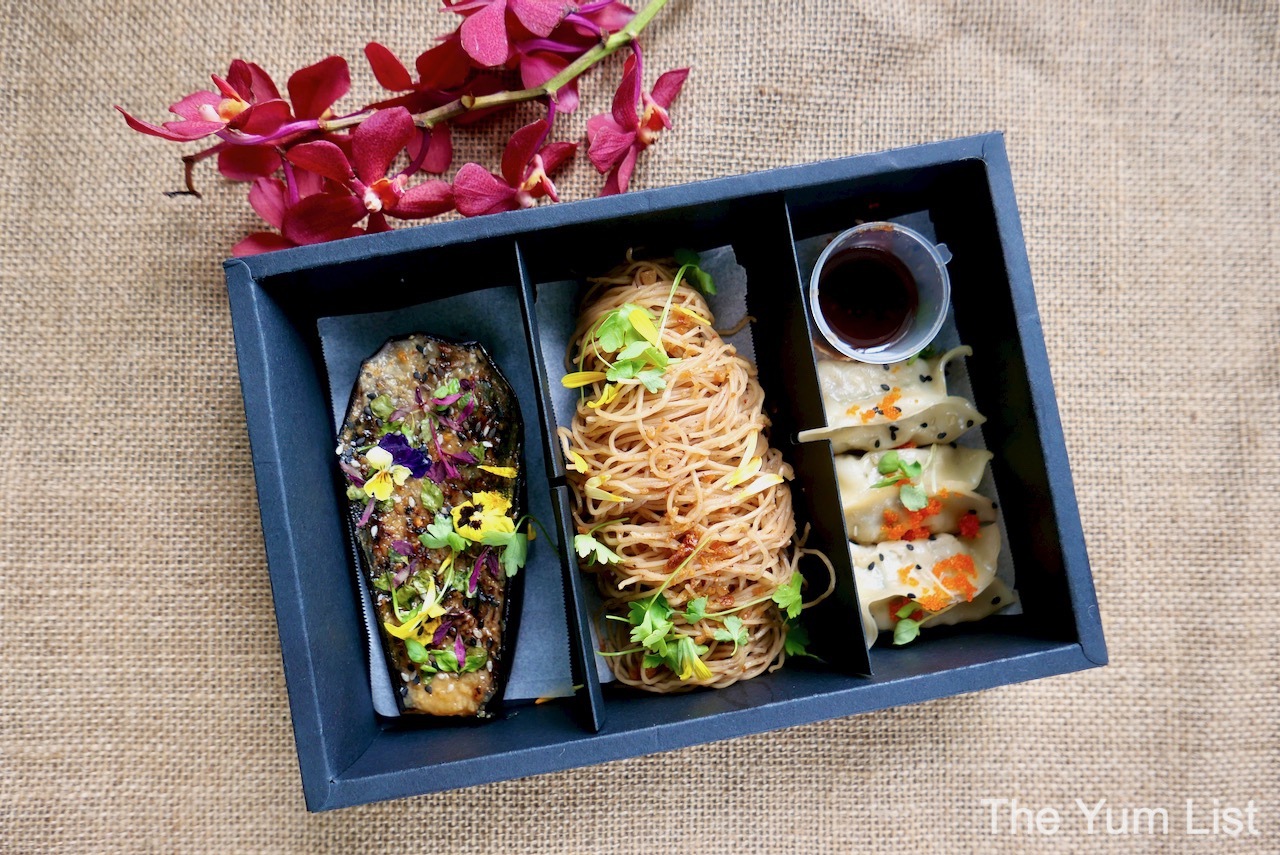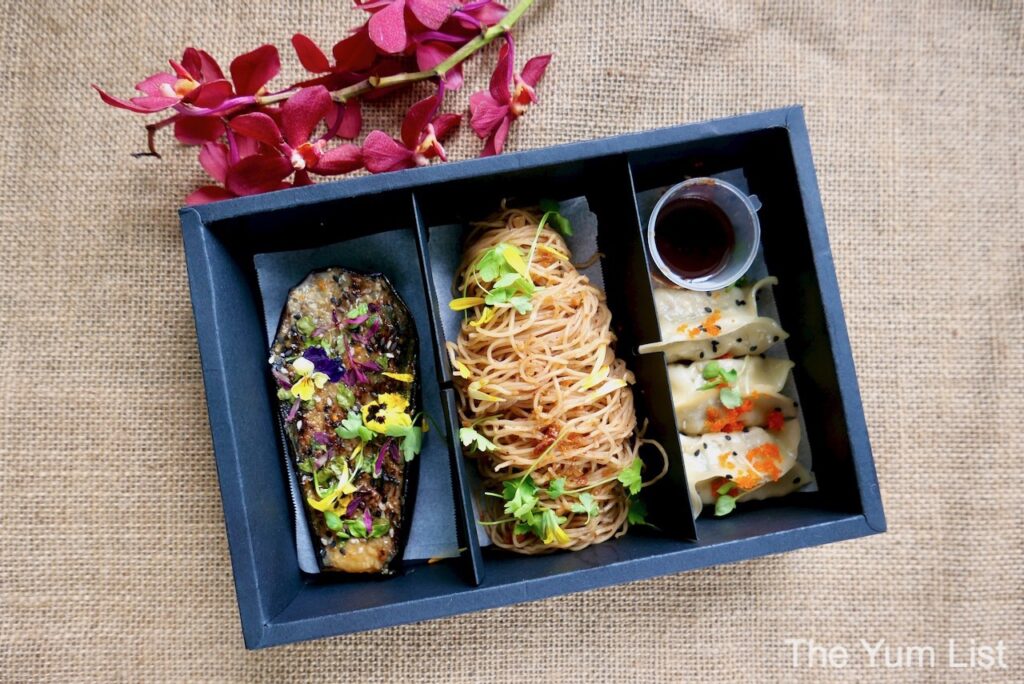 Soul Kitchen Delivery Menu – Bowls
I love the concept of everything you need in a single bowl, and Soul Kitchen offers both a trout and a beef bowl worth ordering. The Trout Mentaiyaki Bowl (RM 40) was beautifully presented with a piece of pink fish lying across a bowl of rice. Delicately herbed and grilled, the salmon trout was moist and flaky. Nori rice complemented by mentaiko, tomato salsa, edamame and garlic chips was an excellent base. However, the highlight must be the sauces – truffle and ajiyaki. Packed separately, you can play with the flavours getting just the right amount of earthy truffle or sweet and salty. This also comes as a Beef Bowl (RM48) with similar condiments. Grilled sirloin steak is well balanced with sauté fern.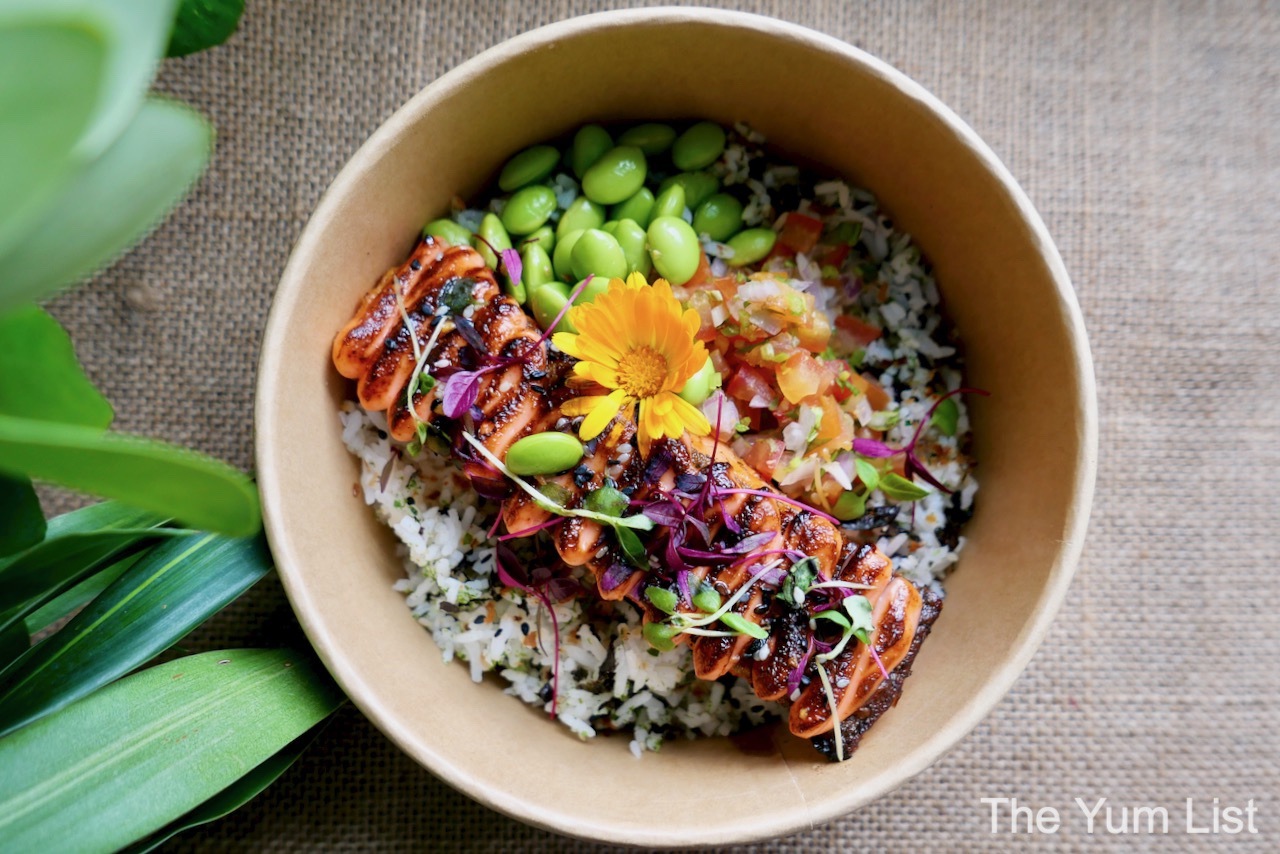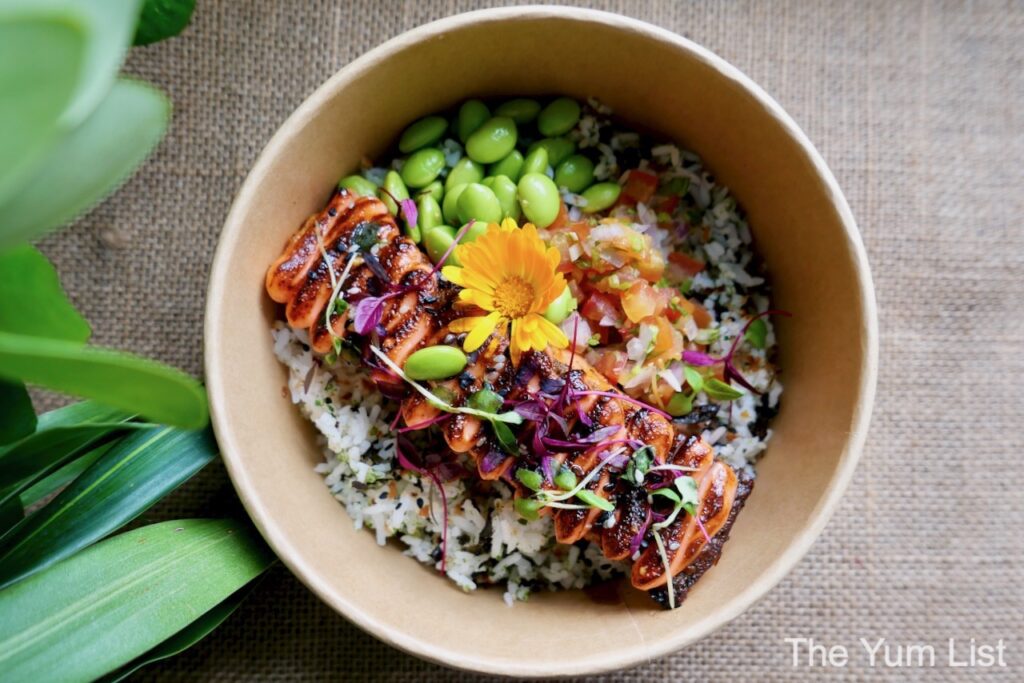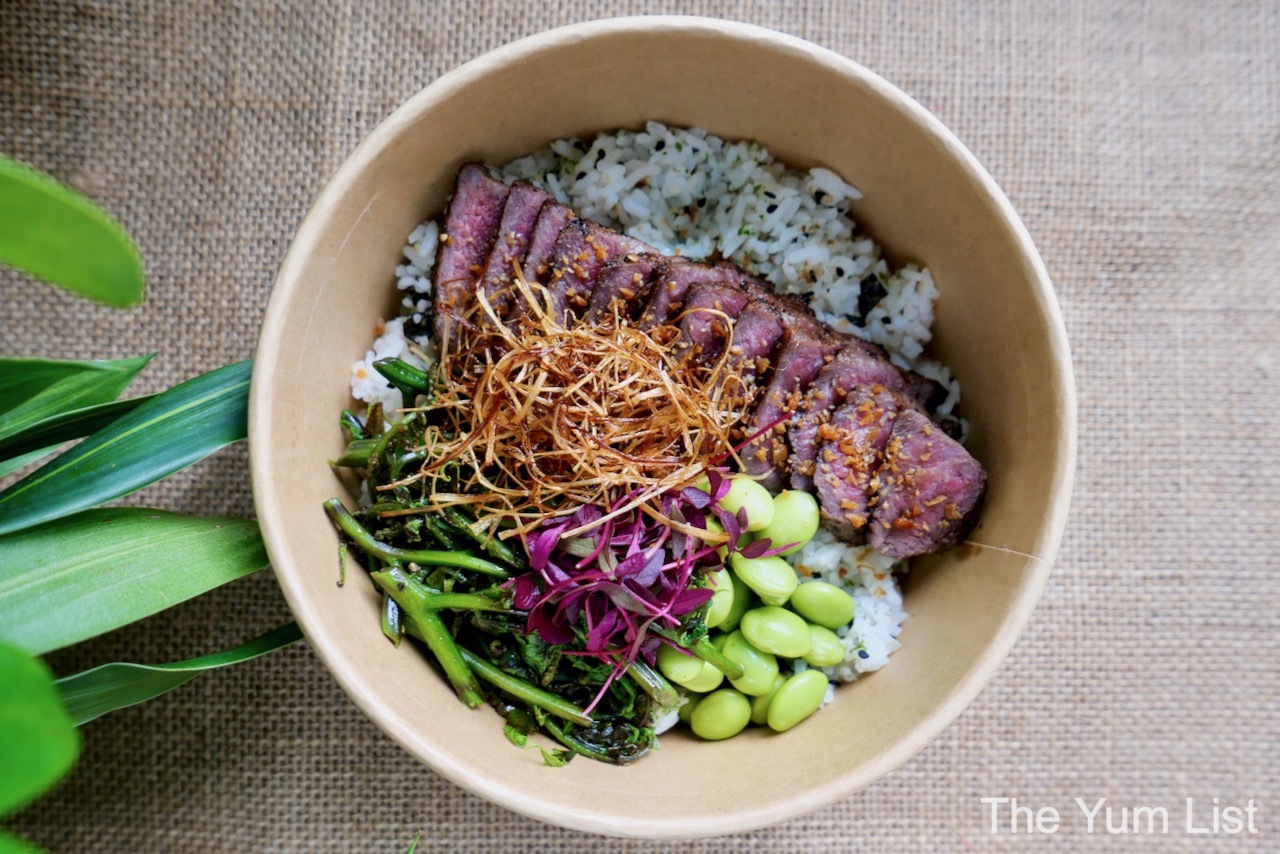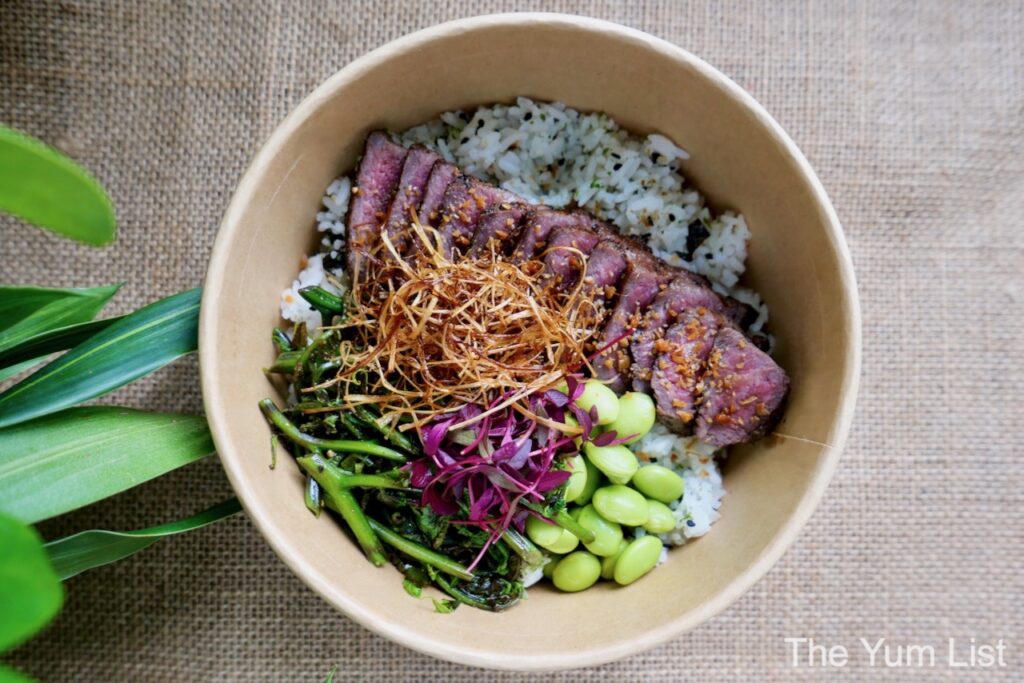 Soul Kitchen Delivery Menu, Sri Hartamas
You can order takeaway and delivery meals from Soul Kitchen via WhatsApp at +6017272 8971 or Beepit. They will also be open for dine-in from August 26, 2021.
Soul Kitchen Plaza Damas 3
3, Plaza Damas, B-0-10
No 63, Jalan Sri Hartamas 1
50480 Kuala Lumpur, Malaysia
Soul Kitchen Hartamas Operating Hours
11.30 am – 2.30 pm
5.30 pm -10 pm
Closed on Monday
Find more delivery options in KL here and stay up-to-date with the latest gourmet and travel recommendations for Malaysia here and here.