The Social Rewards App
Monica Tindall
The Social Rewards App has recently been relaunched for online food delivery and membership rewards. Their four brands – The Social, Ekkamai, Lisette's Cafe and Cafe Deli by El Meson – are available on the app. They are currently offering a 10% discount on all purchases made.
On top of 10% off for in-app orders, you'll also receive The Social Rewards Points on every RM1 spent. Furthermore, 5% of every bill will go to local charities, such as The Hope Branch Community, to help with their efforts to support those affected by the Covid-19 pandemic.
We try out The Social Rewards App with an order from Lisette's Café. Lisette's offers much to enjoy from their menu, known for their excellent selection of bakes and cakes and great vegan and vegetarian choices.
The Social Rewards App
The app took less than a minute to download and just under 64MB of storage space. You will be required to sign in, giving your full name, phone number and date of birth to access the menu. You will also need to provide the app access to your location even if you are doing a self-pick-up. Once inside, you choose which of the four restaurants you'd like to order from. Each has a menu with pictures, prices and details of the ingredients. A few clicks and you're order is in.
Lisette's Café
Vegan Options
As mentioned, Lisette's Café is known for its substantial range of meat-free recipes. We begin with the Vegan Big Breakfast (RM 35). It fills a plate with vegan sausage, roast pumpkin, mushrooms, avocado topped with black and white sesame seeds, tempeh hash, cherry tomatoes and sourdough toast. The sausage is quite good, stuffed with lots of veg, vegan cheese and a nice mild curry seasoning.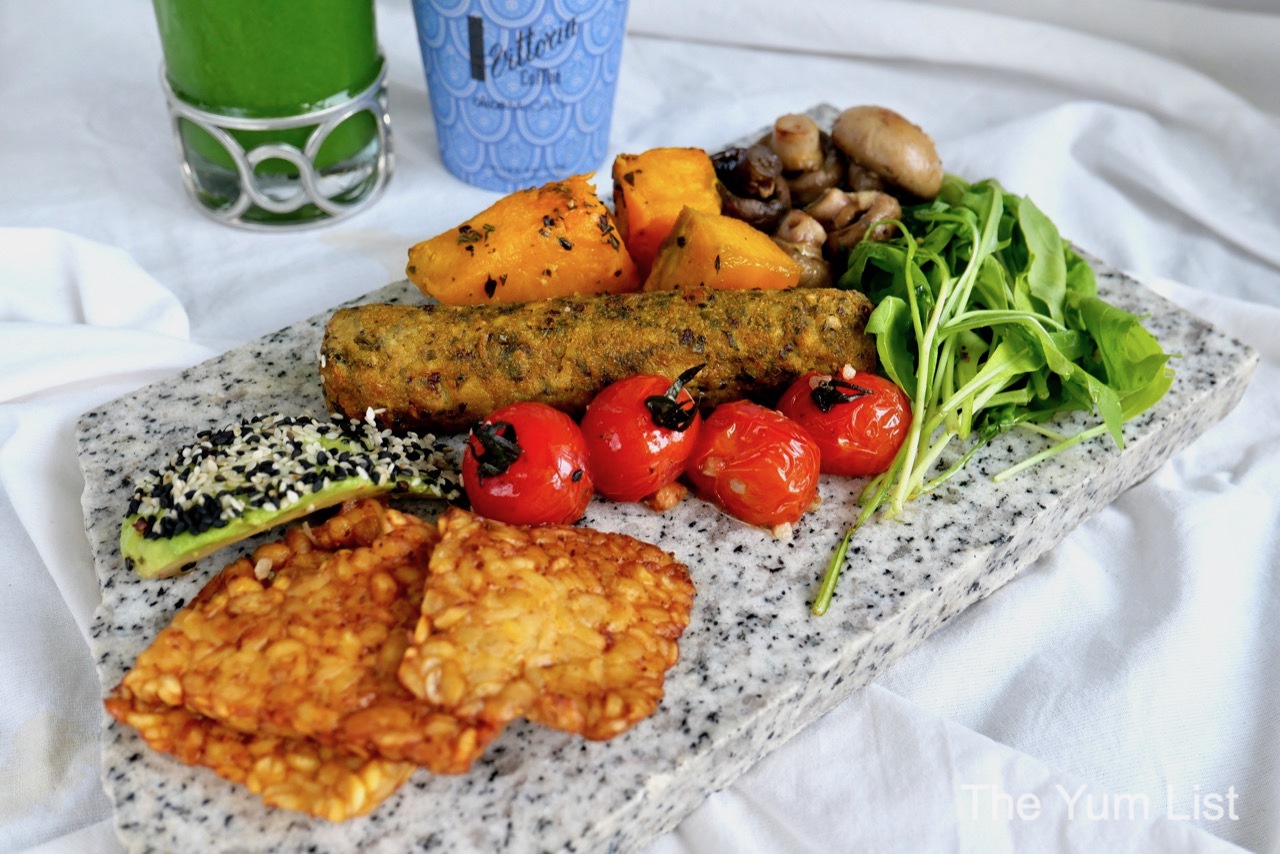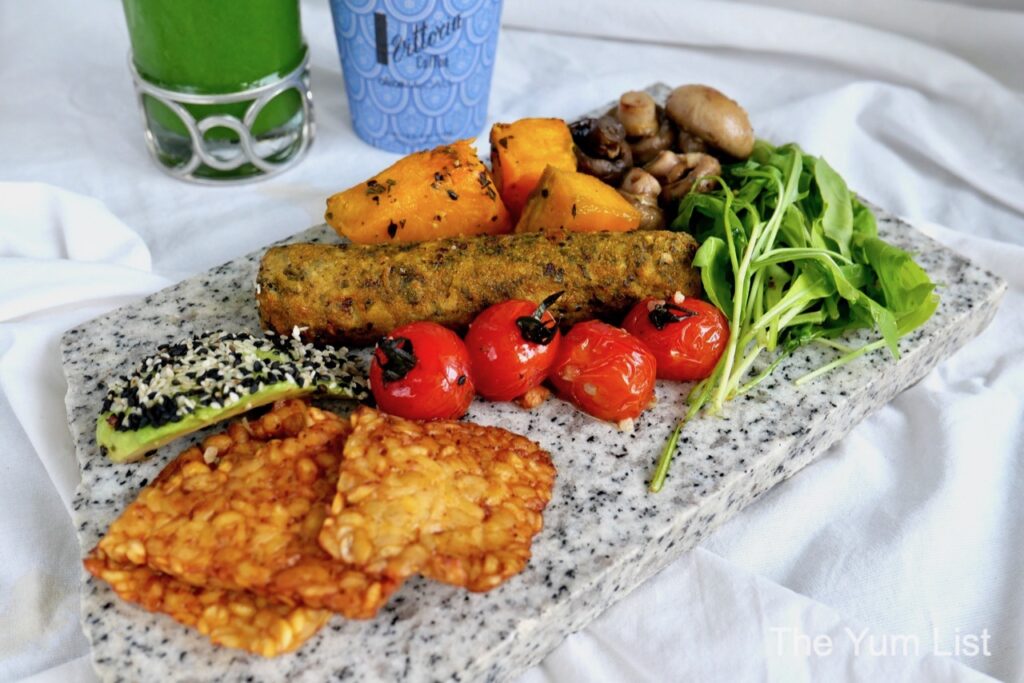 Another plant-based choice, Hummus (RM 15), presents an attractive twist on the classic recipe. Rich roasted eggplant and onion top the dip and crisp tortilla triangles are lovely, crunchy scoops.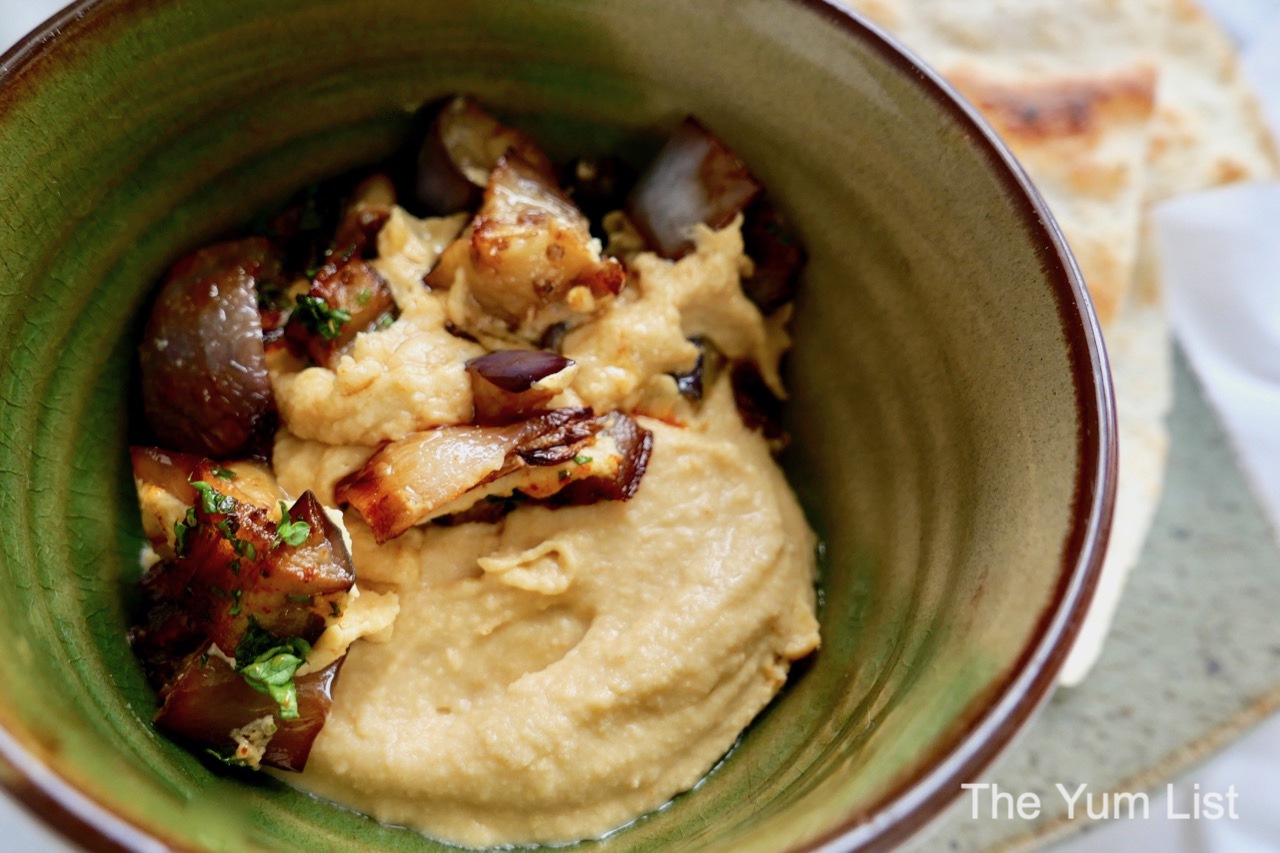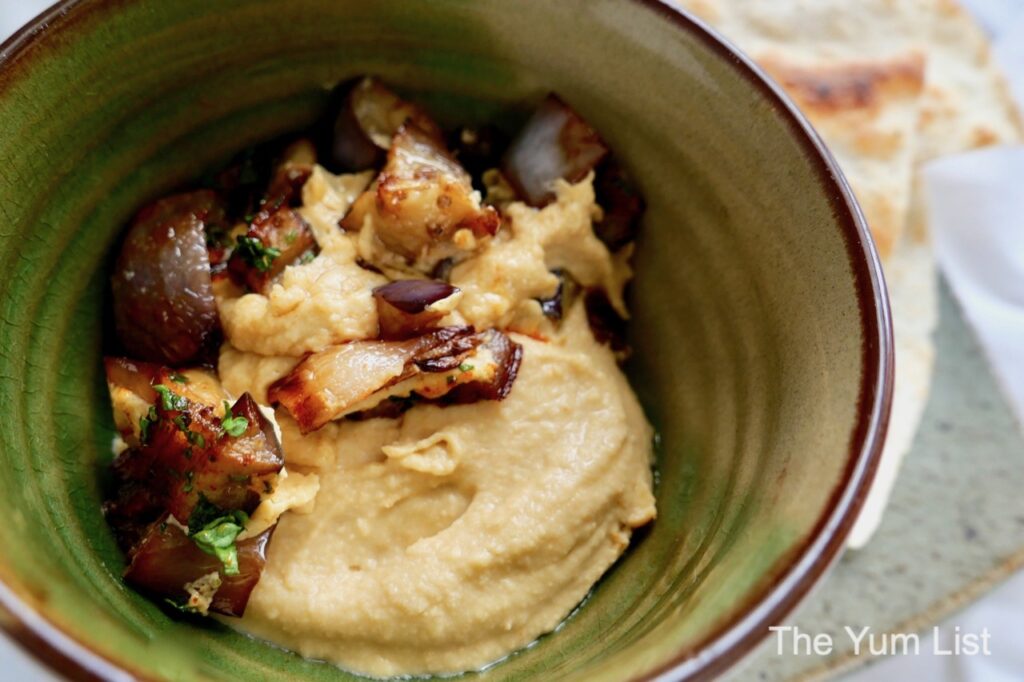 Guaranteed to see you through the end of the day, the Powerbowl (RM 28) is packed with superfoods. Tri-colour quinoa, organic barberries, corn, edamame, cucumber, pickled kyuri, avocado, curried chickpeas, cashew mayo, raw baby spinach, microgreens, sunflower seeds, hummus, roast herbed tomatoes, teriyaki cashews, spinach pesto and balsamic dressing – you'll need all of that energy just to read the lengthy list of ingredients in this dish. The curry and pickles are dominant flavours in this combo. I recommend tasting each separately before mixing it all together.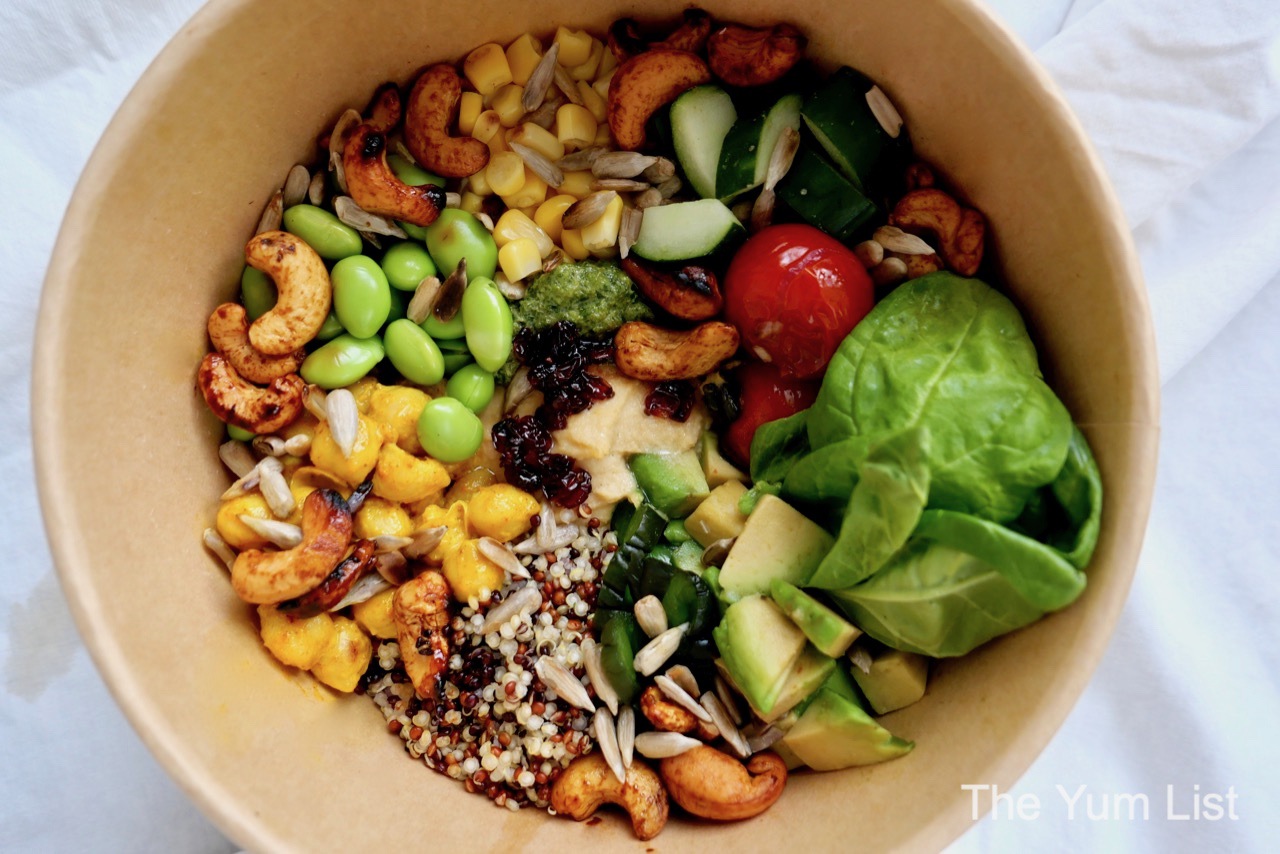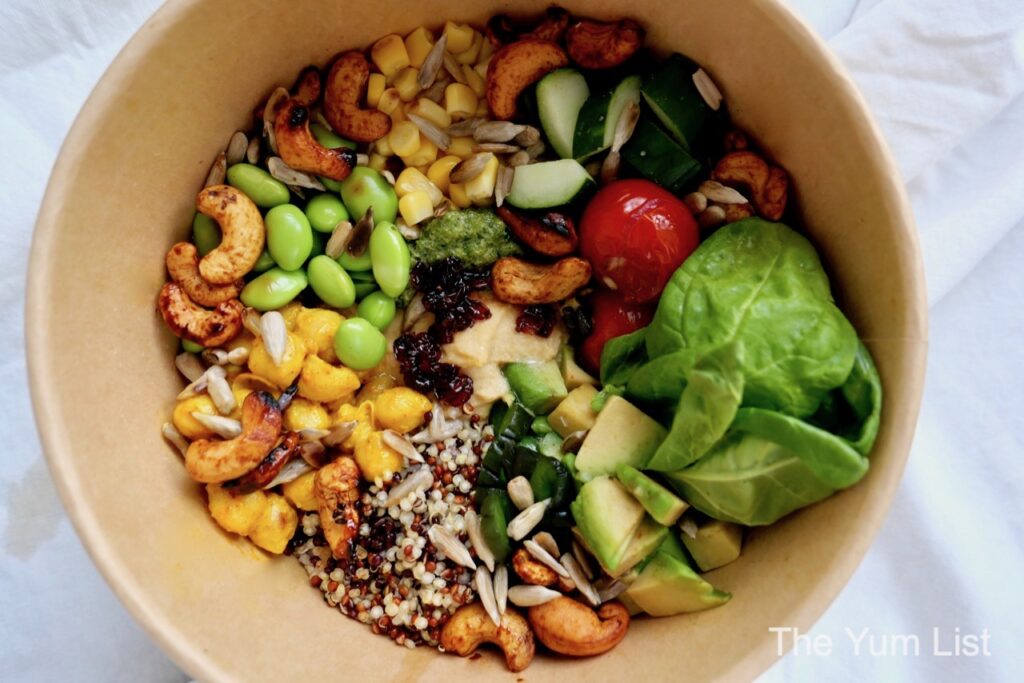 Stir-fried quinoa with mushrooms, vegetables, pine nuts and tempeh hash make up the Quinoa Fried Rice (RM 24). It's an easy, tasty meal.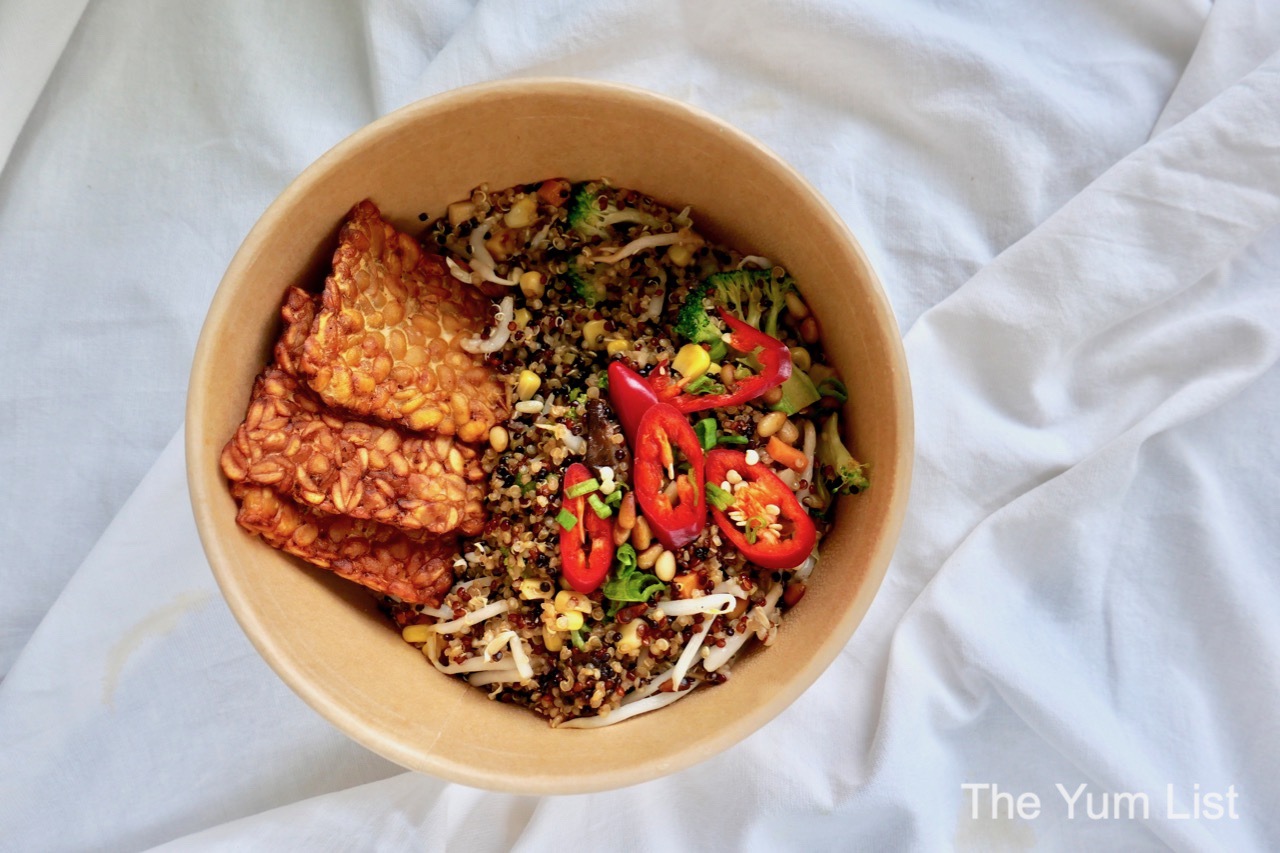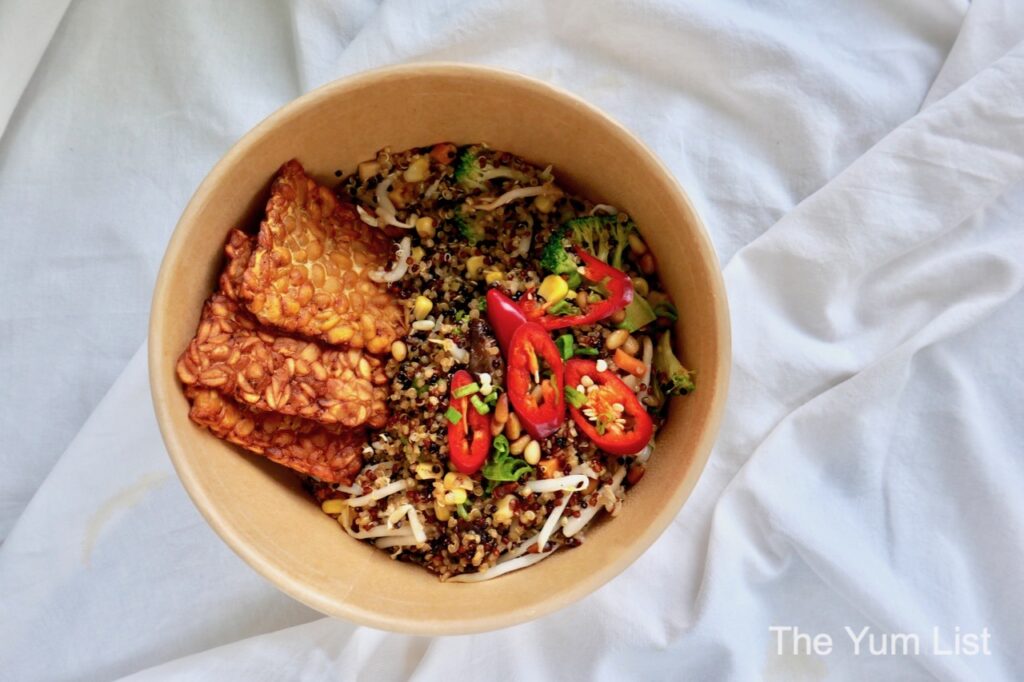 The Social Rewards App – Vegetarian
Continuing with more meat-free choices, Green Curry Paneer (RM 29) sees a vegetarian version of the classic Thai curry made with paneer cheese. The dish is fragrant with Thai basil and bulked up with those tiny aubergines that resemble small balls. On the side, there's steamed rice topped with a sunny-side-up egg.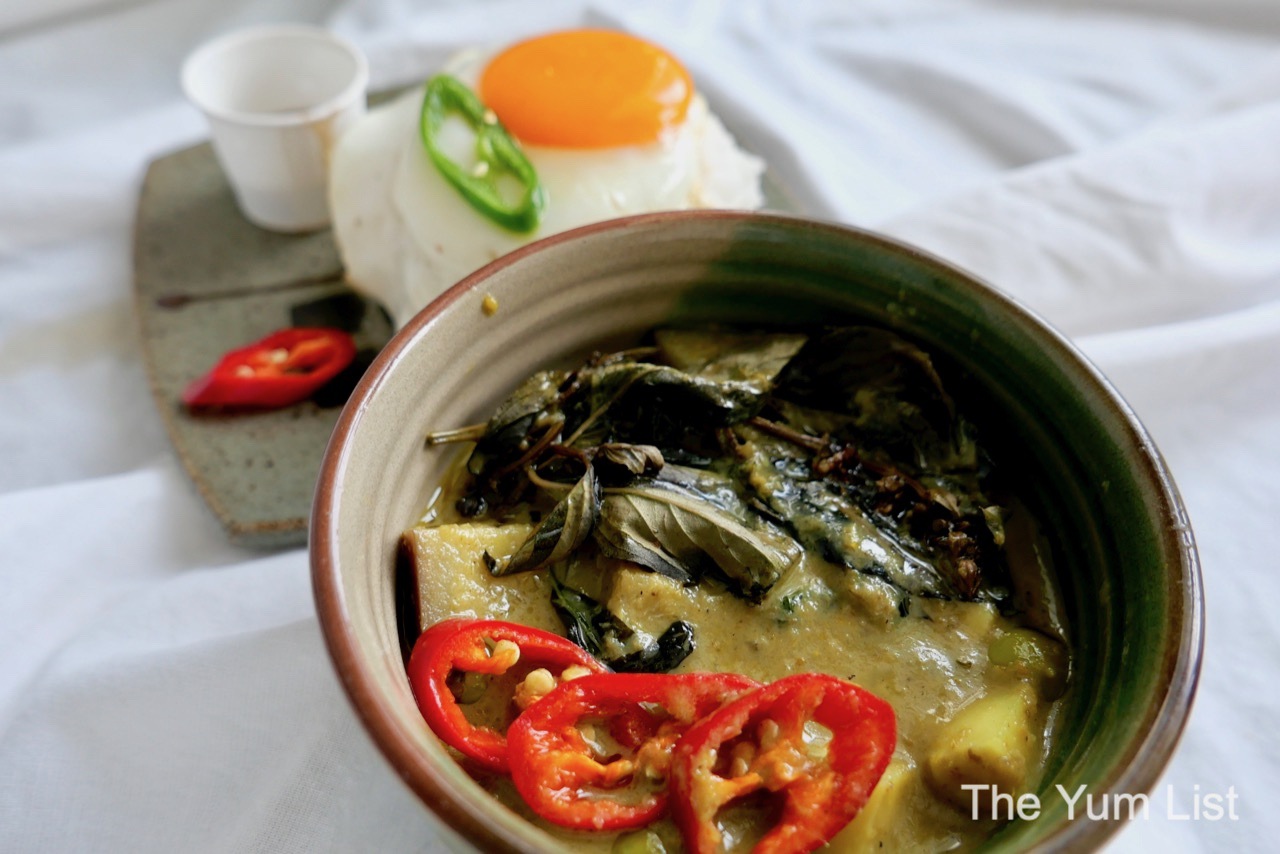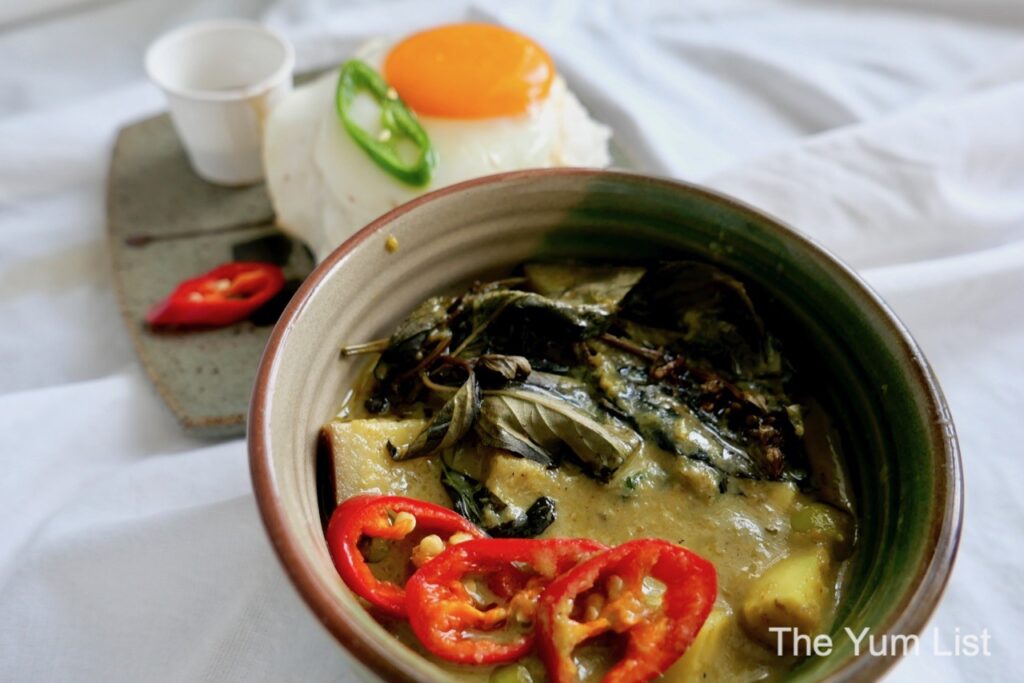 Pescatarian
Our last bite today is one of Lisette's best-sellers, their Prawn Tacos (RM 26). We try the prawn today as it's something the team is proud of, but do know that there is also a vegan option with black-eye beans. The crisp, deep-fried tortilla shell is filled with avocado, tomato salsa, red cabbage slaw and lettuce. The chilli prawns are served apart, which is a great idea especially given their level of spice. The spice aversive should definitely have a taste before you push the entire tub onto your taco and into your mouth.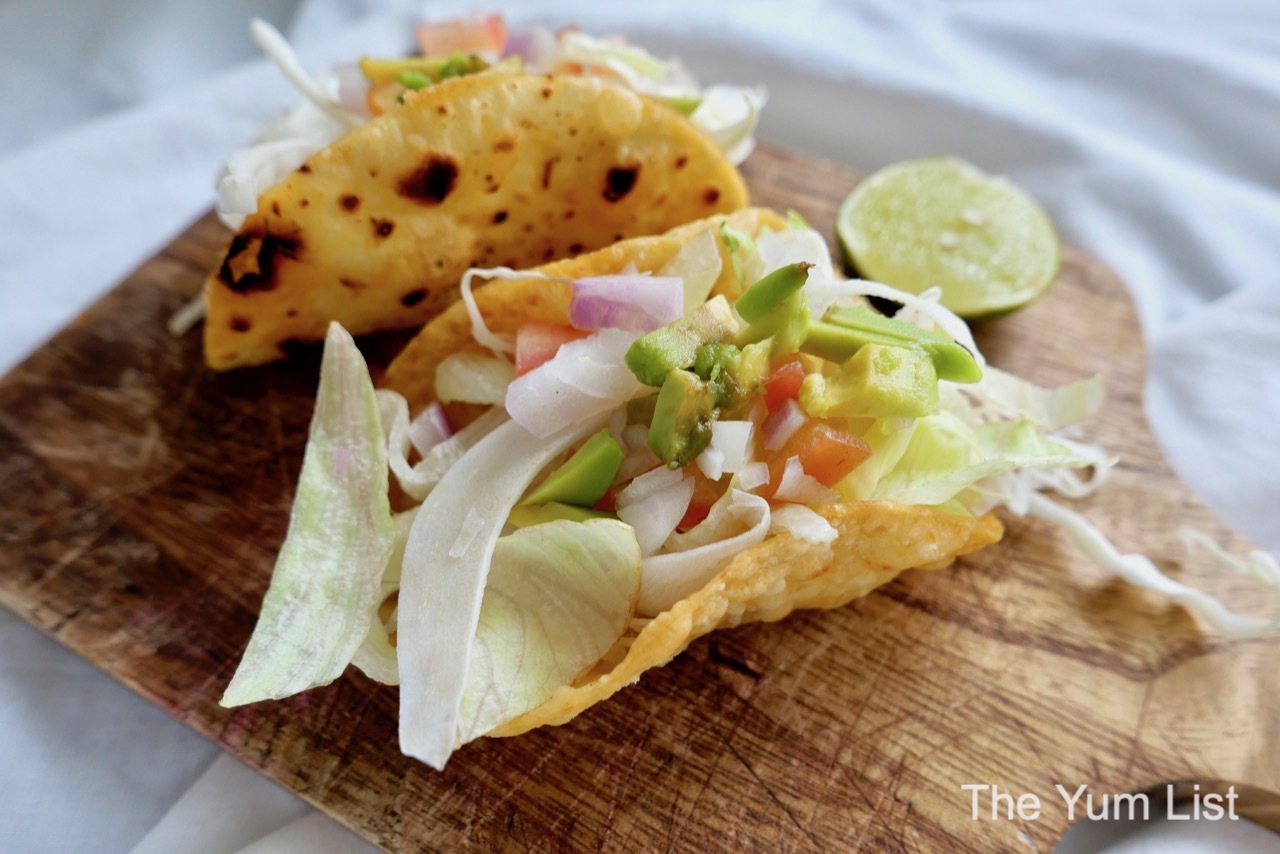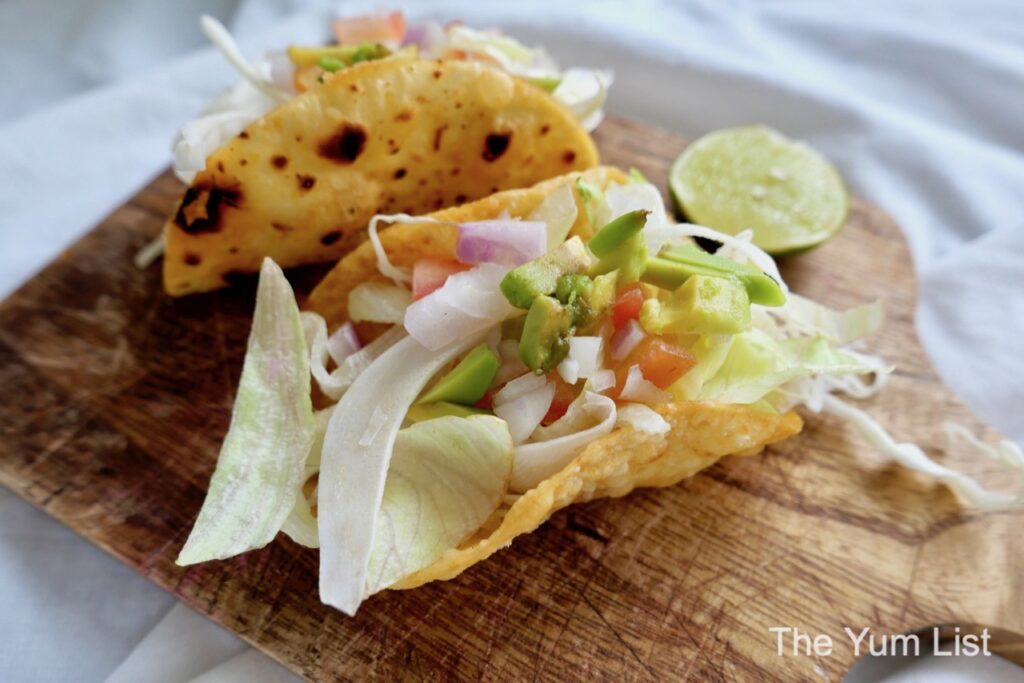 Drinks
Making a wonderful partner to our healthy options, the Detox Green Juice (RM 16) is a blend of celery, apple, cucumber, green pepper, bitter gourd and kale. It has not been unnaturally sweetened, which I know many of you will appreciate.
I don't have a sweet tooth, so I haven't highlighted any of Lisette's baked goods today. Please do know, though, that they have a broad and satisfying selection. My team confirms from previous visits they are something not to be missed. Any of Lisette's coffees, such as a Latte (RM 12) or Iced Long Black (RM 11), would make a perfect mate to some baked goodies.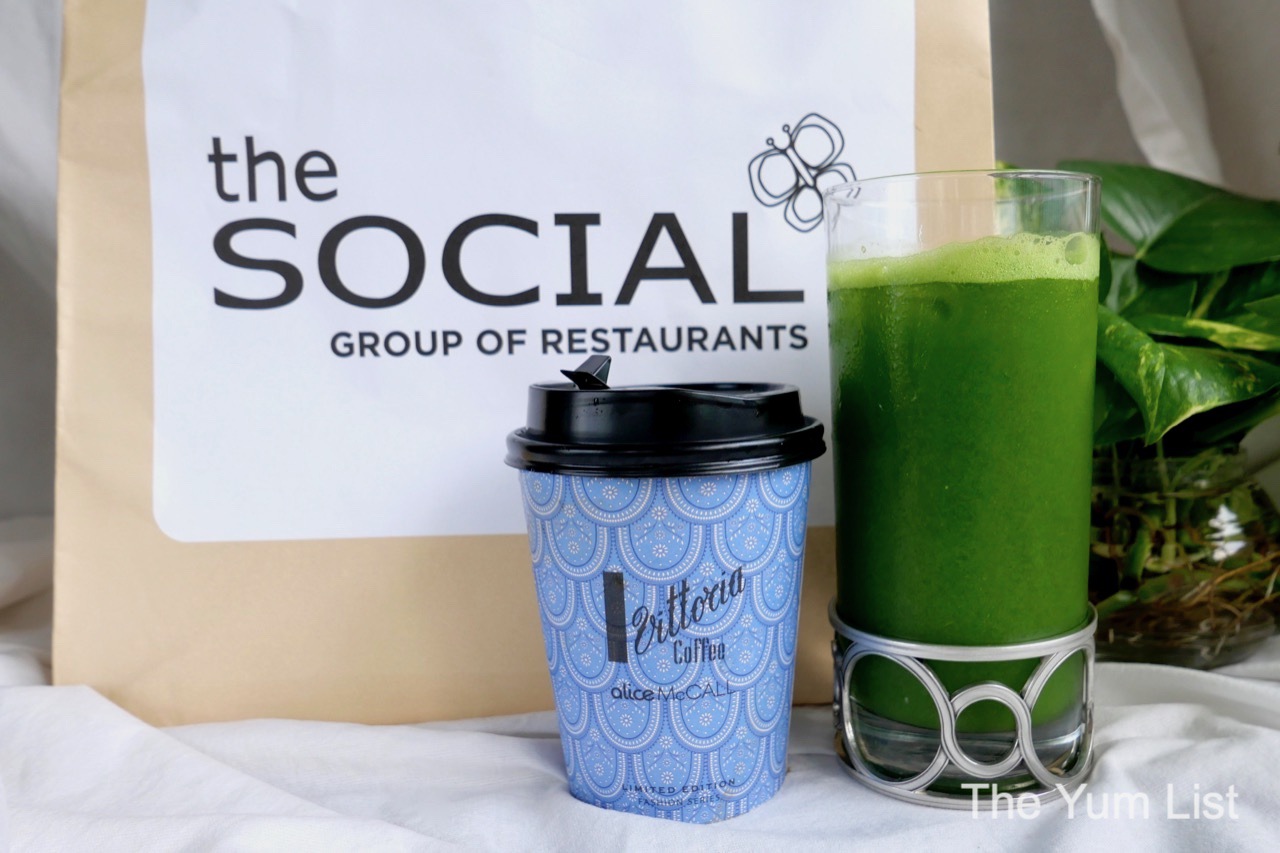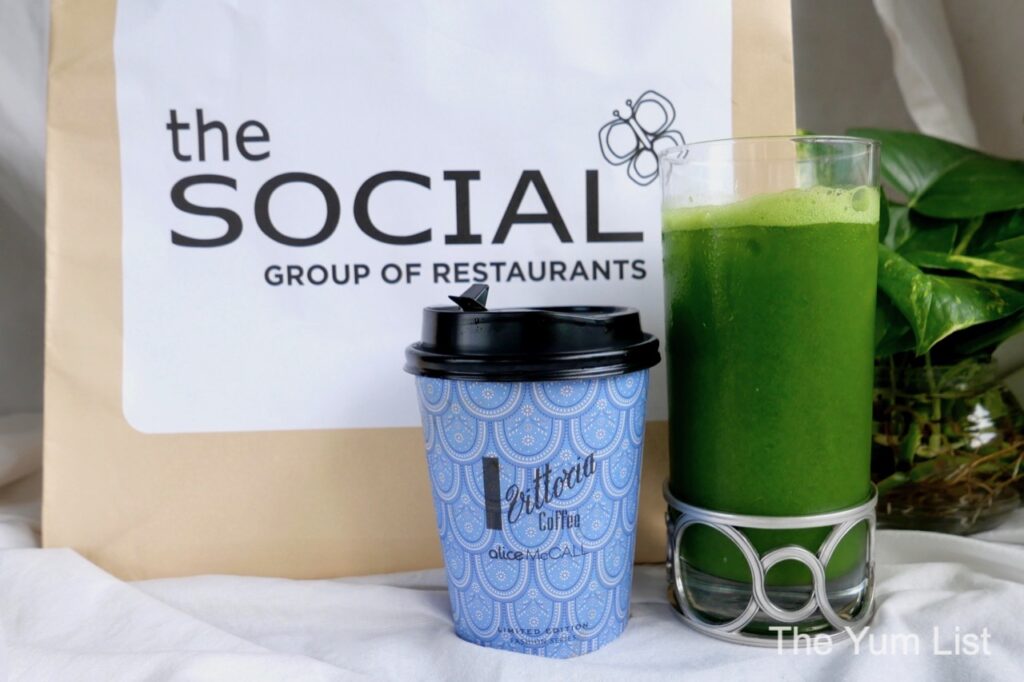 The Social Rewards App Giveaway!
The Social Group offers a prize of RM 200 in credits to use on The Social Rewards App to one lucky follower! All you have to do is follow both @theyumlist and @lisettes.my on Instagram. Tag three friends in the comments for one entry, and get a bonus entry by sharing @theyumlist's post as your Instastory and again tag us both.
Download The Social Rewards App here.
More vegetarian and vegan restaurants in KL here and stay up-to-date with the latest gourmet and travel recommendations for Malaysia here and here.