Curious Kitchen Tropicana Avenue
Words: Monica Tindall Photos: Rich Callahan
Set on the second-floor rooftop of Tropicana Avenue, Curious Kitchen offers an expansive, garden-lined al fresco dining area. With these beautiful skies we've been enjoying lately, and outdoor dining said to be safer than indoors, it's a fantastic place to consider a meal.
Three distinct spaces spread across the rooftop with a bar, grill area, and kitchen perfectly set up for private events. There is plenty of space between tables furnishing privacy even in the open setting.
Co-owner Mark Lee says they make an earnest effort to provide a quality product at a good price. They want to build a sense of community, hence the selection of sharing dishes. They hope to achieve a friendly neighbourhood vibe and offer affordable luxury in their menu, service and atmosphere.
We immediately feel welcomed here. The outdoors lifts my spirits, and the staff have a natural warmth and casualness in their approach. It's just coming on five in the afternoon, and the bar area already has a cheerful crowd.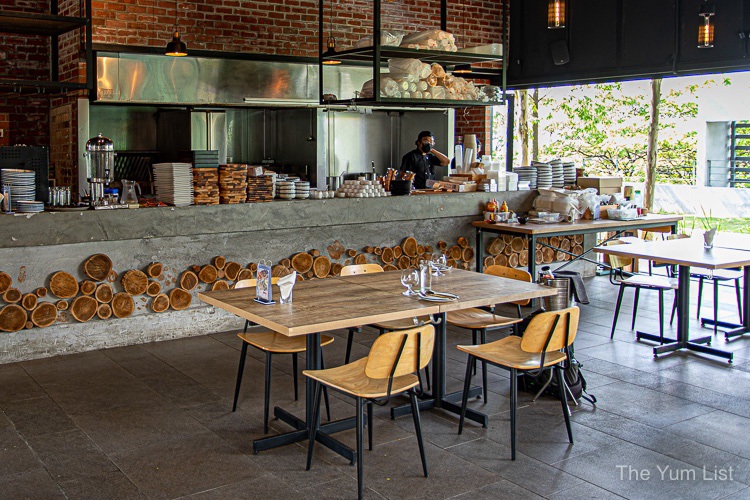 Curious Kitchen Menu
The menu has primarily western flavours with some local influence. Revamping their offerings several times, taking some items off and making recipes more suitable for delivery, we're glad to see tacos reintroduced now that people can dine in. With four flavours for the choosing, we try their most popular Pulled Pork Tacos (RM 25). They come as a duo of plumply-filled folded soft tortillas. Red salsa and pulled pork topped with coriander make a heavy handful. These are delicious, and for the light eater, they could be shared with a salad and made a complete meal.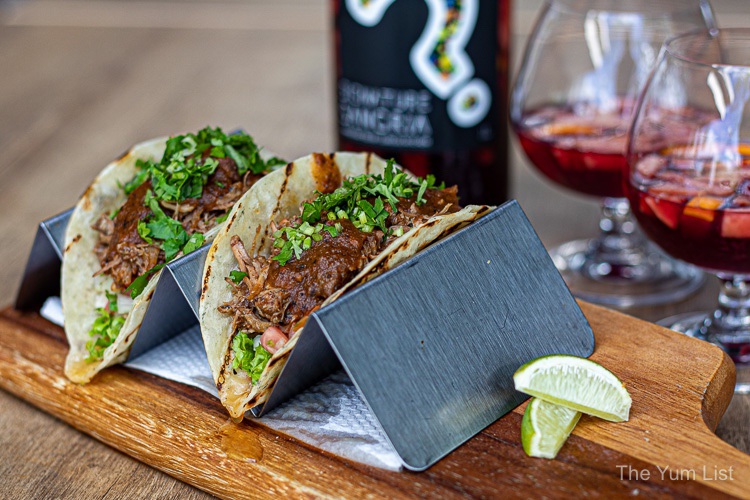 Quinoa Salad (RM 20) is a pretty bowl of separated ingredients. Organic red and white quinoa, carrot, cherry tomatoes, walnuts, lettuce, Japanese cucumber, corn kernels and craisins are arranged around the plate. A light lemon basil vinaigrette brings the flavours together. It could be a shared side to a meatier dish or a meal on its own.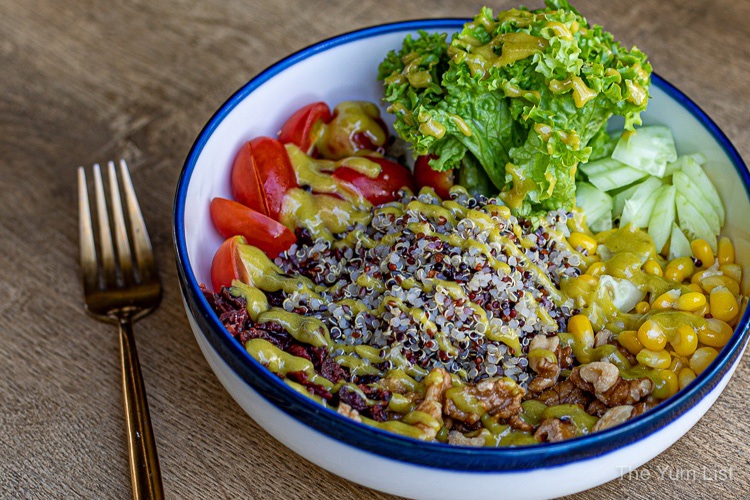 The secret of the Iberico Hokkien Mee (RM 28) is the use of Iberico pork fat. The fat, yellow noodles are tossed with prawns, squid, cabbage, garlic and choy sum and topped with crispy pork lard bits. The oyster and soy sauces mixture sink into the braised noodles, making a hell of a tasty dish.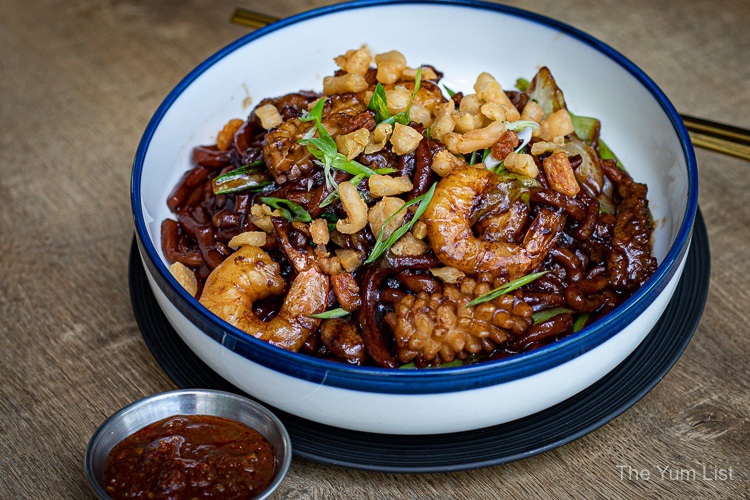 It might be worth delaying your visit until October 1, as that is when the BBQ Australian Beef Ribs (RM 28 for 100 gm – photo below is 380gm) will be on the menu. The luscious meat is oven-roasted in a dry coffee rub, served with extra sauce mixed with the beef jus and a lovey apple poppy slaw on the side.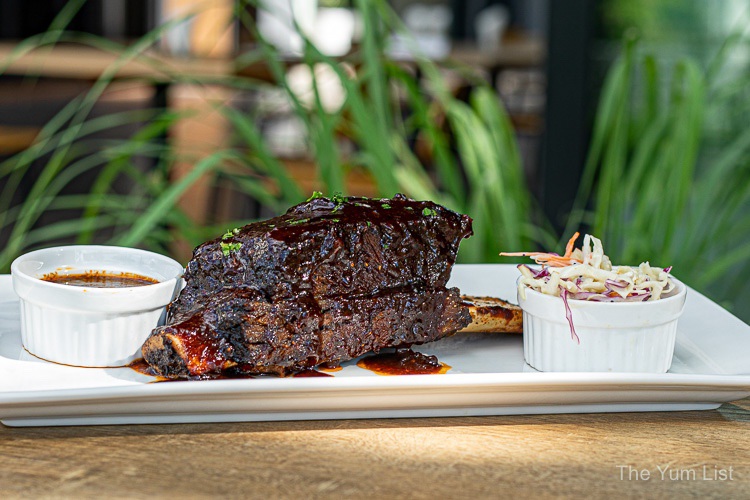 Lastly, the Iberico Toploin (RM 105, 200 gm) is one of Curious Kitchen's most prized recipes from the mains menu. Chef Jordash says it's "Marble-ous!" It's best grilled to medium doneness, but if you prefer otherwise, let the staff know when you make your order. Truffle mash, sauteed vegetables and a darn tasty kizami wasabi side it. The Japanese spice slices through the richness of the fatty Spanish meat, proving that international teams can play well together.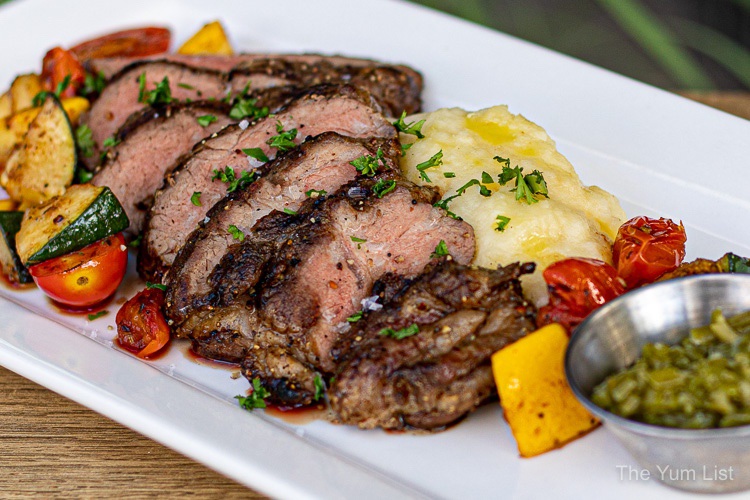 Dessert
Curious Kitchen keeps dessert simple with a duo of sweets – cheesecake and crème brulee. The Miso Caramel Cheesecake (RM 15) is thoughtfully curated with the sauce prepared separately, allowing guests to enjoy a classic chilled recipe or to jazz it up with a drizzle of sauce. The cheesecake is smooth and aerated, and I do recommend a drop of that sauce – the complement of sweet and salty is delish.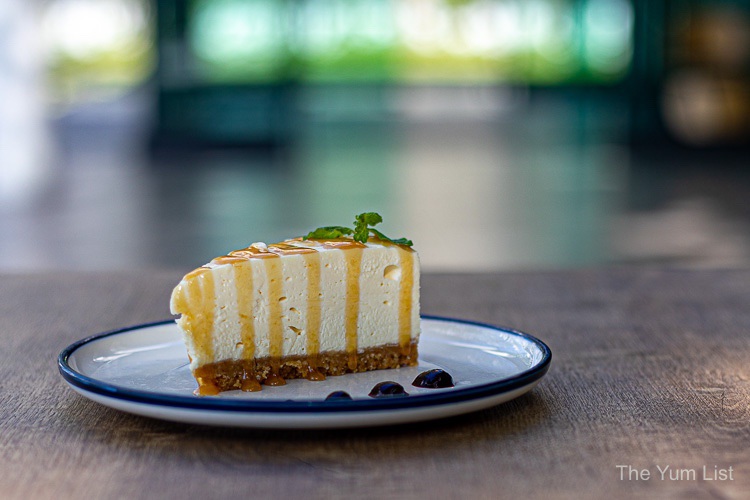 Drinks Menu
The team at Curious Kitchen pride themselves on a drinks menu that offers quality without burning a hole in your pocket. They have a decent selection of beer, spirits and wine, but their signature is a house-made Sangria. Confidently named, The Best Sangria in Town (RM 28 glass, RM 105 bottle), it's a balanced blend of brandy, red wine, a splash of Triple Sec a and fresh fruit. Recipe approved!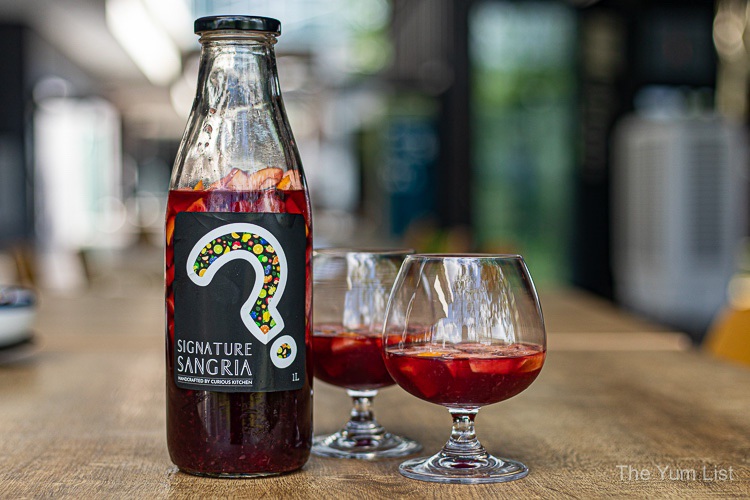 Curious Kitchen Review
Curious Kitchen is a great spot to hang out with your favourite people. The open-air setting is lovely in the late afternoon and early evening, and the menu provides a variety of food and drinks at reasonable prices.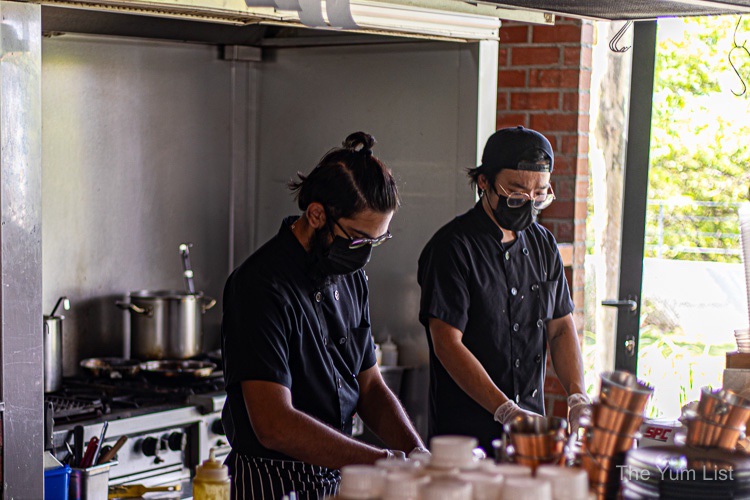 Reasons to visit Curious Kitchen: expansive, garden-lined rooftop al fresco dining area; tasty pork dishes; yummy cheesecake; must order a bottle of sangria.
Curious Kitchen
Block A, Tropicana Avenue
2nd floor, P-02-01, 12, Persiaran Tropicana,
47410 Petaling Jaya, Selangor, Malaysia
www.facebook.com/curiouskitchen
+6 0106 661 048
Find more places in Tropicana here and stay up-to-date with the latest gourmet and travel recommendations for Malaysia here and here.