Mediterranean Set Menu KL
Monica Tindall
Maria's SteakCafe has launched a fresh and tasty Mediterranean-inspired menu for both dine-in and delivery. The set consists of a starter, soup and main, with each course having a choice of two options. Salmon (RM 75) or Beef (RM 115) are supported by whole foods such as vegetables, fruits and whole grains to make a nutrient-rich and delicious meal.
*Special Discount for The Yum List: Use the promo code THEYUMLIST10 to get 10% off your order.
Mediterranean Set Menu KL – Maria's SteakCafe
The benefit of dining in numbers (only two needed in this case) is the opportunity to try all the options on the menu. As mentioned, customers have two choices for each of the three courses for the Mediterranean Set Menu at Maria's SteakCafe. We're delighted to try them all.
Salad
The first choice is Orange and Spinach or Apple and Kale salad. The first is dressed with a light poppy seed vinaigrette and the second with a creamy Greek yoghurt dressing. Both offer a touch of sweetness in the fruity ingredients, which is well-balanced by the hearty greens.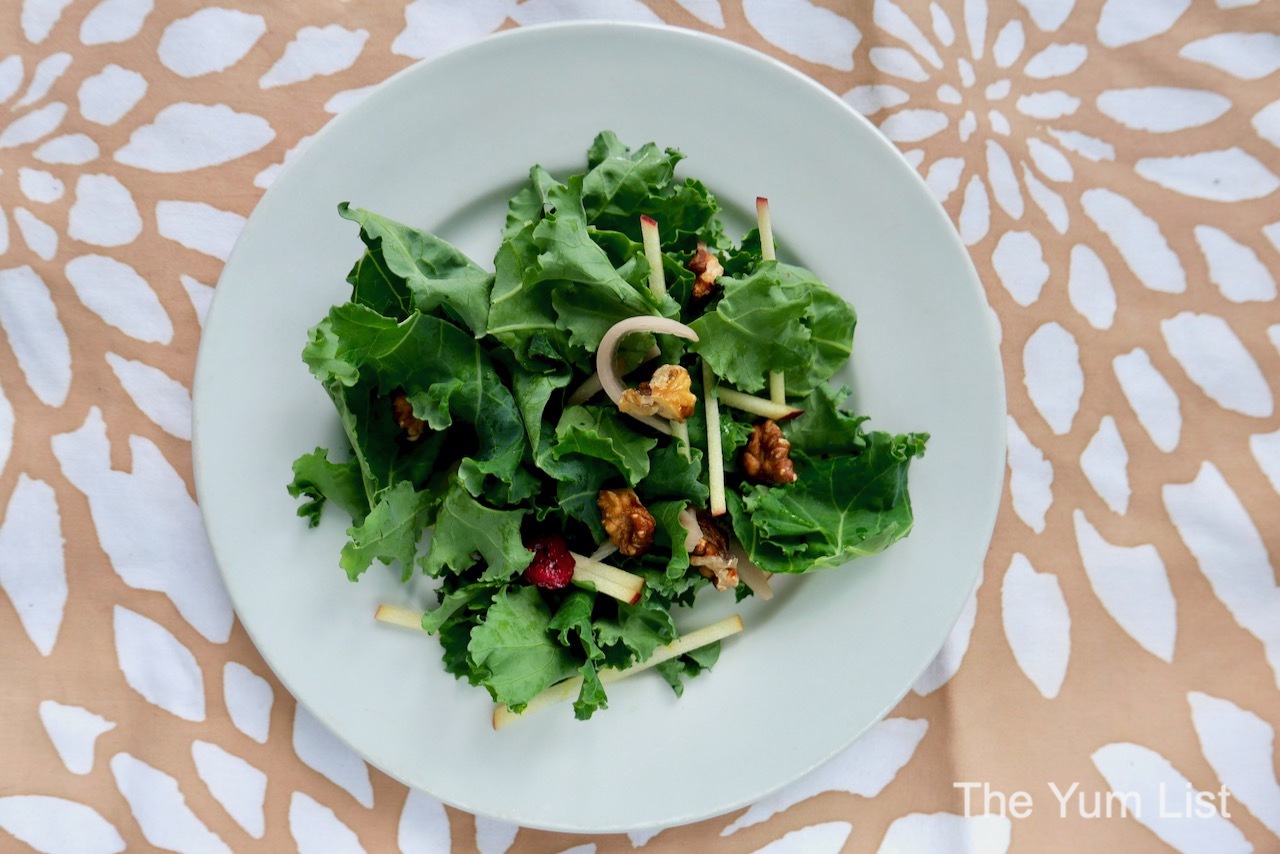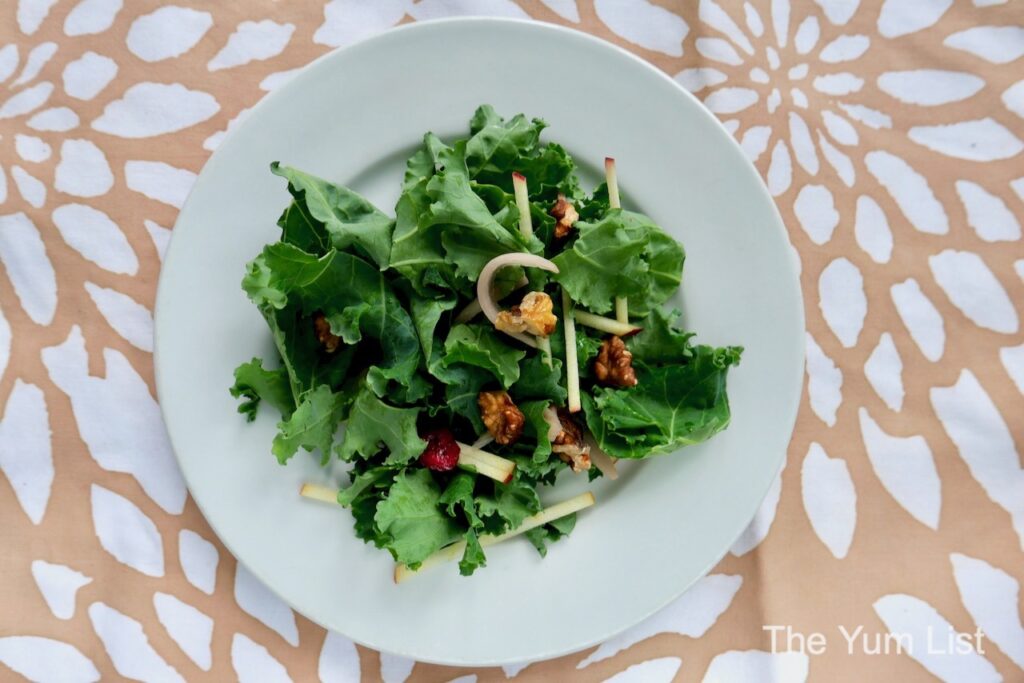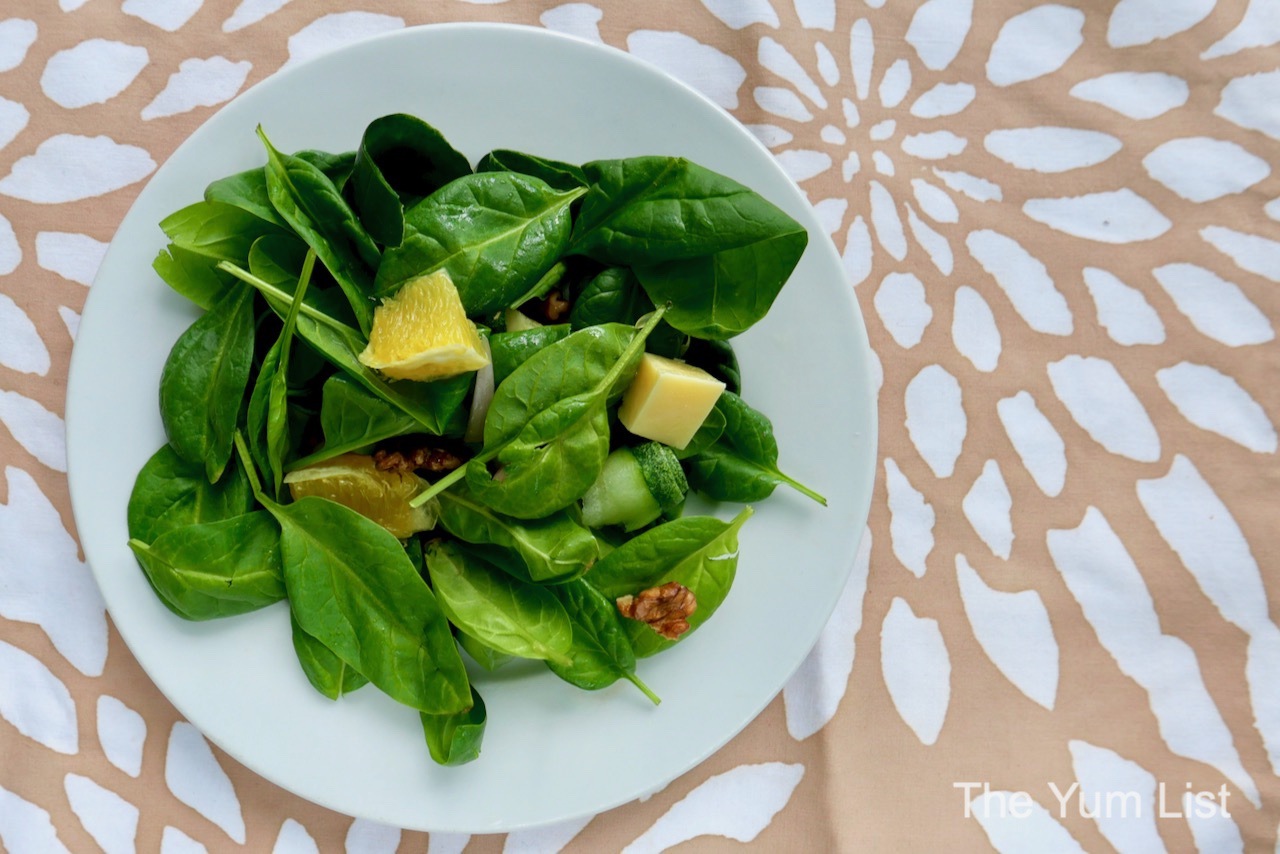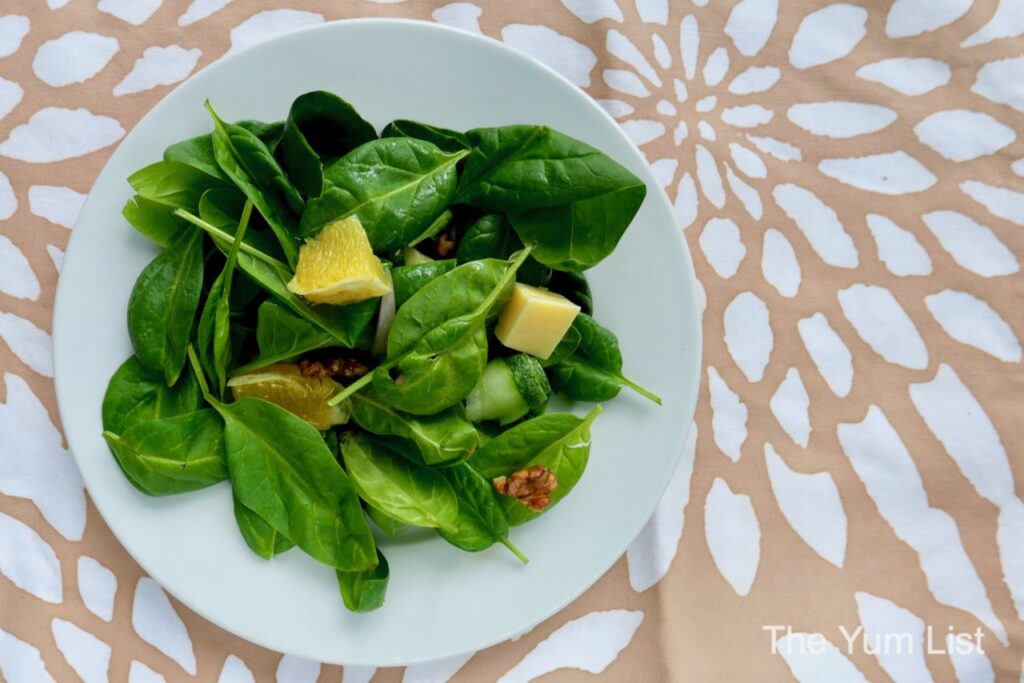 Soup
Pumpkin or Minestrone soups bridge the salad and the main. We'd be hard-pressed to pick a favourite. The pumpkin is a creamy blend of vibrant orange flesh given a rumour of punch with black pepper. The minestrone is a classic thick broth loaded with vegetables, and sporting a light tang in the conclusion.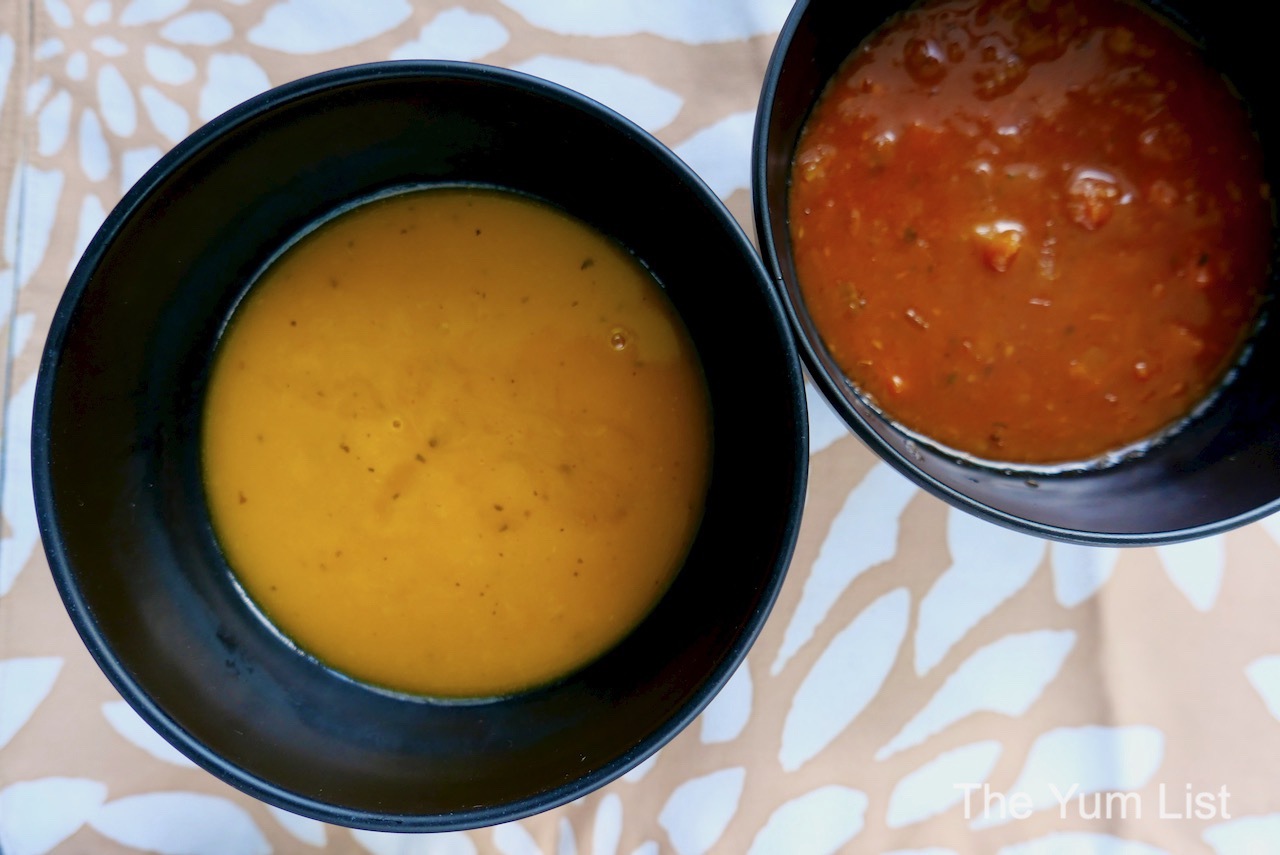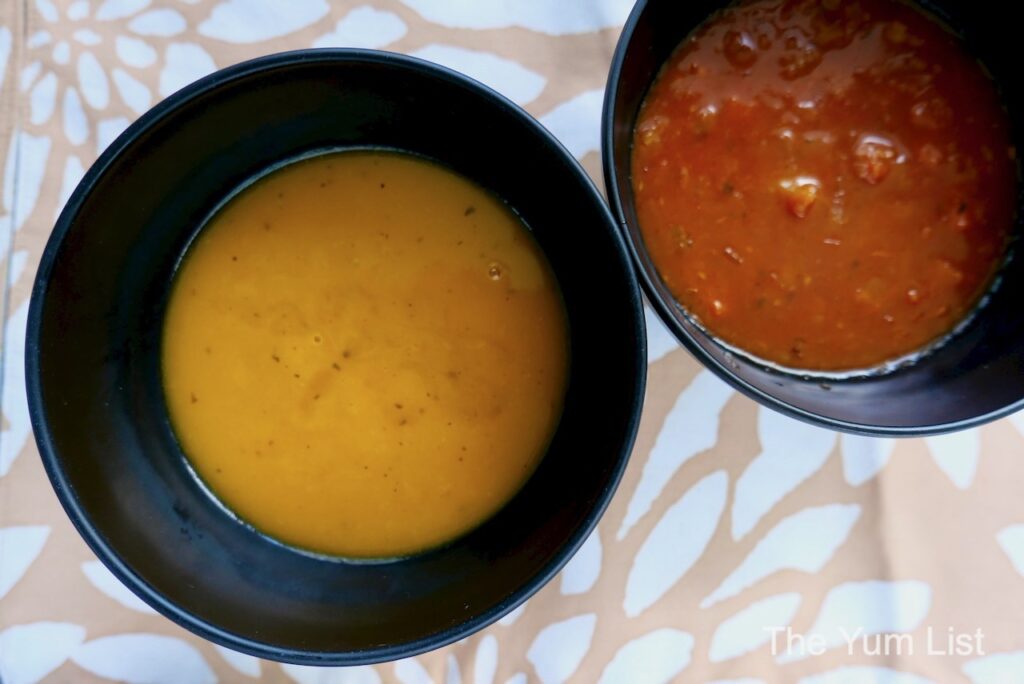 Mediterranean Set Menu KL at Maria's SteakCafe – Main Course
Mains come from the ocean and the earth with Grilled Salmon and Australian Grass-fed Tenderloin (180-200gm). The fish is seared until the skin is crisp and the flesh remains soft and pink underneath. Couscous provides the wholegrain side necessary for the Mediterranean diet, and a garnish of shaved zucchini makes for a pretty plate.
I'm pleased to see grass-fed beef as the alternative to fish. A cow's natural diet is grass. As such, I think you get a much healthier animal in this case. I find the meat a little leaner than grain-fed and a slightly more pronounced taste. I've left it to the chef to choose the perfect doneness. With less fat, and the premium tenderloin cut, you can afford to go a little rarer than with a fattier piece. Marked by the grill, the edges have a nice char to them, while the middle remains a juicy, flushed rose.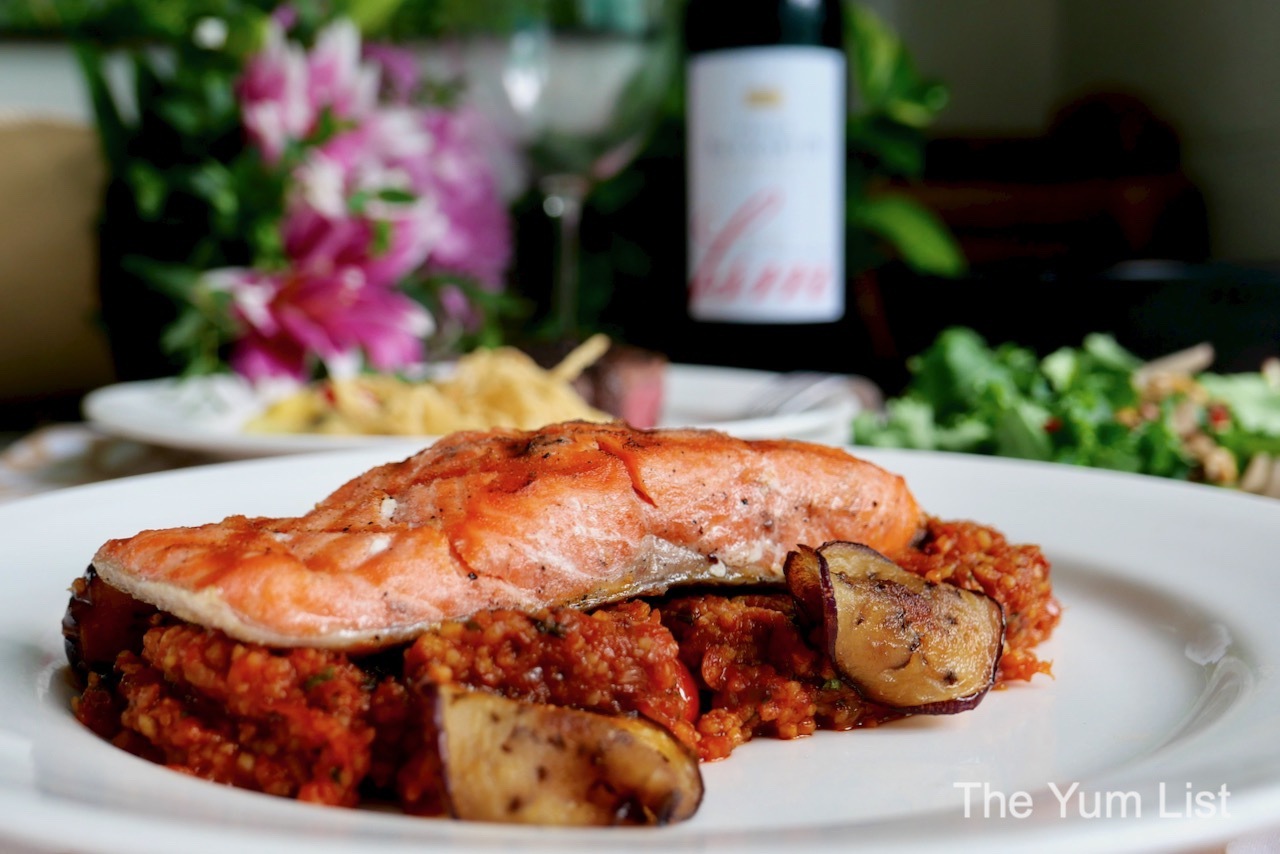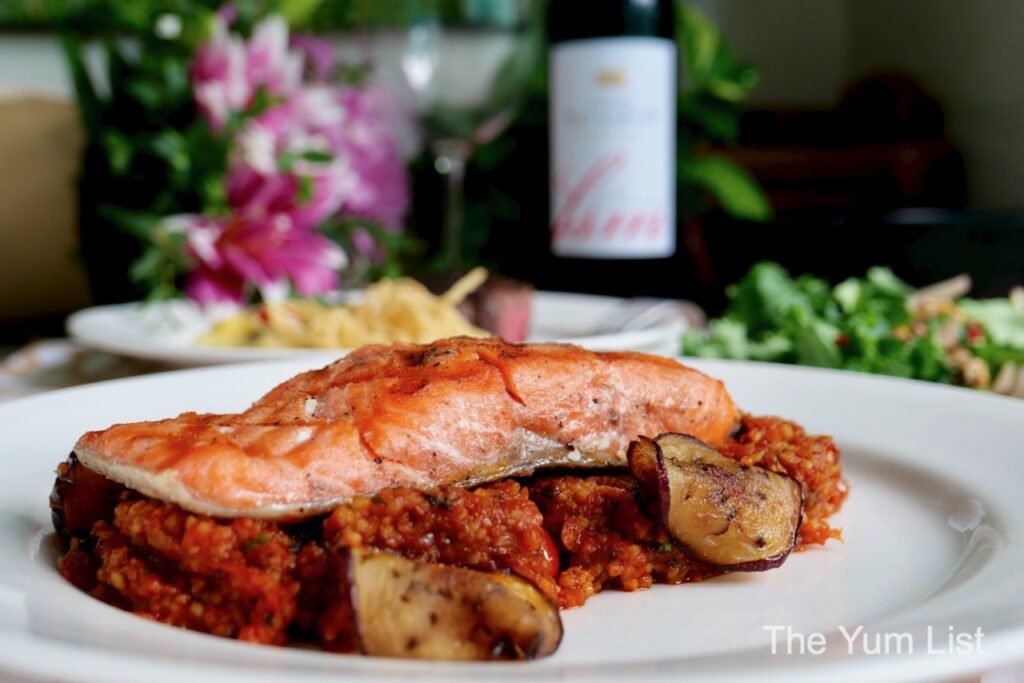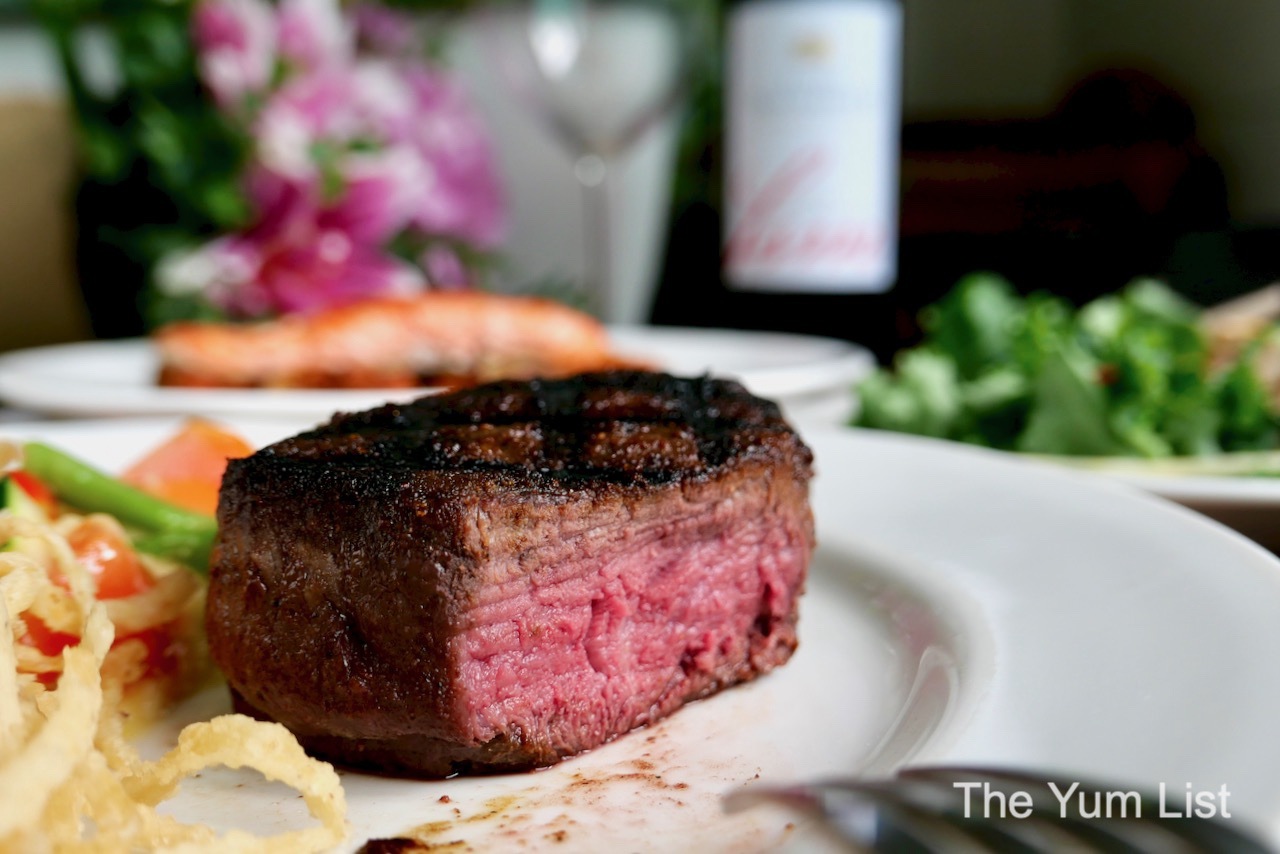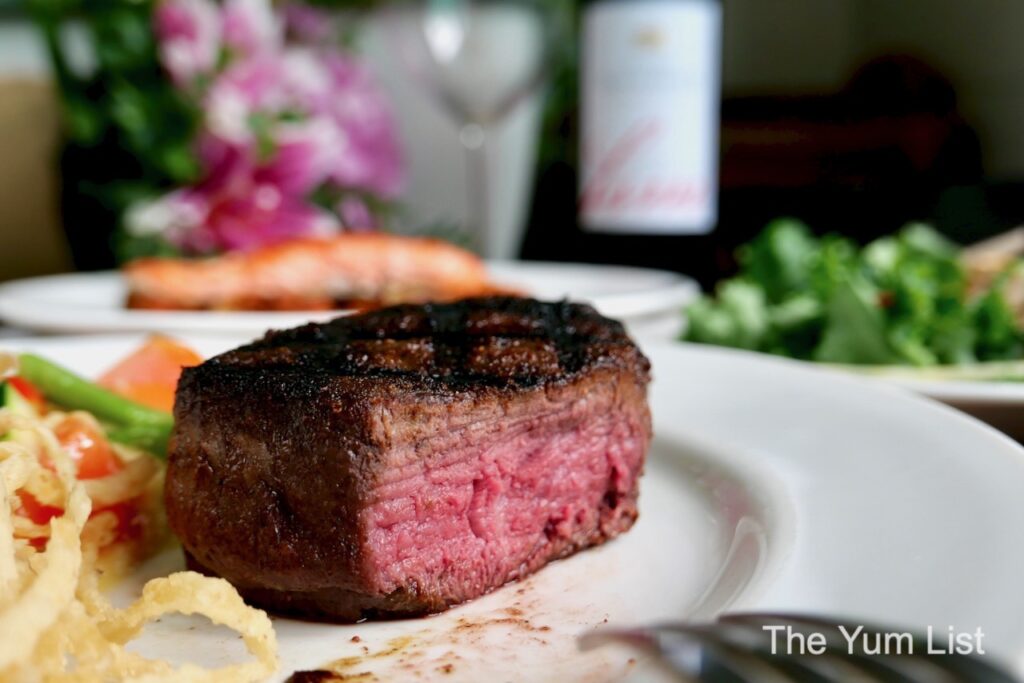 Wine
Alongside an abundance of whole foods, moderate wine consumption is part of the Mediterranean diet. Maria's SteakCafe recommends two reds to pair with their steak. A Tempranillo (RM 168) from Spain or a Malbec (RM 144) from Argentina. I'm rather fond of the first and have ordered it on several occasions. From the producer Finca San Martin, this red is full-bodied, dry, and loaded with layers of raspberries, red currants, vanilla, caramel and cocoa. A bite of steak and a sip of this wine is a little piece of heaven, I'm sure.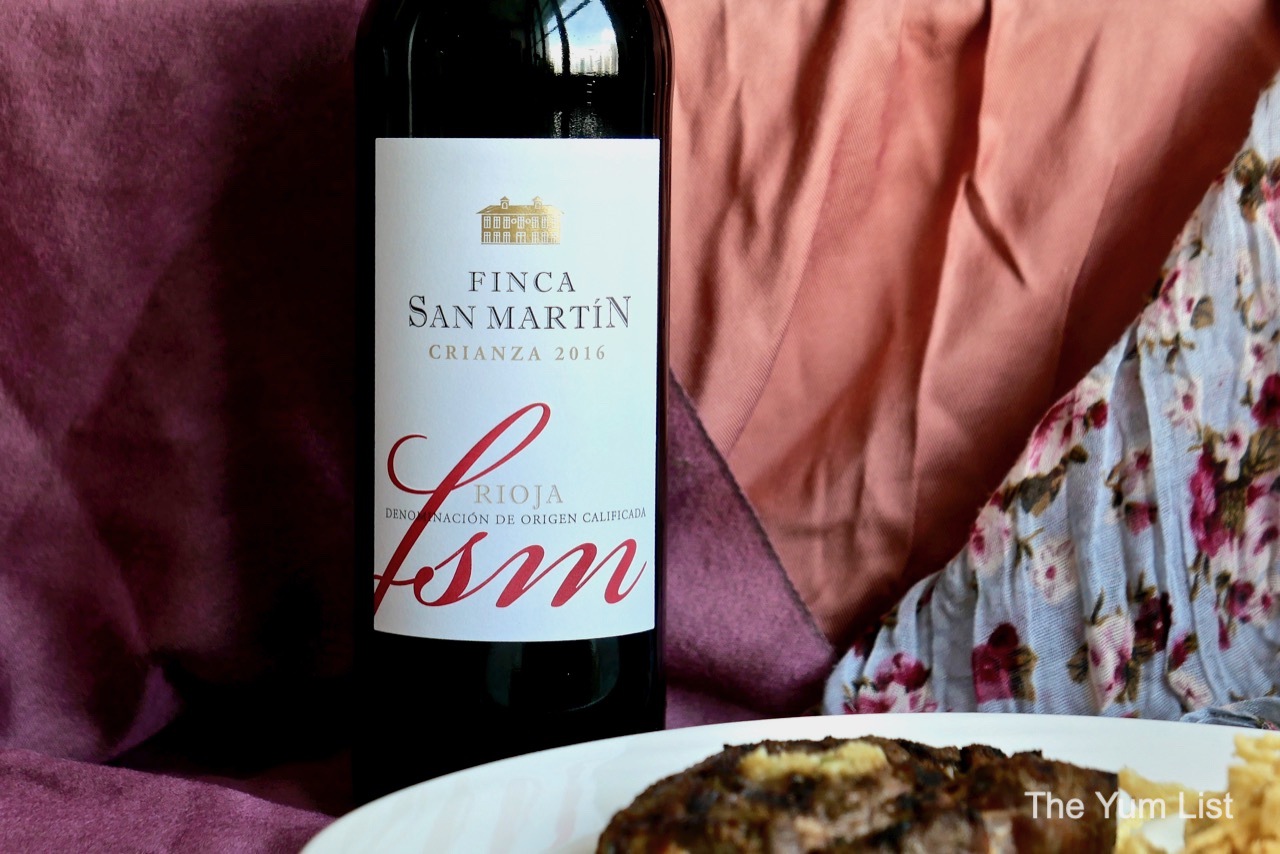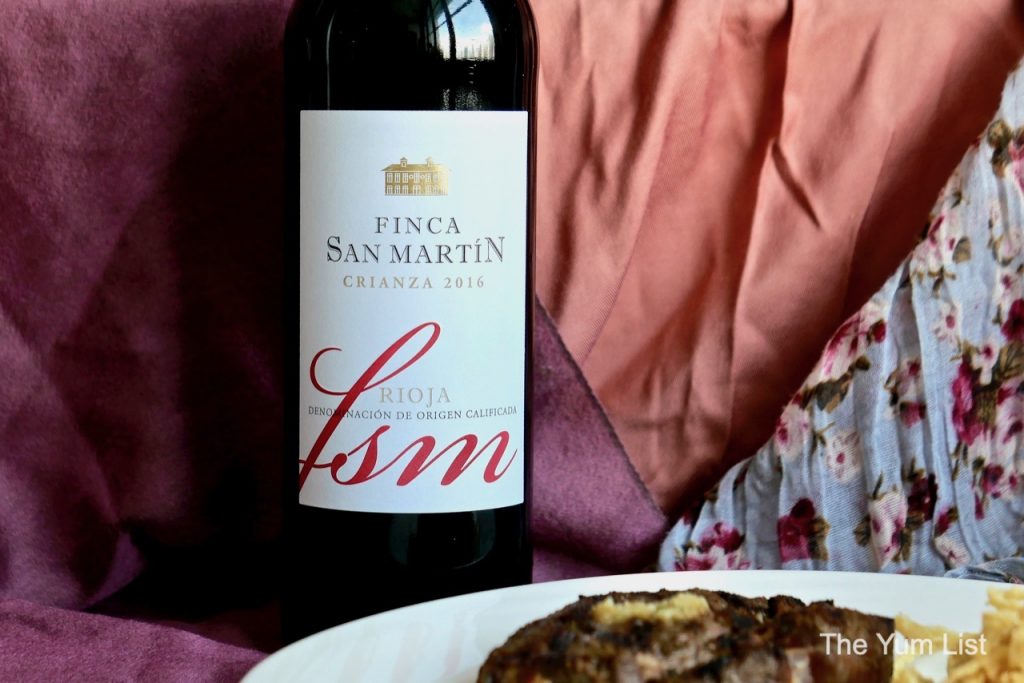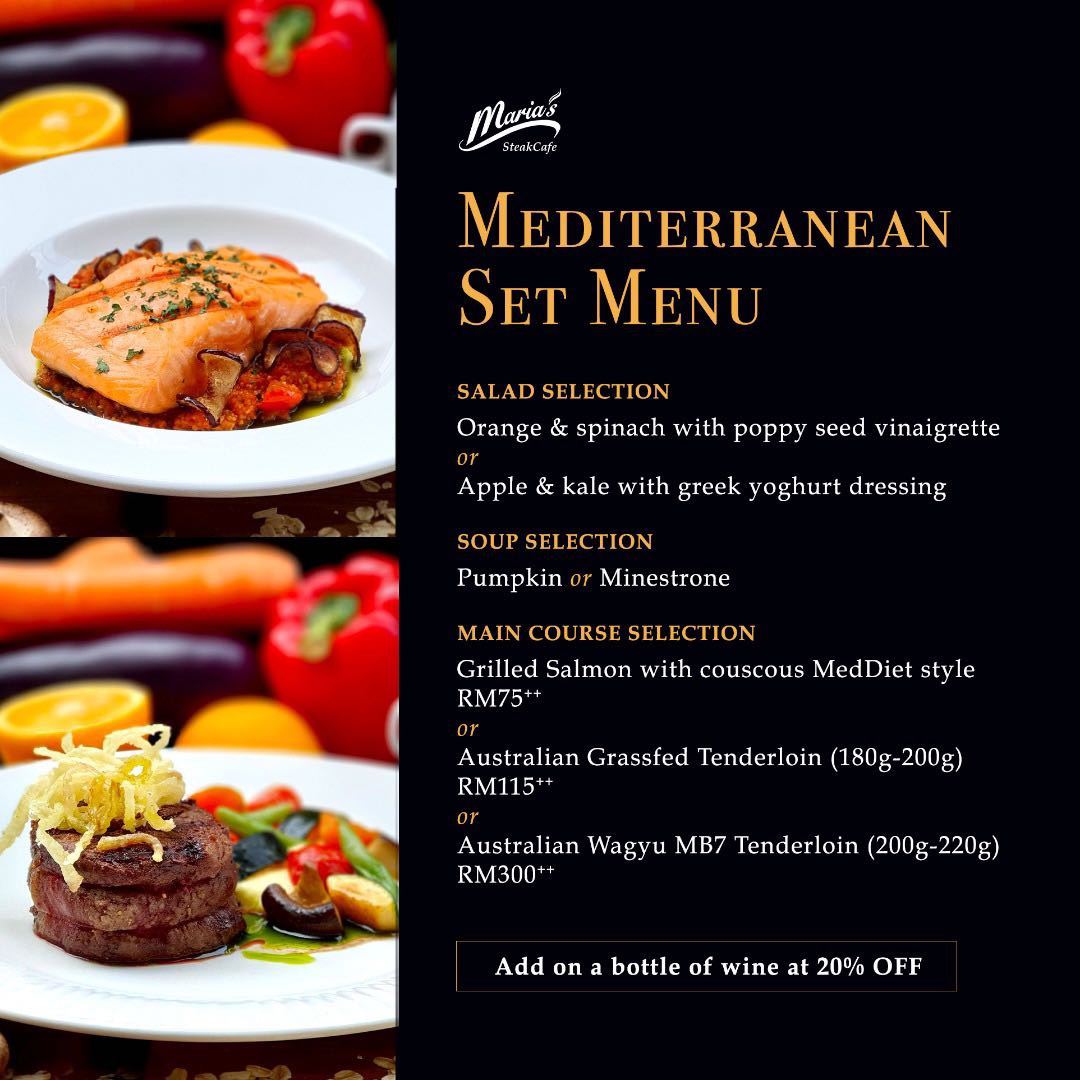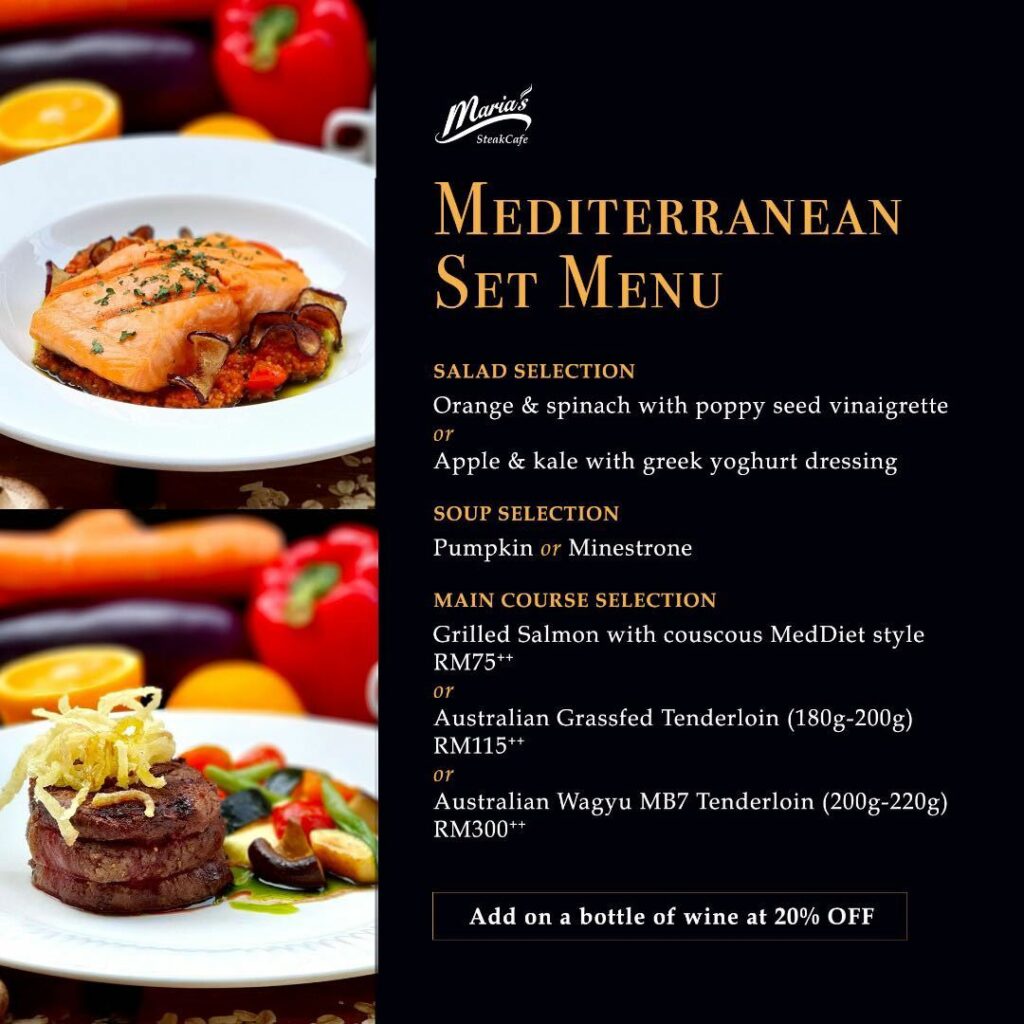 Reasons to order the Maria's SteakCafe Mediterranean Set Menu: value for money, fresh fish or grass-fed beef are both excellent selections; the Tempranillo is a delicious mate for your steak; limited packaging and what is sent is compostable. * Use the promo code THEYUMLIST10 to get 10% off your order.
Contact details and place your orders here.
Find more steak restaurants here and stay up to date with the happenings around Malaysia here and here.