Online Florists Kuala Lumpur – What You Get For RM 150
Monica Tindall
We've had several occasions to celebrate this month. With limited opportunities to get together in person, sending flowers has been one way to recognise special moments. It's been years since I last sent a floral arrangement, and from what I remember, I had difficulty finding more than two or three online shops. However, that has changed dramatically! In my search this month, I've found at least 30 online florists that deliver to Kuala Lumpur and some larger organisations that ship all around Malaysia.
Featured below are some lovely operations and bouquets or arrangements you can get from each of them for around the RM 150 mark.
Online Florists Kuala Lumpur – Gifts For RM 150
Tickle Leaf
Tickle leaf is a home-based flower studio in Shah Alam. It was founded in 2018 and influenced by European and Korean floral art. They create beautifully simple arrangements from a mix of wildflowers and garden-grown blooms. They offer bouquets at a reasonable price to share and build a community in making people happy through flowers. Pictured below is their Weekly Mix (RM 150).
Message them on Instagram at @tickle_leaf for enquiries and orders or head directly to the online store.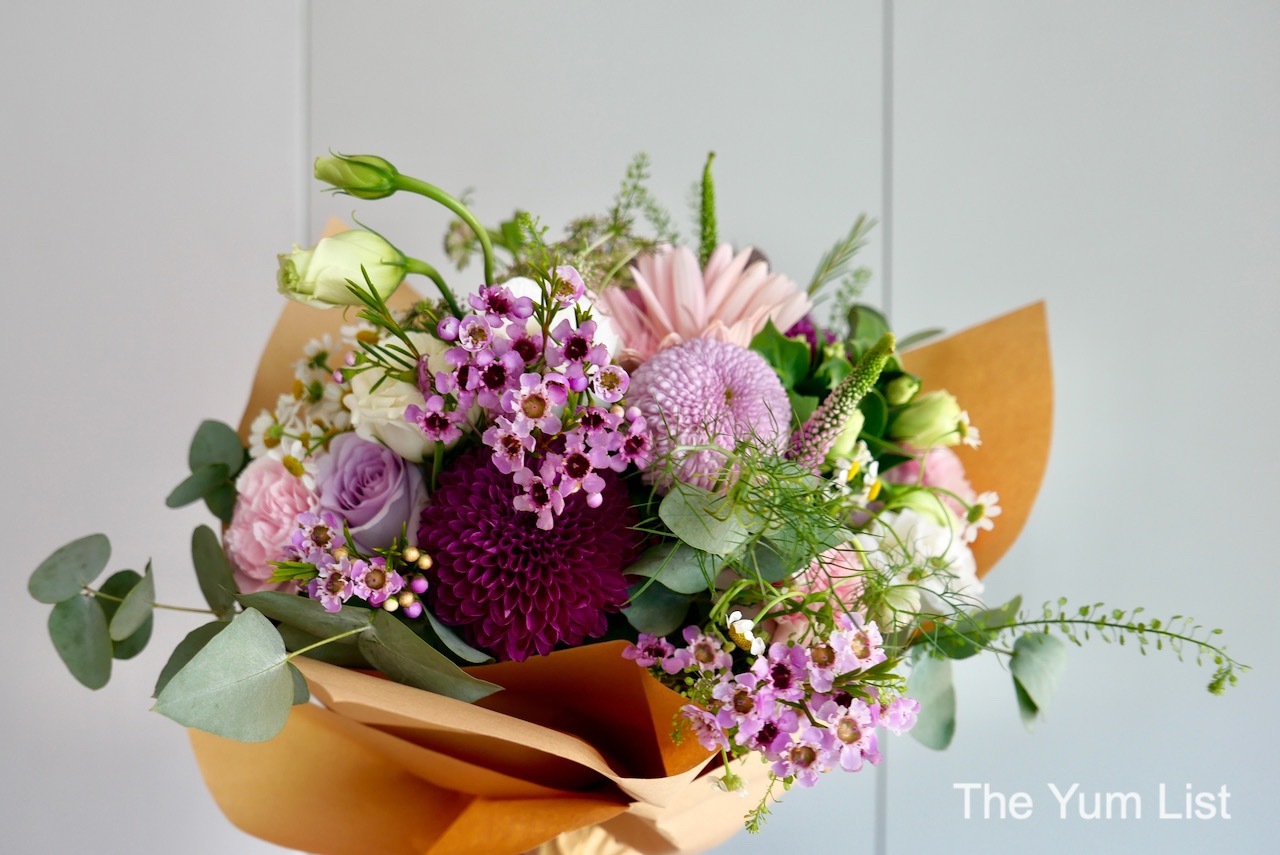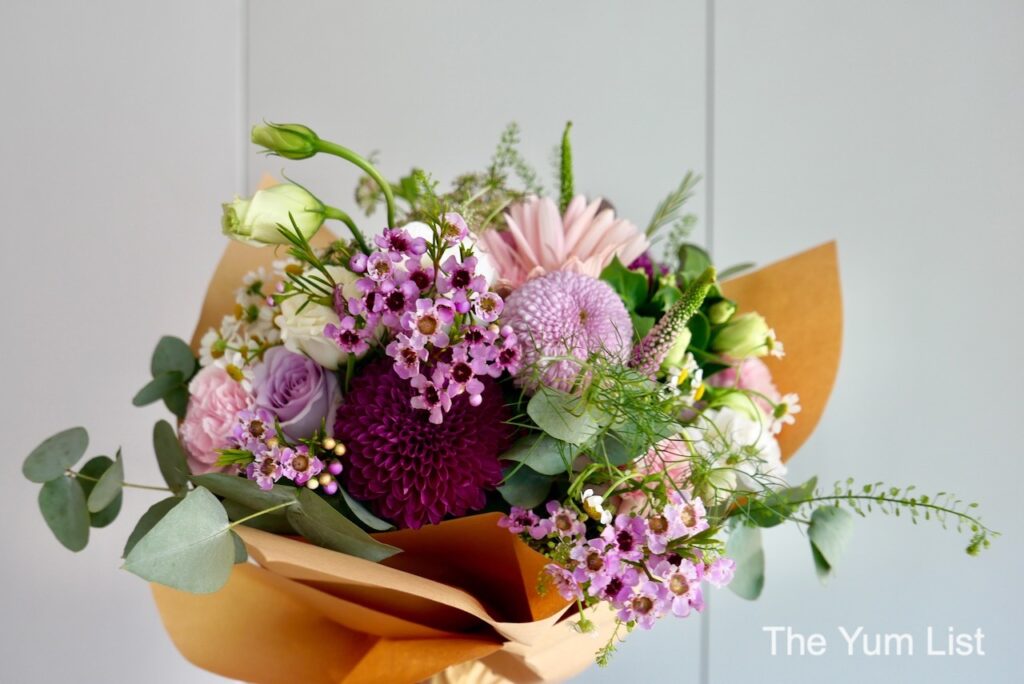 Floristika
Floristika.com.my is a wholesale centre for florists. They have fresh cut flowers, preserved flowers, potted plants, gardening tools and florist accessories. Their fresh-cut flowers and potted plants come from around the world arriving almost every day. Their top-selling flowers are lilies, sunflowers, hydrangeas and chamomile. Floristika is open daily from 8 am to 6 pm to fully vaccinated customers, but purchases can also be made online at www.floristika.com.my. They provide same-day delivery for orders made before 12 pm, even including weekends and public holidays! They cover KL and the Klang Valley. Pictured below are: Yellow lily manissa, pink hydrangea, lilac statice, sunflowers, and cordyline snow-white green foliage (RM 150). 
Visit them in person at 16, Jalan Liku off Jalan Riong, 59100 Bangsar, Kuala Lumpur (Behind NSTP) or order online.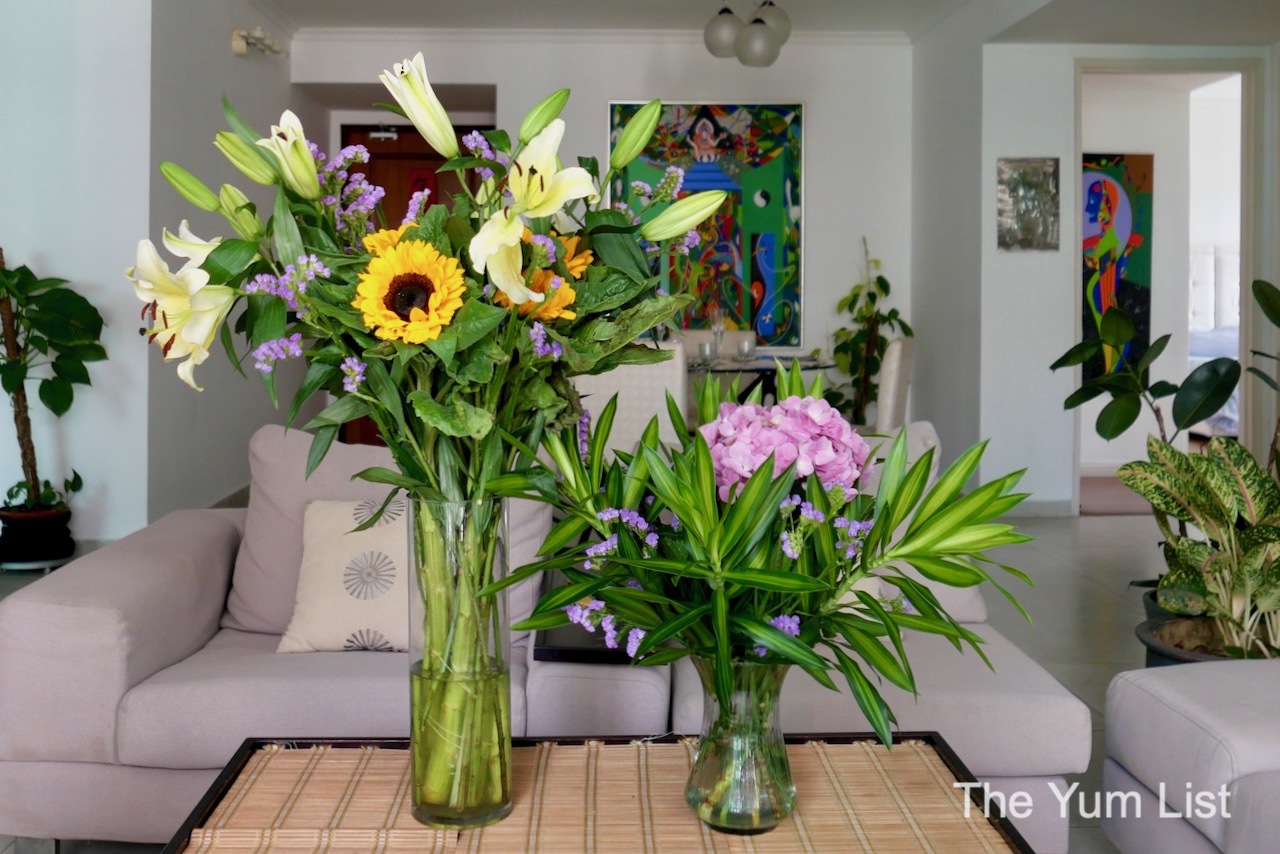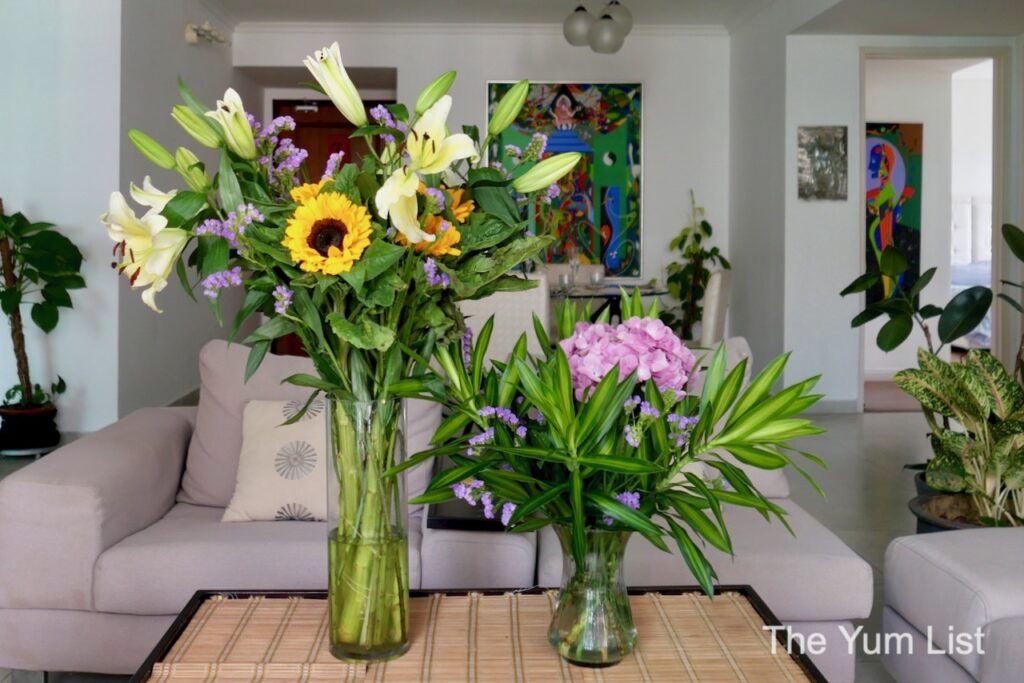 CINDEROSAE Floral Design
CINDEROSAE (CDR) aims to create multicultural floral designs that are timeless, simple and elegant. CDR's focus is to glow up customer's smiles by providing luxury flowers and gifts from around the world. They're based in Kuala Lumpur and service areas around the region, including Klang Valley. Pictured below is the Aurora Boreal Roses (RM 198).
Contact the team at CINDEROSAE via Instagram @cinderosae.florist.my or WhatsApp them on +6016-626 9390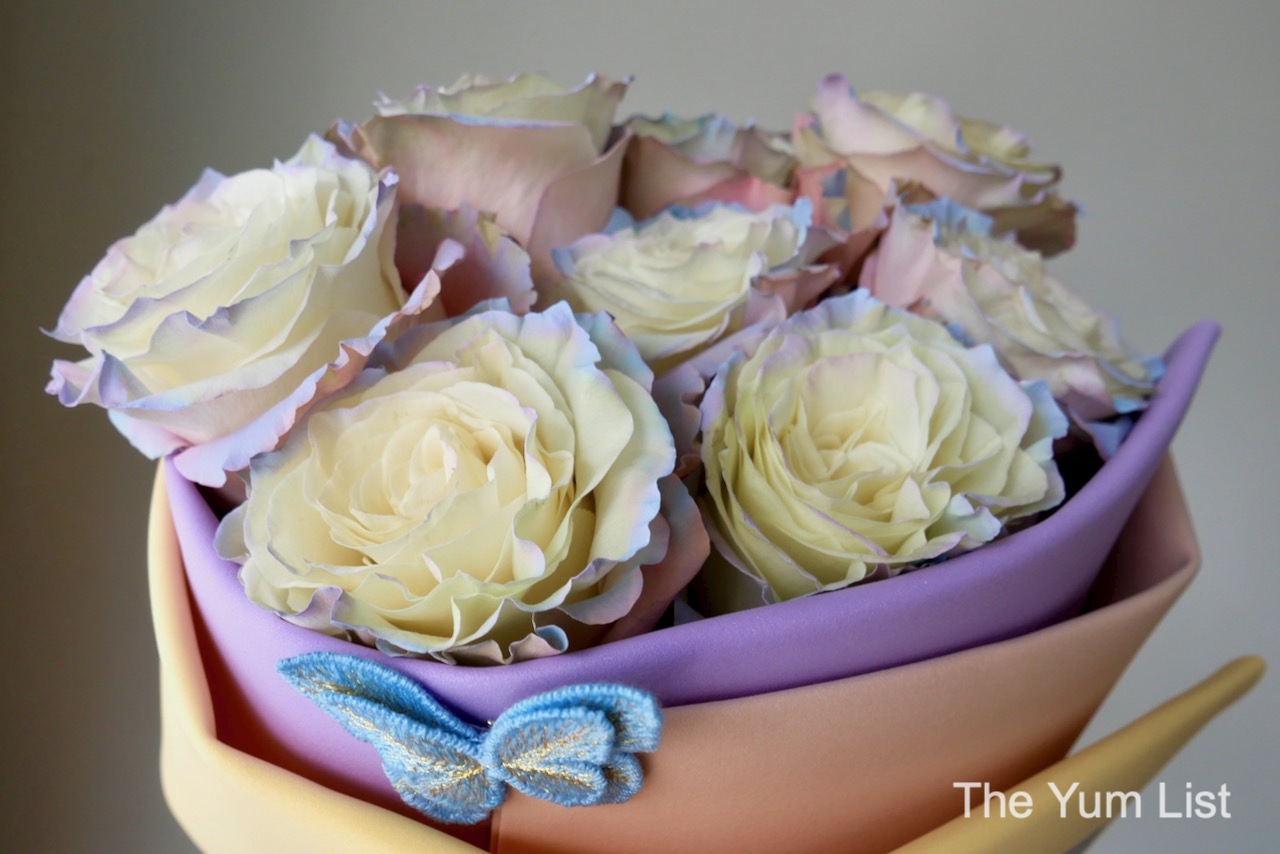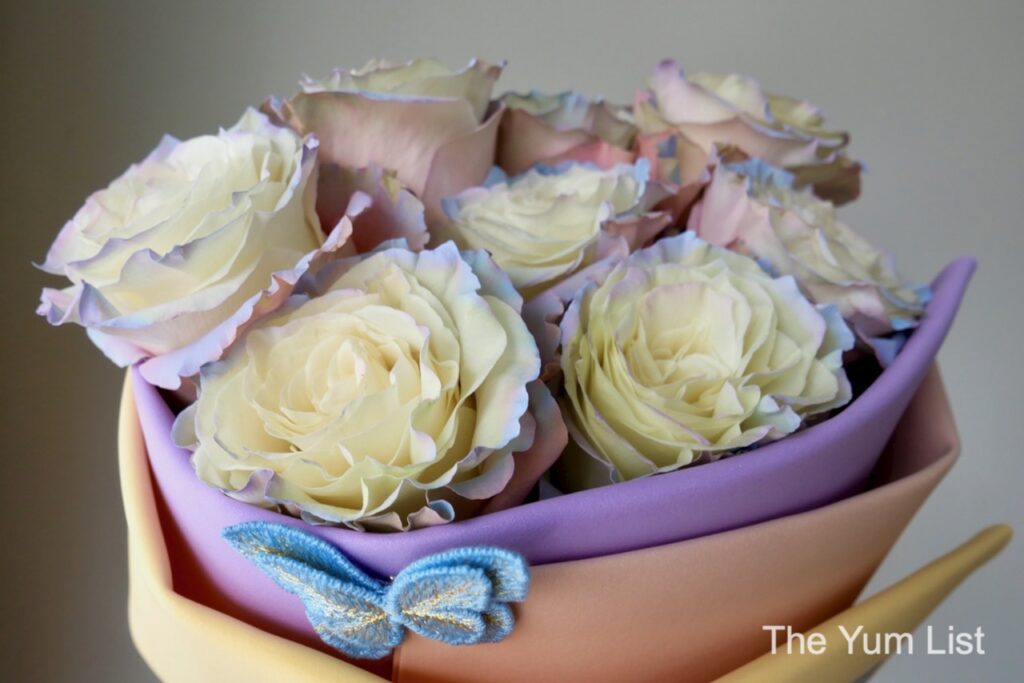 Online Florists Kuala Lumpur – FarEastFlora
FarEastFlora.com.my is a well-established online florist in Kuala Lumpur that provides same-day fresh flower and gift delivery services for every celebration, including birthdays, weddings, graduations, proposals, or simply to celebrate a happy moment in life. They offer free delivery within the Klang Valley and Selangor with a minimum spend of RM80. Their motto is Make Someone Smile Today. Photographed below is their best-selling Love Divine (RM119.90)
Place your orders online here www.fareastflora.com.my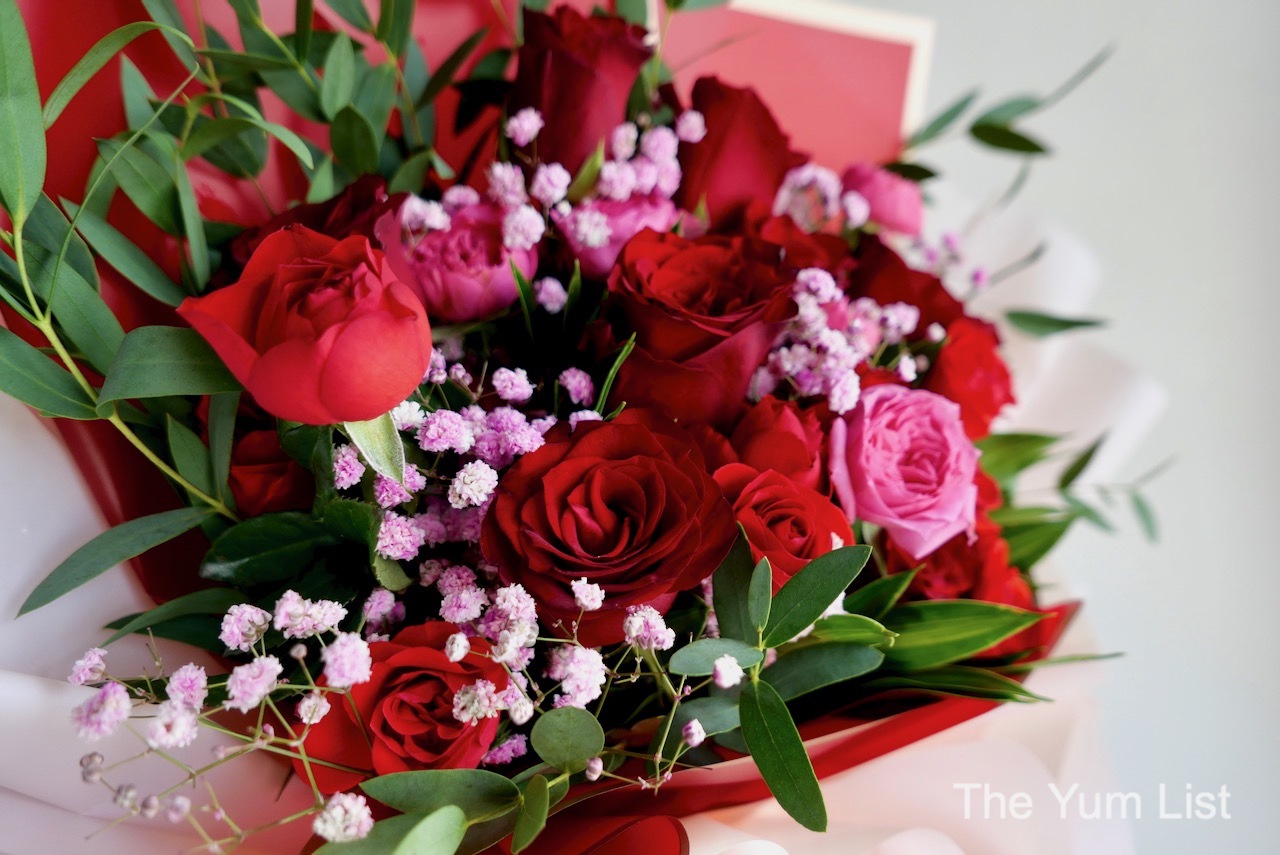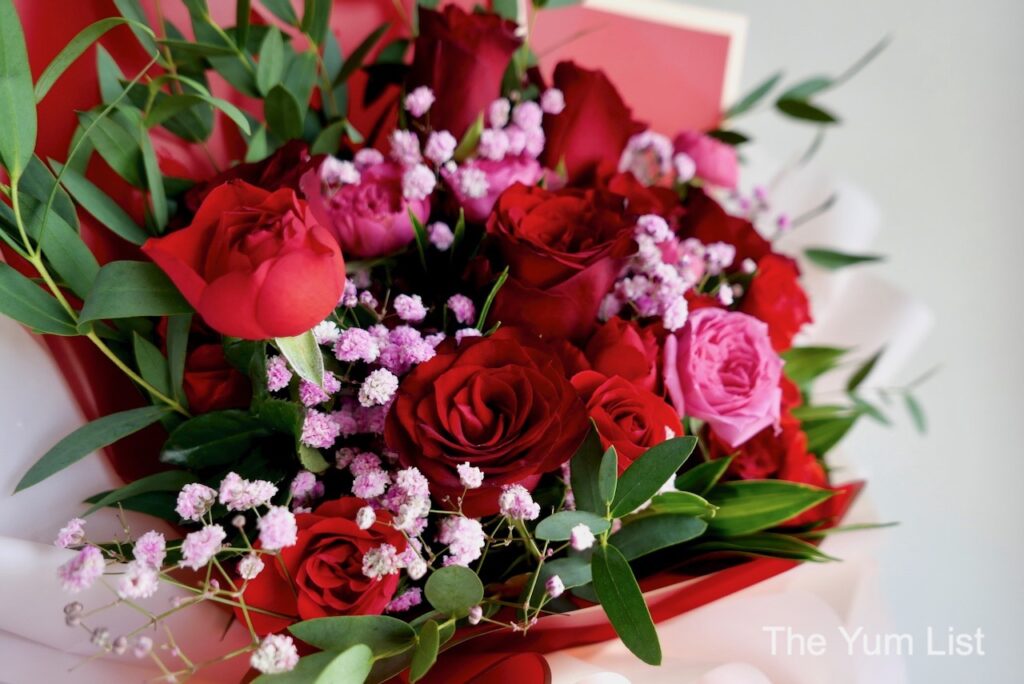 Season Art Official
Season Art Official is a florist based in Selangor that provides customisation services based on customer budget and preferences. They are inspired by Korean-style bouquets and provide flowers for weddings, birthdays, anniversaries, opening flower stands, and condolence flowers. Additionally, they offer courses and hobby classes in floral arrangements. In this picture is a beautiful bouquet of Avocado Red Roses (RM188).
Contact Season Art Official on Instagram @seasonartofficial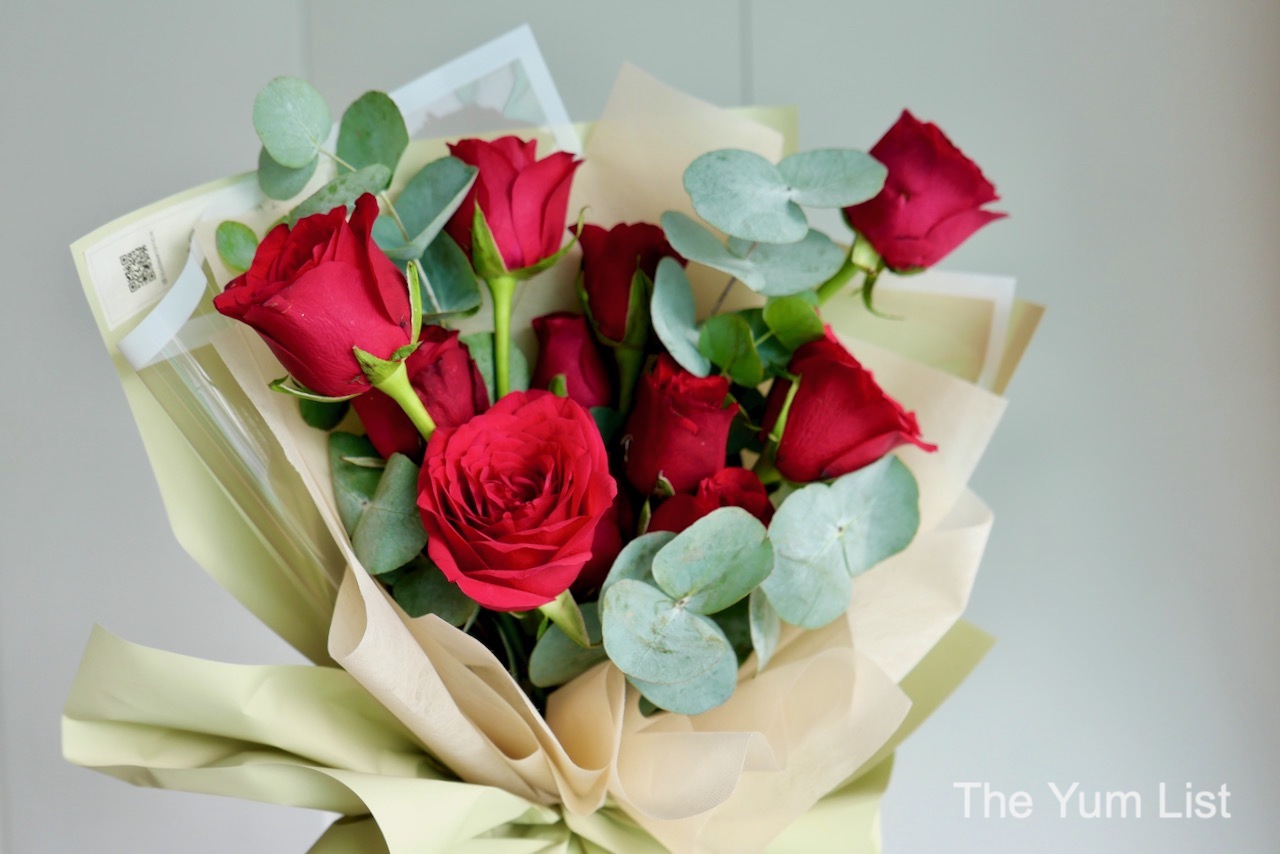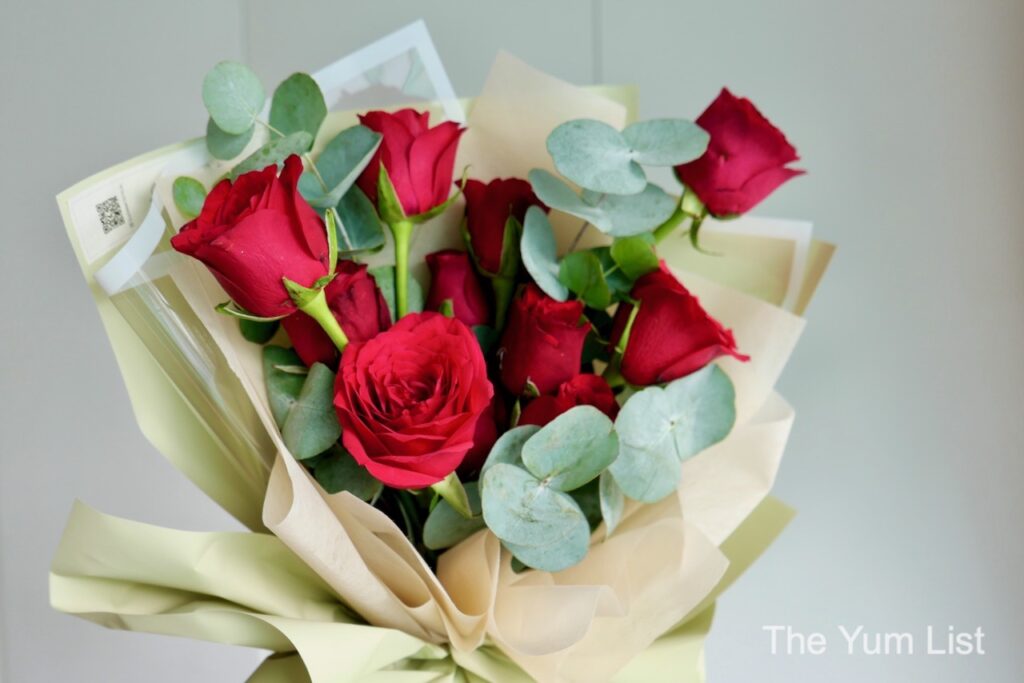 Mi Flowers
Mi Flowers is an online florist shop focusing on soap, dried and preserved flower arrangements. Soap, dried and preserved flowers are perfect for home decoration as they can last a long period of time. They are suitable as gifts for birthdays, anniversaries, farewells and events. Pictured below are the Five-roses Soap Bouquet (RM59) and the Cotton Flowers Bouquet (RM89).
For order or enquiries, contact the Mi Flowers team on Instagram or Facebook.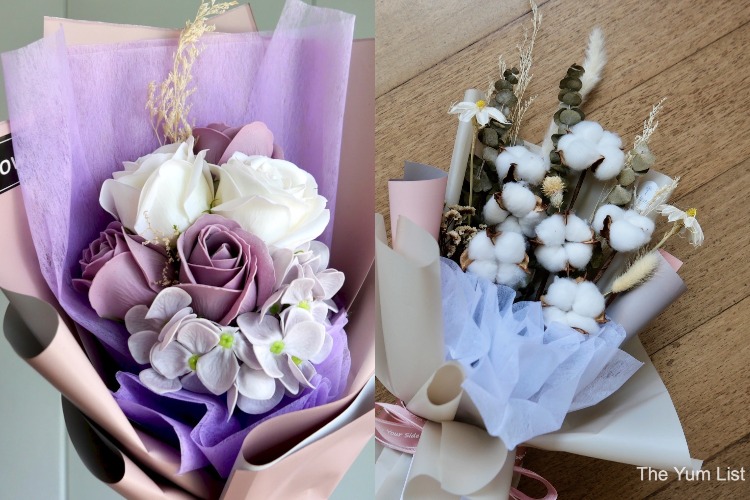 Fleur Floristry
Fleur Floristry is a home-based florist, which aims to supply customers with beautiful, fresh blooms. They aim to have the right flower arrangement for every occasion. Their philosophy is to create a range of bouquets from those that honour love, simplicity and elegance and to others brandishing an explosion of wild colours. The photograph below is their Tulipa Bouquet (RM185).
Contact the team on Instagram @fleur_floristry or Facebook @Fleur Floristry. Alternatively, give them a call on +6 012 639 5010 or email them at [email protected].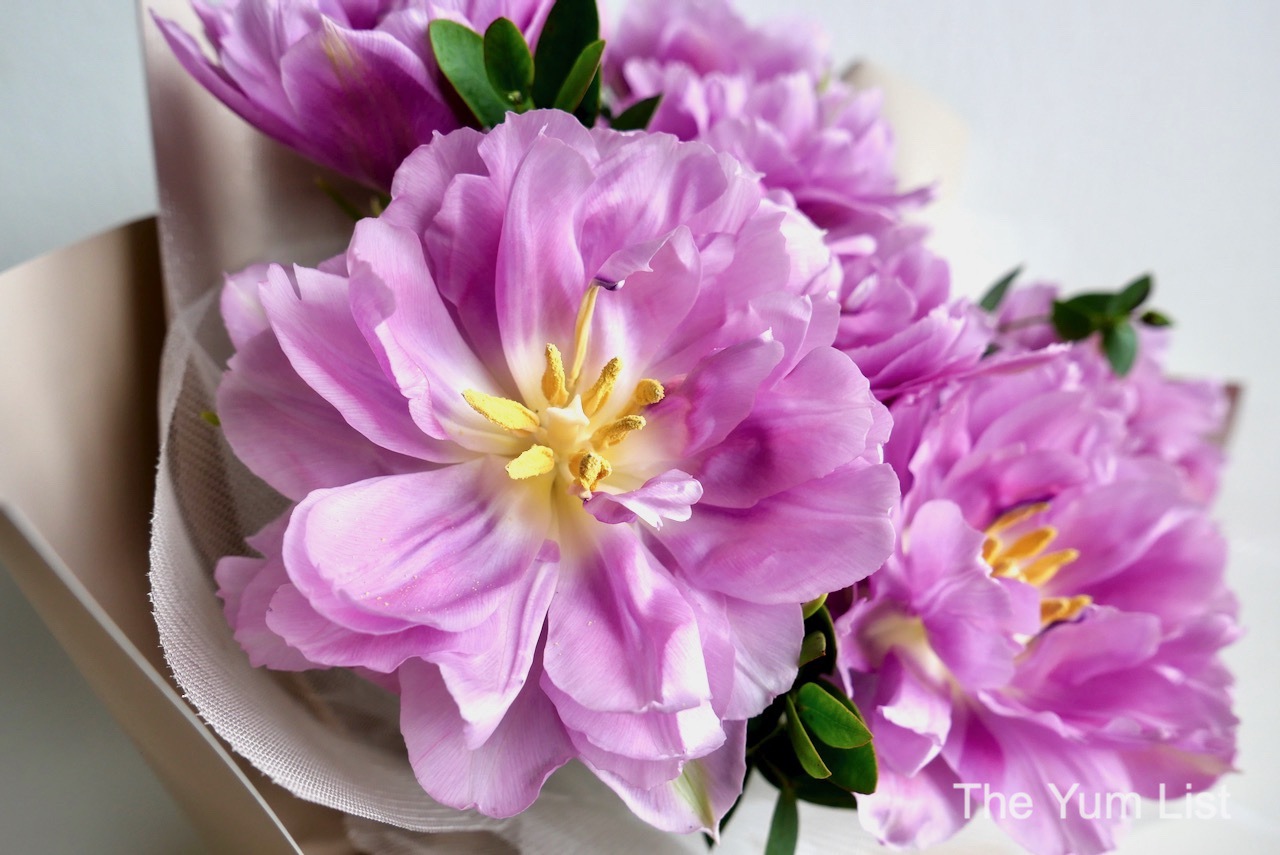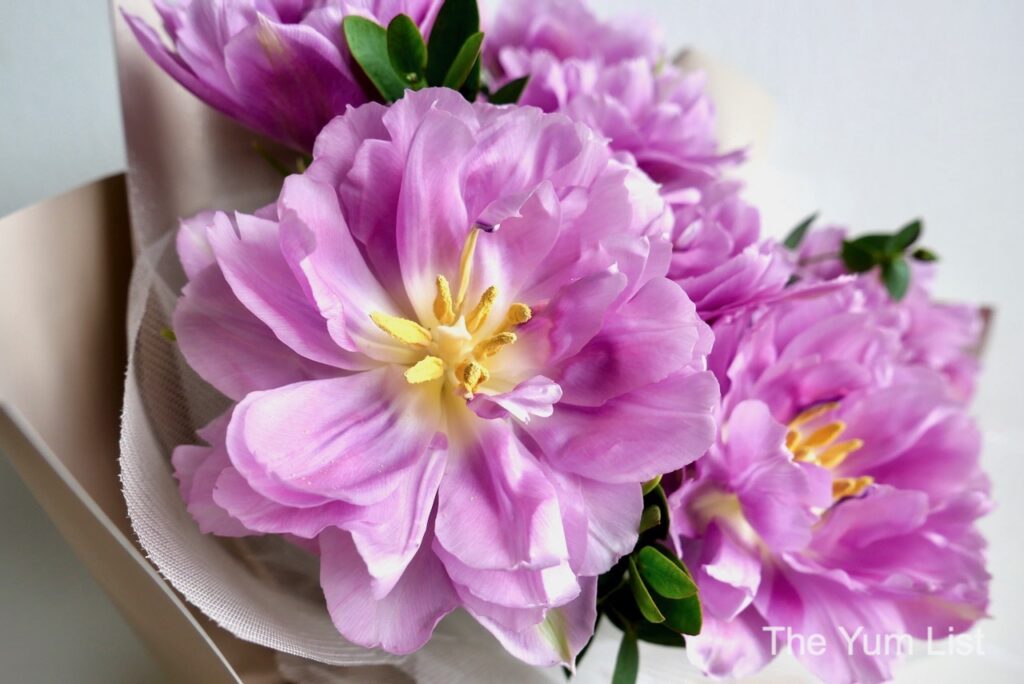 Yuki's Fiori
Yuki's Fiori began in 2017 selling bouquets of dried flowers. It was a newfound love for them as previously they didn't realise how beautiful dried bouquets could be. They love that dried and preserved flowers can last years without fading. Their goal is to bring joy and happiness that is lasting with these unique gifts. Dried flower frames are customisable, including the colour of the frame and the message. The below arrangement is 16x21x4cm (RM148).
For inquiries, message the team on Instagram @yuki_fiori and make an advance booking. They avoid keeping too much stock on hand, preferring to customise designs to individual preferences.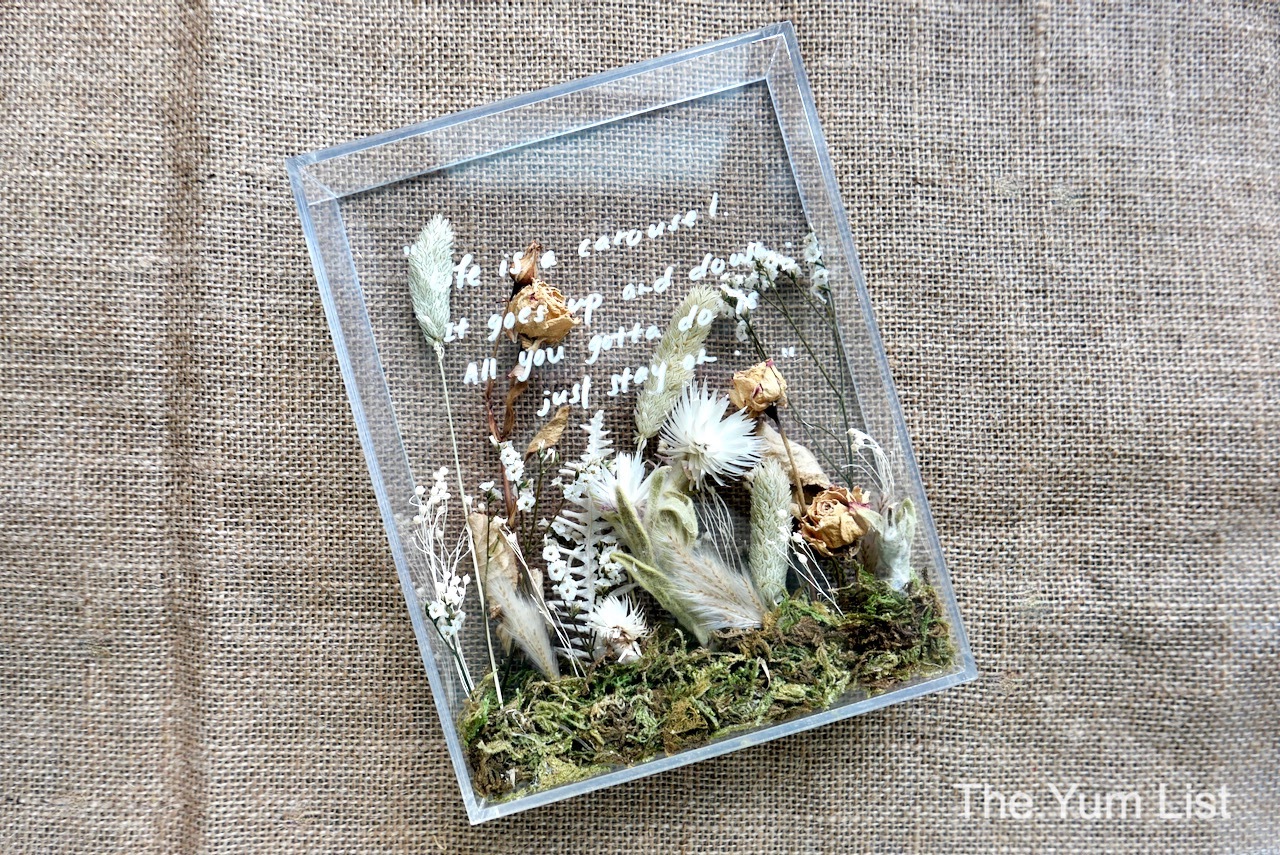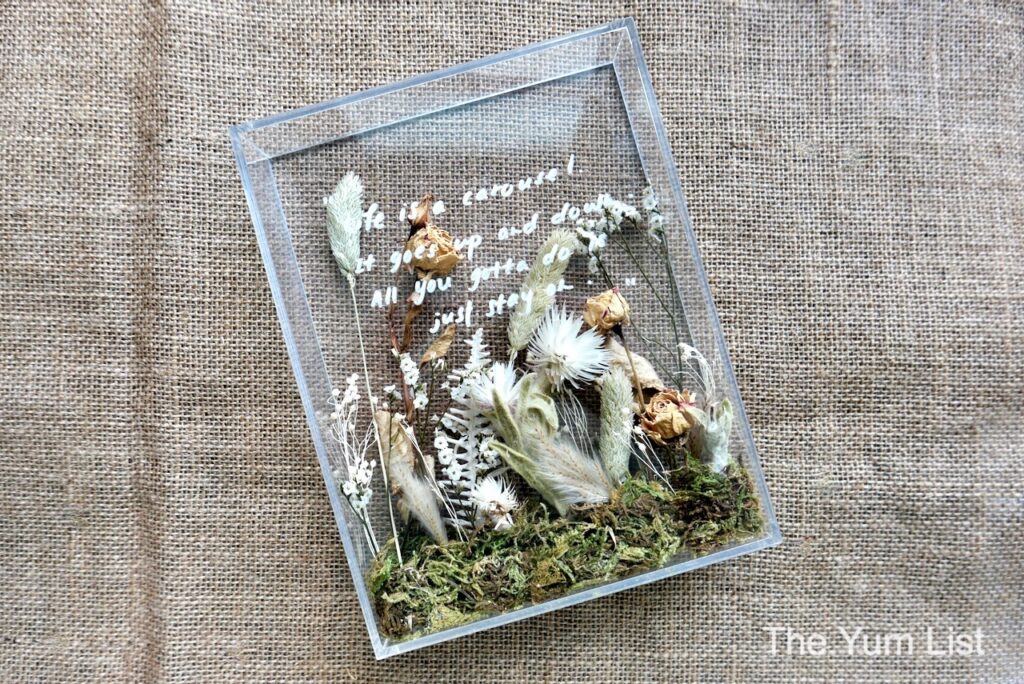 Online Florists Kuala Lumpur – Flower Chimp
Founded in 2016 by German entrepreneurs Maximilian Lotz and Niklas Frassa, Flower Chimp operates in Malaysia, Indonesia, the Philippines, Hong Kong and Singapore. They aim to offer high-quality flowers at affordable prices for all of life's occasions. Their product list is wide, ranging from flower bouquets to flower stands. They provide free delivery nationwide and same-day delivery if requests are made before 2:30 pm. Pictured here is their Trinity Box (RM169). Be sure to pull out the bottom drawer for a chocolate surprise!
Make direct purchases via their website or stay connected on Facebook @FlowerChimpMY or Instagram @flowerchimp.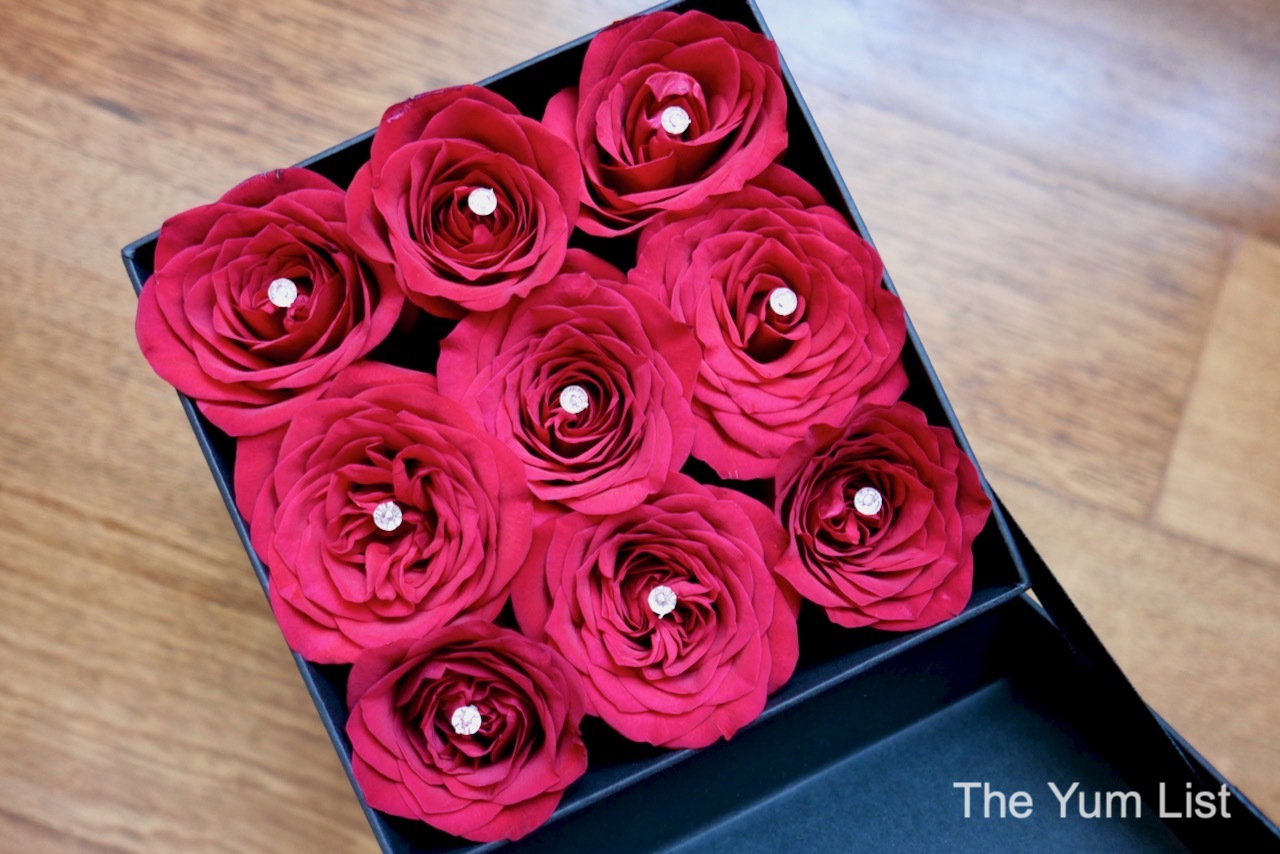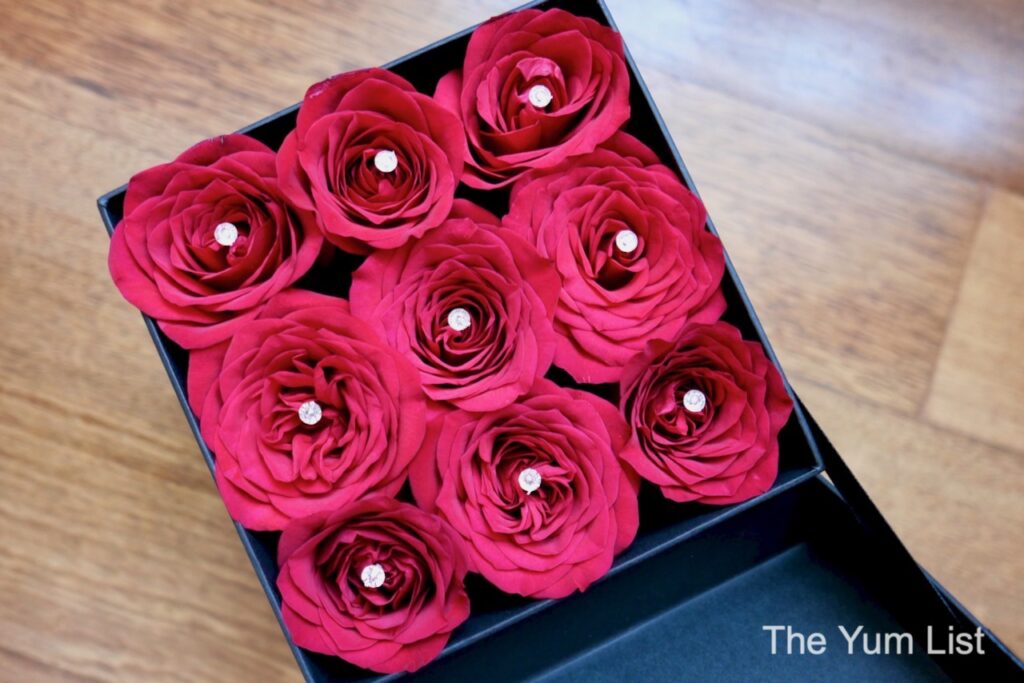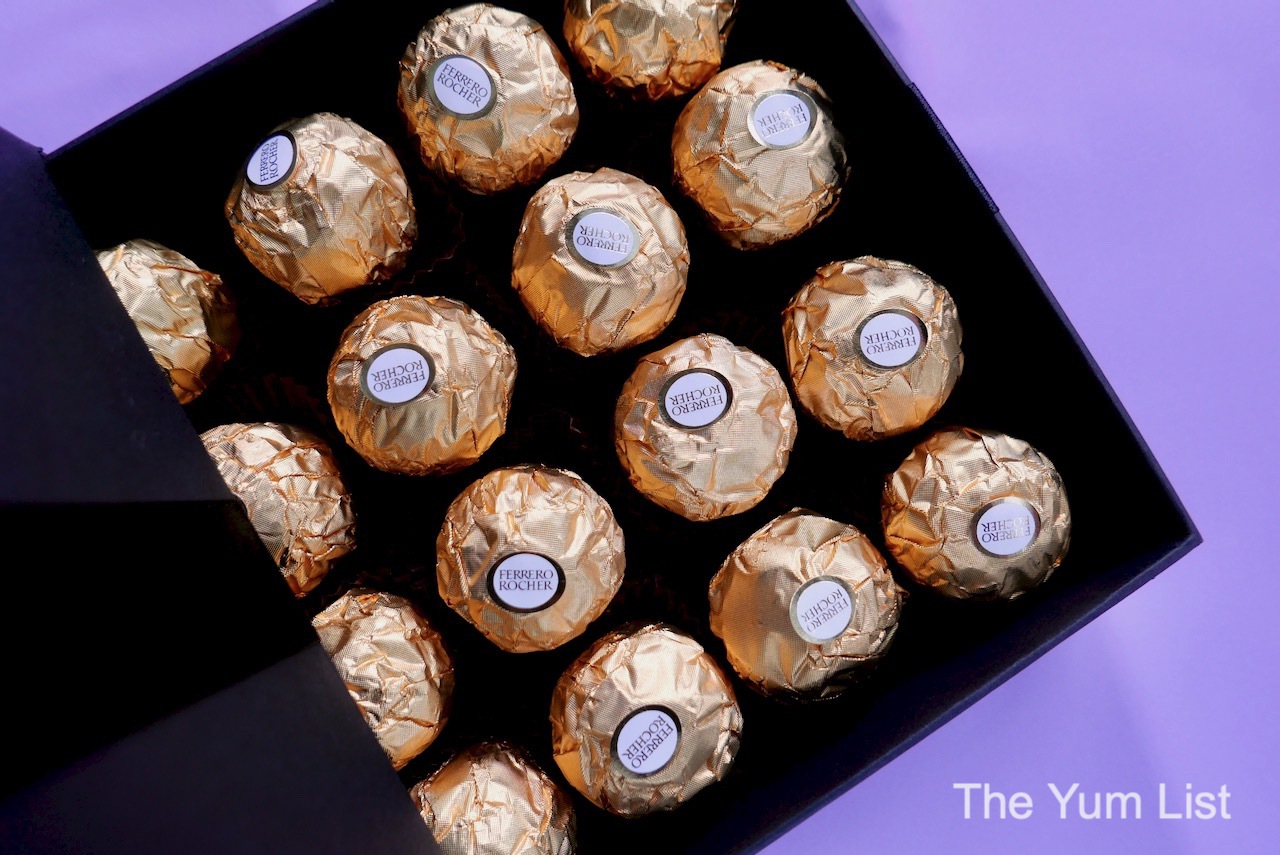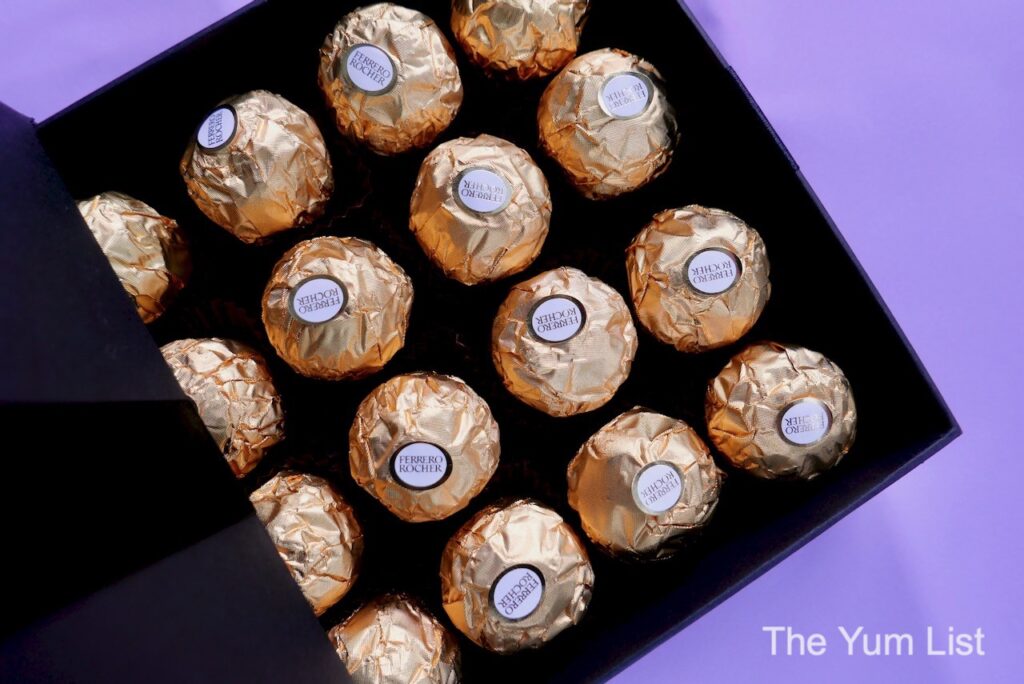 Floral Visa
Floral Visa specialises in creative gifts with long-lasting preserved, dried or soap flowers. On top of their long-lasting bouquets, they have various supplementary gifts such as beauty products and men's shavers. They currently have a campaign to assist families with prioritising home safety in collaboration with Safevase. Safevase is filled with a fire retardant liquid that can be smashed and used to extinguish a fire or spread over oneself if in need of exiting quickly from a fire! The vase literally becomes your fire extinguisher in an emergency!
Contact the team on Instagram @floral.visa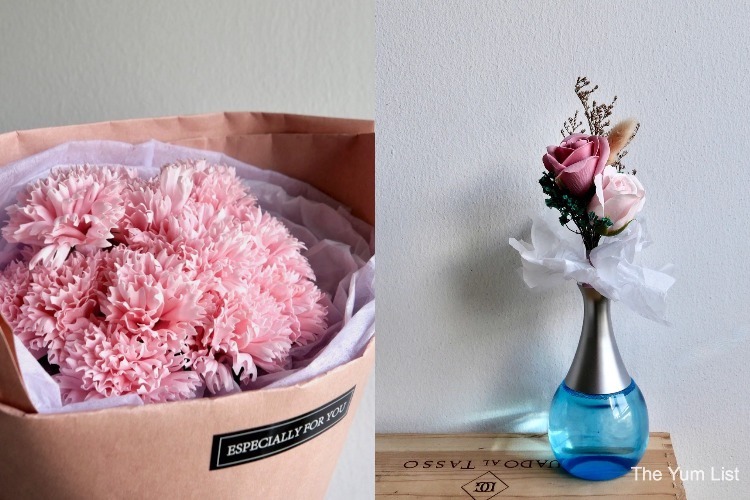 Maison de Roses
The team at Maison de Roses describe themselves as a premier floral atelier in the heart of Kuala Lumpur that caters to every floral fantasy. As a pioneer of fashioning bloom boxes in Malaysia, this luxury brand is led by an internationally renowned, award-winning French master florist. They create opulent floral designs with expert skill and complex technicalities that can't be easily imitated. Their classic black boxes specialise in hand-painting their signature 24k gold blooms that elevate any and every occasion. This hidden gem of an atelier provides personal consultations, customisable designs and fresh flowers straight from local suppliers. Pictured here is "Epistle" (RM 150) found in the "La Liberté" collection.
Order online www.maisondesroses.com.my or contact the team on Instagram @maisondesroses.kl, Facebook @maisondesroseskl or WhatsApp: +60128866356.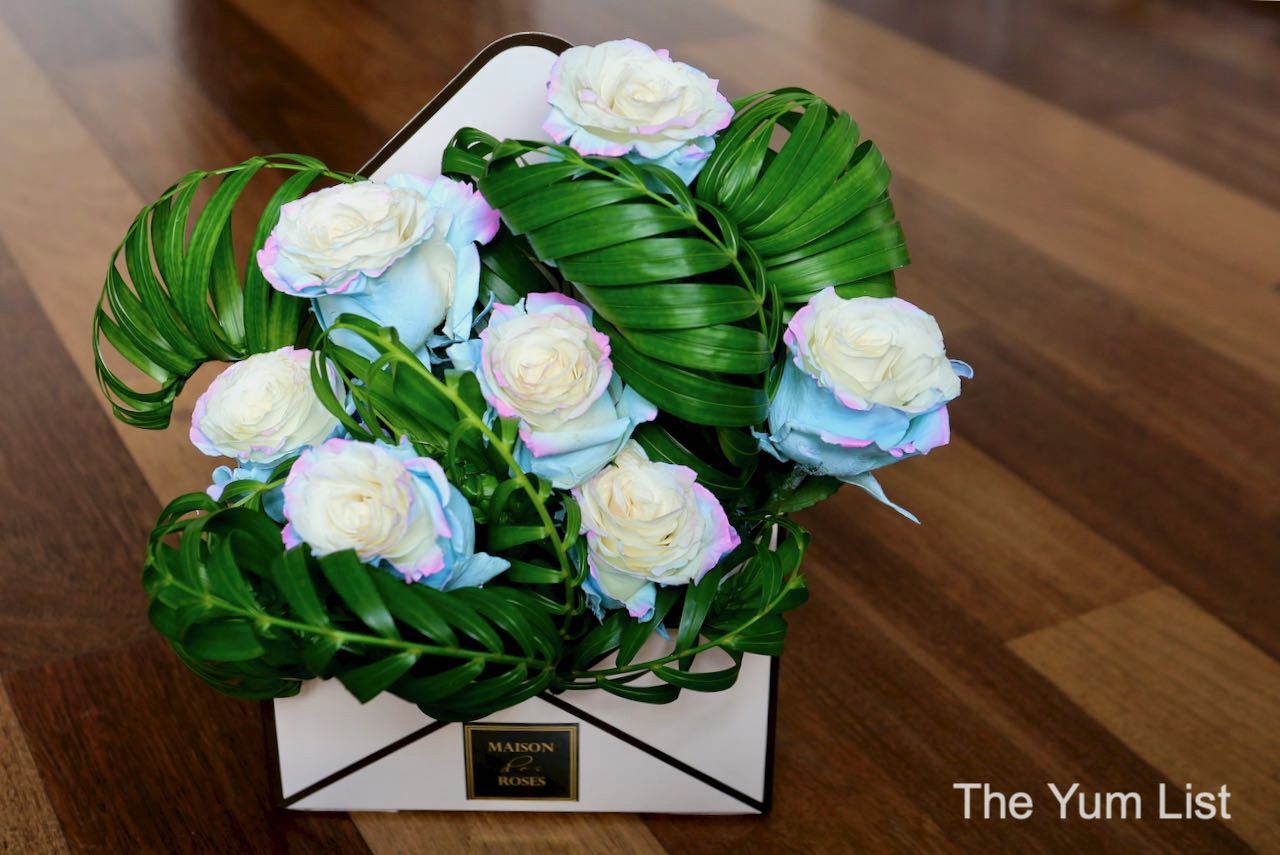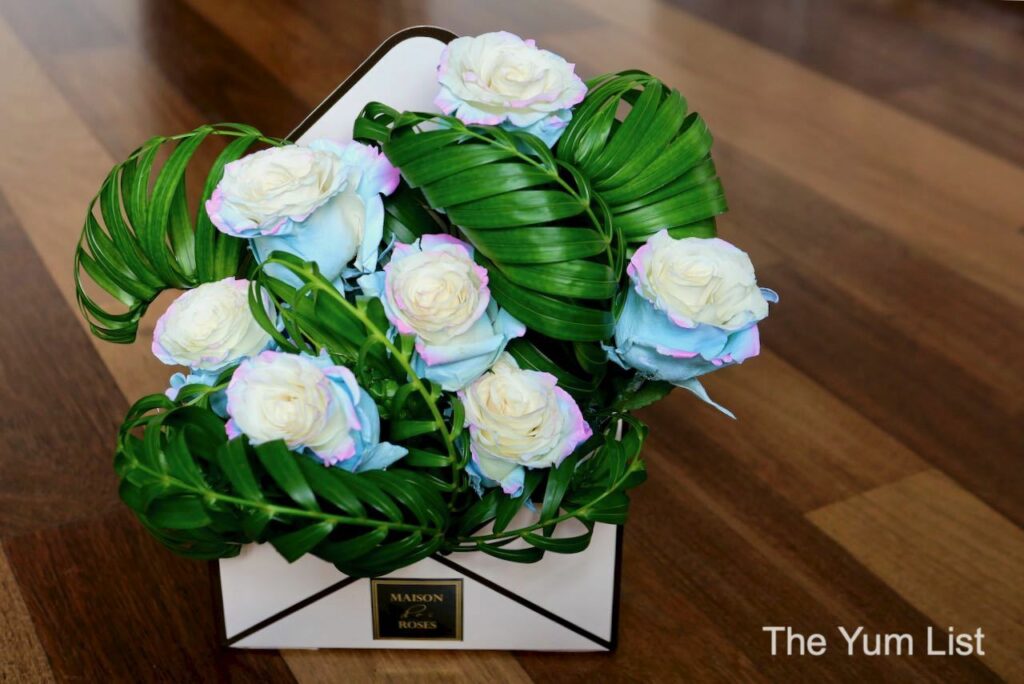 Misty Bloom Co
Misty Bloom.Co is a Kuala Lumpur-based creative studio with a niche in floral design. Misty Bloom.Co was created in 2016 out of its founder, Chloe's passion for flowers and colour composition. With an enticing and recognizable aesthetic, they wish to bring back the classy act of flower giving and create original concepts for weddings, campaigns, event styling, and interior decor.
Another core service is floral workshops focused on handcrafting European and Korean style wrapped bouquets, floral table arrangements and wedding bridal bouquets. They hope to revive a flower-crafting culture through this workshop as inspiration to include flowers as part of daily life. Most importantly, they want people to feel genuine happiness by doing something nice for themselves. Photographed below is Candy Love (RM 148).
Visit Misty Bloom Co's IG page @mistybloom.co or order directly via WhatsApp +6017-278 3742.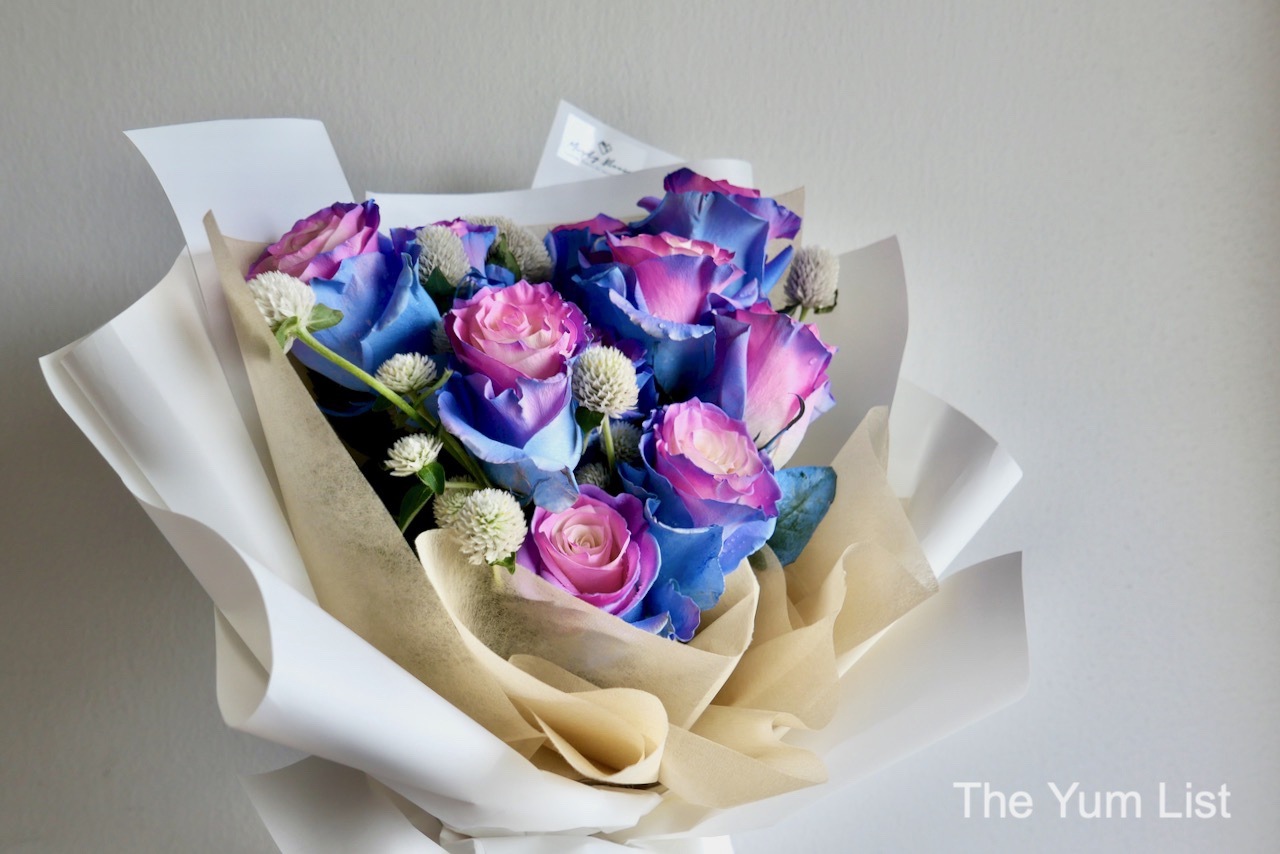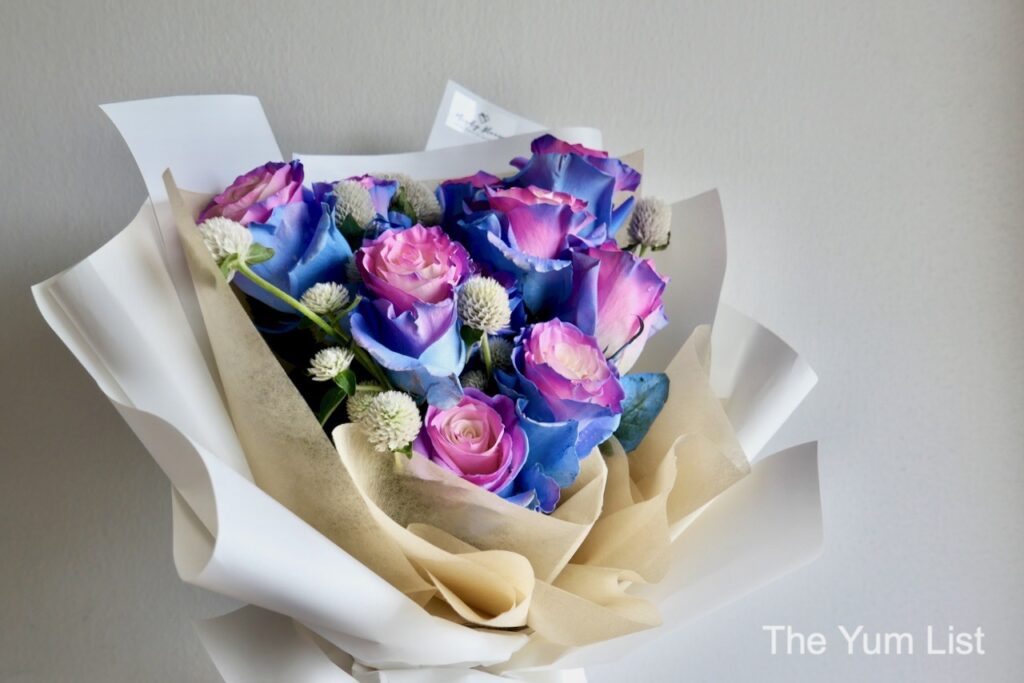 Online Florists Kuala Lumpur – Celestial Creations
Set up in 2020, Celestial Creations by Suki Low provides curated premium floral arrangements designed to invoke emotions and create memories. Every floral arrangement is specifically designed to blend cohesively with its partner products. Suki Low, the owner of Celestial Creations, believes that each gift set should meet its intended purpose and be curated to leave a lasting impression.

Midway through 2020, Suki Low formed a partnership with Nabila Asyiqin of Ophelia Bakes. A popular set that came to fruition through the melding of Suki's artistic floral arrangements and Nabila's baking prowess is the 'My Little Boo' gift set. This delightful set, priced at RM209, consists of a small-sized bouquet with five stalks of *white tulips paired with seasonal foliage and is bundled with a petite two-tier cake (4-inch bottom tier and 2-inch top tier). * You can request the type of flowers you prefer. Prices will change with the flower selection.

Place your orders via Instagram @celestial_sukilow or Facebook @celestialbysukilow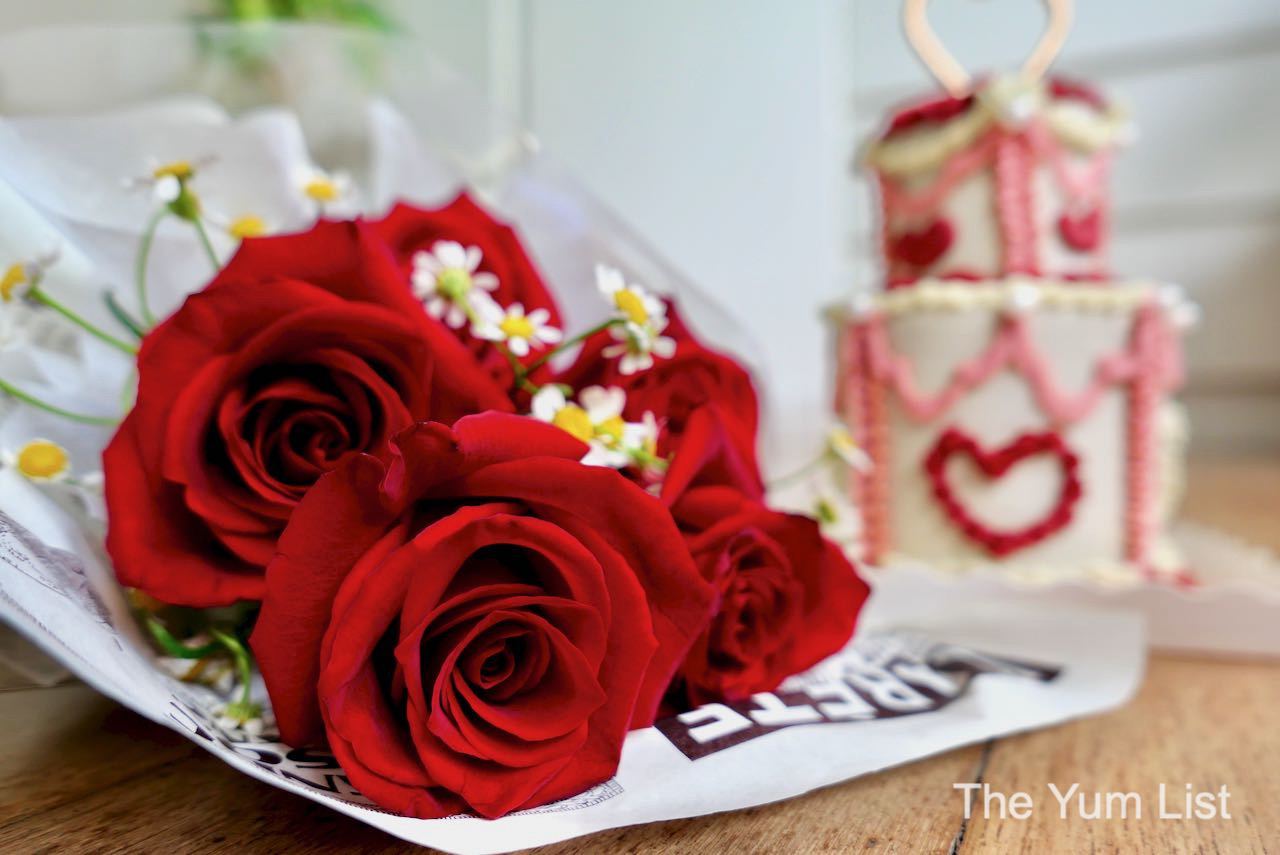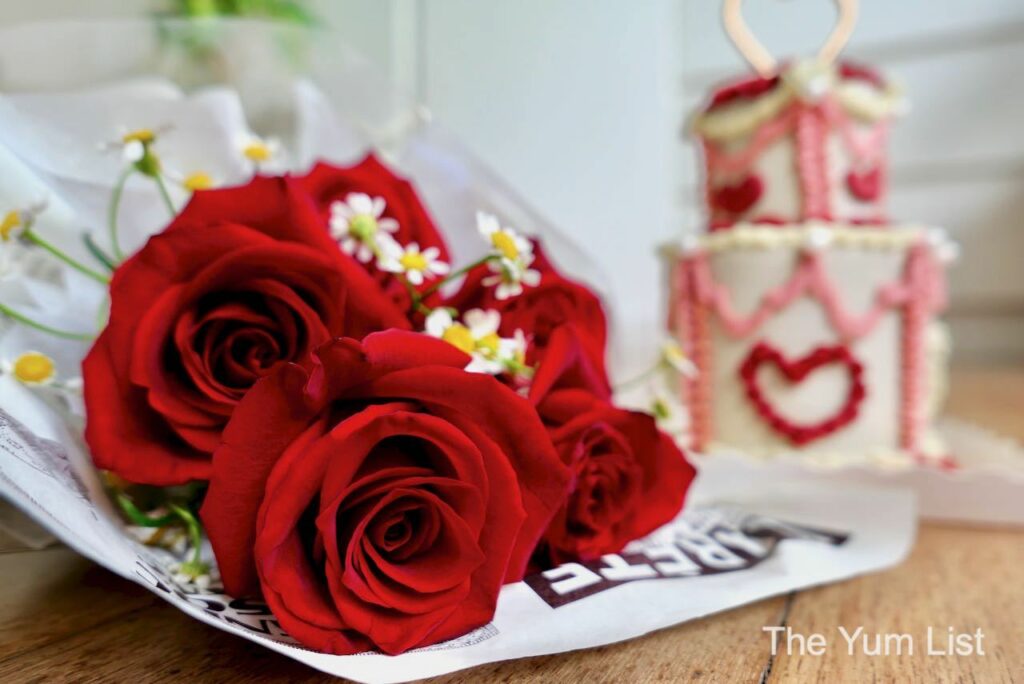 Lule Flower Subscription
Founded in 2020, Lule is a flower subscription service in the Klang Valley. The team curate various subscription plans using flowers from around the globe to deliver individualized arrangements to your doorstep. The bouquet featured here (RM 150) is made of soft purple hydrangea, rose lilies and fragrant eucalyptus.
See more of Lule's collection on Instagram @lule_by_lule and email [email protected] or WhatsApp +6016639587 for orders.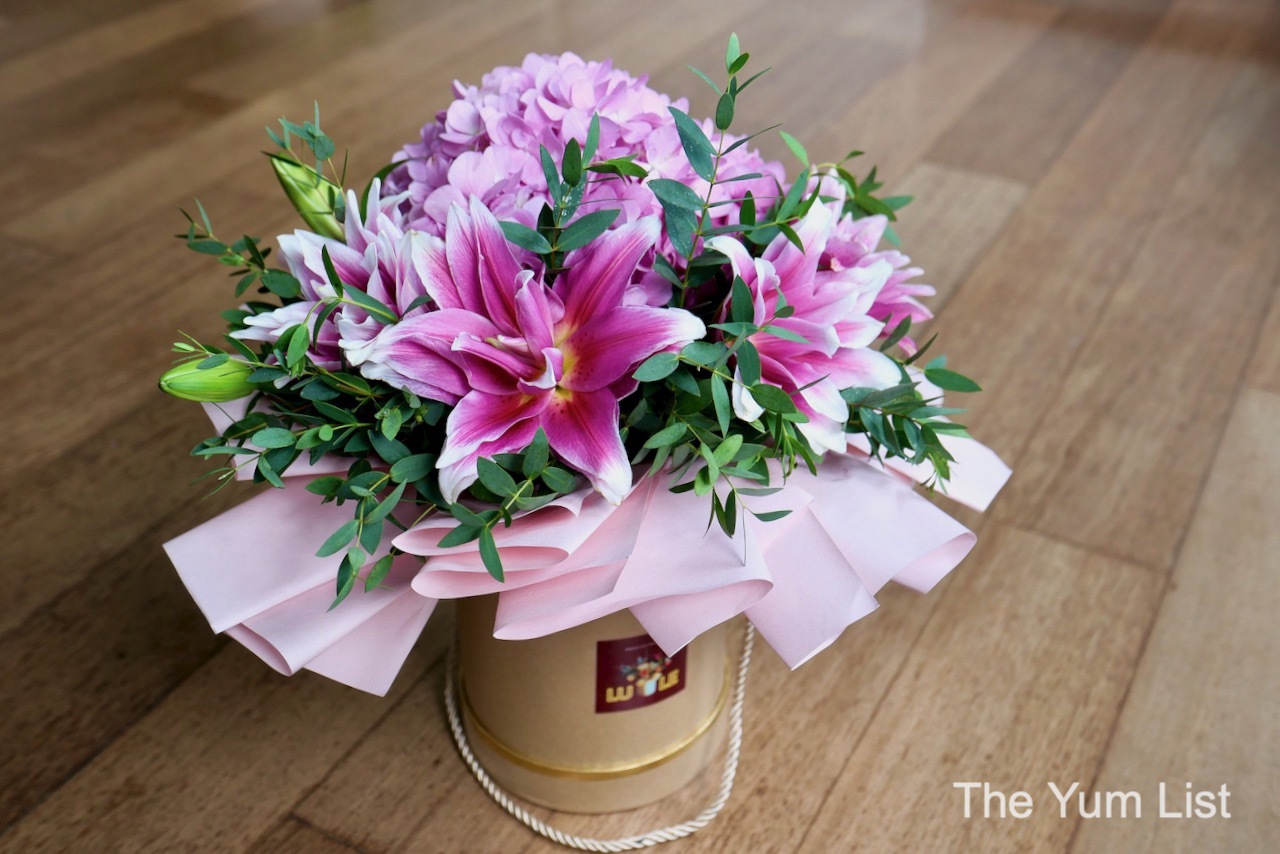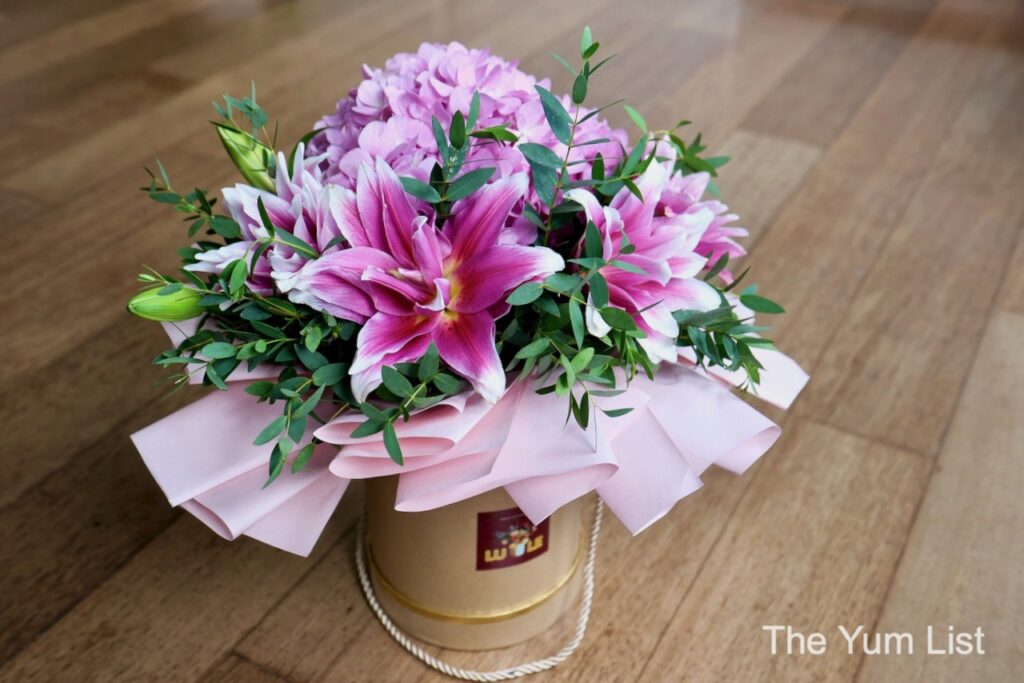 What have your experiences been with online florists in Kuala Lumpur? Share your favourites below.
Find more gift ideas here and stay up-to-date with the latest gourmet and travel recommendations for the country here and here.