Gesuto Delivery Menu
Monica Tindall
For beautiful delivery meals that travel well and maintain the feel of fine dining despite the transport, we can't go past Gesuto. Delaying dine-in until mid-October, the restaurant team has put much thought into creating meals that can be packed to go while still promising an elegant experience. The menu is founded in the precision and style of Japanese cuisine with some luxurious touches influenced by European ingredients and techniques.
On Gesuto's delivery and takeaway menu we find some highly appealing promotions. Weekly specials, ala carte, chef's lunches and two-for-one deals mean it's a selection we could return to again and again without tiring. Here are a few highlights from their September line-up.
Gesuto Delivery Menu
Edible Gift
Gesuto's Premium Sushi Box (RM 188) is so beautiful, you might consider it an edible gift. Packaged in a gold box with ribbon, it's like unwrapping a luxurious present. It's filled with a dazzling array of gems from the sea – bafun sea urchin, Sturia caviar maki roll with hamachi, salmon trout and golden mango, teriyaki-glazed unagi and crab ikura-maki. Truffle edamame and gold-brushed pan-seared foie gras jazz it up even further.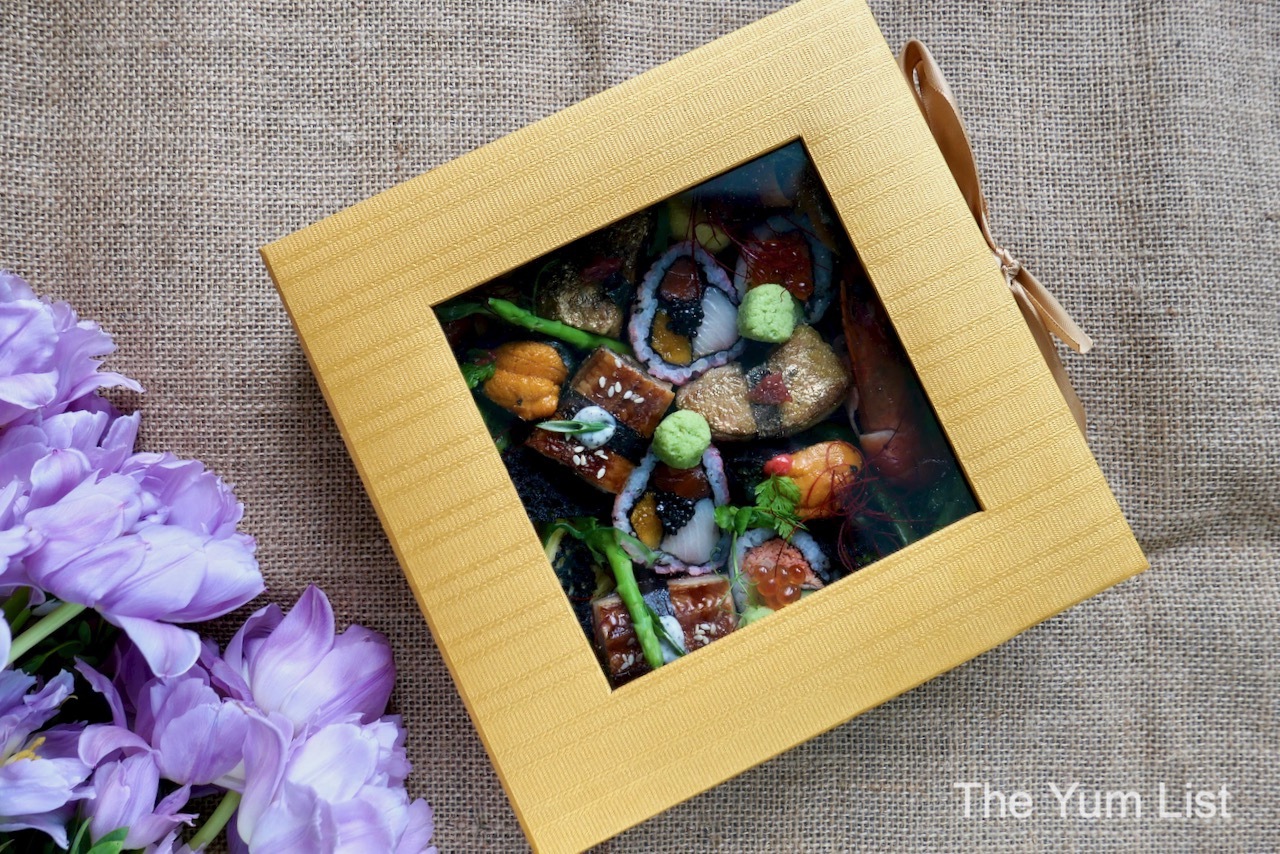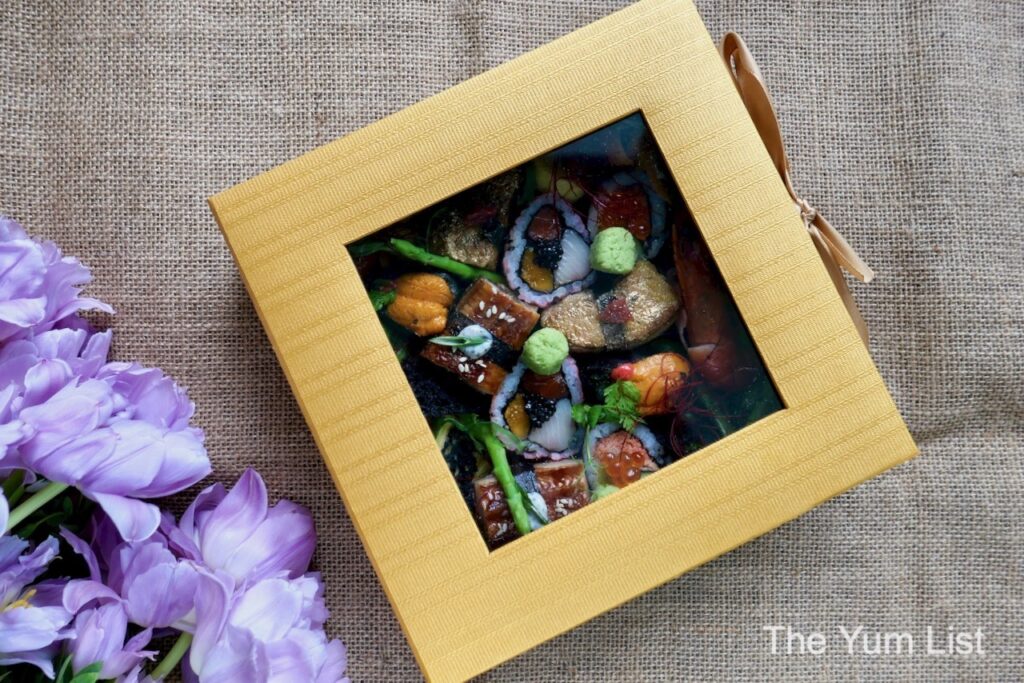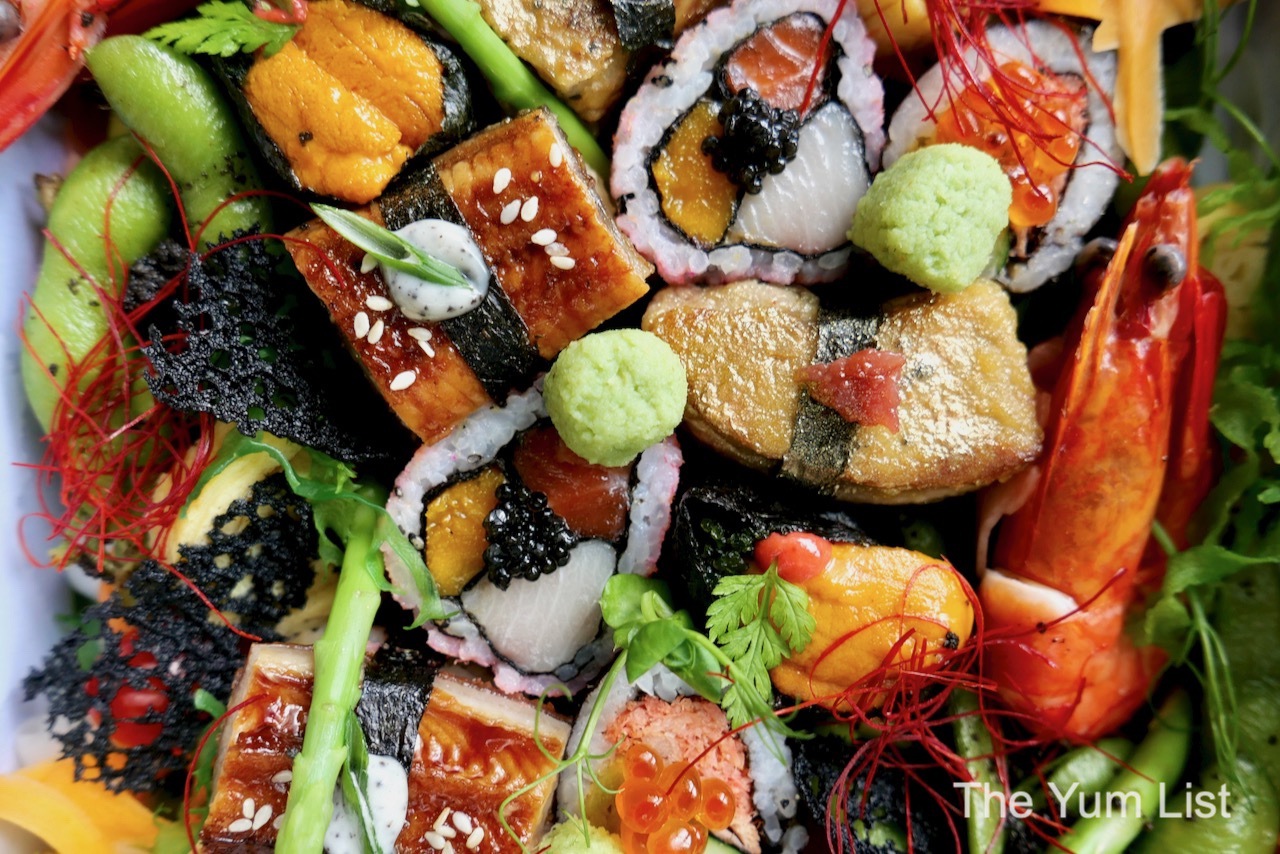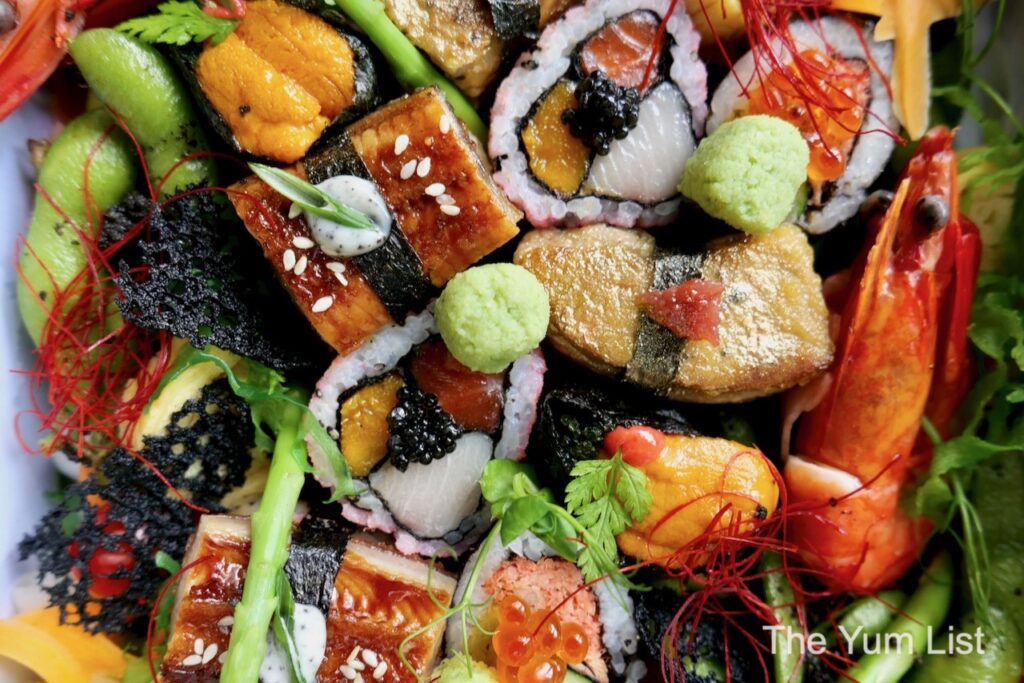 Signature
The Signature Truffle Pappardelle (RM 68) has become a staple on Gesuto's menu. So sumptuous are the flat, wide ribbons of pasta coated with truffle-mushroom-gravy that it's been a best-seller since its launch. Parmigiano, nori, Japanese egg yolk and generous shavings of fresh Italian black truffle top it off. The earthiness of the fungus is contrasted with the salty character of the dried seaweed, creating balance and harmony.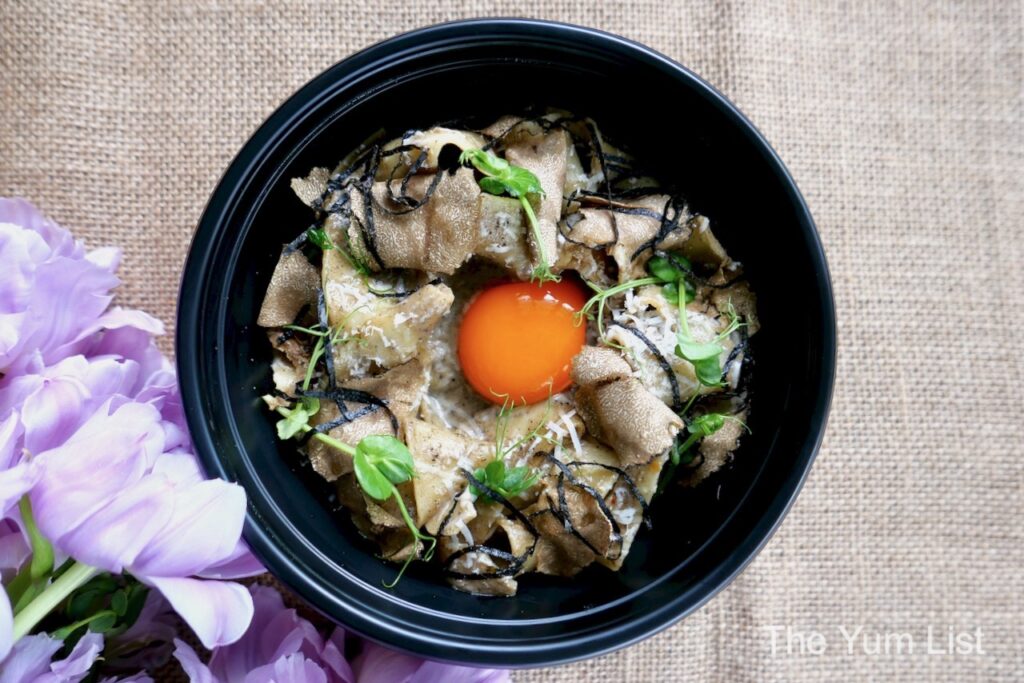 Buy-One-Free-One Deals – Bowls and Sets
The team at Gesuto plan to reopen mid-October following the addition of a private room. In the meantime, they are running some handy two-for-one deals on their takeaway and delivery menu.
Chirashizushi (2 for RM 88) is a vibrant bowl of bafun sea urchin, salmon trout, hamachi and ikura over a bowl of Japanese rice. Latticed wafers, pickled veg, microgreens and roe turn a classic into a real eye-catcher.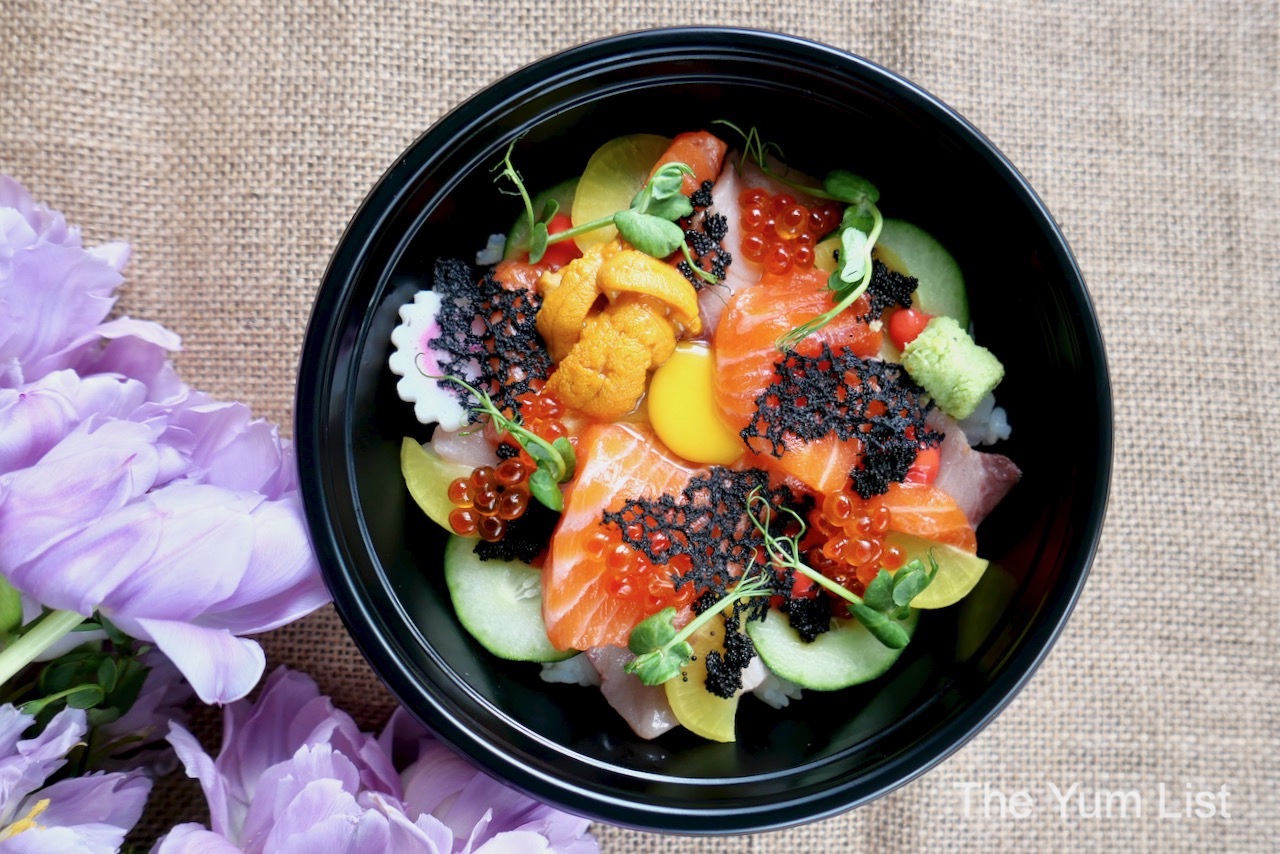 However, my favourite is the Teriyaki Salmon Donburi (2 for RM 39). I find the teriyaki-glazed robata grilled salmon trout comforting on the bed of Japanese rice. The pickled cucumber, carrot and mentaiko freshen the recipe, and the onsen egg adds a creaminess when all mixed in.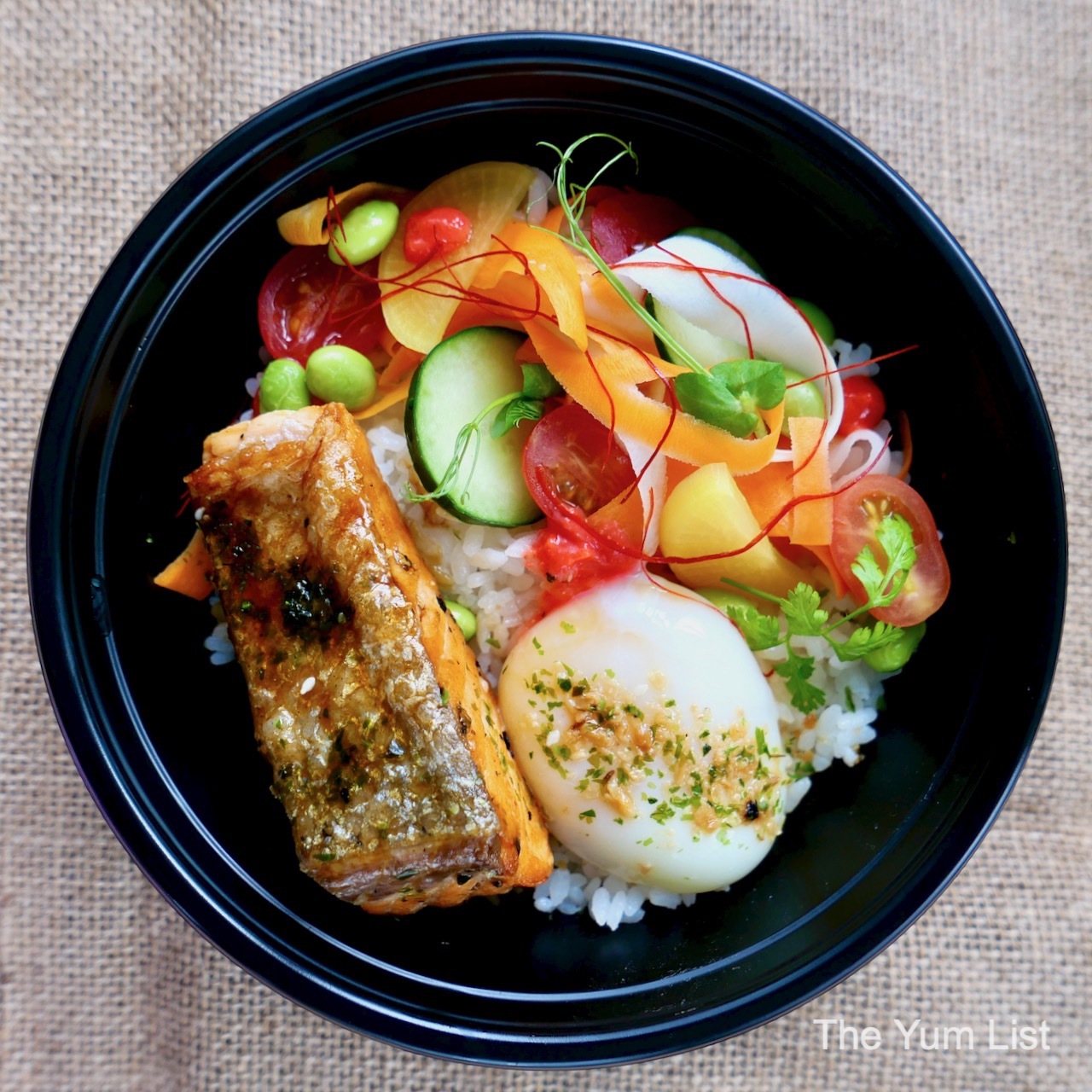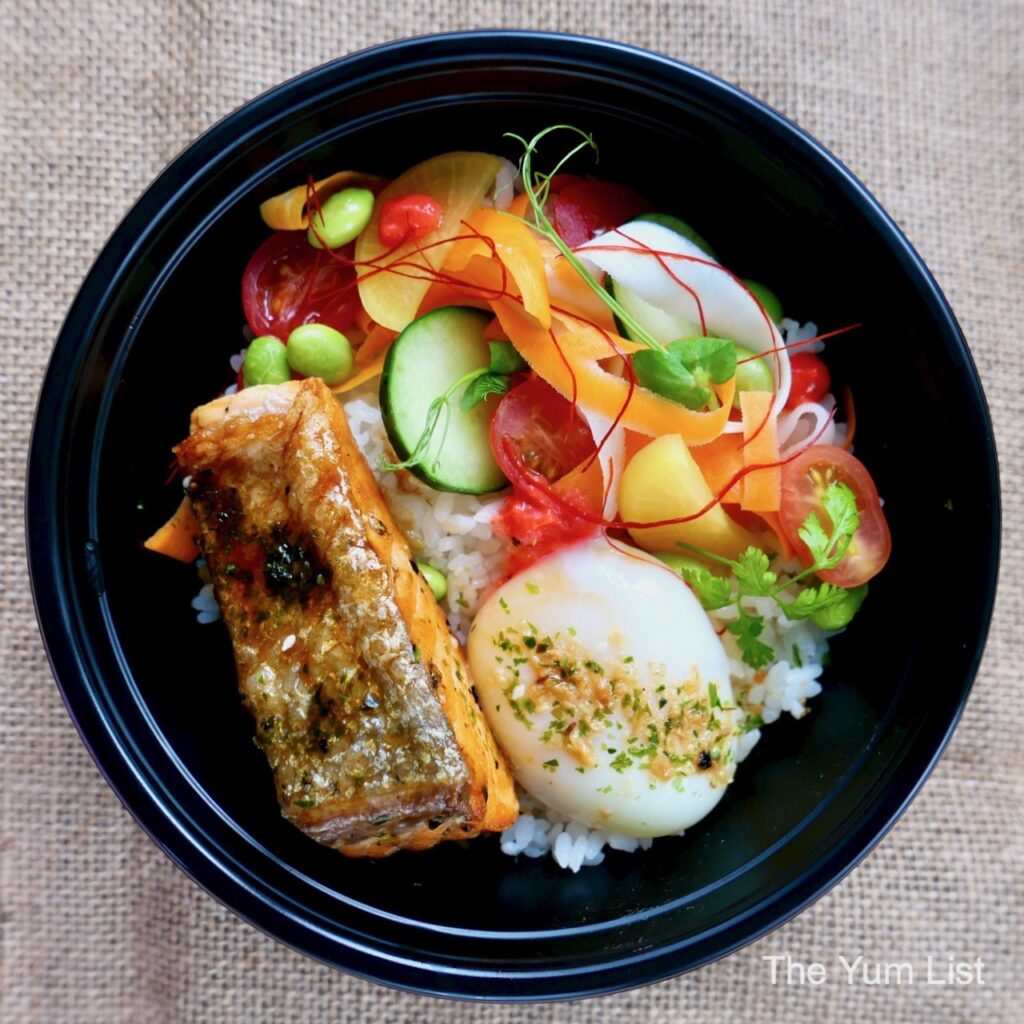 For a meatier meal, Angus Gyu Shigureni (2 for RM 48) is guaranteed to satisfy. Angus beef brisket has been sous-vide for 24 hours and is served in a creamy mushroom gravy over steamed Japanese rice. We find a bright, cleansing coleslaw, crispy edamame croquette, and vegetable tempura in separate compartments. A few slices of fresh fruit turn it into a complete meal.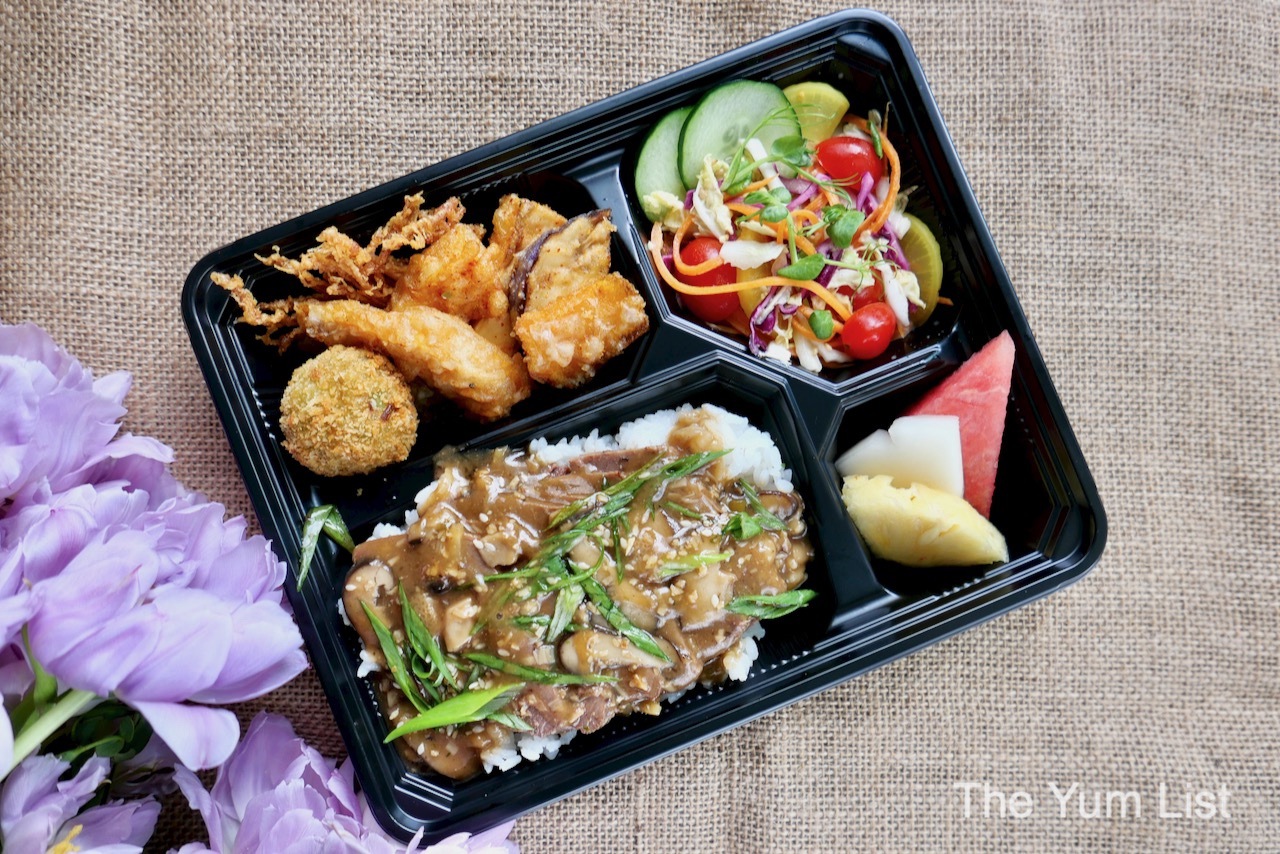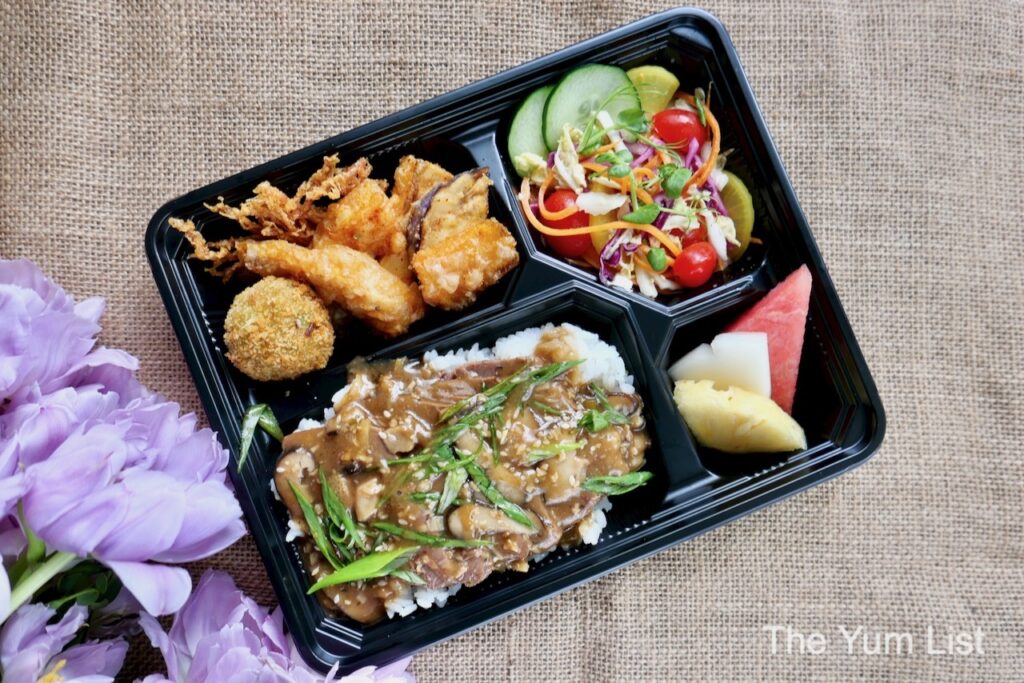 Also presented as a meal in one tray, the Chahan Fried Rice Unagi (2 for RM 49) features smoked eel and stir-fried seafood ragout over seafood-fried rice. The mixed maki-rolls on a bed of crispy puffed rice, fresh coleslaw and tropical fruit tick off all the boxes for a balanced diet.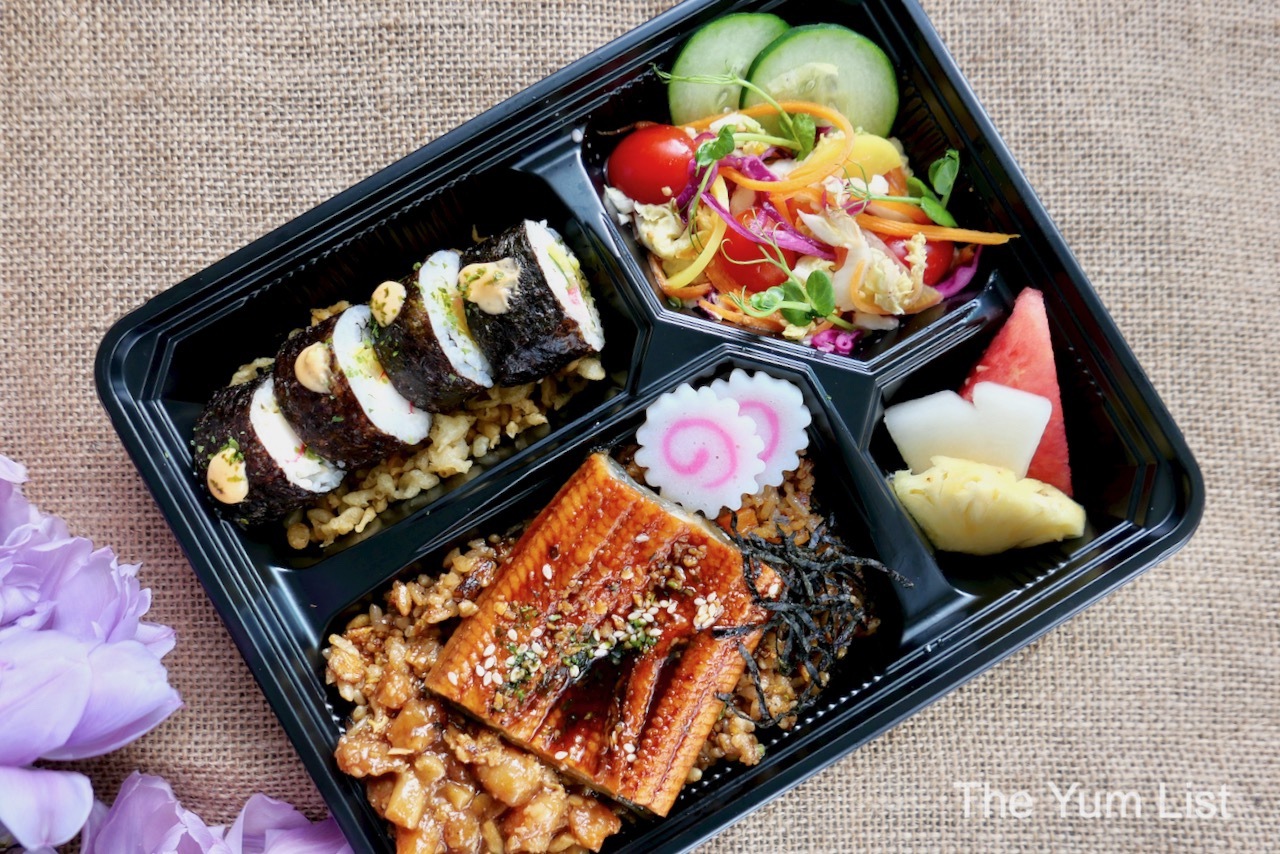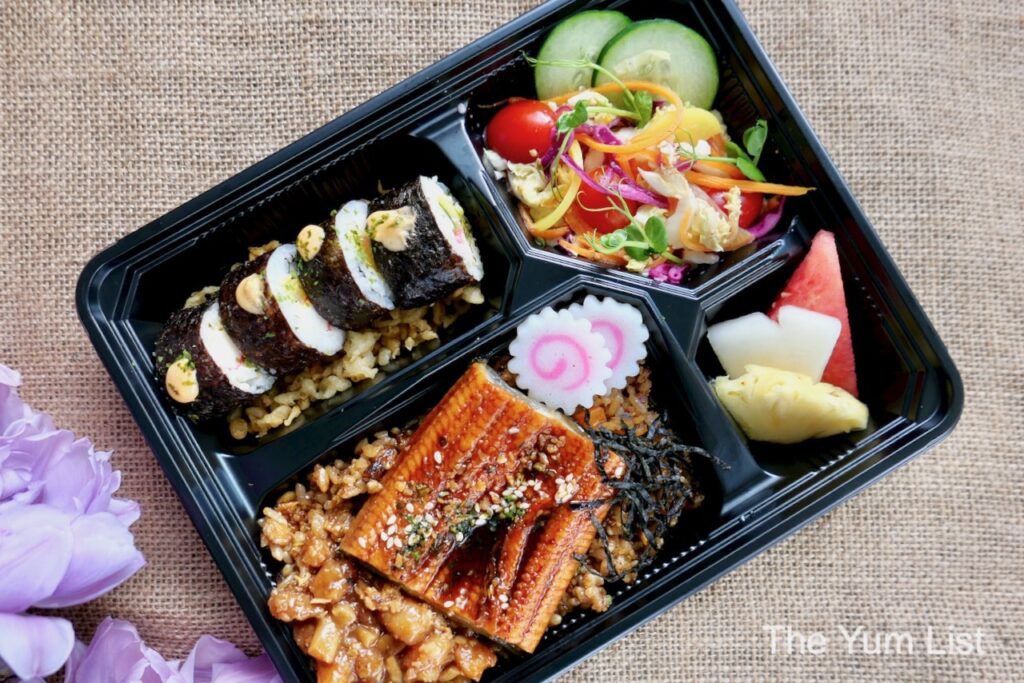 Wine Mates
Of course, fine food deserves fine wine, and we appreciate the convenience of grabbing a bottle at the same time as the food order. Gesuto has a well-chosen wine list with a good selection of both red and white to pair with their cuisine. Given the European influence in several of the dishes, old world wines are generally a good fit for the menu here.
Sashimi and salad plates are well-matched with the 2017 Trimbach Reserve Riesling from Alsace, France (RM 238). Its tropical fruit bouquet with hints of spice and minerality follow through to stone fruit and citrus in the palate. The clean, dry, finish lingers in the mouth, cleansing the remnants of fish with every sip.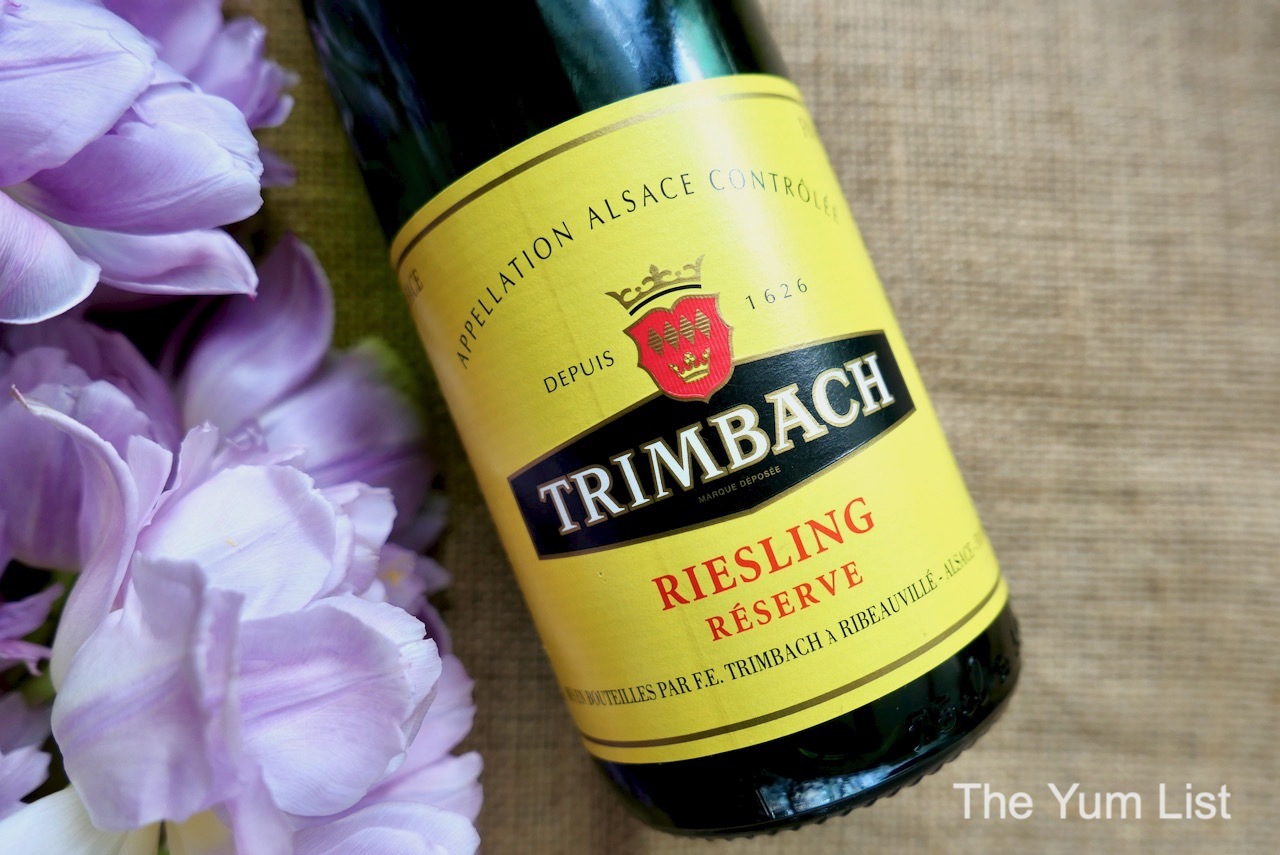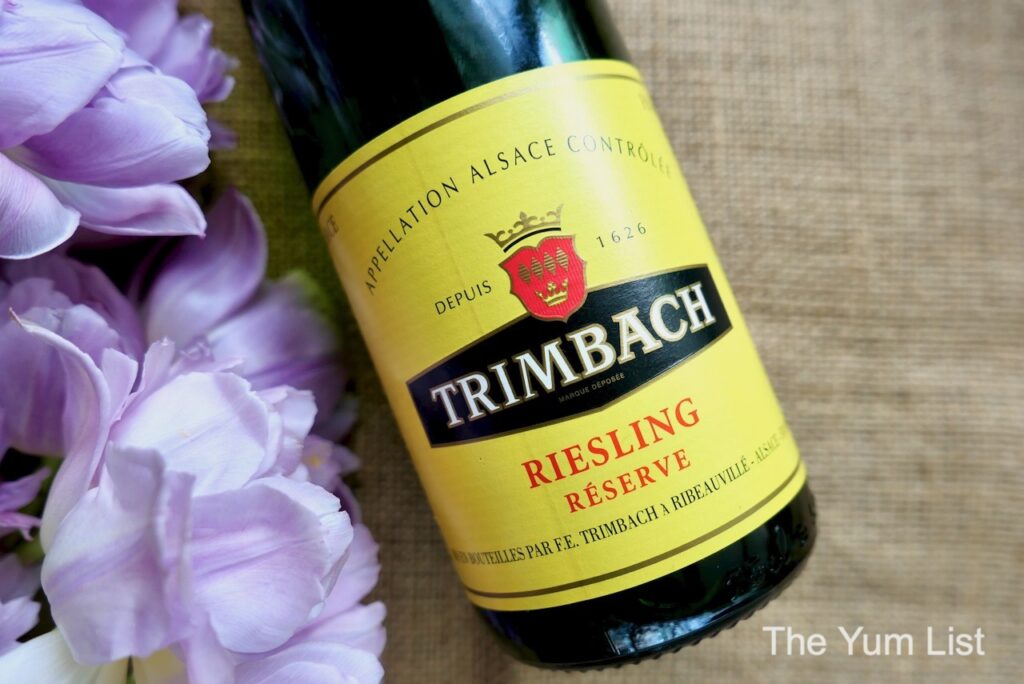 Alternatively, (or continuing) the young 2019 Domaine Combier Crozes-Hermitage, Syrah from Rhône (RM 248) provides a perfect mate for the brisket and truffle recipes. Offering everything a good shiraz from this region should, the nose is vibrant with fruit and spice. Good acidity and textural balance make it an excellent food partner.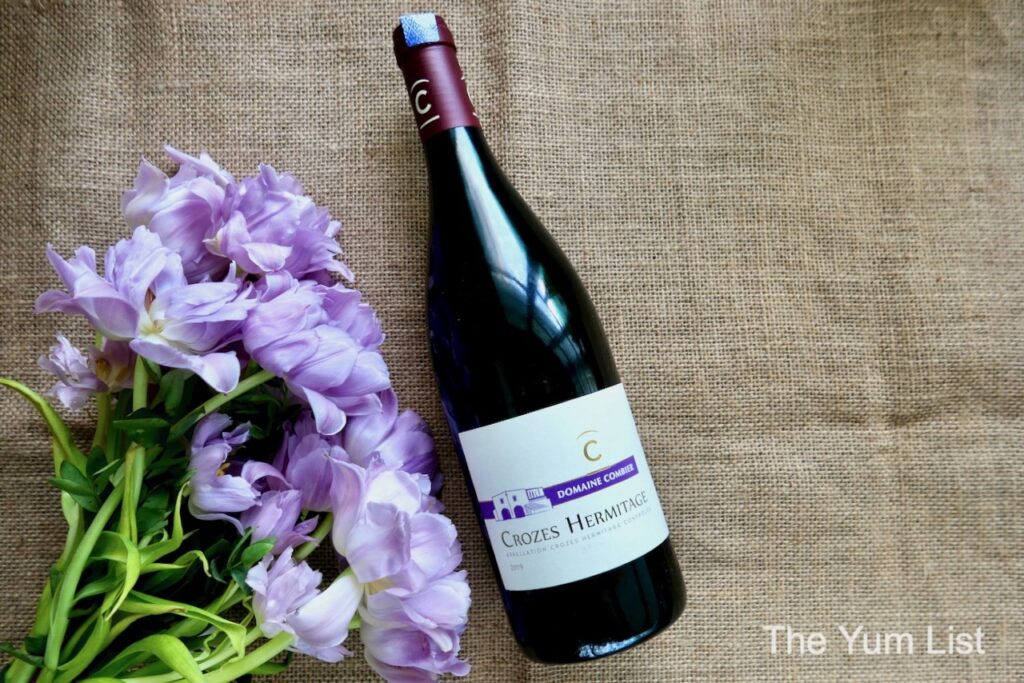 Gesuto Delivery Menu Review
I might not have thought it possible for such beautiful food to be suited to delivery. However, Gesuto has chosen packaging that travels well and their creative plating of food – an artistic scramble of colour and shape – does well in the journey. They've managed to take bowls, boxes and pasta and turn them into things of beauty. It's an excellent menu with some deals not to be missed.
Reasons to order the Gesuto Delivery Menu: beautifully crafted dishes that travel well; the convenience of ordering wine at the same time as your food; that sushi box is a stunner.
Gesuto
No 24, Lorong Datuk Sulaiman 1, Taman Tun Dr Ismail
60000 Kuala Lumpur, Malaysia
+6 012 773 2070
www.facebook.com/gesuto.my
Find more food delivery services in KL here and stay up to date with the latest happenings around Malaysia here and here.