Family Feast
Monica Tindall
Recognizing that everyone might not yet be able to dine out (or chooses not to), the team at Quan's Kitchen, Four Points by Sheraton Kuala Lumpur, have curated several Family Feasts that make dinner both tasty and super convenient.
Customers can choose from three sets: Roasted Cincalok Chicken (RM 128), Baked Saltwater Seabass with Szechuan Spice (RM 148), and Slow-baked Kam Heong Beef Back Ribs (RM 168). We tried the fish and picked up a bottle of wine to go as well (although some of you might appreciate their cocktail packages too).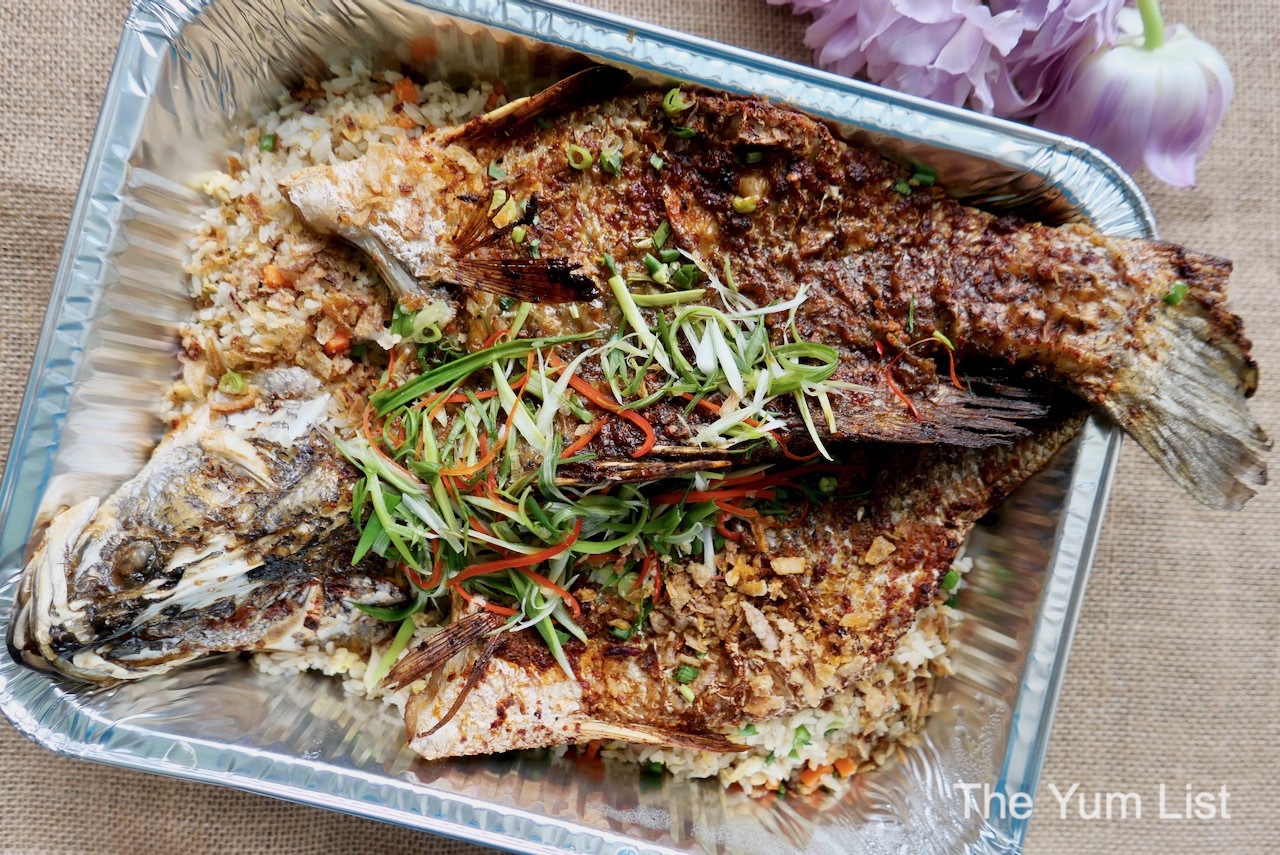 Family Feast – Baked Saltwater Seabass with Szechuan Spice
The highlight of our Family Feast was the whole saltwater seabass. Butterflied and baked with a generous dose of Szechuan spice, the flesh was moist and flaky, and the seasoning provided a slow, elegant burn. It wasn't quite a numbing of the tongue. Still, additional Szechuan chilli sauce and torch ginger sauces are provided if that's what your goal is. I highly recommend that latter – it has that addictive tang from the local plant. Actually, while on sauces, the team at Quan's Kitchen makes some delicious ones from scratch. They are thoughtfully served separately so you can add them to your liking (and save some for later as well!).
XO Sauce Fragrant Shrimp Fried Rice bedded the fish, and there was no skimping on the portion size. Filled with chopped veg, egg and prawns, I was happy to have leftovers for the following day.
On the side, Wok-fried French Beans with Black Fungus and a Cameron Highland Spring Mixed Salad with wafu dressing balance out the carbs and protein with plentiful veg. Again, both are fresh and portioning is enough for a family of four.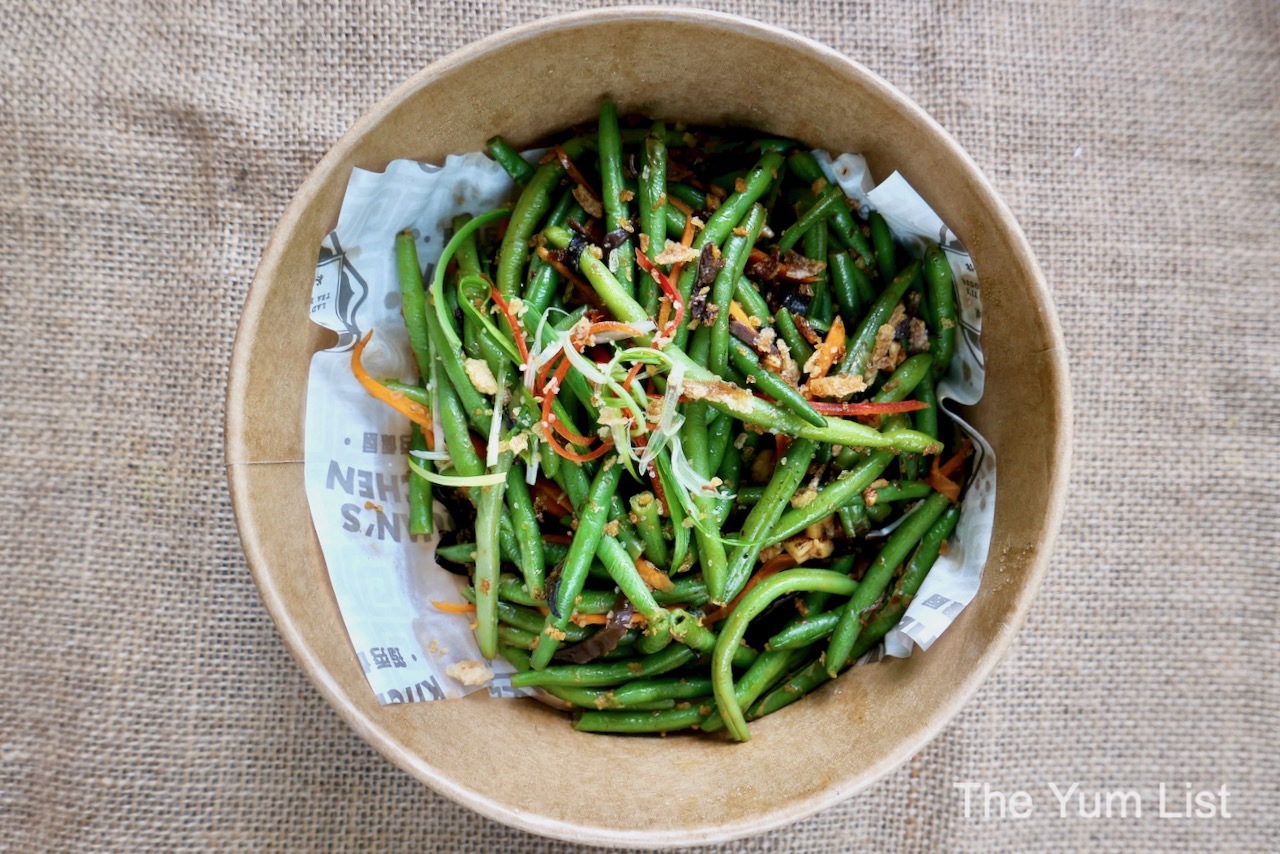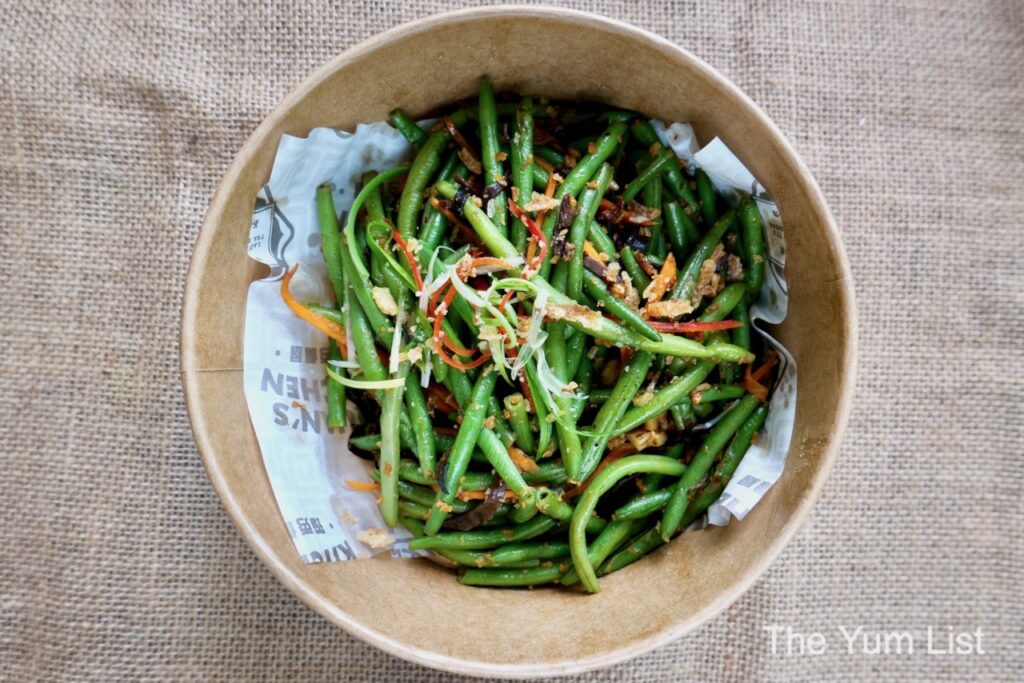 Dessert has certainly not been an afterthought. Just look at how gorgeous the Black Glutinous Rice Coconut Tarts are (pictured below). They are guaranteed to satisfy any sweet tooth. Hubby and I could happily share one – so that means enough to share with neighbours (or for dessert for the rest of the week!).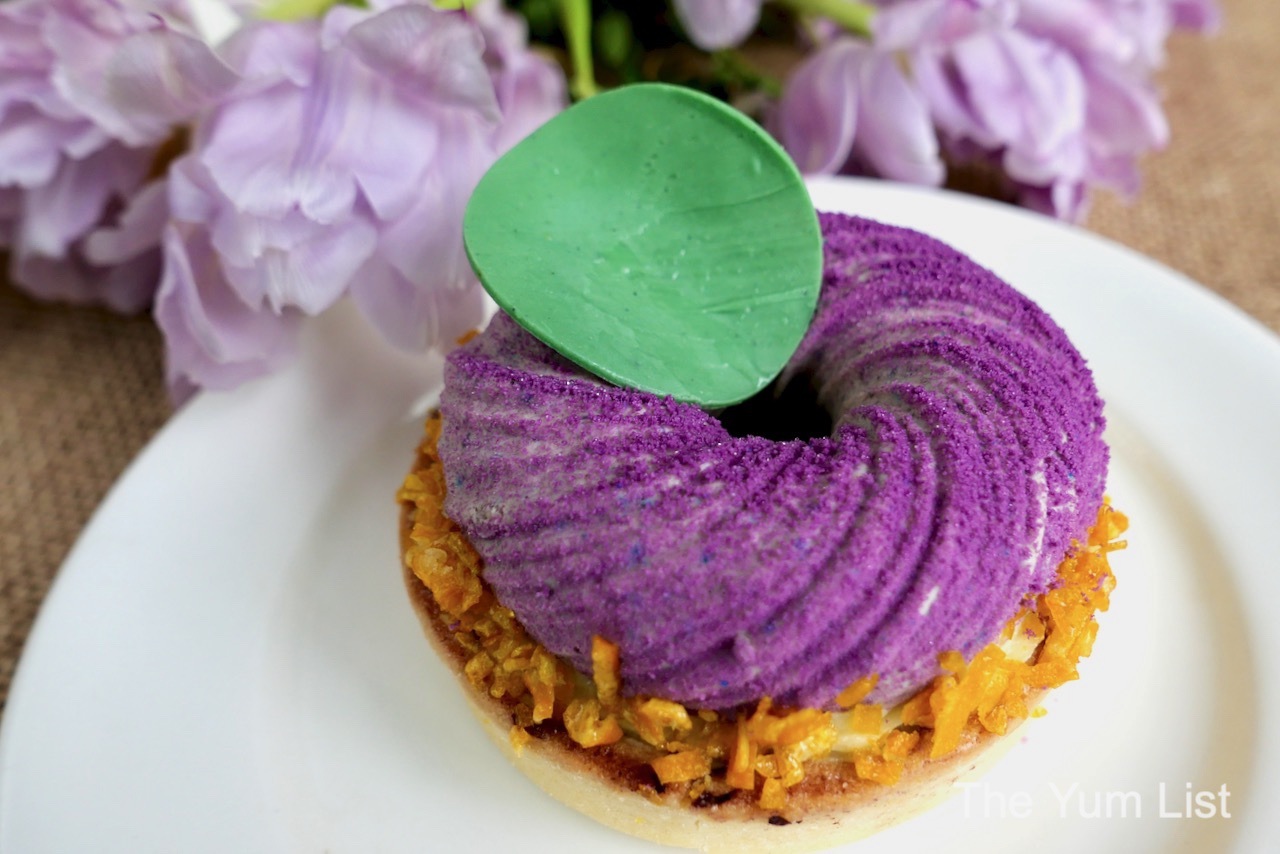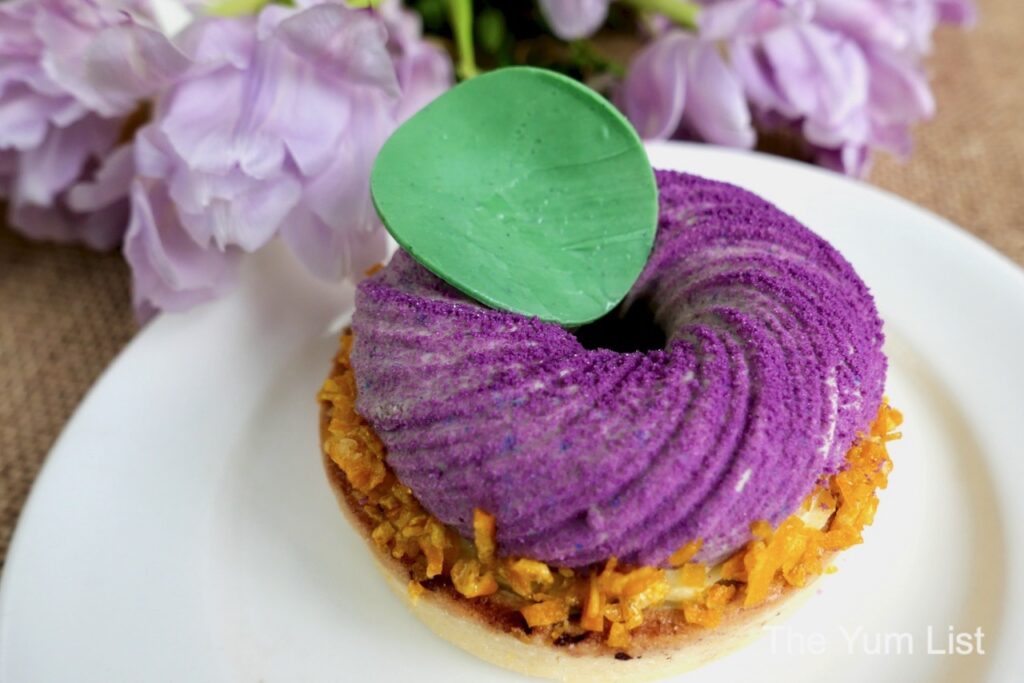 Wine to Go
It's also handy to grab a bottle of wine (or cocktails) in the same delivery as the Family Feast. Although we might have chosen the Riesling for this meal, the Koonunga Hill Seventy Six Shiraz Cabernet did well later on with our dessert and after-dinner sipping. It's a big, bold red, typical of the region, with bundles of fruit on the nose, chewy tannins and high acidity. There's a little oak in the finish that lingers well with the coconut in the tart.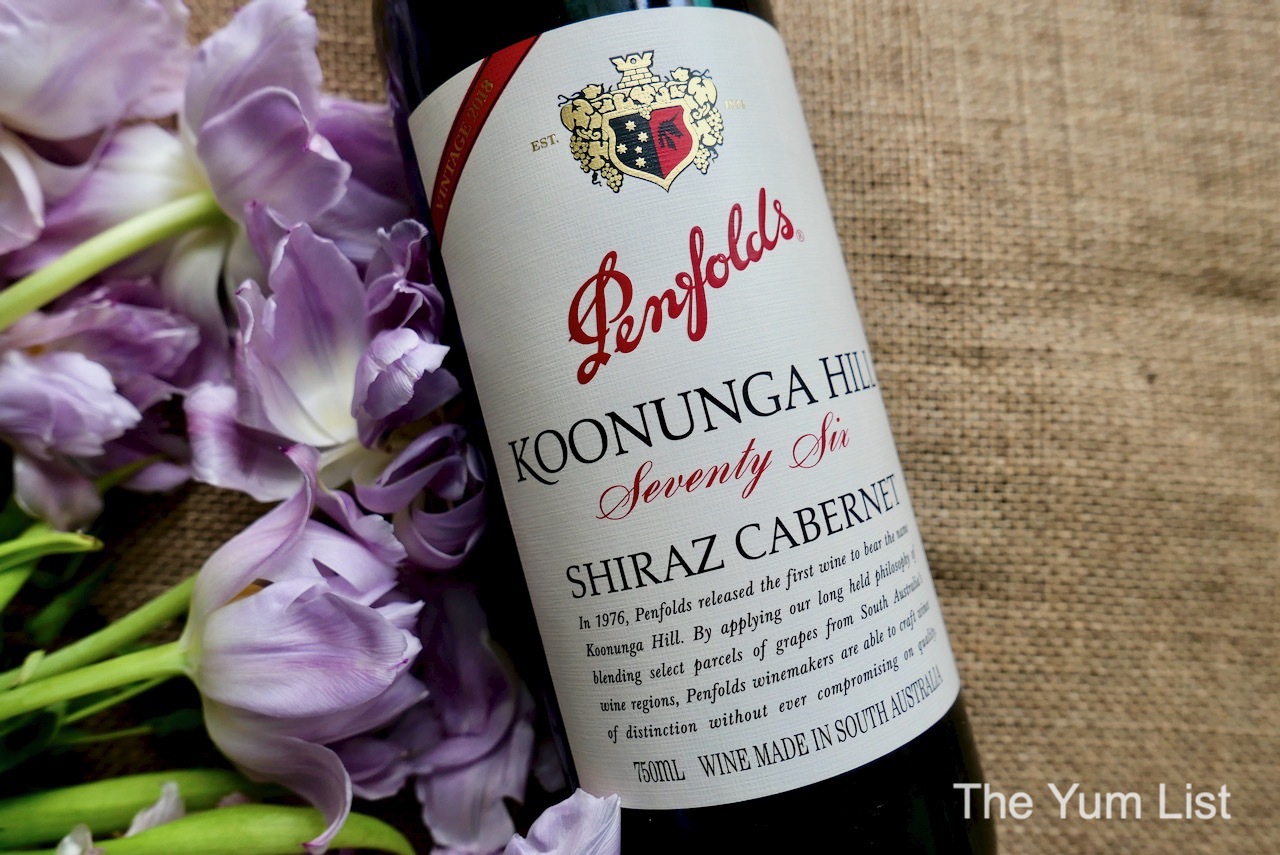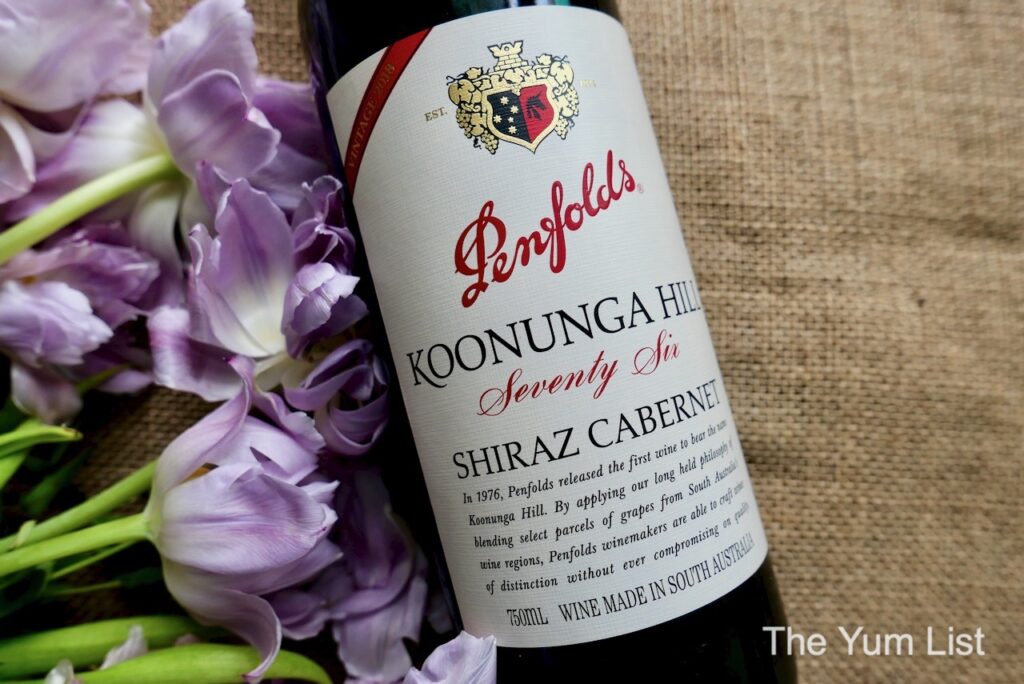 How To Order The Family Feast
The Family Feast from Quan's Kitchen, along with meals from all Marriott Bonvoy restaurants in Malaysia, is now available on GrabFood. Alternatively, call them directly on WhatsApp at +6 012 507 3327 and get free delivery within a 5km radius. 
Nourish by Quan's Kitchen
Four Points by Sheraton Kuala Lumpur, Chinatown
2, Jalan Balai Polis
Kuala Lumpur 50000, Malaysia
+6 03 2035 7333
www.marriott.com