The Restaurant at Temple Tree, Langkawi
Monica Tindall
Many frequent travellers to Langkawi have fond memories of Temple Tree. This beautiful resort was built on houses of importance from Malaysian kampungs, shipped from around the country to the site and lovingly maintained as guest accommodation. The resort had a boutique yet rustic feel to it. Last year, new management and ownership took over. As a result, fresh love has been invested in the property, with stunning landscaping established and upgrades turning rooms into luxurious digs. The estate continues to celebrate Malaysia's rich heritage, only now with a more upmarket appeal.
The same goes for The Restaurant. Standing proudly at the entrance, the structure greets guests in the shade of the very tree from which the resort takes its name. Nesting in the Ipoh House villa, time-honoured architecture is the foundation, glammed up with some tasteful contemporary touches. A striking gold bar stands under exposed wooden ceiling beams, juxtaposing the old with the new. Colonial architecture is given a nod with picturesque white window frames contrasting sage green walls.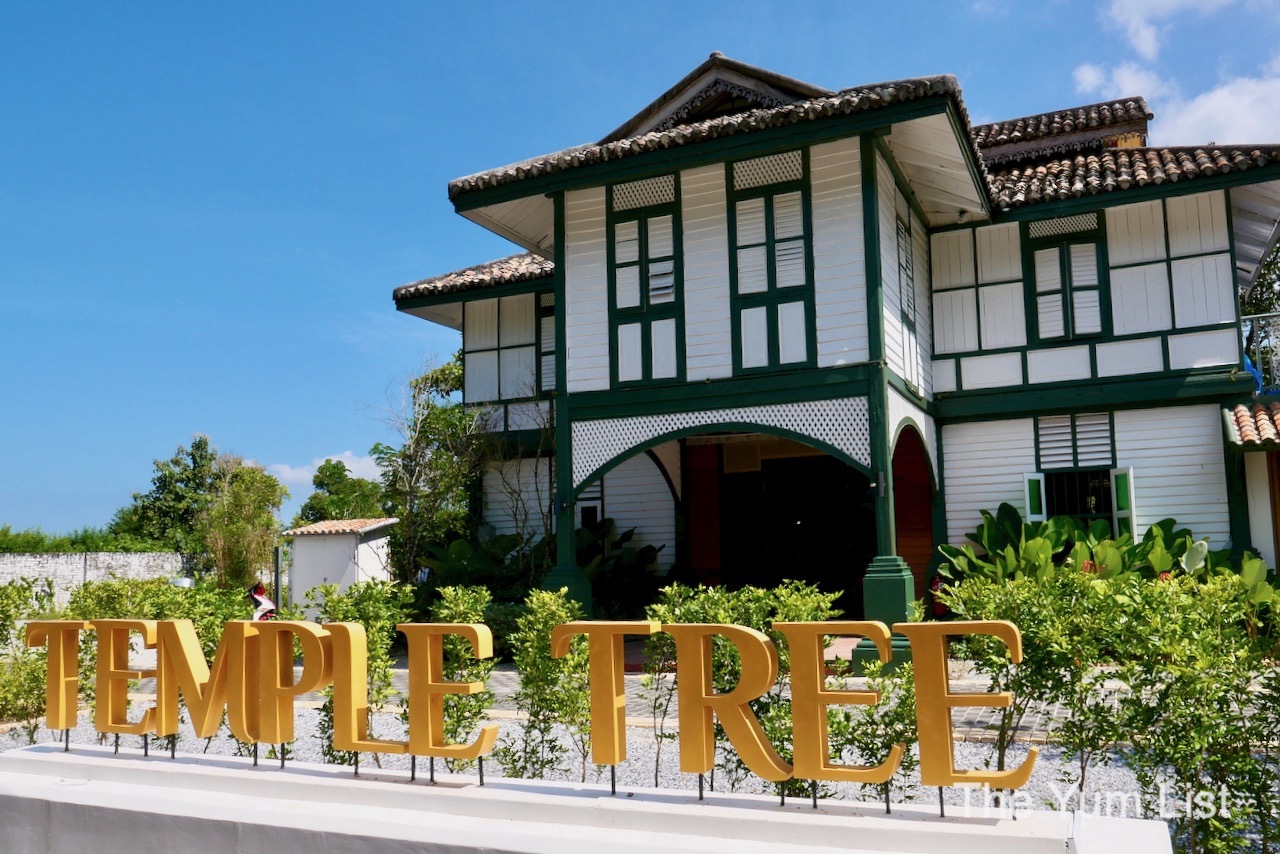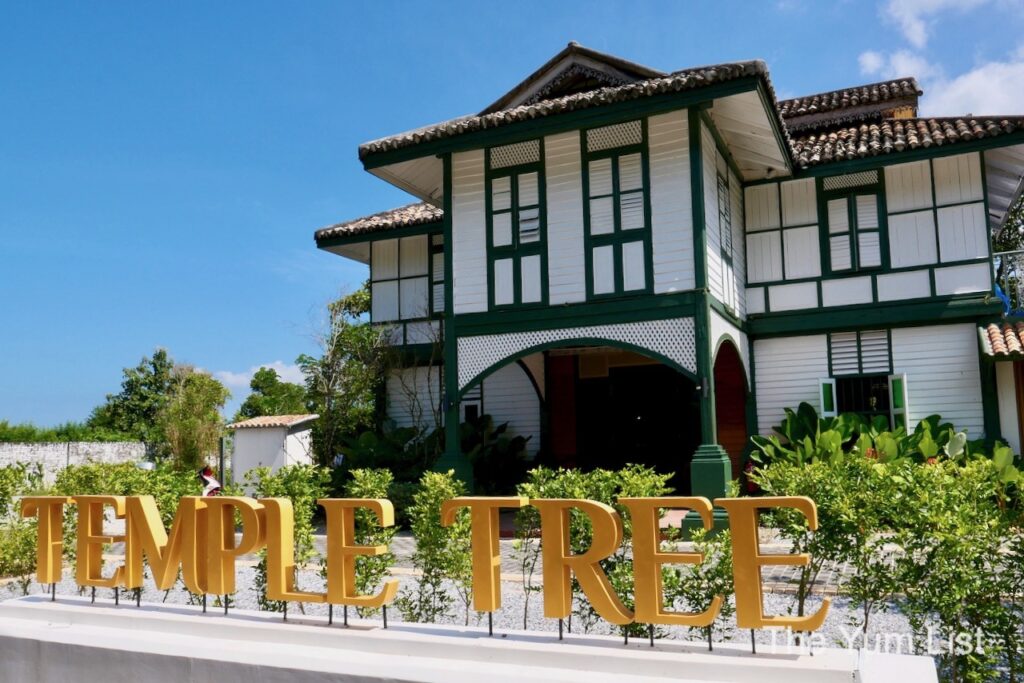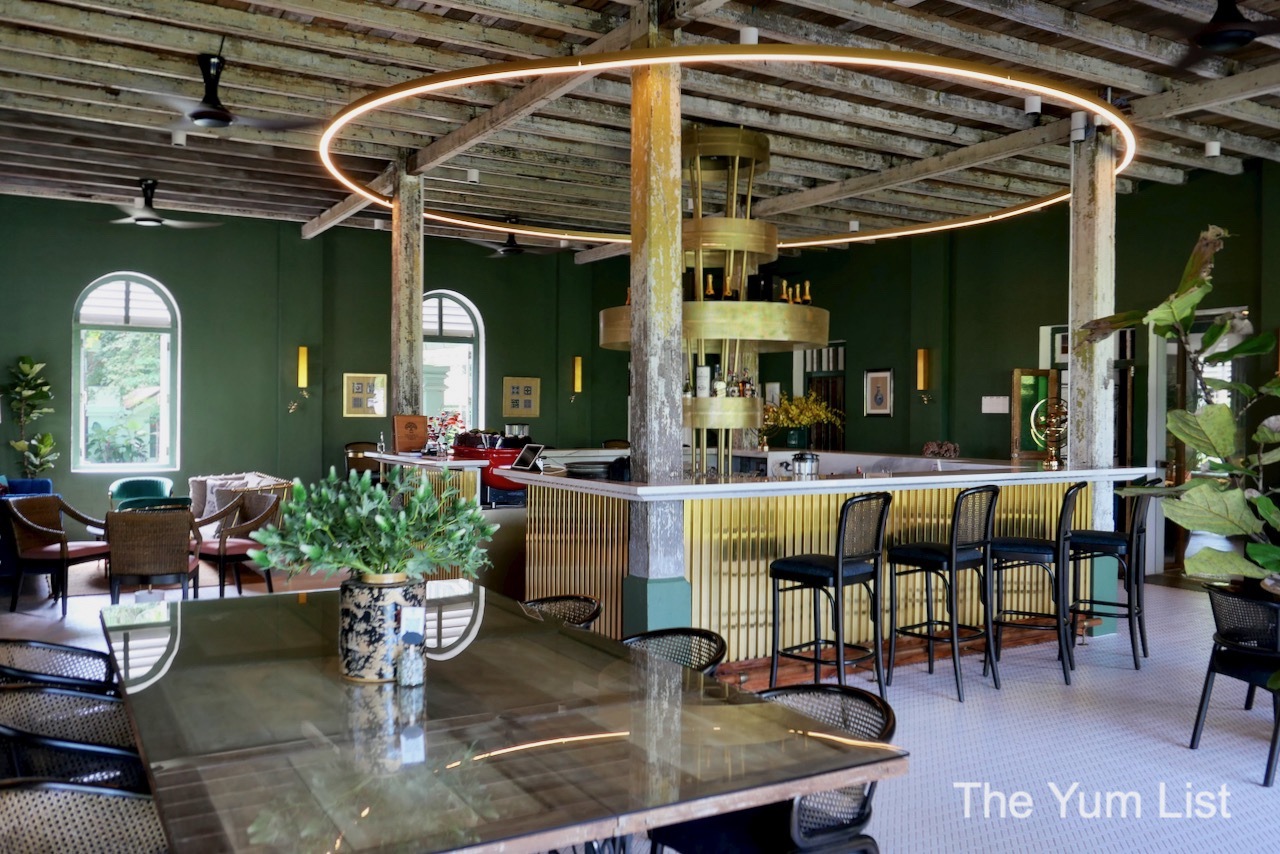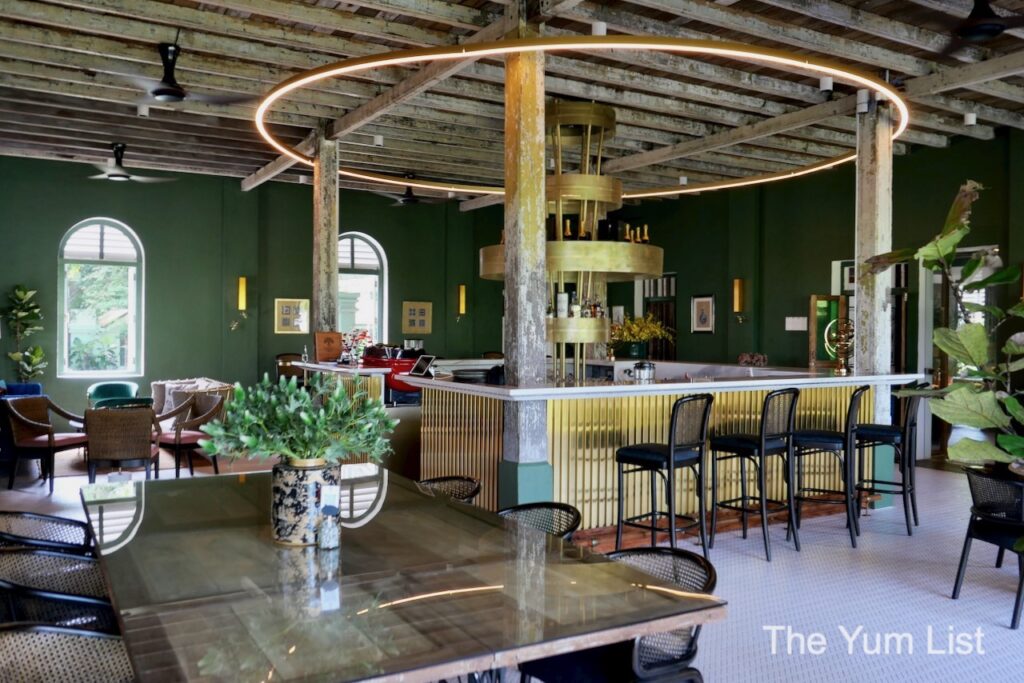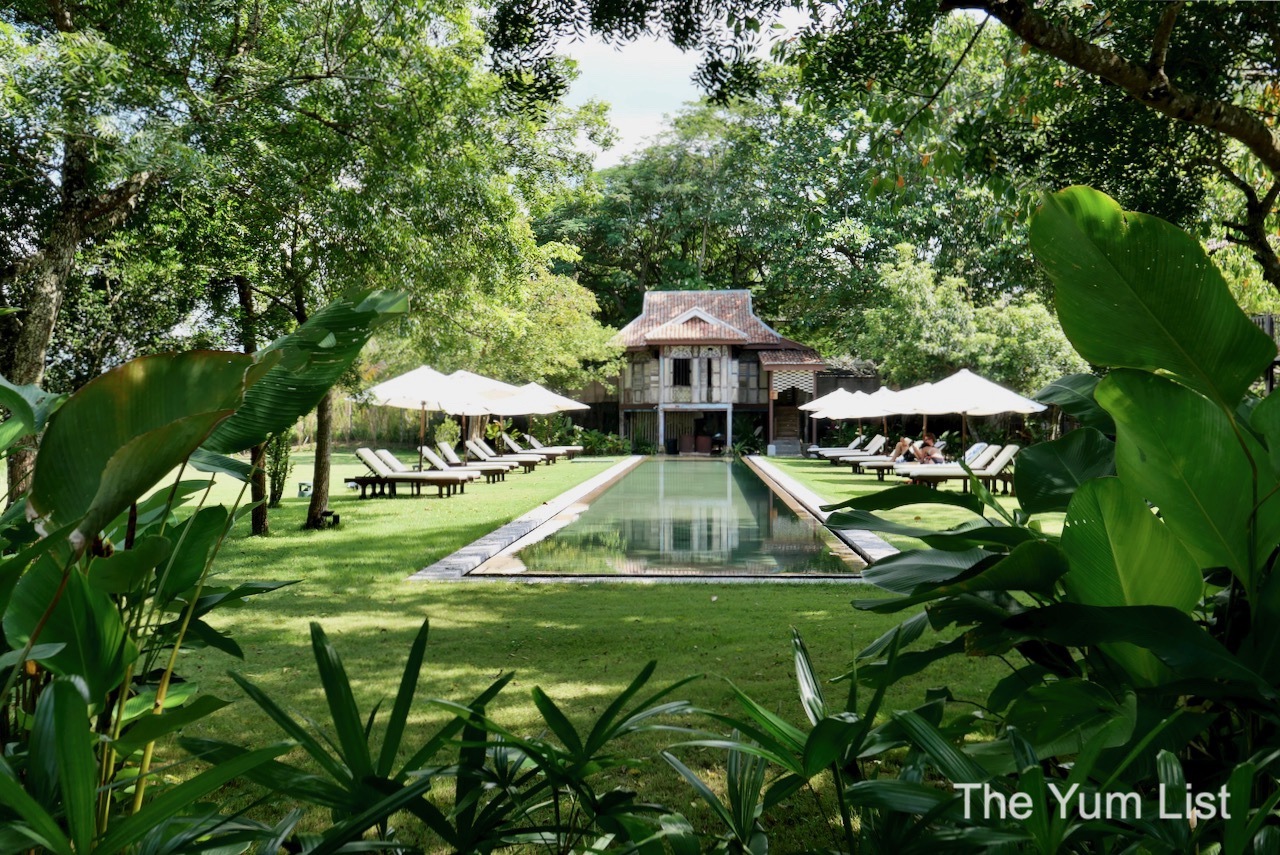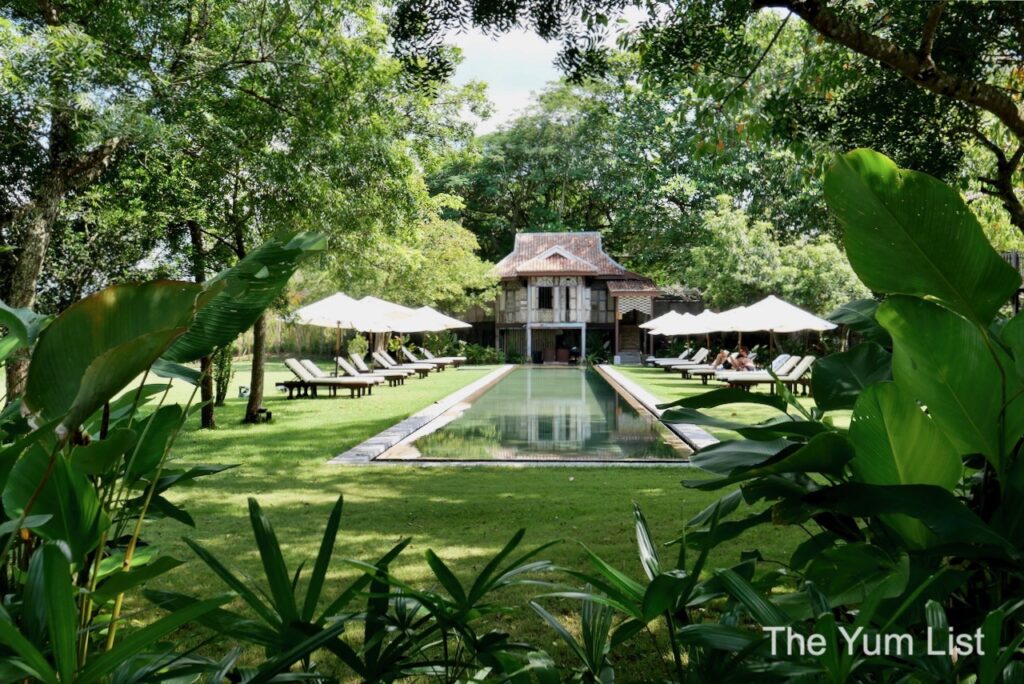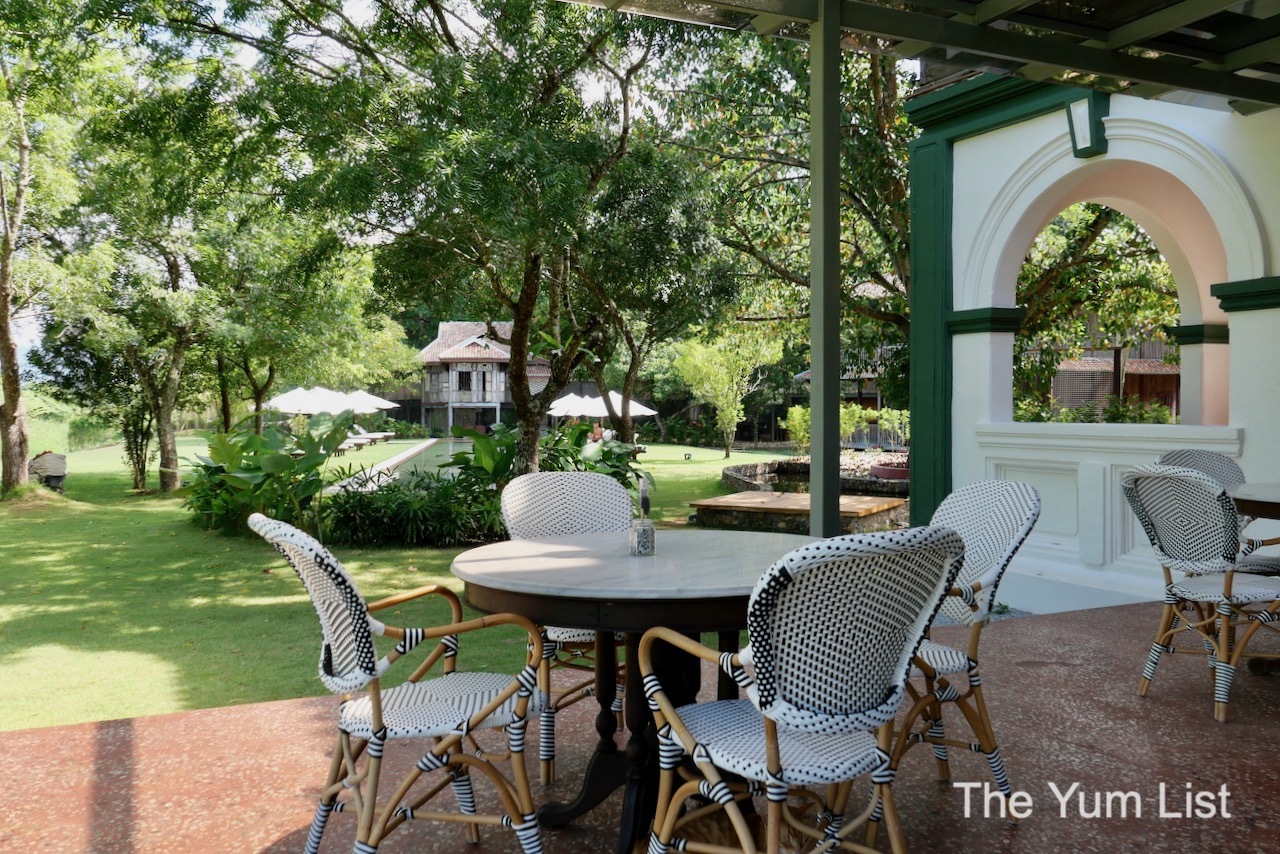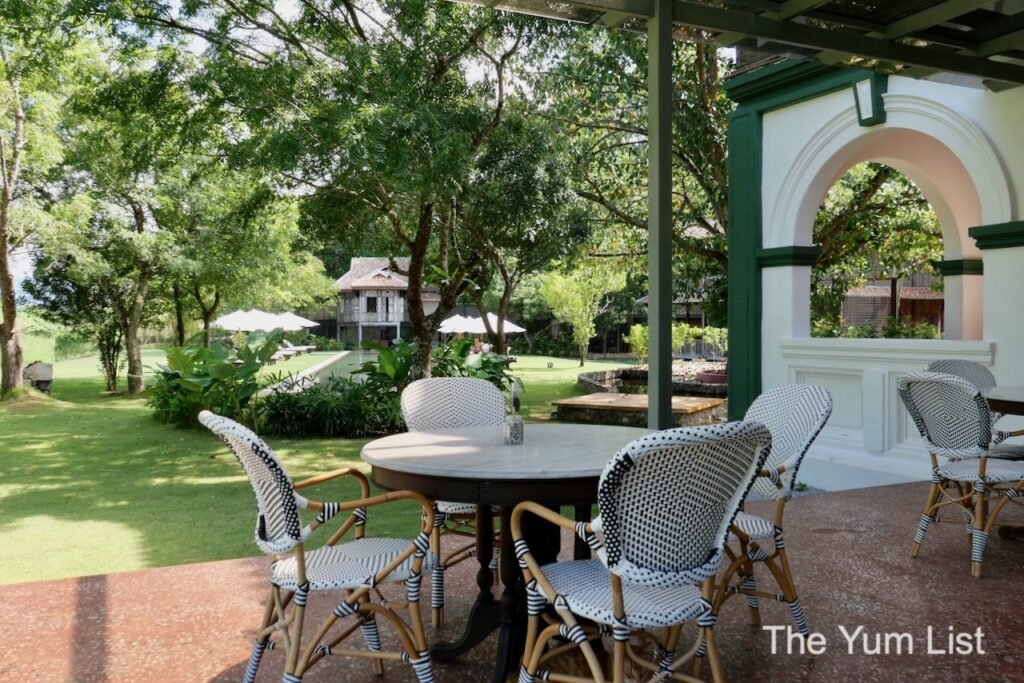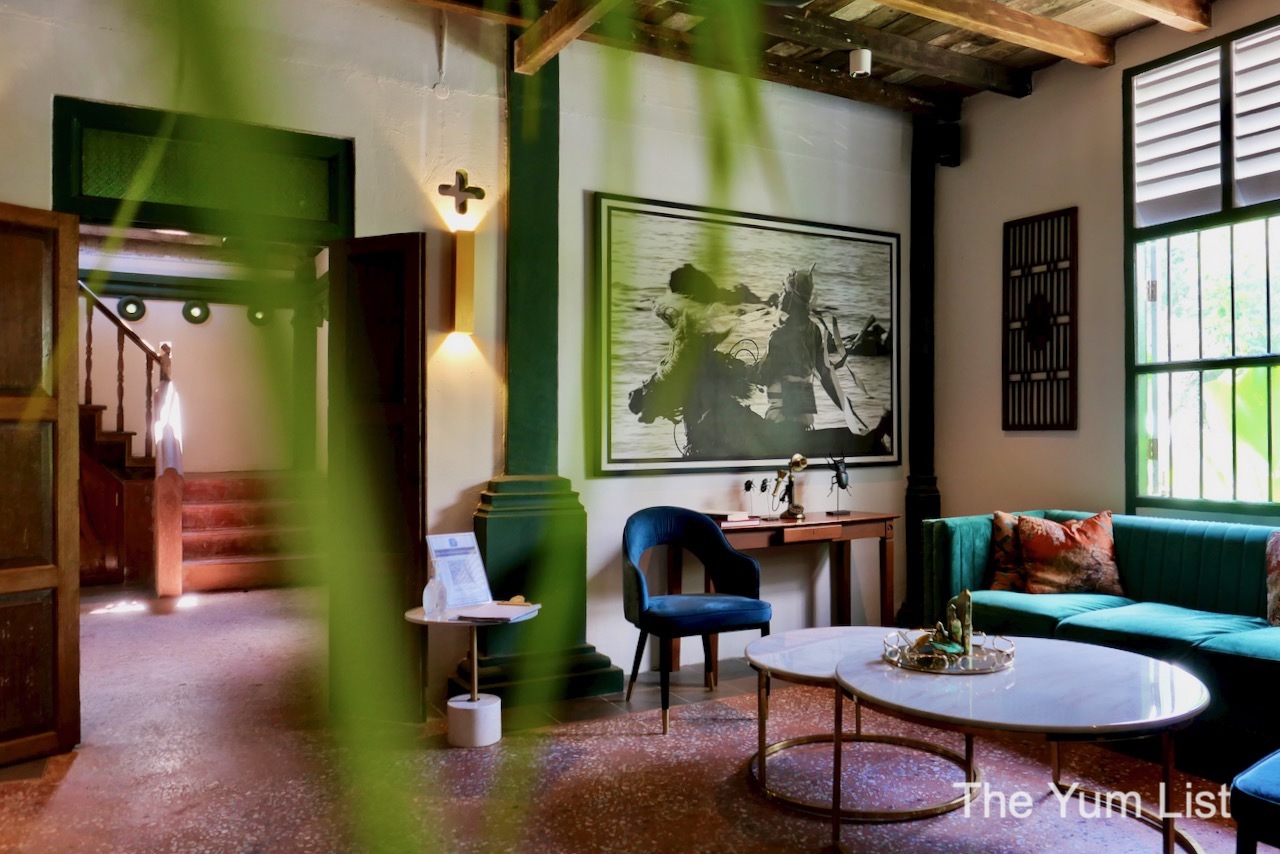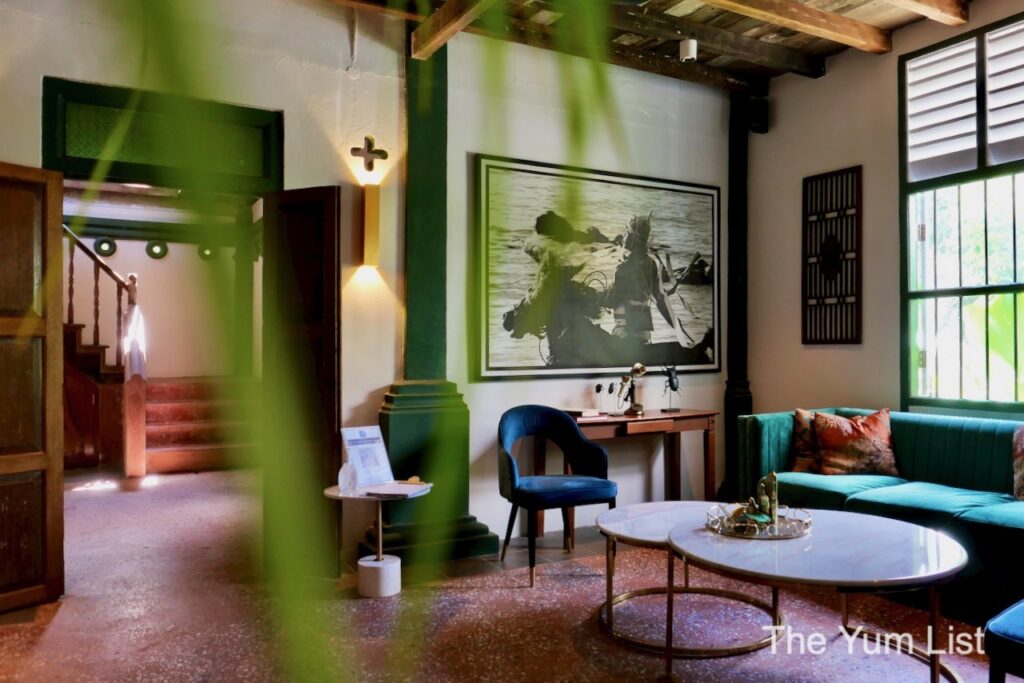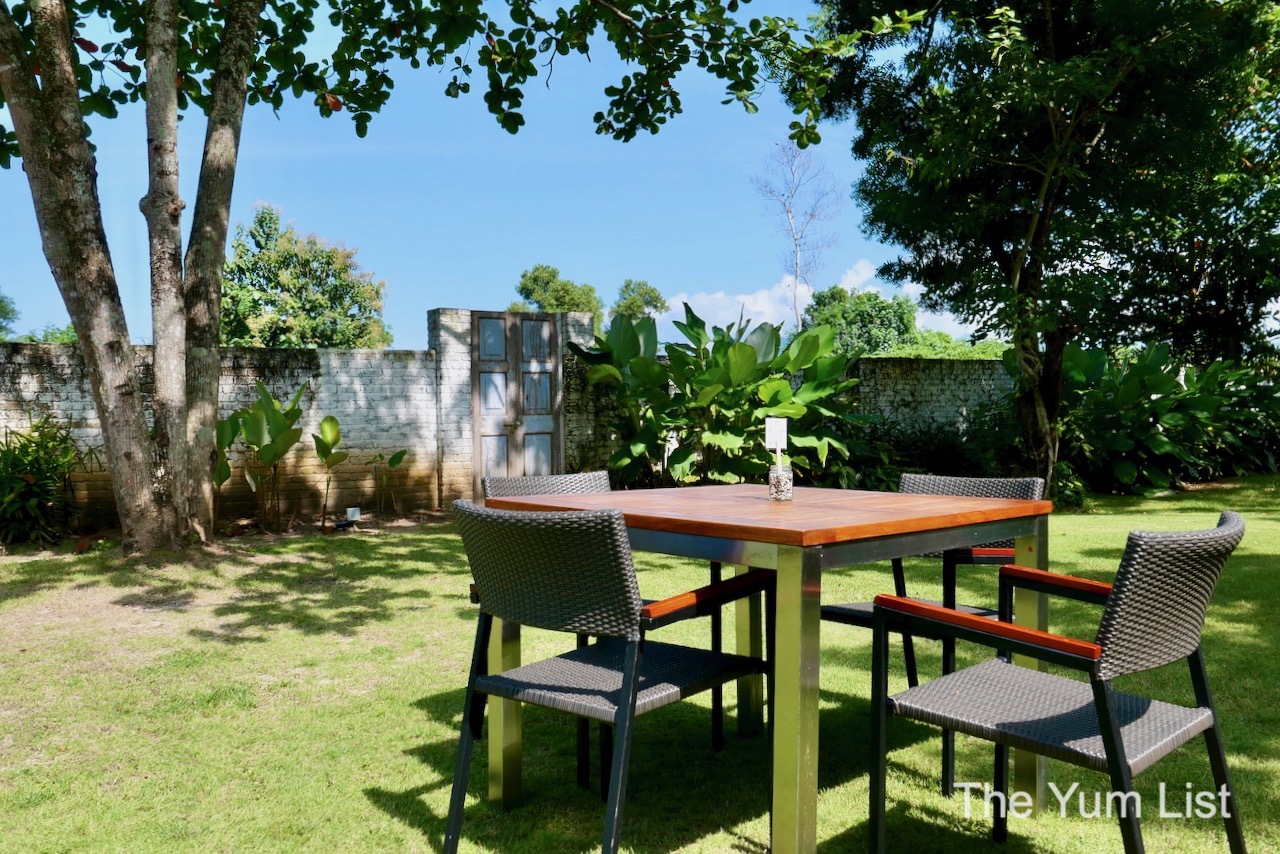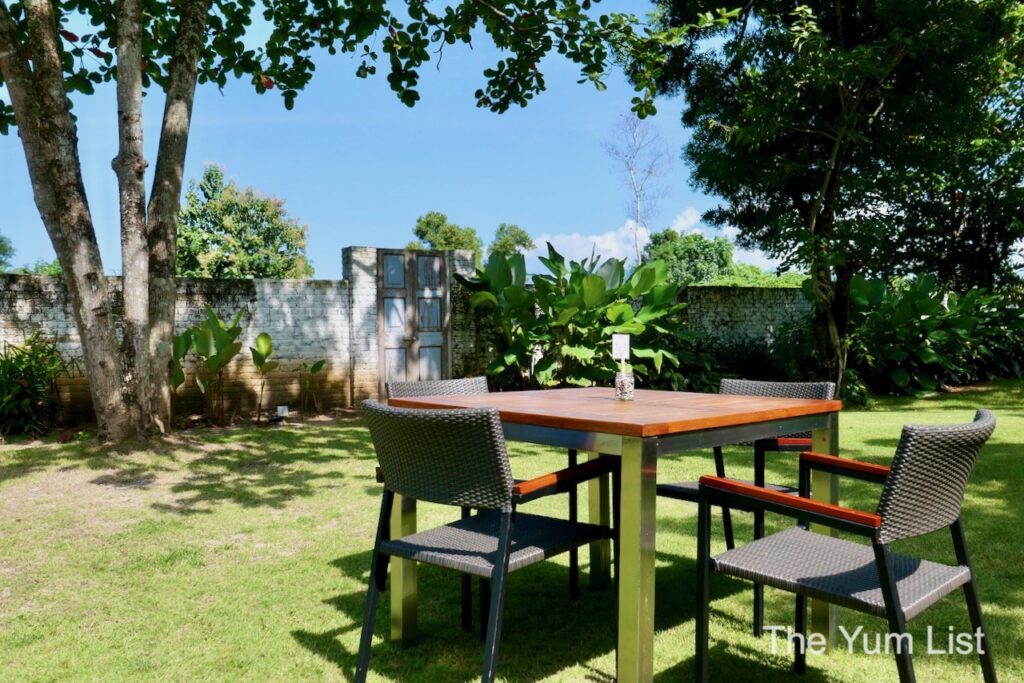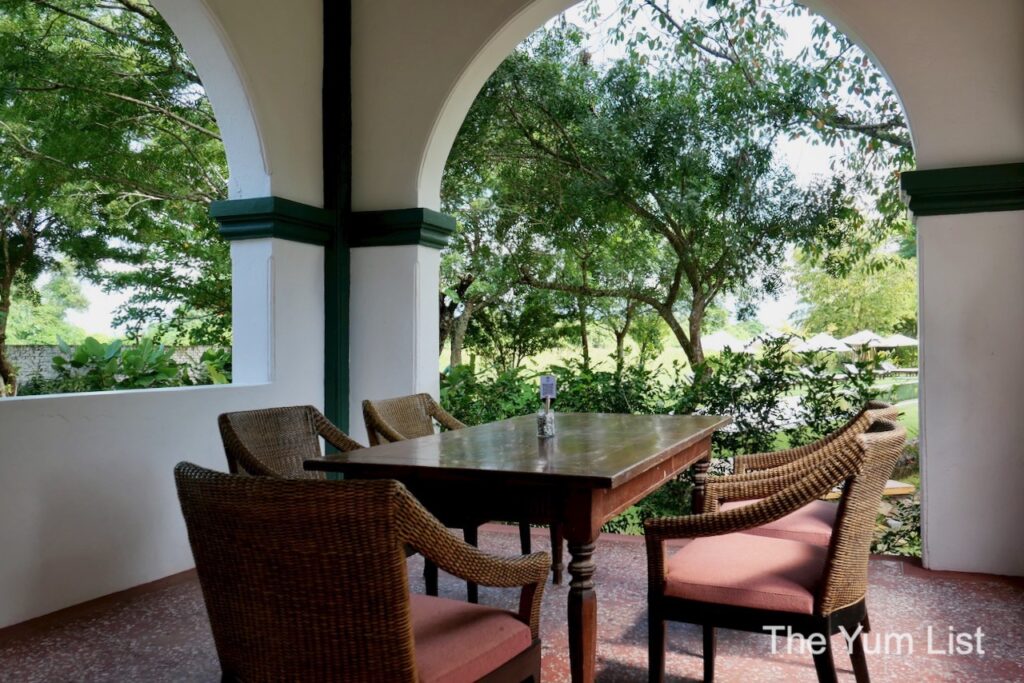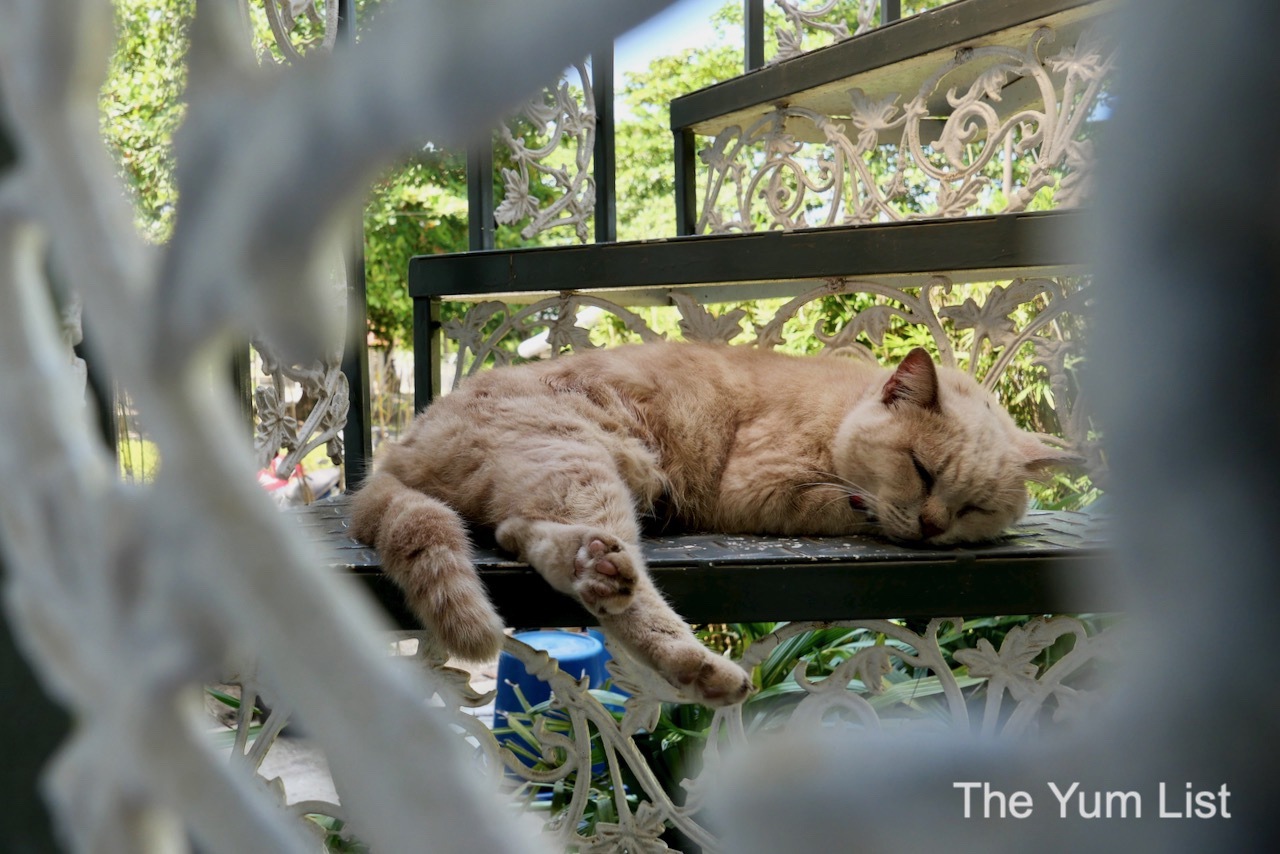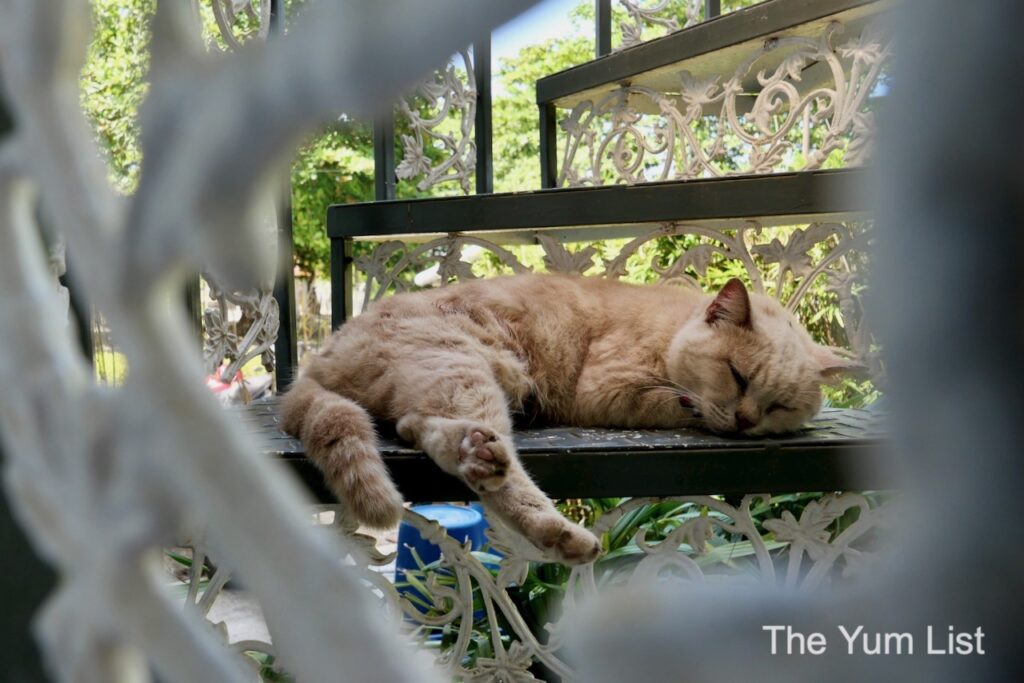 The Restaurant at Temple Tree's current menu is a work in progress as the island reopens for tourists. Local ingredients, many grown on-site, are used to create Malaysian flavours with a modern feel. Serving breakfast, lunch and dinner, The Restaurant is open to in-house guests at Temple Tree and also welcomes visitors from outside. Families, groups of friends, and individuals should all find comfort here with the thoughtful menu providing variety as well as options for vegan and vegetarian diets.
As times move forward and more visitors are expected to the island, an innovative menu is in the works. Chef Vivean is eager to show off his creative flair so do check back to see the latest updates.
Drinks Menu – The Restaurant at Temple Tree
An island holiday is best begun with a beverage and a view. The Restaurant at Temple Tree has no shortage of pretty settings to quench thirst and take in the gorgeous setting. A cocktail at the bar, bubbly by the pool at sunset, or coffee taking in the building's charm and gardens are all options that spark joy.
The resort's namesake, Temple Tree Sling (RM 28), is an appropriate beginning. Tanqueray gin, homemade syrup, cinnamon, kaffir leaf, star anise and tonic water make a bright, fresh aperitif. Cinnamon and kaffir infuse the classic tropical spirit with local savour. Alternatively, opt for something fruity and alcohol-free, Fruit Punch (RM 15) with orange, mango, pineapple and grenadine syrup. The wine list is also excellent. Five wines are available by the glass, and a good selection of labels can be found from around the world to make up the bottle menu.
Although the island is known for duty-free booze, The Restaurant does have a selection of healthier choices too. Try freshly squeezed juices (RM 12) or even a Turmeric Latte (RM 13) with dairy, soy, and coconut milk options.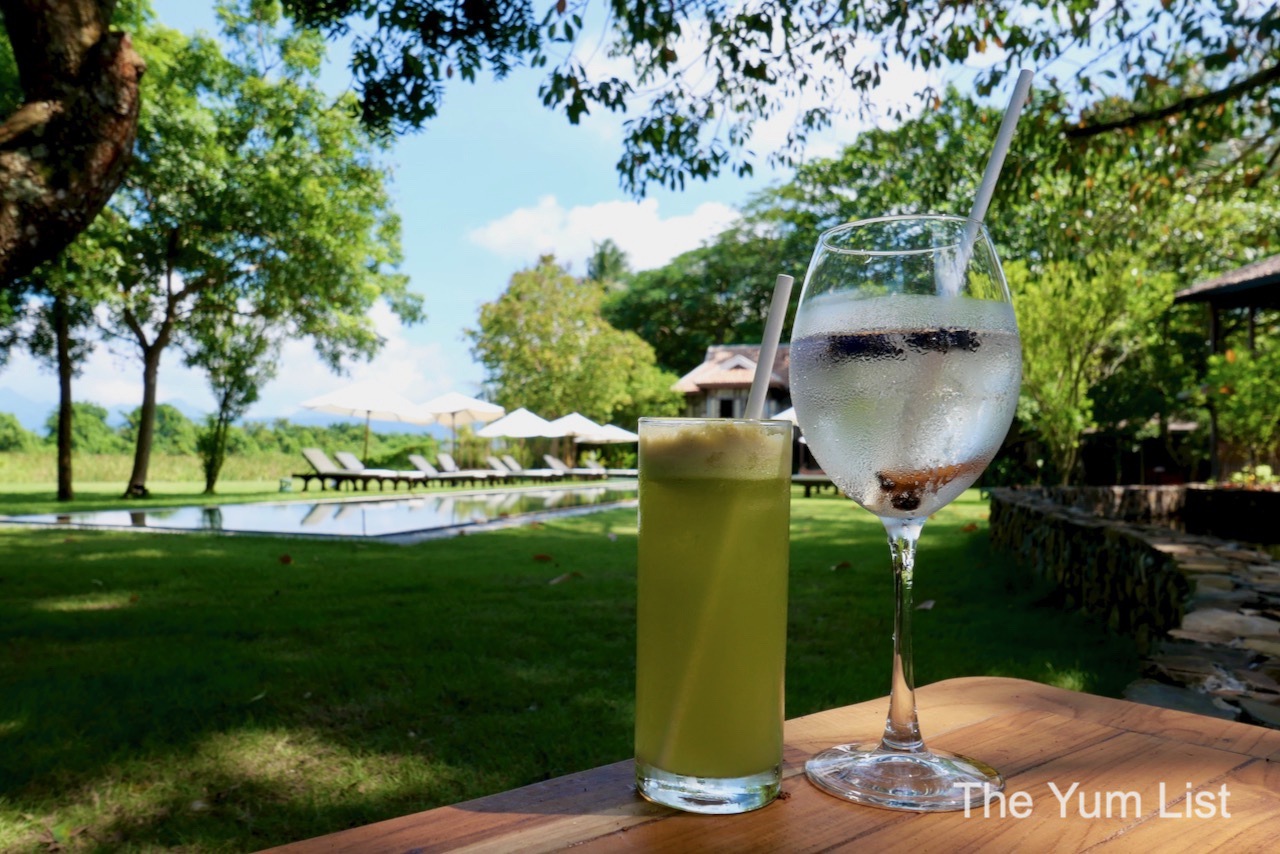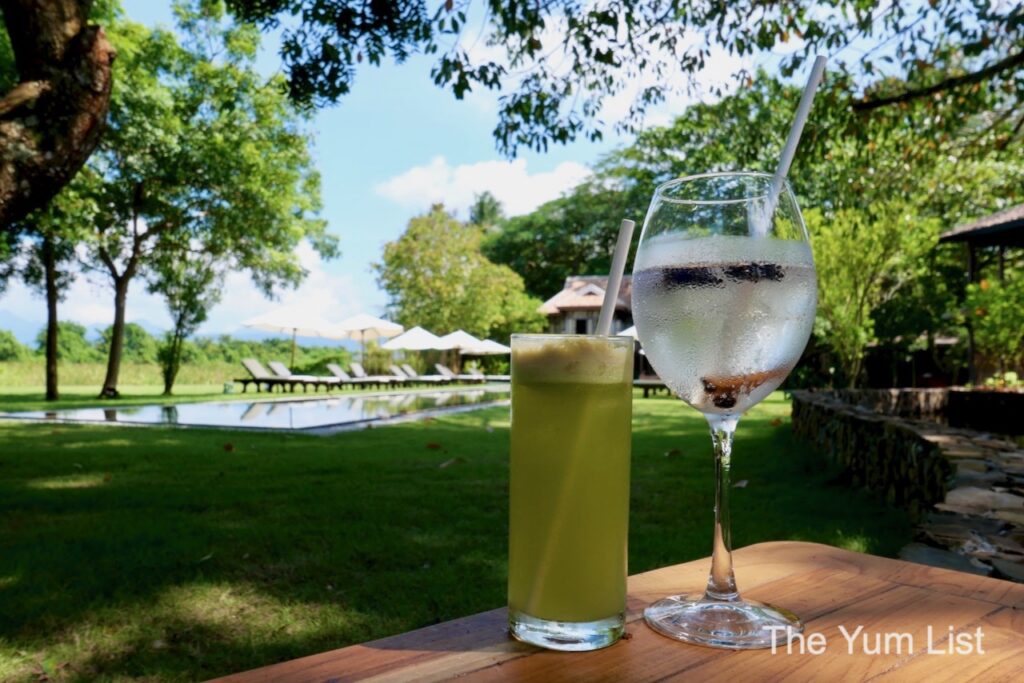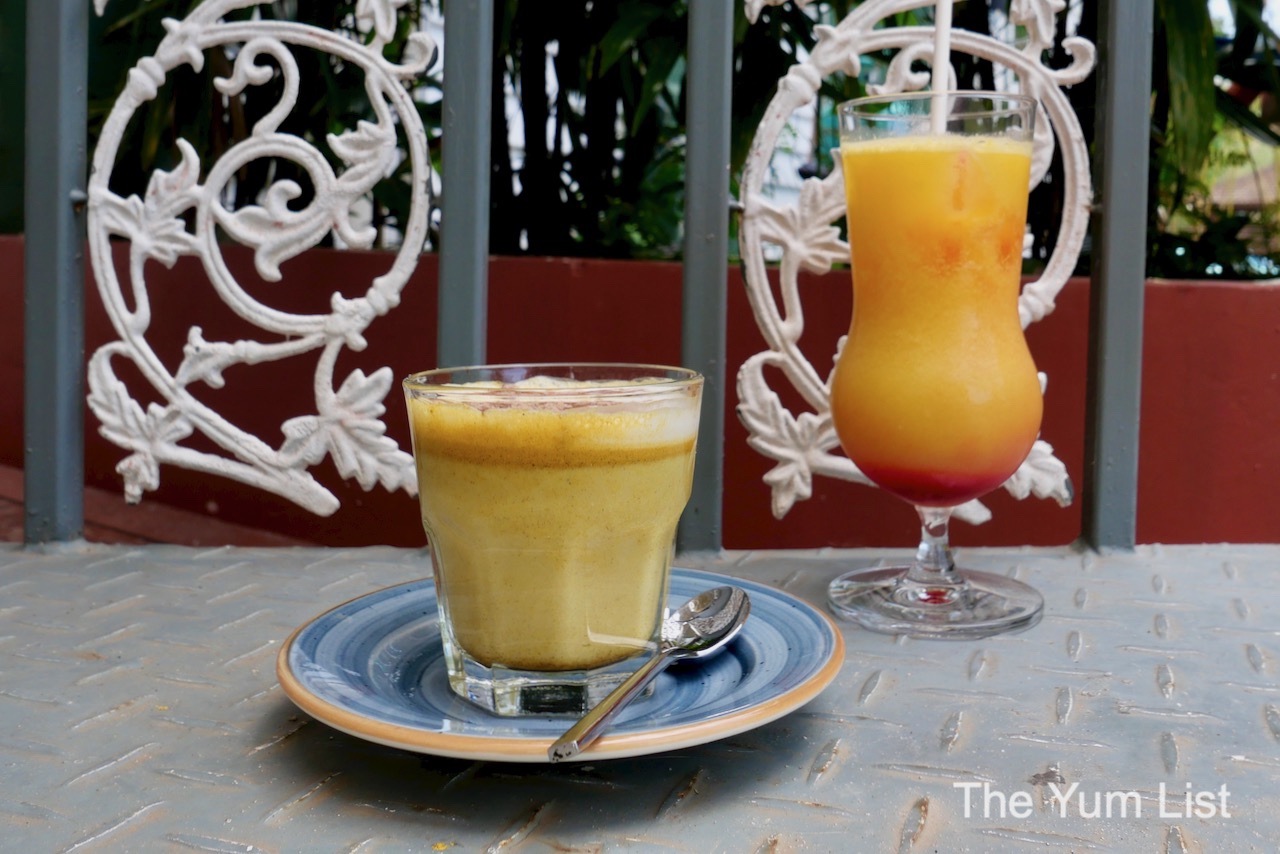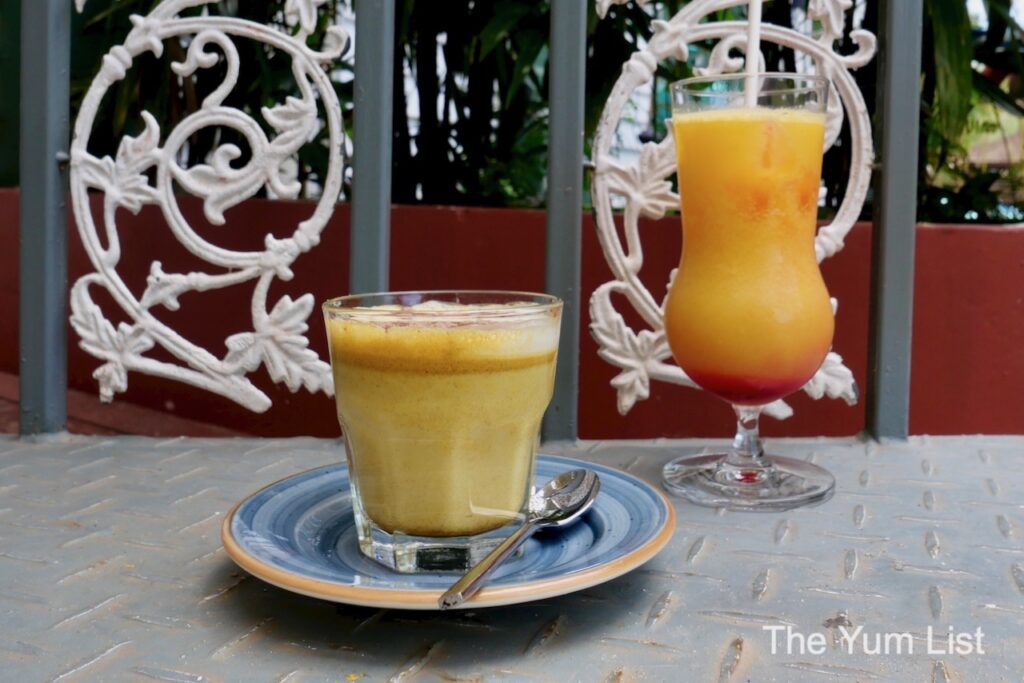 Starters Menu
Nutri Salad (RM 23) sets the stage for a nutrient-rich meal at The Restaurant at Temple Tree. Mesclun, mixed leaves, pomegranate, cherry tomatoes, crispy quinoa and feta cheese, are seasoned with a citrus dressing and balsamic glaze. The crunchy grain adds something special. This is a great combo.
The Asian Salad (RM 23) has been on the menu almost since its inception, and for very good reason. Locally grown organic Brazilian spinach is tossed together with tempeh, nasi impit (compressed rice), boiled quails' eggs, tofu, emping (melinjo seeds) crackers, jicama, cucumber and red chilli. However, the star of the show is the homemade peanut sauce. It's packed with nuts but not hidden beneath a layer of oil, truly delicious.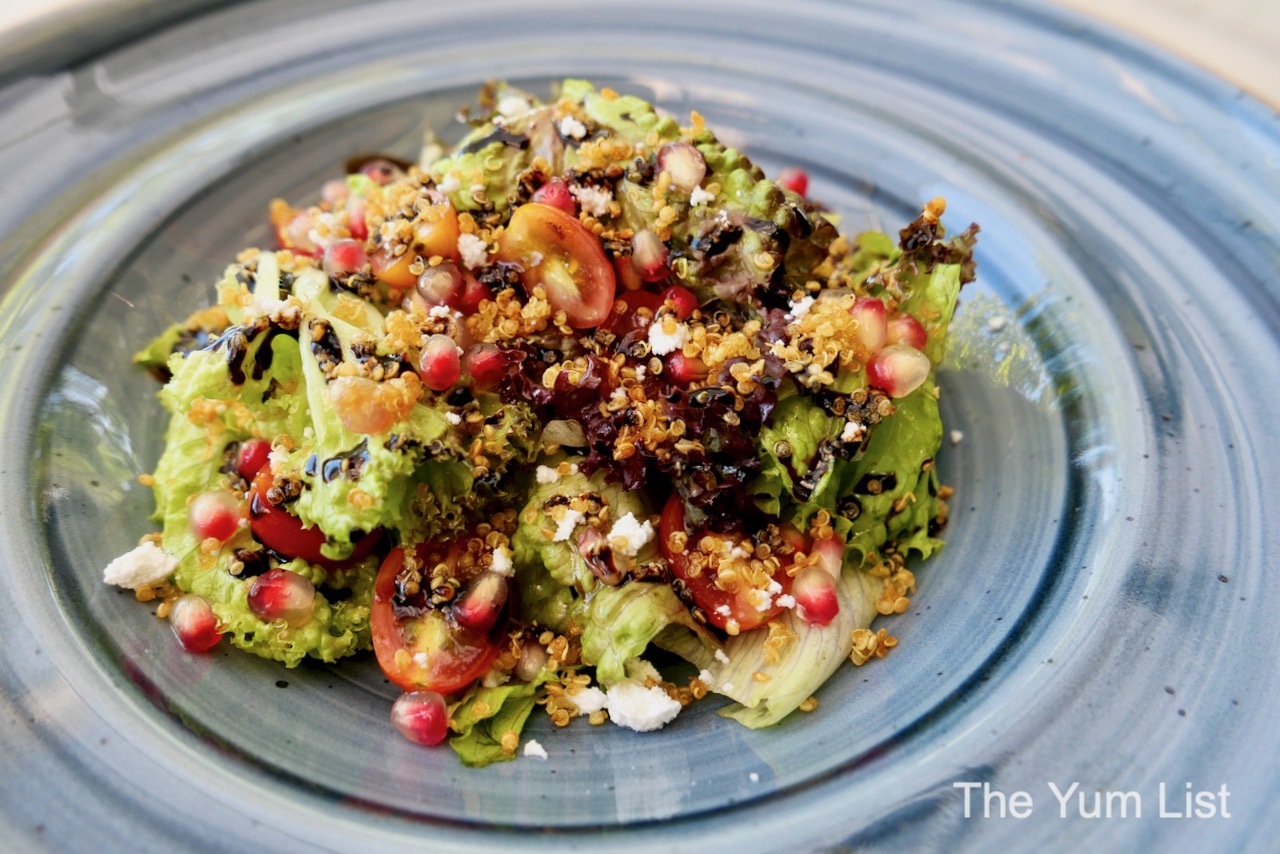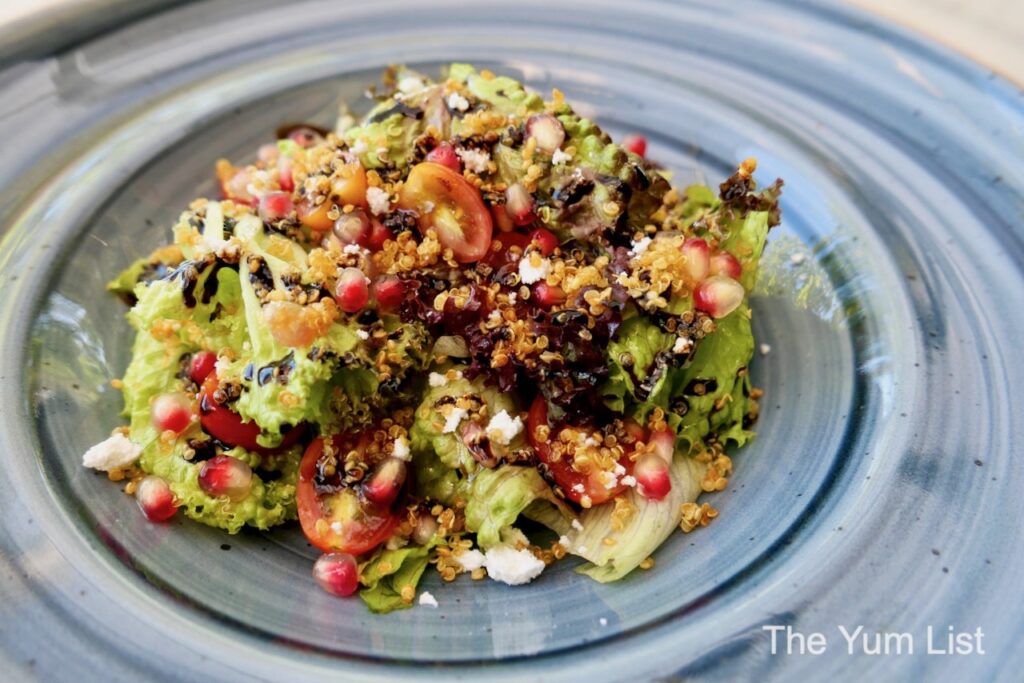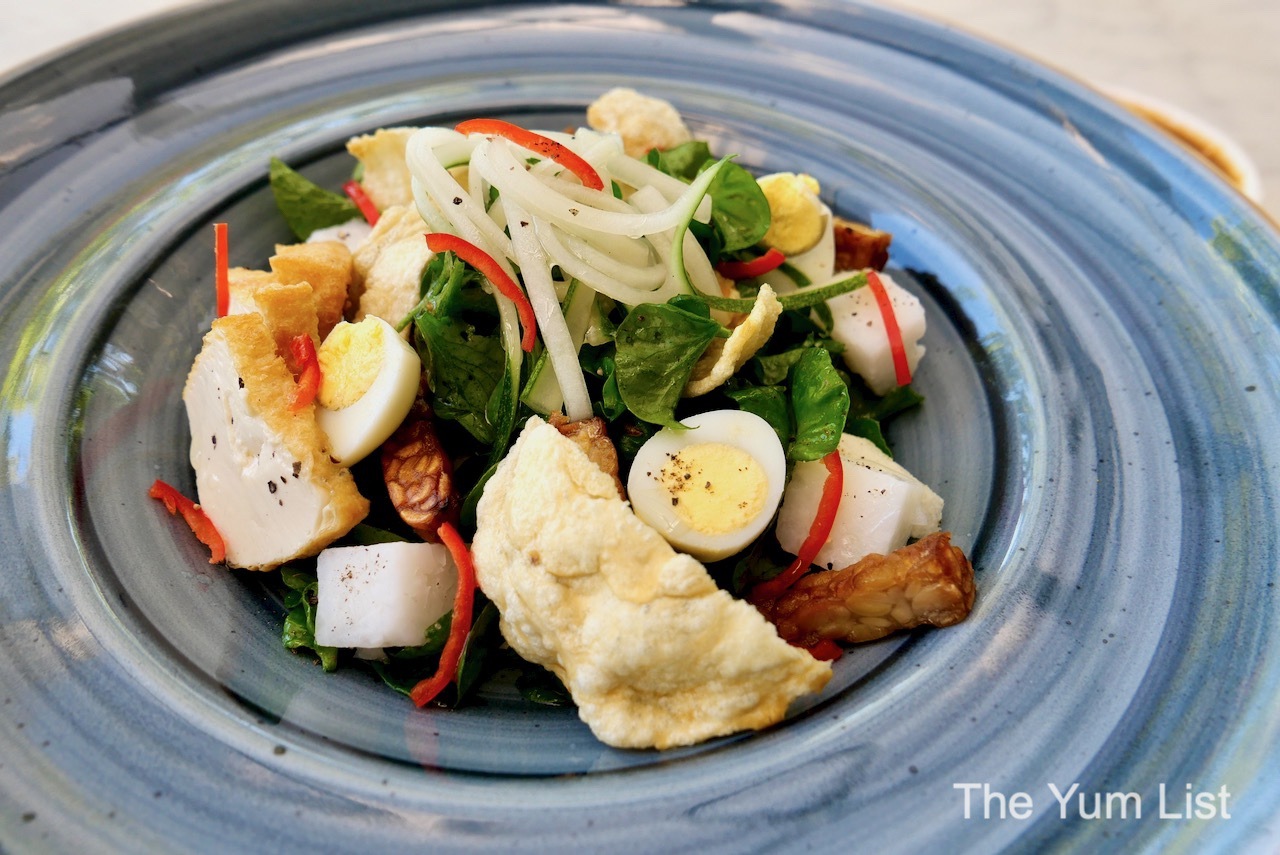 Mains
Caught locally, grilled barramundi is a fine, flaky specimen for the Ikan Bakar (RM 34). It's accompanied by nasi kerabu (rice coloured by the local butterfly pea), bayam masak lemak (spinach turmeric curry) and air assam (tamarind water). The curry has a good punch of spice to it and soaks in delectably to the long grains of rice.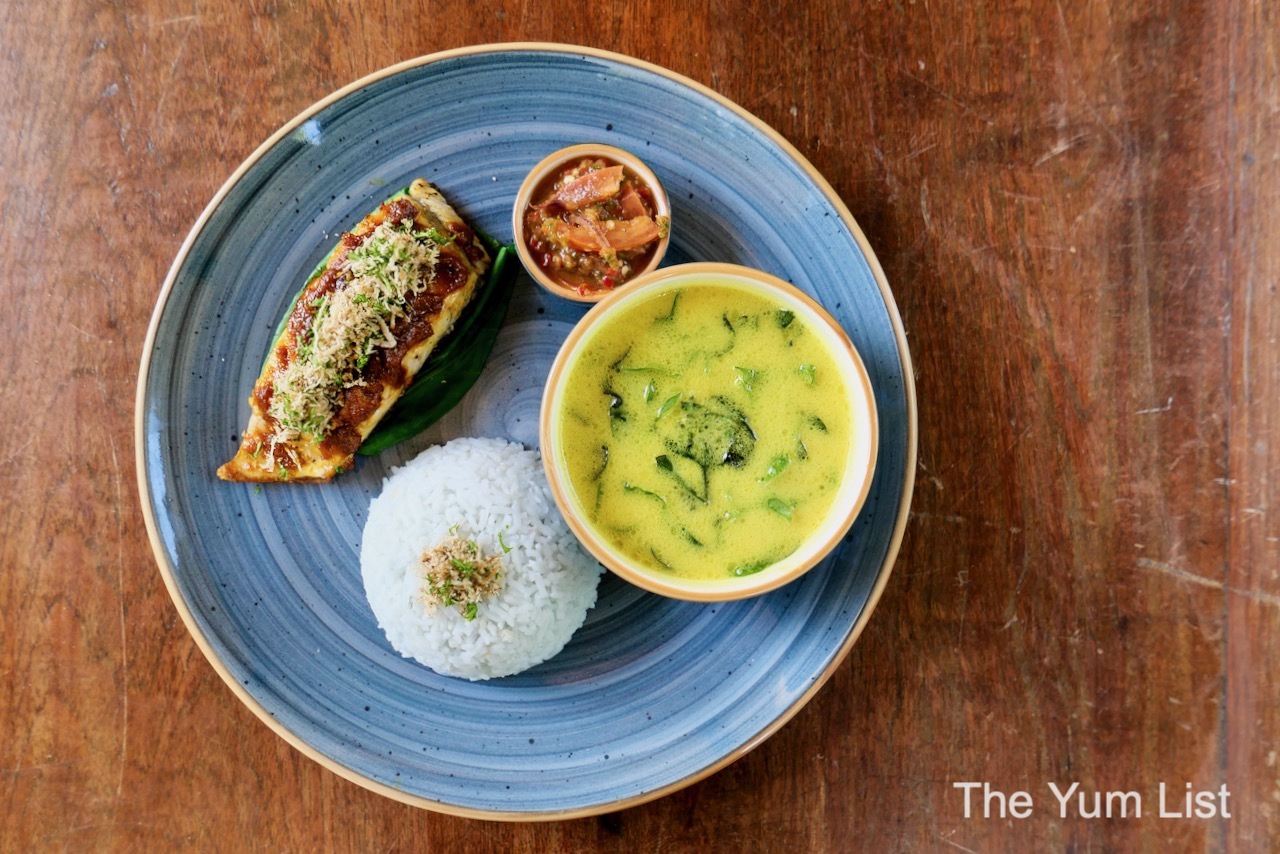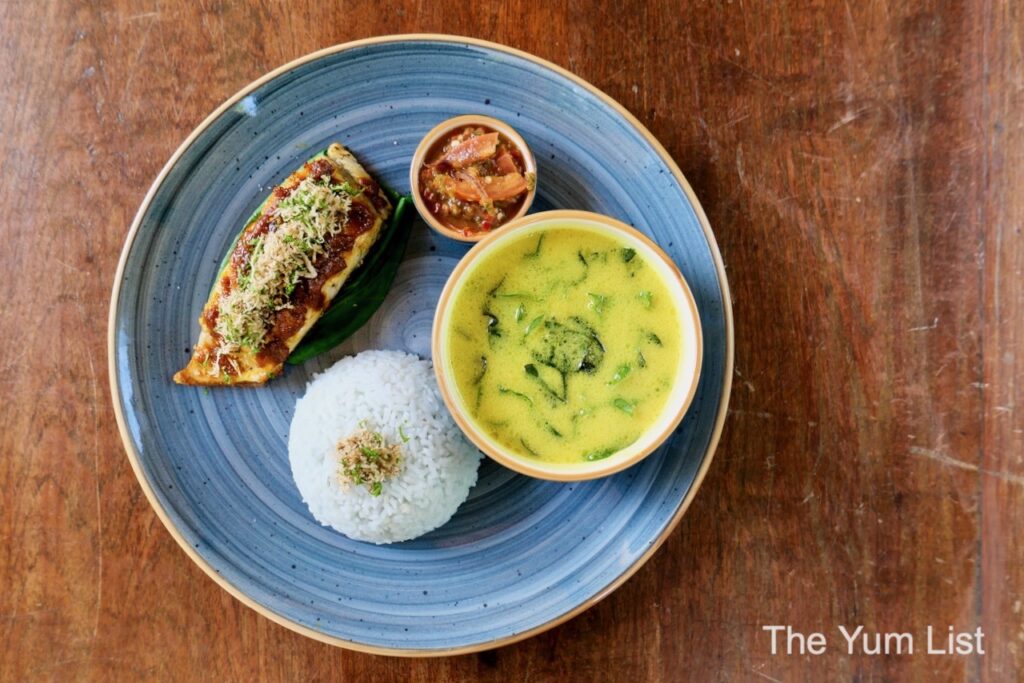 Looking at the plate, you'd never guess that the Lasagna (RM 34) was meat-free. It's a deluxe looking tower of zucchini, eggplant, capsicum, borlotti beans and tomato sauce covered in a melted cheese coat.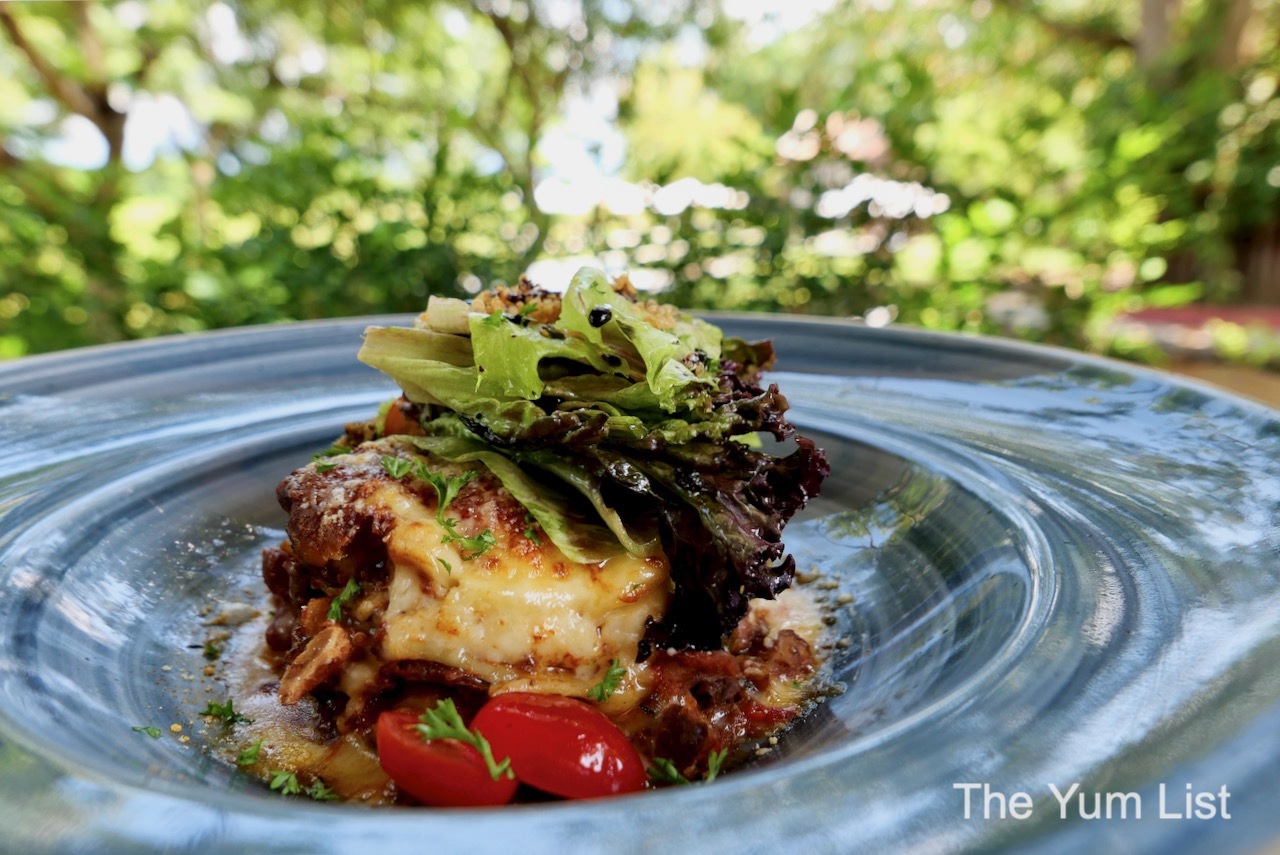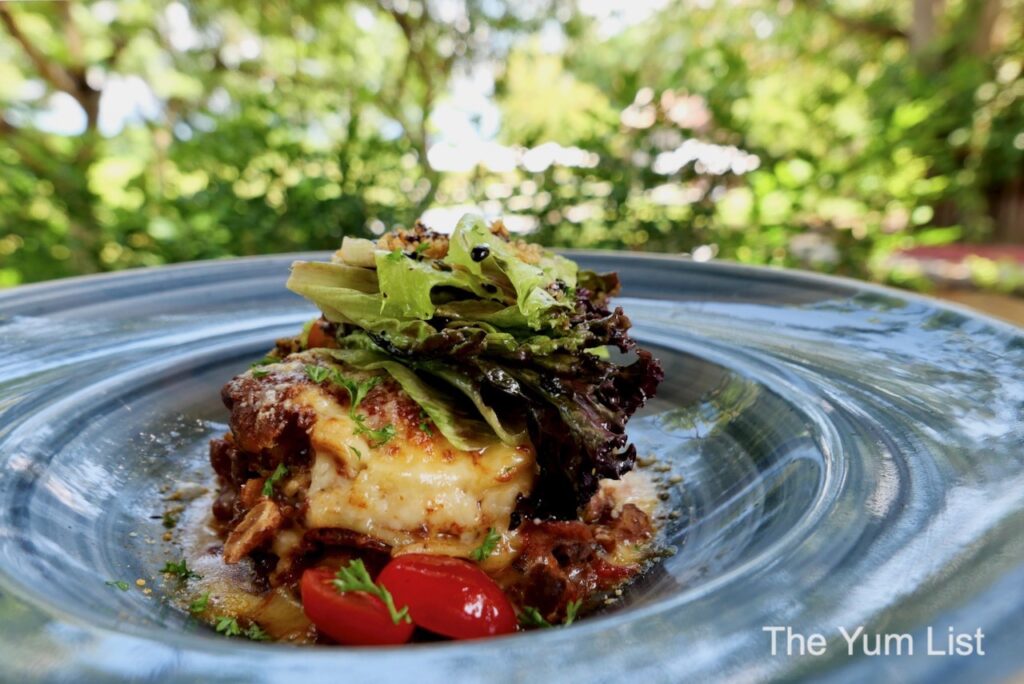 The Restaurant at Temple Tree – Dessert Menu
We don't really need dessert, but I wouldn't really be doing my job if we didn't at least have a spoonful. Two locally inspired sweets catch our eye, Coconut Panna Cotta (RM 18) and Sago Mango Gula Melaka (RM 18). The first is just as rich as it sounds with browned desiccated coconut, lime syrup and mixed nut praline. The latter is warm with Malaysian character thanks to tapioca pearls, coconut cream, mango compote and pandan-infused brown sugar syrup.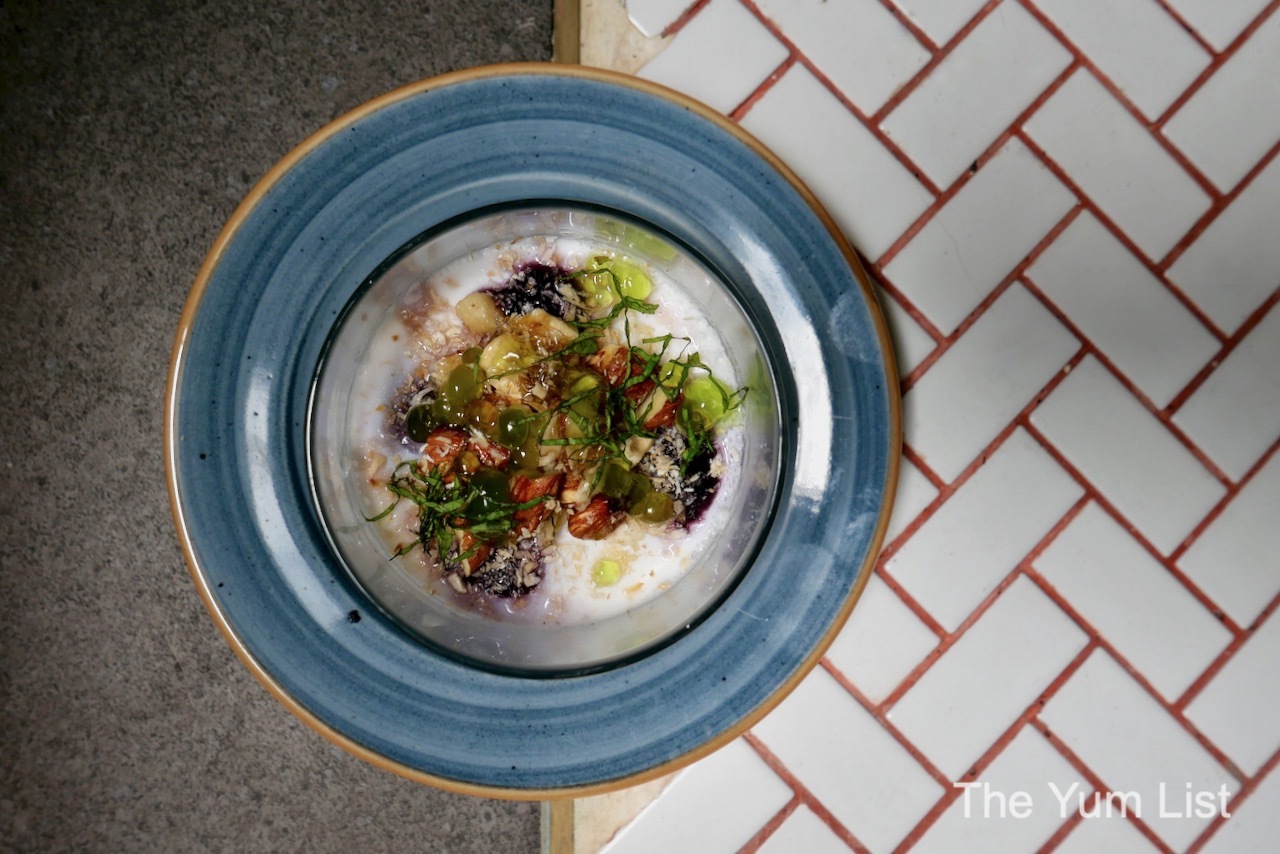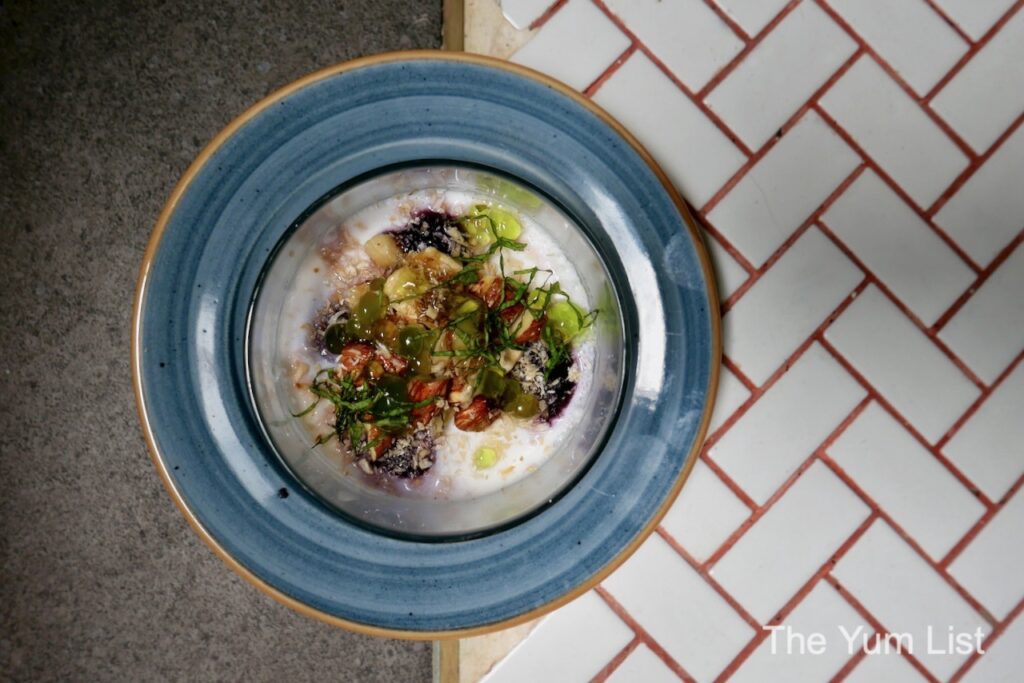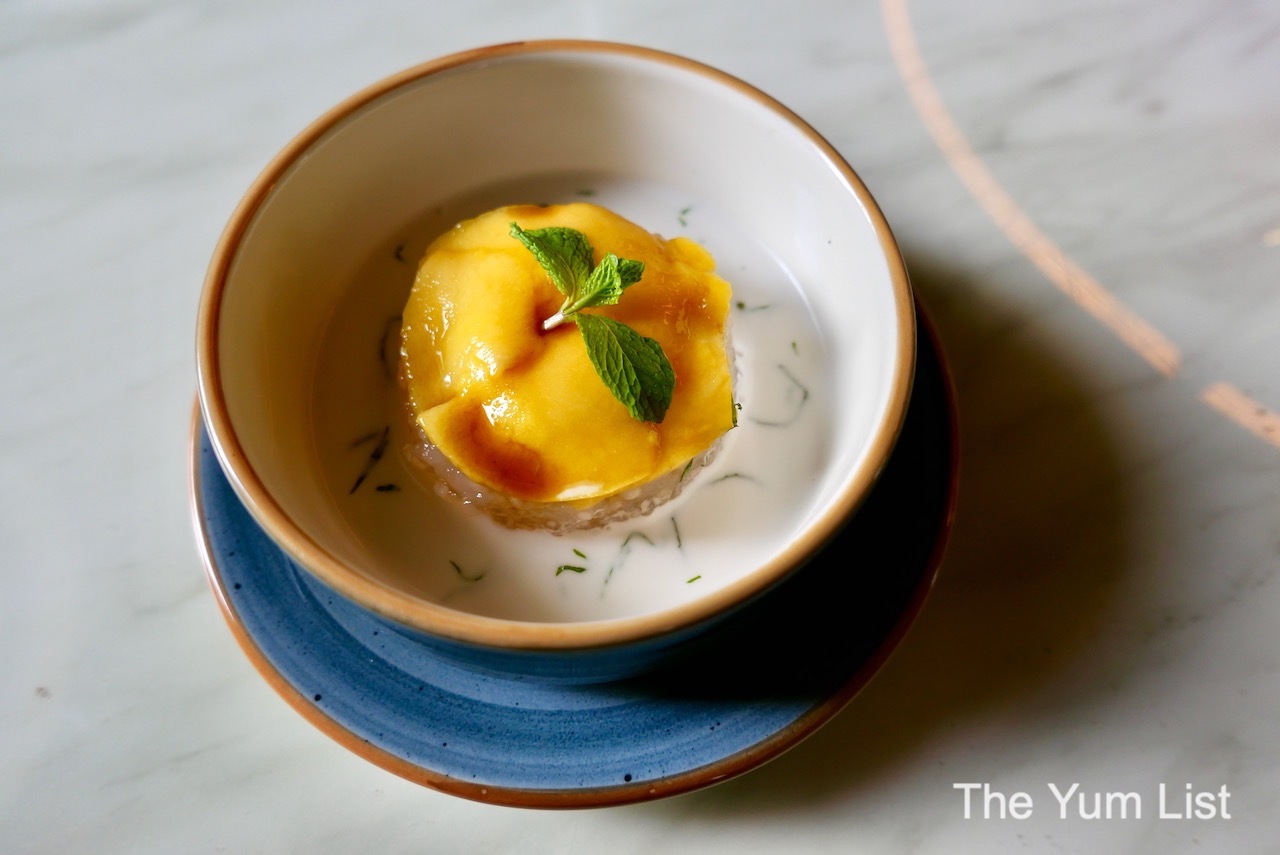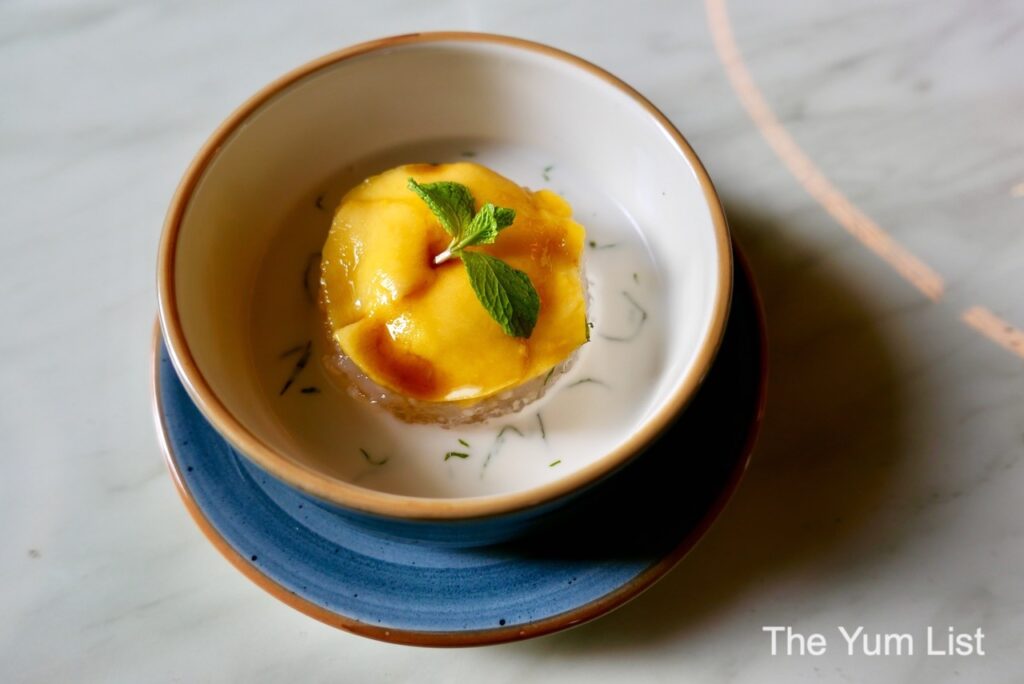 The Restaurant at Temple Tree
Temple Tree Sdn Bhd (1307420-A)
Lot 1053, Jalan Pantai Cenang
Langkawi 07000, Malaysia
[email protected]
+60 17 599 5935
The Restaurant at Temple Tree Opening Hours
Breakfast, lunch and dinner 8.30am to 10pm daily.
Lunch starts at 12 noon.
Take a look at Temple Tree before the recent renovations here, find more recommendations for travel to Langkawi here and stay up to date with the latest gourmet happenings in Malaysia here and here.