Rimba Sunset Dinner, Langkawi
Monica Tindall
One of the prettiest places to watch the sunset in Langkawi also has an incredibly good-value-for-money three-course dinner to pair with it. Perched atop Ambong Pool Villas, eventide during the Rimba Sunset Dinner is framed by small islands and the silky waters of the Andaman Sea. The menu is as fresh as the vistas, with ingredients caught and grown from the very same.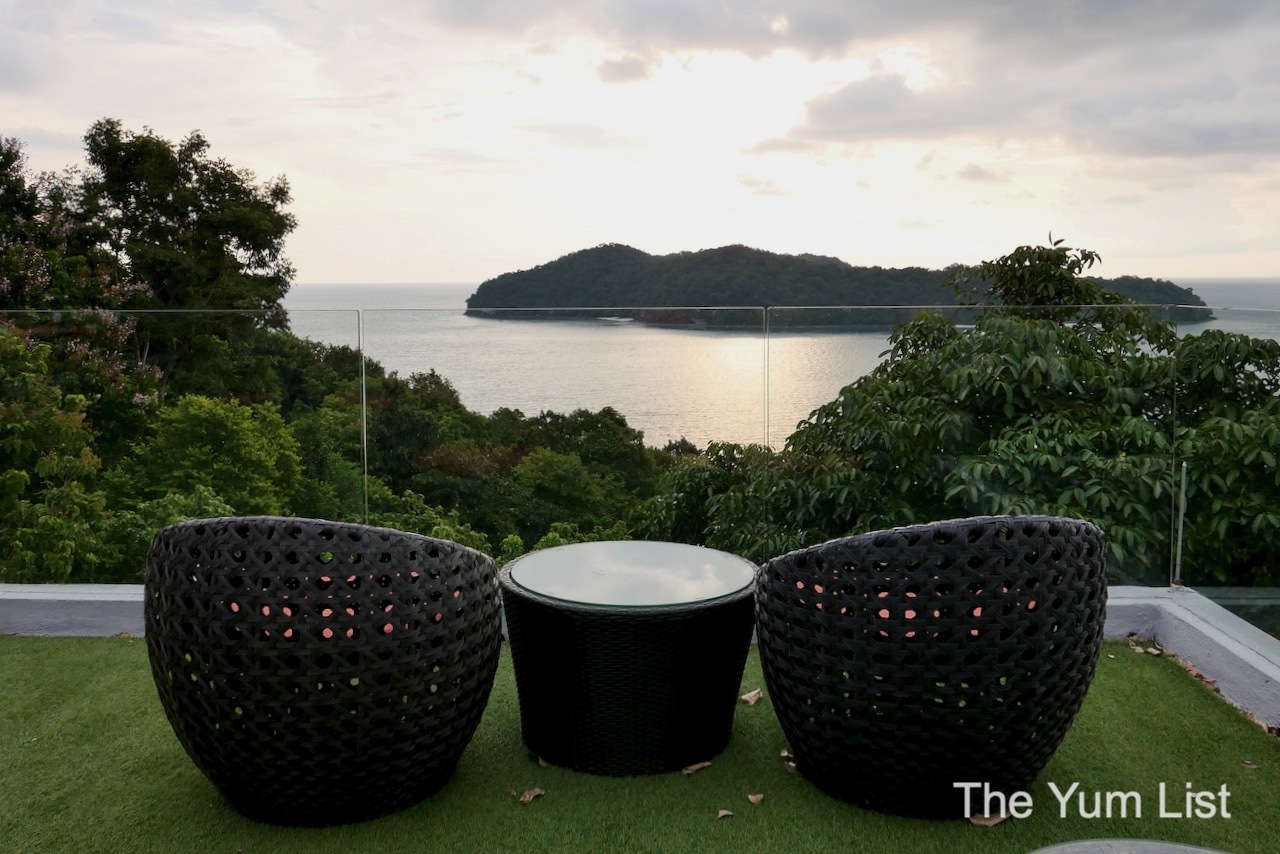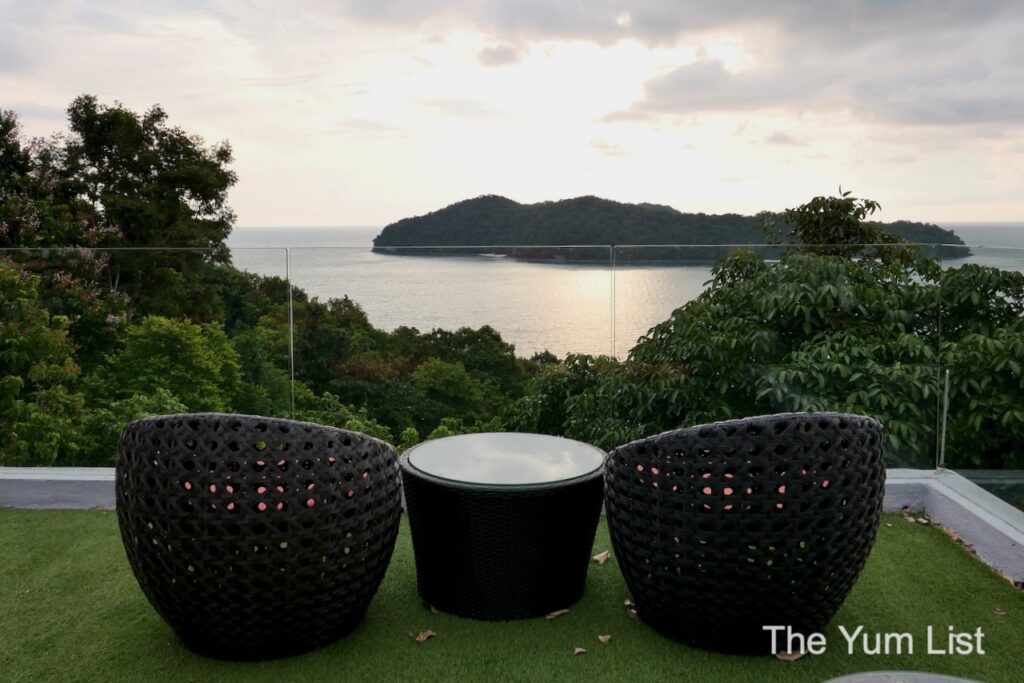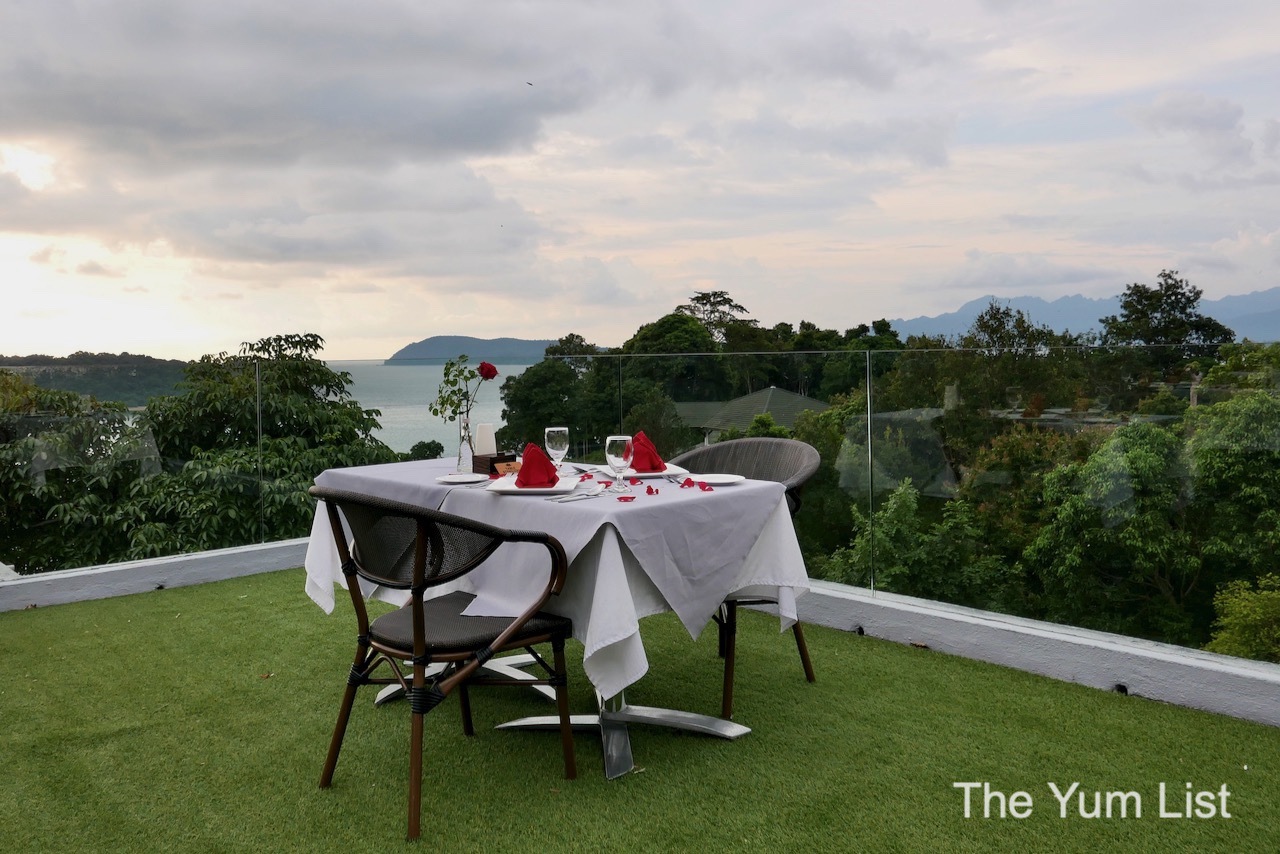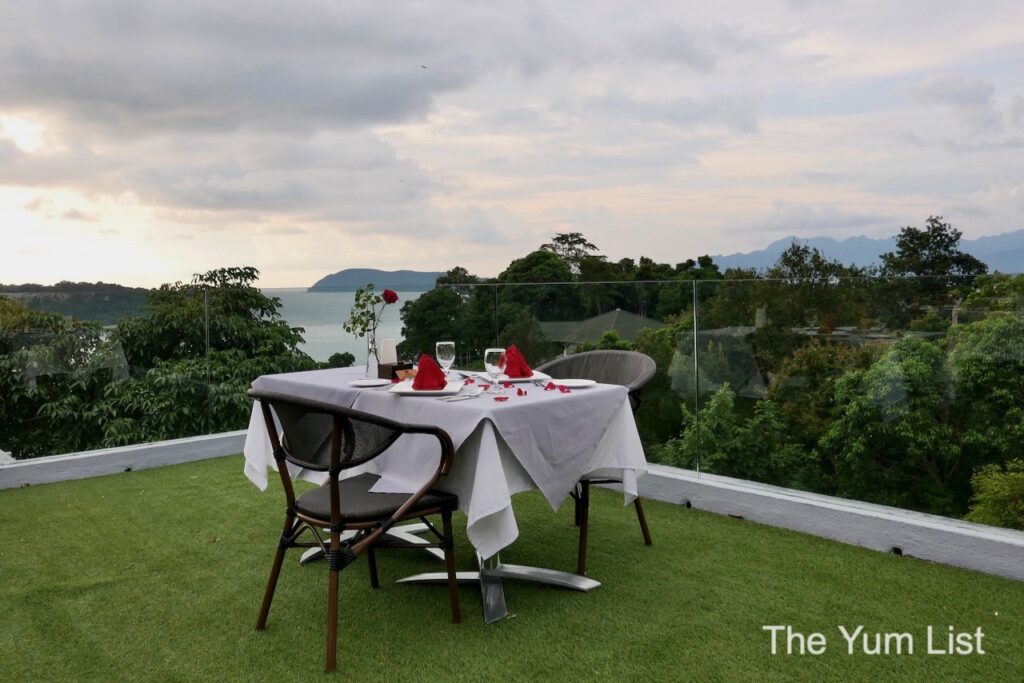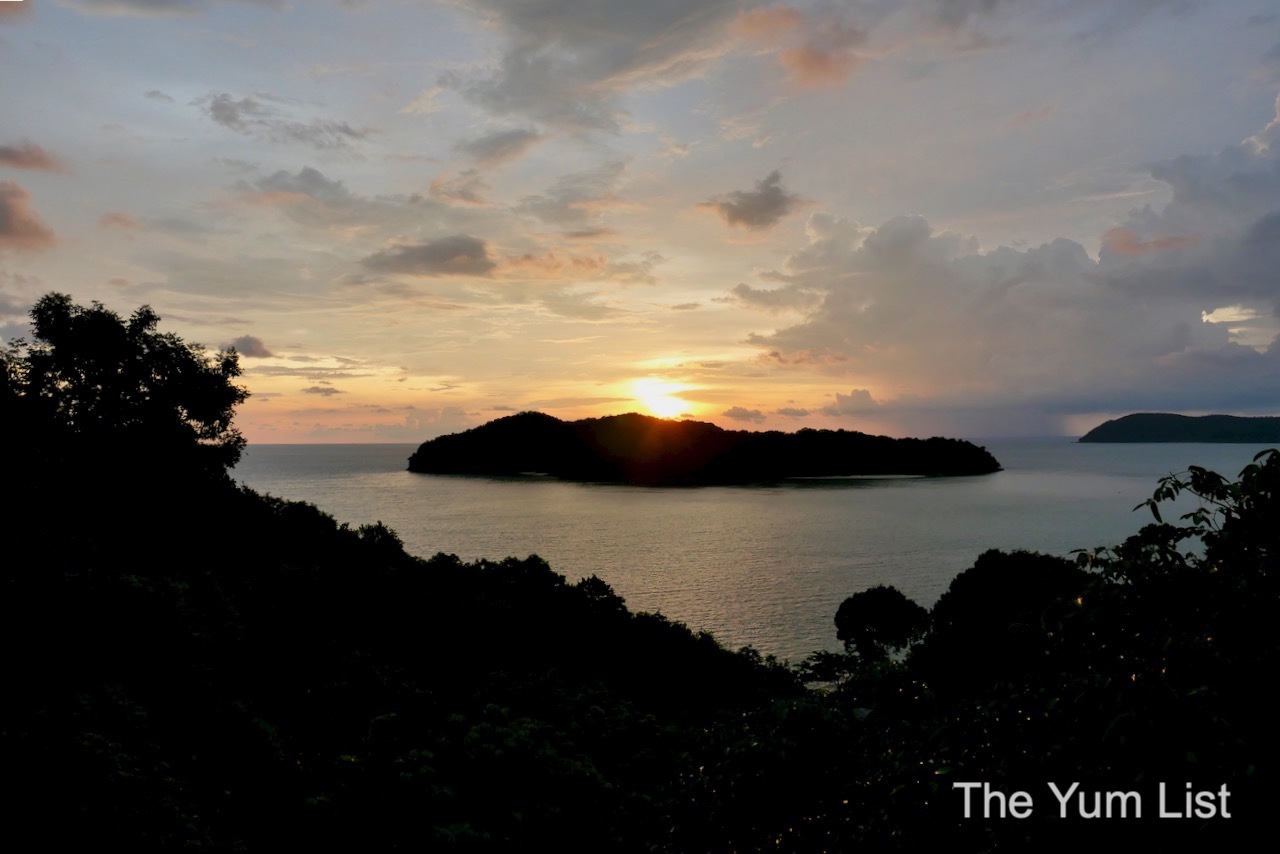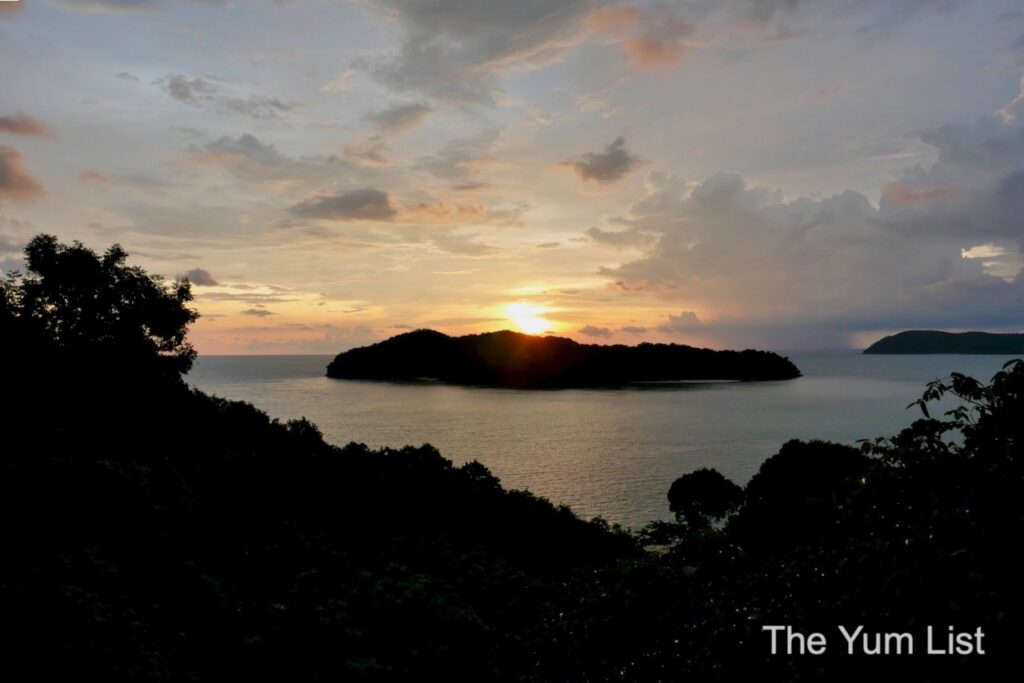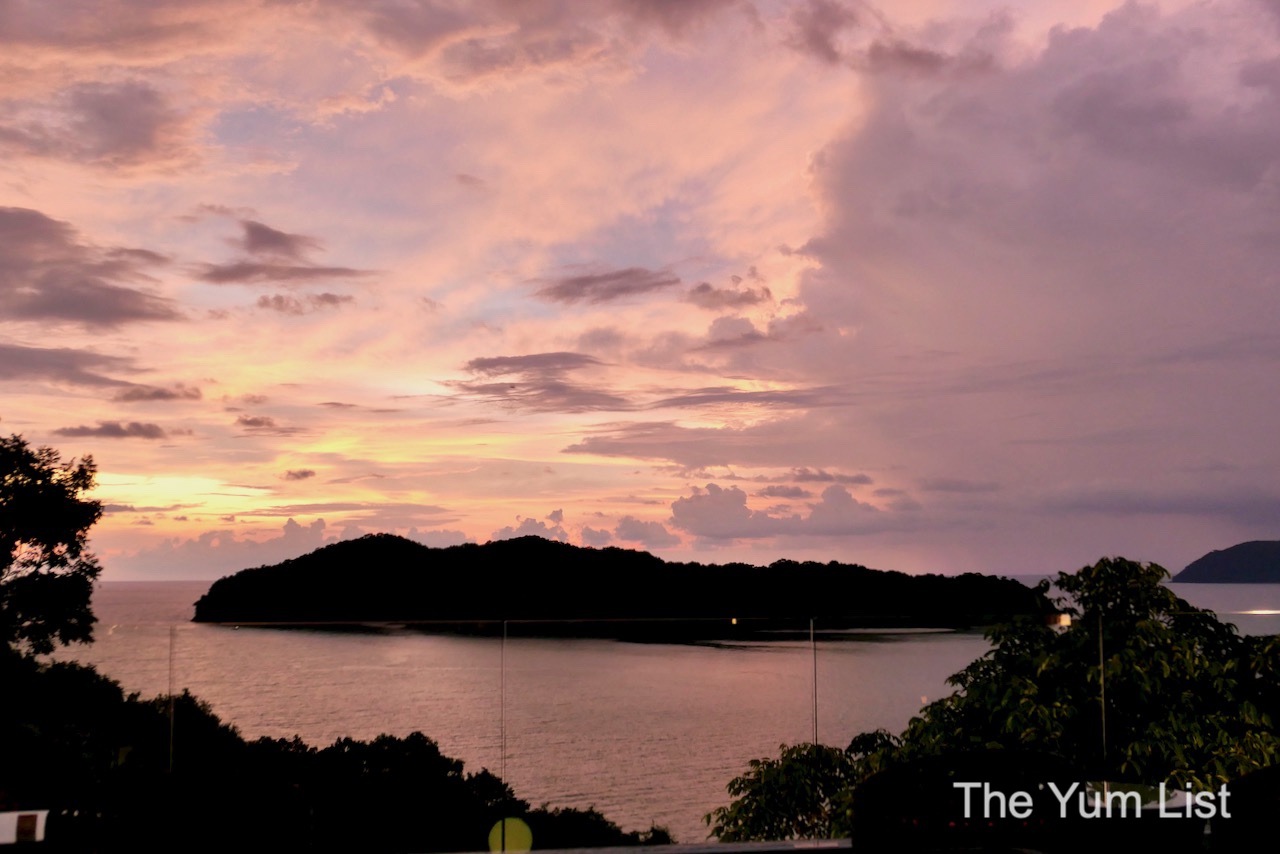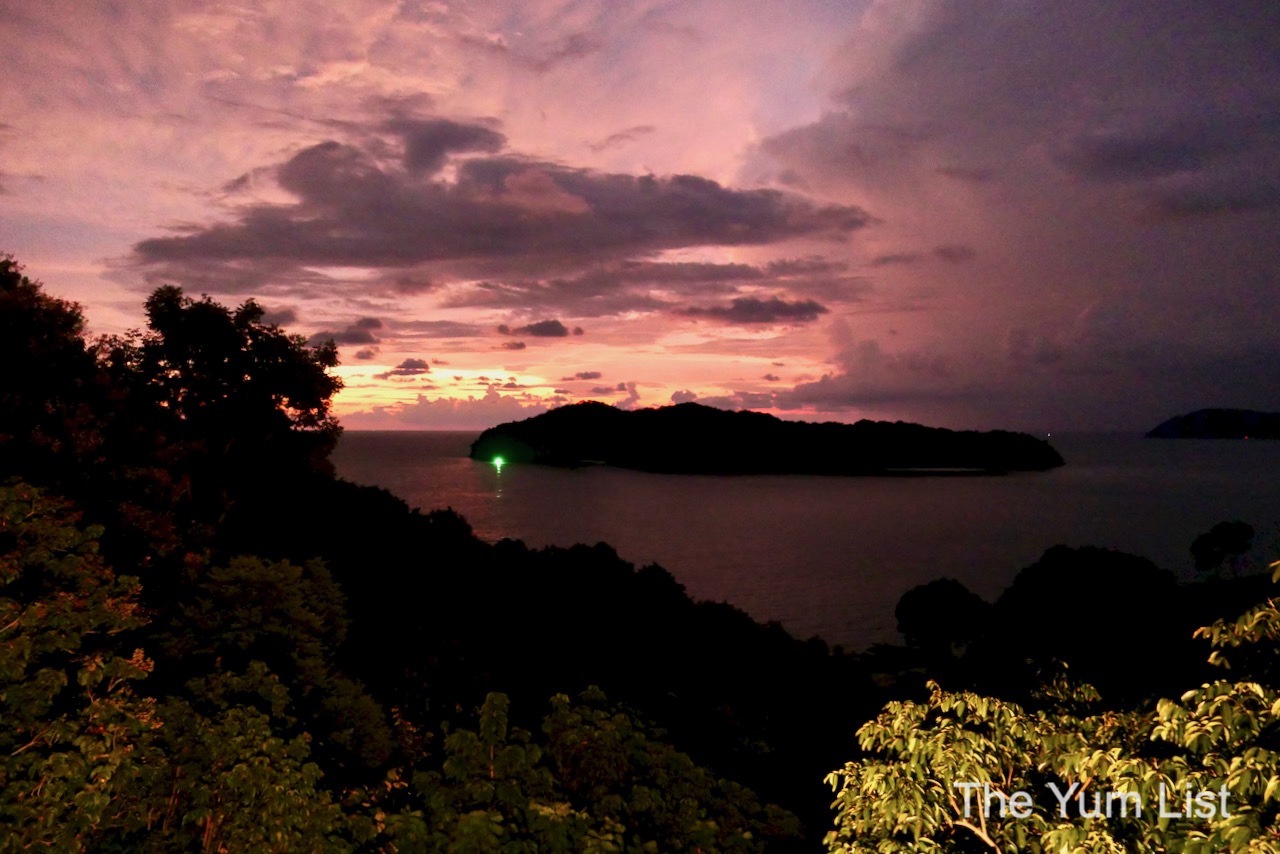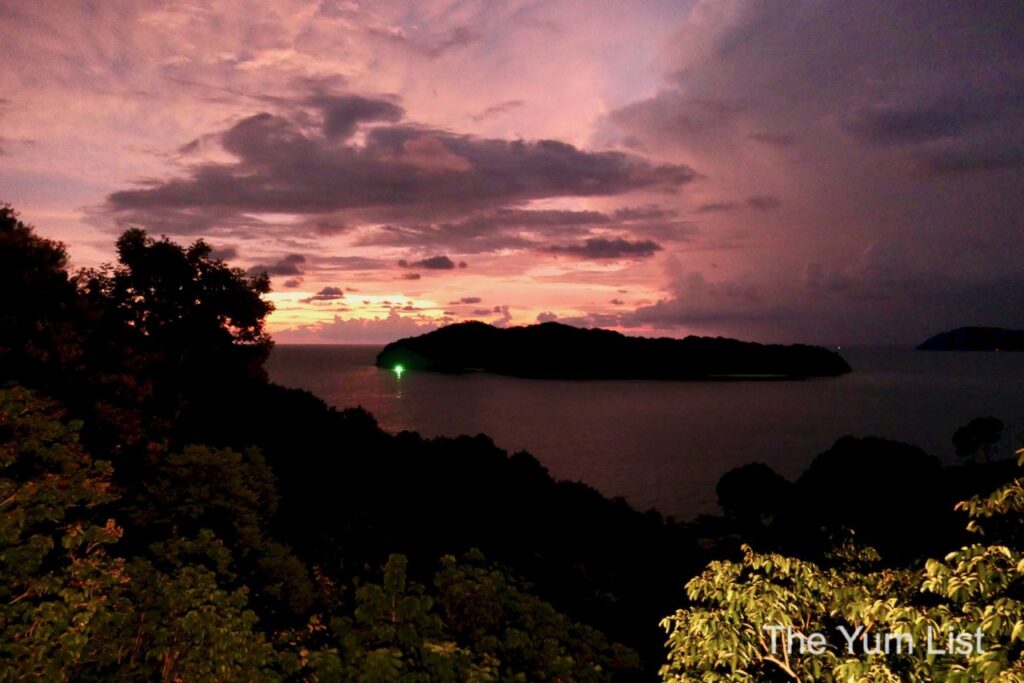 Switching our usual cocktail launch up a bit, we begin with a healthy juice. Considering the location, they are very reasonably priced (RM 12). Apple Cooler, a mix of apple, cucumber and ginger, is said to be good for healthy lungs, kidneys and pancreas. It's packed with vitamins, fibre, protein, iron and calcium. On the other hand, Tropical Crush promises to alkalize the body and strengthen weak blood vessels due to its high content of folic acid and phosphorus.
With immune systems now charged, it's time to move to wine. It's nice different labels in Langkawi to what you find in KL. Highly aromatic, the Pepper Tree Chardonnay (RM 33) offers notes of stone fruit and florals. White peach continues on the palate with a whisper of spice. Balanced acidy and a fine finish does well with our vegetables and seafood to come.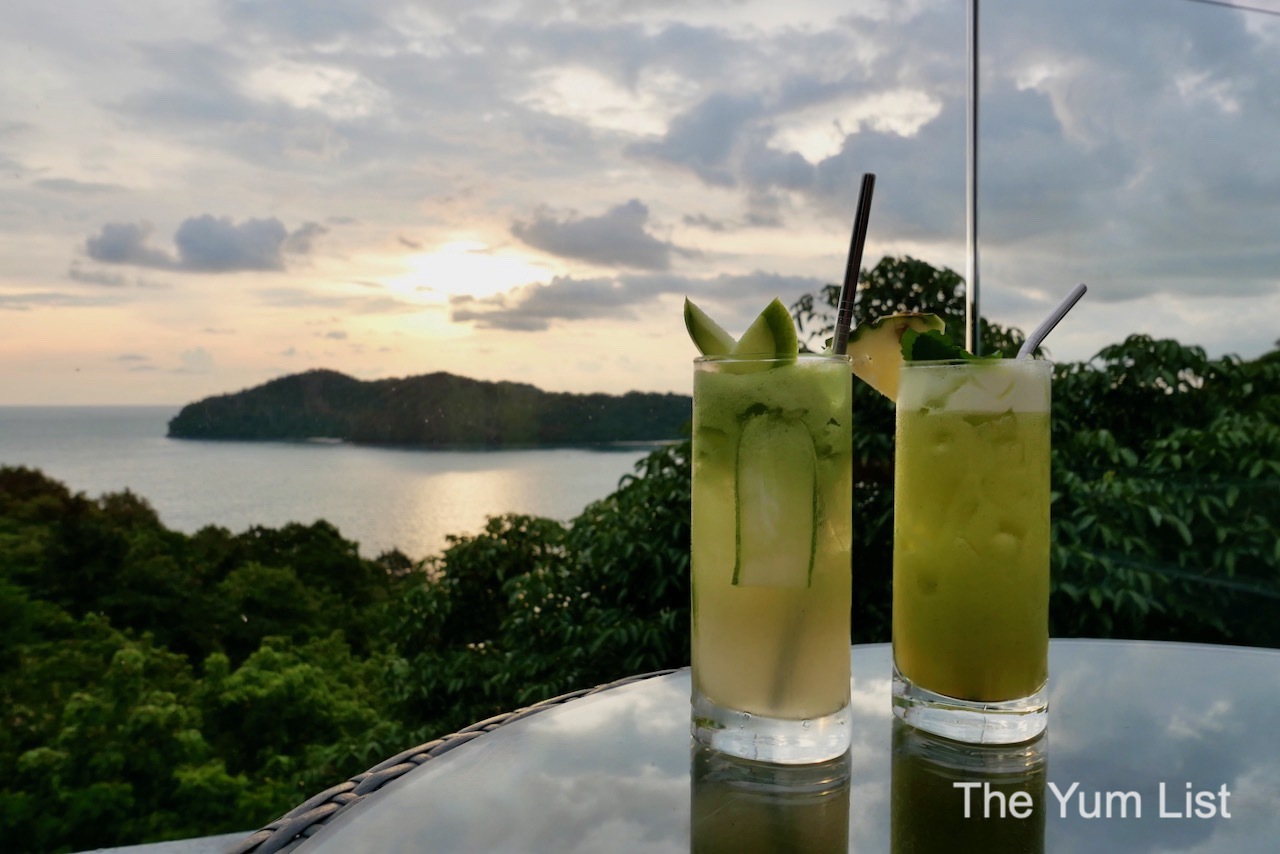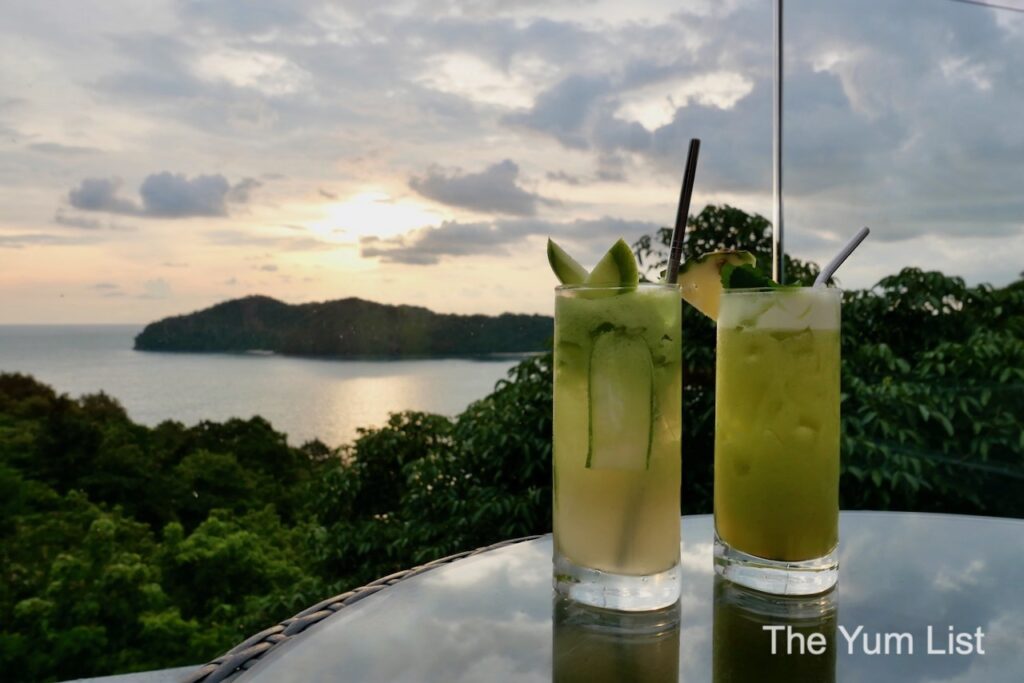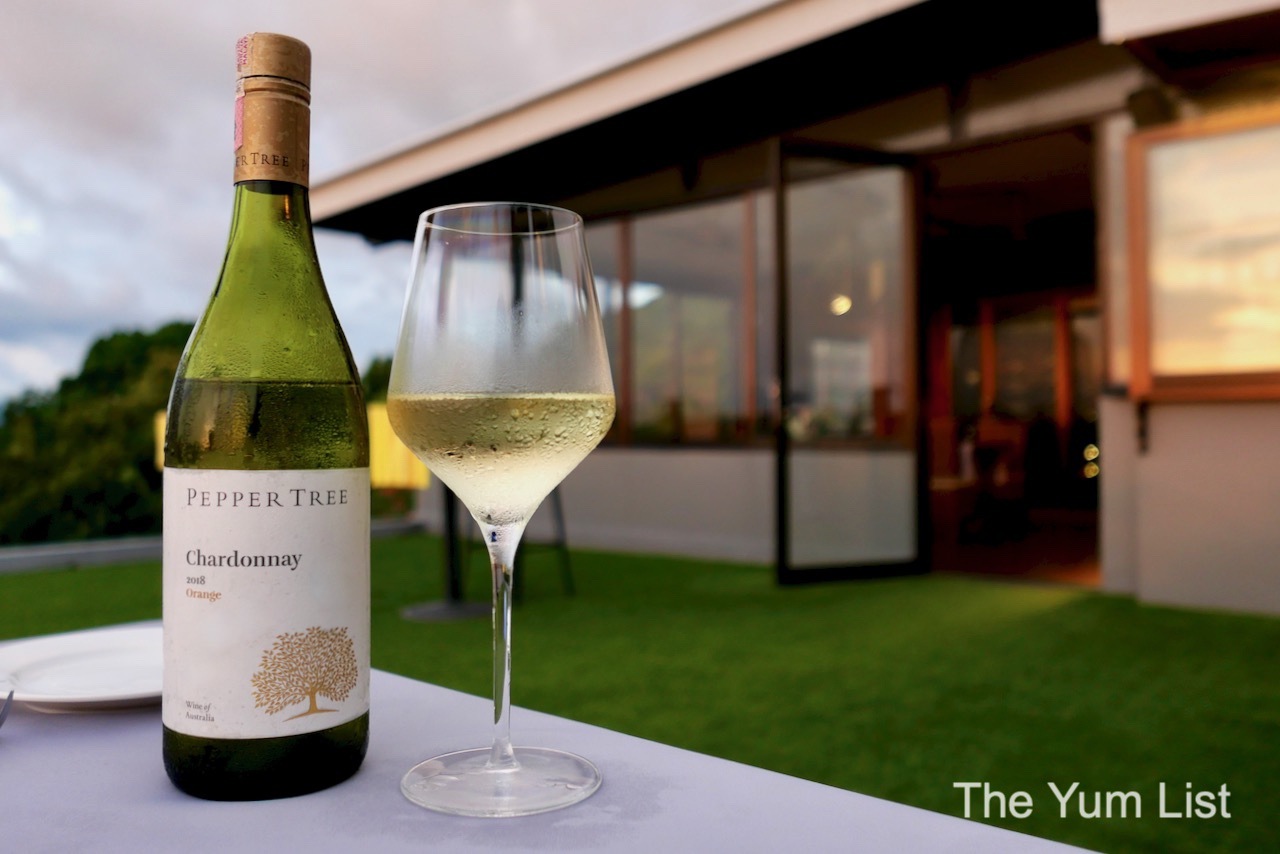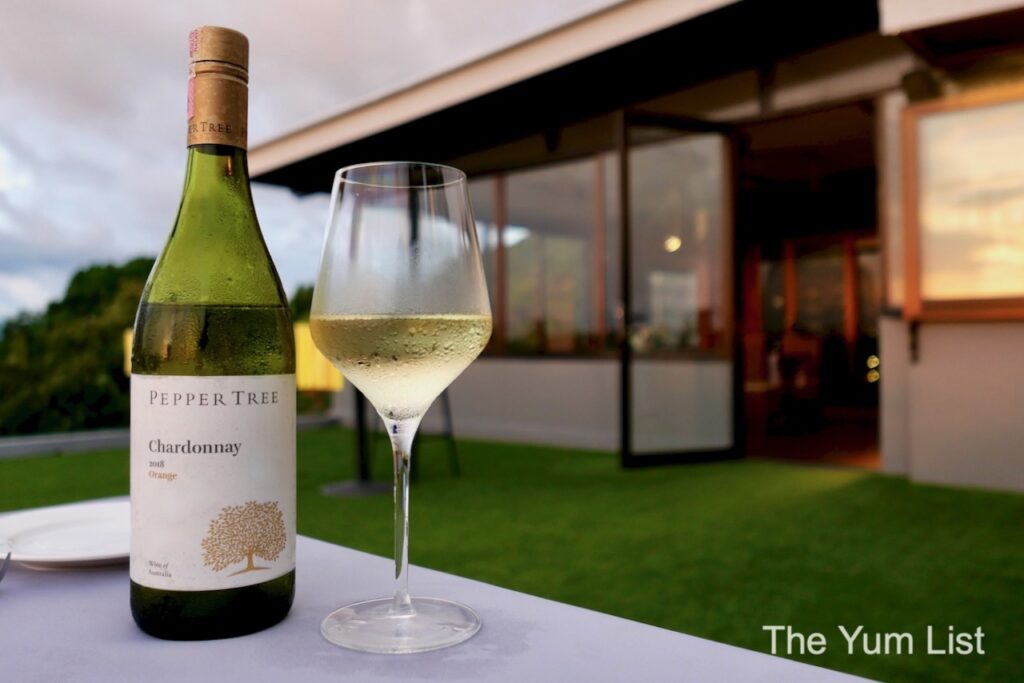 Rimba Sunset Dinner
Rimba's Sunset Dinner consists of a starter, choice of mains, and dessert for RM 65+ per person. The meal is refreshing and light, well-suited to the island vibes.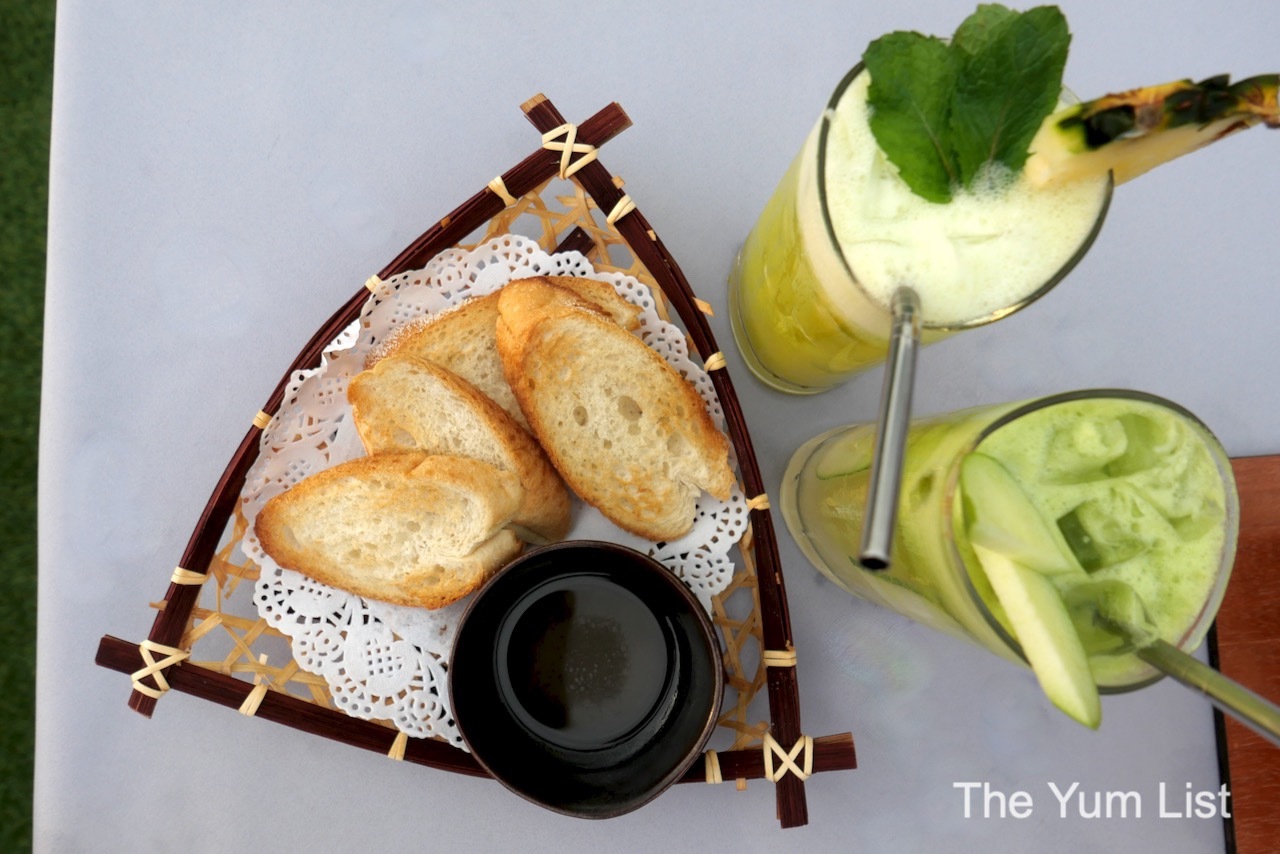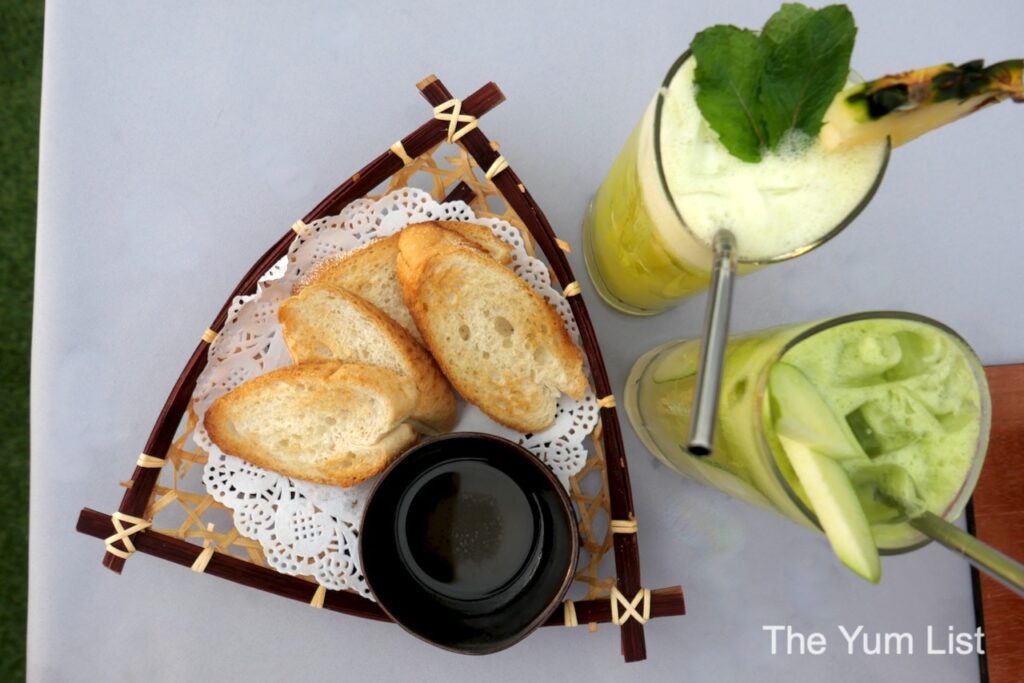 Starter
Things are kept as crisp as the panoramas to begin with a lovely light Grilled Watermelon Cinnamon Salad with balsamic dressing. The melon is full of juice, and the slight char and spice add a depth of flavour, taking a simple recipe to a gourmet level.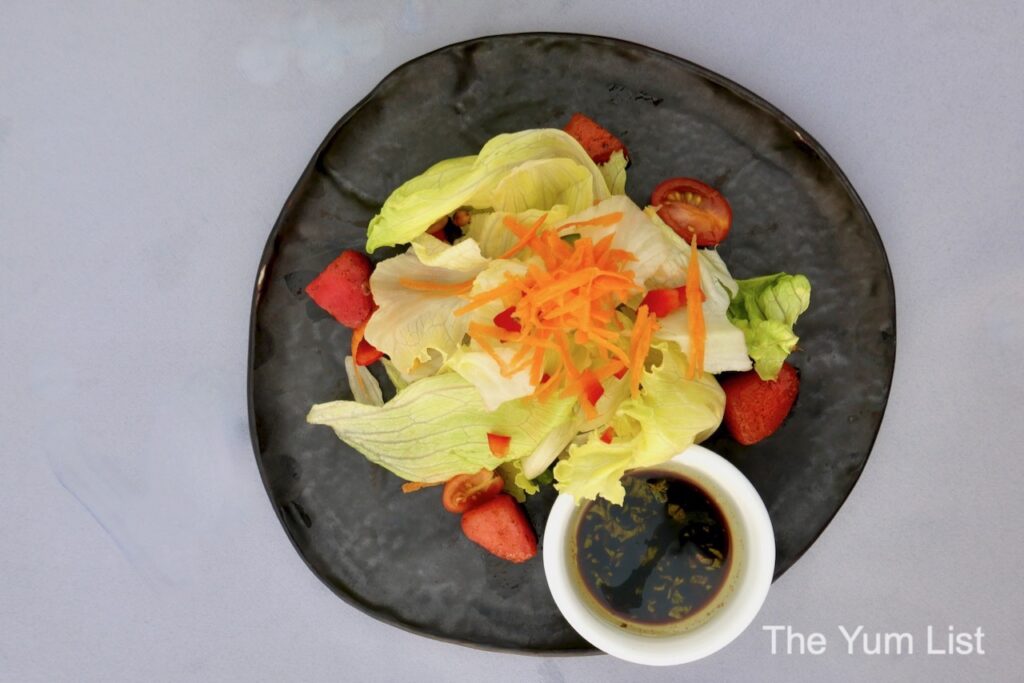 Main Courses
Diners have a choice of Prawn Skewers or a Pan-fried Fish Fillet as mains. We order one of each and share.
The shrimp come in a light lemon butter sauce complementing the flavours of the sea and the light saltiness of the locally-caught crustaceans. Pilaf rice and sauteed vegetables keep things clean, adding to the lightness of the experience.
The pan-fried fish fillet is quite an eye-catcher served on black veggie pasta. Influences from just over the border are seen in the homemade creamy tom yam sauce that coats the strands. This recipe balances spicy, salty, sour and sweet in true Thai fashion.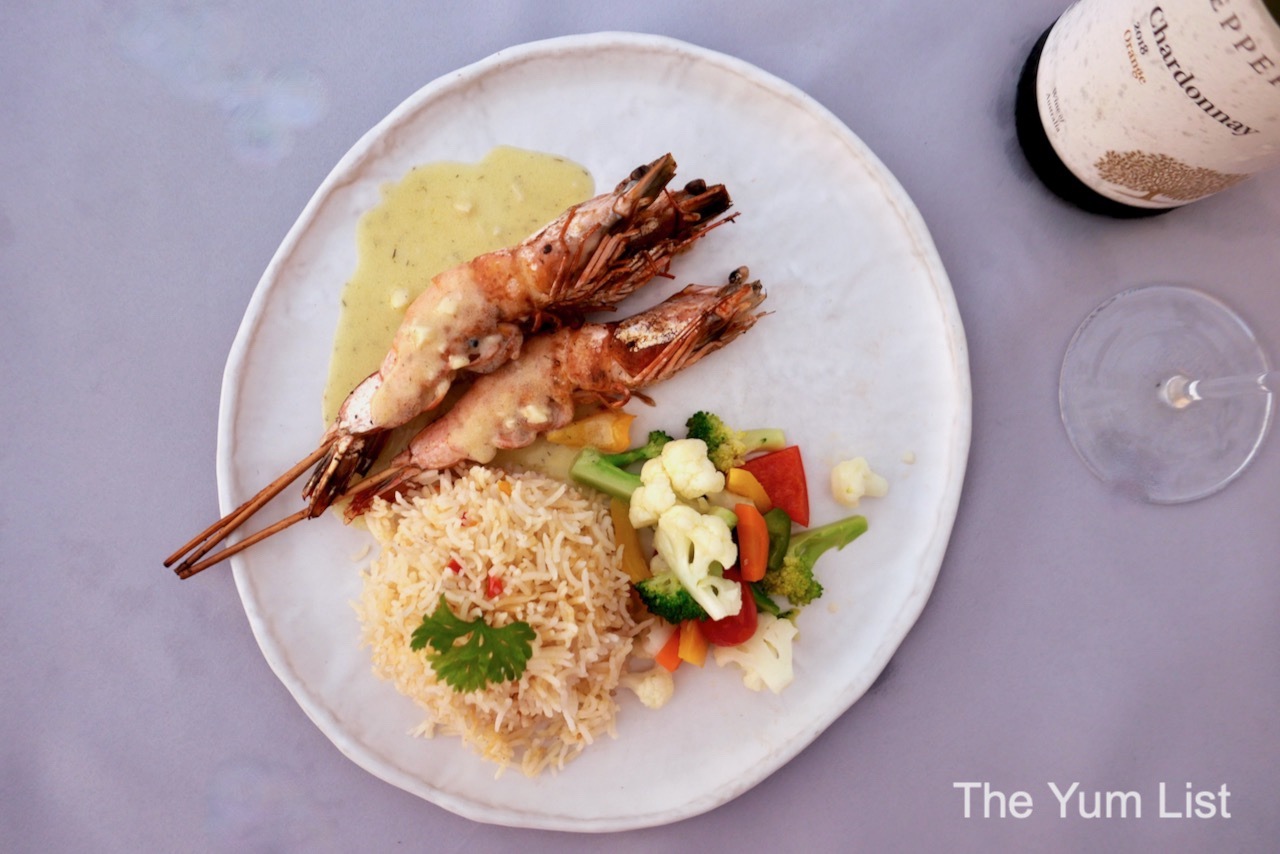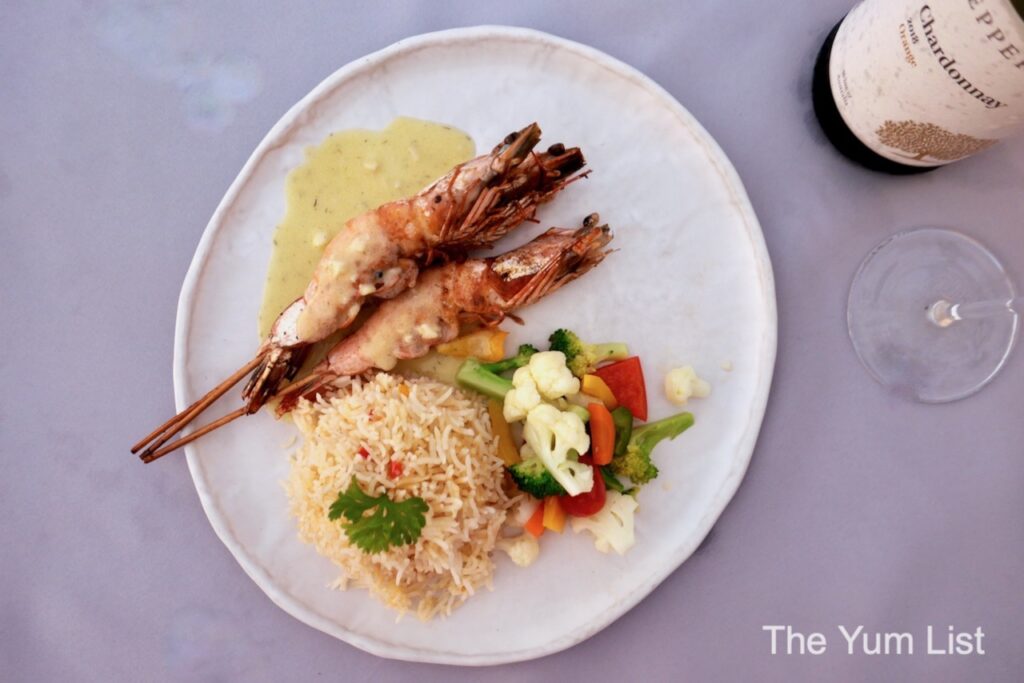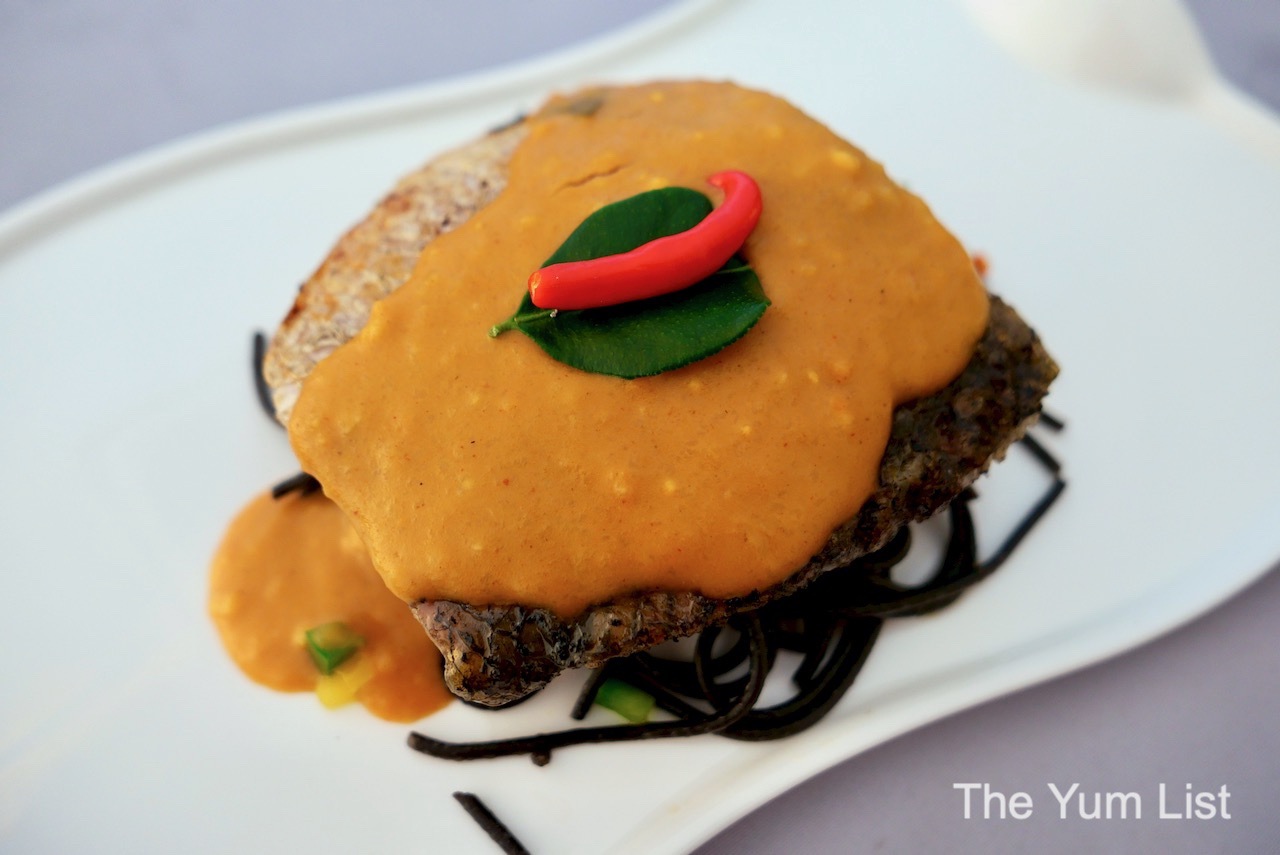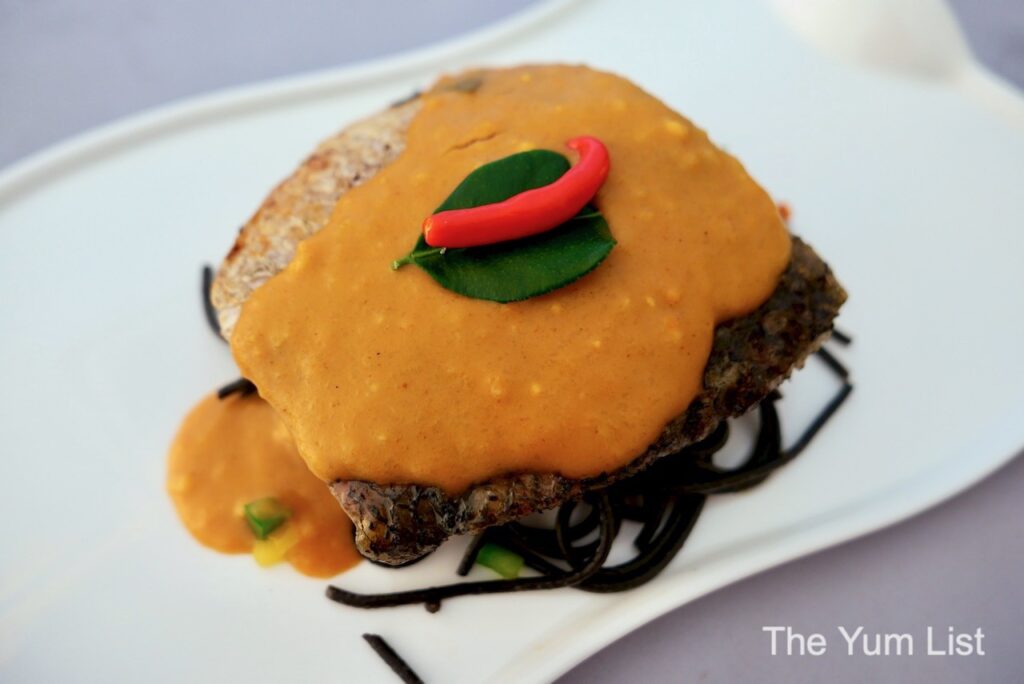 Sweets
To conclude, Caramelised Pumpkin again makes the most of nature's bounty with its vibrant orange hue. Tropical nuances from coconut cream add an addictively smooth consistency to the sauce while vanilla ice cream melts in the warm island air.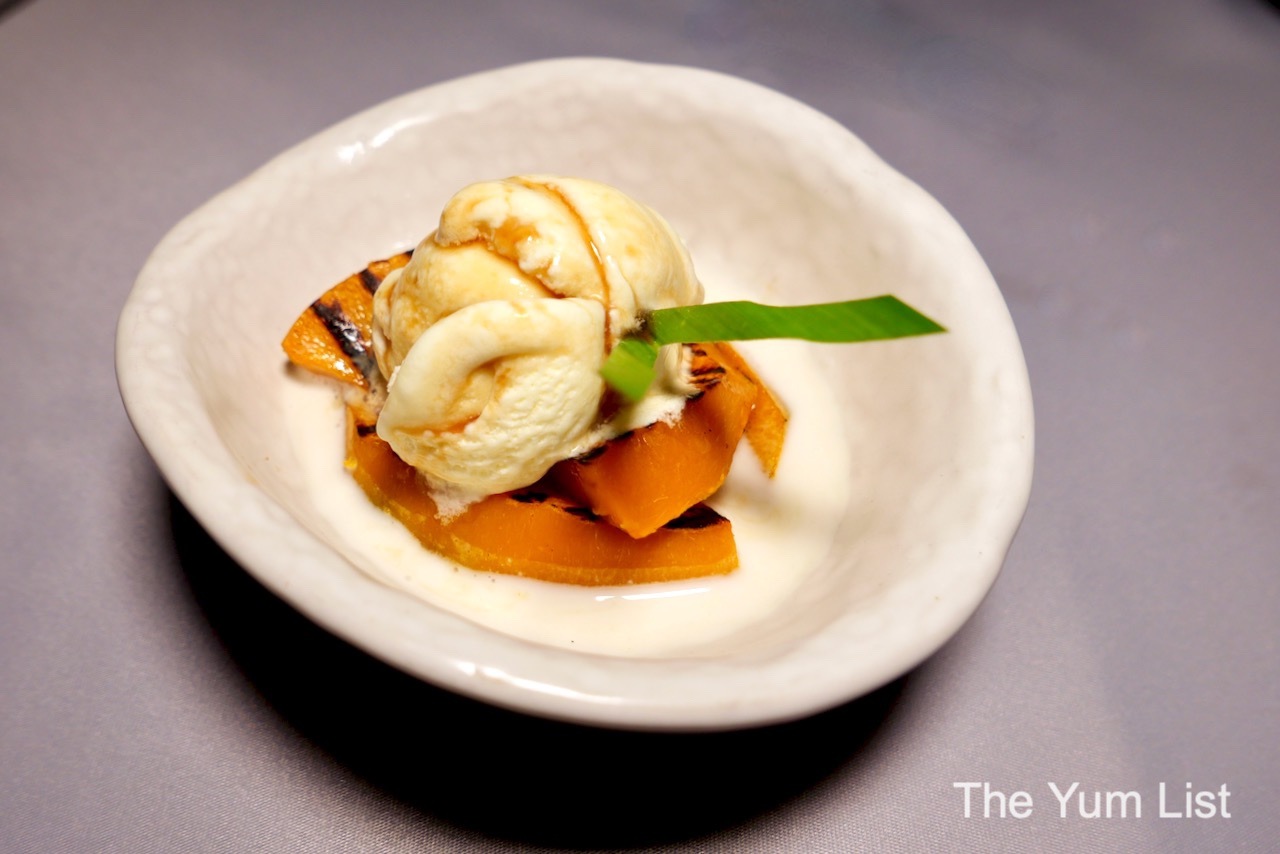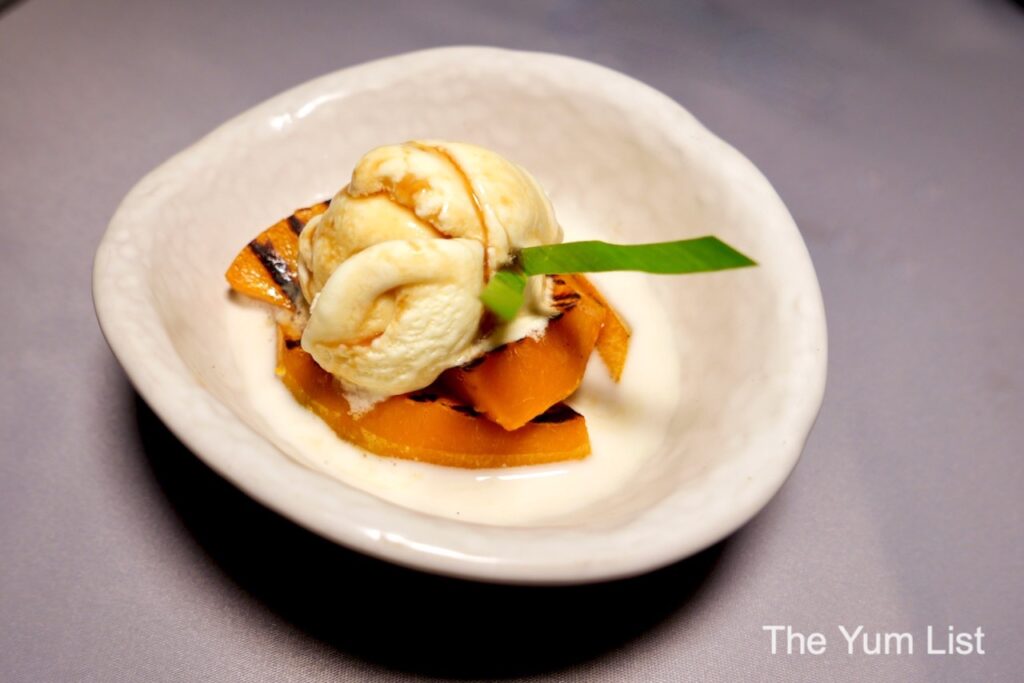 Rimba Sunset Dinner
Sunset dinner at Rimba is a beautiful experience. The food is fresh, the service is warm and friendly, and those views are pure magic.
Reasons to try the Rimba Sunset Dinner: Stunning views, peaceful setting, friendly staff, value-for-money set dinner.
Rimba Restaurant and Monsoon Langkawi Rooftop Bar
Ambong Pool Villas Langkawi
+60 (0)4 955 8428
+60 14 9452 080
[email protected]
www.facebook.com/ambongpoolvillasrimba
Rimba Opening Hours
Daily 8 am – 9 pm (until further notice)
Find more recommendations for travel to Langkawi here and stay up to date with the latest gourmet happenings in Malaysia here and here.