Langkawi Travel Bubble 2021 – Tips & Questions
Monica Tindall
After 10 months of staying in our own neighbourhood, we couldn't wait for a change of scenery. When the Langkawi travel bubble was announced, we jumped online and got the first ticket we could find. We flew this past weekend and thought you might be interested in some things we'd do the same and maybe do differently on the next journey.
This advice is about flying to Langkawi. You can also drive to Langkawi, but additional paperwork is needed to do so. Click here for more details on the trip and ferries, but you'd be best advised to visit the nearest police station to get the correct travel permits for a car journey.
Langkawi Travel Bubble 2021
Be Flexible – Flight Times Could Change
We purchased a ticket to depart after work Friday evening at 6:20 pm and return Sunday evening. As much as I'd love to work online by the sea, our employer has strict instructions that that would not be allowed. Four days before departure, MAS changed our Friday flight from 6:20 pm to 1:30 pm, making it impossible for me to fly. Fortunately, we were able to change our flight to Saturday morning, so all was not lost. However, it took quite some phone negotiation and hours of lost time in follow-up to do so. As annoying as it was, one night is better than no nights, and everyone, including airlines and big companies, is trying to navigate unfamiliar waters. In the end, we chose to be grateful for what we could get.
Speaking to fellow travellers, they also were subject to several time changes with different airlines, so be forewarned.
Grab in KL is Still Only Taking One Passenger – Consider Driving to the Airport Instead
On the date we travelled, Grab was still only allowing one passenger. Rather than taking two Grabs and exposing ourselves to two drivers (and us to them) instead of one, we drove. We'd almost forgotten what to do – fill the tank with gas, check the air, water and oil, and top up our Touch N Go card for tolls and parking. The roads were clear Saturday morning, and Google Maps got us to the airport without trouble. Once at KLIA, we just followed the signs to airport parking.
Park on Level 2 at KLIA
If all lifts are working, it doesn't really matter which car park level you park on. However, the elevators were being serviced when we arrived, and the stairs were the only option. For the smoothest travels, park on level 2. It's the same level where you enter the main airport, so it might save you a few steps.
Two Grabs, to and from the airport, would have totalled around RM320. Parking and tolls for two days were less than half of that. Here is a link to the KLIA parking site, where you can calculate fares and see a picture of the building.
Remember to put enough funds on your Touch N Go card. There is one machine to reload if need be, but I like to be prepared.
Covid-19 Test for Langkawi Travel Bubble
The airline sent us a message before departure notifying us that the Ministry of Health is requiring all visitors travelling to Langkawi to undergo a Covid-19 test starting from September 16, with the following options:
Do an RT-PCR or RTK-Antigen test at any healthcare facility or private laboratory within 48 hours before departure and bring the results along.
Purchase your own Covid-19 saliva test kits and perform the test as required at Anjung Tinjau, KLIA or;
Head to Anjung Tinjau, Level 5 in KLIA, directly to purchase a Covid-19 saliva test kit and perform the test as required.
I'm a cautious person, and we didn't know what to expect this first round, so we played it safe. We did a rapid test at our local clinic at The Intermark the day before departure. They took a sample from our noses, and we had the results and an official letter 30 minutes later. The test at Klinik Segara cost RM 130. It saved us time and gave us peace of mind.
My girlfriend, on the same flight, travelled with her hubby and two kids. They purchased the self-test kits beforehand for around RM20 each.
Side Note on Subang Airport: Two girlfriends recently travelled from Subang airport where they said the testing and check-in procedures were well-organised and smooth. However, one of the ladies had to take the Covid-19 test three times to get a reading! She was told that too much coffee could result in a rejected test. I just did a quick Google search and other tips include not eating or drinking (including brushing your teeth) the hour before you take the test.
Charge Your Phone!
In light of all of the check-ins and document filling and sharing, you'd be well-advised to have your phone fully charged.
Arrival at KLIA – Langkawi Travel Bubble – How Much Time Do You Need?
Despite receiving a message from Malaysia Airlines advising us to be at the airport four hours before flight departure, we arrived two hours ahead. When we entered KLIA, we were asked for copies of our hotel booking, boarding pass, passport, Covid-19 test, and to check-in with the MySejahtera App showing our fully vaccinated status.
We went straight to the departure hall, already having electronic boarding passes on our phones and with no bags to check-in. All documents were again checked before we went through security. Getting from the carpark to the gate took us less than 20 minutes. We had plenty of time!
The girlfriend and her family I mentioned earlier, were directed to an area where officials oversee the Covid-19 testing – either with the self-kits pre-bought, or you have the option to purchase one on the spot. She said the entire process was around 30 minutes and well organised.
One observation she made was about false-positive readings. Apparently, two out of the 15 others also doing the testing had to be retested. They did get a negative result in the second round and could board the plane. Still, time for a second test is something to keep in mind, especially if you like to cut your time short in the airport.
Of note, I heard on BFM radio that travellers who test positive would be able to postpone their flights and hotel bookings and use them later.
So, with our tests done, boarding passes printed, no check-in luggage, and with the current nobody-in-the-airport situation, arriving one hour before departure was enough time for us. However, if you take the test on-site, you might want to allow up to two to three hours. Things can quickly change, though, so it's always best (in my opinion) to be prepared.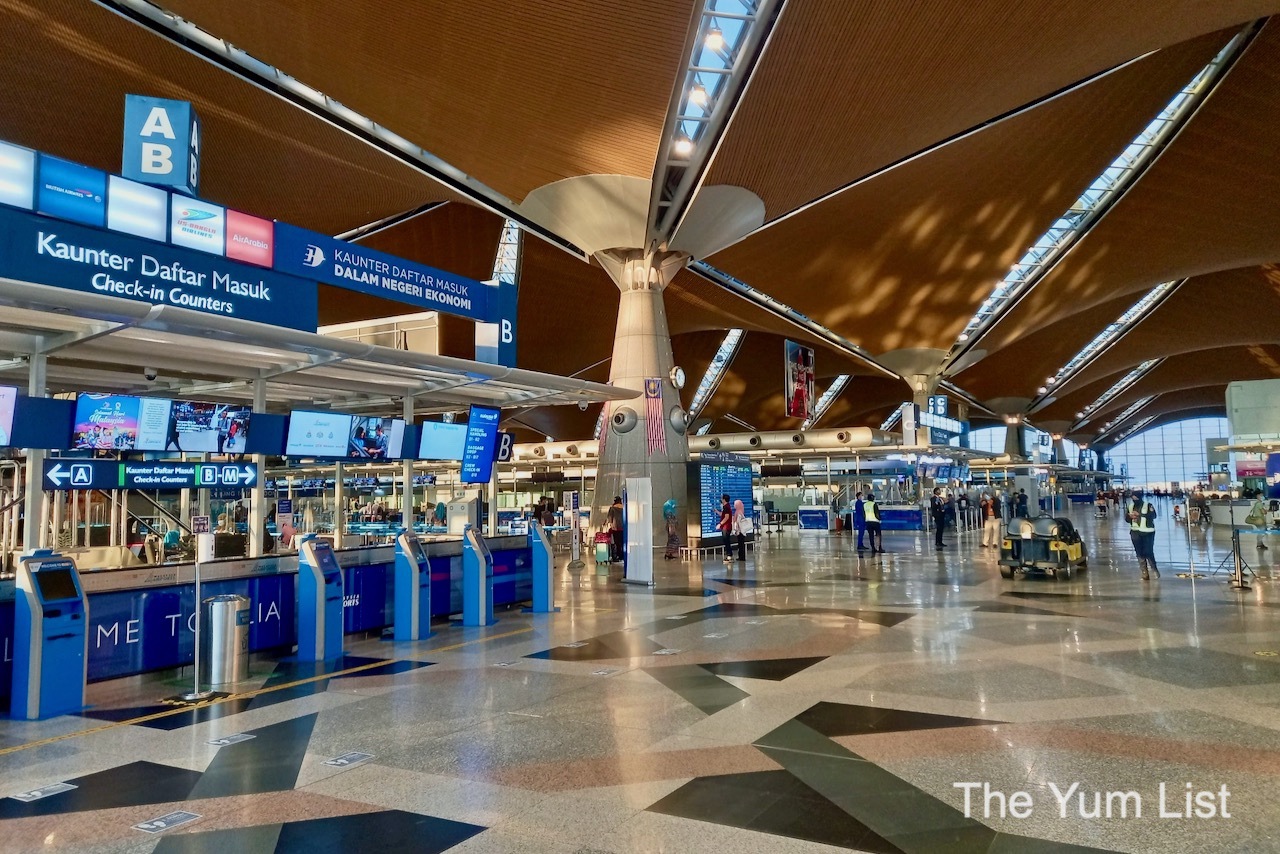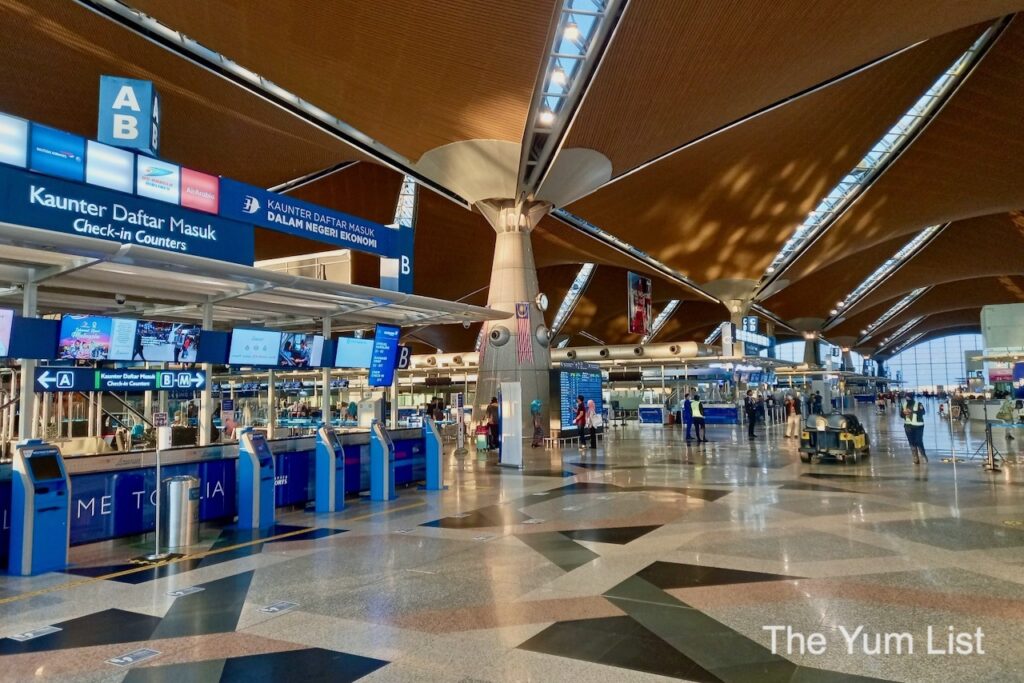 At the Gate – KLIA
Once at the gate, we again had to show our documents. Additionally, one person from every family was required to scan a barcode to fill out an electronic form. Be sure to take a screenshot of the barcode once complete. A member of security told me to scroll down and take a shot of the document itself. However, the security on the other side at Langkawi airport asked to see the barcode. Take photos of both to prevent any problems.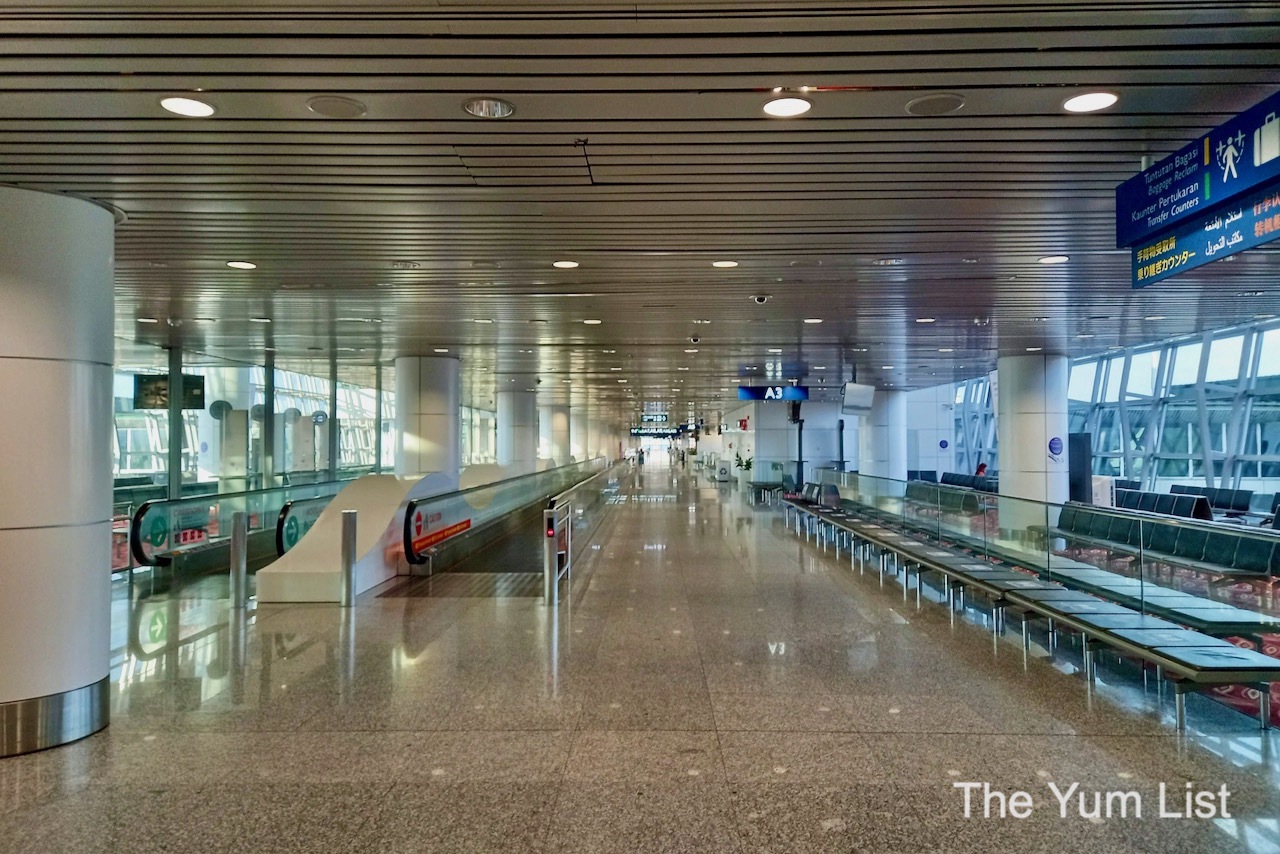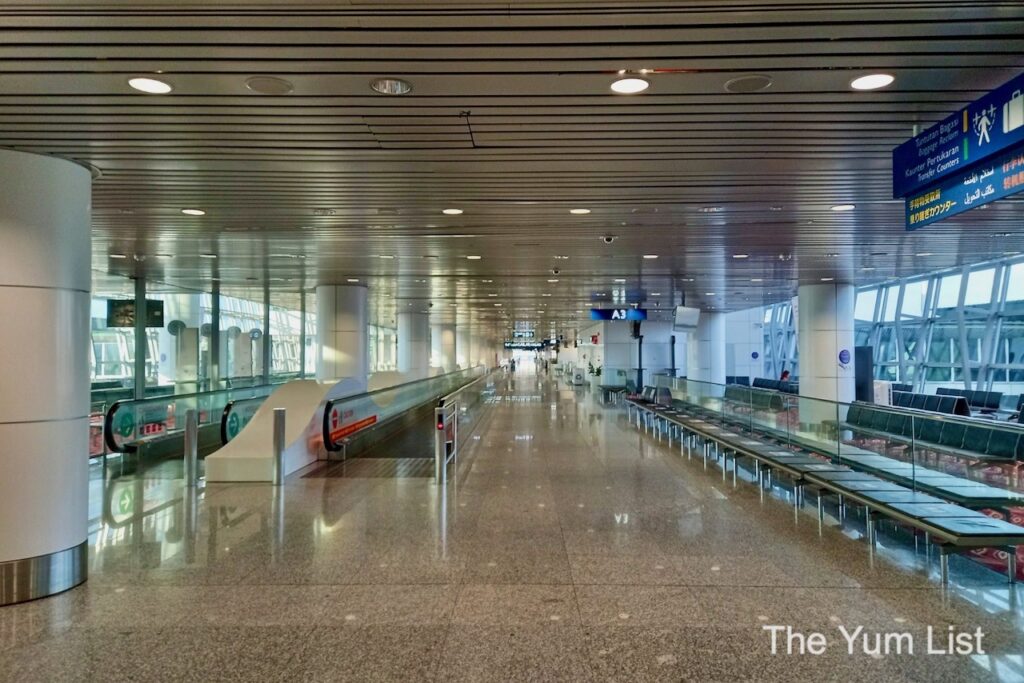 On the Plane
On the flight to Langkawi, most rows had an empty seat. On the return flight, most seats were full. Everyone wore masks.
Arriving at Langkawi Airport
I avoid wasting time by only bringing a carry-on. I did note that as we were exiting the airport, the first bags of other passengers were already on the carousel. As such, I don't suspect checked luggage would take too much longer than only bringing a carry-on here.
As we exited, security asked to see the screenshot of the barcode of the form we'd filled out at the departure gate. And that was it. We were on the other side in minutes.
Grab Services in Langkawi – How Many Passengers Are Allowed?
Grab drivers were already waiting at the airport, and I got one immediately upon booking. He accepted the two of us as passengers, and the driver informed me that they could fill the car with a family.
What Facilities in Hotels Are Open for the Langkawi Travel Bubble?
We arrived only days after the Langkawi travel bubble opened. From what we could gather, most major hotels were open or about to open. Their restaurants, spa, pool and gyms were opened. The only facilities that seemed to remain closed were saunas and steam rooms. Scroll to the end, where I've collected some of the deals I've found on accommodation in Langkawi if you're considering where to stay.
Are Restaurants Open for Dine-in in Langkawi?
Again, we arrived only a couple of days after the island reopened, so things could change by the time you fly. t this time, limited restaurants and shops are open. Some may have possibly closed permanently over the pandemic. At the time of writing, restaurants were required to close at 9 pm.
Some of the most reliable (and beautiful and delicious) restaurants we can recommend, that are open are: The Restaurant at Temple Tree Resort (simply stunning, you must visit), Nam Restaurant at Bon Ton (serene views, excellent menu, Rimba Restaurant and Rooftop Bar (an absolute must at sunset), The Fat Frog (which has just gone fully veg, golf course views) and Gallo Nero (beautiful, fresh Italian cuisine).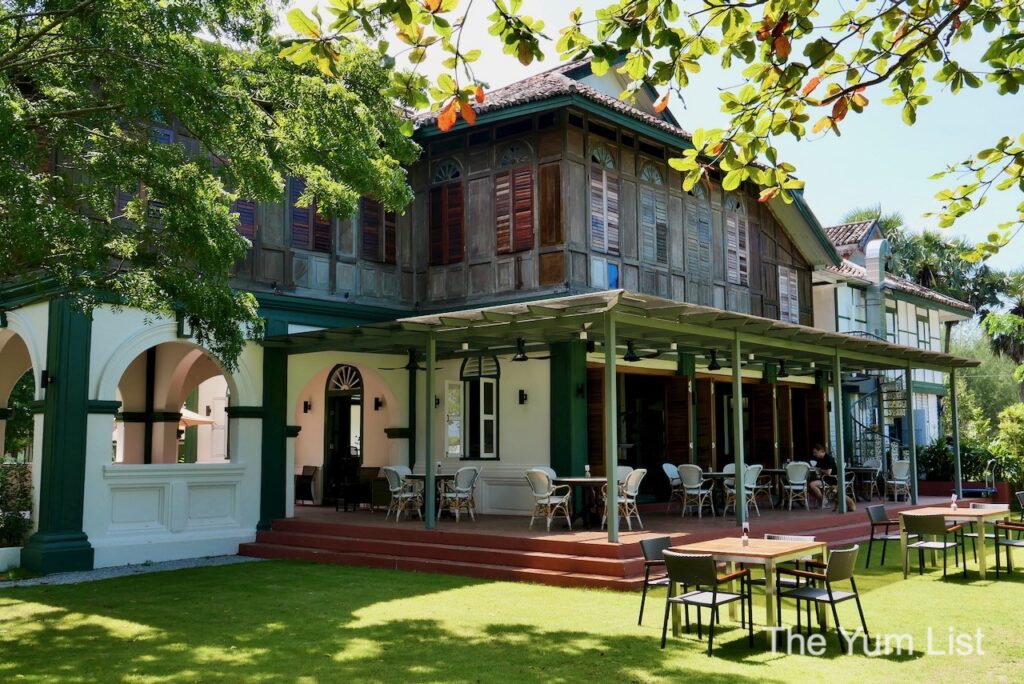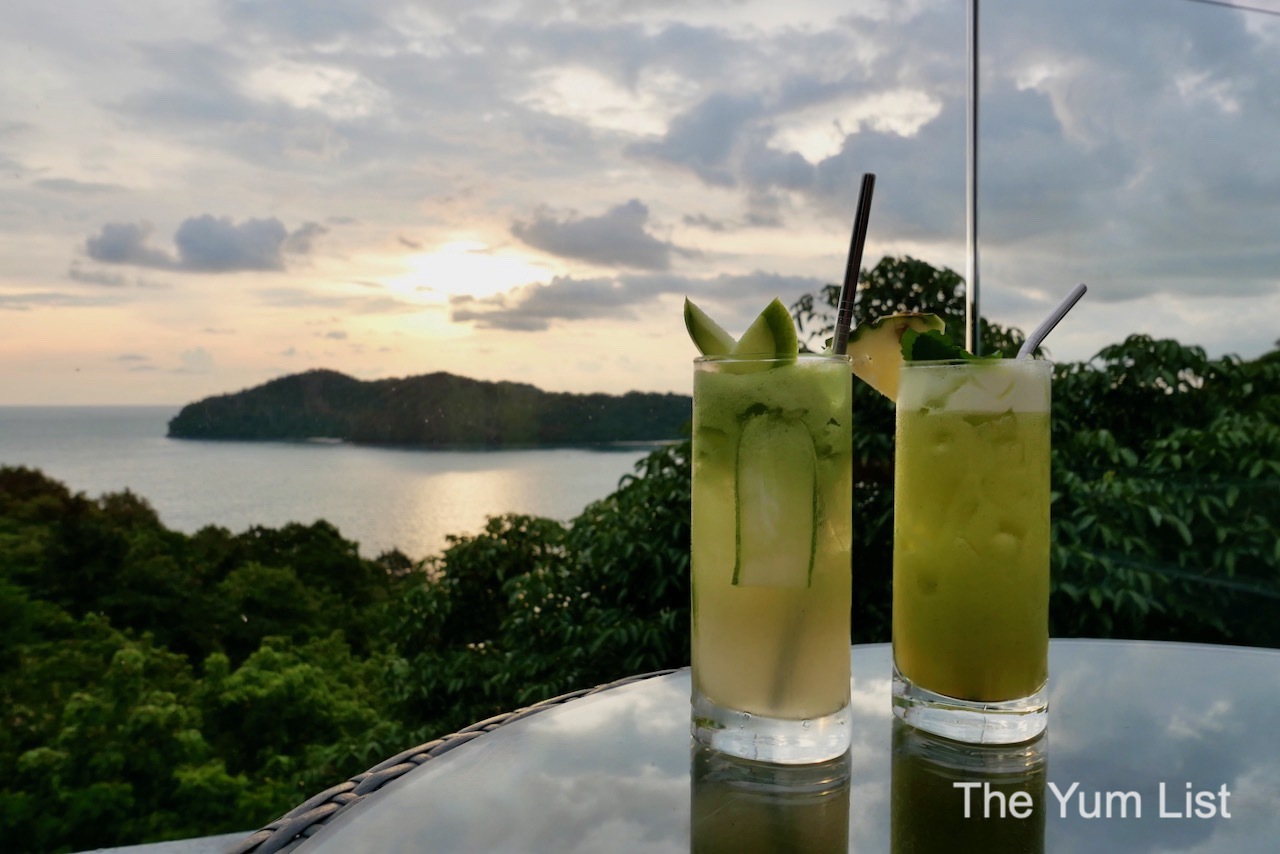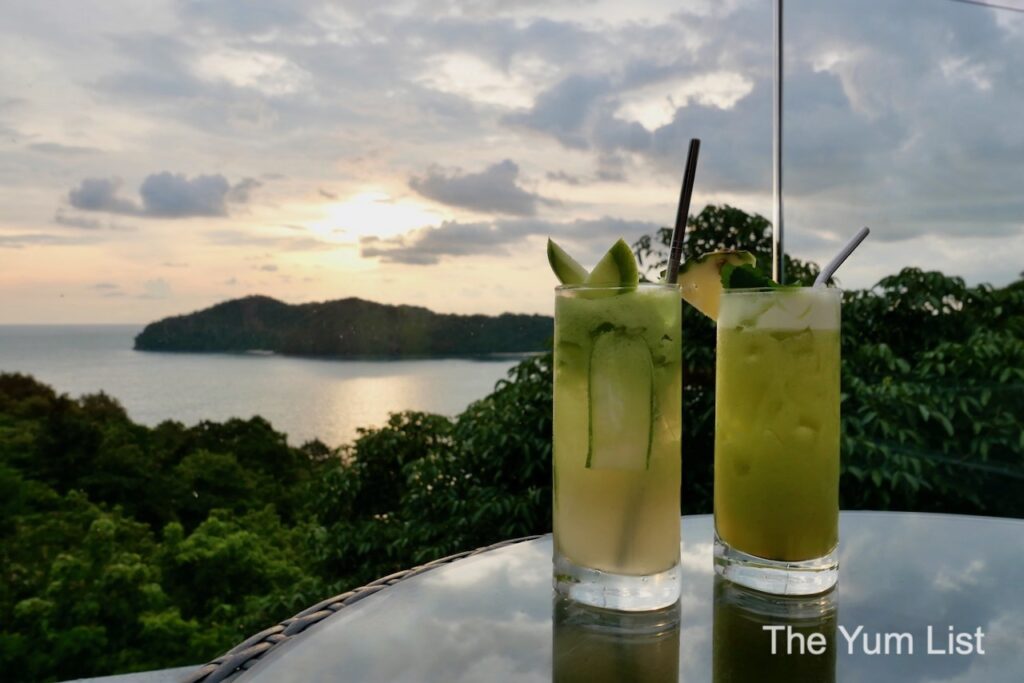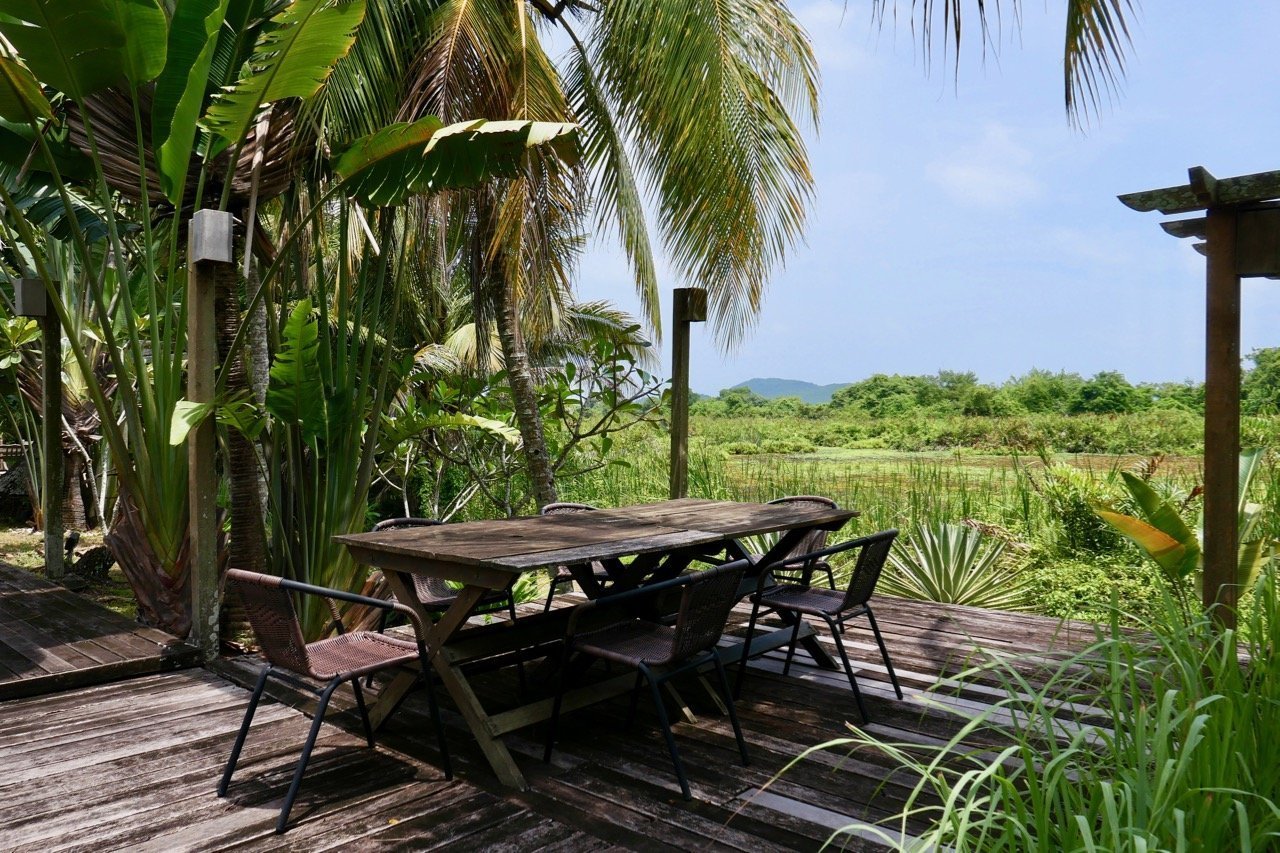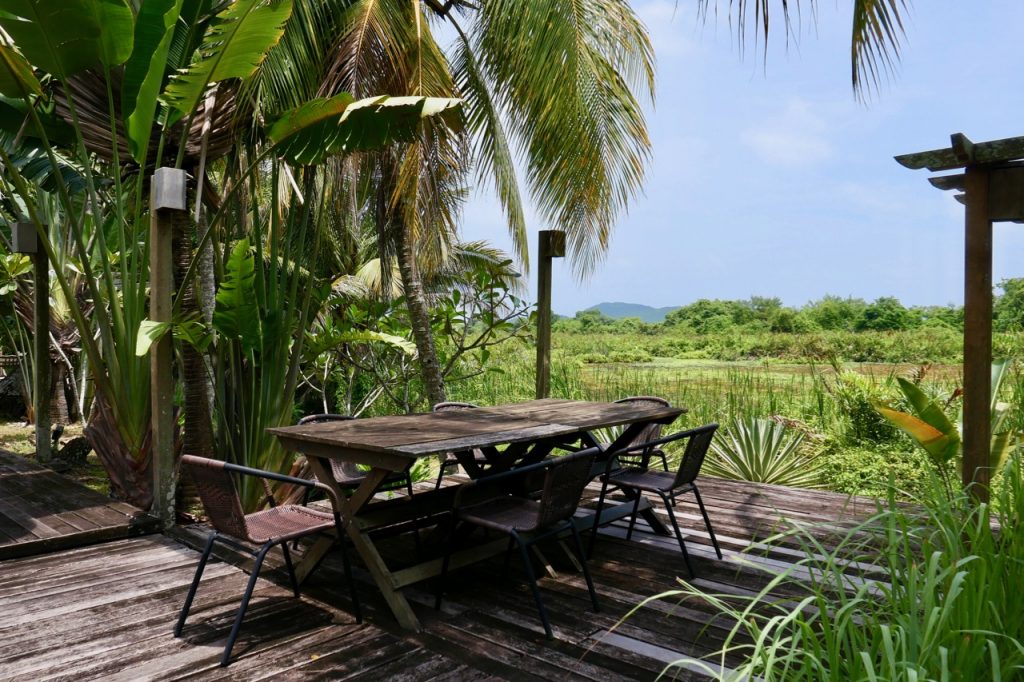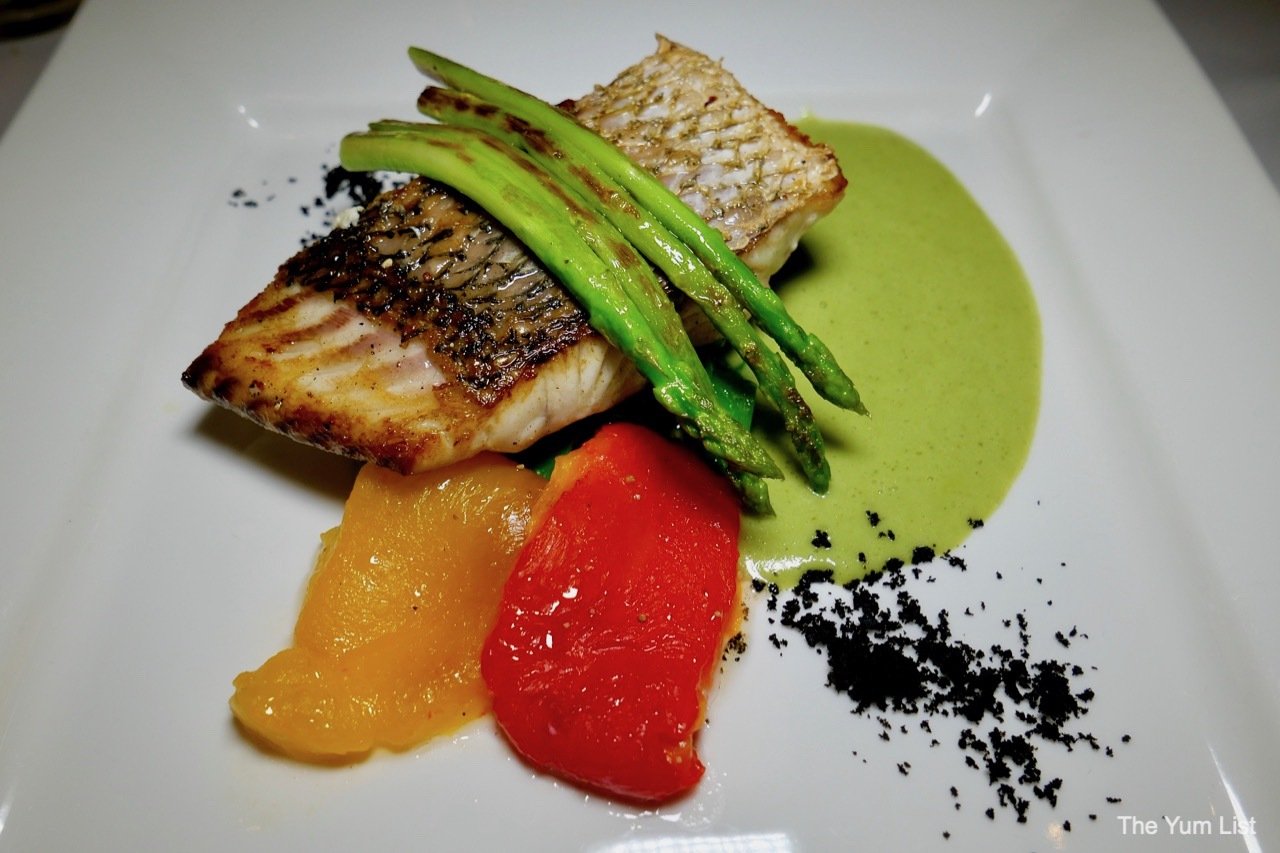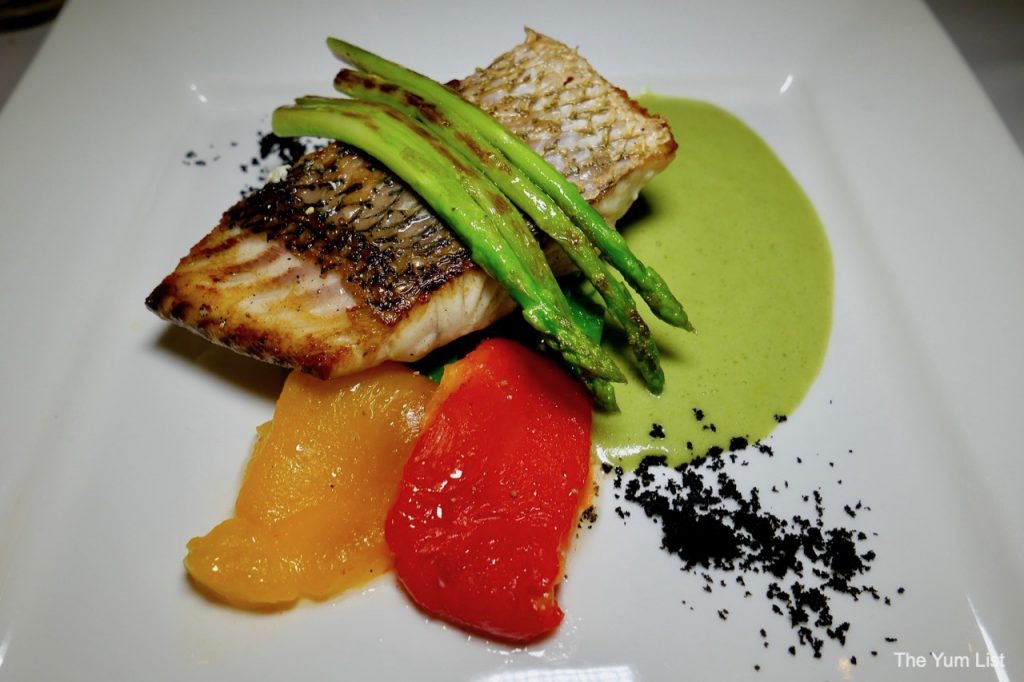 Are Spas Open for the Langkawi Travel Bubble?
Oh yes, they are! Gosh, I think that is reason enough to fly. And, we found a great reopening deal at Ishan Spa while we were there – RM1 RM 1 minute massages! So 30 minutes – RM30 and so on. Set amongst lush rainforest, the spa is really peaceful. It's not a fancy luxury hotel set-up (and neither are the prices), but the space is beautiful, and therapists are good. I had Fifi, and she was just right for me – firm, strong strokes but not painful. Highly recommend!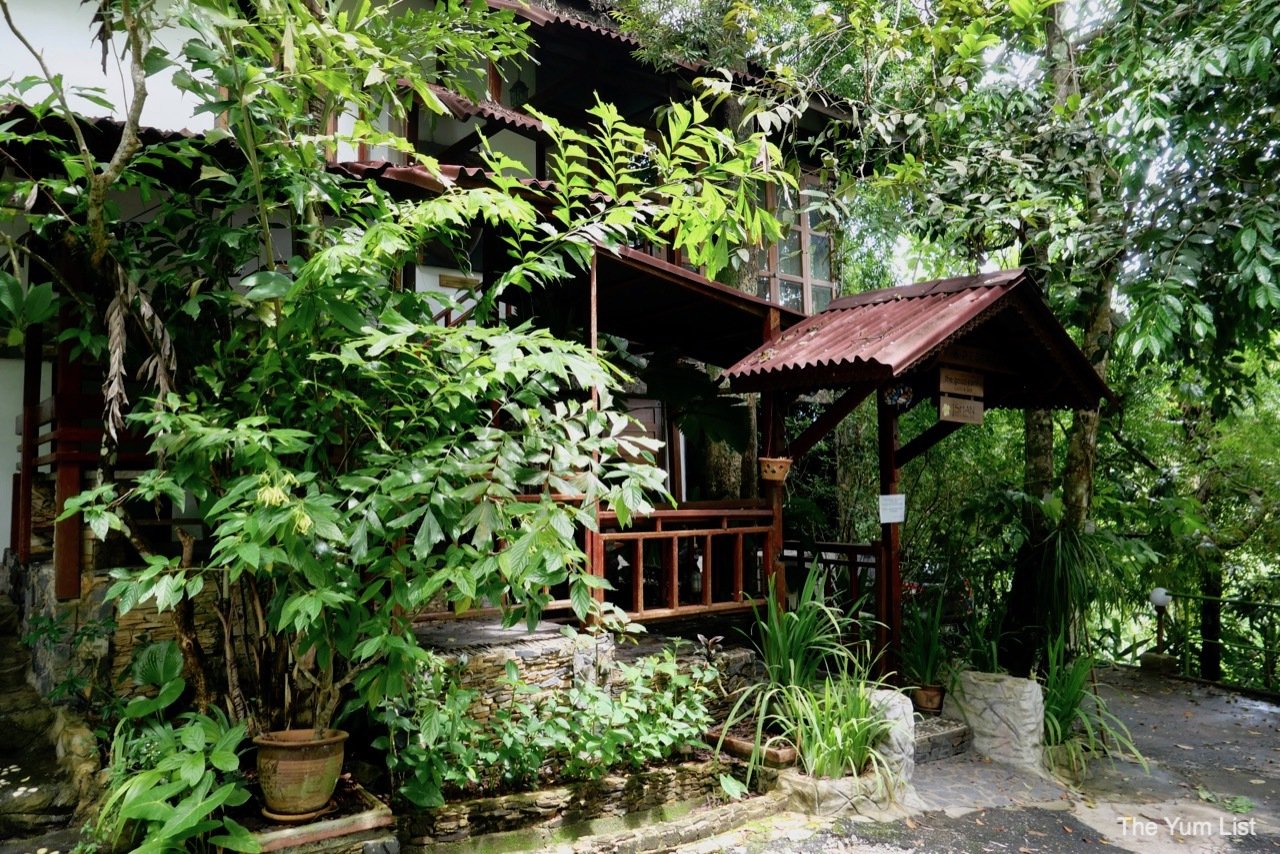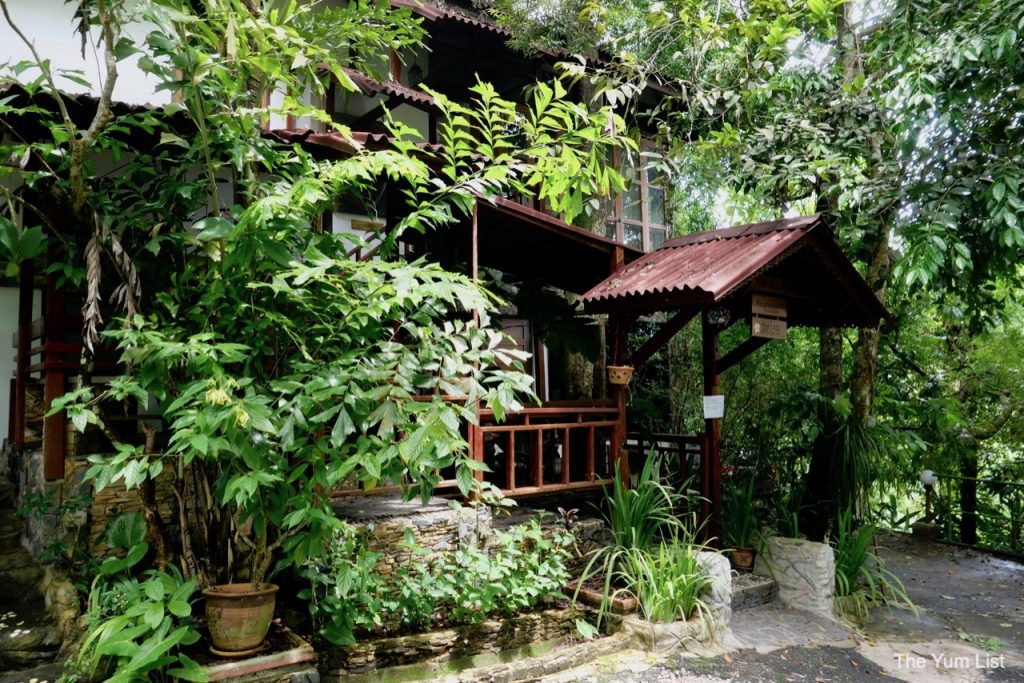 Return Flight from Langkawi to KL
Again, we were advised to allow additional time for Covid-19 procedures at the airport. We didn't notice any extras, though, other than thermal scanners on the way in (which did not add any time to our journey). We went straight to the departure gate and were seated in the lounge less than 10 minutes after stepping out of our Grab. We only showed our identification and boarding pass.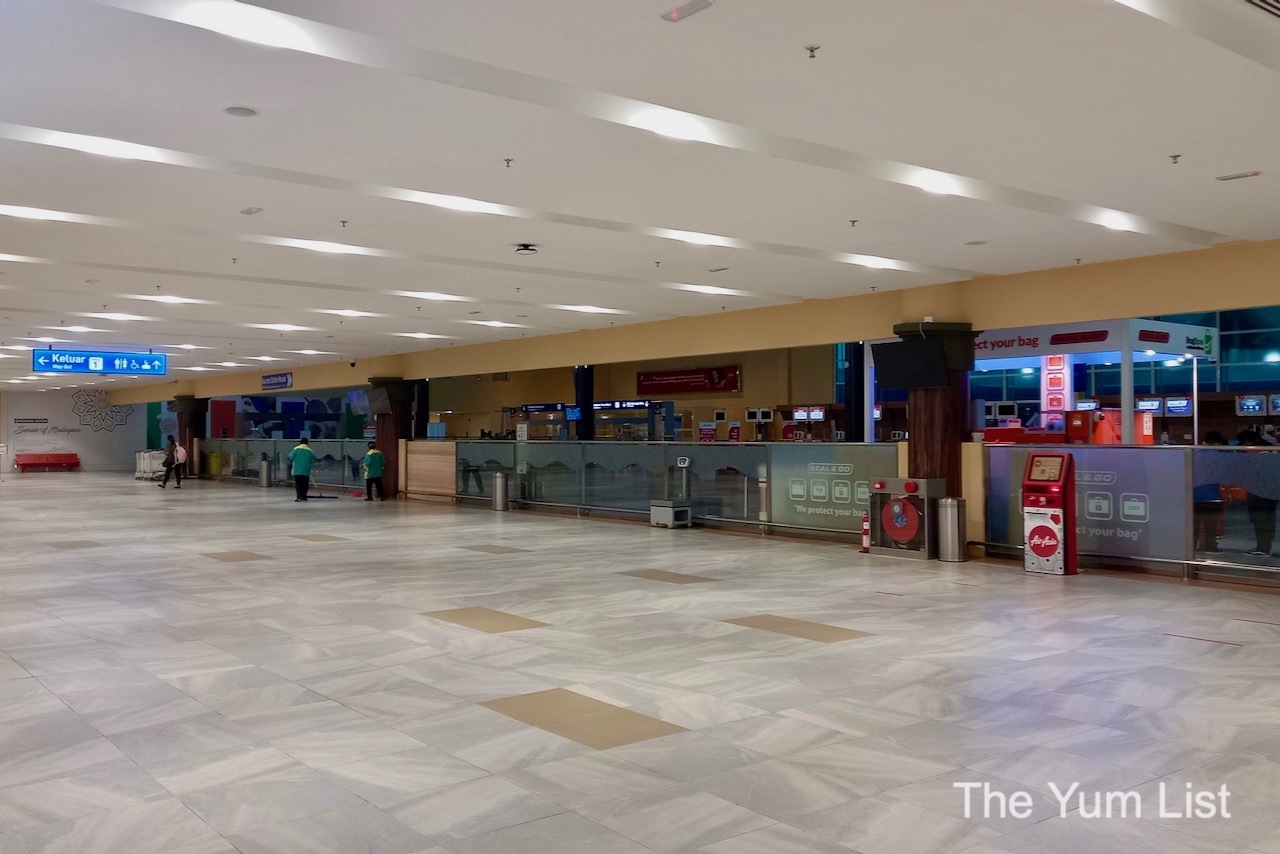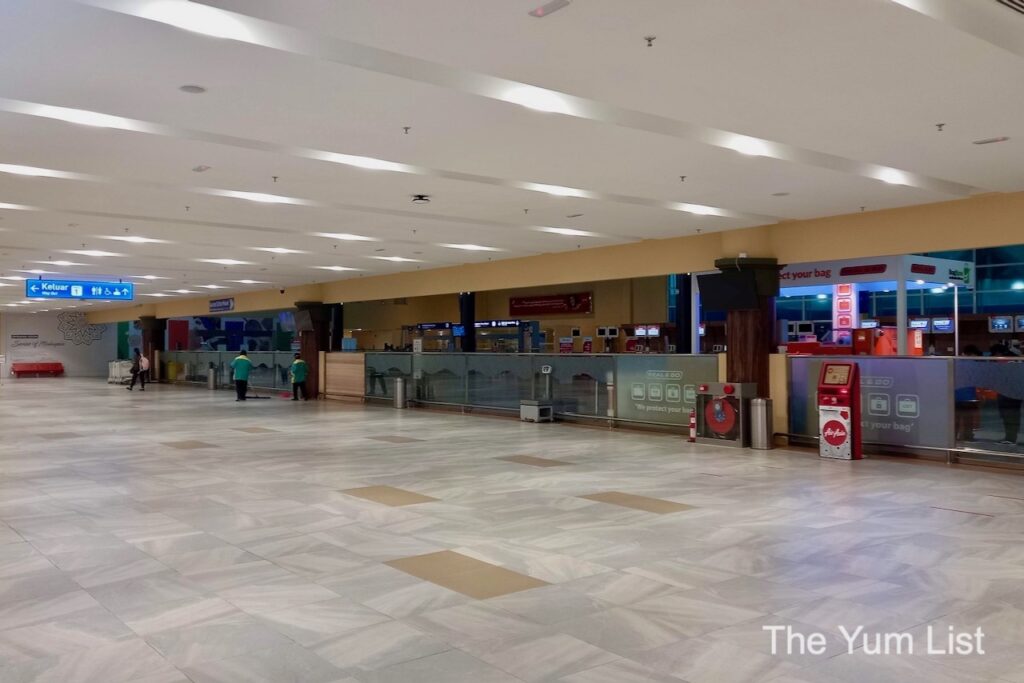 Be Kind
I guess my last piece of advice is to just be kind. The Langkawi residents we talked to have had it hard with no tourists and no regular income. More than one person told me they cried when they saw the first tourist planes land once again.
Places have been closed for a long time. Maintenance issues might not have been detected without regular use. Staff have left, and it takes time to rehire and retrain. The few staff that have been able to stay on at many places are working increased hours for less pay. People have suffered, and everyone is really just doing the best they can. A little patience, empathy and kindness really do go a long way.
Finally, as promised, below are a few deals on accommodation in Langkawi.
Langkawi Travel Bubble – Where to Stay?
If you want complete isolation and a dreamy spot you'll never want to leave, check out The Datai. Large resorts such as The Westin Langkawi and St Regis have expansive grounds and facilities and are close to Kuah town. Pantai Cenang (the main commercial strip) was covered with rubbish when we were there. However, some lovely resorts nearby have their own beautiful private grounds but are still close to the shops, restaurants, and bars. Temple Tree Resort, Pelangi Resort and Ambong Pool Villas are all a short drive from the airport and close to facilities – all worth checking out.
Langkawi Travel Bubble Hotel Deals
3D/2N Escape to Luxury *Min two nights for the deal.
Inclusions
3D/2N stay at a 1-bedroom private pool villa with a sea view for 2 adults
Daily breakfast for 2
One set dinner for 2
Return airport transfer for 2
20% off spa
Complimentary WiFi
Price Per Room
From RM2,680 nett (16 Sept – 31 Oct 2021)
From RM3,200 nett (1 Nov – 19 Dec 2021)
Booking dates
September 16 until further notice
Stay dates
September 16 – March 31 2022
Facilities Open
Private 12m swimming pool in each villa
Rimba Restaurant
Rimba Sky rooftop bar
Ishan Spa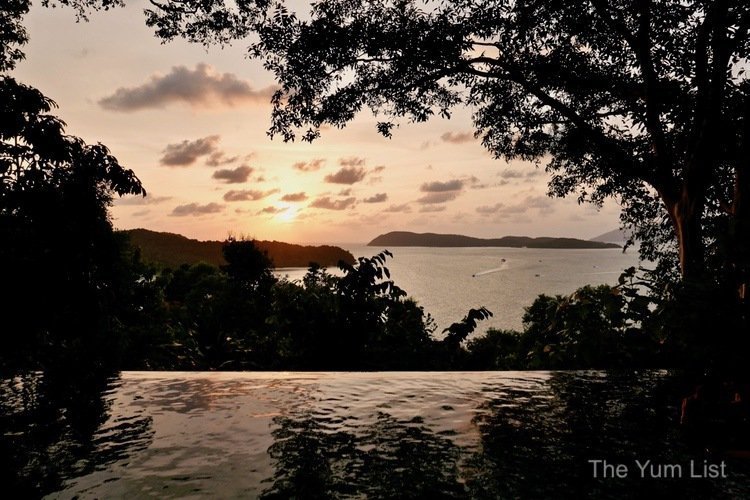 3D/2N Nature Escape *Min 2 nights for the deal
Inclusions
3D/2N stay at a Studio / Suite / 2-bedroom cottage for 2 adults
Daily breakfast for 2
One set dinner for 2
Return airport transfer for 2
20% off spa
Complimentary WiFi
Price Per Room
Studio from RM1,080 nett
Suite from RM1,680 nett
2-bedroom cottage from RM2,180 nett
Booking Dates
September 16 until further notice
Stay Dates
September 16 – March 31 2022
Facilities Open
Swimming Pool
Rimba restaurant
Rimba Sky rooftop bar
Ishan Spa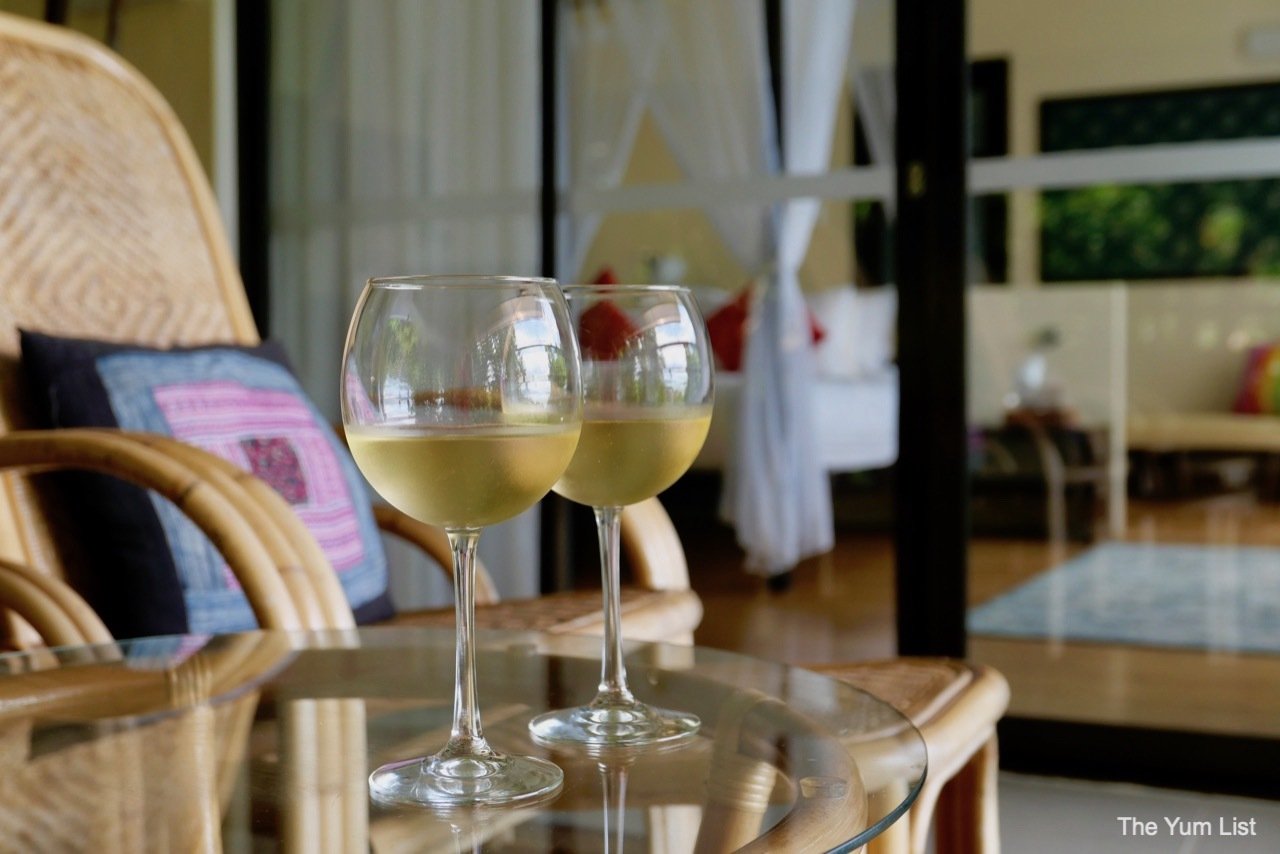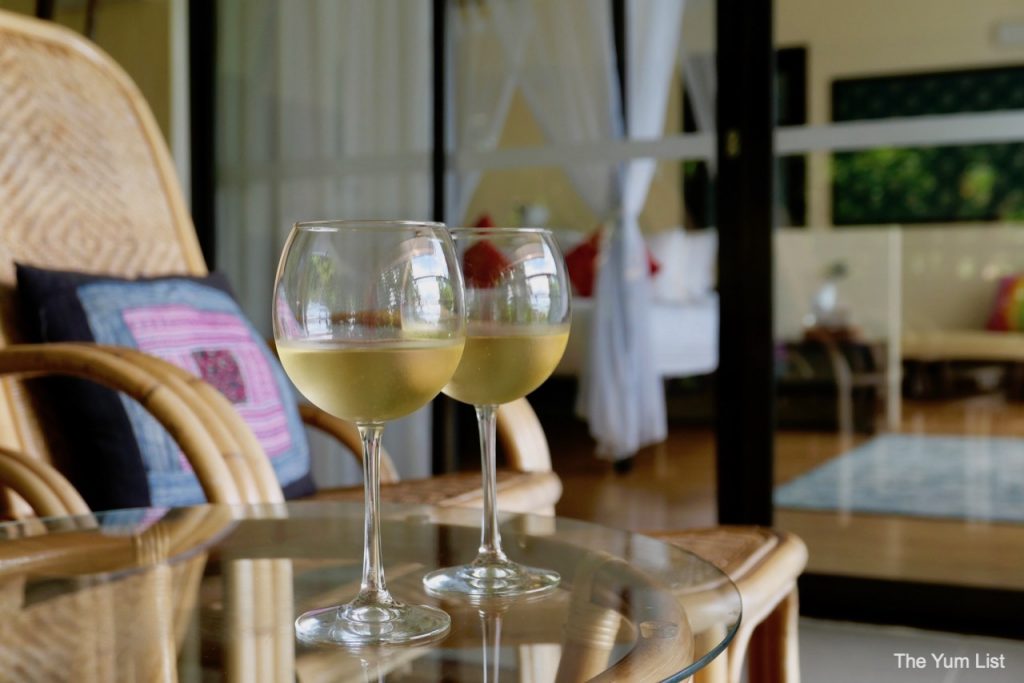 Temple Tree Resort
Gateway Flash Deal
Email to [email protected] and mention 'GFDTT'
Inclusions
Welcome drink
Breakfast
High-speed Wifi
Online Streaming Service (MiBox)
Price Per Room
From RM324
Booking Dates
Now – 31st Oct 2021
Stay Dates
Now – 30th Nov 2021
Facilities Open
Swimming pool
The Restaurant
Gardens
Airport transfer (surcharge)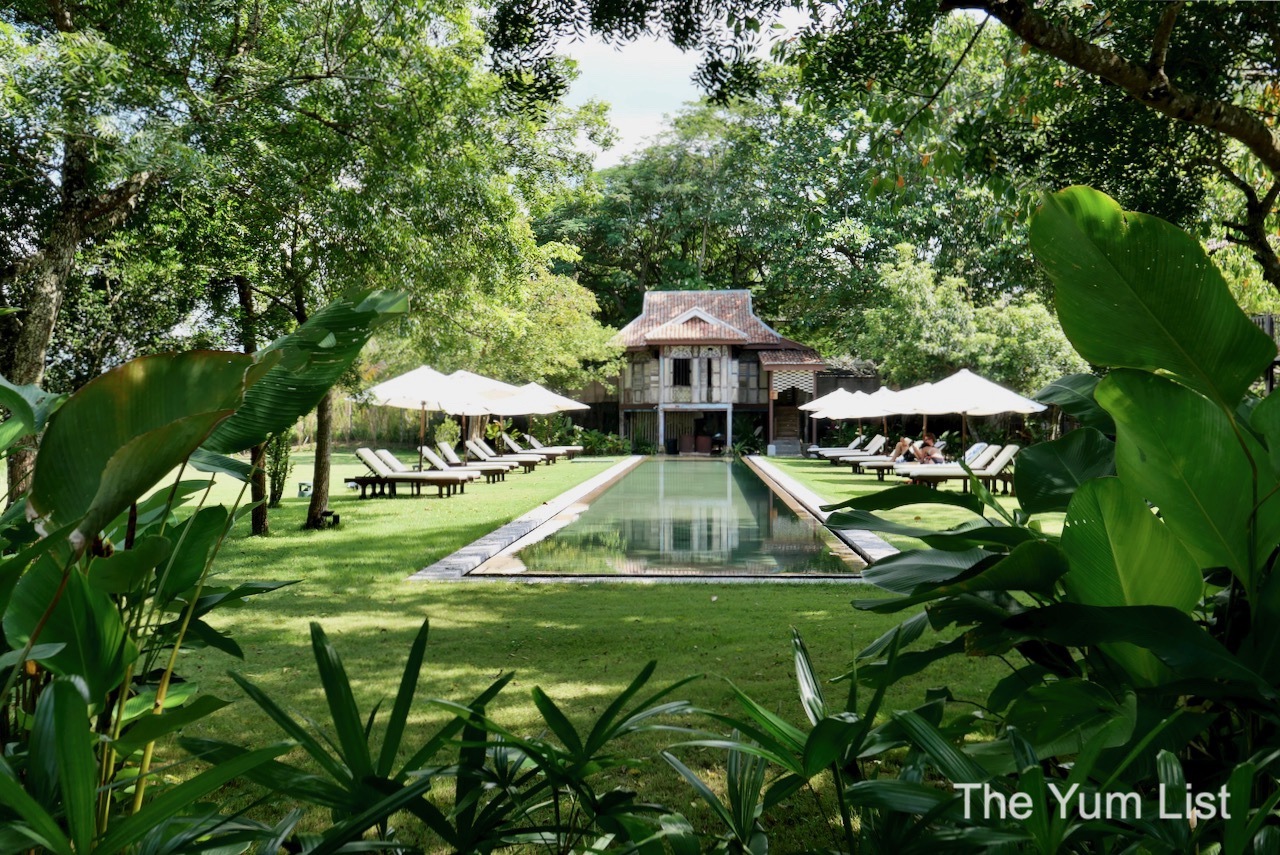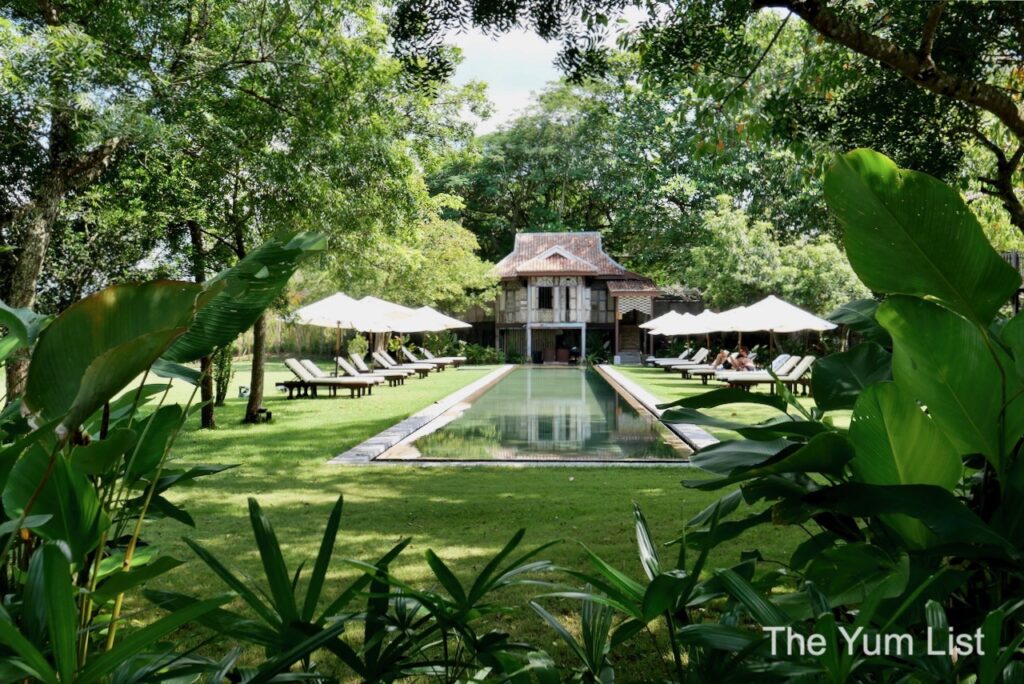 Inclusions
Three nights stay in a room overlooking the rainforest
Daily individually cooked breakfast for two at L'Orangerie
Specially curated one-time 4-course dinner with a glass paired wine for two
Pricer Per Room
From RM 1000
Booking/ Stay Dates
From now until December 23, 2021
Facilities Open
Athletic Club
Swimming Pools
Gourmand Deli and L'Orangerie
Pantai Grill
The St. Regis Bar
Iridium Spa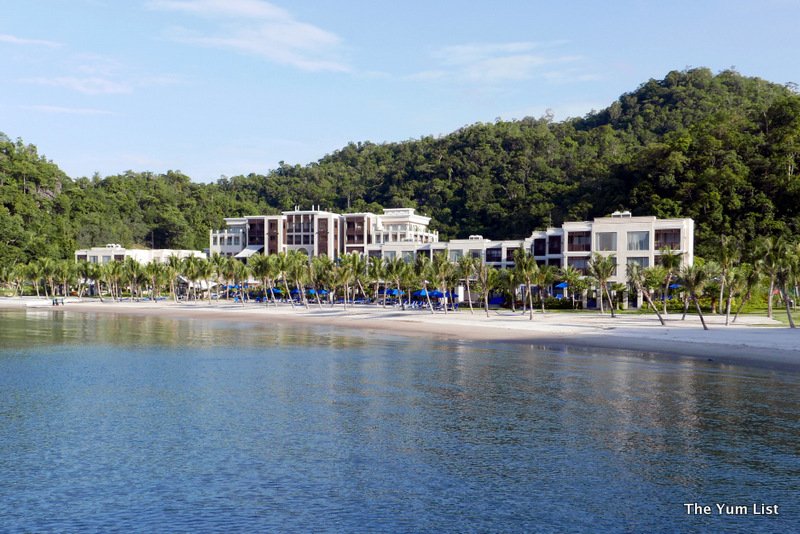 Inclusions
Two nights stay with scrumptious daily breakfast for 2 adults and 2 children.
20% F&B discount
Children welcome amenity
Westin Family Travel Journal
Complimentary access to Kids Club
Local activity guide
Late check-out subject to availability and connecting rooms for booking of 2 rooms (subject to availability)
Price Per Room
From RM 500
Booking/Stay Dates
From now until December 22, 2021
Facilities Open
Westin WORKOUT
Swimming pools
Kids Club
Heavenly Spa
Seasonal Tastes
Tide
Splash
Breeze Lounge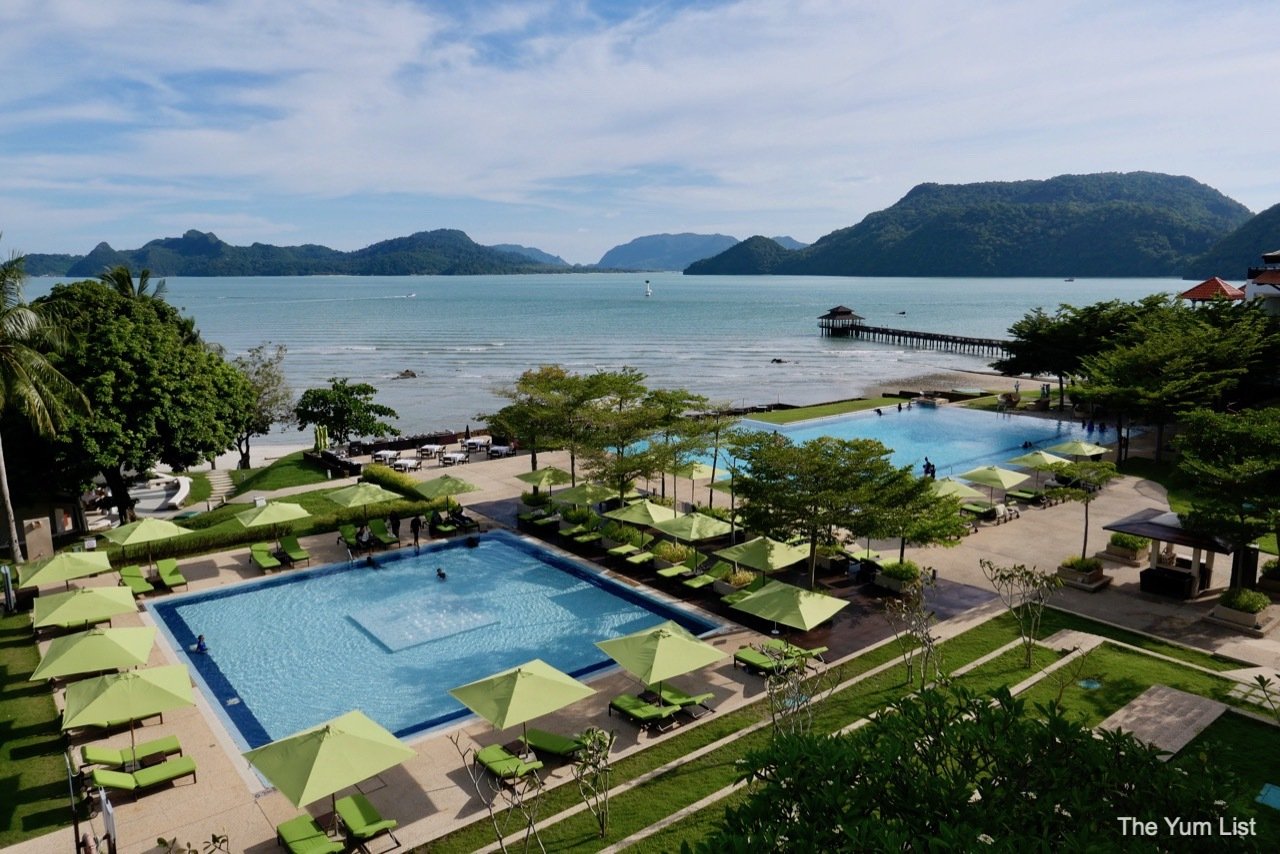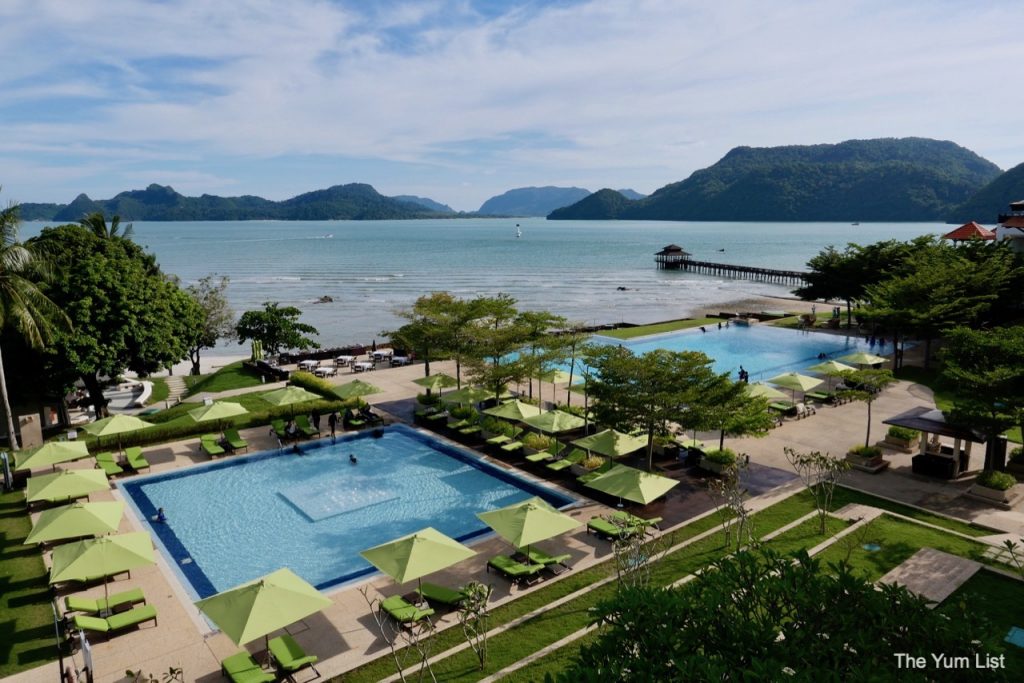 Inclusions
Complimentary upgrade to next category (subject to availability at the time of arrival)
Discount of 15% on food and beverage and spa
Daily signature breakfast for two adults and two children below 12 years old
Complimentary:
§ Selected nature walks led by resident naturalists (subject to availability)
§ Stay for children (below 12 years old, maximum of two per room)
§ Meals for children up to 4 years old, when dining with parents
Price Per Room
Rates from MYR 1,190* per night for a Canopy Deluxe room
Booking Dates
Up to December 22 2021
Stay Dates
Up to December 23 2021
Facilities Open
The Gulai House (dinner)
The Dining Room (breakfast, lunch)
The Pavilion (dinner)
The Beach Club (breakfast, lunch, dinner)
The Beach Bar
The Lobby Lounge
Main pool
Family pool + toddler pool
The Spa
The Health Club
The Nature Centre
The Lab
The Els Club Teluk Datai Golf Course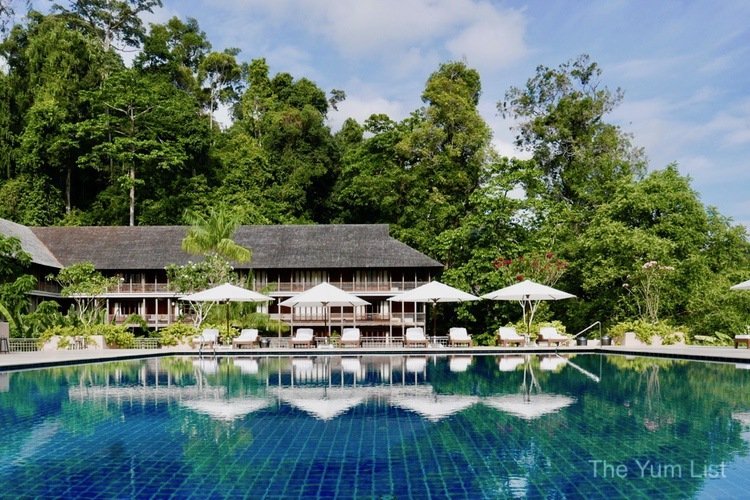 I hope these tips have been helpful in assisting you plan your trip to the Langkawi Travel Bubble. If you have been already and have more to add, kindly share your wisdom in the comment box below.
Find more gourmet recommendations for travel to Langkawi here and stay up-to-date with the latest gourmet and travel recommendations here and here.