Premium Wagyu Beef Pho 
Words: Monica Tindall Photos: Rich Callahan
Our friendly, local pho restaurant, Super Saigon, has introduced two new promotions – premium wagyu beef pho and super sinful Lotus Biscoff coffees. Known for their cheerful setting and slurpable bowls of Vietnamese beef noodle soup, we didn't really need another reason to visit. But, it presents itself, and here we are.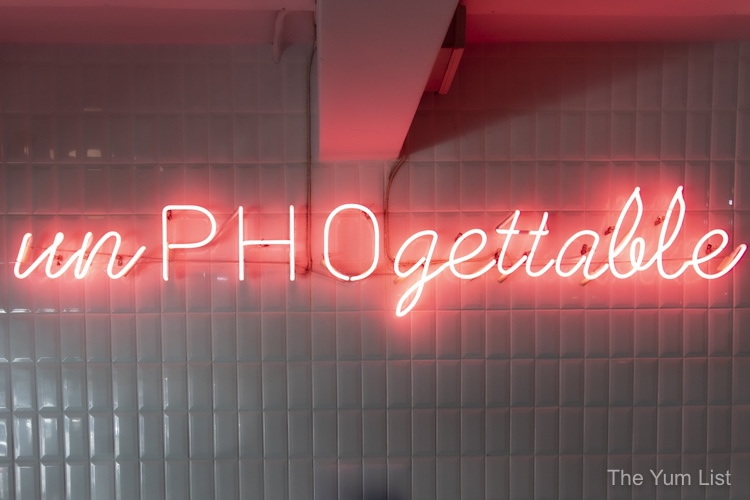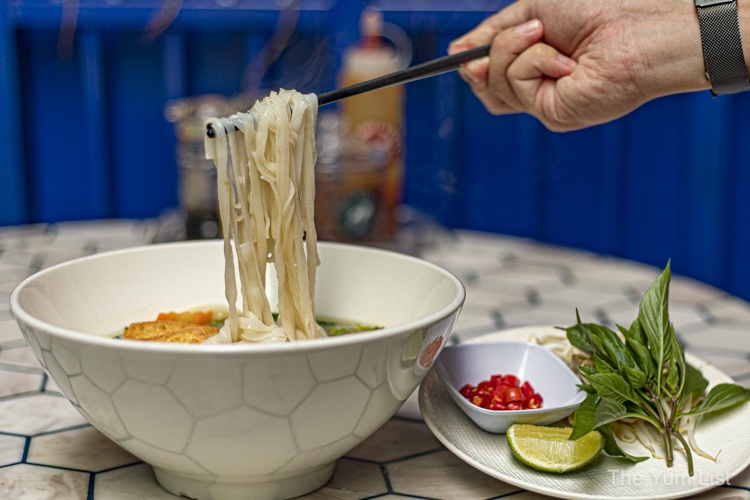 Premium Wagyu Beef Pho 
Super Saigon already has several versions of pho, including chicken and meat-free options. However, the newly introduced Premium Wagyu Beef Pho is sure to grab the attention of meat lovers. Usually priced at RM 48, you can enjoy the introductory price of only RM38. As the name suggests, the highlight is luscious slices of wagyu beef (120g). The meat is served apart, ready for you to add to the hot soup. I recommend cooking it just enough for the fat to melt but not too much to lose its pink hue. (Love your wagyu? Add it on to any of the pho dishes for an extra RM28.) The traditional stock is topped with beansprouts, basil, chilli and lime – this is the best part for me. I love the crunch and freshness they add.
With all of that meatiness on the menu, Super Saigon might not sound vegan friendly. However, do note the connection with the sister restaurant La Juiceria Superfoods. The team here always have healthy choices on hand. As such, it's no surprise that they provide a Vegetarian Pho (RM16.90, 522 kcal). The protein here comes from tofu, and the broth is bulked up with carrot slices, baby corn, snow, peas, choy sum and onion. Just as in the original, it's accompanied by bean sprouts, basil, chilli and lime.
* Tuesday Special: Mention PHO-bulous Tuesday and 50% off your second bowl of pho!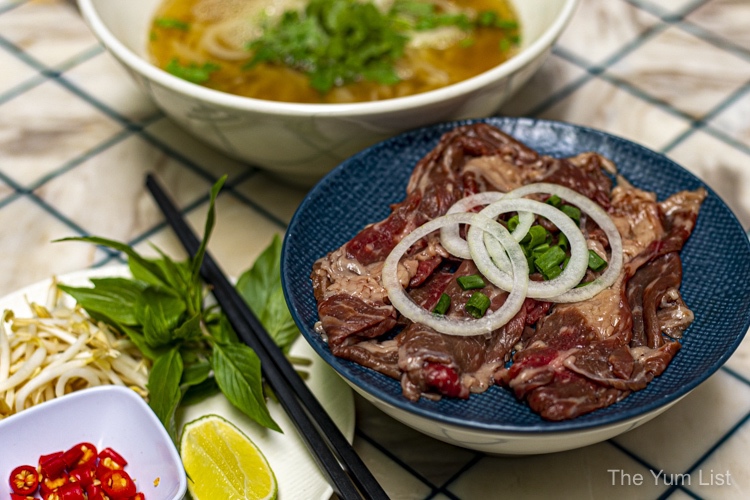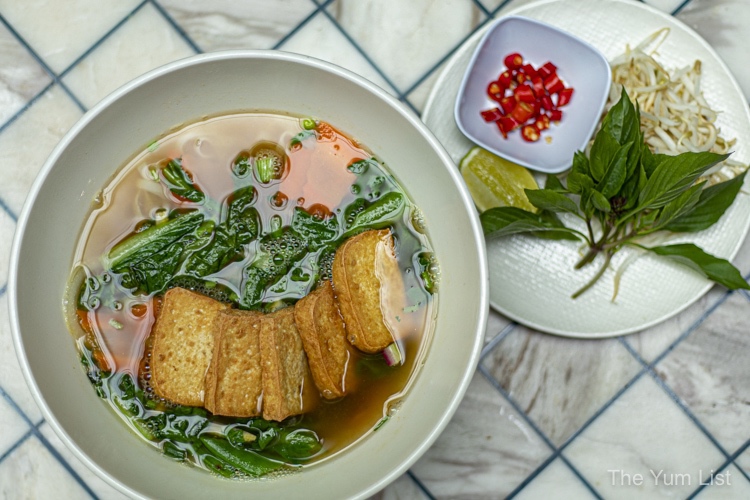 Premium Trio Summer Rolls
My taste buds lean towards fresh, wholesome ingredients, so the Premium Trio Summer Rolls (only RM24.90 until the end of September, 604 kcal) are definitely on my order. These fresh rolls come in three combinations – tiger prawns and veggies, veggies and avocado, and avocado and chicken. Peanut sauce and pickled veggies are superb companions.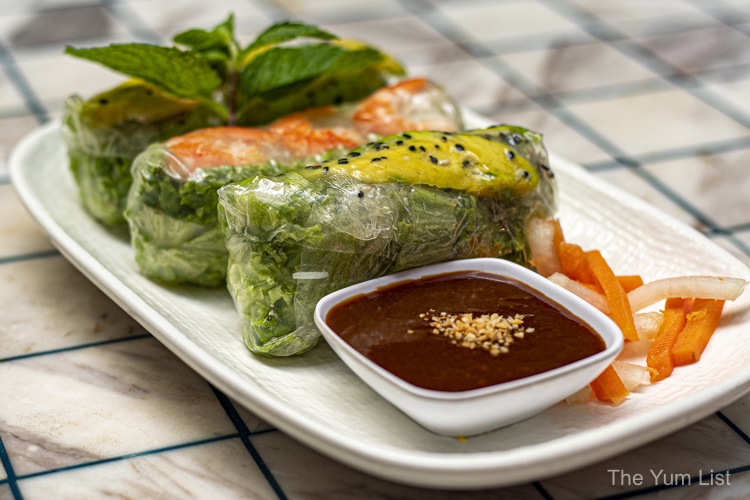 Bahn Mi
Healthy preferences acknowledged I do admit to a bit of a carb addiction. When presented with crusty, fluffy baguettes, who can resist? As such, Aromatic Fried Lemongrass Chicken Bahn Mi (RM13.50, 443 kcal) is a must. The Vietnamese baguette is crammed with chicken, chicken liver pate, pickled carrot, cucumber, spring onions, coriander, red chilli and egg mayonnaise. Open wide and get all of that in a single mouthful – delicious.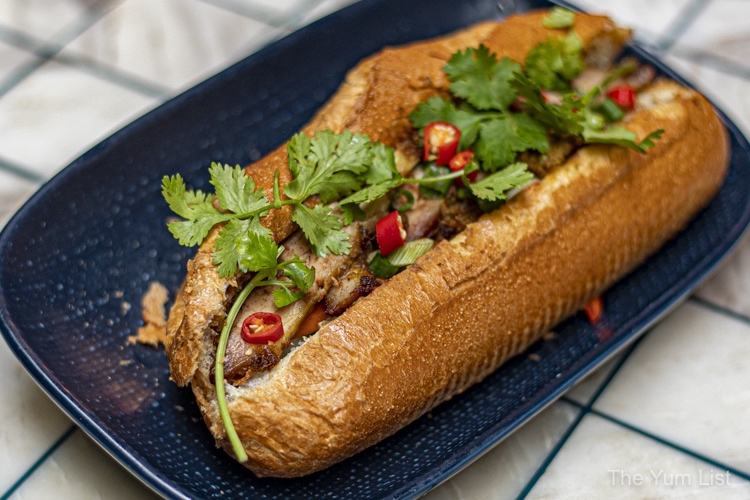 Bun Cha
Another tasty selection is Super Saigon's range of Bun Cha. We're big fans of that Aromatic Fried Lemongrass Chicken (RM19.90, 780 kcal) so repeat the flavours in this recipe. It's served on vermicelli with crispy spring rolls, mixed salad leaves, beansprouts, mint leaves, shredded cucumber, pickled veggies, crushed peanuts and spring onion oil. The bun cha sauce has a fantastic tang to it and can be added to your preference.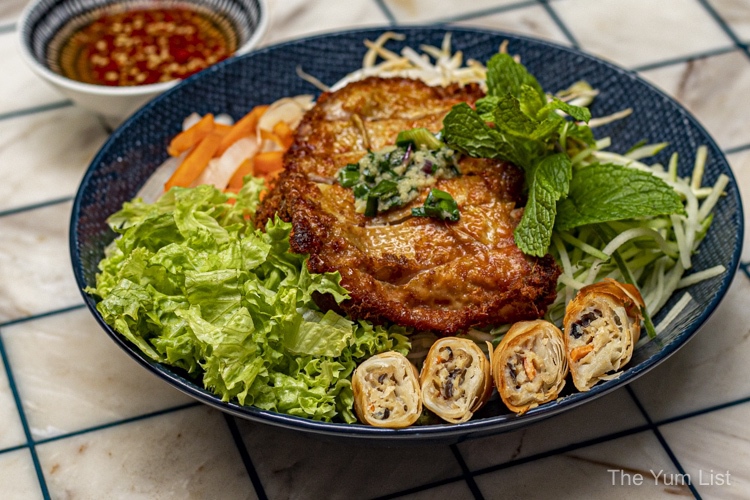 Drinks
Lastly, Lotus Biscoff Iced Coffee (current promo RM 12.90, 277 kcal) guarantees to conclude the meal on a sweet and caffeinated note. This sweet, creamy Vietnamese coffee has hints of cinnamon, ginger and caramel notes. Key ingredients of lotus Biscoff crumble, Vietnamese coffee, evaporated creamer, Lotus Biscoff caramelised biscuit, and Lotus Biscoff smooth spread turn this beverage into a drink and dessert all in one.
I pass the sugar rush over to Rich, who happily assists, and finish with my meal on a fresh, clean note with a Whole Coconut (RM10.90, 45 kcal). Highly recommended.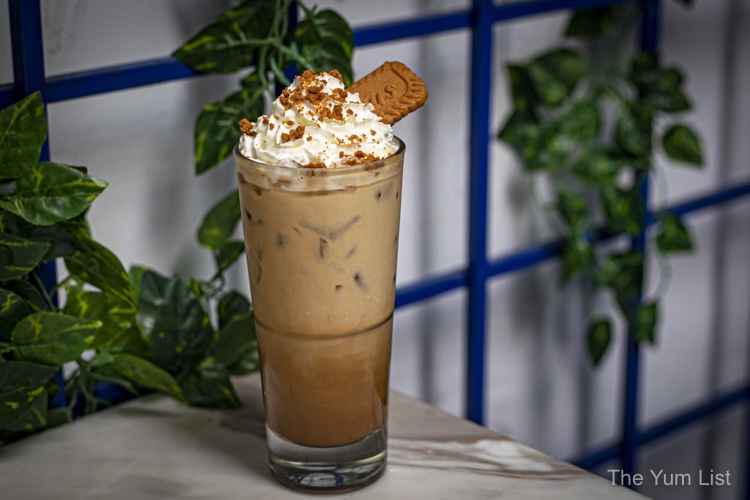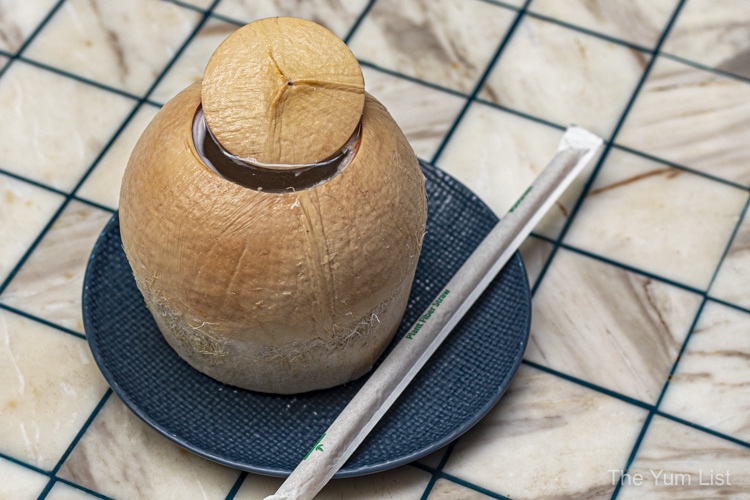 Reasons to visit Super Saigon Ampang: new premium wagyu beef pho, veggie options, a Lotus Biscoff iced coffee for the sweet tooth in the family.
Super Saigon Ampang
34 Persiaran Ampang, Desa Pahlawan
55000 Kuala Lumpur, Malaysia
+603-42653853
order.supersaigon.com.my/en_MY
Super Saigon Ampang Opening Hours
Daily 11 am – 9 pm (always check directly with the restaurant for changing SOPs)
Find more places to eat in Ampang here and stay up-to-date with the latest gourmet and travel recommendations for the country here and here.