Blonde Studio by Maryam
Monica Tindall
Wanting a fresh look for year-end festivities, I visit Maryam Nakhaee in her newly opened hair salon, Blonde Studio.
Located in Kiaraville condo, the short walk from the guardhouse to the salon is lined with trees. It's a breath of fresh air just getting here. The small collection of businesses on the ground level of the condo are tucked away from public sight. I appreciate the private, quiet setting. A simple palette of black and yellow dotted with floral arrangements makes for a cheery salon. The air purifier does not go unnoticed, either filtering the air for the benefit of the team and clients.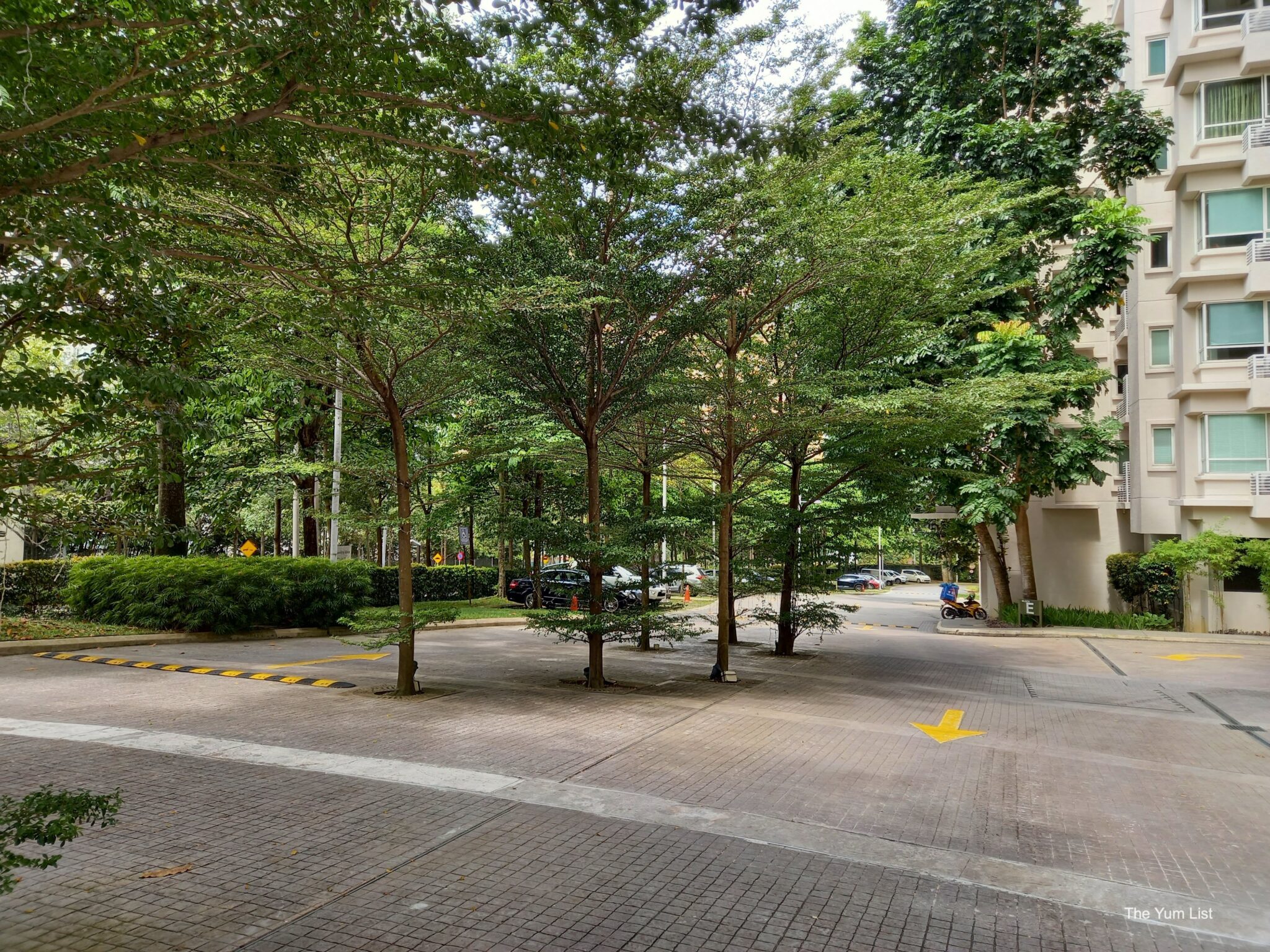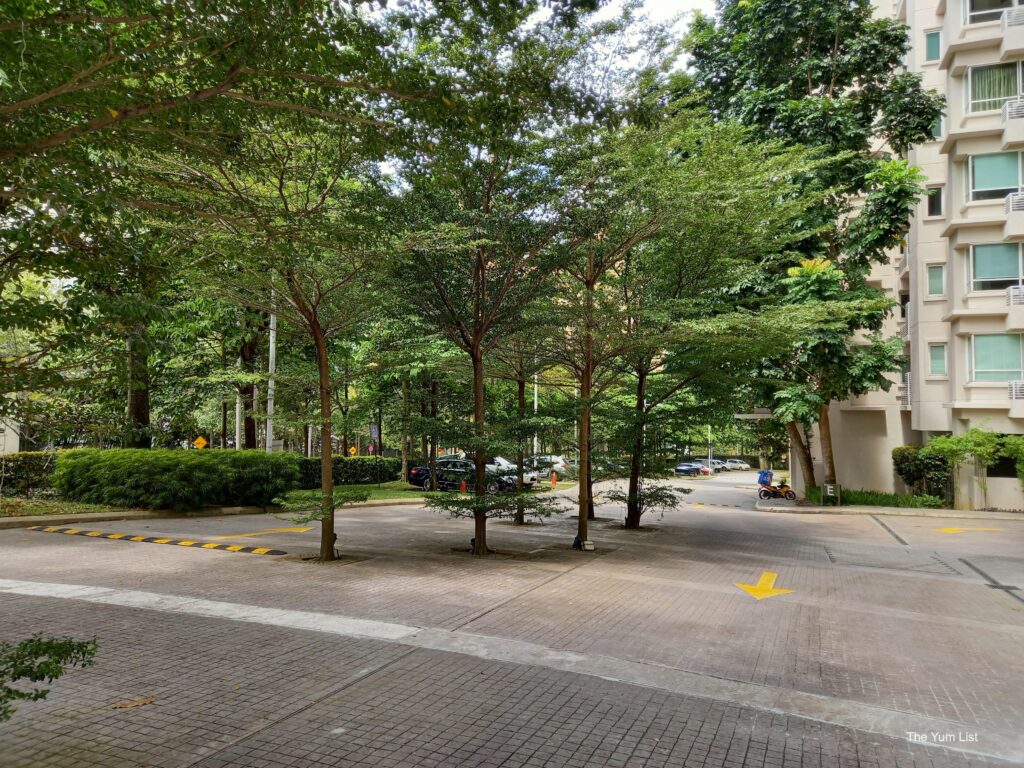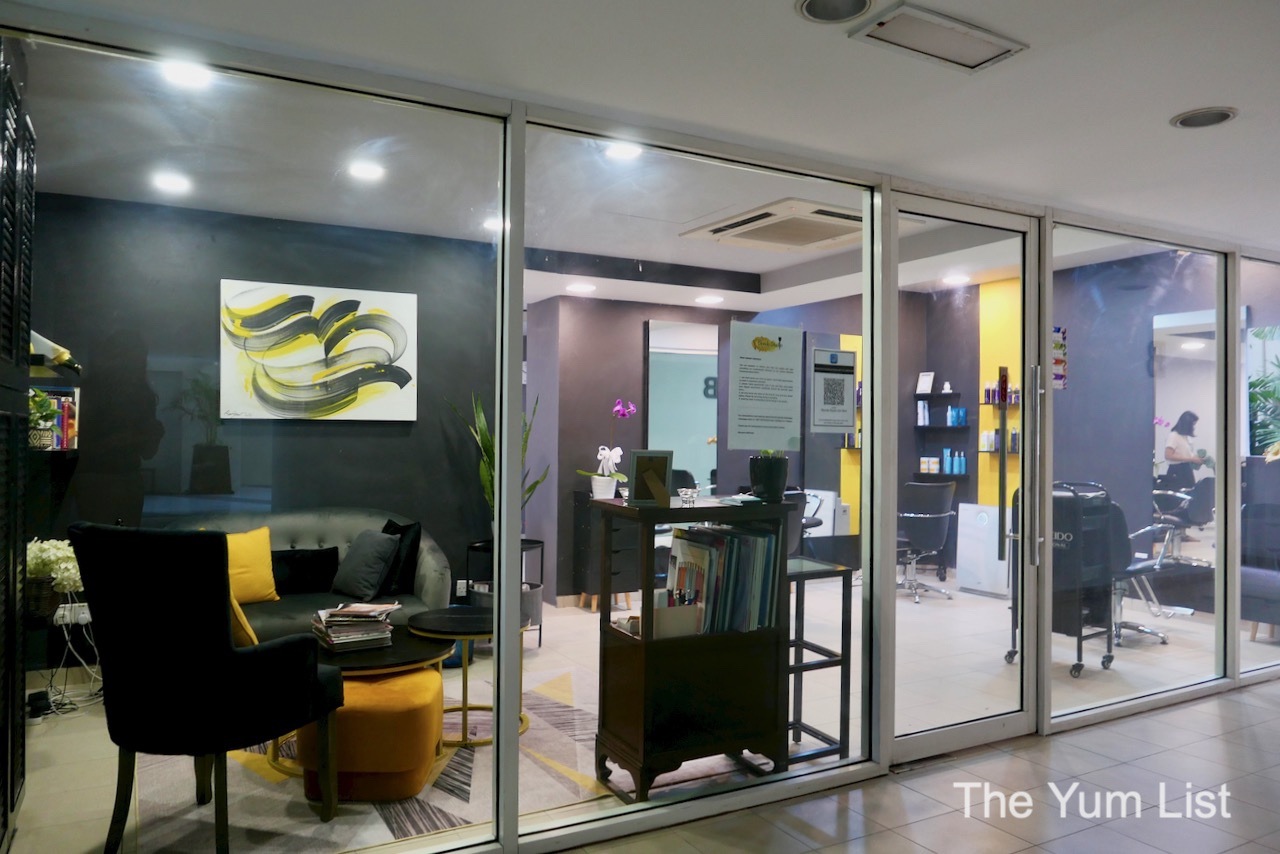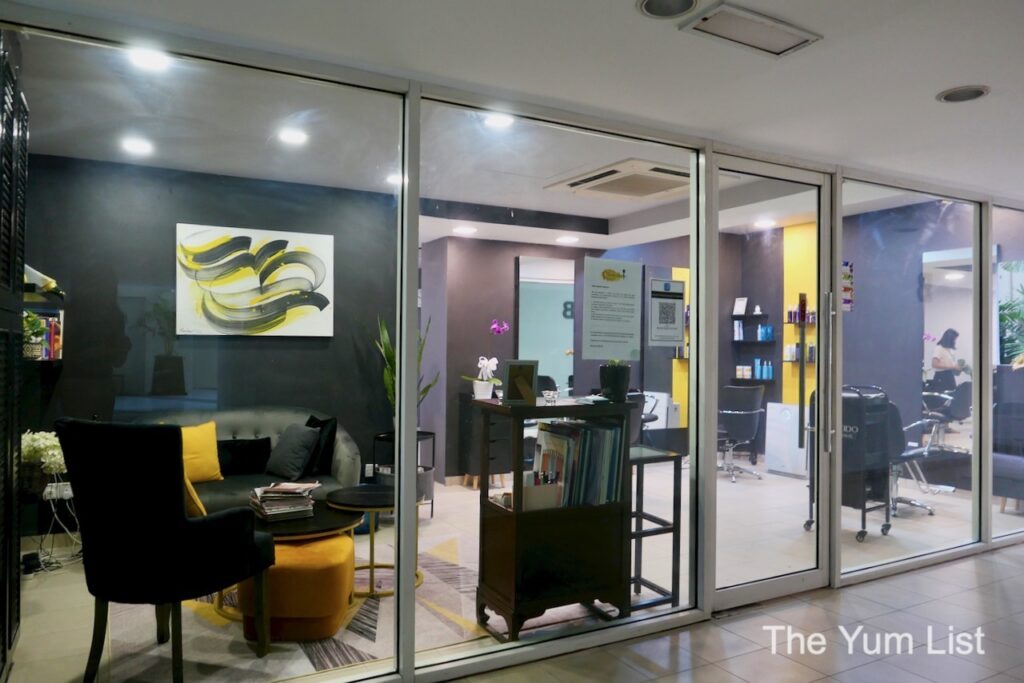 Blonde Studio by Maryam
Blonde Studio by Maryam offers a range of professional beauty services, including hair colouring, cuts, treatments, styling and even facials and makeup. Looking at the menu of offerings, it seems an excellent option not only for a makeover but when you need hair and makeup taken care of pre-event. Maryam has a team of colleagues that can cater to small groups such as bridal parties and can bring in additional artists for nails and photography if so desired. Of course, advance reservations are required.
Maryam has over 30 years in the industry. She opened her first professional salon in Iran at the ripe old age of 21. She has since won multiple awards, including the Loreal's Star Colourist in 2018 and the Wella Trend Vision award in 2016. Maryam believes you have to constantly upgrade your skills to best serve your clients and has more than 50 international certificates in hair and skincare to prove it. She says, "your hair is your crown, make it shine!"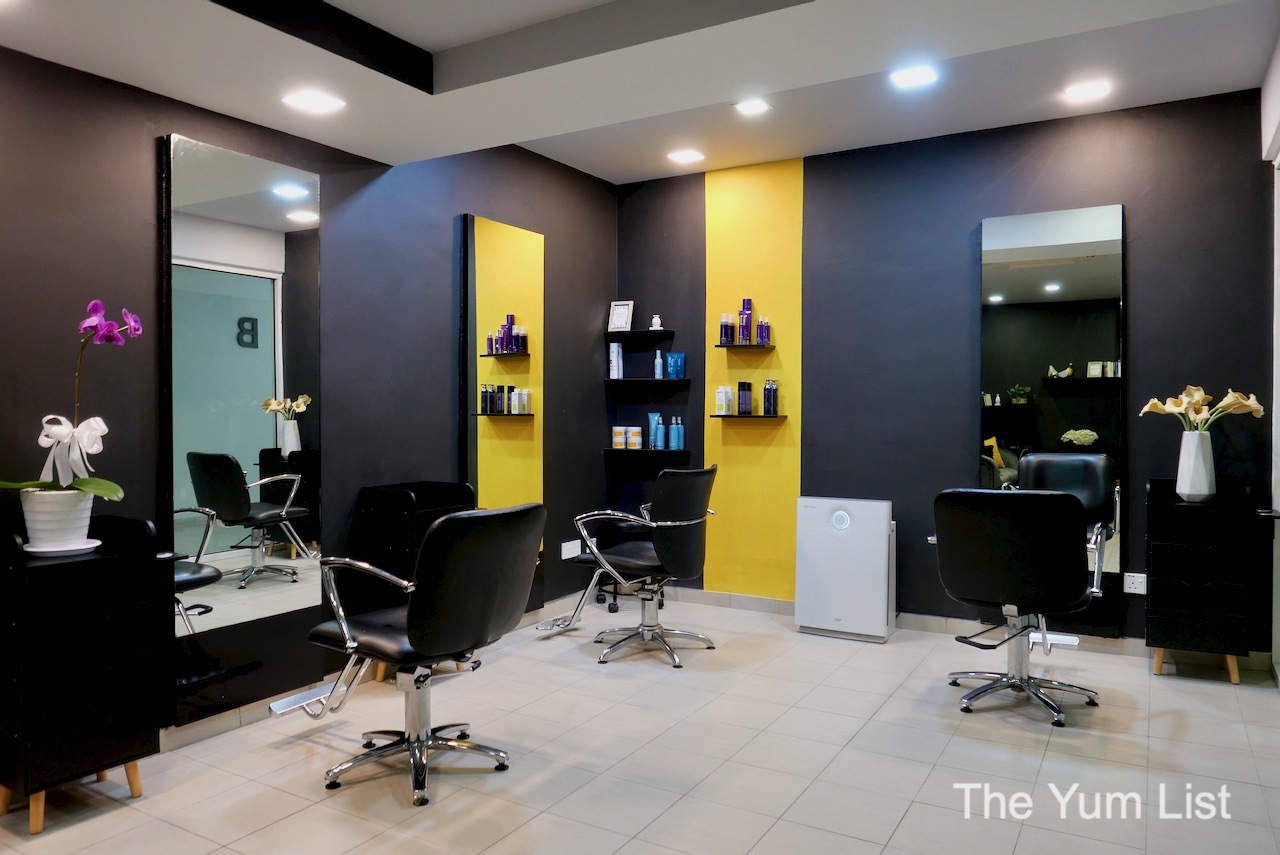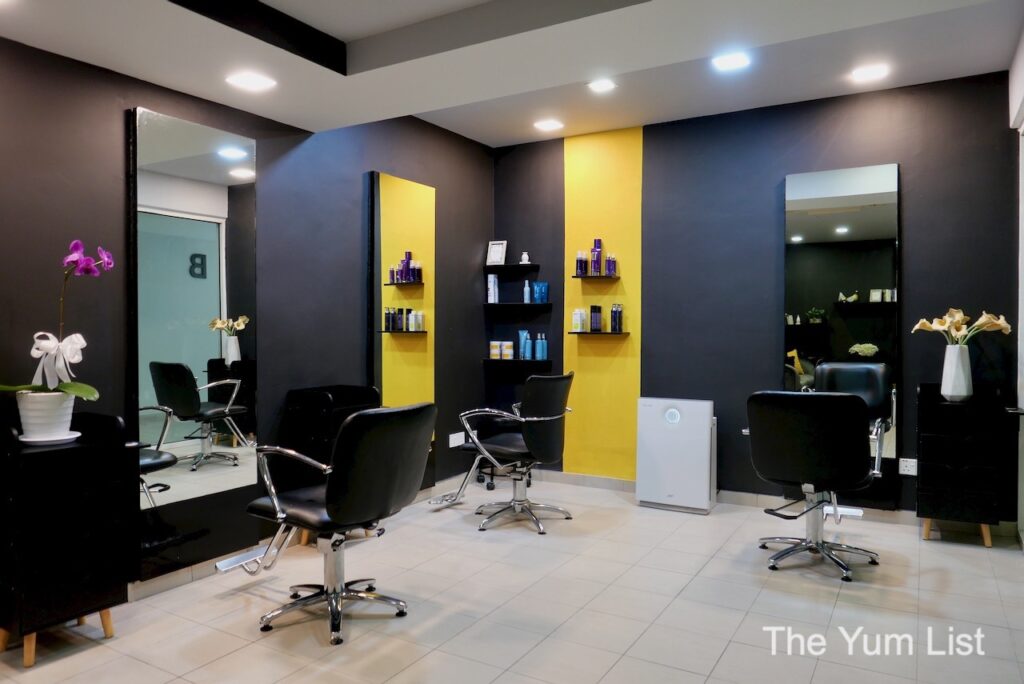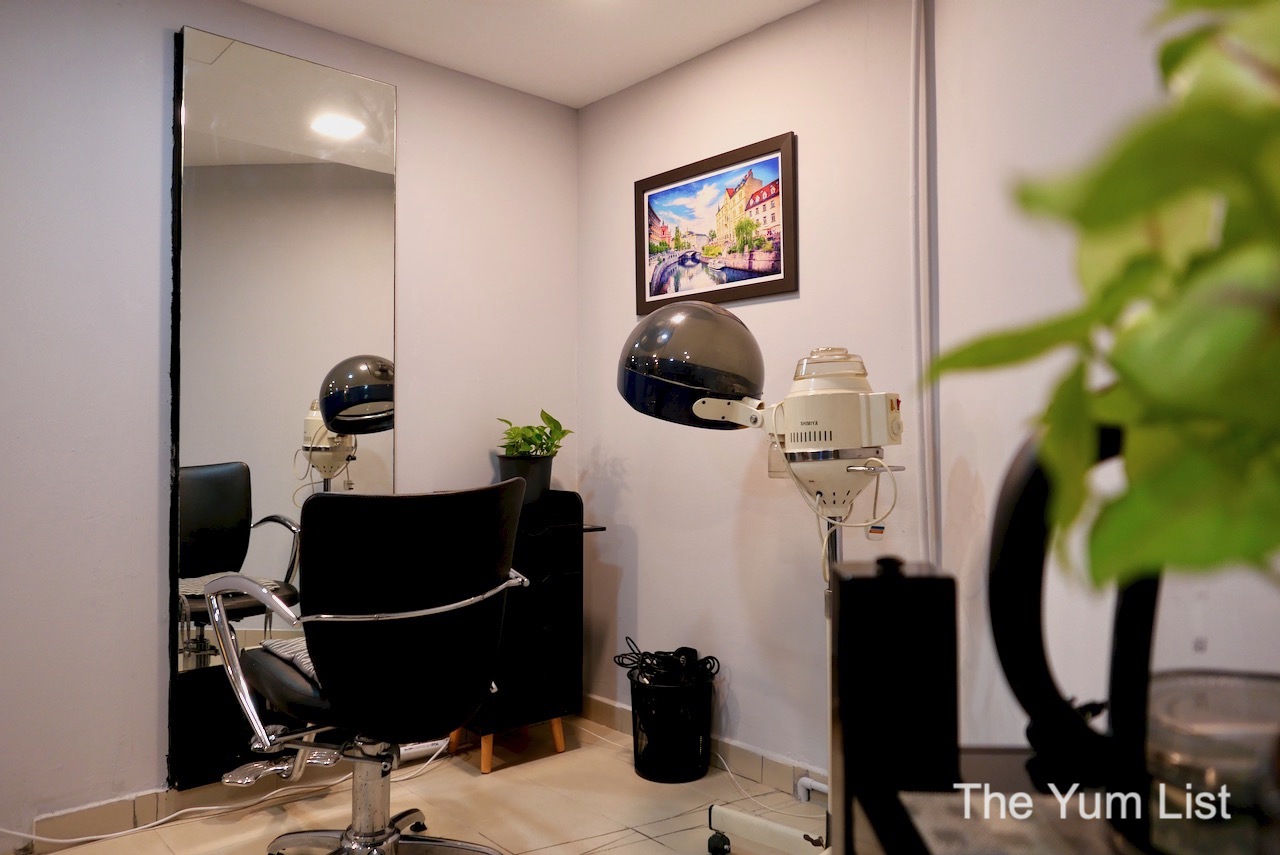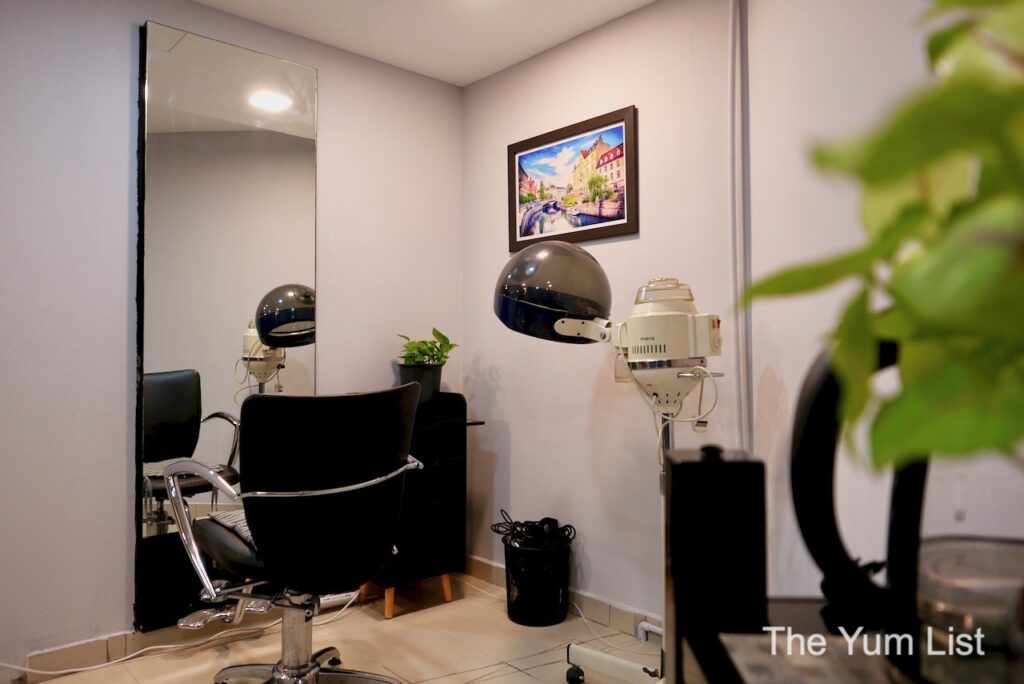 Consultation
My session begins with a consultation, where I express my concerns and desires. Maryam analyses the condition of my hair and explains what realistic expectations are. She does so by acknowledging my assets rather than focusing on my deficits.
I want a fresh look, but at the same time, I'm concerned about the condition of my hair and the lack of time available for managing it. Maryam suggests some layers in a cut, warm colour with a few highlights and a treatment to lock in the colour and condition the hair.
Colour
While Maryam uses a range of colours, she specializes in blonde. As naturally blonde hair generally darkens with age, lightening your hair has the potential to make you appear younger. I'm not ready to go too light. Instead, I'm thinking something a little darker but with warmth. Maryam analyses my complexion and warns of going overly dark. I appreciate her honesty. After all, I'm here because she's the expert, colouring 1000s of heads over the years.
We decide on hazelnut brown with some copper tones. From a compendium of samples, Maryam curates a cocktail just for me. She doesn't restrict herself to one brand but has a supply of products such as Wella, Goldwell and Framesi to suit varying needs and desires. Additionally, a few highlights are recommended to give the hair some depth, the appearance of body and a natural appearance. Finally, with more and more grey hairs creeping through, the highlights make regrowth look less noticeable.
Tea, coffee and snacks are offered while Hkawn and Maryam get to work (do try the rose tea). Wi-Fi allows me to get some work done at the same time. After the colour sets and is rinsed, it's then time for the treatment.
Hair Treatment and Colour Lock
Just as with colour, Blonde Studio by Maryam utilizes an array of hair care, the best from around the world. This includes brands such as Keratherapy, Olaplex, label.m and ATS. Colour Lock & Smooth by Keratherapy is what we follow up with today. The 2-in-1 formula is suggested post colour and highlighting to prevent fading. Furthermore, the double benefit tames frizz, adding shine and providing a humidity barrier for up to four weeks.
Blonde Studio Cut
I've alternated between a fringe and no fringe for years, with some cuts being more flattering than others. Still, I think as I age, a fringe suits me well, hiding forehead lines and highlighting my cheekbones. However, not all fringes are created equal. Too short and straight can look utilitarian, and too thick can look like a mullet from the 80s.
Maryam suggests a light fringe that can easily be wisped to the side. A trim off the bottom and gentle layers on the ends around the face complete the style. She is confident and precise in her movements. Clearly, this lady has spent decades fine-tuning her practice. I certainly feel comfortable in her expert care.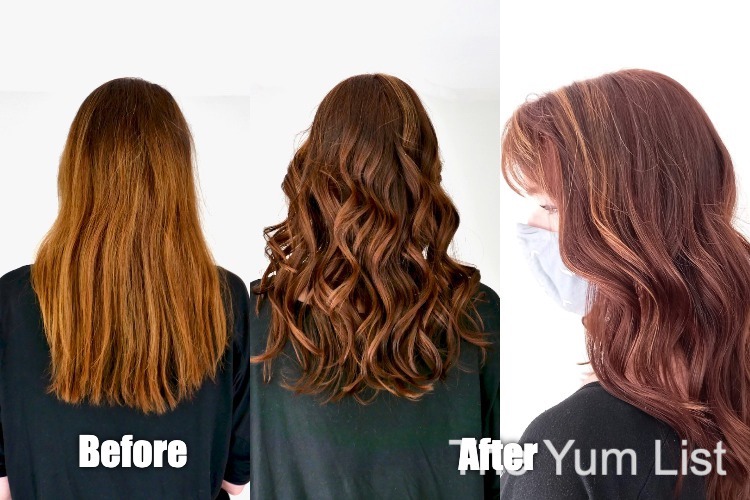 Advice
As we're finishing up, Maryam quizzes me on my hair care routine. I'm currently using an organic, sulphate-free and salt-free shampoo alongside a Keratherapy conditioning masque and leave-in conditioner. She recommends washing the whole head every four days. If I feel as though it's too oily in between, then it's recommended to shampoo the scalp, apply conditioner to the ends, and rinse it all together.
Blonde Studio KL Review
I leave Blonde Studio feeling refreshed and ready for the festive season. It's been a pleasant morning of pampering. I have a new look and some tips for taking care of it too.
Reasons to visit Blonde Studio: quiet private setting; expert cuts, colours and treatments; full services of makeup, nails and photography can also be arranged; the expert in blonde colouring.
*** Special Discount for The Yum List Readers
Mention The Yum List when you make a reservation and get a 12% discount until the end of 2021. You can even make your appointment up to the year-end and use the discount in the New Year.
Blonde Studio
Kiaraville,, B-B2-3, 2, Changkat Duta Kiara
Mont Kiara, 50480 Kuala Lumpur, Malaysia
+60176223432
Blonde Studio Opening Hours
Closed Tuesdays
Wednesday to Monday: 10 am – 7 pm
*Appointment only. No walk-ins accepted.
Strict SOPs followed.
Find more on the spa and beauty scene in Malaysia here and stay up to date with the happenings around KL here and here.