Penang Kitchen
Monica Tindall
Penang Kitchen is a light and cheery concept in the new Courtyard by Marriott in Georgetown. The vibrant local culture is honoured in both the menu and décor. Placemats show off iconic street art on one side with directions on how to find them and some informative pieces on Penang food on the other. Recipes encompass Malay, Chinese and Indian dishes along with a good component of western plates.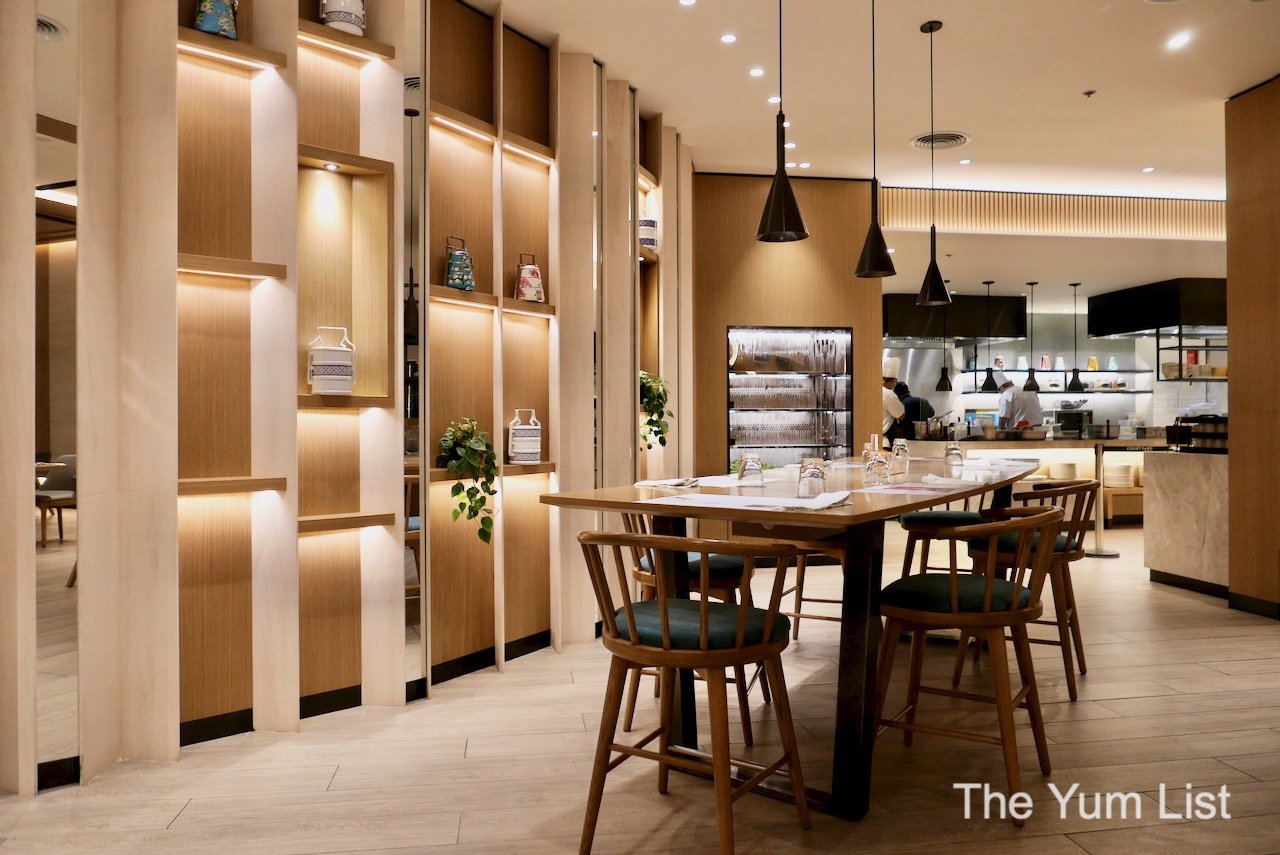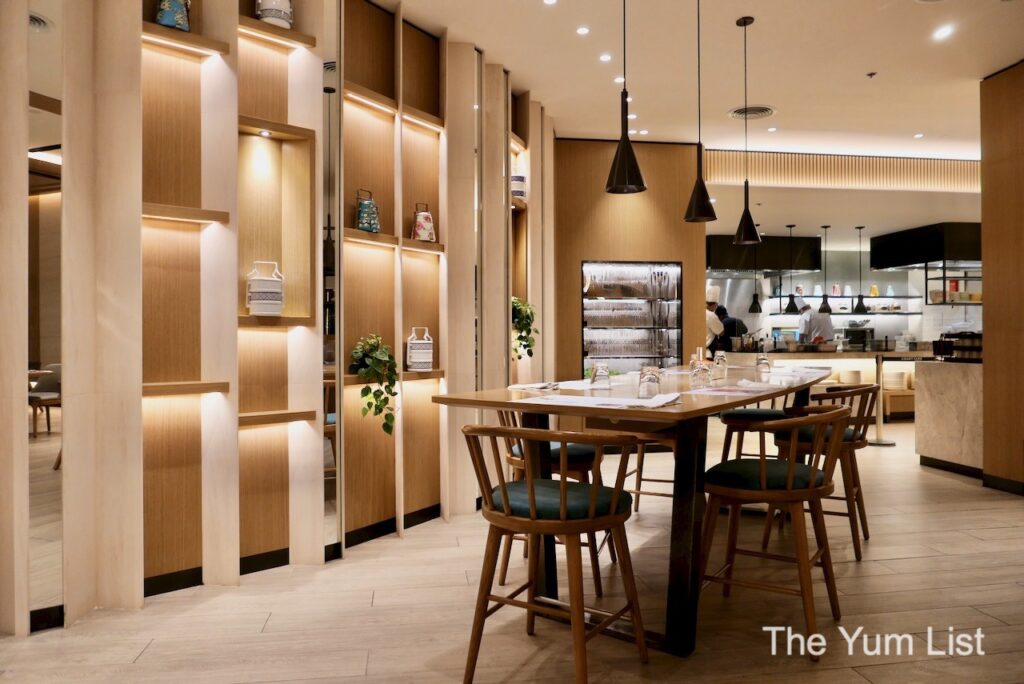 Penang Kitchen Drinks Menu
Penang Kitchen offers a variety of drinks, but the two highlights for us are their house-fermented kombucha (RM 8) and collection of lassies. Dragon Fruit and Pineapple are lovely light brews, lower in calories than juice, and an inviting tang in the finish. From the lassi bank, we try the Classic Mango Ginger Lassi (RM 20), featuring its namesake ingredients along with cinnamon and yoghurt. There's also a whirl of honey in the glass. Stir it in if you want it sweet or even ask for it without honey if you don't.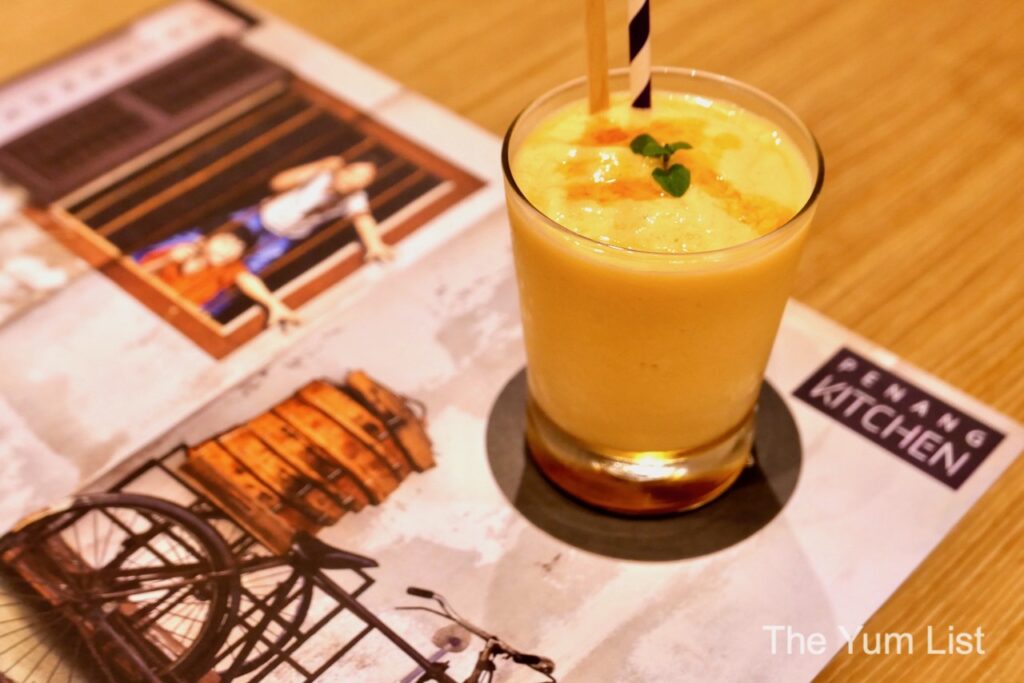 Begin Your Journey
Penang Kitchen's food menu holds a solid assortment of local and western food. We enjoy several meals here over the course of our stay.
A light and fresh start is found in the Compressed Watermelon Salad (RM 20). Vibrant rocket leaves and just-plucked pea sprouts are tossed with feta cheese and sunflower seeds in a tangy lemon dressing. For something a little heavier, try the Signature Pastry Crusted Wild Forest Mushroom Soup (RM 25). It comes in a puffed pastry cover, much like the shape of the mushrooms it's made from. The soup is thick with mushrooms and could possibly make a main for a light eater.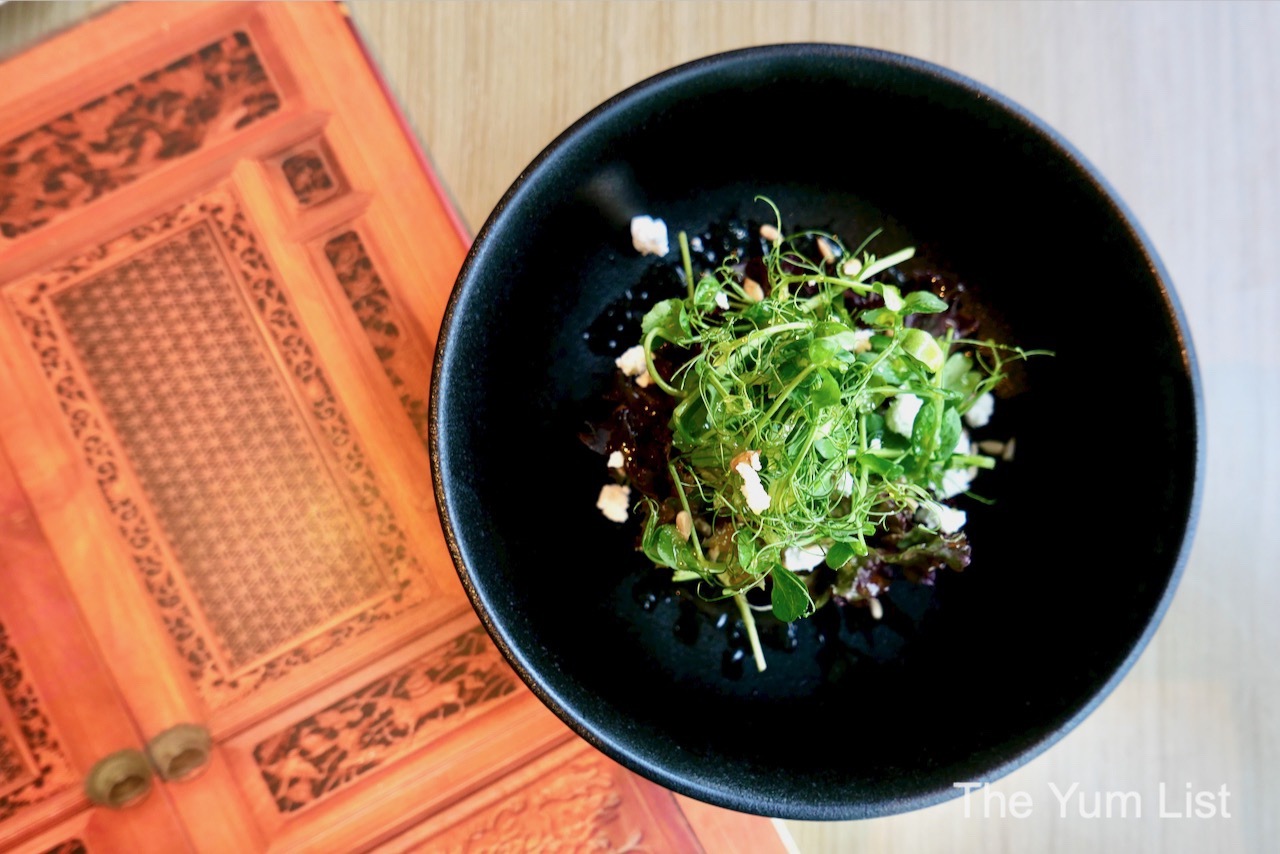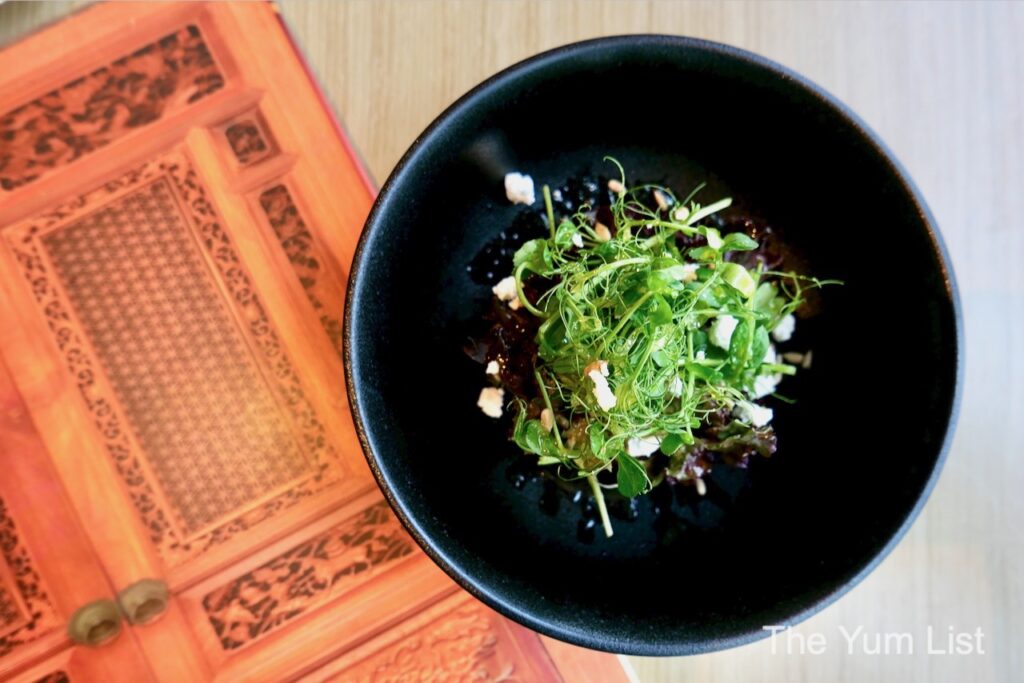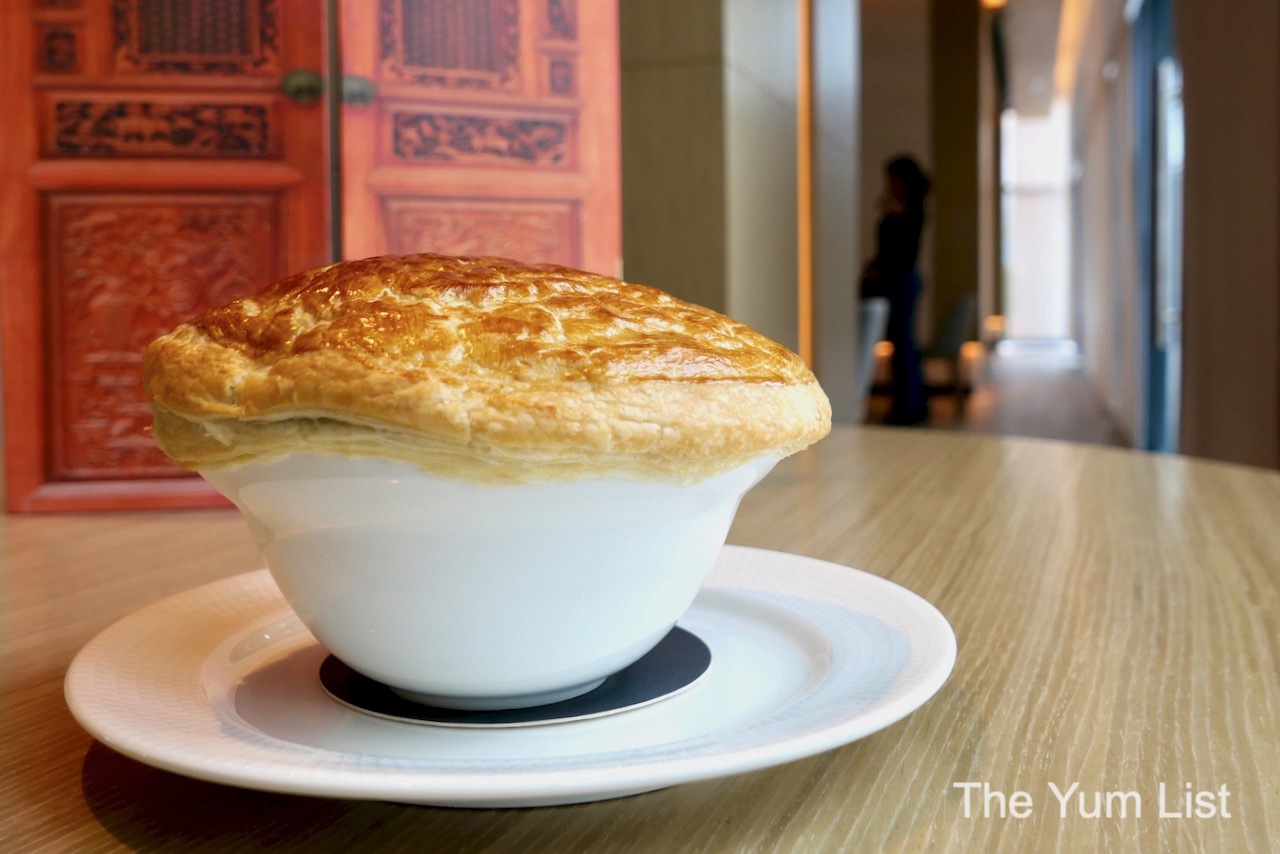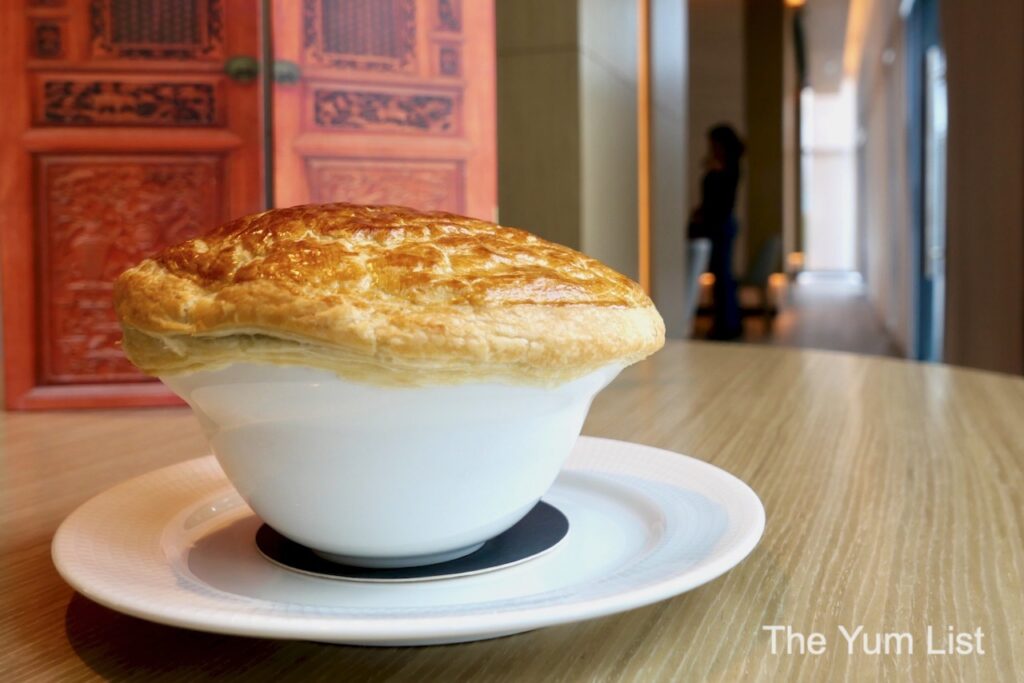 Buns & Toasts & Pizzas & Pasta
We see the flames in the pizza oven from the dining table, which inspires our order of the Caponata Vegetable Pizza (RM 32). This meat-free option is spread with a rich tomato sauce, basil pesto, eggplant, peppers, onions, capers and locally-made goat's cheese. Given the fact that the General Manager has an extensive food and beverage background (and some might say is quite fanatical in ensuring recipes are made from scratch and done "right"), I shouldn't be surprised by the pizza crust. Still, I am. It's something I'd expect from an Italian kitchen, not an all-day-dining hotel restaurant on a small island in the north of Malaysia. It's obviously been fermented at least a day or two, showing off a puffy air-pocketed edge and thin but sturdy middle. It is indeed well done.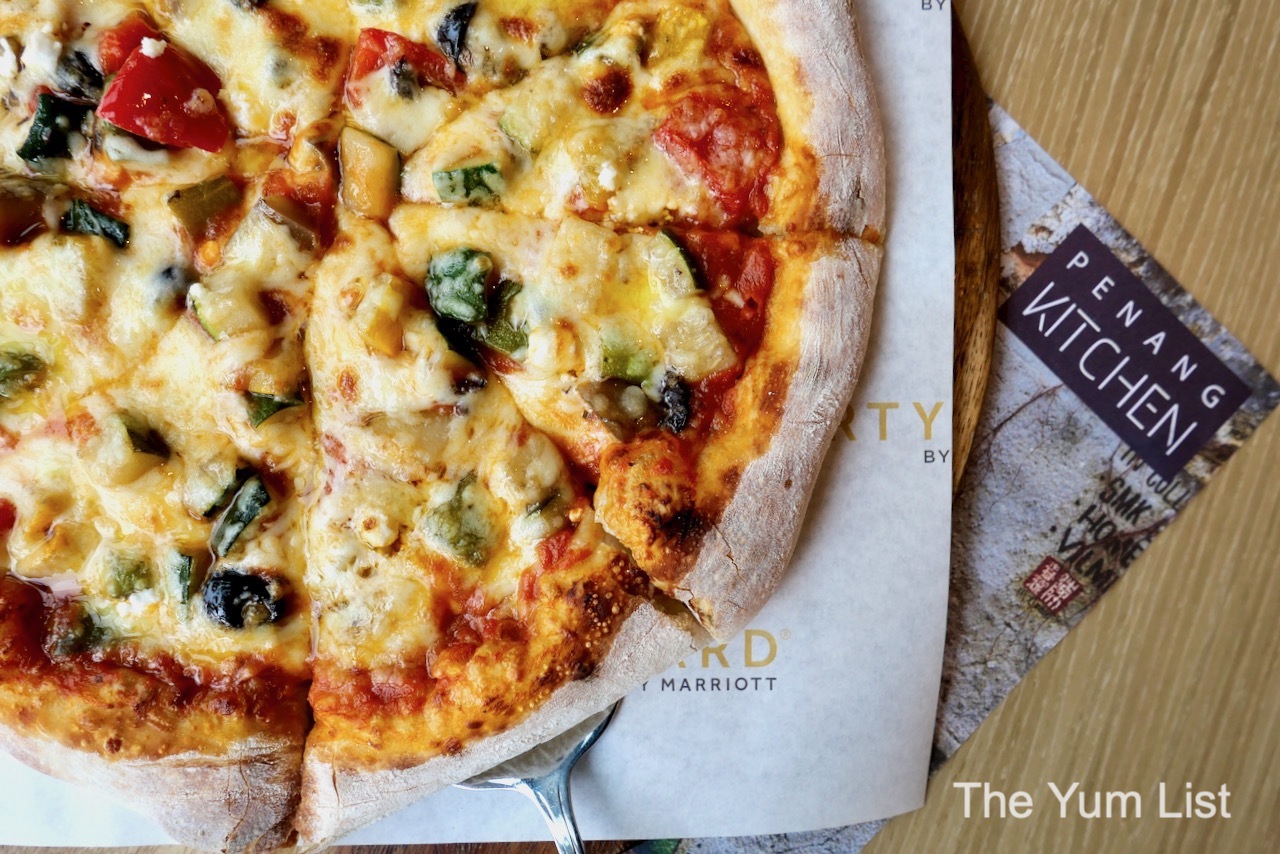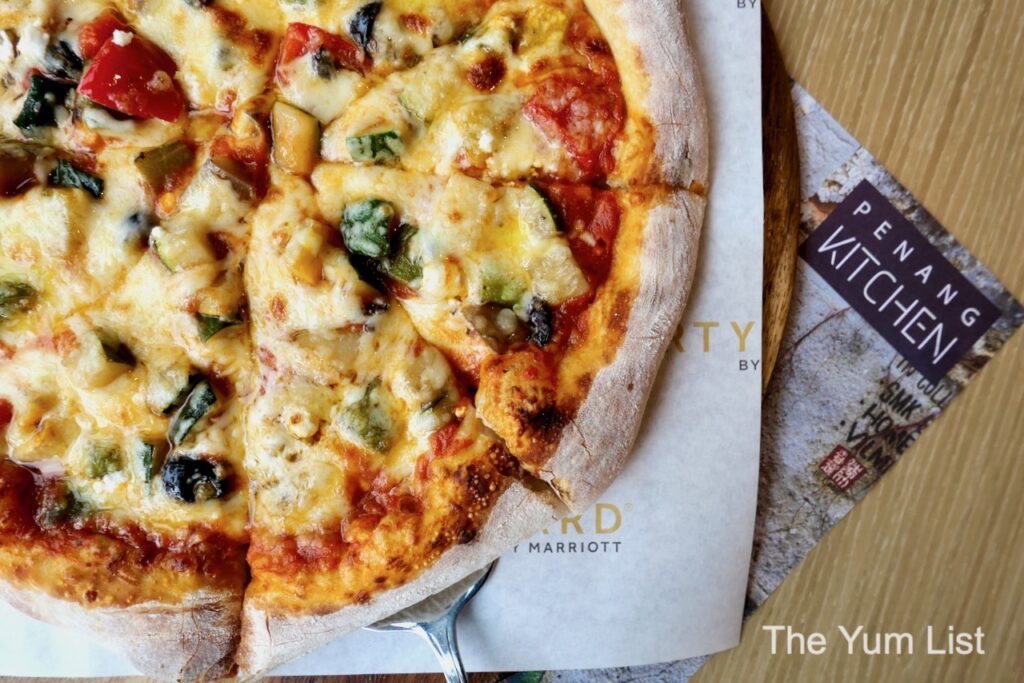 Penang Kitchen Favourites
We're told guests make repeat orders of the "Hainanese Style" Chicken Chop (RM 32) and Rib-Eye Roll "Au Poivre" (RM 92, 200gm). Taking the crowd's recommendation, hubby has one for lunch and the other for dinner. The first is breaded in a crispy coat and seasoned with a tasty Hainanese BBQ sauce. The steak is a complete meal sided by a mixed salad and trio peppercorn sauce. Both are full of flavour.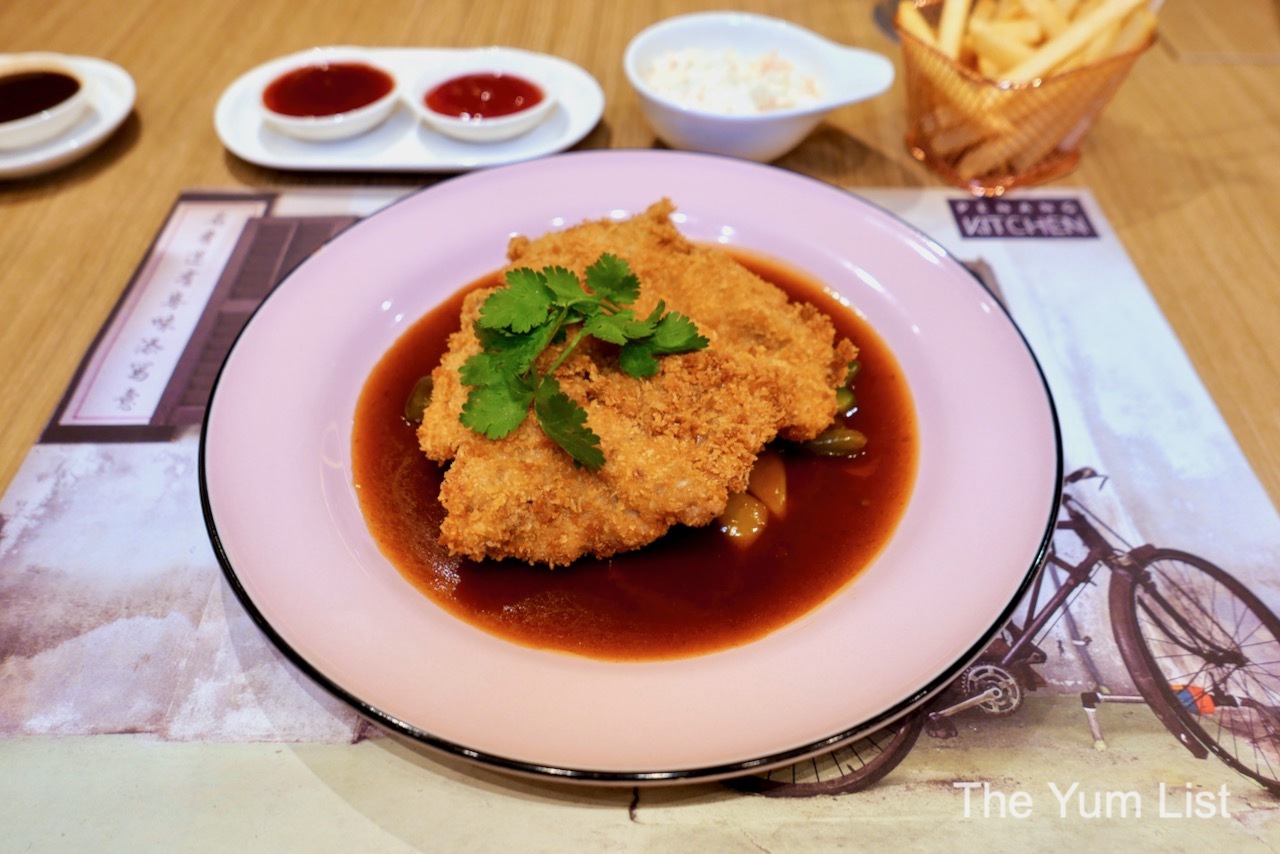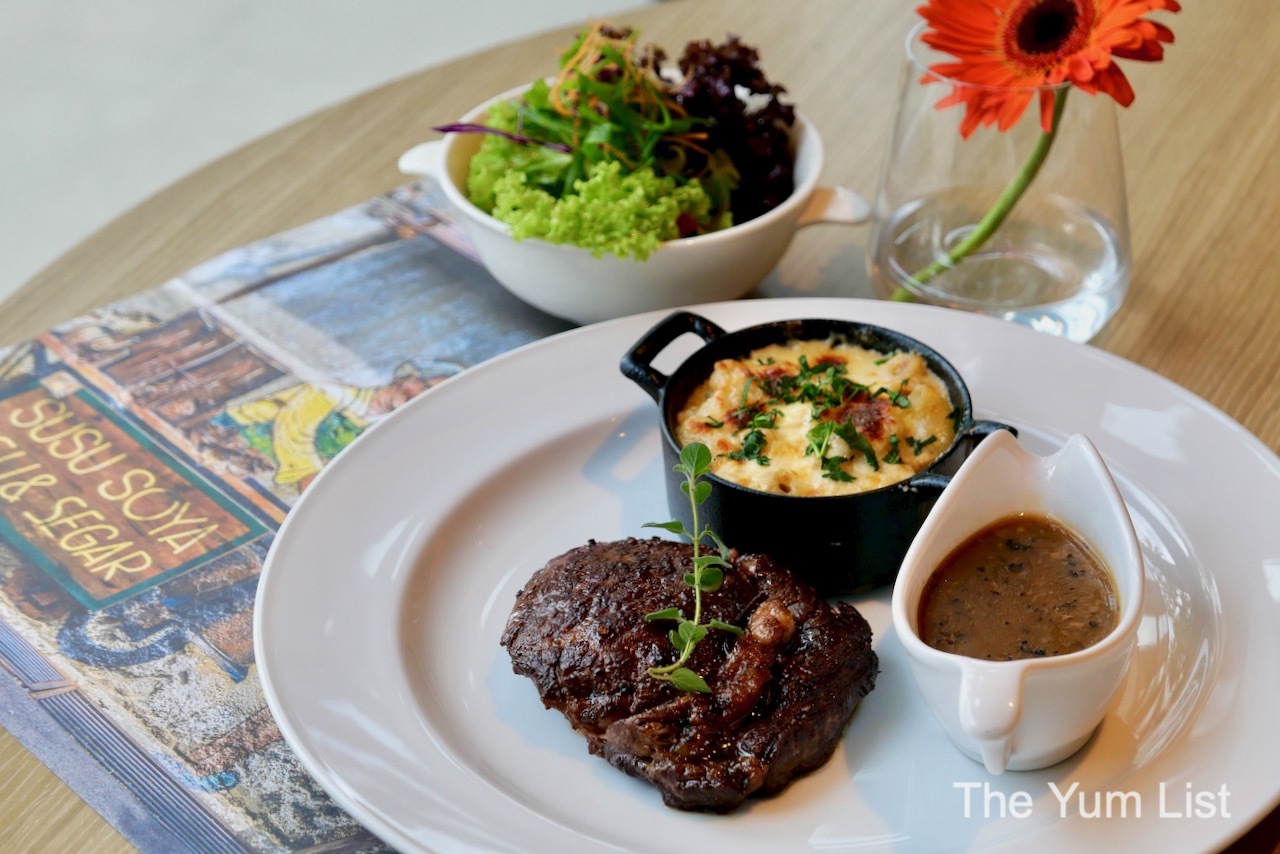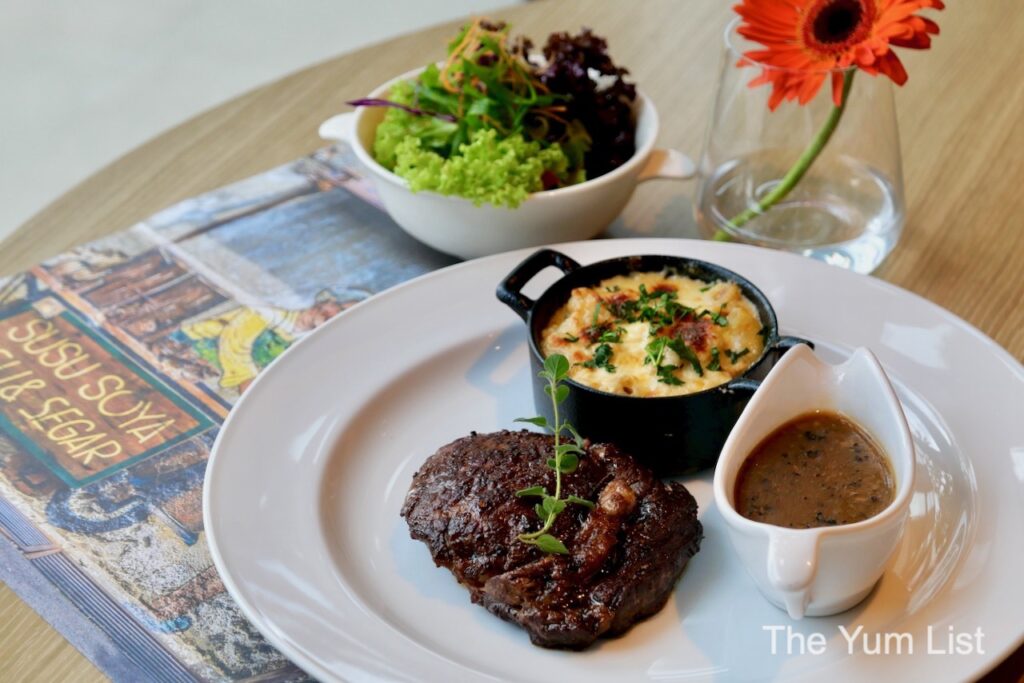 King of Spices
Executive chef, Nor Ismail, is known for his Signature Laksa (RM 38) lushed up with a thick piece of grilled salmon on top. It's a spicy salmon broth packed with julienne vegetables, fat rice noodles, thinly sliced pineapple and lime wedges. It's certainly enough for a complete meal. On the night we arrive, I pair it with lassi and barely make it halfway through.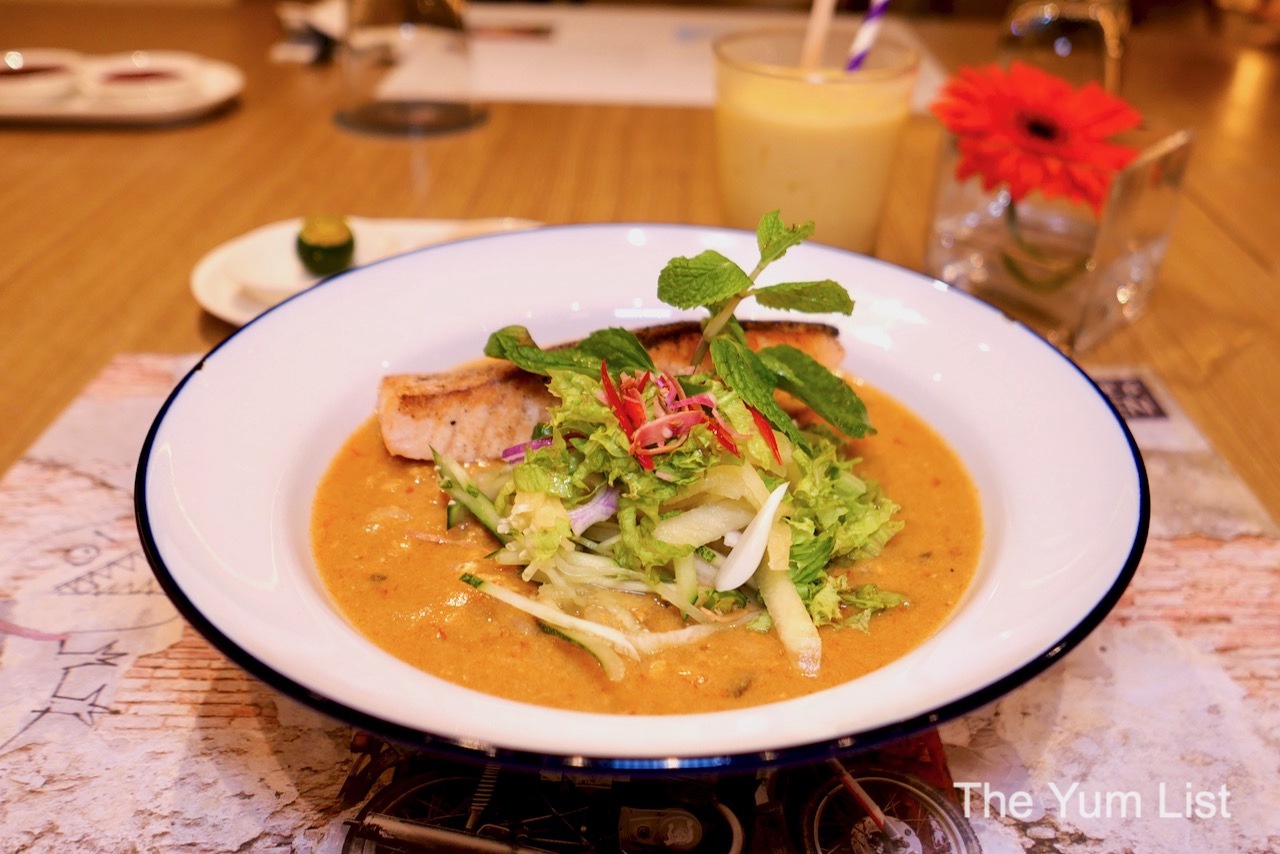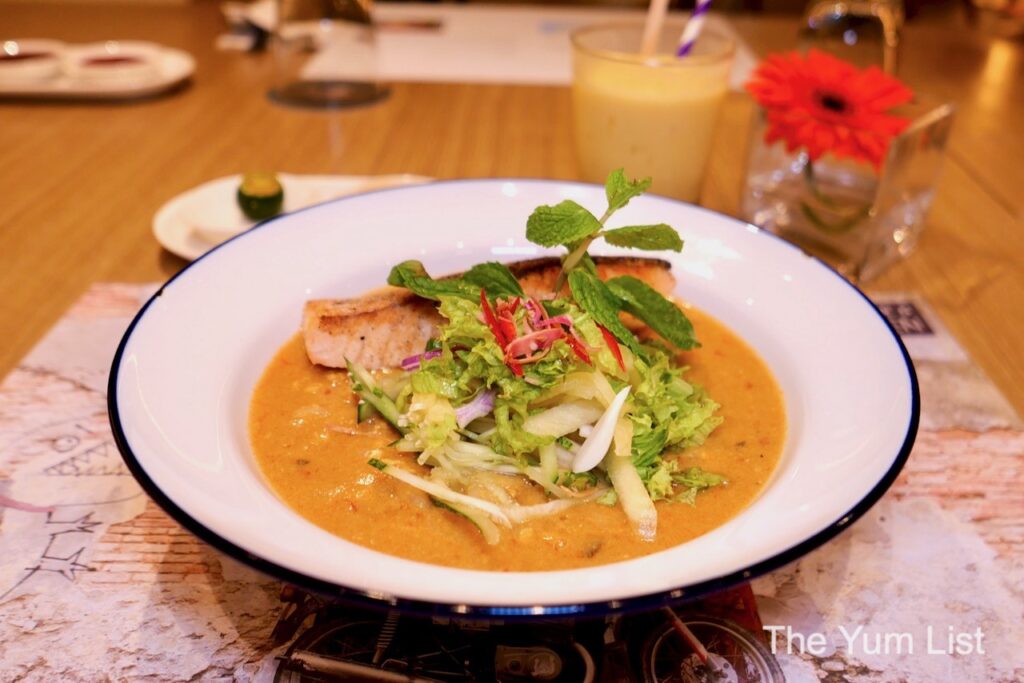 Vegetarian
A couple of meat-free mains make the menu with Mixed Vegetable Fried Rice (RM 28) presenting well. Arriving on a platter carrying a mound of shaped rice and three smaller bowls, you can add the veg as you please. Alongside some tofu, bok choy and carrots, is Mapo-style (chilli and fermented beans) braised eggplant. It sure spices up what might be considered an otherwise simple fried rice meal.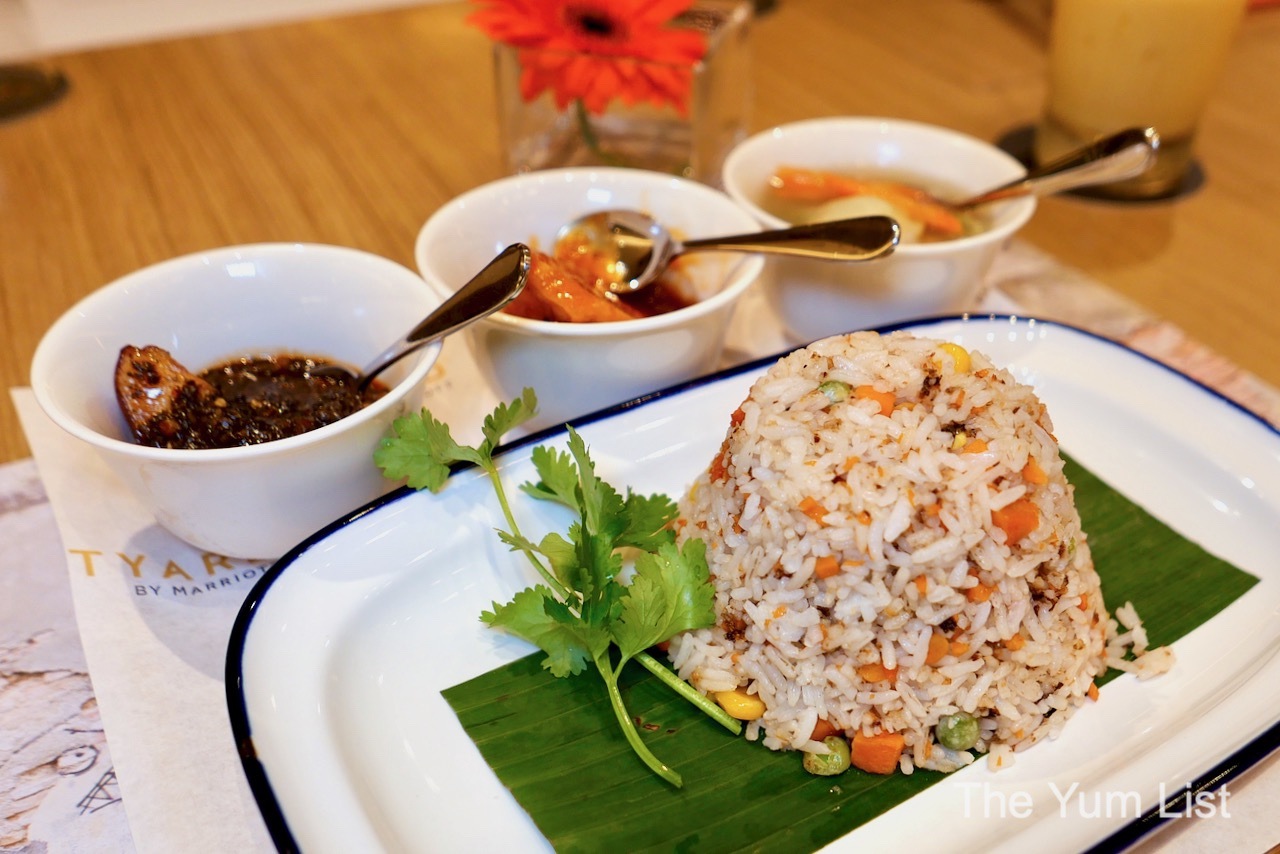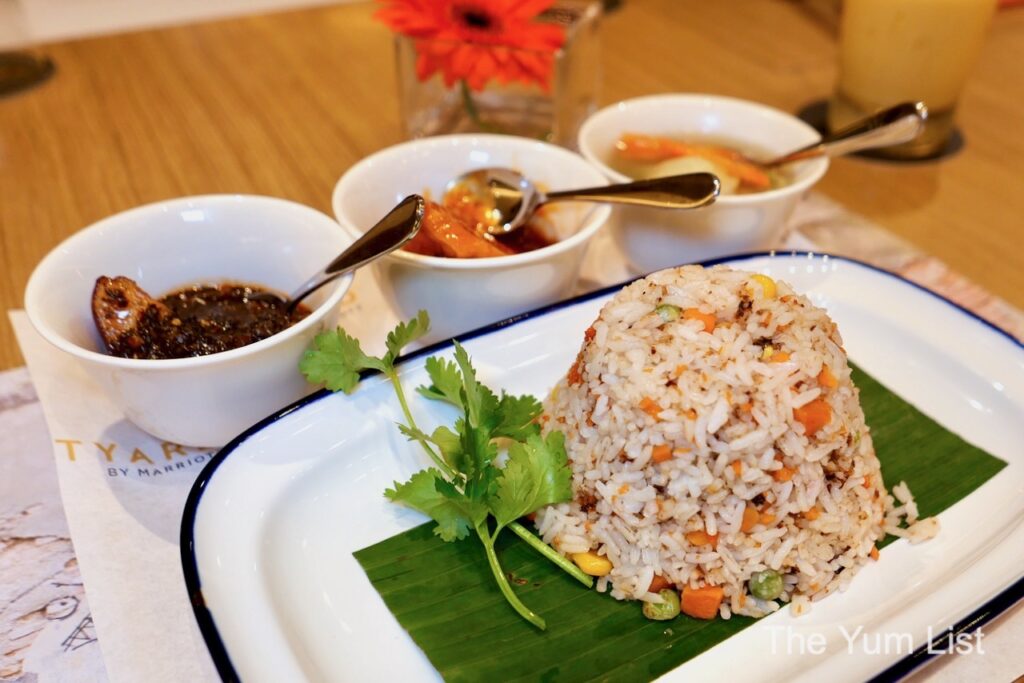 East & West Sweet Tooth
Concluding our exploration of Penang Kitchen's ala carte menu is two desserts. We crack the caramelized top of the "Asian" Crème Brulee (RM 15), which shatters, revealing a pandan-green custard below. Pushing the spoon deeper, a layer of fragrant black glutinous rice offers a shade of darkness and then once again returns to a base of the cream. The second, Sago Pudding (RM 15), has a magical combo of palm sugar and coconut cream. I think you wouldn't go wrong with either.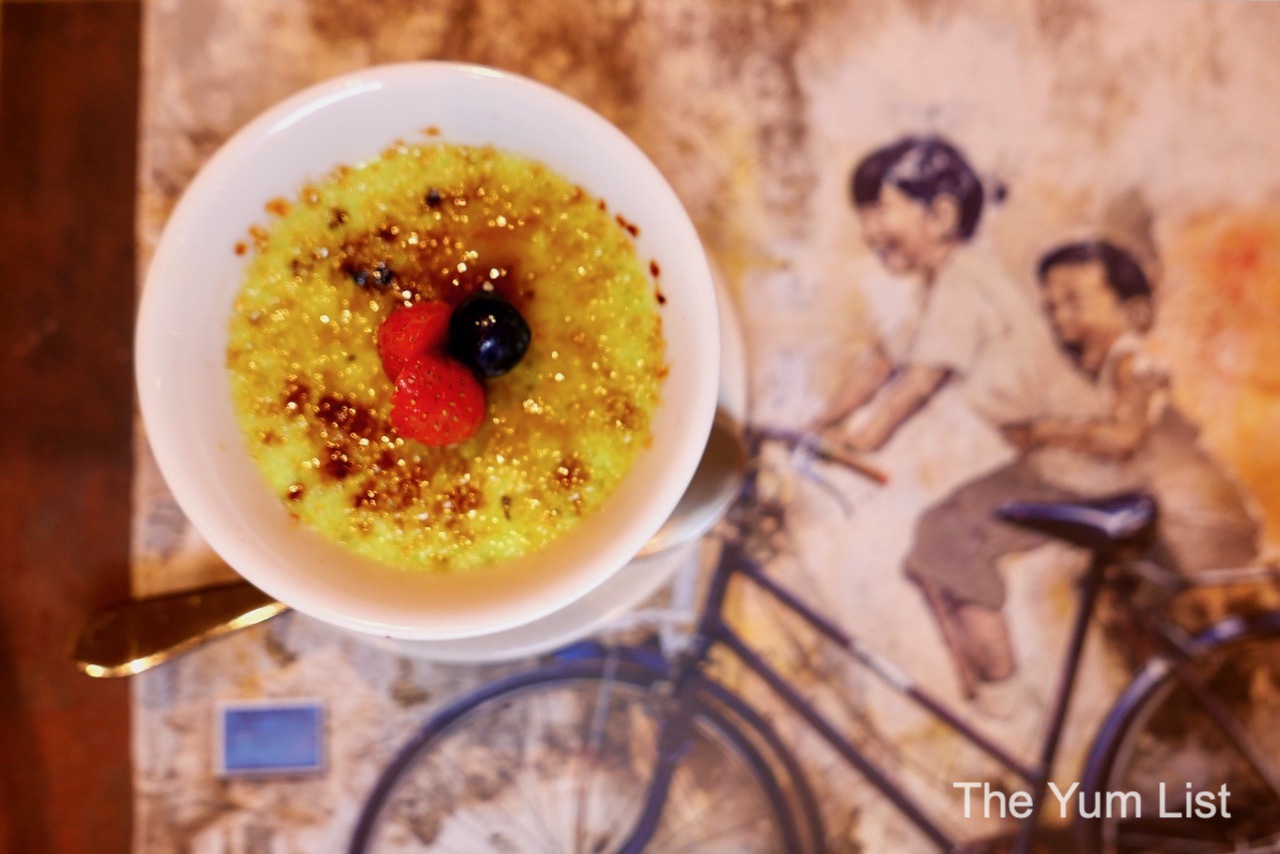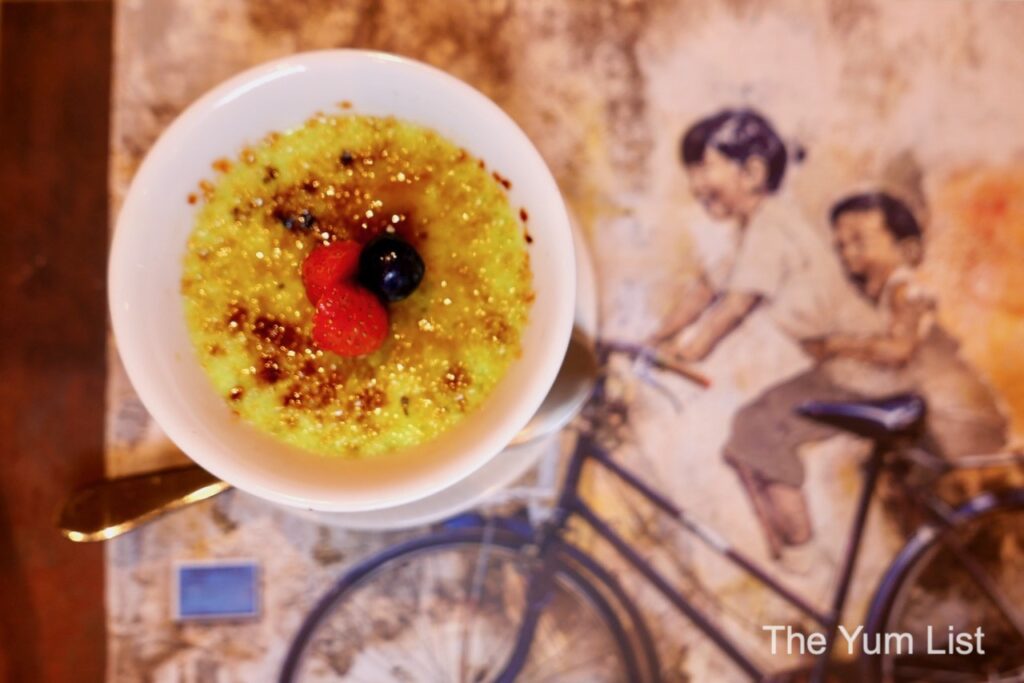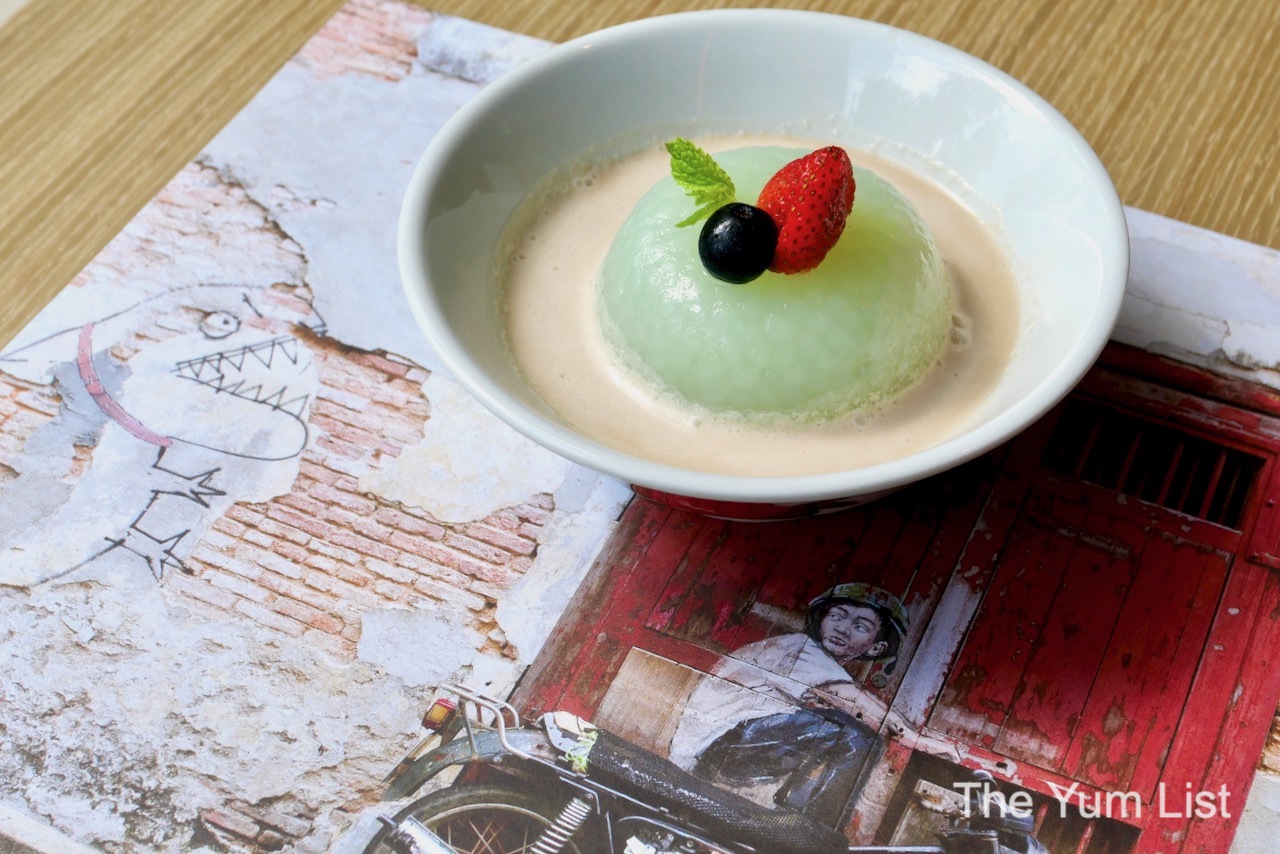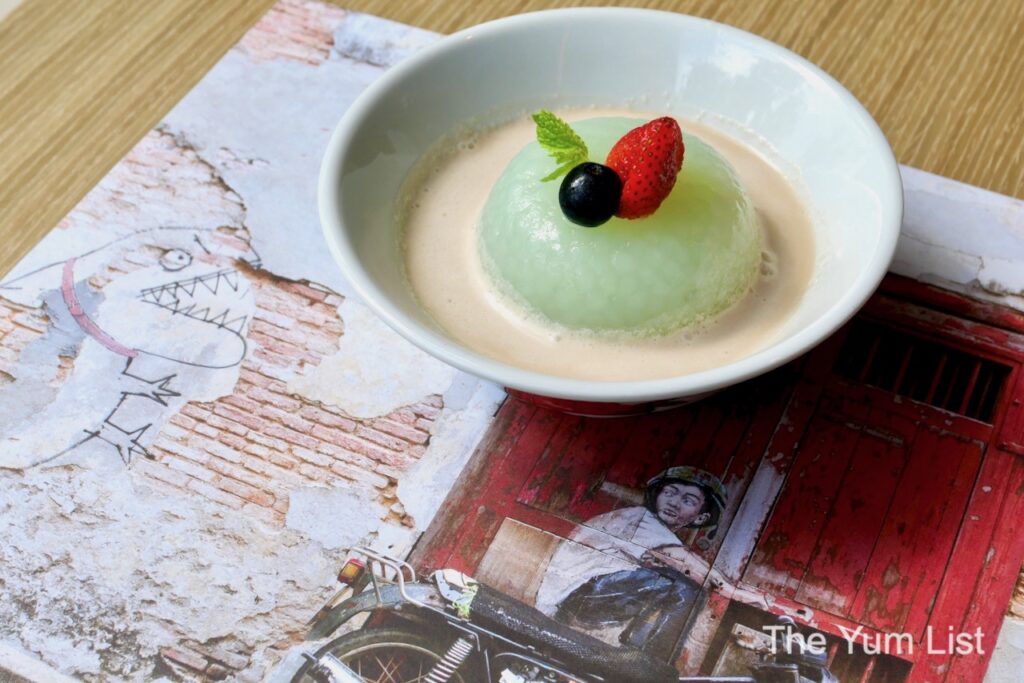 Penang Kitchen – Dulang Lunch for Two
If you plan on visiting Penang Kitchen for lunch, you'll find some affordable meal sets on top of the à la carte menu. The Dulang Lunch for Two serves over two handfuls of dishes and is only RM 52.99 for two people. It's available daily from 11:30 am until 2:30 pm, and each set comes with rice and a dessert of your choice.
Dulang means tray in Bahasa Melayu, and over the pandemic, when buffets became near extinct, the team developed the concept of the dulang to bring the buffet to the people. The tray consists of: special papaya and young mango kerabu salad; chicken soup with rice vermicelli; Indonesian black pomfret fish curry with lady's fingers; Nyonya pickled vegetables; crispy fried soya bean paste with green beans, anchovies and rica-rica chilli; wok-fried chicken with dried chilli; deep-fried tofu with tomato sambal; Goa style hot and sour prawns; Sarawak stir-fried trio pepper beef; Thai green curry with garden vegetables; white rice and your choice of sago pudding with palm sugar or a tropical fruit plate. It's fantastic value-for-money.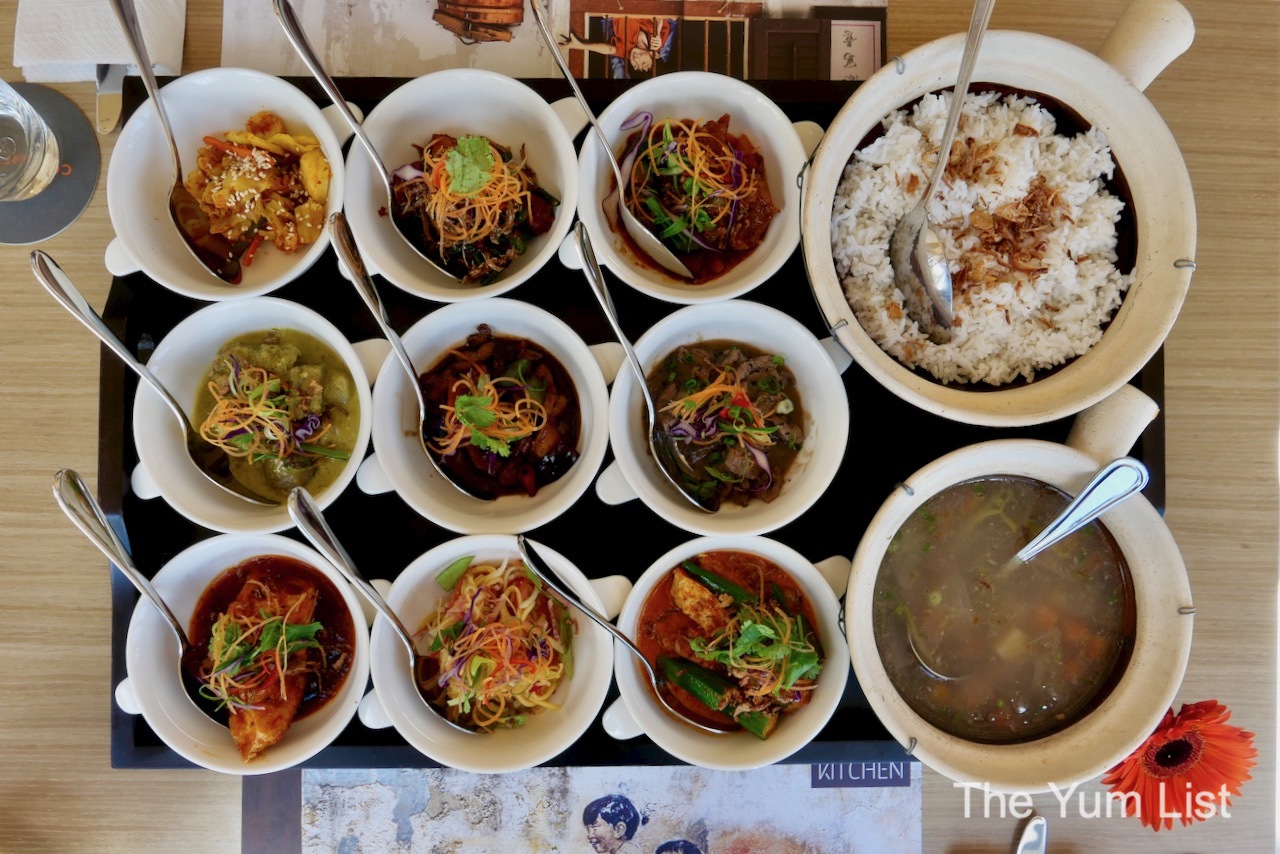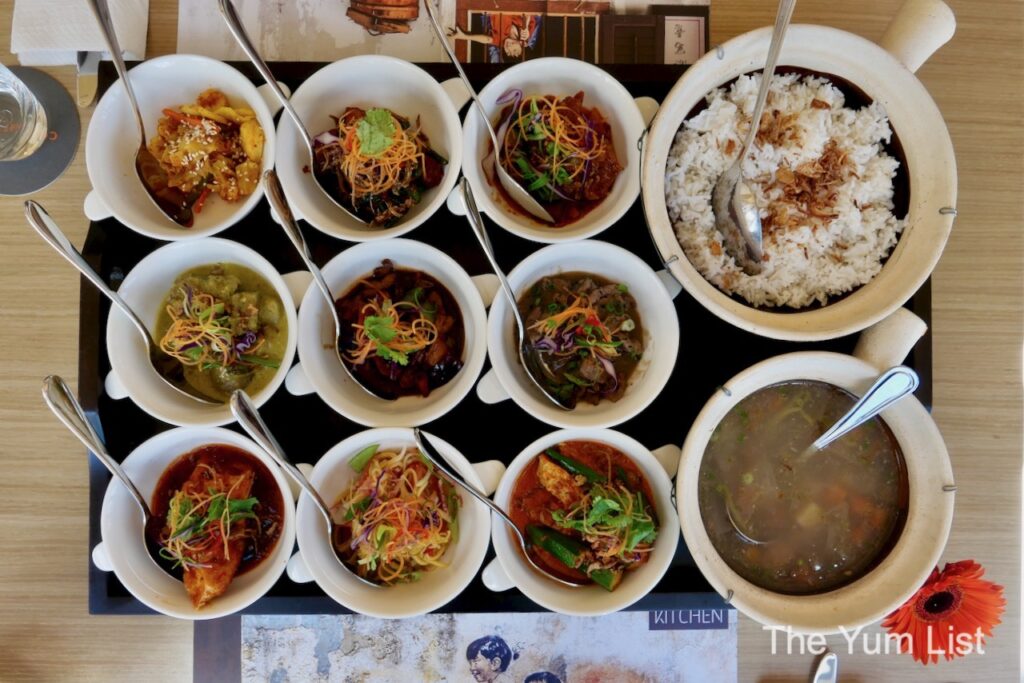 Reasons to visit Penang Kitchen: light, bright setting; excellent value-for-money Dulang Lunch for Two; affordable menu of local and western favourites; love their "kombucha."
Penang Kitchen
Courtyard by Marriott Penang
218D Jalan Macalister
George Town, 10400 Penang, Malaysia
+60175305543 or +604 297 2300
www.courtyardpenang.com
Find out more about travel to Penang here and stay up to date with the latest gourmet happenings around Malaysia here and here.