LUT Gastrobar TTDI
Words: Monica Tindall
Photos: Rich Callahan
Proposing a cuisine style that is global with no boundaries, Chef Beh Weng Chia has curated a menu at LUT Gastrobar focusing on seasonal produce with distinct modern appeal. Using traditional and contemporary European cooking techniques, the menu changes roughly every three months in sync with the natural availability of ingredients.
The restaurant itself is vibrant, with an open kitchen and dining counter well-suited to chef's table experiences. While it's obvious much thought has gone into the exciting design of the restaurant, the overarching feeling is one of casual comfort. There's a cool unpolished-urban-meets-city-glam appeal to the setting with semi-exposed bricks and graffiti walls contrasting marble tables and red-velvet chairs. The intimate space seating 38 and four private rooms (taking up to 10 people each available late December) are ideal for low key encounters and those wanting to limit their circle of contacts. 
Though Chef Beh Weng Chia has had a diverse career in the USA, Austria and Australia, many Malaysians will know him fondly from his hometown of Penang and the Beso Rosado and Thunderbird restaurants. Chef Weng says he wanted to achieve a late-night dining concept with LUT Gastrobar. In this place, diners could come for drinks and get great food beyond the usual 10 pm cut-off call for kitchens. Once restrictions ease, he's even hoping to be licensed to stay open to the wee hours of the morning with the last kitchen call at 1 am.
He shares that he wants people to feel comfortable – dress, laugh and talk loud – while enjoying premium ingredients in an unpretentious setting. He proposes the bar as the best seat in the house, where you can see what's happening in the kitchen. "Solo diners should feel just as confident chatting with the chef as they might the bartender," he concludes.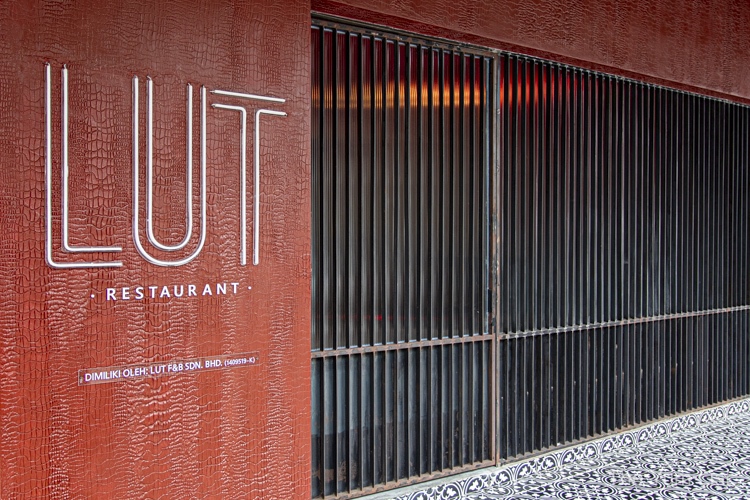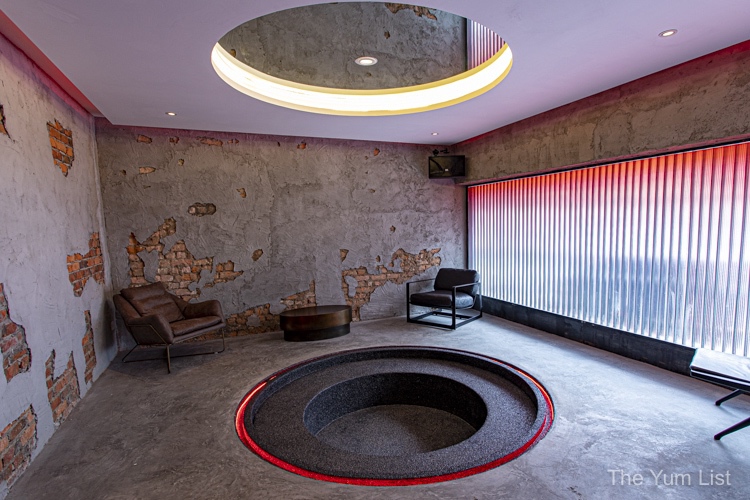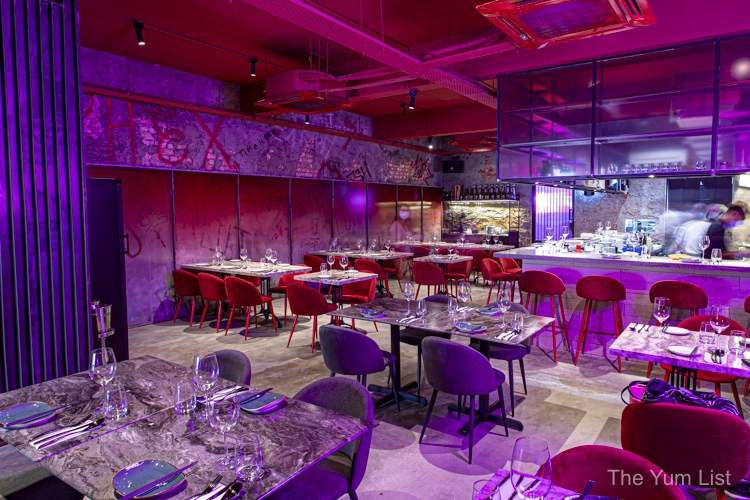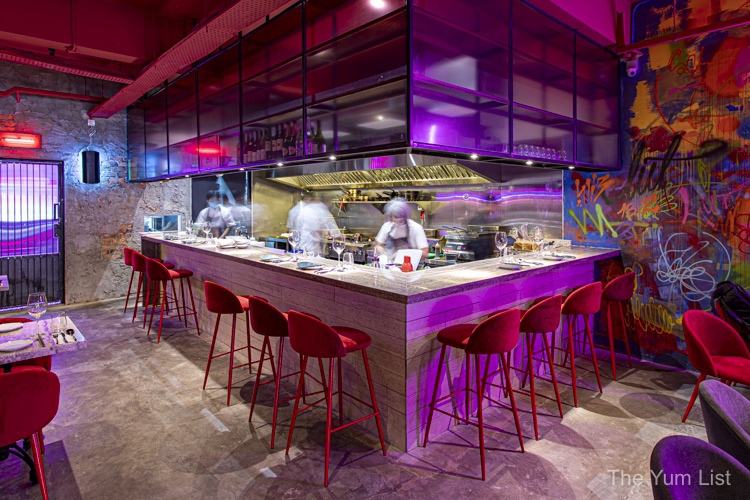 LUT Gastrobar TTDI Menu
To Begin
The menu at LUT Gastrobar is a concise two pages inspiring assurance that every item is done well. It's heavy with eye-catching ingredients such as premium seafood and meat. Still, there is also enough veg to keep more moderate eaters satisfied.
While I don't eat foie gras, Rich has no qualms, and Chef Weng insists that it's their most ordered dish, hence our launch with the Foie Gras Sandwich (RM 108). Initial impressions remind me of the classic Barcelona bikini, although this is much more decadent. Thin slices of toasted bread hold the rich goose liver pressed together with a black trumpet mushroom and miso paste. A large dot of pear puree is essential to balance the dish's richness, and we might even like a little more of this, please.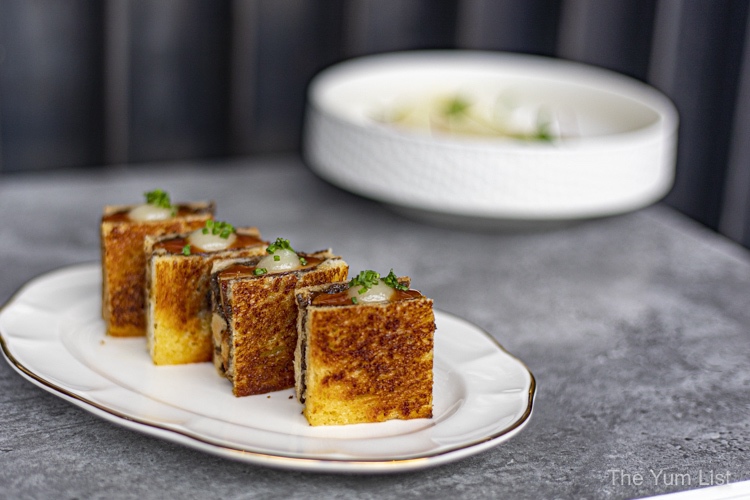 My green desires are quickly salvaged with two meat-free recipes – Cauliflower and Spinach Salad. Cauliflower (RM 38) is barely heated through maintaining an enticing crunch to the veg. The delicate play between kombu, parmesan, aioli and soy caramel is delightful, oscillating between sweet and savoury. The finely grated cheese cover is the first to hit the tongue as if snow falling (but warm), then the mayo and lastly, the sweetness of the caramel sticks it all together. It's muted but fabulous in its subdued ability to hold attention. The Spinach Salad (RM 38) makes an excellent companion to the mains with bountiful baby leaves, intriguing rice puffs, corn, rocket and a tasty miso sesame dressing.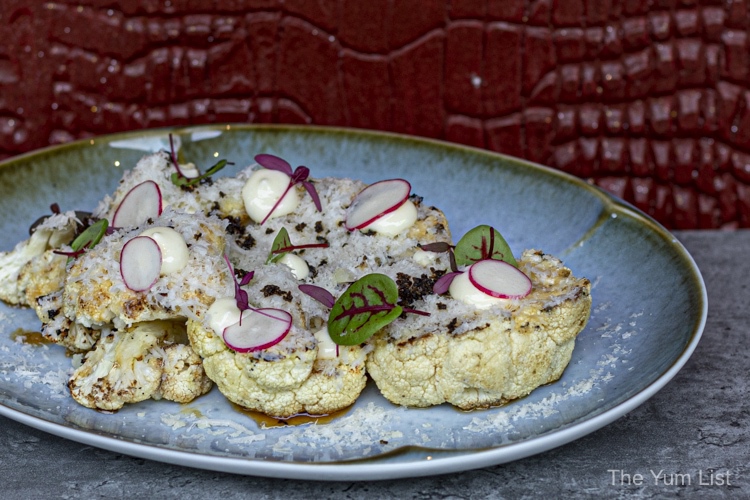 Truffles!
Parmesan Gnocchi (RM 38) sees fluffy potato dumplings tumbled together with onion, spinach and pecorino. A slow-cooked egg seductively spills on top. Furthermore, those wanting to take advantage of white truffle season can lush up their plates with a shaving by adding on RM 58 per gram. The dish is already highly satisfying, but those luscious trimmings take it over the top. Rich approves the add-on, "If truffle is offered, always say yes."
Mains
Moving onto the mains, Chilean Sea Bass (RM 128) is cooked just to my liking. The edges are faintly golden yet offer a subtle crunch encasing the moist middle. This could seriously be a fantastic dish just with a squeeze of lime and salt. However, chef Weng doesn't do ordinary. Instead, he has provided wonderful complements in basil mayo, miso and turmeric oil.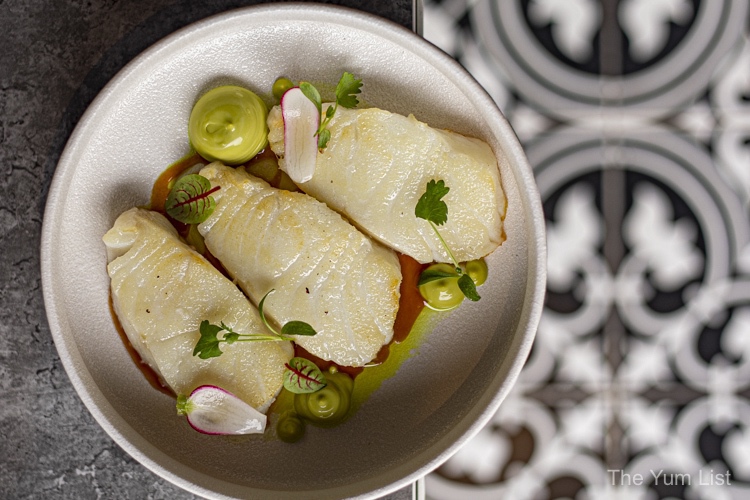 Our meal continues to increase its decadence with perfectly seared Scallops (RM 98). The trio of beauties sits alluringly on the plate (I swear they are whispering "eat me, eat me") with golden tops and plump bellies. They're partnered with hazelnut cream, Asian pear, and, oh, more truffle!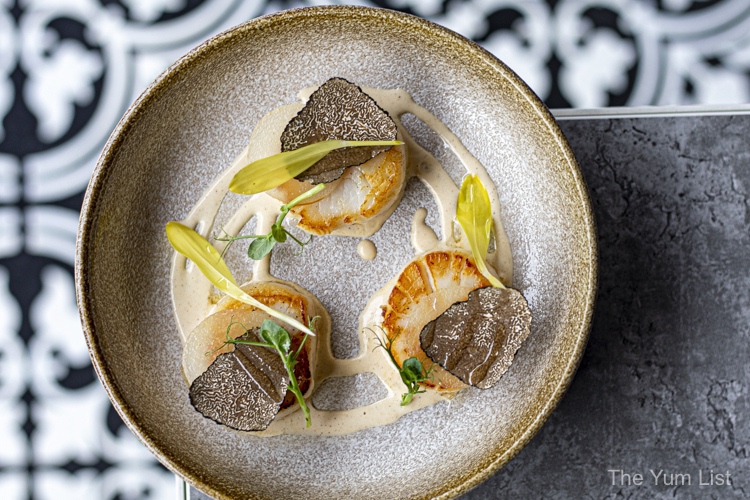 My eyes are near bigger than my belly, but I'm sure I'll manage the Maine Lobster (RM 328) on my own (Rich doesn't eat seafood). The claws are my favourite parts, just a little sweeter and more intense than the tail. They disappear first, followed by the rest swirled around the base of the bowl so as not to waste a single drop of the ginger, kaffir lime leaf and sake butter sauce ponding the bottom.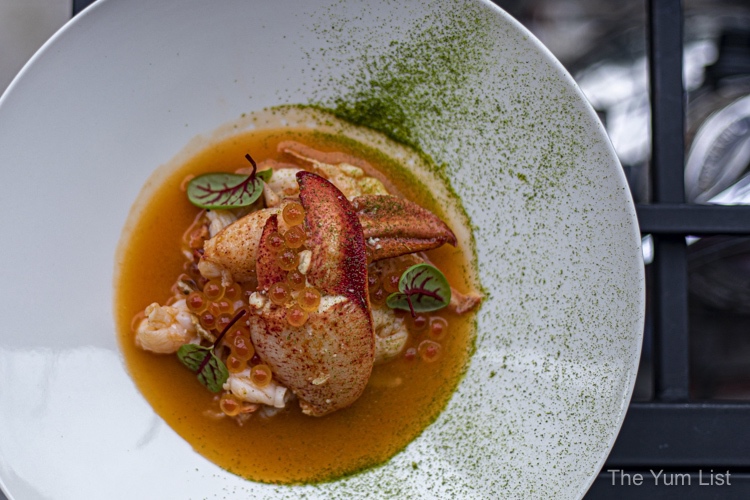 Building in intensity, we save the Australian Angus Ribeye Cap MB5 (RM 188) for the climax of the meal. Even though it's grain-fed, there's a delicious meatiness to the profile, and the flesh to fat ratio is agreeable. This is thanks to the "cap" at the end of "rib-eye." You get flavour and juiciness associated with rib-eye but also tenderness usually affiliated with tenderloin. I think it's worth the extra RM20. Some light tannins and sweetness in the red wine reduction and faint heat from mustard are masterful finishing touches.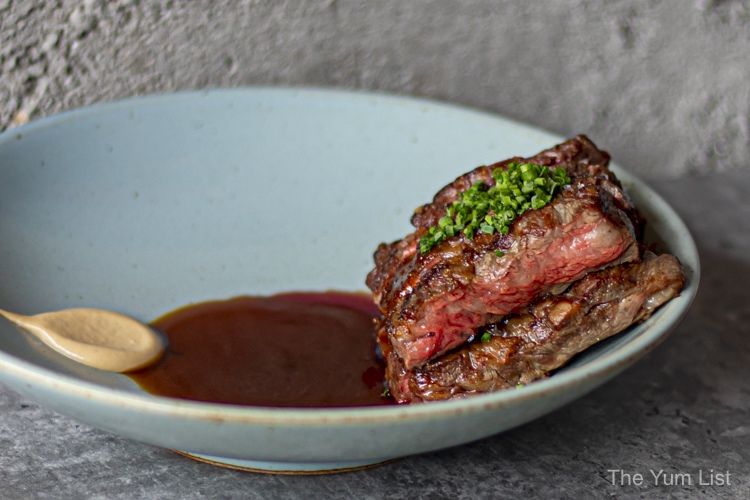 LUT Gastrobar Wine List
And, what would such a meal be without wine? LUT Gastrobar has a small, well-chosen list with a sufficient collection to pair with a meal and plenty to be happy with by the glass. The Villa Maria, Sauvignon Blanc from New Zealand (RM 30) is a solid offering going well with the seafood and veggies. Also hailing from Villa Maria, the Earth Garden Pinot Noir with its strawberry bouquet and light palate with more berries and mild earthiness is excellent with the gnocchi. Lastly, the steak needs a bigger, bolder wine. The dry, savoury finish of Evans & Tate Classic Cabernet Merlot is just the formula.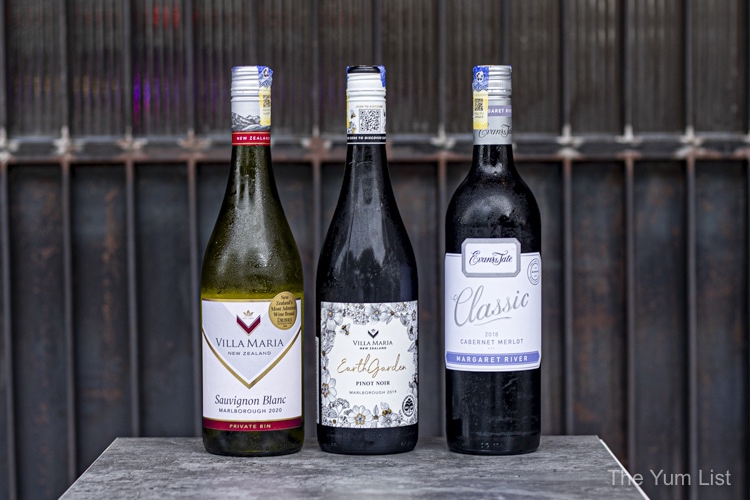 Reasons to visit LUT Gastrobar: exciting interior design matched by an equally exciting menu.
LUT Gastrobar
30, Jalan Tun Mohd Fuad 2
Taman Tun Dr Ismail, 60000 Kuala Lumpur
+6 014-383 8093
[email protected]
https://www.facebook.com/LutGastrobar
LUT Gastrobar Opening Hours
Daily: 5:30 pm-11:30 pm
Find more contemporary restaurants in KL here and stay up-to-date with the latest gourmet and travel recommendations for Malaysia here and here.