Backdoor Bodega
Monica Tindall
I can't resist the thrill of the find and Penang's hidden bar, Backdoor Bodega, provides fun in the chase as well as delicious rewards at the end.
The team behind Backdoor Bodega claims to be an overpriced "pin shop." In keeping with the speakeasy theme, you essentially purchase a lapel pin that comes with a complimentary cocktail. Hence, no sale of liquor is involved. Clever. This owner-operated bar is run by a small team of self-taught bartenders, and by golly, it has a happening vibe!
I arrive early to avoid the crowd. Located next door to the Hin Bus Depot, the entrance street is easy to find. Look for the closed corrugated iron shutters and the neon sign reading "Good Friends Never Bojio."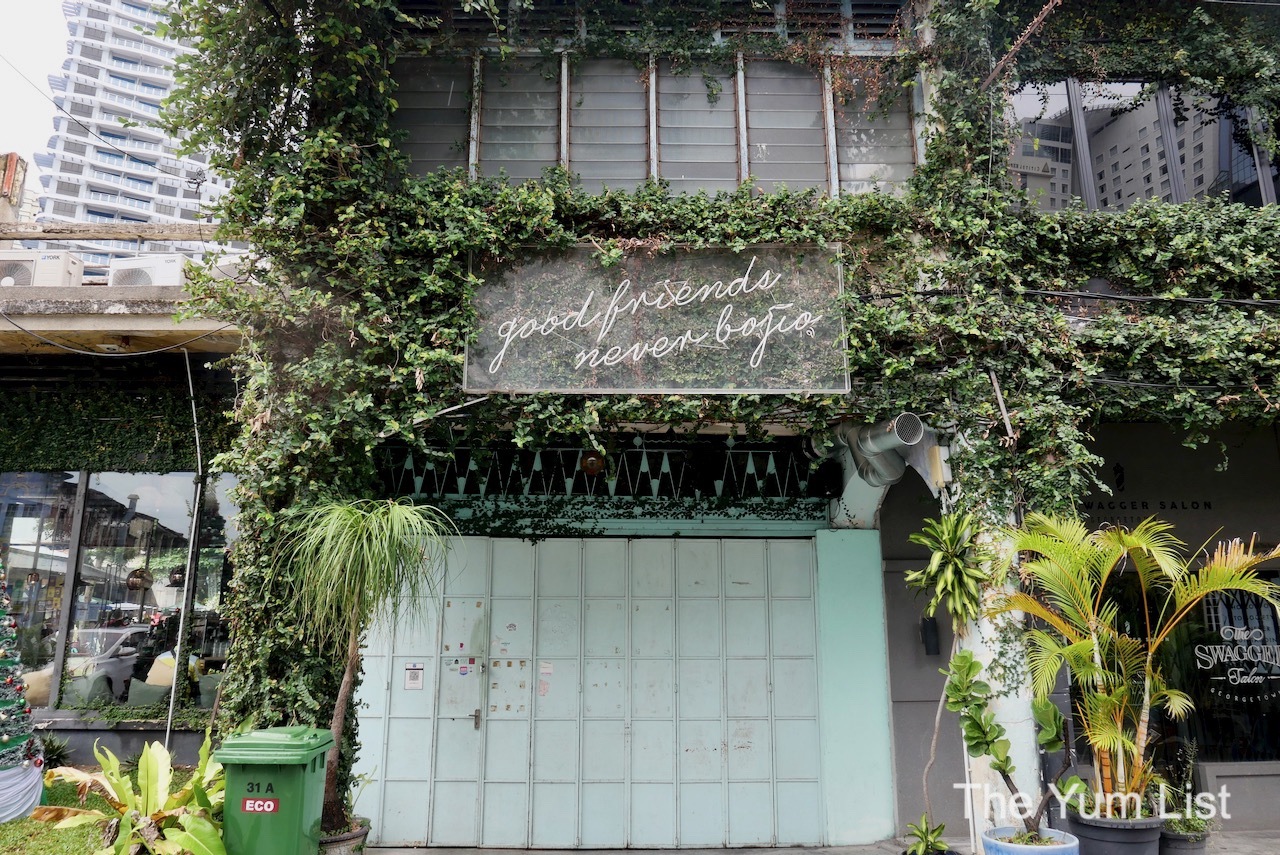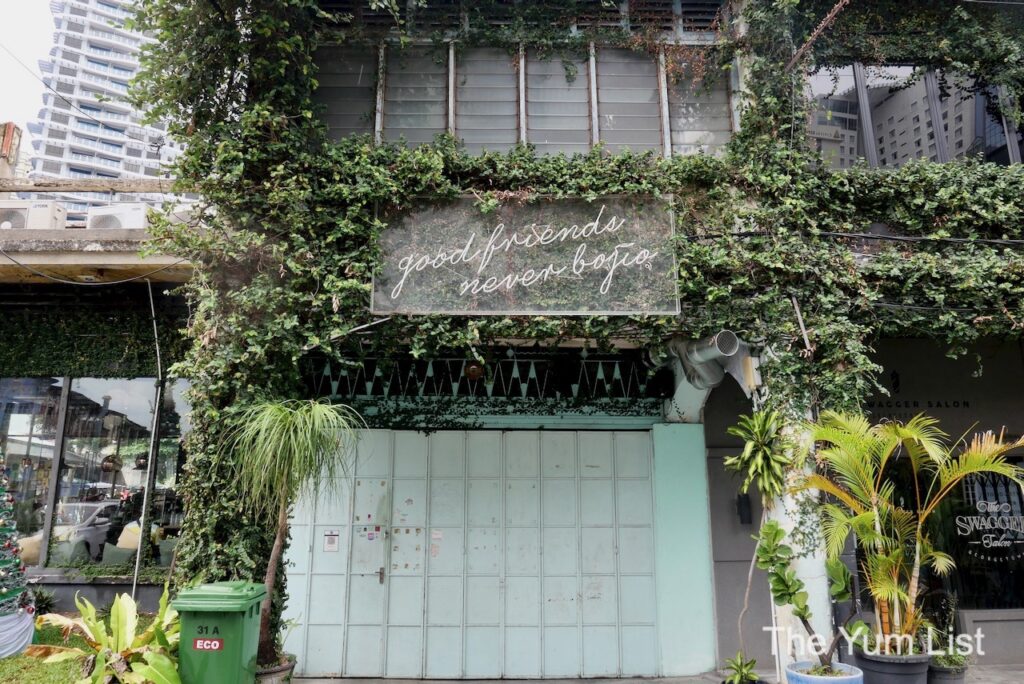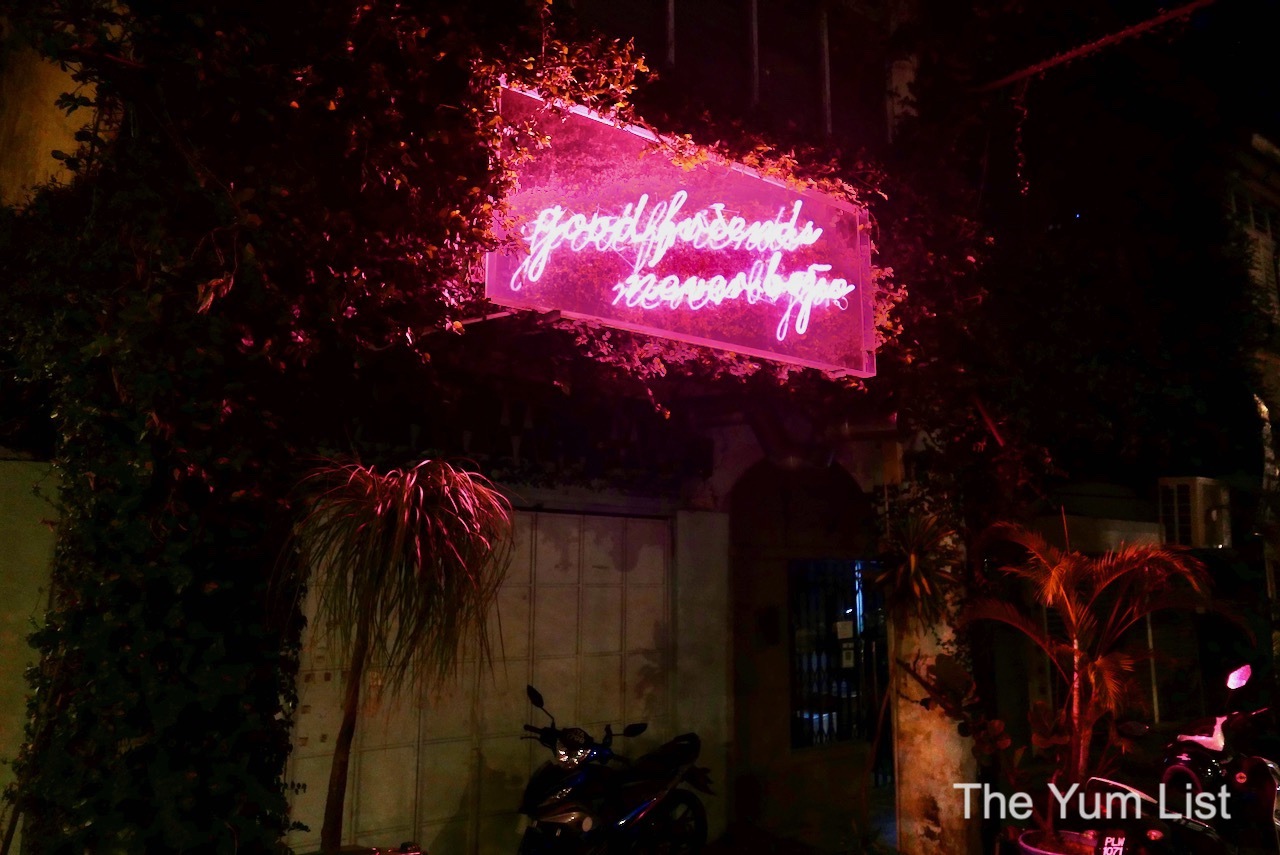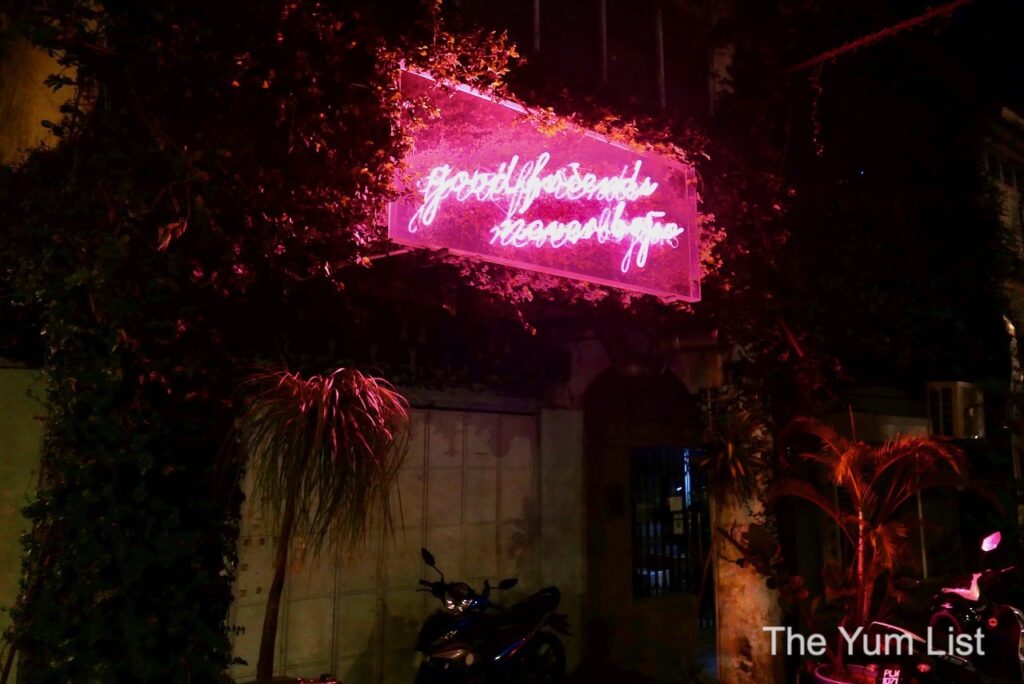 * Ignore the next few paragraphs – the entrance is now through The Swagger Salon, the clothing store in front! 
The door remains shut with no hint of what's inside so I have to look closely for the opening (the QR Code on the door is a bit of a giveaway). I guess the bar at the front is similar to a red herring in a mystery novel. If you just looked up the address, you'd think you'd found it. 
If you did happen to plop yourself on a bar stool, though, and order a cocktail, you might notice a stream of people disappearing once they reach the back of the room. Not saying I did this, but I can see how it would be an easy mistake. You'd then pay for your drink (and quite a good one too), and follow the trail.
Heading as far back as I can go, I find a curtain on the right leading to what looks like a cleaning storage cabinet. I go through, open the curtain and find Backdoor Bodega.
Backdoor Bodega – Hidden Bar Penang
The night is young but the crowd has already started gathering. I pull up a bar stool for a front-row view of the action. And, the bartenders don't disappoint. The team of three, Thanesh, Giap and Shen, squeeze into the small space and don't stop moving from the moment guests arrive. One is pouring teh tarik style. Another shaking up a storm with a shaker in each hand. And, the third is placing garnishes atop a drink. They switch roles, swivelling and moving from high to low, front to back across the bar as a well-oiled machine. It's almost as exciting to watch as it is to drink.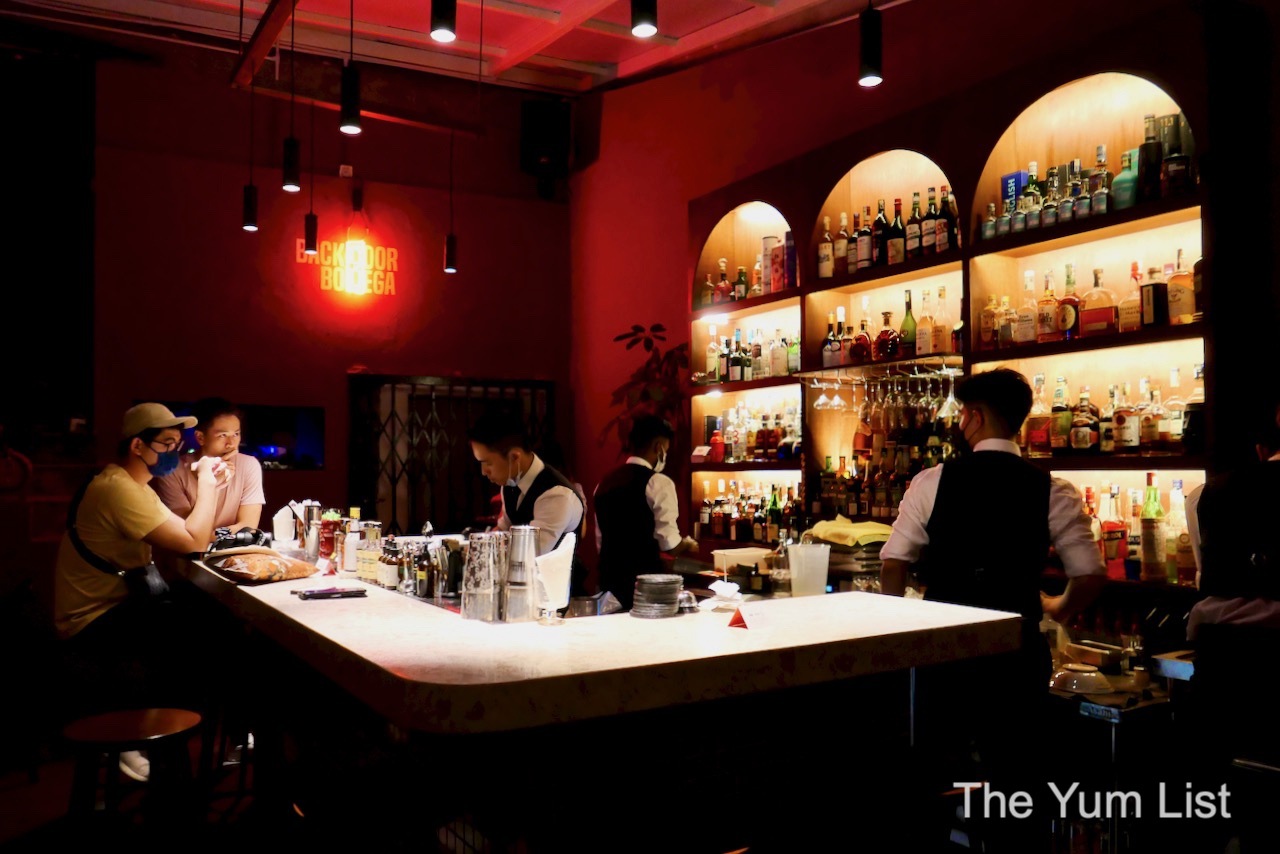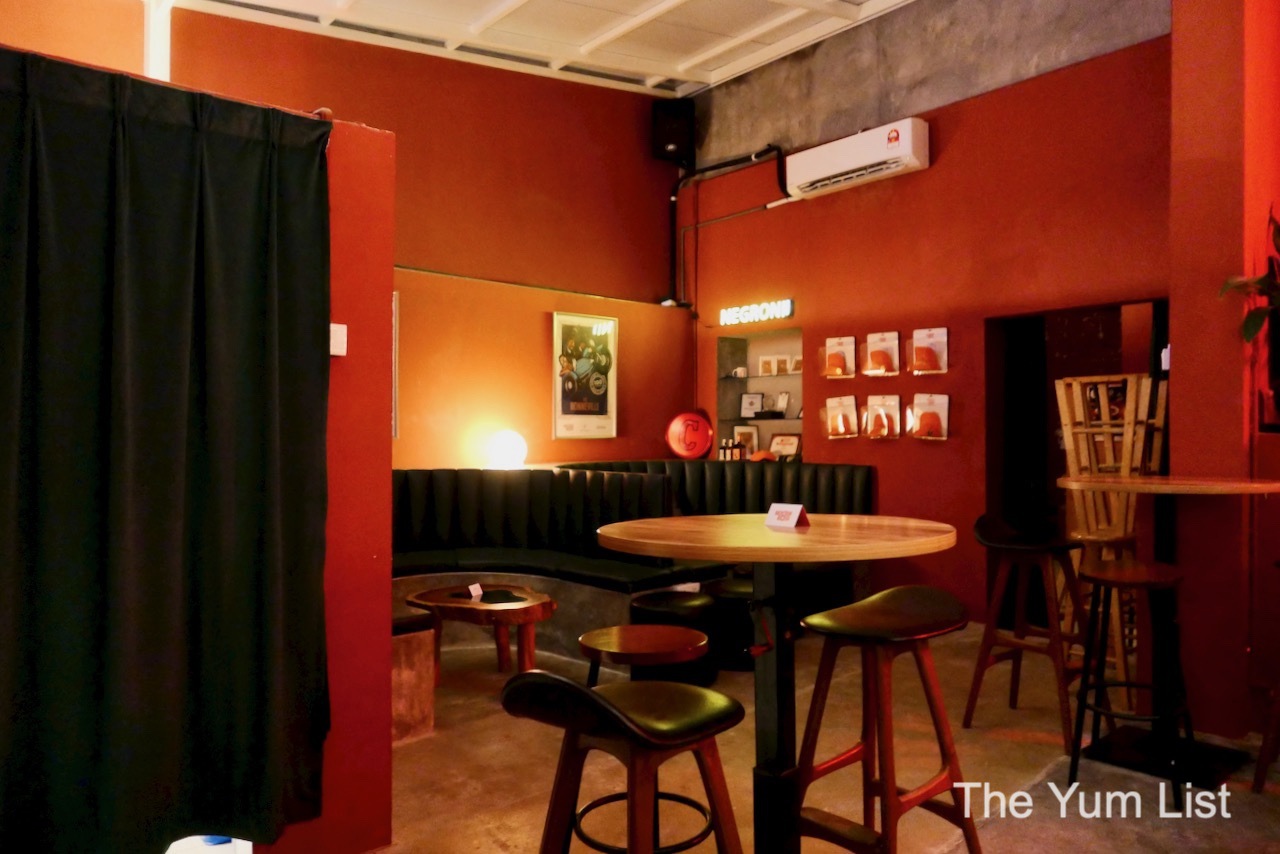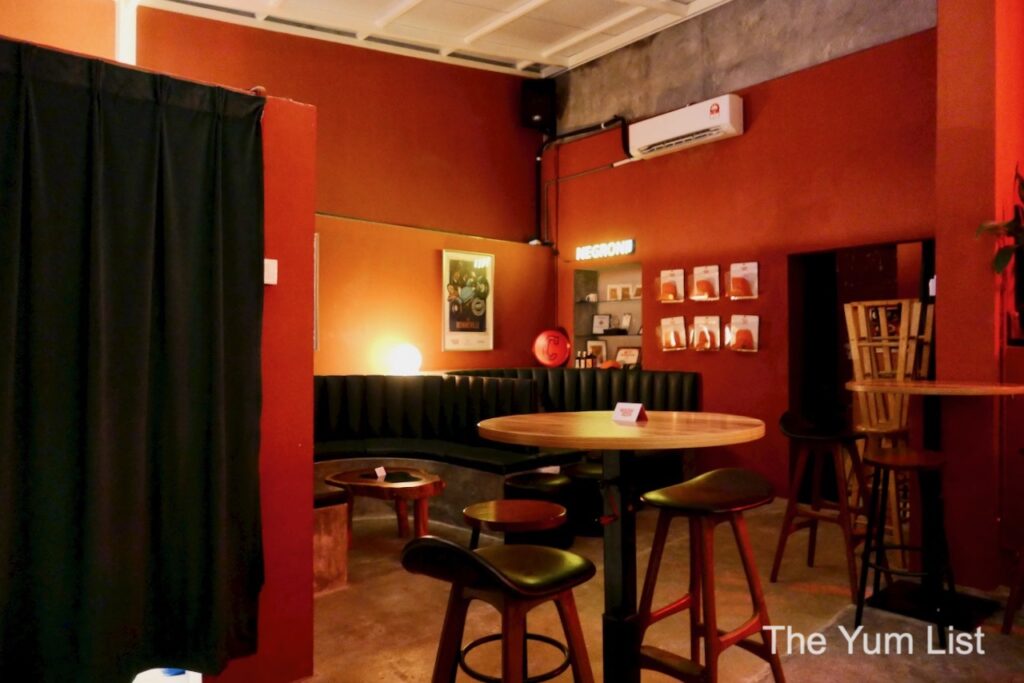 Backdoor Bodega Cocktail Menu
Backdoor Bodega boasts over 40 signature cocktails. They are happy to make classics if you prefer, but with an award-winning team, you should at least try one original creation. The menu itself is a creative work, with scribbled side notes and annotations telling stories behind the drinks.
Hall of Fame
From the Hall of Fame, Kelapa Hotak (RM 35) pre-dates the existence of the bar itself, A.K.A BB cocktail #001. It is smooth and easy to drink with coconut-infused rum, pandan and clarified coconut custard. Garnished with a single pandan leaf and served over a perfectly clear cube of ice, it's a fitting place to start.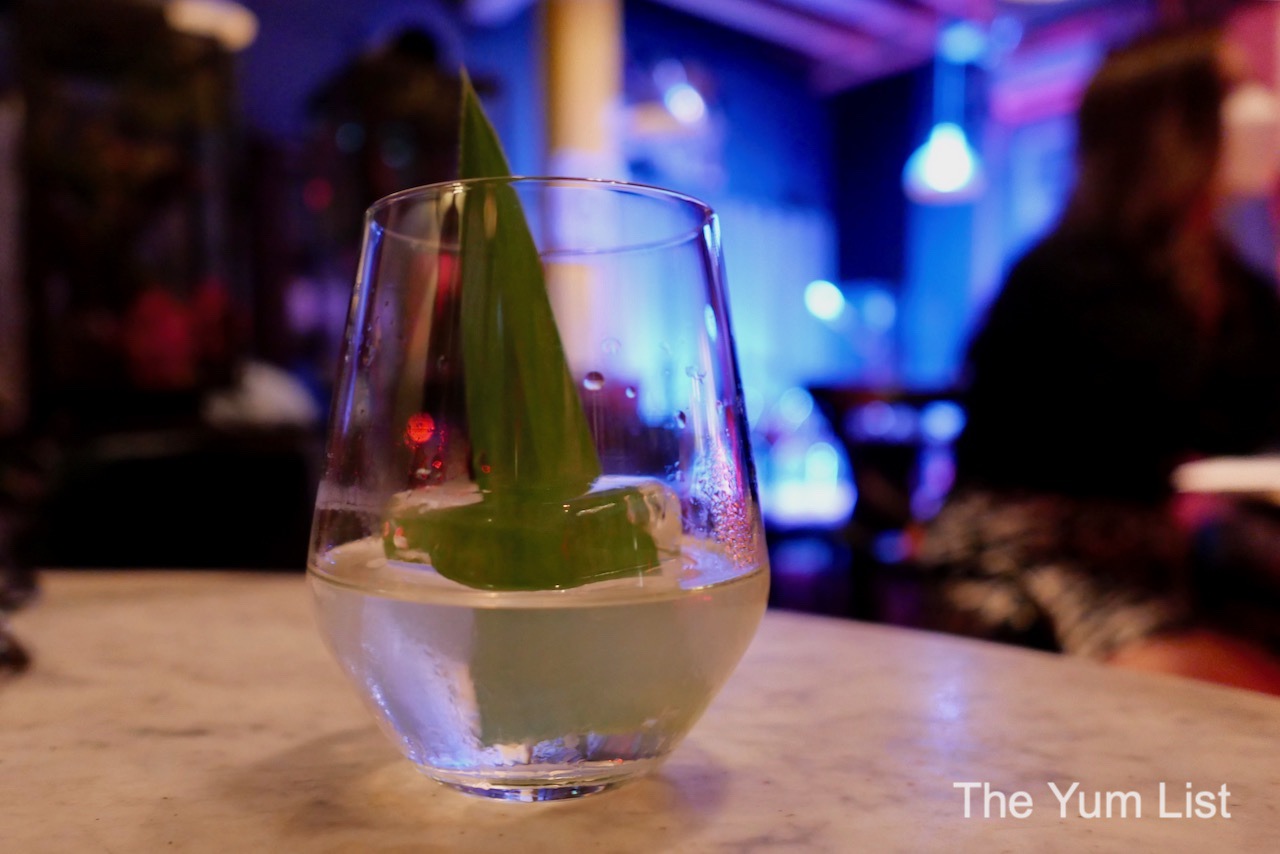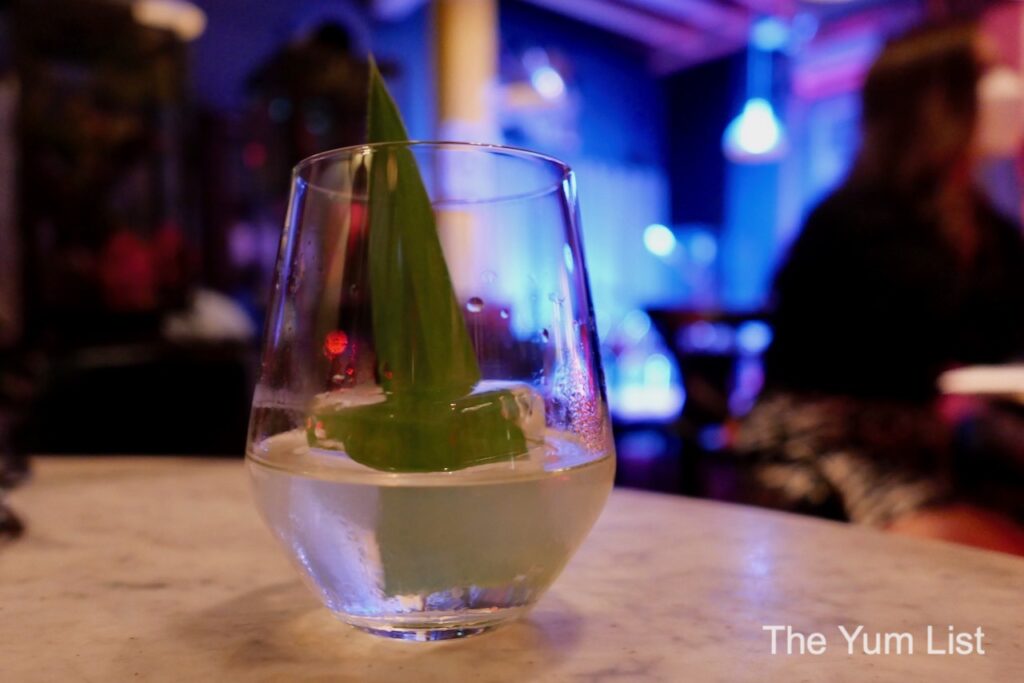 Penang Flavours
Bartender Shen shares that Chrysanthemum (RM 35) and The Meg (RM 35) are two of the most popular picks amongst regulars. Chrysanthemum-infused gin, homemade tea syrup and Lapsang Souchong cold brew tea convince me that gin and tea should be paired with greater frequency. The white nutmeg daiquiri, The Meg, features nutmeg-infused rum, house-spiced rum and fresh lime juice. Apparently, Penang is the only place in the world where nutmeg is consumed as a beverage. It's about time the international scene caught on.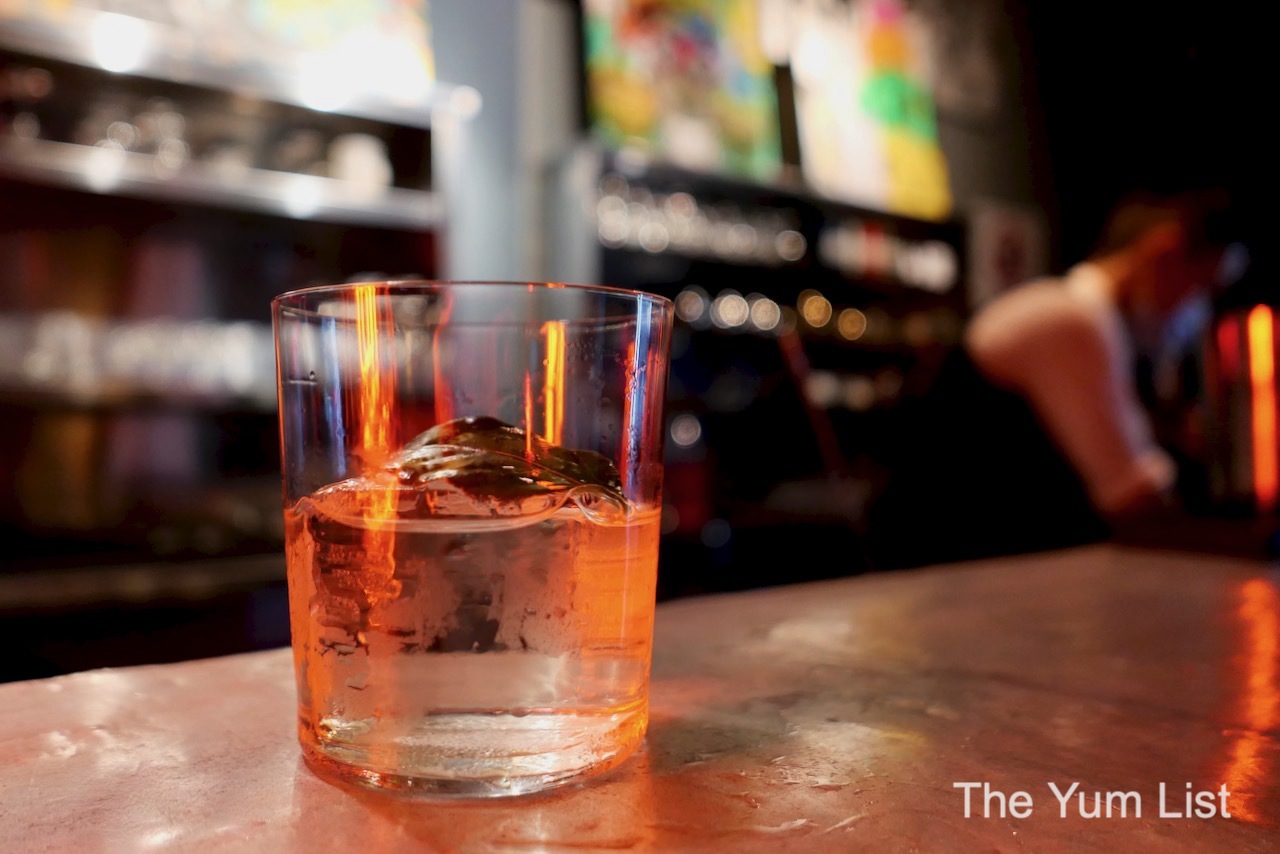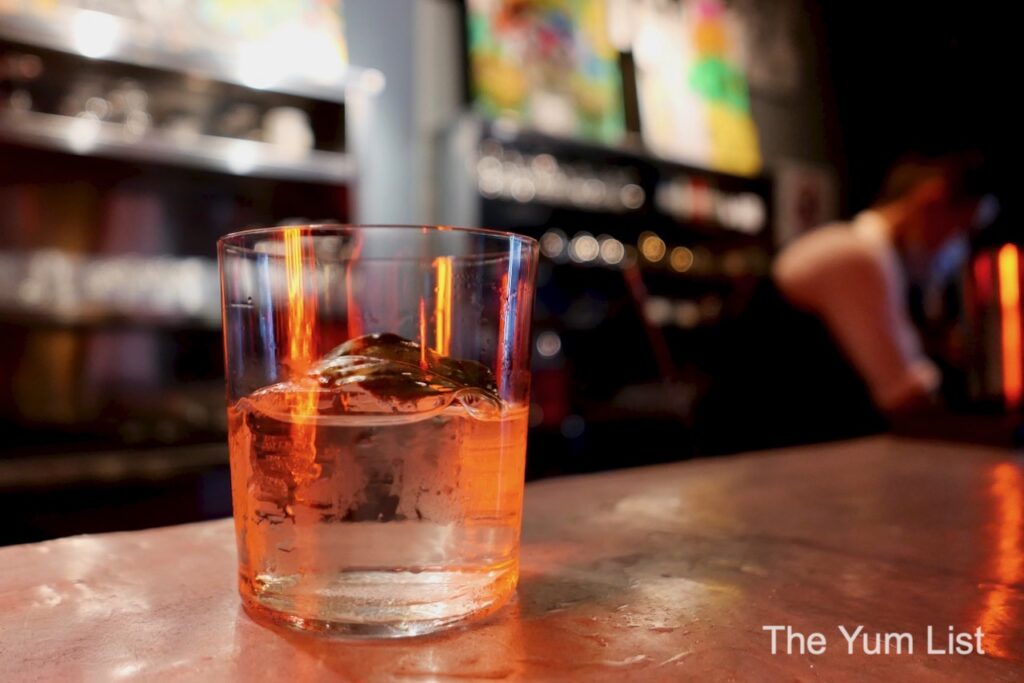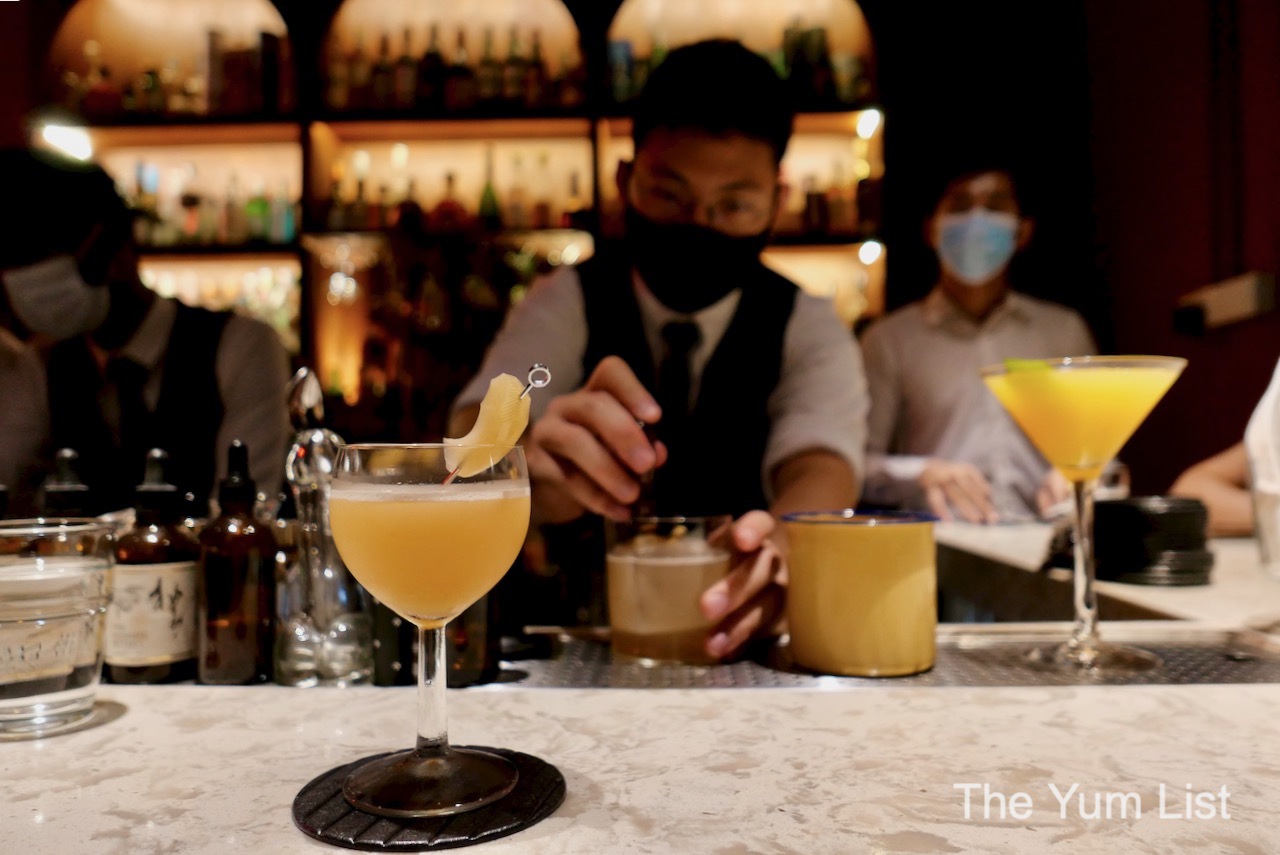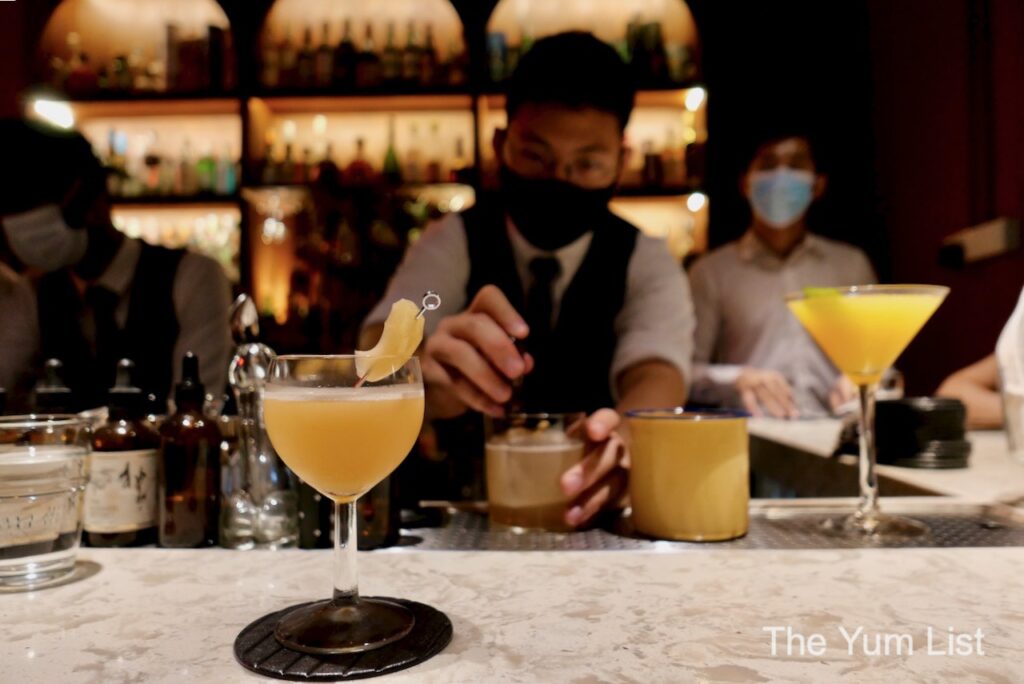 Old Soul
The Old Soul collection consists of beverages that are spirit-forward, no-nonsense and straight to the point, such as the Genmaitini (RM 35). Genmaicha-infused gin, a house blend of vermouth and shiso bitters turn a familiar classic into something highly intriguing.
Trial & Error
Random, experimental concoctions that turned out to be the Backdoor Bodega team's personal favourites end up in the Trial & Error section. Inspired by Kepong's famous "Mango Lah," the Mango Martini (RM 38) has been a big hit. Made with fresh mango, gin, vermouth-infused sago and grapefruit, it's bright and fresh.
Also with local influence, the Patpoh Negroni (RM 38) is a nod to "Pat Poh," a uniquely Penang drink with a patented recipe. London dry gin, Bigallet Bellambre, Pat Poh, Giffard Pamplemousse Rose and sweet Vermouth, come together to make a serious nightcap.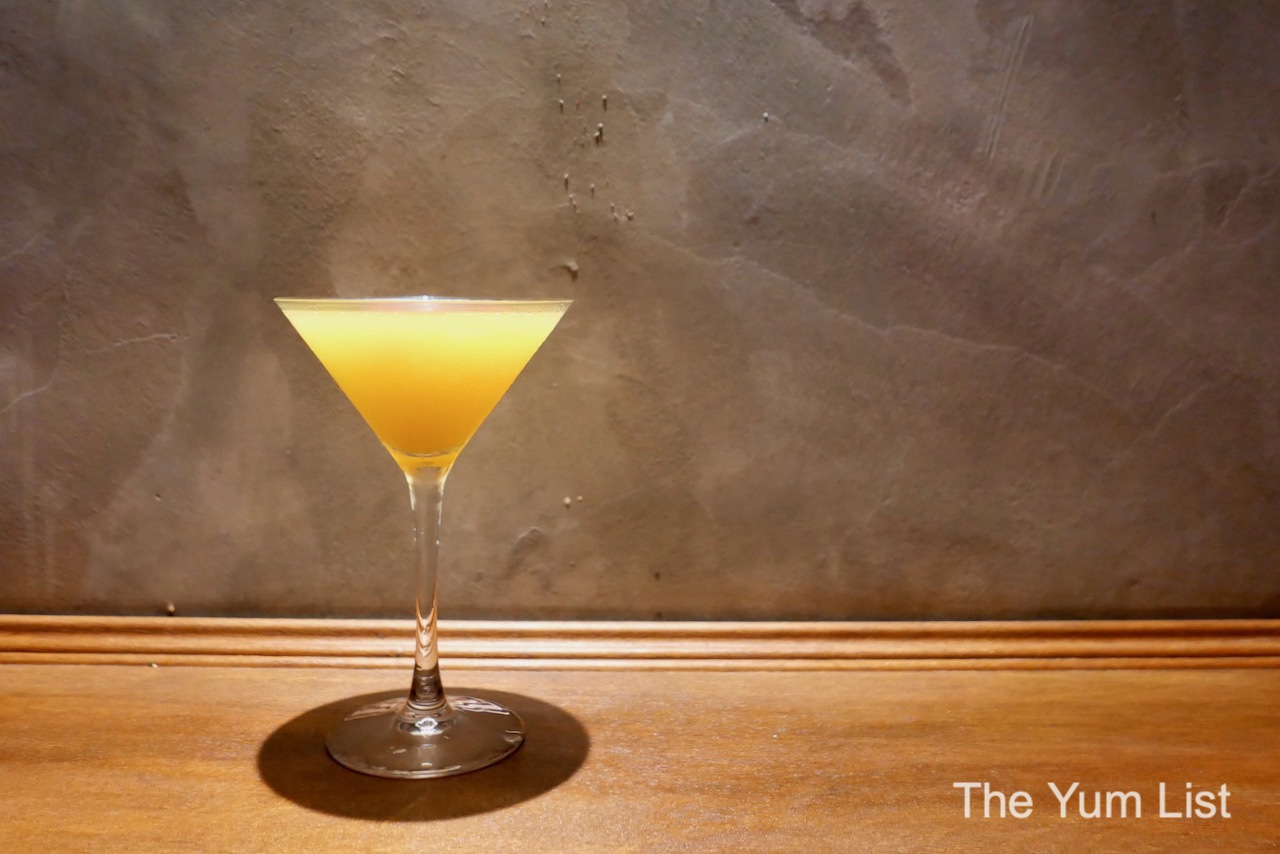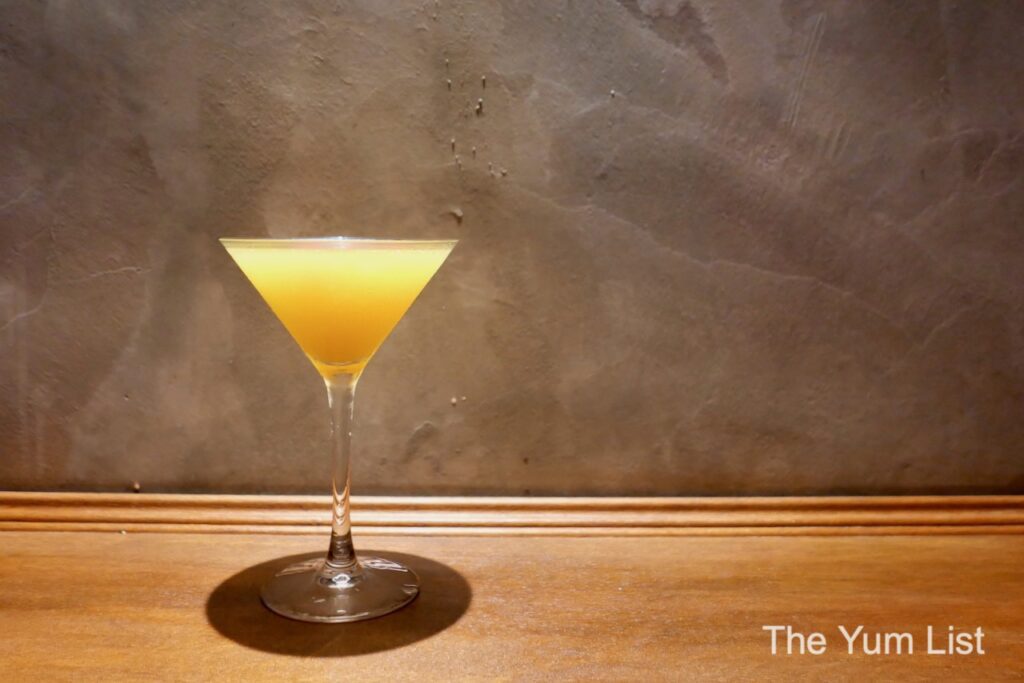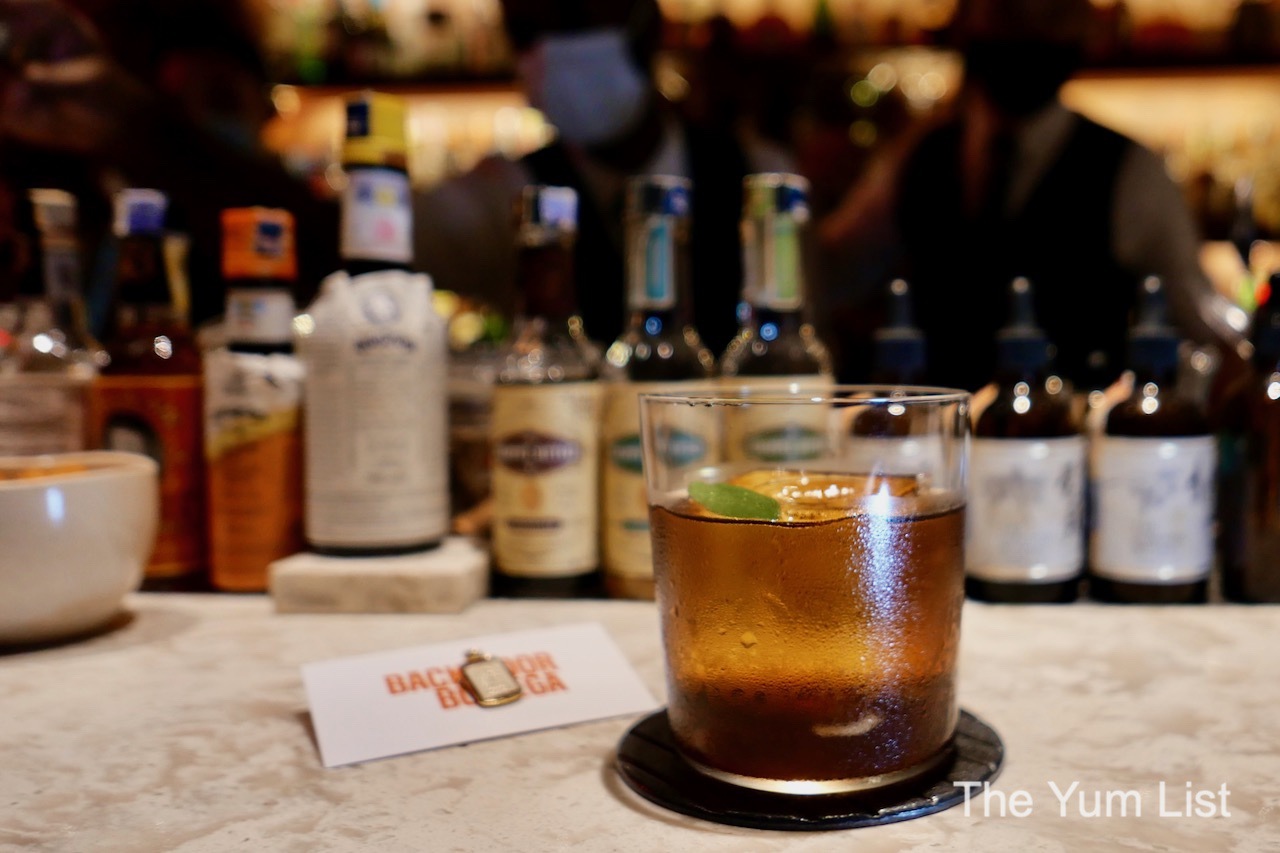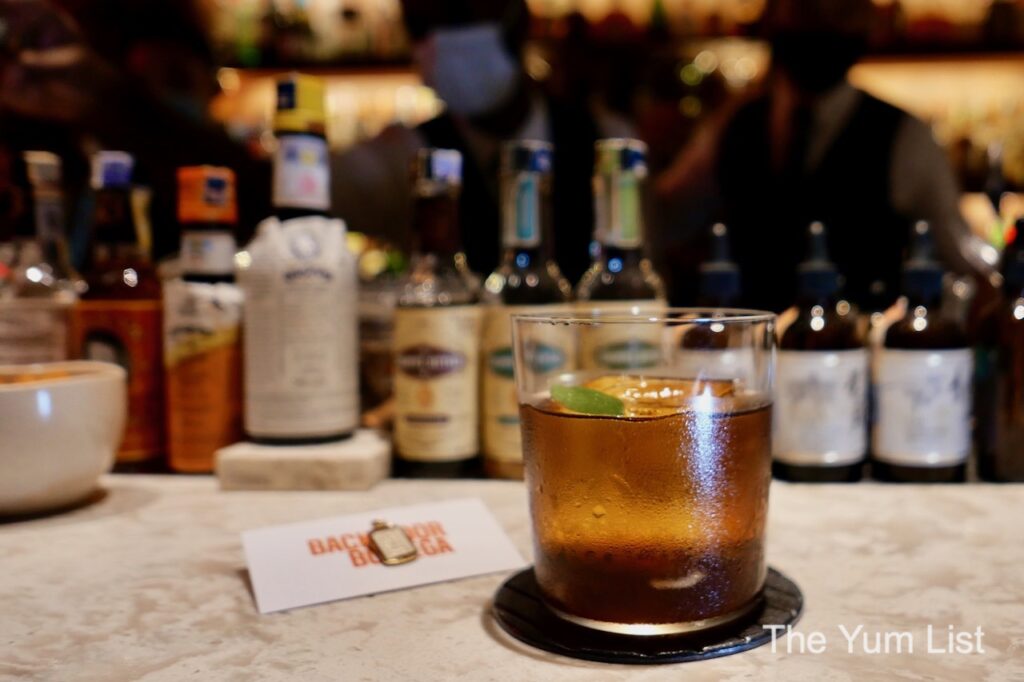 New Age
Leaving my top pick until last, if you try nothing else on the menu, make the One-Two-Som (Tam)! (RM 35) your one. This mix of papaya-infused rum, kaffir lime leaf, fresh lime juice and chilli is Giap's pride and joy. That Thai-inspired profile of sour freshness with a gently sweet underpinning and enticing weave of spice is absolutely addictive.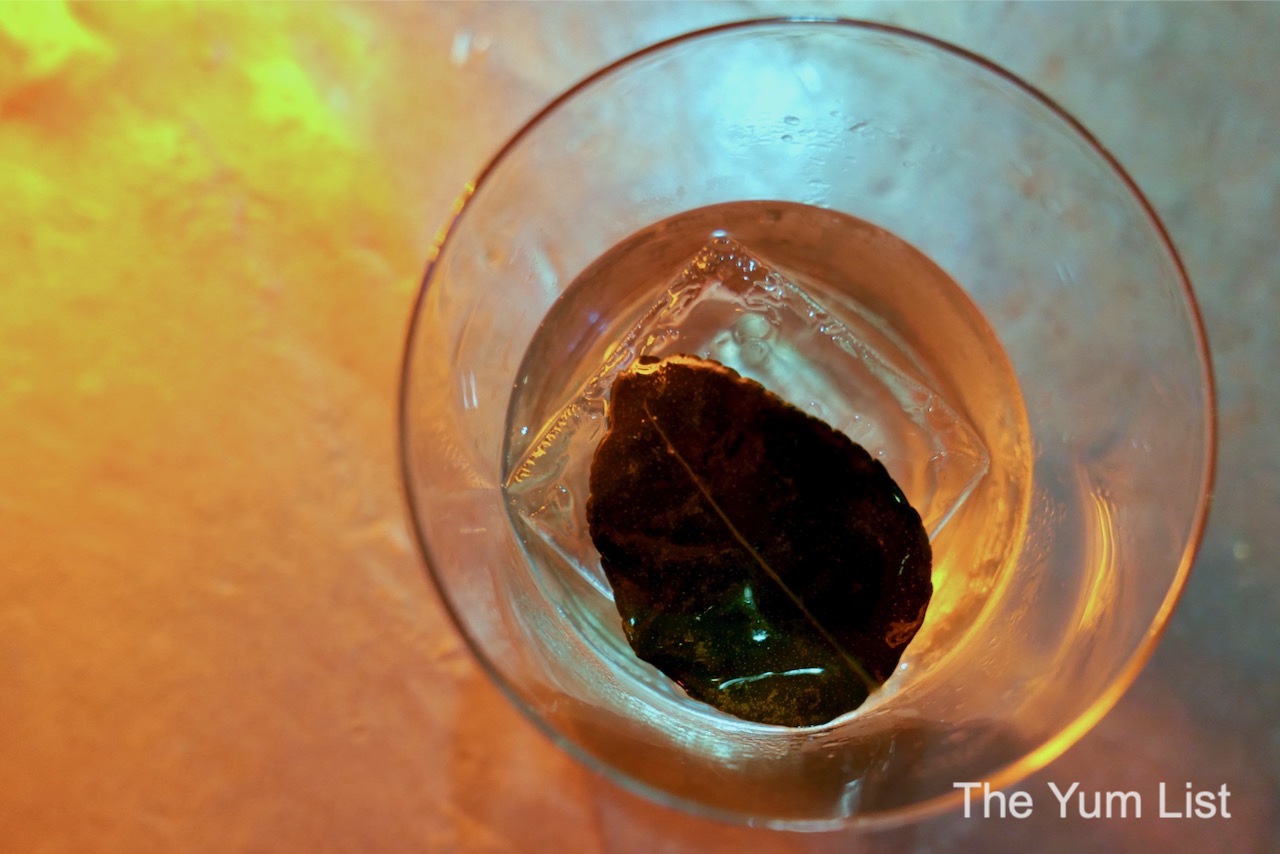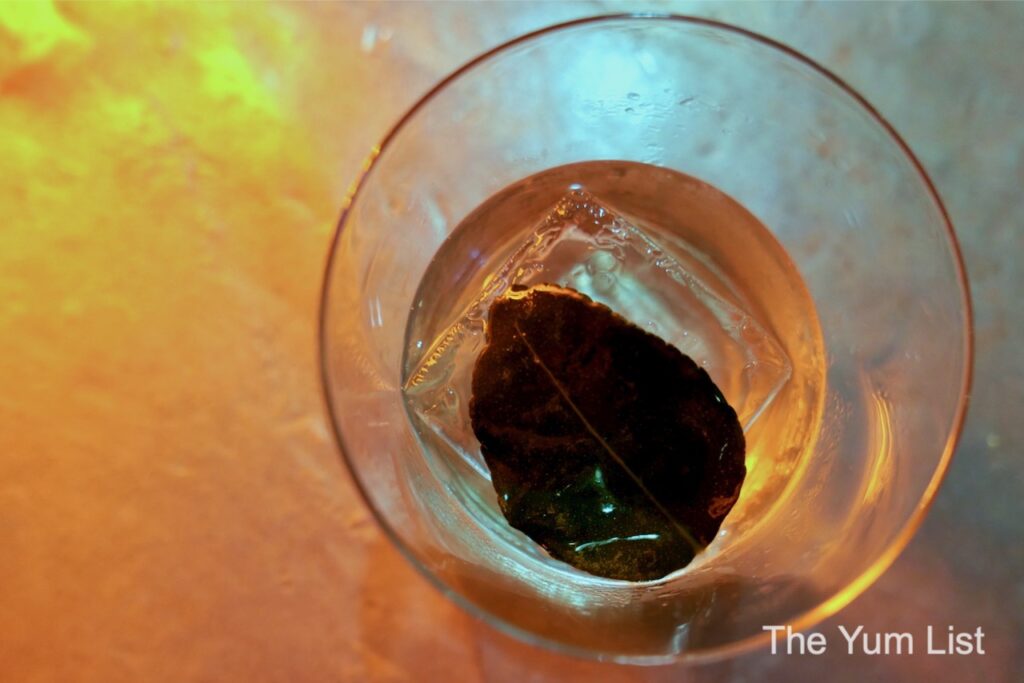 Backdoor Bodega Penang
The team at Backdoor Bodega continually improve and revamp their menu. There's a new compilation of cocktails coming out in January so if you want to try the creations featured here get in before the year-end!
Reasons to visit Backdoor Bodega: fun, entertaining, bustling speakeasy; expertly crafted cocktails; a friendly, creative team of bartenders who complement each other; must try the One-Two-Som (Tam)!; the thrill of discovering a hidden bar.
Backdoor Bodega Menu
Backdoor Bodega's menu will get a revamp in January 2022. This is the current December 2021 list.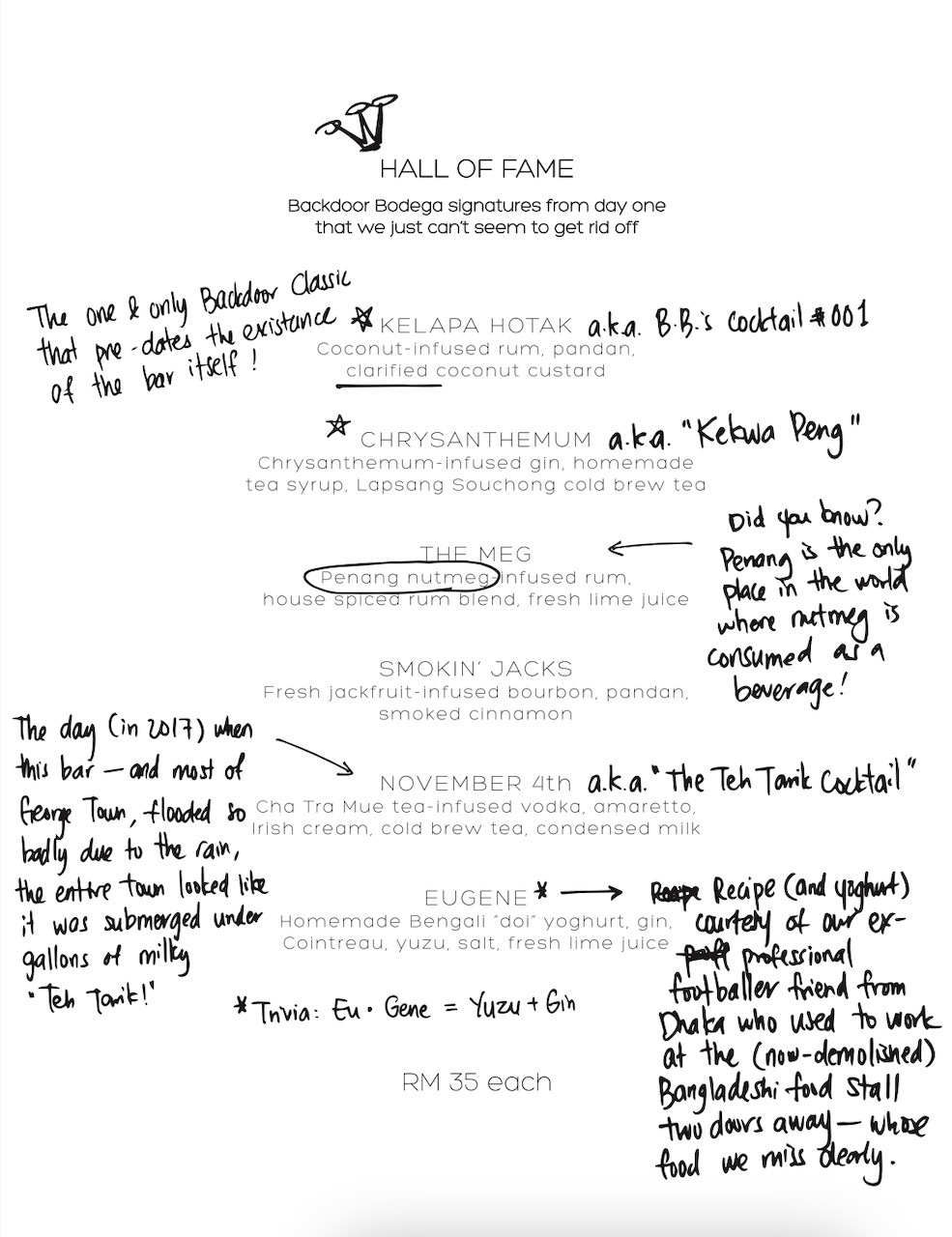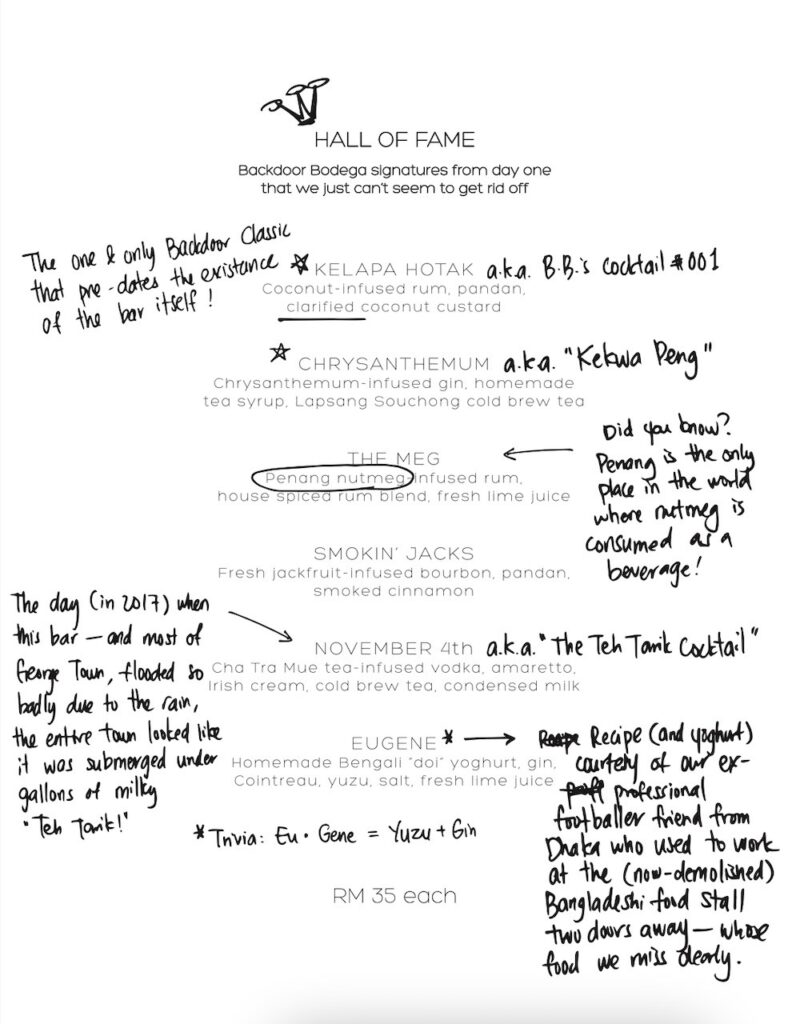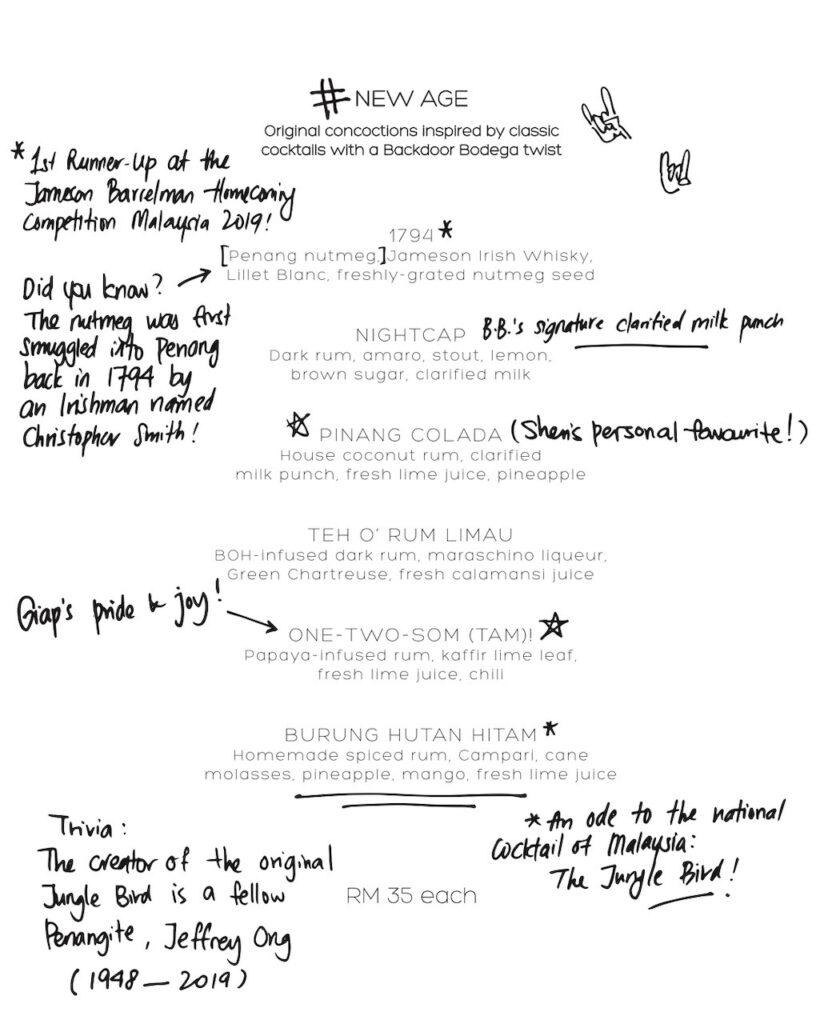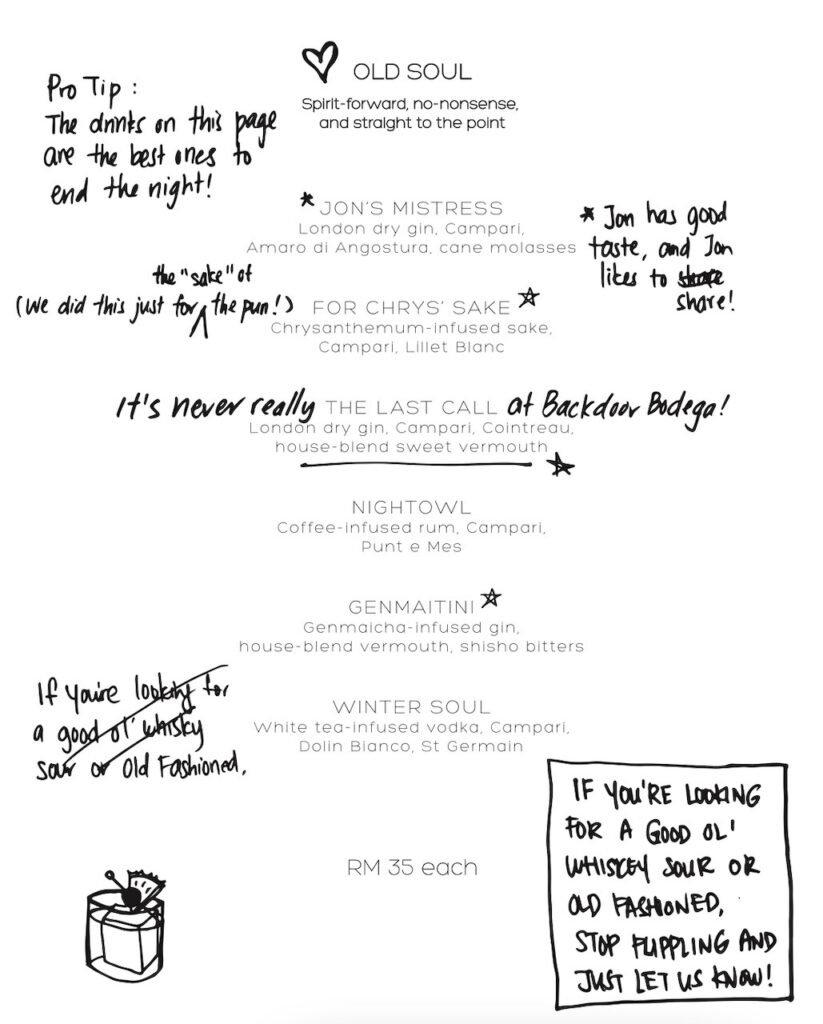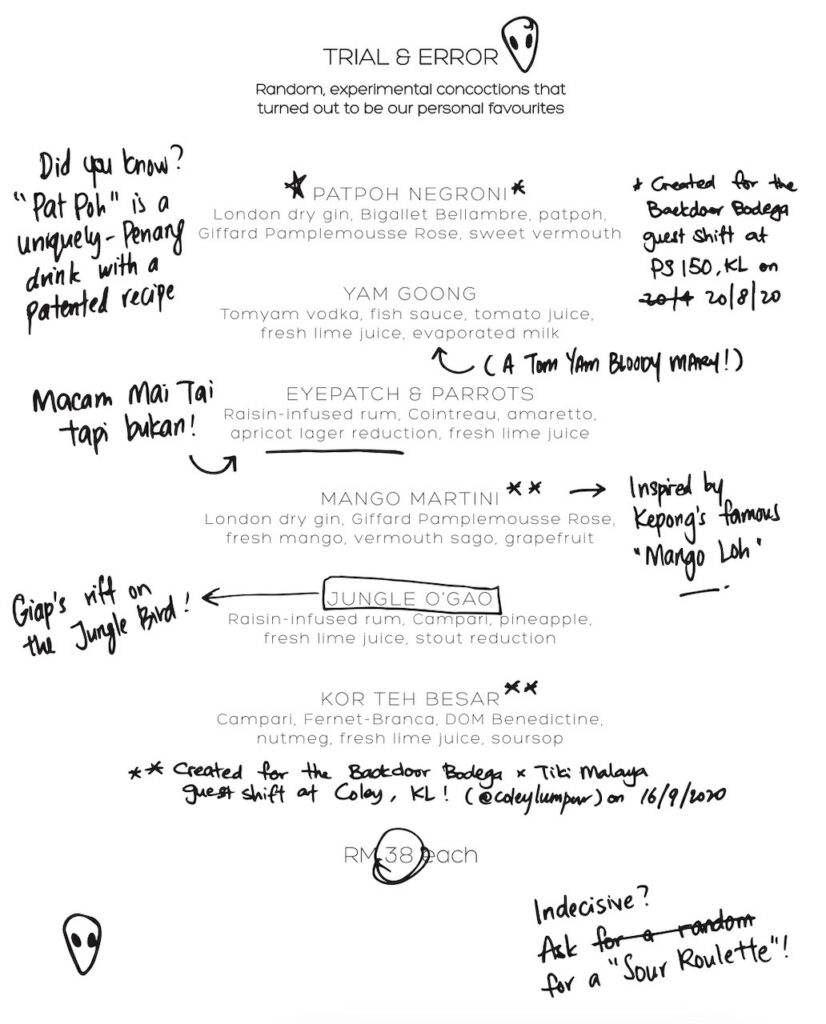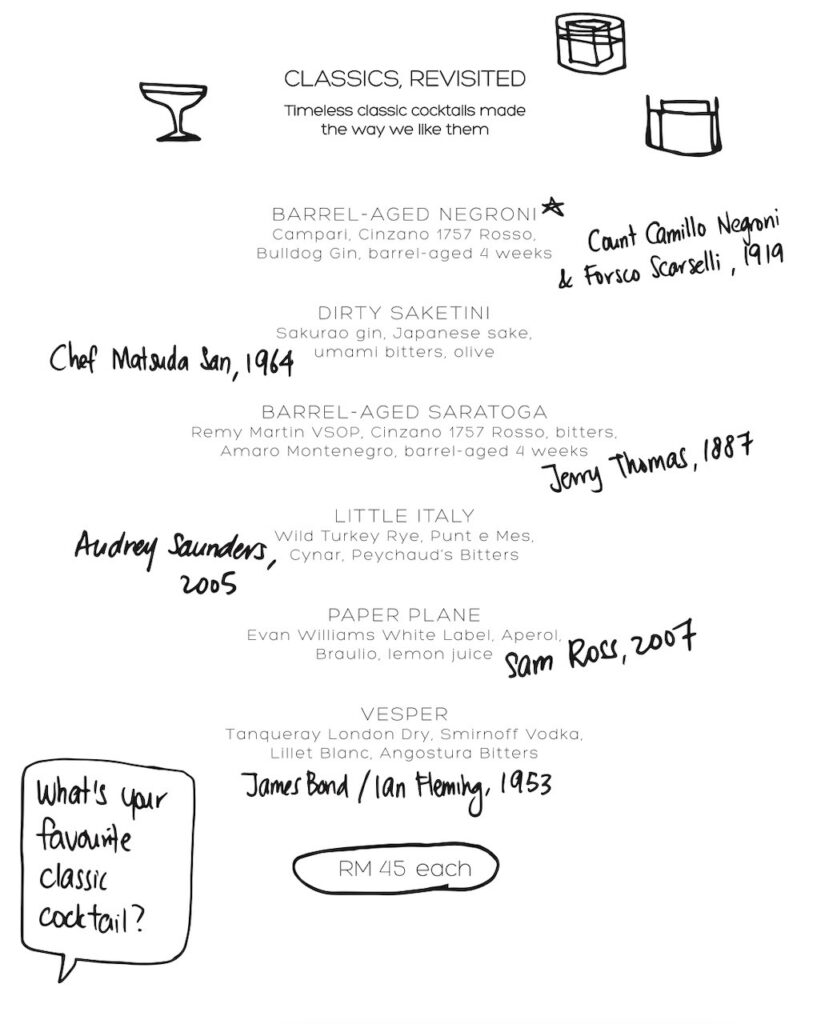 Backdoor Bodega Penang
Jalan Gurdwara, 10300 George Town
Pulau Pinang, Malaysia (next to the Hin Bus Depot entrance)
www.backdoorbodega.com
[email protected]
Backdoor Bodega Opening Hours
Thursday to Sunday 8 pm – 1 am
Find more recommendations for travel to Penang here and stay up to date with the latest gourmet happenings around Malaysia here and here.