Juju Lounge & Restaurant
Seraphina Anderson & Monica Tindall
First, we had hidden bars in Penang… now, we have hidden restaurants!
Juju Lounge & Restaurant is a hidden private dining establishment just off Stewart Lane in the heart of George Town. It's just a few steps from the beautiful boutique heritage hotel, Seven Terraces, directly behind the infamous Café Antarabangsa. To find it, from Lorong Stewart go down the narrow street Lorong Muda. Take the first alley on the right. Go all the way to the end and knock on the large black door to the right and wait for the owner, CC, to let you in.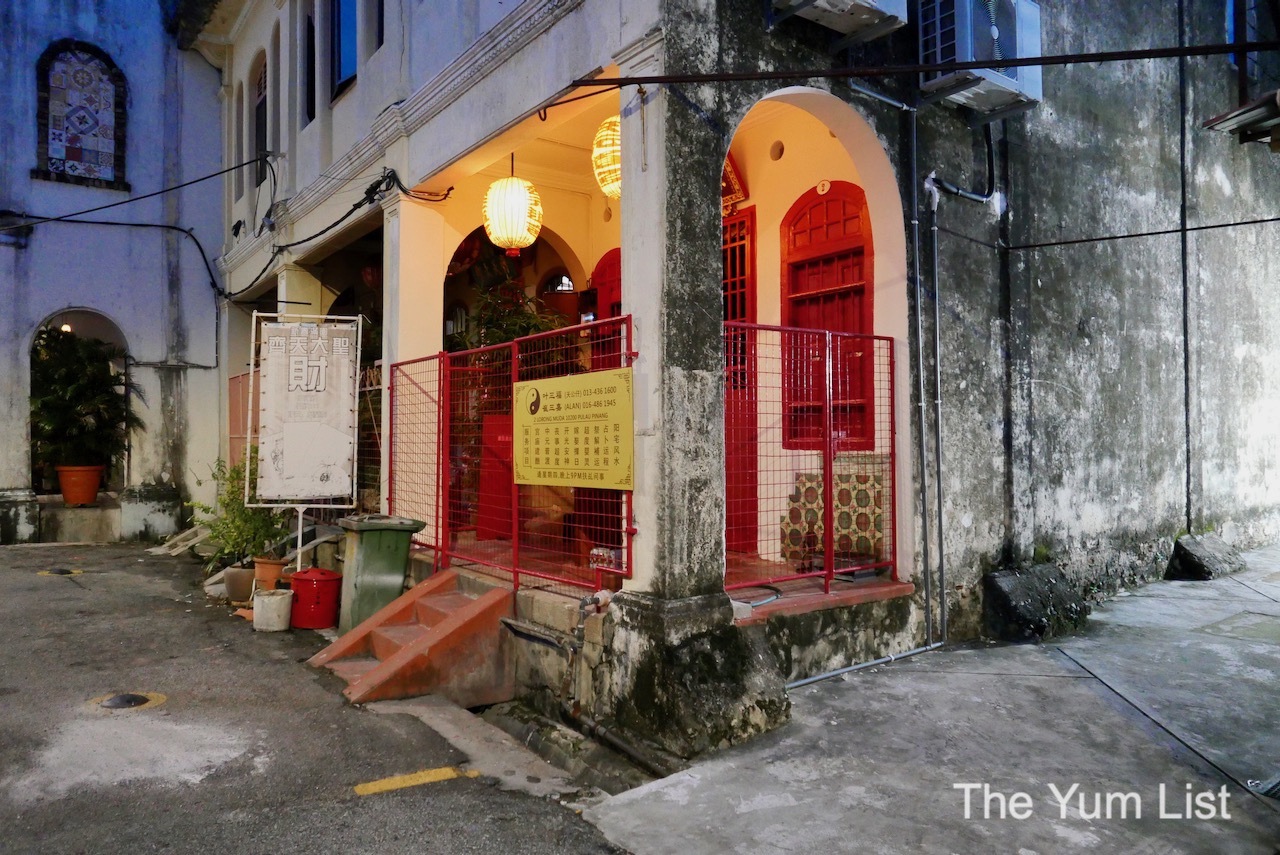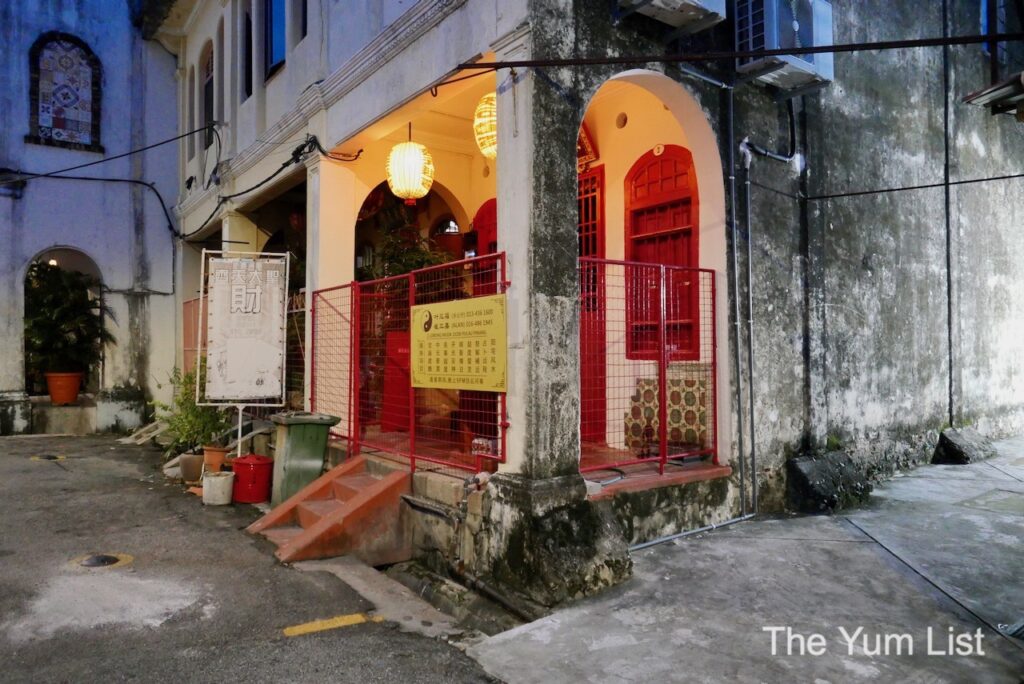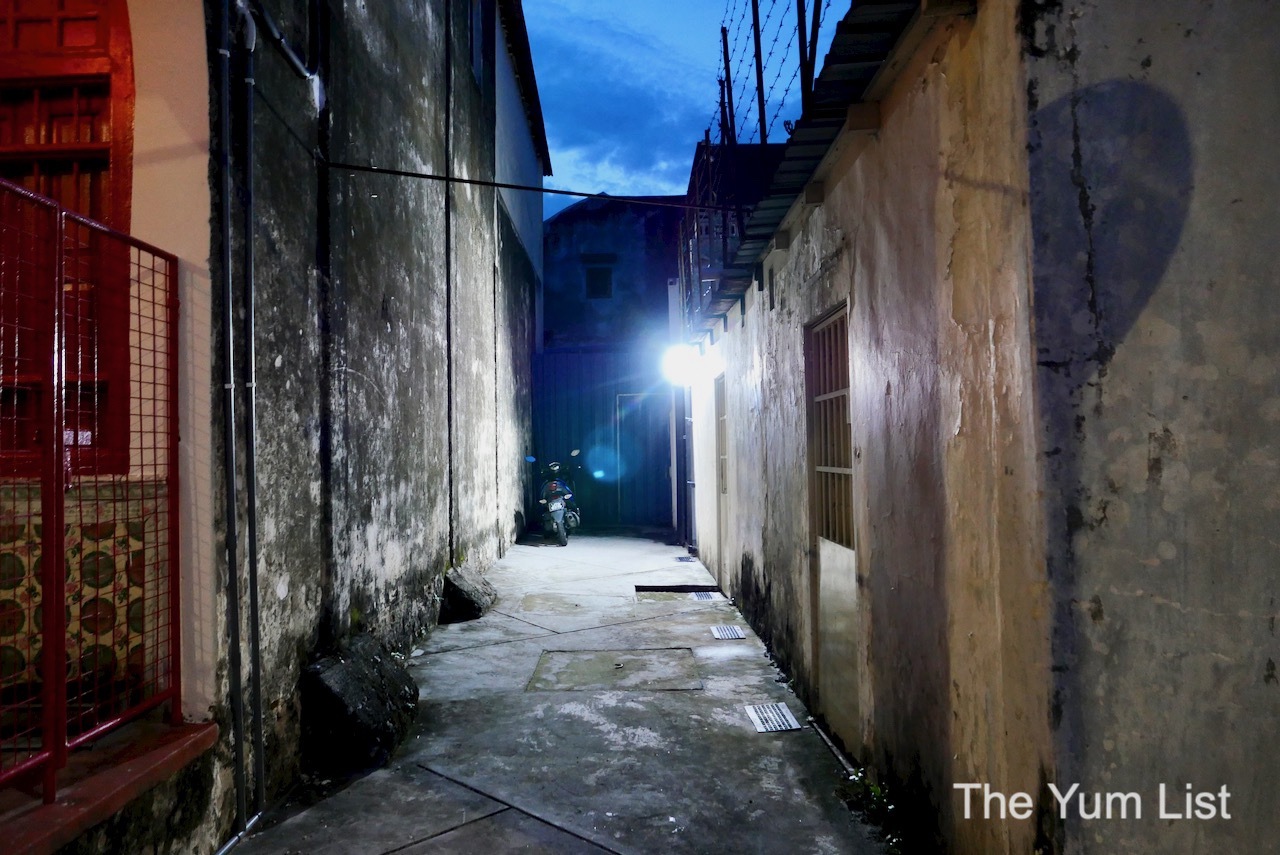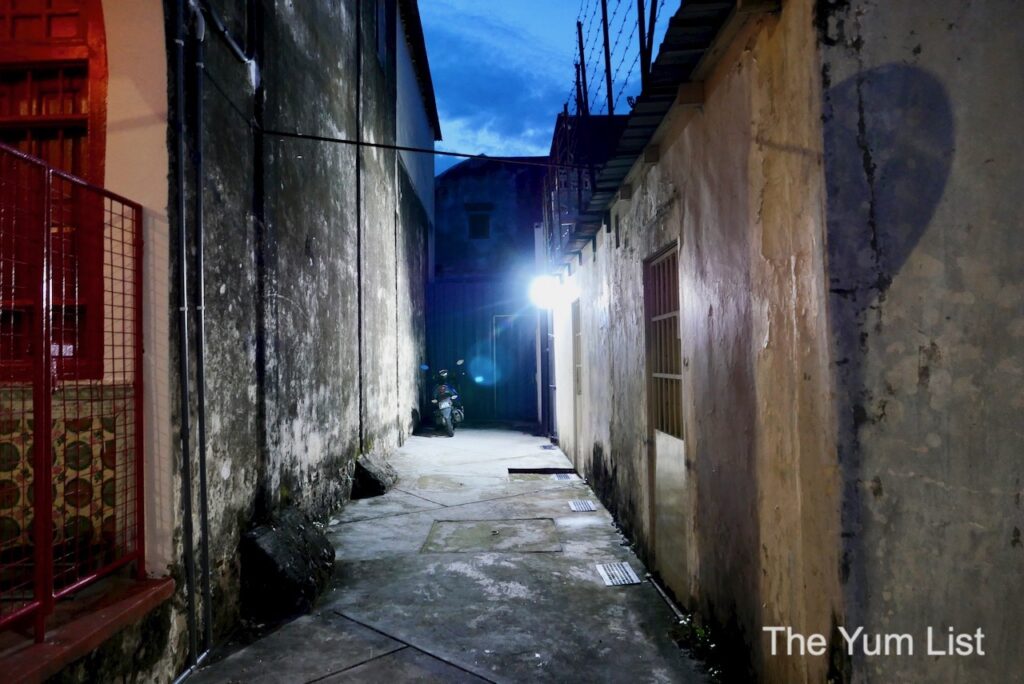 There's a fabulous entryway of angled mirrors and warm lighting. To the left is the kitchen, and a cosy private room suitable for around 10 guests. Straight ahead is a steep set of ladder-like stairs (rethink your high-heels) that leads to the main lofty-ceilinged dining room.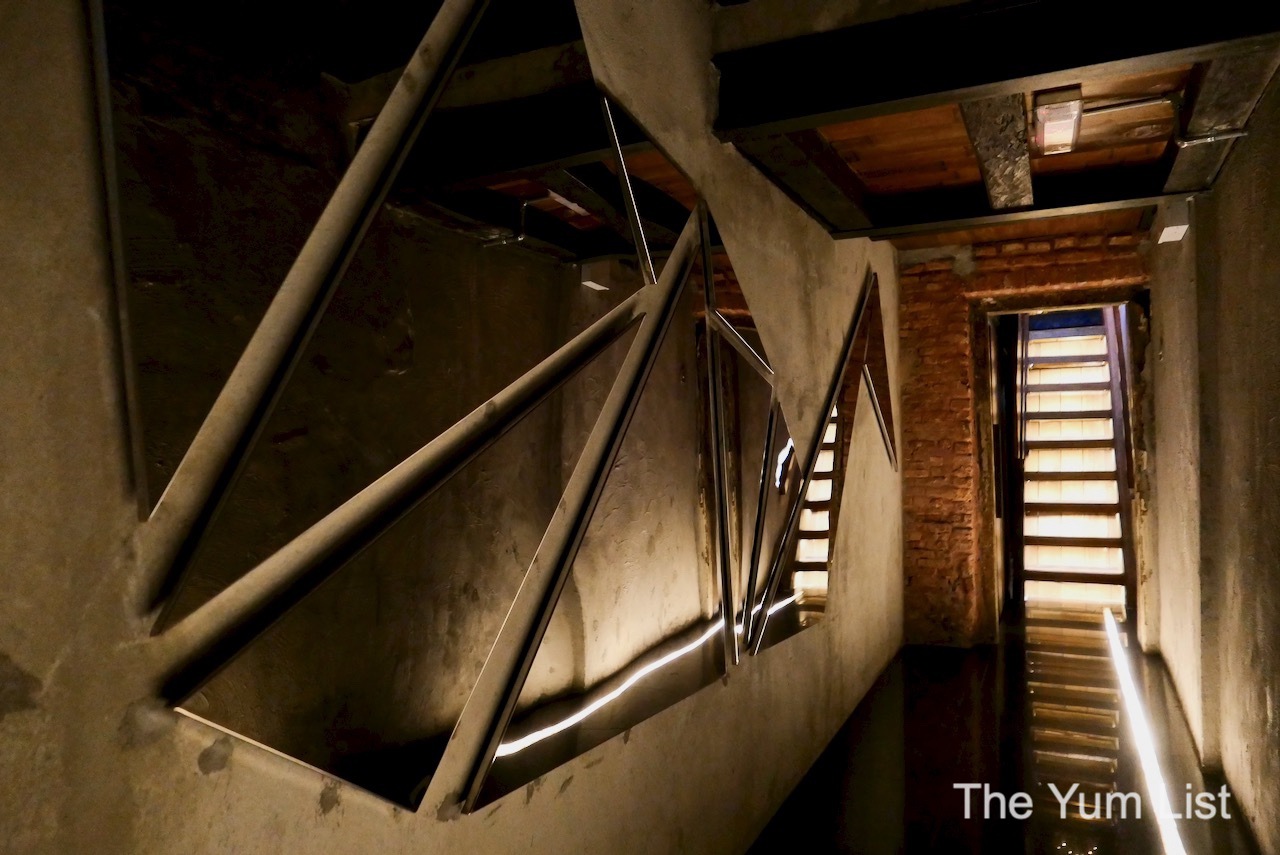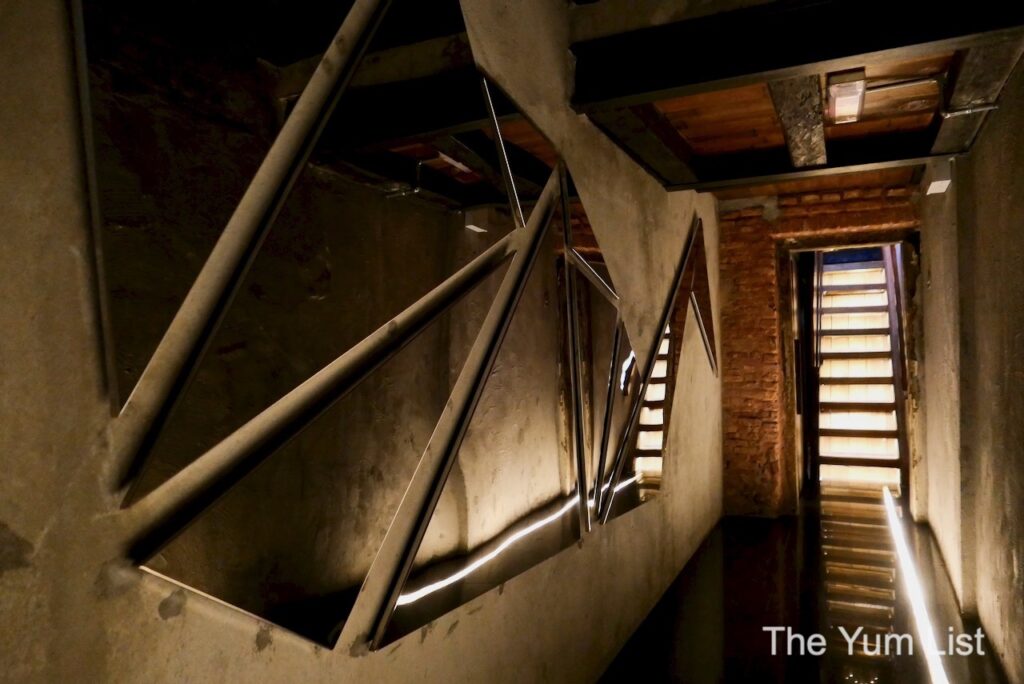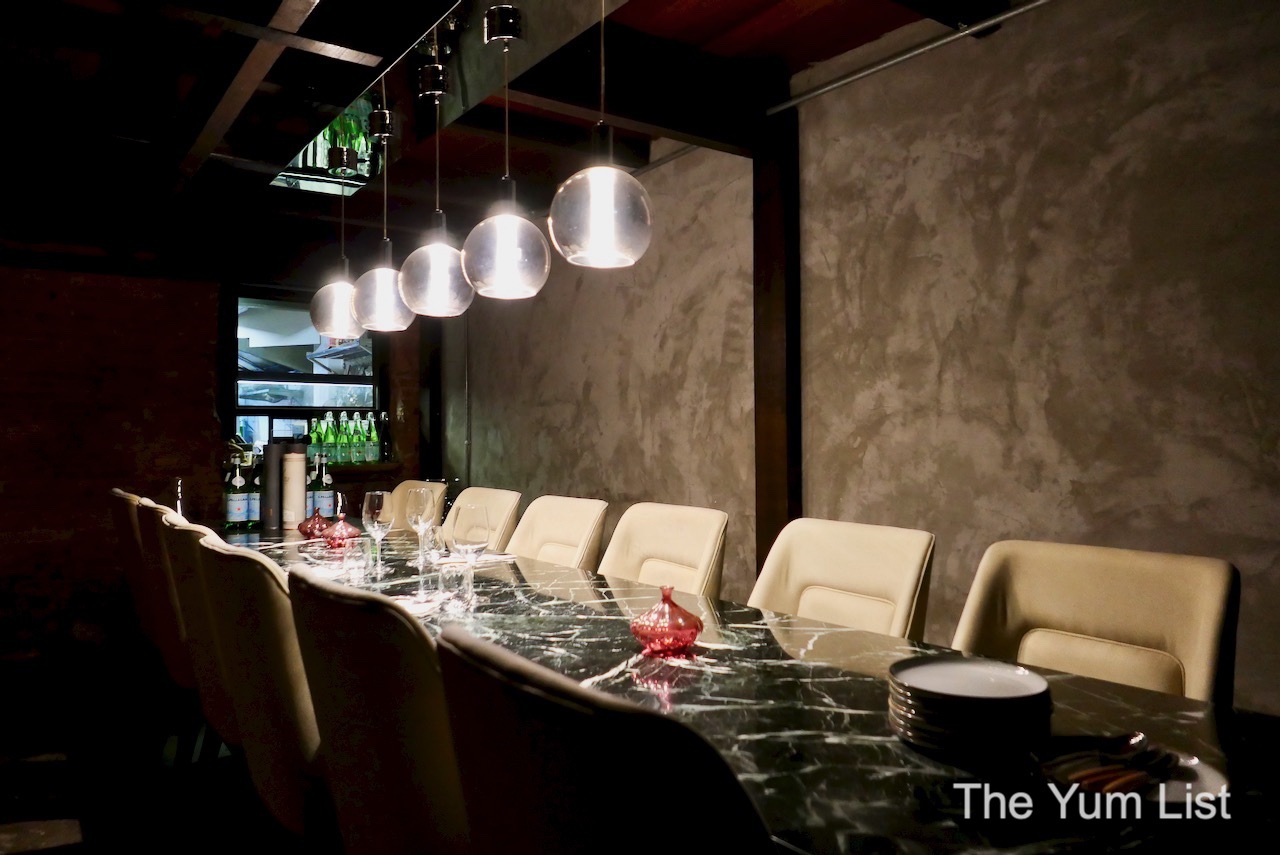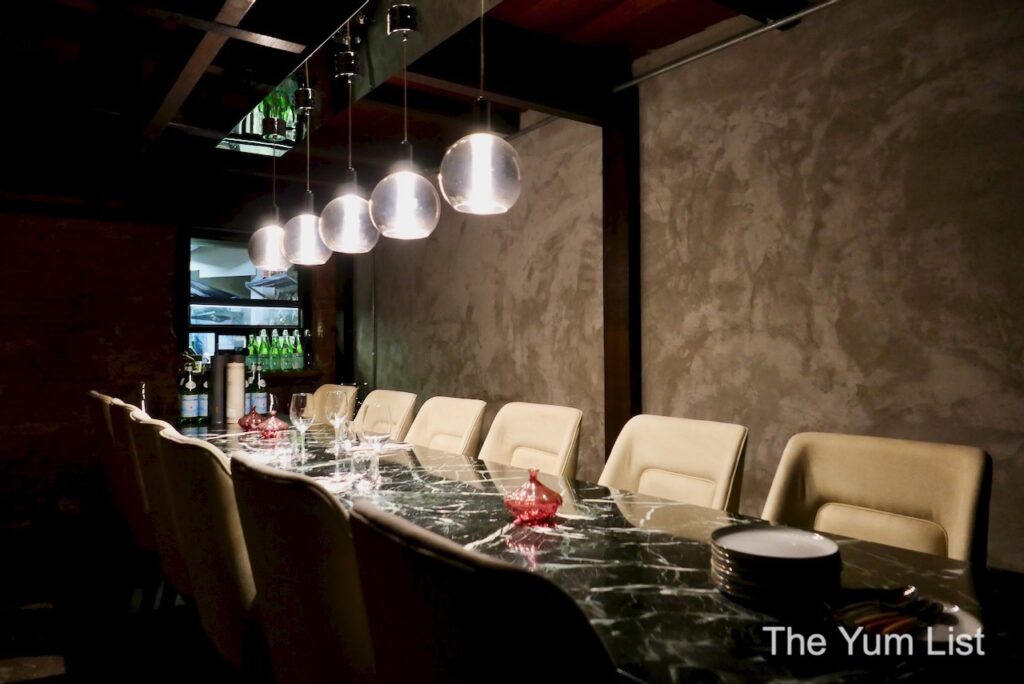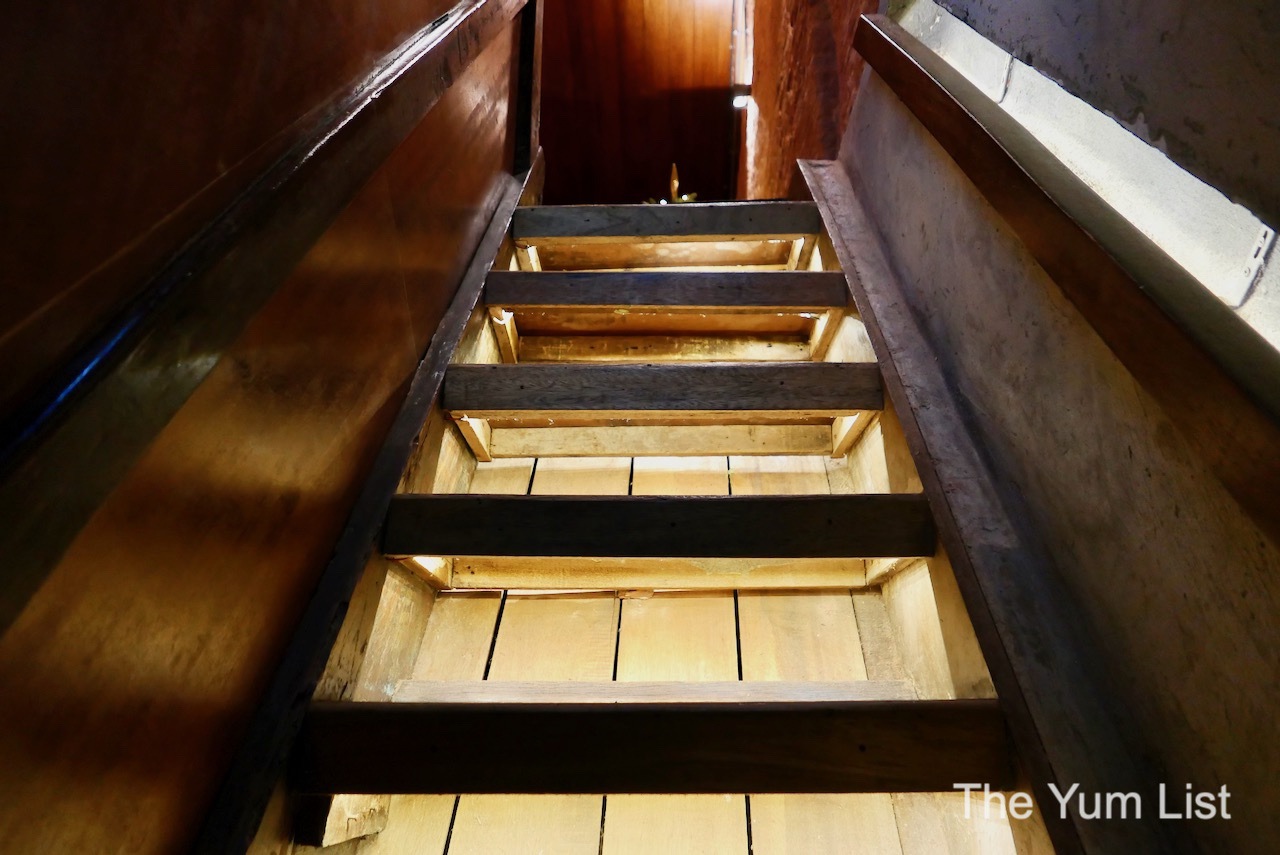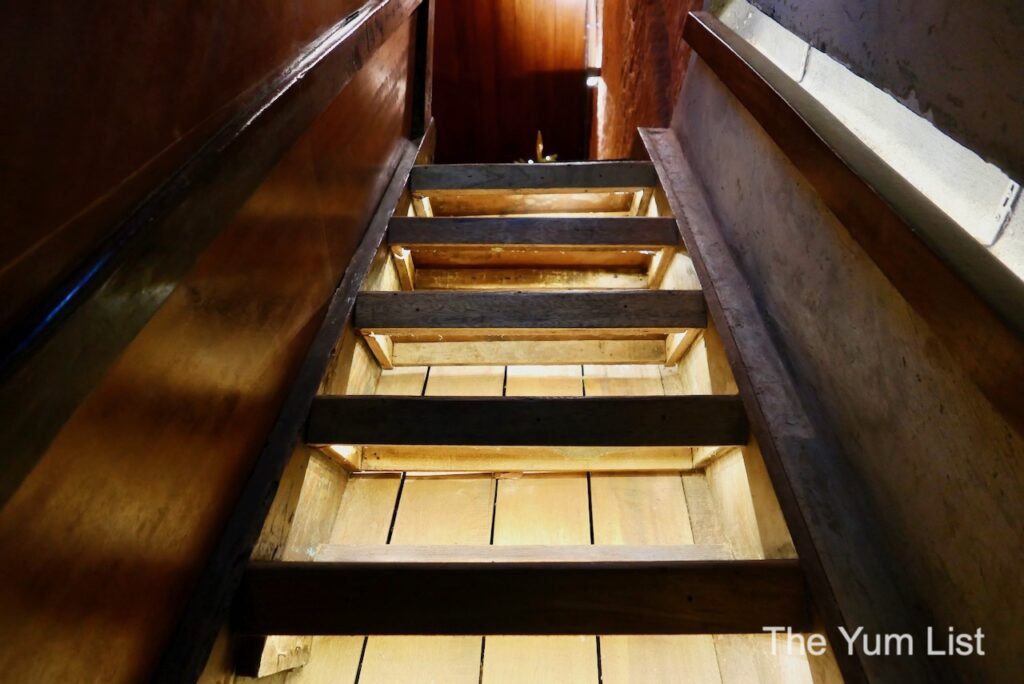 Only five tables guarantee an intimate experience. The vaulted ceiling is rich in timber and strung with a locally commissioned installation rope canopy resembling rustic chandeliers. Take a few moments to appreciate its design. To the side is an attractive bar and wine cellar, and through the back door is a small balcony for those who'd like to have a puff or simply gaze at the stars.
Juju Lounge & Restaurant
The owner of Juju Lounge & Restaurant, CC, is a self-proclaimed gourmand whose passion for seafood comes from growing up near the beach in Melaka. Under his mother's tutelage, he began cooking for the family from an early age. His passion is evident in the quality of local and international ingredients he uses, and the love with which he presents them. Sourcing the best is a top priority for CC and he reports that the majority of his time is spent running around the island gathering the freshest for each evening's meal. There are no names for the dishes he and his team create. Their focus is entirely on the core ingredient of each course.
Juju Lounge & Restaurant Menu
If you are lucky enough to score a table Juju Lounge & Restaurant (*book well in advance!), you will be served an omakase menu inspired by Mediterranean recipes accentuating natural flavours. Omakase, sometimes described as a chef's choice seasonal menu, is perfect if, like me, you enjoy tasting lots of small to medium-sized dishes instead of only one or two larger plates.
Juju Lounge & Restaurant Wine List
But, before we begin the food, an aperitif is in order. Juju Lounge & Restaurant has a fantastic wine and liquor list for such a small establishment. Of note, is a tempting range of bubblies, boutique wines and a very good-looking whisky collection.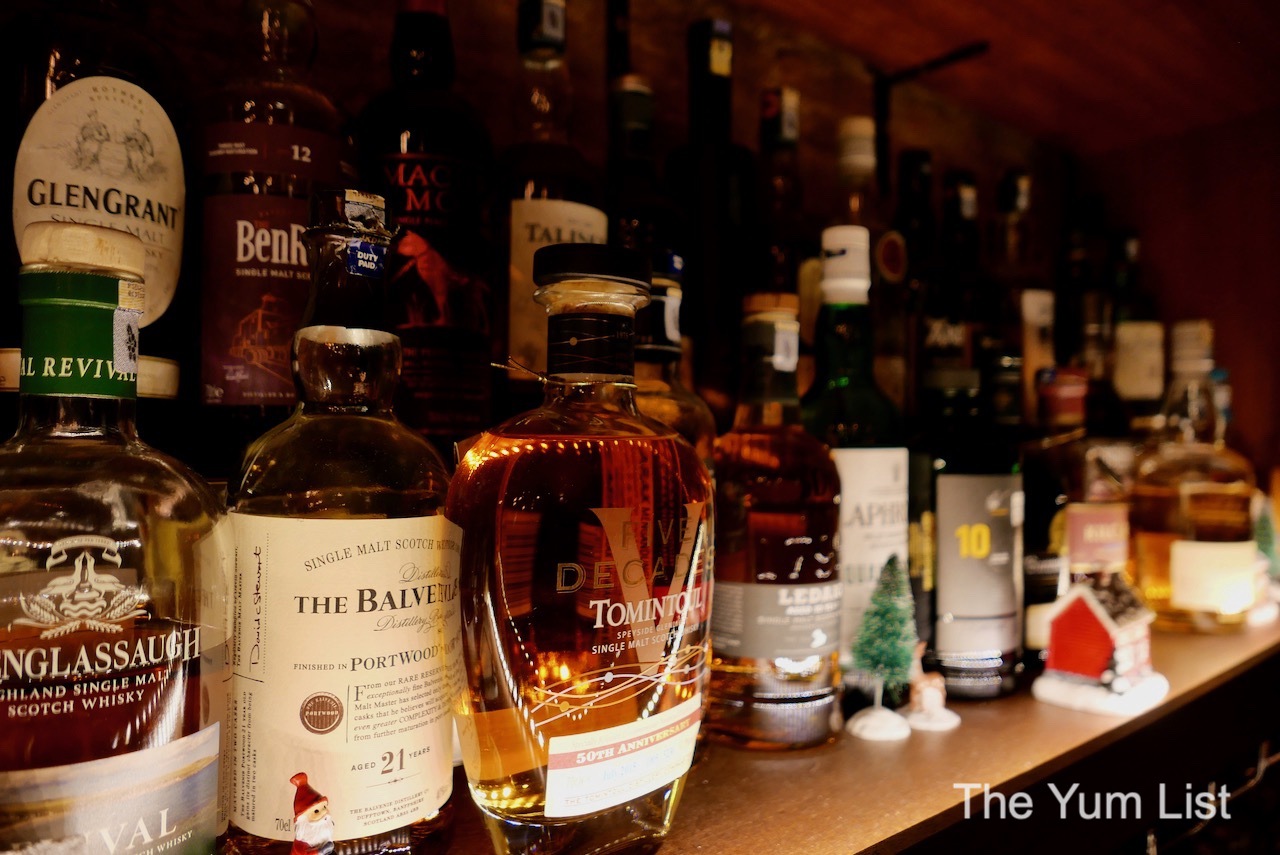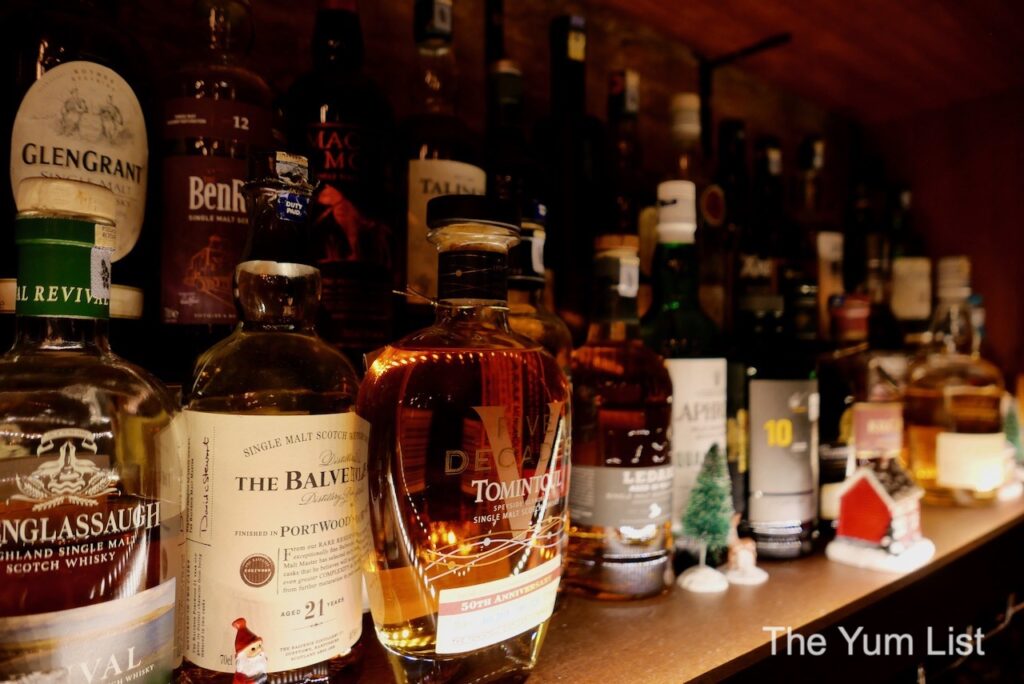 Aperitif
There is no better way to celebrate a private dining experience than to start with an affordable Crémant de Limoux. This is a moderately dry sparkling wine from an old Mediterranean wine-growing area (right in between Toulouse and Perpignan in the south of France), recognized for producing tiny bubbles in white wine long before Champagne ever became popular. It contains a blend of Chardonnay, Chenin Blanc, and Mauzac, the main grape in the Languedoc-Rousillon area.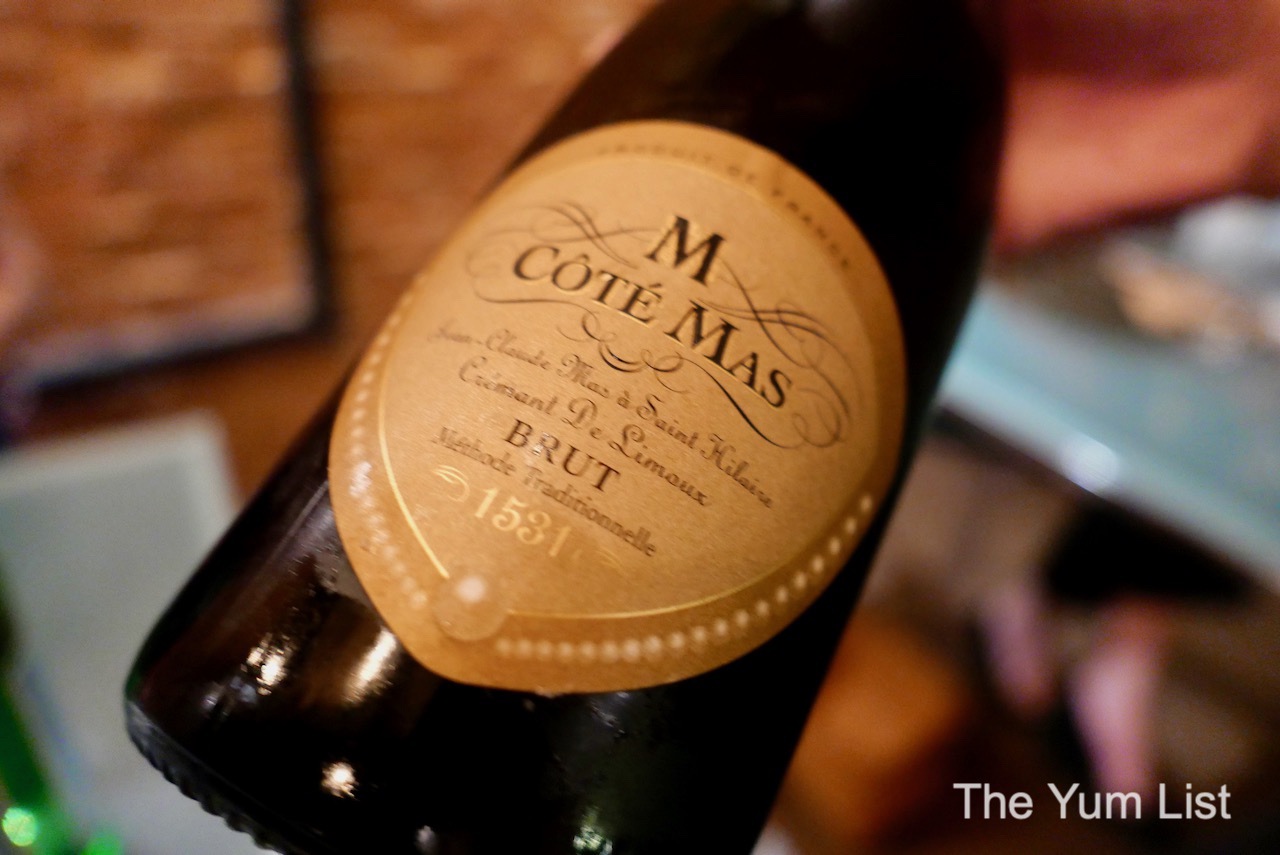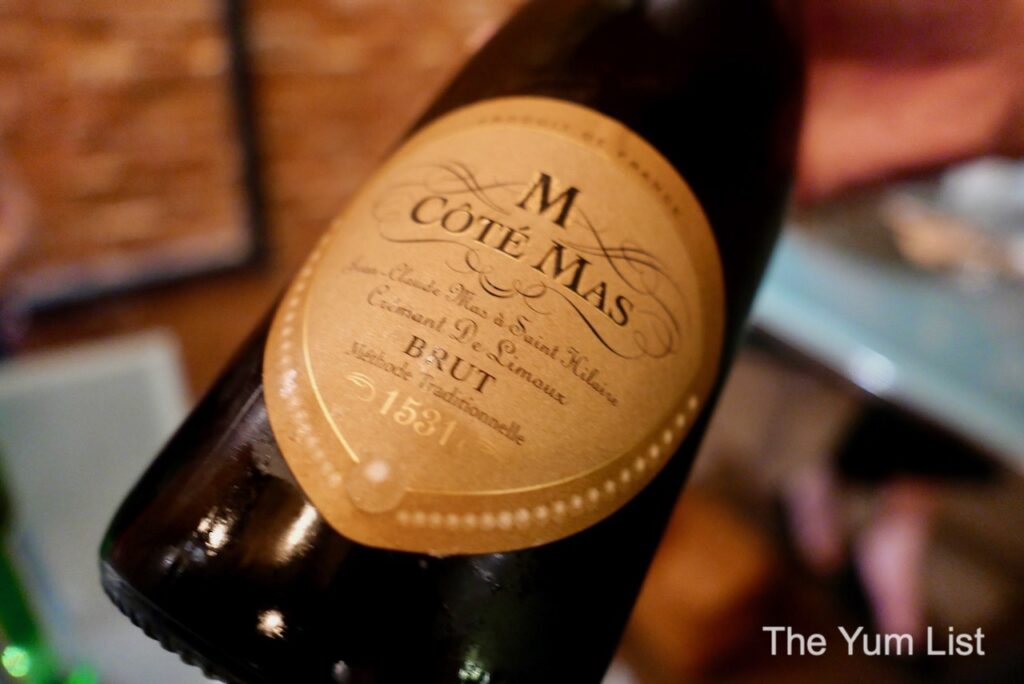 Juju Lounge & Restaurant Omakase
Starter
The first course in Juju Lounge & Restaurant's omakase menu is a generous serving of hand-picked crab. It's simply decorated with roe and a sprig of fresh thyme. Do not let the straightforwardness of this dish fool you. The meat has been chilled in a light marinade of olive oil to accentuate the inherent intensity of the crab. It's beautifully balanced by the addition of red and white grapes from Spain and South Africa – tossed over the meat at the last moment.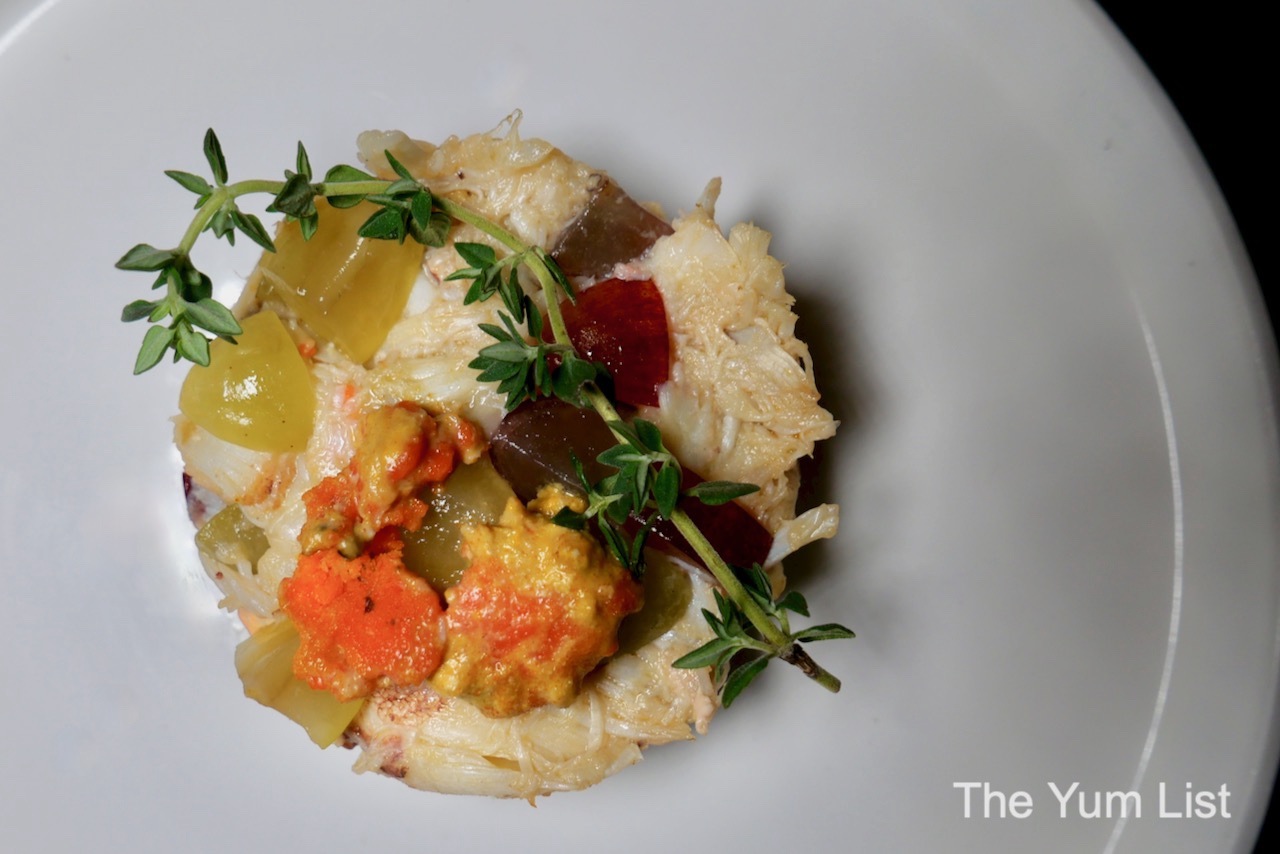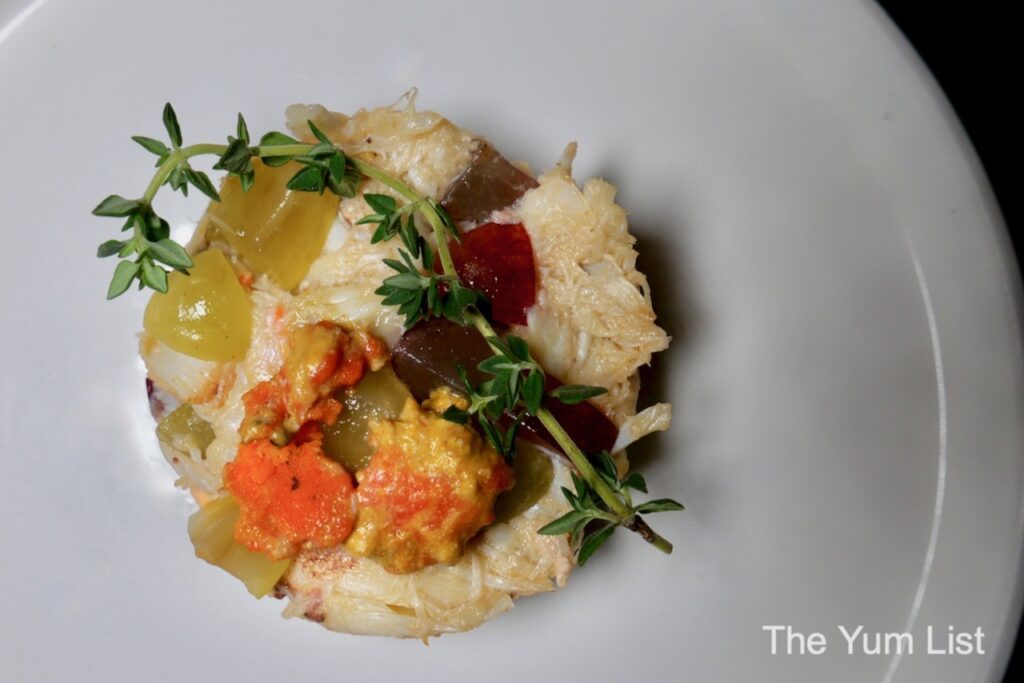 Portuguese White Wine
We move from the fine bubbles of the Crémant de Limoux to a crisp, fruity white wine from Portugal, Altano Naturalmente White (Douro). It's produced by Symington Family Estates which owns some of the oldest and most well-known Port and Madeira brands in Portugal. Of note, is their philosophy on growing grapes organically and processing them with minimal intervention.
You would be forgiven for mistaking this blend of Rabigato, Viosinho, Malvasia Fina, and Moscatel Galego grapes for a sauvignon blanc. The 2020 has a good balance of citrus, a touch of spice and a slight mineral thread in the conclusion. These qualities make it an excellent companion to the forthcoming lean fish and shellfish – and importantly, it will not break the bank.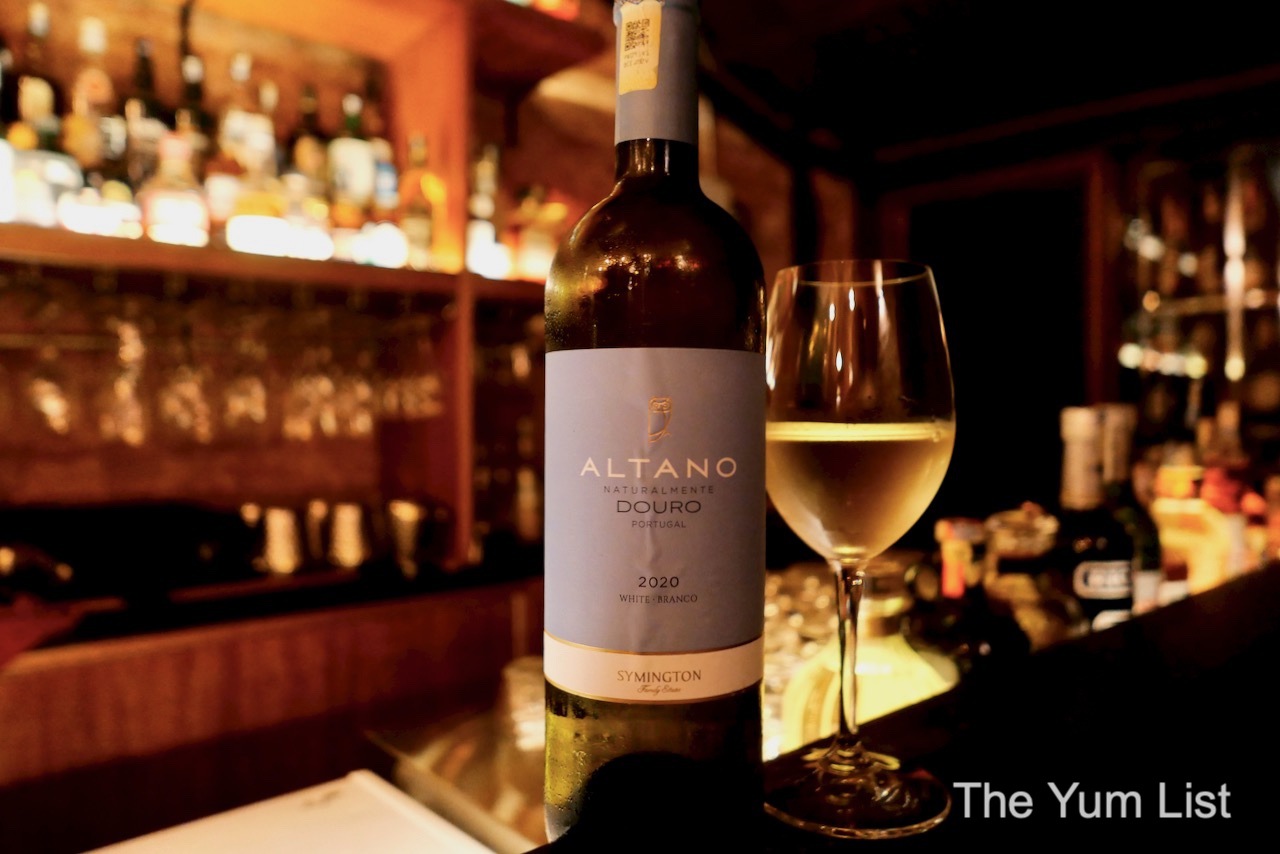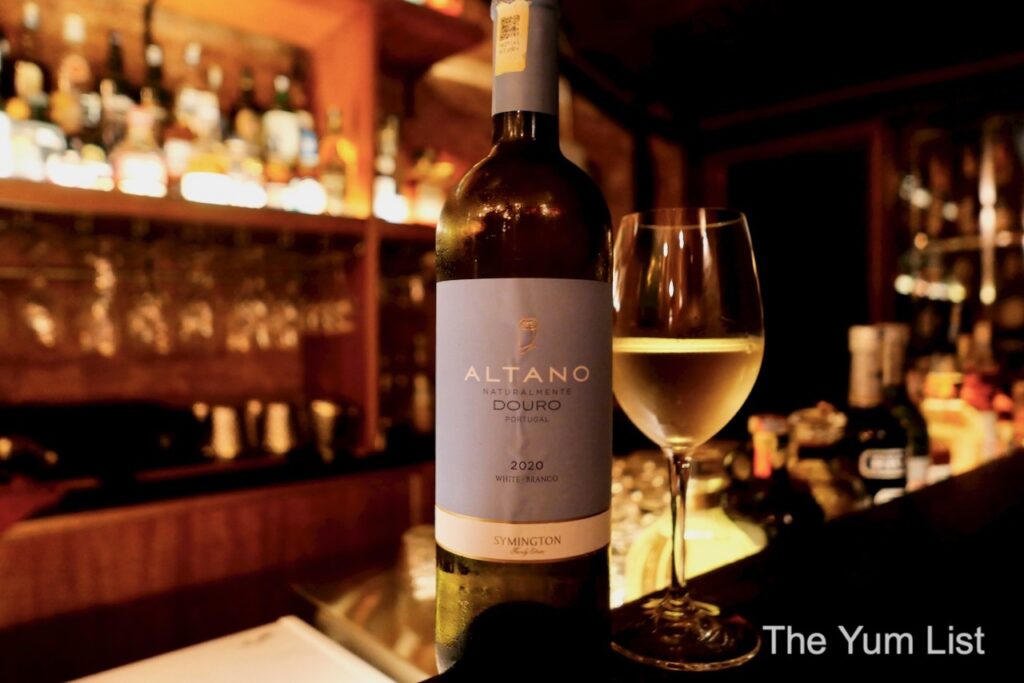 Salad
From Cameron Highlands, CC has put together several heirloom tomatoes (red, yellow and black) plus Roma and Momotaro. The array in this dish is served in different stages of ripeness with a dash of homemade pesto so the tomatoes' juicy freshness is not overpowered. No salt has been added. Instead, in keeping with Juju Lounge & Restaurant's Mediterranean sun and sea theme, they are garnished with succulent ice plant leaves which add a light marine-like salinity to this dish. This colourful medley is an education for the palate – at least it was to mine! Did you know that tomatoes, like potatoes, were once considered poisonous?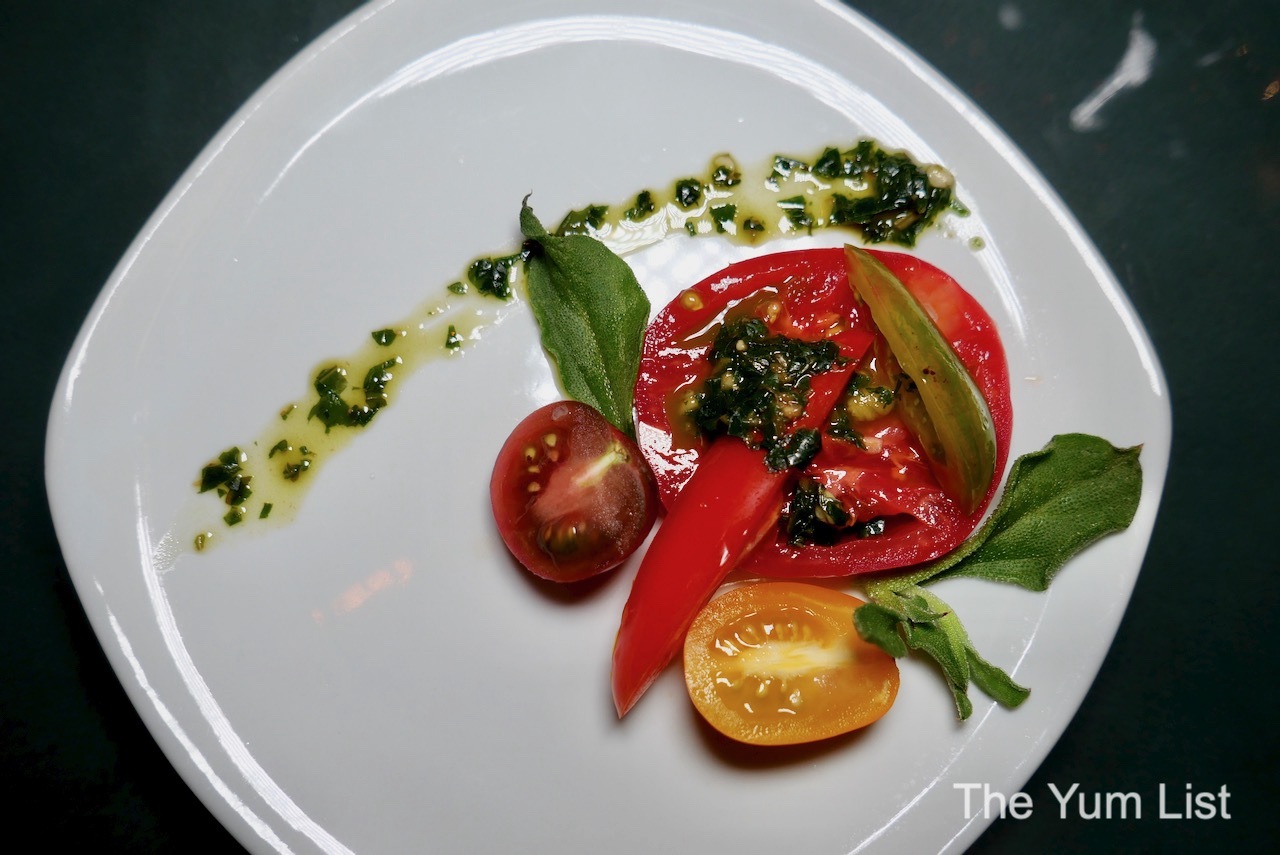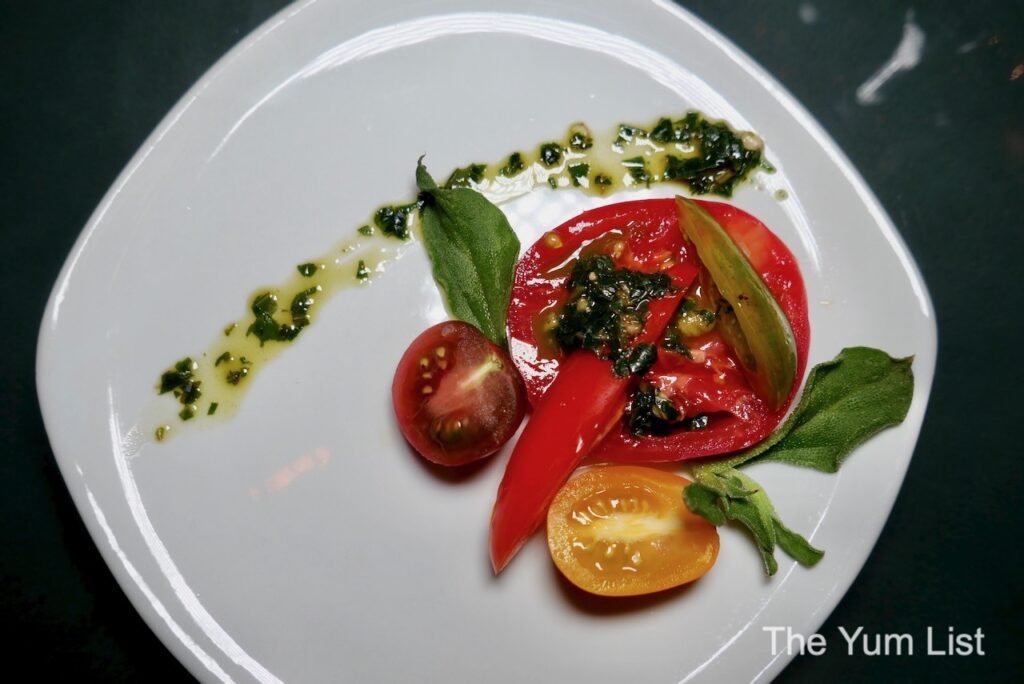 Soup
A fried wonton wrapper folded in the shape of a triangle and stuffed with Parmigiano Reggiano cheese follows. The crunchy wonton creates a pleasant contrast to a traditional Portuguese caldo verde soup. Air Itam Kailan has been used in place of collard greens and there's a piece of chorizo hidden inside. Green soup remains a national favourite in Portugal. Old wives' tales spin that it's used to persuade children to eat vegetables – they go diving for the hidden piece of spicy sausage inside. It represents good luck, similar to the British tradition of finding a coin in a Christmas pudding.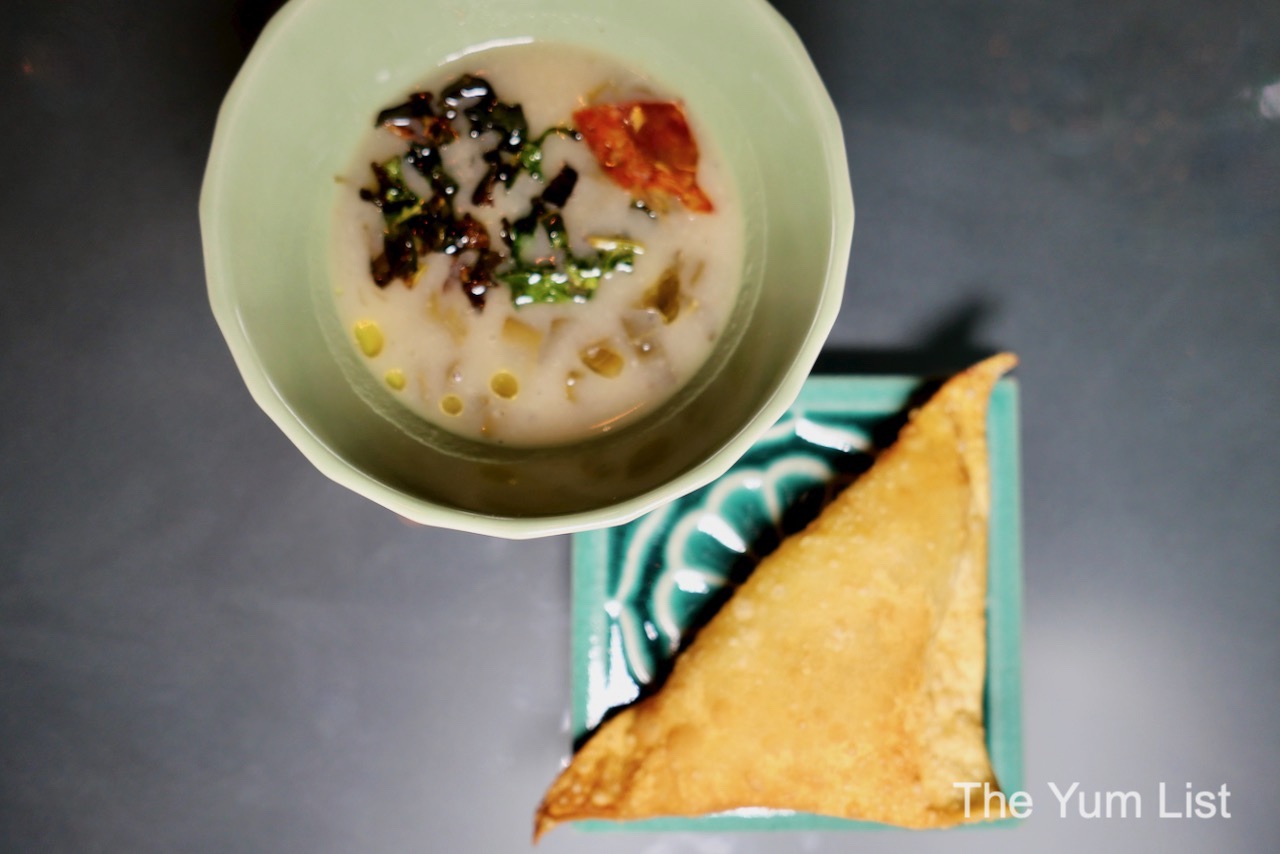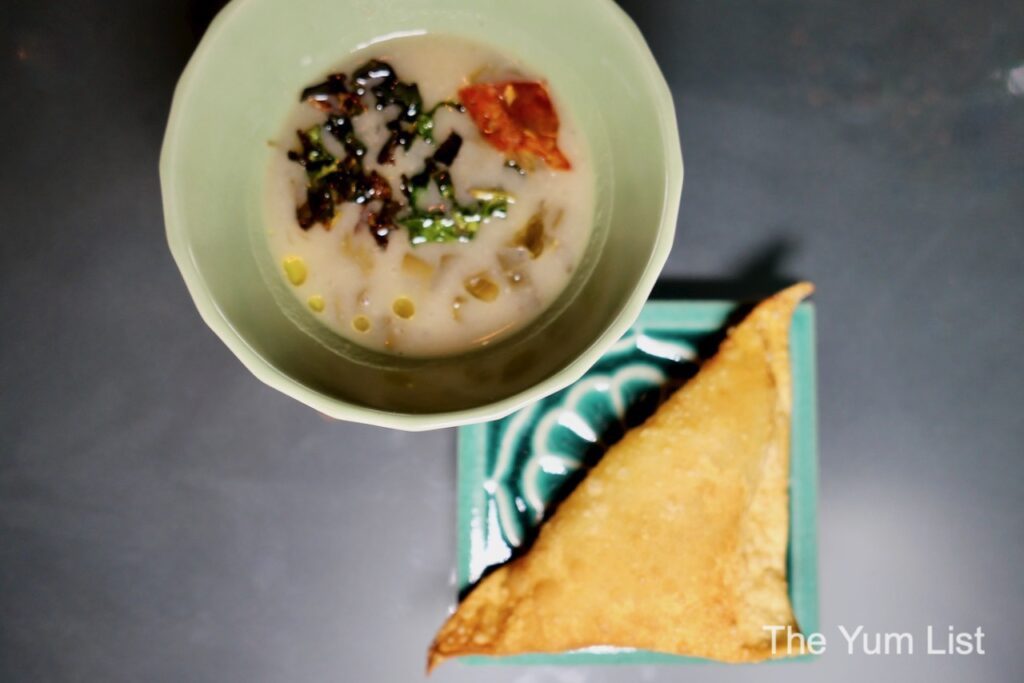 Fish Course
In the fish course, we have a starter-sized portion of locally wild-caught Japanese threadfin bream and three fingers threadfin. It's seasoned with fried onions and capers, a knob of sea-salted butter and dill to finish. This combination transforms a mild-tasting fish to a tender, meaty, contrast of textures – reminding us that the product must do the talking.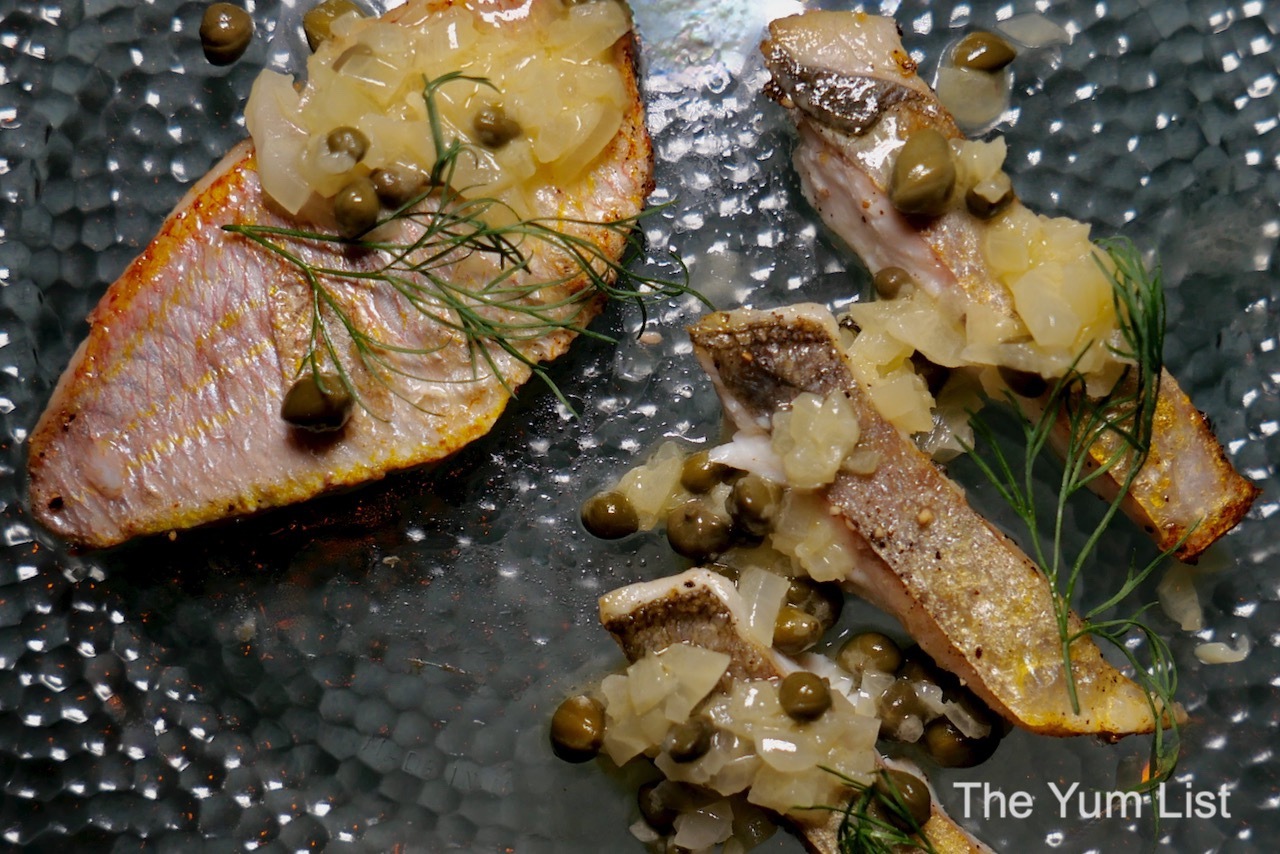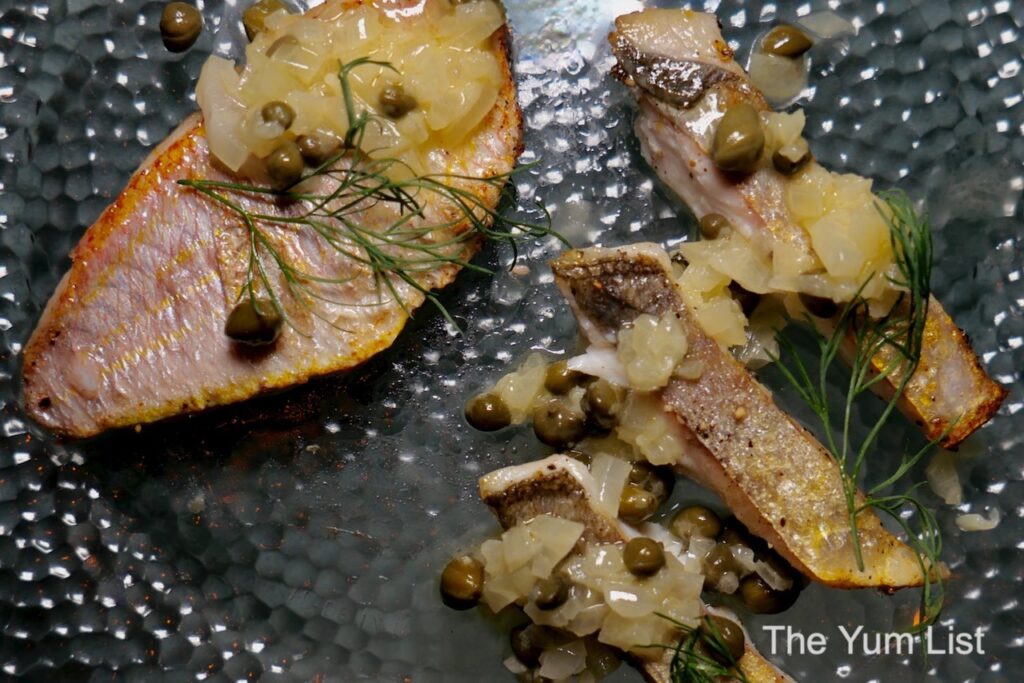 Palate Cleanser
A drizzle of extra virgin olive oil from Andalusia on a large green olive from Sicily creates an interesting, and intelligent palate cleanser before the progression of mains.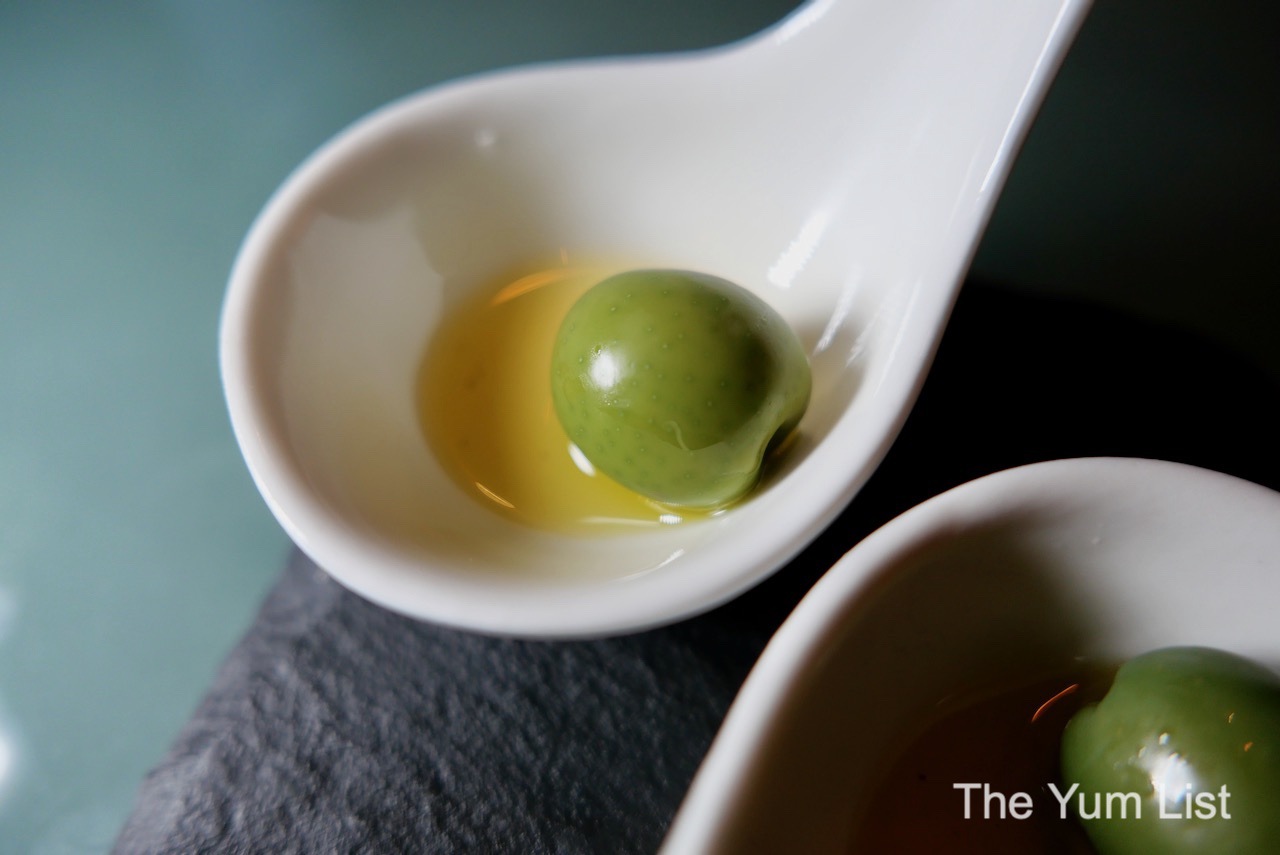 Main Course
Up until this point, courses are served individually. In shifting to the mains, plates are larger and designed for sharing. There's a dish of tender baby squid with feather-light seasoning, atop a thick sauce of its own ink. Also, a large portion of local Venus clams whose natural sea salt liqueur has been seasoned simply by small chunks of pork.
Perhaps the stars though are two large wild-caught king prawns simply seasoned with salt and the taste of the grill. CC informs us that the way to tell the difference between wild-caught and farmed prawns is to suck the heads. If the brains taste sweet, they're most likely wild. If there is little flavour, they're probably farmed.
The main courses are rounded off with two Portuguese beef sandwiches known as prego made with Black Angus steak. These represent another window into popular Portuguese fare and, gladly, were not too large or heavy. Prego means nail in Portuguese and it's thought that the name comes from the practice of "nailing" or hammering garlic into the meat imparting flavour and tenderising it. The steak was perfectly seasoned and cooked au point – so if you prefer your steak to be cooked differently, be sure to mention it to CC when you arrive.
We switch to red wine to partner with our beef and extended conversation, Casa Santos Lima 2017 Colossal Reserva Red, Lisbon. It is certainly highly regarded winning several prizes and awarded 91 points by Wine Enthusiast. The predominant nose has a trumpeting of rich dark fruits and a hint of spices to finish. It is a complex blend of 30% Syrah, 30% Touriga Nacional, 30% Tinta Roriz and 10% Alicante Bouschet, which has been aged for eight months in French and American oak barrels – something which comes through in the mouth. If you like ripe plums and blackberries, you will love this wine!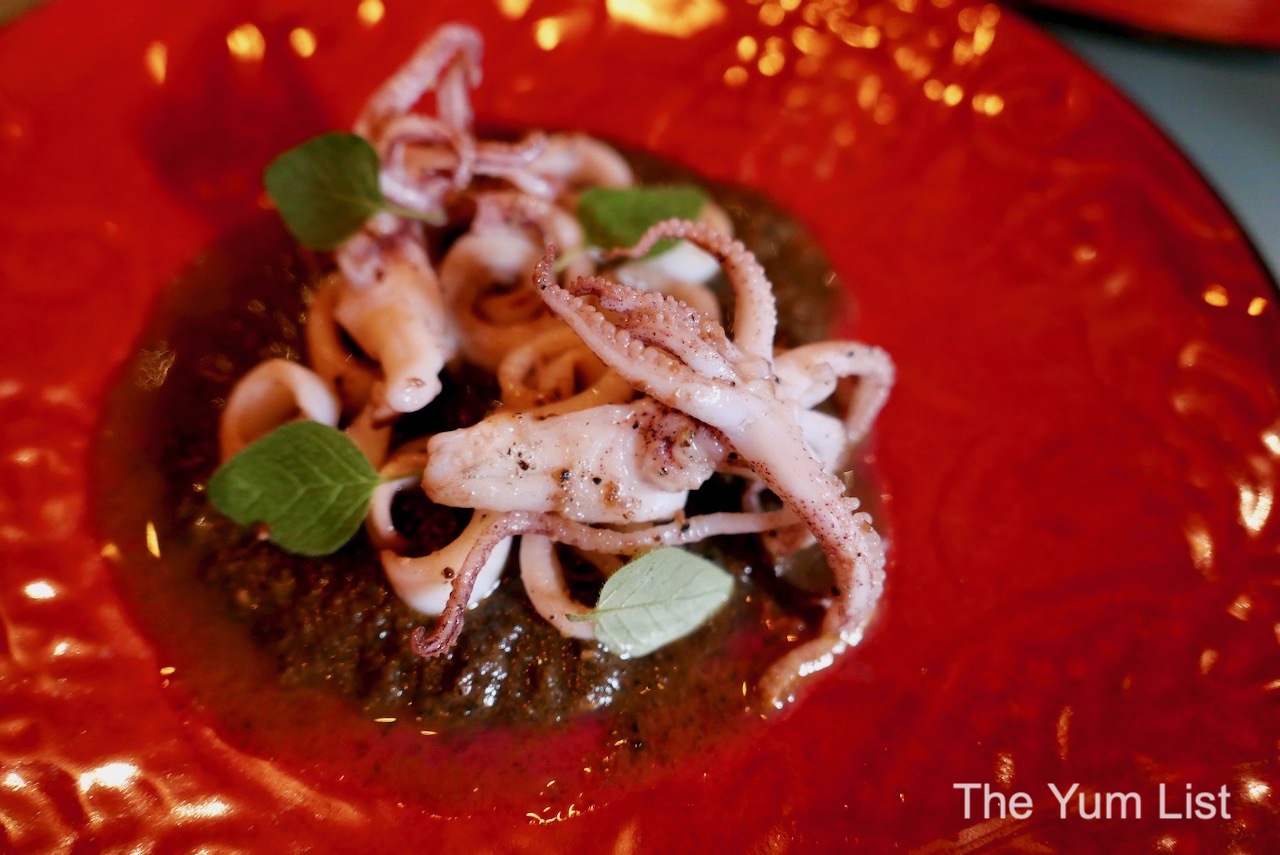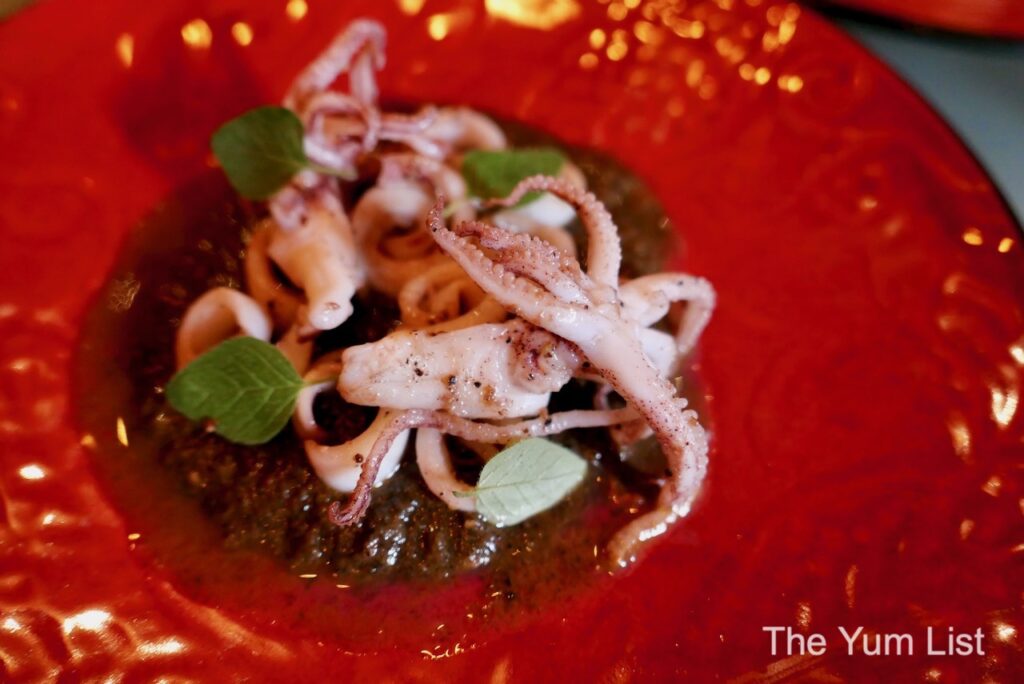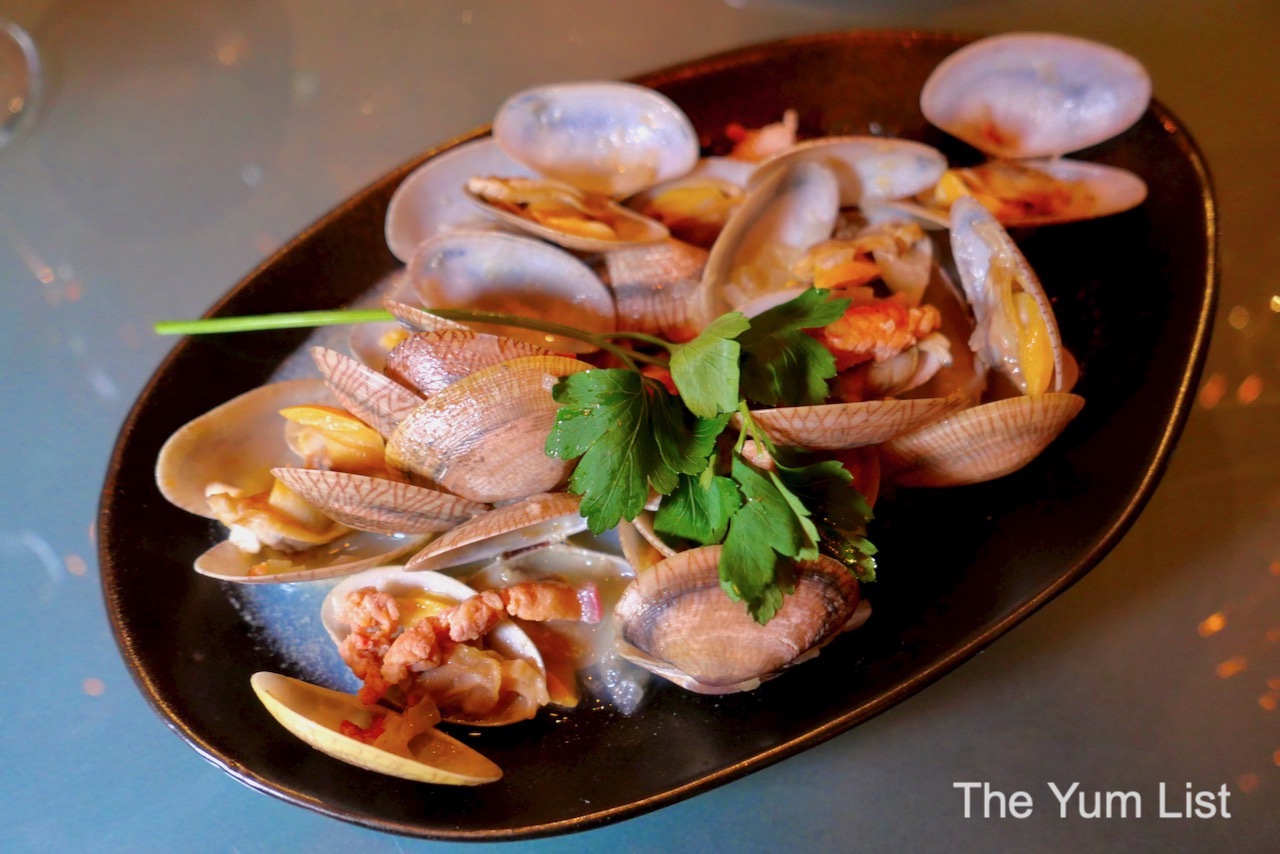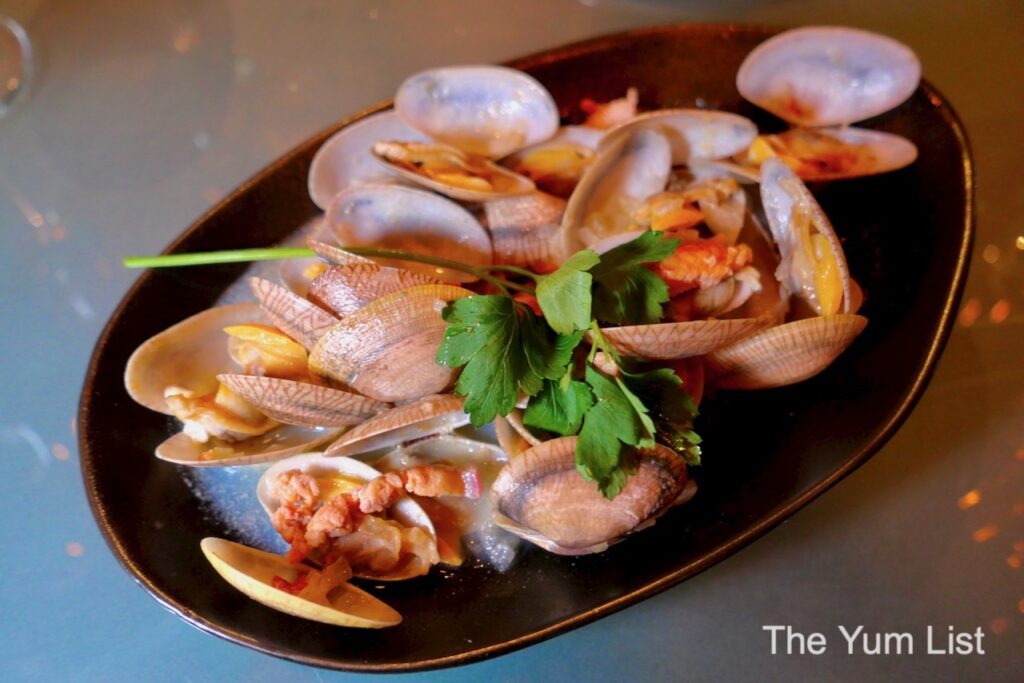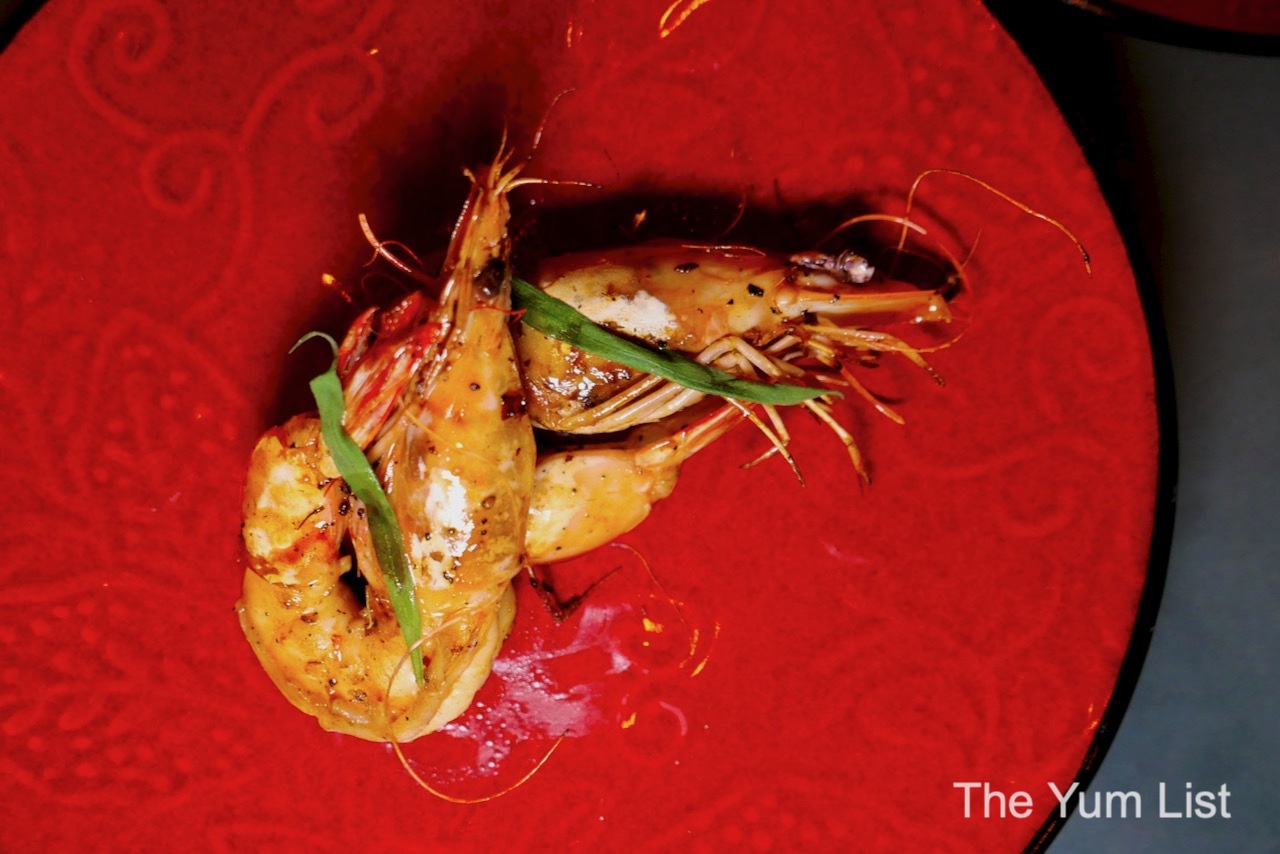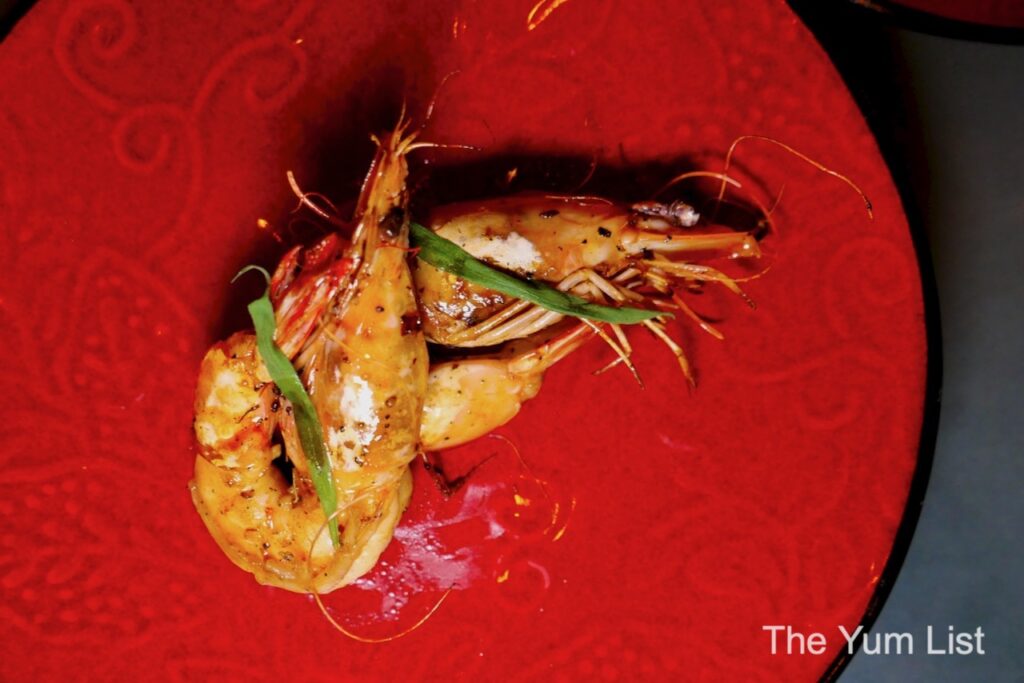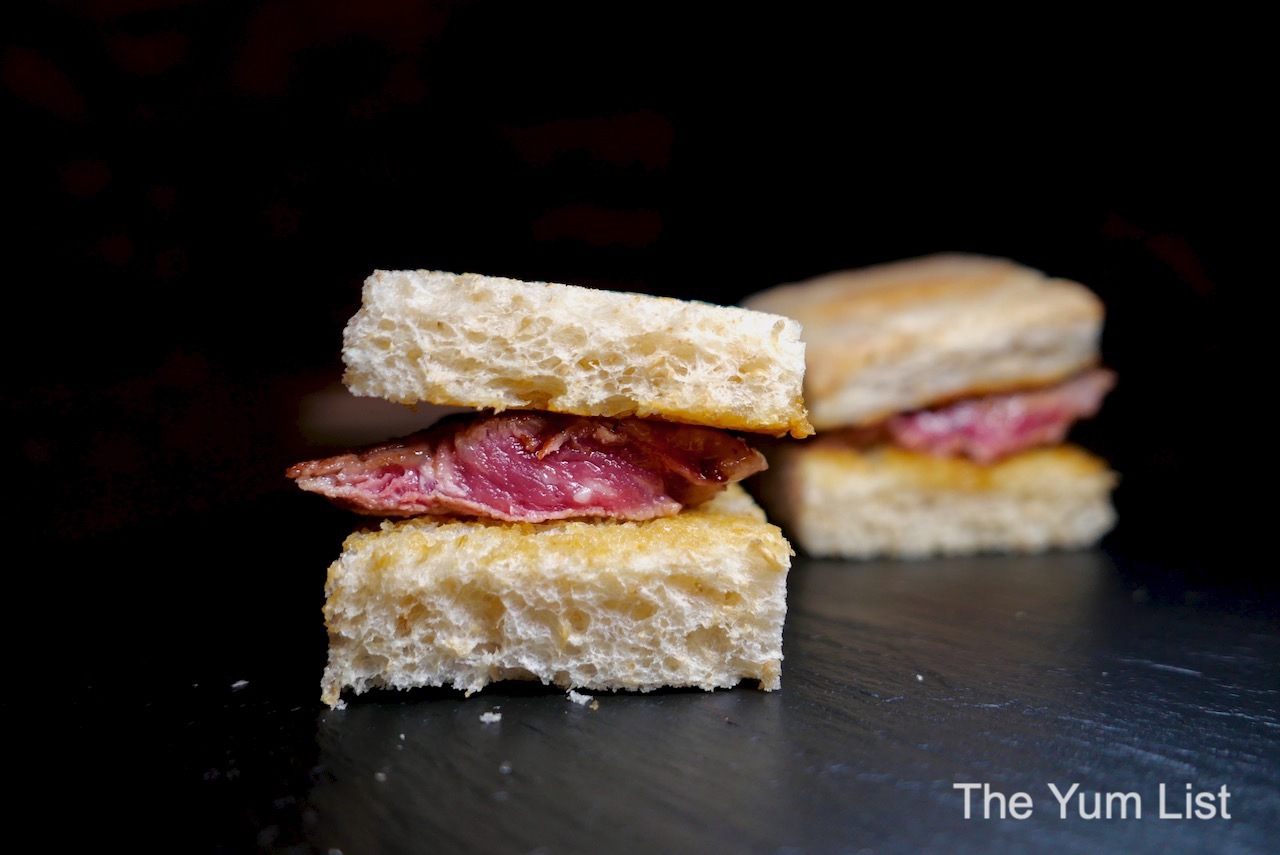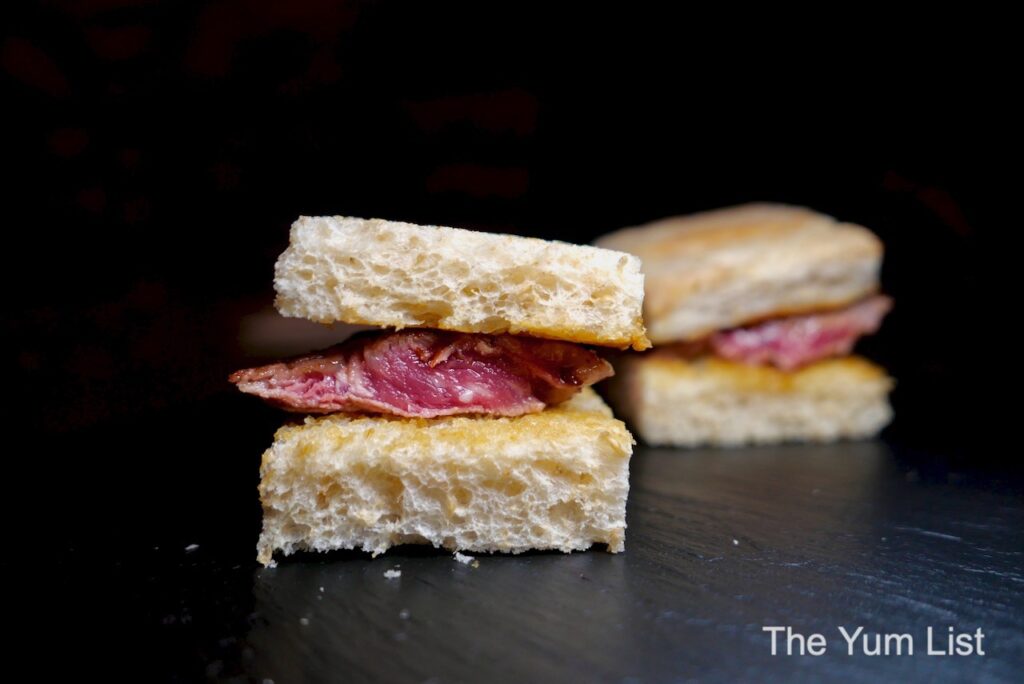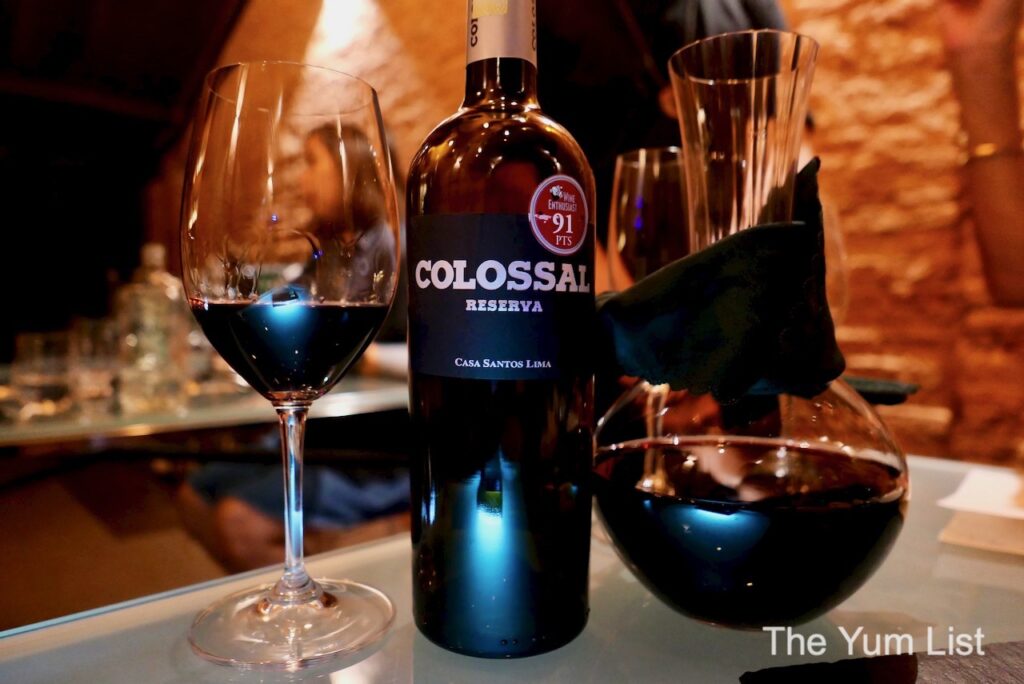 Sherry
A sweetened wine is a perfect way to end a meal. Lustau's East India Solera is a rich, full-bodied wine with notes of plum, prune, burnt orange peel, and a hint of nuts and spice. It is creamy and a timely precursor to dessert in this Portuguese-inspired menu.
Sherry is still a strong tradition in Europe, sometimes consumed before a meal, sometimes after. Like sherries of old, East India Solera is made with 80% Palomino and 20% Pedro Ximenez. The two parts are aged separately for 12 years, then blended and finally, matured in a wooden cask and uniquely aged on a ship journey before resting for another three years.
Hundreds of years ago, fortified wines would have been very expensive due to such a long process, yet Lustau, now the only producer honouring the traditional maturation period, has managed to create an old profile sherry at a price almost everyone can afford. Indeed, today, Lustau is the only winery that produces wines in each of the three cities in the Sherry Triangle: Jerez de la Frontera, El Puerto de Santa María and Sanlúcar de Barrameda, so it has a pedigree heritage!
Regarding the stamped label: During the days of The East India Company, which later became known as the British East India Company, silk, spiced and saltpetre were shipped between East India and Europe; and fortified wines were taken on board ships to serve as ballast (and probably the ship's officers!) on transatlantic journeys which could last over a year. In keeping with 17th-century tradition, wooden casks and fortified wine bottles did not have a paper label. Instead, their names were printed on the bottle – just like this one. A genius touch by Lustau!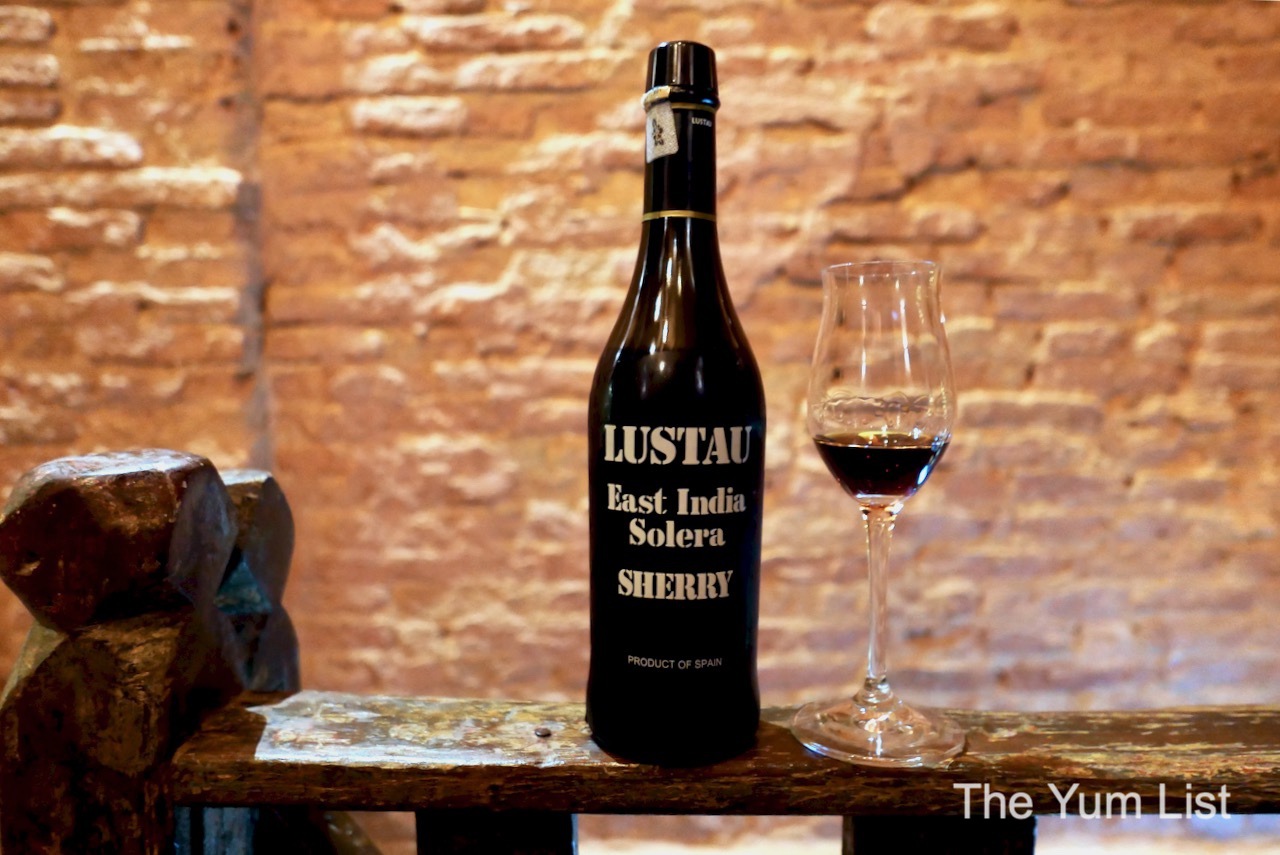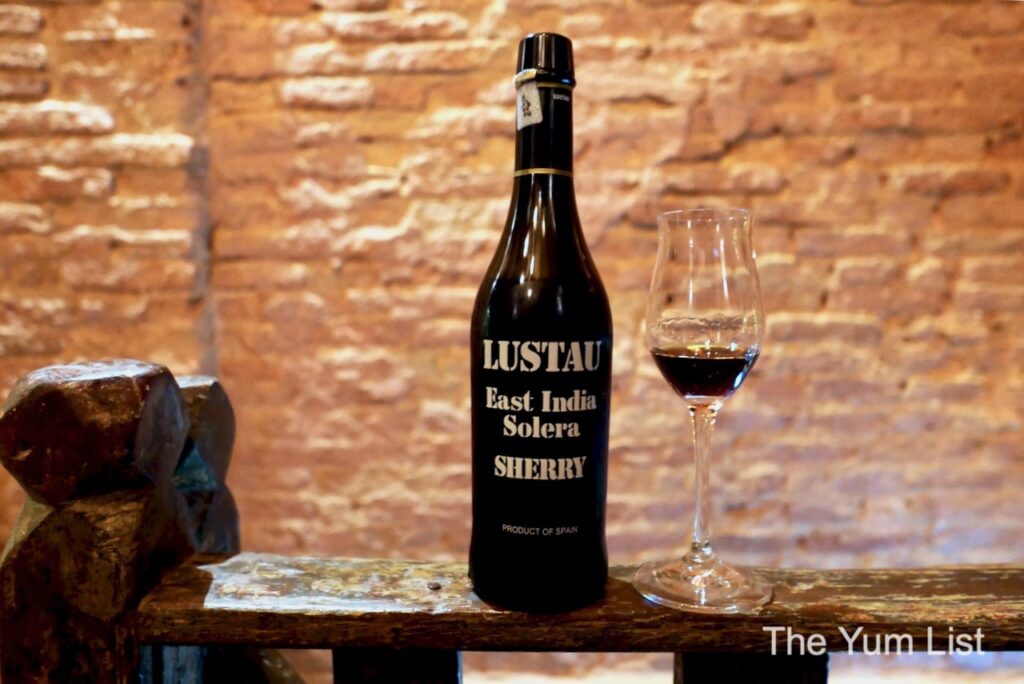 Dessert
The evening is rounded off with crema Catalana, a lighter, thinner, Spanish version of its French cousin, crème brûlée. The creamy custard is topped with crunchy demerara sugar and dusted with fresh cinnamon.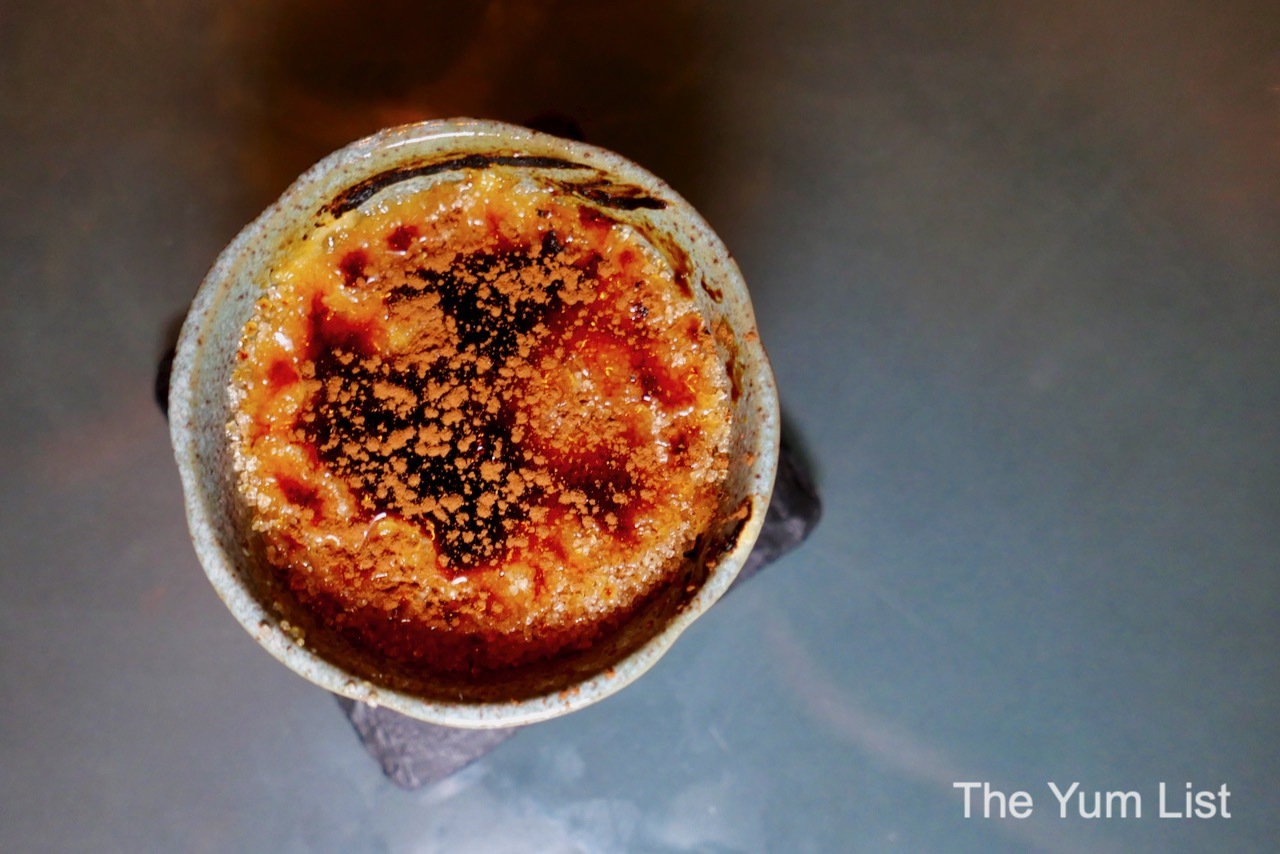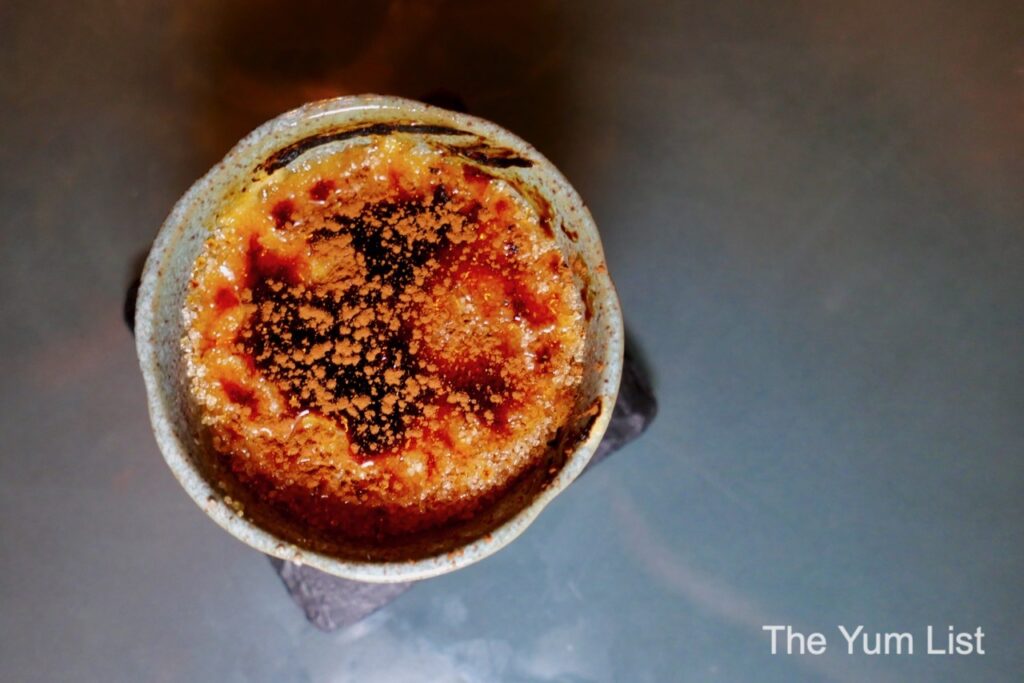 Juju Lounge & Restaurant Penang
CC has put together a memorable evening for diners at Juju Lounge & Restaurant. From the setting to the drinks list, to the thoughtful menu and gracious service, at *RM 188 nett, this omakase should appeal to both your palate and your wallet. (*Prices fluctuate depending on availability of ingredients.)
Reasons to visit Juju Lounge & Restaurant Penang: excellent and reasonably priced wine and liquor selection; incredibly good value omakase menu; a unique setting full of character and such a fun find; charming service by the owner himself, CC; sterling location for intimate dinners or small private events.
Juju Lounge & Restaurant Penang
No.19 Lorong Stewart, Georgetown, 10200, Penang
*See the first paragraph for how to find it in the back alley via Lorong Muda.
www.facebook.com/JUJULoungePg/
+6016 404 0195
*Reservations essential. No walk-ins.
Juju Lounge & Restaurant Penang Opening Hours
Daily: 7 pm onwards
Find out more about travel to Penang here and stay up to date with the latest gourmet happenings around Malaysia here and here.