Il Bacaro Penang
Monica Tindall
Designed with the back street taverns of Venice in mind, Il Bacaro serves contemporary and traditional Italian fare in a warm and friendly atmosphere.
Il Bacaro Drinks Menu
Many Italian meals begin with an aperitif and Il Bacaro has cocktails and wine suitable for the occasion. I try a Penang twist with the Nutmeg Martini (RM 29). It's made with local organic nutmeg juice, lime and vodka. It's simple, delicious and a great nod to the island's culture.
Alternatively, you might ask for an "ombra" or a small glass of wine. Legend has it that there used to be a wine vendor who set up his cart in the shadow of the bell tower in St. Mark's Square in Venice. As the sun moved, so did he to keep himself and his wares cool. This brought about the expression of meeting someone "in the shadow" for a small glass of wine. As time progressed, the glass of wine itself became known as a shadow, or ombra. In Venice today, you can order an ombra and the bartender will serve you a small glass of white wine or prosecco. I love the legend but I'm glad the wine at Il Bacaro is not a small glass.
Chef Roberto says, "Your wine-by-the-glass is similar to your business card. It lays the foundations for diner's expectations. I try to offer a thoughtful list of good quality but affordable wine, something I'd be happy drinking myself. Also, we curate the list to make it different from what you can find in the supermarket or on other restaurant lists."
House-pouring wine by Fantini is a great choice. The Pinot Grigio, Terre Siciliane is ideal as an aperitif or paired with seafood and salad. The Montepulciano d Abruzzo is full of fruit with balanced tannins and acidity. Try this with the rigatoni and beef sauce or even with a pizza and cold cuts.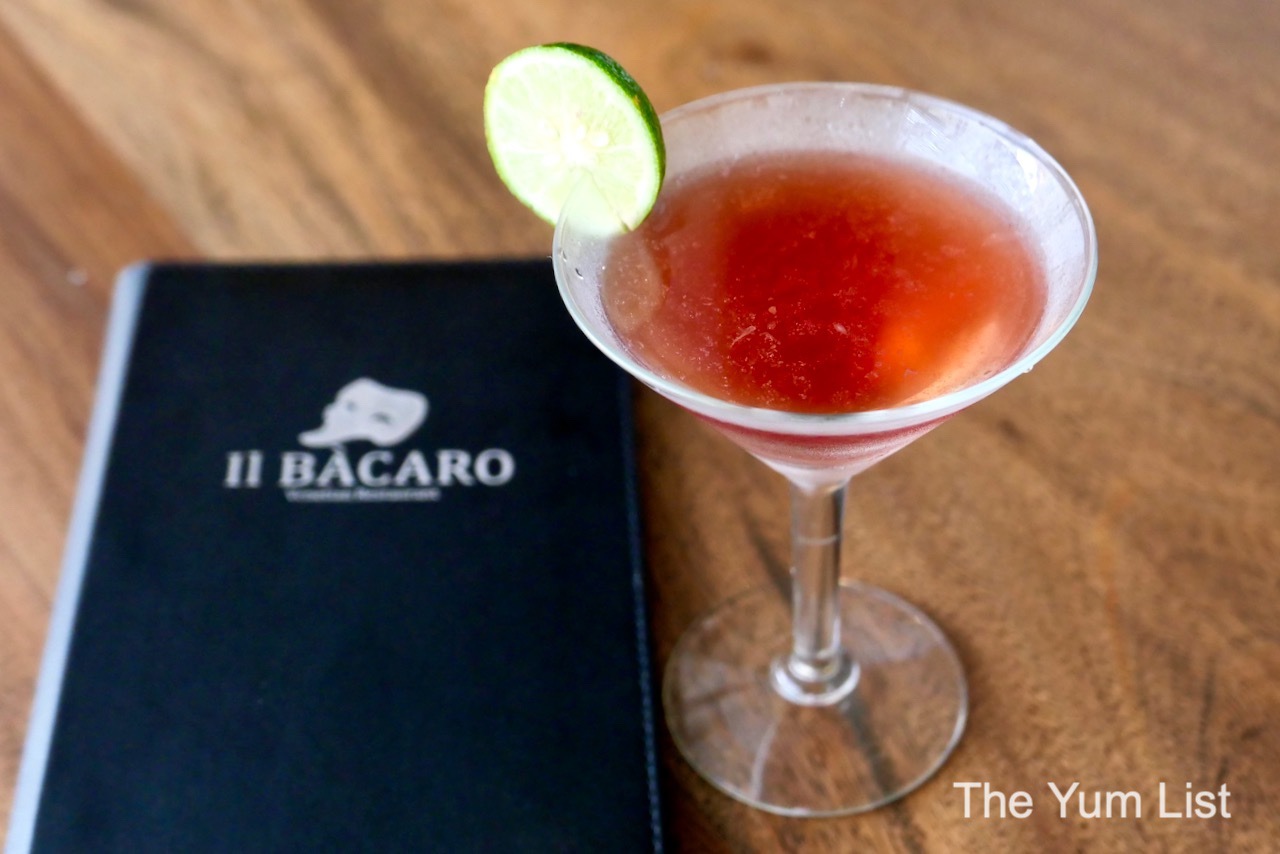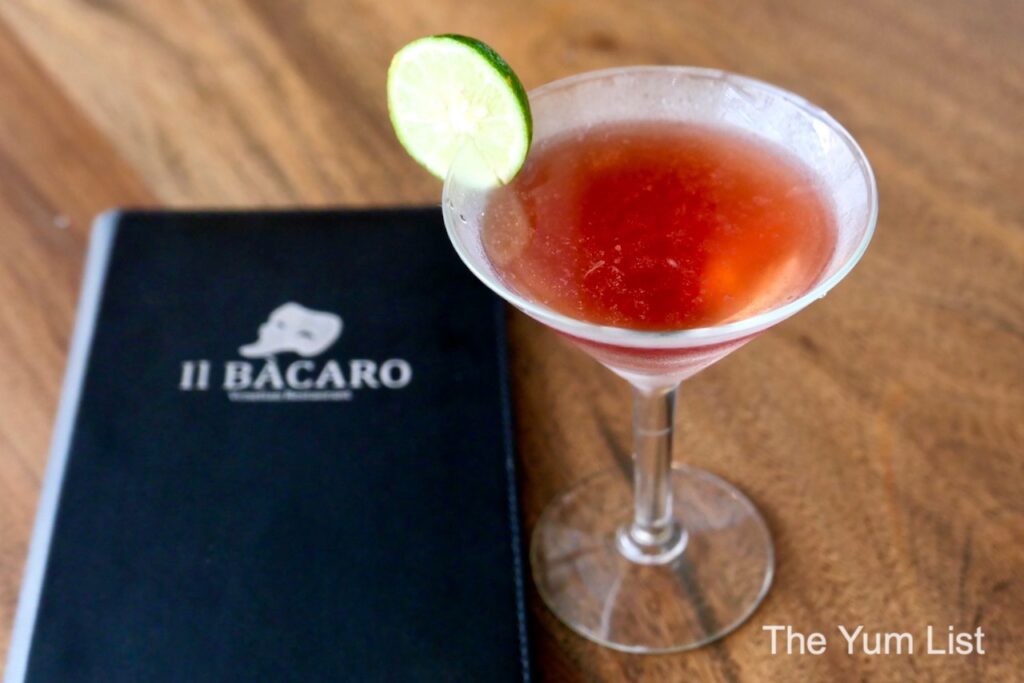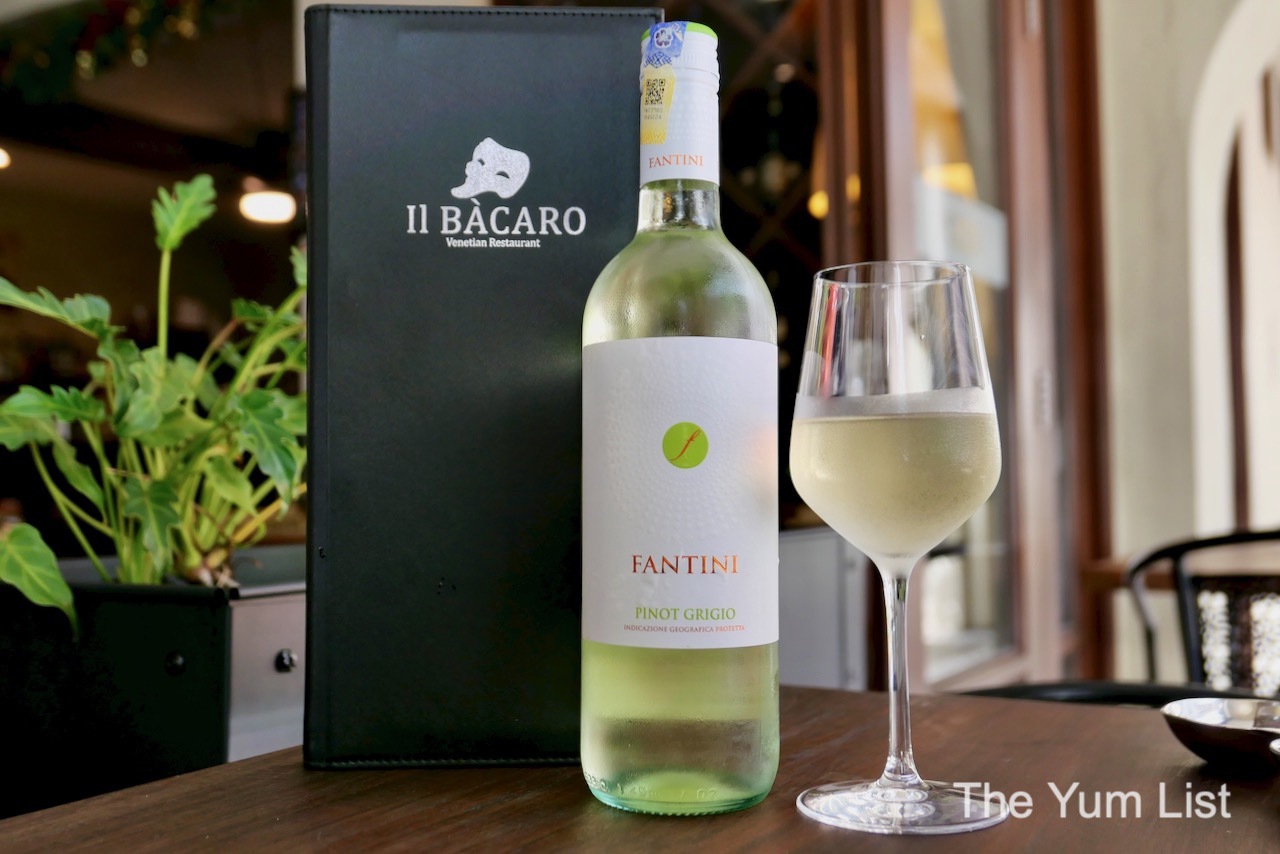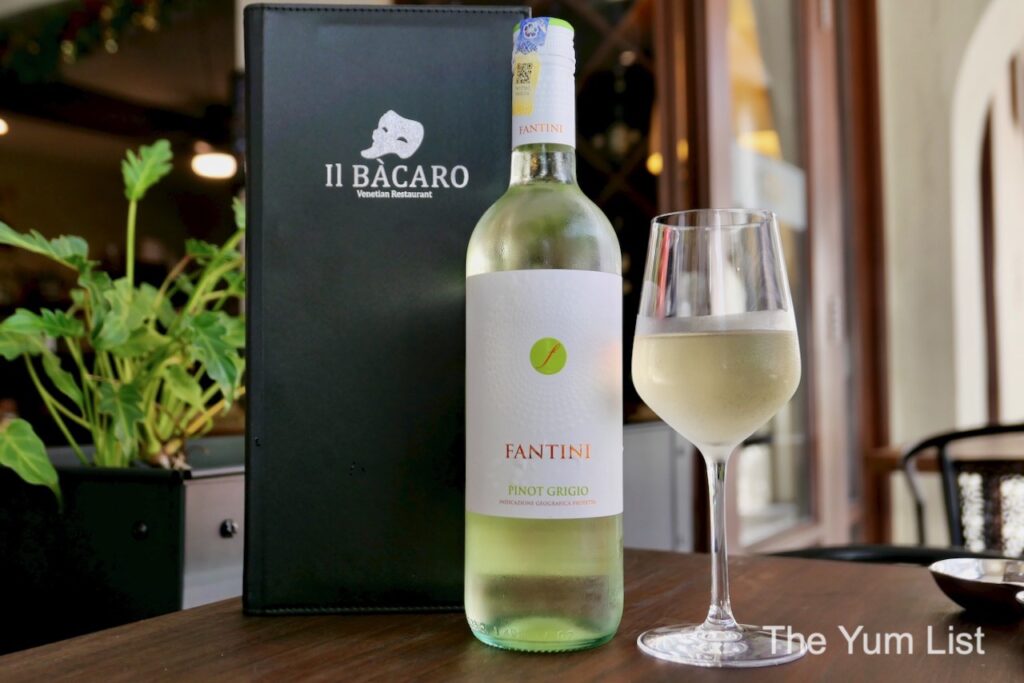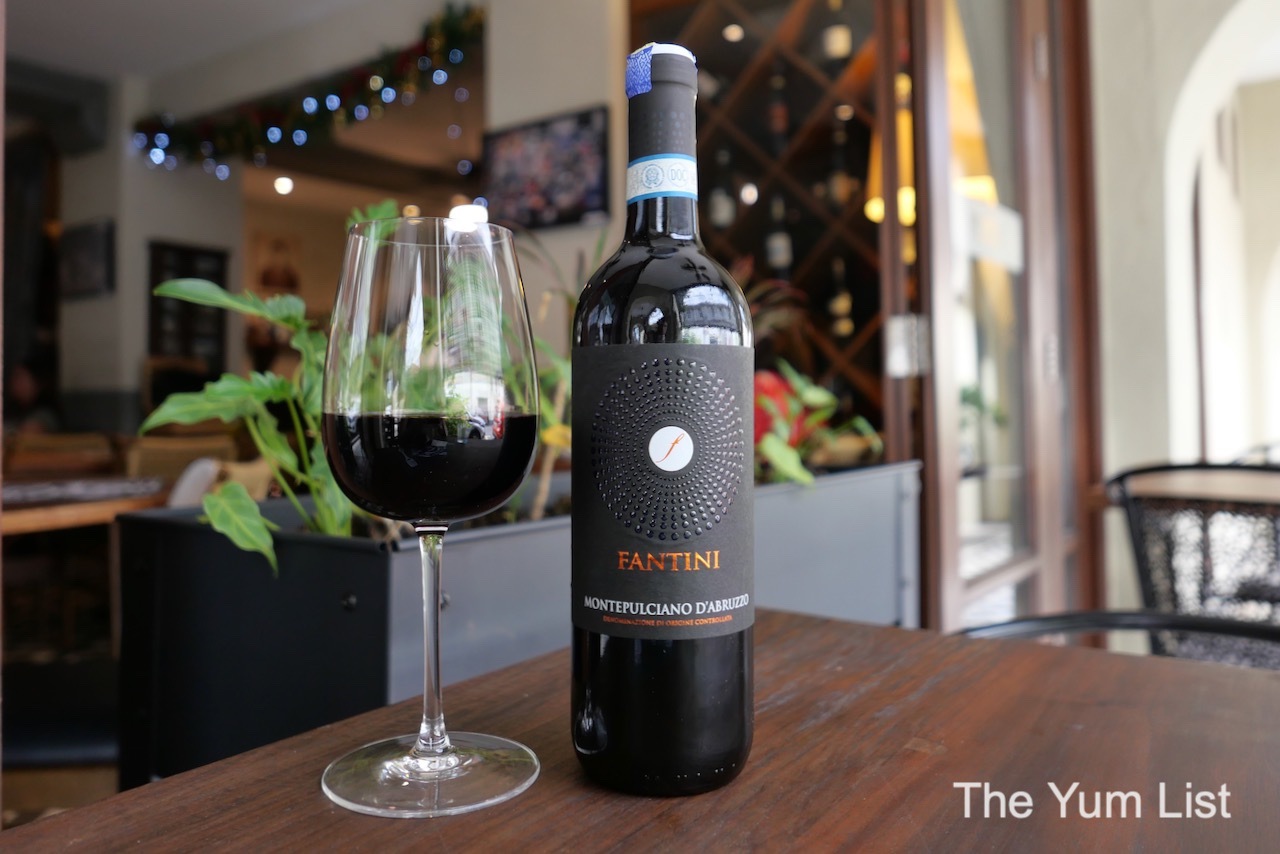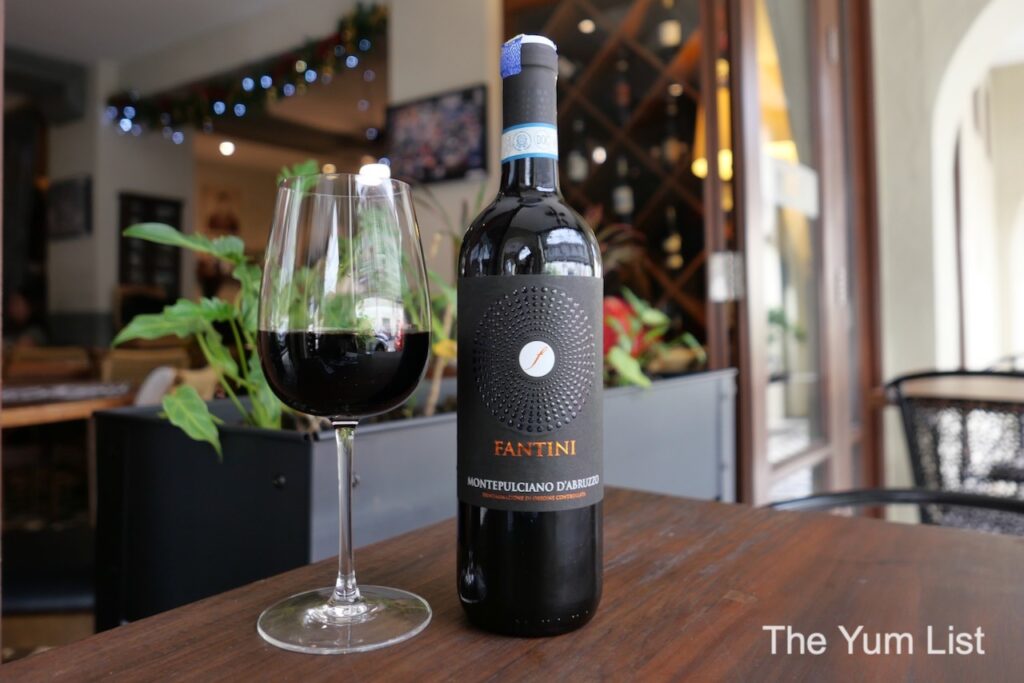 Il Bacaro Menu
Il Bacaro's menu features pork-free, high-quality ingredients with speciality products such as cheese and cold cuts imported from Italy and fresh produce such as greens sourced locally. Proprietors Roberto and Nardya strive to offer both traditional and contemporary Italian cuisine reflective of what you'd find in Italy today.
Salad
Insalata di Mare (RM 41) comes attractively presented in a broad glass jar. This classic Italian seafood salad is composed of slow-cooked mussels, fish, shrimp, squid and clams marinated in lemon. It's dressed in fresh herbs and olive oil. A few pieces of celery, carrot and halved cherry tomatoes add some garden crunch. The flavours are nicely balanced, the seafood tastes wonderfully fresh and could not have been cooked more perfectly. There's enough to share this between two if ordered as a starter.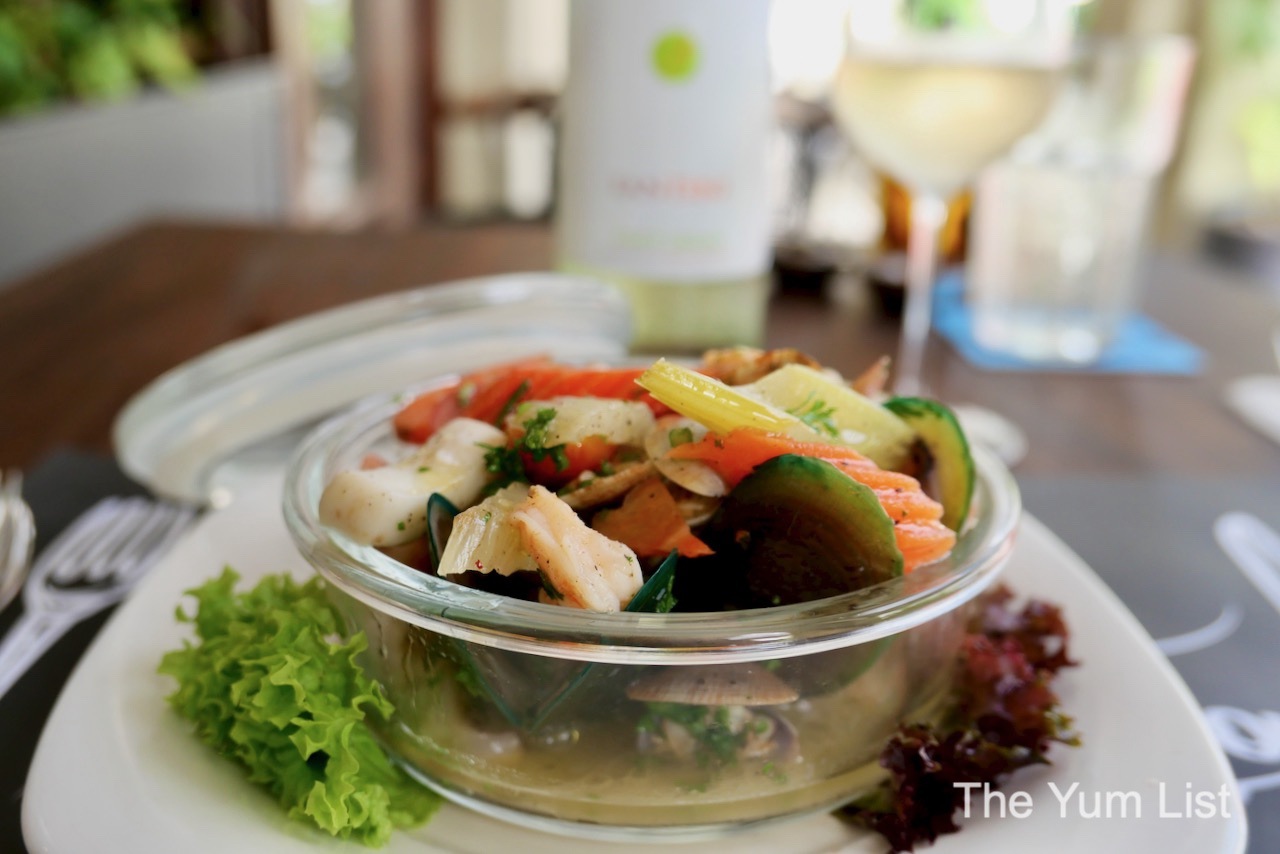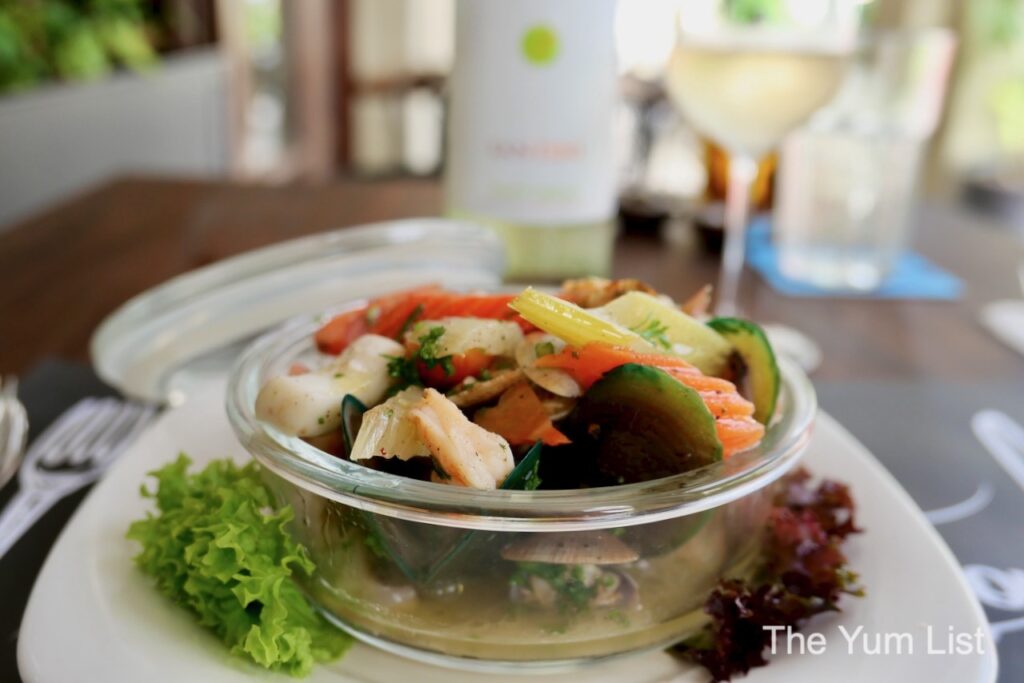 Vegan
Cous Cous Siciliano con Verdure e Pistacchio (RM 34) presents a vegan option. There are several on the menu, but if you let the team know in advance, they can curate entire meals for those seeking to eat more of a plant-based diet. This Sicilian recipe features couscous with mixed vegetables, raisins, pistachios and fresh mint.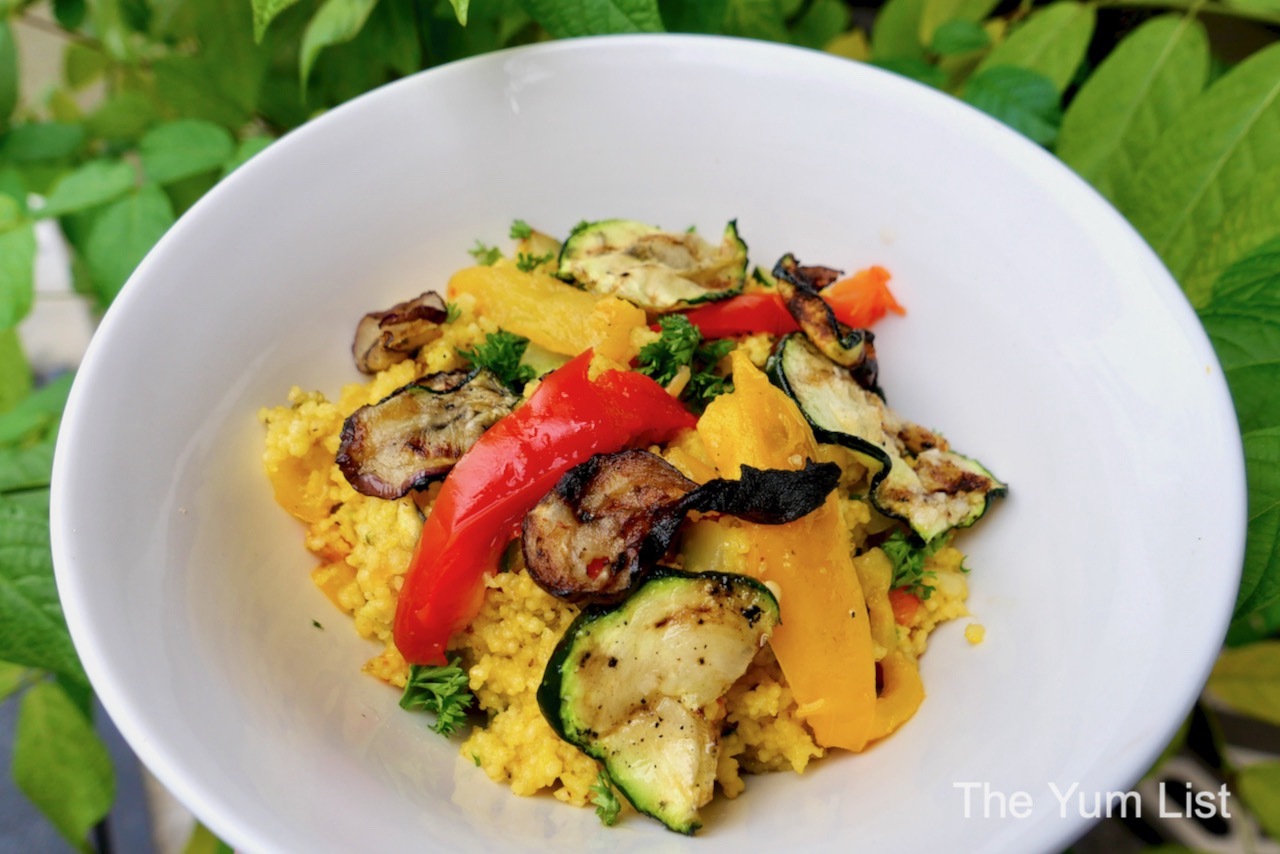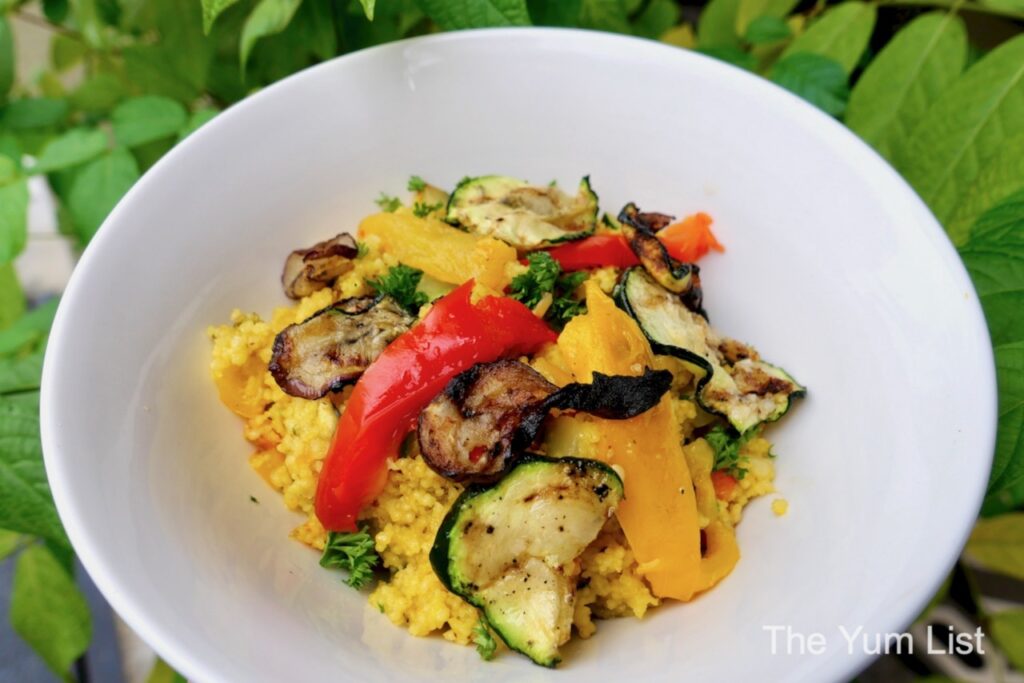 Pasta
Rigatoni Cacio Pepe su Salsa Genovese (RM 42) is a wonderful opportunity to try two classic sauces in one sitting. The dish arrives with the rich, slow-cooked Genovese beef and tomato sauce basing the plate. Chef Roberto accompanies the meal with what appears to be a cocktail shaker. Inside are the fat rigatoni cubes coated in cheese and black pepper sauce. He gives the container a light toss and empties its contents over the beef sauce. Try each separately, and then mix them together. It's clear that high-quality dairy has been used with the mouth-coating appeal and farm taste hitting the roof of the mouth. Close my eyes and I could be sitting on a hill in Tuscany, enjoying this meal at an agriturismo, with wine from the cellar and produce direct from the fields.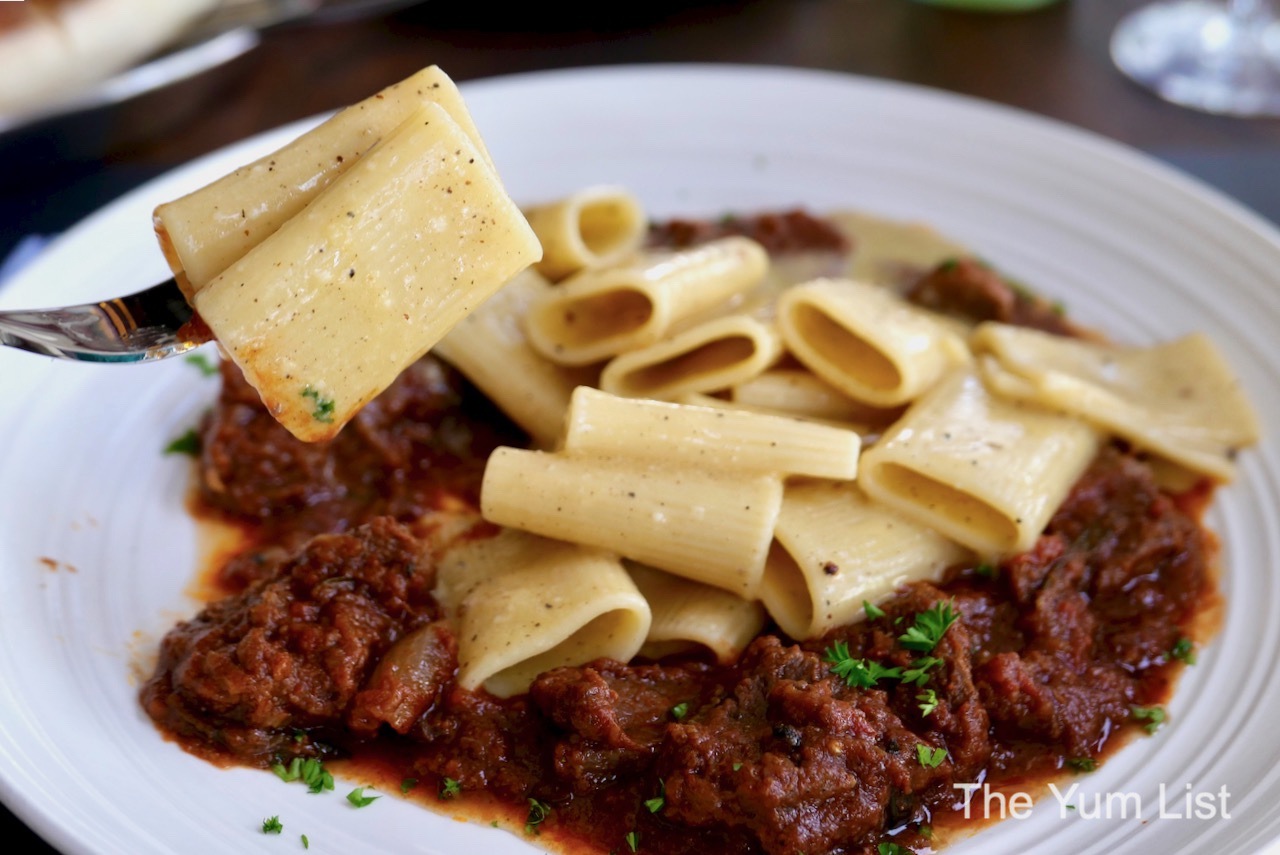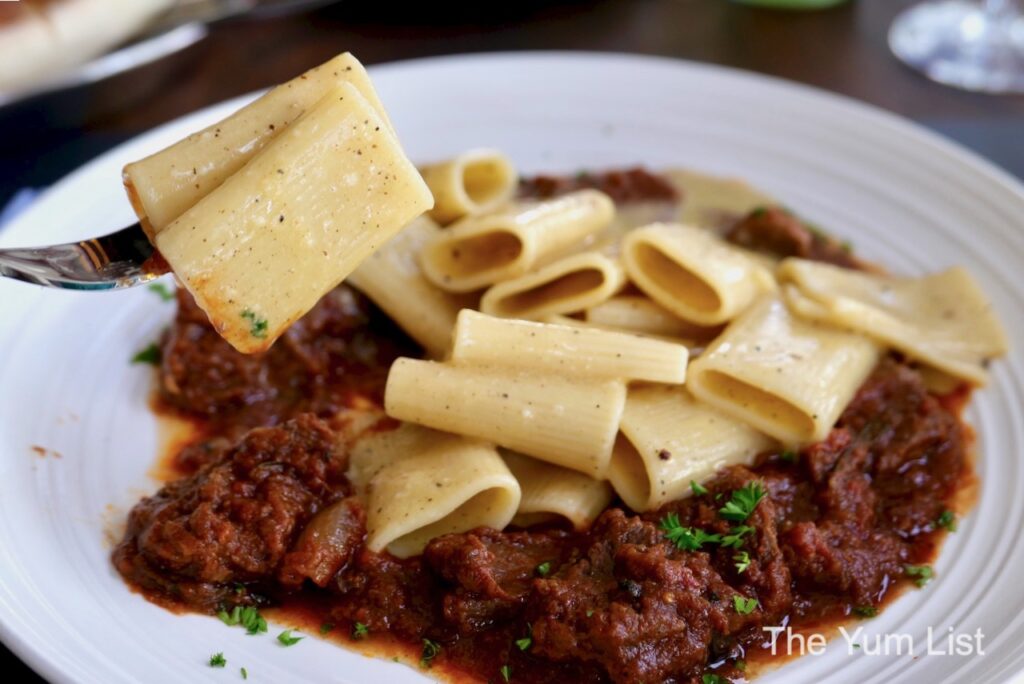 Pizza
Il Bacaro has both large (12 inches) and medium (10 inches) sized pizzas on the menu. The latter is great for sharing as a starter or even as a solo diner enjoyed with a glass of wine and salad. The medium pizza al tegamino features a thick, soft crust, crispy around the edges thanks to a drizzle of olive oil. My toppings are Patate Viola e Proscuitto (RM 39) – purple mashed potatoes, mozzarella, prosciutto and pistachios – which not only taste great but make for a pretty photo too.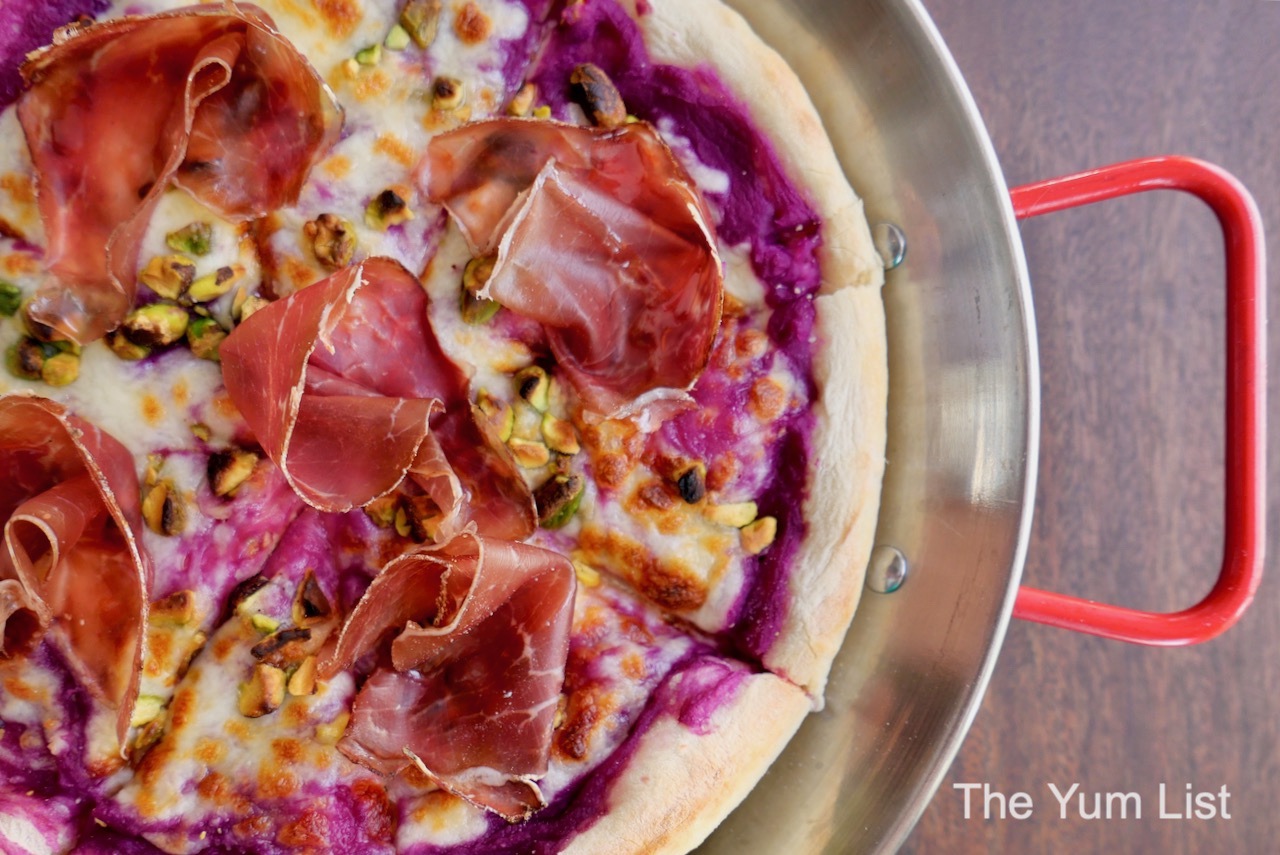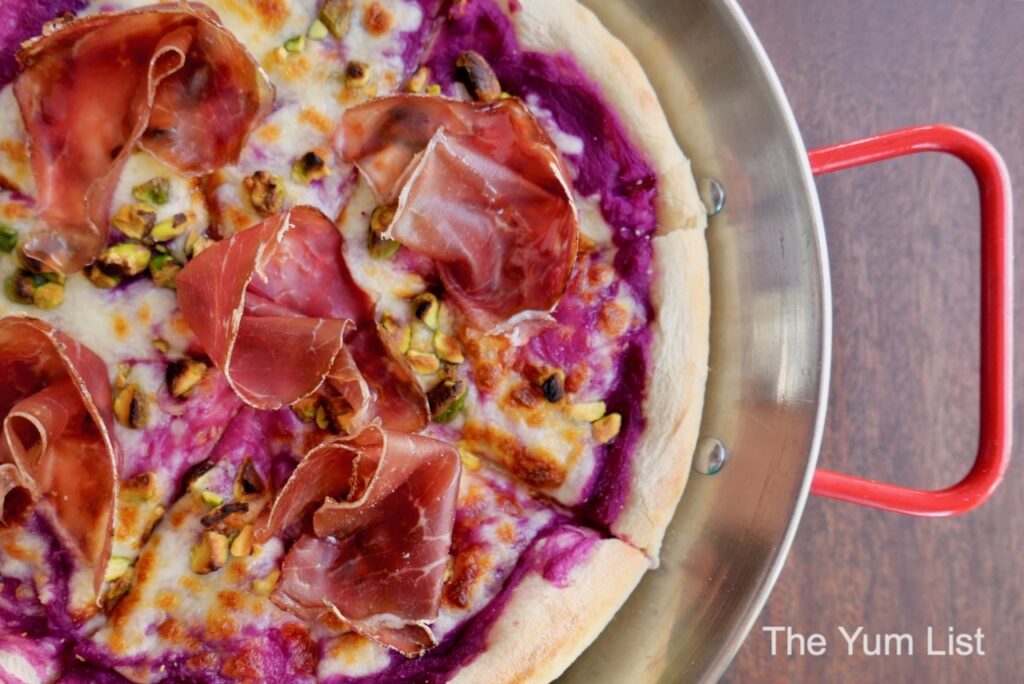 Specials
On top of the ala carte menu, Il Bacaro has a blackboard of daily specials. Seafood Risotto (RM 42) sees repeat appearances as it's so popular. Rice borders the precipice of soft and chewy offering a terrific base for the firm, springy pieces of squid, prawns and molluscs.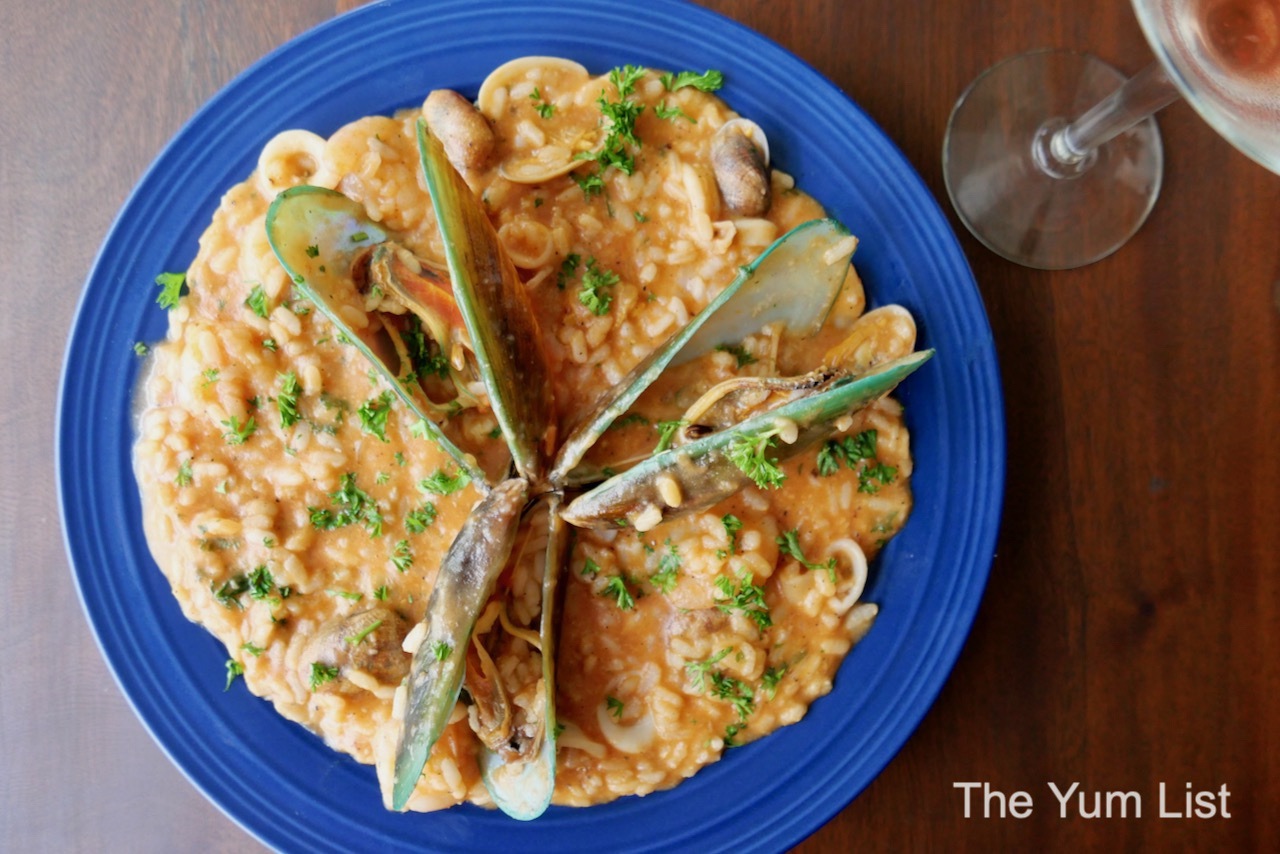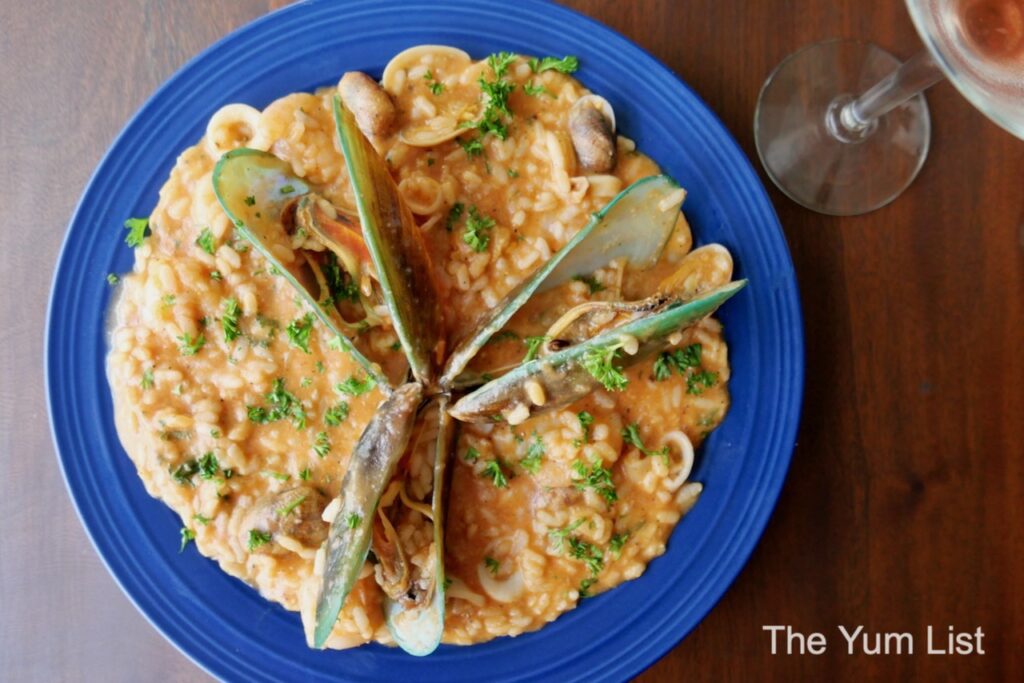 Sundays
Further to the daily specials, Il Bacaro provides a Sunday menu designed for sharing with the family. Portions are all large, serving up to four people each. Expect to see things such as whole roasted chicken, slow-roasted lamb shoulder, two-feet long pizza, and T-bone steak.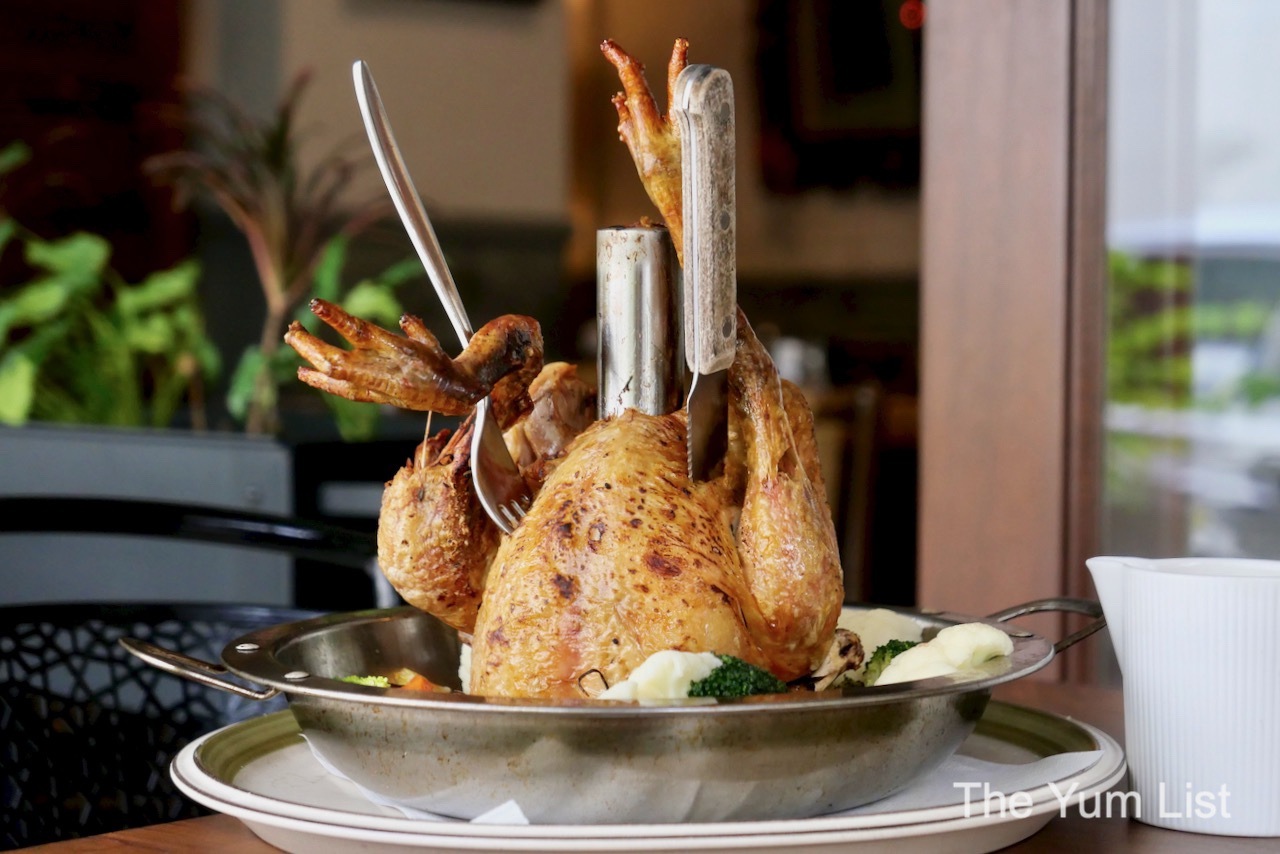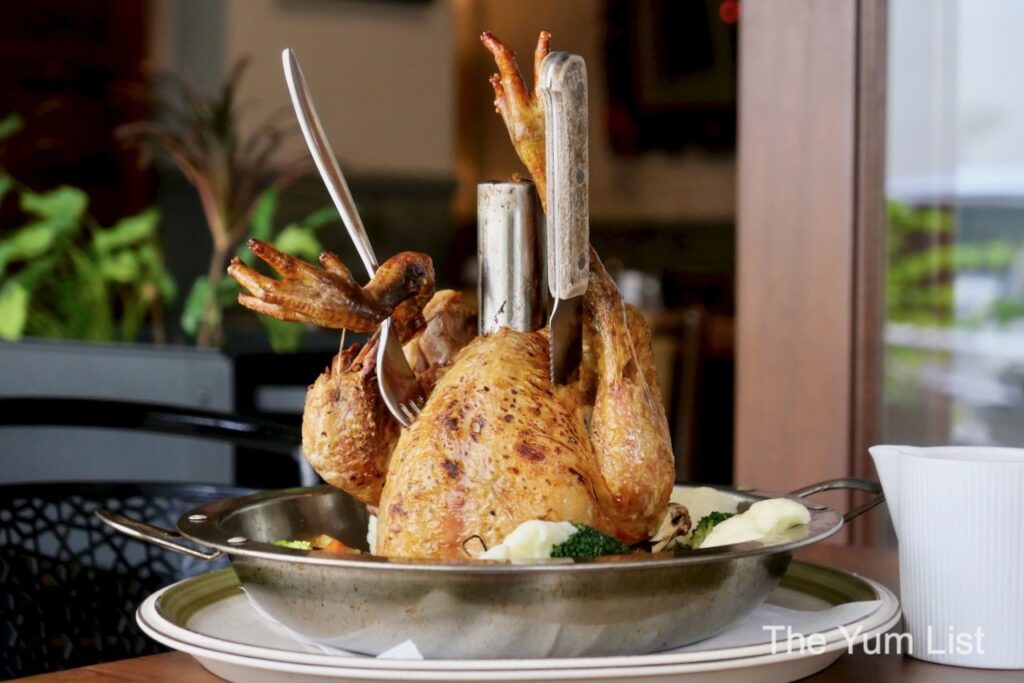 Il Bacaro Dessert
My meal concludes with a little fun presentation with Tiramisu (RM 20). The traditional recipe of ladyfinger biscuits, mascarpone cheese and espresso are literally injected with a boozy pick-me-up via a syringe. Chef Roberto laughs as he delivers the dish saying it's the "Italian vaccine."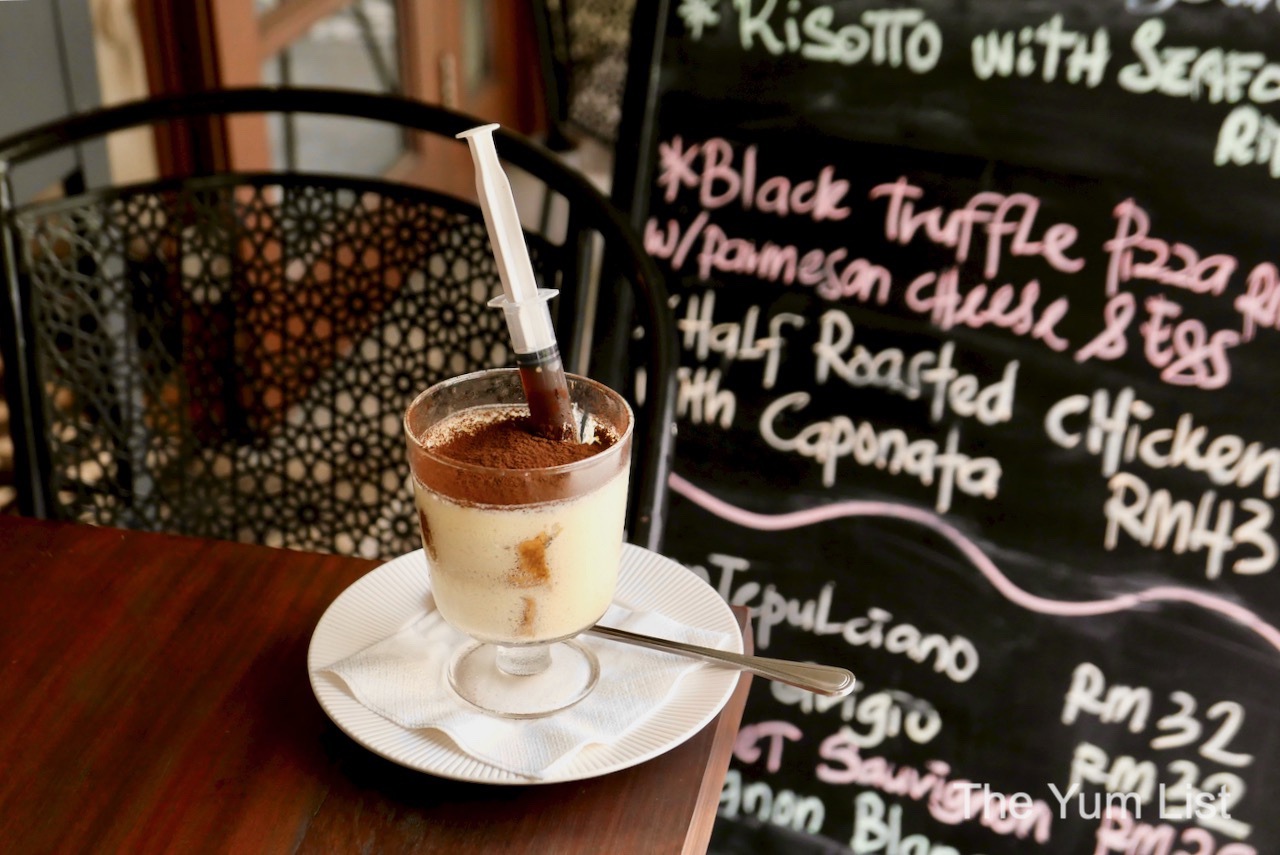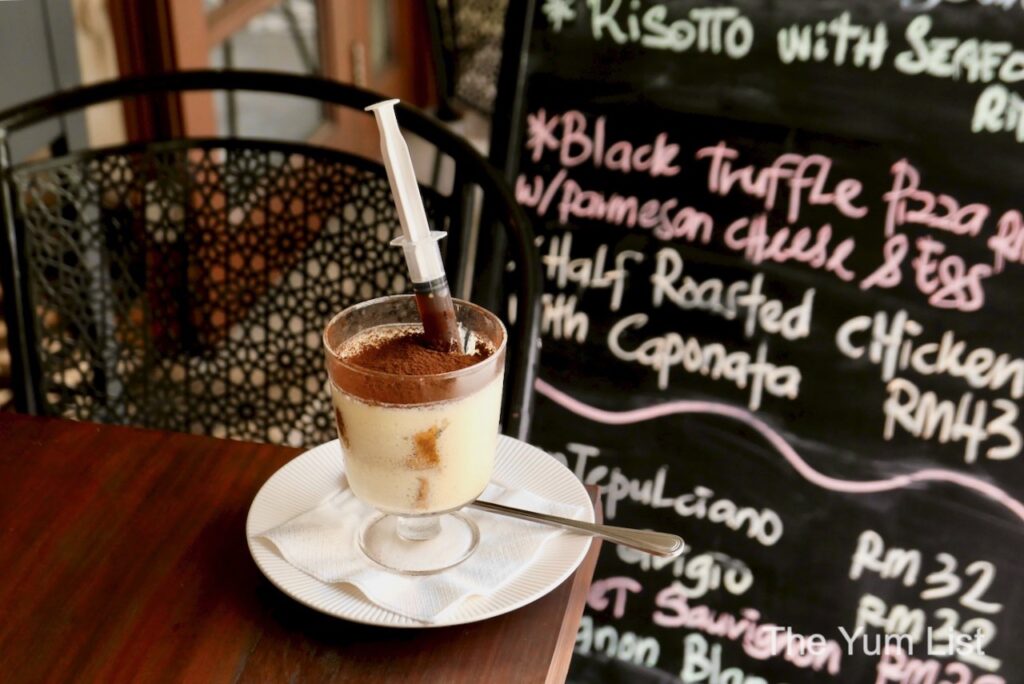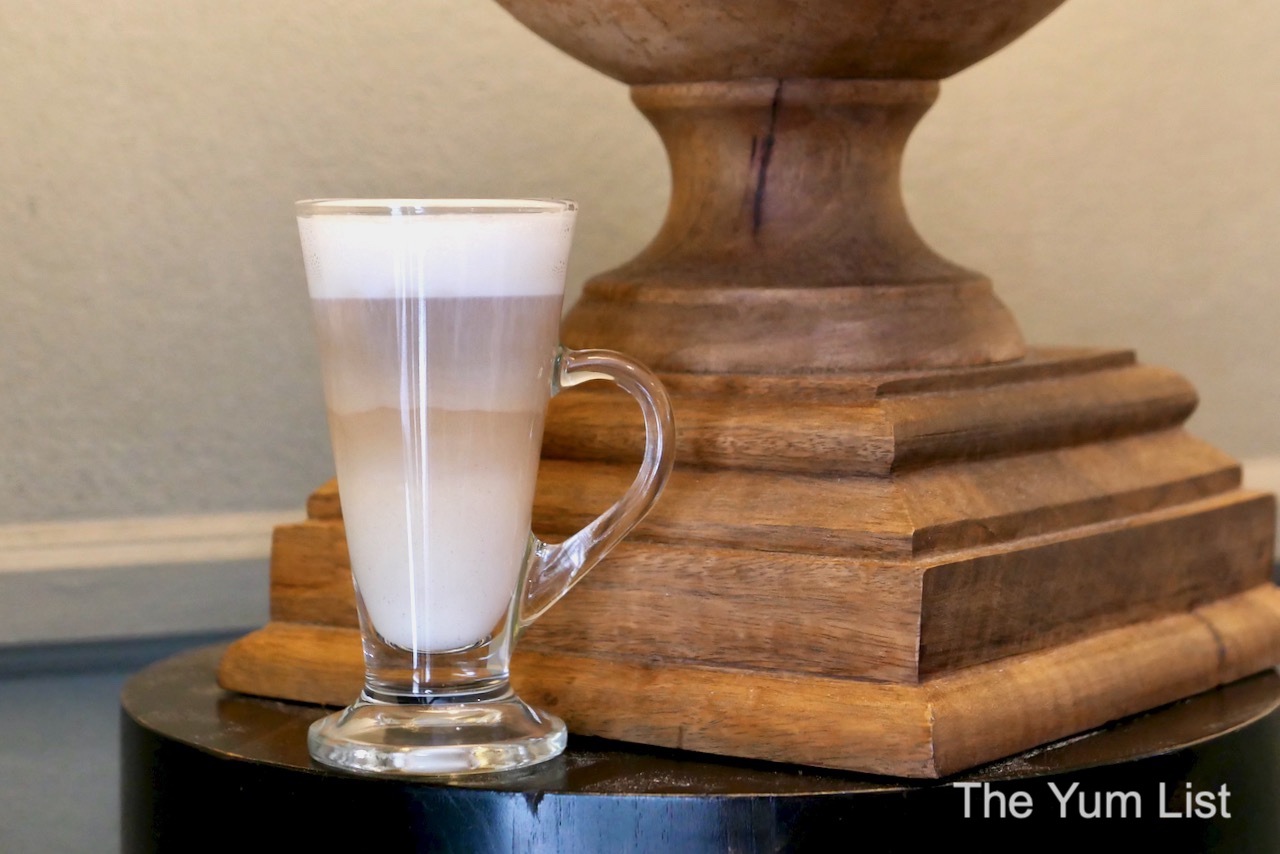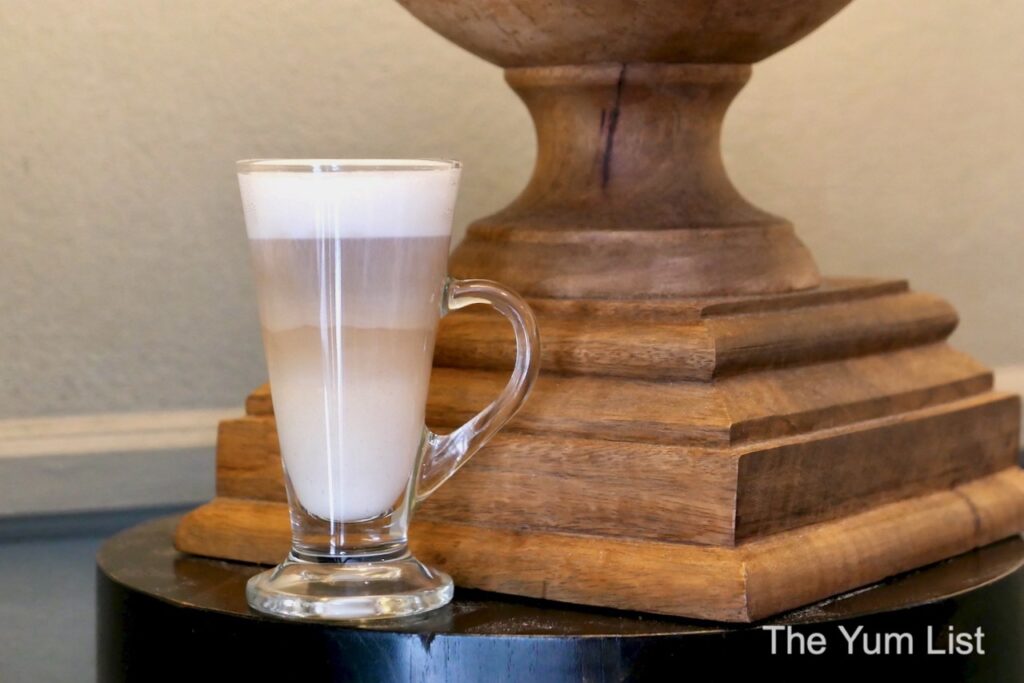 Reasons to visit Il Bacaro: charming setting with both indoor and outdoor tables (I like the tables for two on the footpath); homemade sauces; vegan options; must try their pasta dishes and tiramisu.
Il Bacaro Italian Restaurant Penang
Campbell House, 106 Lebuh Campbell
10100 Georgetown, Penang, Malaysia
https://www.facebook.com/ILBacaroPenang/
+6 04 261 8290
Il Bacaro Opening Hours
Daily 10:30 am – 11 pm
Find out more about travel to Penang here and stay up to date with the latest gourmet happenings around Malaysia here and here.