Un-Wine at Lounge on the Park
Monica Tindall
Mandarin Oriental, Kuala Lumpur has introduced a wonderful way to connect with friends with their Un-Wine at Lounge on the Park. A comprehensive selection of free-flow quality wine as the day closes provides an excellent end to the work week or start to an evening.
Lounge on the Park is an elegant space with lofty ceilings and a beautiful interior. A central island bar gleams in the light of a magnificent chandelier of old-school lanterns and acts as the focal point of the hotel's lobby lounge. Large carved wooden panelling reflected in mosaic-patterned rugs showcase Chinese heritage. At the same time, plush sofas and leather chairs present classic sophistication.
Glass windows overlook a patio sheltered with white sails and then further out to the park. While many choose the indoor air-conditioned environment, our hearts are with the great outdoors. We grab a corner seat on the alfresco deck and get our fill of fresh air and leafy-green views. Nature, good wine, friends, happiness.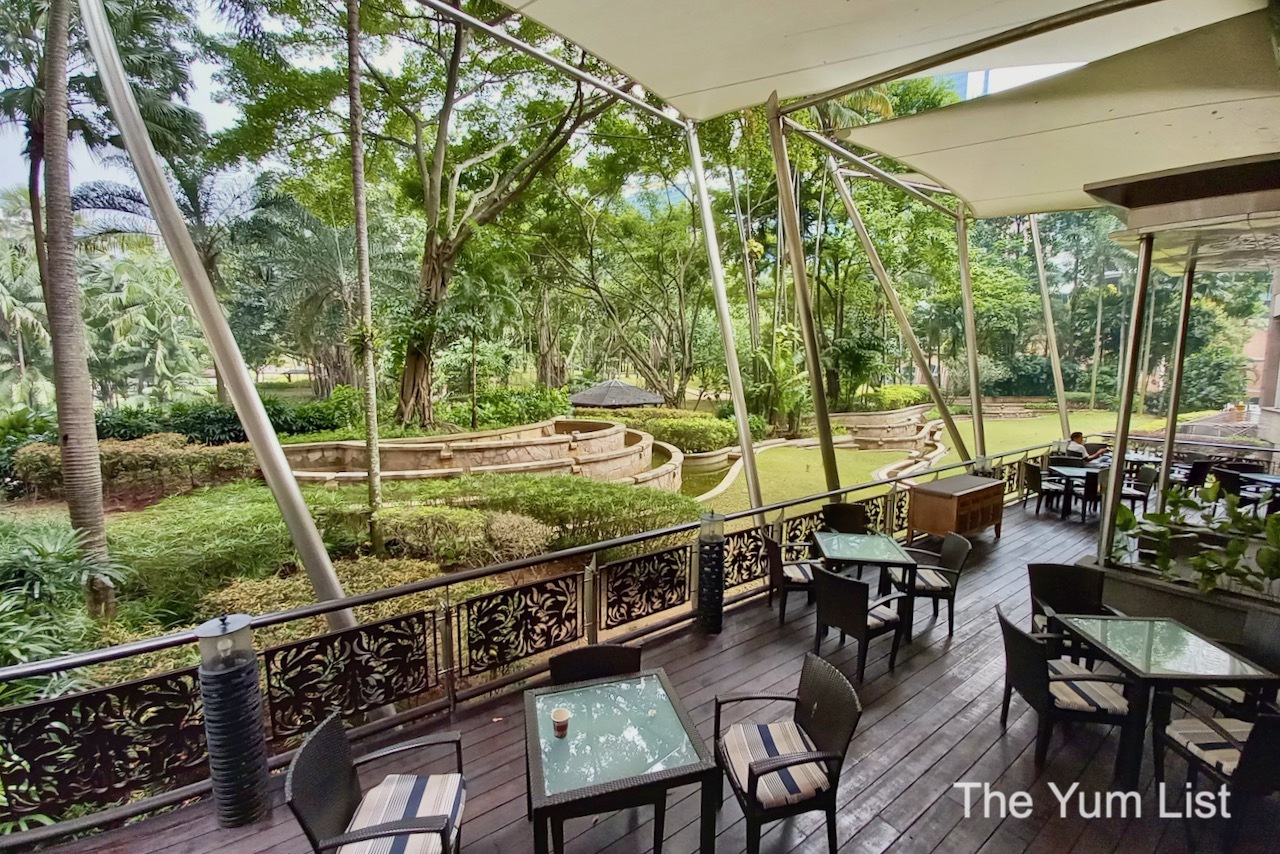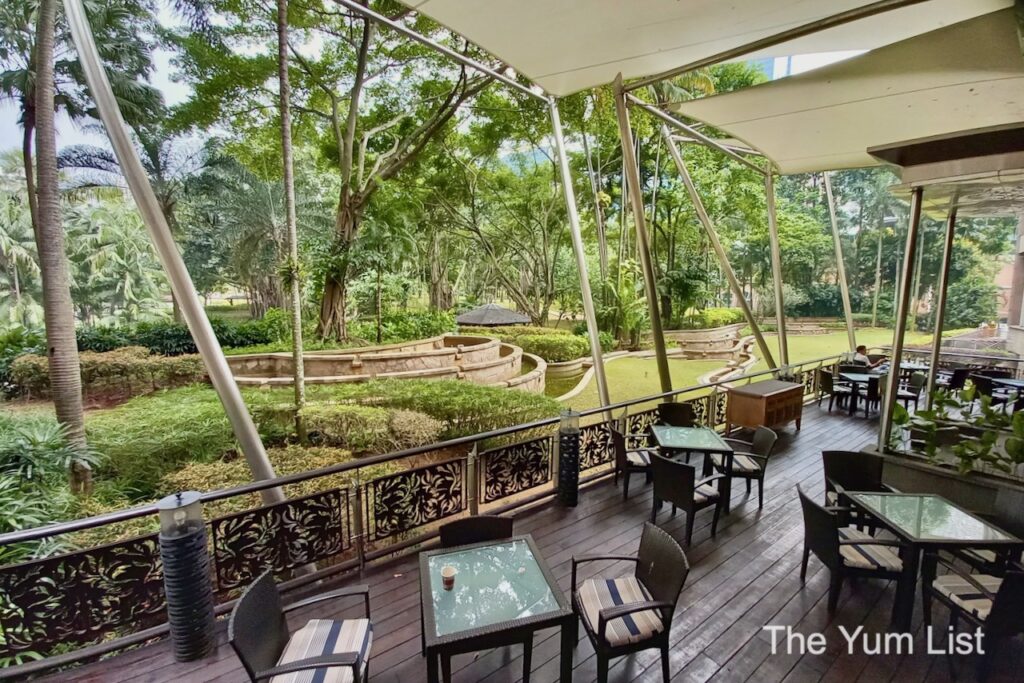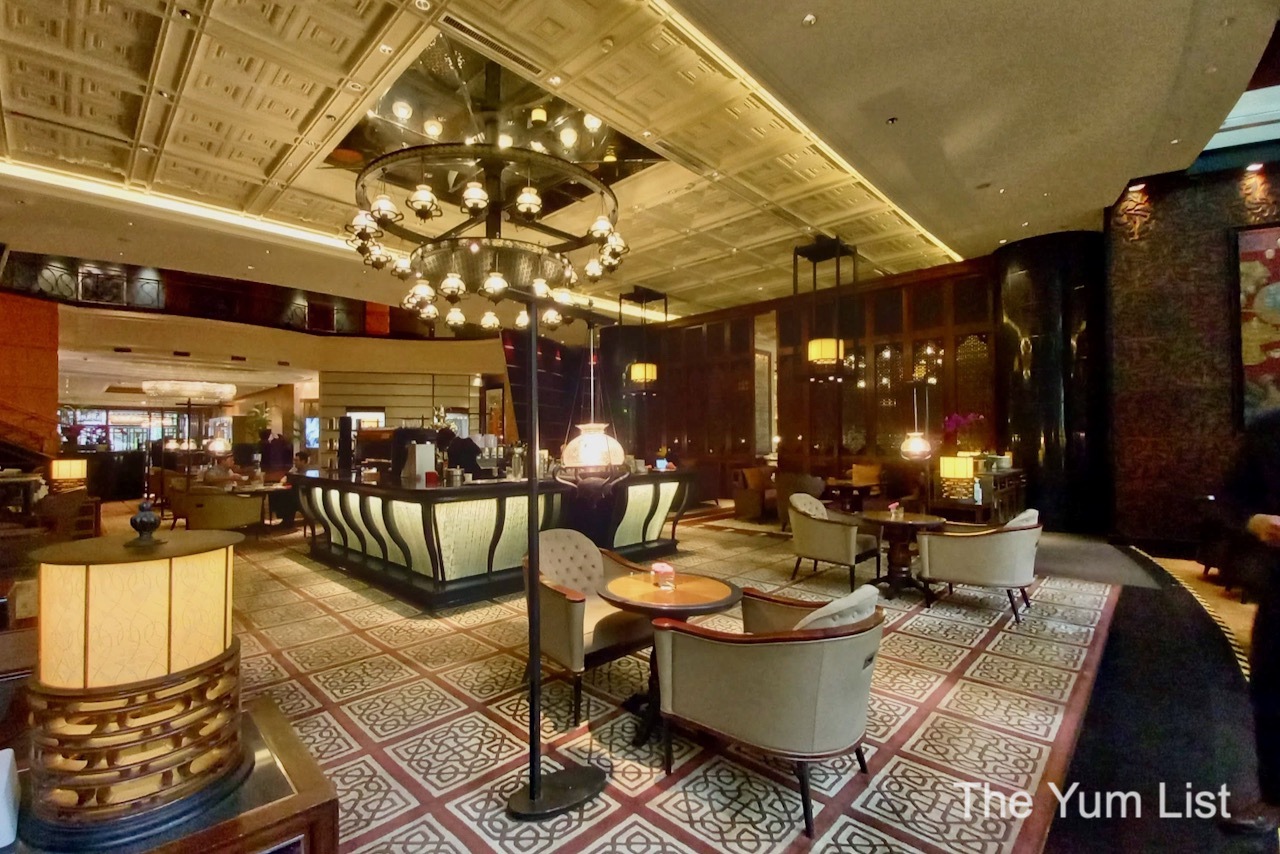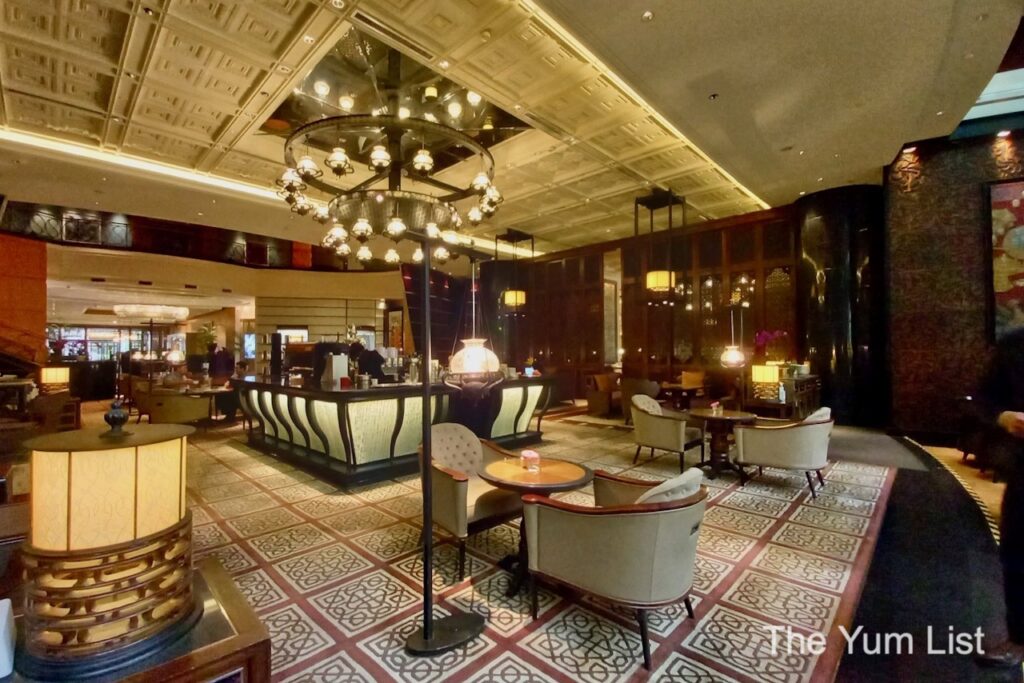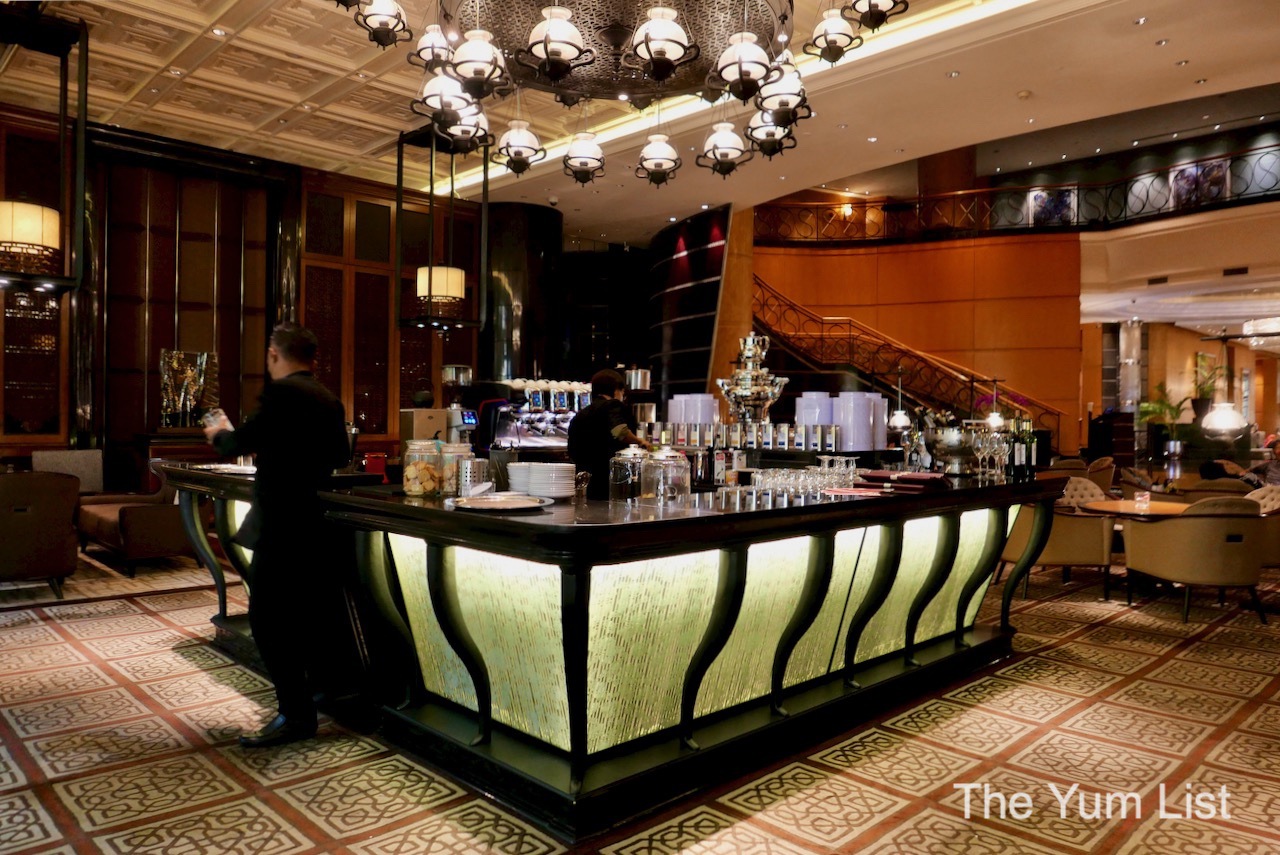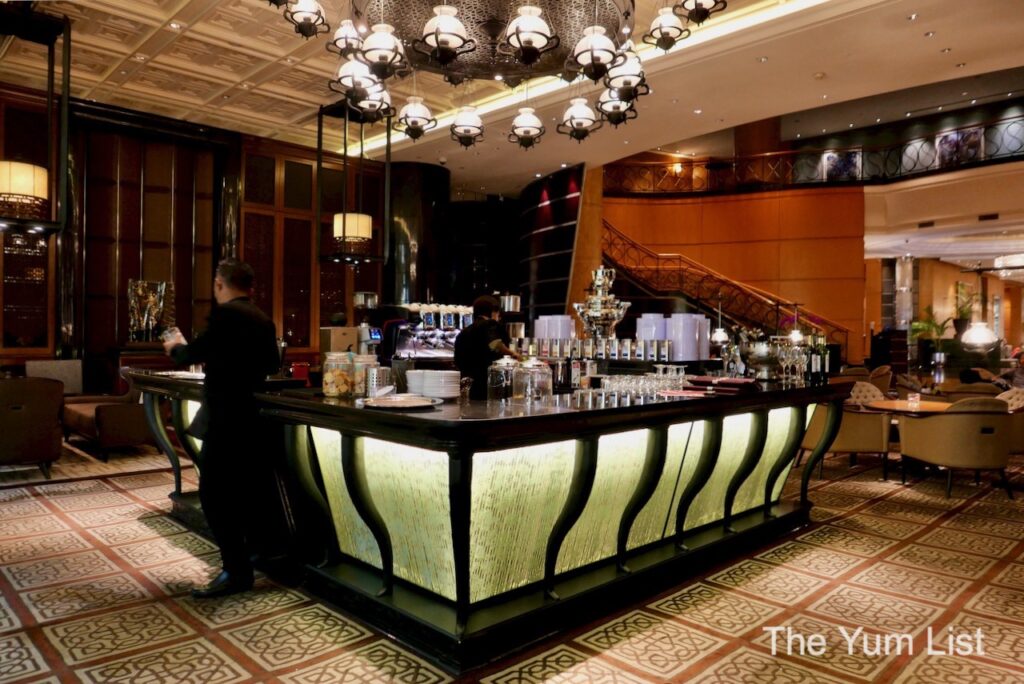 Un-Wine at Lounge on the Park
You might think free-flow equals cheap and nasty, but there'll be none of that at Mandarin Oriental, Kuala Lumpur. Ten wines are for the choosing and all of them are Yum List approved.
White Wine
From the whites, we sip on a Riesling and a Sauvignon Blanc. Both are wines we know well, so guarantee ourselves a pleasant start. The wines have been stored well, the temperature is just right, and the glasses are tall-stemmed and crystal.
The Riesling, Chateau Ste. Michelle from Colombia Valley, USA is an excellent choice as an aperitif. It's crisp, rich and full of ripe fruit. I've had this as a fabulous pairing with burrata and orange with a former chef at Mandarin Grill, but it is also highly quaffable all on its own.
Hubby thinks the Sauvignon Blanc, Wither Hills from Marlborough, New Zealand is as equally pleasing as an aperitif or paired with some young cheese or fresh seafood. Citrus and fresh herbs with undertones of tropical fruits prove an attractive nose. The fruit and crispness carry over to the palate with a light minerality and more fruit in the finish.
Other whites to return for are the Chardonnay, Catena Zapata, Alamos from Mendoza, Argentina, and the Pinot Grigio, Allegrini Corte Giara from Veneto, Italy.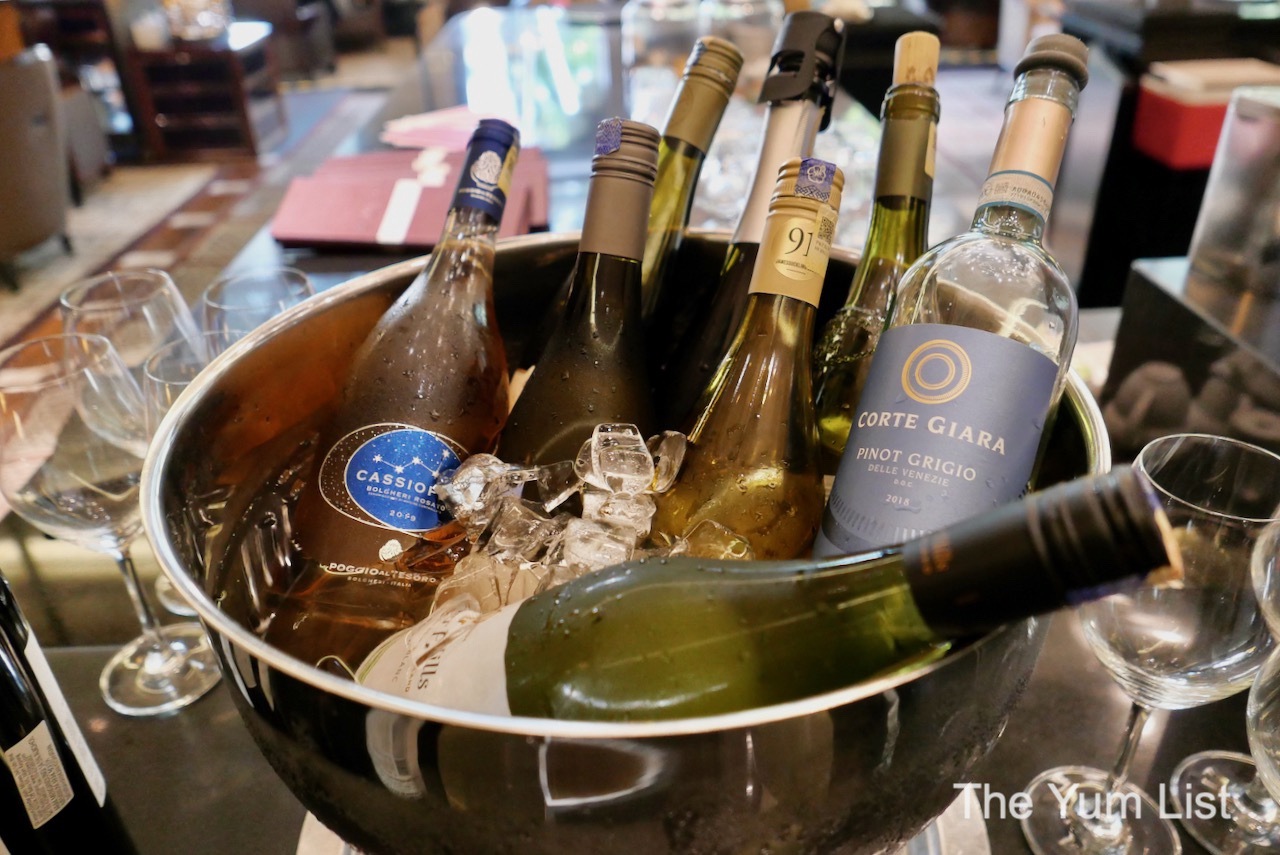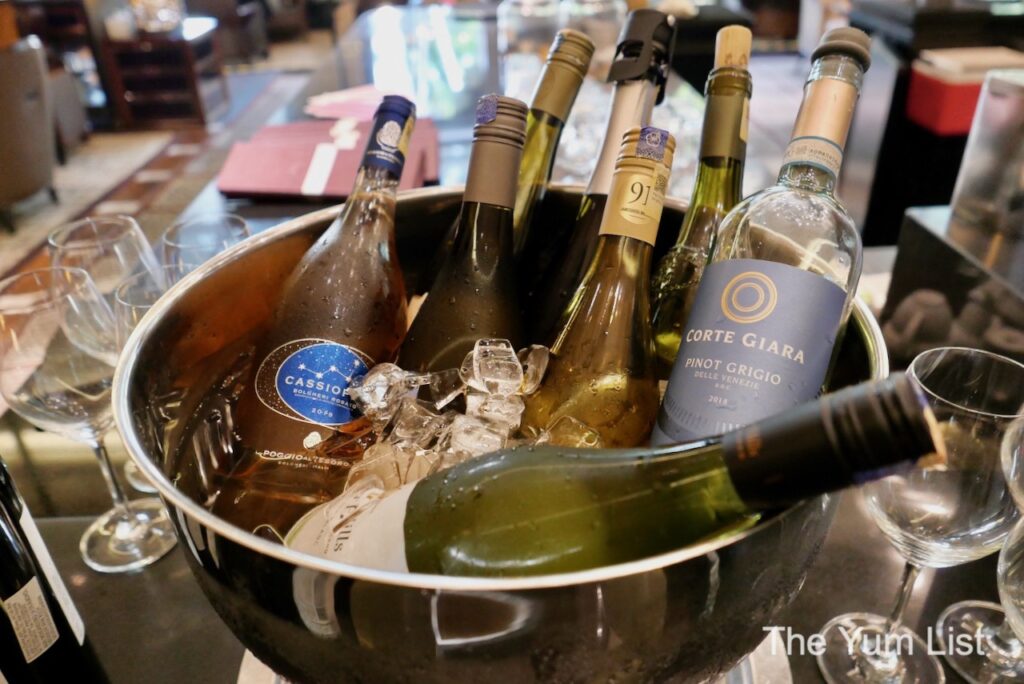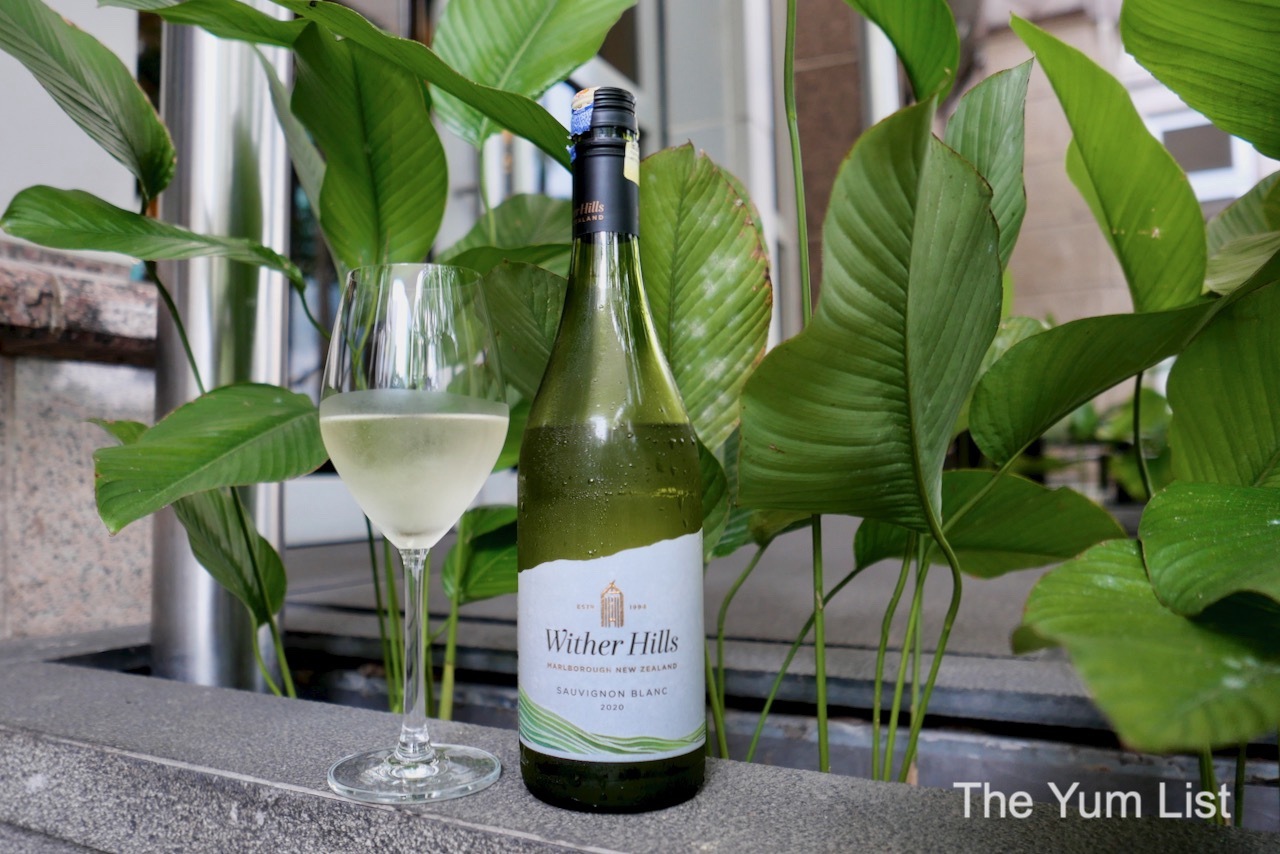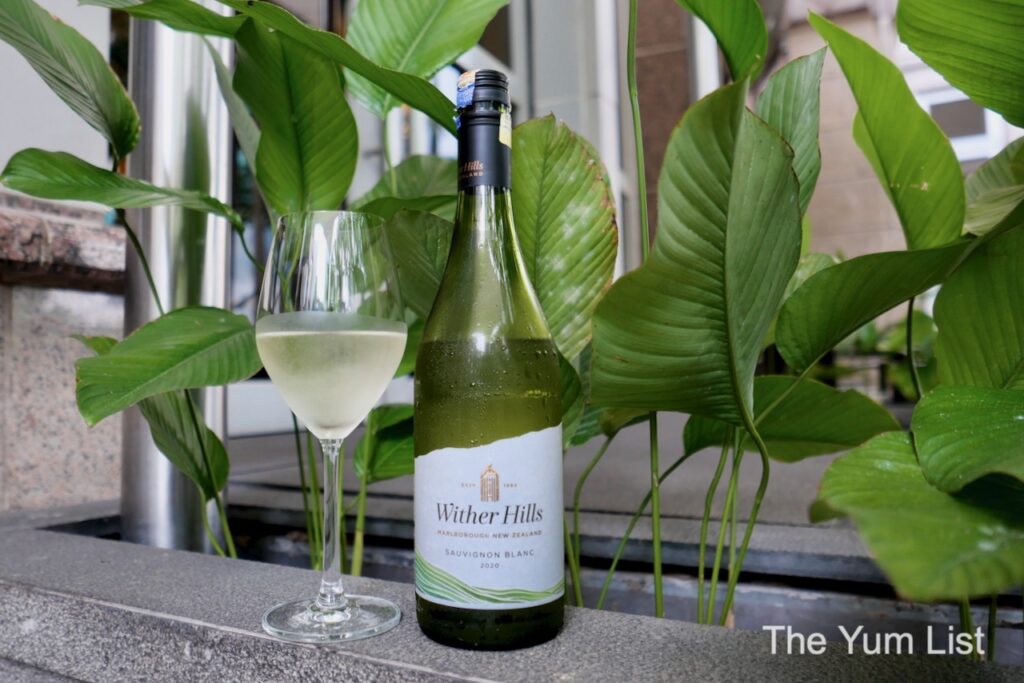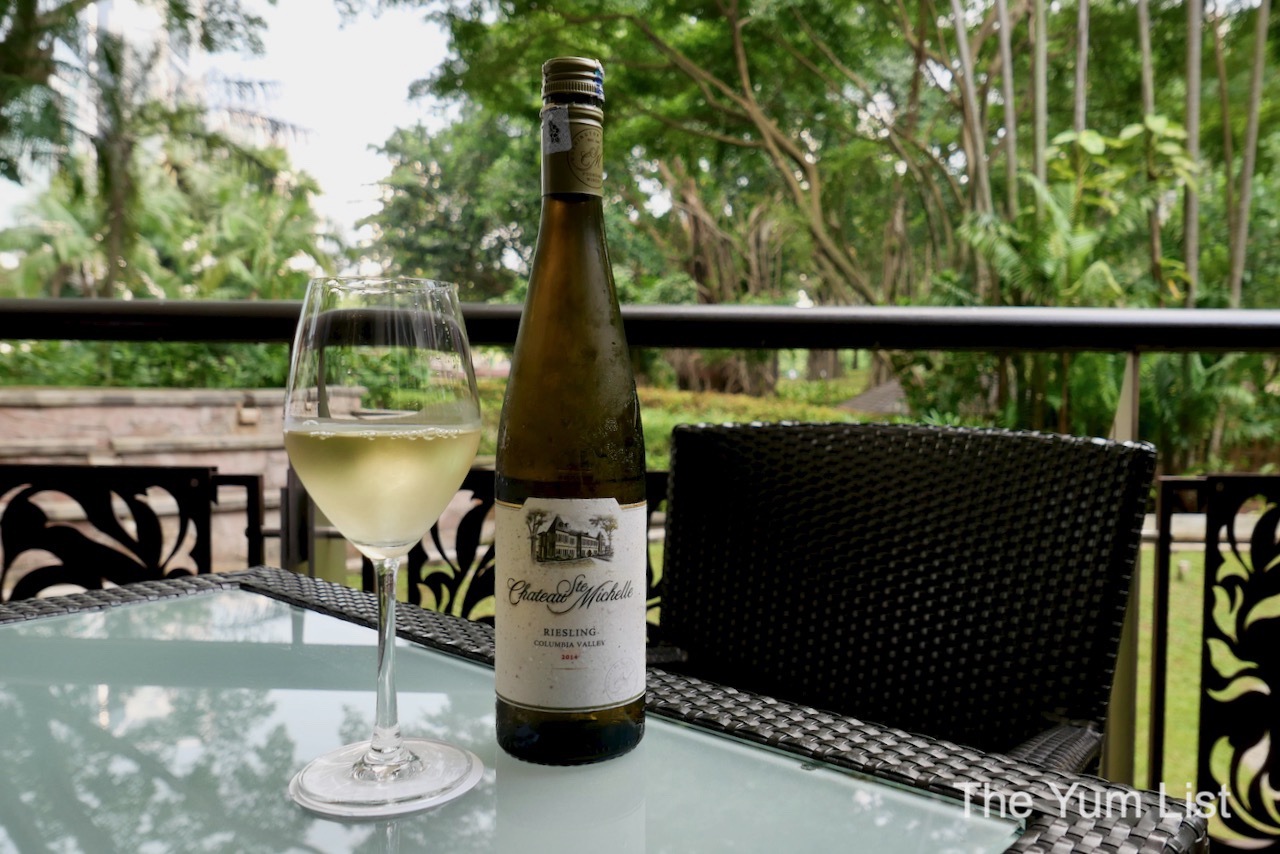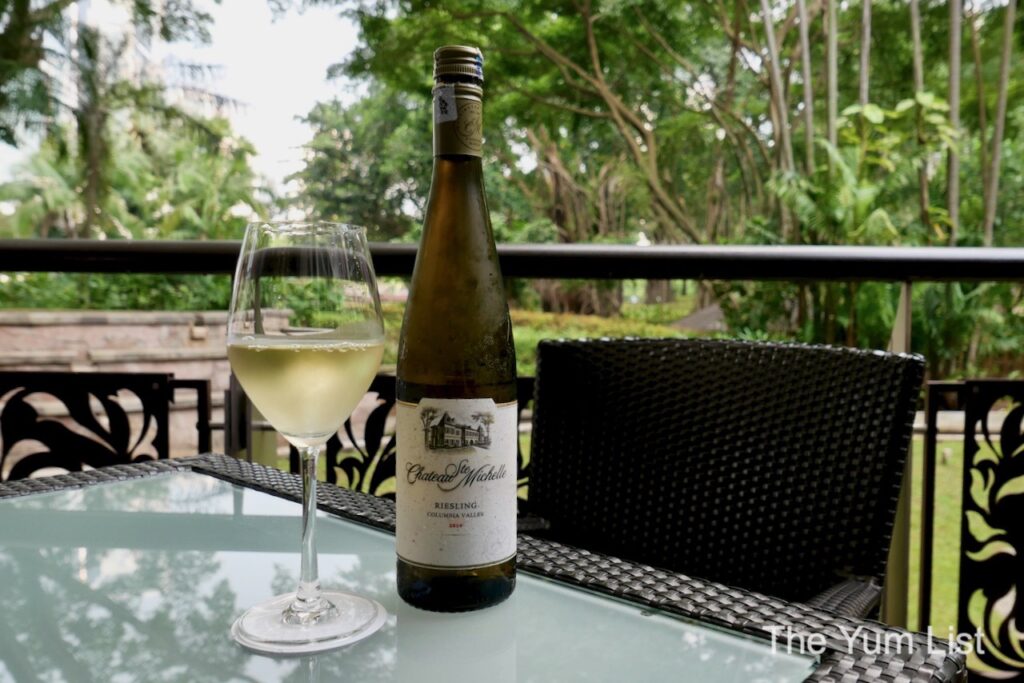 Rose
Rose also makes it to our glasses in the form of Poggio Al Tesoro, Cassiopea Rose, Rose D.O.C from Bolgheri, Italy. I'm a strong proponent of this style of wine, thinking it well suited to our region, weather and food. We think it a delicious wine and if we had to choose only one to continue sipping all night, this would probably be it.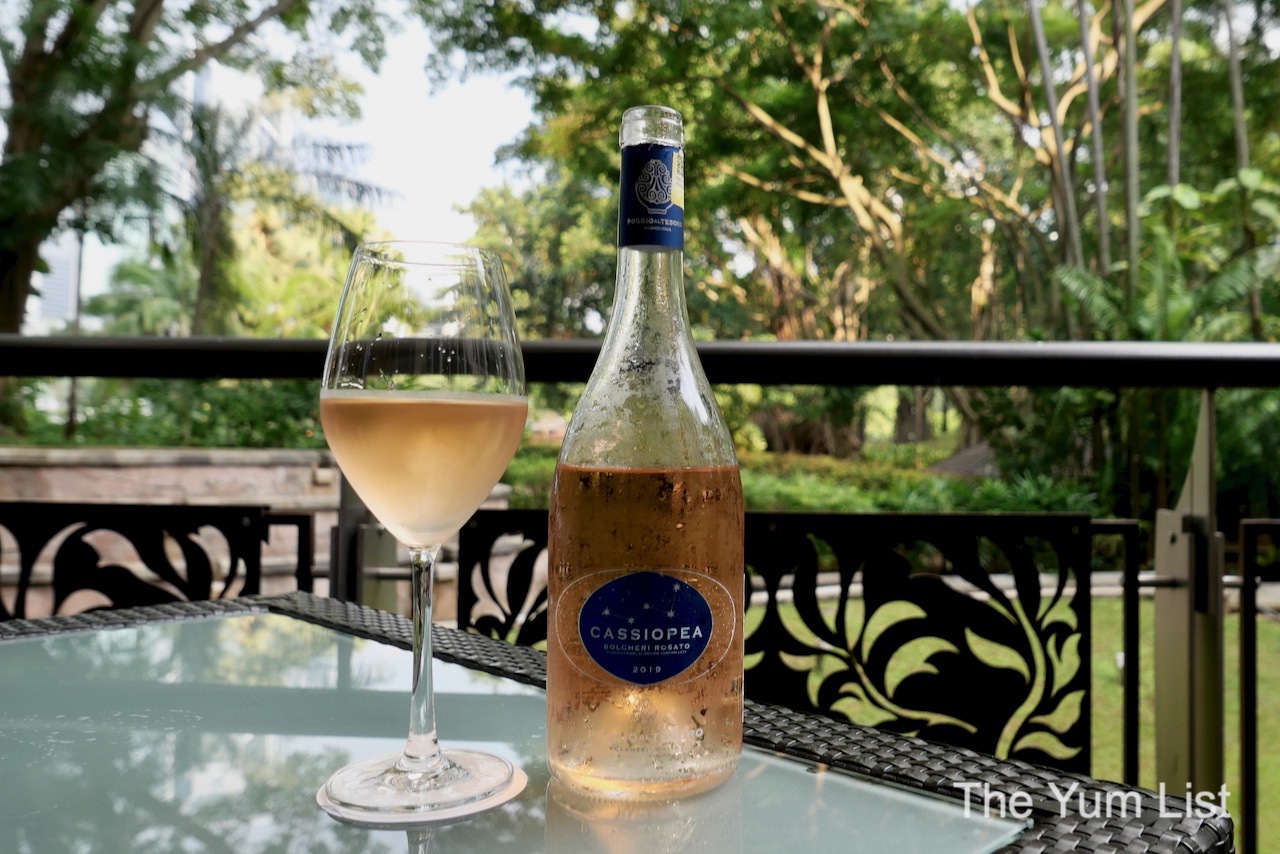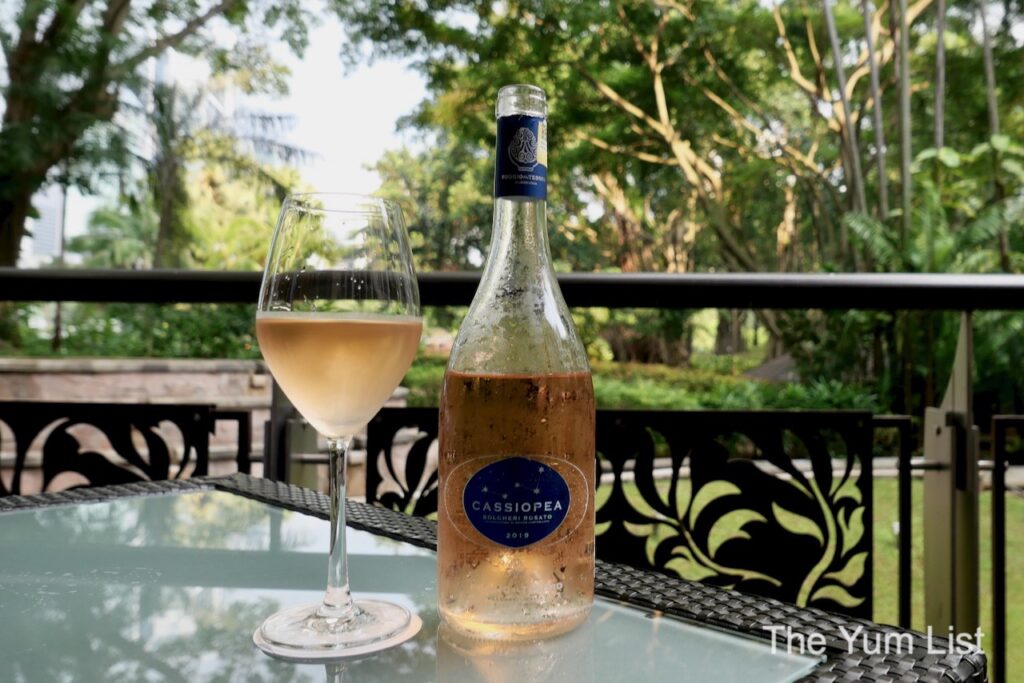 Red 
As we have several events ahead of us this evening, we keep our red selection light with a glass of Pinot Noir, Saint Clair from Marlborough, New Zealand. It's a typical expression of the grape from this region with plentiful strawberry on the nose and a hint of spice. It fills the mouth with layers of fruit and warm spice and tapers out to a silky finish.
If we were to settle in for the evening, we might move to some more serious reds. There's a Merlot, Chateau Lamothe from Bordeaux, France, a Shiraz, Dandelion Lionheart from Barossa Valley, Australia, a Malbec, Los Haroldos Reserva from Mendoza, Argentina, and lastly, a Cabernet Sauvignon, Grey Glacier, Trinidad Vineyard from Valle del Maipo, Chile. All are certainly well-justified reasons for a return.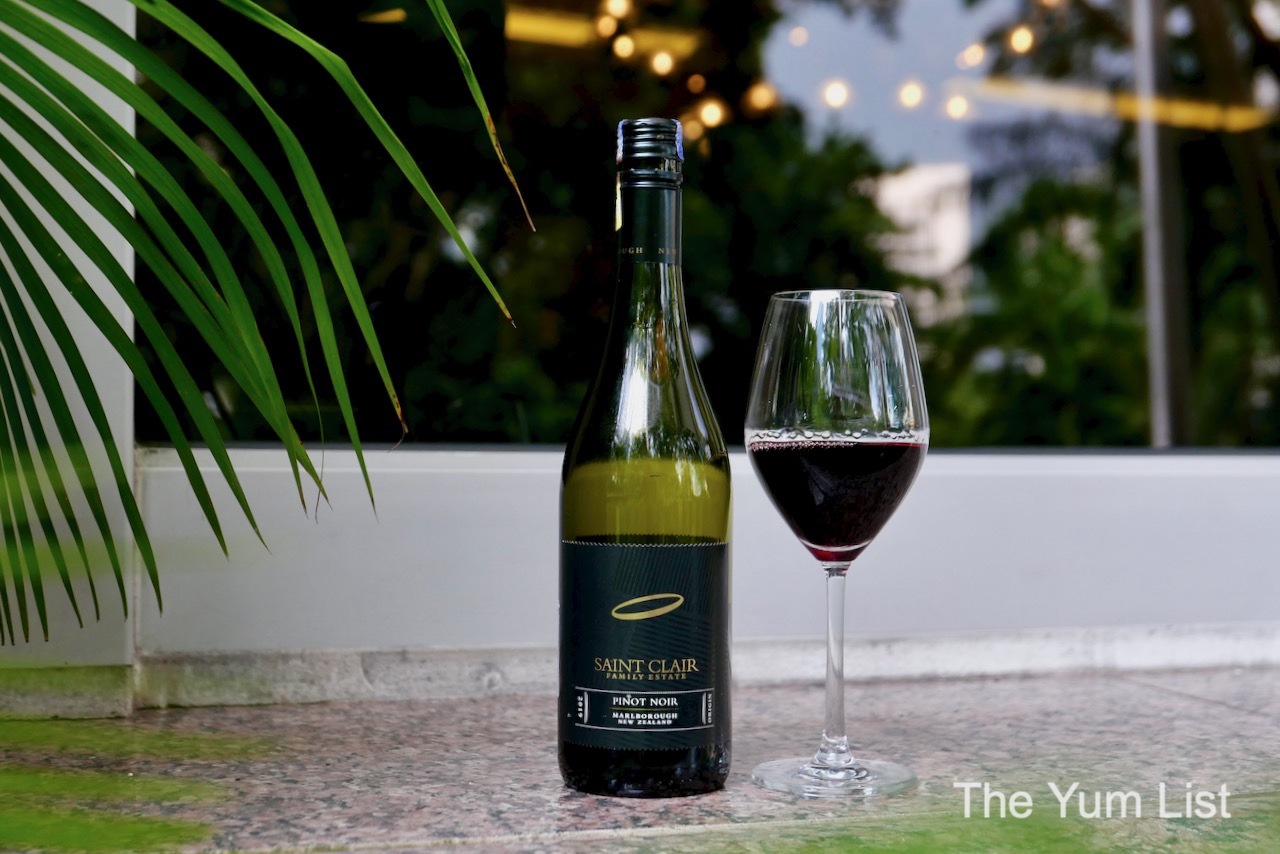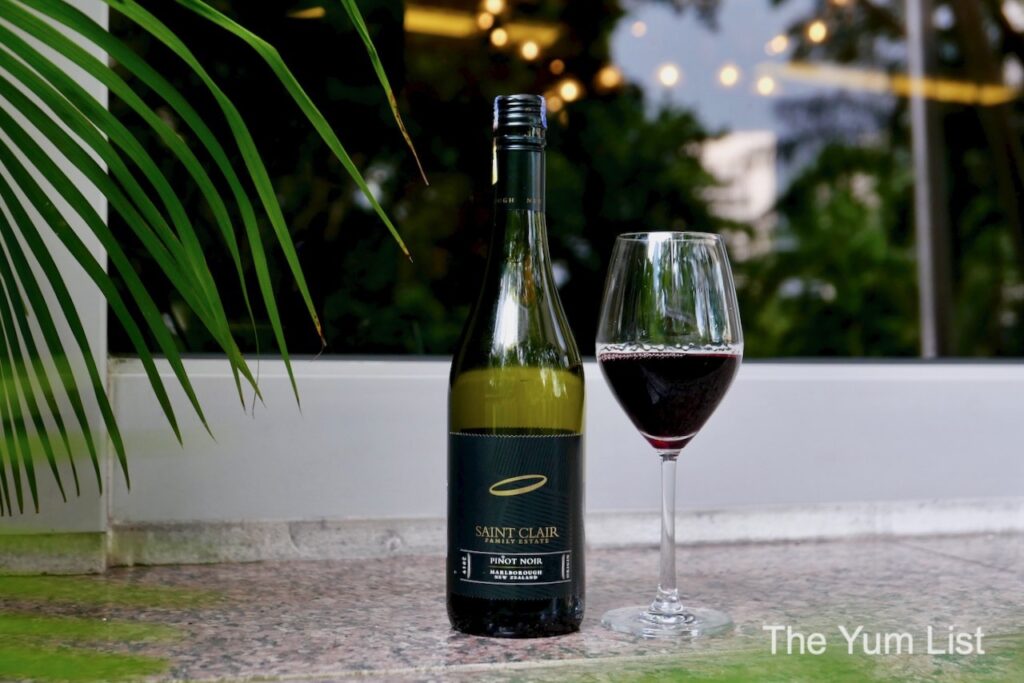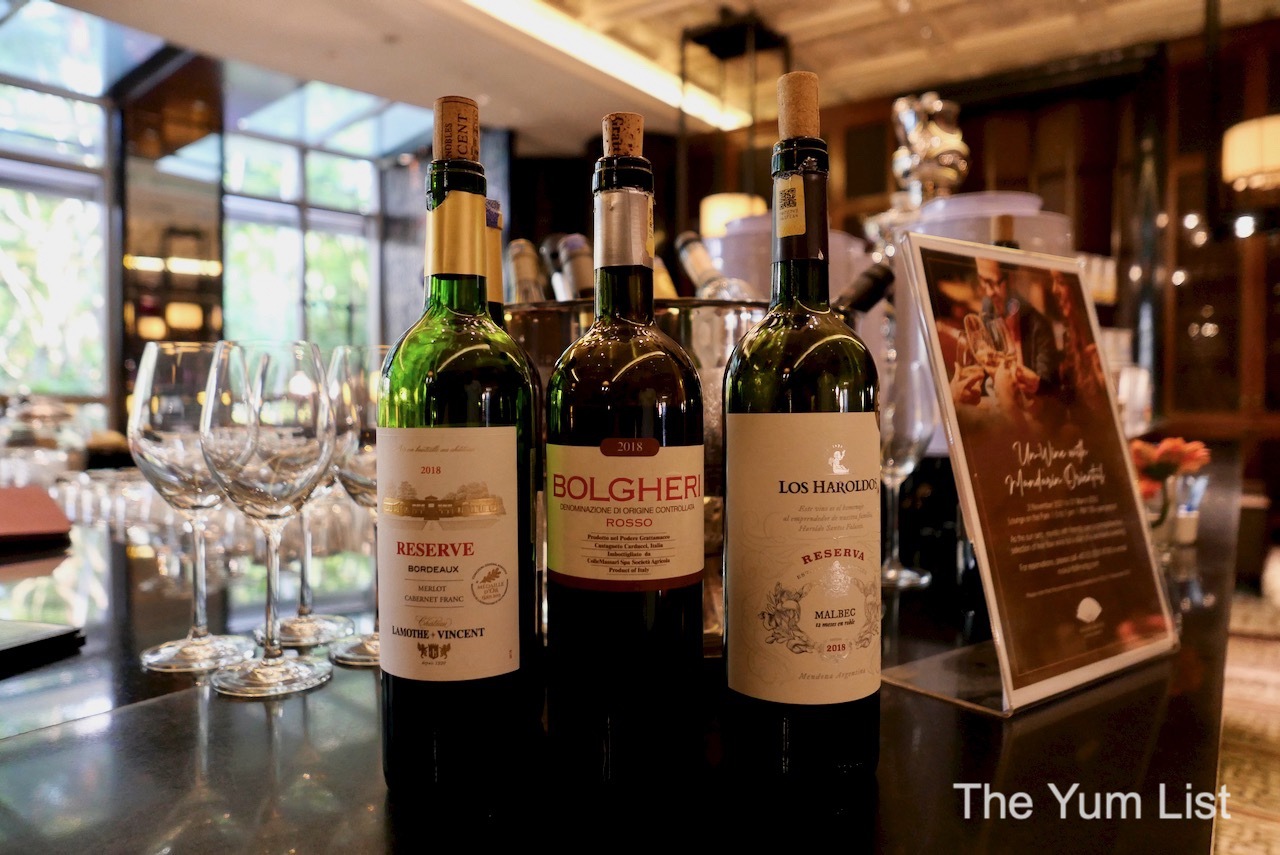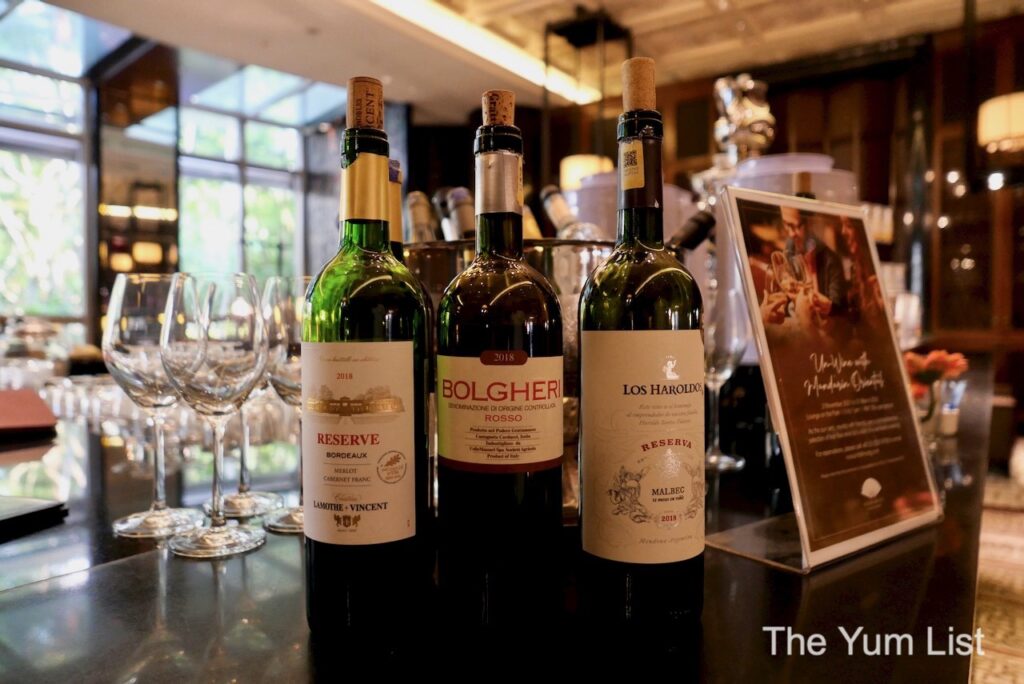 Un-Wine at Lounge on the Park Review
You couldn't ask for a more pleasant setting (or choice of settings – alfresco patio or stylish interior), better selection of free-flow wine or more gracious service than what is found at Un-Wine at Lounge on the Park. For RM 138+ per person, it's value for money if you appreciate a more premium drop of wine in a refined environment. Furthermore, the wines are well-chosen quaffers, easily enjoyed on their own or with food if you so desire. I can see myself here with hubby as a relaxed option for date night, or with a group of friends. We will be back to re-wine with Un-Wine at Lounge on the Park.
Un-Wine at Lounge on the Park – The Details
Un-Wine happens daily between 5 pm and 7 pm at Lounge on the Park at Mandarin Oriental, Kuala Lumpur. It will run until the end of March 2022 and is priced at RM 138+ per person. Reservations are recommended.
Reasons to visit Un-Wine at Lounge on the Park: stylish setting; gracious service; lovely outdoor patio; free-flow of good quality wines. 
Un-Wine at Lounge on the Park
Mandarin Oriental, Kuala Lumpur
Kuala Lumpur City Centre
50088 Kuala Lumpur, Malaysia
www.facebook.com/MOHKL
Call +603 2330 8798 or email [email protected] for reservations.
Find more on Malaysia's wine scene here and stay up-to-date with the latest gourmet and travel recommendations for Malaysia here and here.