Anon KL – Private Dining Damansara Utama
Monica Tindall
It's rare to find a degustation menu priced below RM 500 in KL these days, so you can imagine our excitement to find Anon KL and its five-course menu for RM148 and three-course at RM98. What's more, you can bring your own drinks for no corkage. Great price, fantastic meal and no corkage – it's irresistible.
Anon KL
Housed in Ground Coffee Uptown, the space is a café by day and semi-fining dining at night – Anon KL (weekends only). There's less of a crowd in the evenings, the lights are dimmed, and the cool grey walls and black tables convert from a bustling vibe to a relaxed, contemporary dining environment. The restaurant comfortably seats 20 guests at night, making for an intimate and private dining experience.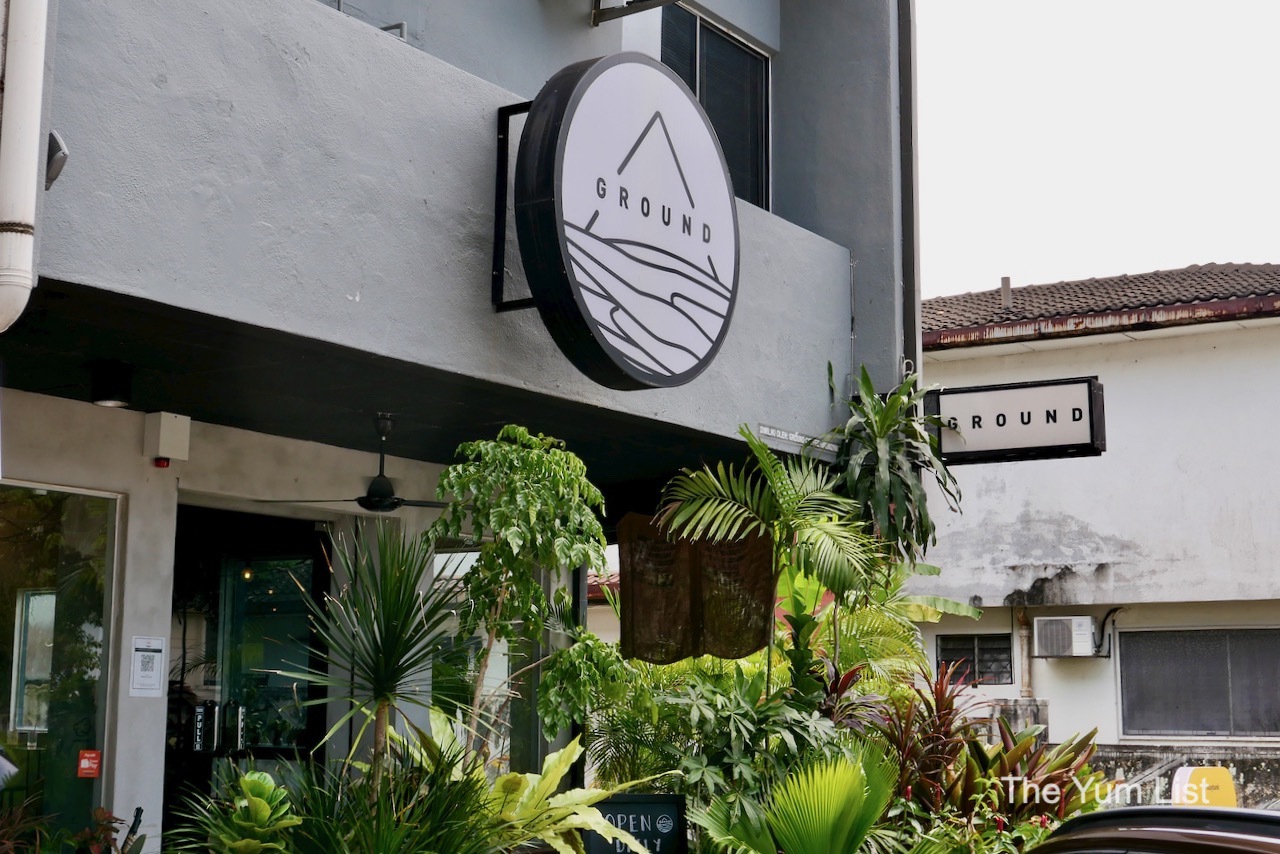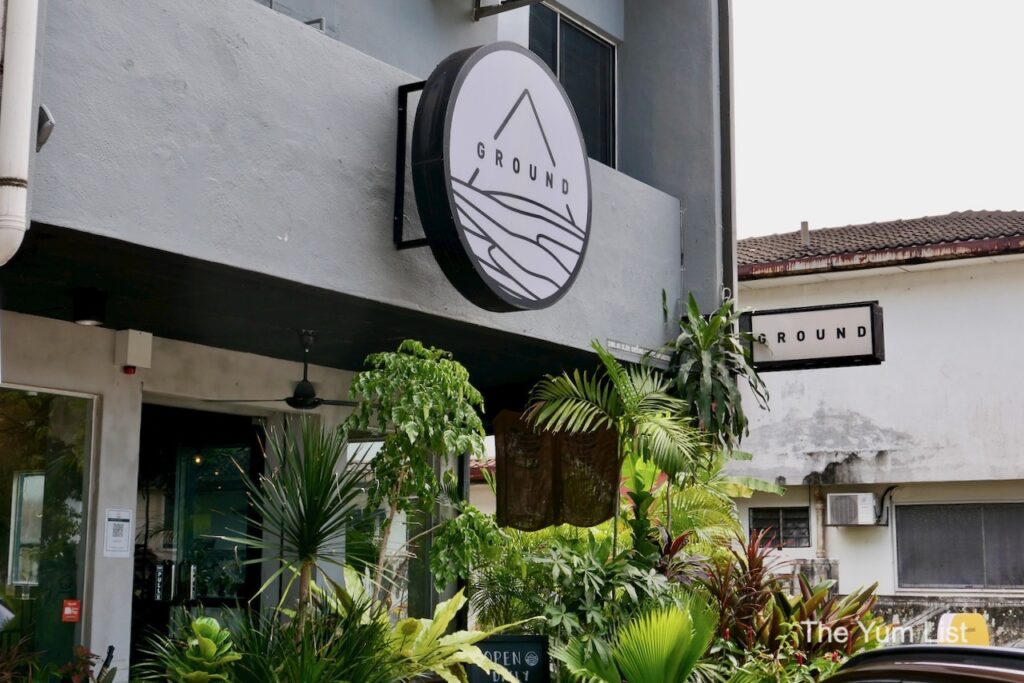 Chef Muhammad Adeeb Palil, more fondly referred to simply as Adeeb, heads the kitchen. He trained in KL at Taylor's College and later refined his skills in Le Meridien Kuala Lumpur and Nathalie's Gourmet Studio. At his young age (27), you might find it surprising that he has also spent time sharpening his knife overseas. He has managed to squeeze in stints at La Bergerie in Toulouse, Boulud Sud (Daniel Boulud) in New York and table65 at Resorts World Sentosa in Singapore. And, as we're about to find out, this experience has paid off. Chef Adeeb presents a menu that is both polished yet comforting, refined but nourishing. In a world where fine dining menus often mean eight hands (or more) in a production line to complete every dish, this one-man-show is a rare and welcome occurrence.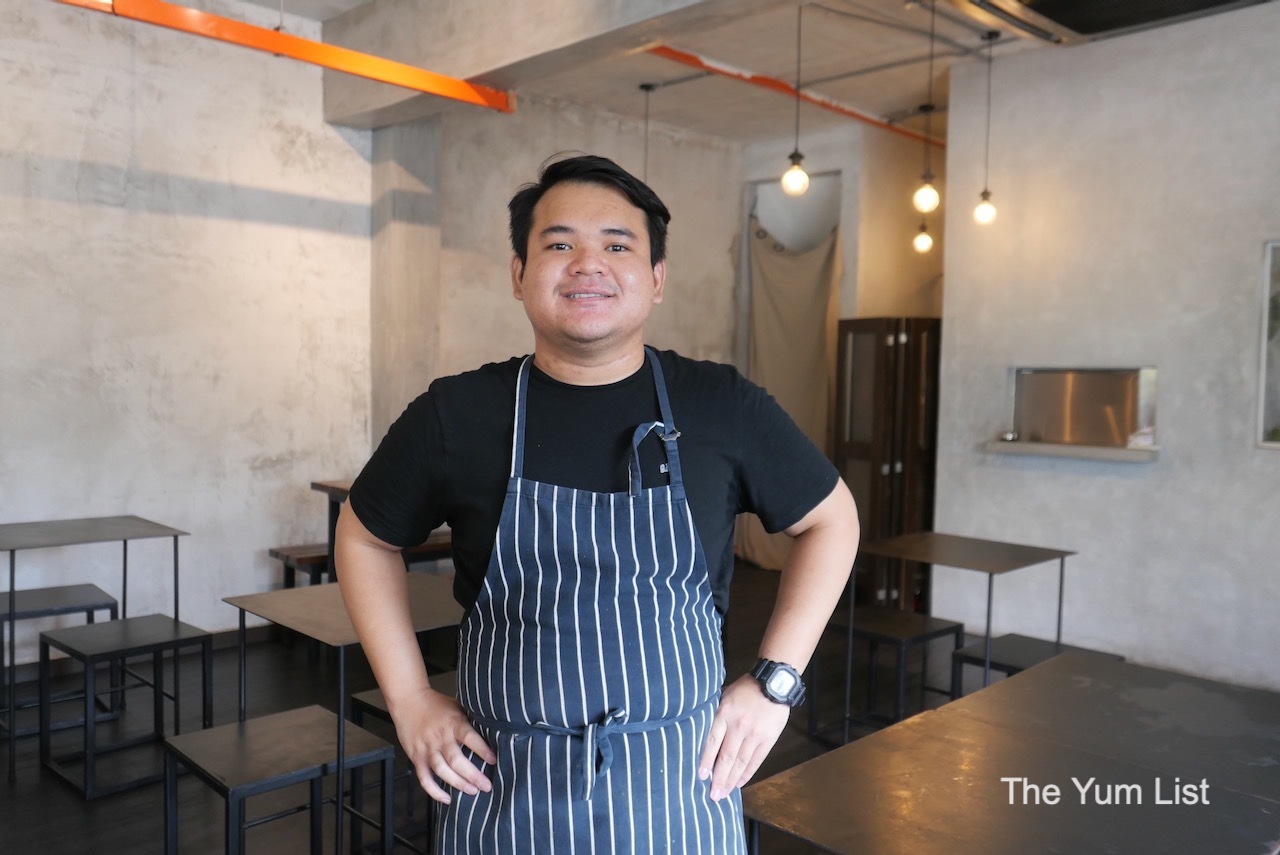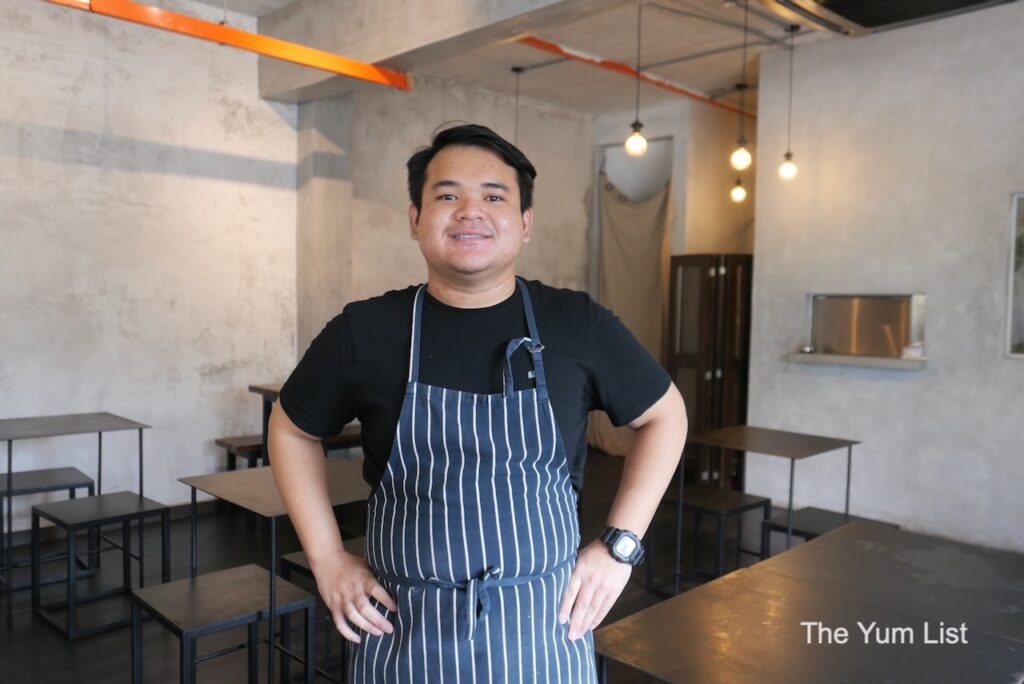 Anon KL's menu changes fortnightly, driven by ingredients available in the local TTDI market. We find both European and Asian influence in these recipes reflecting Adeeb's global experience, but the central theme to all is fresh, seasonal and local. With the line-up changing so frequently, expect to be surprised regularly with new recipes.
Anon KL Private Dining Menu
Bread
The meal starts with a basket of sliced spelt sourdough and sumac butter. Both have sour notes, and I love this combination making my mouth water from the light acidity. The sourdough is an excellent rendition with a thin crisp crust – crisp enough to give a good chew but thin enough to not pull a tooth out. The middle is spongey and aerated yet substantial. Launch – approved.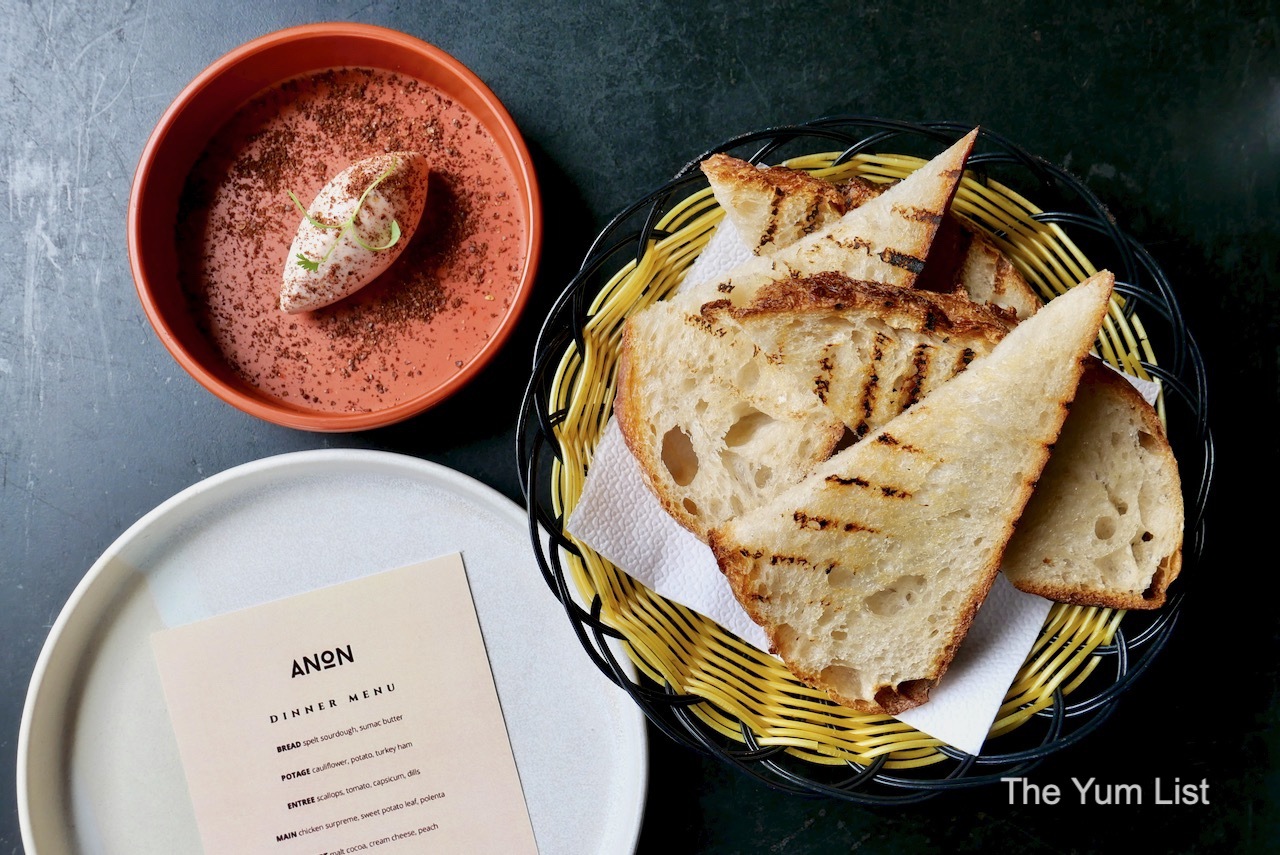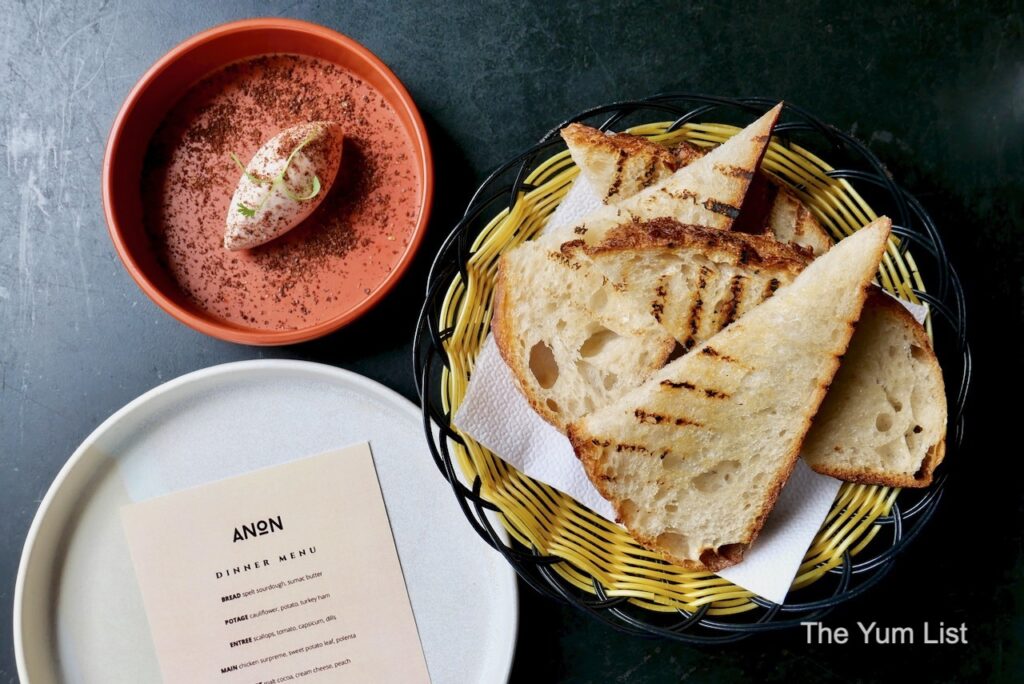 Potage
The soup course comes in two steps. First, a bowl of cauliflower jelly, double-fried potatoes (first to cook, second to crisp) and deep-fried julienned turkey ham is presented in a bowl. Secondly, Chef pours a warm and comforting thick potato soup over the top. The result is nourishing and soothing. We like this a lot.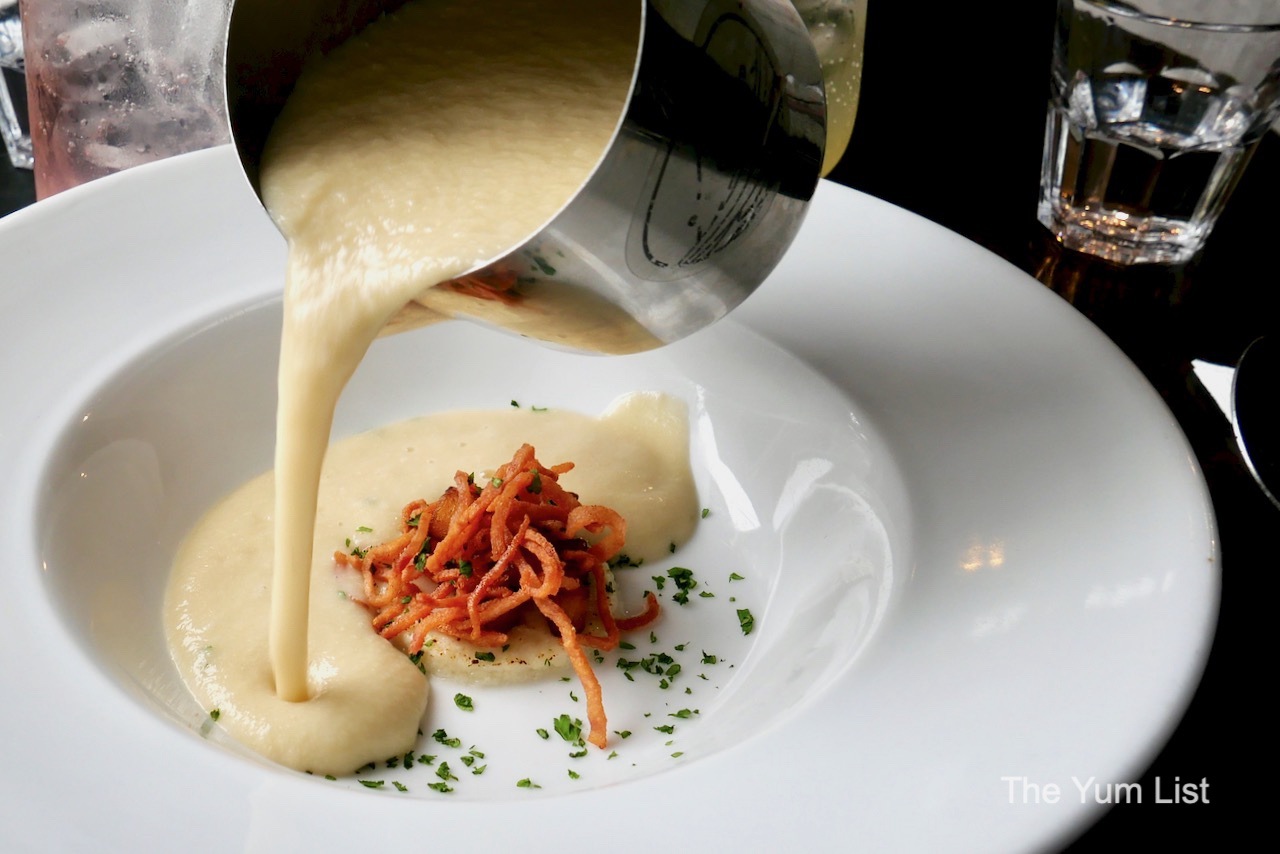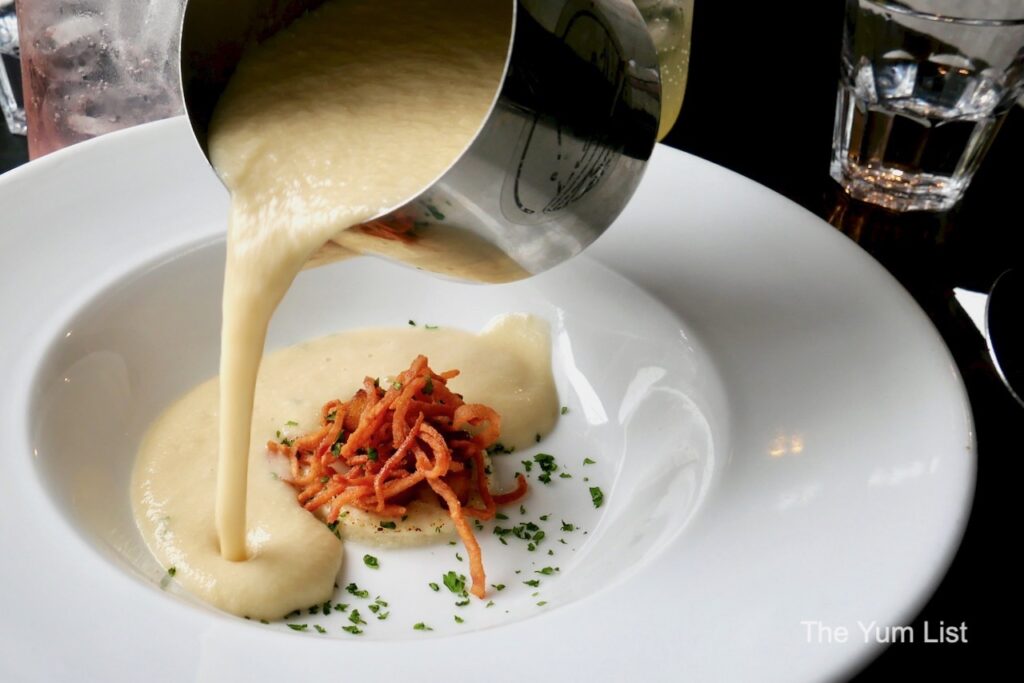 Drinks Menu
As mentioned, you are invited to BYO wine to Anon KL. They have universal glass cups for serving but also welcome you to bring your own stemware if you'd like to create a more refined table setting. While most of you will be excited by the prospect of corkage-free wine, you can also choose to purchase hot beverages, quenchers and a trio of craft beers from Ground Coffee. We try some pretty quenchers, Pink Asia and Shining Passion (RM 16), which are bright and refreshing. The former is on the sweeter side with lychee, rose petals, and coconut jelly topped up with soda water. The latter has more of a tart conclusion with passion fruit, lemon and soda water.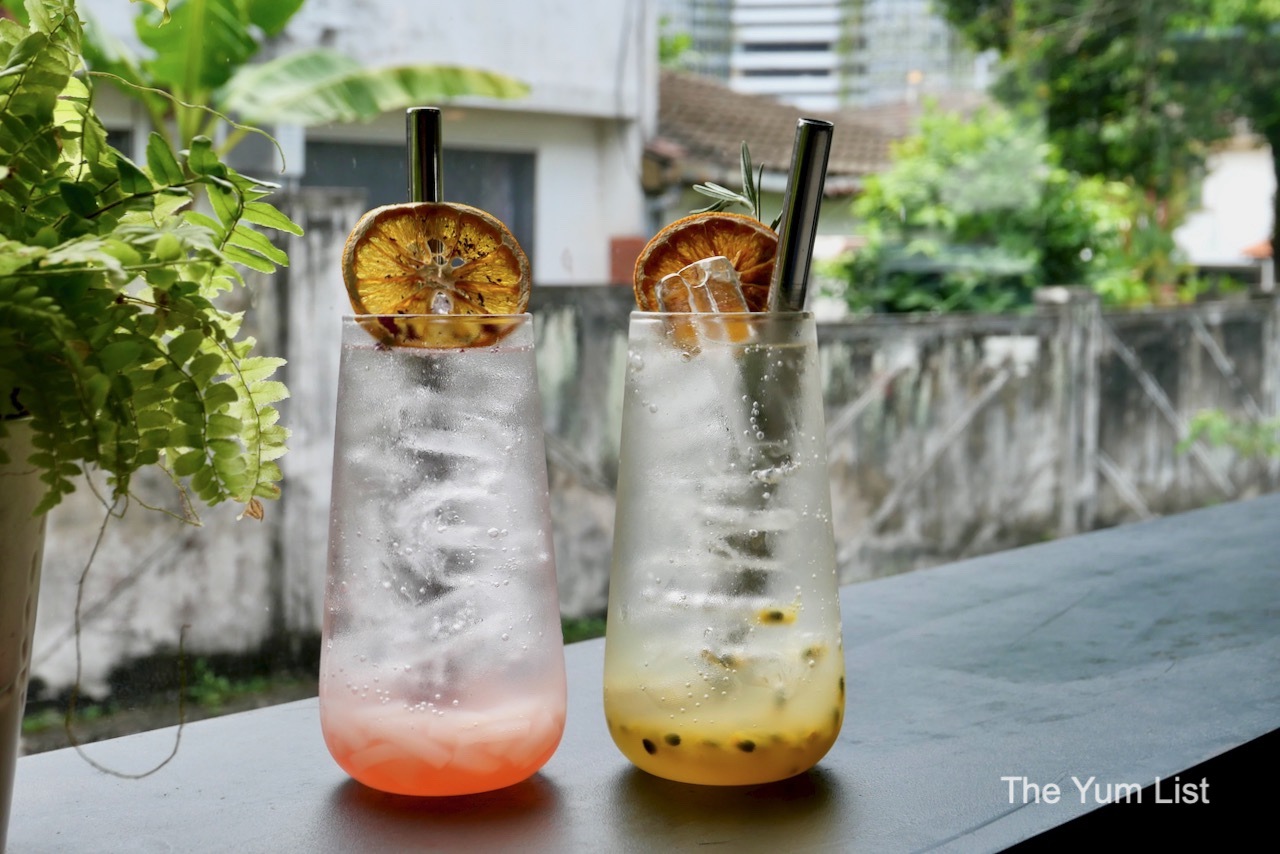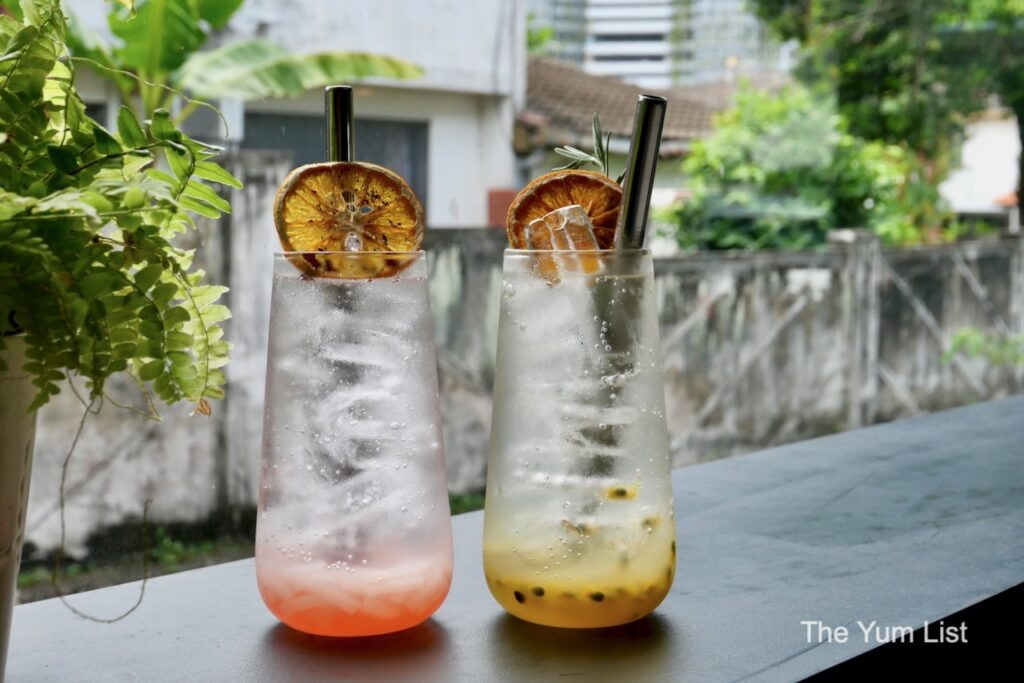 Entrée
The entrée is attractively presented in a stone-grey bowl with a hill of scallops, tomato, capsicum and dill. Local scallops, simply seasoned with salt and pepper, are enticingly seared golden brown. They sit atop cubes of potato covered in potato cream and tossed with brioche croutons, as well as tomato salsa. A plump pouched egg holds centre stage, gloriously dribbling deep orange upon slicing. Lastly, capsicum paint (a super reduced blend of vinegar, sugar and bell peppers) and parsley oil circle the recipe. It's a harmony of texture, slightly more intense in flavour than the previous course, but still leaving room for the main to climax.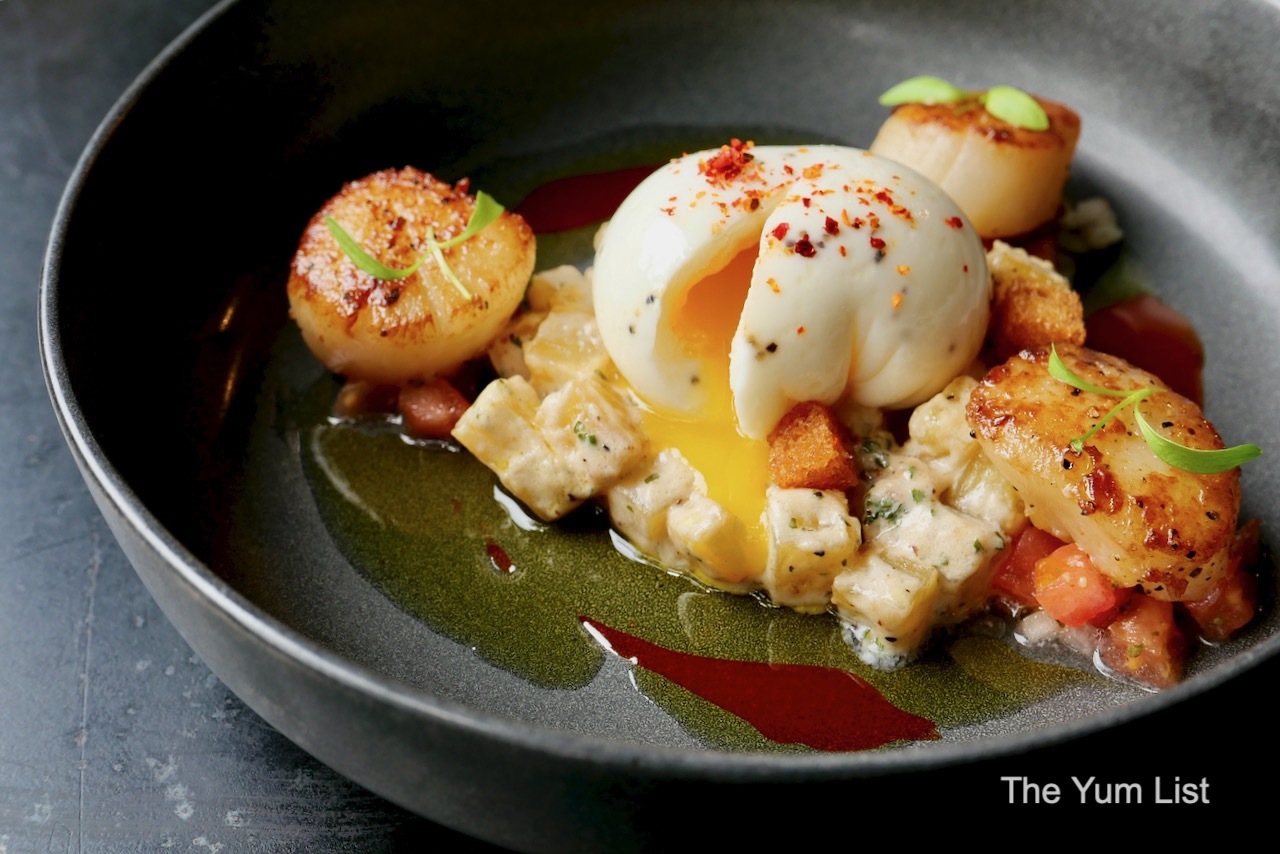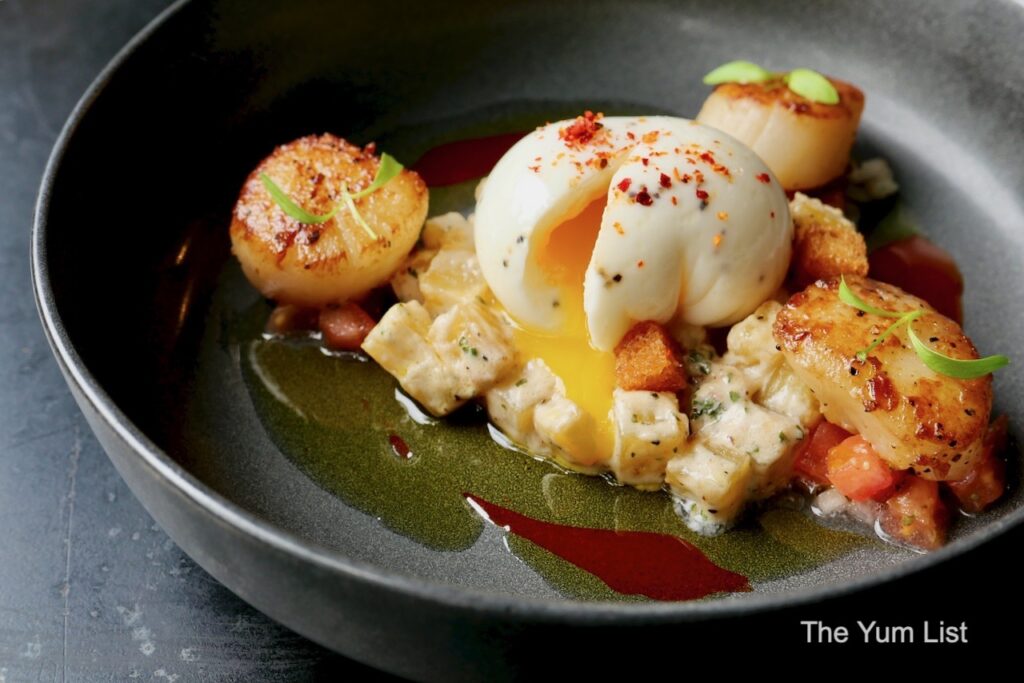 Main
While the past course was creamy and mouth-coating, the main course is a little cleaner in profile but bolder in flavour. A whole chicken leg has been brined with herbs, sous-vide and then roasted in the chicken supreme. It's moist and tasty, but the sides are as equally pleasing. Sweet potato leaves, cooked with chilli flakes, garlic and hazelnuts, are so soft they melt on the tongue and are flawlessly seasoned. The near-perfect golden rectangular prisms are polenta fries. They soak up the chicken jus nicely.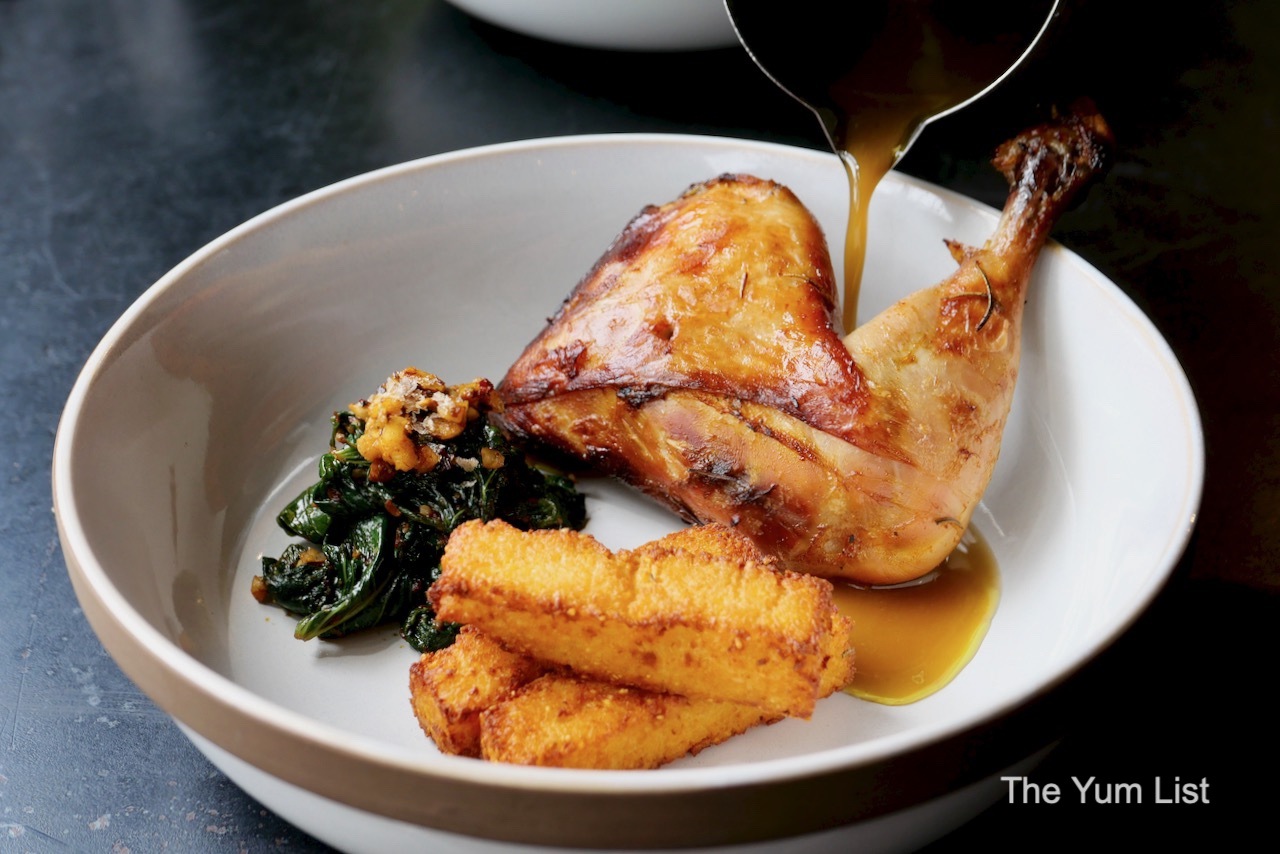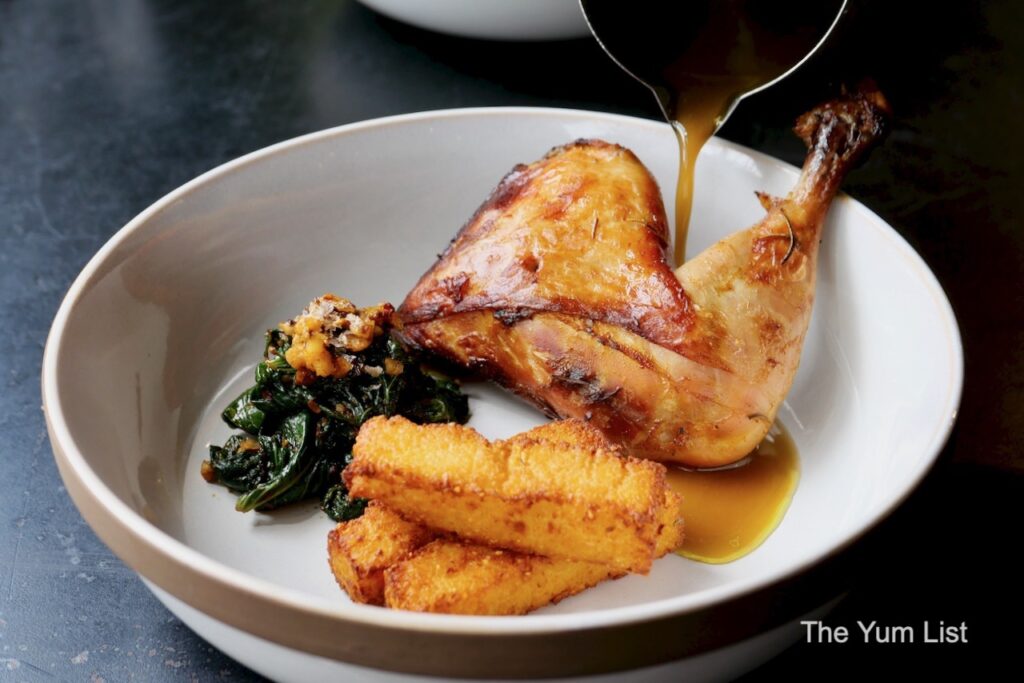 Anon KL – Dessert
The meal concludes with a nod to a fond memory from the chef's childhood – Milo. Malaysians (and Australians) often had this chocolatey malted cocoa in numerous forms. Chef's fave was served hot as a model dunking liquid for biscuits. Mine was sprinkled over ice cream. Adeeb's version is definitely adult. A smooth Milo panna cotta coats the base of the bowl. It's covered in a vibrant strawberry coulis and centred with a sphere of salted cheese espuma. Fermented peach slices, edible flowers and a dusting of Milo finish it off.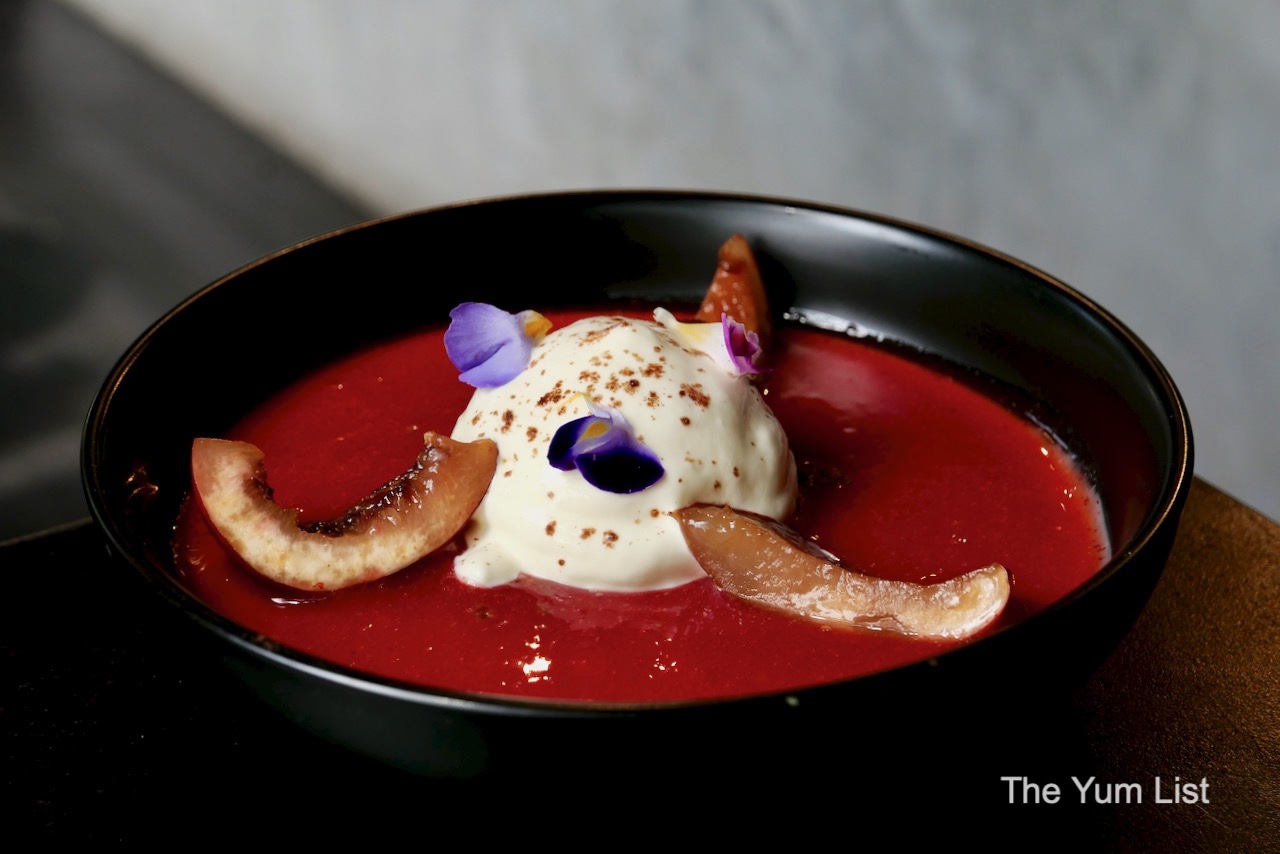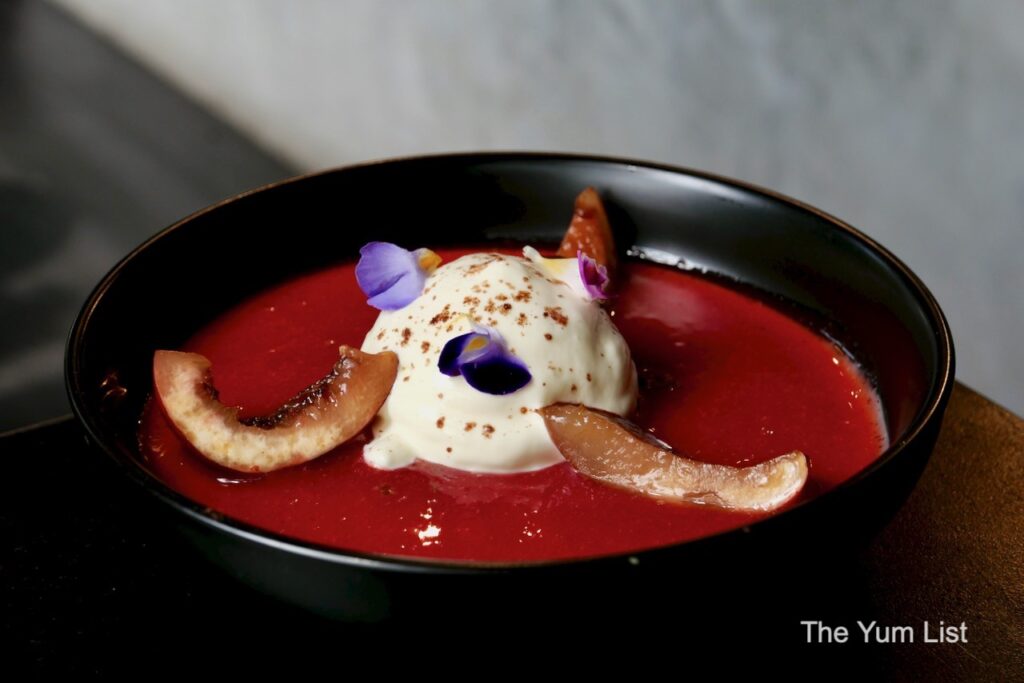 Reasons to visit Anon KL: great value-for-money menu, recipes based 100% on what's found in the local market, free corkage!
Anon KL at Ground Coffee Uptown
No , 27, Jalan SS 21/34, Damansara Utama
47400 Petaling Jaya, Selangor, Malaysia
reserve.oddle.me/anon
+6 010-514 2395
Anon KL Operating Hours
Friday & Saturday: 7pm to 10pm
Find more contemporary restaurants in KL here and stay up-to-date with the latest gourmet and travel recommendations for Malaysia here and here.