Meimon Yakitori Bar – Japanese Sri Petaling
Words: Matt Brown
Photos: Rich Callahan
The moment the elevator doors open to the second floor at Jalan Radin Bagus 3, it's a sensory transformation to Japan. There's the instantly recognizable smokiness in the air from the yakitori barbeque, the cleverly designed space that features wooden benches amongst blossoming cherry trees and a uniquely Japanese combination of traditional with rock and roll. Then, someone bangs a huge drum to welcome you, and the immersion is complete.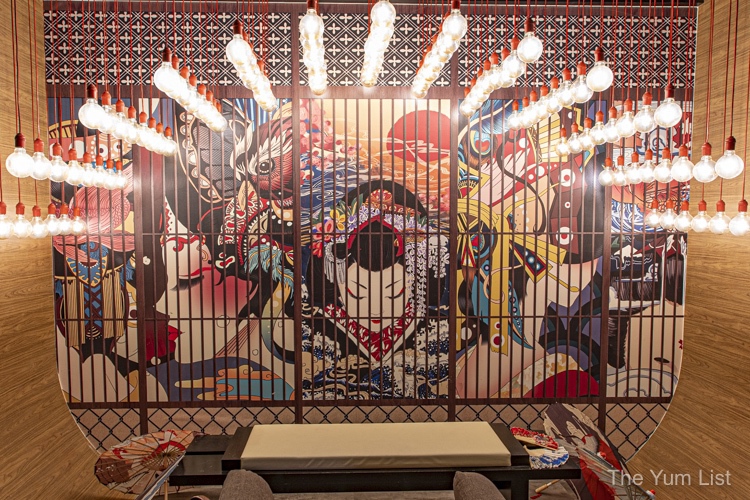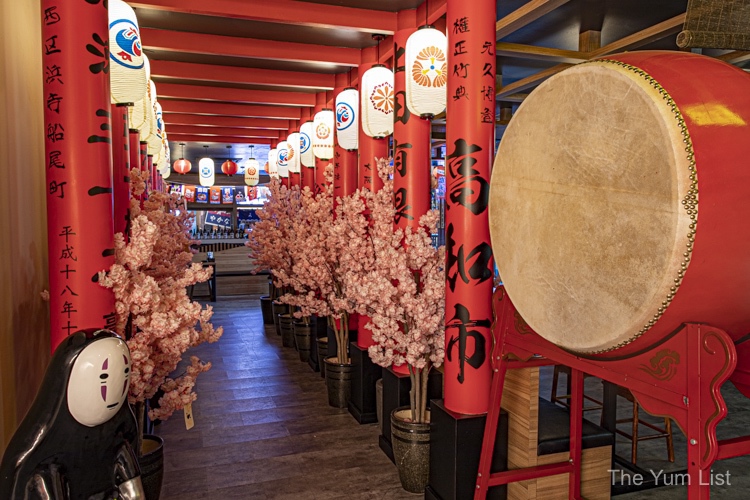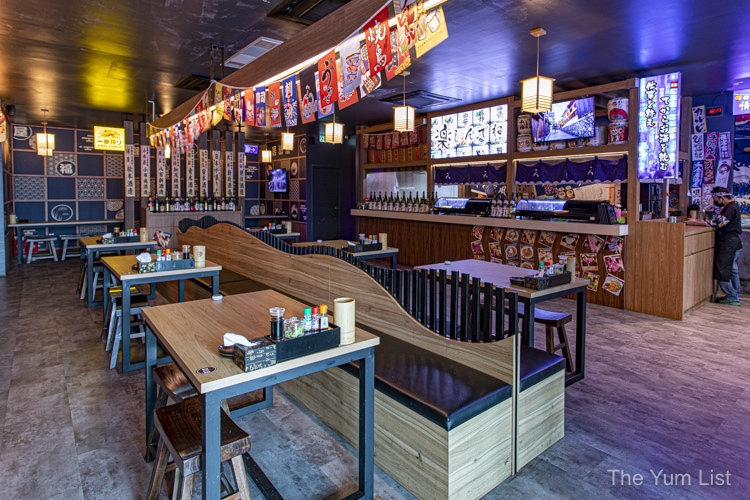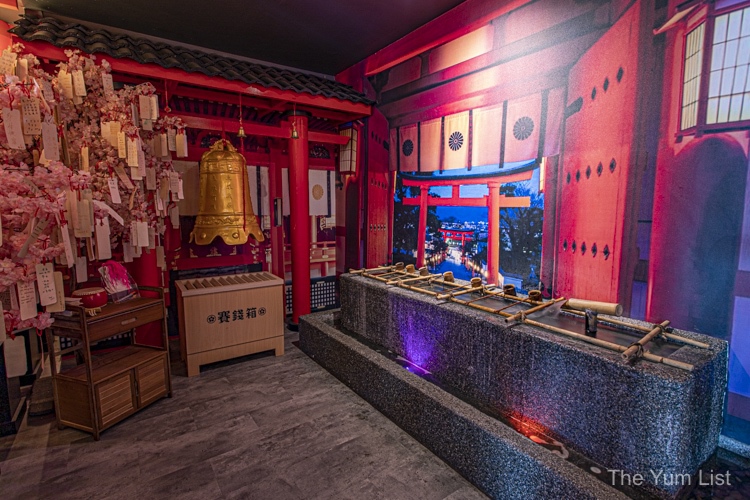 Meimon Yakitori Bar, Sri Petaling
Meimon Yakitori Bar opened in October 2021, so it is a relatively new but very confident addition to the eateries found in Sri Petaling. The space occupies the whole of the floor, sitting above the sushi-focused Omakase and casual dining Izakaya in a stack of Japanese storytelling and deliciousness.
The space offers private areas for intimate gatherings or larger tables for a more social experience. With the cool music playing in the background, the bartenders theatrically mixing drinks, and general excitement over what plate or bowl of deliciousness will come next, this venue is an excellent choice for a night with friends who want to have fun.
Meimon Yakitori Bar Appetizers
It's hard not to get carried away when ordering Japanese food. The bite-sized offerings are easily shared and look so tantalizing on the menu, a visit here is ideal for a group experience. Ours started with the crispy Menchi Chizu Katsu (RM15), a breaded ground pork cutlet stuffed with melted cheese and served with a Worcestershire-style dipping sauce. Tender deep-fried octopus bites made the Tako Karaage (RM25) a light and tasty share plate. Classic Chicken Gyoza (RM13 for five pieces) had carefully crisped dough that held a fragrant mix of chicken mince and vegetables. The Half Shell Kaki (RM 42 each) were some of the most delicious and subtly flavoured oysters I have ever tasted, cooked over charcoal to perfection.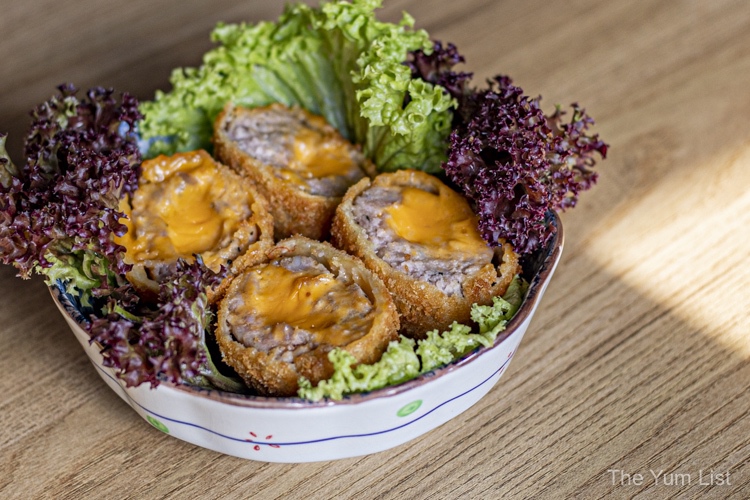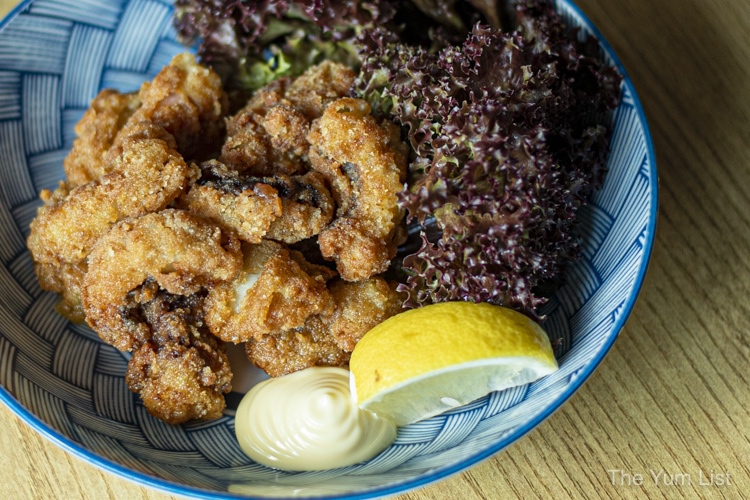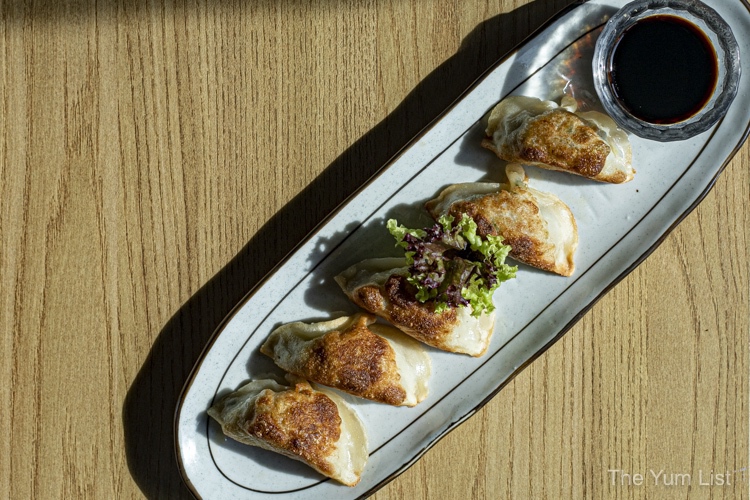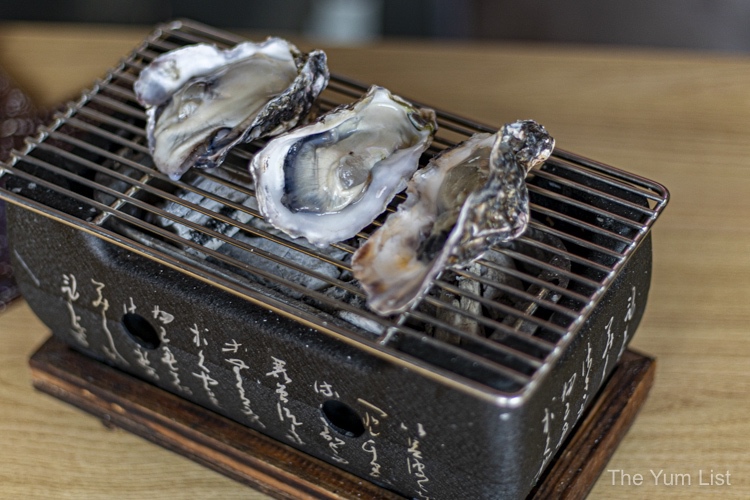 Mains
With our taste buds standing to full attention following the flavours on offer with the appetizers, everything kicked up a few notches with the arrival of the main dishes. The Kimchi Buta Don (RM28) featured marinated pork slices and came with just enough of a spicy kick without being an exercise in extreme heat resistance. A light and creamy Char Siew Ramen (RM28) also uses the sliced pork to tasty effect. Pork is a feature on the menu, but there are plenty of other options available, too, including seafood, vegetarian and chicken dishes.
The yakitori is delicious, and the range wide enough that every person at your table will be satisfied by the tasty skewers on offer. We ordered the Yakitori Starter Set (RM33), comprised of Japanese Omelette covered in Mentai sauce, Spring Onion wrapped in Bacon, Grilled Okra, Chicken Meatballs and Pork Belly with a Spicy Sauce. Because these all impressed so much, we then ordered the Bacon and Cheese (RM18), Tori Mune – chicken breast – Teriyaki (RM8), the chicken wing skewer called Teba Karaiyaki (RM9) and the sticky and sweet sea eel of the Unagi Kushiyaki (RM17).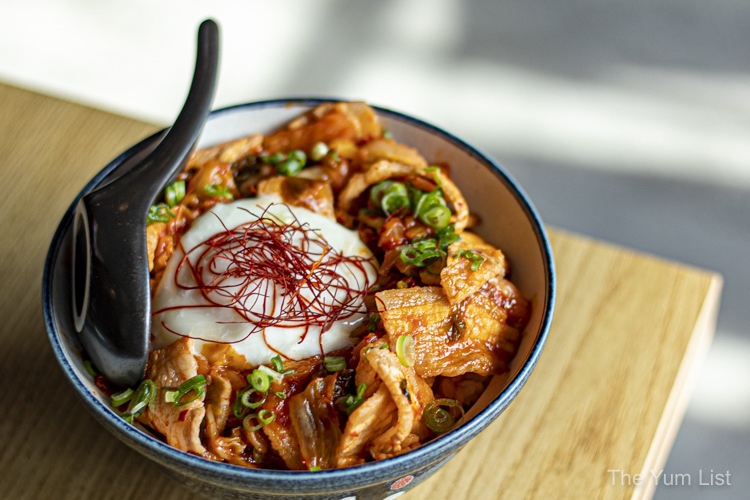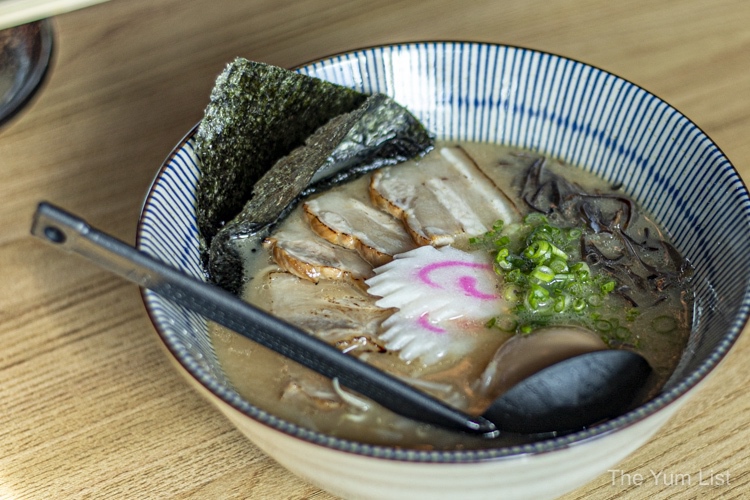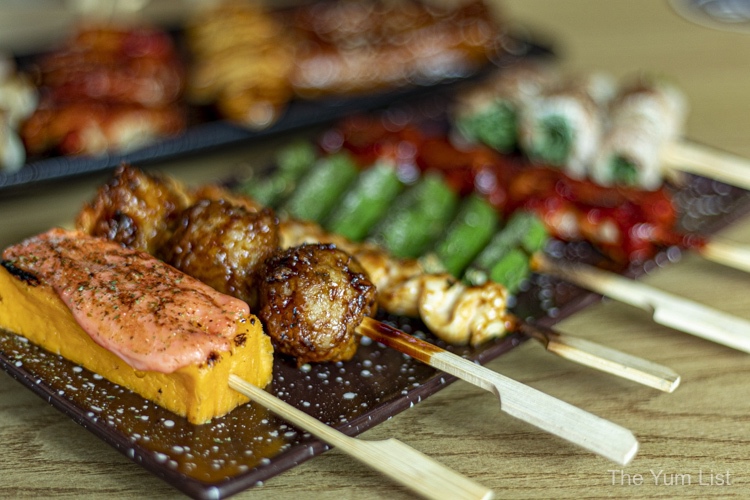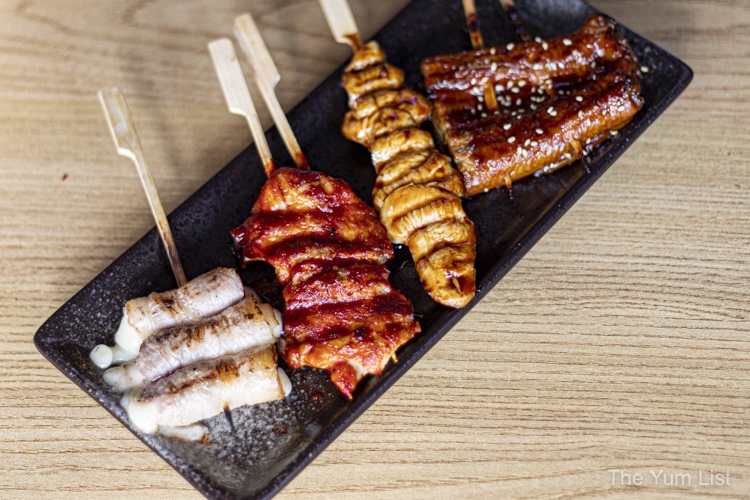 Meimon Yakitori Bar Drinks Menu
All this unstoppable goodness requires hydration. If you choose to stick to the party vibe of the restaurant, then they have you covered with a March Happy Hour from 3 – 8 pm each day, offering 300ml glasses of Sapporo Beer with a promotion of three glasses (RM45) or five glasses (RM68). You can also order by the glass the warm House Pour Saké (RM10++). Cocktails use impeccable Roku Gin, and the Lemon Sour (RM23) has a fresh yuzu base, while the Roku Gin and Tonic has a splash of lime and compliments the umami flavours of the food. The bar is well-stocked, with a variety of saké and whiskeys from Japan available, as well as other cocktails that become part of the entertainment in their creation.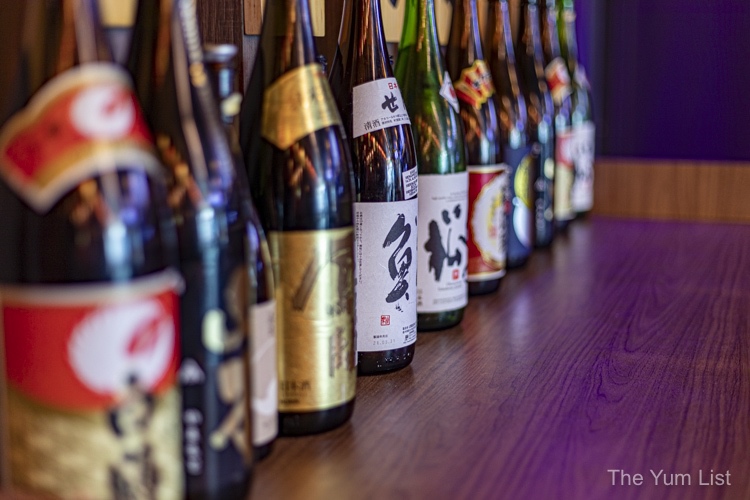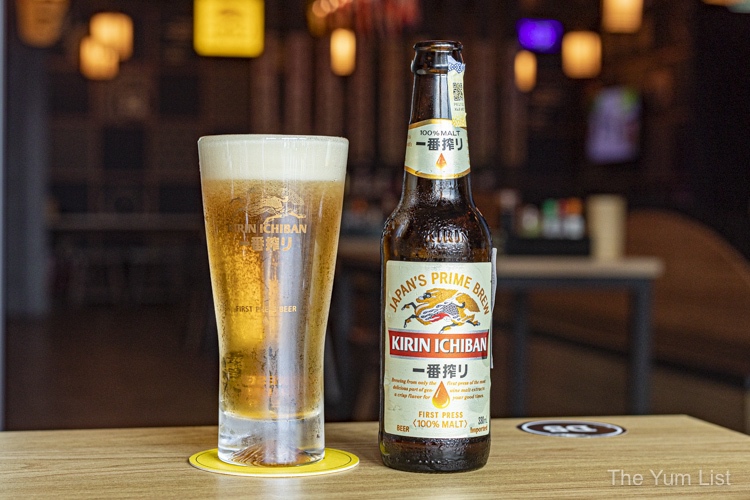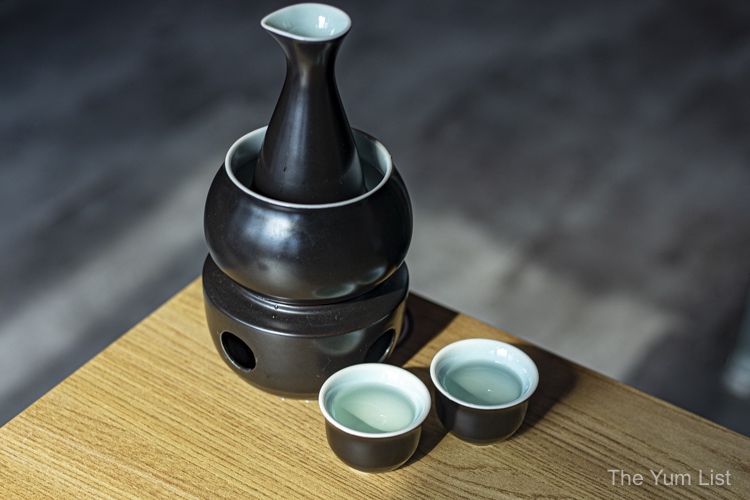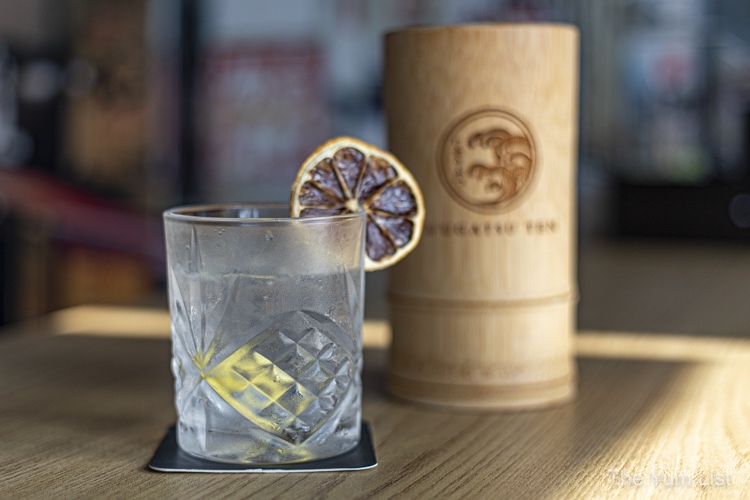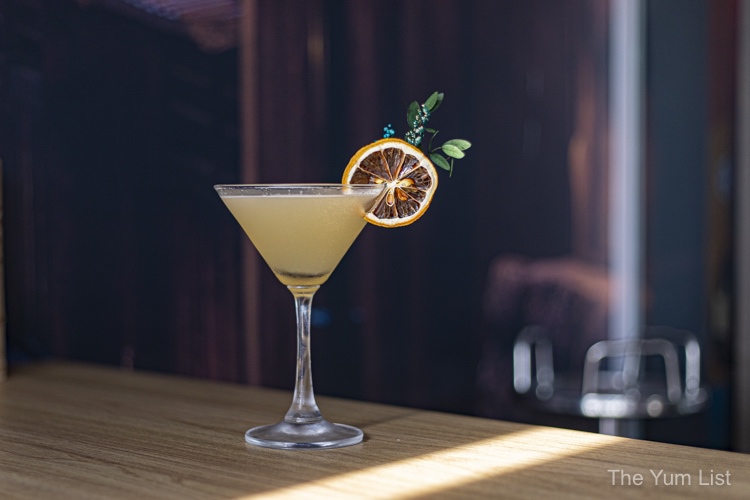 Desserts
Since I first started eating Japanese food, I have always tried to end my meal with ice cream. Perhaps it's a counter to the salty tastes of the food? Perhaps I'm just a complete sugar addict? Either way, I was delighted to discover that the bar offers three flavours to sweetly end your meal. The Matcha, Yuzu and Black Sesame scoops (RM7 each) offer just the right palate cleansing after the salty, smoky, umami-abundant tastes from the menu.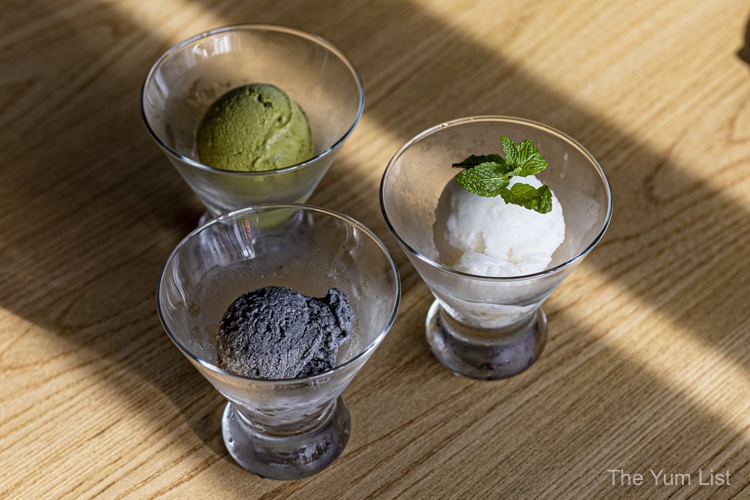 Reasons to visit Meimon Yakitori Bar: the possibilities for a fun night out here are numerous; date night, blowing off steam after work, celebrating with a group in unique surroundings. The staff is committed to providing a great experience, and the dishes deliver on taste and authenticity. Plate sharing is highly recommended, as well as a great excuse to simply eat more! Matt really liked the bite-sized taste explosion of the yakitori, with the yuzu ice cream being a cool and refreshing endnote to a cool and refreshing night out.
Meimon Yakitori Bar
42, Jln Radin Bagus 3, Bandar Baru Sri Petaling
57000 Wilayah Persekutuan Kuala Lumpur, Malaysia
+6 014-550-0010
www.instagram.com/meimonyakitoribar/
Meimon Yakitori Bar Opening Hours
Monday – Sunday, 11:30 am – 10:30 pm
Find more Japanese restaurants in KL here, and stay up-to-date with the latest gourmet and travel recommendations for Malaysia here and here.