Fratelli's Pastificio – Tiffin at the Yard
Words: Matt Brown
Photos: Rich Callahan
I imagine that Tiffin at the Yard was always a dynamic and entertaining place to go for a tasty meal and refreshing drink in cool surroundings, but since the arrival seven weeks ago of Fratelli's Pastificio, the entire vibe would have kicked up a notch. Make that two. Established in February 2022 by friends Andrea and Filippo, the brains behind the Ra-Ft café enterprise, this new Italian-inspired eatery aims to serve fresh, flavoursome and honest fare. And it does it all with a flair for sauces and sauciness.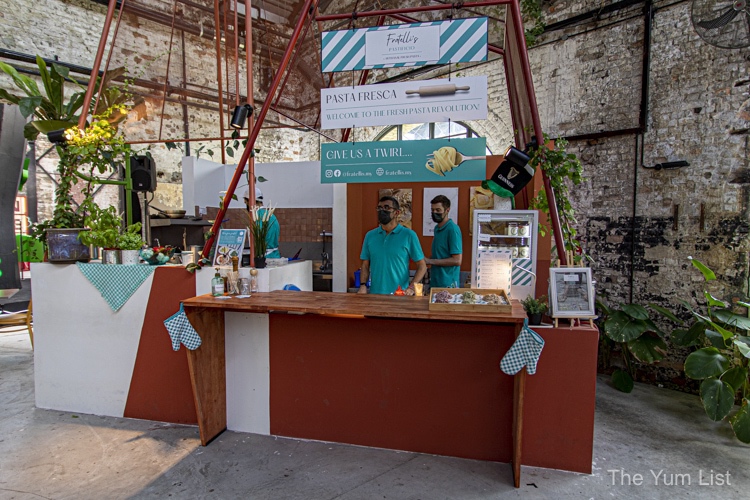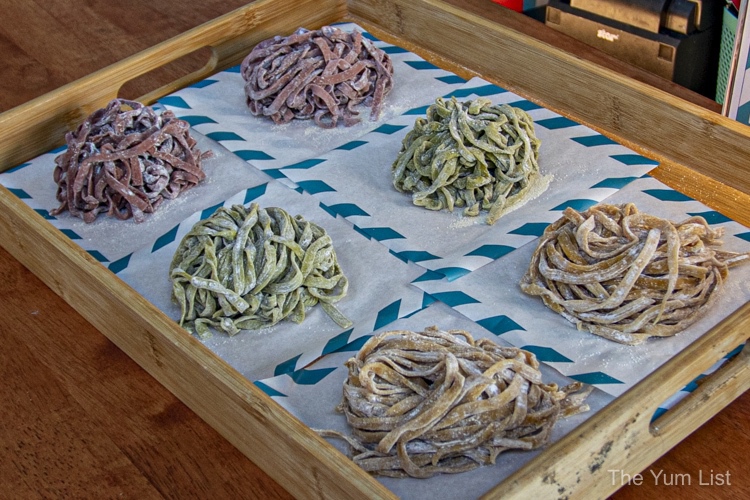 Fratelli's Pastificio, Fresh Italian Pasta
The focus here is on the simple integrity of the sauces, sitting atop perfectly fresh handmade pasta. By offering a small menu with rotating items, the pasta factory (pastificio in Italian) can maintain a high level of consistency and excellence in everything they produce.
To make the ordering experience as user-friendly as possible, particularly if you are not especially familiar with Italian offerings, the first step in your journey involves selecting your pasta. All the pasta is made in-house using a simple recipe of durum wheat flour and eggs. To best hold on to the delicious sauces, the fettuccine comes in three choices – Original, Spinach and Beetroot. The nutrient content is kept high for the vegetable-infused pasta through the inclusion of cold-pressed spinach and beetroot juices. These are some healthy carbs!
The second step in ordering involves selecting the sauce. Decisions, decisions. It is a blessing that the menu only features six choices. Otherwise, you'd be losing hours making a final choice. But you really cannot go wrong here. We tried the Pesto Genovese (RM24), which has a delightfully fresh basil, garlic and toasted pine nut blend clinging to the light and well-cooked fettucine. A creamy tomato sauce with flakes of Norwegian salmon combine with red onions and dill to ensure the Salmone Rosa (RM29) is a velvety offering that makes the homemade ciabatta and focaccia even more of a treat to scrape up the remaining sauce at the end. Fun Italian Fact: the act of mopping up the leftover sauce with a slice of bread is called 'scarpetta' and is highly encouraged at Fratelli's.
The Arrabbiata (RM22) is listed as coming with some chilli-infused heat, but the sauce is made so lovingly with its combination of tomatoes, olive oil and fresh garlic that even my under-developed palate could handle and enjoy the kick that it provides. A final plate featured the Beef Ragu (RM25), which again utilizes the traditional Italian base of tomatoes, onions, fresh herbs and garlic and then is elevated in the dish with the inclusion of slow-cooked ground brisket and chuck beef. It's a hearty and flavoursome dish that is well-accompanied by many of the different drinks available at the bars of Tiffin.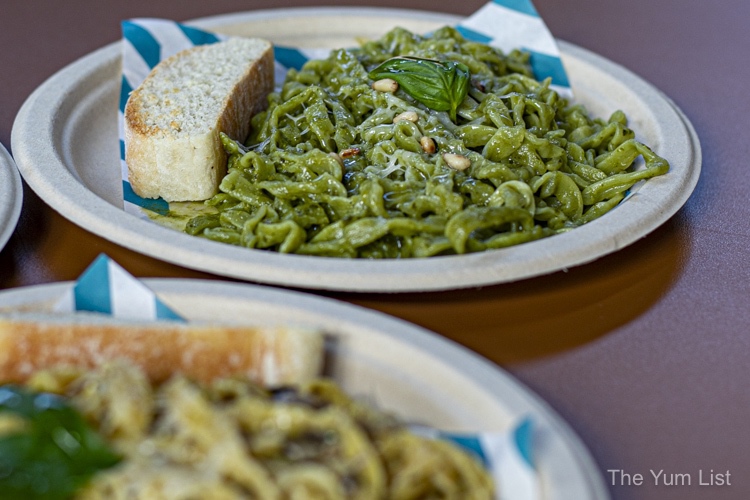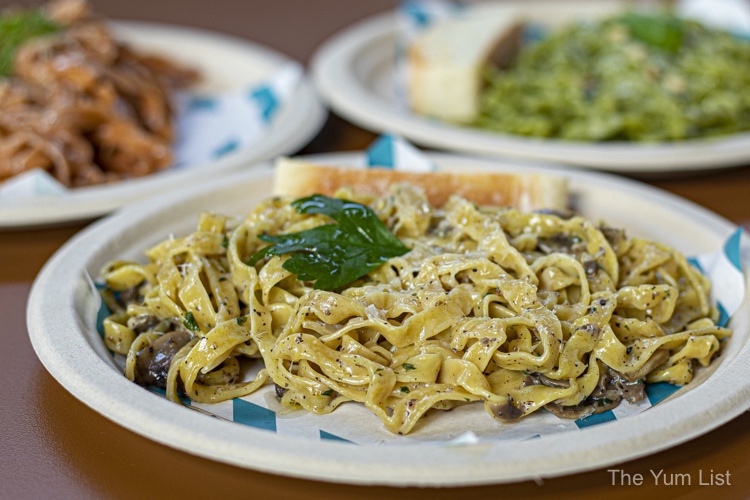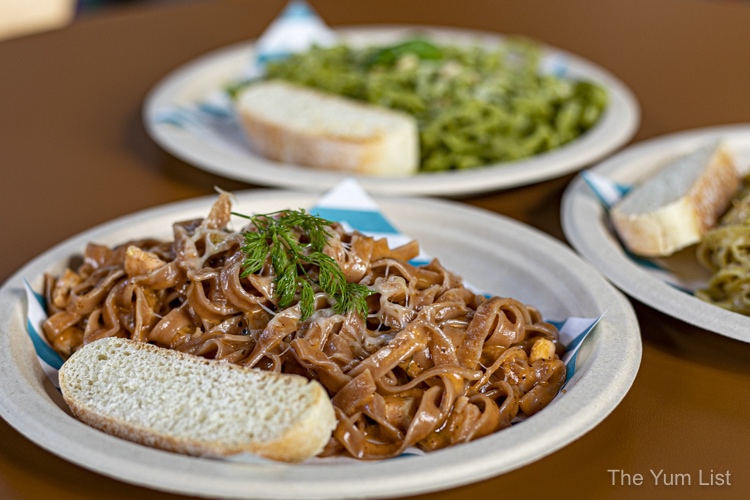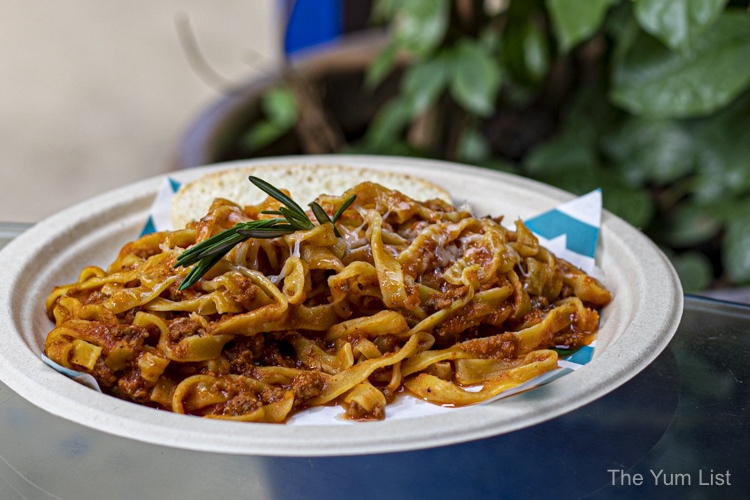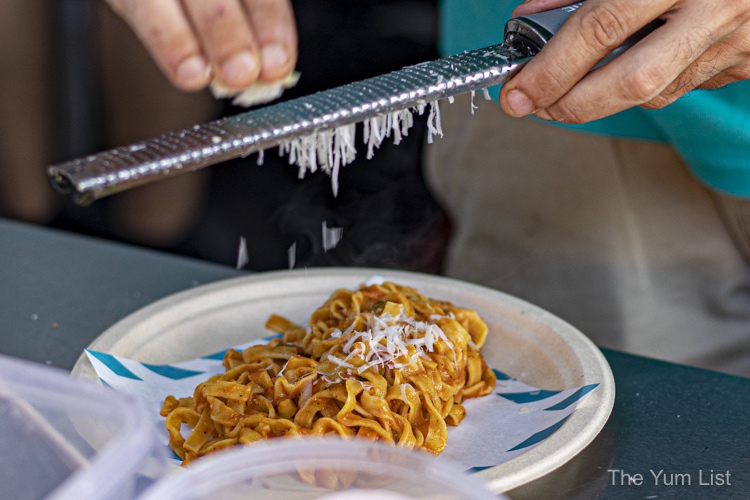 Specials
For those wanting to try a different style of pasta, each week Fratelli's features a different Ravioli Special (RM26-32). Our visit coincided with a tribute to St Patrick's Day and offered a Pasta Genovese-drenched set of spinach and ricotta-filled ravioli.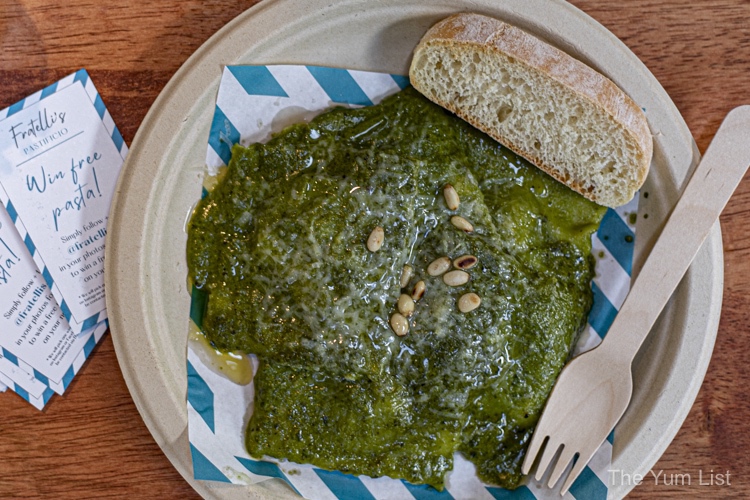 Fratelli's Pastificio Desserts
Sticking to the idea of using high-quality ingredients and telling a story of authenticity through simplicity, Andrea and Filippo created three traditional desserts to complete your Italian dining experience. The Sicilian-style Cannoli (RM10) is filled with homemade ricotta, chocolate, almonds and candied orange peel, perfectly crispy pastry with an unbelievably light filling. There's seasonally-flavoured Panna Cotta (RM12) currently featuring a berry compote sweetening the chilled cream dessert. Finally, you will be hard-pressed to find a more satisfying Tiramisu (RM15) than what is thoughtfully served in a jar by Fratelli's – homemade mascarpone and cocoa layered between espresso-soaked Savoiardi biscuits. Not only is it possible to consume multiple flavours of the pasta when you bring a friend or two along, but it feels practically mandatory to include the desserts as a part of your dining experience, as they offer such a sweet and light balance to finish off the meal.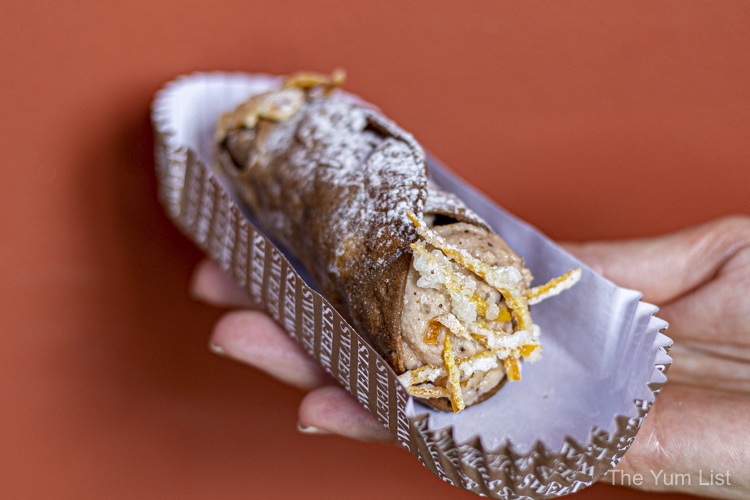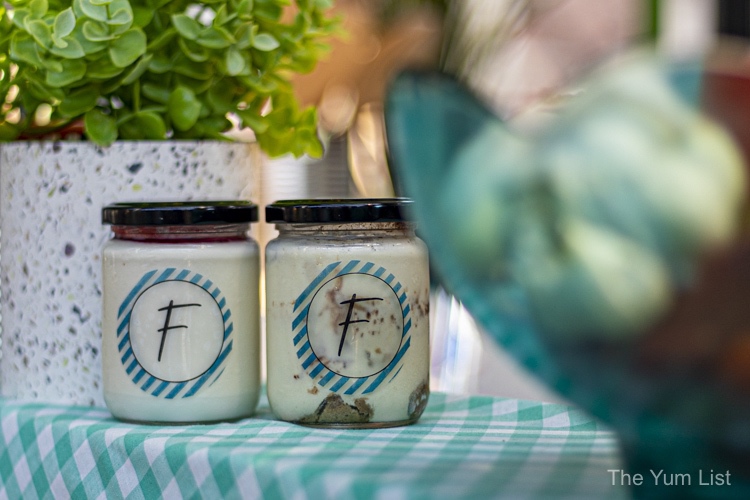 If you manage to catch the Fratelli's boys in a rare moment of quiet – and trust me, those moments are very rare, given the ever-growing popularity of their pasta revolution – you will realize the passion and genuine commitment to quality that imbues their entire practice. The Pastificio is so new and yet operates with such confidence already. Filippo and Andrea derive genuine enjoyment from sharing their story and love for their childhood foods. It's an infectious experience to take part in what they offer. Make sure that you do, as although the Fratelli's Pastificio journey has only just begun, this is the start of something great.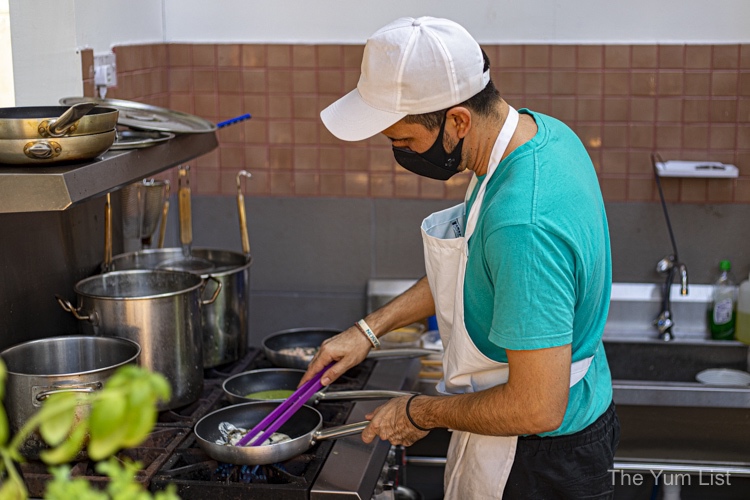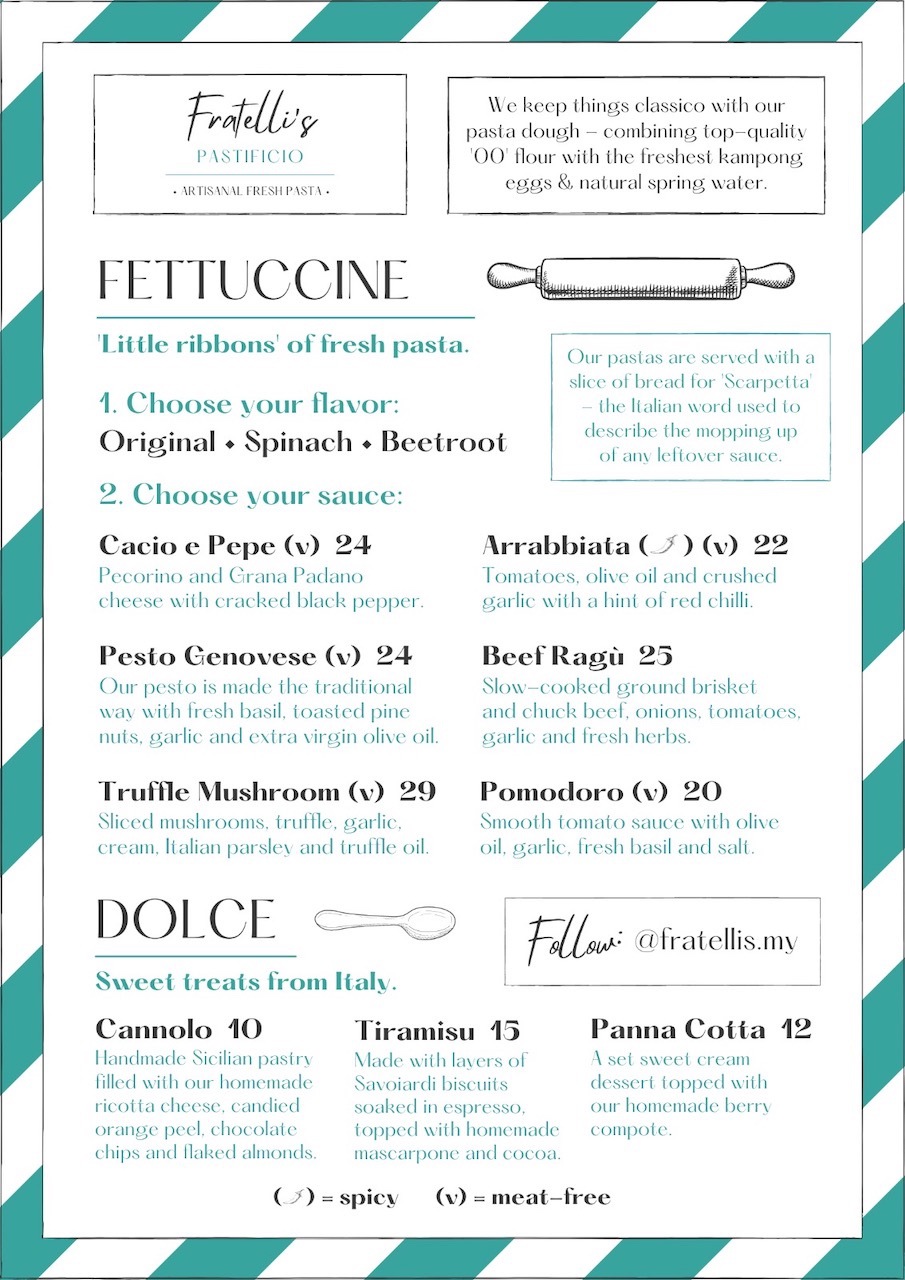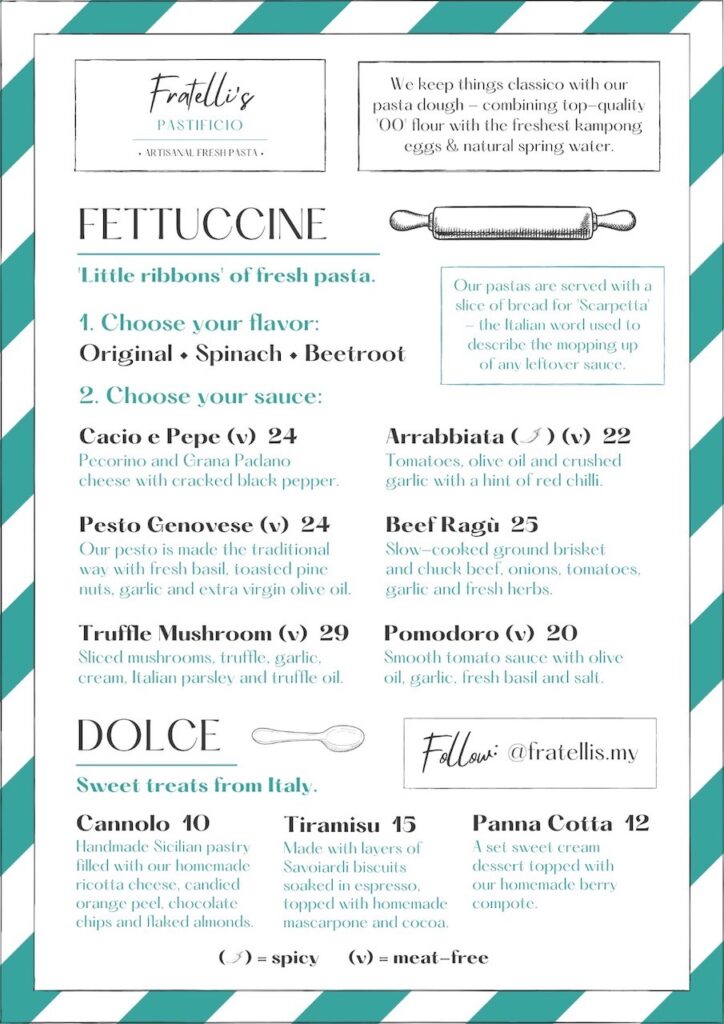 Reasons to visit Fratelli's Pastificio: the energy and chance to feast with your eyes on the rich colours made from fresh ingredients. The sassy humour of the proprietors adds an extra Italian flair and the cool vibe surroundings of Tiffin at the Yard provide next-level ambience. Matt highly recommends whatever the Ravioli special is, along with the well-cooked and wonderfully seasoned Beef Ragu. He would also say yes to all three brilliantly executed desserts, if it didn't make him sound so greedy.
Fratelli's Pastificio at Tiffin at the Yard
PT189-PT183-PT185 Jalan Strachan, Off, Jln Ipoh,
Sentul, 51100 Kuala Lumpur, Malaysia
www.fratellis.my @fratellis.my 
Fratelli's Pastificio Opening Hours
Thursday and Friday, 5 pm – 10 pm
Saturday and Sunday, 11 am – 10 pm
Find more Italian restaurants in KL here and stay up-to-date on the latest happenings in KL's food and beverage scene here and here.