Celebrating Five Years of Ra-Ft
Words: Han Sen Hau
Photos: Rich Callahan
Five years is an exceedingly long time that can blow by in a blink of an eye under the right conditions. It doesn't necessarily take a pandemic to do that. While a nation deflated under the weight of an oppressive pestilence, Ra-Ft's resilience to overcome such overwhelming odds remains an inspiring one, especially at a time when let's face it, the stream of foreign investments into the country is running dry.
It takes two plucky and passionate Italians, Andrea Rossi and Filippo Tomelleri (as per the Ra-Ft name), to fend off the worst with an array of delectable offerings, both online and offline. While others have hunkered down to conserve their reserves, the Ra-Ft team boldly expanded their services to include Ghost Pizza KL, The Cantina Club, and Ra-Ft Groceries, to name a few. In a way, extravagance is its own reward when prudence is de rigueur. Loyal patrons who have come to know and love Ra-Ft indulged in the best Italy can offer even when sequestered in their homes, and this strategy has paid off immensely for Ra-Ft, who has only grown bigger and better as evident in its sizeable menu.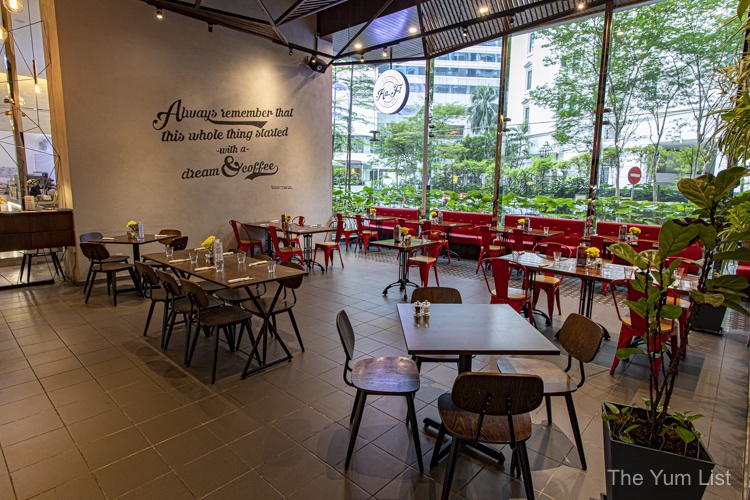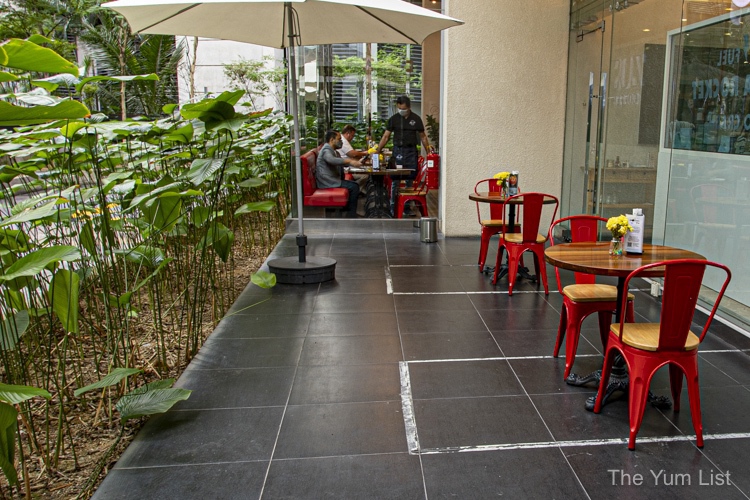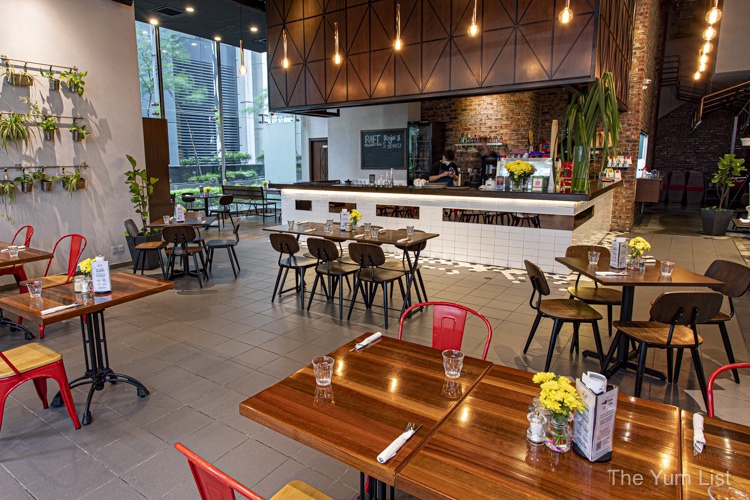 Celebrating Five Years of Ra-Ft
So, in the past five years that we've been blessed with the ebullience known as Ra-Ft, we imagine the duration of half a decade for them was compressed due to the team's ceaseless productivity. Even Filippo feels like it was just yesterday when he was working the sole countertop coffee roaster in Binjai 8, which is still gleaming conspicuously in crimson as you enter the outlet. The brand's mantra, "Always remember this whole thing started with a dream and coffee," remains prominently splashed on the inaugural cafe's wall and ever salient since its founding in February 2017. Five years later, the brand has expanded to include an outlet in Mont Kiara and a roasting facility underneath its cafe in Sierramas, Sungai Buloh.
Quoting Lin Manuel Miranda's "Yorktown" number from his hit musical Hamilton, "Immigrants, we get the job done."
The Food
There's a reason why we keep coming back to Ra-Ft: they're all familiar comforts done well. It's an easy option to default to when you know the quality of their offerings remains consistent, though not at the expense of change.
An Evolution
Take the Mediterranean Hummus Bowl (RM20), for instance, made with homemade chickpea hummus mixed with cubed feta, cut tomatoes, olives, and cucumber and served with pita bread. A great starter to any meal with a friend or on its own as a mid-day perk-me-up, the team has swapped out the toast that used to go with this dish for pita, ultimately providing a better mouthfeel and, dare we say, a step towards authenticity. Ra-Ft's unending need for improvement is apparent even in simple updates like this.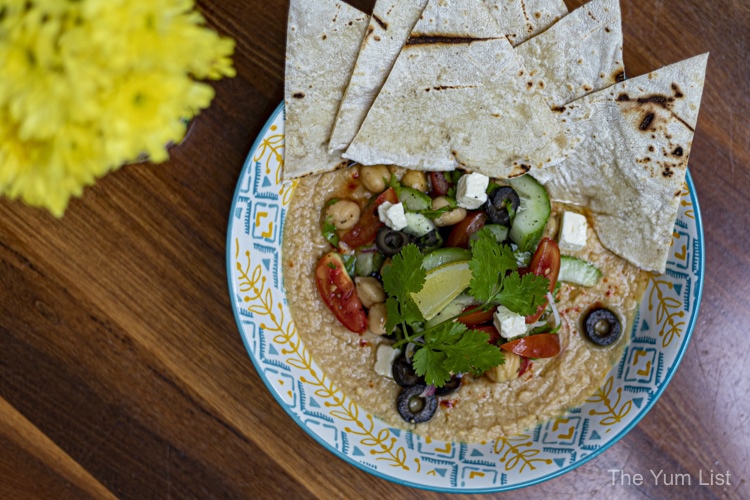 Big and Hearty
This is not a discredit to established standards like the Ra-Ft Breakfast (RM35) and Ra-Ft Crown BLT (RM29), both of which are some of the heftiest offerings at the cafe. The former comes with everything you'd expect from a big breakfast, with pork or chicken sausage, bacon, scrambled eggs, smashed potatoes, baked beans, sautéed mushrooms, and roasted tomato sprinkled with cheese on top. We had ours served with a homemade bagel (top-up for an additional RM3), though you could also swap out the default toasted multigrain bread for a gluten-free option (RM1.50).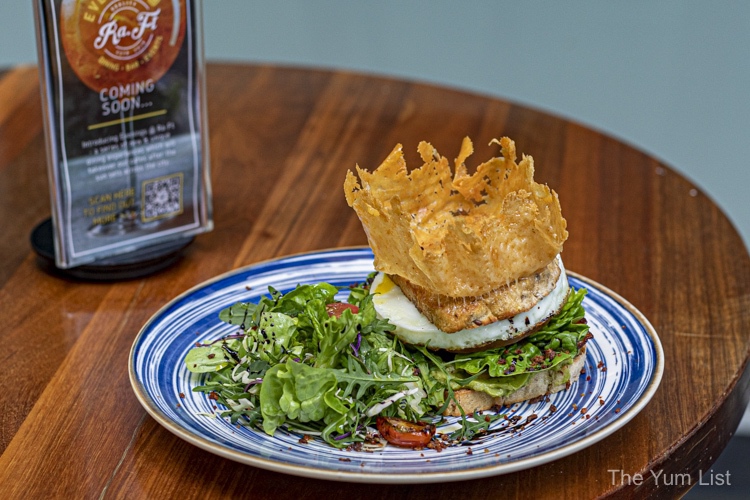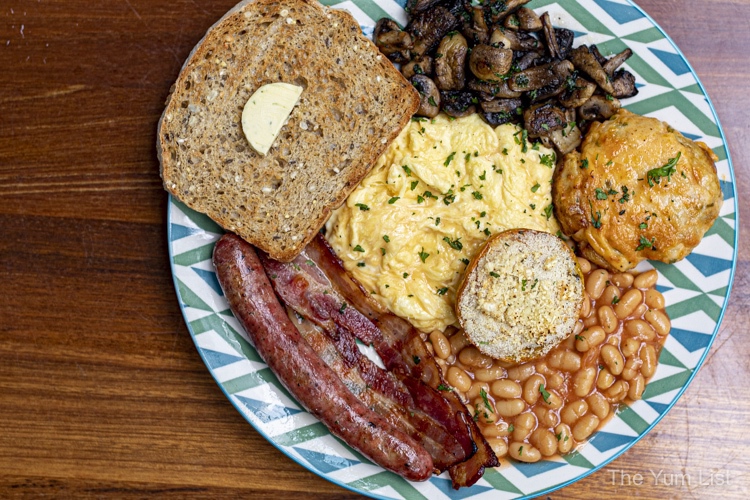 A New Addition – Celebrating Five Years of Ra-Ft
The latter Ra-Ft Crown BLT remains as photogenic as ever with its pork bacon, sunny-side-up egg, smashed avocado and cheddar sandwiched between multigrain bread and topped with a grated parmesan crown. The whole structure rests atop a bed of lettuce and rocket tossed in a light vinaigrette. We recommend diving into the parmesan crown as soon as it arrives while it remains light and crisp.
There's a lot going on in each bite for the aforementioned duo. At the same time, you can't imagine any of the individual elements without… everything else, so they are perfect if you enjoy mixing and grinding a big mouthful. However, if you prefer to savour a distinct palate with every bite, then you can't go wrong with the Seafood (Spaghetti) with Prawns, Squid, Mussels & Tomato (RM32). A ubiquitous fare at any Italian establishment, we appreciate the one whipped up by Ra-Ft for the sizeable and generous amount of seafood. More importantly, the prawns are chewy, and the mussels are not briny, so plus points there.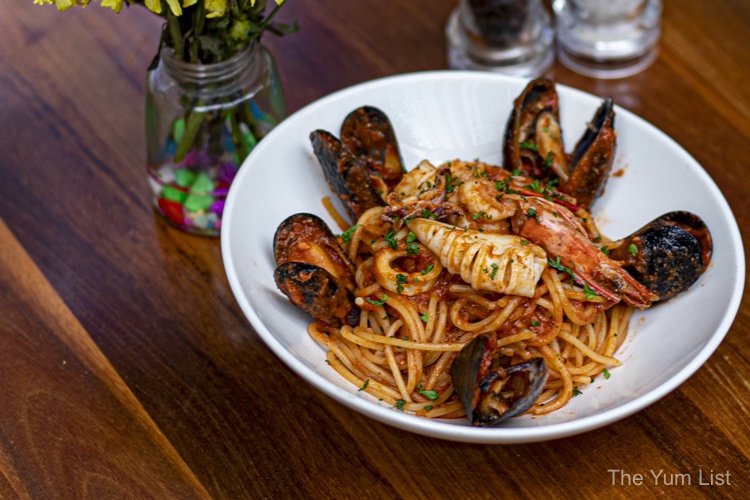 Everything Made from Scratch
For lighter and more salubrious mains, there are the Grilled Vegetables, Feta & Pesto Ciabatta (RM18.50) and the Veggie Burger (RM29.50). From its description, the vegetarian ciabatta (which we had with grilled chicken; top-up for an additional RM6.50) doesn't sound and look like much, but this quickly rose to become my personal favourite of the lot. There's something about the combination of zucchini, peppers, carrots, pesto, feta, caramelised onions and a boatload of rockets that just made my eyes roll back in satisfaction, which goes to show a great sandwich does not need to be an overly-complicated one. The added grilled protein was complementary to everything else too, and I like how they weren't tossed into the plate as an afterthought.
The Veggie Burger deserves special mention too, for it isn't often that a vegetarian burger is pushed to the forefront. The patty, which has been constantly experimented on and refined, is comprised of black beans, zucchini, oats, carrots, jalapeño, plus a little bit of that Ra-Ft magic that makes it so tender and flavoursome. It's not rocket science, but we imagine it took tremendous effort to come up with a vegetarian patty that remains in the shape of a patty and doesn't come off as, to put it bluntly, dry and hard. The experimentation was a resounding success in our books, and both founders were clearly fond of the current iteration, though, in true Ra-Ft spirit, we also get a sense that they intend to continue tinkering with it.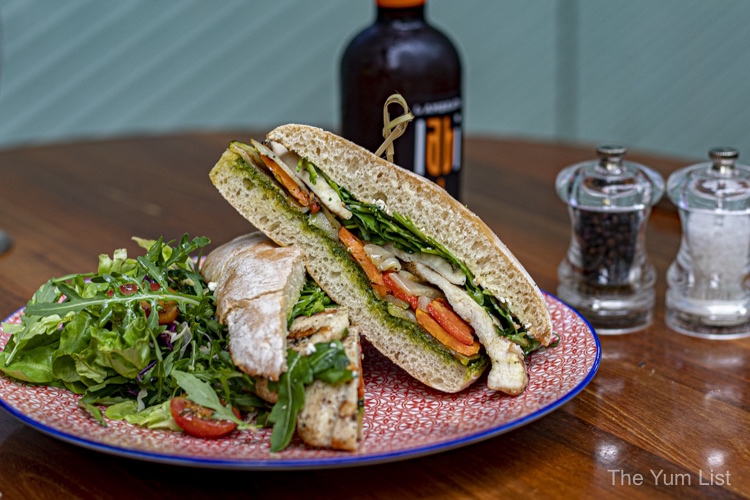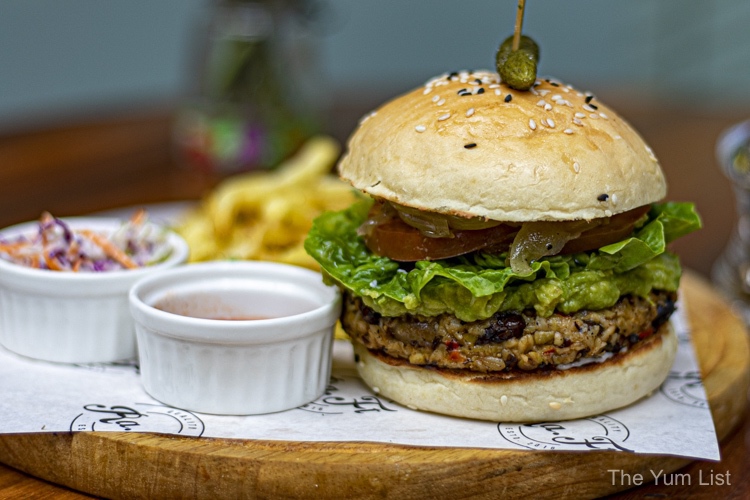 Ra-ft's Tiramisu
Wrapping up the food is the unmissable Ra-Ft Tiramisu (RM15). No visit to Ra-Ft would be complete without an order of this… deceptively simple yet tantalisingly decadent piece of sin that just melts in your mouth, making you wish the ethereal bliss you experienced wasn't so ephemeral that you briefly considered ordering another one even though you've had a meal that could feed an army.
Yes, we'd come back for this.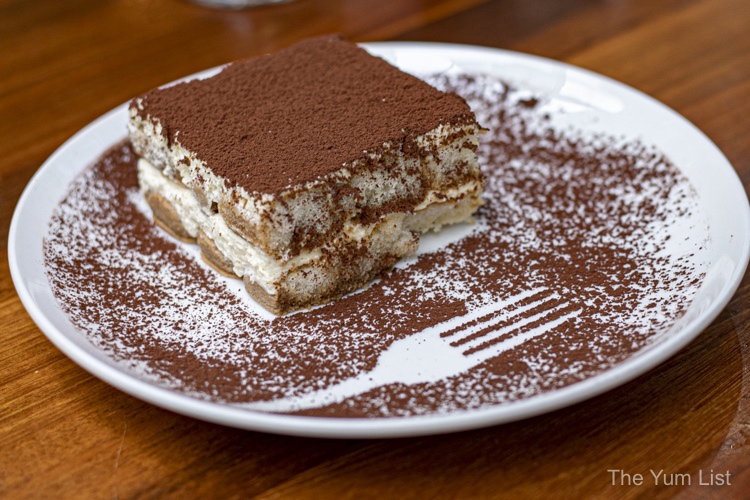 Celebrating Five Years of Ra-Ft – The Drinks
As the brand started with a dream and coffee, we'd be remiss if we didn't talk about coffee, which is always grounds for digging up the past with nostalgic Filippo who, surprise, never truly appreciated coffee until he was 25. Being alone, far away from home and from the comforts of communicating in a familiar language meant that young Filippo had a lot of adjusting to do when he first set foot in the burgeoning Sydney coffee scene. His relationship with coffee was born initially out of necessity as he needed to be alert for long hours on end, so the gateway drink that ended the caffeinated celibacy for him was a humble mochaccino, which he served to me. Though probably unlike the ones that kept him awake in Sydney, the one I had could never give me heart palpitations. "I could drink twenty of these in a day, and my hands still wouldn't shake," he jested. I held out mine too, just for good measure. No tremors.
His desire to roast his own coffee, however, came much later, after a happy accident that led him to roast his first batch ended up completely surprising a regular and highly discerning customer. You could see where this inevitably led, with the opening of Ra-Ft's first Binjai 8 outlet where only a small countertop roaster existed to an entire roasting facility at Sierramas. It's a dream that grew and blossomed under resilience and a pinch of good fortune.
Coffee continues to be the heart of Ra-Ft, as anyone would notice just glancing at their menu. Regardless of one's exposure to coffee, there's always something for everyone at Ra-Ft, from freshly roasted coffee beans for aficionados to intricate latte art that are bound to appear on your Instagram feed.
If you prefer to imbibe something a little stronger, you can dive into their Spritz cocktails, available as an Aperol (RM34) or Hugo (RM32). Both are great as aperitifs, but if you prefer your prosecco neat, that's available as a Brut here.
If beer's more your thing, try one of the Italian craft beers on offer. We had the intensely fragrant and amber-coloured La Ambrata that, amusingly, pours out of what looks like a wine bottle. We should note that the strong taste might only be appealing to avid fans of craft beer; in the same light, the bold palate of this IPA made for a memorable experience. It's difficult to forget the taste once you've had a sip.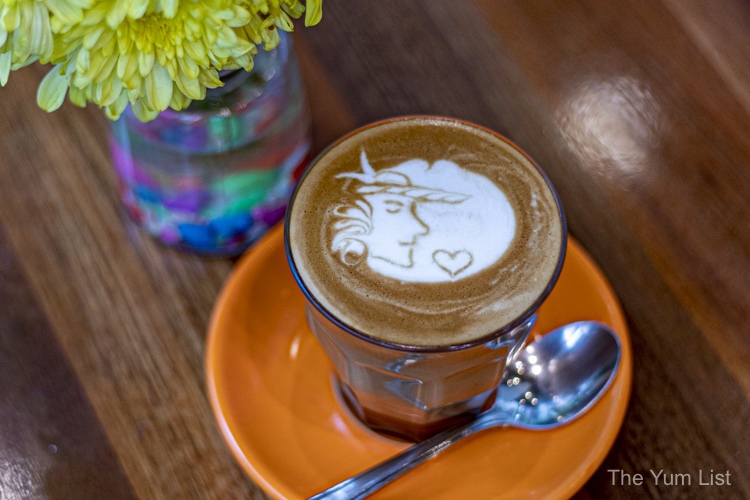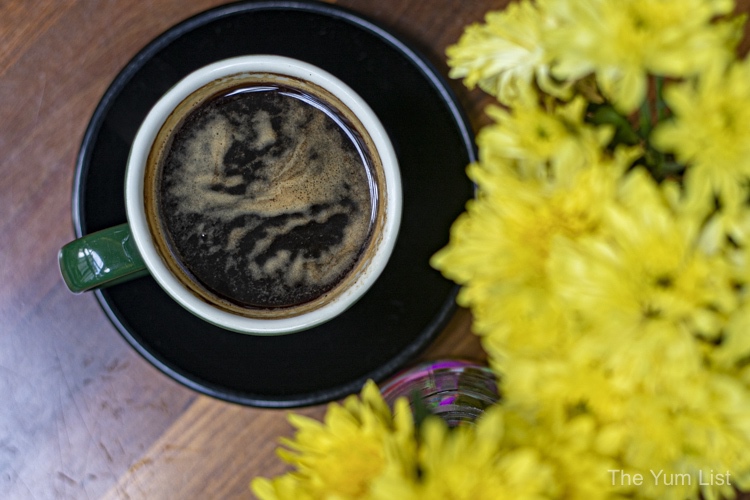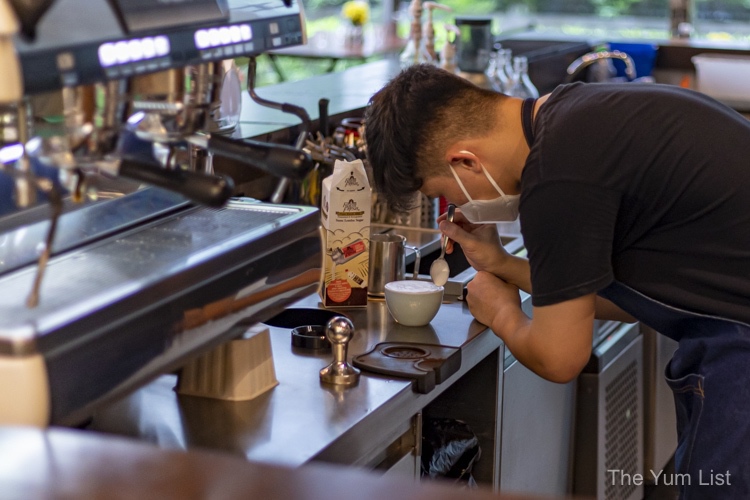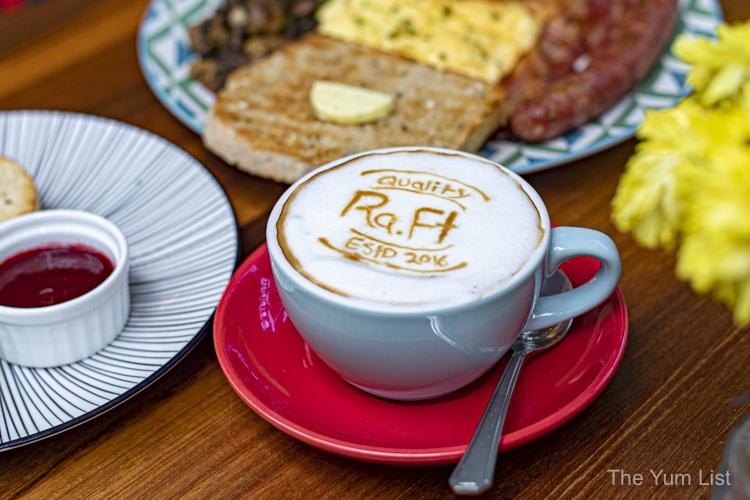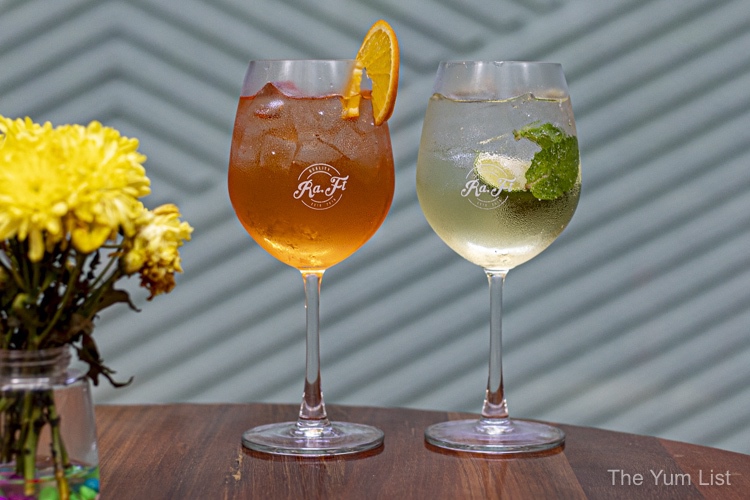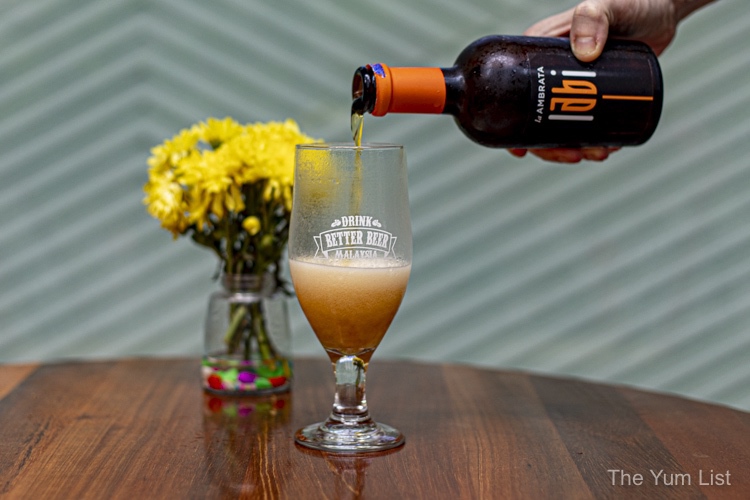 Celebrating Five Years – The Future
As Ra-Ft continues to grow in age, so does its family, which Andrea and Filippo continue to care immensely about, for it is this family that has allowed Ra-Ft to continually provide exceptional food and service to loyal patrons with a loyal team. Having expanded the business's offerings even during the worst of times, it comes as no surprise then that Ra-Ft continues to seek out new opportunities to create newer experiences. One of the major highlights teased to us was Evenings @ Ra-Ft, the brand's answer to a reviving food scene.
With the ease of restrictions, Ra-Ft intends to bring back the long-lost ritual of gathering together for a good meal, drinks, and great music. In April 2022, all the cafes will have extended opening hours into the evenings on Thursday, Friday, and Saturday. The menu will feature familiar favourites during the day while also introducing new options for the evening, from antipasti platters to Roman-styled pizzas.
Another venture worth looking out for is Fratelli's Pastificio, which is Andrea and Filippo's personal mission to provide fresh pasta in Kuala Lumpur. Seen as a luxury here, fresh pasta is readily available and easily accessible to all in Italy, which is what Fratelli's Pastificio seeks to replicate in the tropical capital. We look forward to exploring more of this in the future as the venture grows and the pastas more colourful.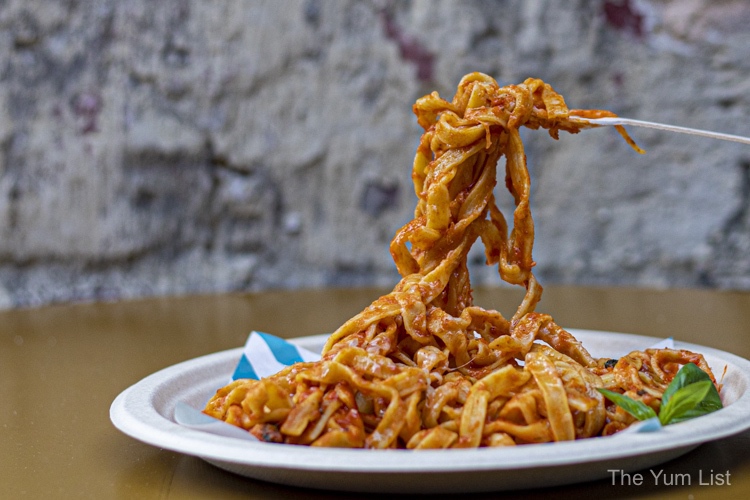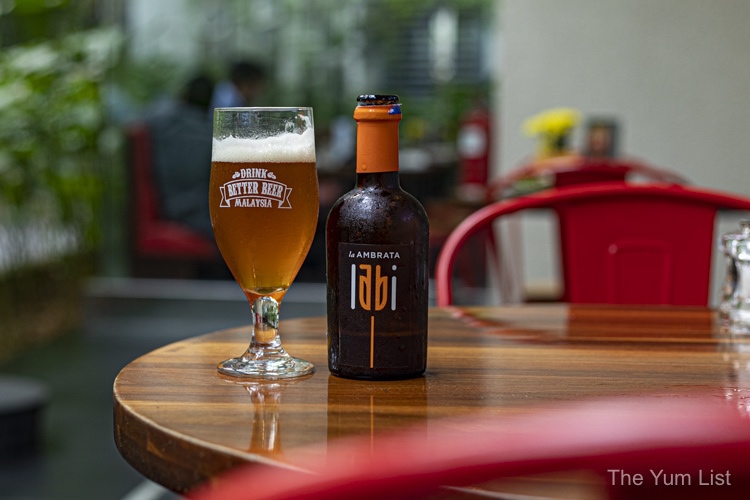 Reasons to celebrate five years of Ra-ft: Ra-Ft Tiramisu; reasonably priced and familiar Italian fare; good vibe team, a place that respects its staff and treats all with care and humanity; cafes are comfortable spaces for work with plenty of food to last through the day; did I mention the Ra-Ft Tiramisu?
Ra-Ft @ Binjai 8
Unit G1, Ground Floor, Binjai 8 Premium Soho,
2 Lorong Binjai, 50450, Ampang, Kuala Lumpur
+6 03 2181 1091
Ra-Ft @ Arcoris Plaza
Lot G16 & G17, Ground Level, Arcoris Plaza
10 Jalan Kiara, 50480, Mont Kiara, Kuala Lumpur
+6 03 6412 2127
Ra-Ft @ Sierramas
Jalan Sierramas Utama (IGBIS Grounds)
Sungai Buloh, 47000, Selangor
+6 03 6143 6355
www.ra-ft.com
Opening Hours
Monday – Friday 8:00am – 5:00pm; Saturday – Sunday 9:00am – 6:00pm
Find more of our favourite cafes in Kuala Lumpur here and stay up-to-date with the latest gourmet and travel recommendations for the country here and here.