Ra-Ft Sierramas
Words: Shaun Humphries  Photos: Rich Callahan
I always love walking into a place that just feels right. From the lighting and colours to the smells and sounds – when all those features are working together, I'm overcome with a subtle sense of calm, stillness, and often hunger.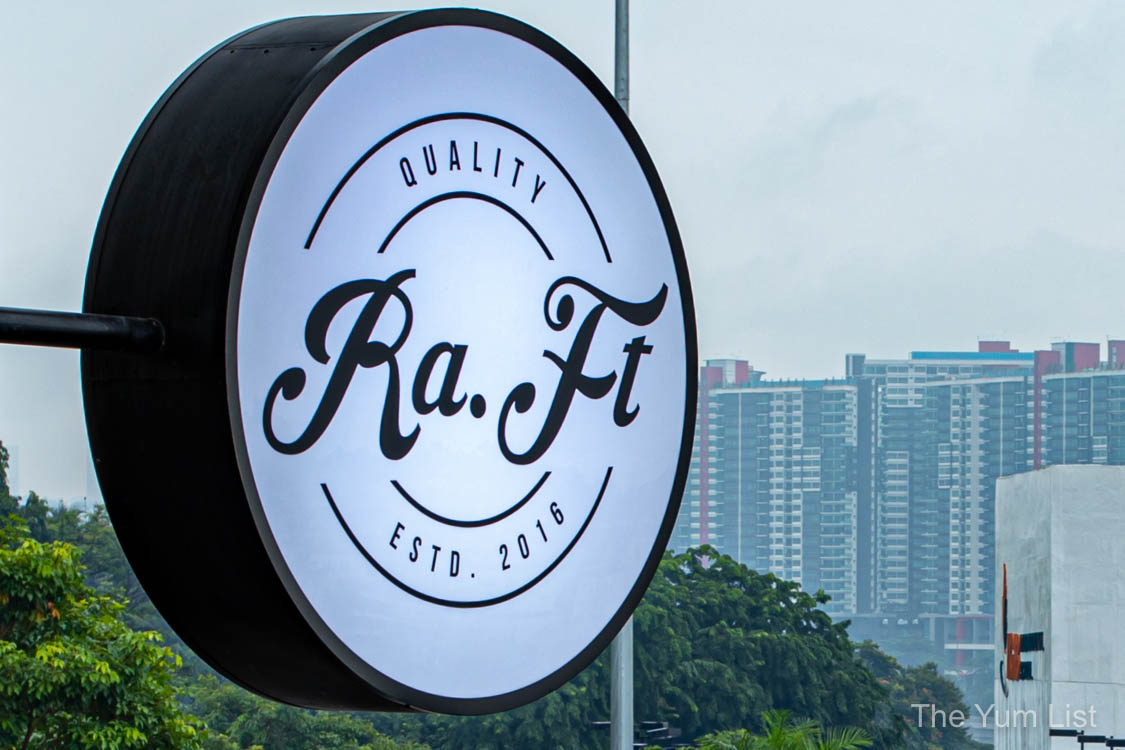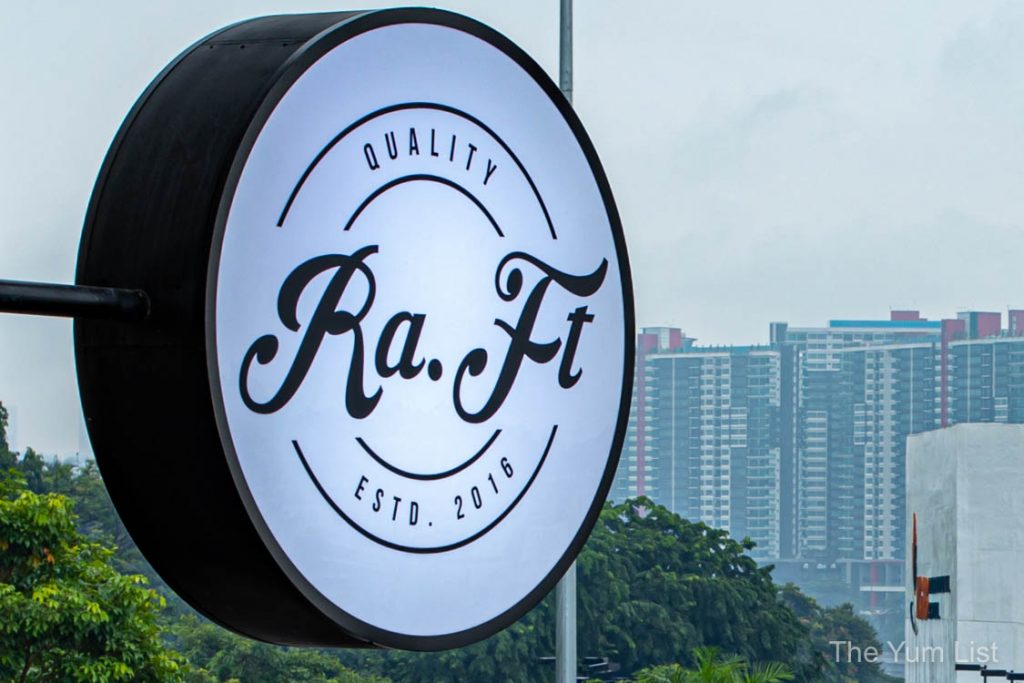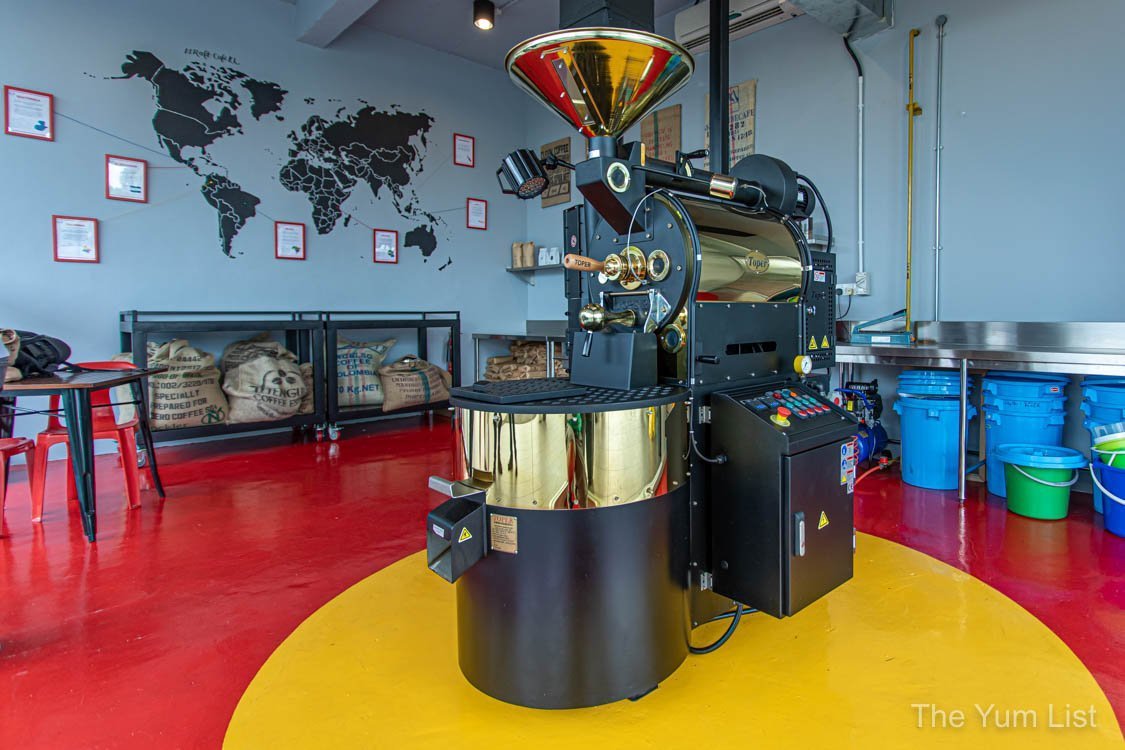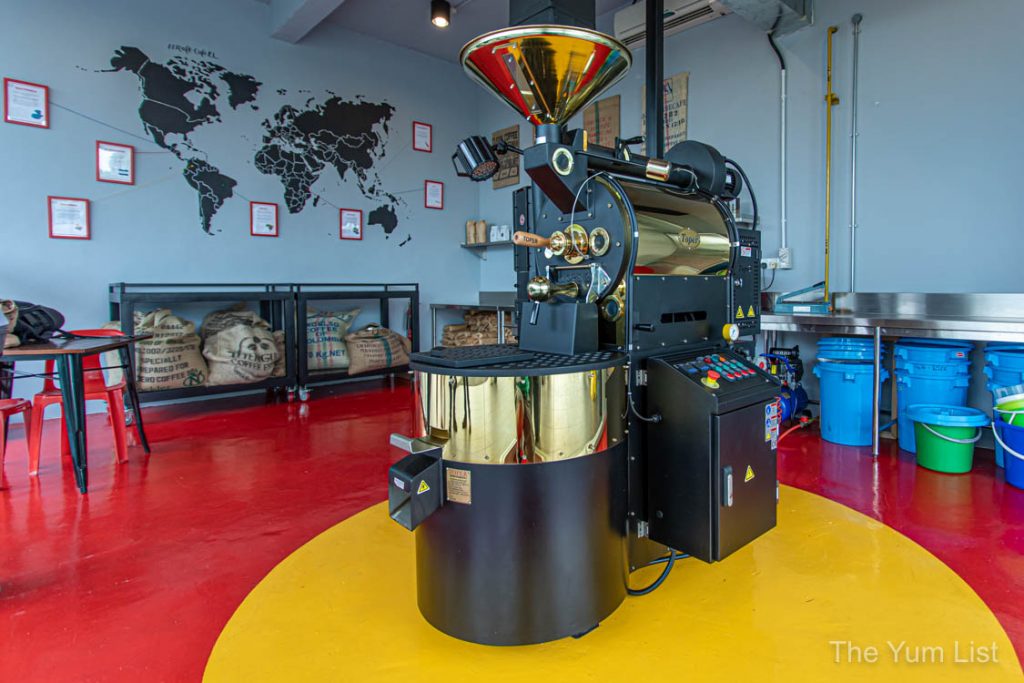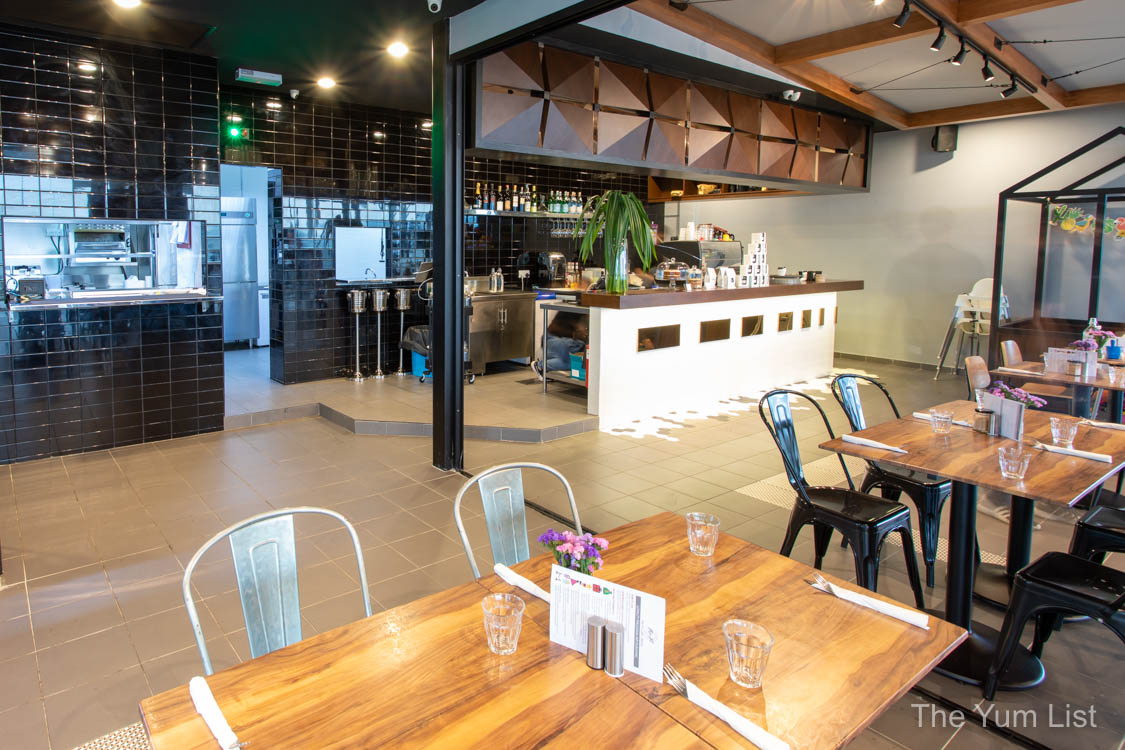 Ra-Ft Sierramas Sungai Buloh
I had one of those experiences during our recent Sunday visit to Ra-Ft's new location in Sierramas, Sungai Buloh. Overlooking the lush greenery surrounding IGB International School, it was the perfect spot to start the day in good spirits. Set on the first floor of a converted bungalow, Ra-Ft Sierramas features a bright and open-concept café upstairs and a giant coffee roaster, central kitchen and soon-to-open retail space on the ground floor.
Greeted by owner Andrea Rossi's welcoming smile at the door, I immediately understood why everything worked so well and felt so right.
"Everything has to make sense and have its place. We love to open restaurants where no one else thought to do so, and then make them special while at the same time filling a need for the community," said Andrea. "The community here needed a place where families could get together and share a drink and a meal, so that's what we set out to do."
Serving over 2,000 people in its first month alone, it seems as though Ra-Ft Sierramas is hitting the mark. Featuring an event space for meetings and parties as well as offering regular wine and food tastings, the deliberate thought that created the café I was now relaxing in was easy to see.
The only thing left to do was eat and drink.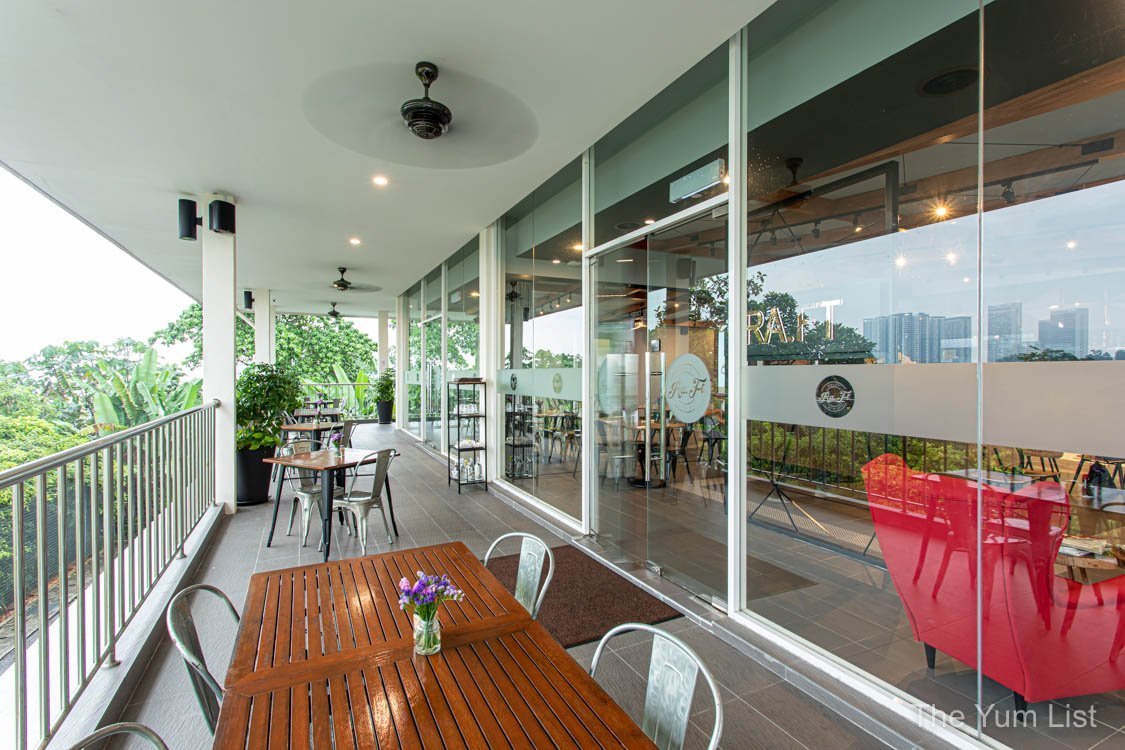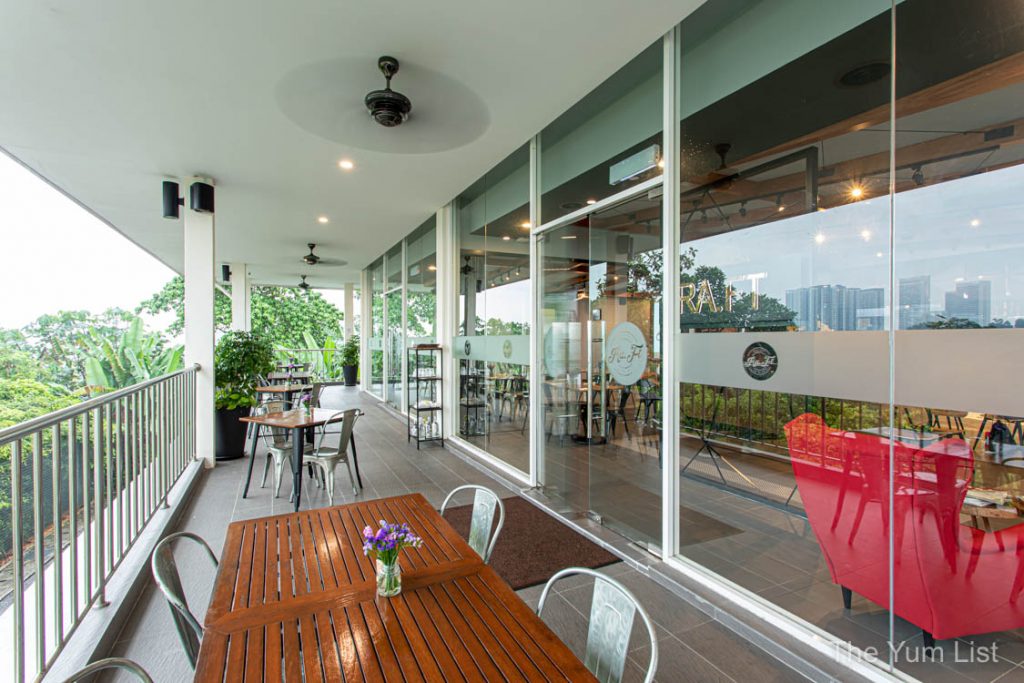 Ra-Ft Sierramas Menu
Ra-Ft Sierramas' creative barista, Lemon, started us off with various caffeinated beverages, many of which had terrific foam designs. Mon was particularly happy that the foamed latte characters amazingly kept their shape throughout the entire drinking period.
The Cappuccino (RM9), Long Black (RM8) and Latte (RM9) were all expertly prepared using Ra-Ft's meticulously roasted beans (5 different espresso beans and 2 different beans for speciality coffees). Roasting each bean individually before they blend it, Ra-Ft coffee is easily some of the best I've drunk during my five years in Malaysia (it's also some of the most reasonably priced!).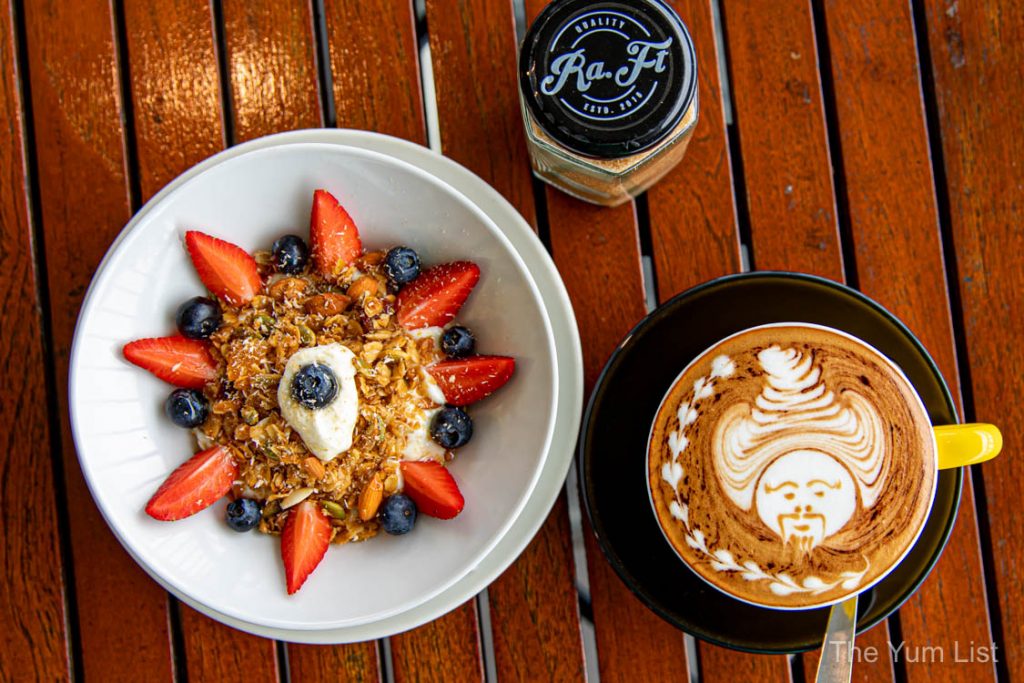 Caning also downed some freshly squeezed, no sugar added, Orange Juice (RM13) and we all shared the Ra-Ft Special Affogato Coffee (RM15). This explosion of flavour included one scoop of vanilla ice cream, a giant homemade ice cream cookie, one squirt of chocolate sauce and a double shot of coffee. Wow!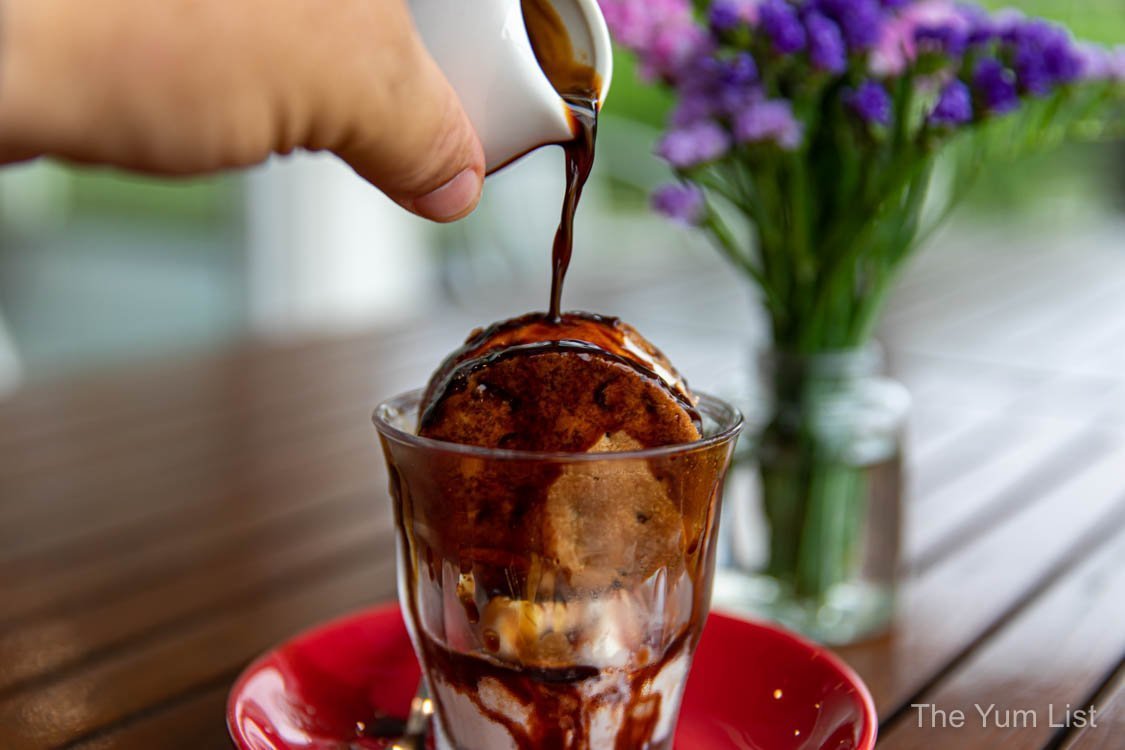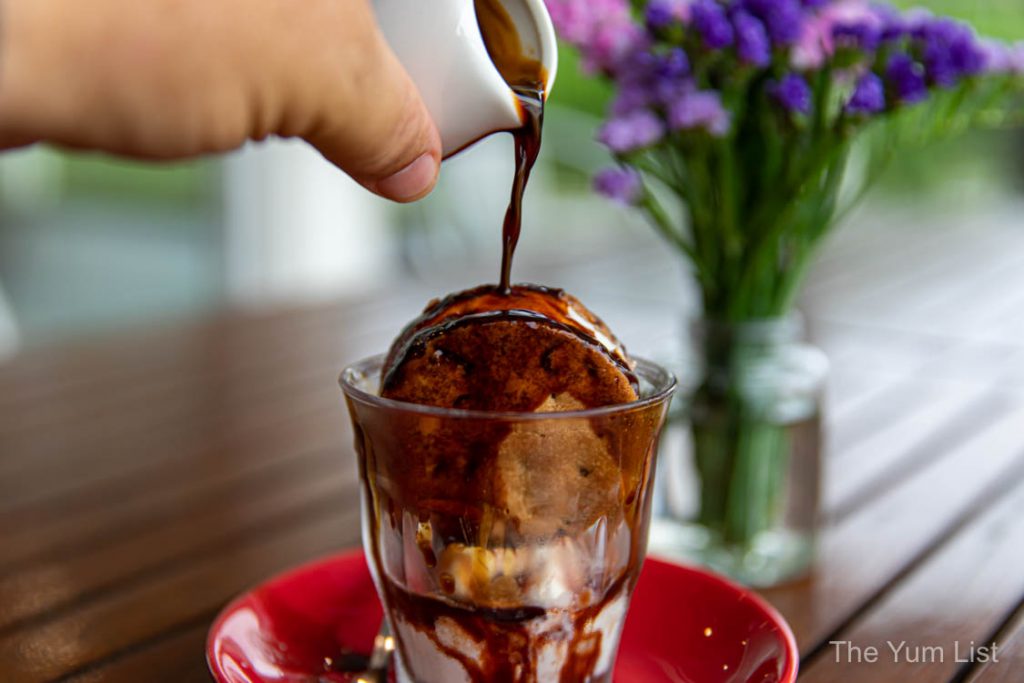 With dessert finished first, it was time for brunch.
Brunch in Sungai Buloh
First up was the Ra-Ft Omelette with Halloumi Cheese (RM25). This was a special of the month and was made with spinach, mixed leaves, pea sprouts and lightly breaded halloumi. As a lover of halloumi, I very much enjoyed the crunchiness that the bread crumbs provided. Like all of Ra-Ft Sierramas' dishes, this was just as nice to look at as it was to eat.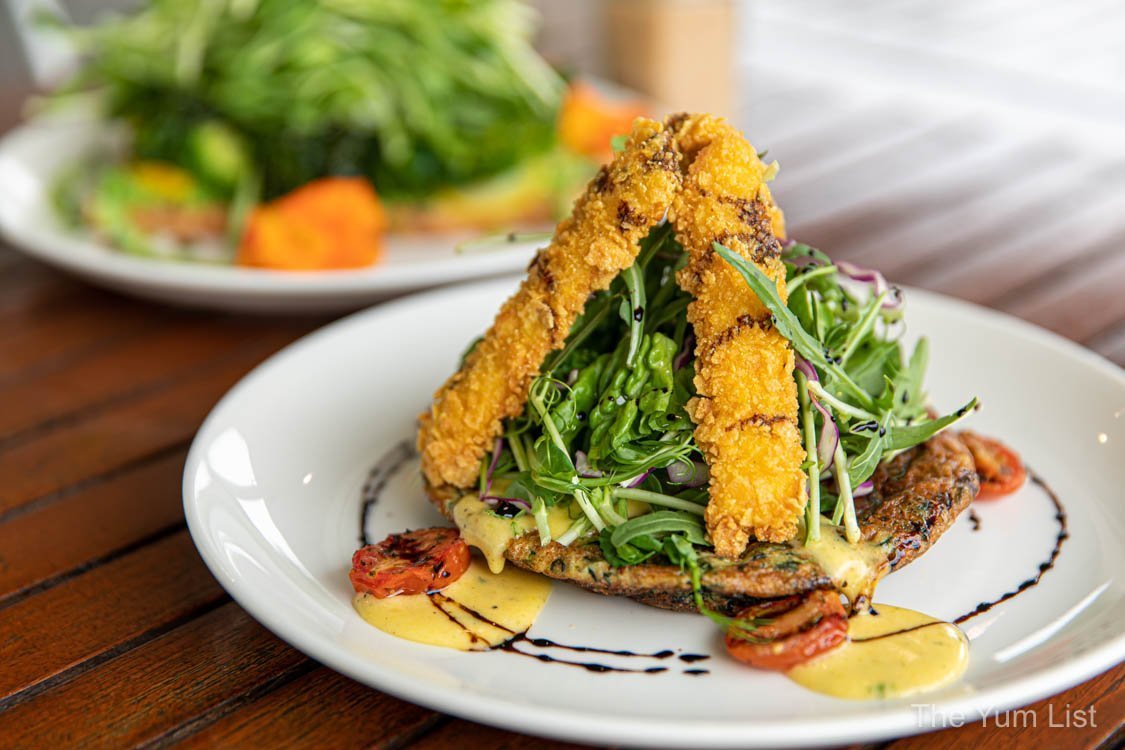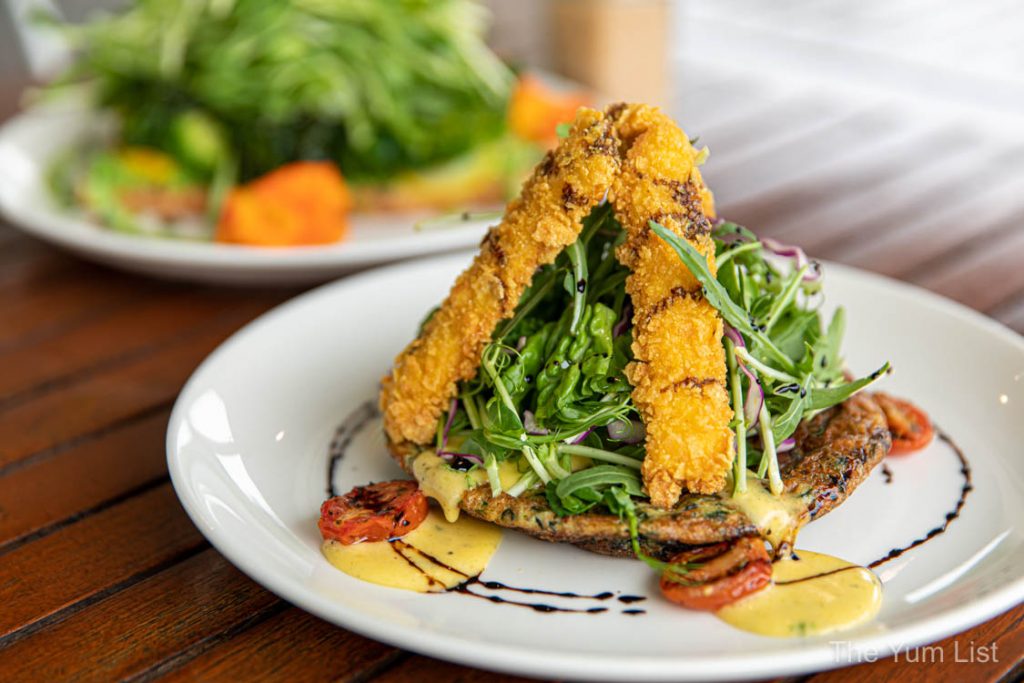 Next, we were presented with the My Ra-Ft Toast (RM17). A homemade, gluten-free piece of bread was topped with hummus (slightly spiced with cinnamon), black olives and plenty of greens. According to Andrea, this is the most underrated item on the menu, and if you're looking for something light and green, I'd have to agree.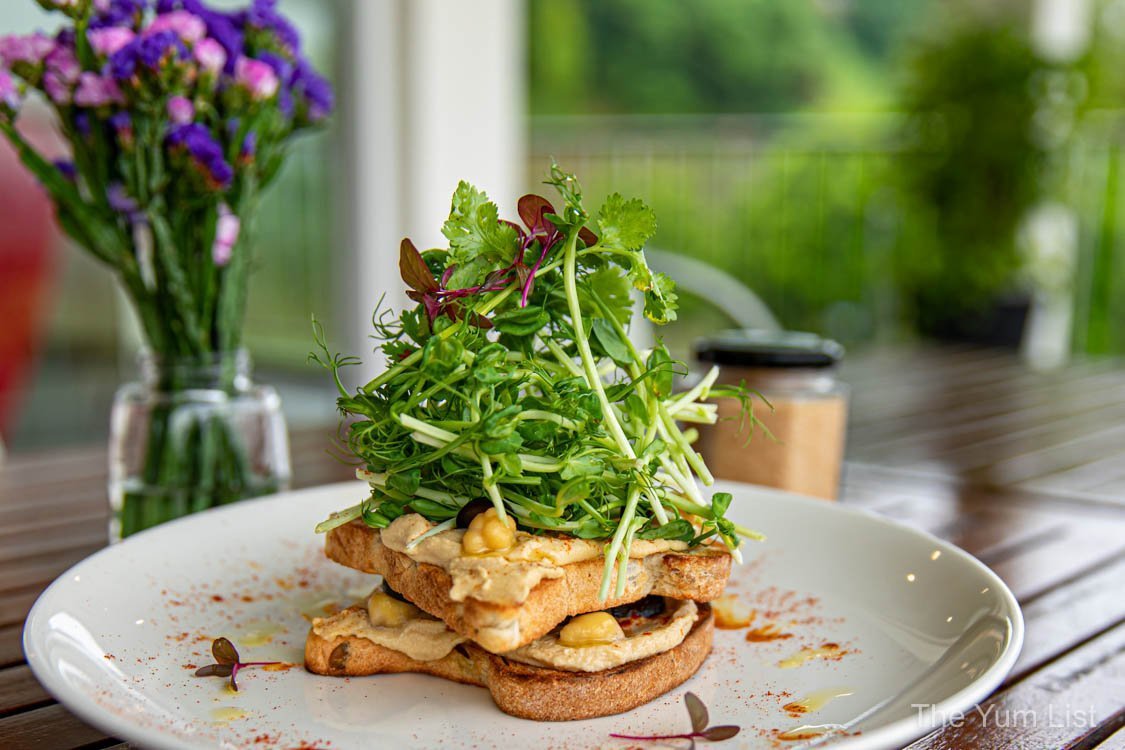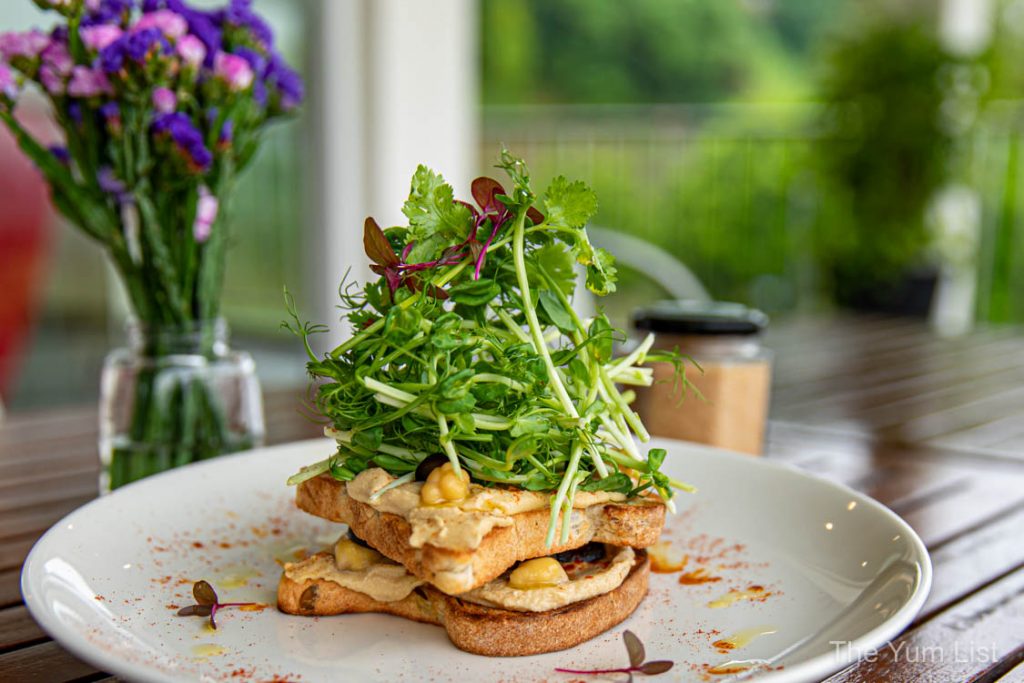 After those plates quickly disappeared, we were served the Homemade Granola (RM14.50). This was Mon's favourite and includes a plethora of vegetarian delights including apricot kernels, sunflower seeds, rolled oats, raisins, dried apricots, pumpkin seeds, blueberries, strawberries, dry coconut flakes, vanilla yoghurt and honey. It really covers all the bases in one bowl.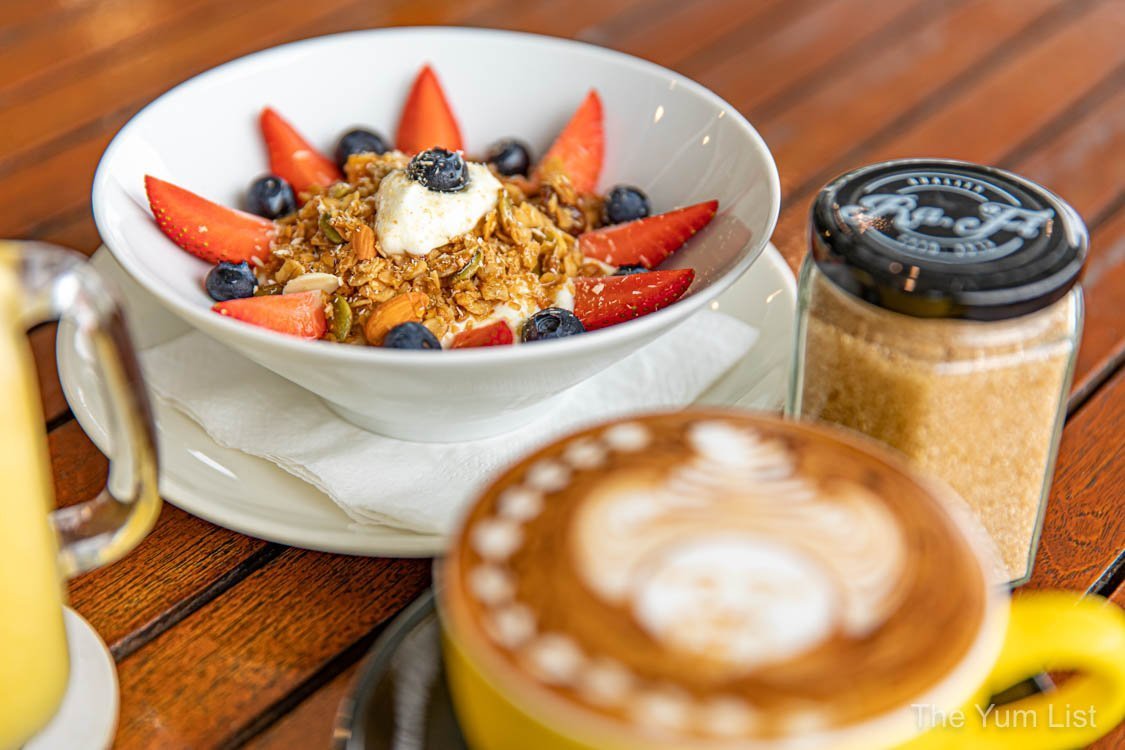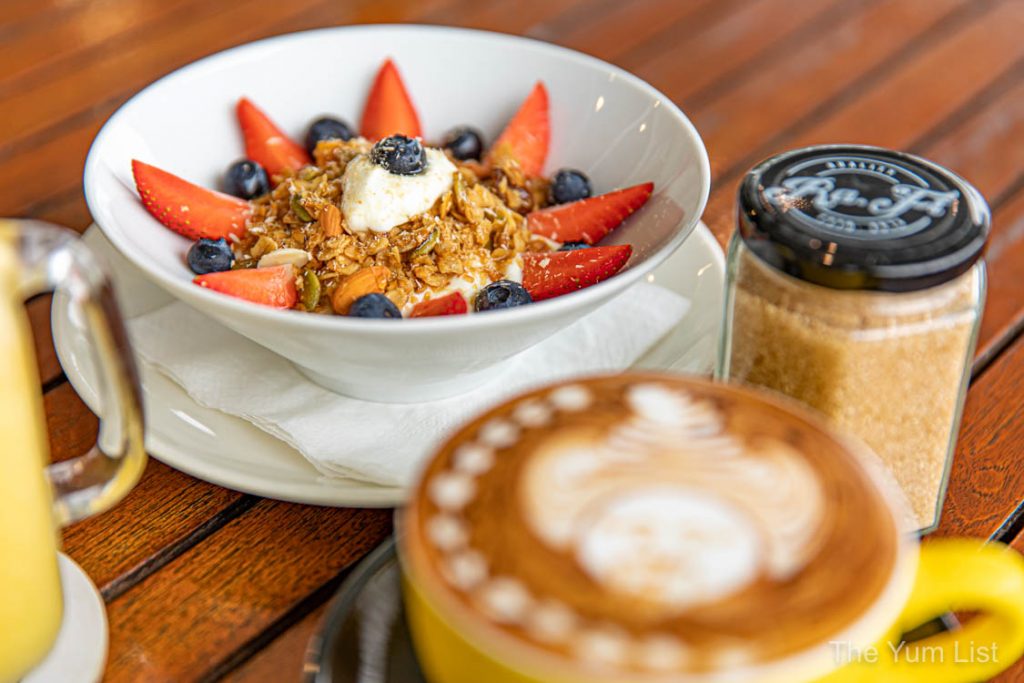 Another beautifully plated dish, The Botanist (RM25) is a solid vegetarian choice made with homemade gluten-free bread, broccoli, kale, zucchini, pea sprouts, mash peas and a poached egg for some protein. It also features a towering mound of greens and some edible flowers that I quite enjoyed munching on.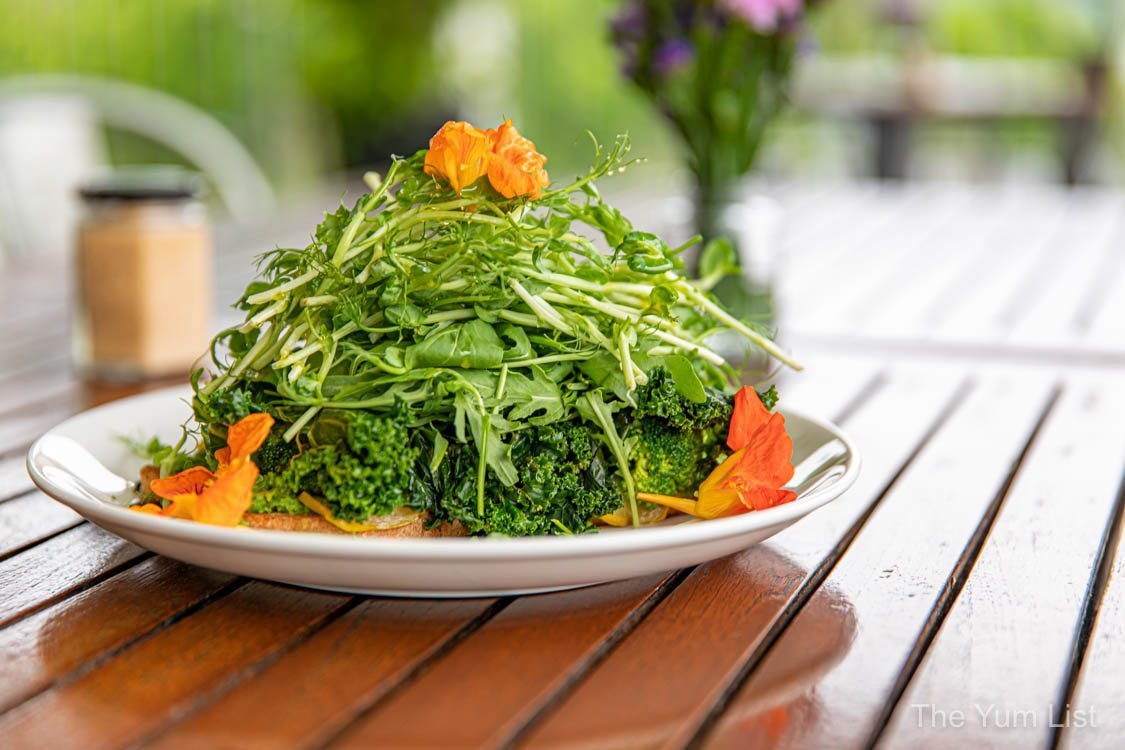 Finally, to satisfy the more meat inclined (like myself) at Ra-Ft Sierramas, we were treated to the Eggs Benedict Royale (RM30). This brekkie classic featured an English muffin, home-cured salmon and poached eggs with generous dollops of Hollandaise sauce. The care and precision that goes into curing the salmon is no joke, and I thought it was all worth it after taking my first bite. And if you don't believe me, a regular Norwegian customer gives it a thumbs up too! High praise, indeed.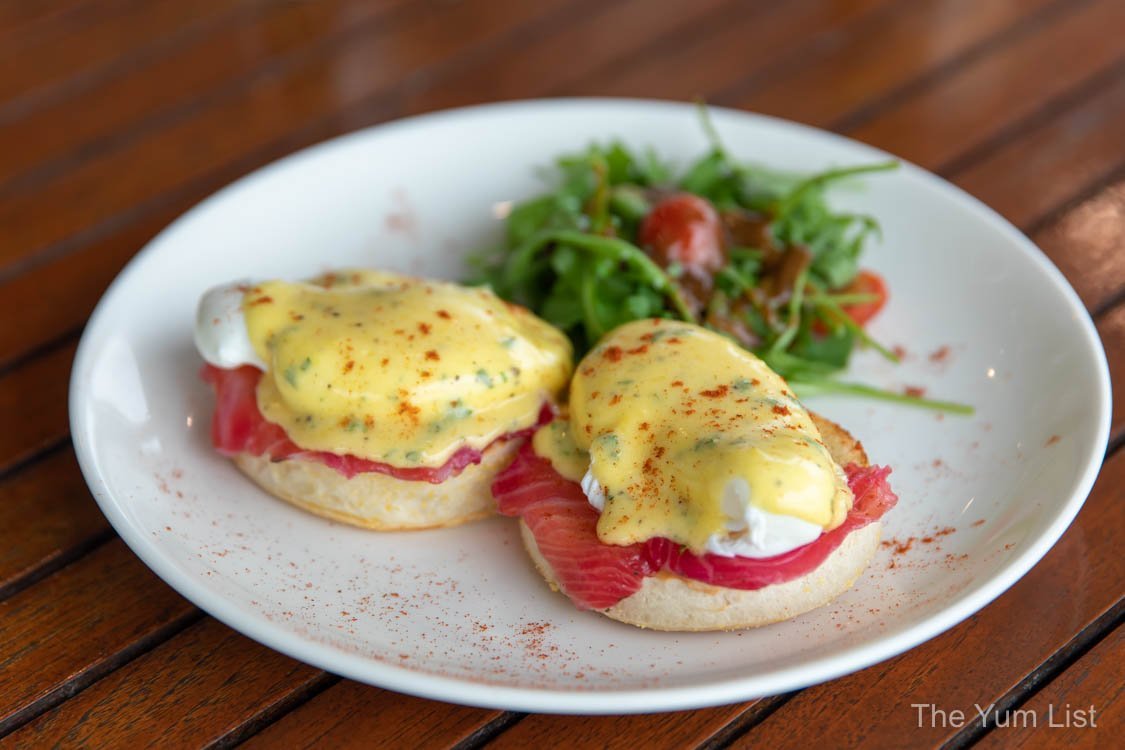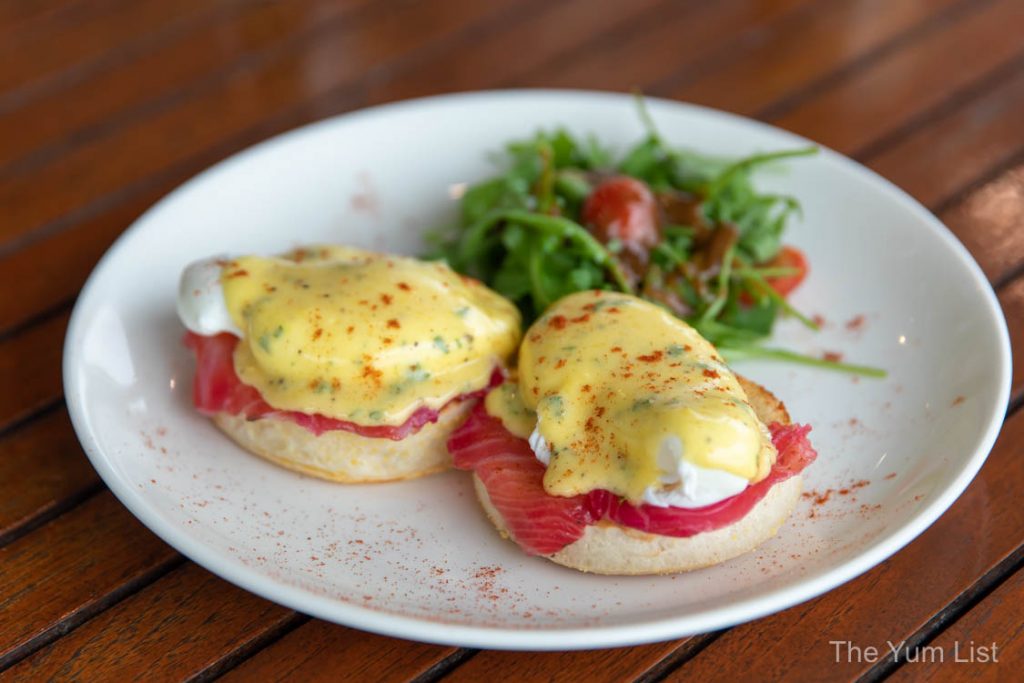 Final Words
After enjoying another delicious coffee to wash everything down, I was ready to leave the calm confines of the Ra-Ft Sierramas, and head back out into the chaos of the city. Luckily it was Sunday, and I could just head home to my couch.
Reasons to visit Ra-Ft Sierramas, Sungai Buloh: A tranquil setting to enjoy a great cup of coffee and wonderfully presented (and tasting) food with family and friends. Must-orders are copious amounts of coffee, Eggs Royale, the Homemade Granola, and for a sweet caffeinated treat, you have to try Ra-Ft Special Affogato Coffee!
Ra-Ft Sierramas
Jalan Sierramas Utama, (next to IGB International School)
47000, Sungai Buloh, Selangor, Malaysia
+60 3 61436355
[email protected]
www.facebook.com/raftcafeKL
Ra-Ft Sierramas Opening Hours
Daily 8 am – 5 pm
Breakfast is served all day on weekends and until 11:30 a.m. on weekdays.
Find more on KL's vibrant coffee scene here.
And check out Ra-Ft's other outlets here in Mont Kiara and here in KL.