Words: Matt Brown
Photos: Monica Tindall
If you're partial to a selfie around something eye-catching in KL, chances are good that you've already been incredibly close to Baijiu, a bar that opened in September 2021. You've probably even posed by its front door, as it can be found in the group of tenants located at the vibrant yellow and blue-fronted building on Lorong Panggung.
Admit it – you've posed there! You had your friend hold your hat, and you quickly removed your face mask for a delightfully bright image to plaster across your social media. Then, you went around the corner to the little alley called Kwai Chai Hong, where your faithful friend took snaps of you looking thoughtful/playful/nonchalant beside the eye-catching street art on the walls from times gone by. This means you've actually stood beside the front and back entrance to Baijiu, a bar that combines cocktails and dim sum to delicious effect. It's time to go inside.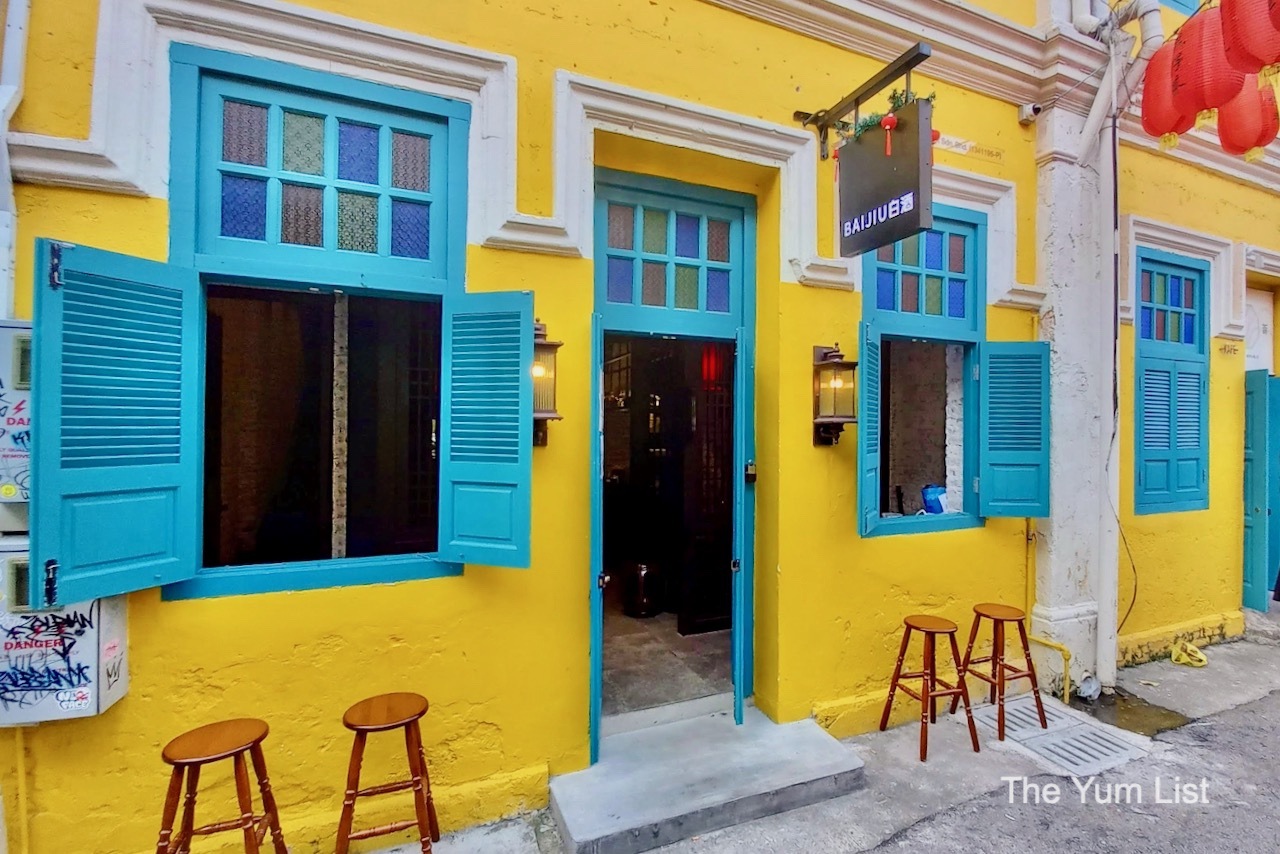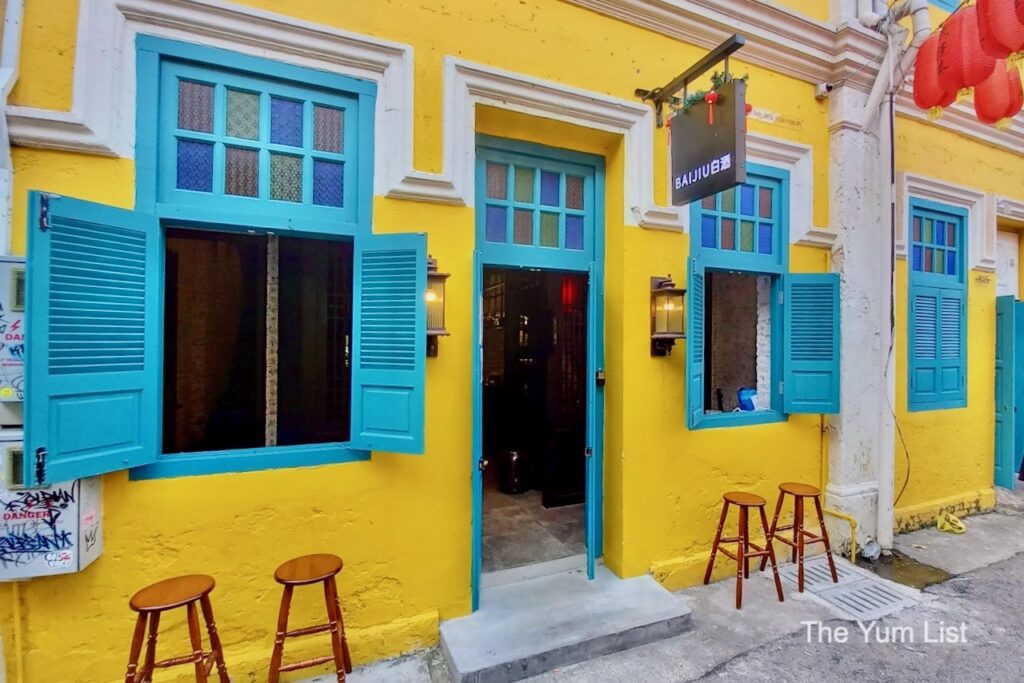 Baijiu KL – Cocktails in Chinatown
The moment you step inside the door to Baijiu, you feel immersed in a world of ancient Chinese influence mixed with modern-day flair. The space is beautiful, with the downstairs bar backlit by a dreamy purple canvas, with seating tight amongst the lacquered wood booths and benches. Venture upstairs to find a second stunning bar in an airy room that leads out onto an open-air deck overlooking the hidden artistic laneway behind. It's practically impossible to not spend time people-watching in this space – until your cocktail arrives and steals back all of your attention.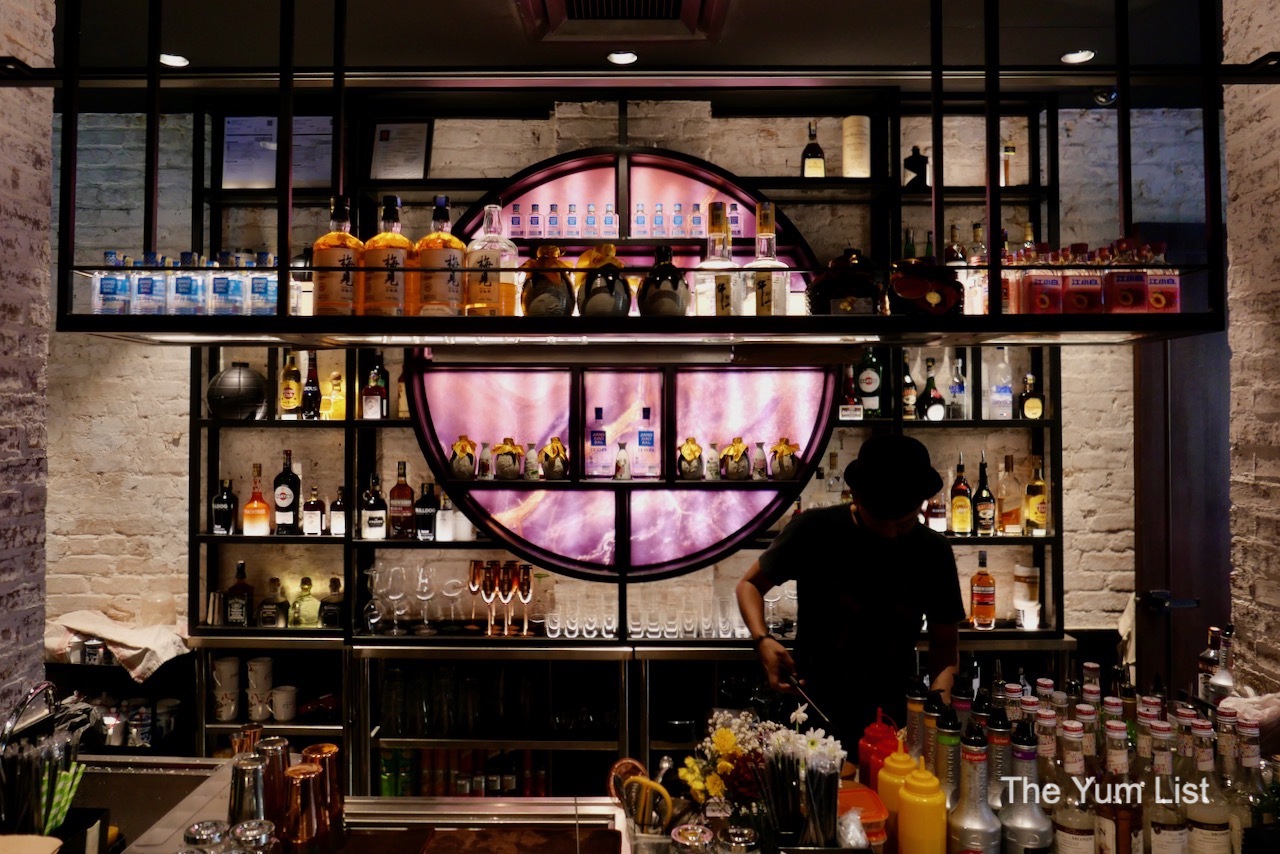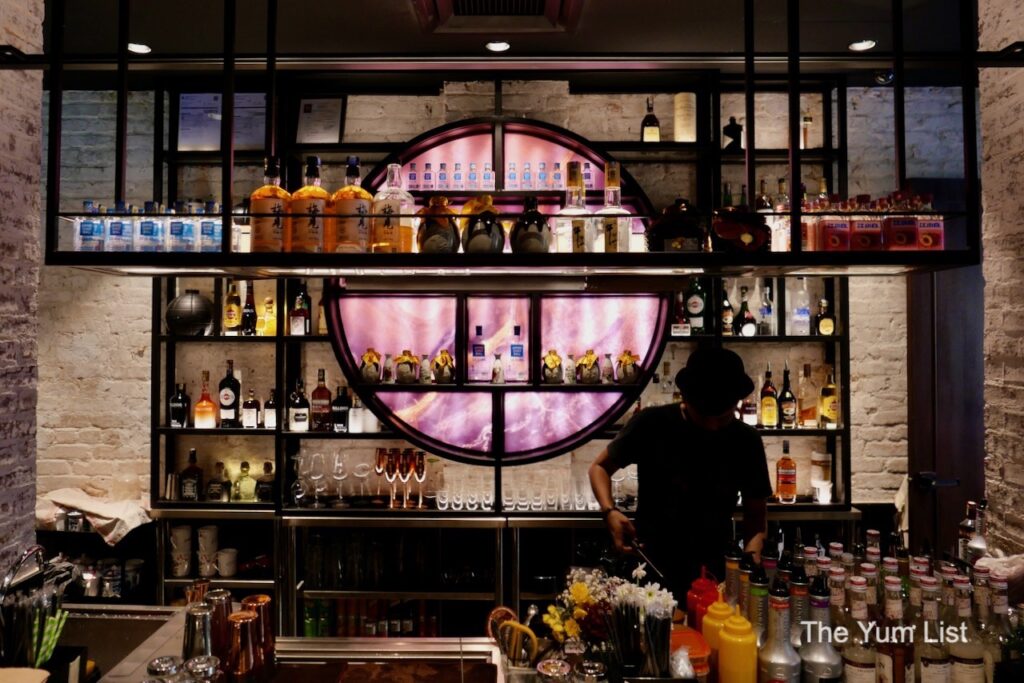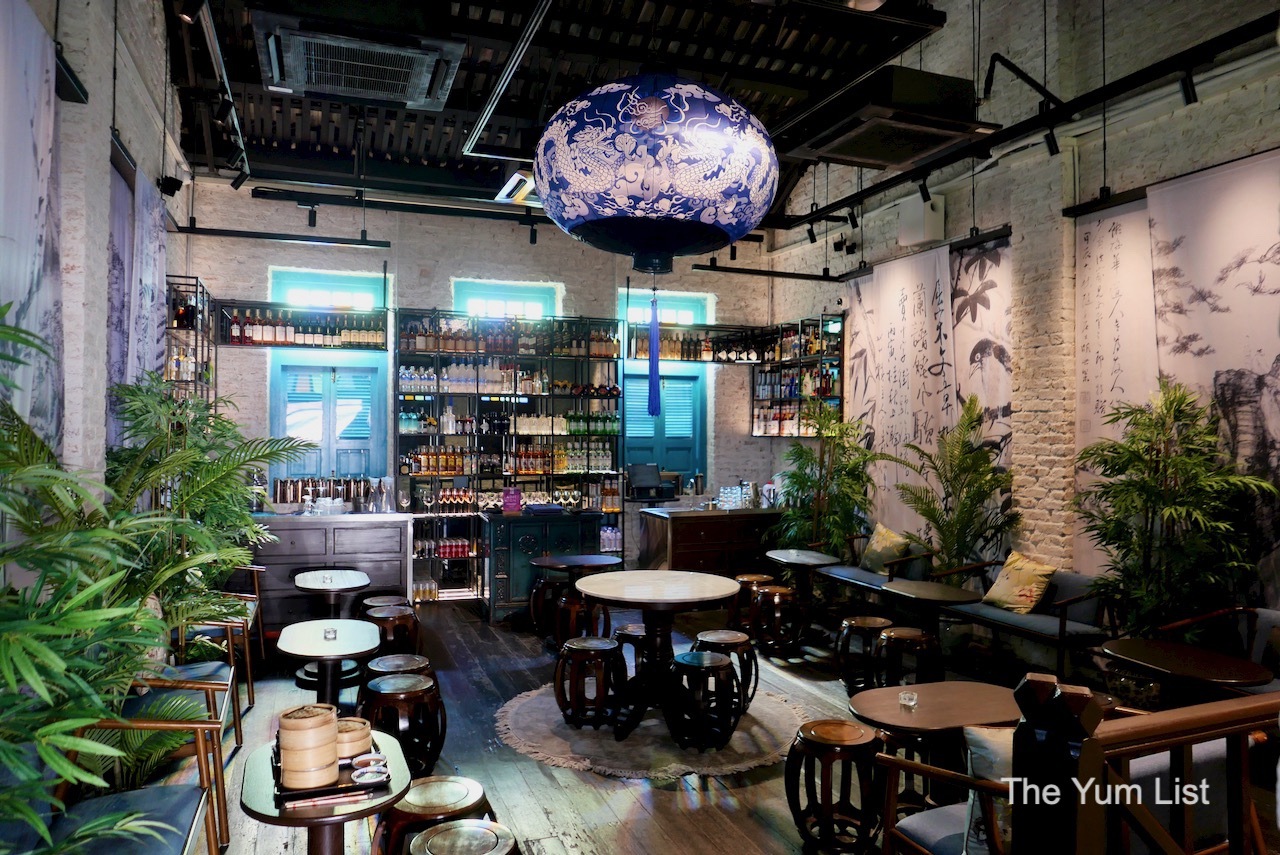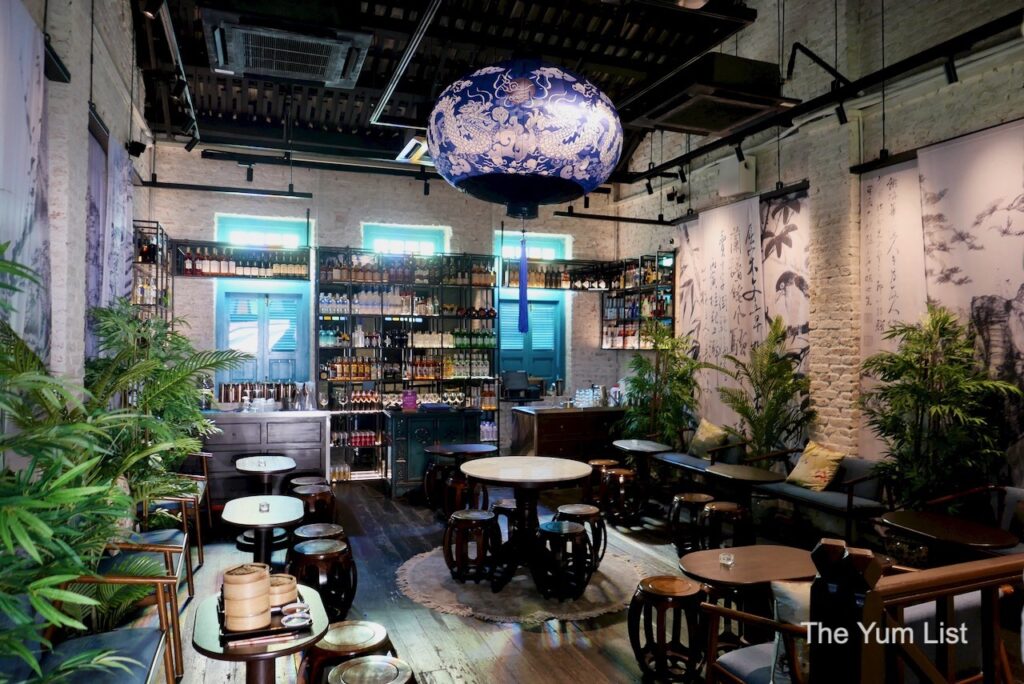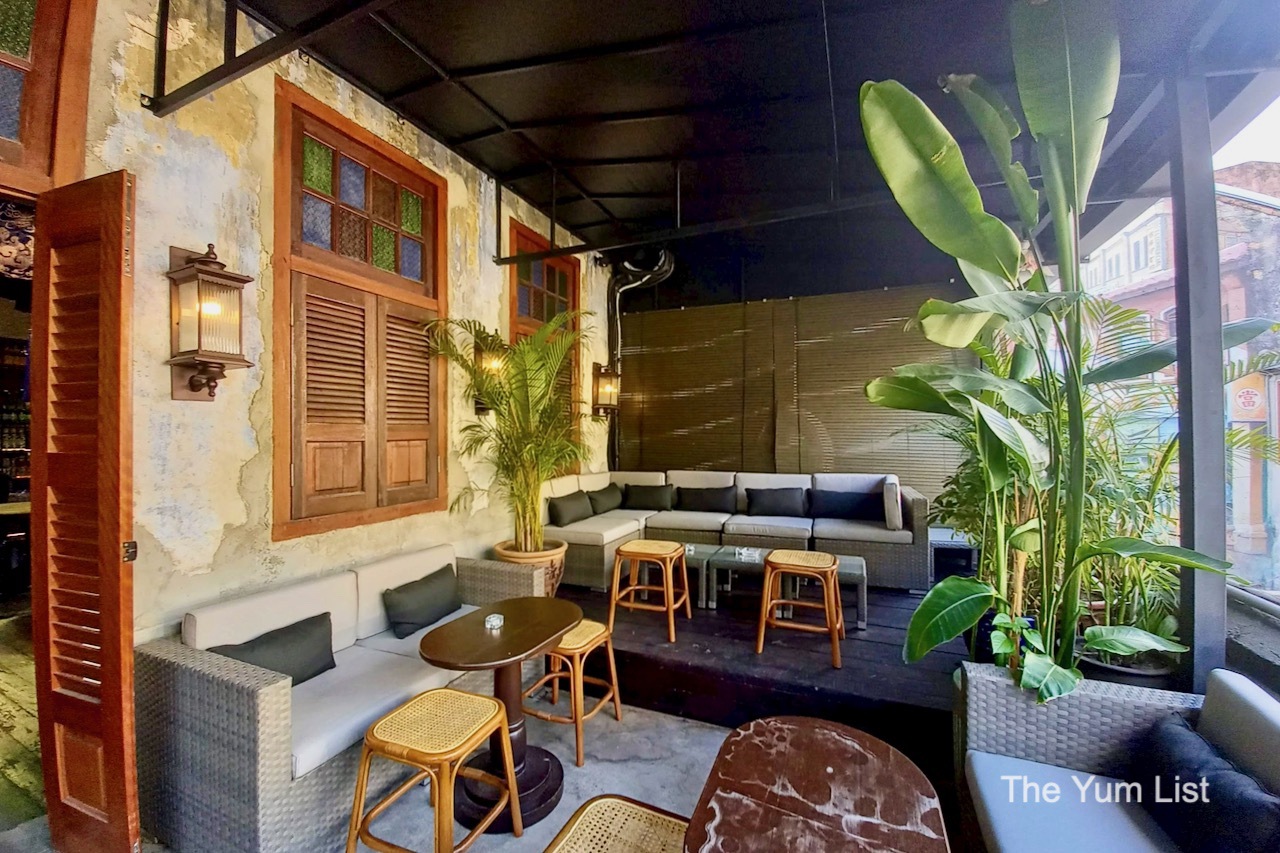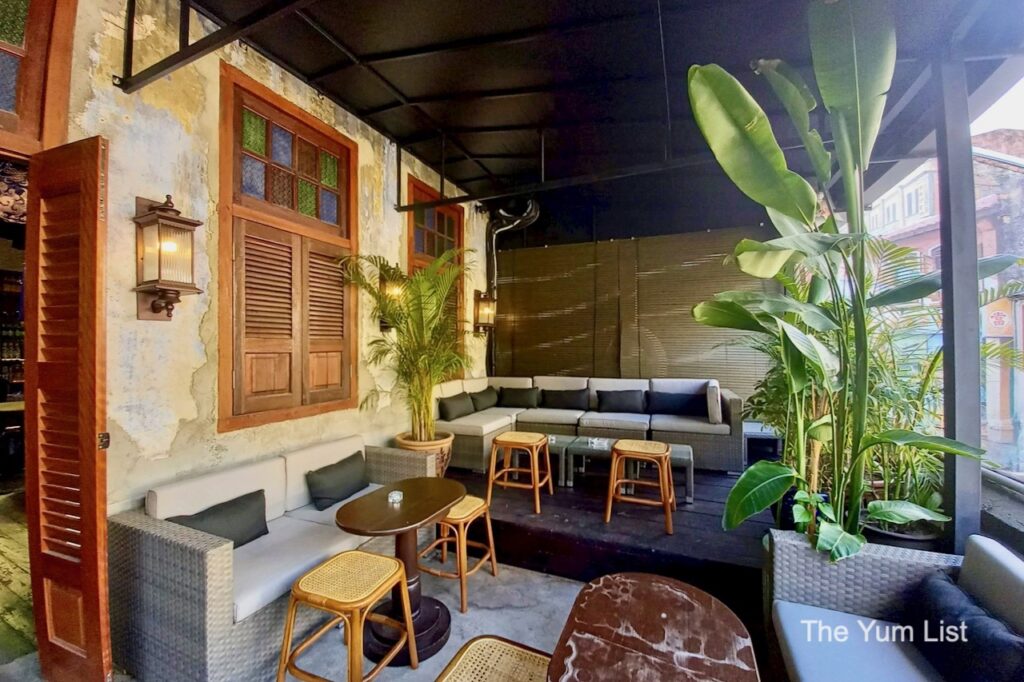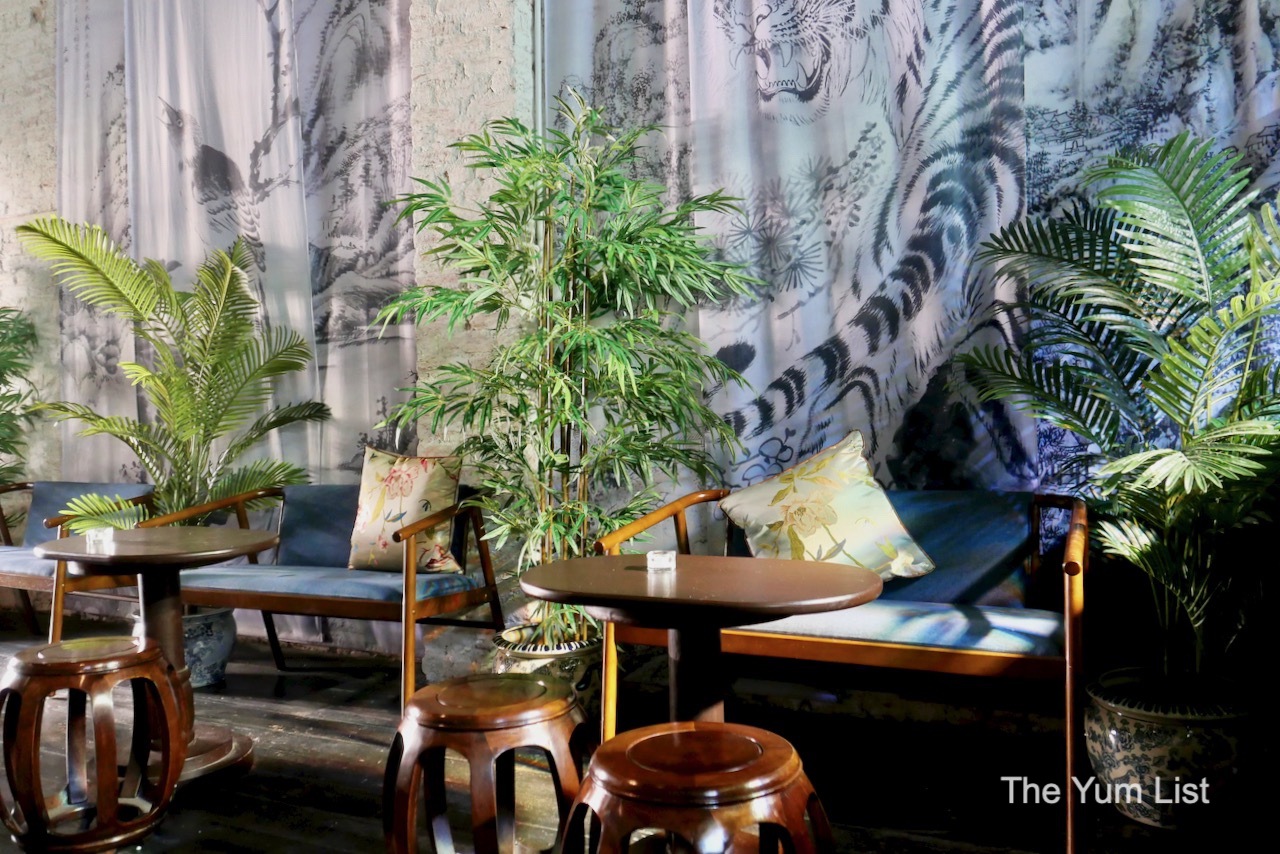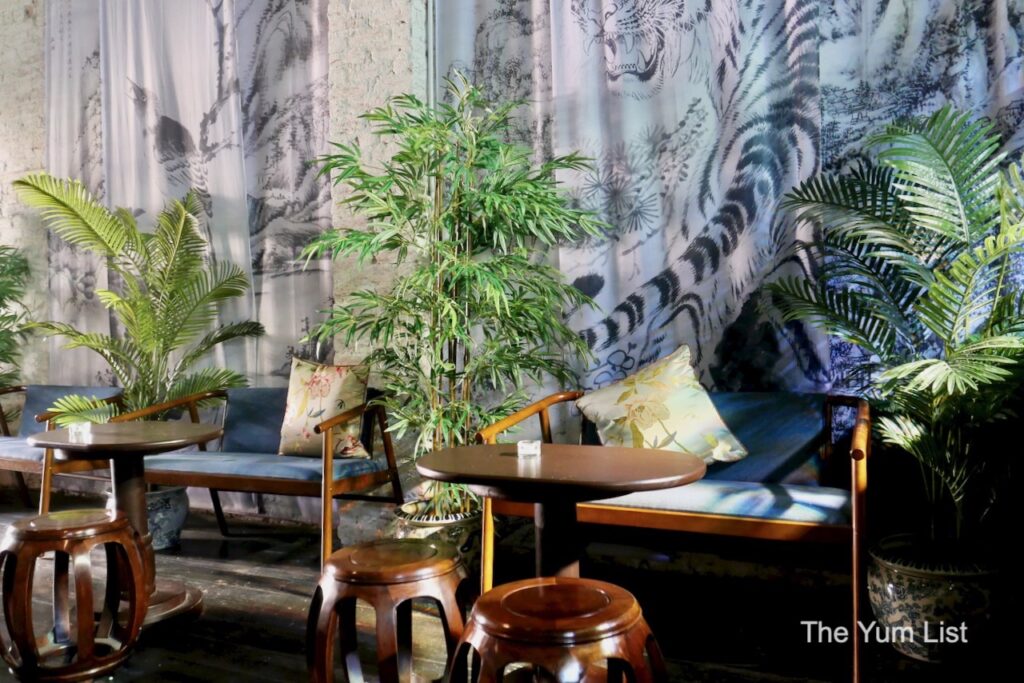 Craft Cocktails
Monica and I were fortunate to visit Baijiu on a Monday afternoon, right as it opened. This gave us the place to ourselves, yet the whole time I could imagine the usual raucous laughter and general social charge that would be felt on its two floors. The cocktails were a range of vivid colours and carefully created to please both the eye and palate. Imagining them spread across tables of friends out for a fun night was easy to envisage.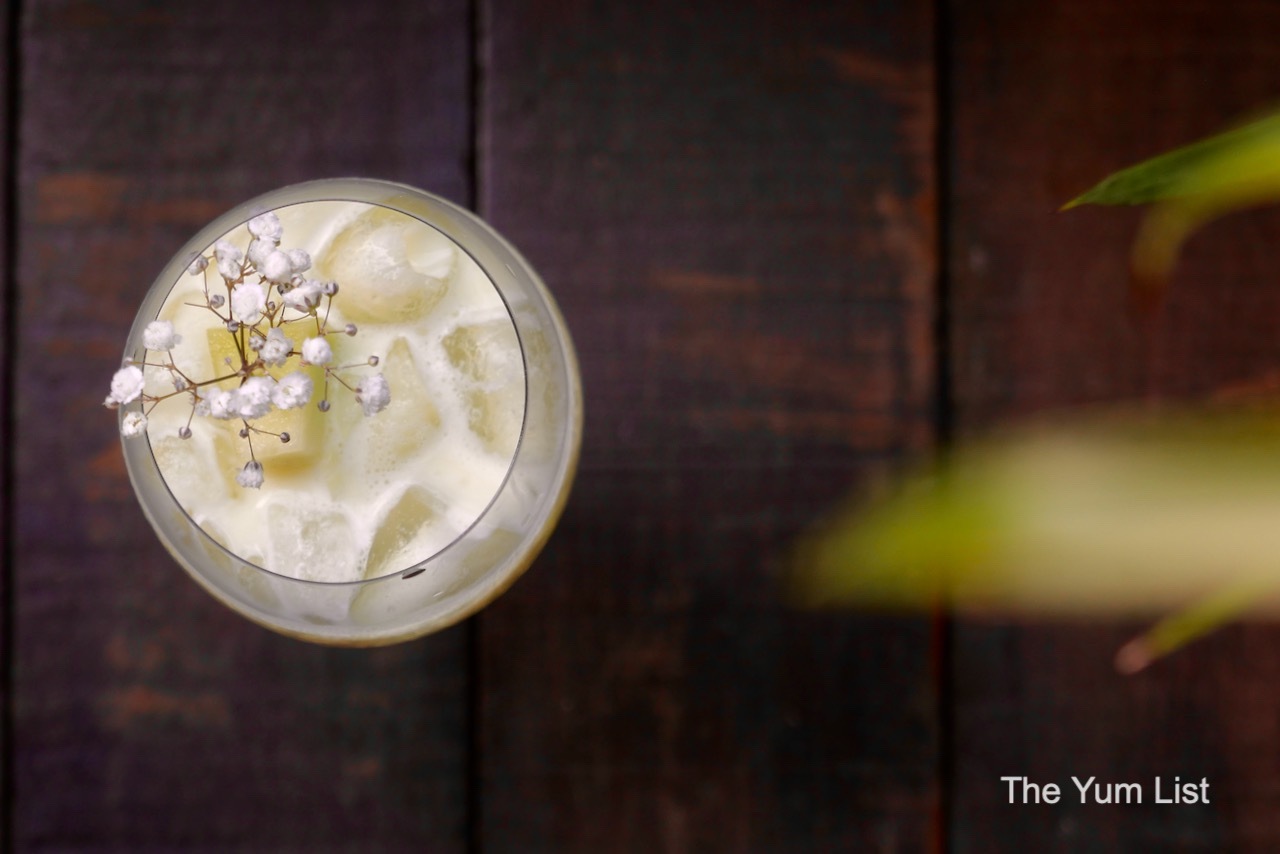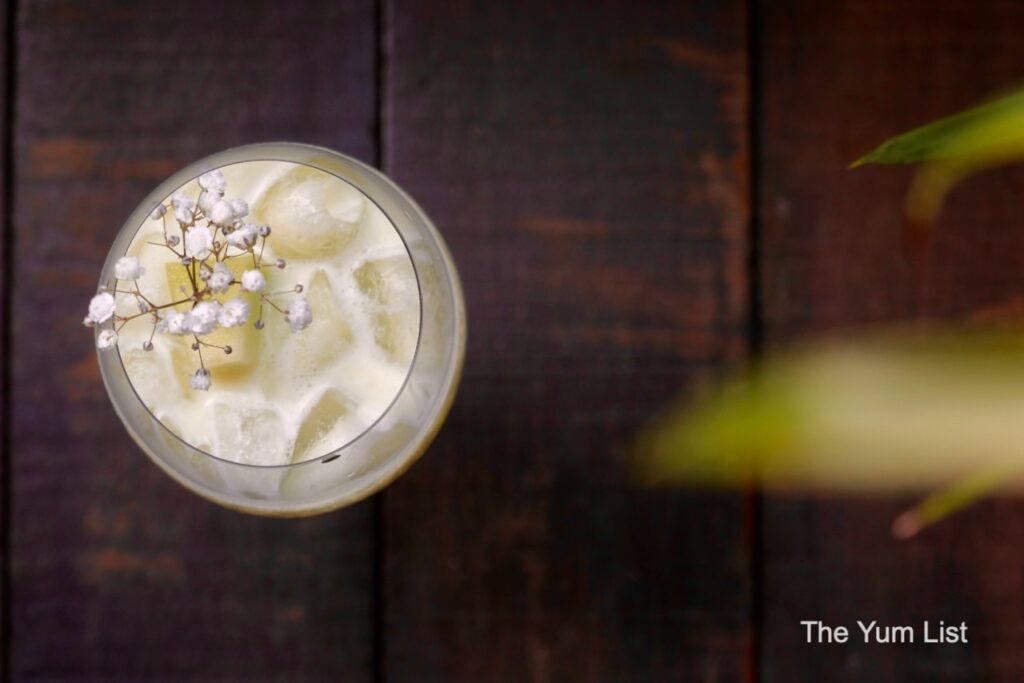 The Spice Up Your Life (RM40) was a good indication of the way that Baijiu team crafts their cocktails. The key ingredient of whiskey was wonderfully blended in with a 5-spice mix, lemon juice, pineapple purée and Sichuan peppercorn foam so that the drink was more subtle than you would expect. All of the cocktails we sampled achieved the same level of balance, so while you may read the ingredient list and think that something will come with an overpowering flavour, they're actually well rounded and capable of some tasty surprises.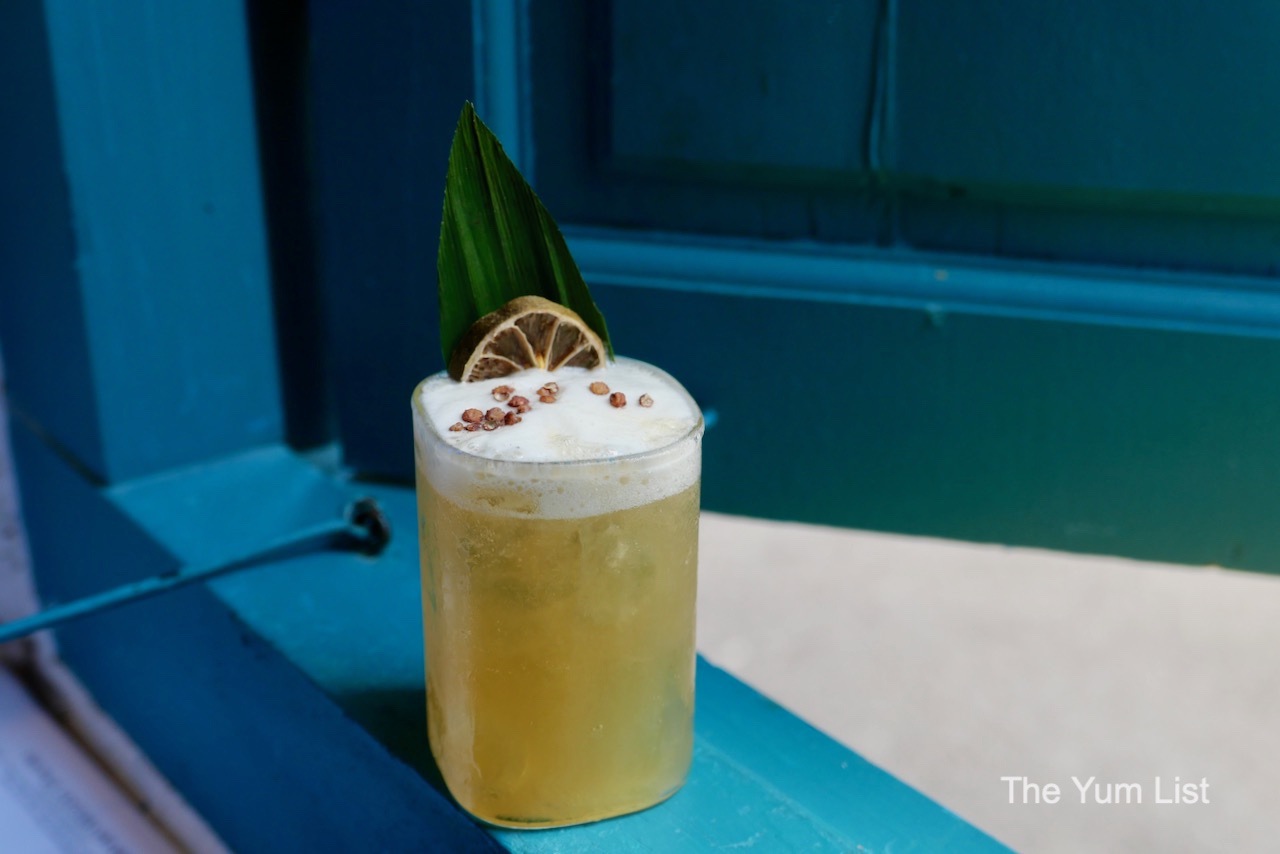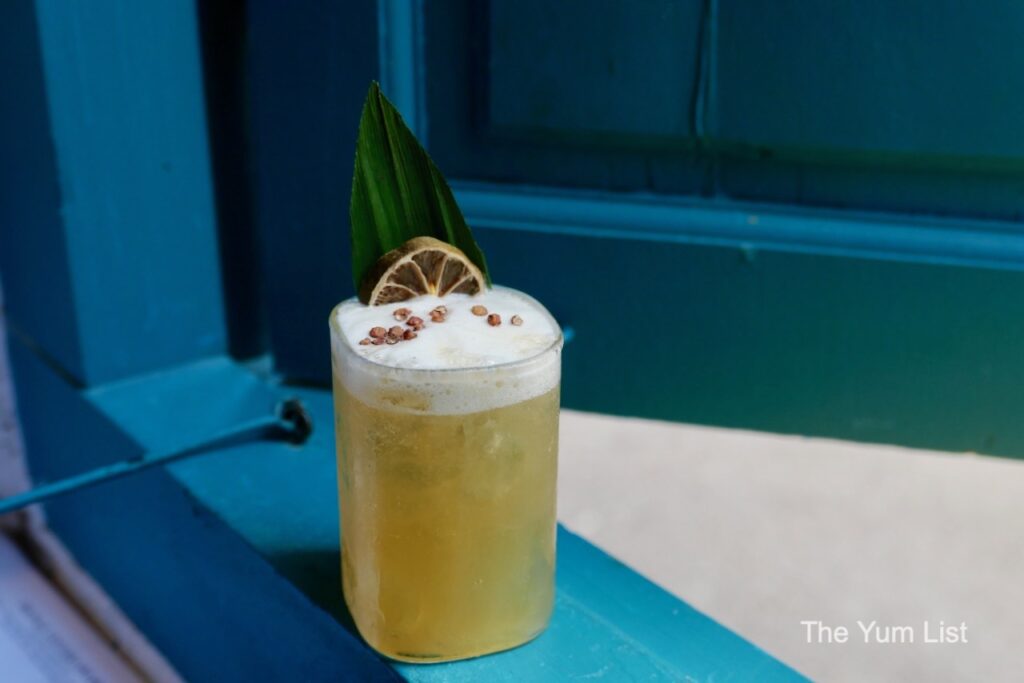 Bling Bling (RM40) arrived in a shock of the brightest pink I've seen in a beverage, the result of goji berry-infused vodka, dragonfruit, cranberry sauce, caramel syrup, gold dust and lime. It wasn't as sweet as it sounds and made for a refreshing sip – once I could stop taking pictures of how bright it was!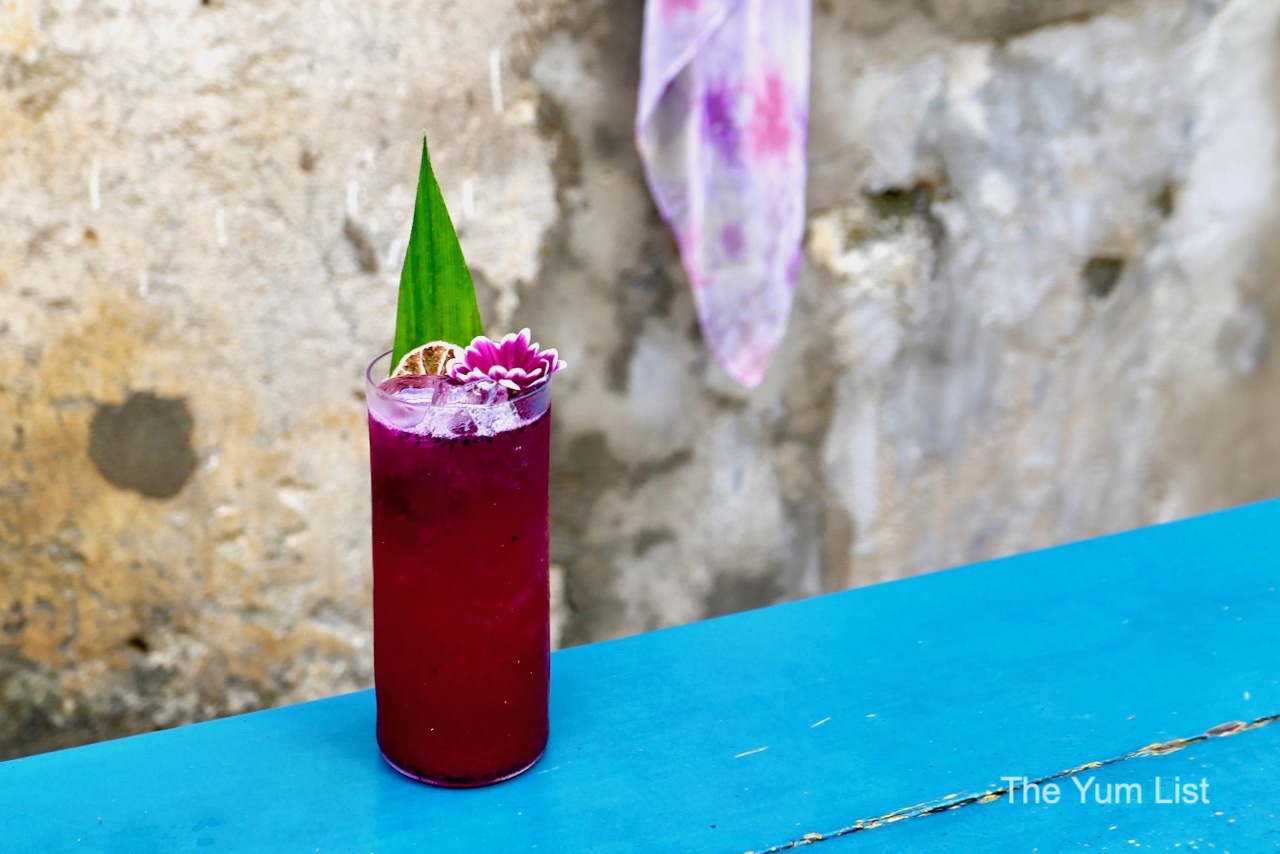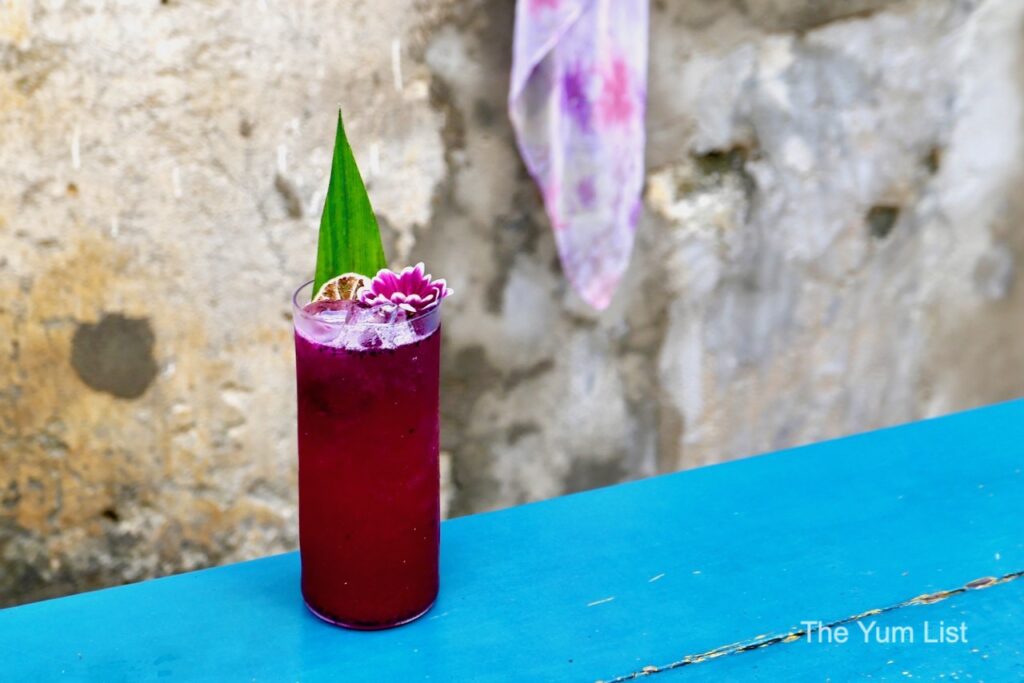 There was a moment of 'how have we not tasted this combination before?' with the drinking of Meizi (RM40), where cognac and lychee purée become a perfect match to each other, complemented further by lemon juice, asam boi (sour plum) and kaffir lime leaf. For those of you who enjoy more of a botanical inspiration on the visuals of your cocktails, order the Jade of Blossoms (RM40). The pastel-coloured concoction of gin, Midori, yogurt liqueur, half and half and cucumber syrup arrives looking like a minimalist terrarium display and was light and subtle in flavours.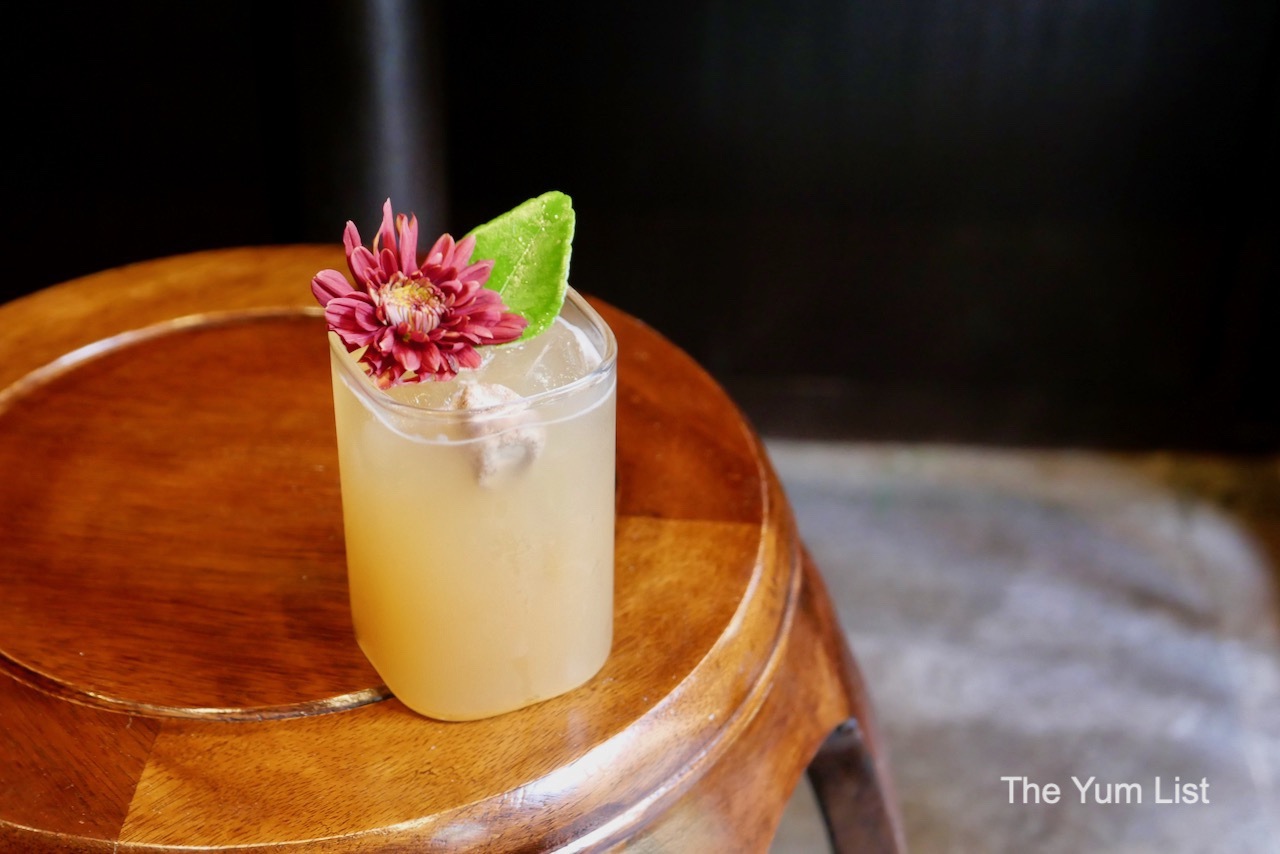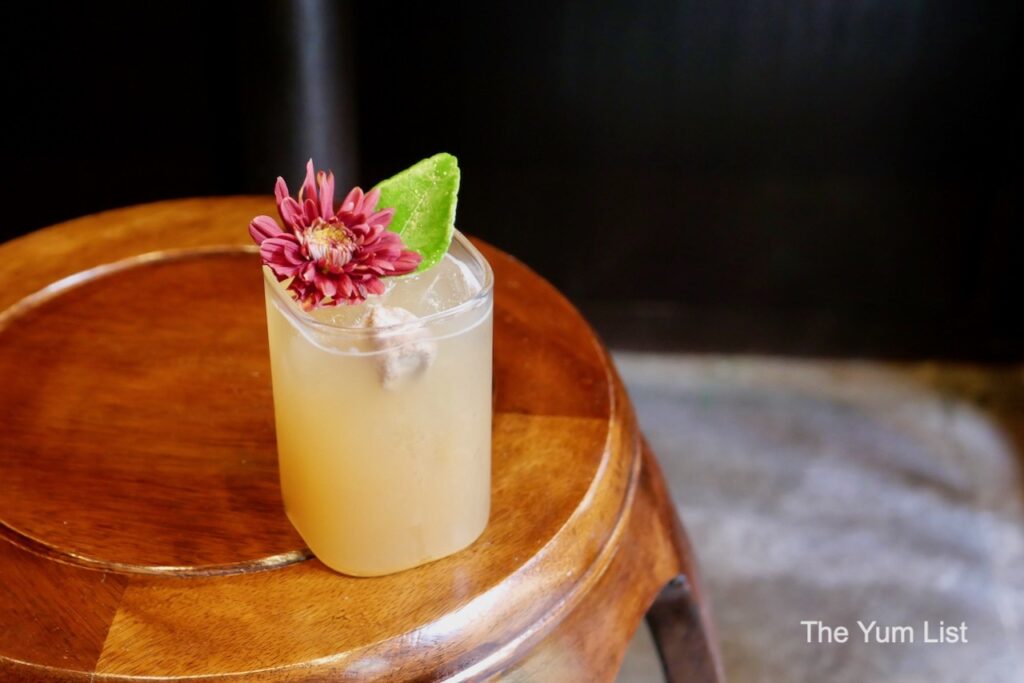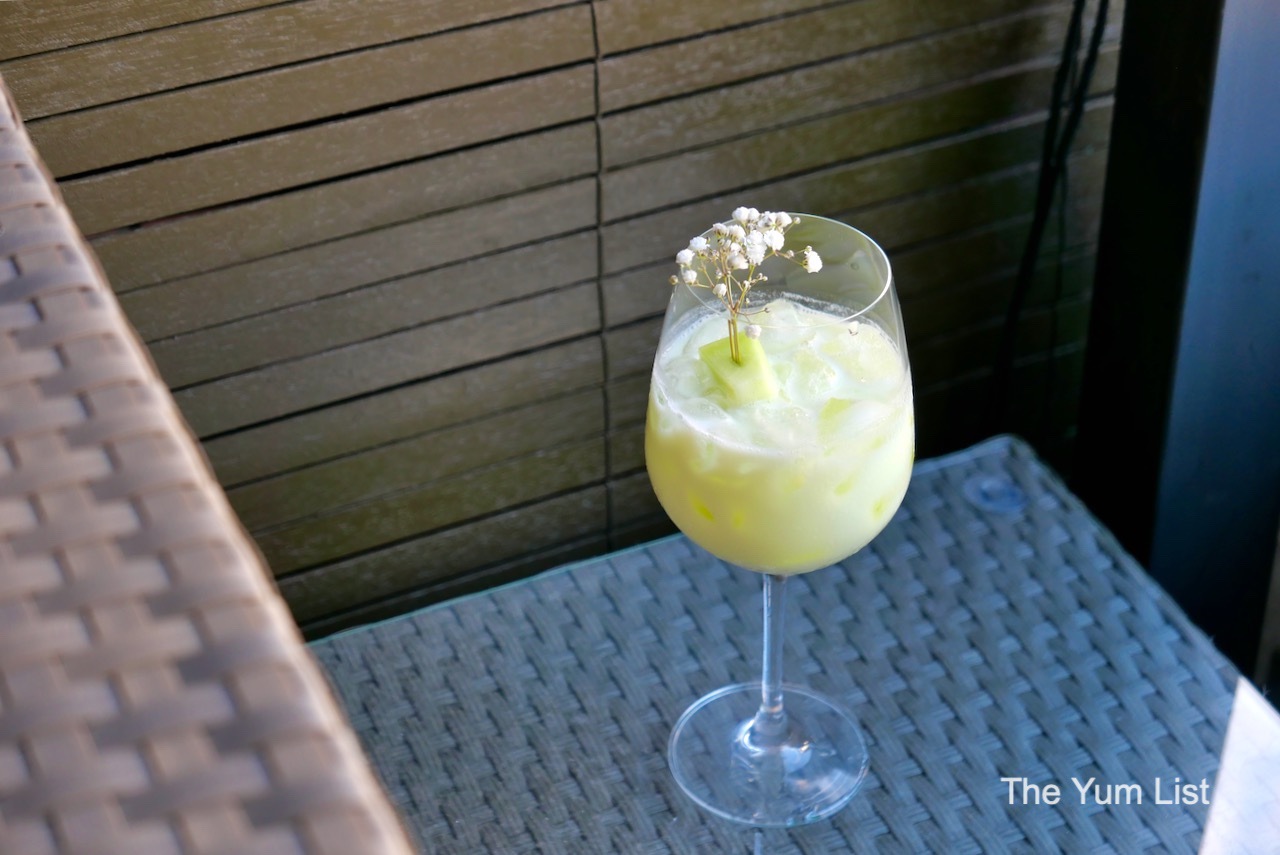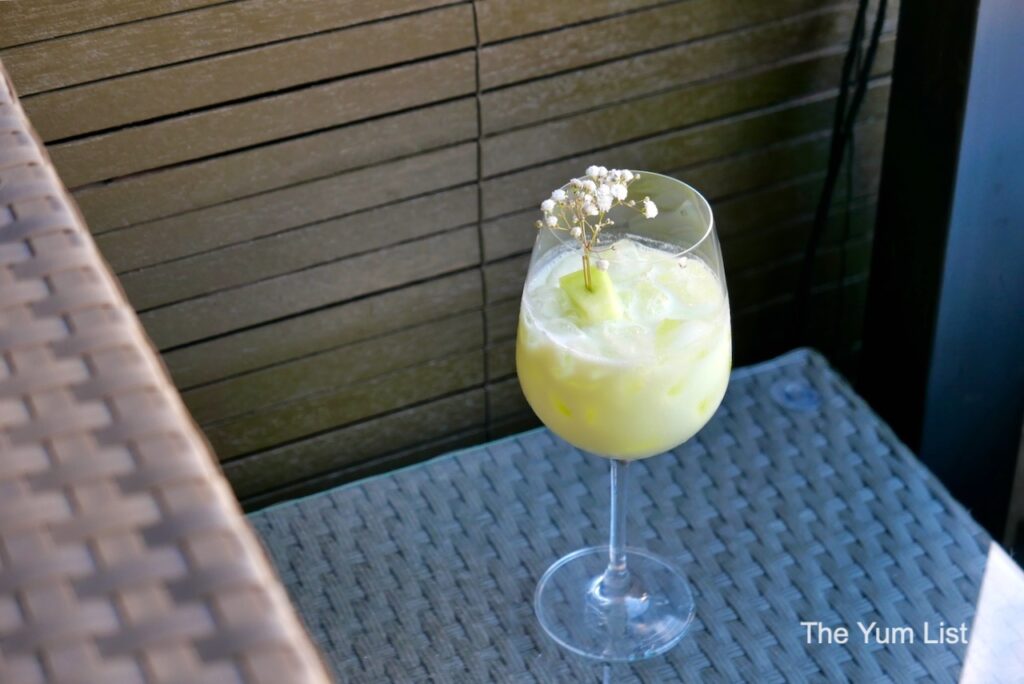 If the Likes have dried up on your 'Gram posts from earlier in the evening, order a Mi (RM 40) and pose carefully as the chrysanthemum foam bobs in a dome on top – your audience will be impressed! Beneath the foam, a mix of Tequila, Campari, honeydew purée, watermelon syrup, lemon juice and thyme are waiting to energise your taste buds. For a more dessert-style drink, the Biscoff Terracotta (RM38) blends dark rum, brewed coffee, cinnamon, half and half and cheesecake syrup to offer a sweet-tasting sip complete with its own biscuit.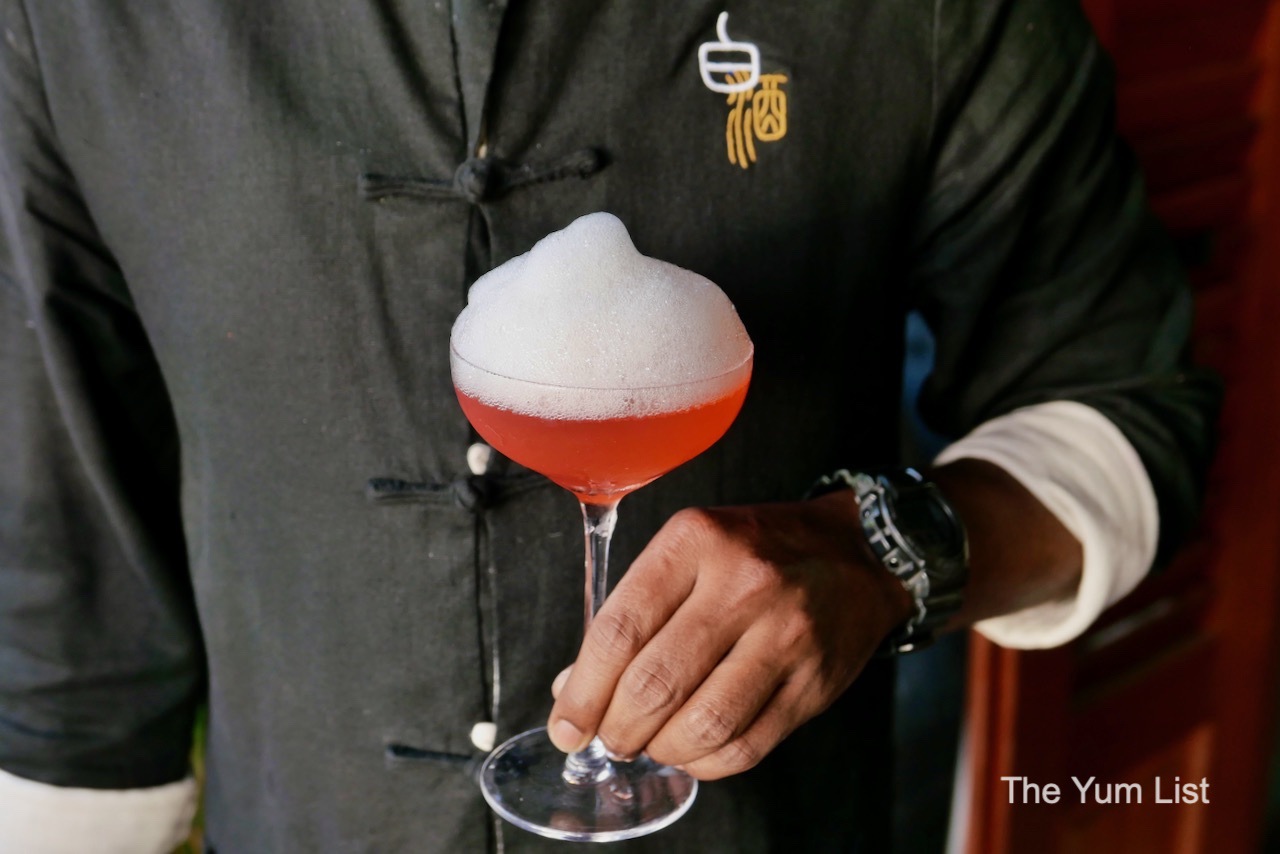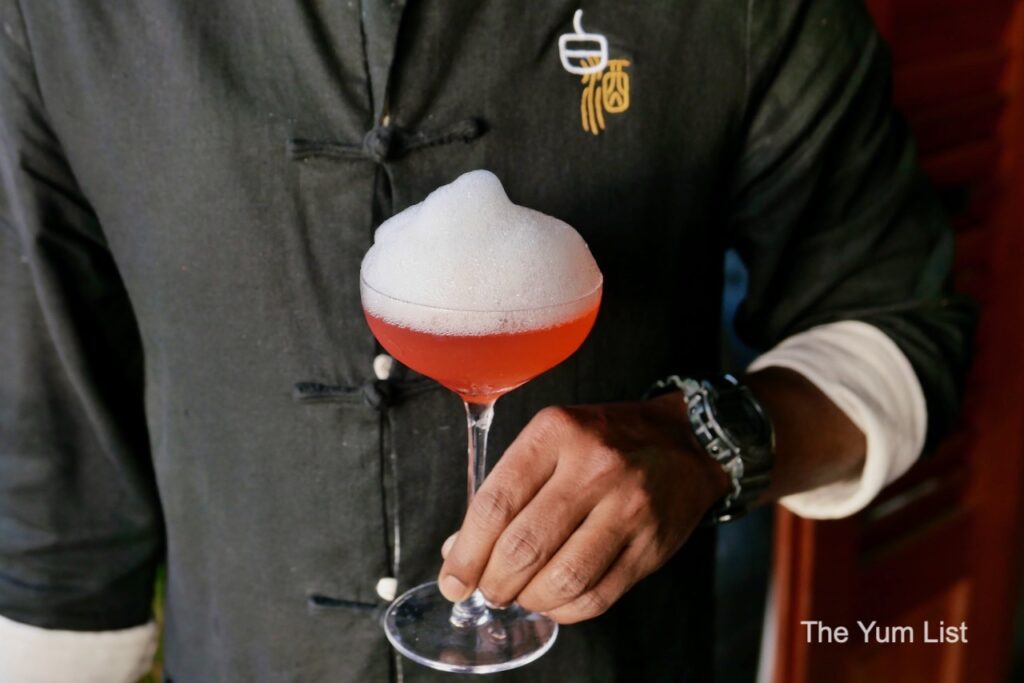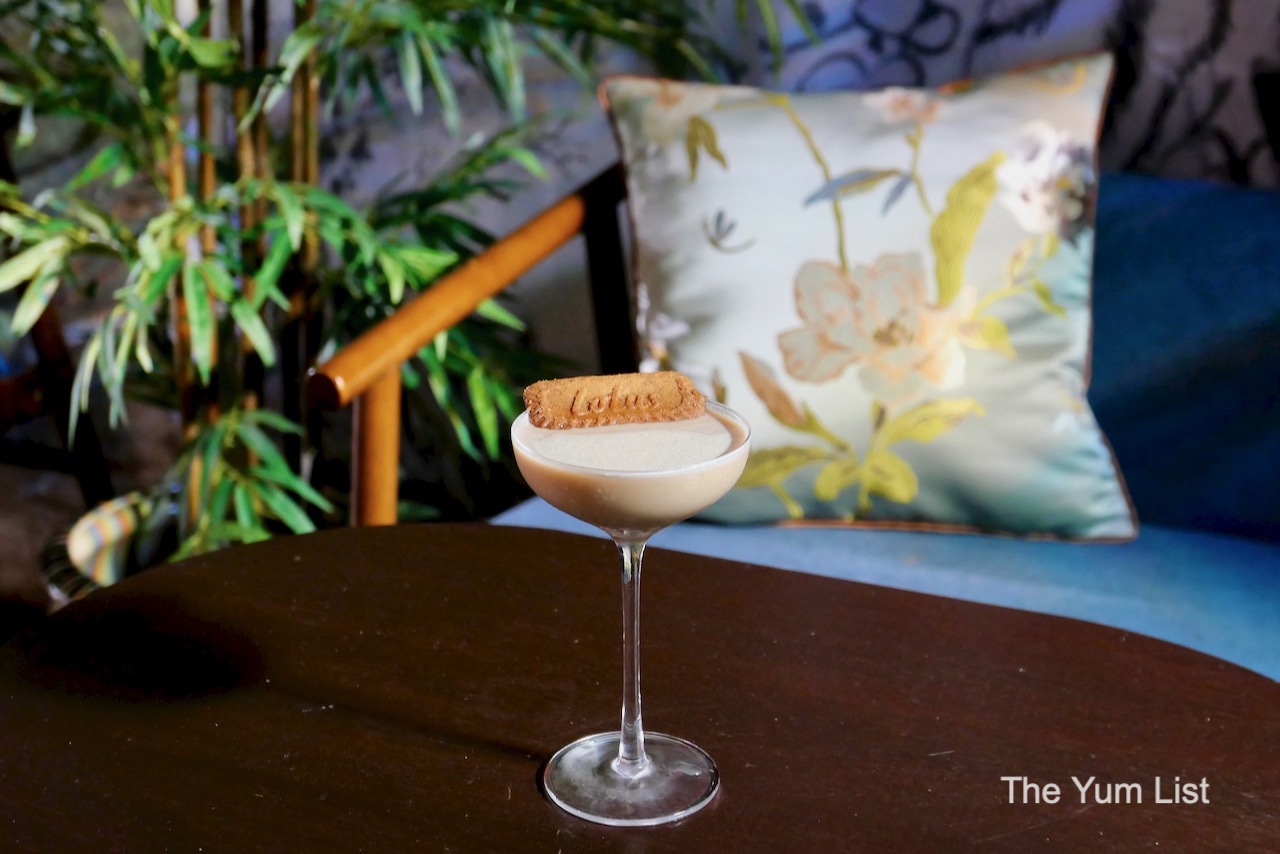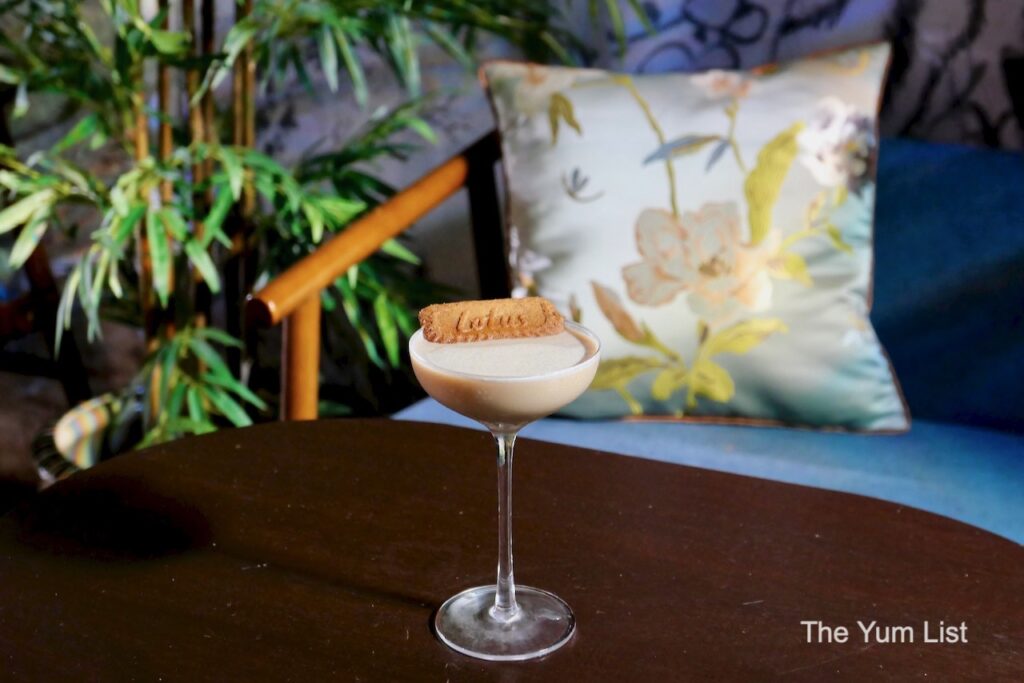 The rainbow of choices amongst the cocktails is sure to please anyone in your party. All prices listed here are subject to a 10% service charge and 6% sales service tax.
Dim Sum at Baijiu
Who knew how much of a game-changer having dim sum options at a cocktail bar would be?! To be in such inspired surroundings and have the option of ordering more than just peanuts or fries enhanced the experience completely.
Shrimp and Chicken Dumplings (RM23 for 4pcs), Siew Mai Prawn and Chicken (RM18 for 4pcs) and Har Gow (RM20 for 4pcs) were all meaty, tasty morsels that added to the Chinese flavour adventure. The savoury offerings are contrasted by a set of two sweet Salted Egg Charcoal Buns (RM16), whose dark colours provide yet another opportunity to abandon your filters and just photograph the real deal. All of these bites are great for sharing and keeping the evening going with a tasty snack (or four).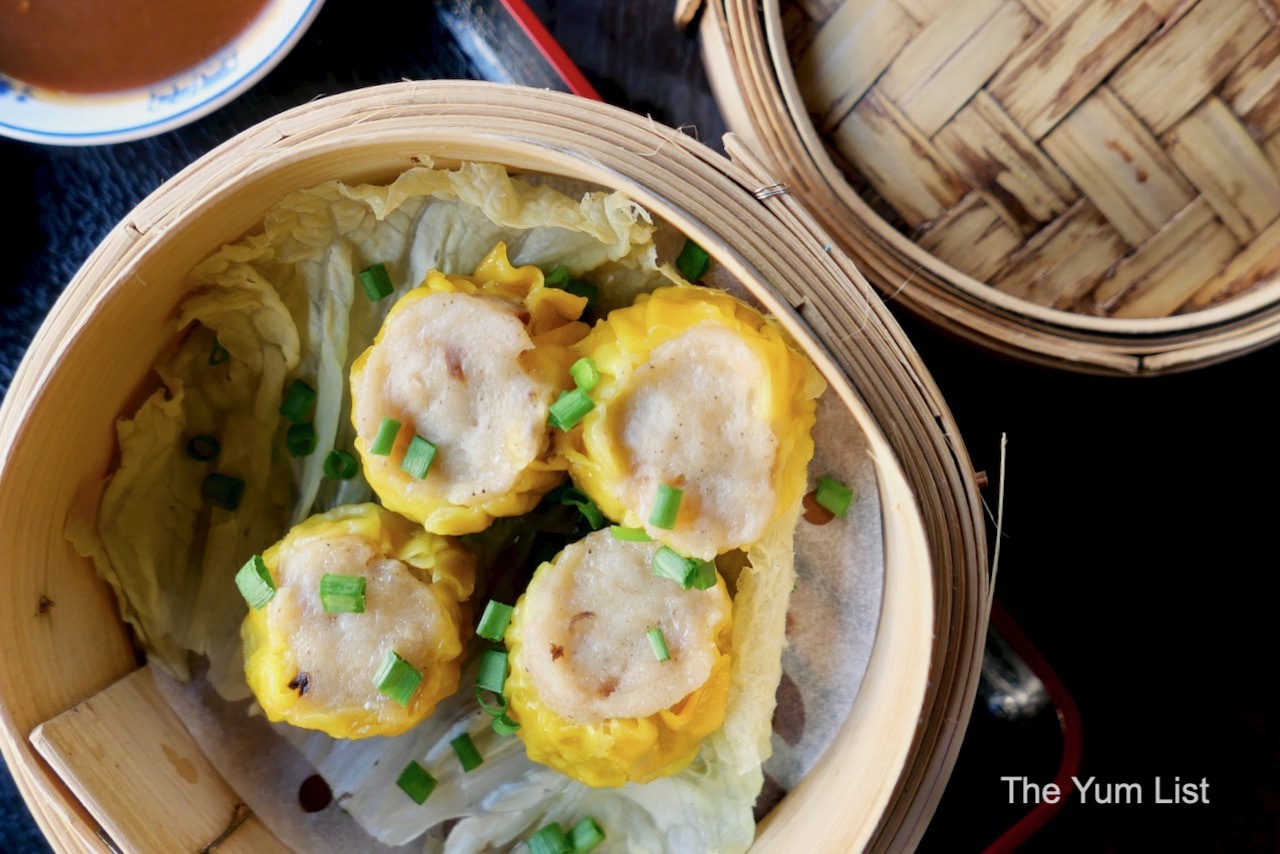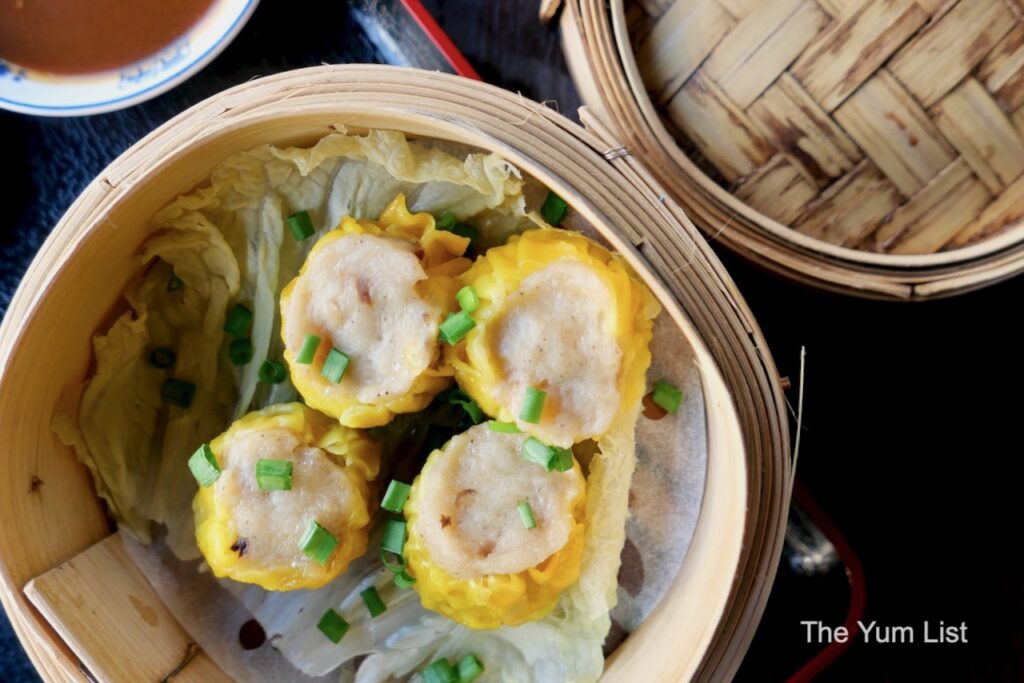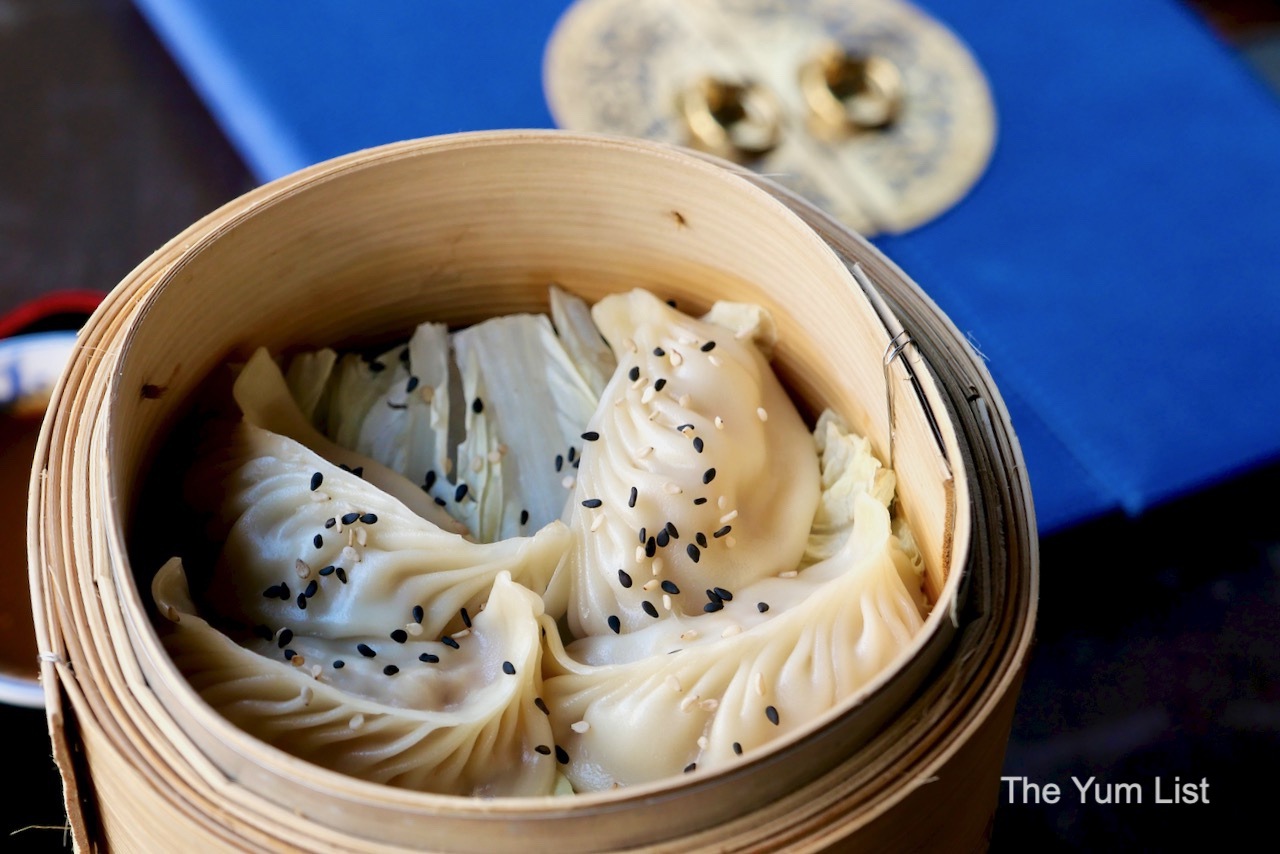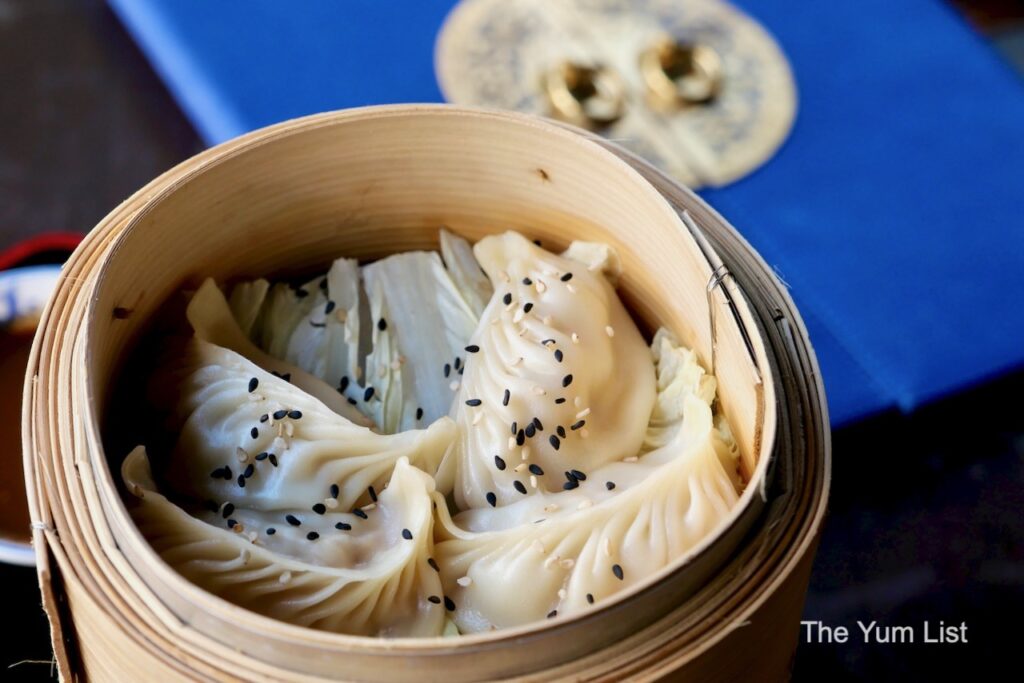 Reasons to visit Baijiu KL: your tastebuds – and followers! – will thank you. It's a feast for the senses, with a fusion of flavours and colours combining to add memorable moments to any evening out. The setting is delightful, particularly upstairs under the grand lampshade and out on the back deck watching the street art being enjoyed. Matt is still wondering if he can pretend the ingredients of the Bling Bling constitute a health regime and would never say no to another order of Siew Mai.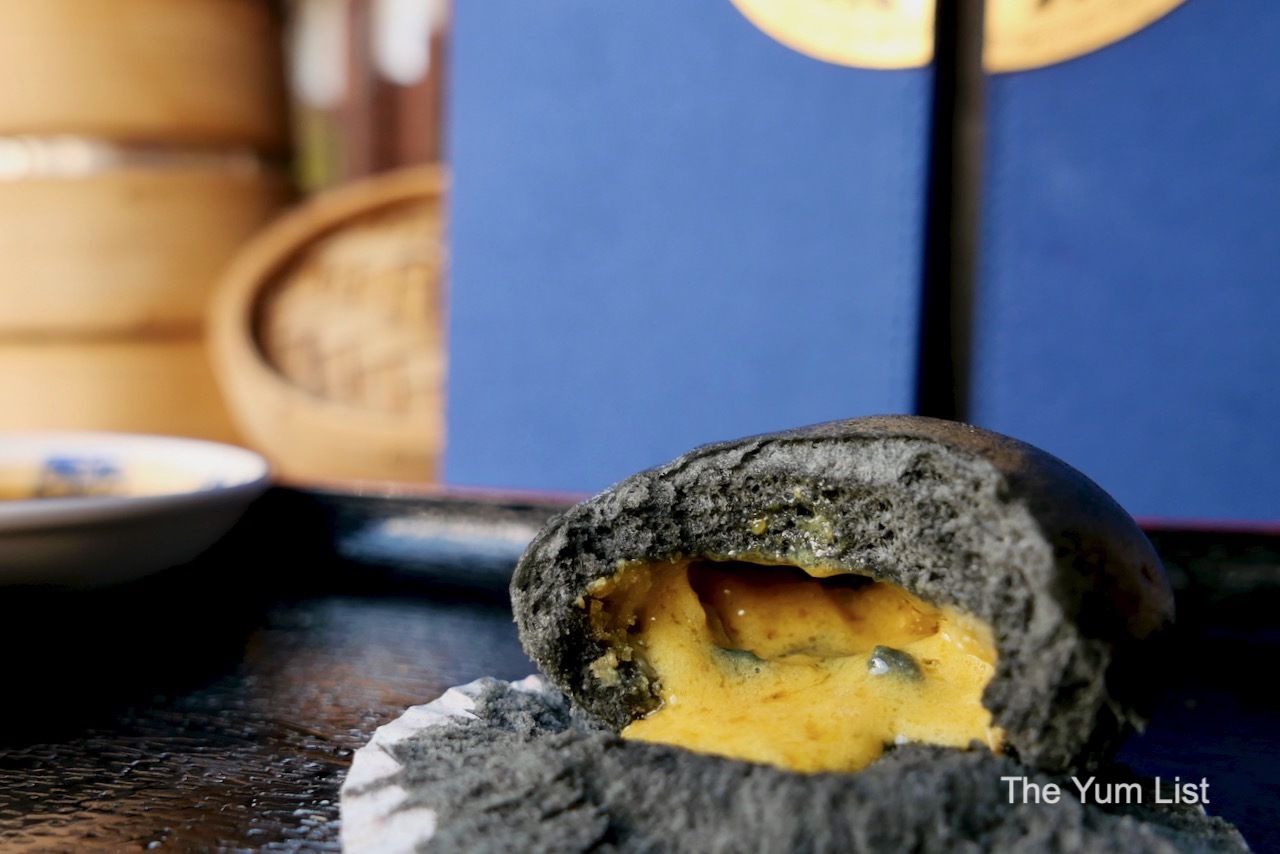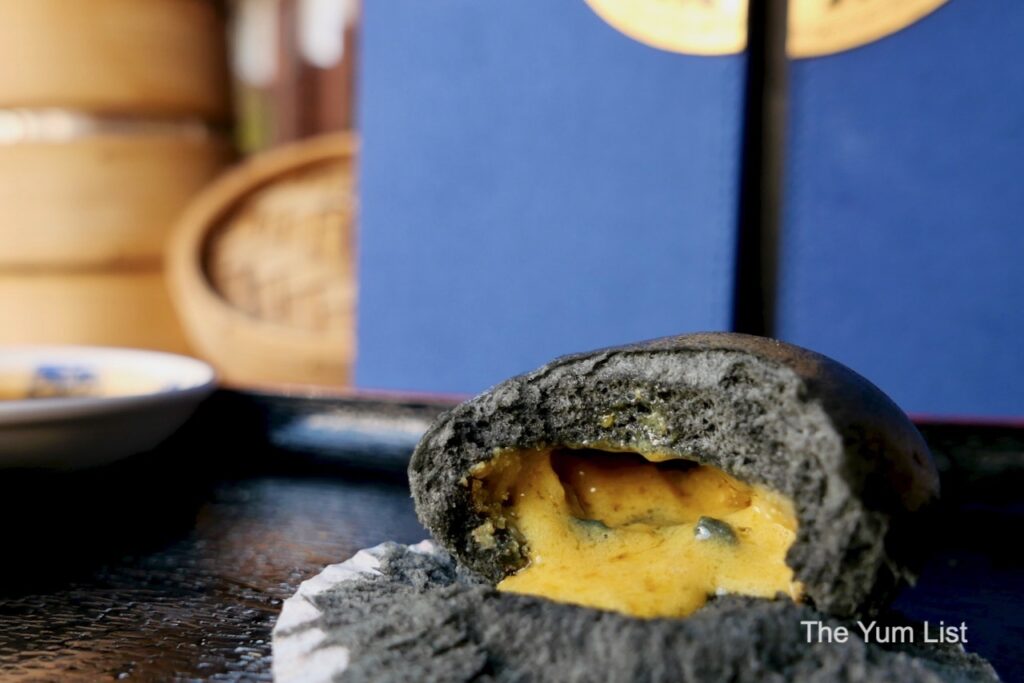 Baijiu KL
Lorong Panggung, City Centre, Chinatown
50000 Kuala Lumpur, Malaysia
+6 010-266-6093
www.instagram.com/baijiu.kl/
Baijiu KL Opening Hours
Daily, 5 PM – 12 AM
Find more KL bar recommendations here, and stay up-to-date on the latest gourmet and travel happenings around Malaysia here and here.