Spa Treatments Desaru Coast
Monica Tindall
Heavenly Spa by Westin is housed on the lower-ground floor of The Westin Desaru Coast and is an ideal location for spa treatments when staying in-house or in the area. Giant mirror windows (you can see out, but no one can see in) overlook landscaped gardens. It's dark inside, and the reduced light, combined with the soft aromatherapy scents and well-chosen décor, invoke immediate calm.
Spa Treatments Desaru Coast
Heavenly Spa by Westin is a well-established brand known for its quality, consistency, excellent facilities and wonderfully relaxing spa treatments. This location on the Desaru Coast houses both couple and single treatment rooms, as well as dedicated areas for reception, relaxation and changing. In fact, guests are advised to allow 30 – 60 minutes on top of their appointment to enjoy the whirlpool, steam room, experience shower, or simply have some extended quiet time in the relaxation lounge.
Spa Welcome
I'm welcomed with a cool glass of orange, apple, ginger, turmeric and coconut water, with the last three ingredients grown locally on the Desaru Coast. It's refreshing and, together with the cold, wet towel, takes the edge off the outdoor heat. Once settled, I'm asked to fill in a simple questionnaire highlighting spa treatment goals, preferred pressure and areas of focus and avoidance. The spa manager reviews details of the massage and facial I've booked before introducing my therapist, Mariana.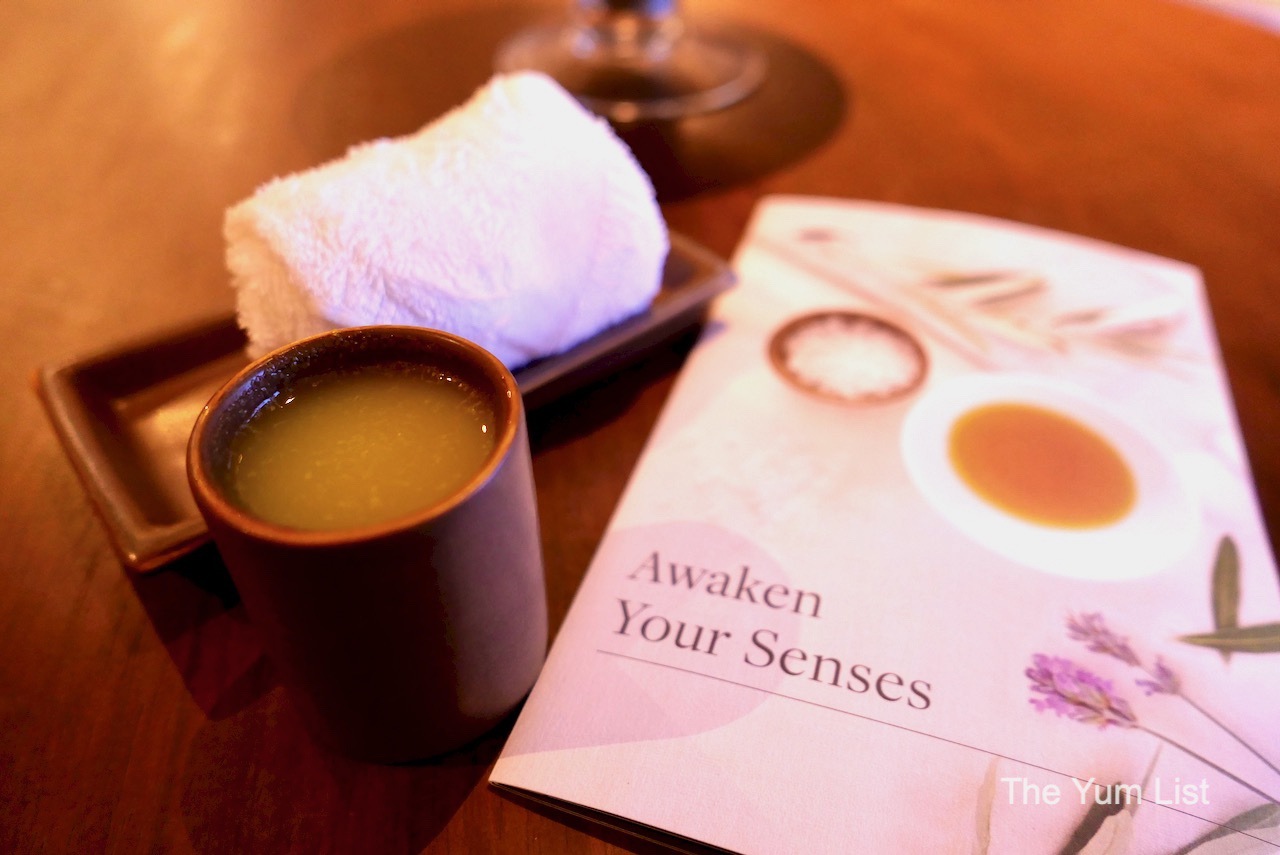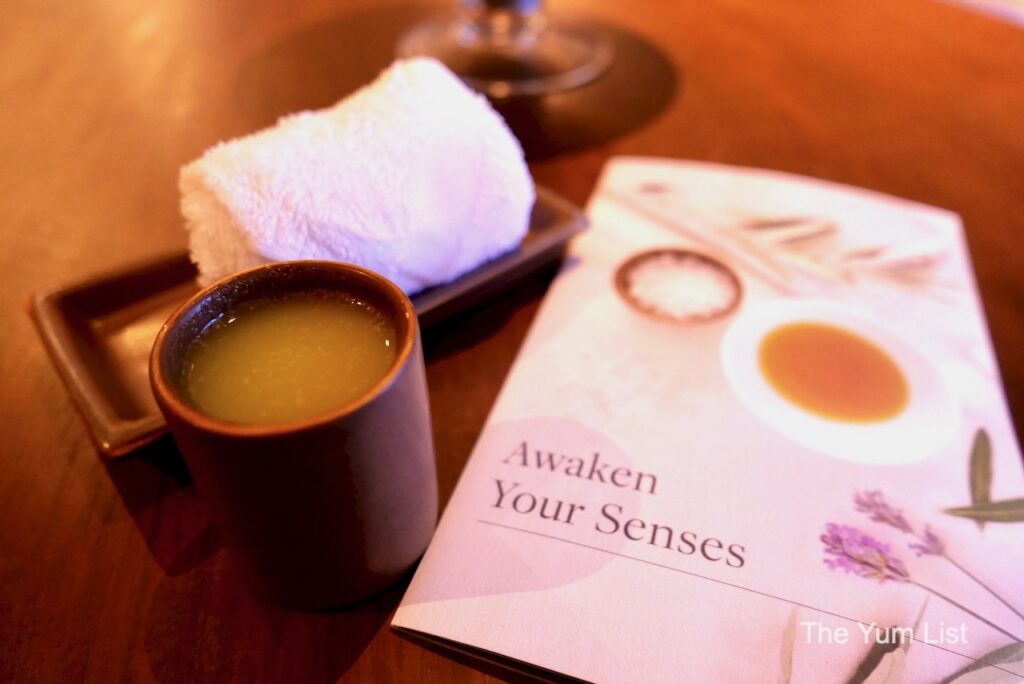 Spa Treatments Desaru Coast – Facilities
I'm invited to leave my belongings in the locker room and change into spa attire – mesh underwear, slippers and a robe. A shower is recommended for maximum hygiene but also advised to remove any substances such as creams, oils or salts that might clog pores when mixed with massage oils or other spa products.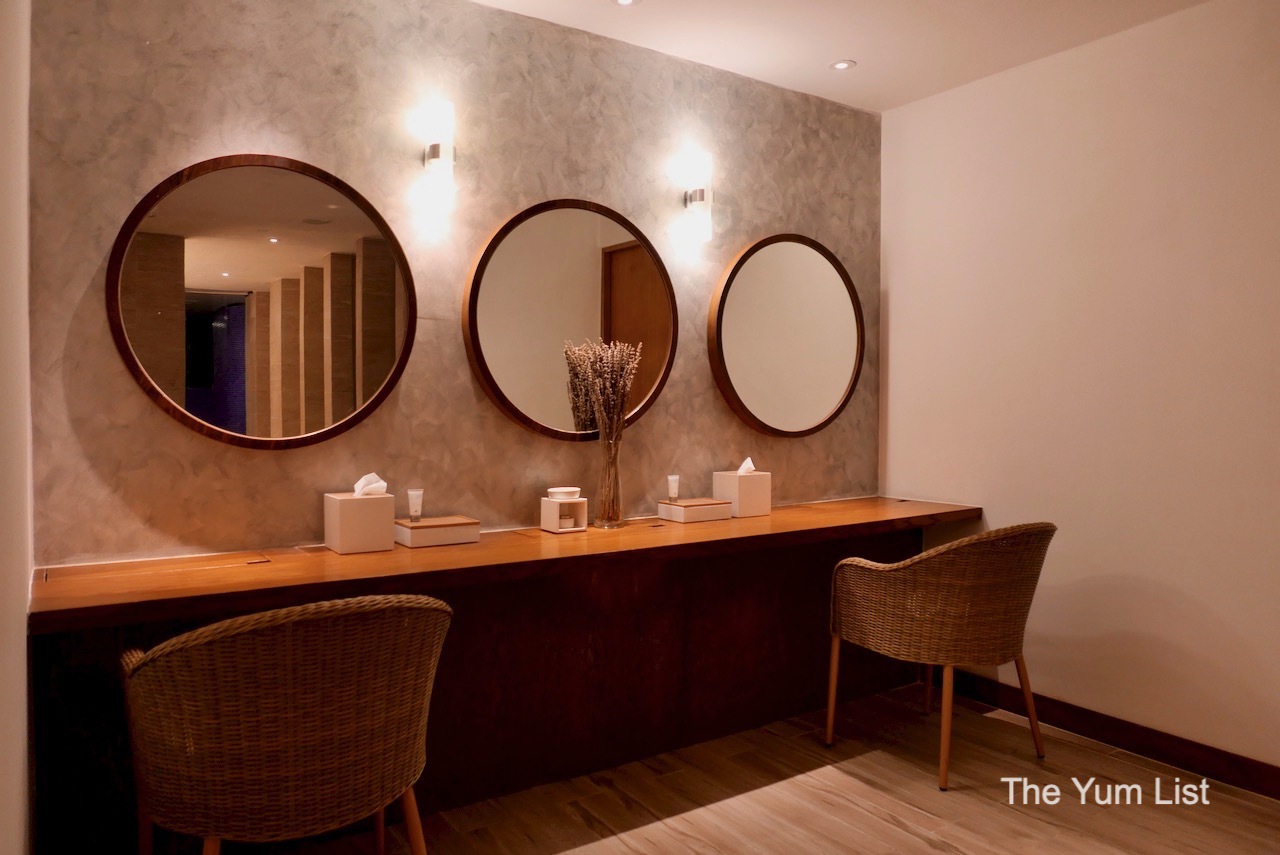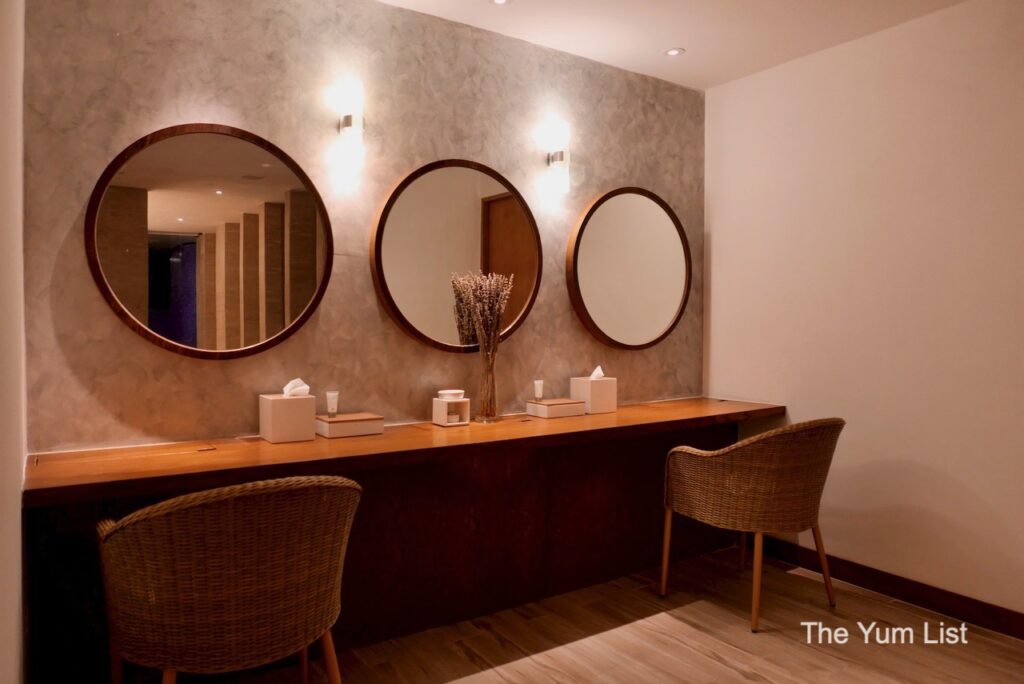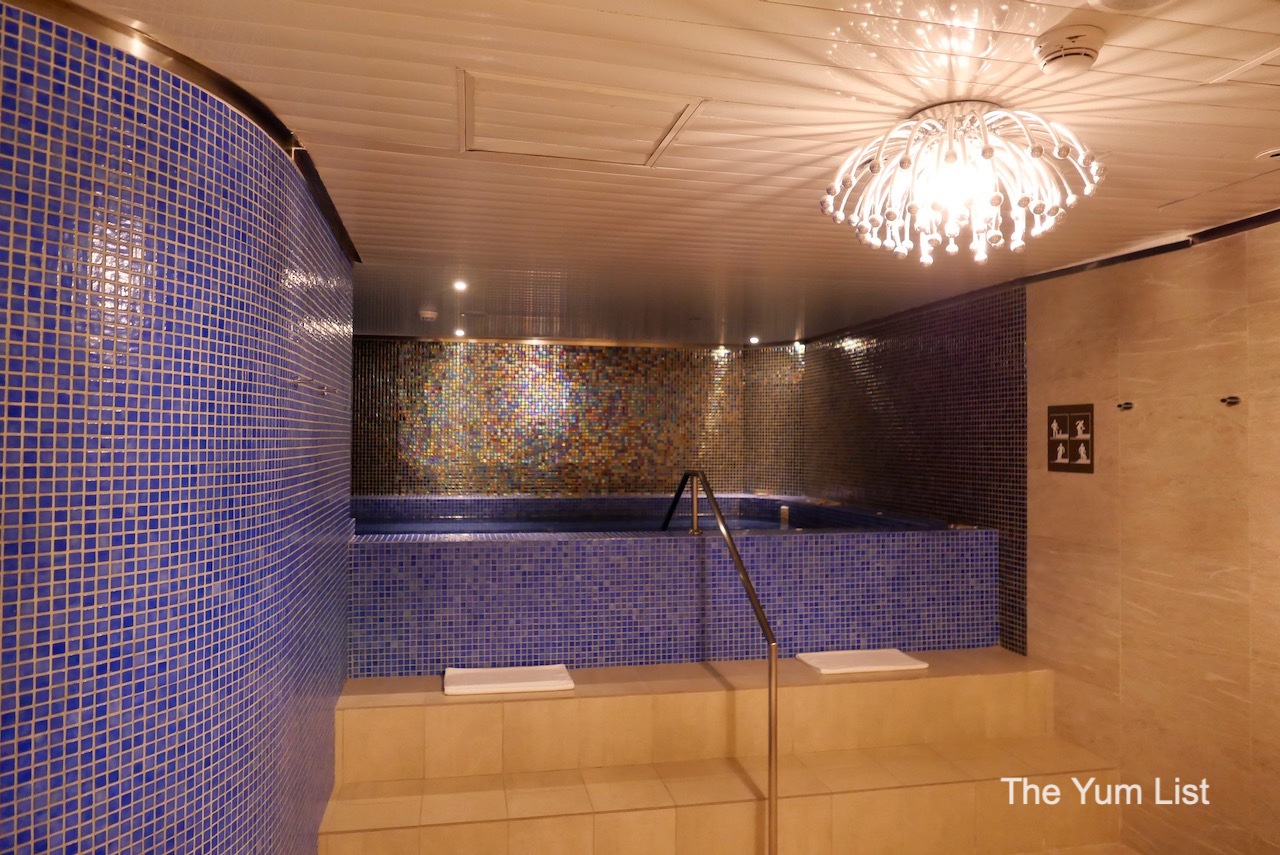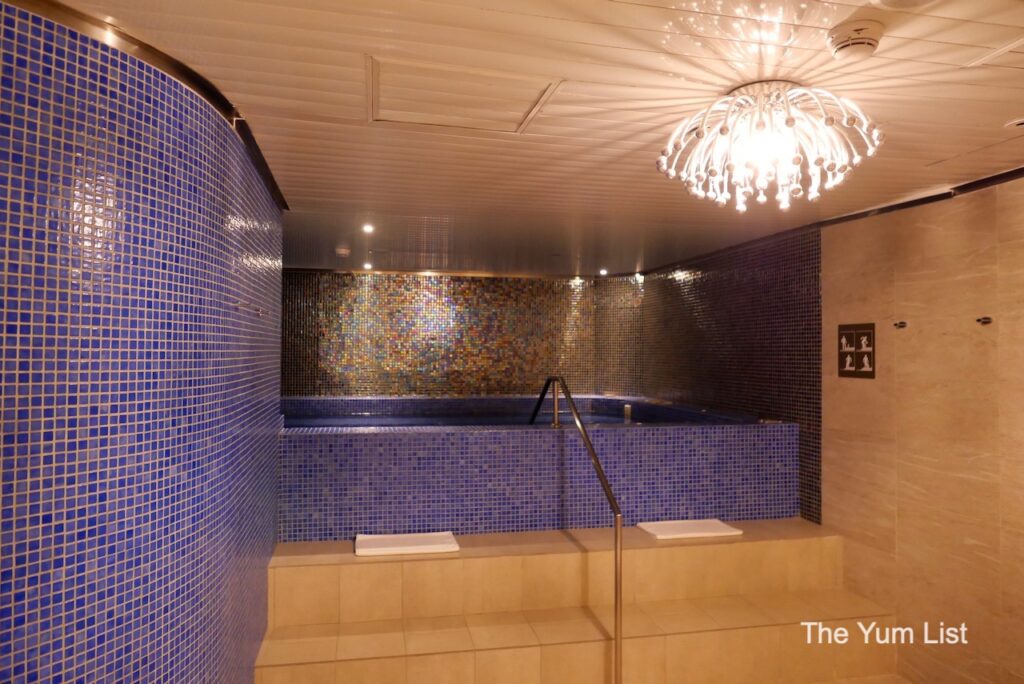 Rituals & Routines
Mariana then escorts me to the treatment room and a lounge where my session launches with a foot bath. My feet are soaked in warm water, gently washed and then lightly exfoliated with sea salt. My spa therapist uses the opportunity to reconfirm preferences, check in on music volume and room temperature before leading me over to the treatment bed.
Automated, heated, and supportive yet soft, this is a premium bed. Mariana places a rolled towel under my ankles to release pressure on the lower back while lying prone and under my knees when supine. Spa treatments begin with guests choosing a word – gratitude, love or hope to focus on. This intention is then placed on a stone in the flower bowl so you can see it if you keep your eyes open during the session. And, a smaller stone with the same word is given as a gift to take home at the end.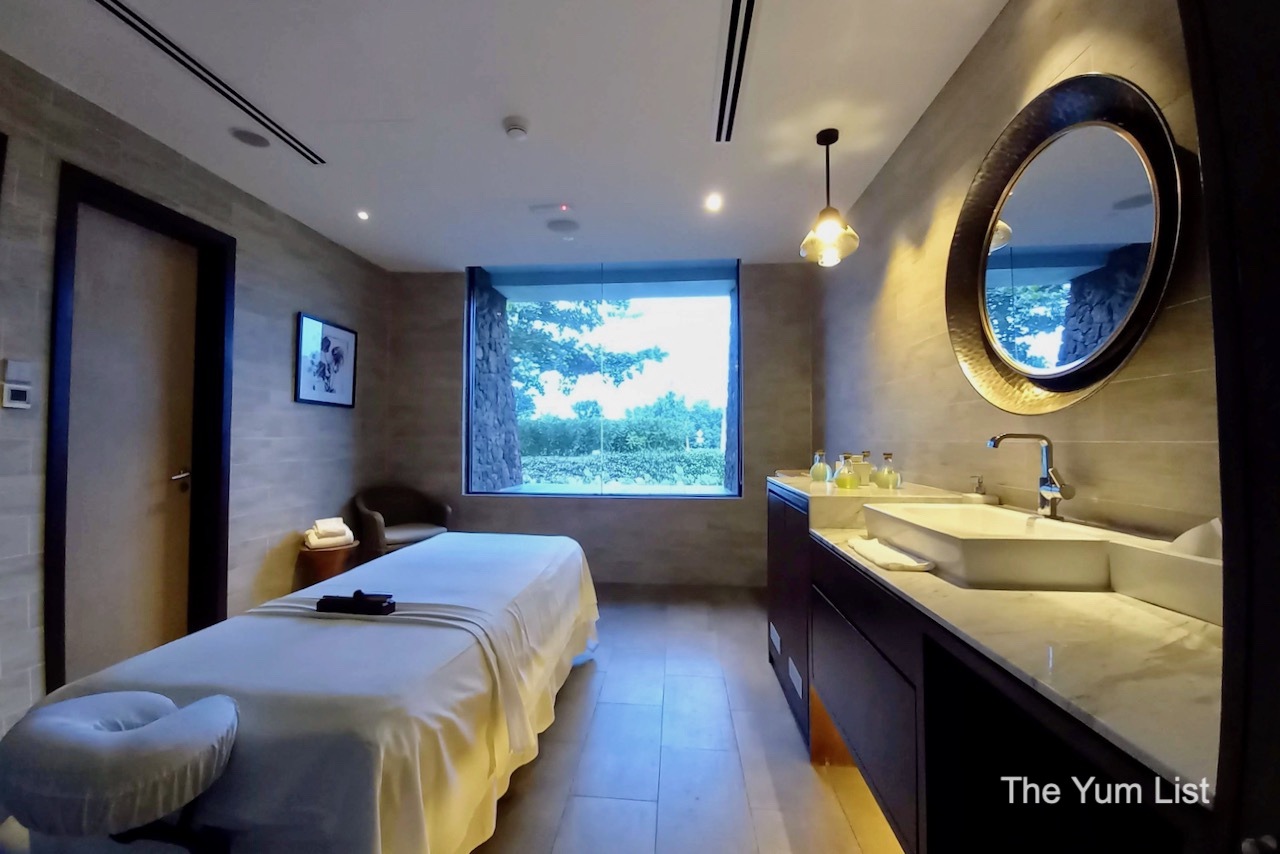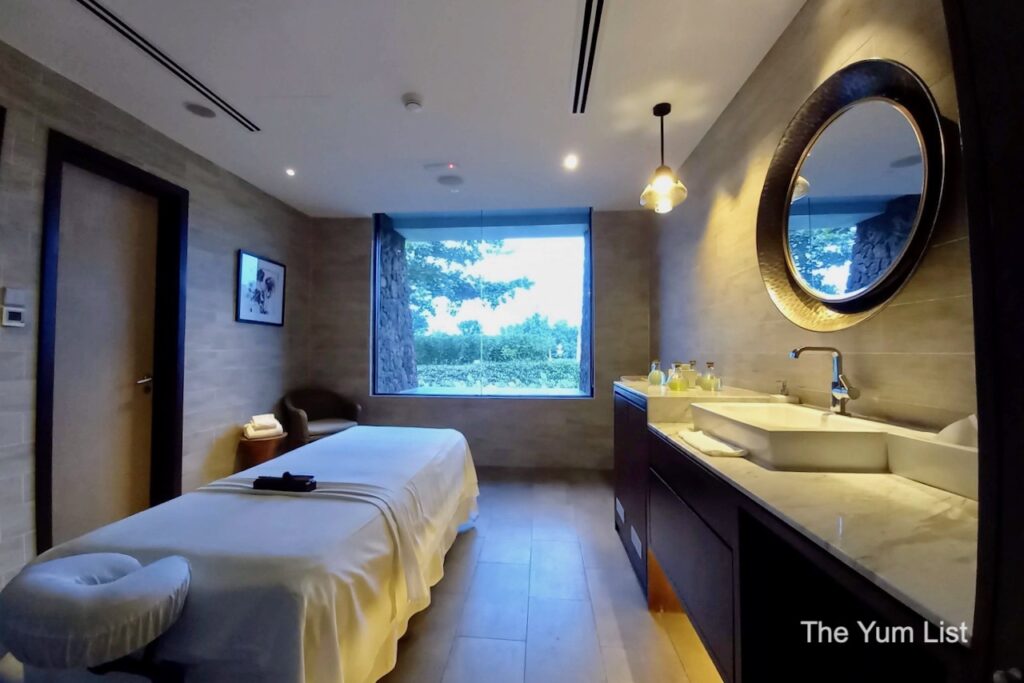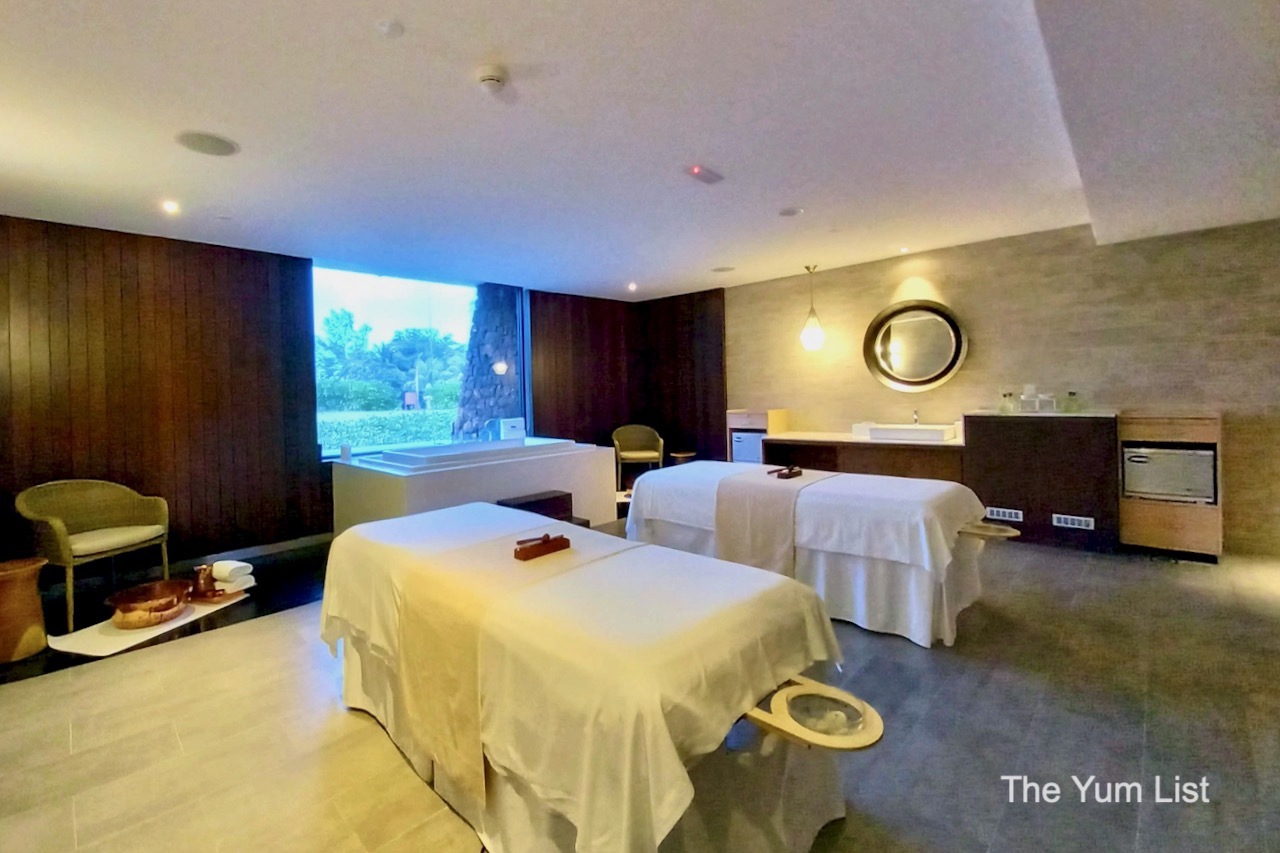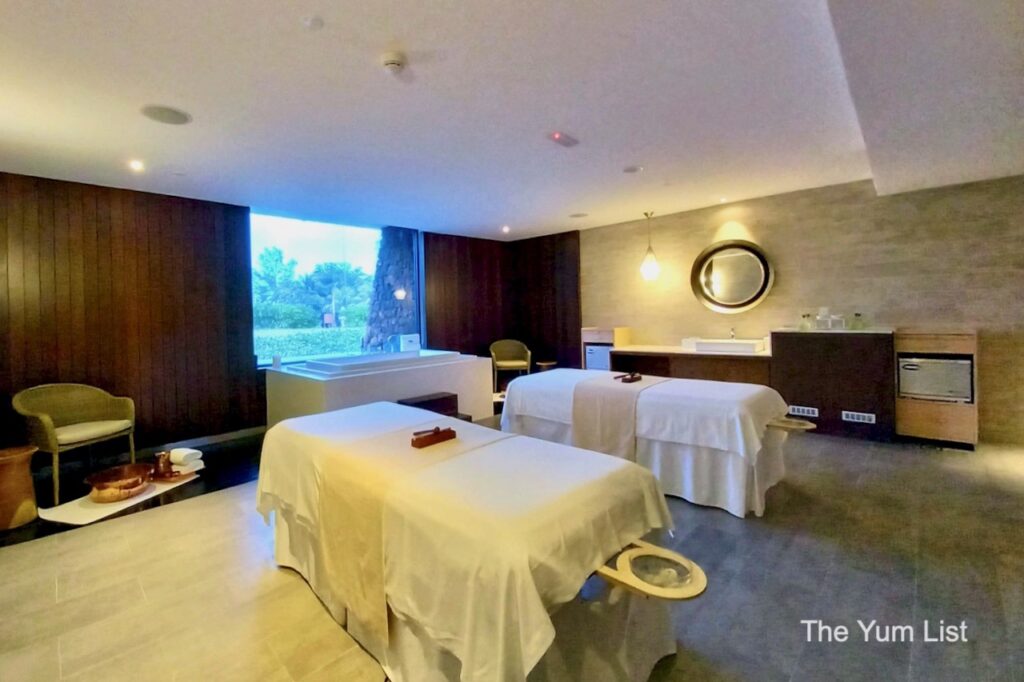 Heavenly Spa Signature Massage
The Heavenly Spa Signature Massage (RM 400, 90 minutes) kicks off with a breathing routine. The aromatherapy oil I chose earlier is placed under my nose while I'm encouraged to breathe deeply and slowly three times. Swedish in style, the massage features long, deep strokes. As requested, extra attention is given to my neck and shoulders, and the back portion of the massage is completed with a heated compress left on the trapezius muscles. This is wonderfully relaxing, and I make a mental note to use heat packs more often at home, especially after long working days.
Luminous "C" & Sea Facial
The following day, I book a Luminous "C" & Sea Facial (RM 400, 70 minutes). A spa treatment a day when vacationing on the Desaru Coast sounds just right. All of the steps you'd expect from a premium facial are followed, such as multiple cleansings, steaming, extraction, exfoliation, masks, serums and moisturizing. Again, the skill of the therapist is clear in her confidence and well-defined routine. This session stands out, though, as one of the best for my skin because the products seem to be precisely what I need at this time. High potency vitamin C with stimulating freeze-dried seaweed renders my skin firmer, brighter, rejuvenated and velvety soft. It's said to be excellent for dull, dehydrated and sun-damaged skin. I think I see a visible reduction in pore size, and some oily patches around my covid mask lines have cleared. The surface feels refined and calm – no red patches like before.
Relaxation Lounge – Spa Treatments Desaru Coast
Upon completion of spa treatments, guests are invited to kick back in the relaxation lounge with warm ginger tea and a delicious piece of dark chocolate. I make good use of the time, taking in the garden view while slowly melting the chocolate on my tongue, and feeling grateful for a terrific time spent at Heavenly Spa by Westin, Desaru Coast.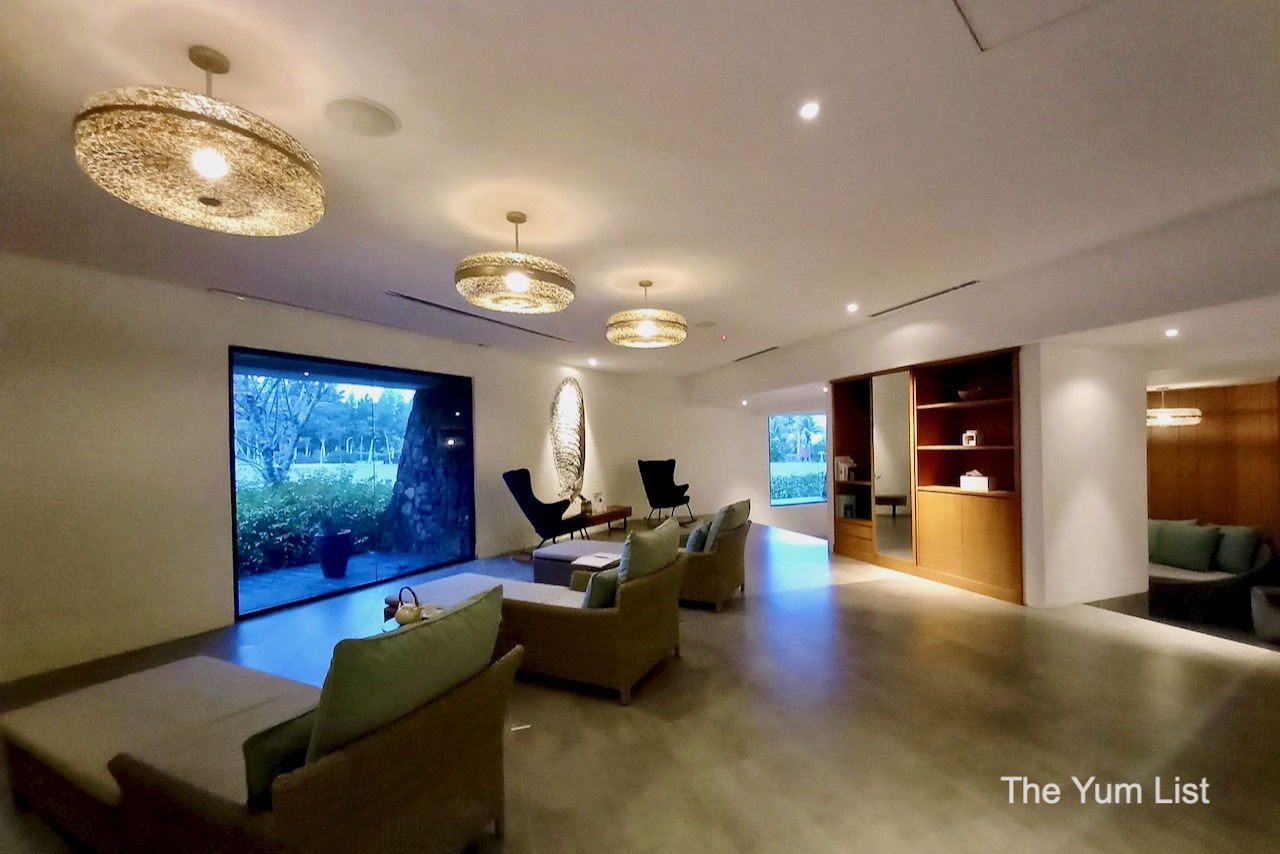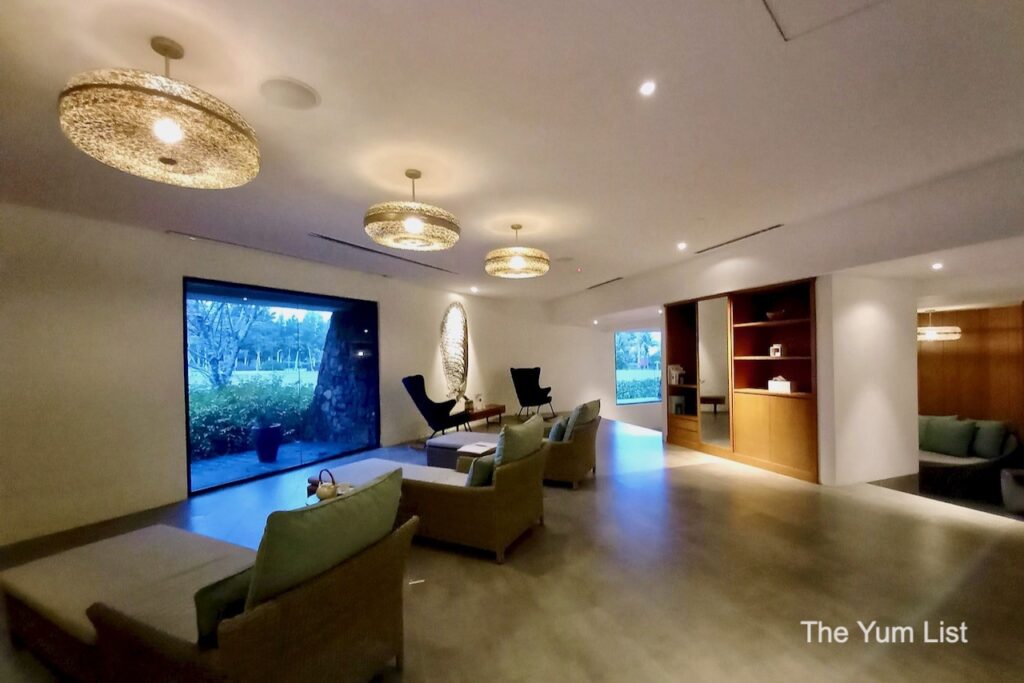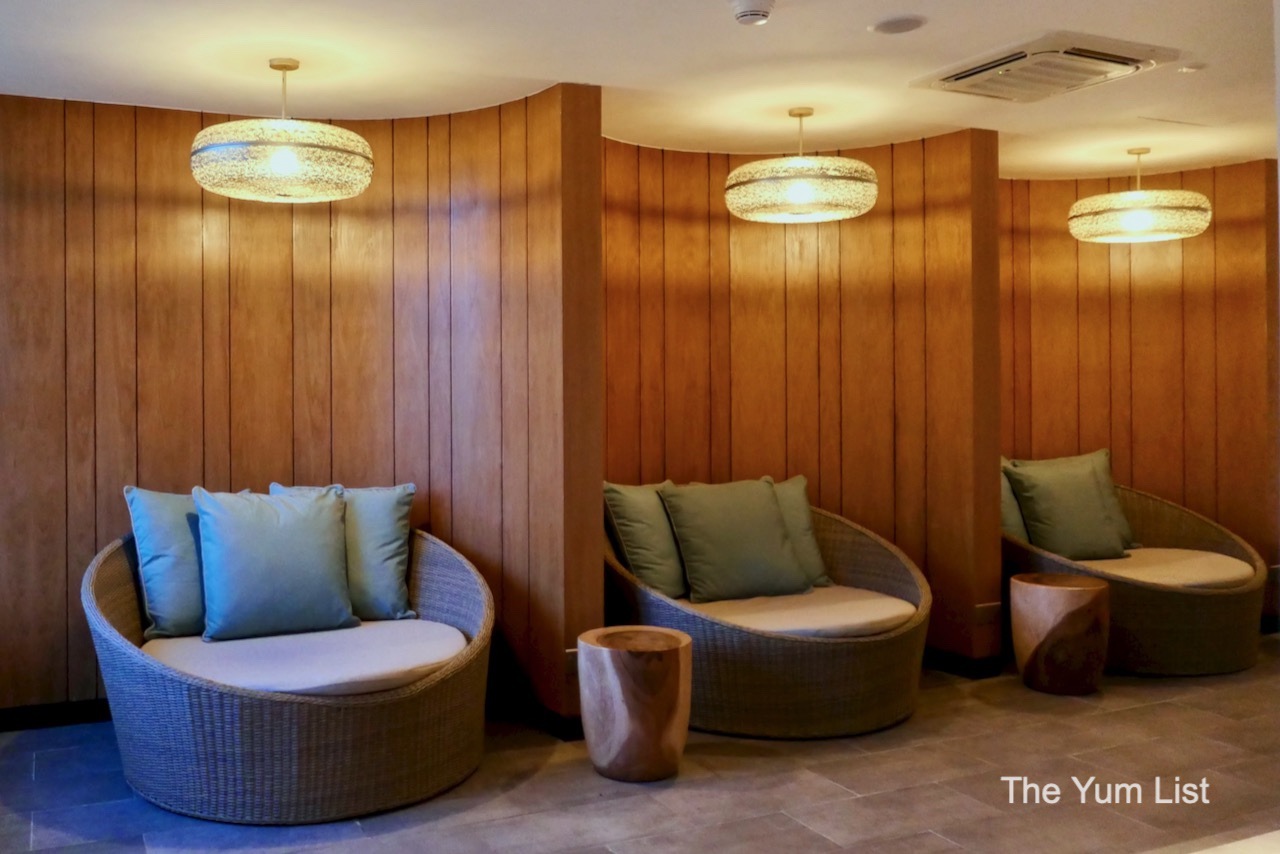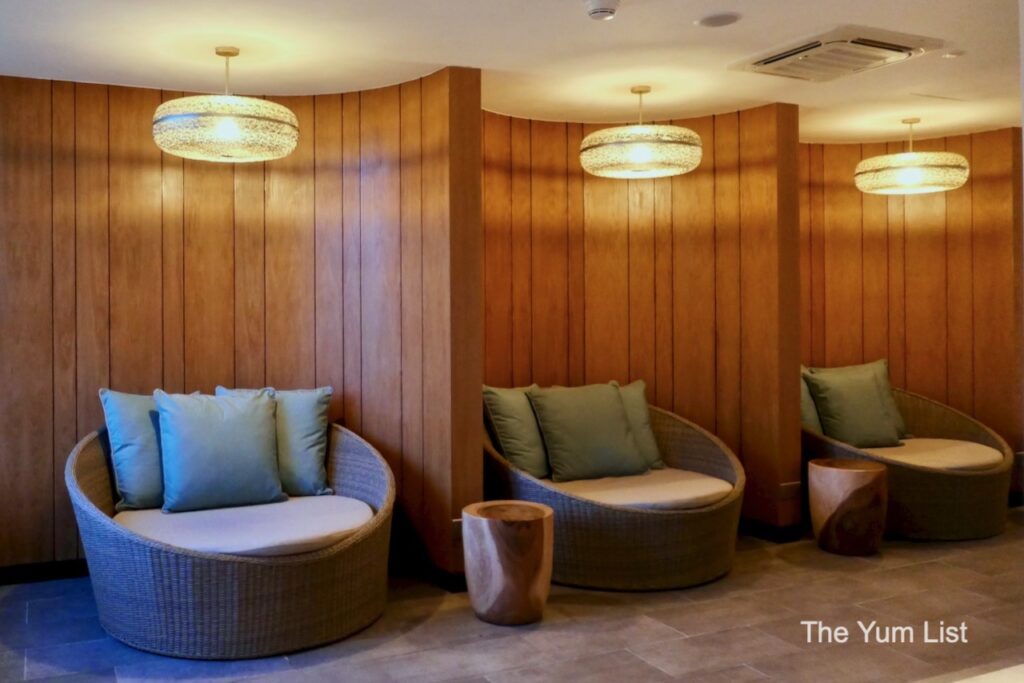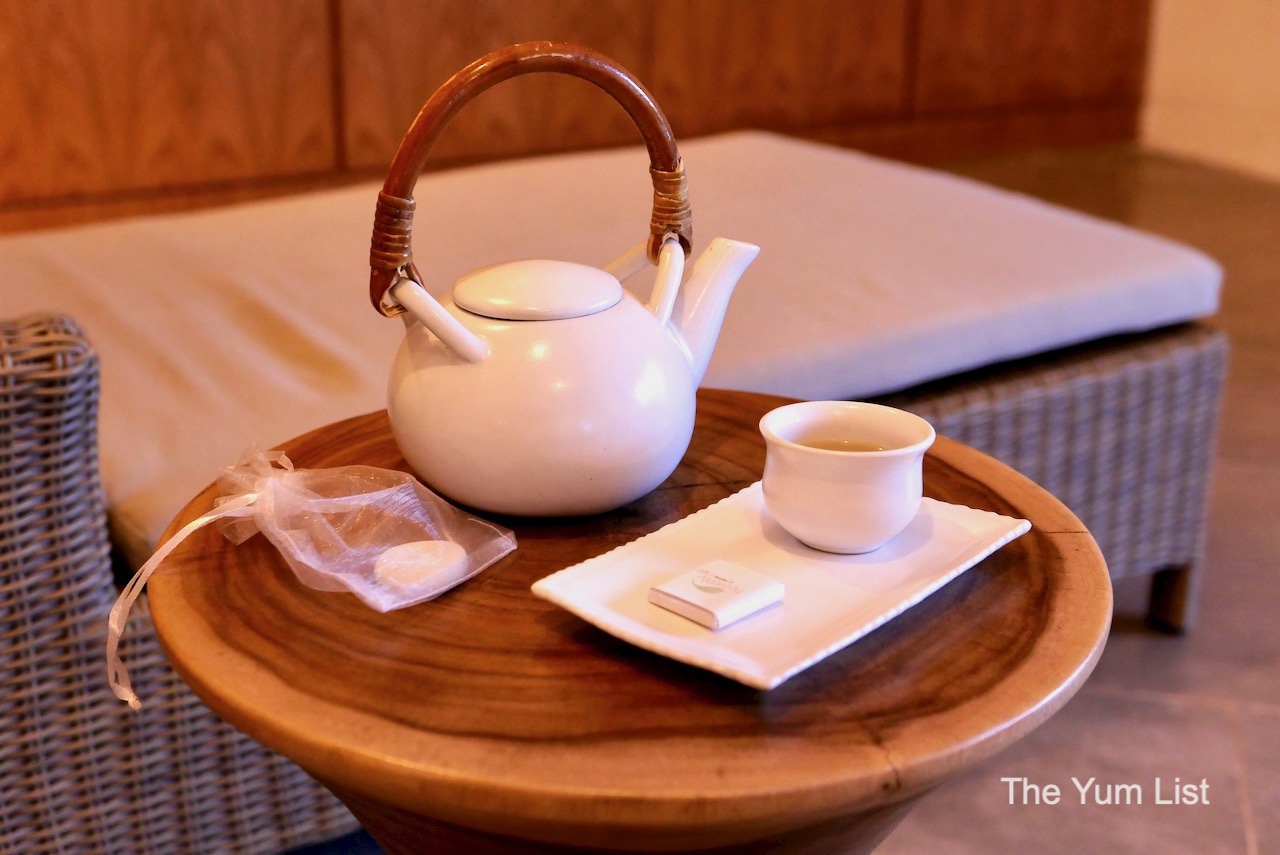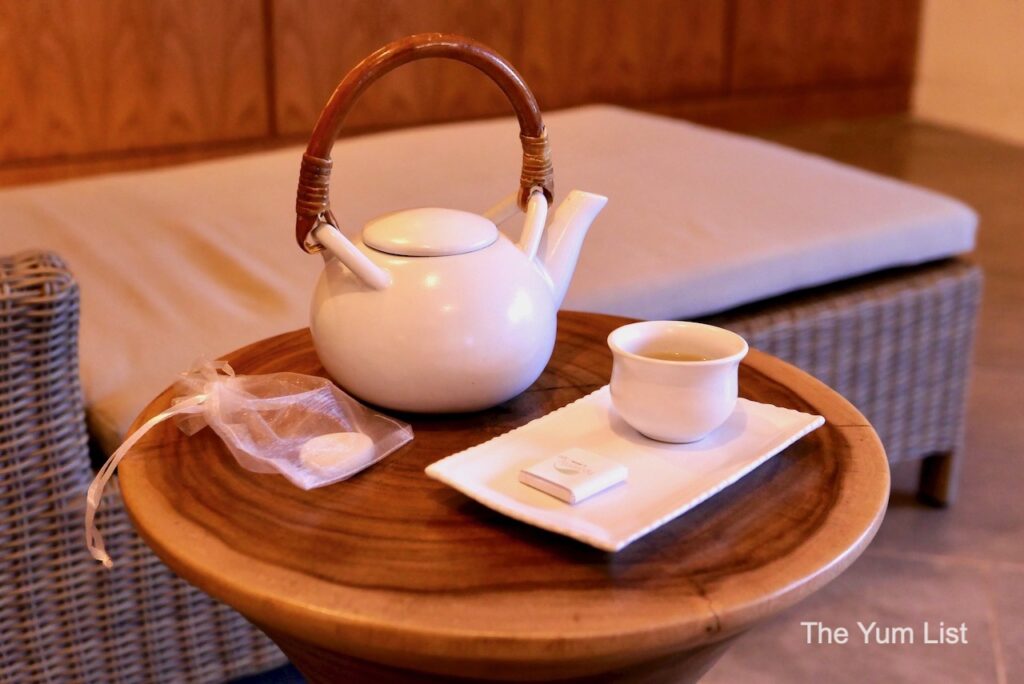 The Heavenly Spa by Westin – April Offer
If you're looking for spa treatments on Desaru Coast this April, you might consider The Heavenly Spa by Westin's Clear Your Mind package. The promotion includes a 15-minute foot ritual, 120-minute Clear Your Mind Ritual (Massage, Body Gel & Mini Facial) and 30-minute body scrub. It's priced at RM 650+ per person or RM 1250 per couple.
Reasons to have a spa treatment on the Desaru Coast at Heavenly Spa by Westin: quality, spacious facilities; skilled therapists; all the rituals and routines of a luxury spa such as pre and post drink, foot scrub, and signals to start and conclude the session.
Spa Treatments – Desaru Coast
Heavenly Spa by Westin
The Westin Desaru Coast Resort
Jalan Pantai 3, Desaru Coast
81930 Bandar Penawar
Johor Bahru, Malaysia
+60 7-8383333
Spa Treatment Hours
10am – 7pm, Sunday -Thursday
10am – 9pm, Friday & Saturday
*Appointments required. See the complete menu here.
Find more on the spa and beauty scene in Malaysia here, and the latest happenings around Malaysia here and here.