Luxury Beach Villas, The Danna Langkawi
Monica Tindall
A 20-minute drive from the airport on a jungle-edged road opens up to pretty Telaga Harbour and the pristinely white building of The Danna Langkawi. We've stayed here several times before, but this weekend our digs are one of the property's luxury beach villas.
With the bar constantly being raised and more luxury properties competing in a discerning market, it's hard to stand out from the crowd. However, the team behind The Danna Langkawi's luxury beach villas have truly curated a top-notch experience, sure to make a memorable stay for even the most sophisticated traveller.
*Book directly via The Danna Langkawi's website using THEYUMLIST promo code, and you'll not only get a 15% discount and a bunch of other benefits but also a special "yummy" treat!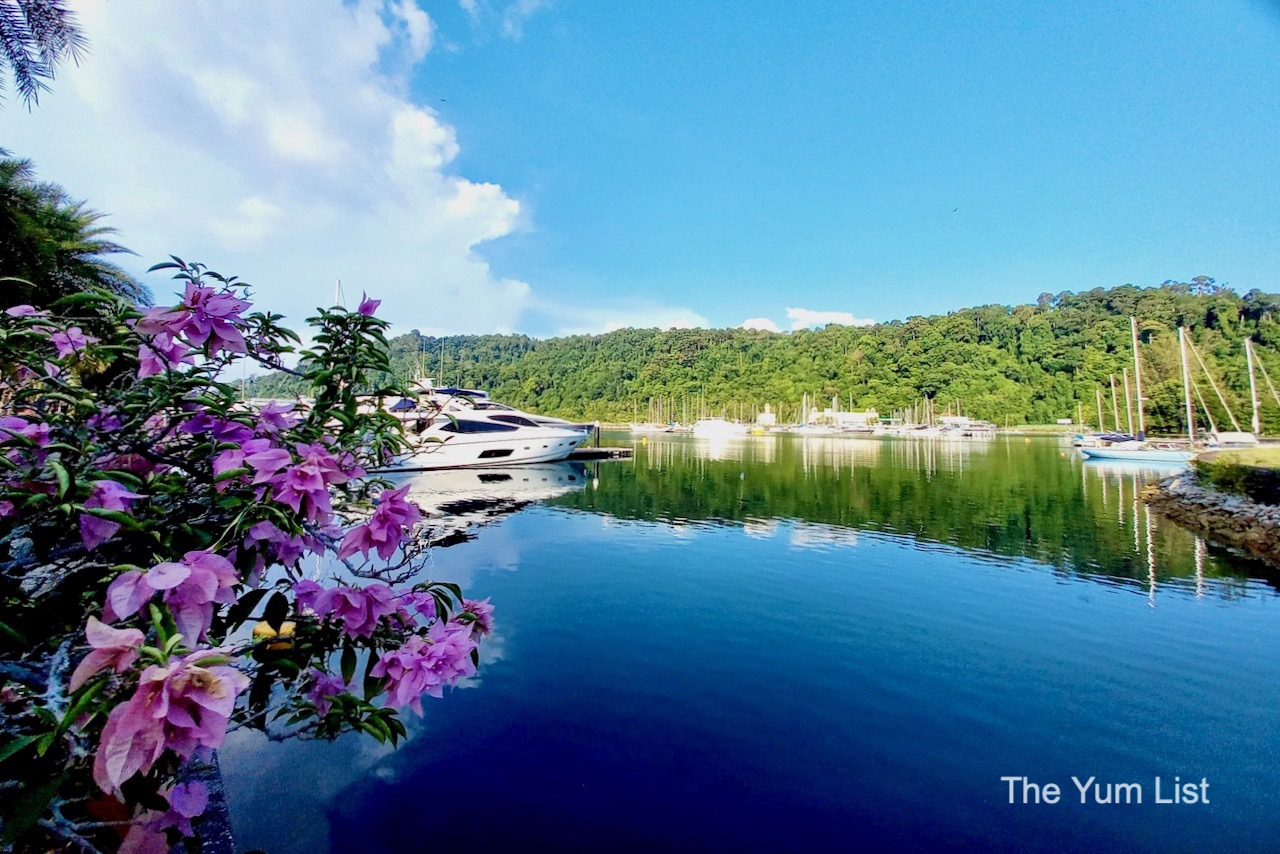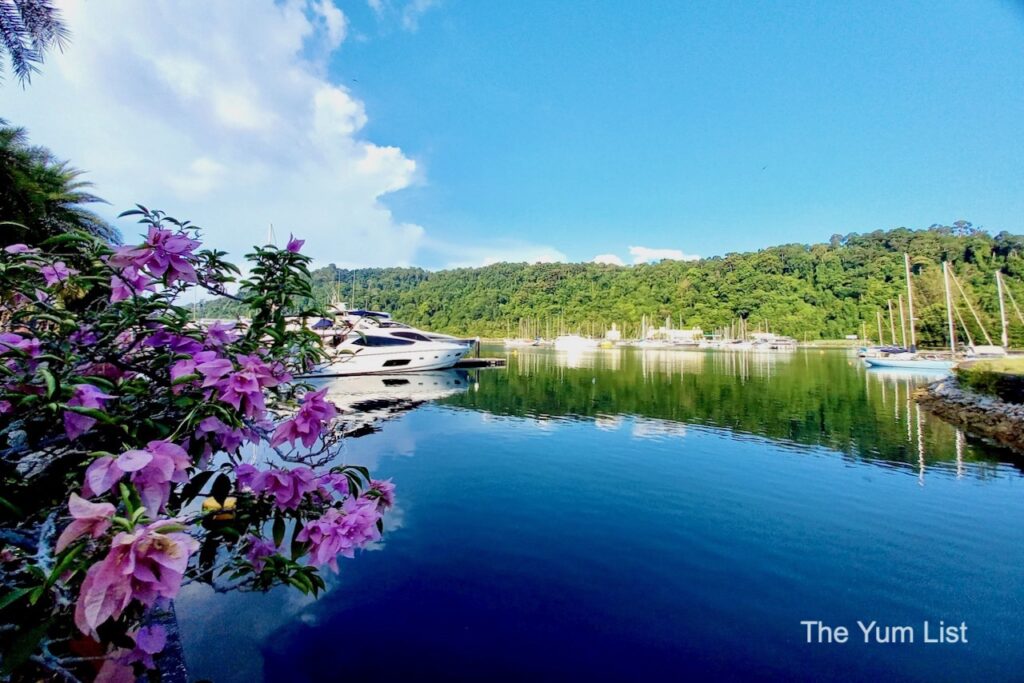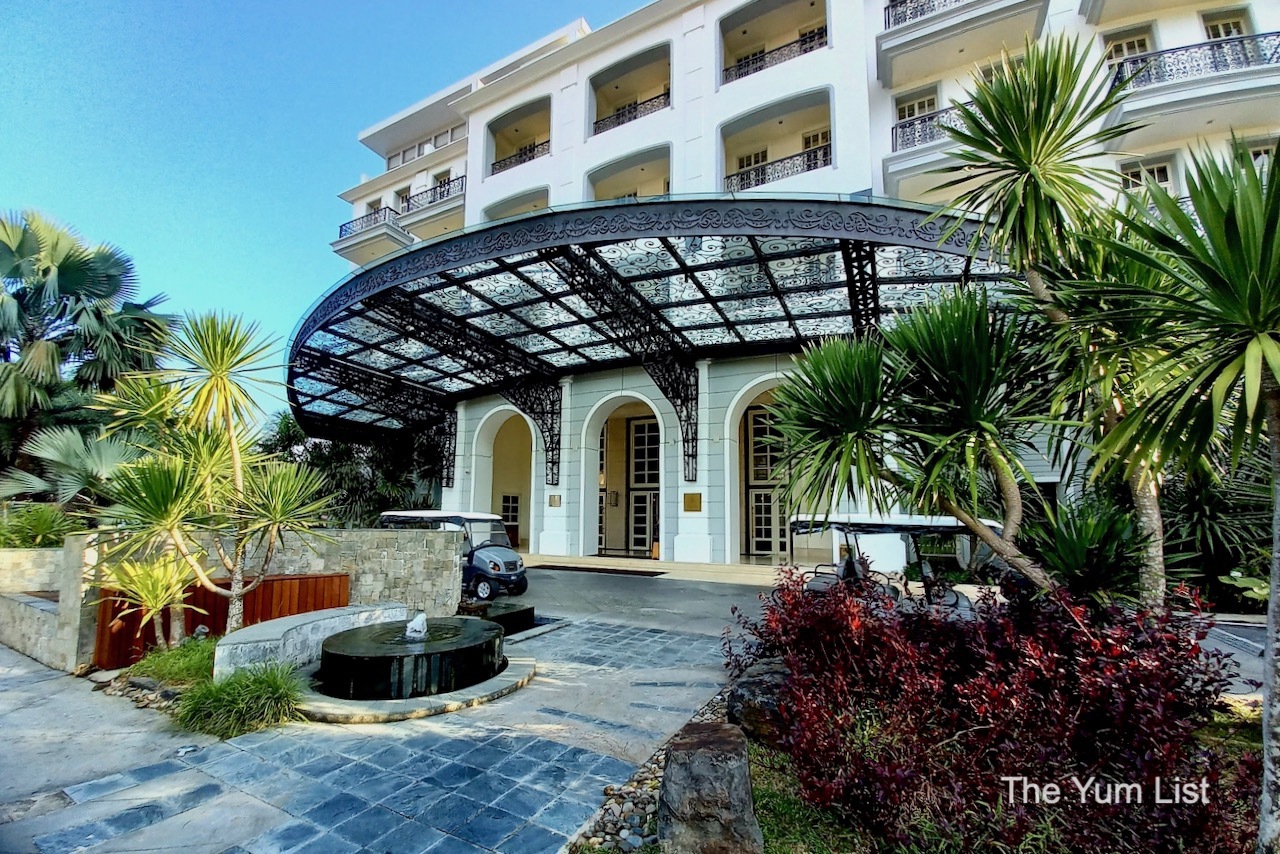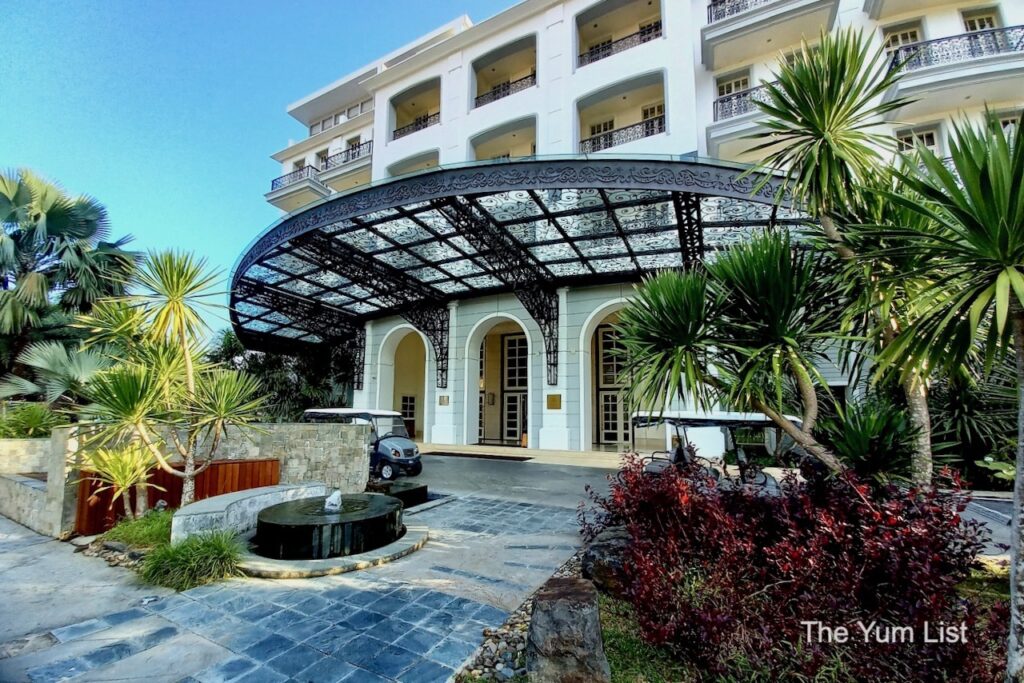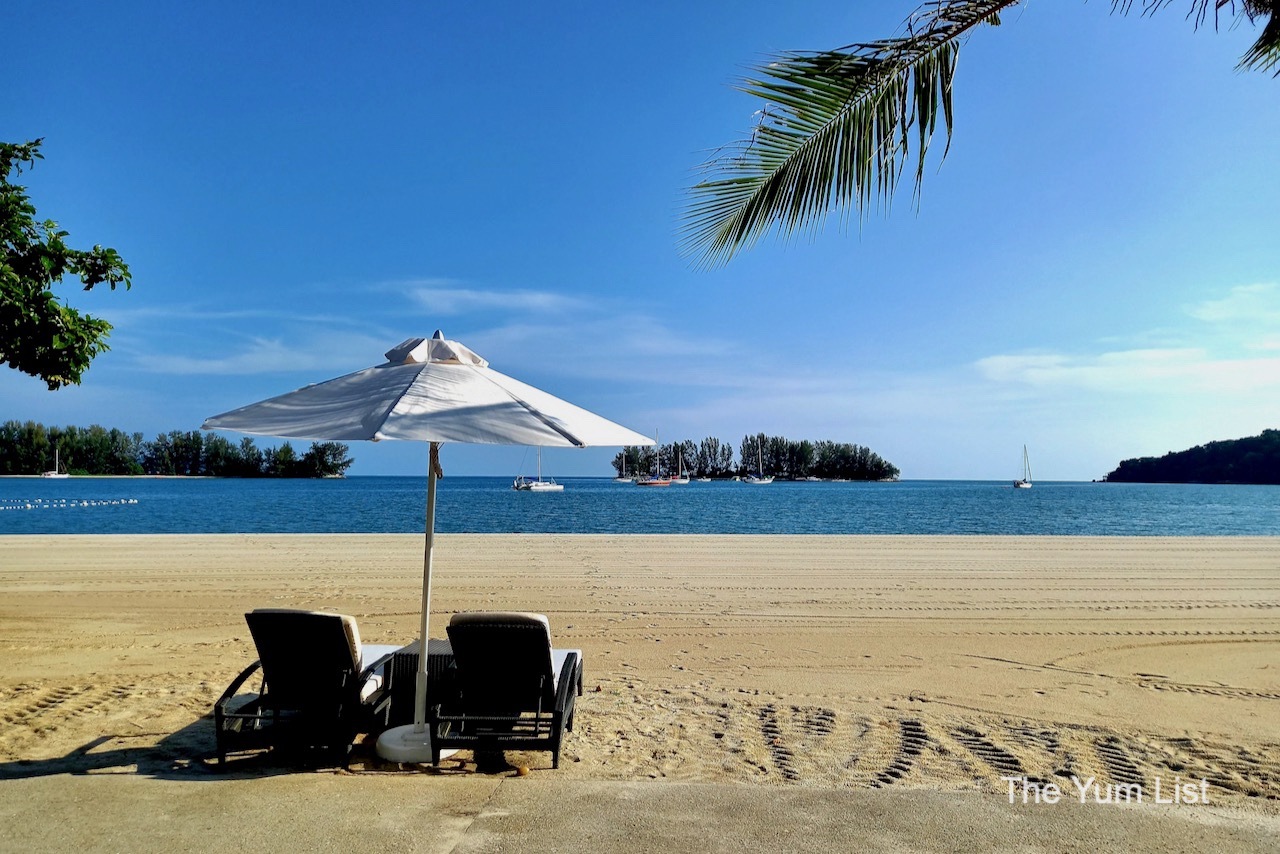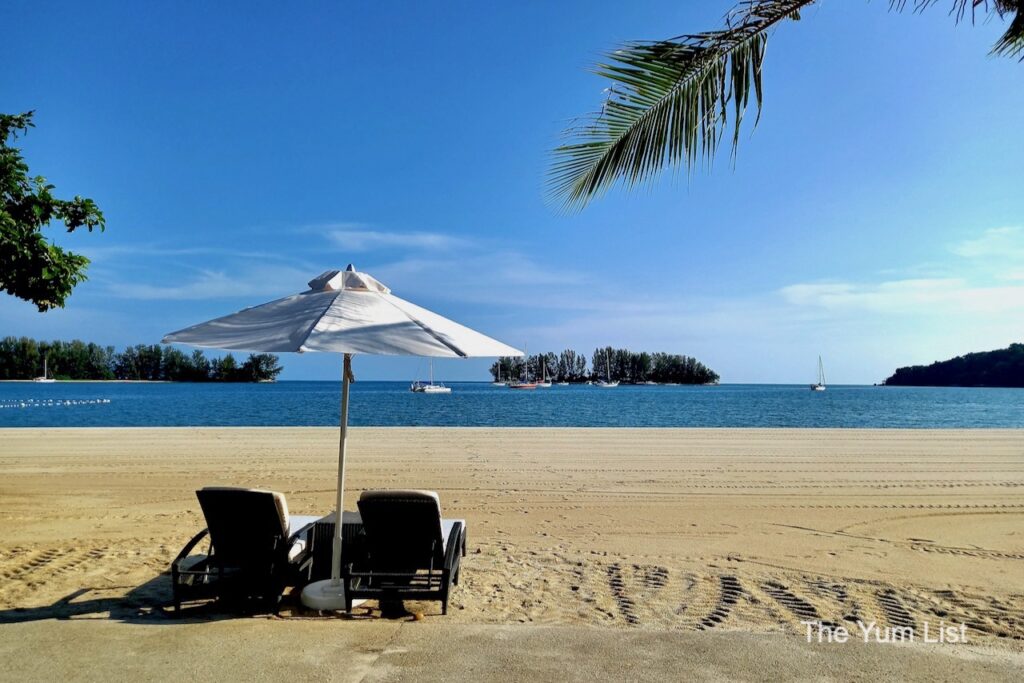 The Danna Langkawi
Welcomed with a cold towel, tea with a hint of cinnamon and coconut biscuits sounds a sensational start… until the masseuses arrive. A 10-minute neck and shoulder massage physically discards the stress of the world behind us and transitions us to the platform of relaxation ahead. They say if you want to be noticed, pay attention to the primacy and recency effect. If guests remember the first and last parts of their stay, this is certainly a moment to be recalled.
Our luggage has already been delivered, and our host orients us to the lodgings. Lights, fans, remotes, amenities… any questions? Each villa is specially serviced by a team dedicated solely to our needs. We're given a WhatsApp number to connect to 24-7. And, we can see them as much or as little as we like. Dressed in summer blue, the team is easy to spot. They check on us each morning at breakfast, anticipating our needs and asking what else can be done to ensure our stay is pleasant.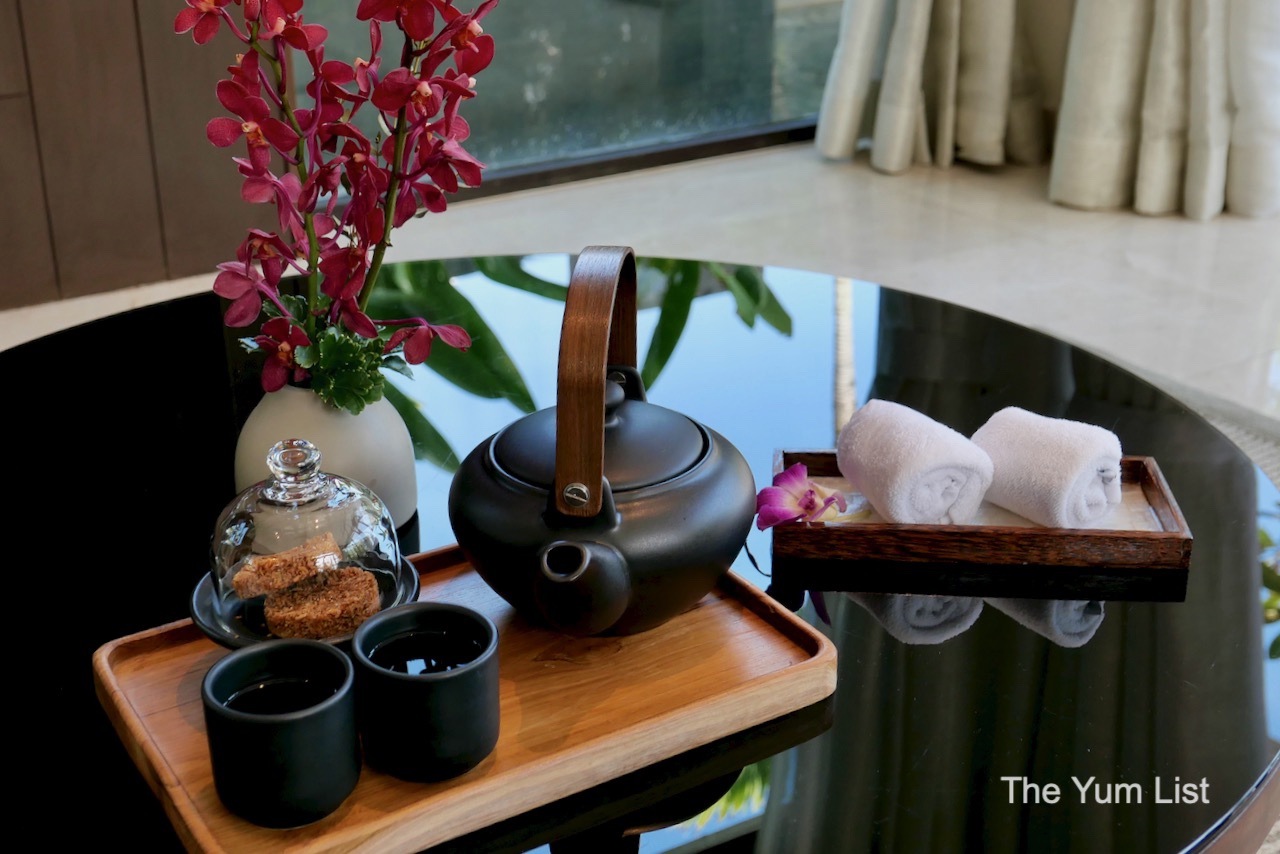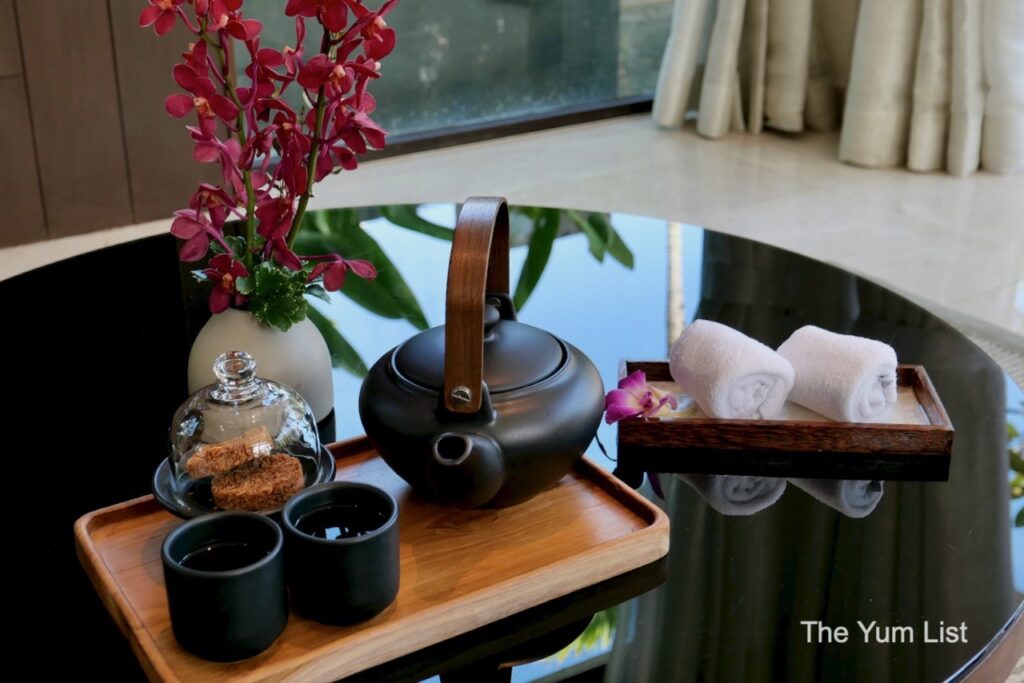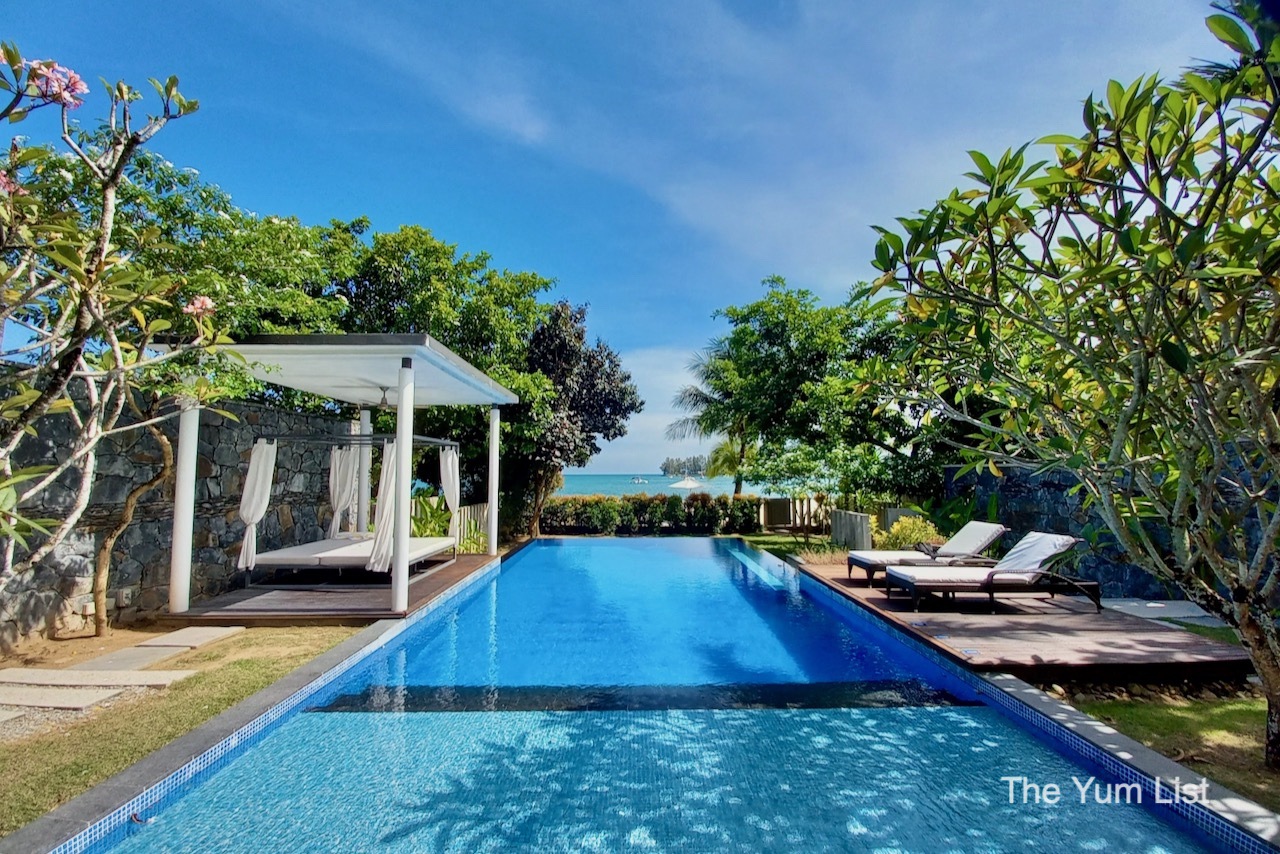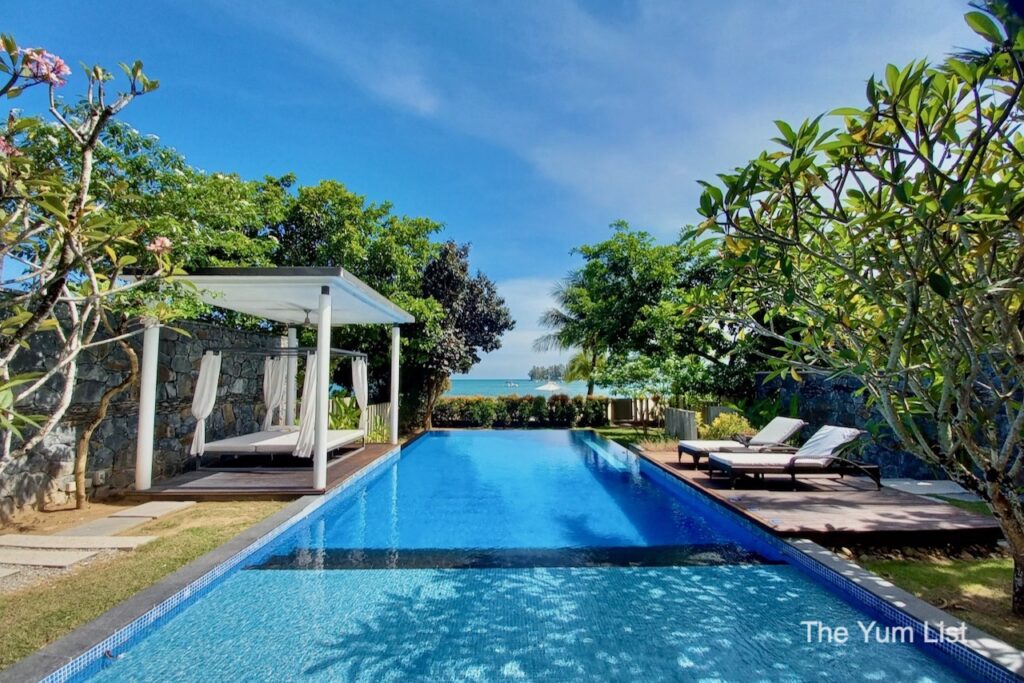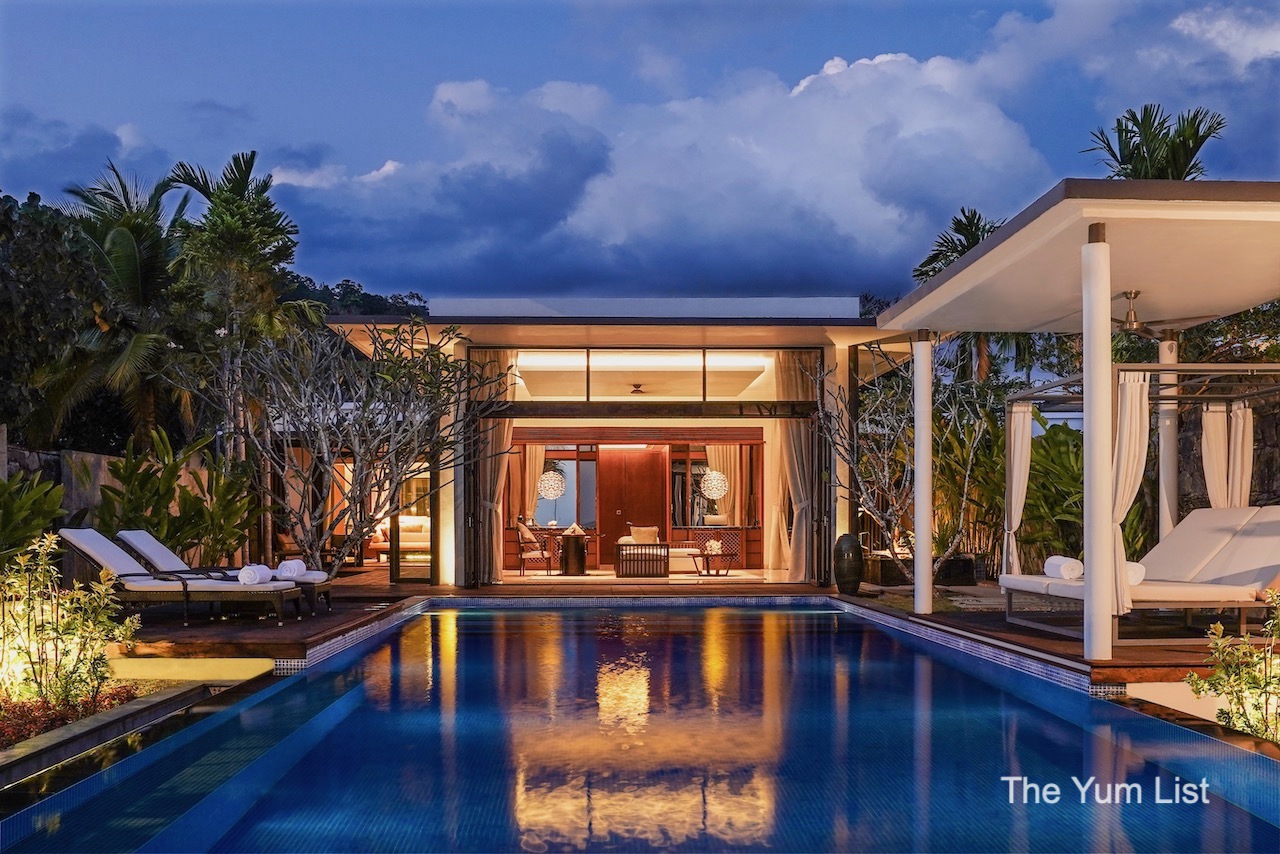 Luxury Beach Villas
The Danna Langkawi's luxury beach villas are divided into a living and dining area, sleeping and bathing area, outdoor pool, garden, and patios.
The most striking feature, and where we spend most of our time, is the infinity pool bordered by lush tropical landscaping with views out to the beach and sea. A catamaran bobs gently not far from the shore, inviting full holiday mode to set in. There are views of the mountain peak and a cable car station on top to the right. The pool is long enough to do laps in, and the water is tepid, making a swim inviting at any time of day. A daybed is shaded and cooled with a ceiling fan, and two cushioned recliners lay directly in the sun. Off the master bedroom, there's another deck with chairs and a coffee table. We're spoiled for choice of spots to relax and enjoy the view. We connect our phones to the stereo system via Bluetooth and play our fave chill tunes to accompany our dips and sips by the pool.
We have our feet in the sand a few steps further (just out of our garden gate). White umbrellas and recliners line the long strip of Pantai Kok beach. A net is cast broadly in the water to prevent jellyfish from entering and making for a safe spot to swim.
The glass-walled living room can be fully opened, creating the perfect party pad by the pool. It has a daybed, dining table, mini bar and guest powder room. There's a 65″ smart TV with unlimited Netflix and YouTube access and an iPad, iPod dock, and Bluetooth audio system. An espresso machine means we're never under-caffeinated, and a fruit basket is replenished daily along with some handcrafted sweets. On the first day, we have mango pudding and cheesecake. The second, we're treated to some glutinous rice balls with sweet yam and coconut – delicious. If you book via The Danna Langkawi's website using THEYUMLIST promo code, you'll not only get a 15% discount and a bunch of other benefits but also a special "yummy" treat!
The bedroom is incredibly spacious, holding a supportive king-sized bed dressed with two of the biggest pillows I've seen in my life. There's also a couch and a desk. Blackout curtains and individual controls for the air-conditioning and fan allow us to adjust the temperature and lighting to personal preference. The room opens up to an outdoor deck and coffee table, and there are sliding walls connecting the bathroom, which can be drawn apart if you desire more light.
A large bathtub is the focal point of the bathroom. Glass walls encourage views onto a rock wall and tropical garden. The deep tub (possibly large enough for two) offers not one but three types of bath salts. Double sinks and plenty of bench space are always appreciated. The shower, too, is generously sized with both a handheld nozzle and rain shower head. The opulent scent of Salvatore Ferragamo is found in the bath amenities. Currently, they're single-use containers, but the plan is to phase out all such throw-aways with refillable pumps, making for an even more luxurious feel and eco-conscious mindset. They've already switched keycards to recyclable bamboo; we encourage the team's efforts.
Off to the side of the bathroom is a semi-covered private room for in-villa spa treatments. Two massage beds are partially shaded by a slatted wooden canopy. A ceiling fan generates a soft breeze. As the middle of the day can be pretty warm, mornings or late afternoons are probably the best timing for spa sessions here.
The weather behaves brilliantly, confirming our belief that we've found a little slice of heaven on earth. We spend the weekend dipping, sipping, sunning, dipping, sleeping, writing, reading, dipping, dancing and sipping some more. With such pleasant surroundings, we could happily order room service (supported by our own duty-free booze) and never leave.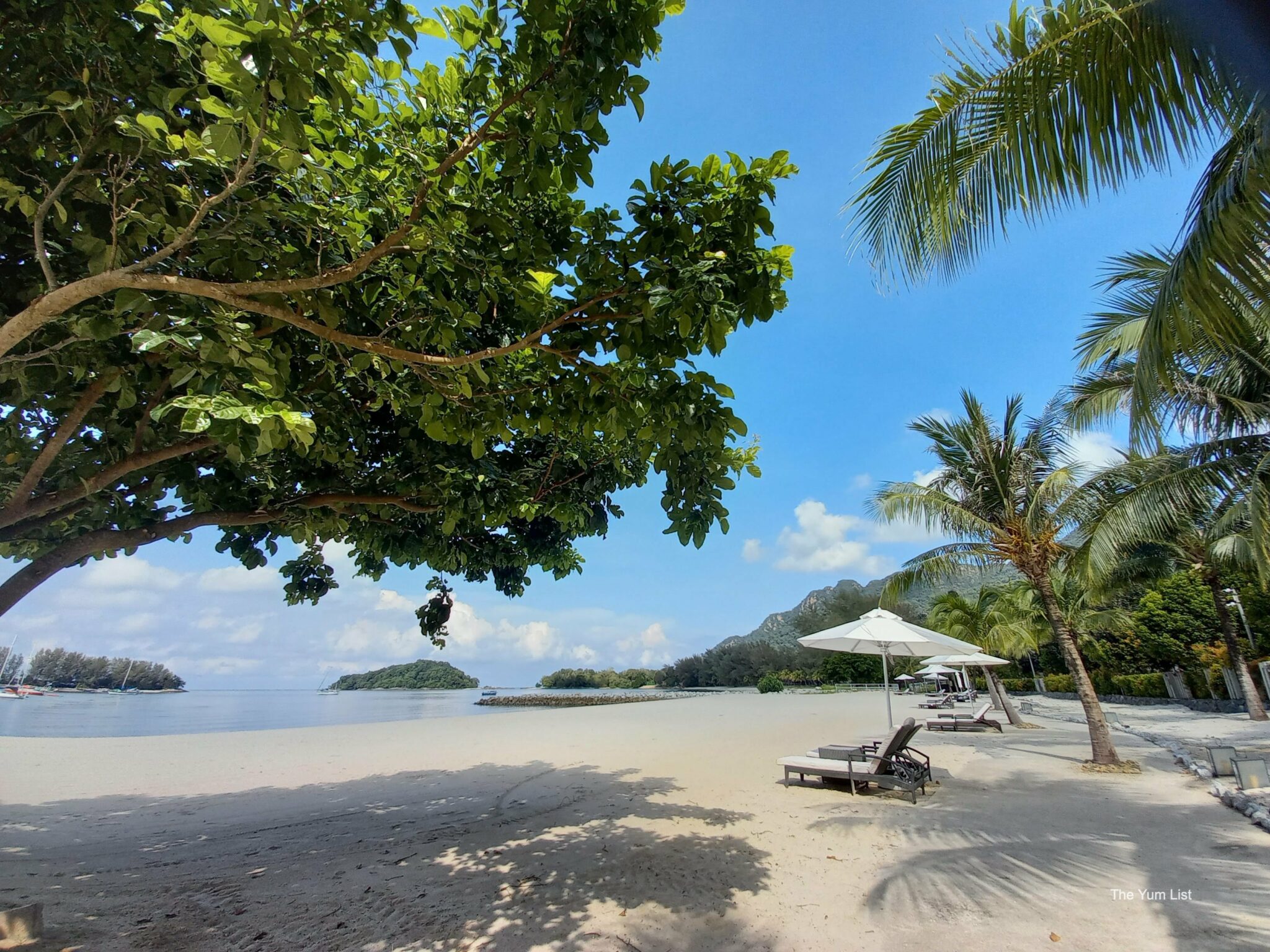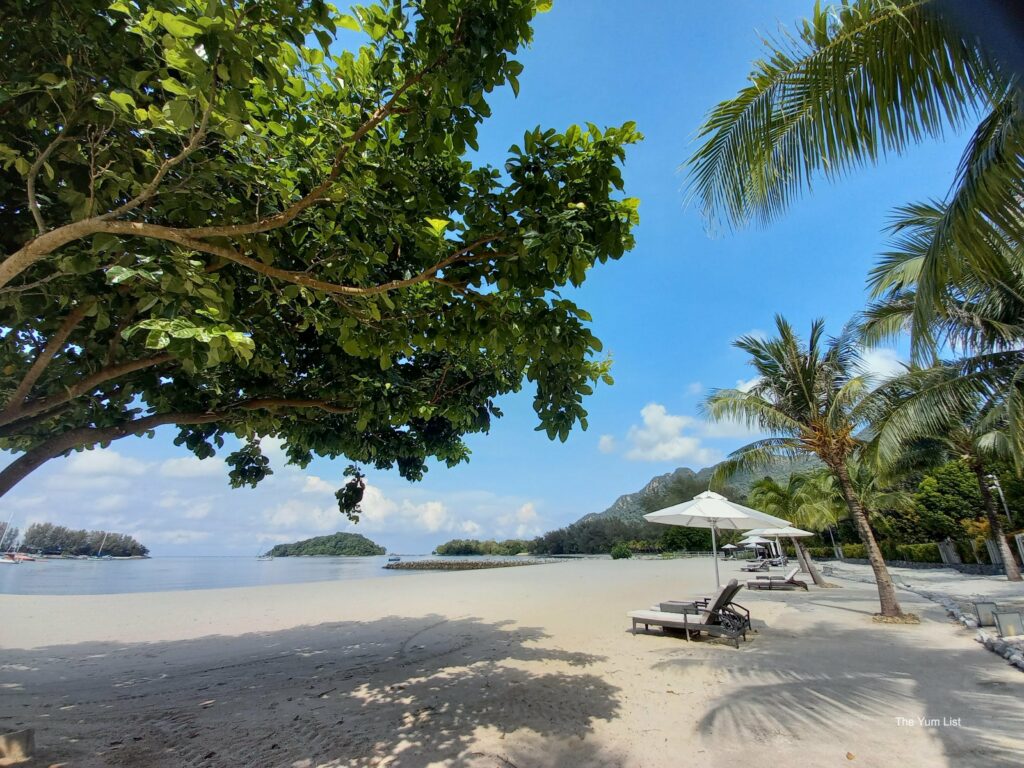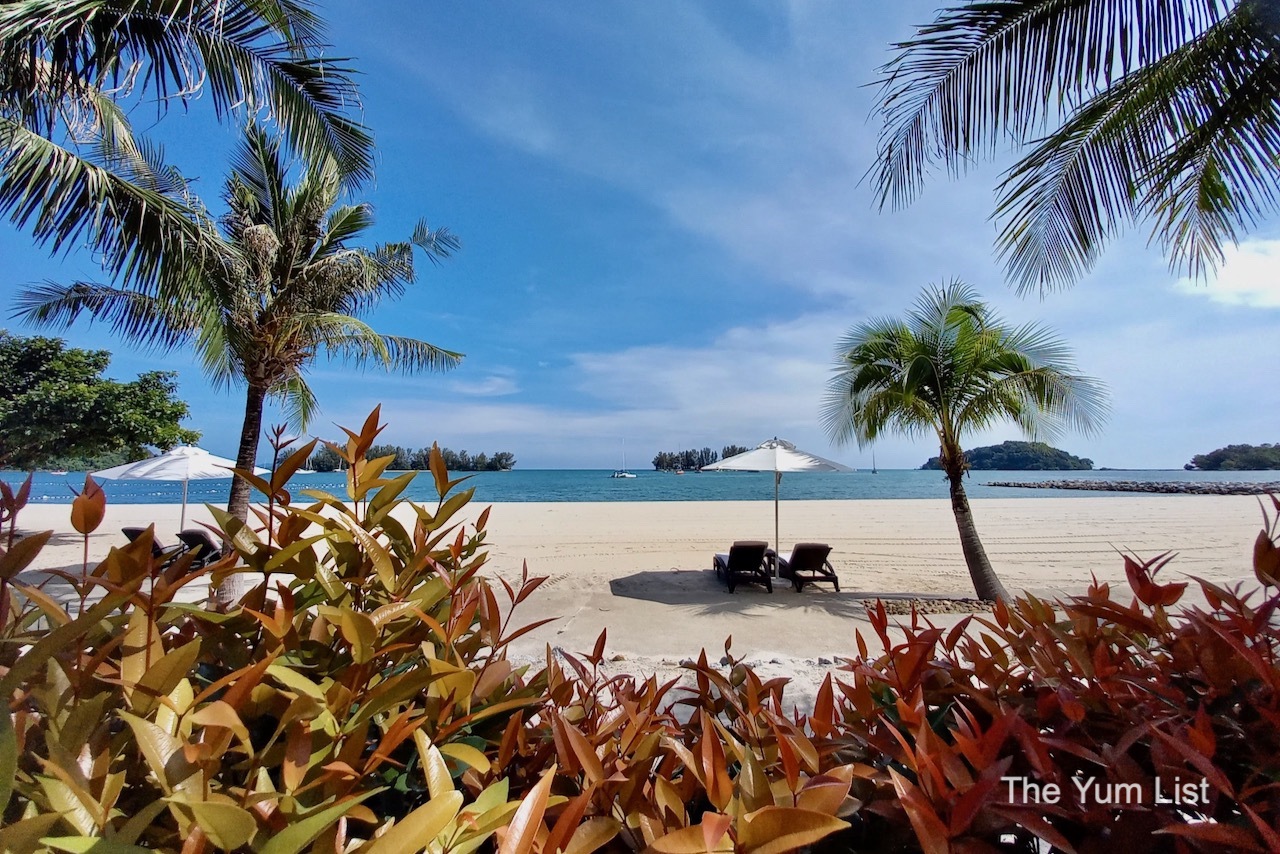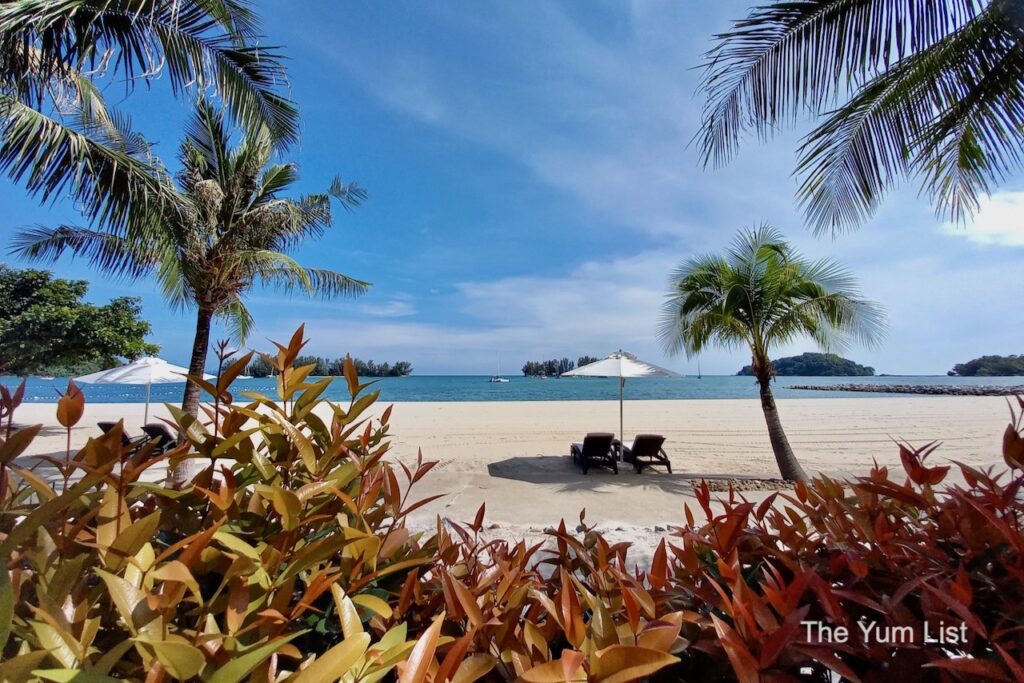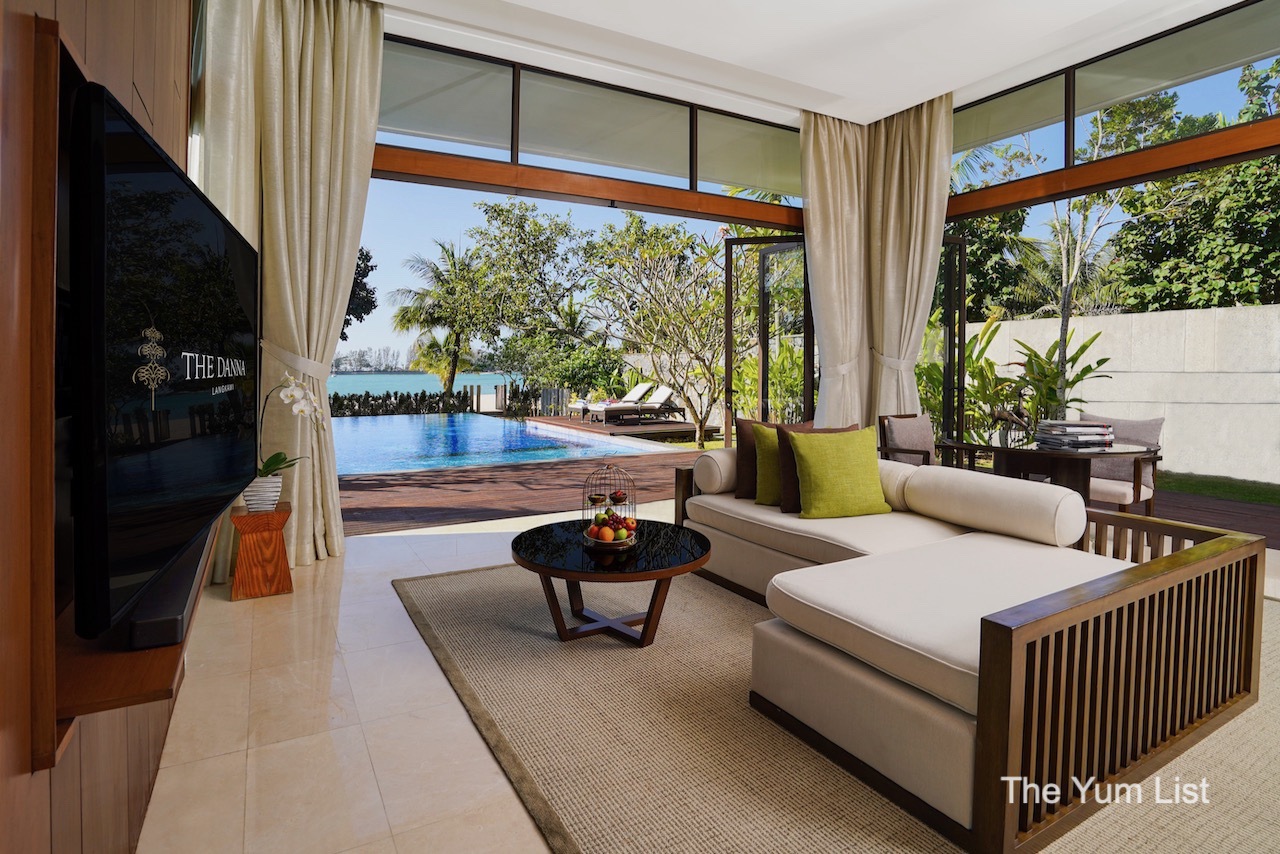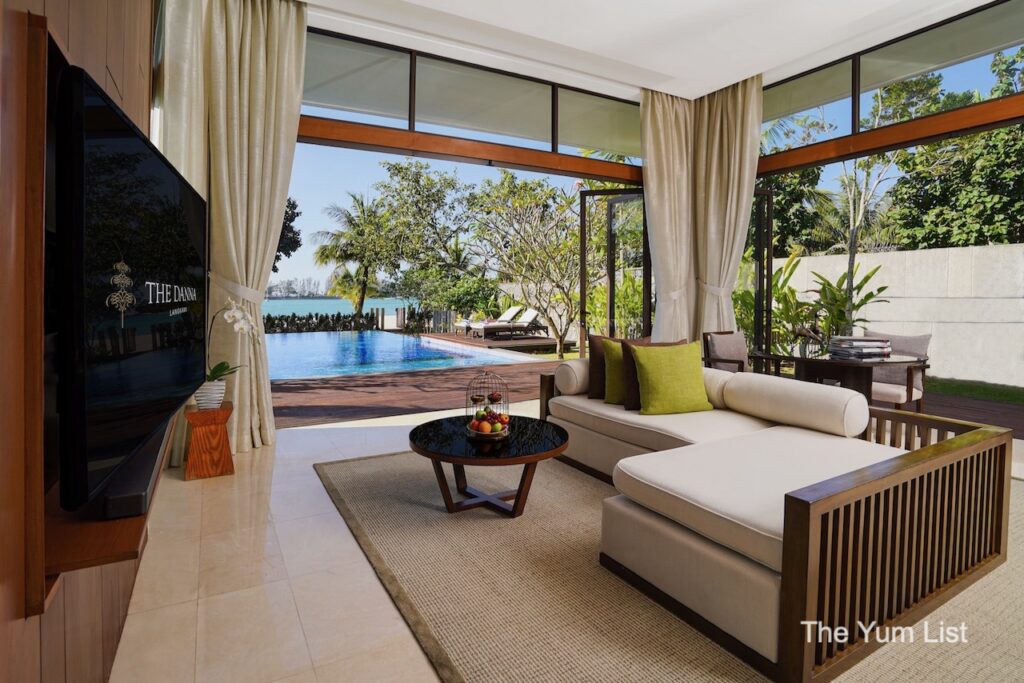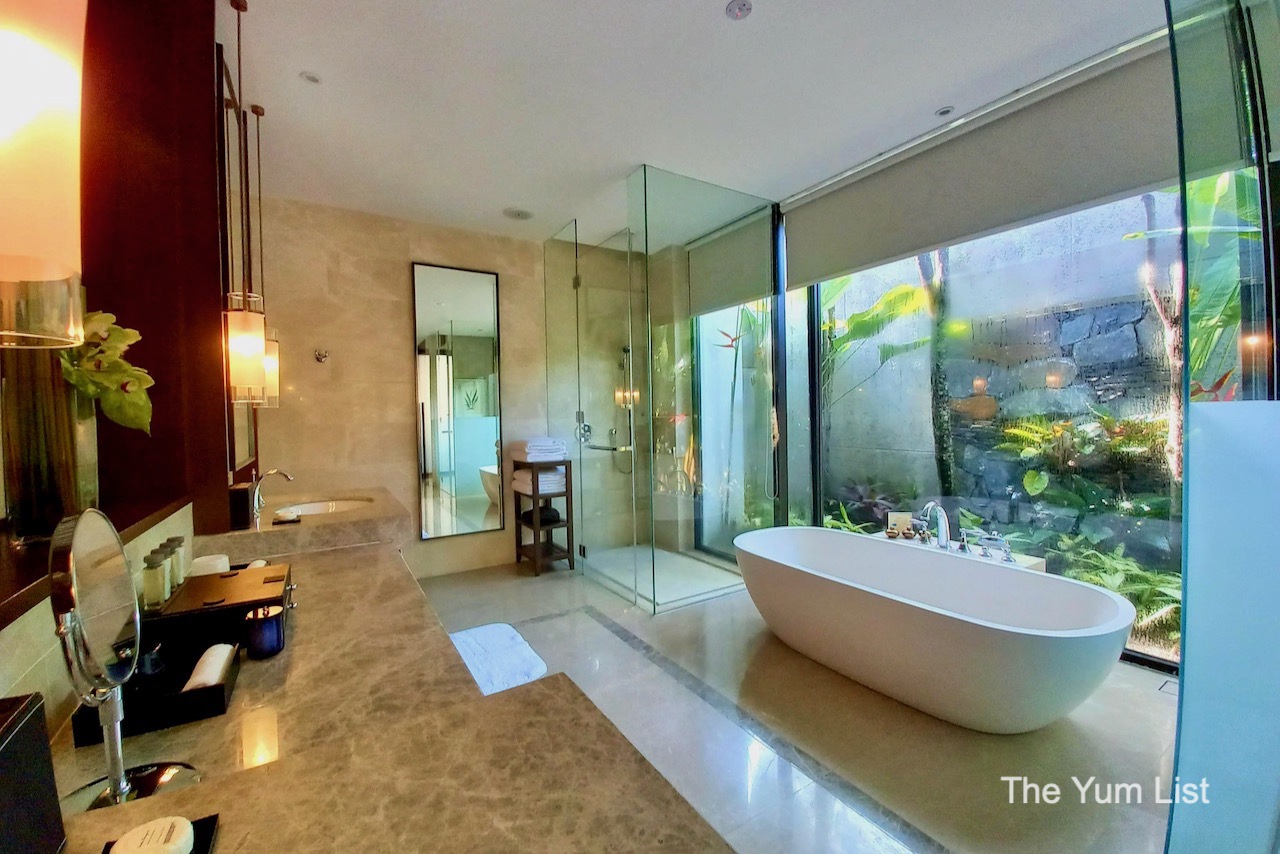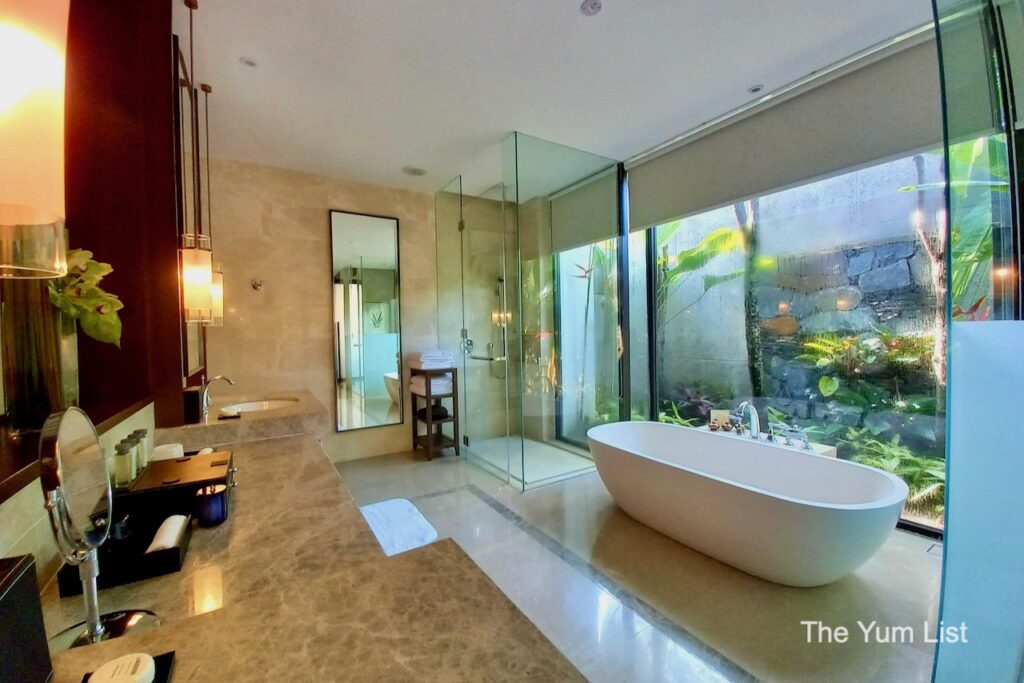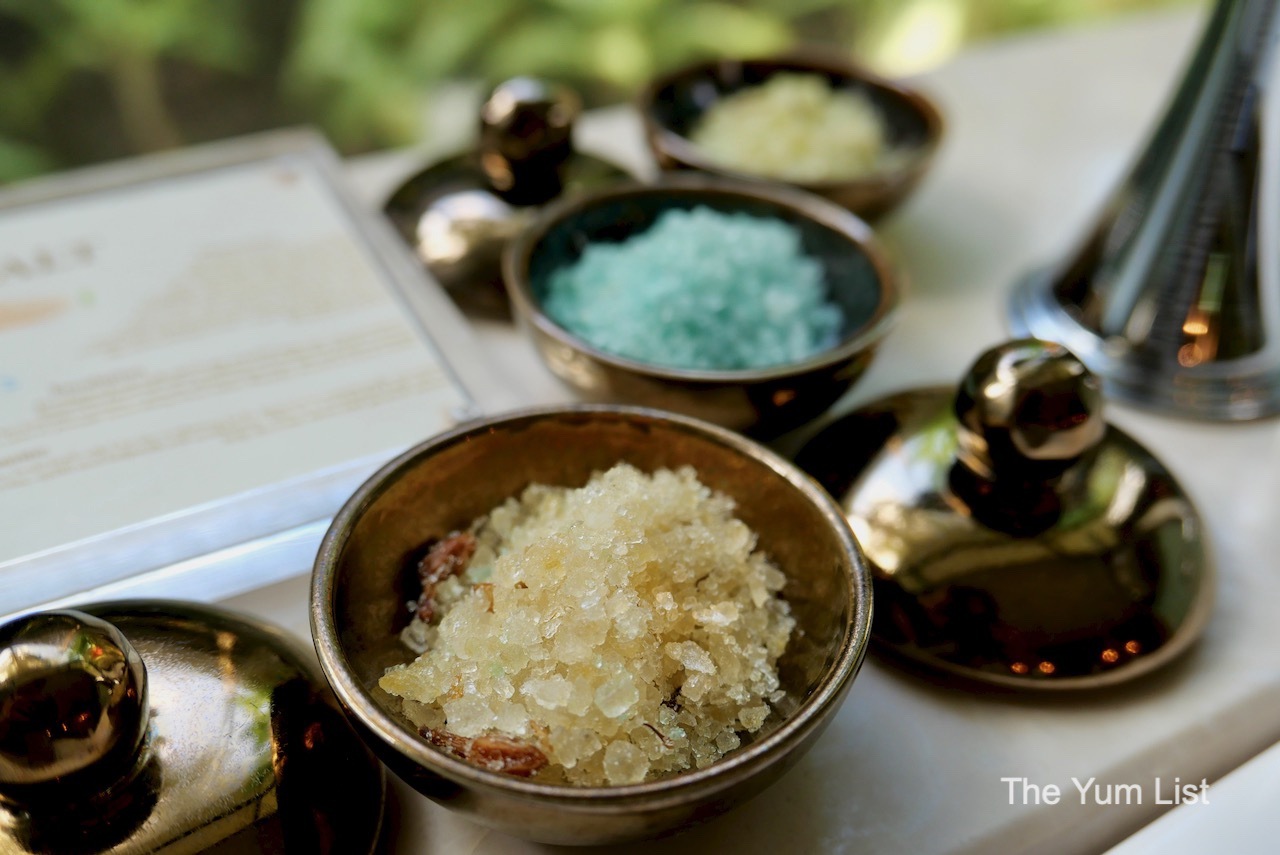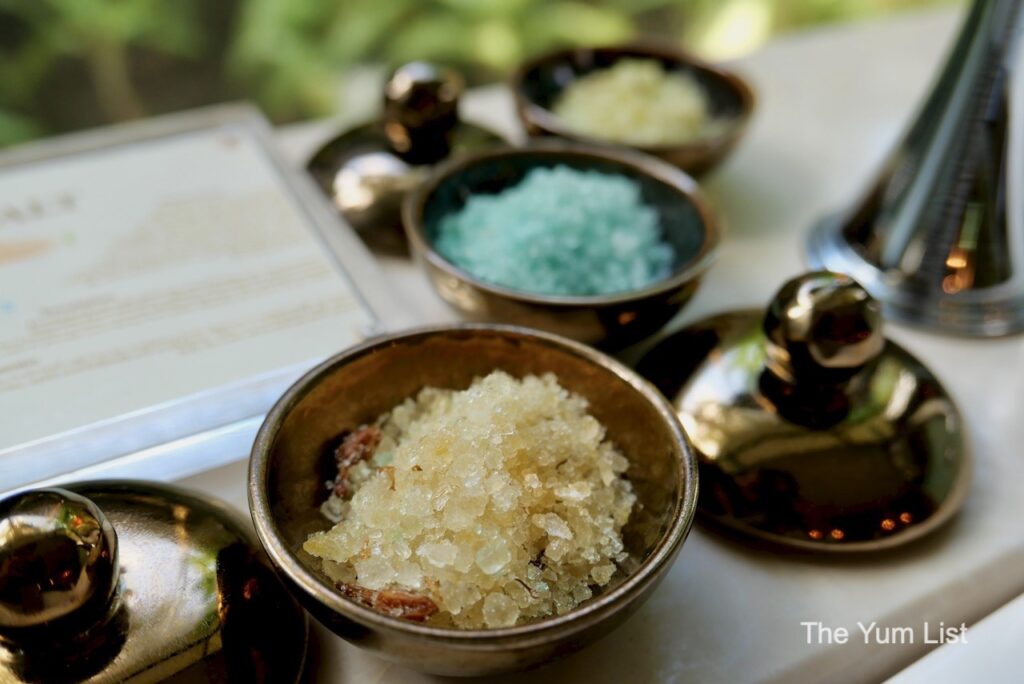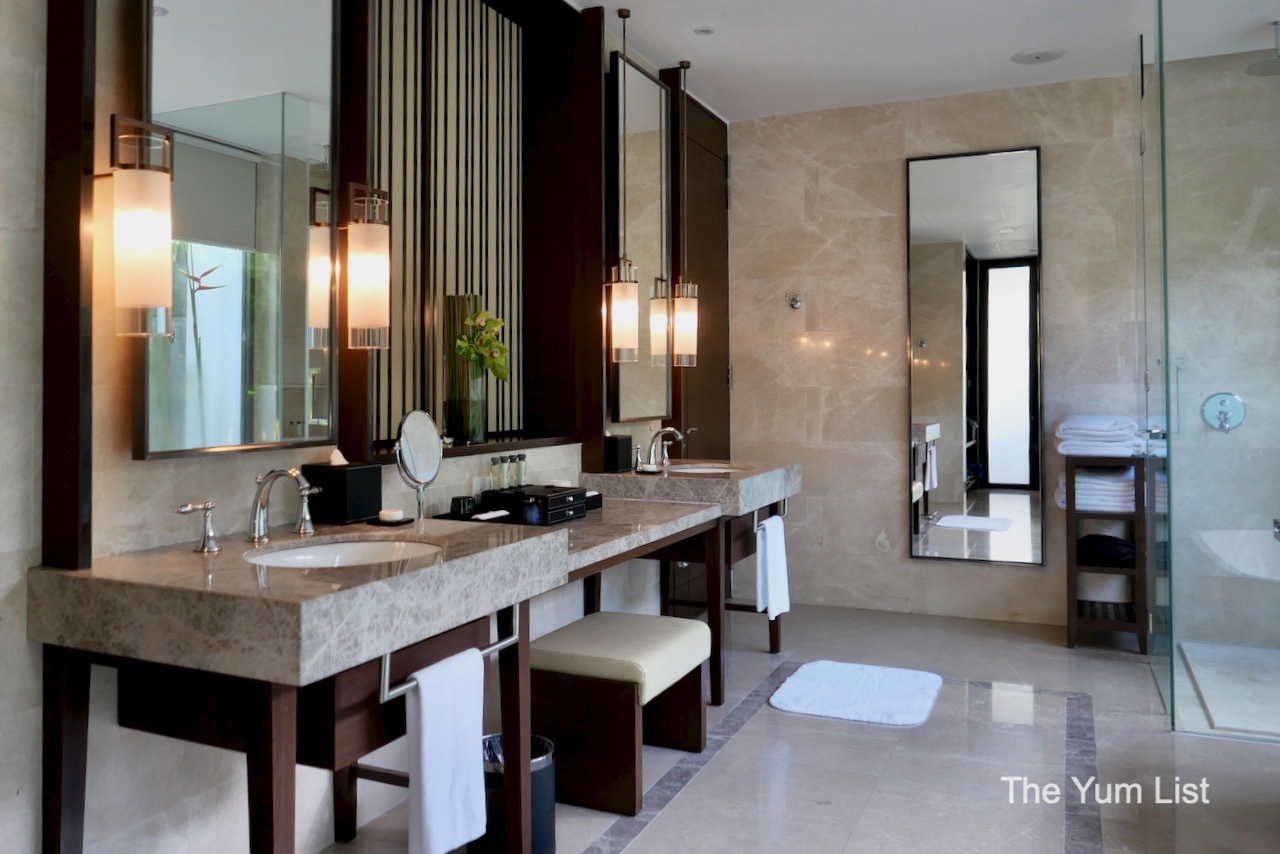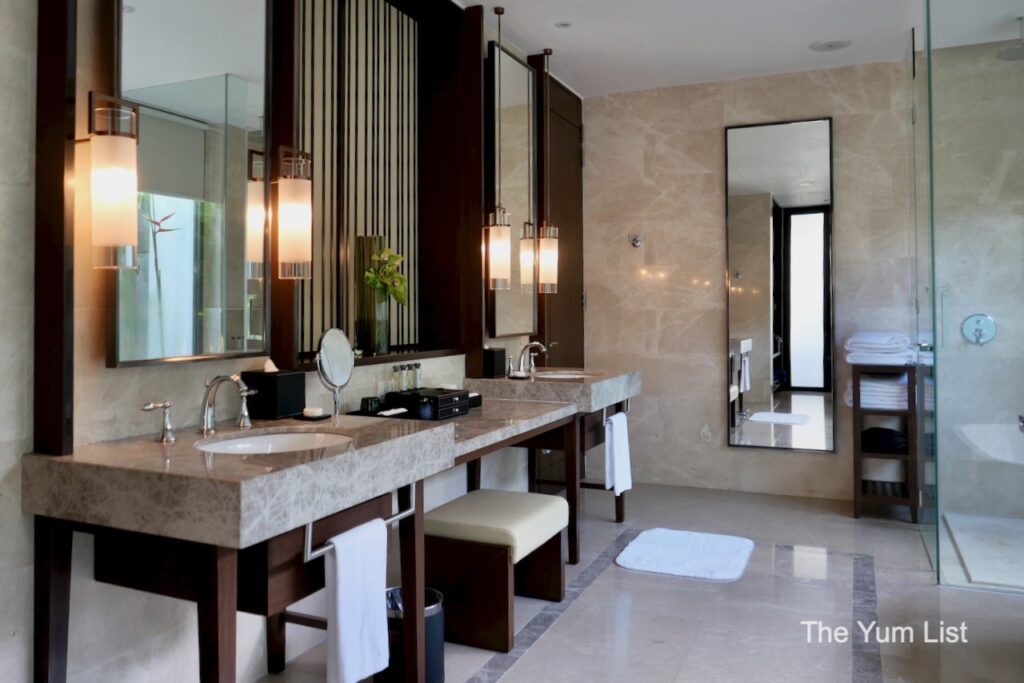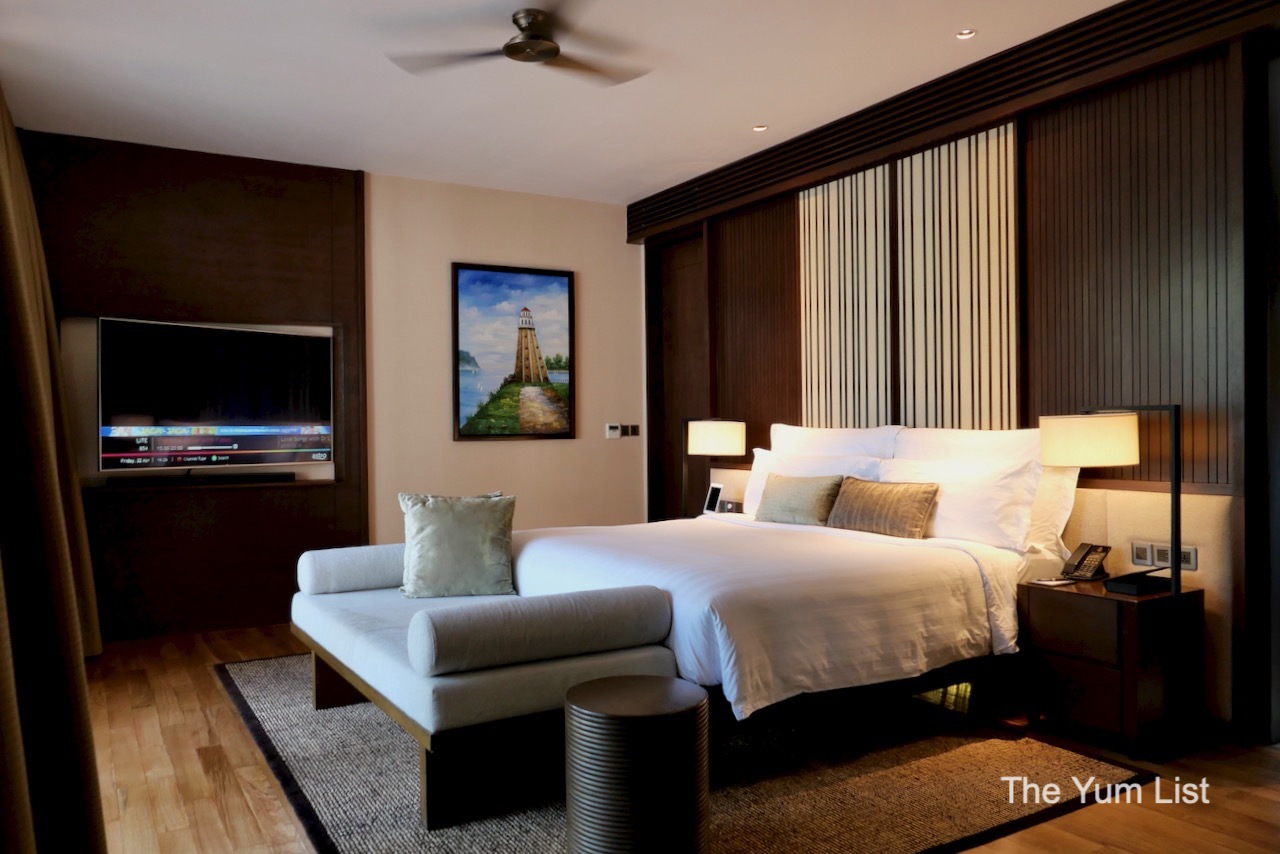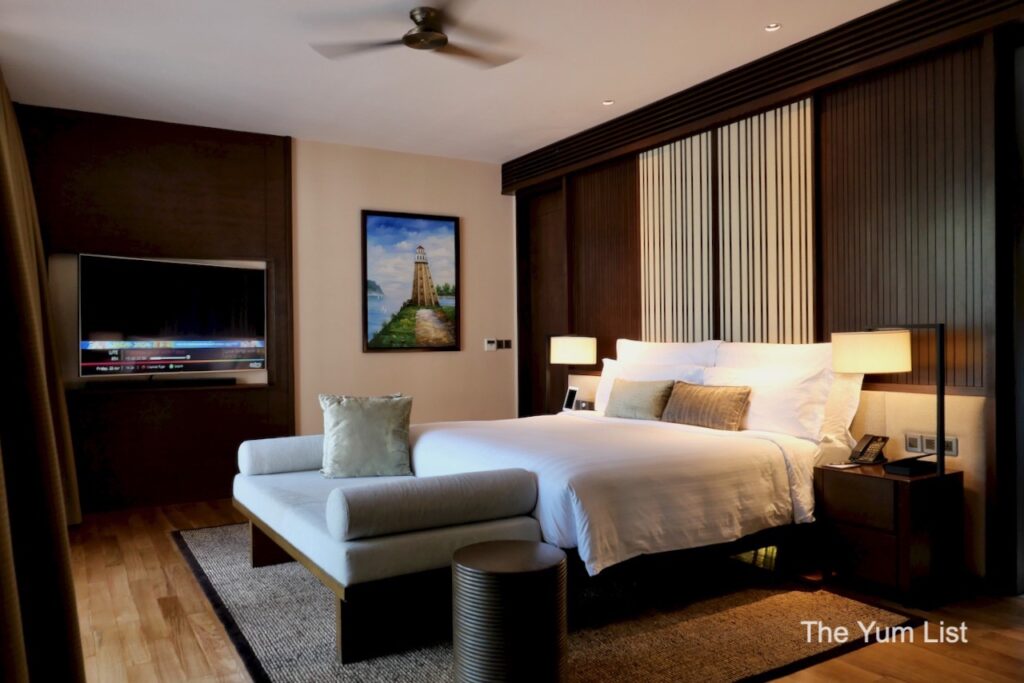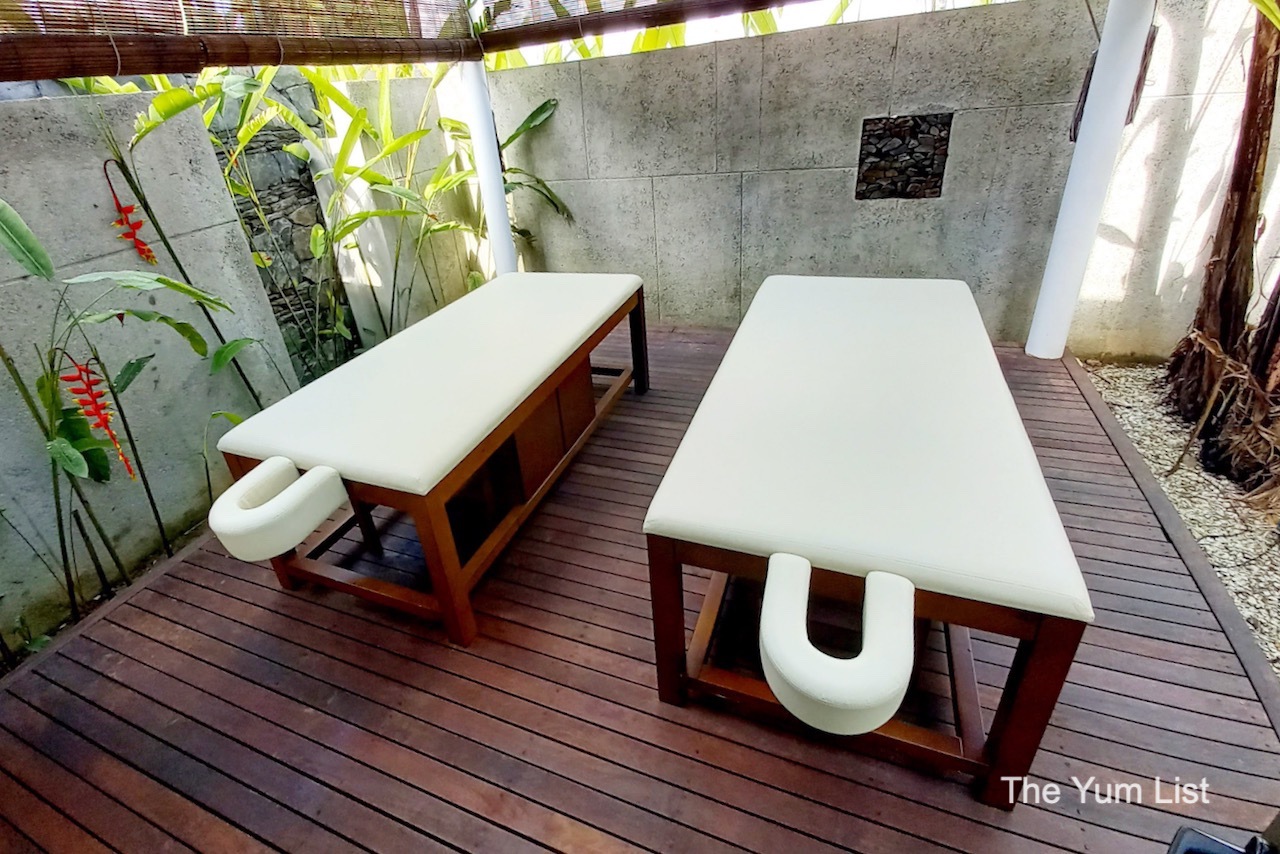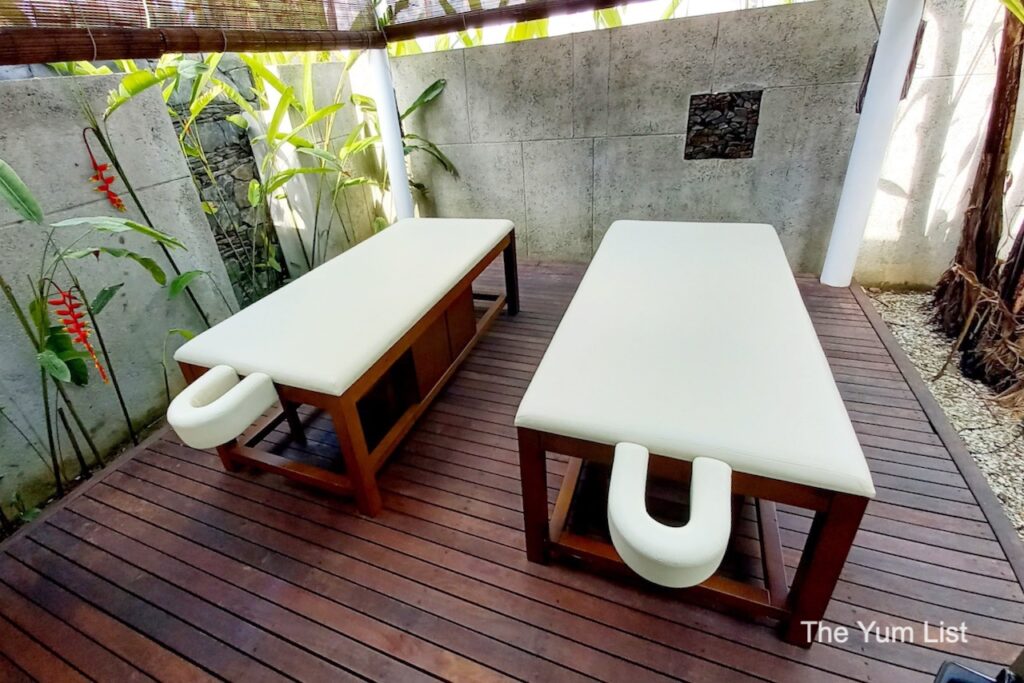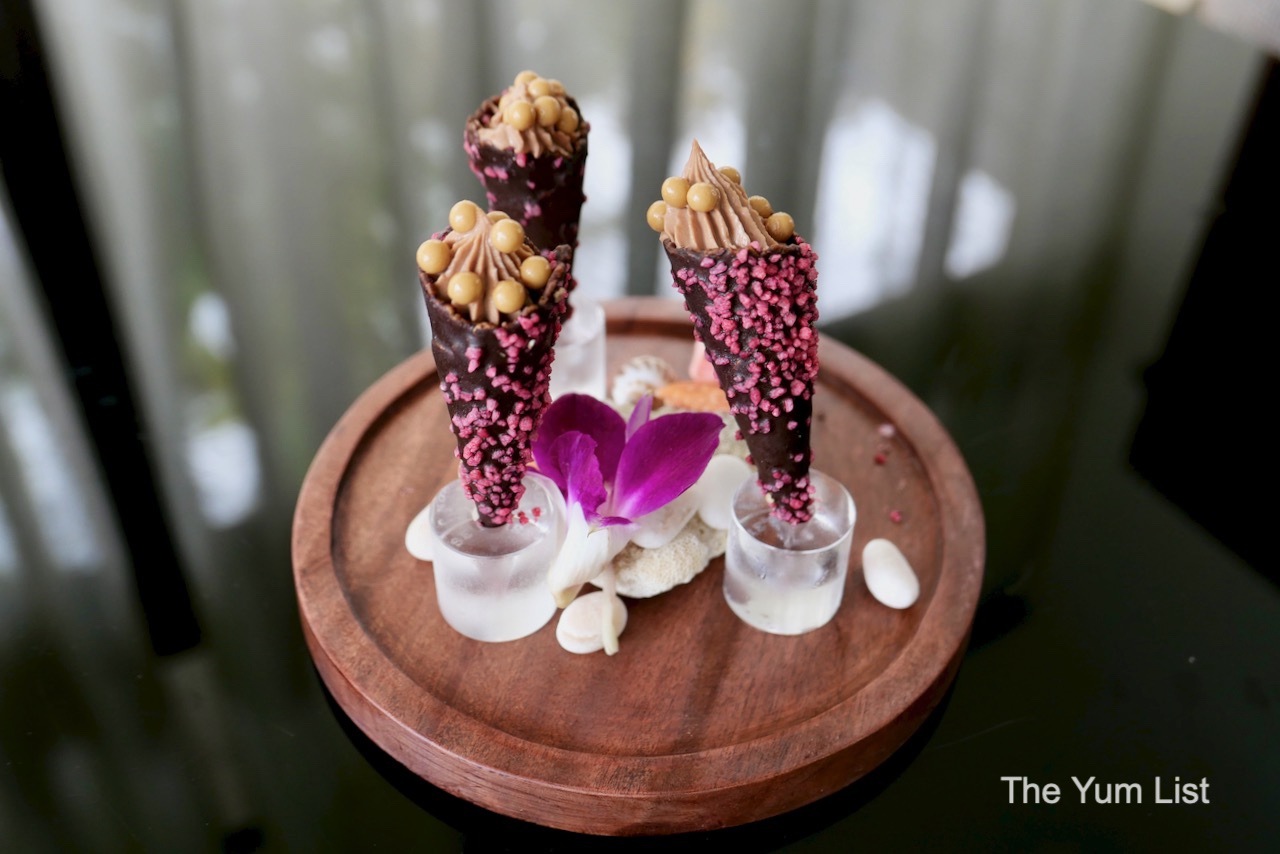 The Danna Langkawi – Dining
If you did choose to venture out, Planters, Straits & Co, and The Terrace are all dining options. We love The Terrace and the superb Italian cuisine from that kitchen. Handmade pasta is a highlight, and a menu of fresh, wholesome mains. I highly recommend a visit, even if you are not staying at the hotel. Read about the new Italian chef and menu here. Adjoining the restaurant is a new addition, The Deck. This beach bar is slightly elevated above the lawn and has the most magical light as we spin away from the sun for the evening. A new bar bites and cocktail menu is launching in May, so be sure to take a look when you're there.
Planters is The Danna's all-day-dining restaurant, serving buffet breakfast, an ala carte menu of international recipes, and themed buffet dinners. We visit during Ramadan, and they have a compact selection of Malaysian favourites. I enjoy the warm aromatics of the Penang-style chicken curry, and hubby has several portions of the lamb shoulder.
A made-to-order selection is supported by a smorgasbord of local and western comforts for brekkie. Eggs to your liking, porridge, pancakes, waffles, roti canai, and hot beverages are all served directly to the table. You can grab a glass of sparkling wine or fresh juice from the indoor counter, as well as fruit, yoghurt, cereal and several hot dishes. If you'd rather avoid crowds, especially if you want to sit in one of the outdoor balcony pavilions, go before 8:30am or after 9:30am.
Light bites and afternoon tea are served in Straits & Co, and The Verandah has the island's most extensive gin collection!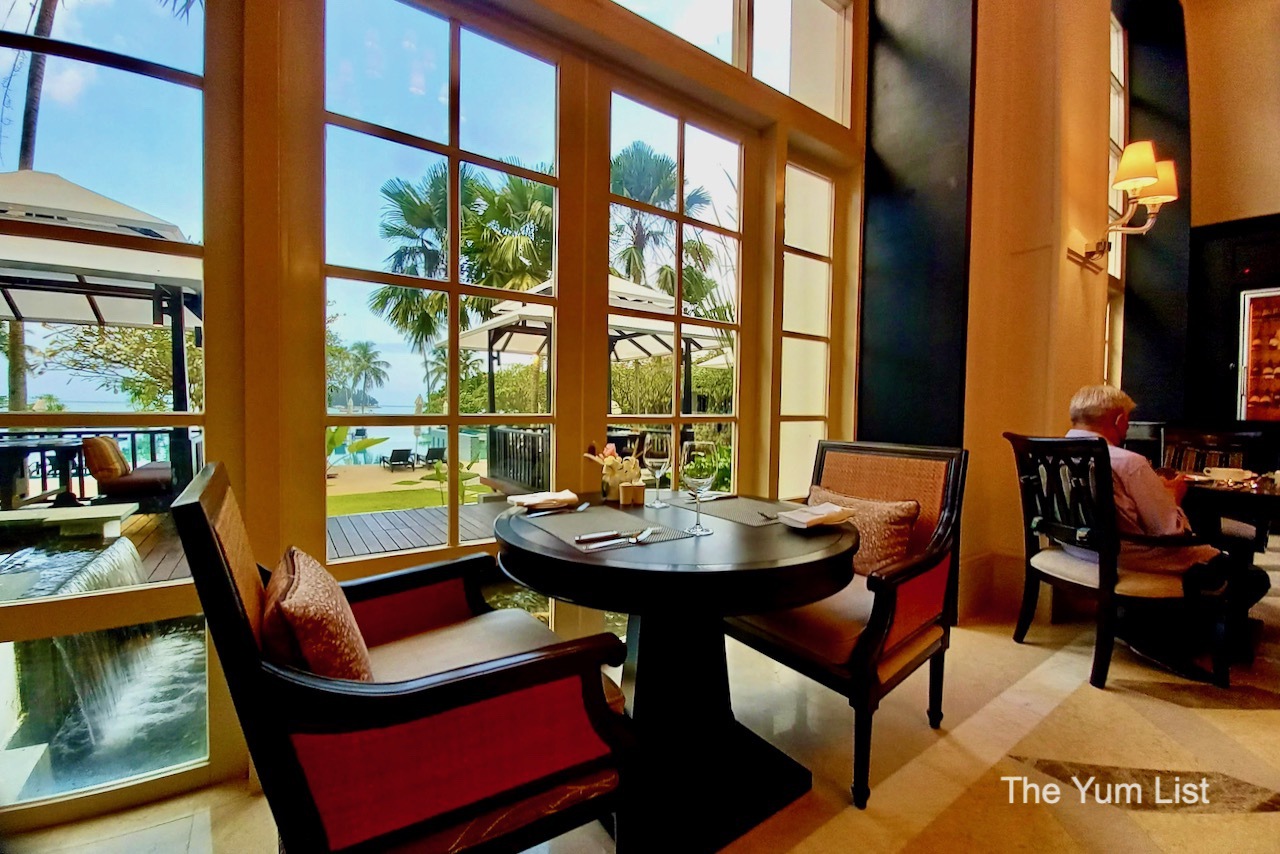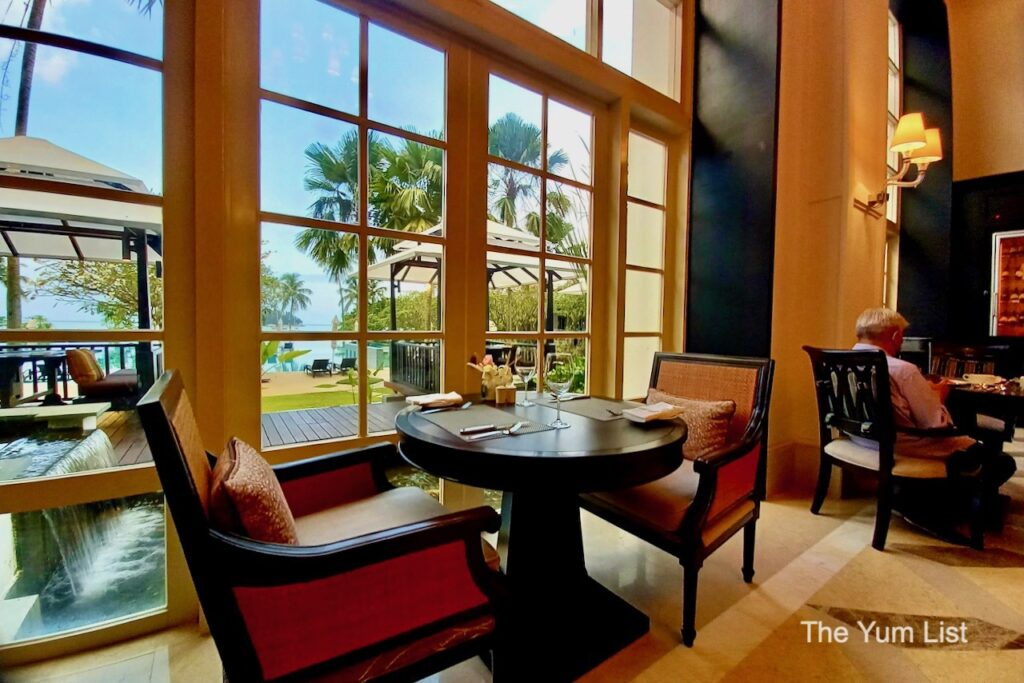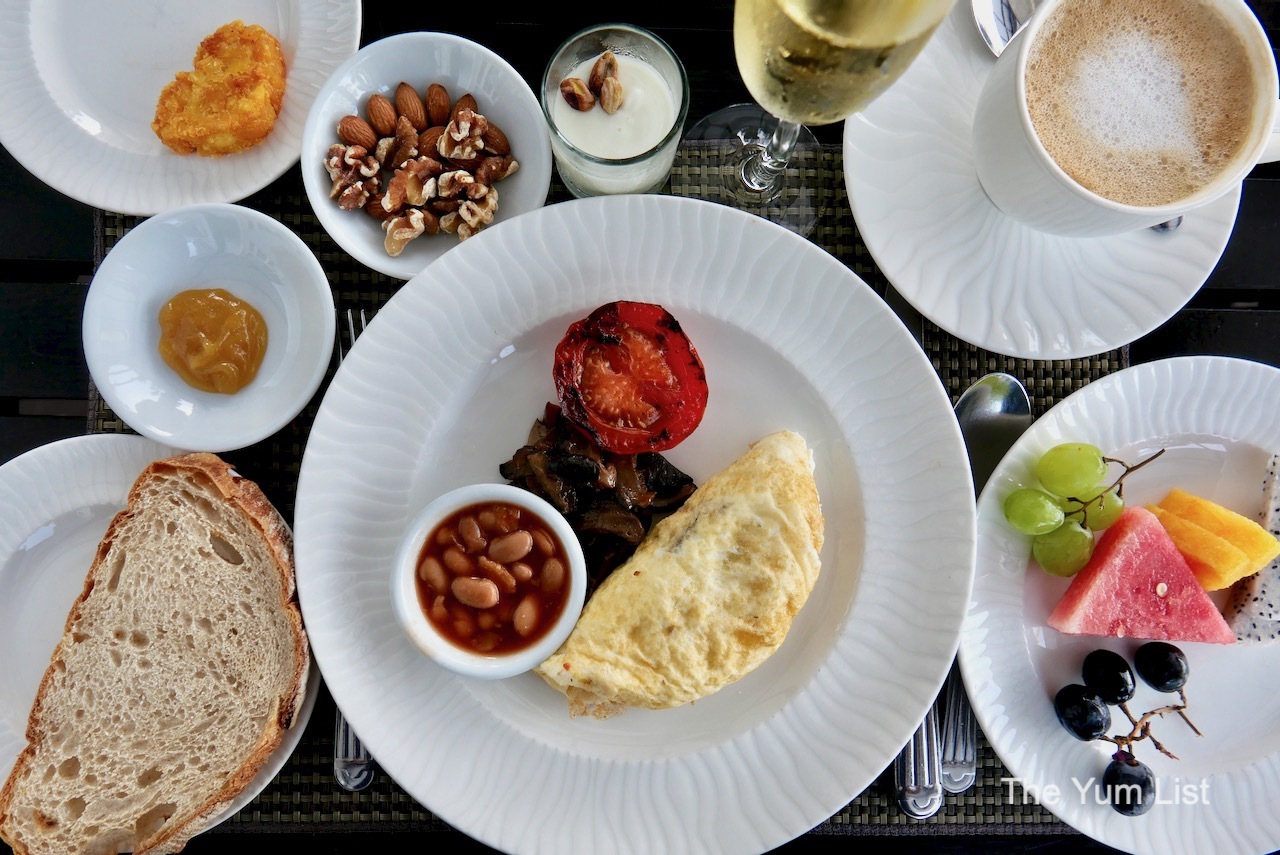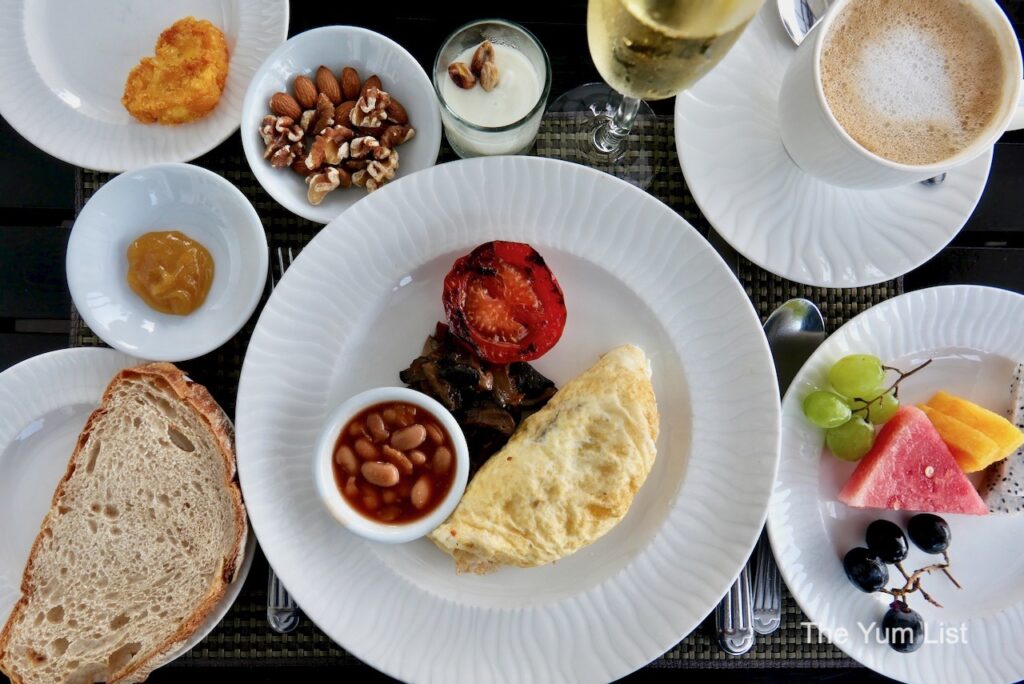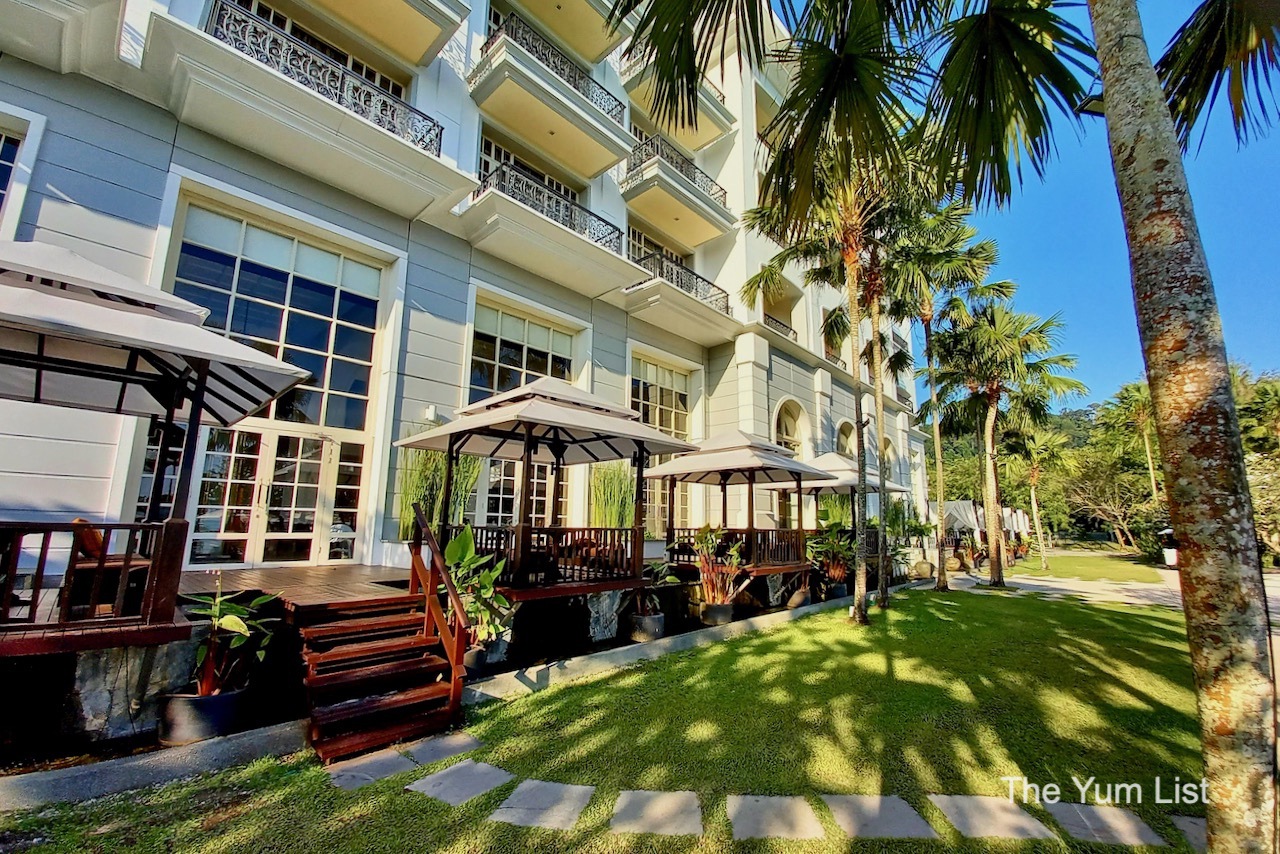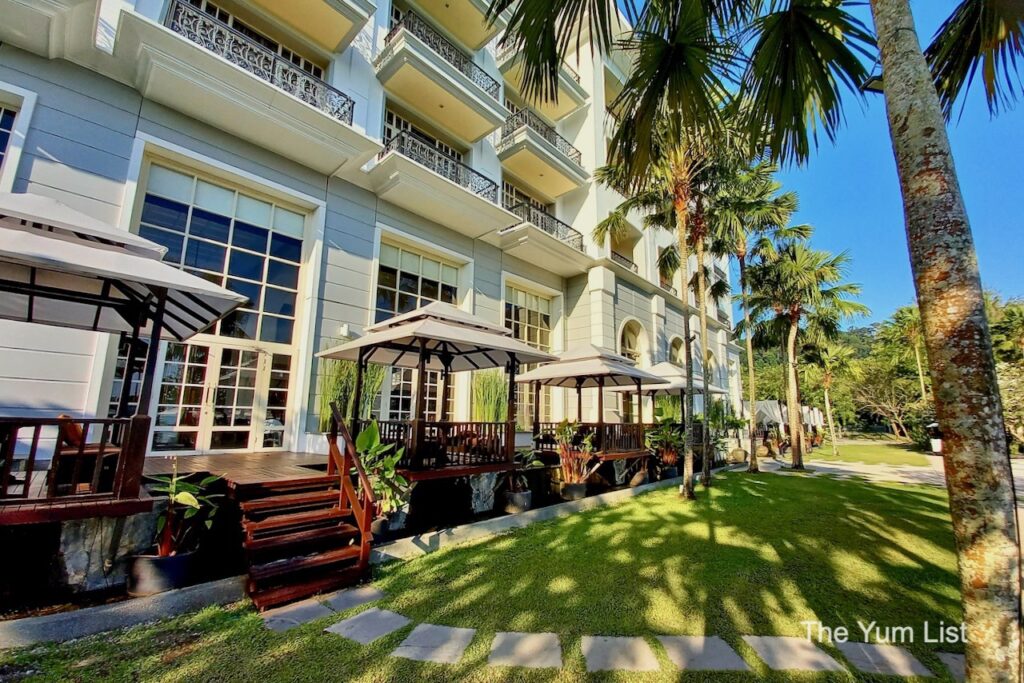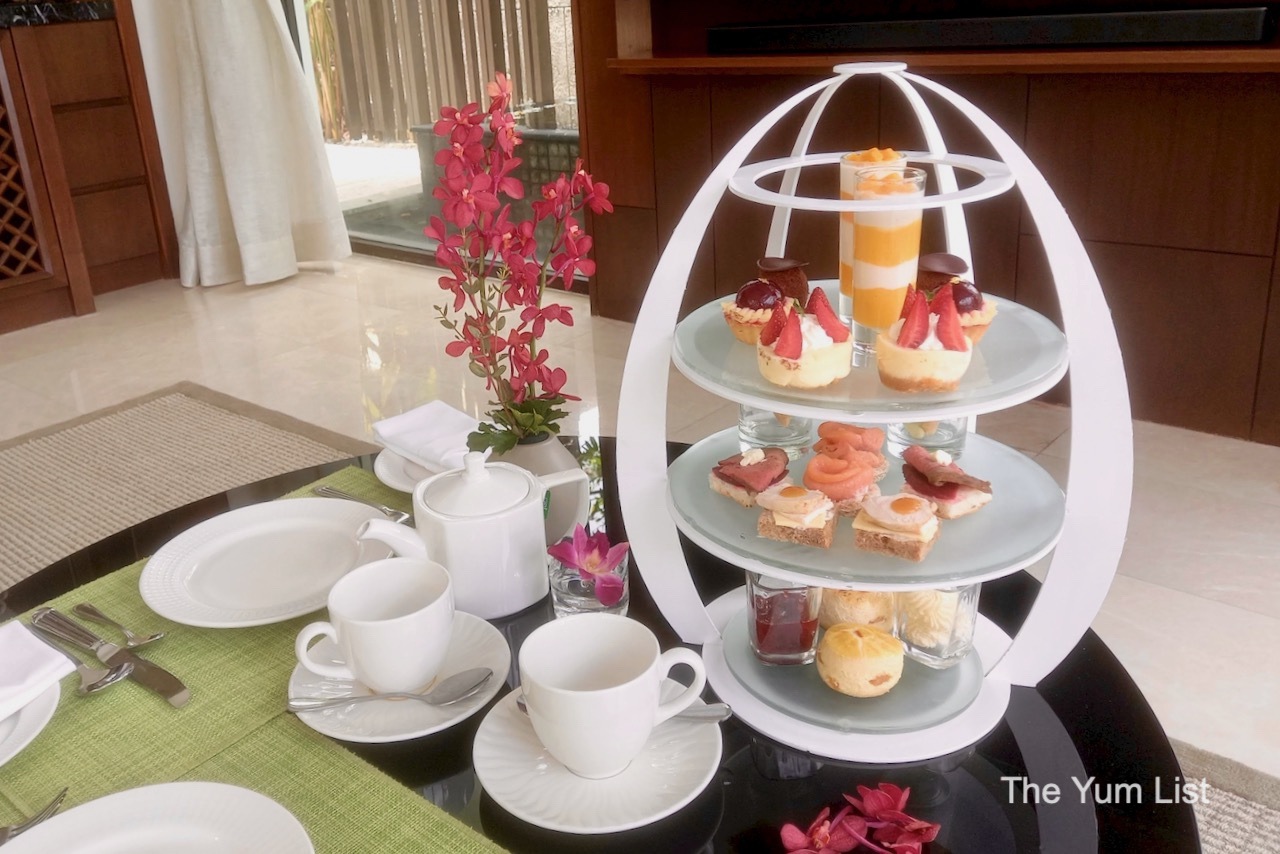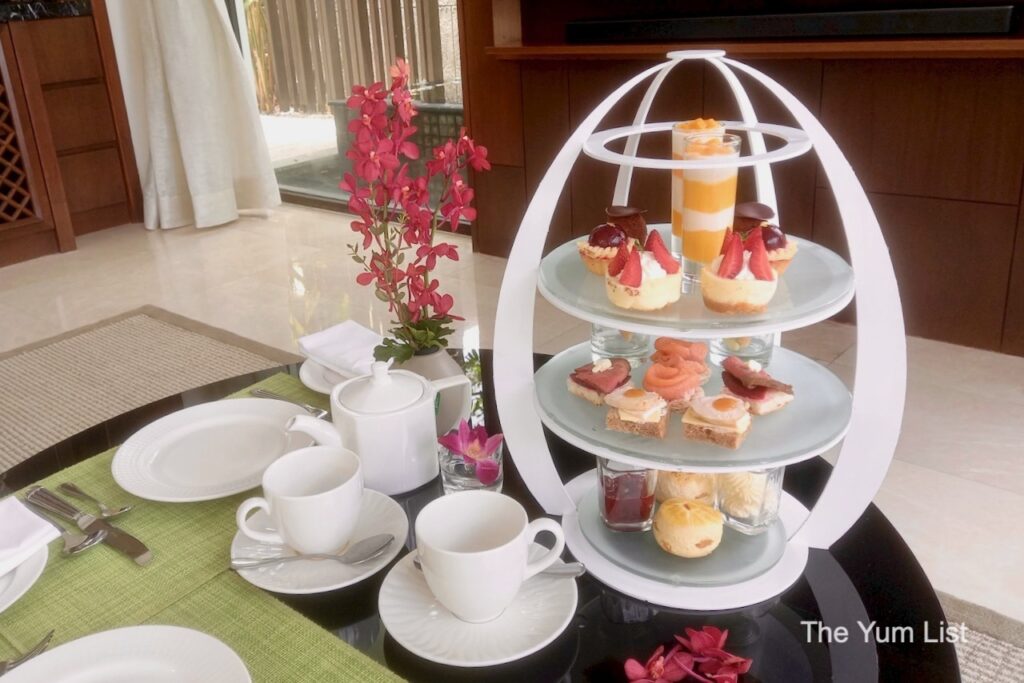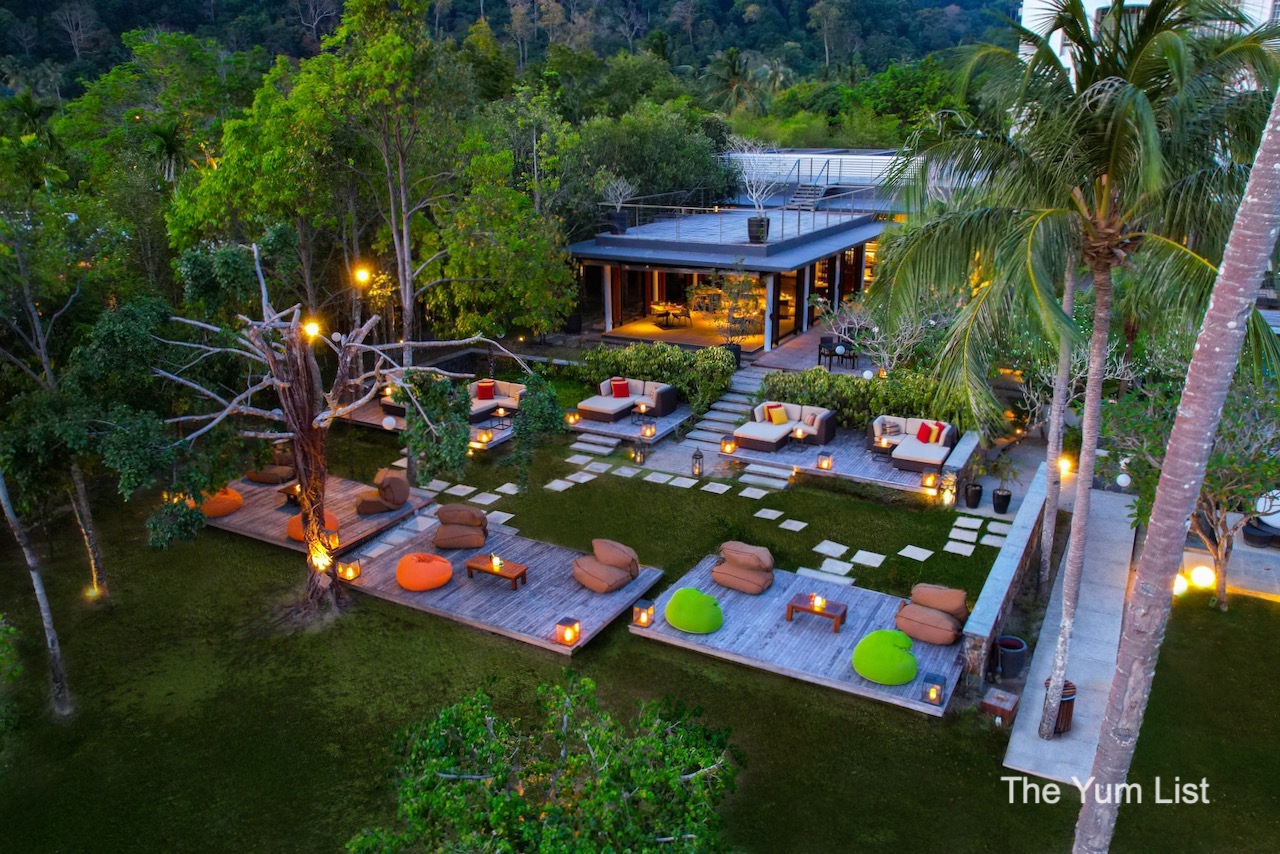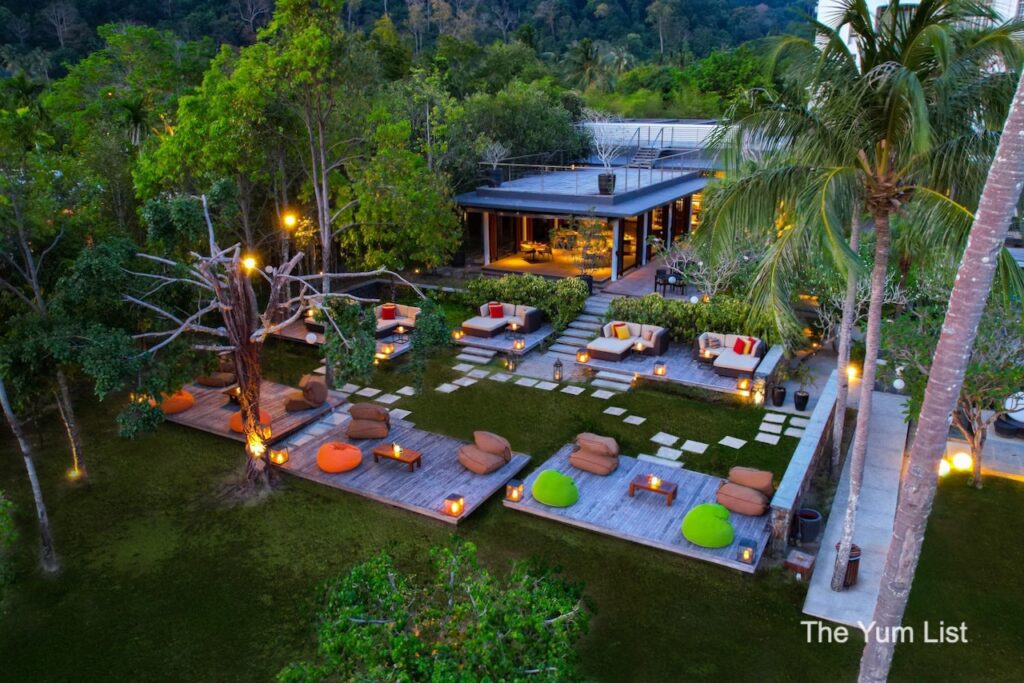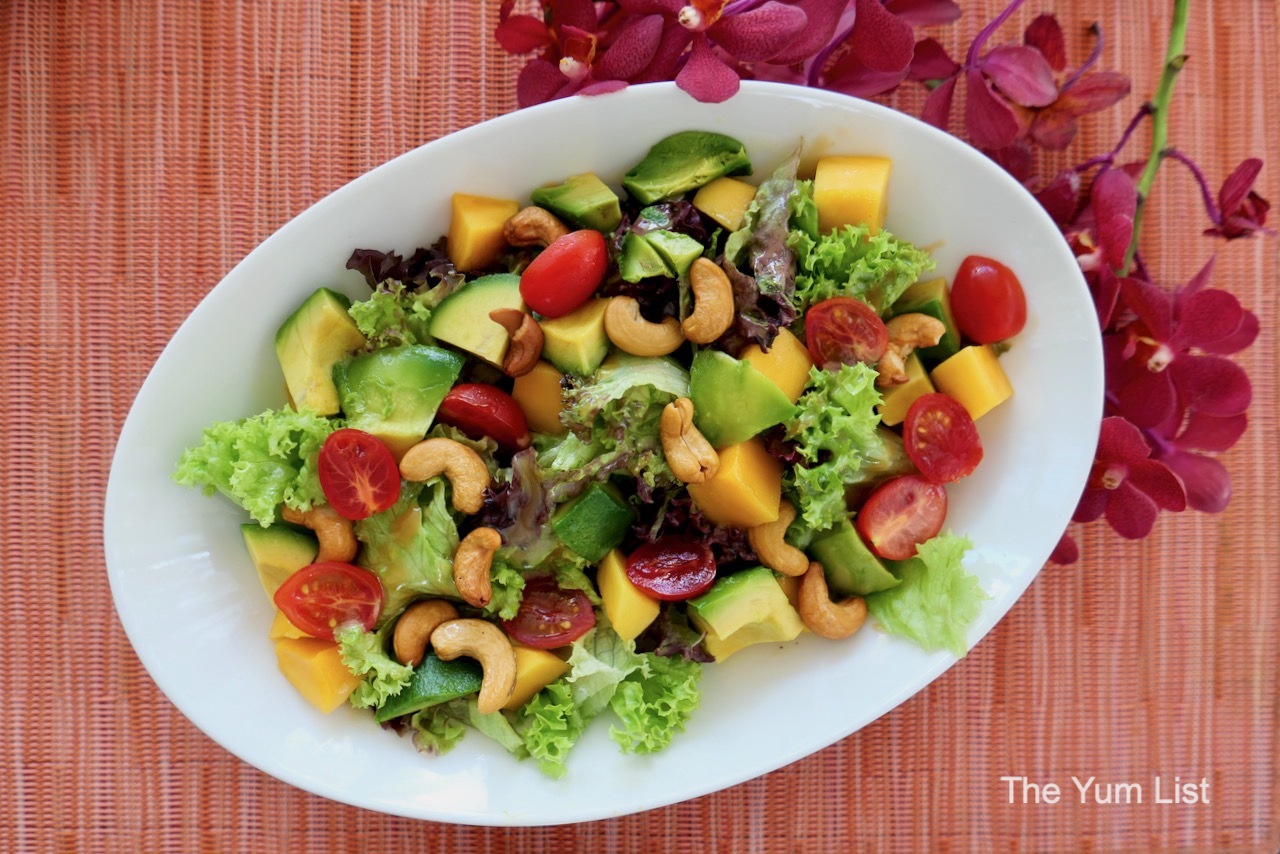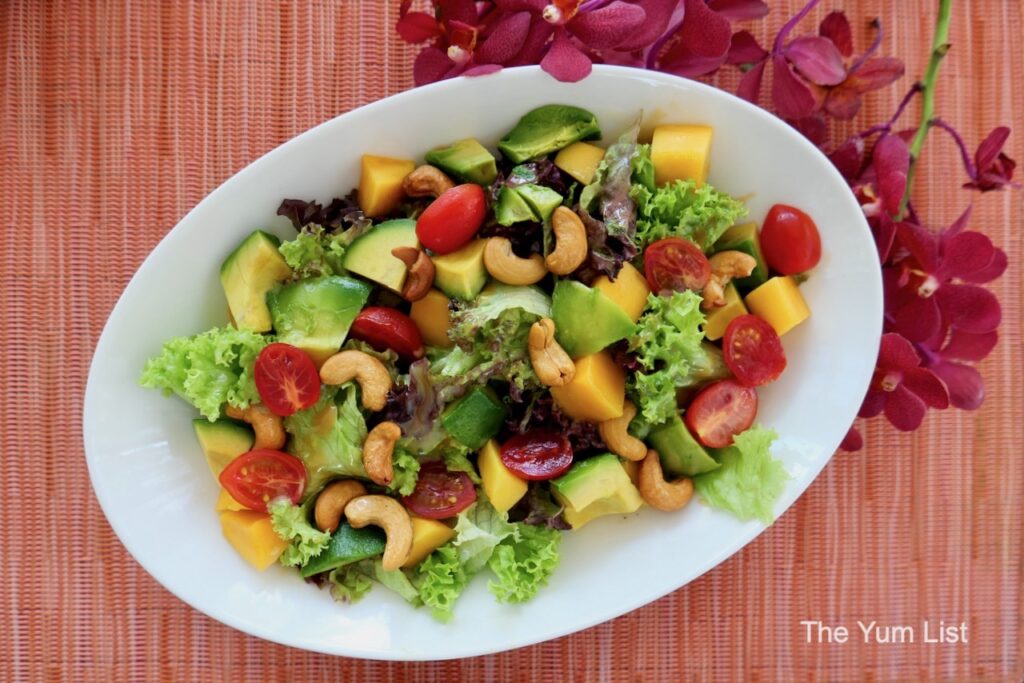 Facilities – Luxury Beach Villas
Of course, villa guests have access to all hotel facilities, such as the fitness room, spa, and common area pool. The gym is well-equipped, overlooking some greenery. The pool is so big that even during high occupancy, you'd still be able to carve out a little corner for yourself. We don't. We love the privacy of our villa. We're hoping to sink so deep into the furniture that we become part of it, never having to leave. The luxury beach villas at The Danna Langkawi have more than fulfilled our desire for a swank and rejuvenating getaway. We'd return again in a heartbeat.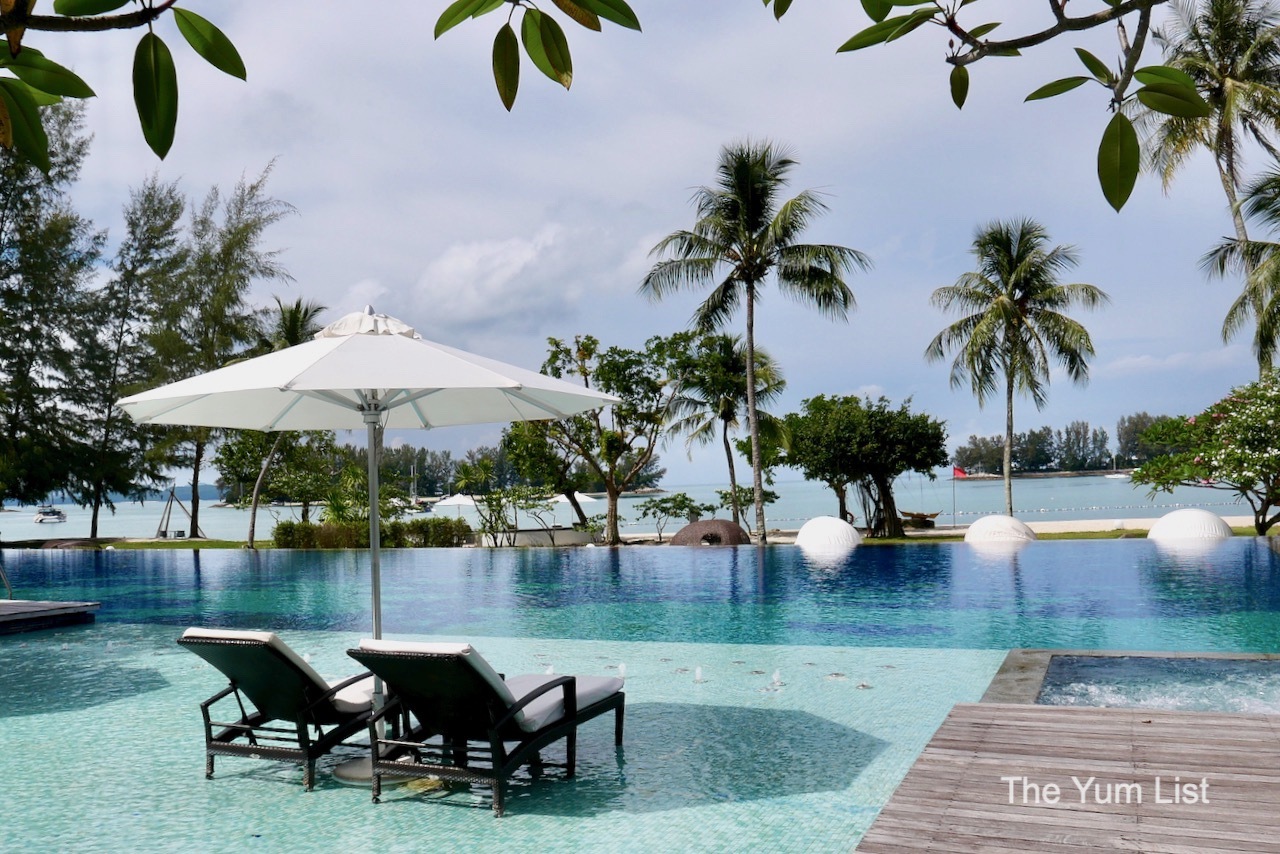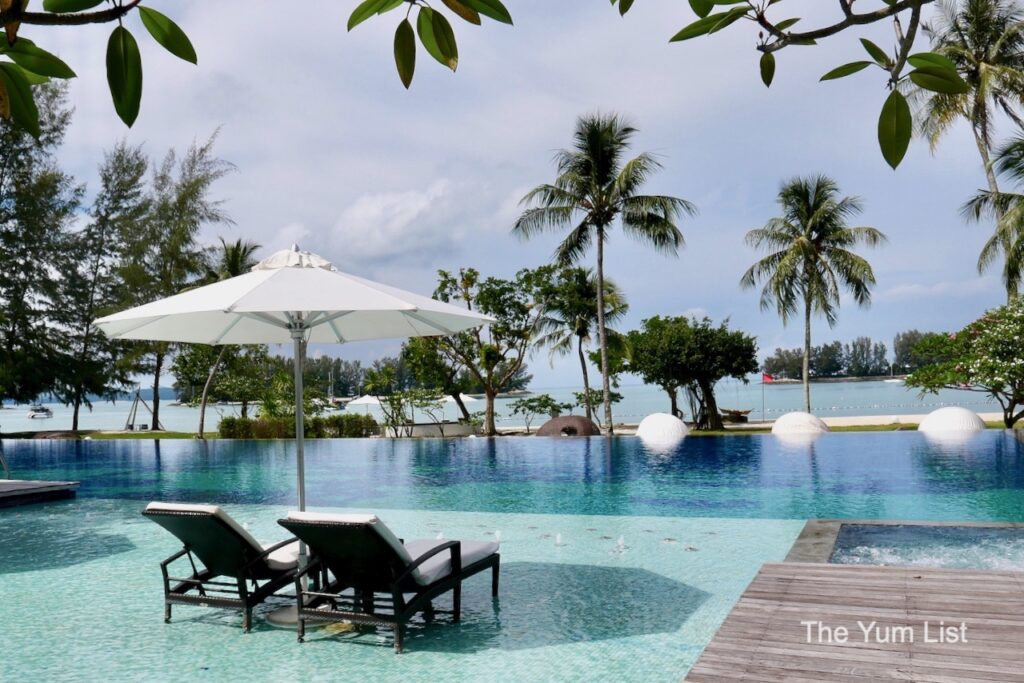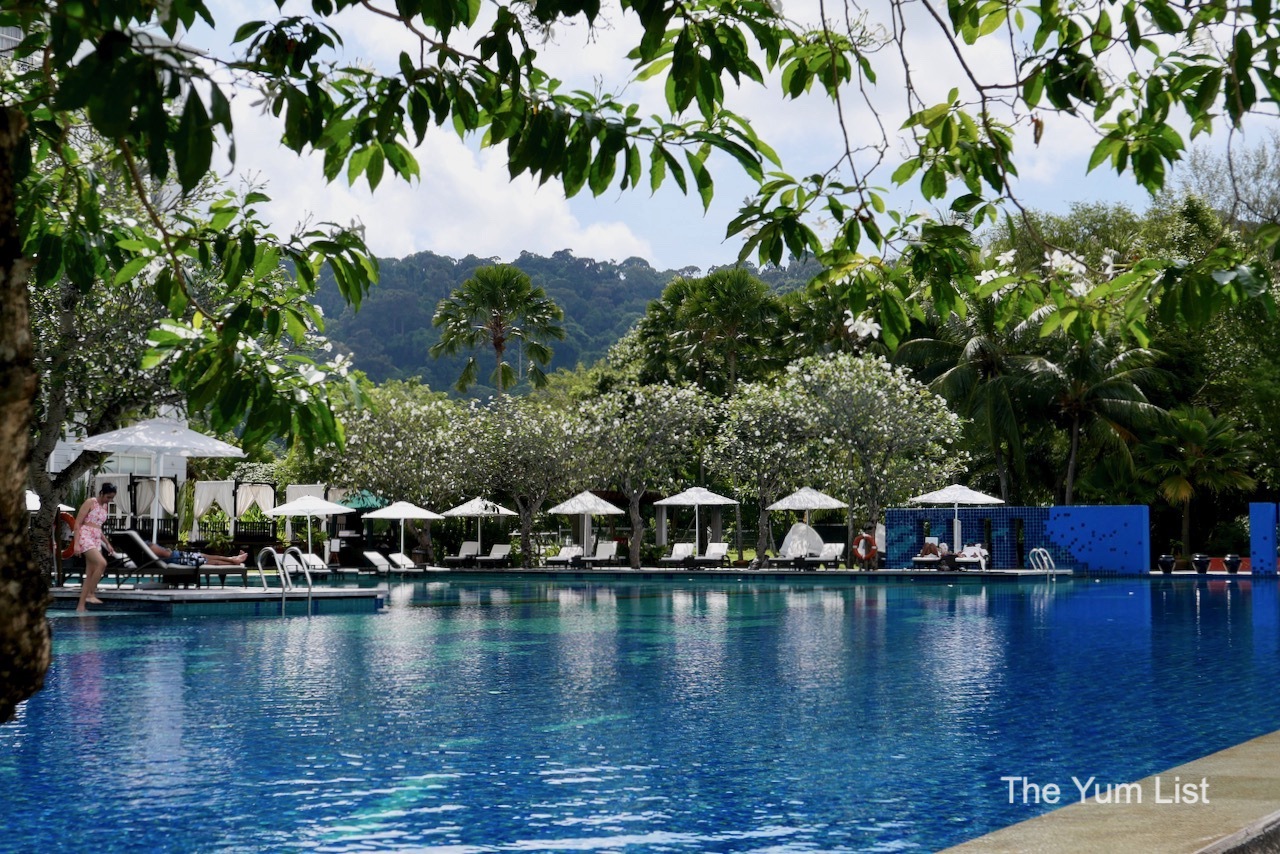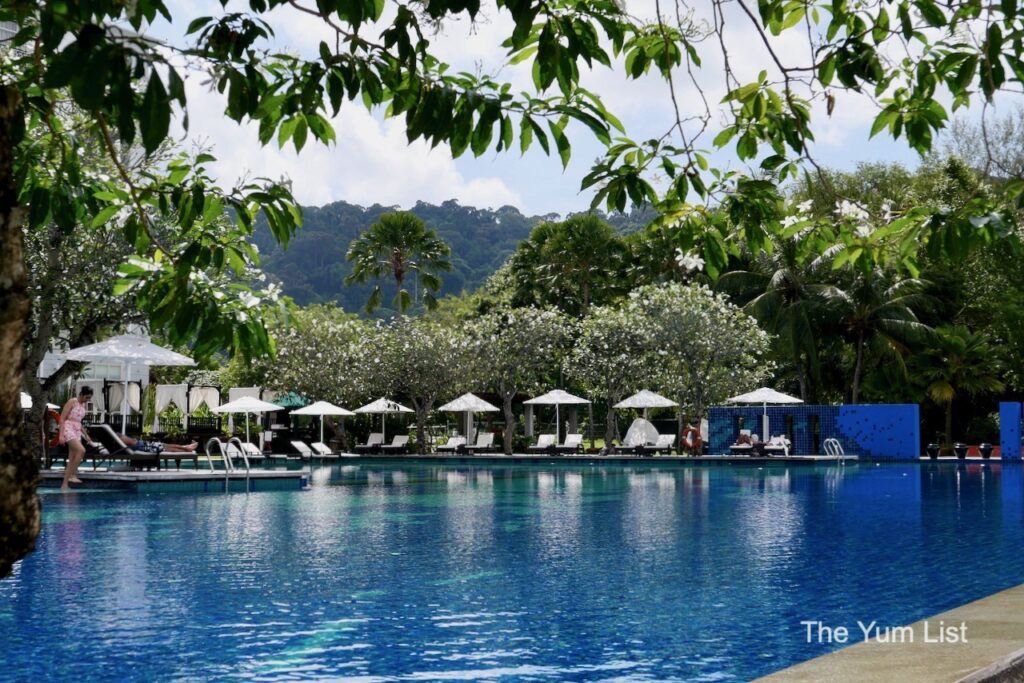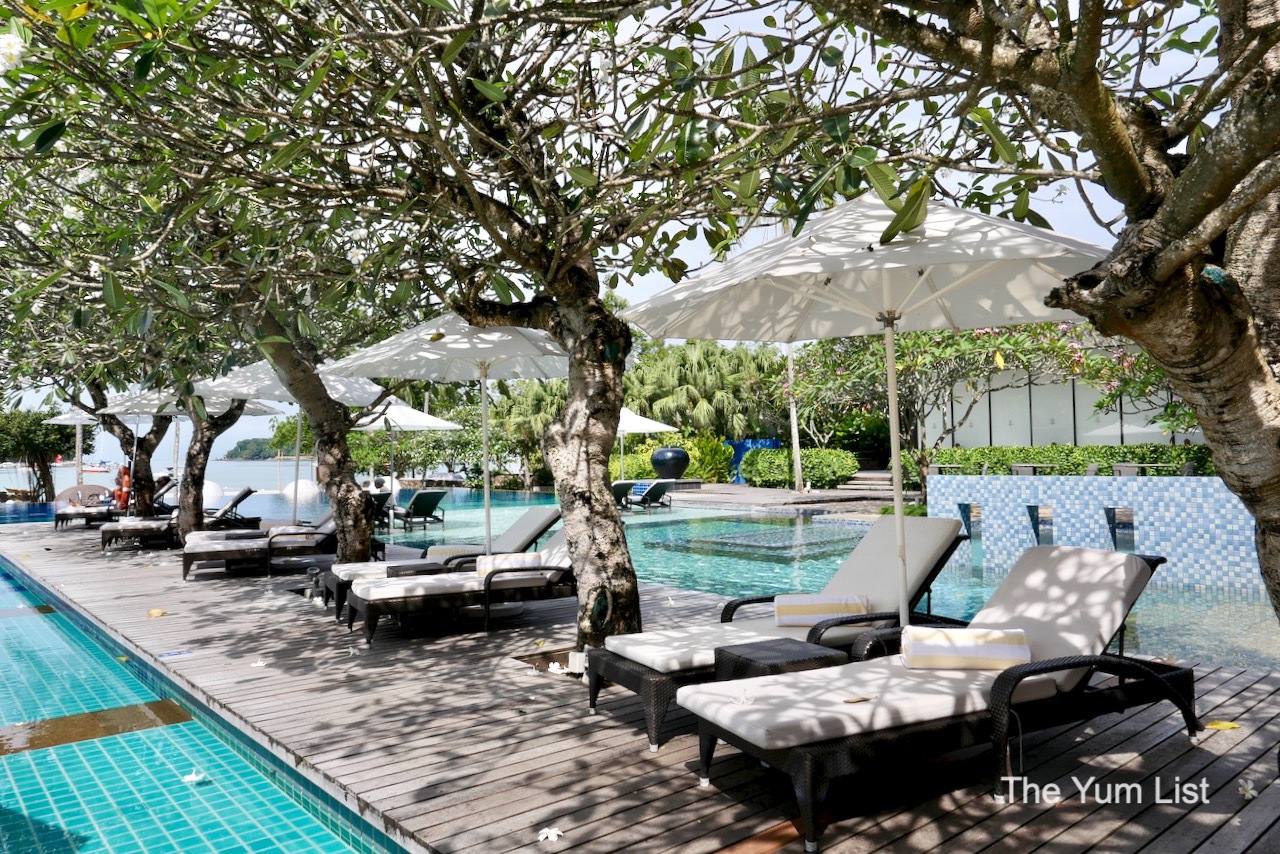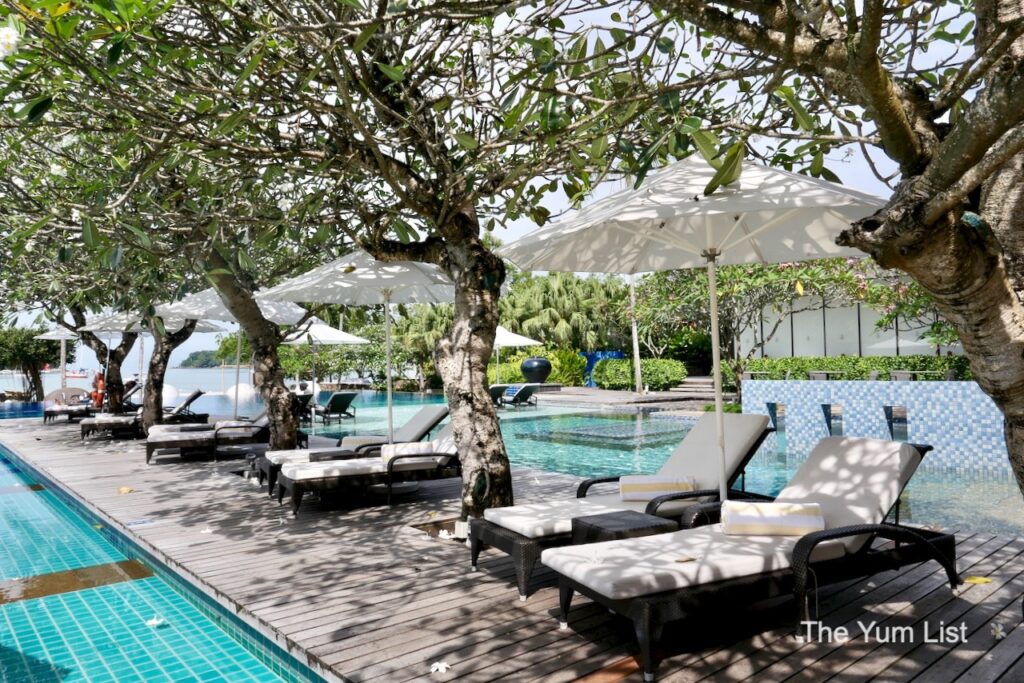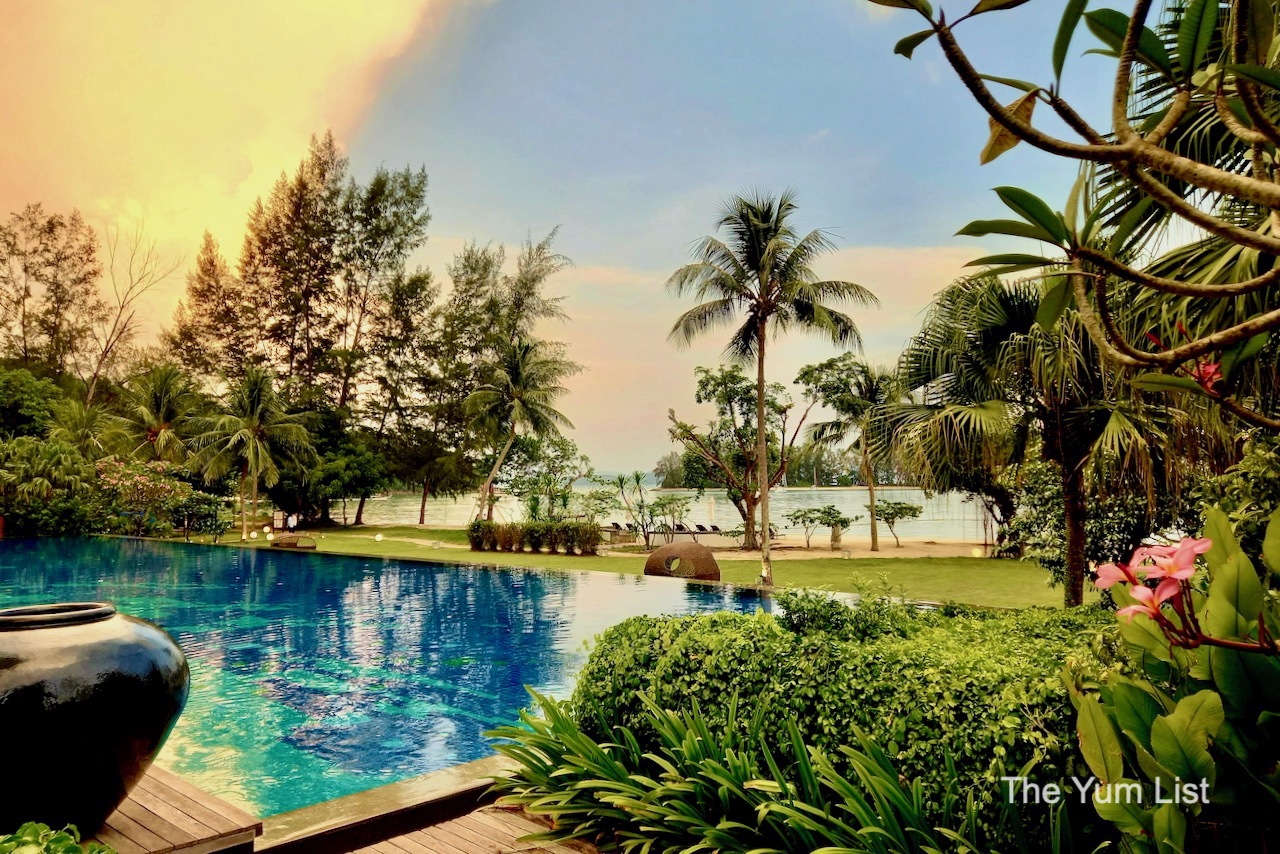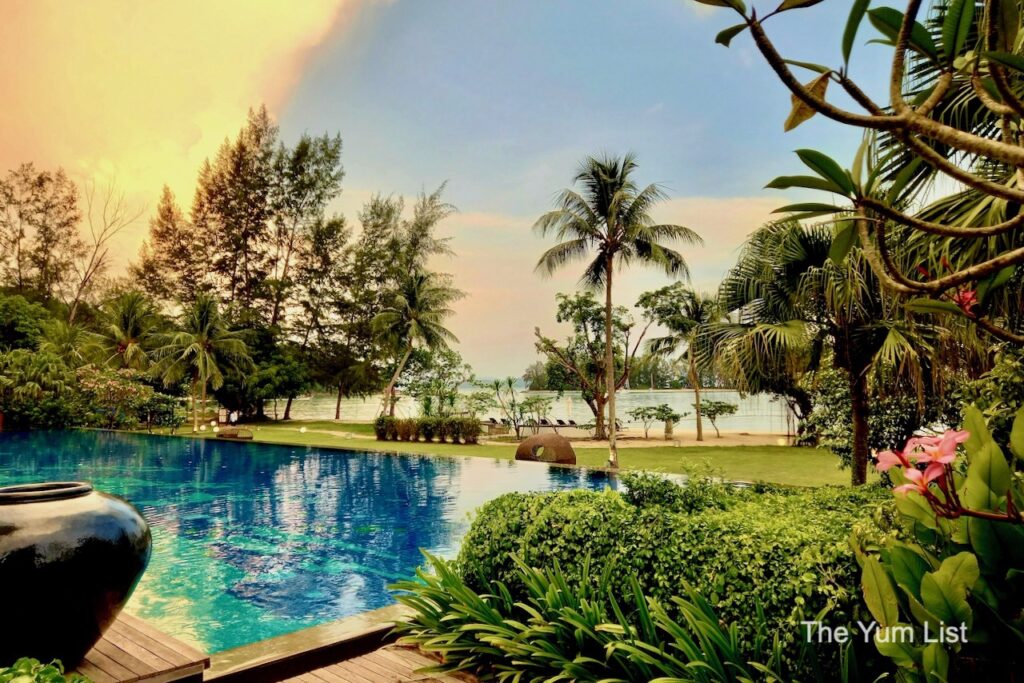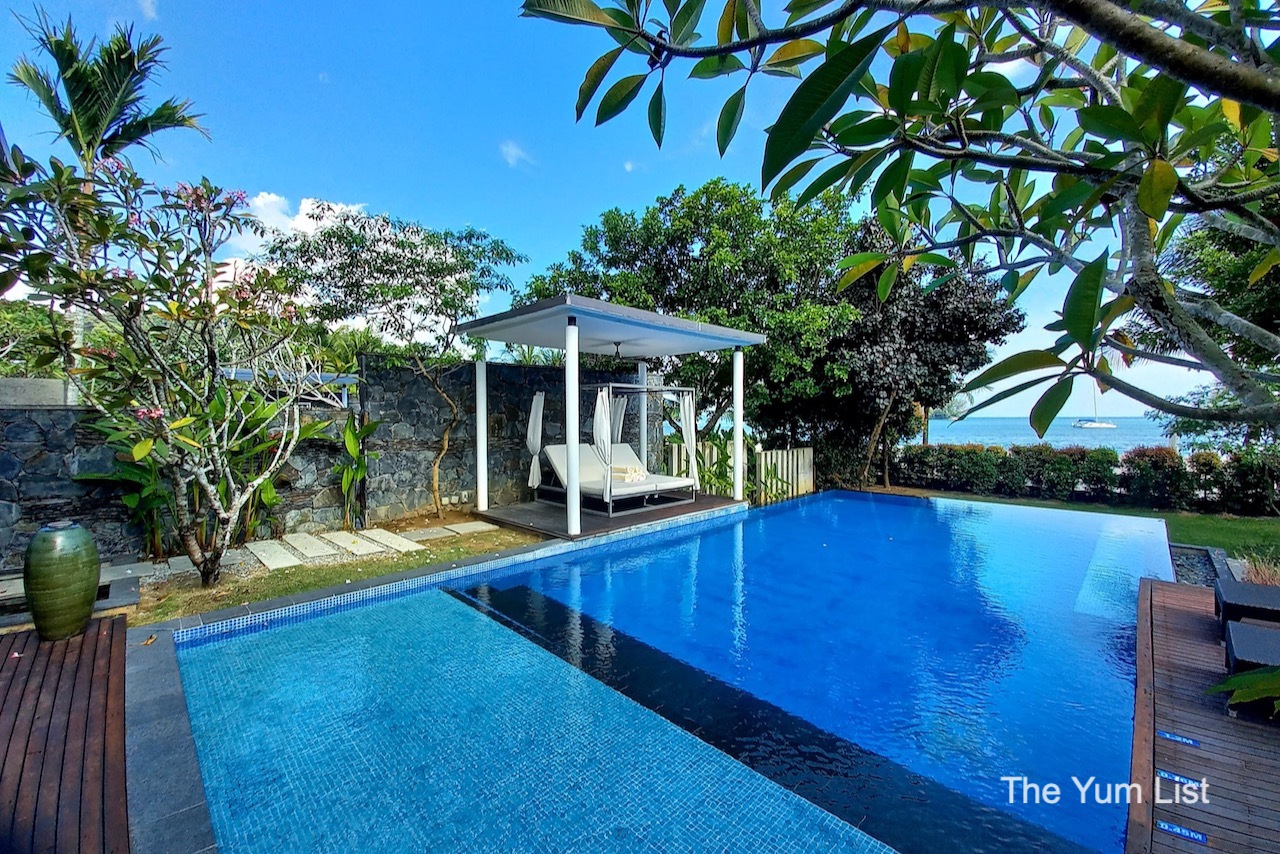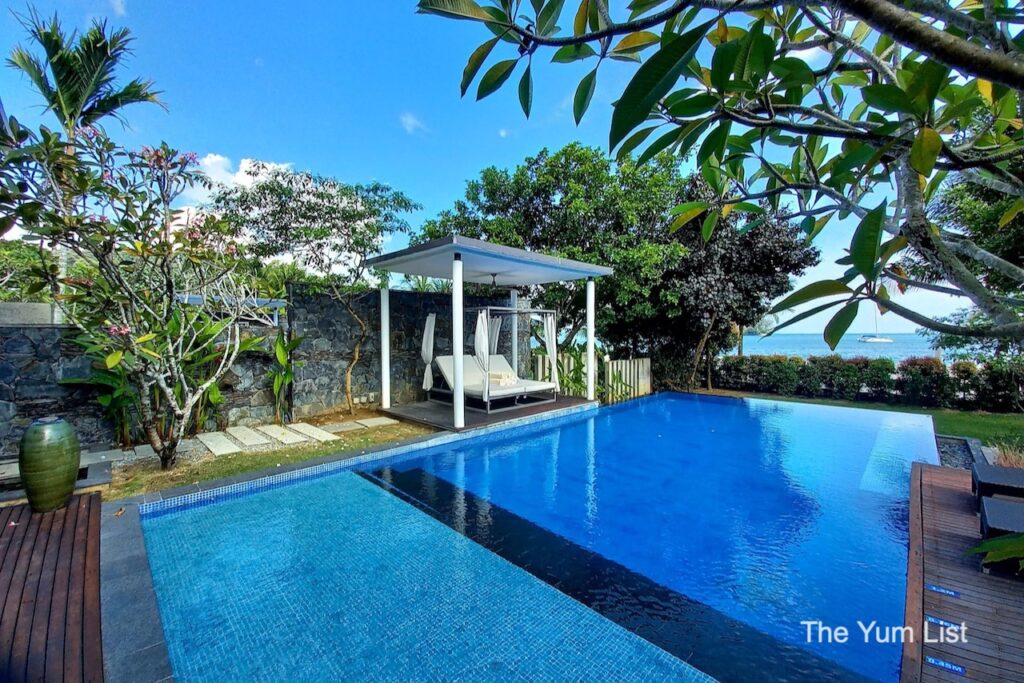 Reasons to stay in the luxury beach villas at The Danna Langkawi: direct access to the beach; private infinity pool; total party pad; spacious setting; fabulous Italian food at The Terrace; new beach bar; only 20 minutes from the airport. *Book directly via The Danna Langkawi's website using THEYUMLIST promo code, and you'll not only get a 15% discount and a bunch of other benefits but also a special "yummy" treat!
Luxury Beach Villas @ The Danna Langkawi
Telaga Harbour Park Pantai Kok
07000 Langkawi, Malaysia
+6 04 959 3288
[email protected]
www.thedanna.com
Find more recommendations for travel to Langkawi here and stay up to date with the latest gourmet happenings in Malaysia here and here.