Underwood Bakers – Bukit Bintang Café
Words: Matt Brown
Photos: Rich Callahan
The inspiration behind the three-month-old Underwood Bakers in Bukit Bintang was Australian cafe culture – clean, fresh menu items in a breezy atmosphere, all underpinned by excellent coffee. I hate to give away the ending at the start of the story, but they have exceeded their lofty goals in a very short time. Our party was blown away by the ambience of the converted hotel into a functioning bakery and natural light-filled space with ample indoor and courtyard seating. When the food and drinks started to arrive, our appreciation of the effort and thoughtful care taken in each offering was immediate. Whether you're familiar with Aussie cafes or not, a visit to Underwood Bakers is well worth it, and your taste buds will sing your praises for days after.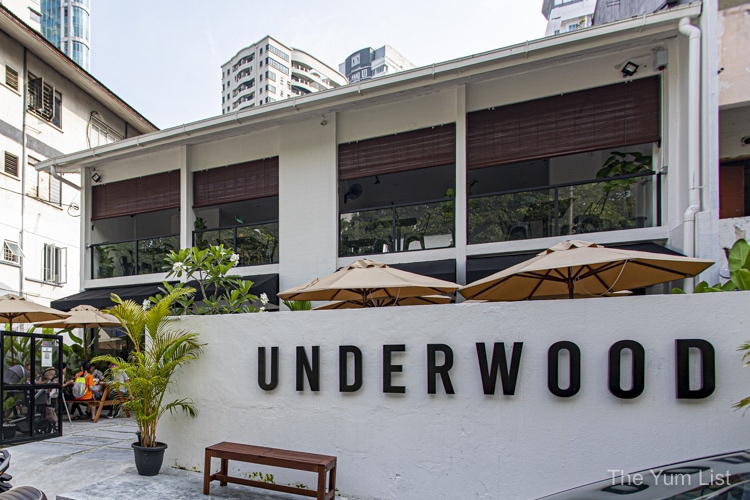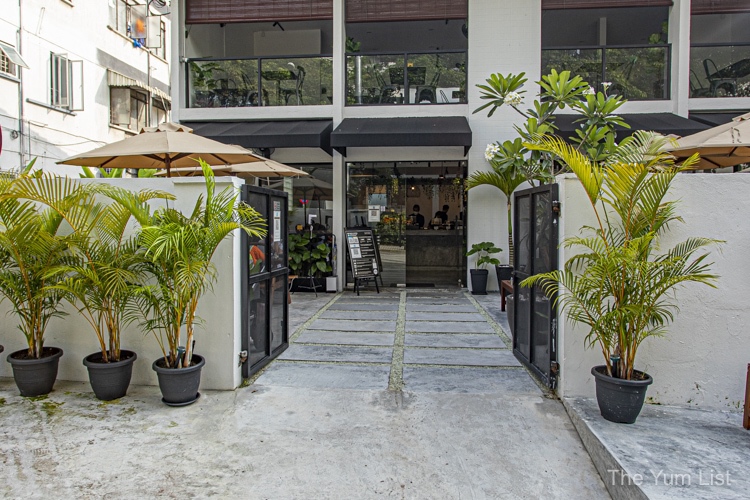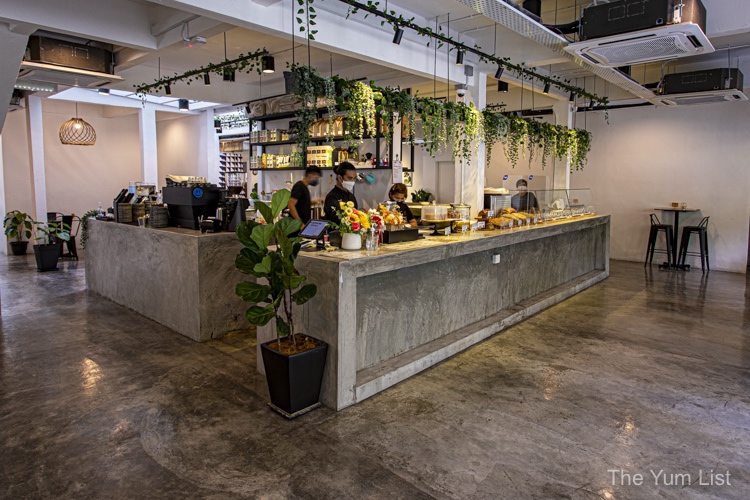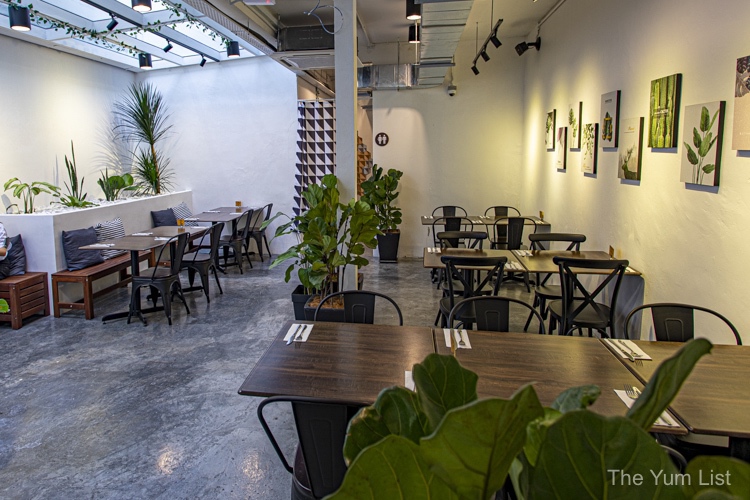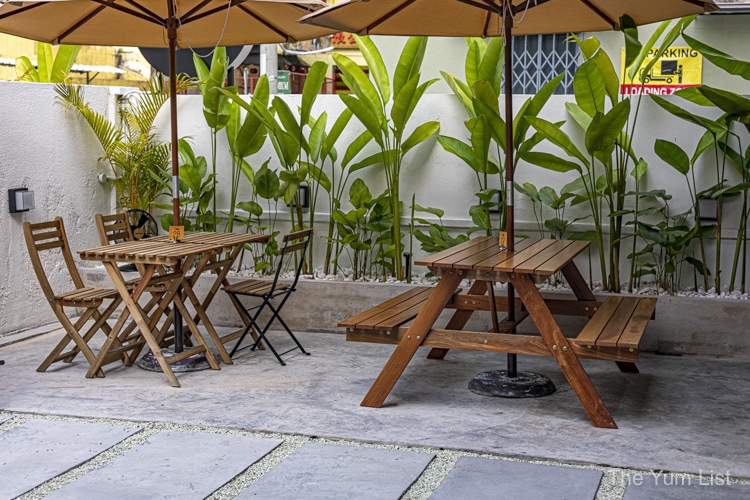 "Bread-fast" at Underwood Bakers
An initial viewing of the menu may cause some wonderings about where the standard café breakfast fare can be found. Don't worry at all, and trust that the offerings available are suitable for a diverse range of tastes. We started with a serving of the Eggy Brioche Toast (RM28), presented beautifully with touches of berries, crumbs, coffee caramel and mascarpone surrounding rich slabs of French toast adorned with beef bacon. The Avocado Toast (RM28) takes slices of the bakery's country bread and combines smashed avocado and poached eggs with a classic hollandaise sauce and leaves of fresh spinach.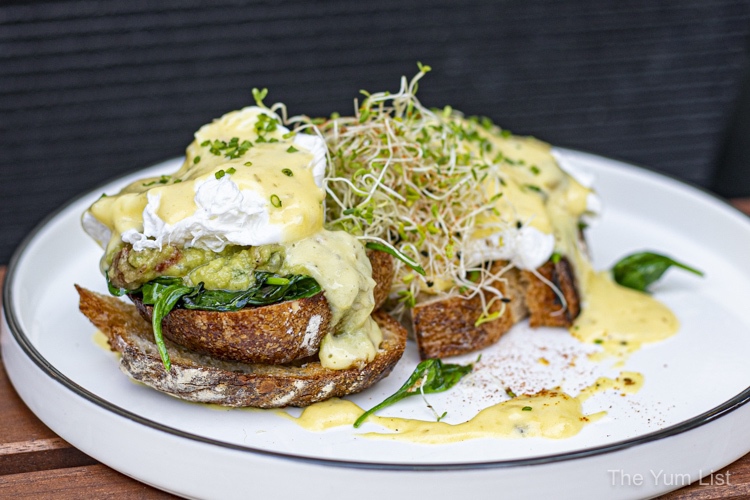 The use of the in-house breads allows for incredibly light flavours in each dish that features the delicious carbs on offer. Loaves of the bread, crafted each morning at 3am on the premises, are also available for purchase from Underwood Bakers.
For Sharing
From the Signature Share menu, we sampled the Romaine and Egg Plate (RM26). Having never eaten this combination before, I was a little sceptical until the plate was placed in front of me. The roasted lettuce hearts pair so effectively with the cold egg salad, coriander dressing and crispy tempeh pieces that I was suddenly in great danger of licking the plate clean. This was a brilliant execution of a light and unique option for a breakfast menu.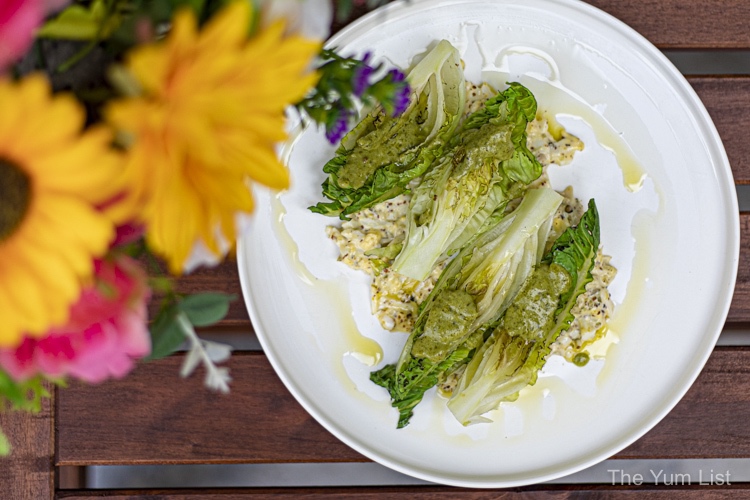 For a tasty option that is a great take on a classic breakfast dish, the Tropical Tango Bowl (RM28) selects fresh fruit pieces to compliment the vanilla yoghurt, organic honey and in-house granola, which was toasted and sticky enough to be a delight all on its own.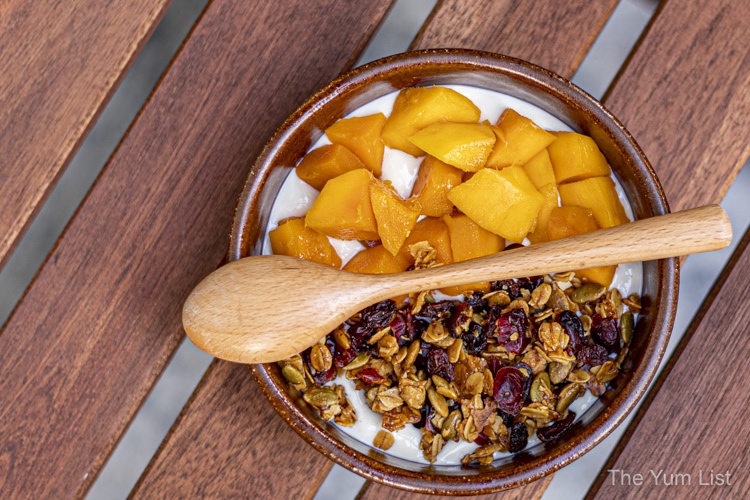 If you're after something savoury and heartier, consider the Pumpkin Gnocchi (RM28), which smells as good as it tastes and cleverly infuses the pumpkin romesco sauce with miso and brown butter. The Cauliflower Gado (RM26) roasts their cauliflowers with lentils, pickled red cabbage and kaffir, all served with a fresh citrus dressing. It's another fantastic vegetarian option that Underwood Bakers offers with such pride and confidence; you don't ever miss the usual bacon or sausages. When the veggies taste this good, who needs meat?!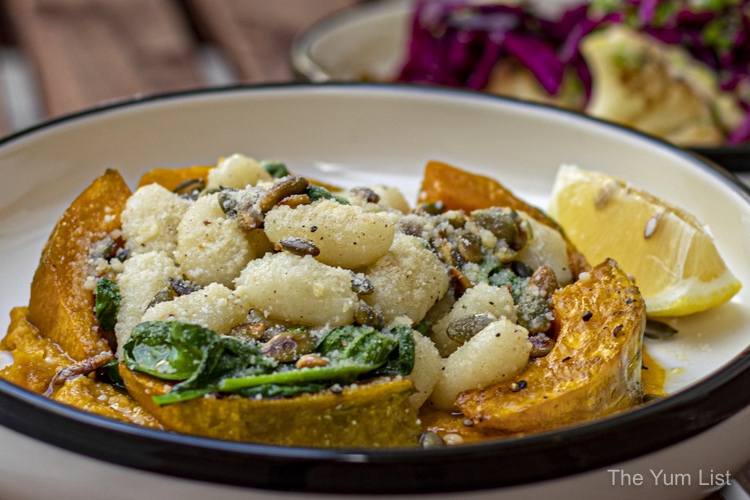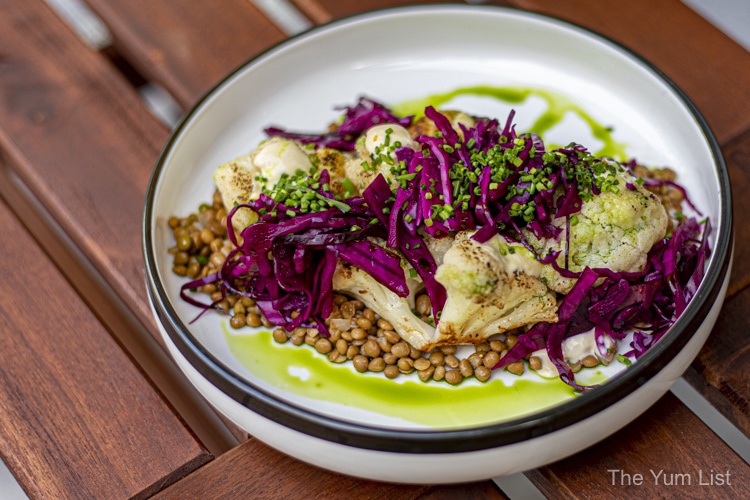 Pizza
Speaking of vegetarian deliciousness, from 10am, you can choose from eight different pizza options on Underwood's amazing sourdough bases. Our classic Margherita (RM28) keeps it simple and moorish, using just fresh basil, parmesan and mozzarella cheeses with a light tomato sauce. Obviously, I have never felt guilty about eating pizza for breakfast, but when it's this easy to eat before lunchtime, Chef Ali's commitment to the crust takes it to another level.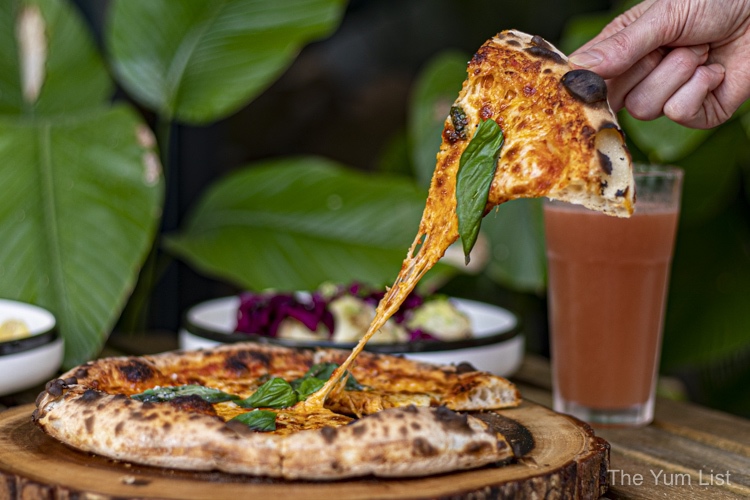 Pastries at Underwood Bakers
Choice at Underwood Bakers never feels overwhelming, except in the sense of FOMO from wanting to try more than you can handle in a single sitting (take away is always the saving grace here). This is probably never truer than when viewing the incredible array of pastry choices available in the display counter. The tarts, croissants, pies and puddings on offer vary daily and often combine a local influence in the ingredients for something beyond the standard fare.
The Pandan Kaya Croissant (RM9) melds the sweetness of pandan frosting with a flaky and buttery pastry crescent that begs to be joined by a smooth coffee. Other choices include Mushroom Puffs (RM12), Cranberry Cheese Muffins (RM8), Chocolate Cinnamon Pudding (RM8) and Pengat Pisang Danishes (RM12). This list is not exhaustive, however, and please don't blame me if you arrive to find the cabinet empty, as word is quickly spreading about the delicious pastry work of Chef Jo.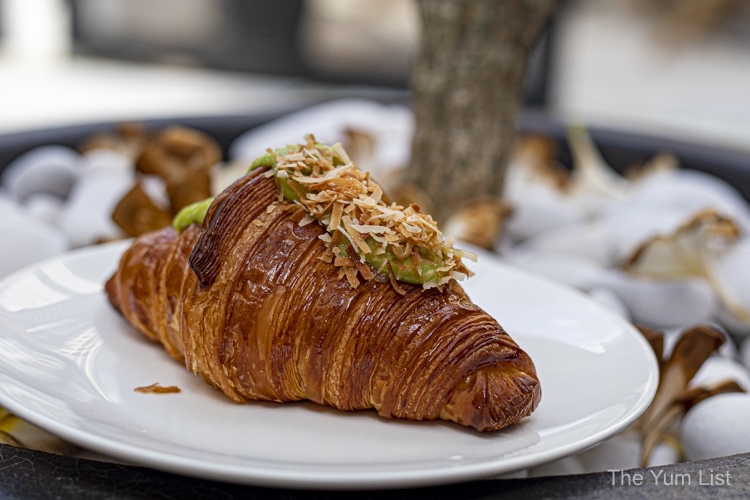 Of course, at this point, you will need to have found some source of hydration, which is where Underwood Bakers also has you covered with a multitude of hot and cold choices.
Drink Menu at Underwood Bakers
To the surprise of absolutely no one, this place that does ambience, menu choice and good vibes so well also nails their coffees. The Flat White (RM12) is straight out of Melbourne and can be made with Soy, Almond or Oat milk (add RM3). I highly recommend the creamy oat milk. All the usual suspects are available – Long Black (RM10 Hot, RM12 Cold), Latte (RM12 Hot, 14 Cold) and there's even an Australian Iced Coffee (RM18). I'll go out on a pretty short limb and predict that you'll be at Underwood for the length of at least two drinks, so mix it up and enjoy.
Non-coffee drinkers are well served by in-house cold-pressed juices such as the ABC (RM16), which combines apple, beetroot and carrot in an impressively smooth blend of all three flavours. The Summer Paradise (RM16) is a not-too-sweet mix of watermelon, cucumber and ginger for a fruitier start to your day. Uniiq Kombucha (RM18) is also on hand for those who like to have a bit of fizz in the morning; the Passion Fruit flavour was perfect as the temperature rose outdoors.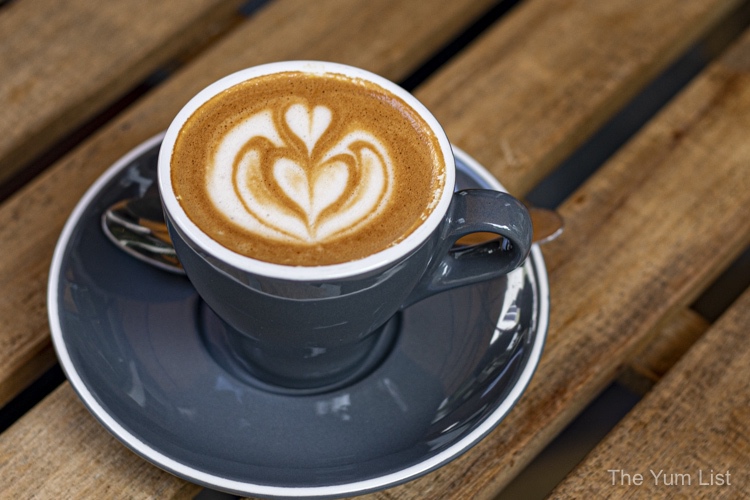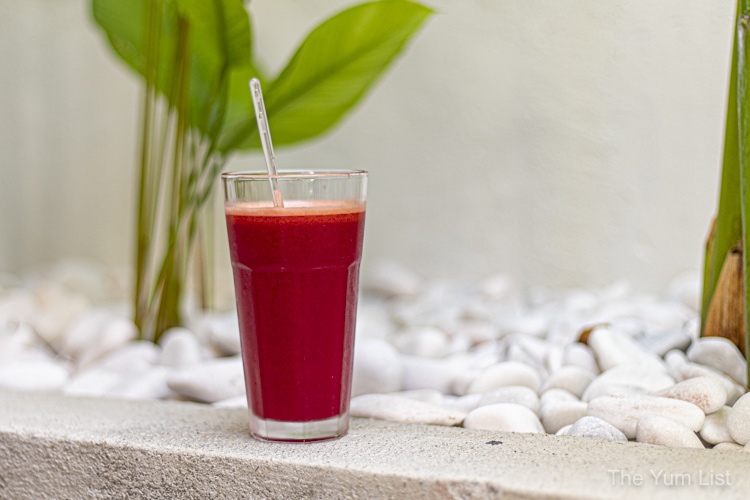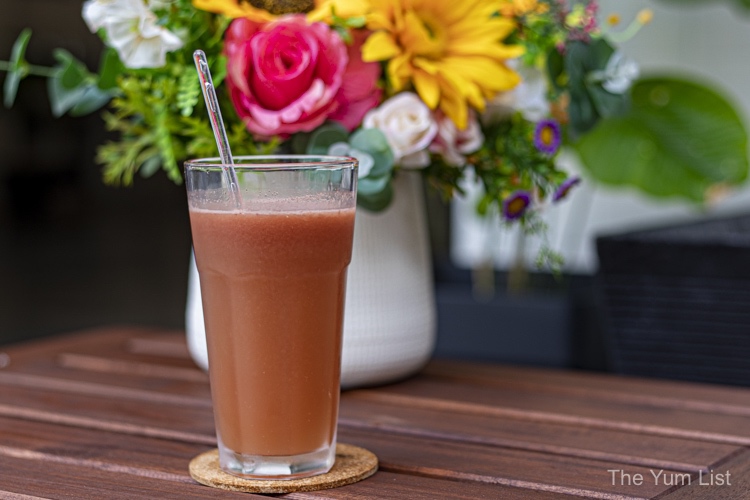 Reasons to visit Underwood Bakers Café & Restaurant: coffee to warm the heart of any homesick expat, along with flavour combinations that make breakfast interesting again. A bright and welcoming location that feels like a well-kept secret until you realize all the incredible pastries have sold out in record time. Monica enjoyed the diversity of the coffee menu, Rich was unusually silent as he savoured the Eggy Brioche Toast, and Matt will tell anyone who'll listen about just how great roasted lettuce can be. Get there before the whole city is lining up to get in.
Underwood Bakers Café & Restaurant
41, Jalan Sahabat, Bukit Bintang,
50200 Kuala Lumpur, Malaysia
www.instagram.com/underwoodbakers/
Underwood Bakers Café & Restaurant Opening Hours
Tuesday to Sunday, 7:30 am – 5:30 pm
Closed Monday
Find more of our favourite cafes in Kuala Lumpur here and stay up-to-date with the latest gourmet and travel recommendations for the country here and here.