Her House Bar Chinatown KL
Words: Matt Brown
Photos Rich Callahan
Located upstairs in a space once used as an antique store and mahjong café is a solid metal door that doesn't seem to be used for anything. Push it open and step into a psychedelic, neon-filled portal to a very different world than what is found in the rest of Jalan Sultan. Once you've taken the requisite trippy selfies and worked out which mirrored wall is actually another door, you enter Her House, a cool and friendly bar that mixes up a delectable range of inspired cocktails.
Opened since January 2022, Her House is a space that feels intimate enough for a date night and offers plenty of room for larger parties. The staff are excellent at offering suggestions, matching bites with your drinks and telling incredible stories – just ask for the origin behind the bar's name.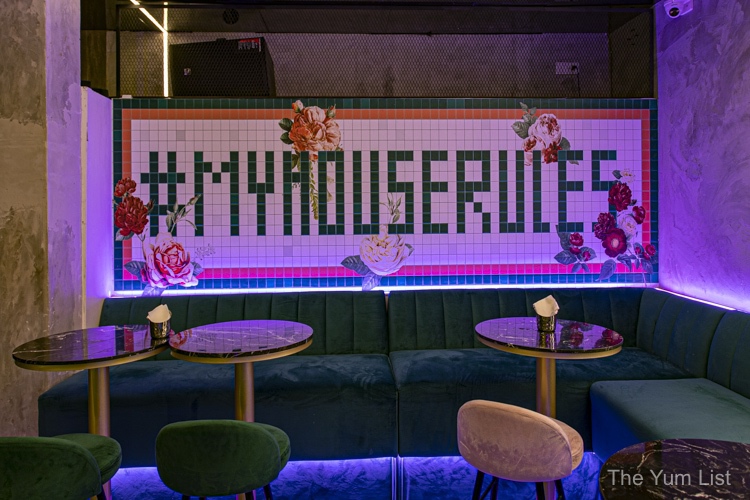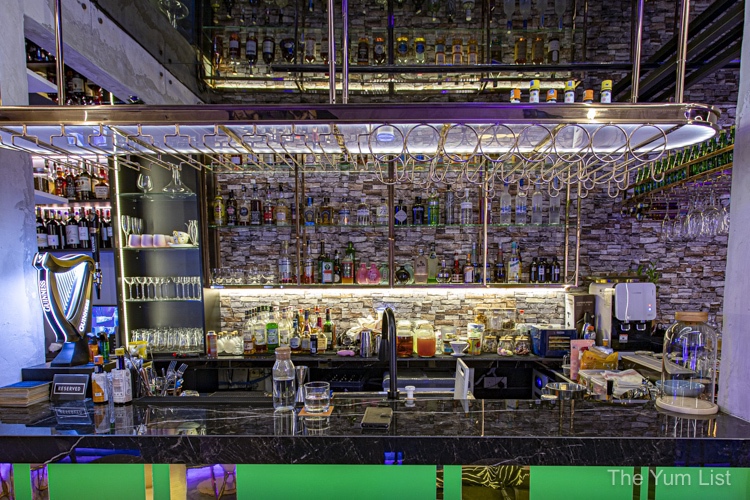 Her House Craft Cocktail Bar KL
The cool vibes of Her House are emphasized by the low lighting; you can still find your way around and look at your guests' faces, but if you've just stepped in from a bright and hot street, it's an ambience that transports you to a different time and place. Don't worry about the dark and its effect on your ability to read the menus, though, as these have been thoughtfully designed to be backlit by LED lights. When you open them up, you can almost hear a choir singing its praise for the range of items on offer.
Before we even get to how amazing the cocktails are at Her House, some respect should be paid to the unsung hero of many of these concoctions – the ice. At Her House, the ice comes from highly filtered water in an array of shapes to fit in their clever range of glassware and was the clearest I have ever seen. Yes – I'm excited about ice! Depending on what you order, mixologist-in-training Janell, may have to slice and shave a prism into a different shape, which is an oddly satisfying moment of bar work to behold.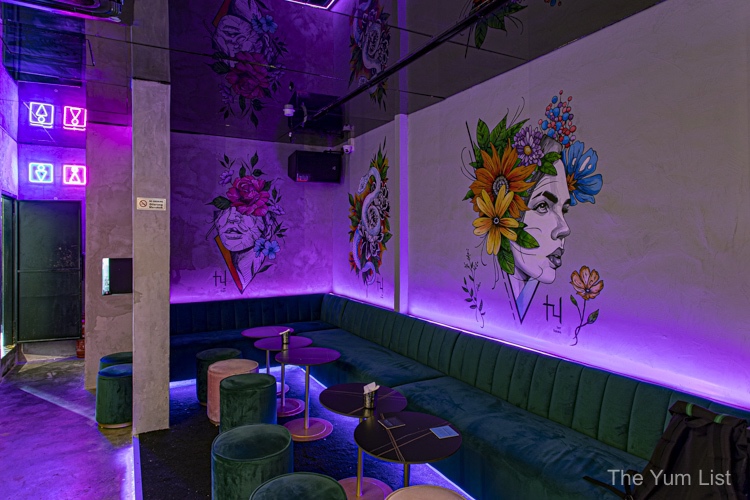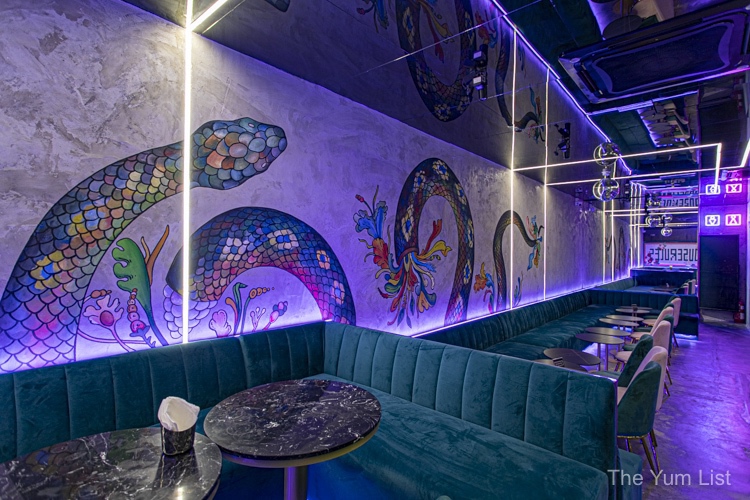 Her House Cocktails
Bars around town are responding to the requests of their customers for drinks with a lower alcoholic strength, and Her House offers some very enjoyable low-ABV options. Lips Kiss (RM40) is a refreshing blend of Aperol, soda and smoked sour plum with a little dash of Campari that is not as smoky in flavour as it may sound. True Love (RM40) is what I described at the time as an artfully arranged theme park in a drink: you'll understand what I mean when you order one. Perrier water, Lillet, Vermouth Bianco and rose tea are a light combination made sweeter with the addition of boba-style strawberry popping balls. Pop as many as you like to craft your very own flavour – it's a choose your own adventure in a tall glass!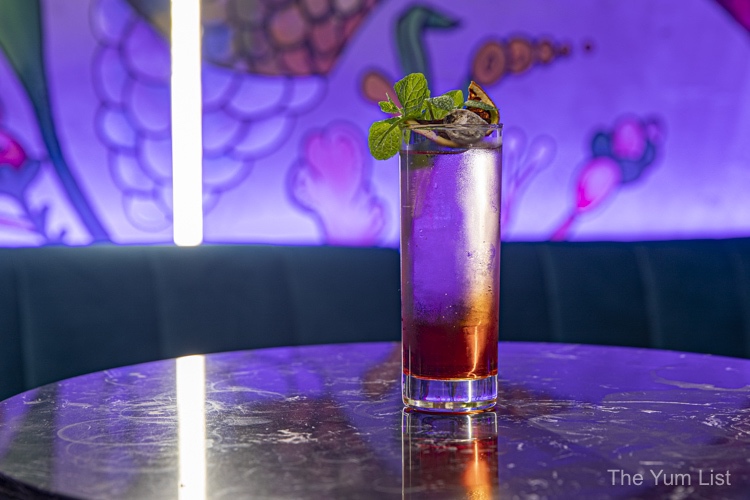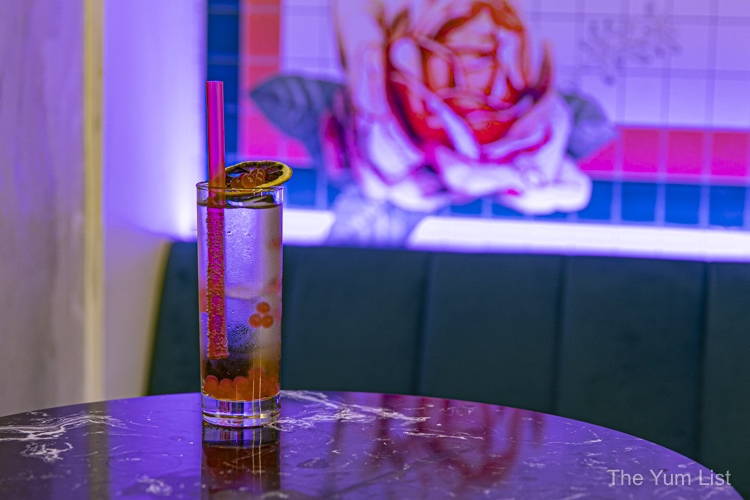 Moving from the low-ABV choices to the rest of the cocktail menu and there really is something for everyone. Pyromaniacs can rejoice in the fiery presentation of Zombie (RM49), a fresh and fruity creation of three different rums with Her House's own fruit juice, aromatic bitters and Falernum syrup. Most Wanted (RM47) is nod to the Chinese heritage of the building and neighbourhood, taking Baijiu-soaked pork, cognac, sherry, honey and fresh orange and lemon juices. Her House has master bartender Kelvin's take on what is considered Malaysia's national cocktail, Jungle Bird (RM45), with OFTD Rum, Campari, fruit juices and coffee syrup, all topped with a lightly scorched slice of dehydrated pineapple.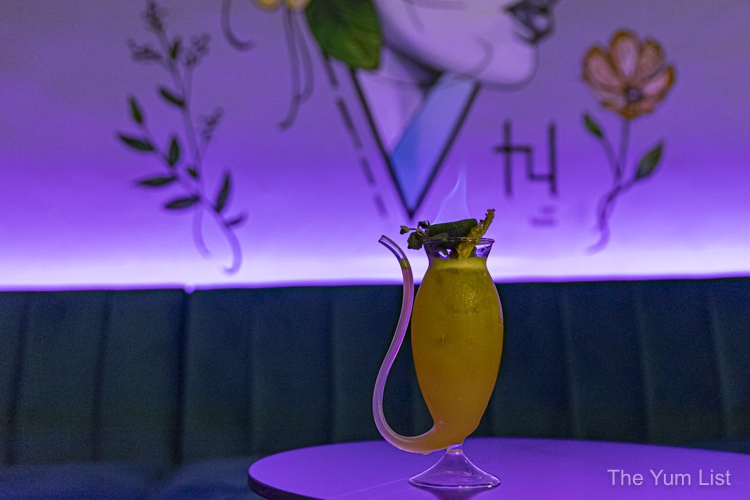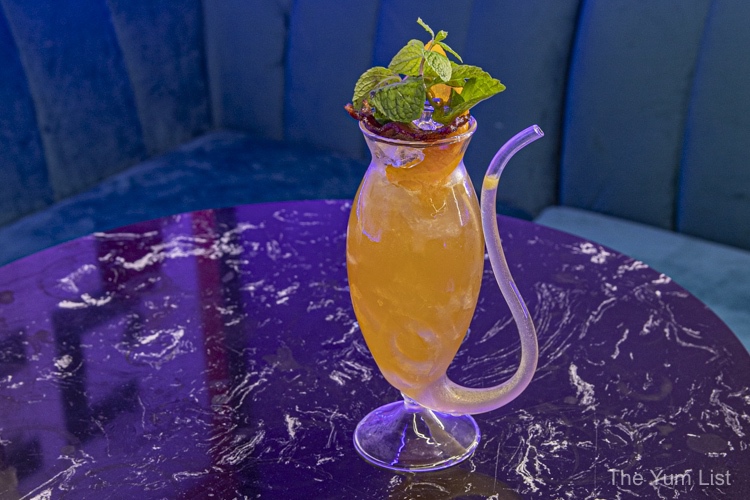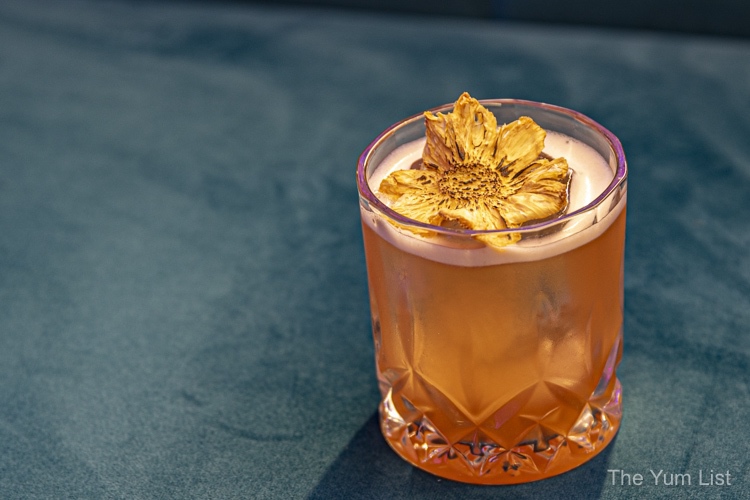 The sweet tooth in your party (possibly also called Matt) will want to order What If…(RM49), a syrupy blend of Red Ginseng cognac, rye whiskey, Soju and Winter Elixir Syrup with snow fungus. Although sweet, the flavours have a mature, after-dinner digestif quality to them. If you're after a more playful and slightly messier dessert in a drink experience, order the Noty Butter House (RM48). An incredible presentation of local peanut butter, house-made meringue, Jameson Black Barrel, macadamia and espresso, the challenge with this is to consume it in all its sticky glory with no spoon.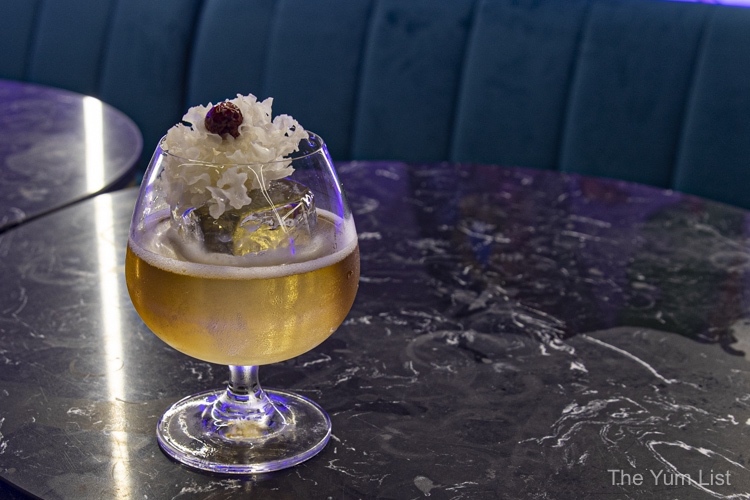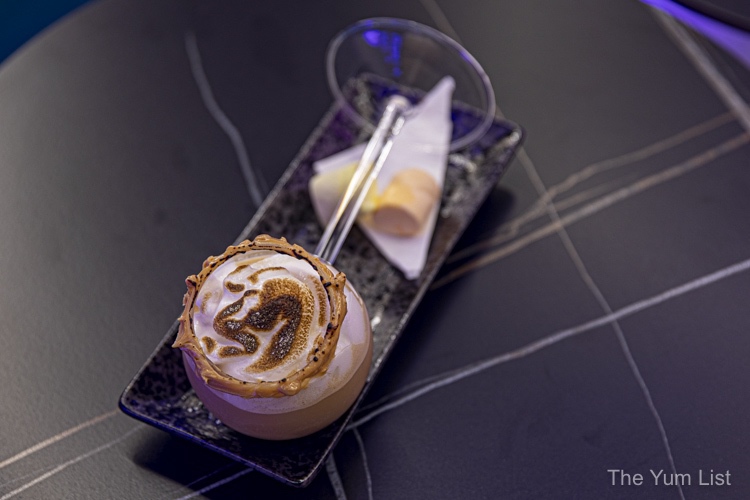 Her House (Secrets)
If finding the hidden venue and making it through the secret door hasn't quite maxxed you out on solving mysteries, you can take your night to the next level by going off-menu. The Yum List has followed talented Head Bartender Kelvin for the last few years, and we're not the only ones. Not only is he a fantastic storyteller, but his mixing skills would rate him among the best in the city. Formerly of Crime Cocktail Bar, Kelvin Lee will concoct some devious and delicious secret recipe drinks should you happen to drop the name 'Kelvin Crime' or 'The Yum List'. I dare you to ask for Cocaine, which manages to use fire, smoke, undisclosed ingredients and a well-placed straw in the creation of something to completely knock your socks off and render the low-ABV items null and void in its intensity.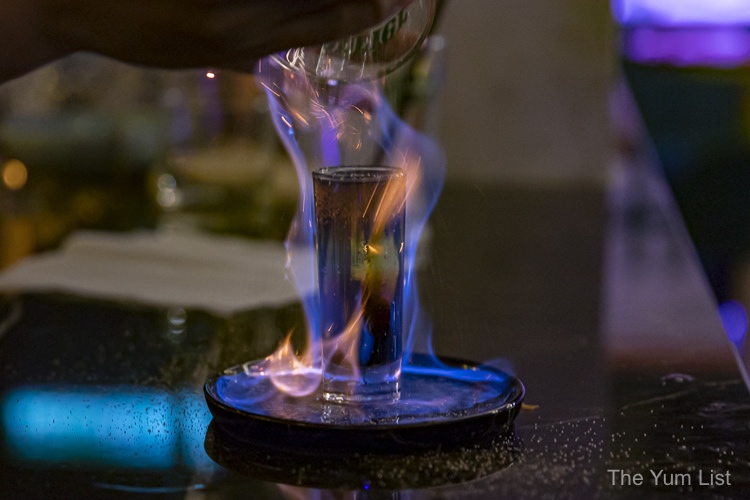 Food Menu
The Japanese-inspired menu available at Her House offers light bites or bowls of heartier fare. You really could have a meal with all of your drinks here. Dishes are salty and delicious and pair so well with the creations from the bar.
Small bites include Golden Pillow (RM16 for 5) crunchy dumplings with a prawn filling; Firecrackers (RM14 for 5) of fried popiah and Eat the Green edamame (RM10). I Taste Hawaii (RM20 for 5) are skewers of grilled chicken, pineapple, cherry tomato and ribbons of cucumber. Other skewers include Chicky Meaty (RM8 each) and Pearl Necklace (RM10 each), which are grilled chicken meat and grilled scallops, respectively.
Yes, I'm Fishy (RM22) is a flavourful piece of grilled salmon while for larger menu items, Her House has bowls of rice and meat. Grilled (RM 22) or Pork Belly Slices with Rice (RM24) instantly allow more confidence in ordering that next drink after filling you up a bit more.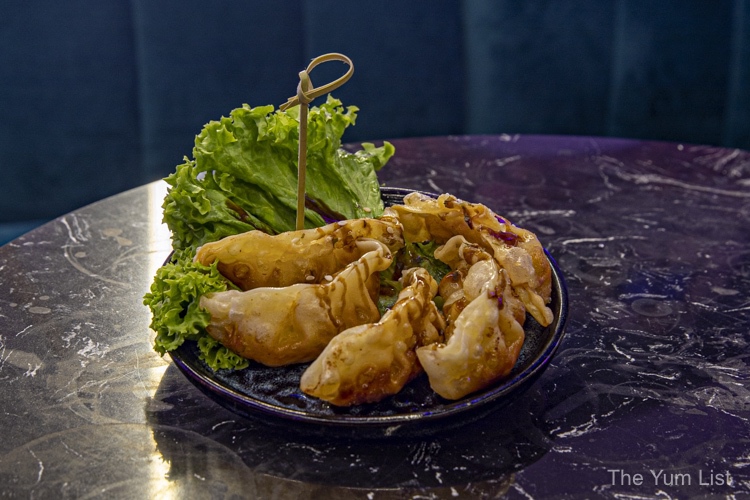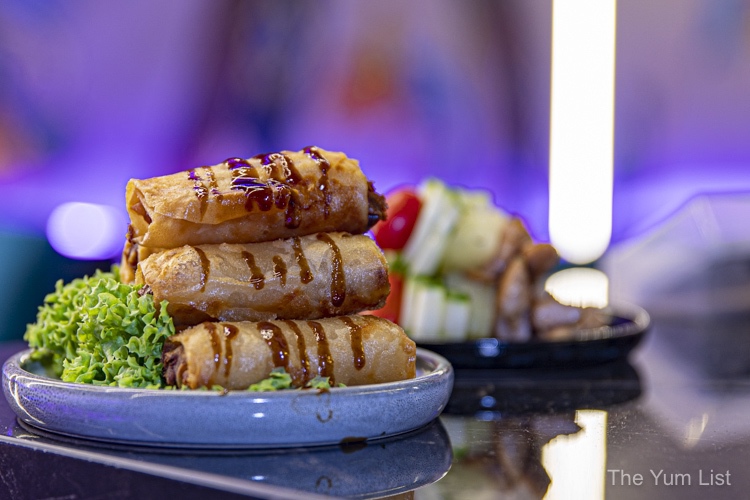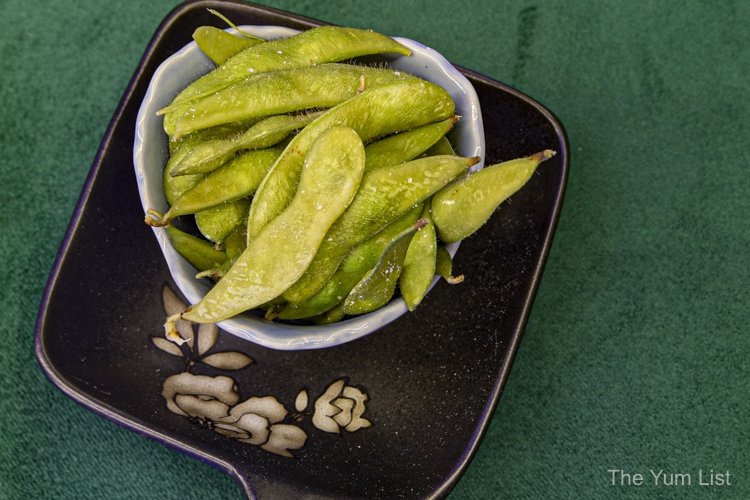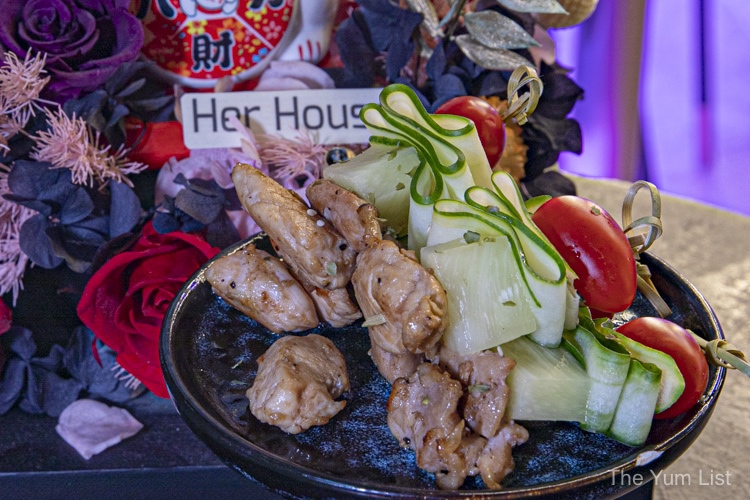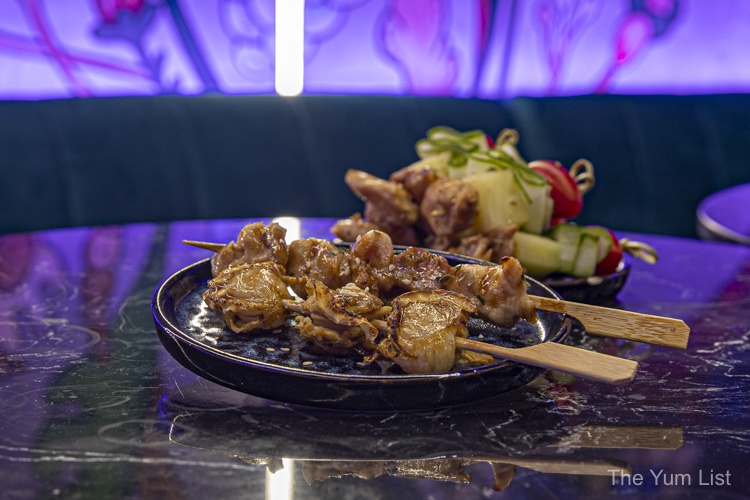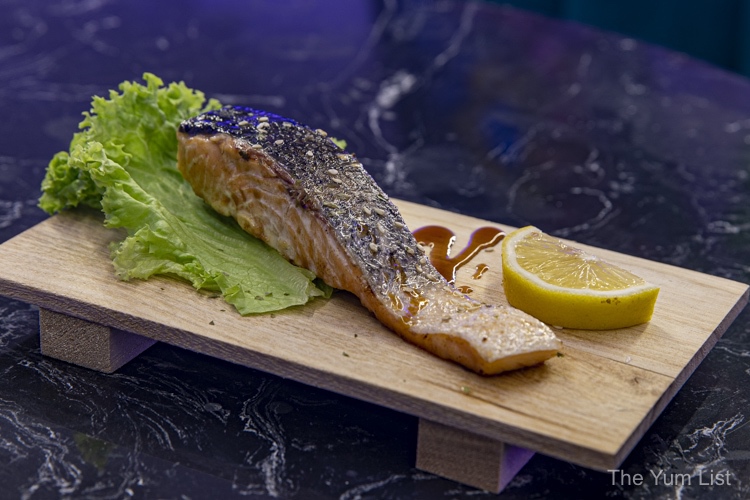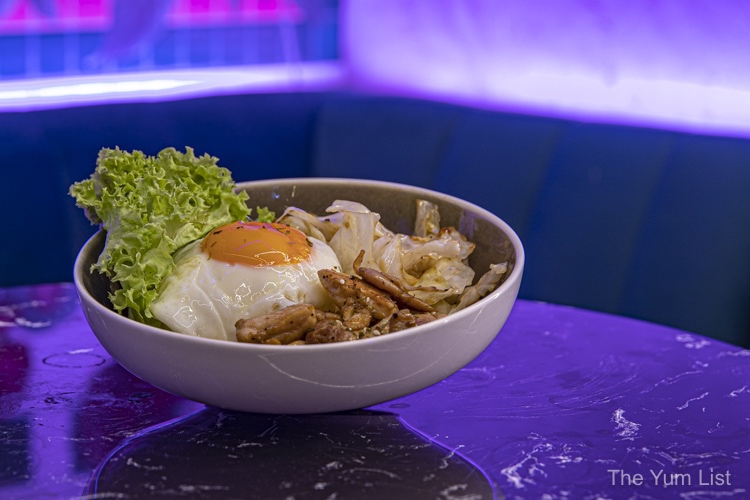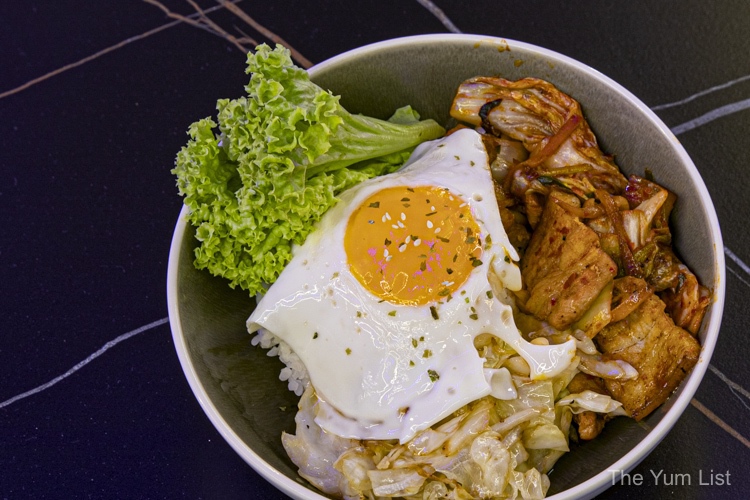 Reasons to visit Her House: an awesome location to spend time hidden from the world in comfort and flavour. The friendly staff is committed to offering a great experience, and you won't be disappointed by the creativity on offer. Matt was entranced by the highly flammable Zombie, Monica was a big fan of the smooth Lips Kiss, and Rich enjoyed the crunchy fried bites on offer.
Her House
No. 63D Jalan Sultan, Chinatown
City Centre, 50000 Kuala Lumpur, Malaysia
+6 017-227-3220
www.instagram.com/herhousekl/
Her House Opening Hours
Friday, Saturday and Public Holiday Eve 5pm – 2am (other days 5pm-1am)
Find more KL bar recommendations here, and stay up-to-date on the latest gourmet and travel happenings around Malaysia here and here.