Rust KL Café & Bar
Words: Monica Tindall
Photos: Rich Callahan
We've watched excitedly as Rust KL Café & Bar took shape over the past five months. Founder partner Haniff Yon shared day by day renovations of which he put in his own blood, sweat and tears shaping everything by hand with his crew. The converted century-old prostitution house is now a chic-rustic café and bar on Jalan Petaling in Chinatown. 
Rust KL Café & Bar
Exposed brick and unfinished cement walls frame burgundy benches and metal and wood upcycled tables. Old palates have been painted black, topped with cushions and repurposed as bar stools. Urban beats hum from a quality sound system. An outdoor patio is a work in progress, and the bar is a promise yet to be fulfilled.
Hanif is a bartender legend in KL, and we're here because of his reputation and expertise behind the bar. To begin, though, as he waits for licenses, it's the café that launches first. Downstairs is more of a café setting, and upstairs is just itching for the cocktails to flow.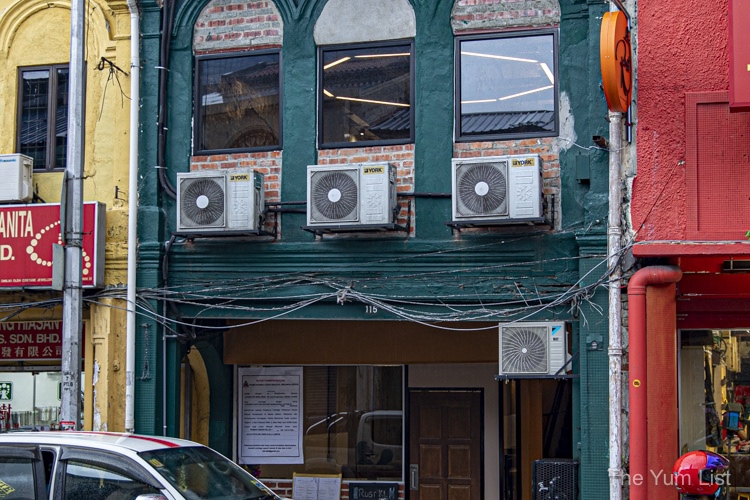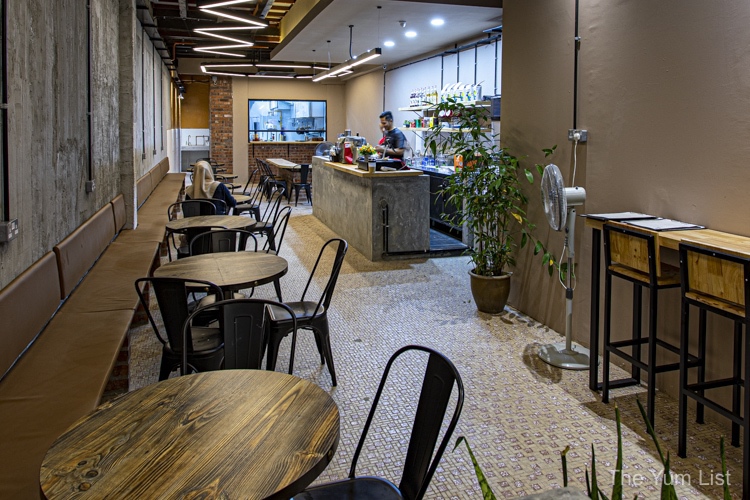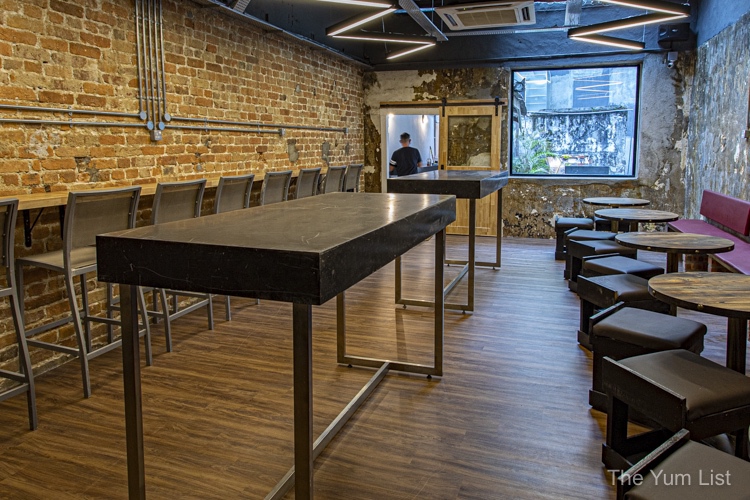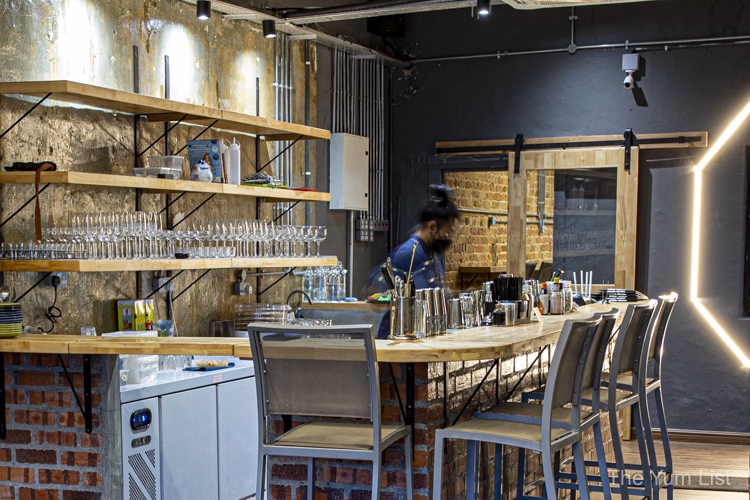 Brunch
Rust KL's food menu is primarily western with some splashes of modern Malaysian. There's enough to offer variety, but it's not overwhelming.
Currently, there's a brunch, lunch and dinner menu. I imagine the Banana Pancakes (RM 28) and Avocado Toast (RM 33) will be popular with both KL residents and tourists alike for brekkie. The pancakes are a stack of four thin dense rounds. They're topped with blueberries, sliced apple, and whipped cream with a bowl of maple syrup on the side.
The latter is a generous portion of two slices of sourdough bread topped with guacamole, sunny-side-up eggs, cherry tomatoes, feta cheese, salad and a miscellany of sauces.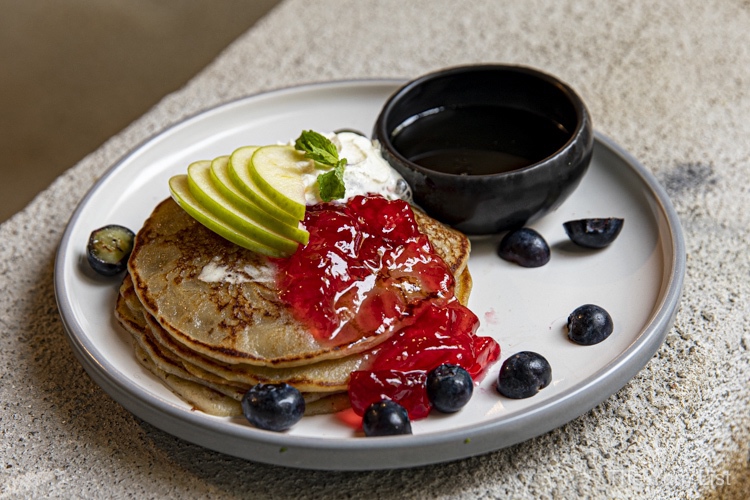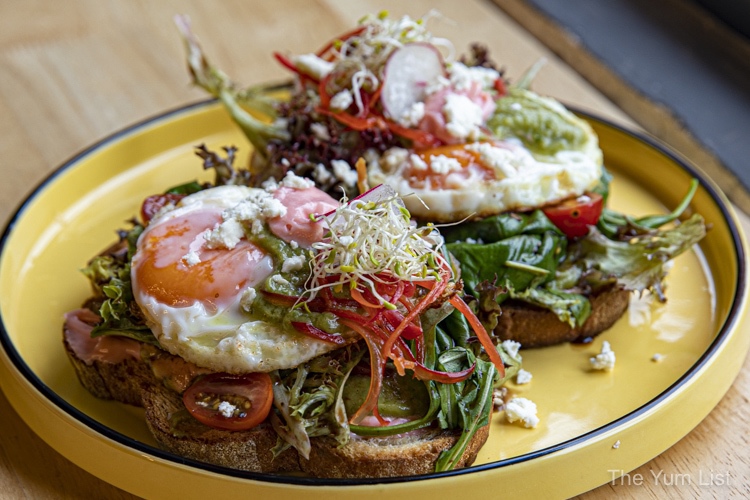 Lunch & Dinner
The Sloppy Joe (RM 32) idea comes from Hanif's time in the US. This is a distinctly Malaysian version filled with mutton varuval. The spicy shredded mutton is balanced with mango chutney, tomato and lettuce. Plenty of fries side the plate, and the bright red yeast bun is bound to find itself in the frame of many cameras.
Malaysians do love their dressing, and the Grilled Watermelon Salad (RM 25) comes with plenty of it. If you're a lighter eater, you might consider asking for it on the side. Two thick slices of watermelon base the plate. They're topped with lychee and greens and a nose-clearing wasabi seasoning.
Grilled Chilli Lime Chicken (RM 32) is another punchy, mouth-filling recipe. Marinated chicken thigh is accompanied by roasted potato and sautéed vegetables. If you want more punch, there's additional lime sauce on the side.
Our last main is something the team is quite proud of, Tiger Prawn Masak Merah with Saffron Risotto (RM 38). Three grilled tiger prawns are arranged over a mound of soft yellow-hued rice. The whole thing is drizzled with homemade masak merah sauce, a Malay sweet, sour and spicy sambal.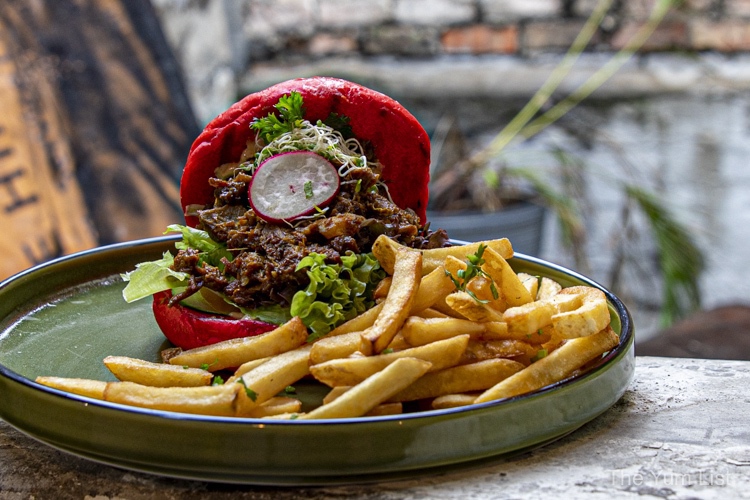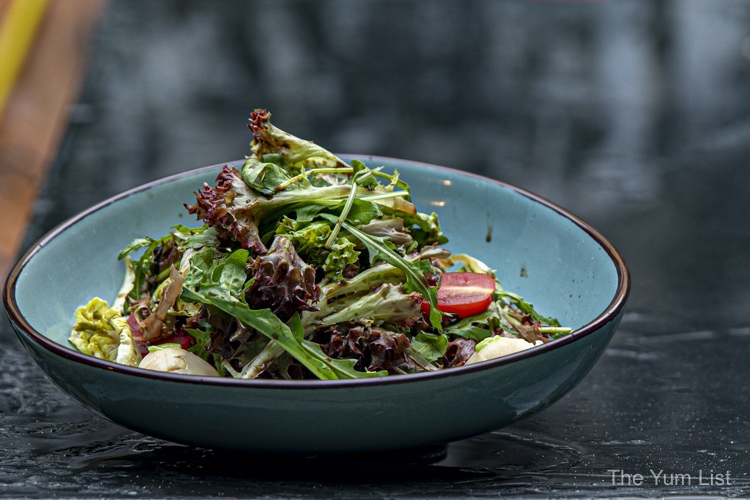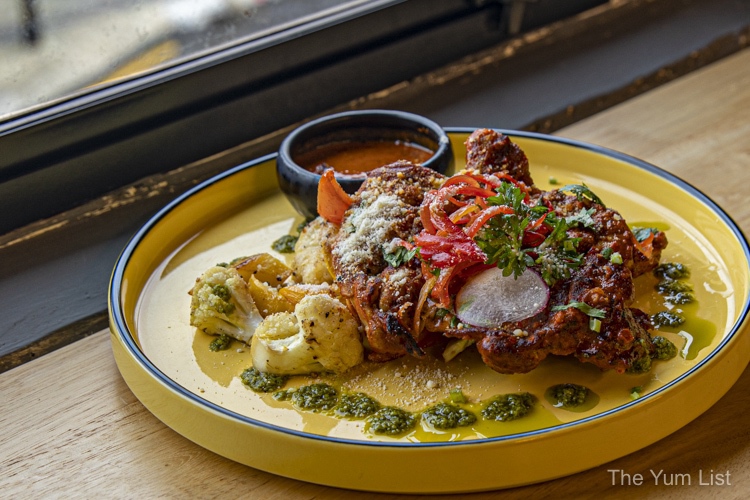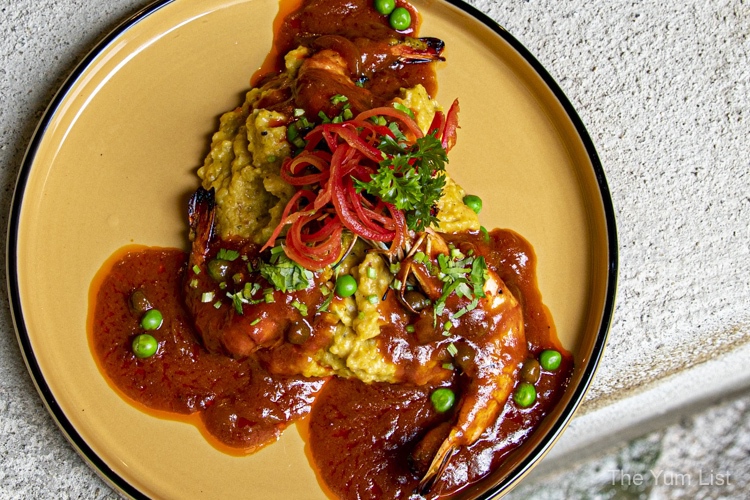 Drinks – Rust KL Café & Bar
Butterfly Pea Latte (RM 14 hot, RM 16 cold) is a beautiful pale blue. Milk is infused with fresh and dried butterfly pea flowers. It's mildly flavoured and said to be great for insomnia. A mint chocolate chip cookie sits on the side made by Hanif's cousin. It's more robust in flavour than the latte making it perfect dipping material for the milk.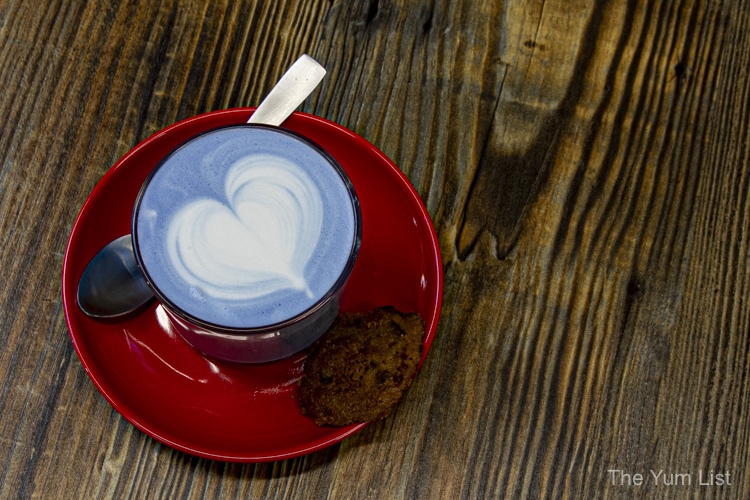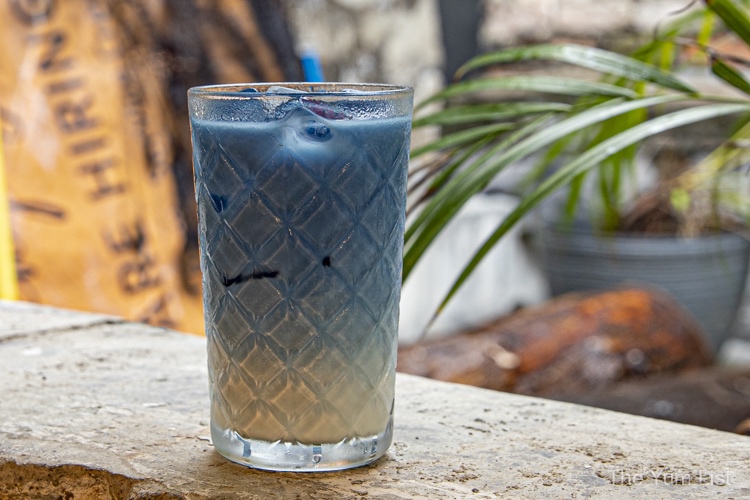 Strawberry Lemonade (RM 16) is another pretty café option. It's in a tall glass over ice garnished with a dehydrated orange slice and mint and finished off with a rim of Himalayan salt. Fresh lemon juice, strawberry syrup, soda and sprite make a refreshing thirst-quencher.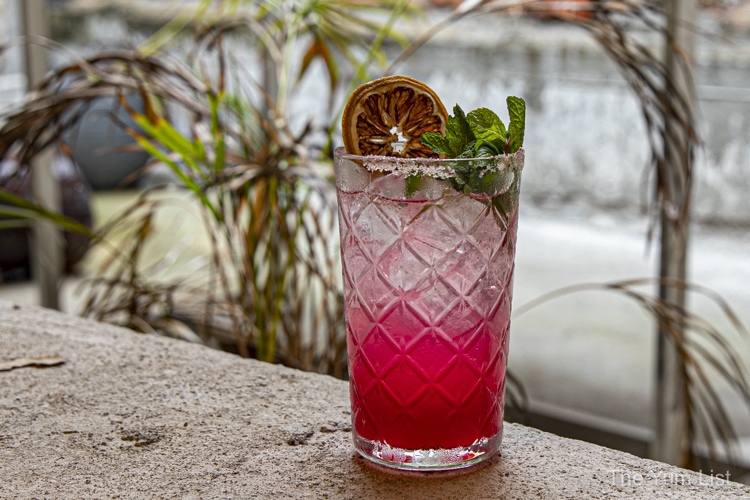 Reasons to visit Rust KL Café & Bar: a cool respite between shopping and sightseeing in Chinatown; pretty drinks; chic rustic design; free WiFi; look out for the bar to open soon (fingers crossed).
Rust KL Café & Bar
115, Jalan Petaling, Chinatown KL
City Centre, 50000 Kuala Lumpur, Malaysia
+6 019-901 1150
Rust KL Café & Bar Opening Hours
Wednesday to Monday: 10 am – 10 pm
Brunch served: 10 am – 4 pm
Closed Tuesdays
Discover more of the food and beverage scene in Chinatown here, and stay up-to-date with the latest gourmet and travel recommendations for Malaysia here and here.